If you're starting to think seriously about what kind of veil is right for your wedding day - congratulations! That probably means you're approaching the "business end" of your wedding planning.
With so many options to choose from, settling on the right veil can be overwhelming. The good news is, many brides have gone before you, so you're well equipped to make the decision by combining practicalities (dress shapes, ceremony settings - the sensible stuff) along with your very own creative vision. (Main Image: Rebecca Goddard Photography via Bridal Musings)
Here are the important things to consider. (And if you need to brush up on veil shapes and lengths before you dive in, read our Veils Crash Course post on veils here).
01.

The Shape of Your Dress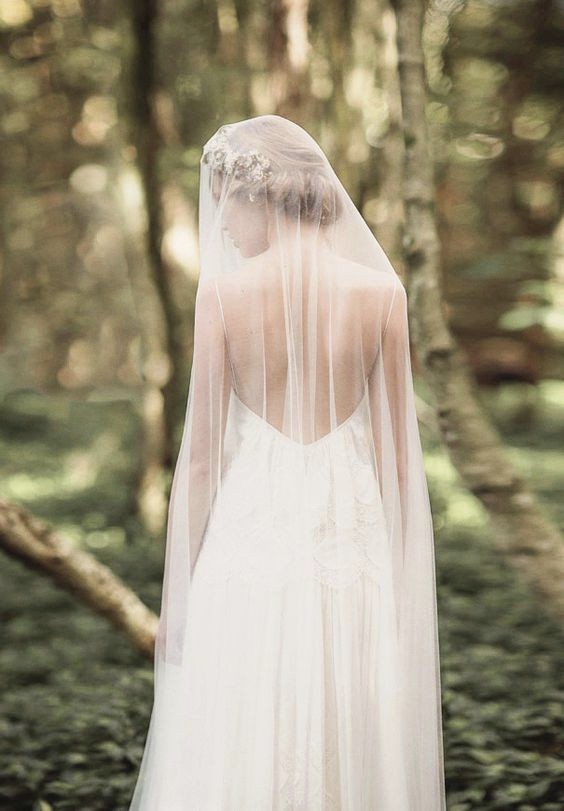 The principle of balance is the one to follow here. If you're wearing a gown with any kind of volume - be it a trumpet flair of the skirt, a princess-style A-line cut, or even on-trend styles with billowing sleeves and ruffles, repeat after us: When it comes to your veil, less is more. Step away from the double-tier veil and move quickly towards a chic single-tier or drop veil - possibly one made of silk or English net, for less volume.
Similarly, consider your neckline. For instance, if you're wearing a high neckline, a mantilla veil that frames your face may leave you looking more like a nun than an exotic senorita. On the flip side, if your dress is low-cut or strapless, a blusher can add a sense regal mystery to your ceremony entrance.
02.

The Style of Your Wedding Dress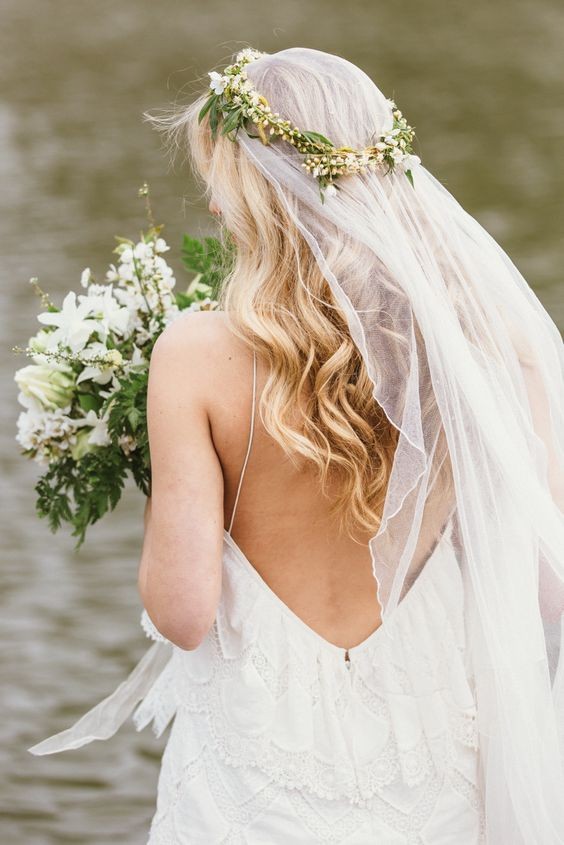 Your choice of veil can have a profound effect on the overall aesthetic of your wedding. A cap veil will instantly bohemian-ise your look; whereas a simple single-tier veil worn at the back of the head can help to make an on-trend gown more classic and formal. In the excitement of wedding planning, it can be easy to get caught up and lose your way. Take a step back and come back to the overall vision you had at the beginning. How could your veil choice help to bring the other elements - like your gown, your groom's outfit and your location choice - into alignment with what you planned all along?
03.

Your Body Shape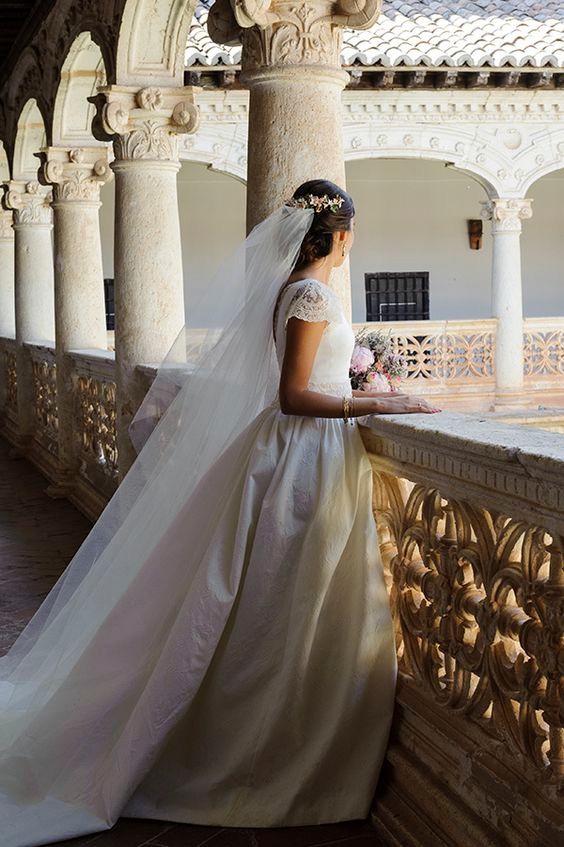 If you're petite, a mid-length veil (we love a fingertip-length) with low amounts of volume will ensure you don't look as though you're playing dress-ups. If you're tall and statuesque, choose veils that either sit at the back of the head, or completely cover the face and shoulders - rather than Juliet or mantila veils, which draw the focus upwards and make tall women look even taller. If you're busty, veils with more volume can look sensational on you - so consider a double-tier or a cap veil.
04.

Your Hair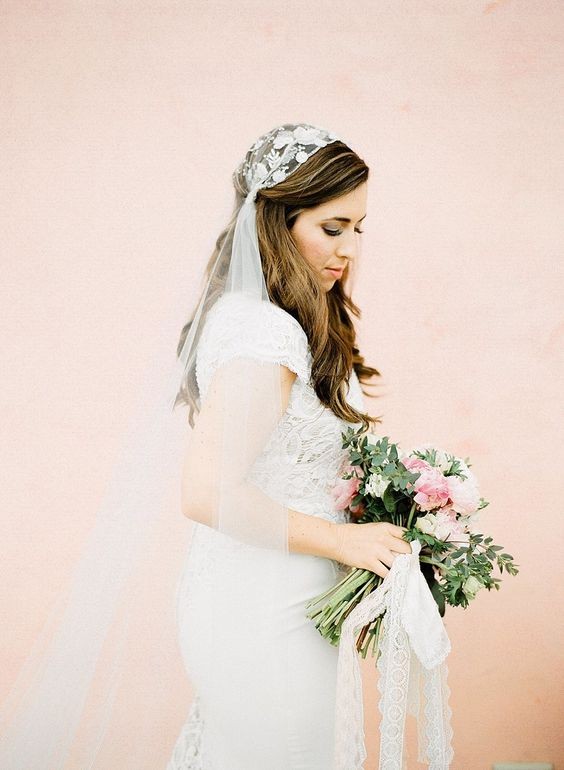 Not every veil choice works well with every hairstyle. On your wedding day, you'll likely take your veil off after the ceremony - but you're committed to your hairstyle all night long. For that reason, and because we women can sometimes be a little particular about the type of 'do that suits us, we suggest deciding on your hairstyle first and then finding a veil to complement it.
This stuff isn't rocket science, but it's worth considering before you hit "add to cart" on that veil you've been scoping online. A high ballerina bun won't work with a mantilla veil that frames the face. A birdcage veil really should only be worn with hair up. And a cap veil must be worn with hair down.
05.

Your Usual, Every-day Style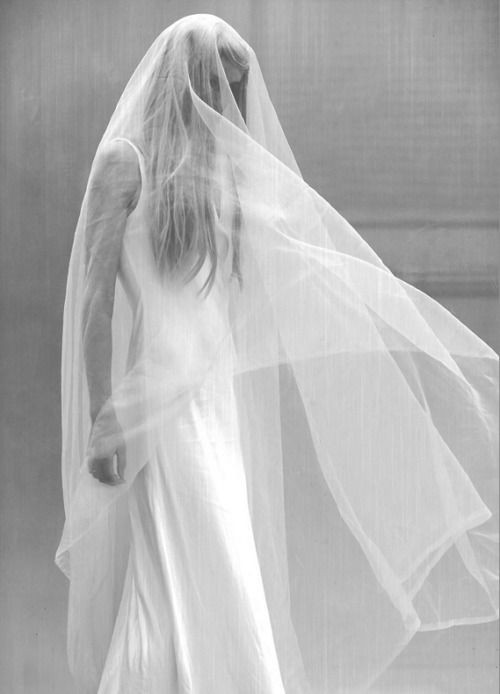 Let's be frank: Wearing a large piece of sheer white fabric on your head is a big fashion moment. When yours comes, you want to be your most confident self. When in doubt, fall back on your day-to-day style. If you typically wear neutral colours, classic shapes and delicate accessories, then you may feel ridiculous in a double-tier veil with lace and beading (even if you can appreciate its beauty as an object when you're browsing online!). Similarly, if you love nothing more than a bright lip, a statement earring and a bold floral print, then chances are won't feel expressive enough in a simple single-tier silk number. Rather than choosing a veil because it's "on-trend" or because you like the idea of it, find one that make you feel like the absolute best version of yourself.

Want some feedback on whether your veil idea is right for your day? Tell us what you're planning in the comments below or join in the chat on our forum!

By Helen McMurdo