Who pays import duties and taxes?
It's important to understand import duties and tax rates, as it is the buyer's responsibility to pay them before collecting the dress.
For international sales, buyers are always shown an import fees notice prior to making payment.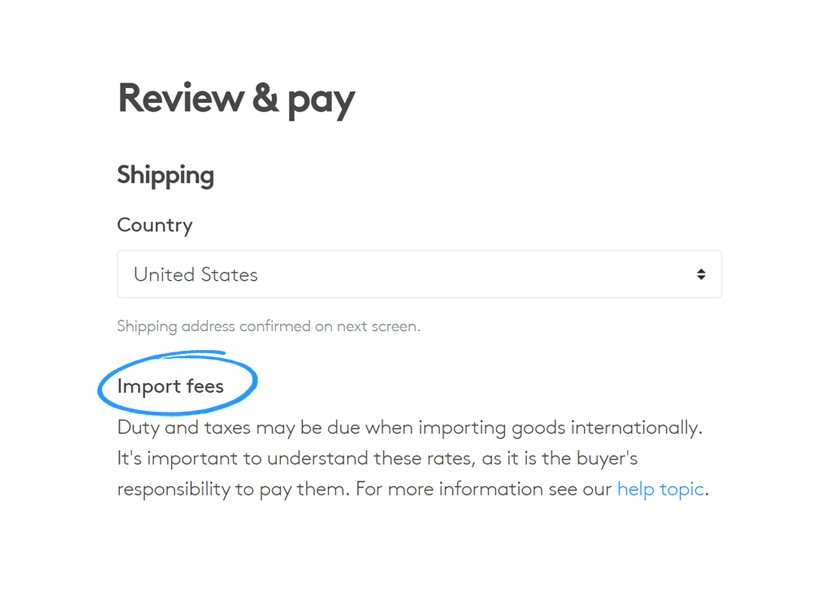 Import duties and taxes are usually charged before delivery. If a buyer fails or refuses to pay these fees, the dress may be returned to the sender without a refund.