We are ditching the traditional wedding day "up-do" for some more exciting modern alternatives.
These are our favorite modern hair styles that are the perfect chic and trendy finishing touch to any contemporary wedding day look. Because we all know that our wedding day style isn't complete without the perfect hair. So ditch the up-do and opt in for a more contemporary alternative.
01.

Still Wet

The sleek, still wet look is becoming a must have for contemporary wedding styles. Here are a few of our favorites:
Just-out-of-the-Shower Sleek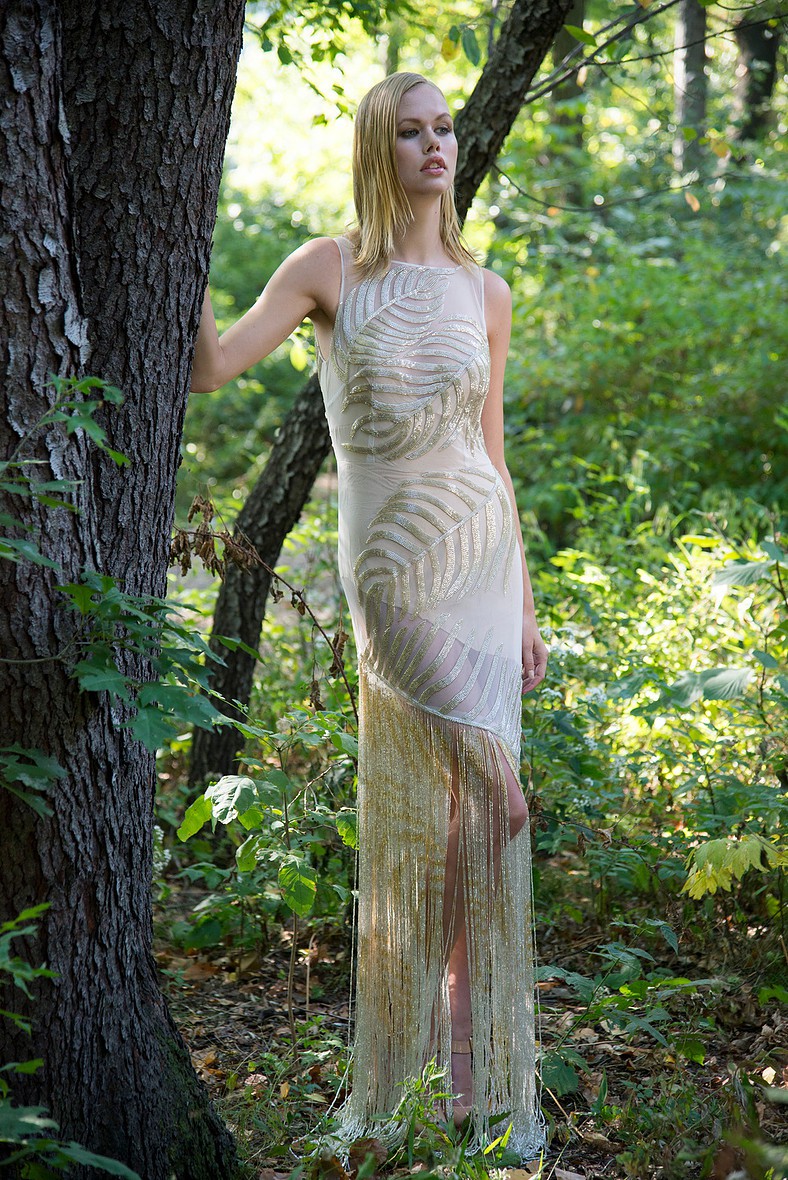 The sleek "wet" hair look is everywhere in the fashion world right now, and it is making a big statement when it comes to your wedding day look. This just-out-of-the-shower type of hair style is slick, classy, and the perfect alternative accent to any bold modern wedding style. Because if you are pushing the boundaries with your wedding gown choice, you can't just have any old hairstyle for your big day!
Beach Waves
We love the beach ready look of still wet waves for a summer day wedding style. This slightly unfinished look is casual, playful, and authentic. Perfect for our beach loving brides out there.
02.

The Messy Pony

The perfect style for our girl-next-door brides out there. No one said you can't wear your hair in a ponytail on your big day.
Messy Curls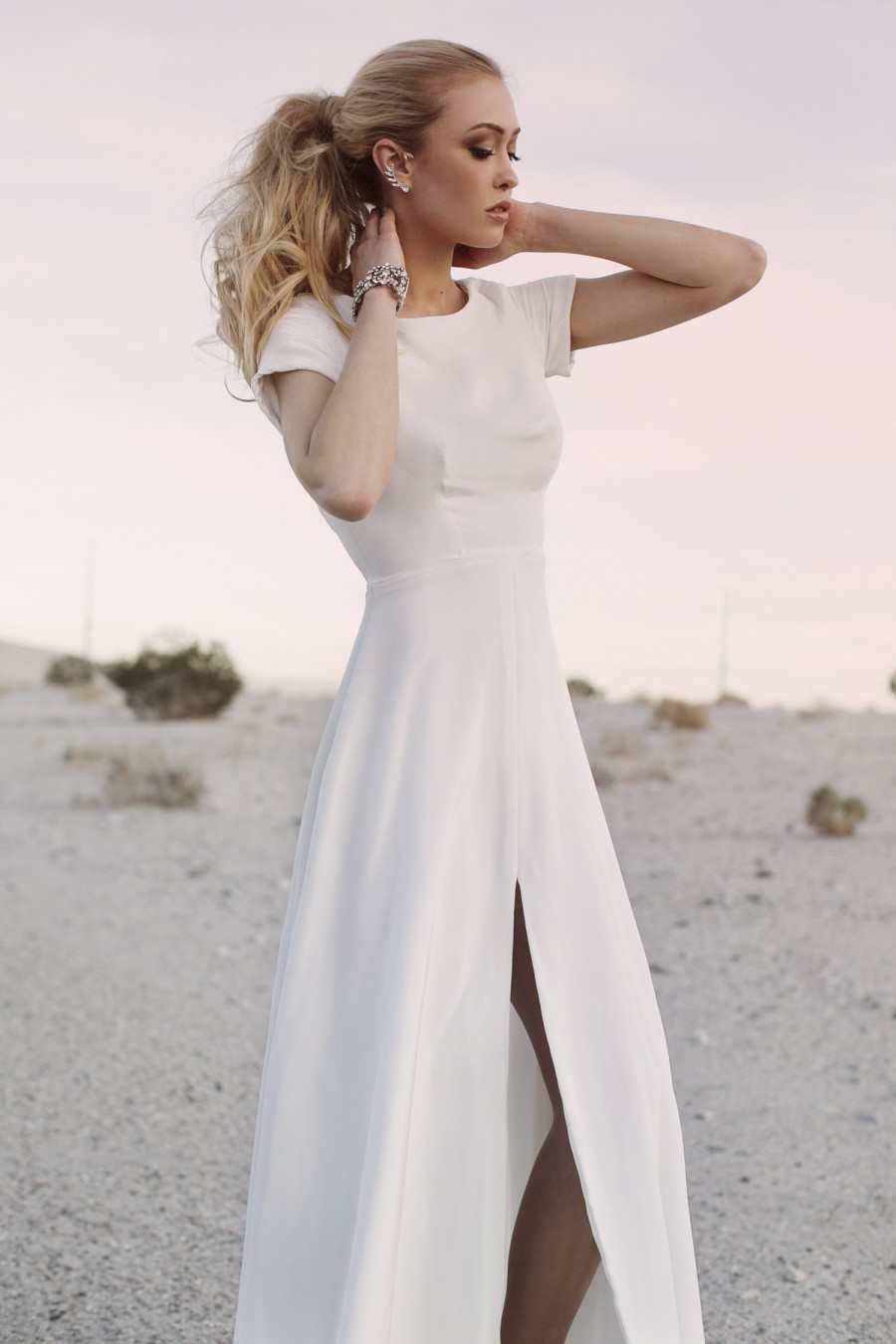 Give this mid-height messy curl pony a try. A modern hairstyle that is not too over the top, but will look stunning with any sleek, classy wedding style.
Untidy Waves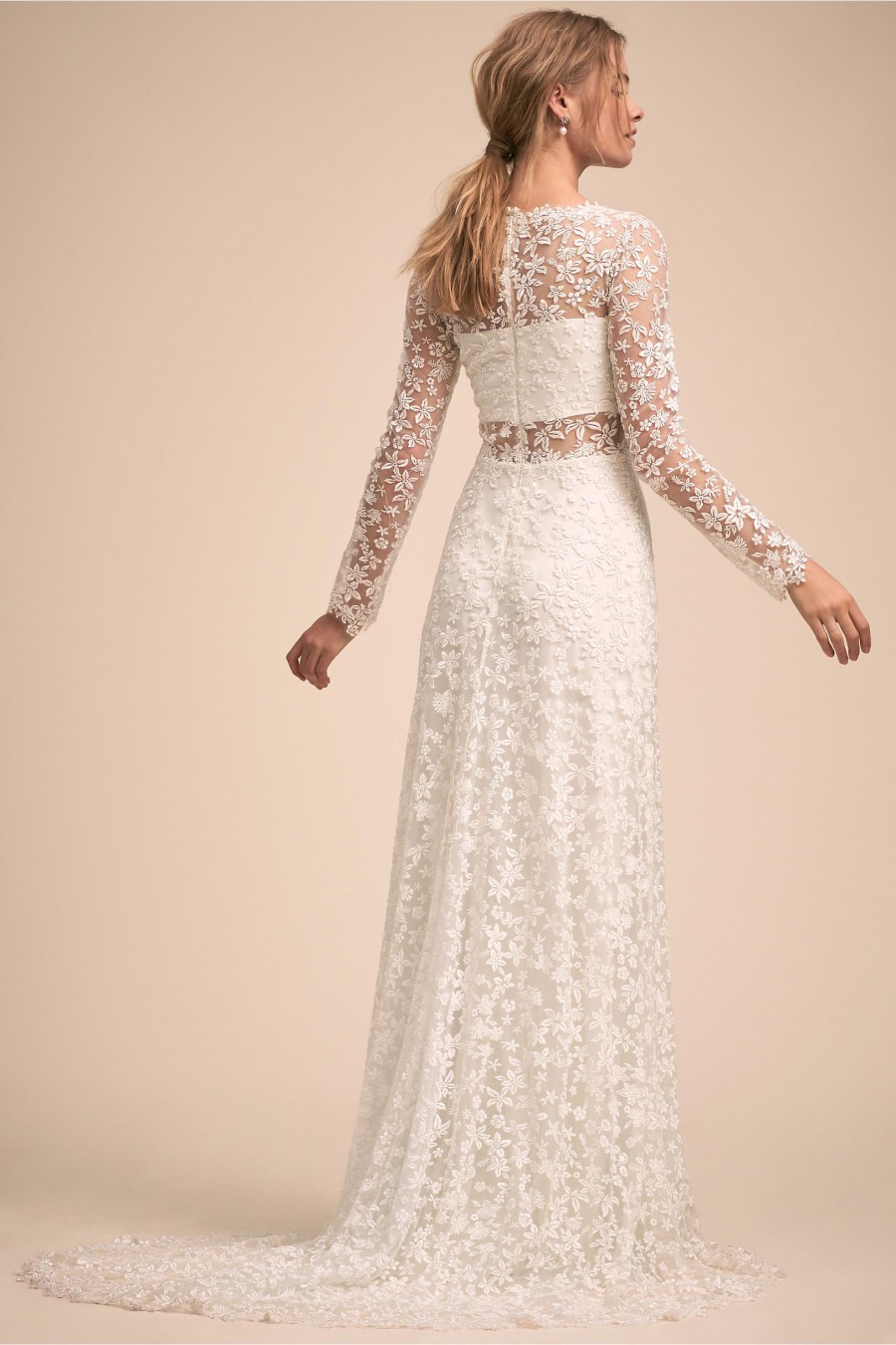 A low gathered messy ponytail of untidy beach waves. This slightly un-done can be dressed up or down and looks so chic and trendy!
03.

Slick Back Bun

A slicked back bun is a sleek finishing touch to any modern wedding day look.
Ballerina Bun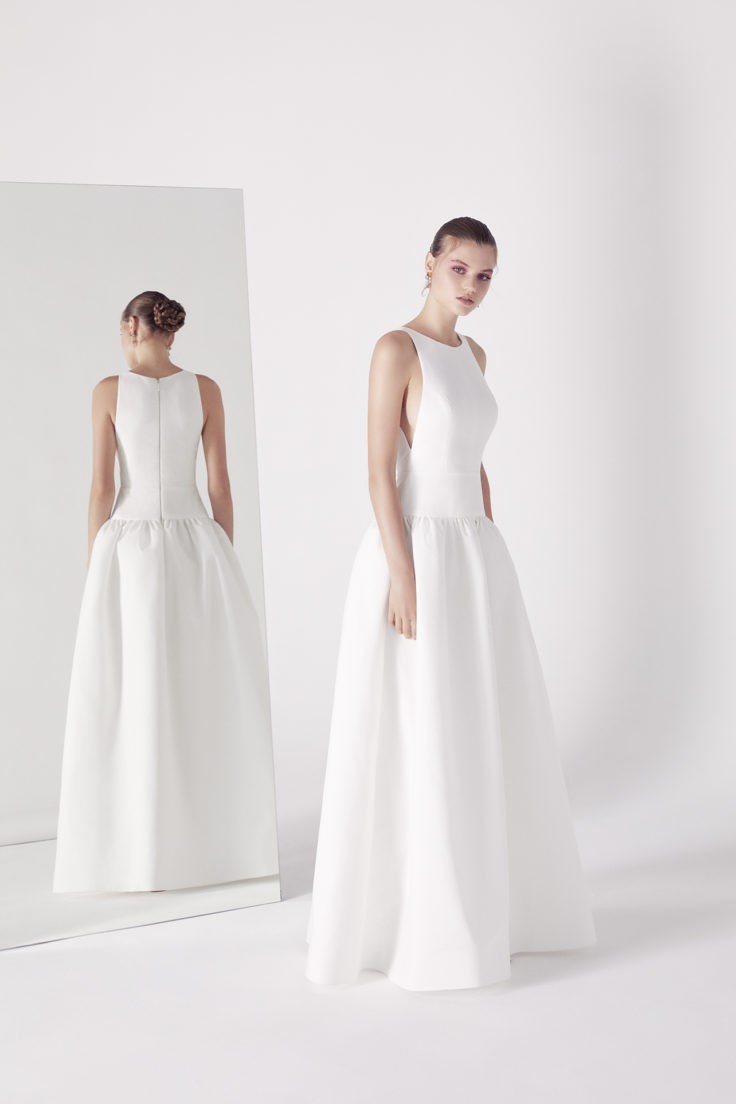 A more modern interpretation of a classic wedding day up-do. This slick back bun style is sweet, sassy and modern. A clean finish to your wedding day look that is feminine, but still has a contemporary edginess to it.
Girly Finish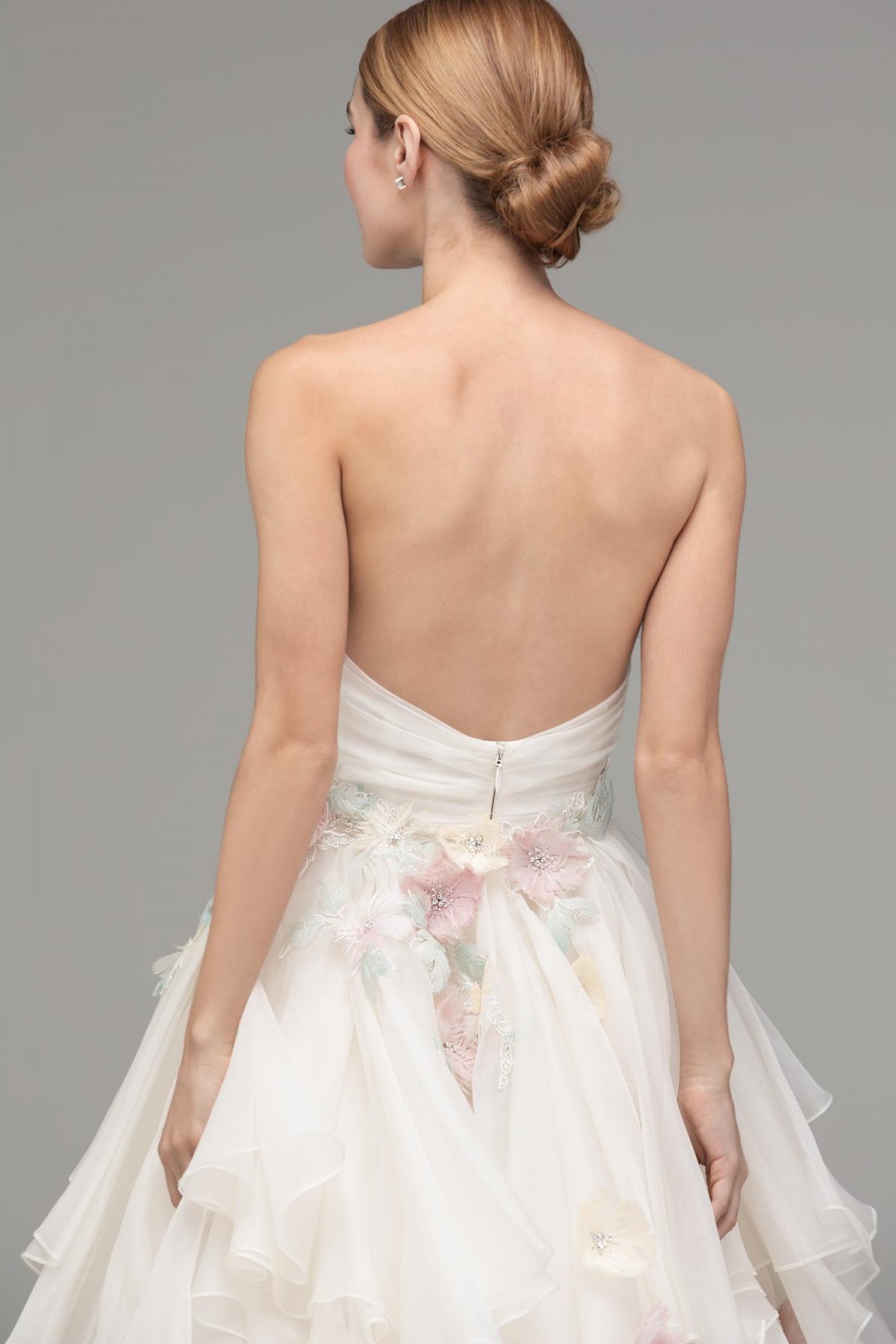 A slicked back bun can be the perfect simple and girly finish to any wedding day look. This easy to wear hairstyle is soft, romantic and feminine. A look that is both clean and modern, while also being elegantly classic.
04.

The Half Up Top Knot

The half up top knot is sassy, girly, and so chic. An easy wedding day hairstyle that is trendy and on point!
Top Knot Waves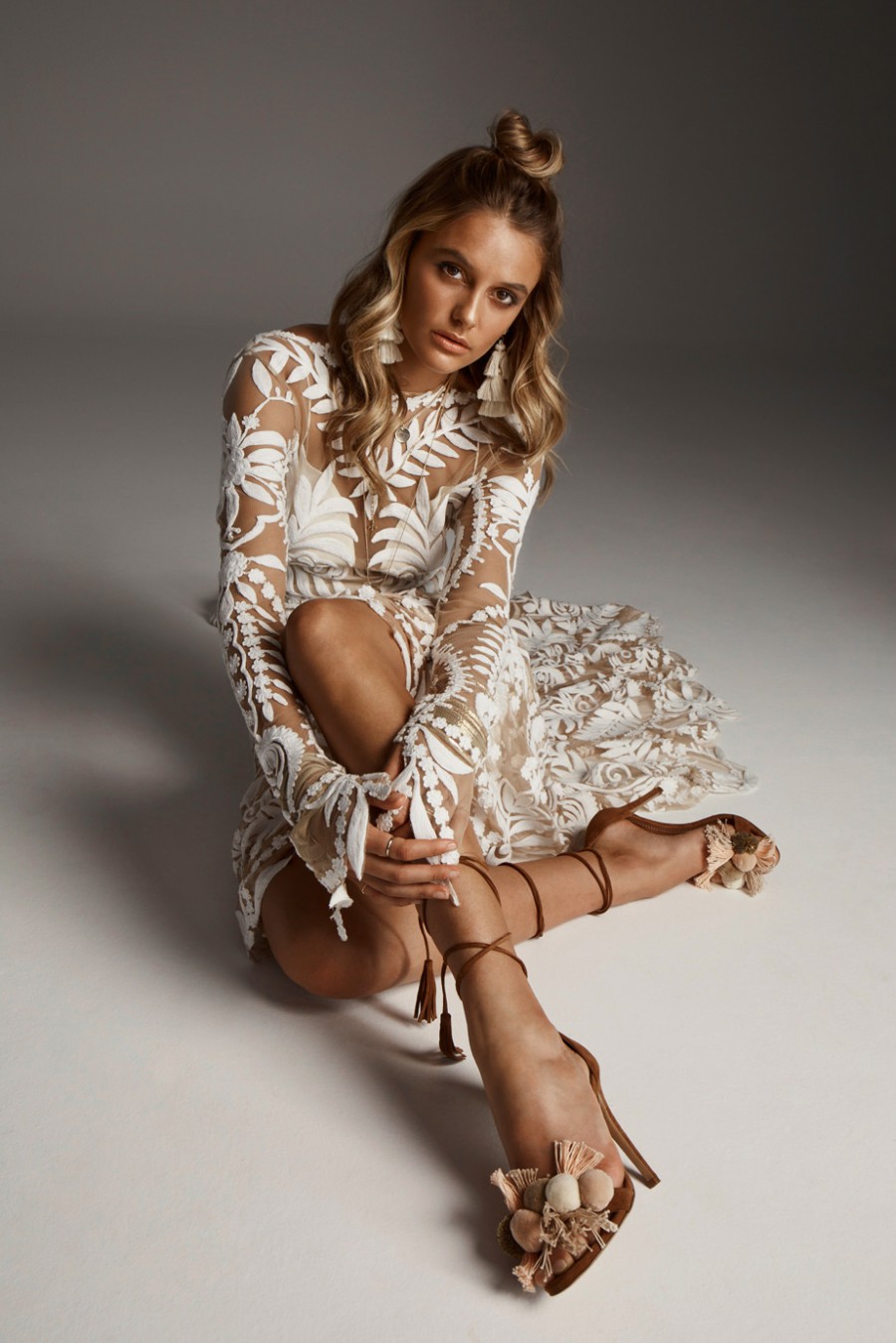 The top knot has been a favorite hair style for years and we are loving it as a finishing touch to any bridal style. This girly playful style is chic, fashion forward and can be dressed up or down with any wedding day look.
Un-finished Beach Knot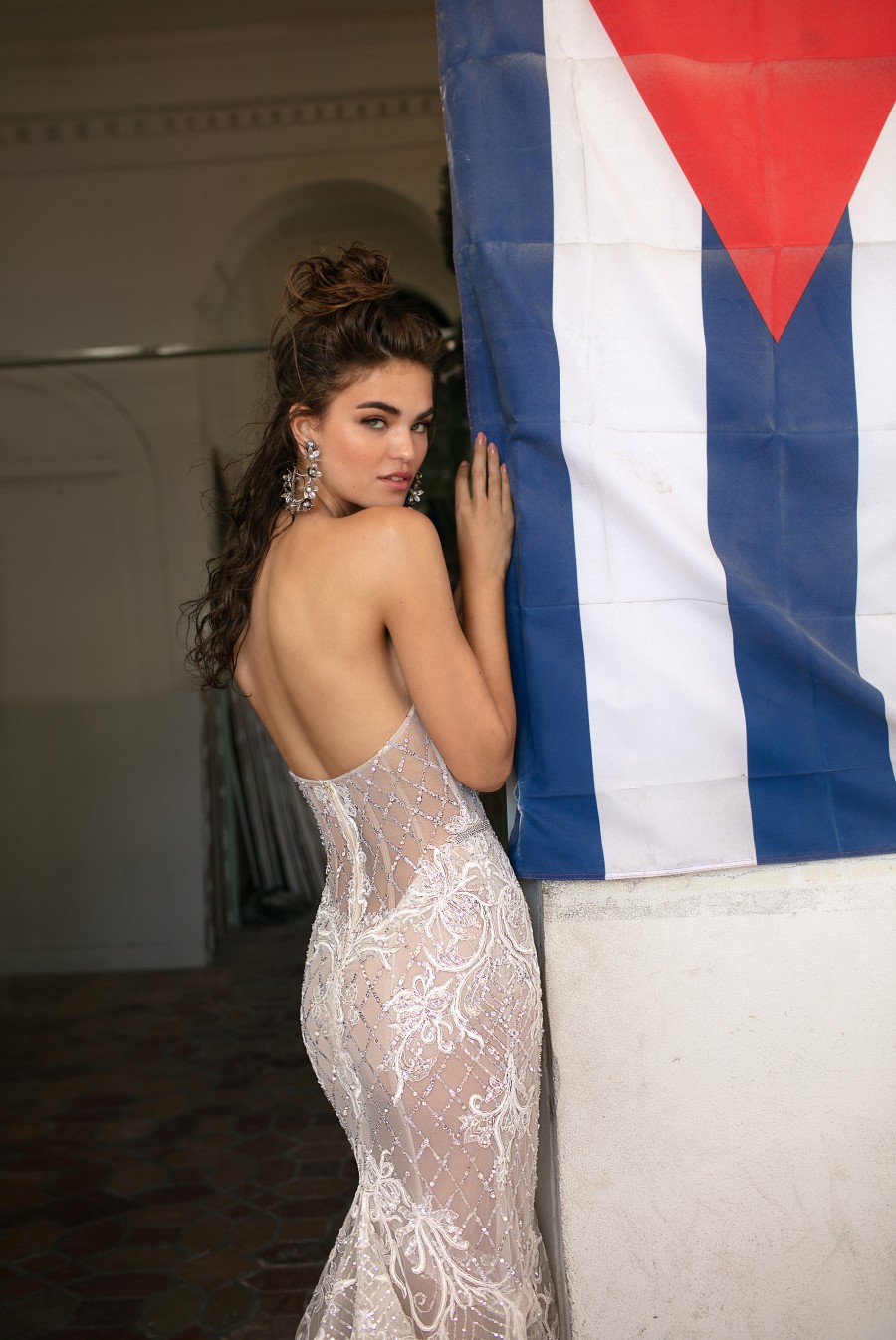 A different take on the half up top knot style. This slightly un-finished feeling beach ready look is playful and casual. This goes to show that even a "just out of the water" hairstyle can look stunning and elegant when paired with the perfect dress.
05.

The Messy Top Knot

Love the top knot, but looking for a more all-up hairstyle? This look is for you!
Twisted Top Knot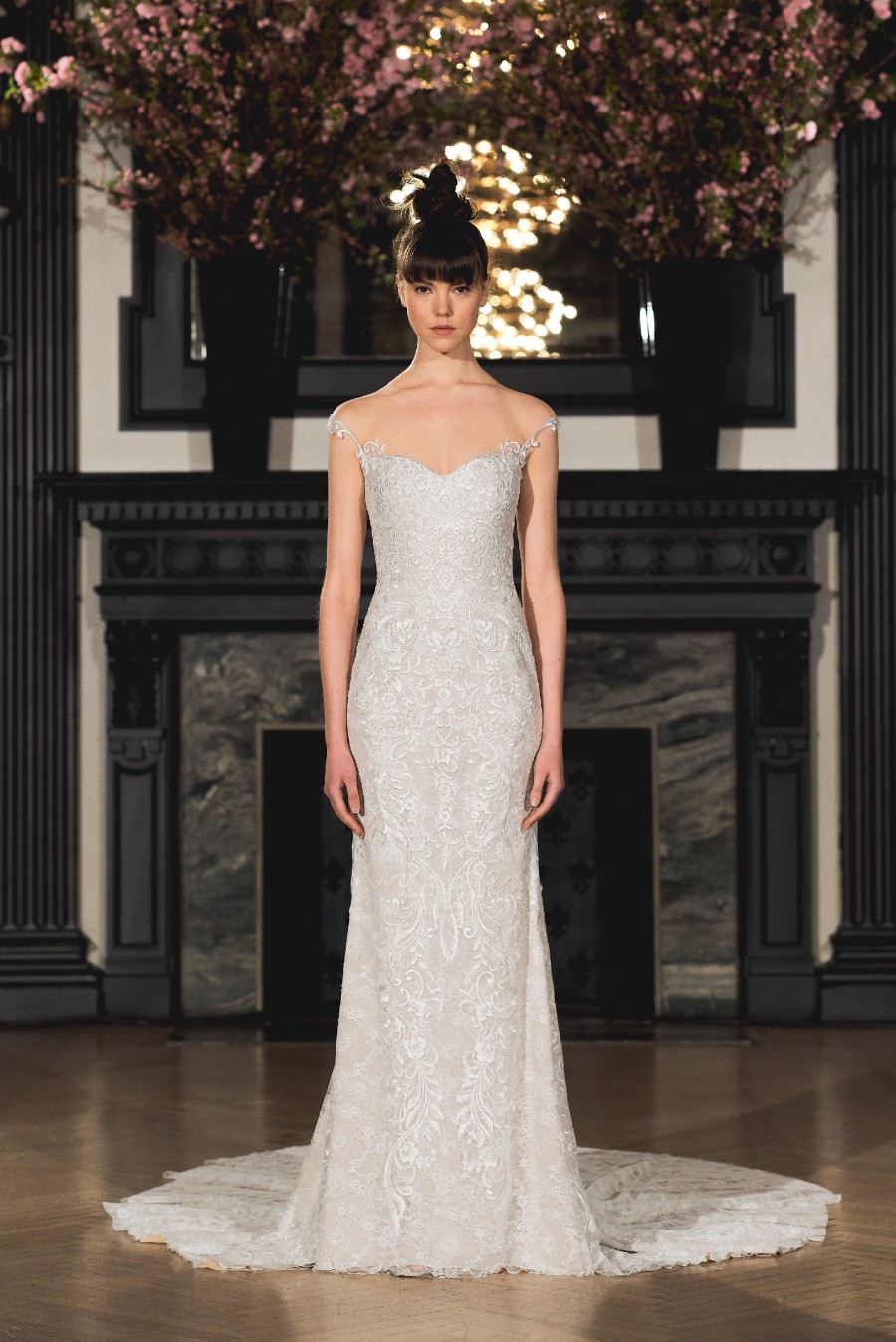 This twisted, semi-messy top knot can be dressed up or down to accent any wedding day style. Perfect to show off your shoulders and keep cool on a hot summer day!
06.

Soft Waves

It is hard to go wrong with classic, soft waves. A simple and romantic wedding day hairstyle that will add class and beauty to any wedding look.
Soft Wisps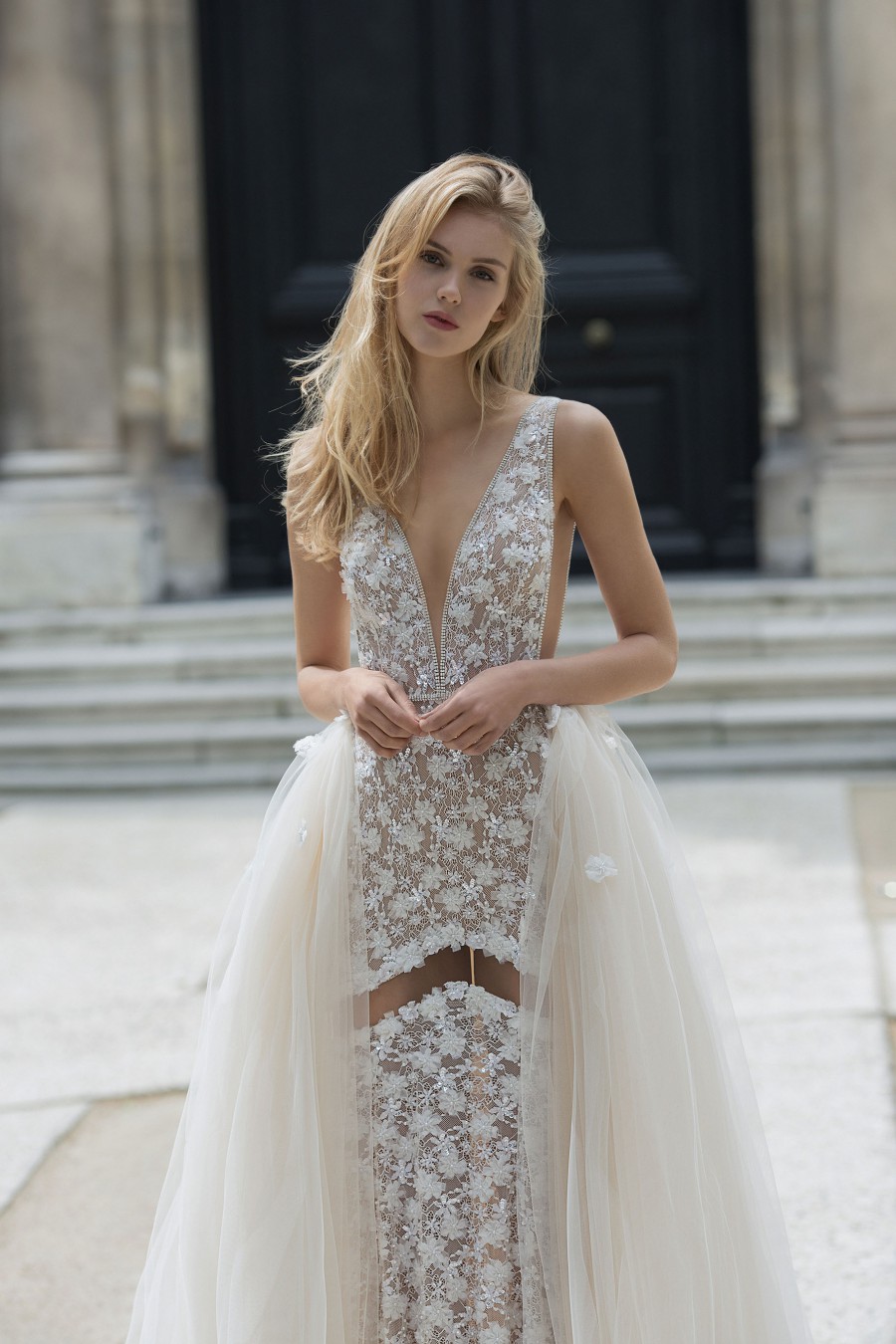 Contemporary wedding hairstyles seen to be getting less and less formal. We love the "everyday" hairstyles like this soft waves look. A hairstyle that the bride very well wears everyday - so she is purely and comfortably herself on her big day. Soft waves are timeless and can pair with any wedding day look.
"I Just Woke Up Like This" Waves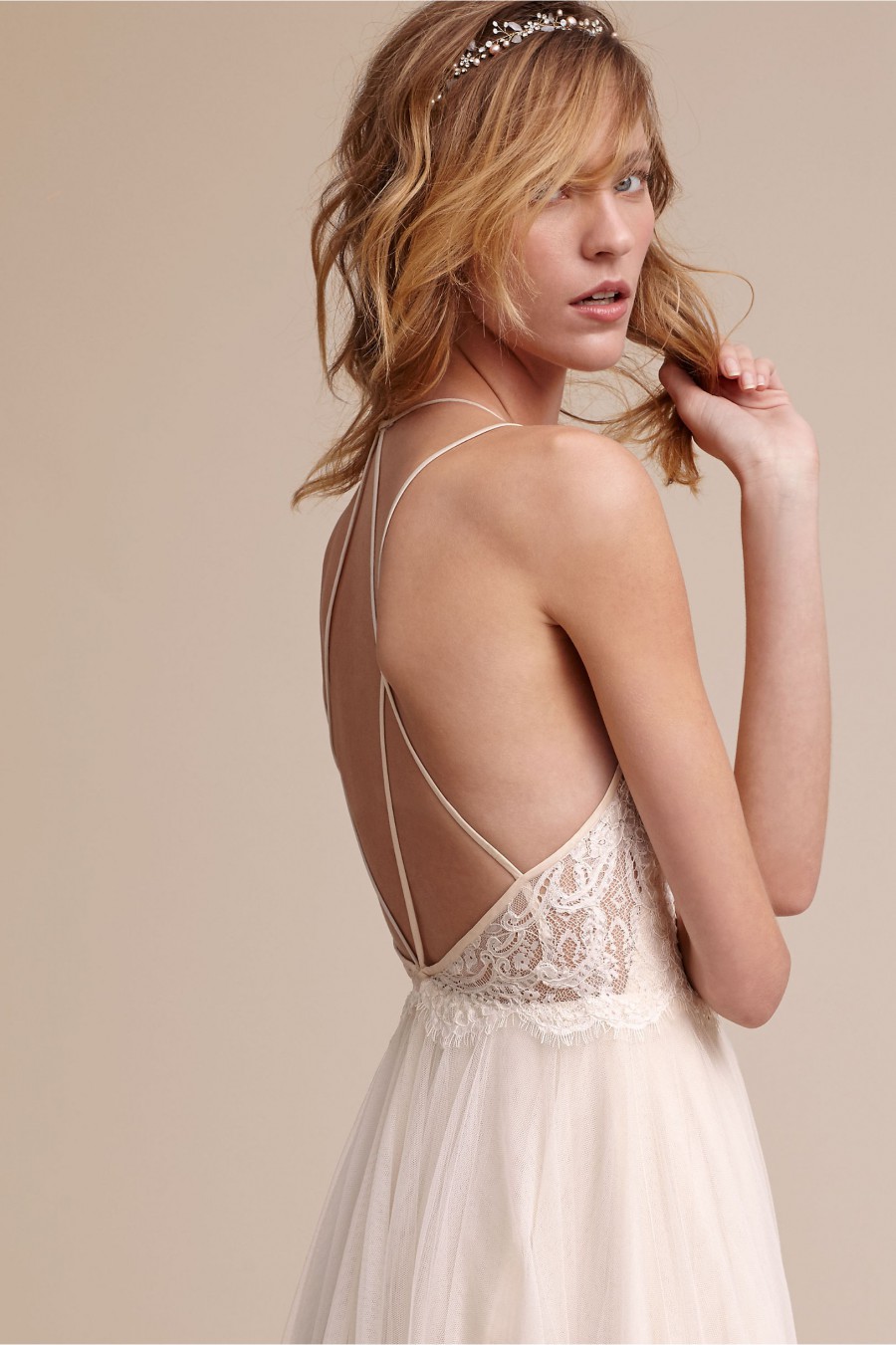 Soft messy waves are a gorgeous hairstyle for any romantic, feminine wedding style. This "I just woke up like this" look is girly, chic, and simple to manage all day long!
A Day at the Beach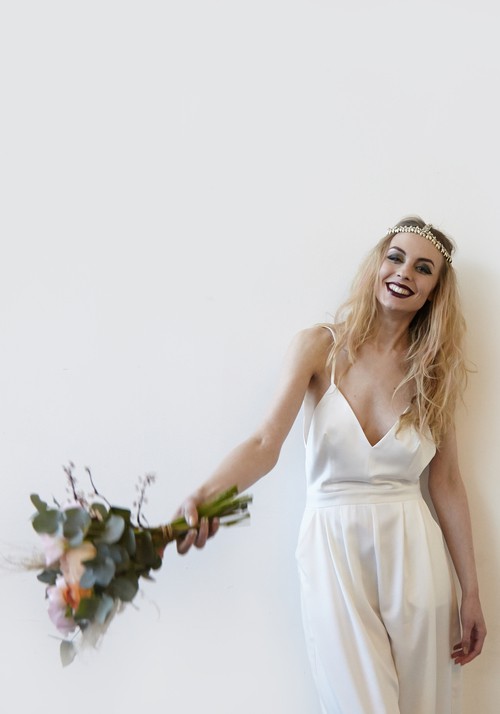 Messy beach waves are a fun and playful way to style this soft wave trend for your summer wedding day. Beach waves are easy to wear all day long. And if you are getting married on a breezy beach - just let your hair go with the flow and don't worry about the wind messing up your wedding day look!
07.

Straight and Slick

Modern wedding hairstyles seem to be a mix of slicked back and slightly un-done. We love this slicked back straight style. A look that is both classic and simple - while also be ultra modern.
Slick and Understated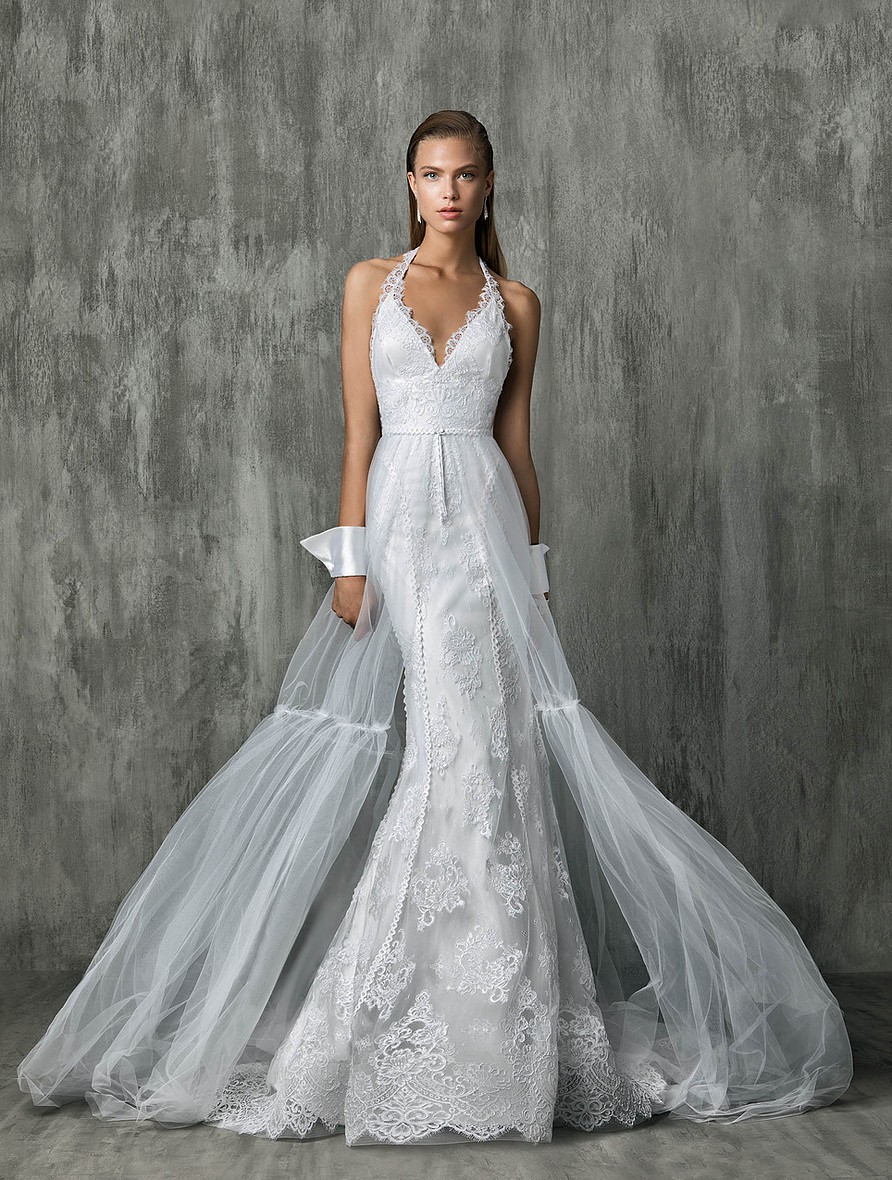 When you have a dress that speaks for itself, you need a sleek hairstyle that will not take away from the design. This slicked back straight style is perfect! It is clean, modern and elegant - without taking away from your bold wedding day style.
Neckline Accenting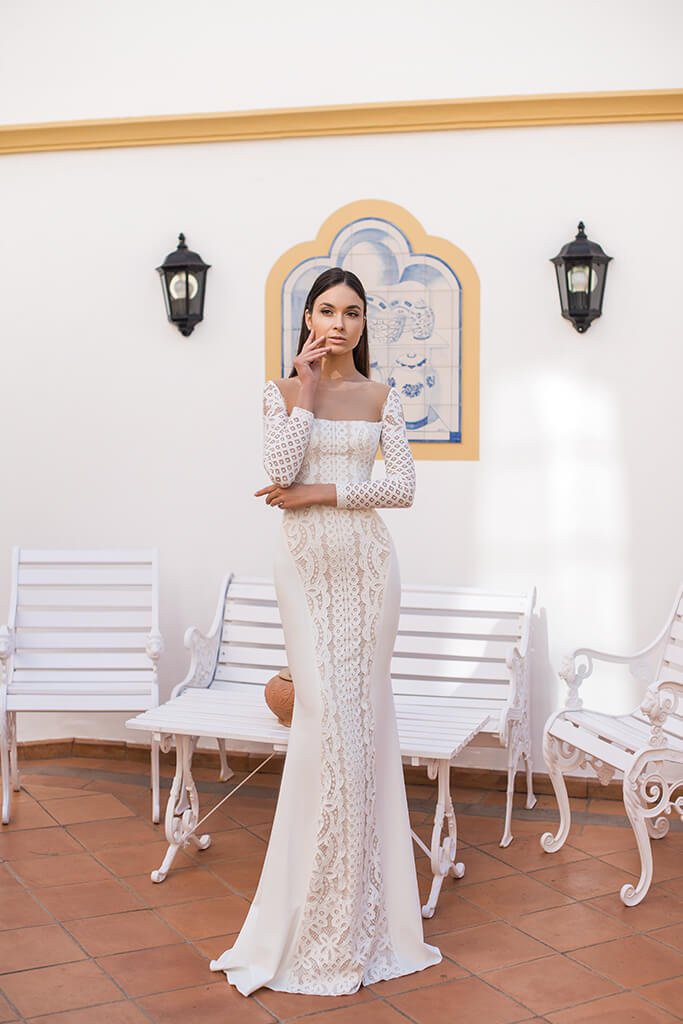 This next slicked back straight wedding hairstyle accents the brides neck without having to do an up-do. Too often we think that putting our hair up is the only way to showcase a stunning neckline. But with this slicked back style shows us that we can still wear our hair down, while also showcasing an elegant neckline.
08.

Unkept Braid

A casual wedding hairstyle that is both playful and girly while also being modern and chic.
Lose Casual Braid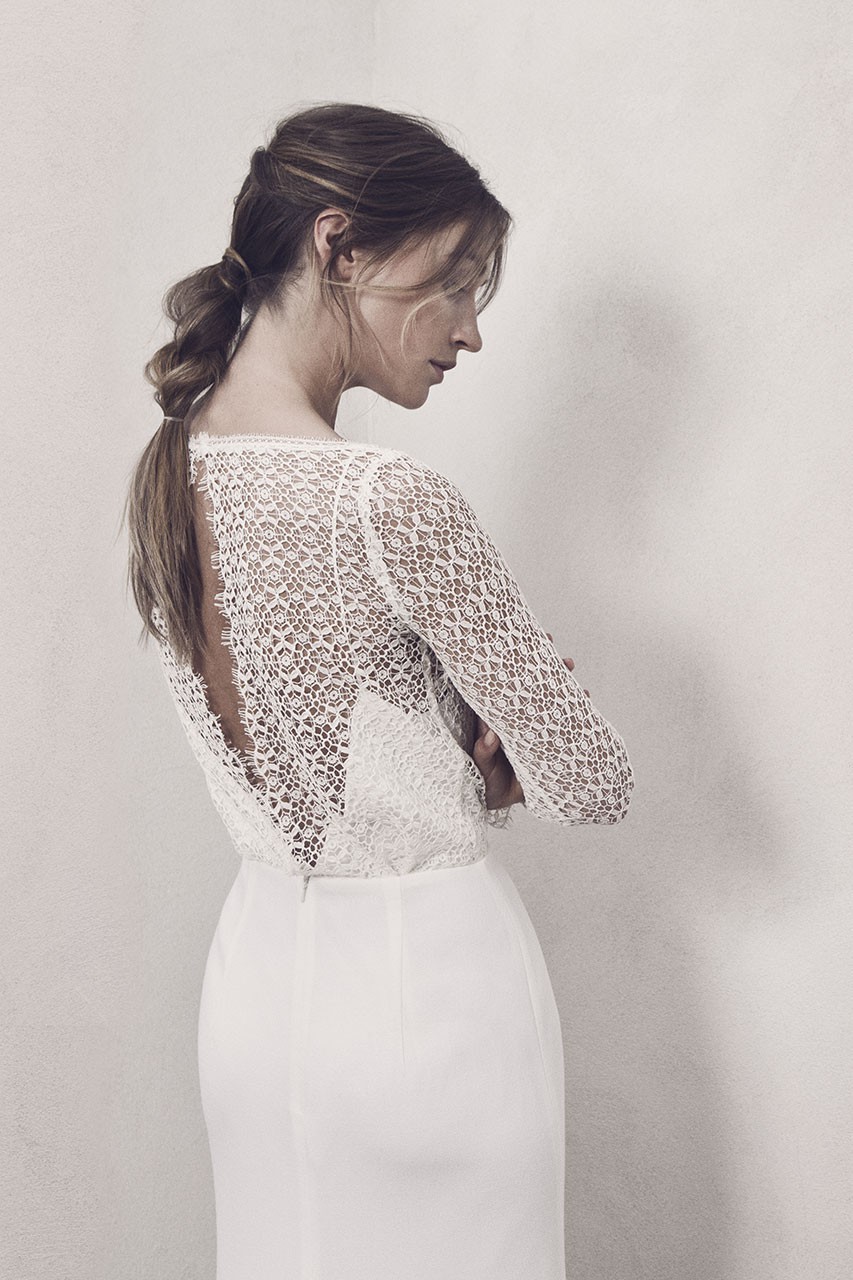 We love the idea of a more unkept braid for your wedding day hairstyle. This look takes us back to childhood in a playful and feminine way. But the unkept look is also a beautiful contrasting accent to any clean, modern wedding style.
Braided Crown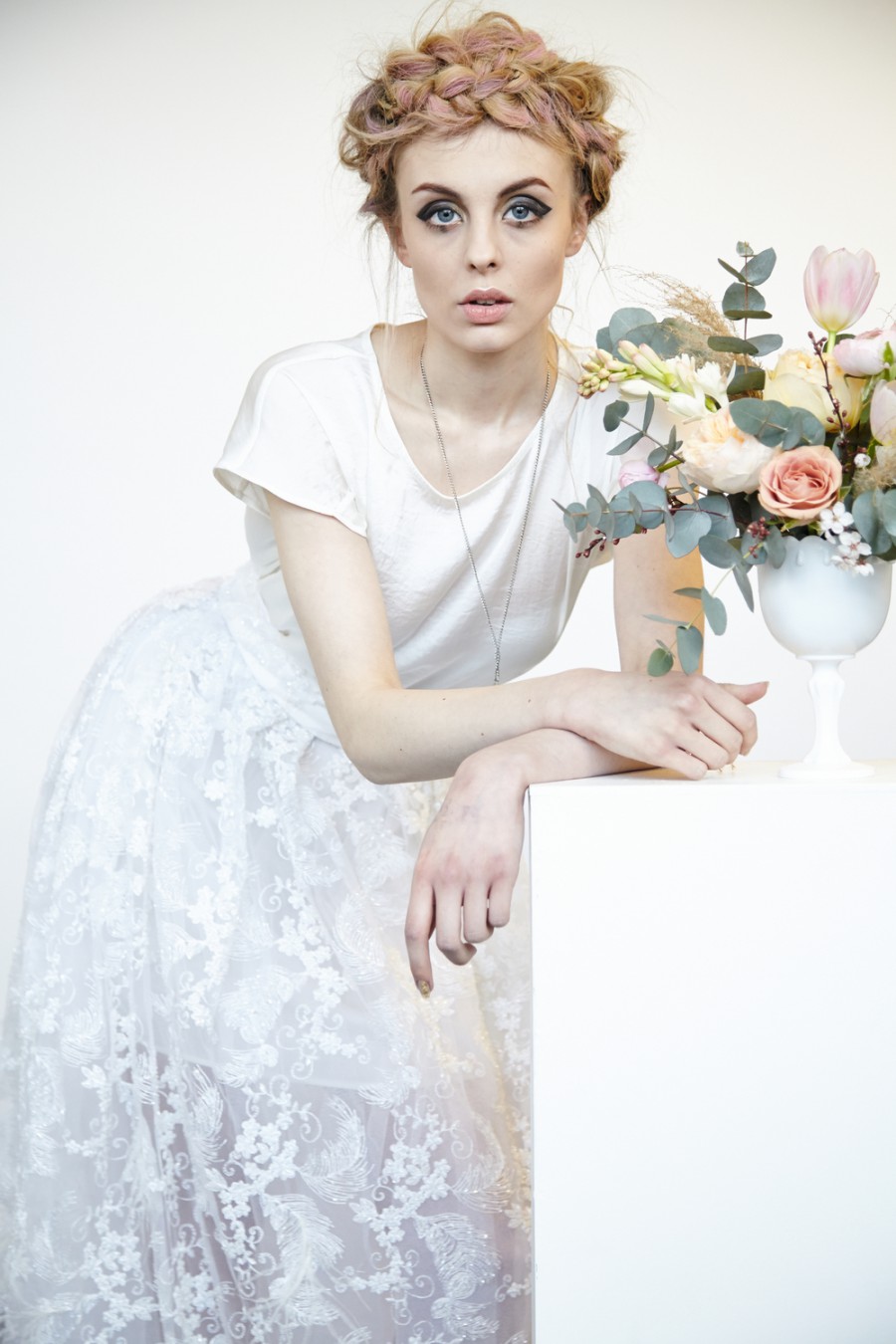 A slightly different take on this unkept braid wedding hairstyle. This wispy braided crown style is edgy while still being romantic and feminine. A great way to make a big statement with your wedding day hair!
09.

The Sleek Pony

We love the playfulness of the messy pony we looked at earlier, but when you are looking for a more modern and elegant look - a sleek pulled back pony is the way to go!
Sleek and Simple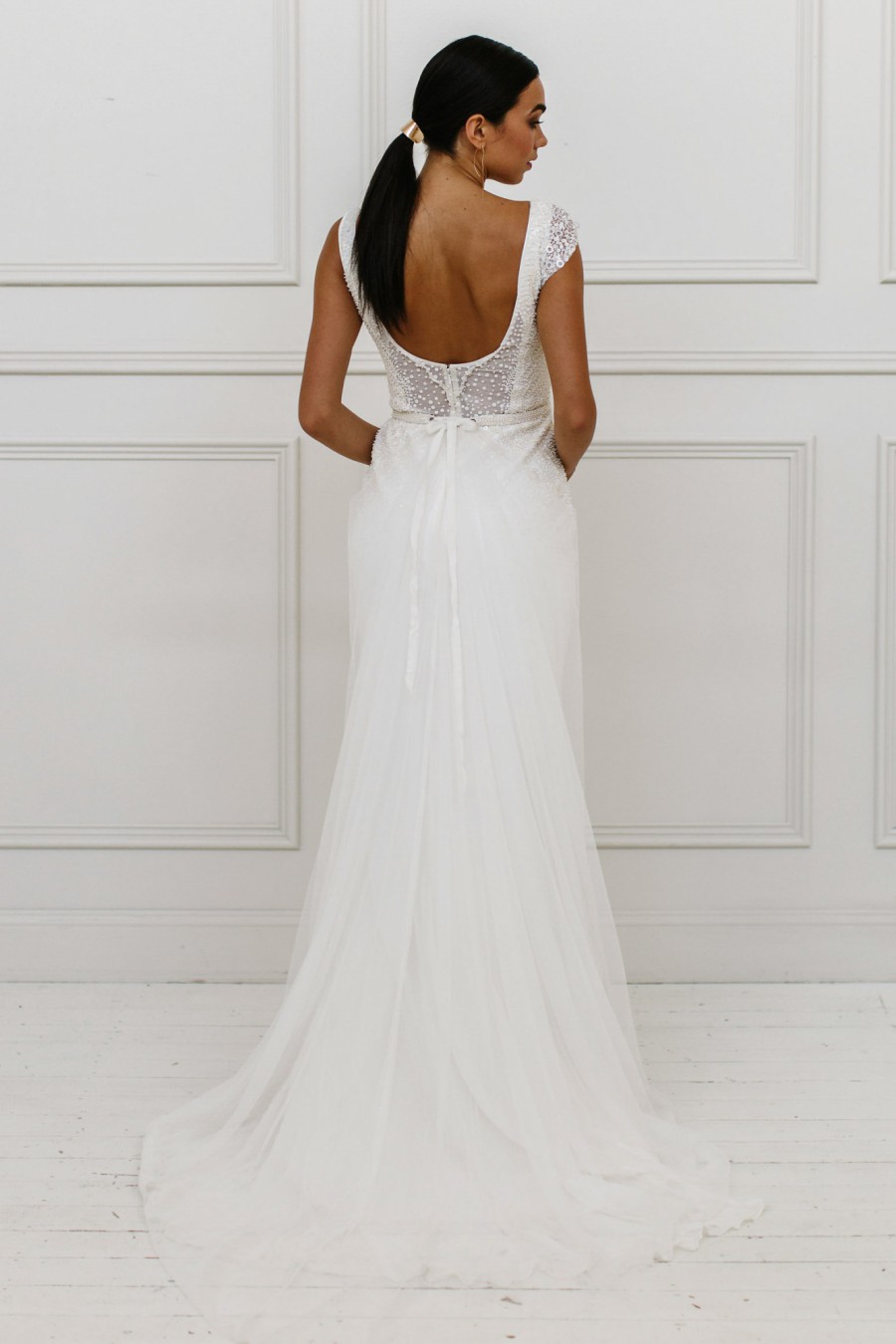 This sleek wedding day hairstyle really speaks for itself. Every girl loves just throwing her hair back in a ponytail. It is comfortable, and classic. And this slicked back pony style is elegant and understated. The perfect accent to any modern wedding day look.
10.

Tousled and Teased

Teased and tousled hair is a great way to add volume and drama to your wedding day style. This playful hairstyle is untraditional and will make a bold statement on your big day.
Ruffed Up Waves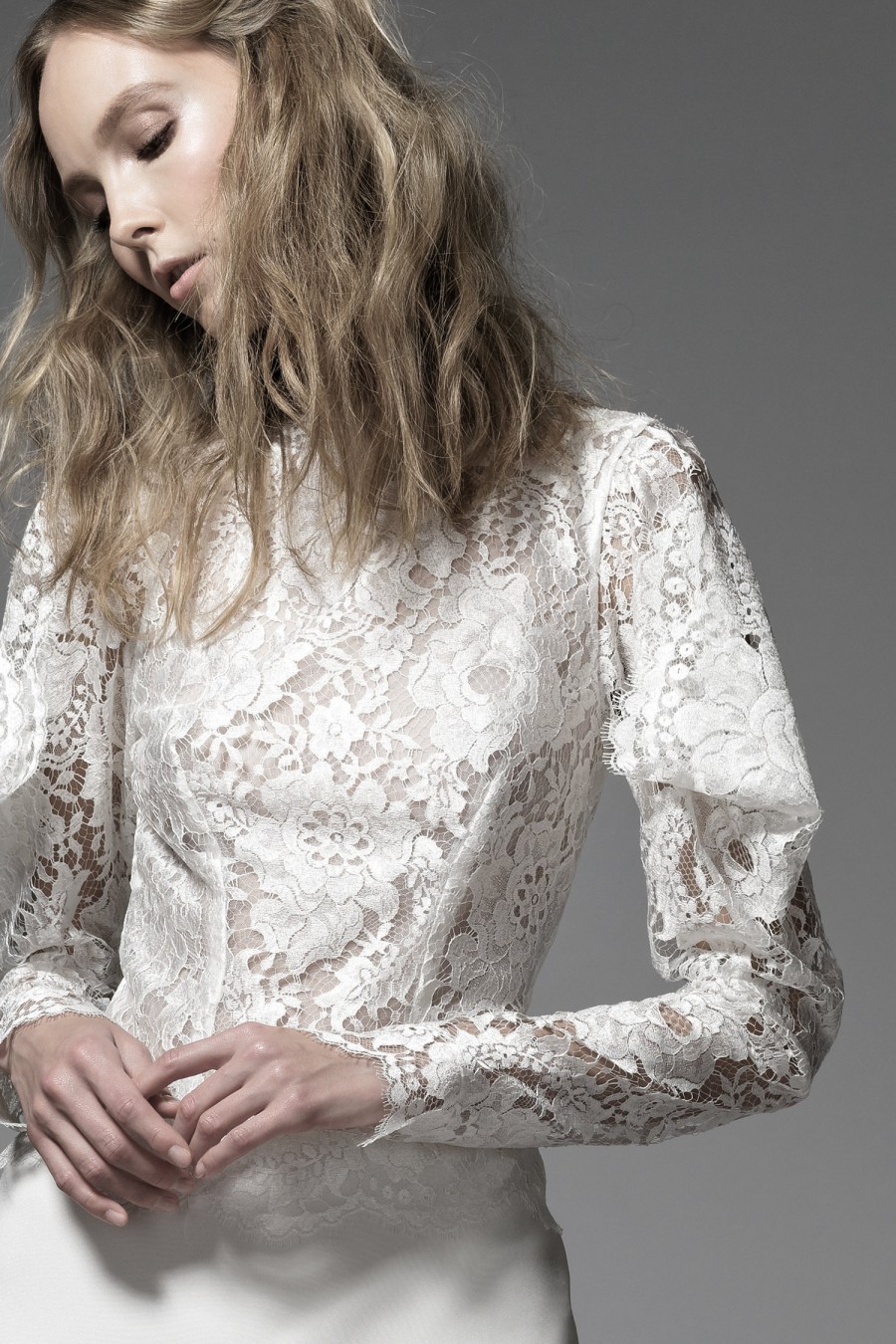 We love these teased waves as an unexpected finish to your bold wedding day look. Teased waves give you that "I just woke up" appearance in a chic and trendy way. Great to accent bohemian wedding gowns - or even an unconventional mix with an antique inspired gown like above.
Rocker Chic Curls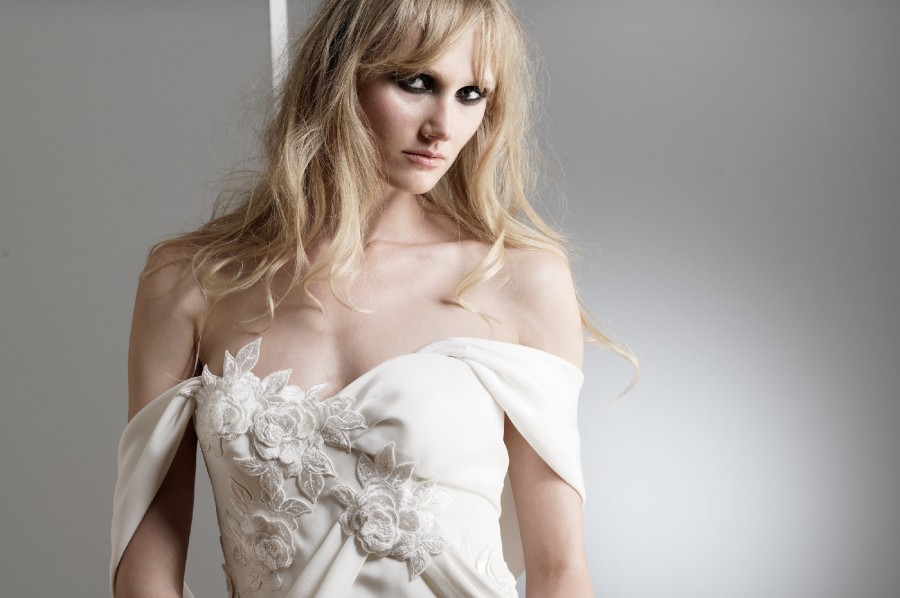 Formal curls are given a rocker chic vibe be being teased and tousled about. An unconventional, edgy wedding hairstyle that is sure to turn heads on your big day!

By Kathryn Schrotenboer