Lets sit back, and recap the amazing style trends that dominated 2016.
It is officially 2017! Which means fresh trends, up and coming styles and a completely different wedding scene than we saw in 2016. This ultimate 2016 wedding style trend recap will have you inspired with a list of definite style dos and don'ts moving into your 2017 wedding. 2016 was amazing, but what will 2017 have in store for us? We can't wait to find out!
01.

Metallics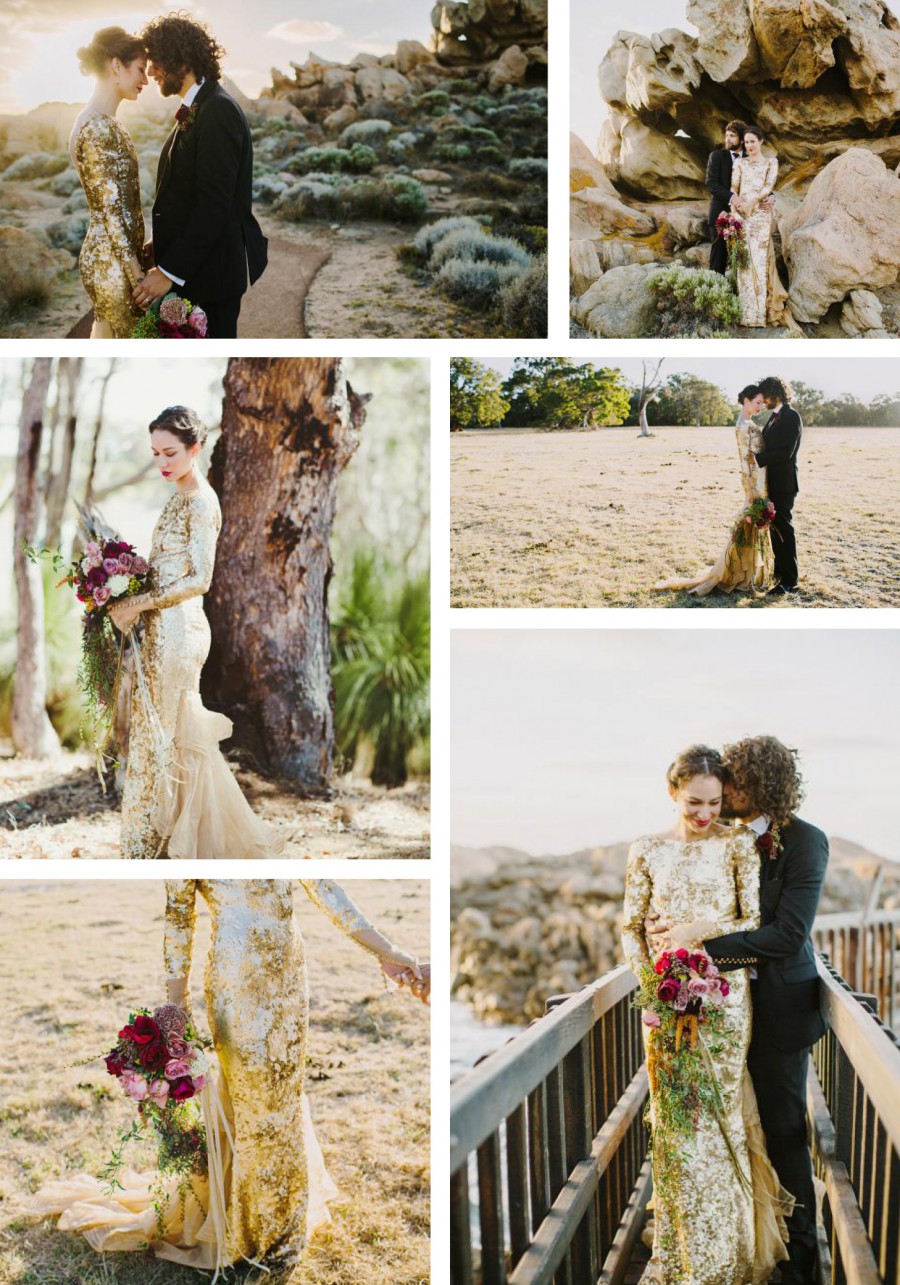 2016 was the year of metallics for wedding fashion and decor. Copper, bronze, rose gold, you name it. Metallics were everywhere. We saw brides trade in glitter and sequins, for the more industrialized shine of some modern day metallic tones. When it came to metallic style in 2016, copper definitely stole the scene. From fashion to décor, copper was everywhere! In 2017, we expect to see much more of this metallic trend. Get ready to get glitzy and glam with some metallic styles this year!
02.

Mix Matched Bridesmaid Dresses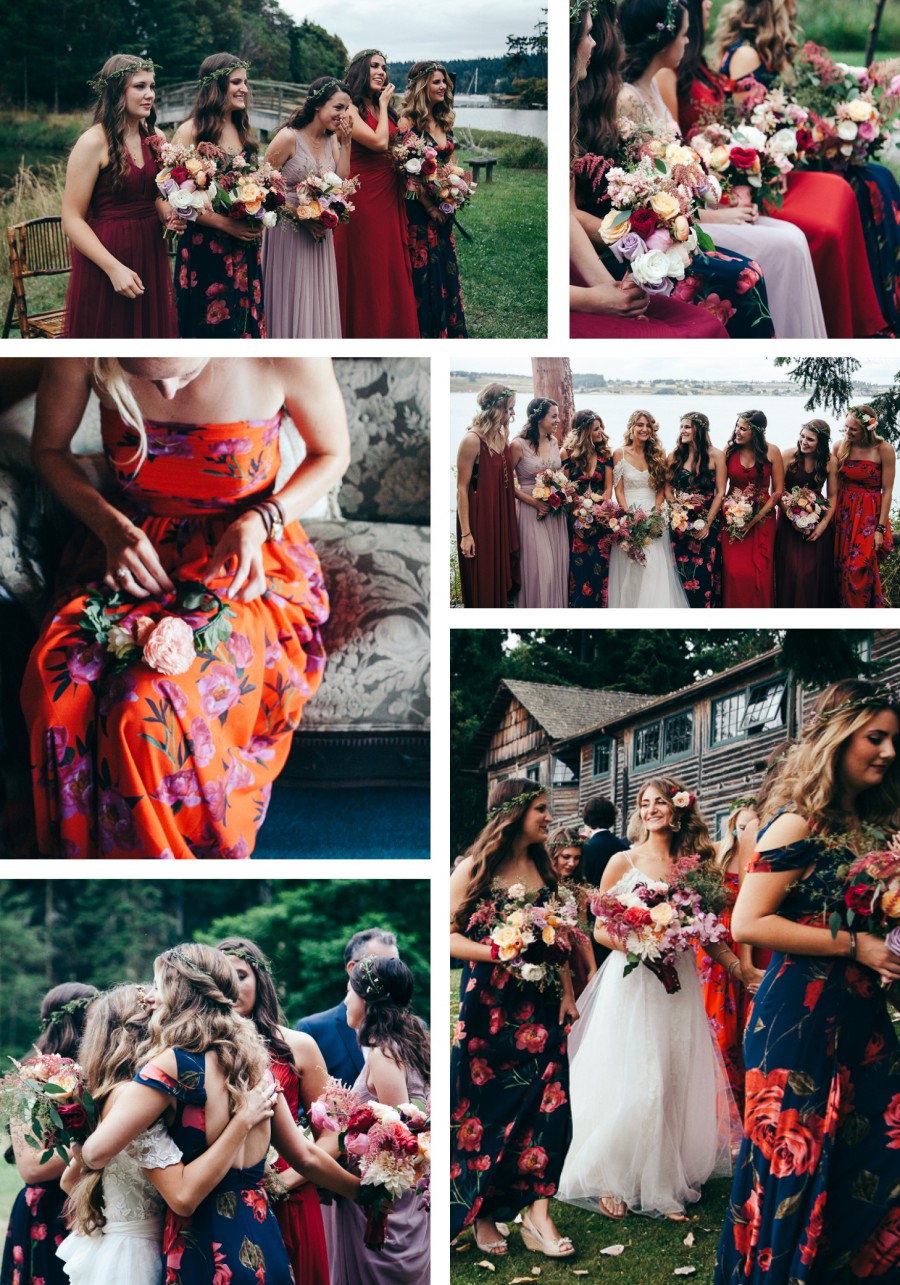 A little bit of this, and a little bit of that. In 2016, mismatched bridesmaid dresses were a huge trend. And they make perfect sense. Odds are not all of your girls are the same shape and size. So choose one color or pattern and let your girls mix and match the styles that look best on each of them. Or maybe pick a color scheme - think ombre - and keep the dress styles similar, yet slightly different. No matter how you choose to mix them, we are expecting this trend to carry us well into 2017. Matchy matchy bridesmaid dresses are definitely on their way out!
03.

Neutrals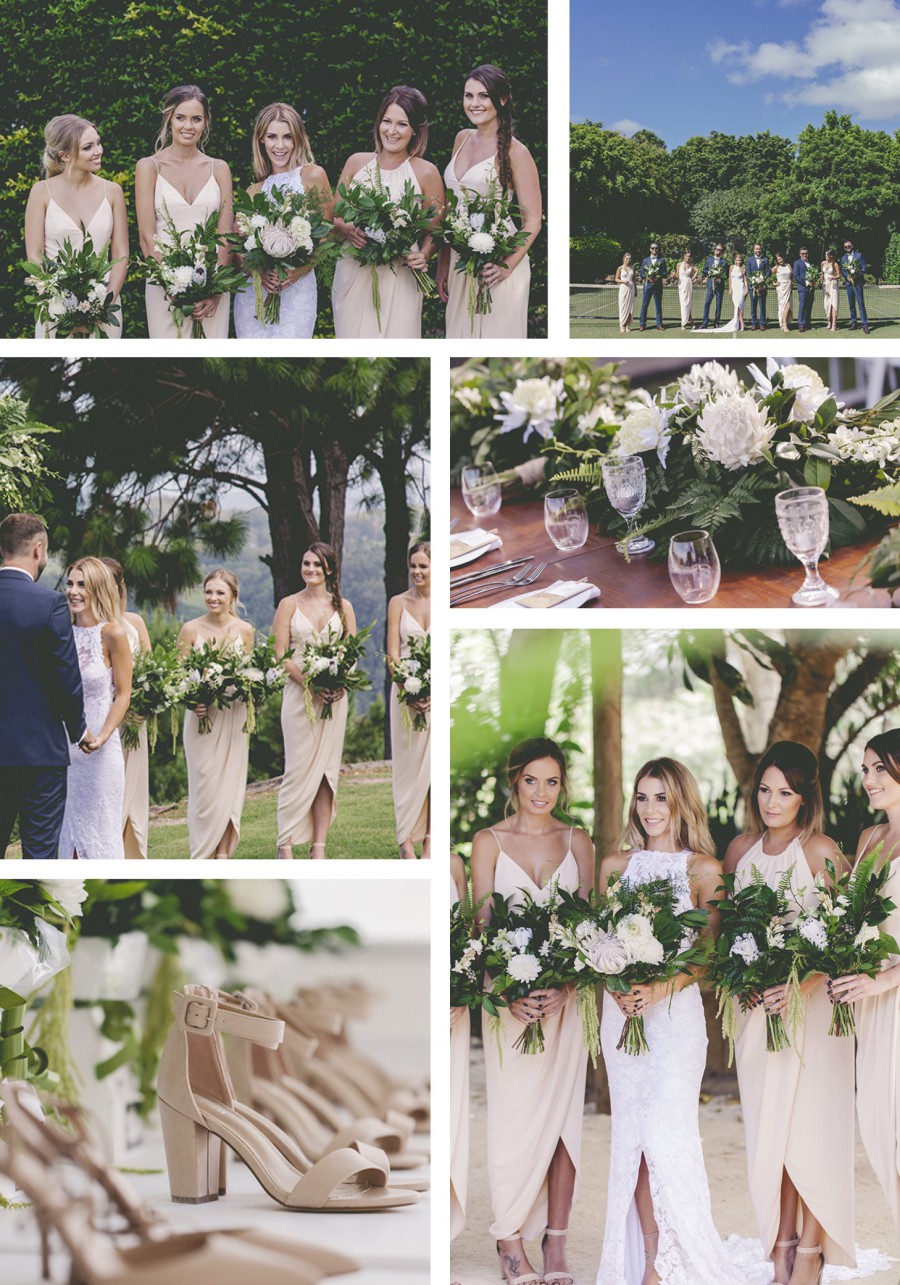 In 2016, less was more for wedding day color palettes. The beautiful simplicity of neutral tones swept weddings from casual outdoor affairs, to more formal black tie events. This neutral style is a start to the minimalism trend that is taking the wedding scene my storm moving into 2017.
04.

Floral Prints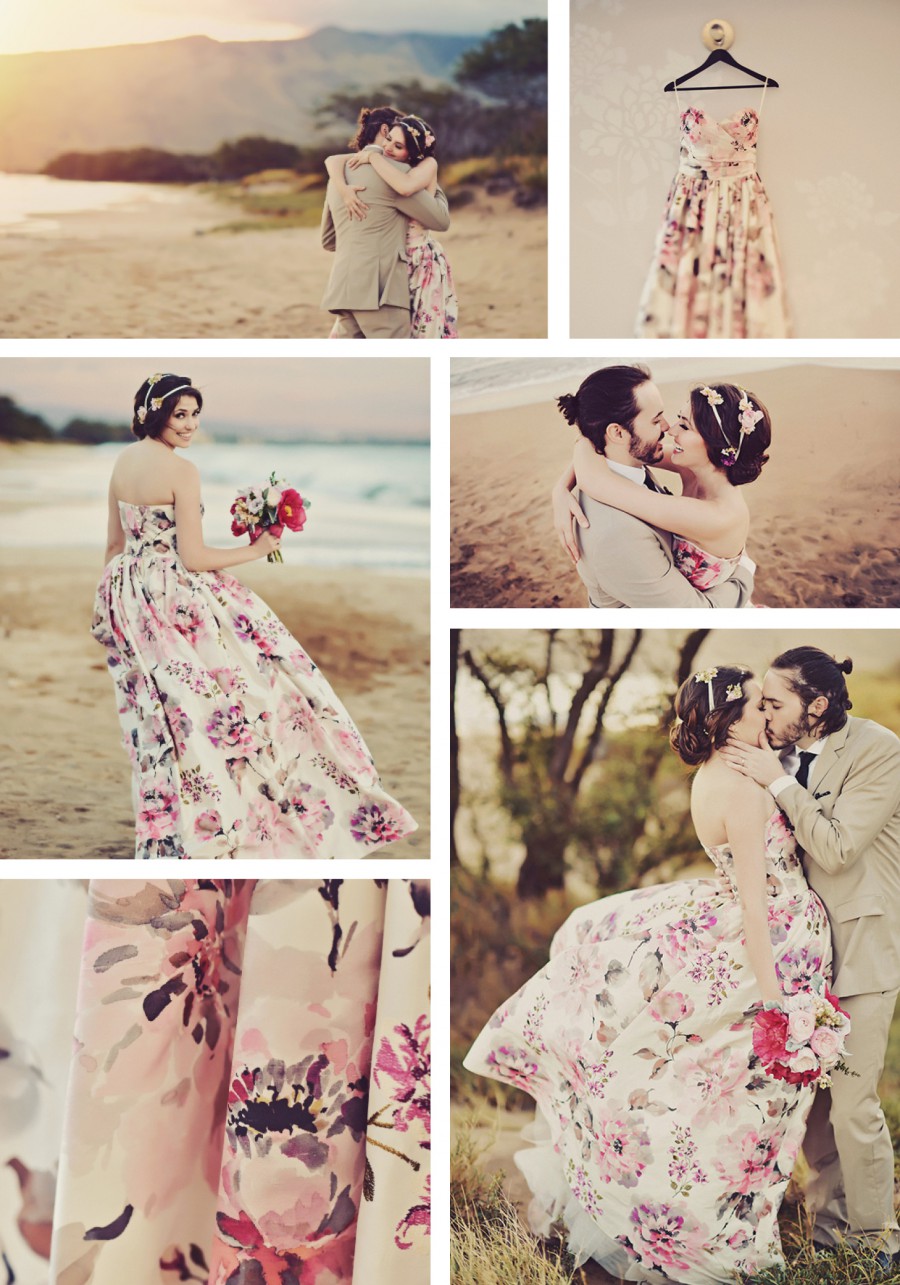 Florals, florals, and more florals. Floral prints were everywhere in 2016. And not just when it came to bridesmaids wedding day style. Brides were strutting down the aisle with every floral look imaginable. We aren't sure if we will continue to see as many florals into 2017. But brides will continue to explore the option of a printed style for their big day looks. Who said you had to wear white?
05.

Relaxed, less formal hair styles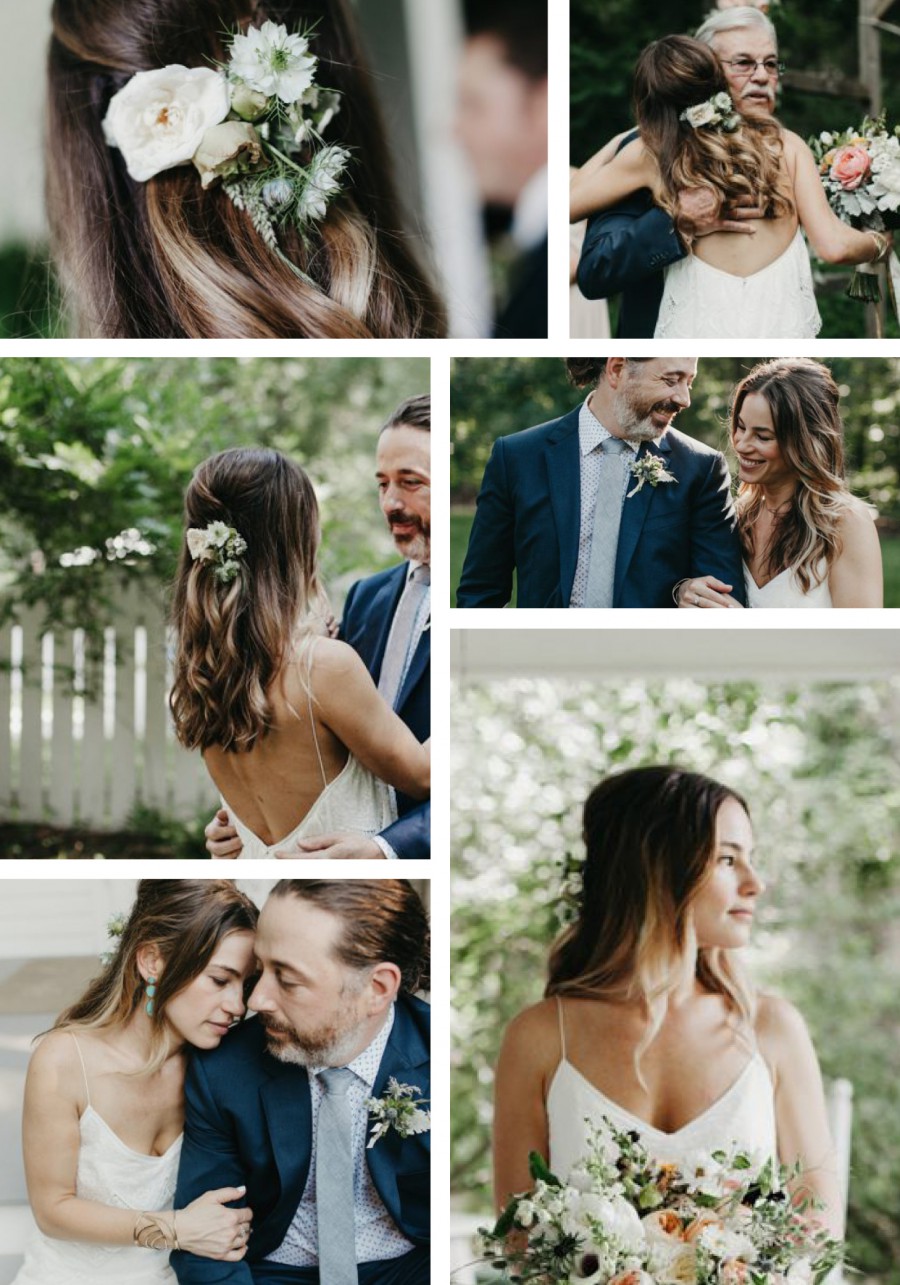 In 2016, brides didn't see the need to go to the salon for an elaborate up-do for their big day like a high school prom queen. Brides instead went for more natural hair styles like wispy waves, or a simple side bun. In 2017 we anticipate seeing more sleek, modern styles. Elegant, simple and polished.
06.

Wedding Dress Separates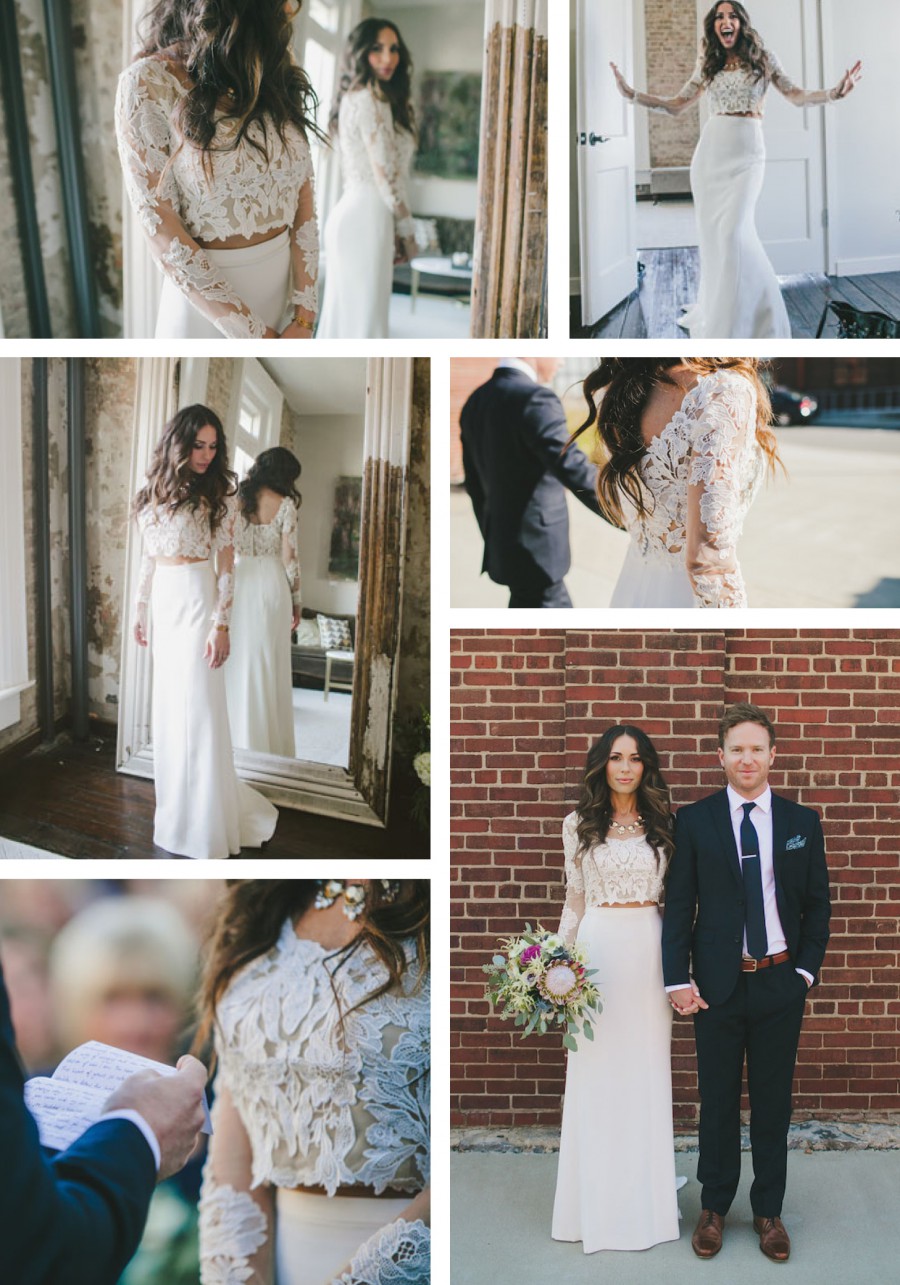 Wedding dress separates were a sexy, fashionable style that swept the 2016 wedding scene like a breath of fresh air. This separates look allowed brides to mix match fabrics and styles in various top/bottom combos. We saw a lot of full tulle skirts as brides channeled their inner ballerina. There is so much potential in the area of bridal separates, as more and more brides go for this comfortable, sassy style.
07.

Jumpsuits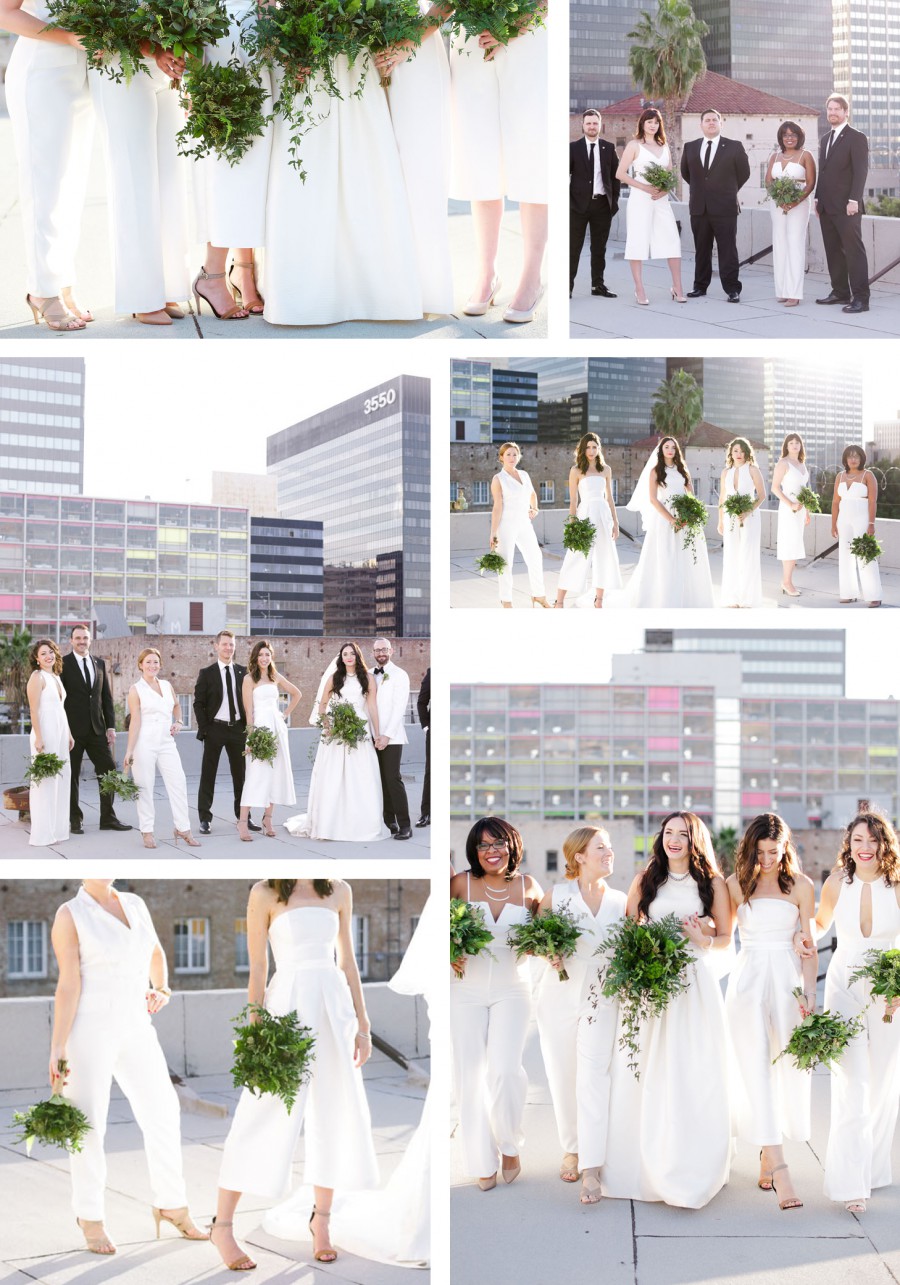 It was a flashback to the 60s with 2016's jumpsuit trend. Bridesmaids and brides a like went for the the comfort, and modern style of jumpsuits for their wedding day style. What could be more comfortable to dance the night away than in a wedding day jumpsuit! Why wouldn't this awesome style continue into 2017? With the jumpsuit trend just starting to pick up pace in 2016, we anticipate to see much much more in 2017!
08.

Daring wedding gowns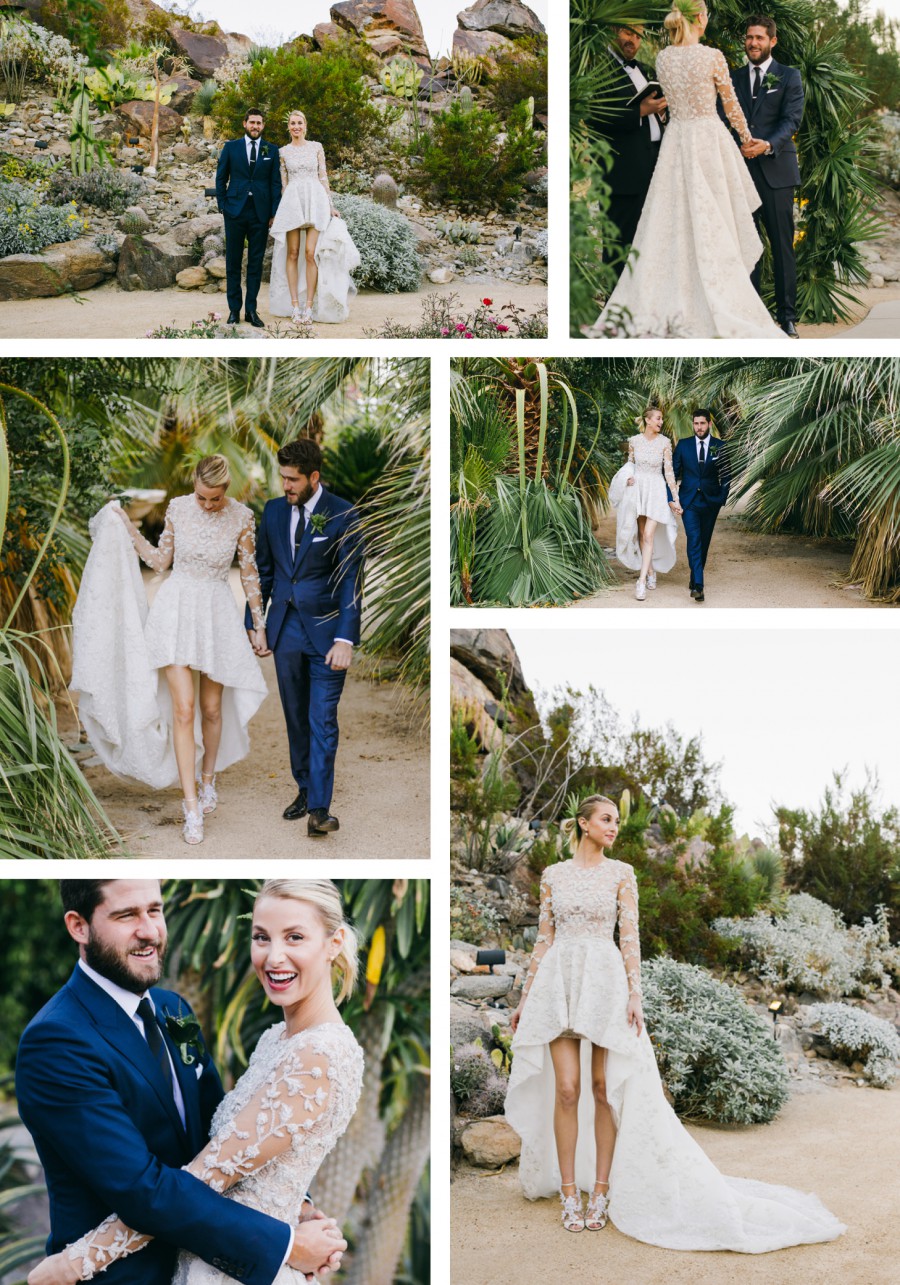 Wedding gowns took a huge departure from traditional styles in 2016, with some daring wedding day looks. Plugging neck lines, trains for days, and unexpected textures. Brides went from traditional to high fashion. Moving into 2017, we expect to see some more old Hollywood glam styles. Still just as daring, let polished.
09.

Boho brides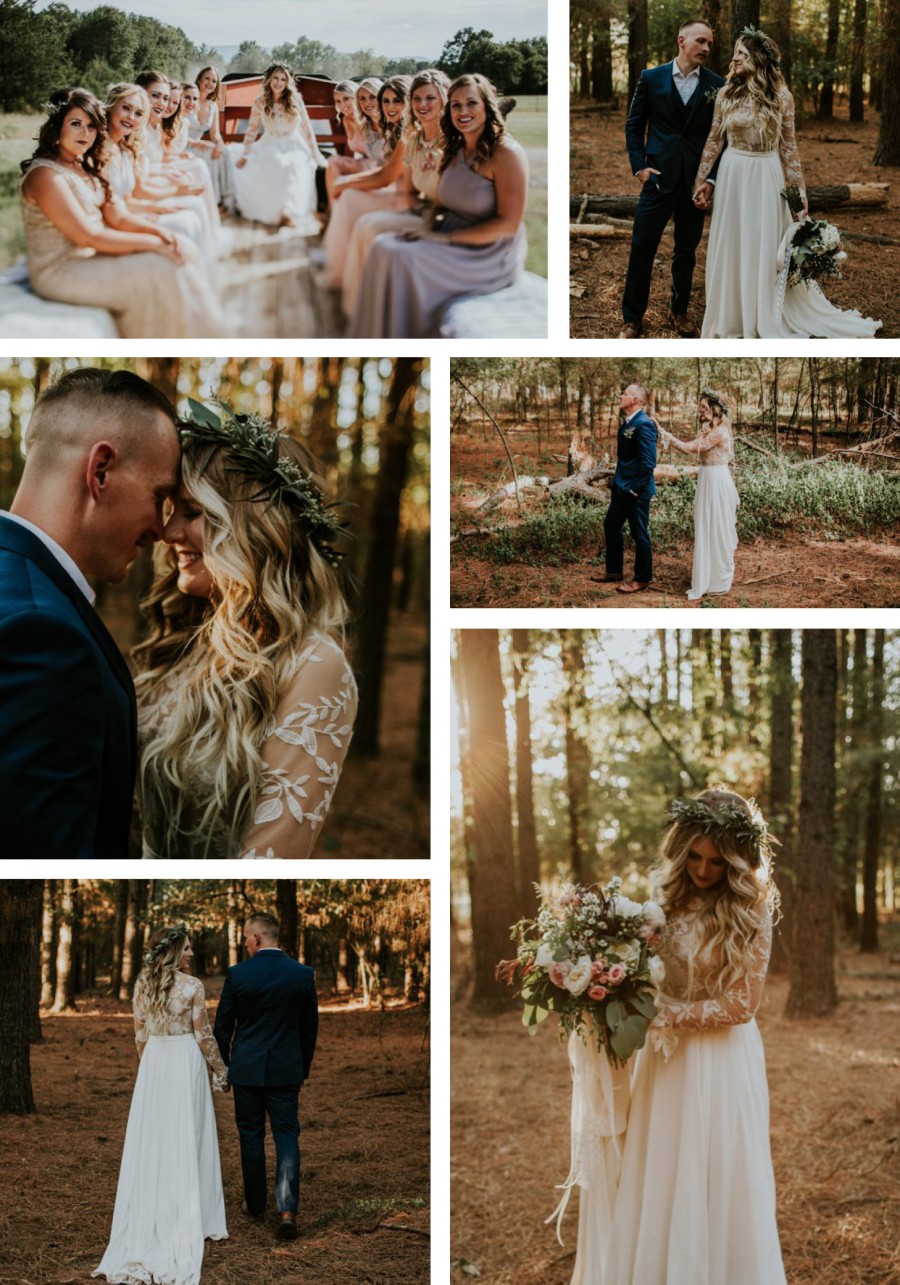 The boho bride style picked up a lot of steam in 2016. Outdoor forest and garden weddings were the perfect match to the bohemian princess style. A lot of brides opted in for the free flowing fabrics, tussled hair, and flower crowns that go hand in hand with this modern day hippie inspired look. For now the boho look is going strong, and we anticipate much more of it. But watch out boho goddesses, minimalism may just take over in 2017.
10.

So long strapless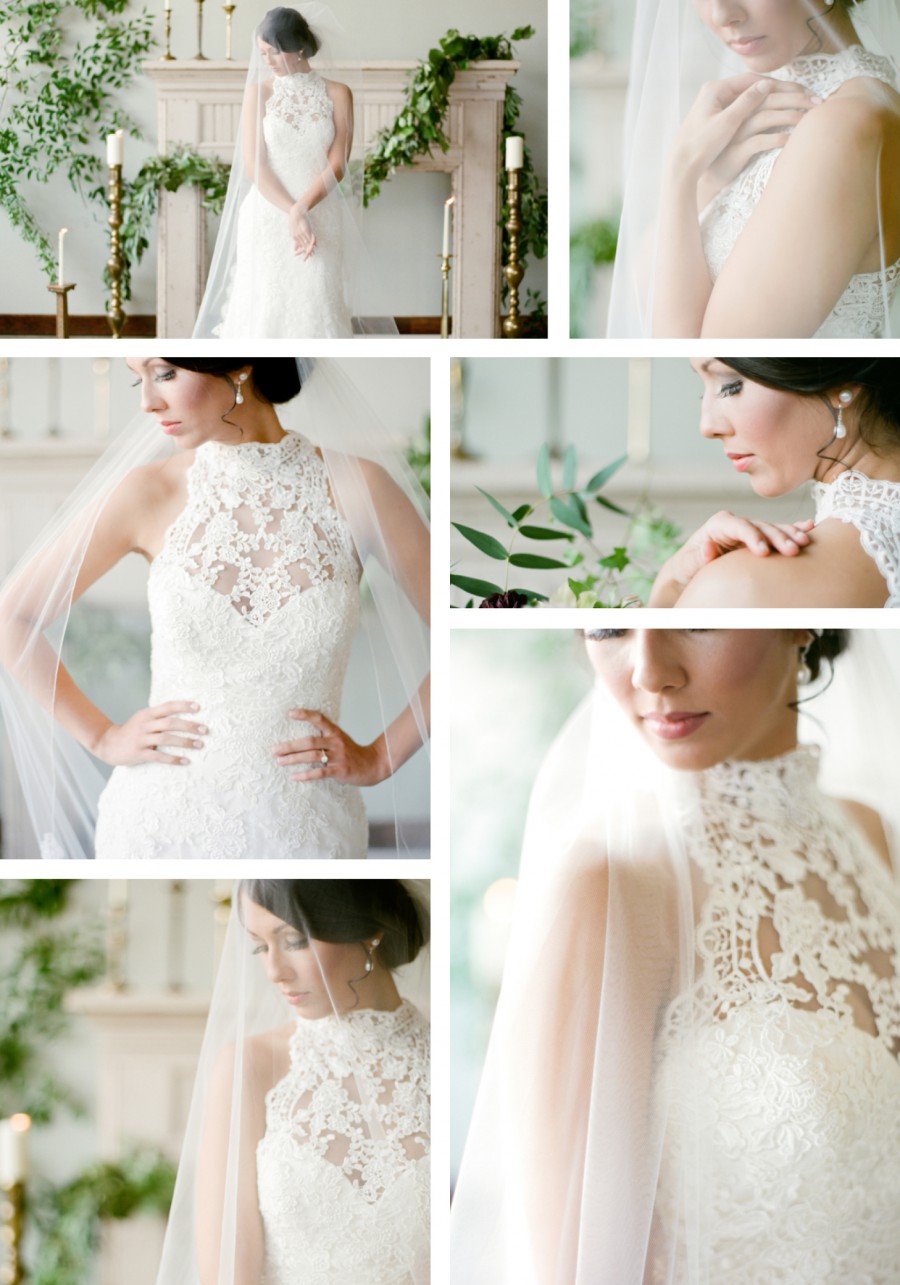 Strapless gowns dominated the wedding scene for years. In 2016, this style started making its grand exit. Brides were open to a much larger range of dress styles including high fashion high neck looks, and elegant laced boho sleeved dresses. With so many options to choose from, strapless styles are on their way out. We see this continuing into 2017 with the introduction of new, unique wedding day looks.

By Kathryn Schrotenboer