Sustainable bridal fashion is more important than ever before, as more modern brides want to lessen their impact, even when it comes to their wedding day.
So we have gathered a list of some of the top sustainable bridal brands, that are doing all they an to make wedding day fashion more eco-conscious and ethical!
01.

Christy Dawn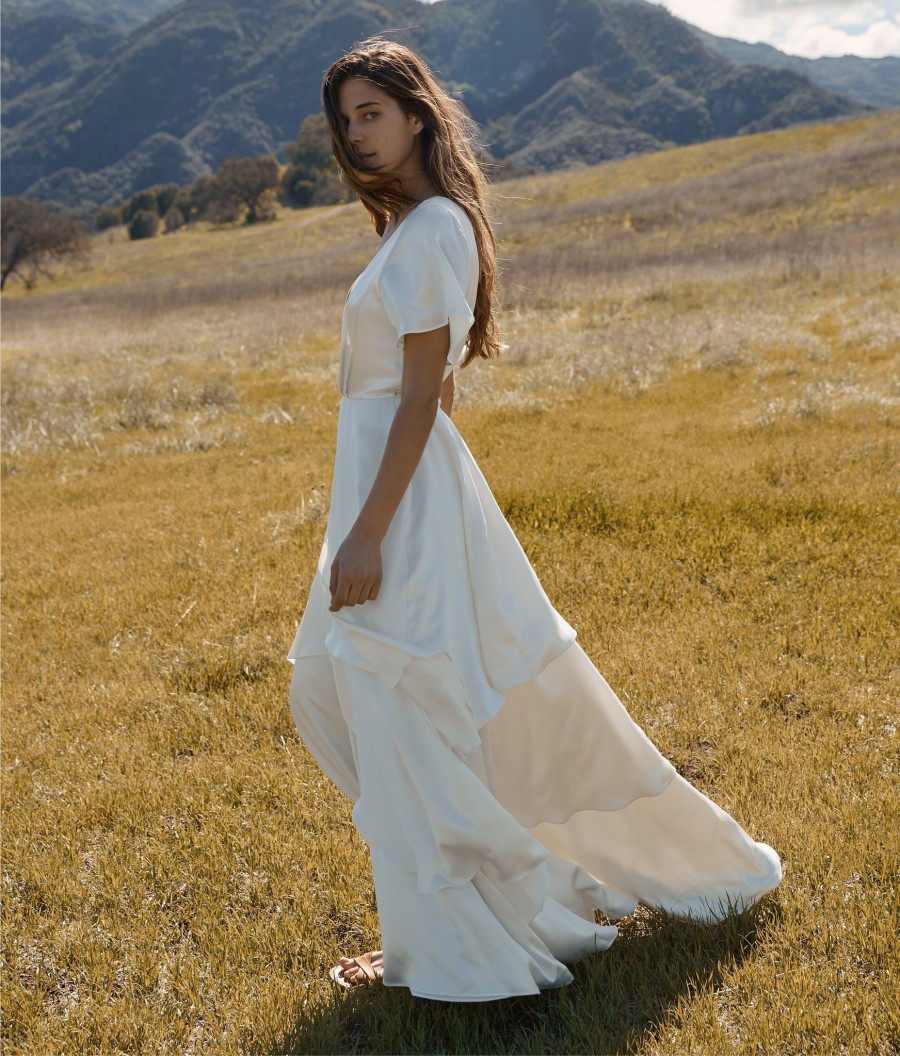 Christy Dawn aims to honor Mother Earth through every decision they make. "Our future depends on regenerative practices that go beyond sustainability to actively heal both Mother Earth and ourselves." Christy Dawn gowns are made from deadstock fabrics or 100% organic cotton. The Athena Dress (pictured above) is made from 100% deadstock pearl silk. This helps to keep more textiles out of landfills, and lessen our overall footprint on the environment.
02.

Reformation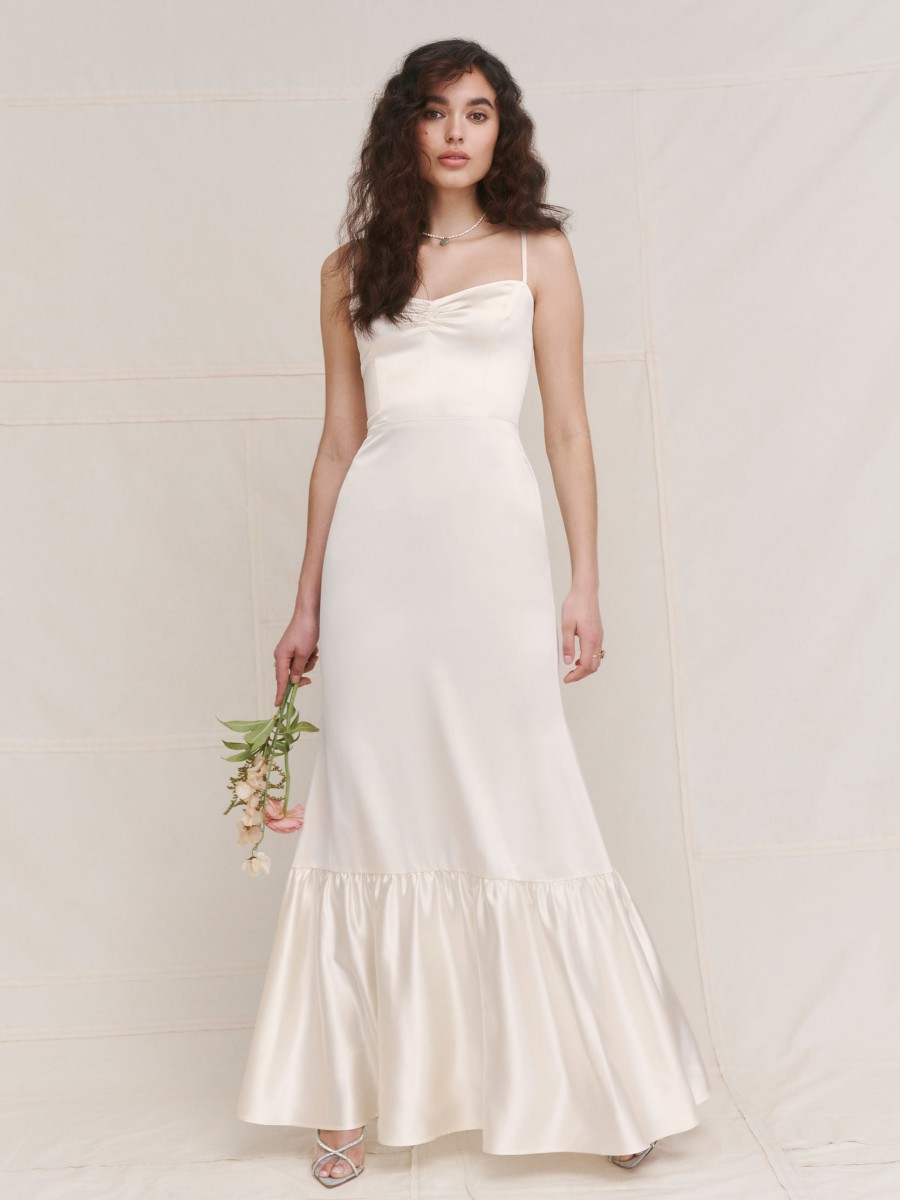 If you are looking to lessen your impact, without breaking the bank, Reformation might just be what you are looking for. Reformation began selling vintage clothing from a small storefront in LA in 2009. It is safe to say they have grown a bit since then. Today, their mission is "to bring sustainable fashion to everyone." And they do just that with sustainable practices at affordable prices.
03.

Leila Hafzi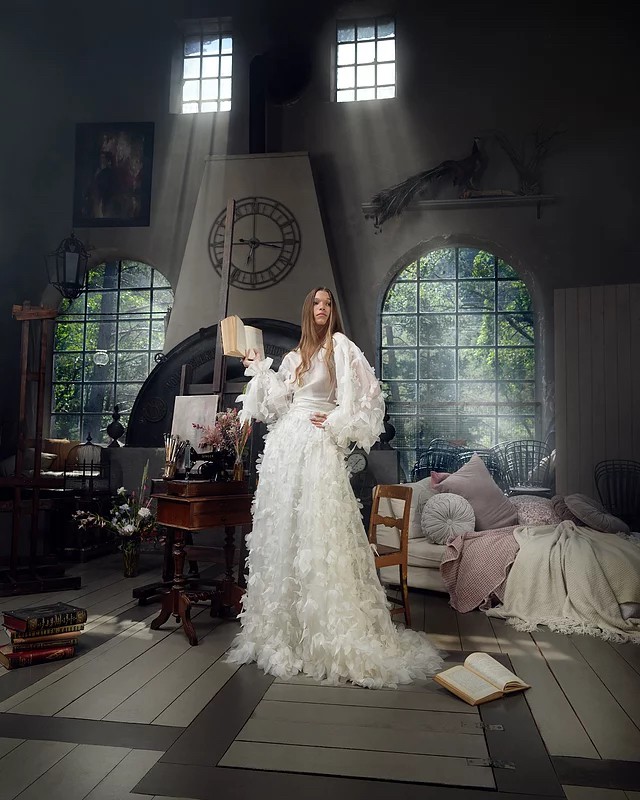 Leila Hafzi has been focused on creating high end fashion that is sustainable, eco-conscious and ethical since 1997. Leila Hafzi has received praise as being one of the first high-end fashion brands that was also ethical and sustainable. In September of 1997, Leila Hafzi started production in Kathmandu, Nepal, with the aim of empowering women artisans in a developing country. Leila Hafzi has been blazing the trails in the fashion industry from sustainability to female empowerment for decades!
04.

Rita Colson
Rita Colson is a London based designer who "uses vintage lace and silk to create contemporary and bespoke pieces with an ethical twist." All of the materials they use are ethically and sustainably sourced. By giving vintage fabrics a second life, Rita Colson lessens the impact her designs have on our planet, and ensures that more textiles remain out of landfills. Not to mention how unique and stunning her styles are!
05.

Still White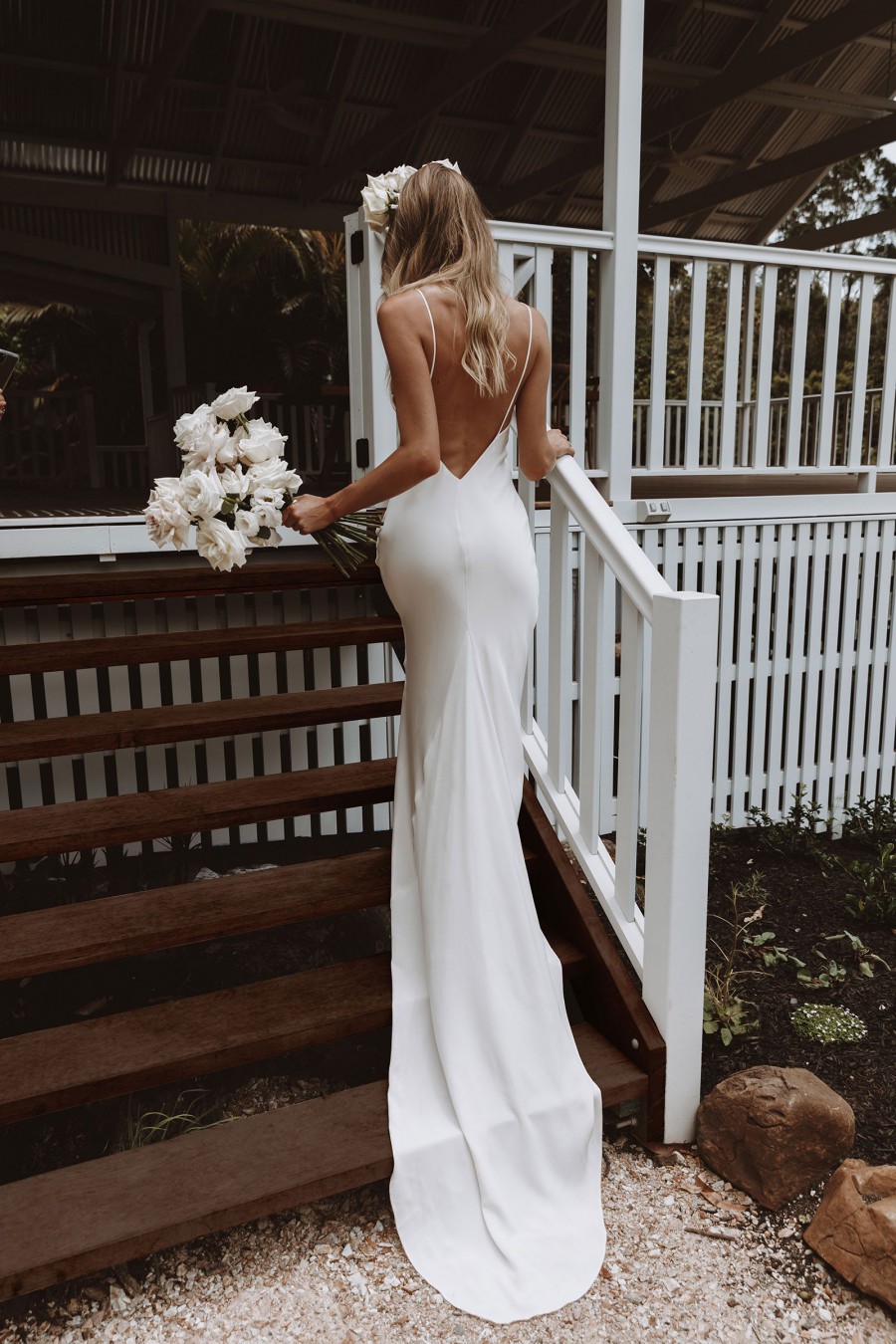 If you are looking to lessen your impact on your wedding day, and find a look that is sustainable and ethical, then a pre-loved wedding dress might be exactly what you are looking for! Stillwhite has you covered! With more pre-loved gowns than you can imagine. "At Stillwhite we are proactively sustainable and believe that sustainable, pre loved wedding dresses should be available to every bride. The modern day Stillwhite Bride is a conscious, intelligent consumer, who cares about the environment."
06.

Indiebride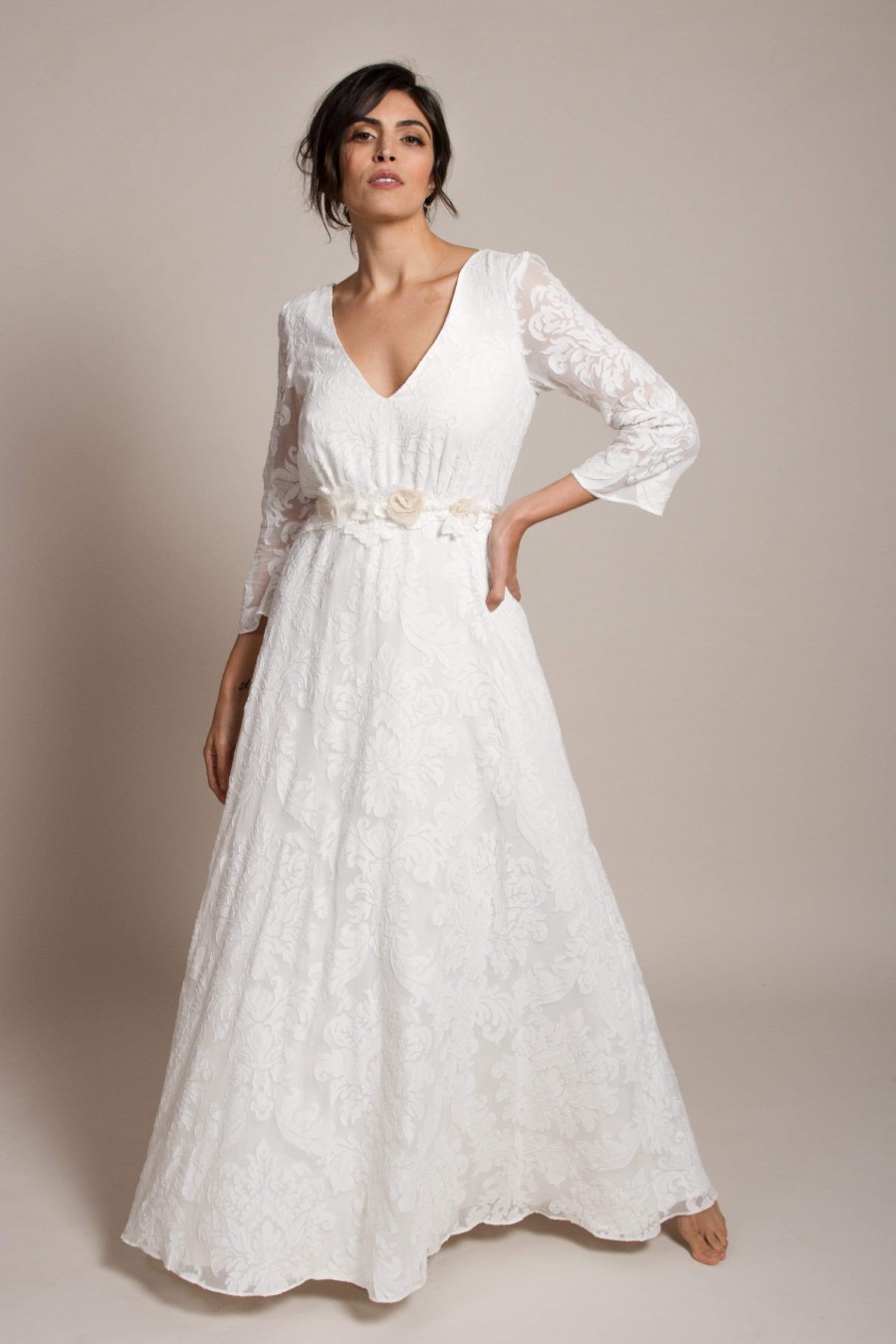 Indiebride is a London based bridal company that "takes pride in being a sustainable bridal wear brand." Indiebride does not just want to create beautiful bridal gowns, but they also want to have a concern for nature's wellbeing at the core of all they do. All of Indiebride's dress are made to order to reduce waste. And all dresses are made by hand, in house. They also use "cut-off" or leftover fabric to make and embellish sashes, veils and headpieces. Any cut-offs that they don't use, get donated to student organizations for them to use in their own projects.
07.

Mother of Pearl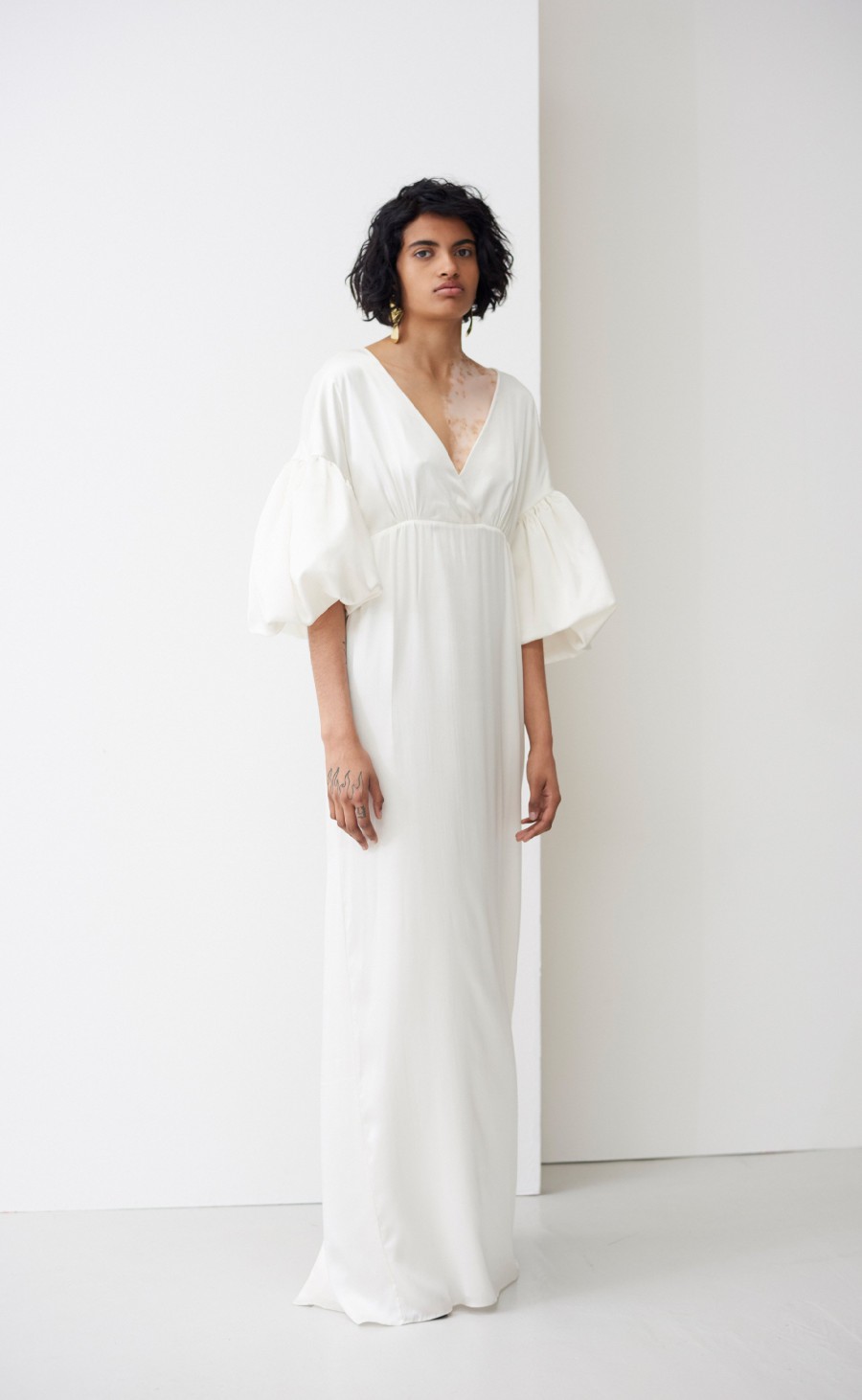 Mother of Pearl is looking to challenge the environmental footprint of the fashion and textiles industries and to slow down fast fashion. "We promote sustainability at every touchpoint of the business, from our supply chains to the way we run the office." They work with natural and sustainable fibers that are drastically better for the environment. Mother of Pearl also takes social responsibility very seriously: "we care deeply about the lives of the people involved in the production of our garments." With a never ending drive to better their sustainable practices, it is no secret why Mother of Pearl is a favorite with ethically conscious brides.
08.

Anita Dongre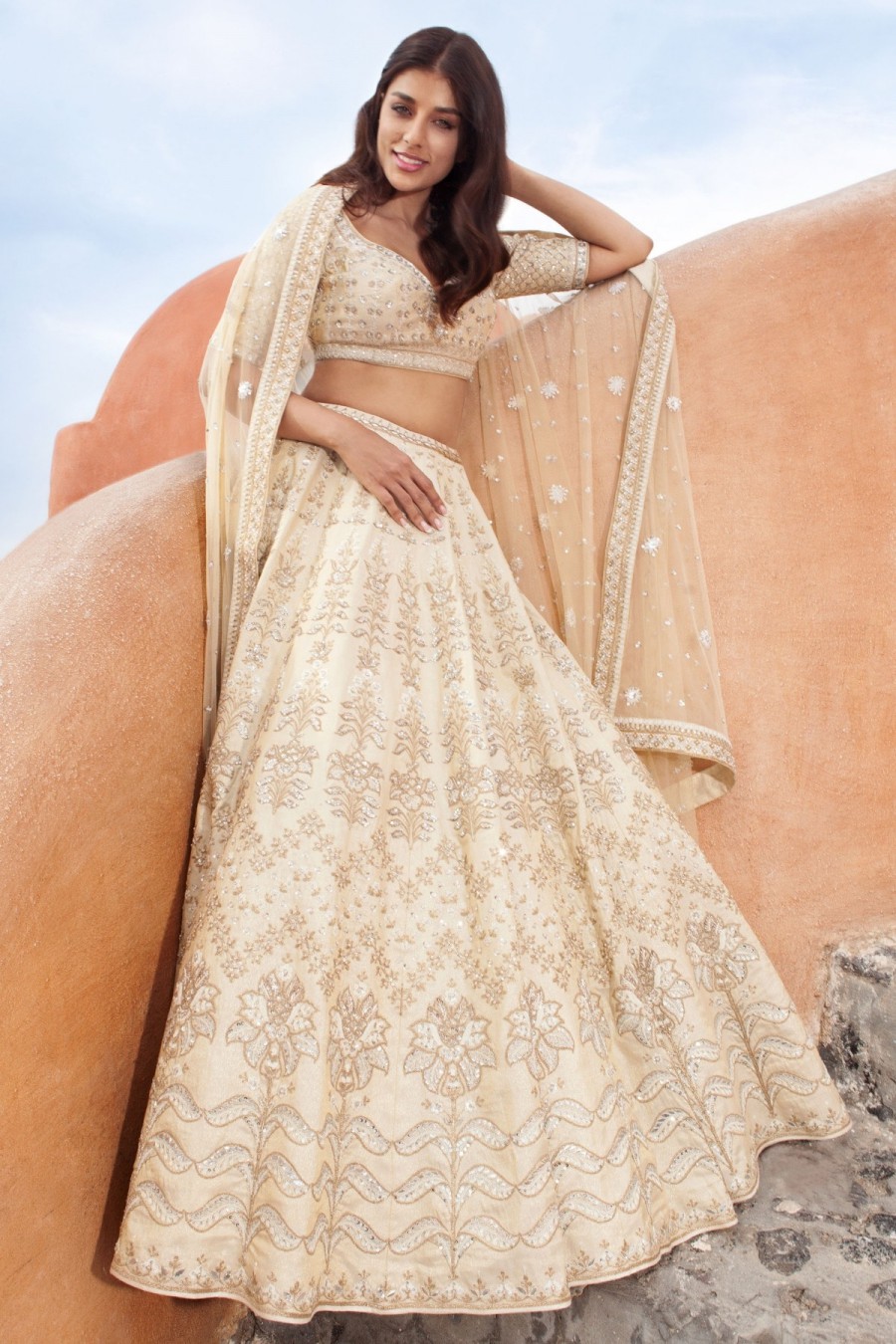 Anita Dongre is an Indian designer who has built a purposeful brand that is conscious at every level. From an eco-conscious building, to sustainable fabrics, Anita Dongre is always pursuing more sustainable practices. Anita Dongre has been a vegan fashion brand from the beginning - meaning that her styles are fur-free, leather-free, and void of any other animal based products.
09.

Pure Magnolia
Pure Magnolia is a brand that has a drive to create beautiful gowns, without ever having to compromise their passion for sustainability. "We think that every fashion company, big or small, has a responsibility to society to make ethical choices that don't just reflect the bottom line." Pure Magnolia considers sustainability at every level from fabrics, to labour, to quality. As their website states: "we are committed to making gowns that stand the test of time, support our community, and are gentle to nature."
10.

Miranda Bennett Studio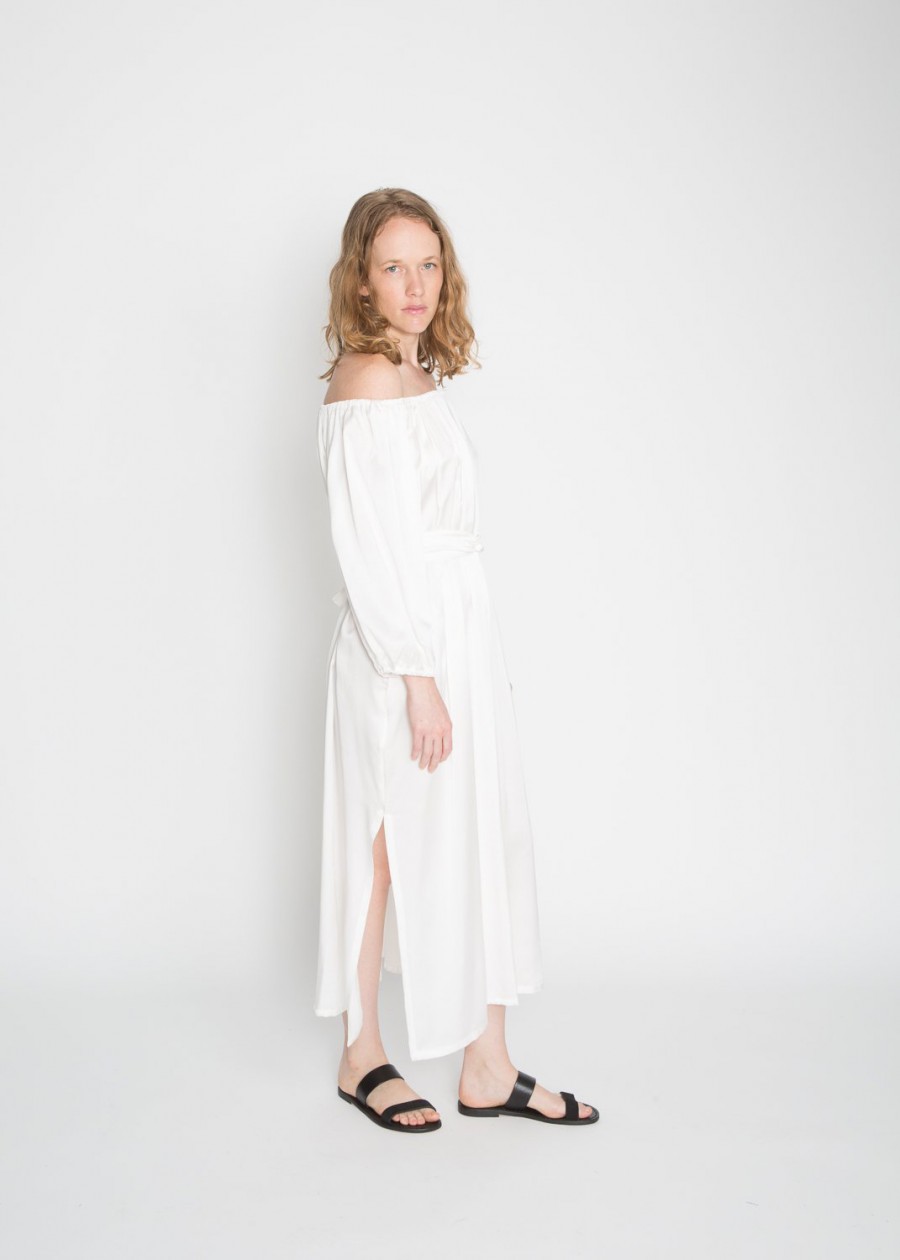 Miranda Bennett Studio focuses on creating garments that will last a lifetime. Their pieces are timeless, minimal and beautiful. They work with natural fibers that are renewable and biodegradable. They have also diverted 100% of their textile wastes from landfills since 2016. They do this by repurposing scraps or donating them. They pride themselves on female empowerment with their all female team that is paid a living wage in U.S. currency under U.S. labor standards. There are so many reasons to check out Miranda Bennett Studio for your minimal, casual bridal day look, and for your everyday fashion needs!

By Kathryn Schrotenboer