When it comes to wedding planning, some decisions can be easy like picking the wedding date and selecting a stunning venue, but you still have one very important decision to make: what to wear!
It can be tricky enough deciding on your wedding day gown, but you also have to think about what to wear to the bridal shower, the bachelorette party, rehearsal dinner and even the morning-after brunch—and that's just to name a few!So in an effort to help you get it together and avoid all sartorial guessing games, we've broken down the looks by occasion to keep you looking stylish and stress-free for all your festivities.
The Engagement Party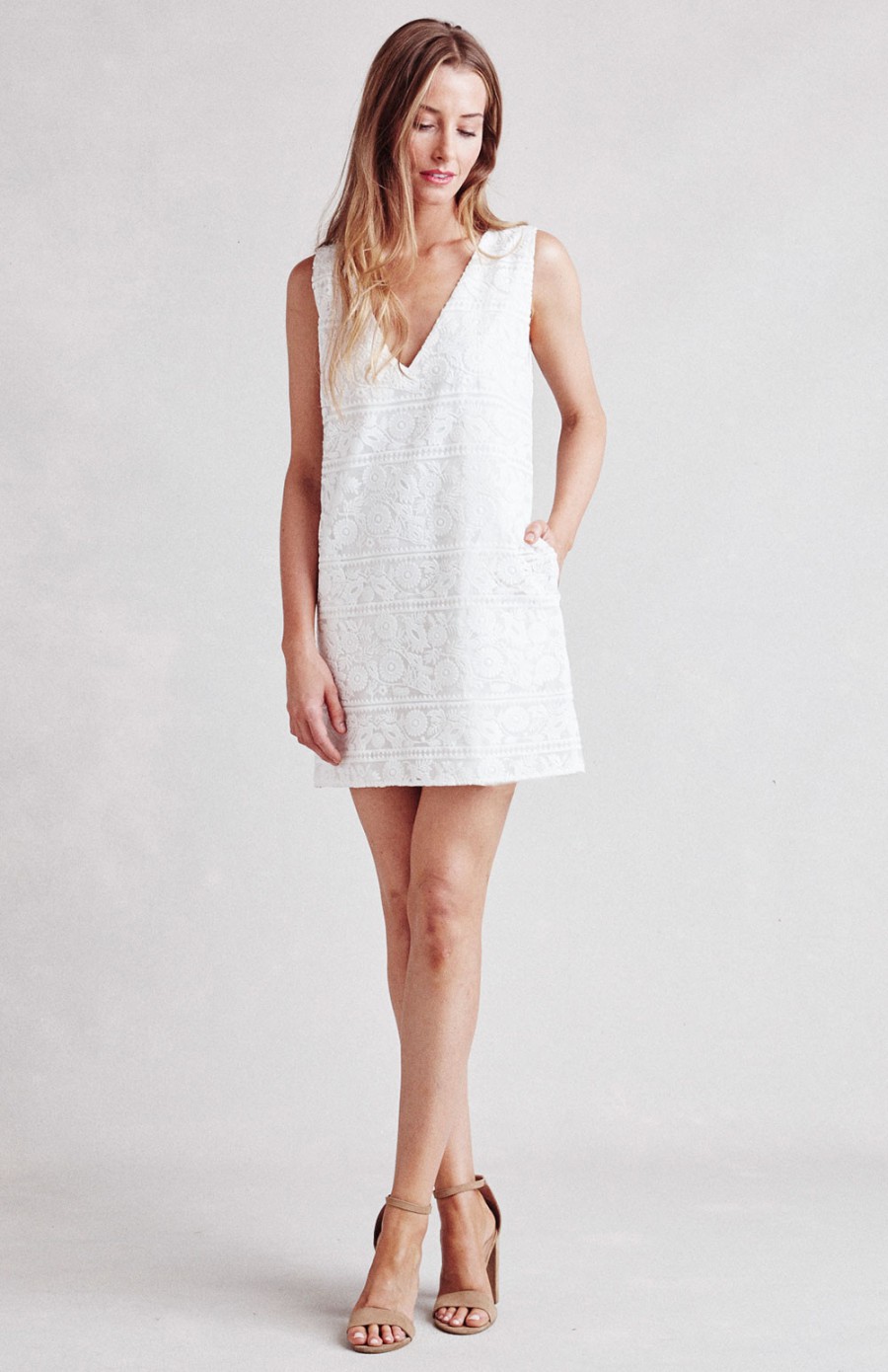 Your wardrobe will depend on the setting of the party. Aside from the obvious like not wearing a long, beaded evening gown to a casual backyard bash, keep it simple enough that you don't outdo your wedding day look, but special enough that you'll still stand out. We love this super pretty Paper Crown Burlington Dress US$238 USD that can be dressed up or dressed down depending on the style of your fete.
Cake Tasting and Flower Choosing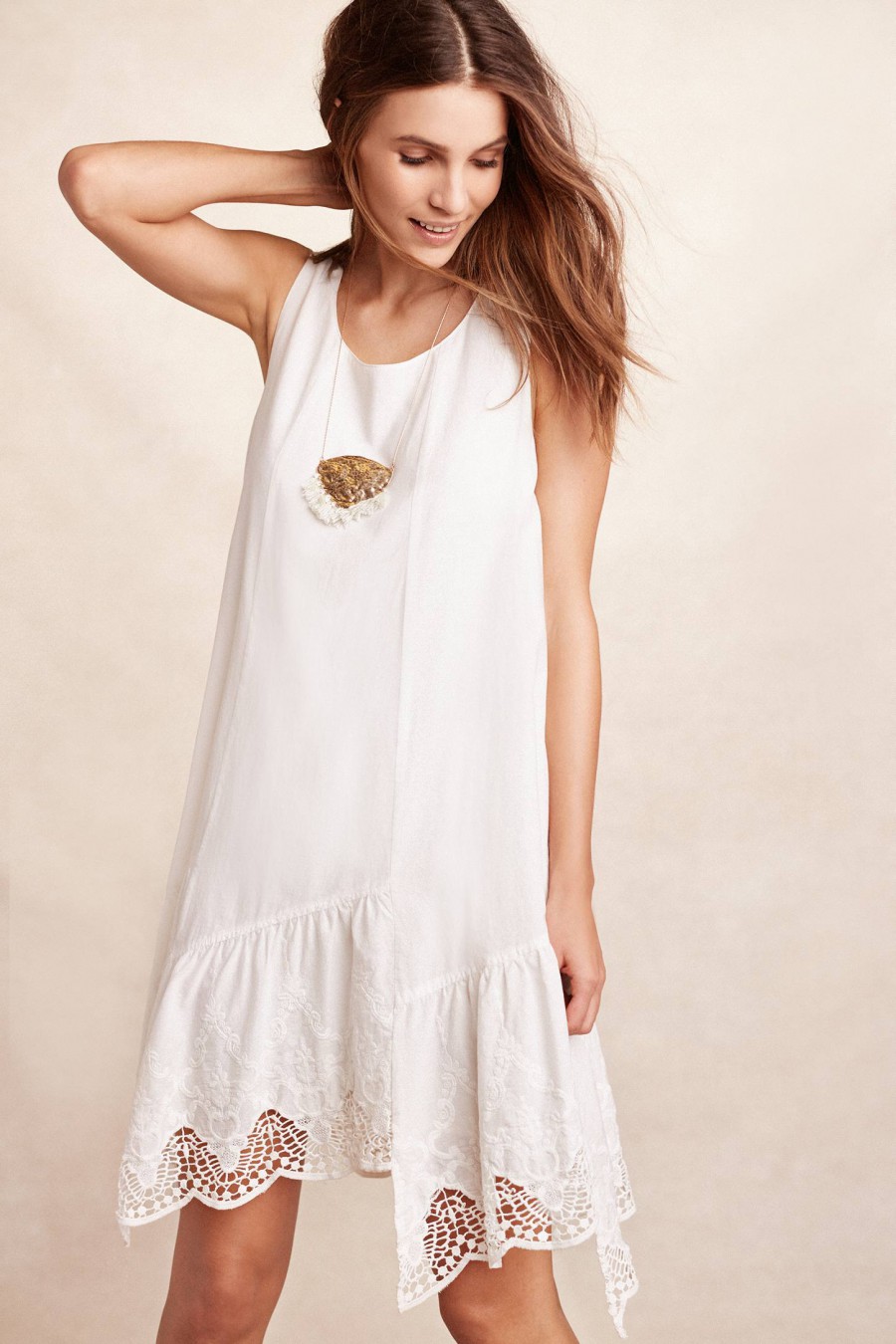 There's no need to get all dressed up for the cake tasting or flower picking. On the contrary, you'll want to be as comfortable as possible—especially if your plan is to taste as many cake flavors as possible and smell as many flowers as your nose will allow! Opt for something comfy like this Broderie Swing Dress US$158 USD for a totally relaxed and super casual fit.
Bridal Shower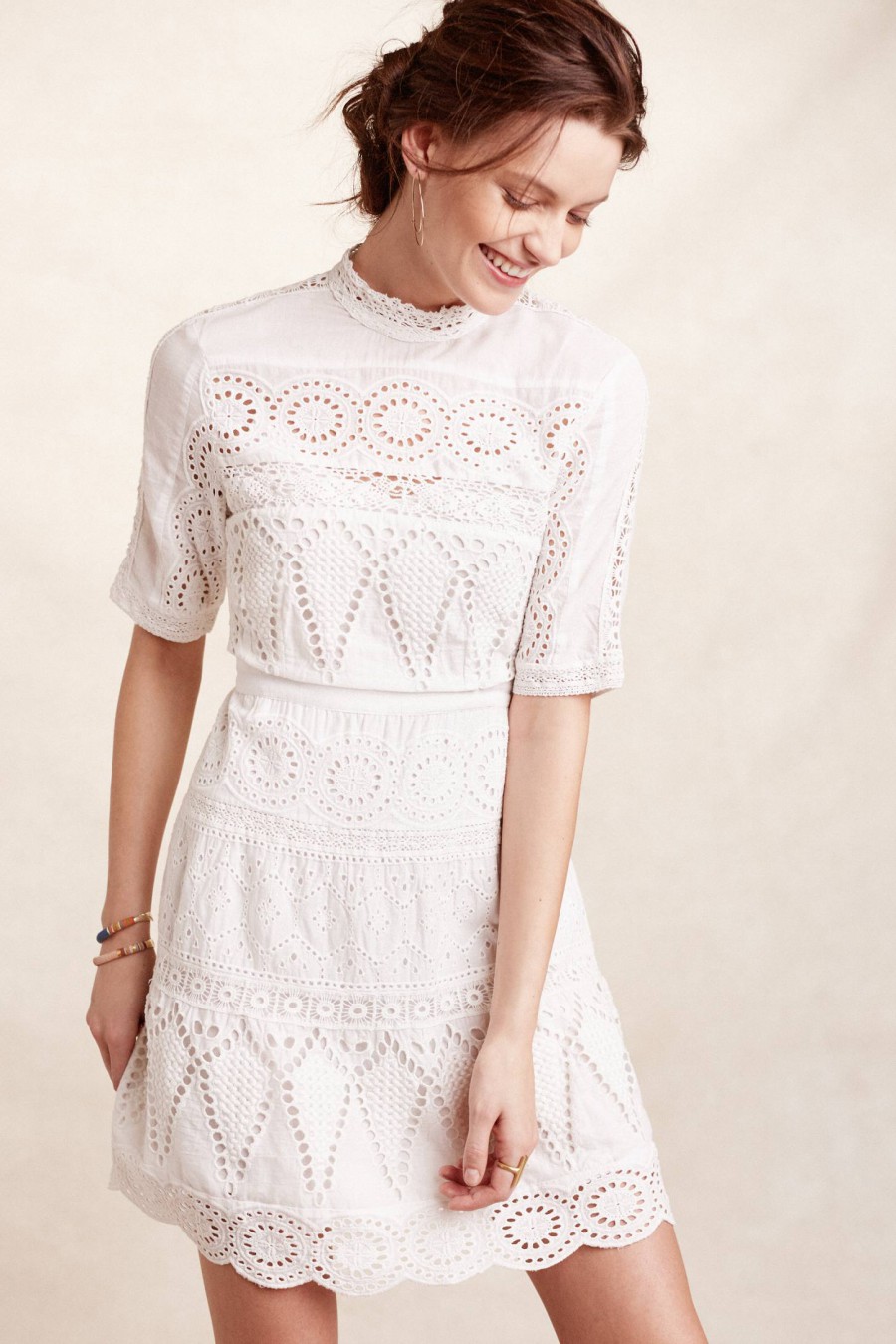 Take your look in a flirty direction for your bridal shower or luncheon with this Anthropologie Juliet Eyelet Dress US$228 USD. Not only is the lace oh-so romantic, but its fit-and-flare silhouette effortlessly balances out the see-through neckline for an elegant and ladylike look. Pair it with point-toe flats or playful lace-up oxfords and get ready for non-stop compliments all day long.
Bachelorette Party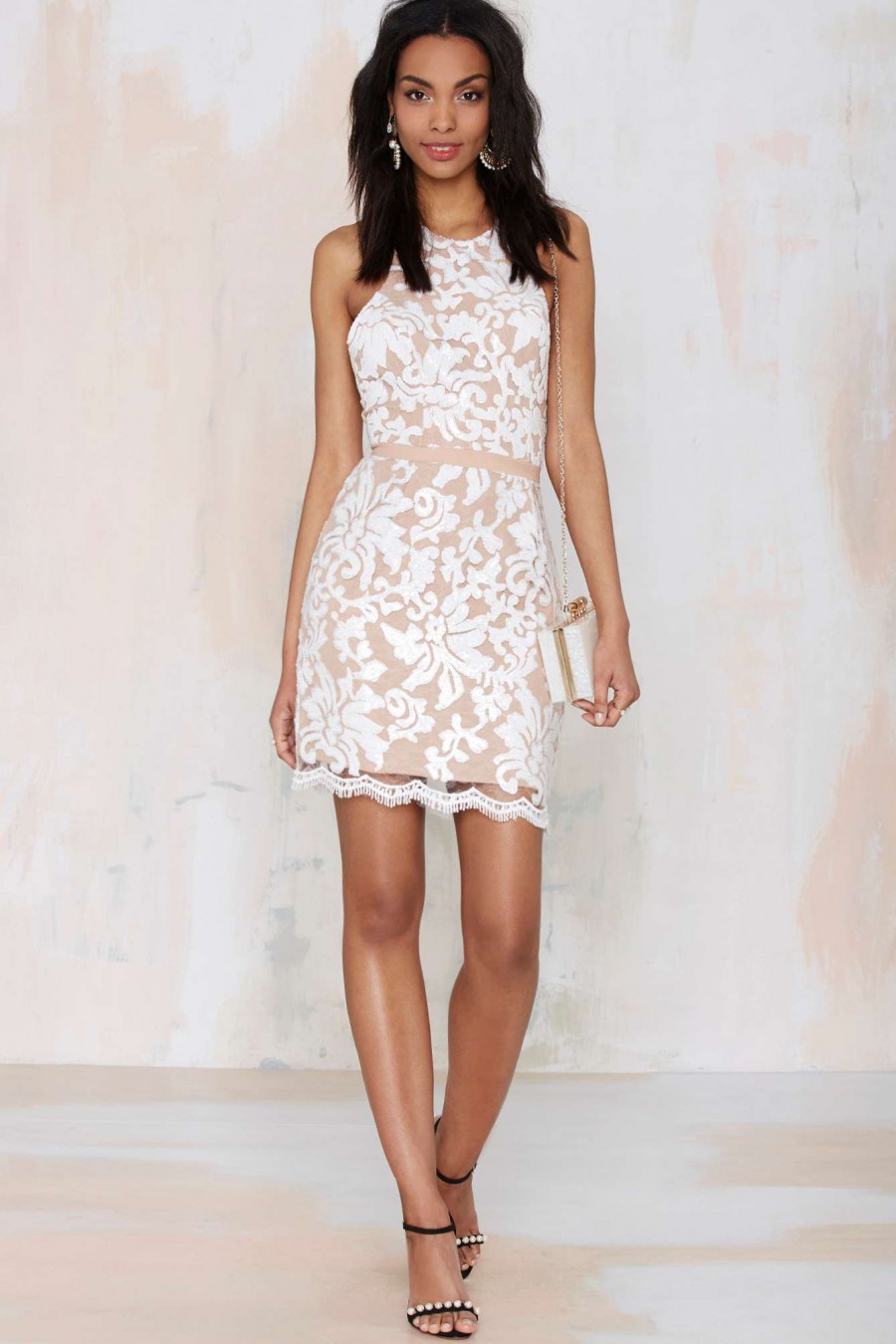 Your bachelorette party is all about having fun with your gals and you have to make sure you dress the part. Get that lacy look without compromising on the sass factor with this sequin-studded Dress the Population Scarlet Sequin Dress US$218 USD. The flirty number is practically begging to be part of your pre-wedding girls-only outing. Add a mother-of-pearl clutch and metallic heels for a complete outfit.
Rehearsal Dinner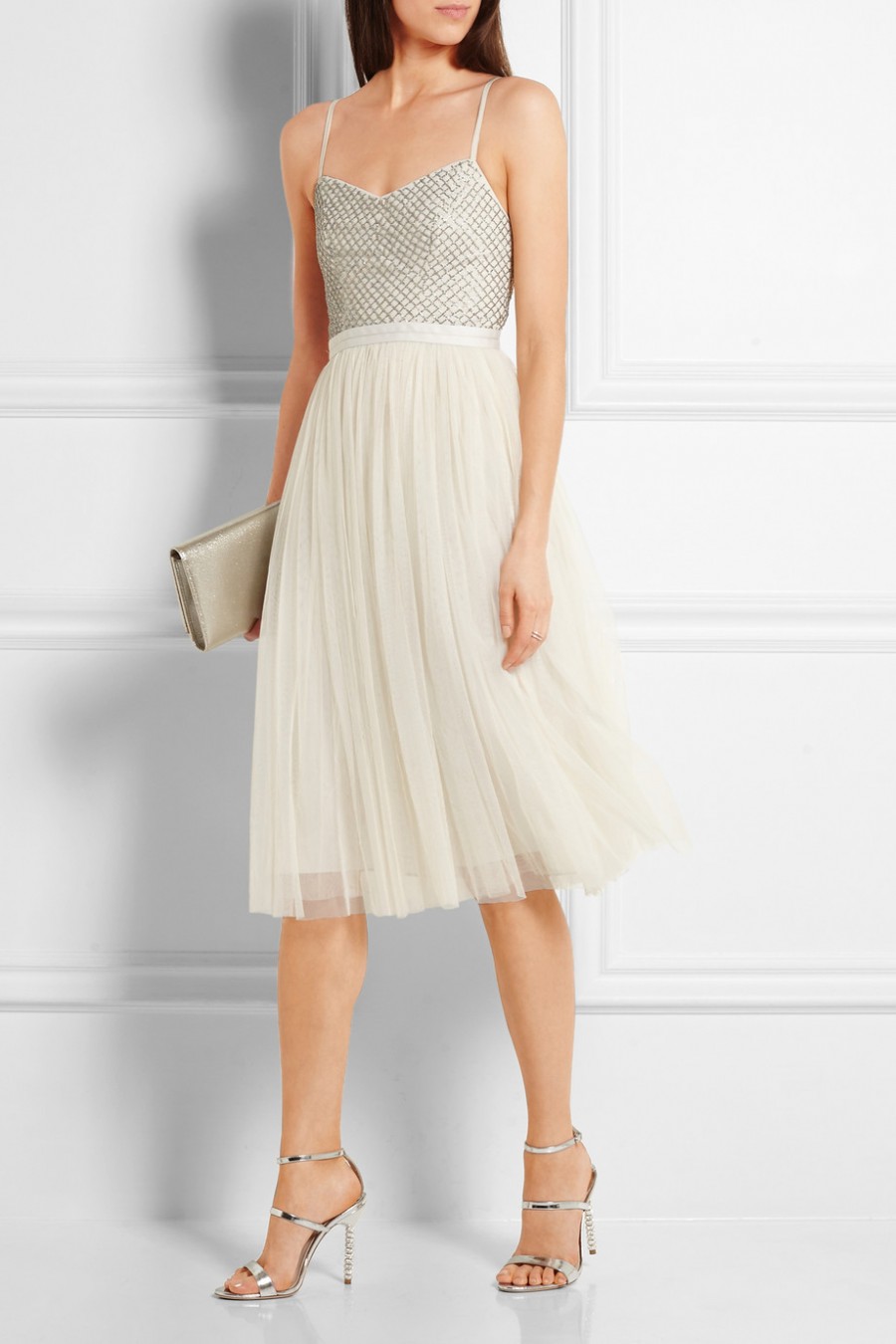 What better way to prepare for your big day than with this frothy tulle and intricate embellishments that sparkle the light? This ultra-feminine Needle & Thread Coppelia Embellished Gauze and Tulle Midi Dress US$260 USD is perfect for twirling on the dance floor, making it a perfect shoo-in for your rehearsal fun. Metallic heels and glitzy baubles required.
The Morning After Brunch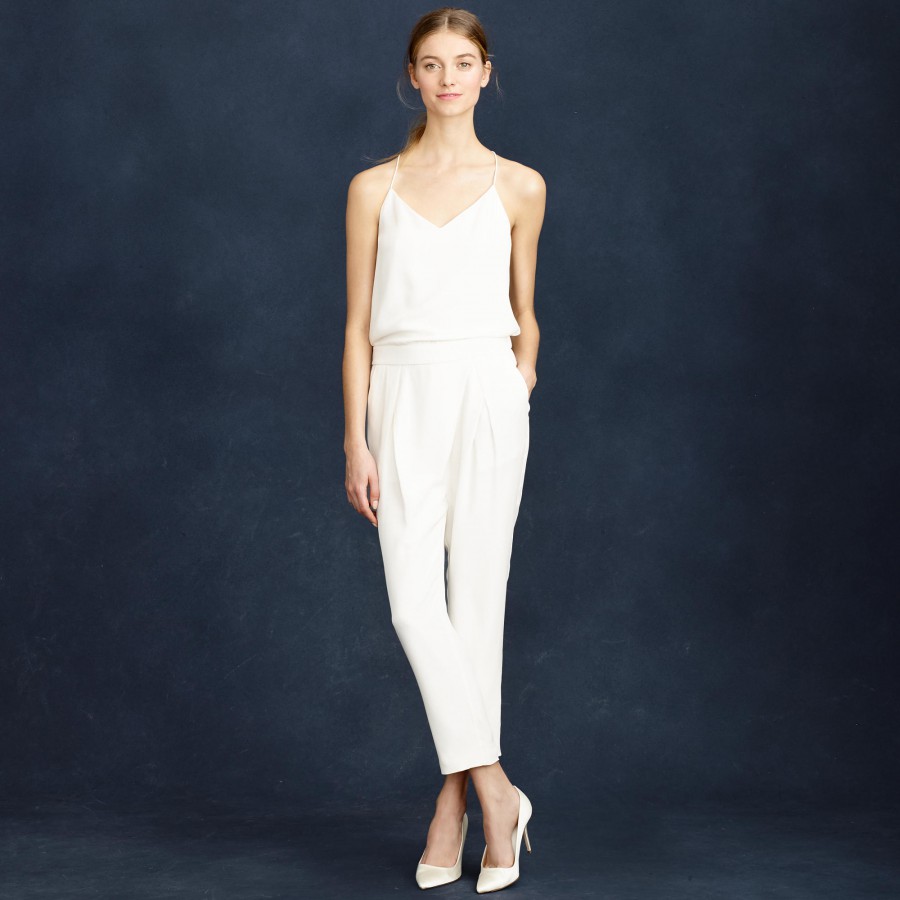 Obviously, an on-point morning-after brunch outfit is in order and this low-key J.Crew Crepe de Chine Bridal Jumpsuit US$495 USD steps in to take over where your gorgeous gown left off. Be sure to add a pair of shoes that don't even require you to bend over to put them on plus a layered necklace to add a bit of shine with minimal additional work for a one-and-done look.
Honeymoon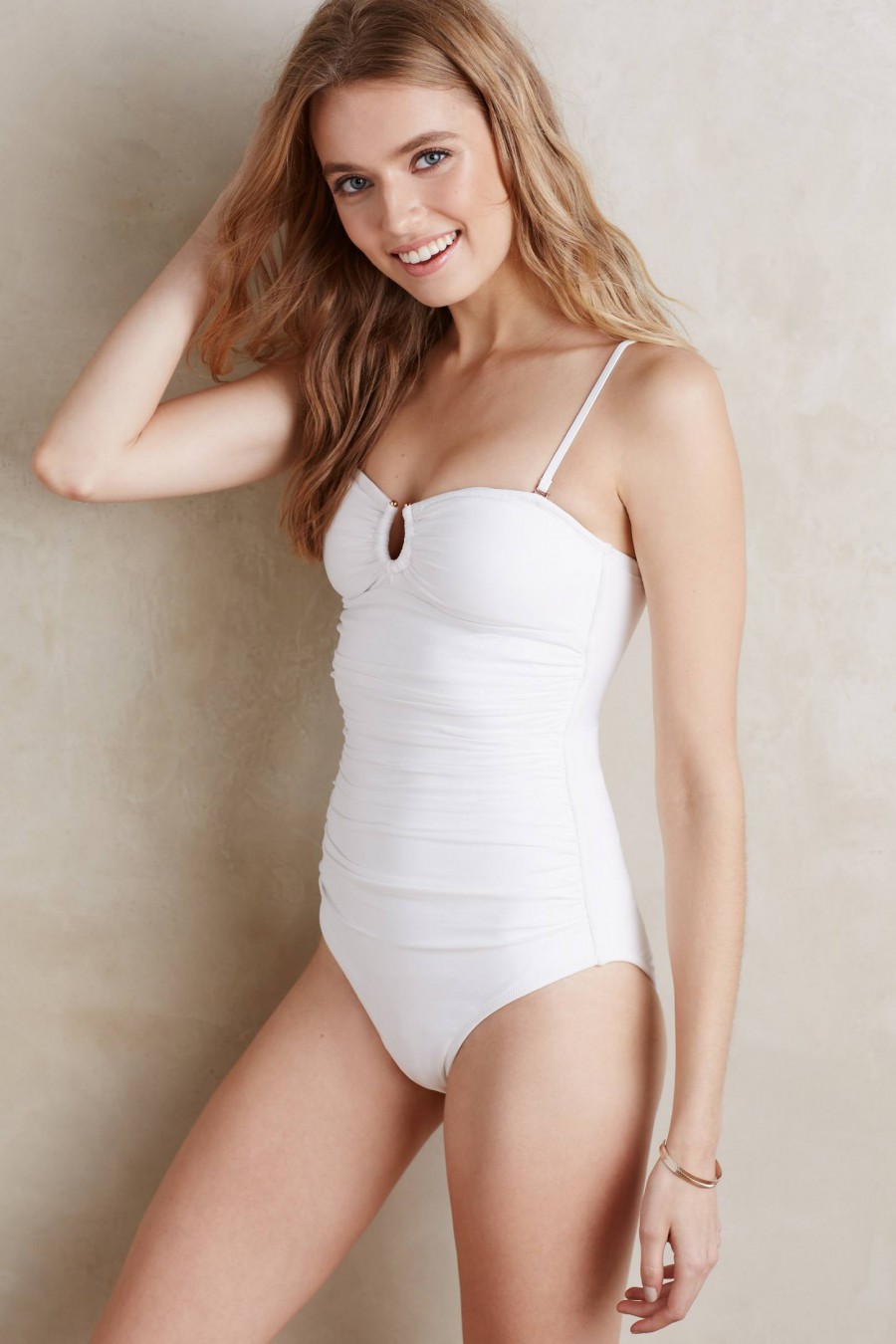 While there's certainly no rule that you must purchase brand new clothing for your honeymoon, you'll want to bring something special to help make the trip even more memorable. If you're headed somewhere warm, treat yourself to a cute new swim suit like this Ruched Seaside Maillot US$118 USD that will make you feel like a total babe while you relax on the beach.

Do you have your outfits picked out for all of your bridal events? Let us know in the comments below!

By Melissa A. Paniagua