Nothing says spring like a wispy, whimsical ethereal wedding gown.
Get ready to feel like a effortless goddess in these looks. We have gathered our favorite spring-ready ethereal wedding gowns that are whimsical, airy, and absolutely gorgeous!
01.

Ethereal Fairytale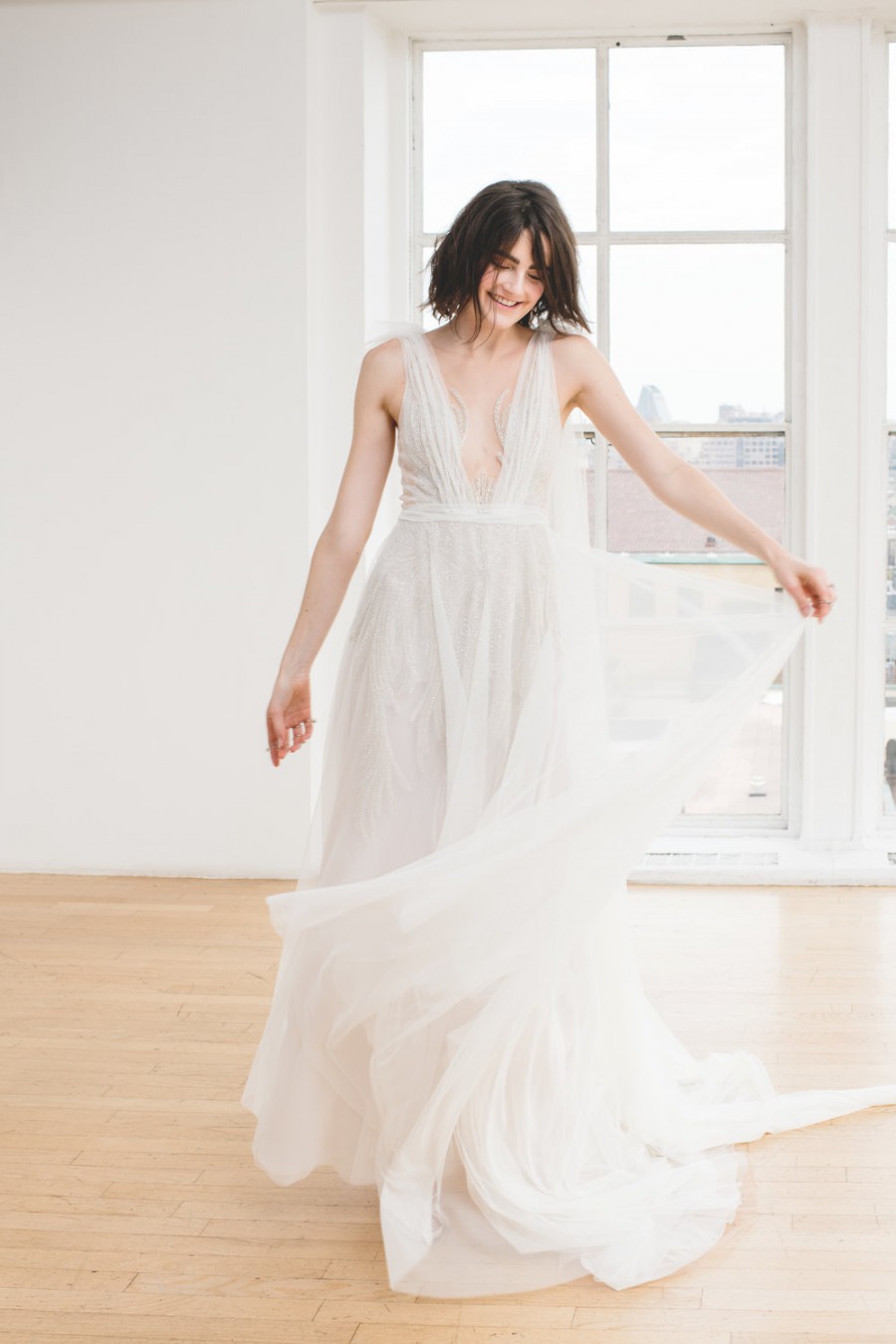 A goddess worthy spring style fit for a spring fairytale wedding day. This look is soft, sexy, and ultra feminine.
02.

Blush Ombre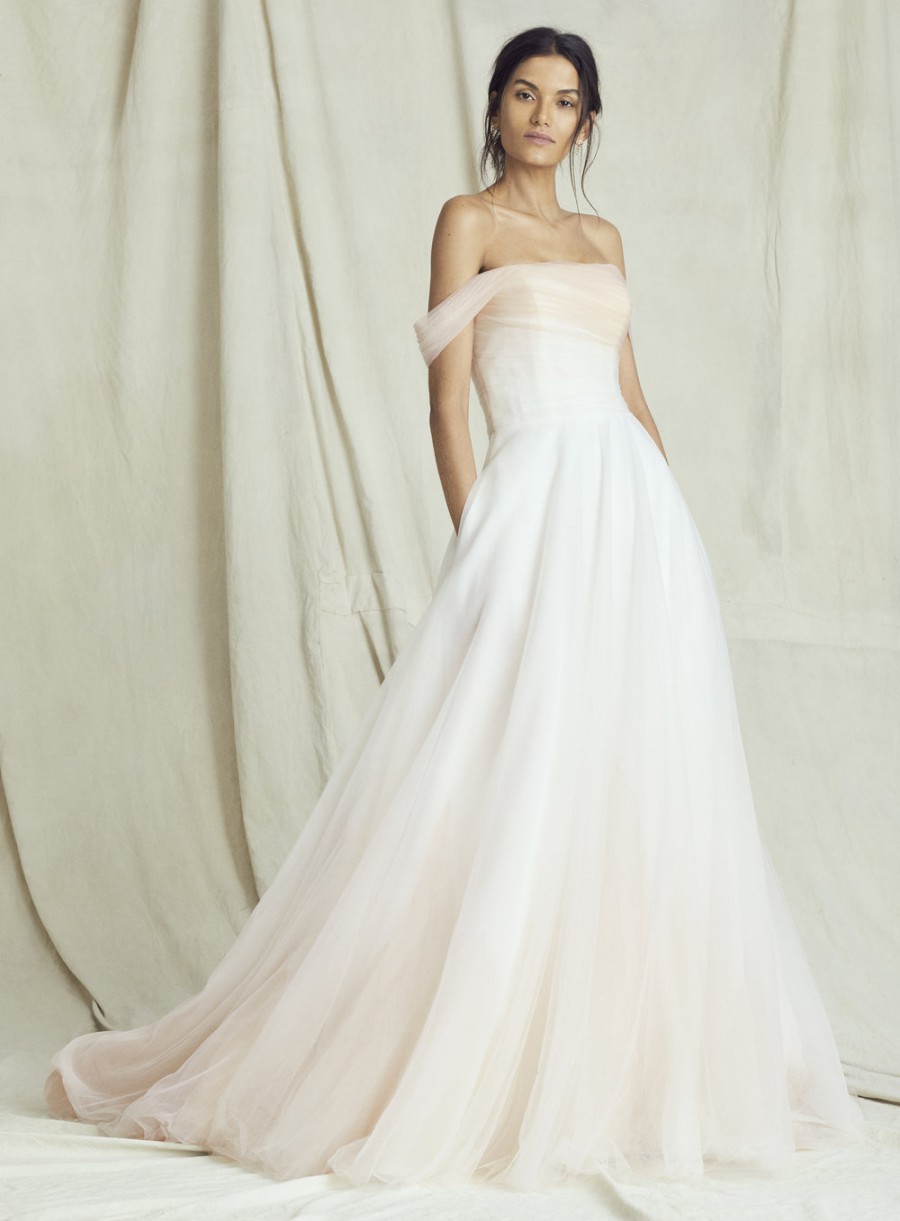 Nothing quiet says ready for spring like a blush ombre ball gown!
03.

Feminine Florals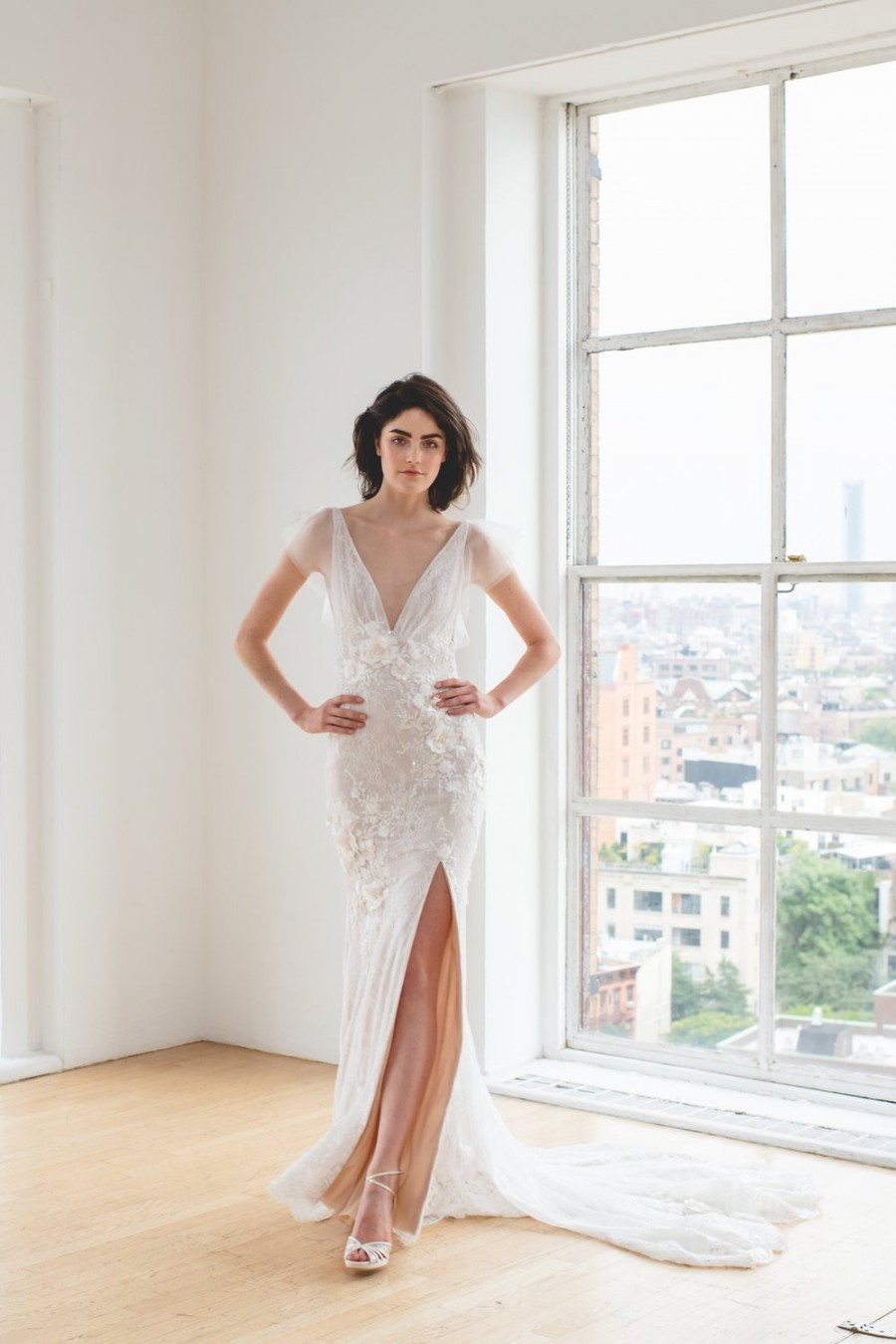 A sweet, feminine wedding style with beautiful sheer sleeve accents and delicate floral embroidery. This sassy look is perfect for your dreamy spring wedding day.
04.

Feminine Whimsy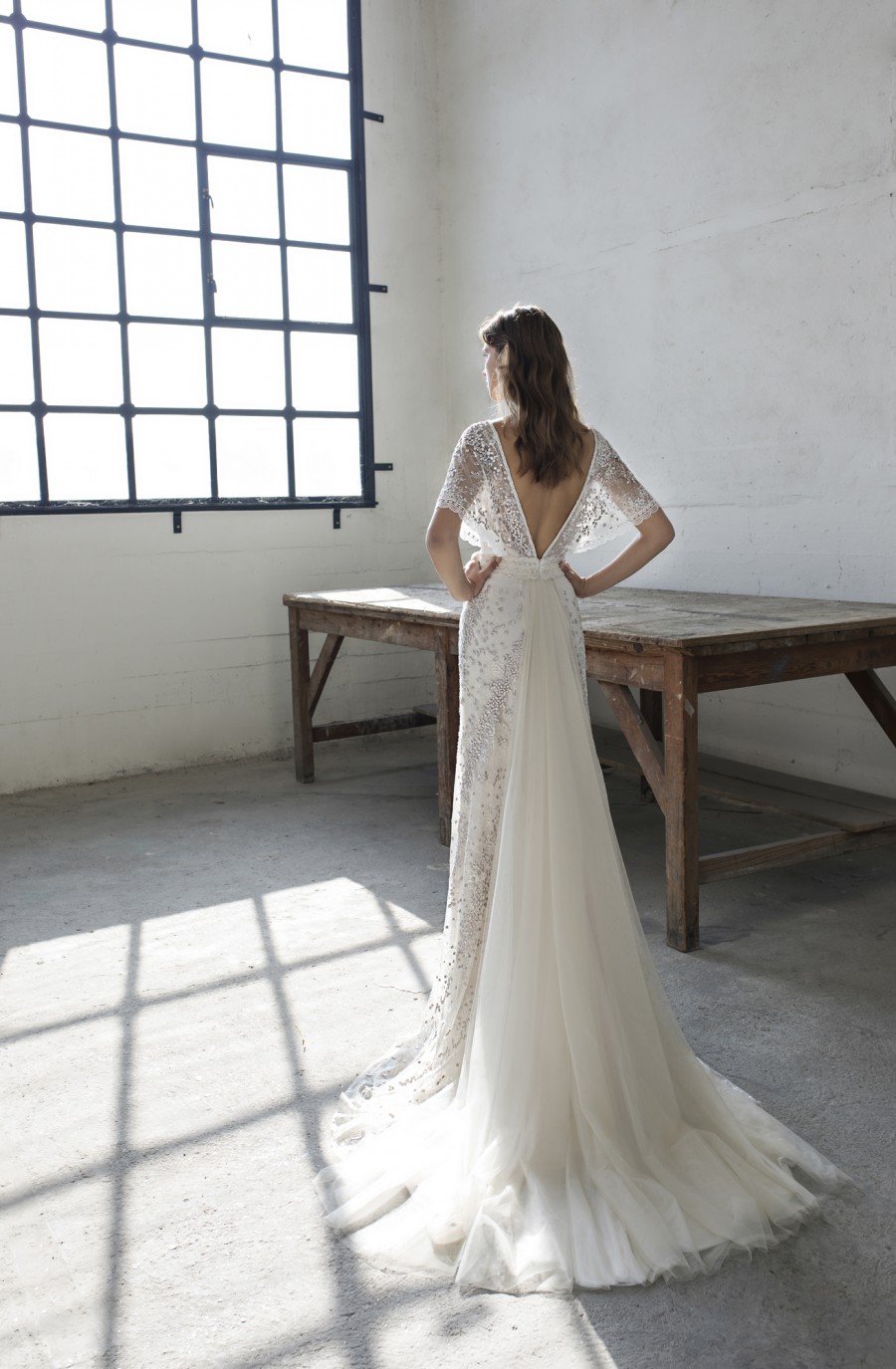 Modeca brings us a spring worthy ethereal wedding style that is flattering and feminine. This gown is absolutely stunning from its butterfly sleeves, all over embroidery, deep V back, and soft tulle train. What is there not to love about this look?
05.

Light and Feminine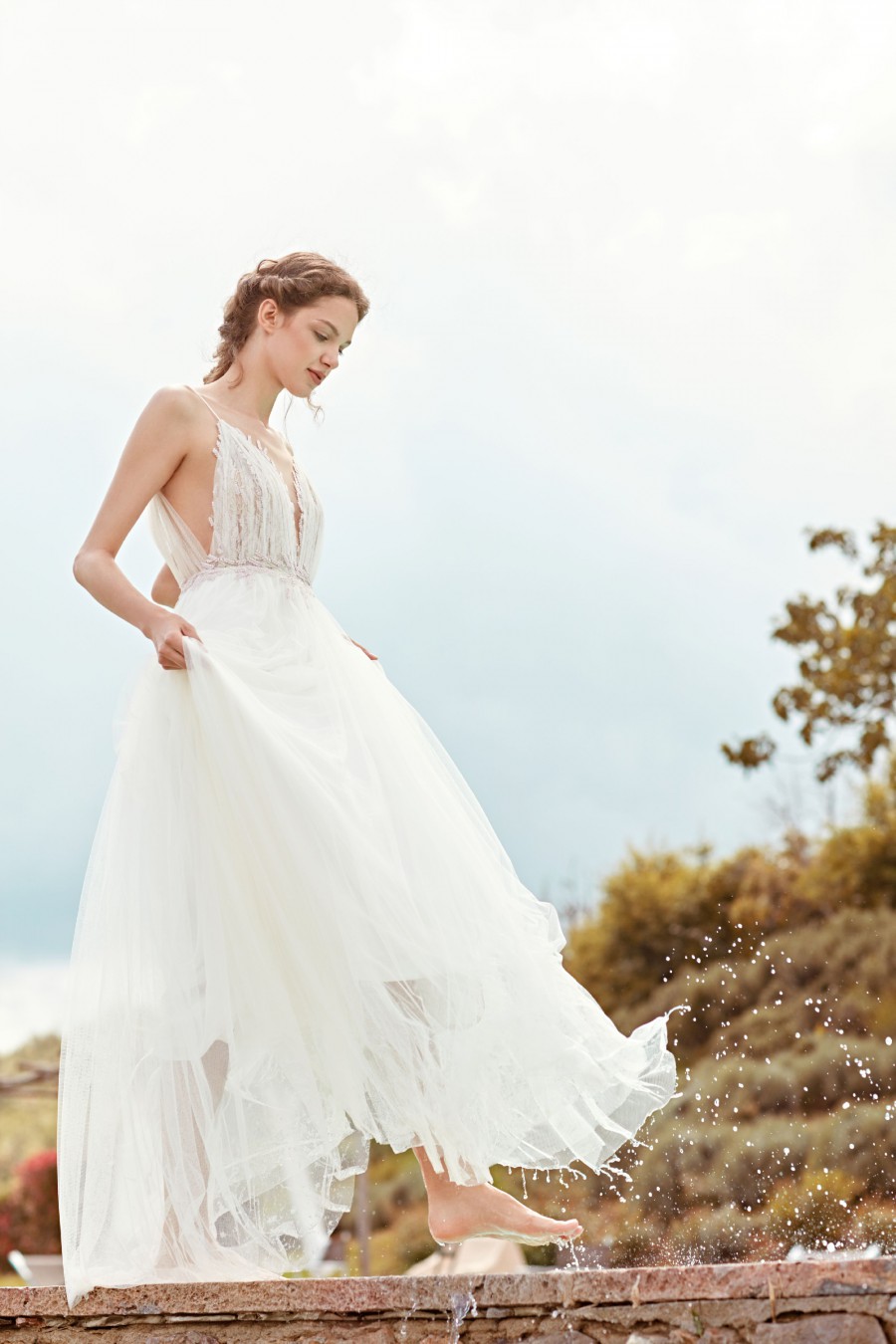 A light and feminine spring ethereal wedding style that is breathtaking and effortless. We love the light openness of the bodice, and the soft delicate layers of the lightly layered skirt.
06.

Effortless Polka Dot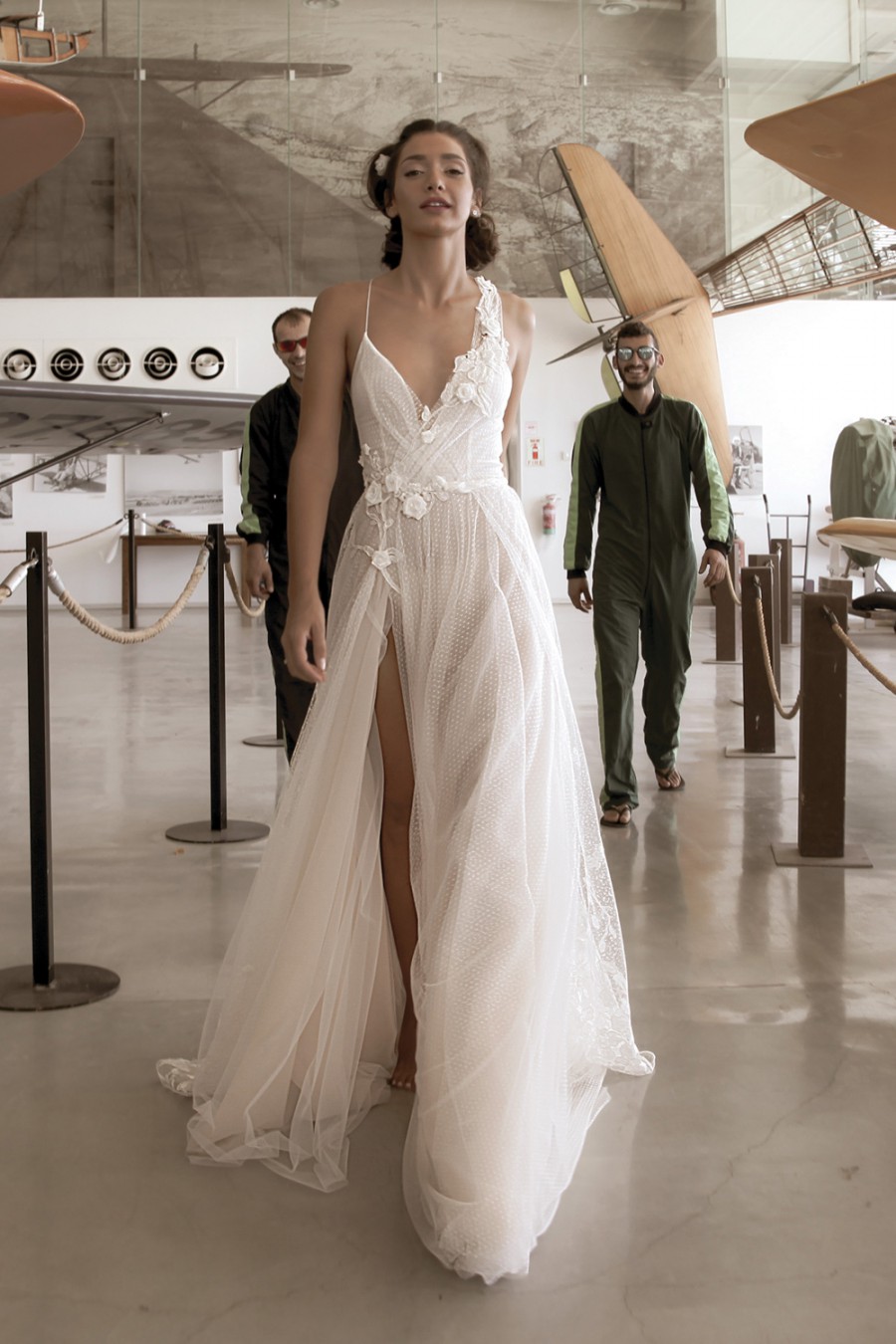 An airy polka dot tulle gown with floral accents is just want you need for your romantic spring wedding day. Soft, feminine, and delicately beautiful.
07.

Sheer Florals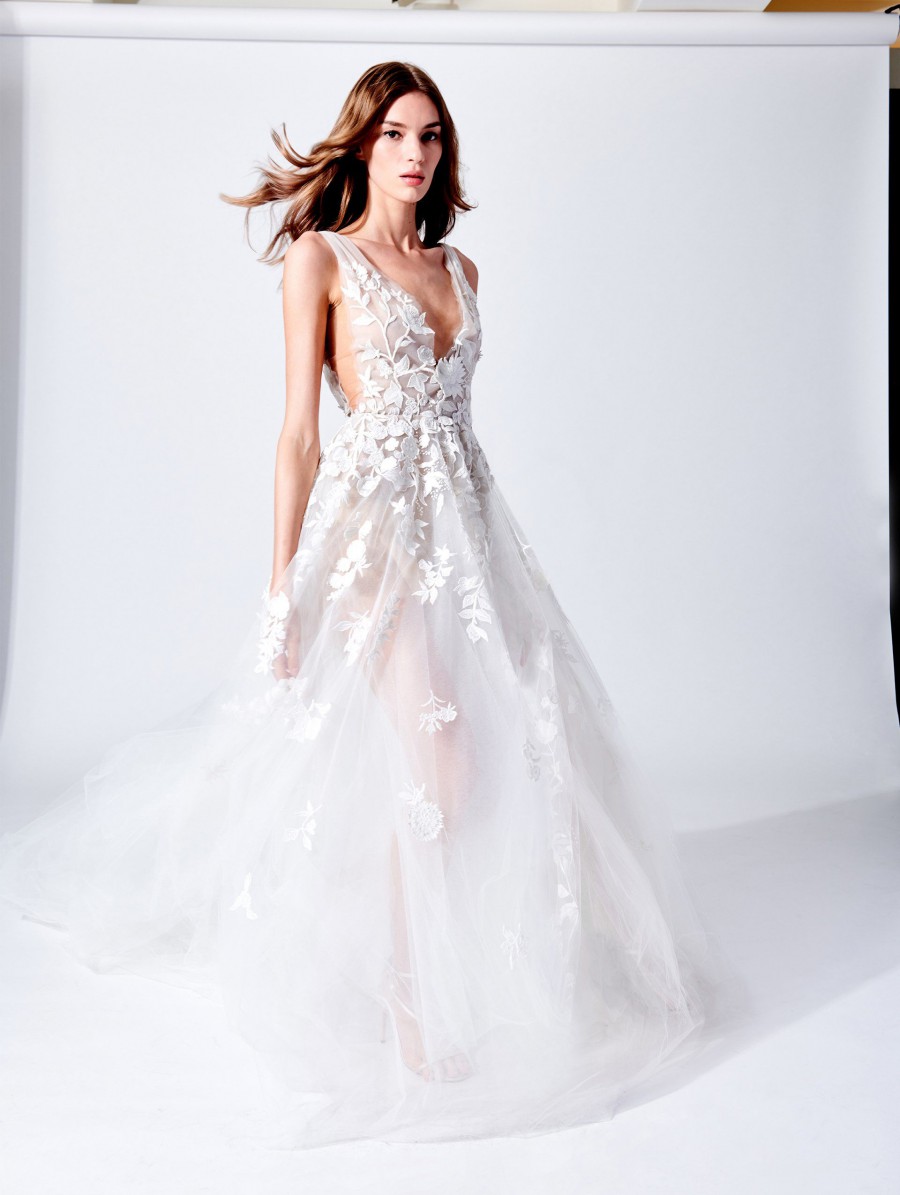 A gorgeous semi-sheer tulle gown from Oscar de la Renta that is delicate and feminine - yet contemporary and edgy.
08.

Clean and Simple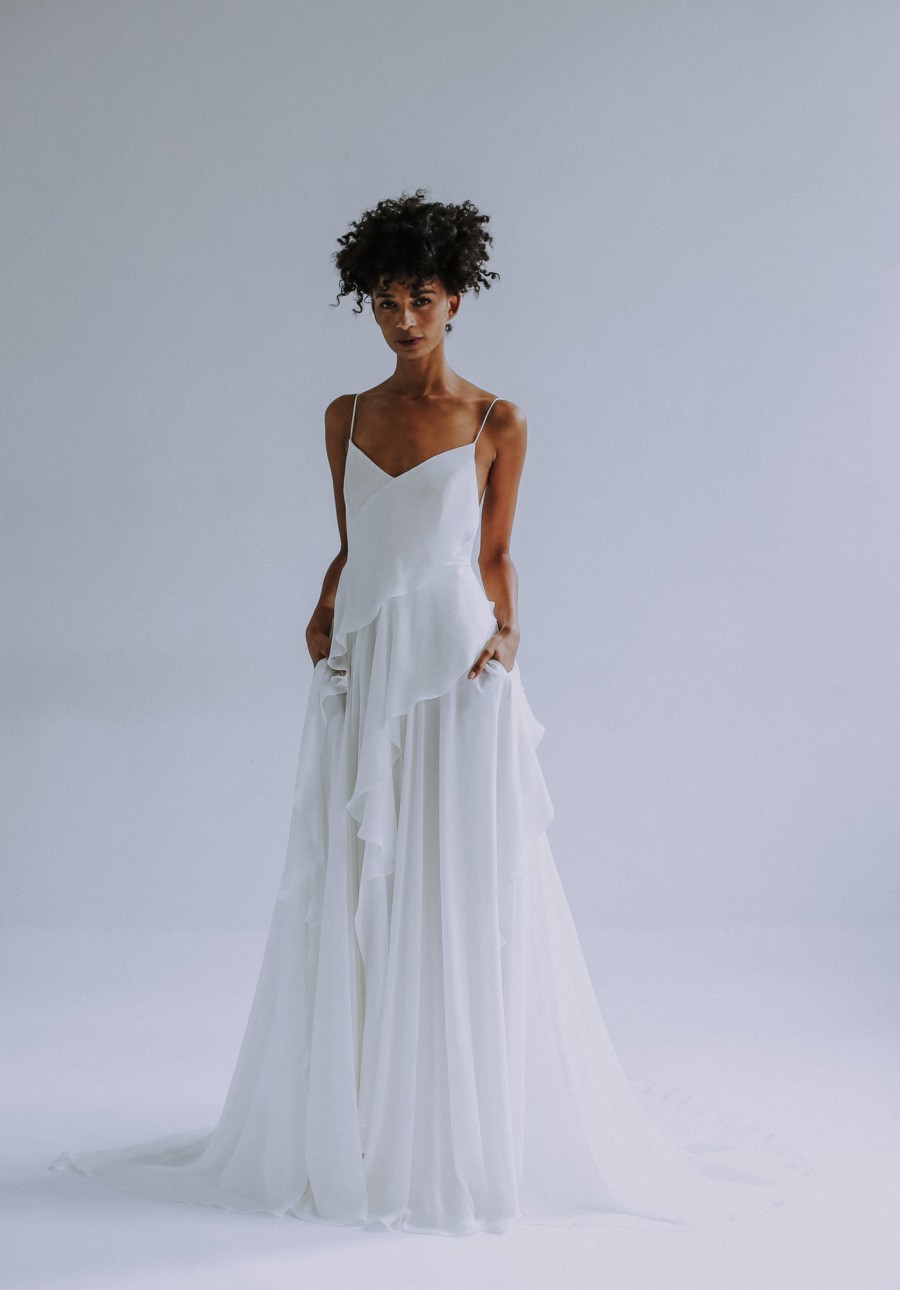 A clean and simple wedding gown with just a touch of the spring worthy ethereal design that we love so much. Light, wispy, and so feminine!
09.

Tulle Traditional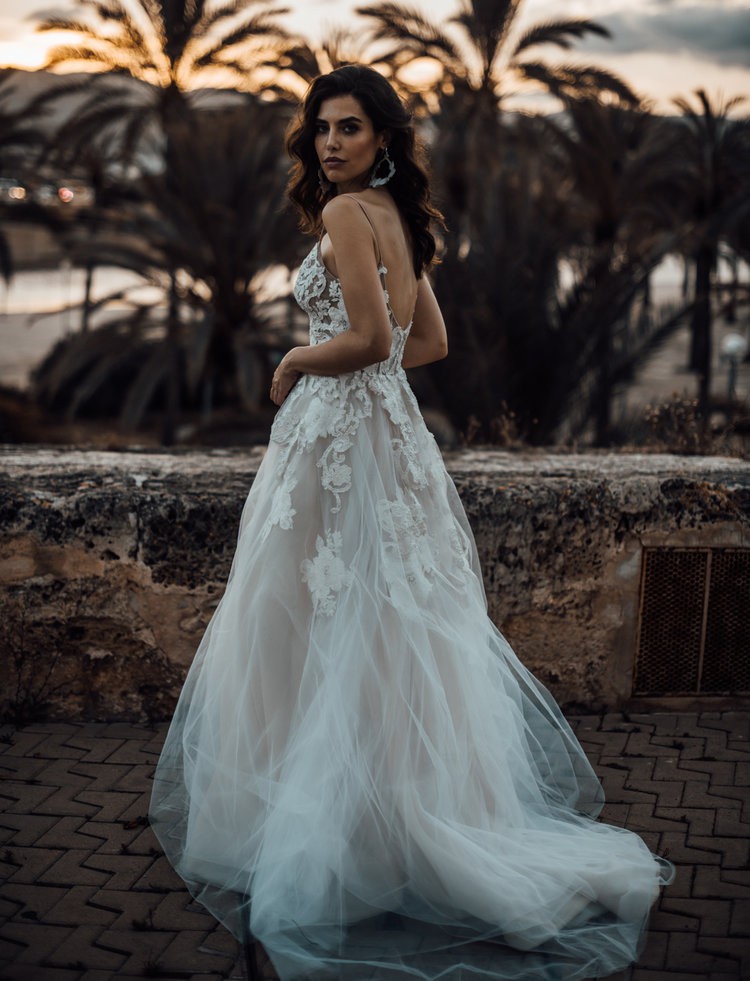 Nothing quite says spring is in the air like a floral accented tulle wedding gown. This soft ethereal classic will have you looking and feeling stunning.
10.

Boho Glam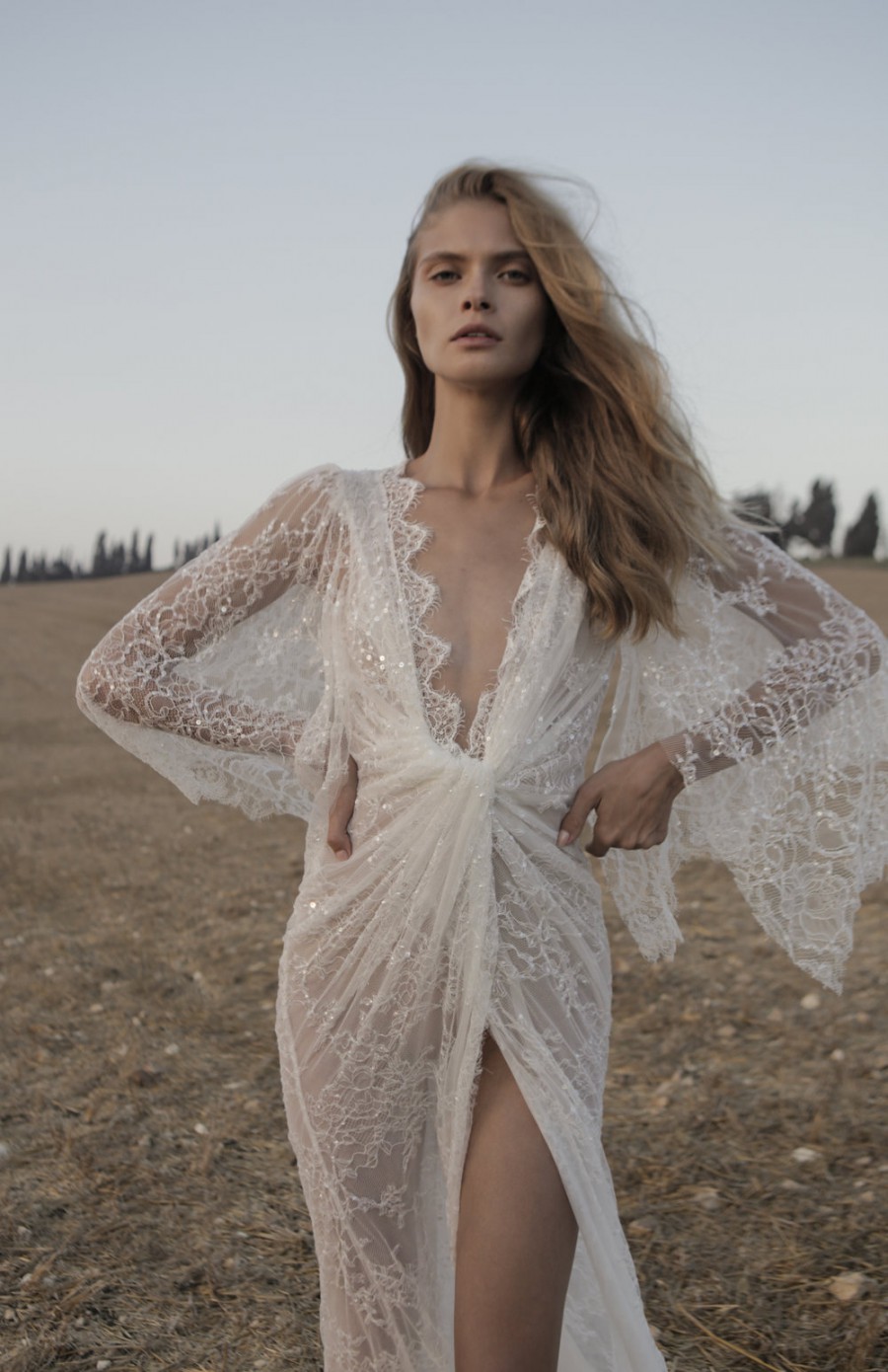 Who said bohemian styles can't be glittery too? A glitz and glam boho style perfect for your dreamy ethereal spring wedding day.
11.

Floating Florals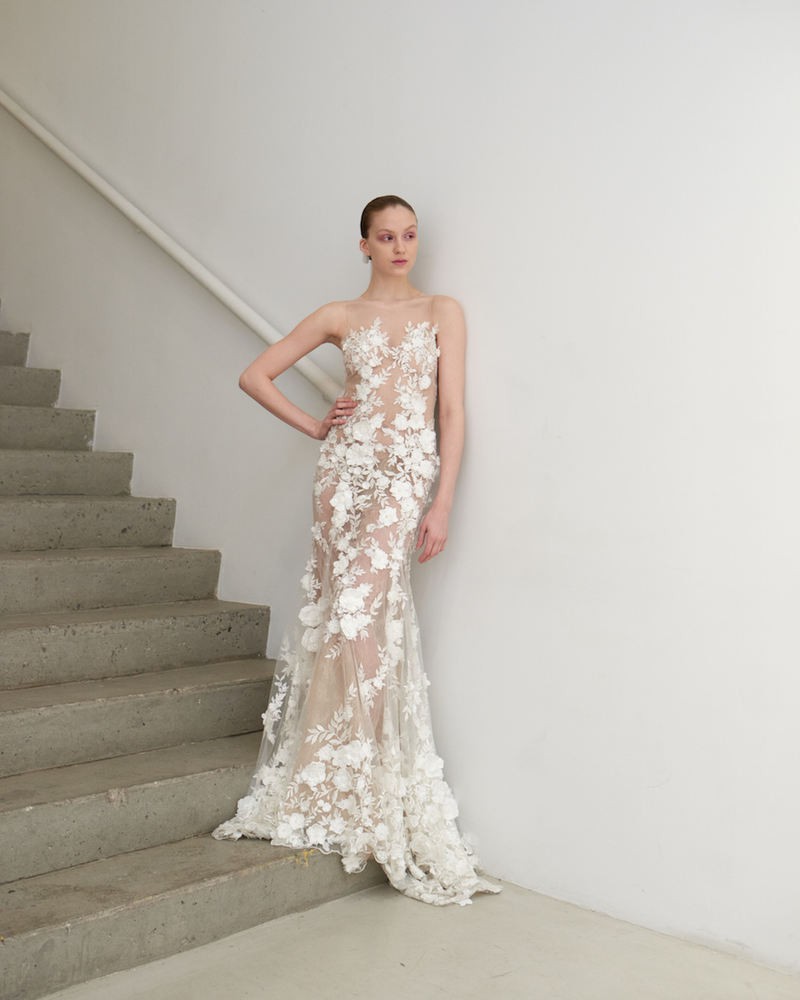 A semi-sheer tulle gown covered in dimensional florals. The semi-sheer design of this gown gives off the look that these florals are floating against the brides body. A stunning, ethereal spring bridal style.
12.

Double Slit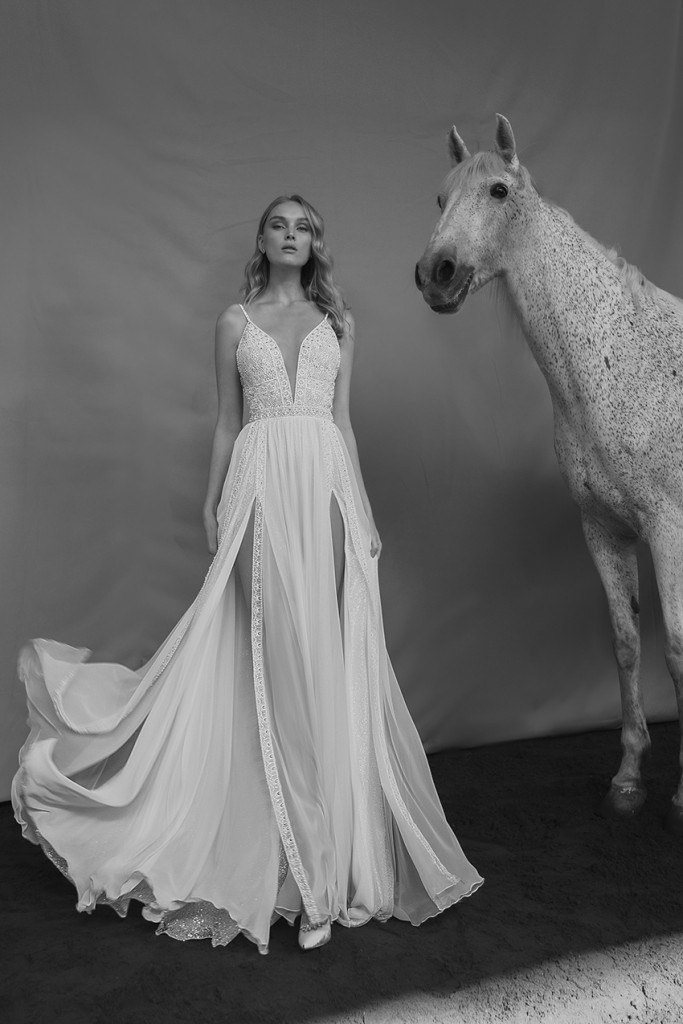 An airy double slit chiffon wedding gown that is perfect for the warmer spring and summer months. This stunning gown has an ethereal feel to it and is also feminine and elegant.
13.

Soft & Feminine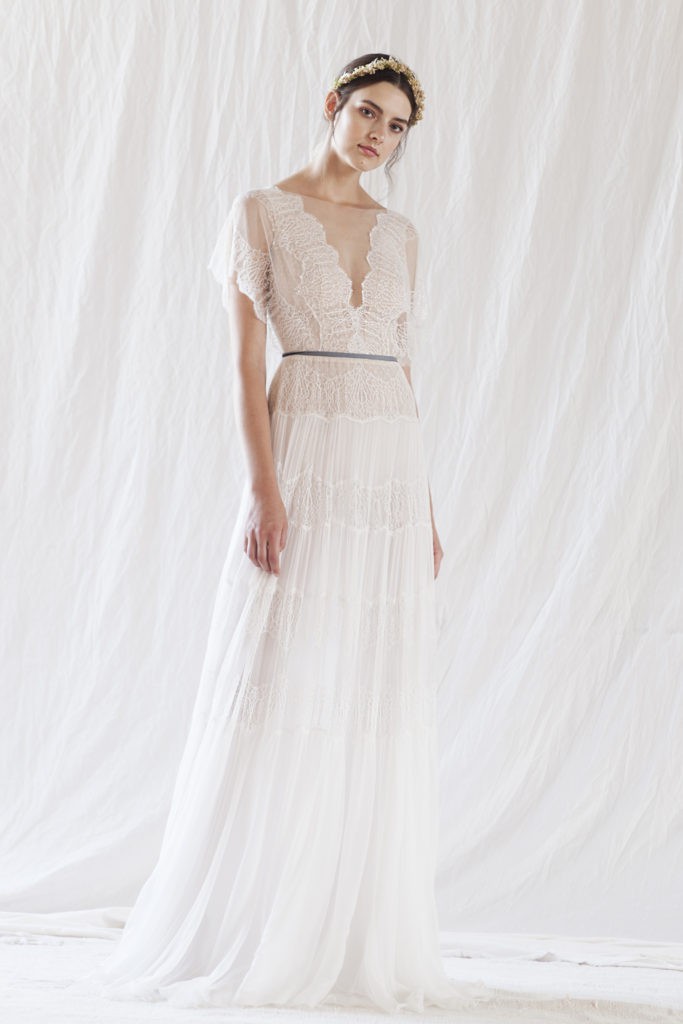 The most beautiful feminine wedding gown! This soft, ethereal spring ready gown is both simple and intricately detailed in the most effortless way.
14.

Whimsical Florals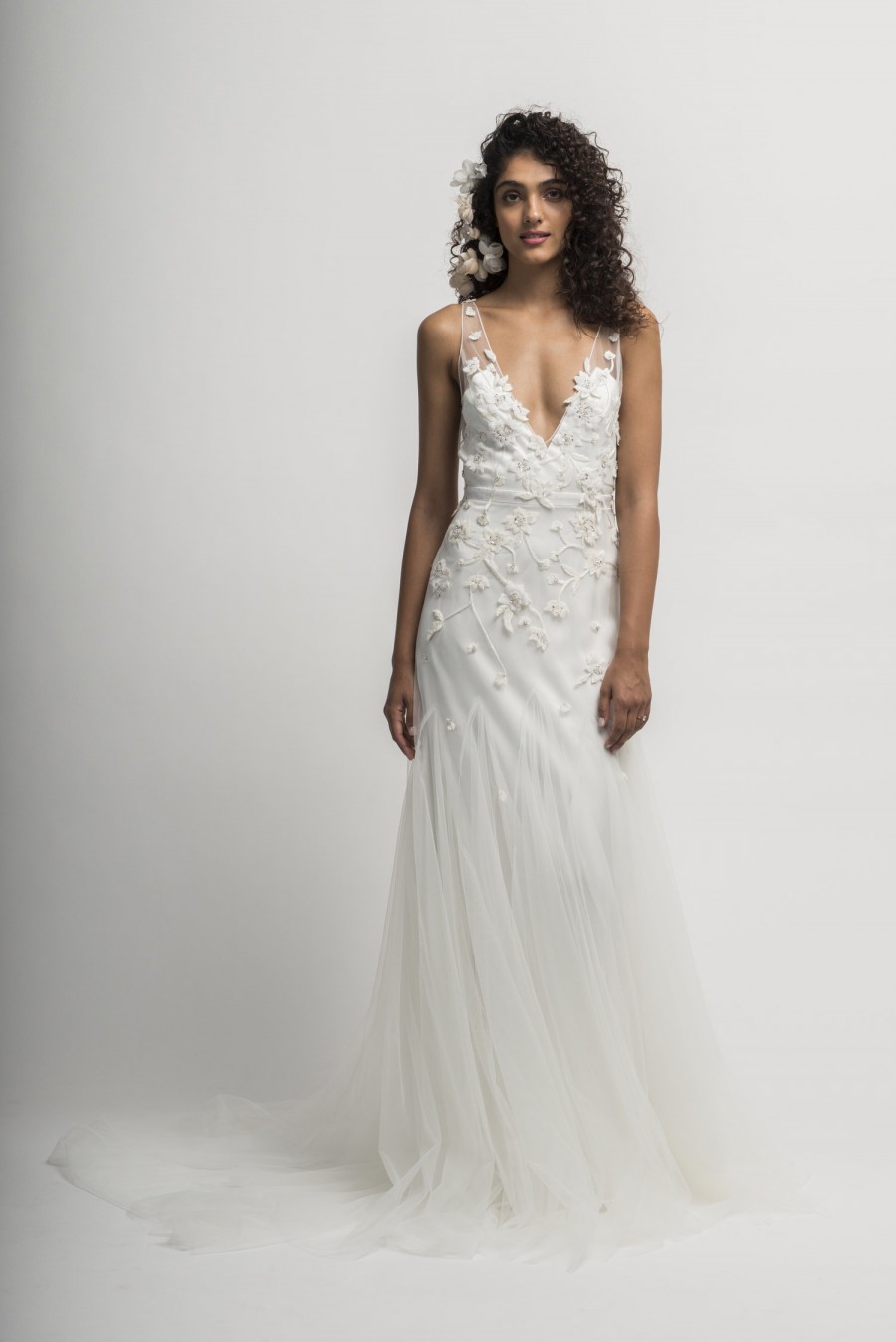 The most beautiful ethereal hand embroider floral tulle wedding gown of our dreams! This spring ready whimsical wedding gown will have you feeling effortlessly beautiful on your big day!
15.

Carefree Florals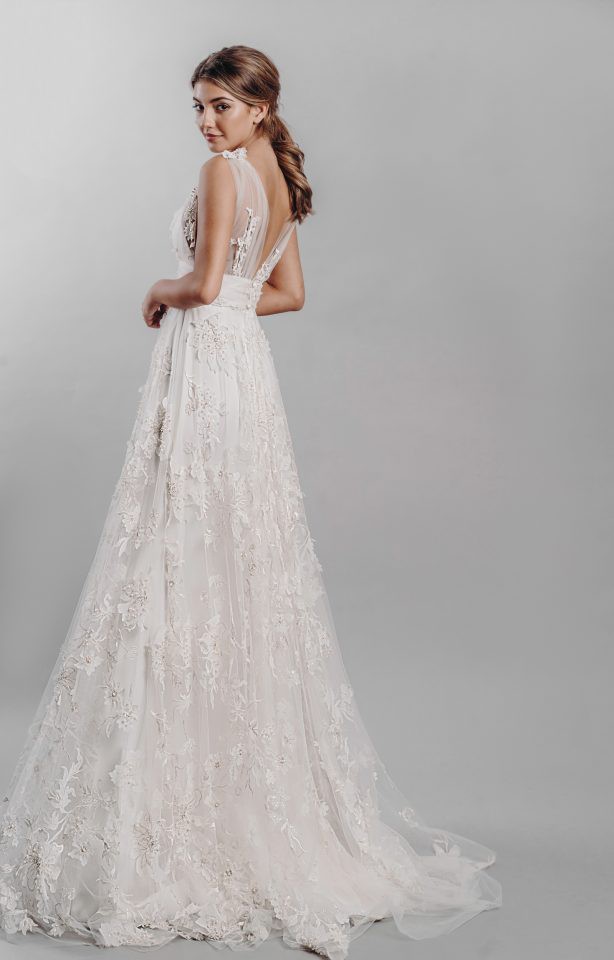 A carefree ethereal floral accented wedding style that is feminine and beautiful. Perfect for a spring garden wedding day.
16.

Airy Polka Dots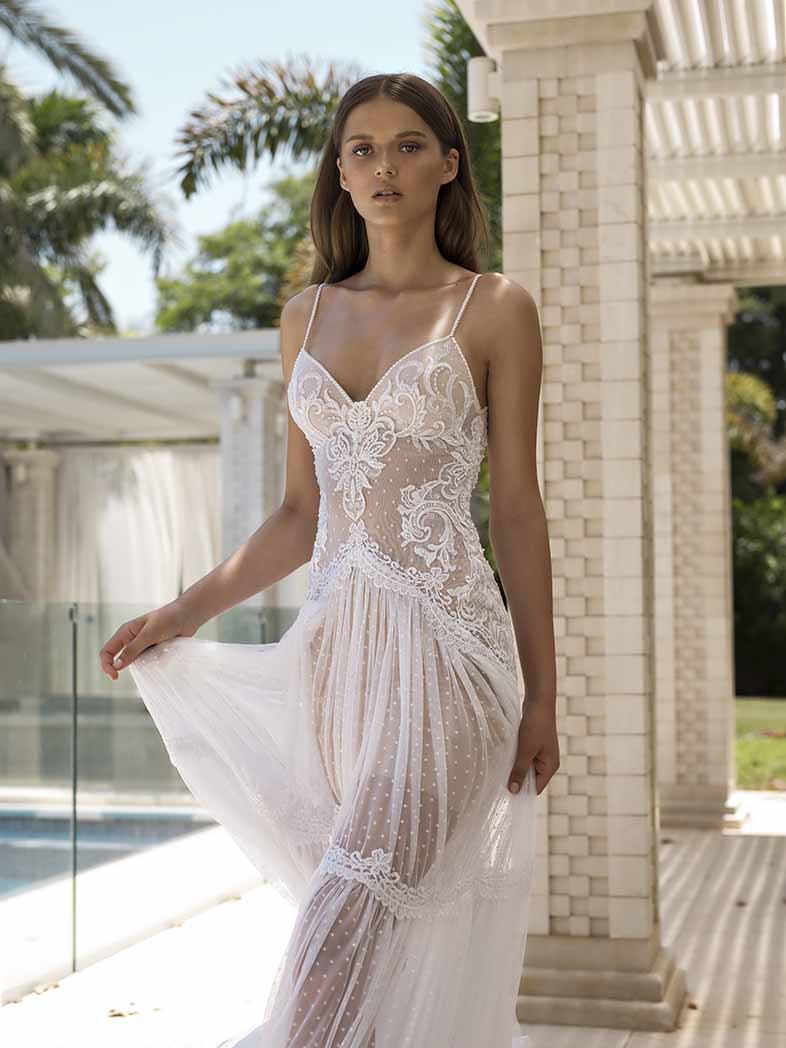 A soft, effortless, airy wedding style that features a beautiful combination between polka dotted tulle and lace appliqué. The ethereal style is beautifully feminine and perfect for a sunny spring wedding day.
17.

Wispy Column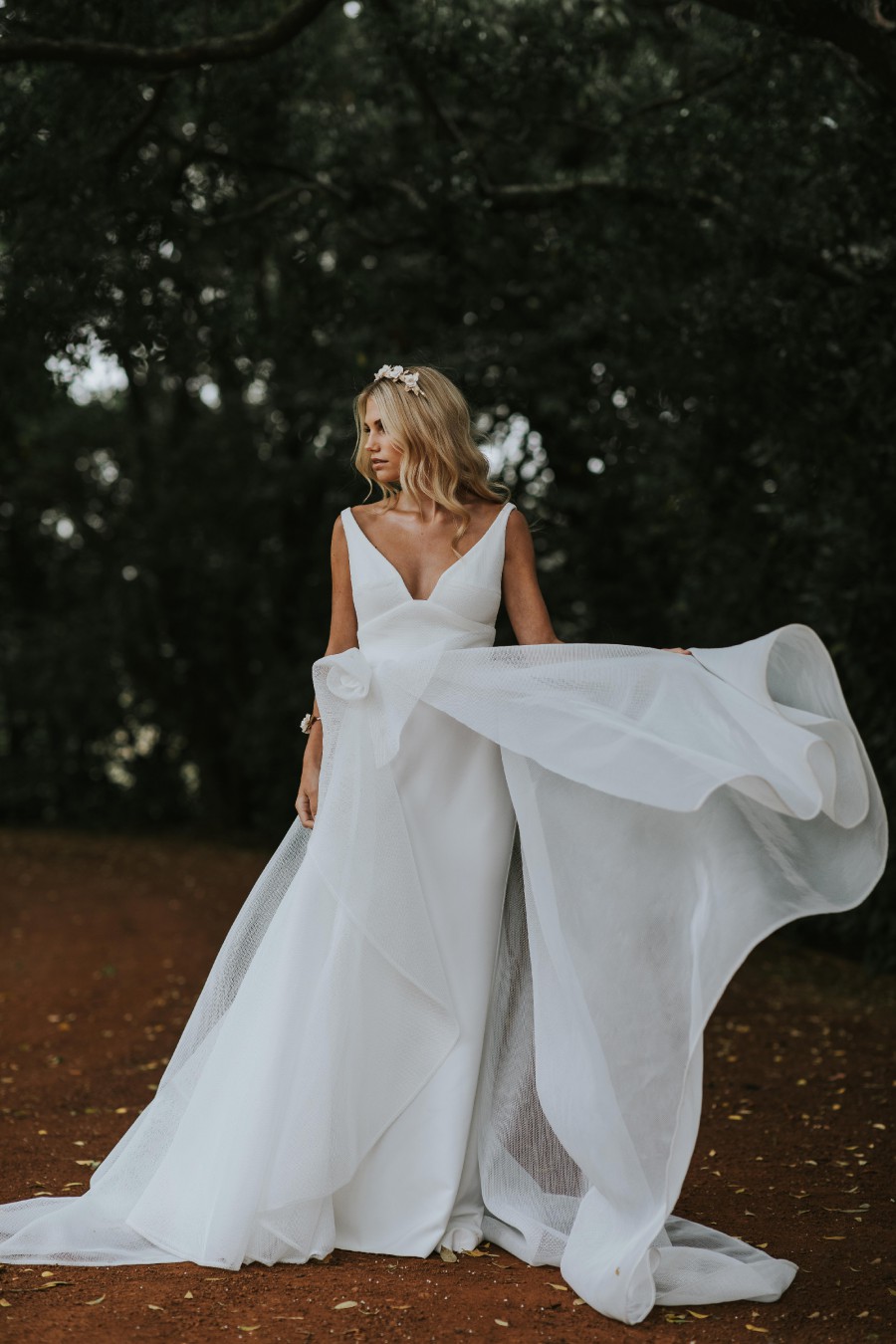 This clean and simple column gown has a "light as air" feeling to it. A soft, wispy overskirt adds some ethereal drama to this sophisticated spring ready style.
18.

Garden Goddess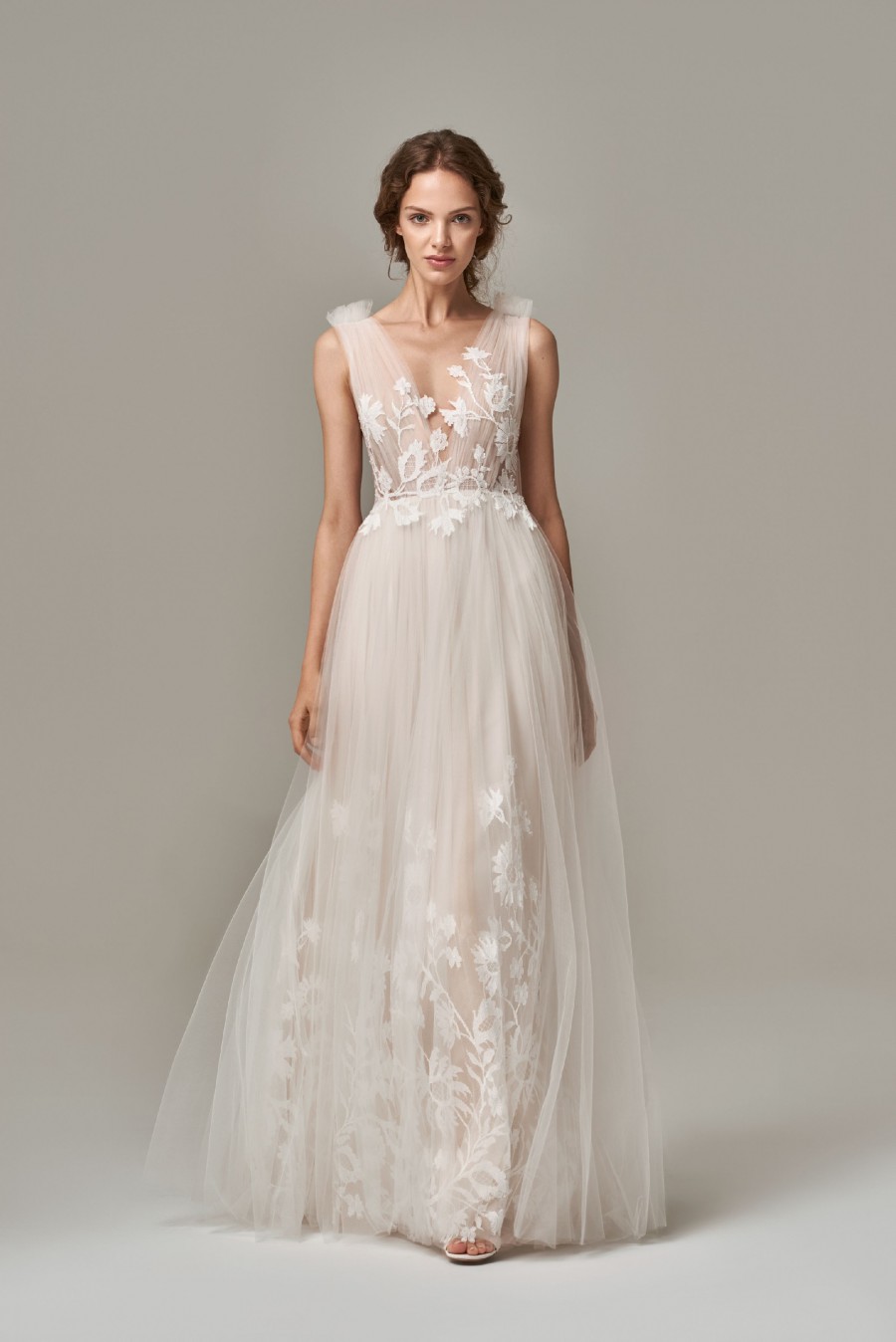 A gorgeous ethereal tulle gown fit for a spring garden wedding day. This gown will have you feeling like an absolute goddess on your big day!
19.

Soft Sophistication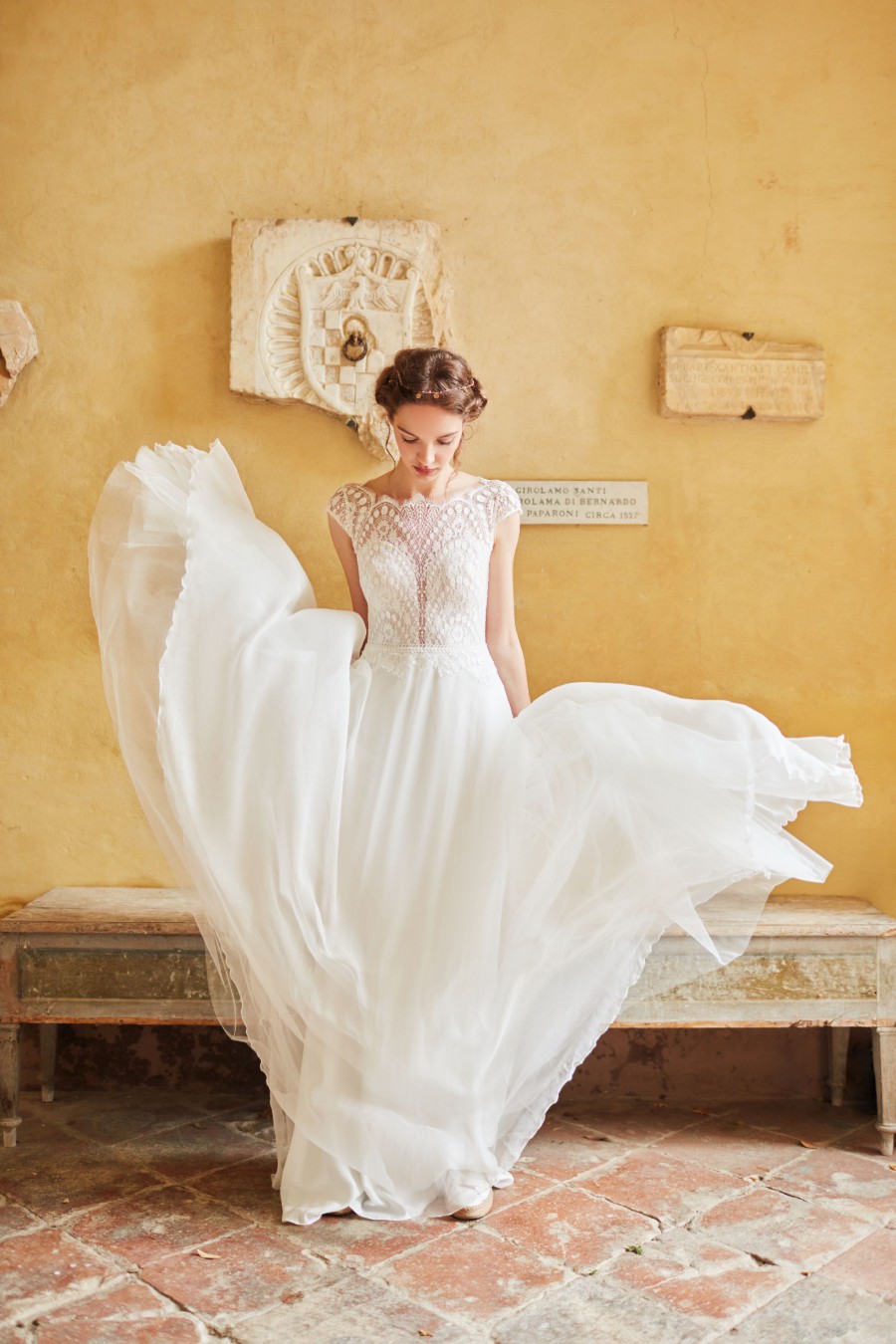 Soft layers create a sophisticated ethereal spring style. This style is light as air, and beautifully feminine.
20.

Breezy Ruffles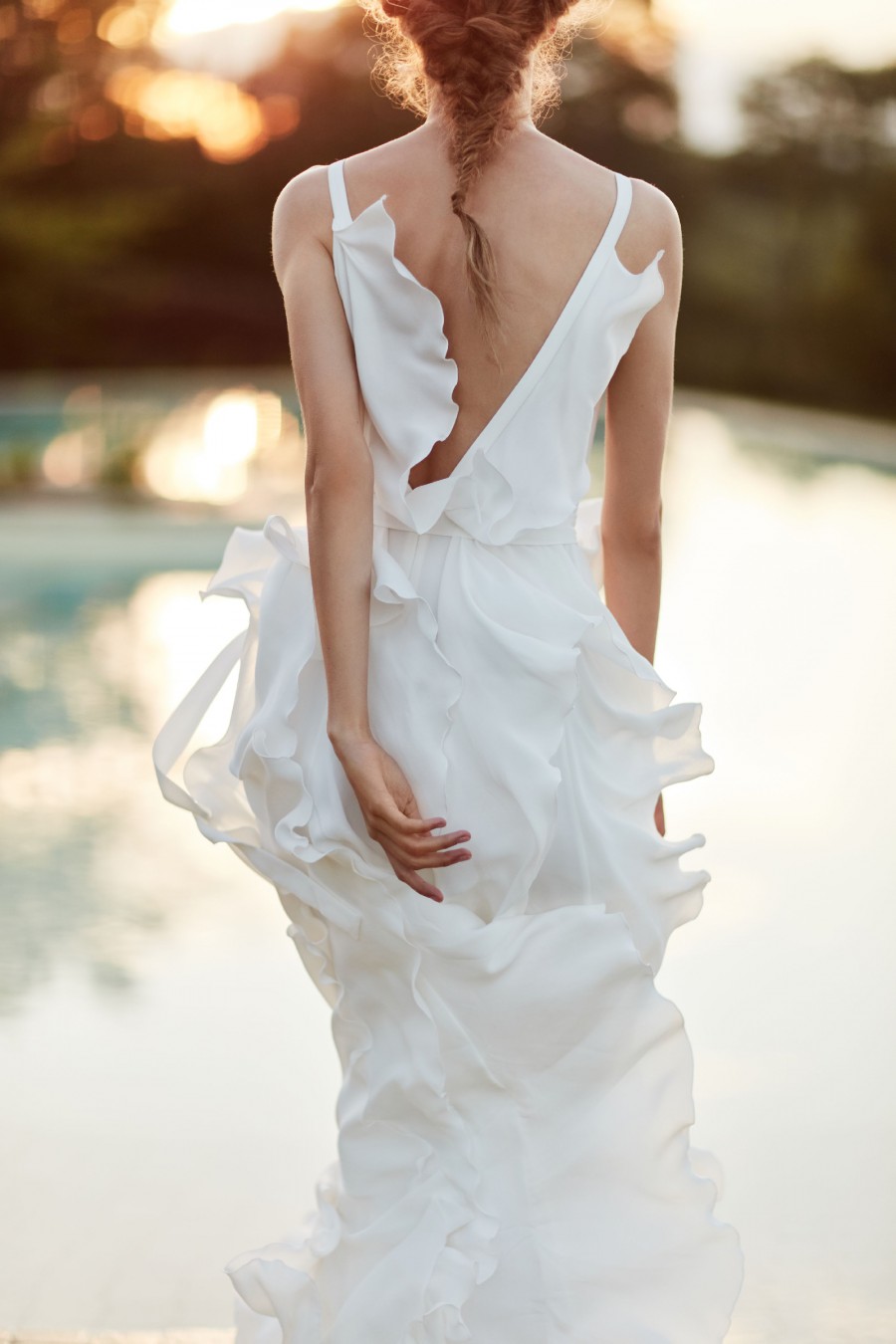 Our next ethereal wedding style is spring breeze approved. With its all over light ruffled layers, this style will have you feeling like a spring time goddess as it floats delicately in the wind.

By Kathryn Schrotenboer