This unique and glamorous bride challenges the expectations of a Balinese resort wedding.
Shared glances over hot chocolate following a chance meeting in a chocolate cafe was just the beginning for Simmone and Giancarlo.
"I've always wanted a secluded wedding. That has been my celebrity thought all along. Taking the family on a vacation to Bali, Indonesia was far from tradition. I'm more about unique and random. Experiencing life to the fullest with memories created out of the ordinary to last a lifetime.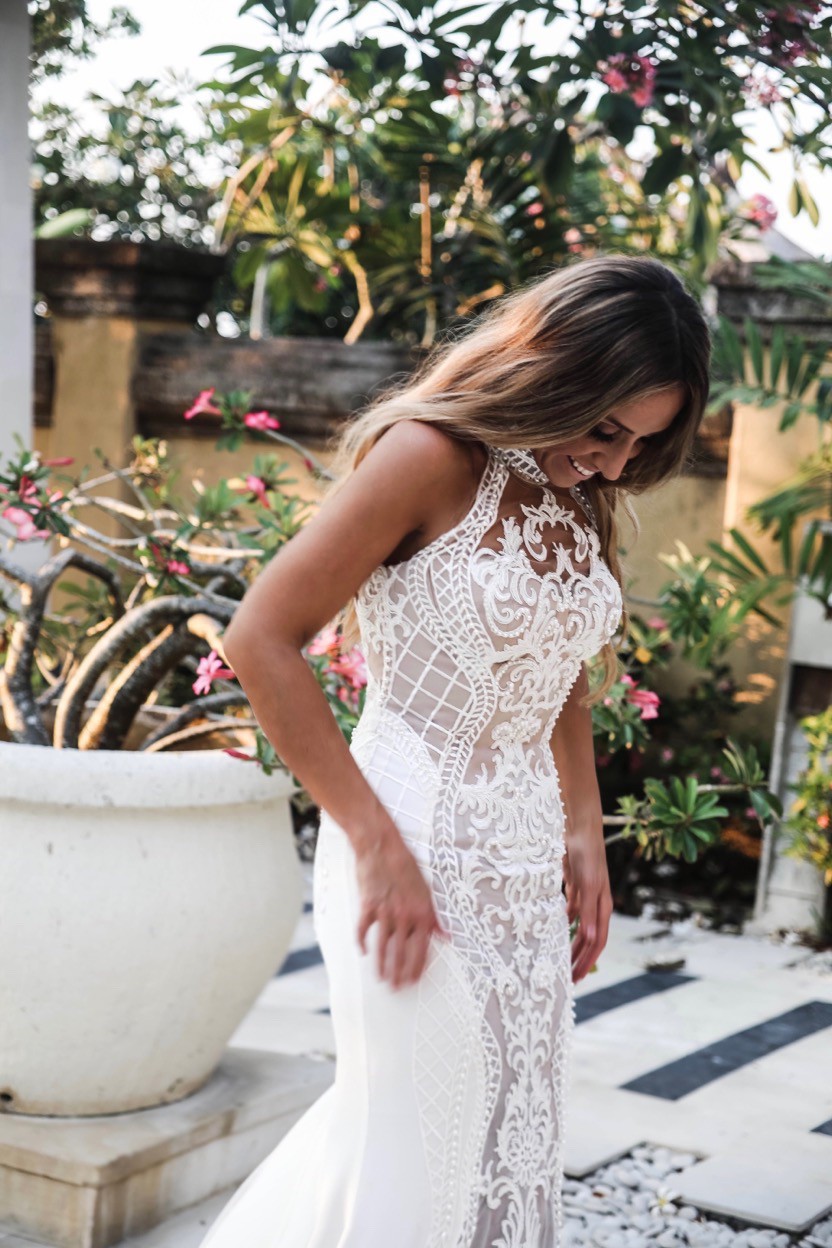 I always knew who I wanted to make my dress. Leah Da Gloria is one of a kind. Her skill and passion speaks a whole new language. As I wanted something non traditional yet elegant, Leah was amazing to work with, and such an inspiration to the wedding industry that I highly respect and recommend. A true star and an amazing person. I was truly blessed with working with Leah, as she created more than I could of asked for.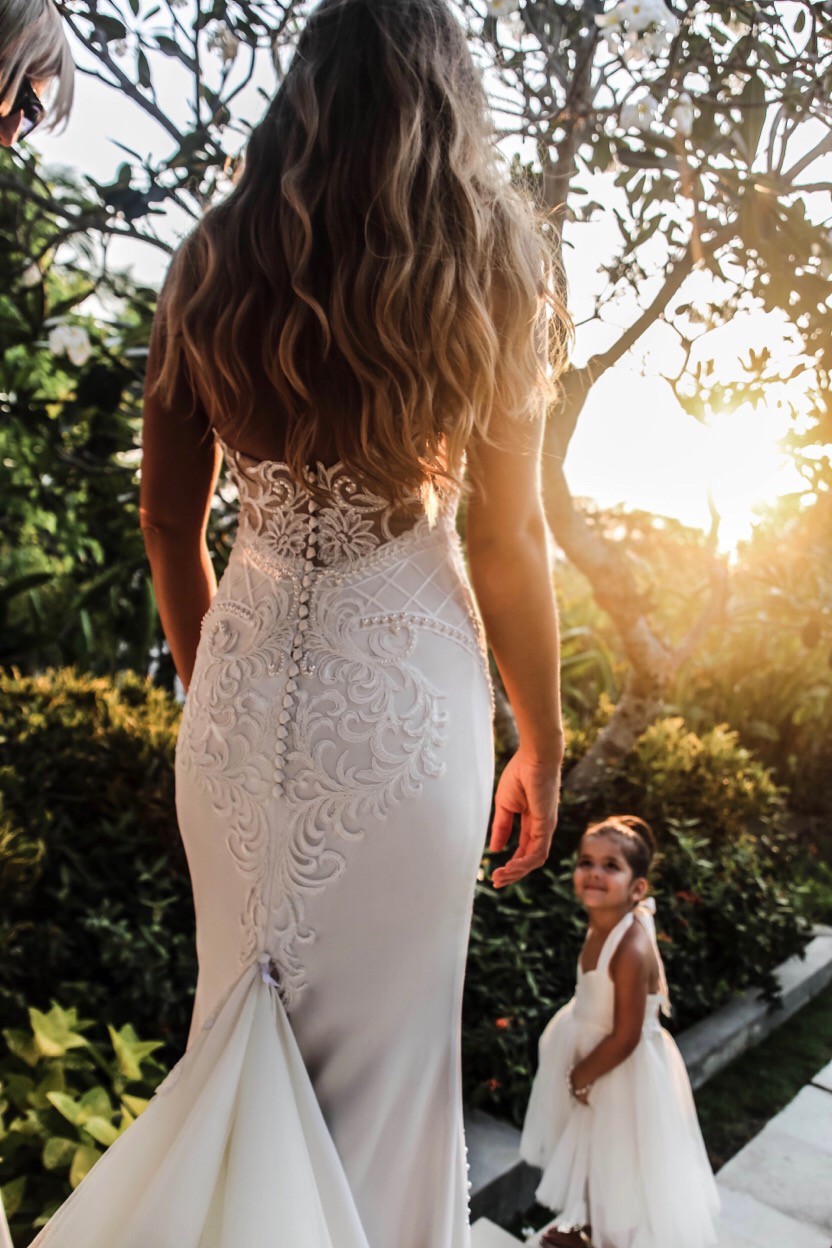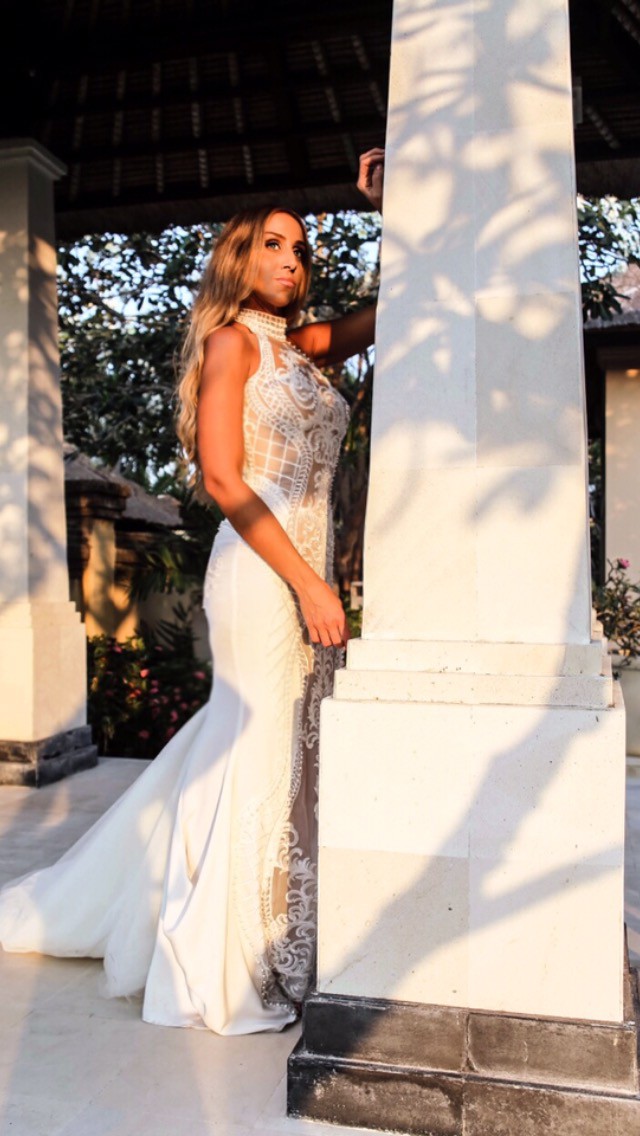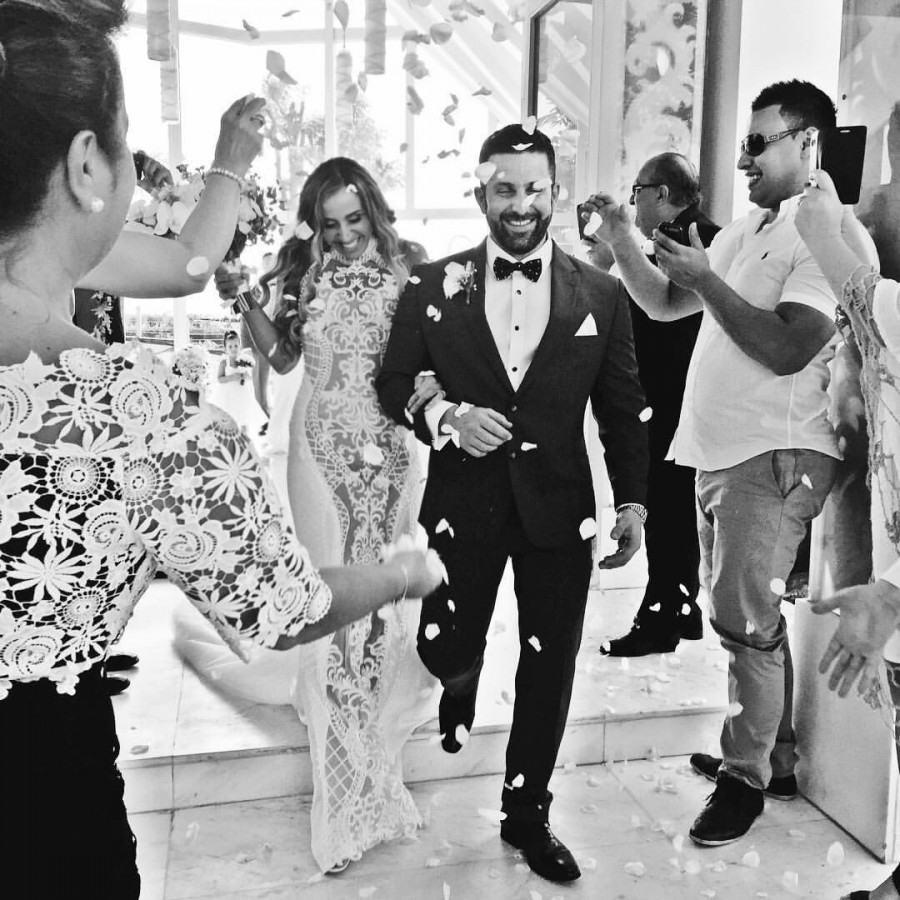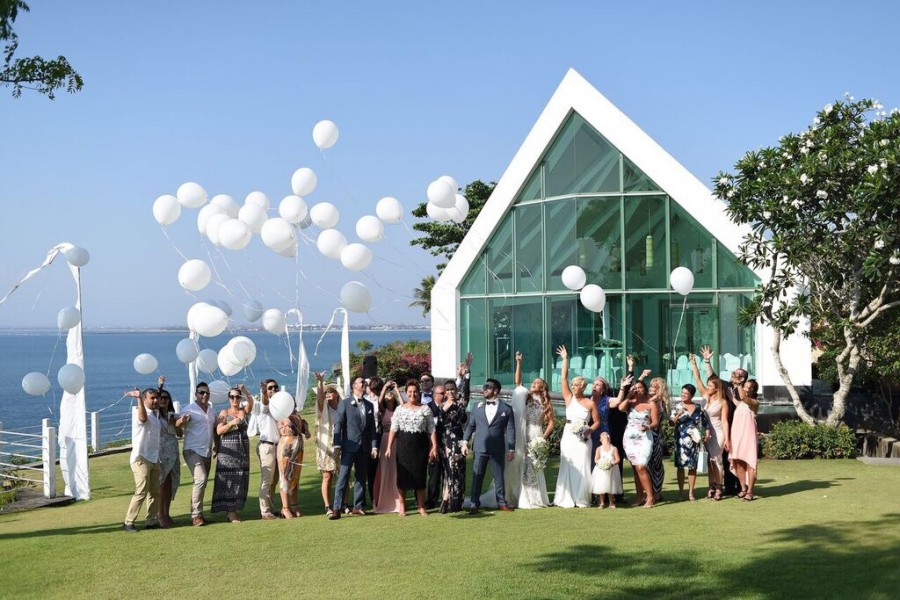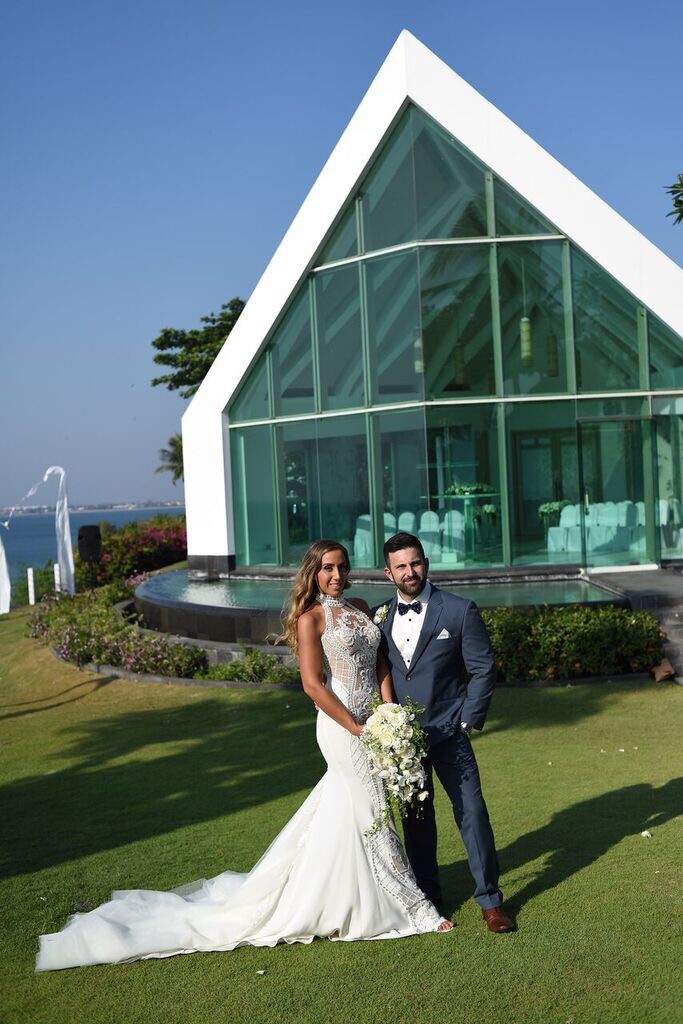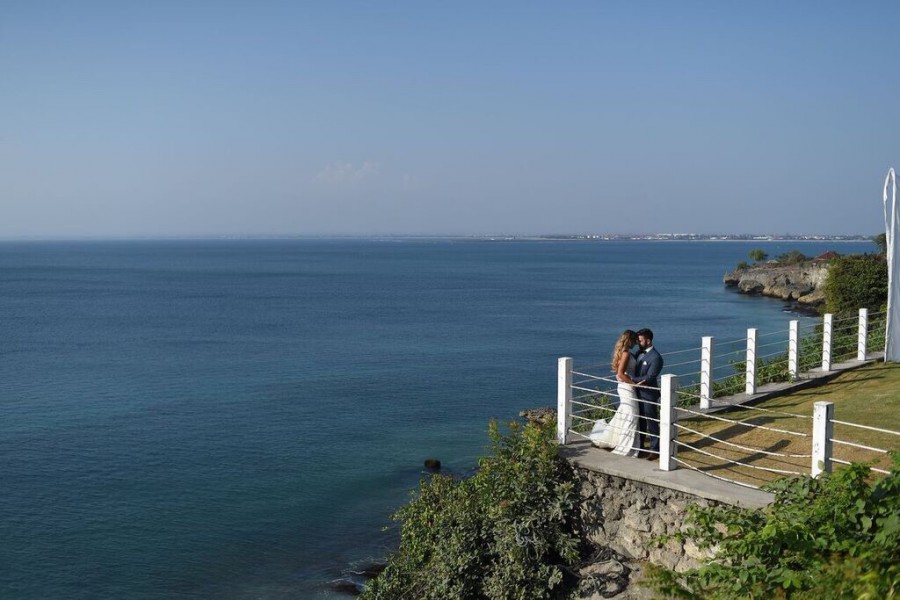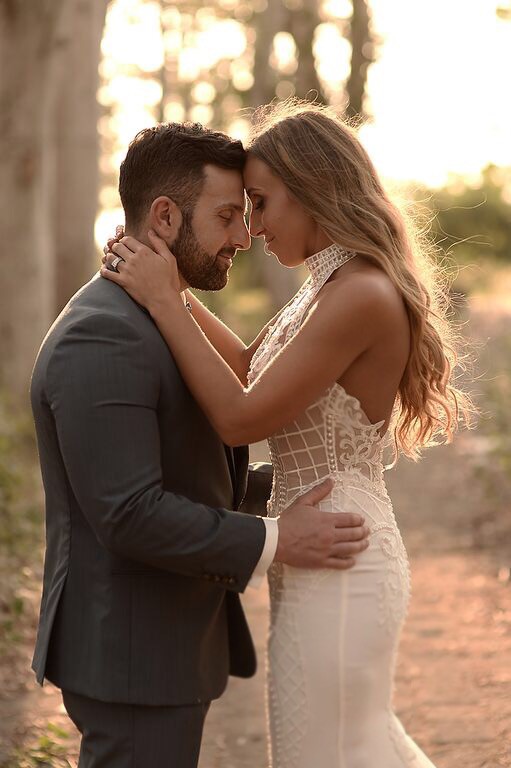 Being an outdoor event I wanted to create a little forrest on the beach. So with the decor, I set it up to be a little fairytale on the edge of the cliff top of the Indian ocean. We had with hanging bulbs to sway softly with the wind and lots of greenery to complete the love story themed table setting. I wanted simple, elegant and romantic.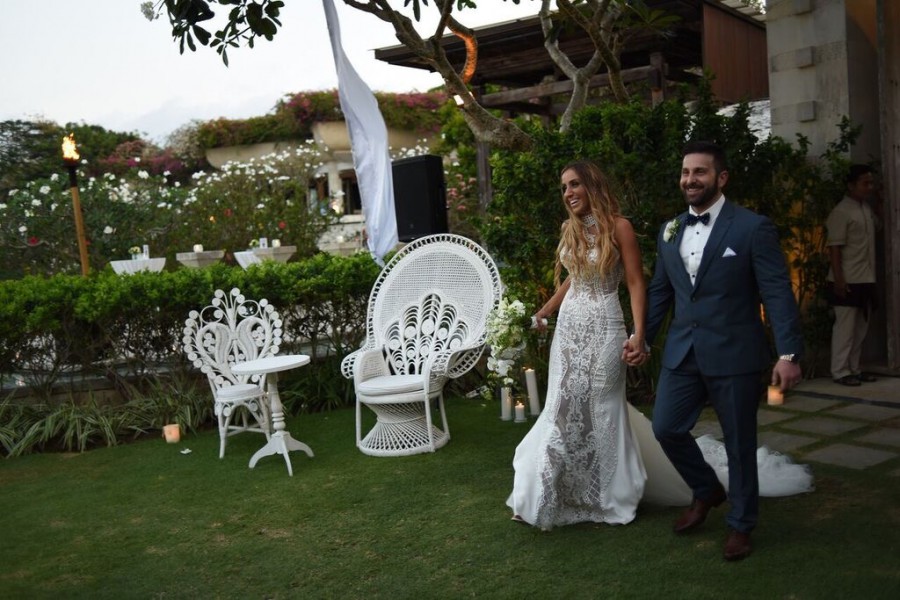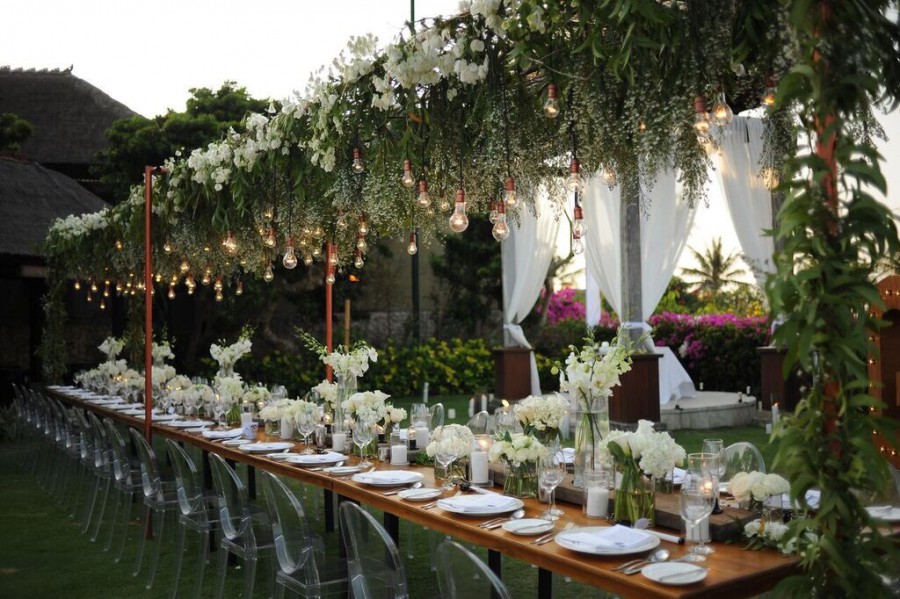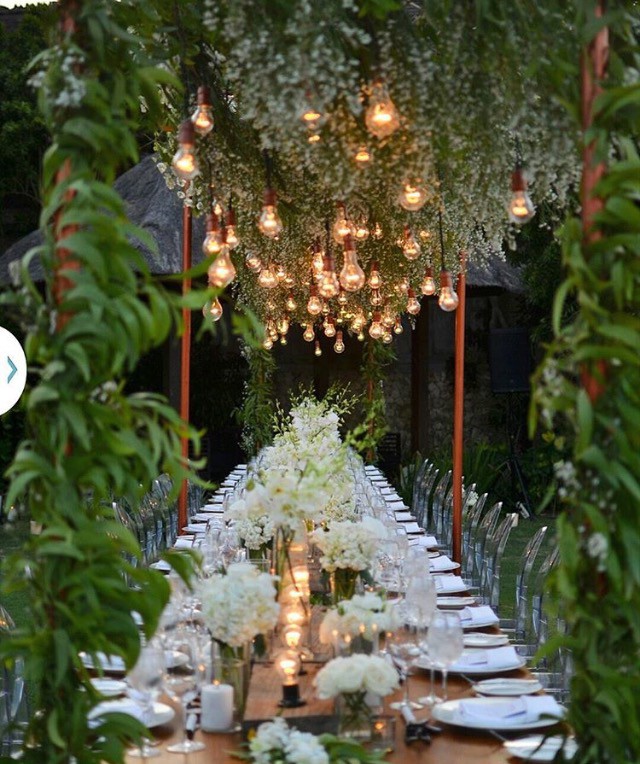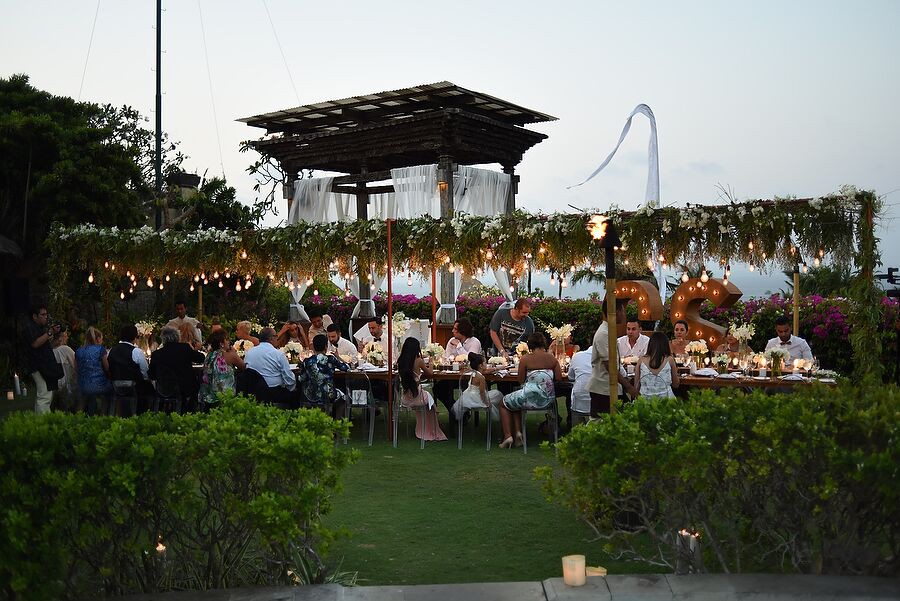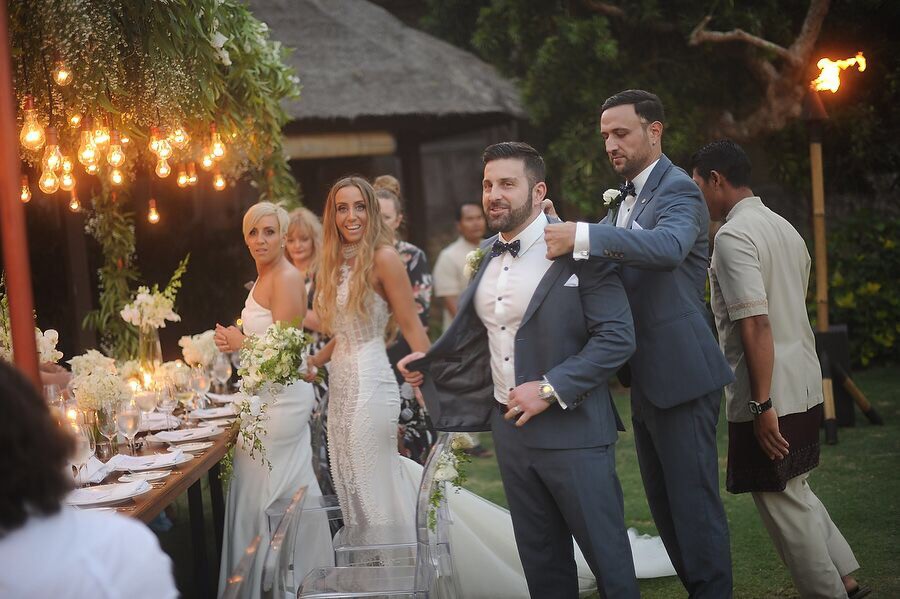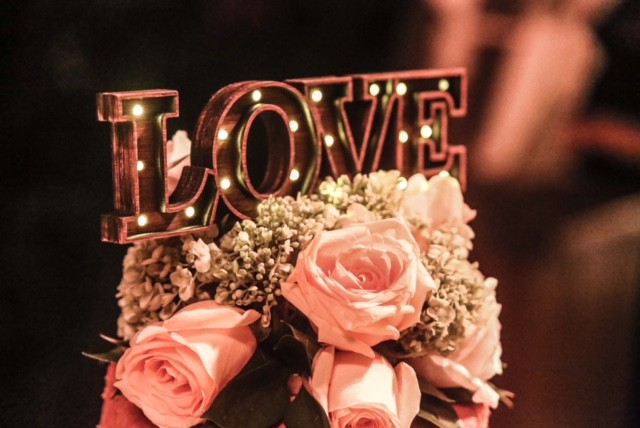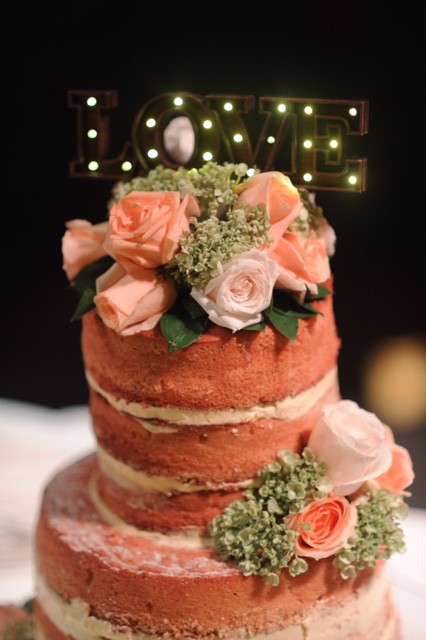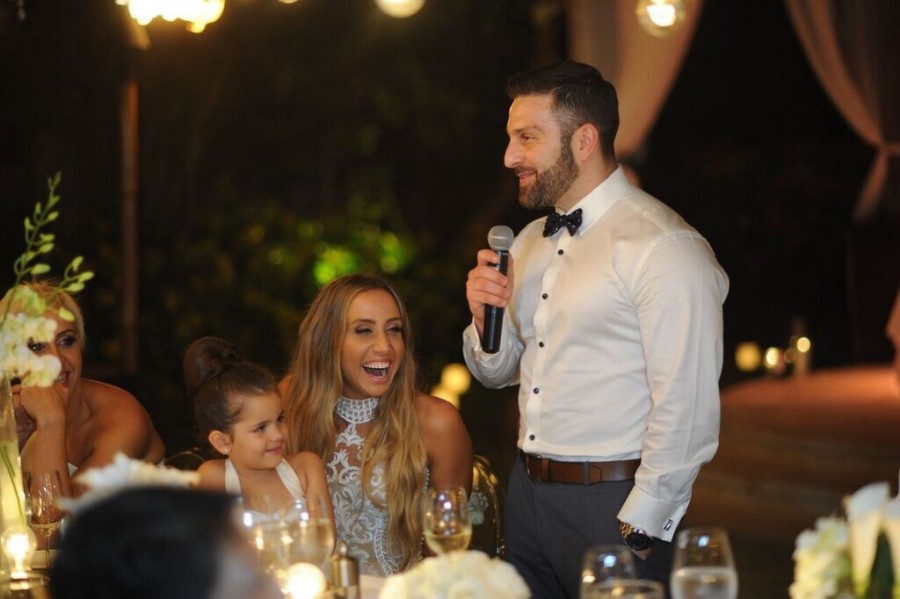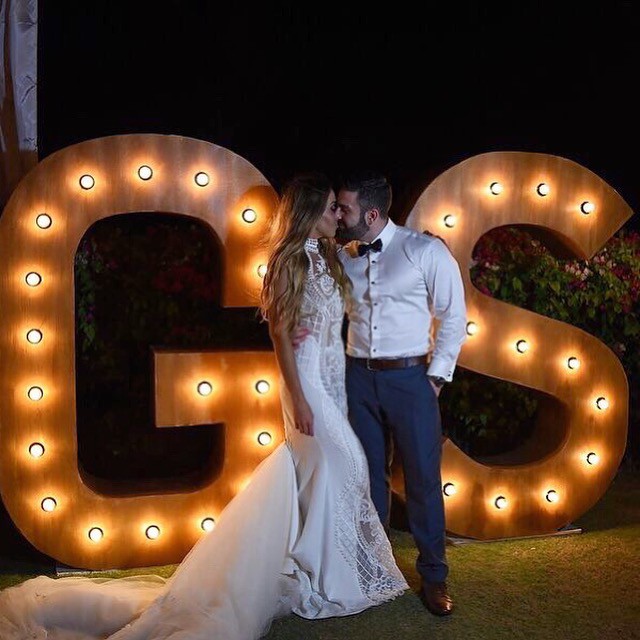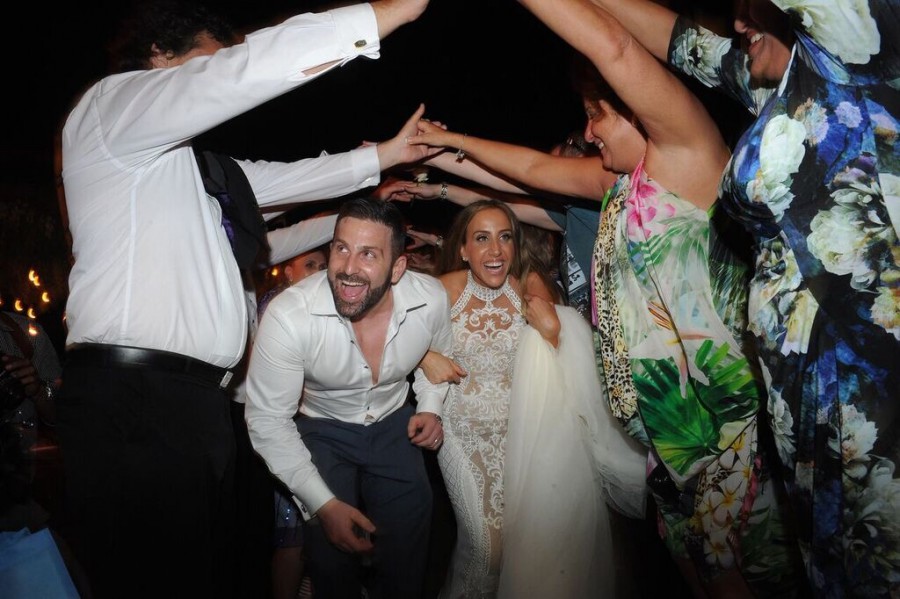 We dressed the gazebo with long draped curtains and floor candles to set that romantic feel, and allowing our gorgeous naked cake with the words LOVE lit up and soft peach roses to set off the look. Cutting of the cake was amazing with jets set off to create that wow factor.

Getting guests away from everyday life was a huge part of what made our wedding day such an amazing experience, as we relaxed and lazed around the stunning resort and shared great times together."

Photography: Gusde Photography & Hayley Rose Photography / Video: Point One Designs / Hair and Make up: Lisa Mangion / Location: Jimbaran, Bali Indonesia / Ceremony: Tresna chapel / Reception: Asmara Gazebo / Cake: Ayana Resort / Flowers: Gloriosa Flower House / Reception Decor + Lighting: Vision One Bali / Wedding Planner (on the day): Bali Wedding Guru / Wedding Coordinator: Budi from Ayana Resort / Groom and Best man suits: Briggins

By Ingrid Szajer