Wedding gowns with full length sheer sleeves are one of the biggest trends in wedding fashion, and ladies, we absolutely love them.
If you are debating about sleeves or no sleeves on your big day - these sheer sleeve wedding gown designs may just sway you. These sheer sleeve designs adds so much drama and intrigue to modern day wedding styles. But don't take our word for it, see what you think about the sheer sleeve wedding gown trend.
01.

Floral Embroidery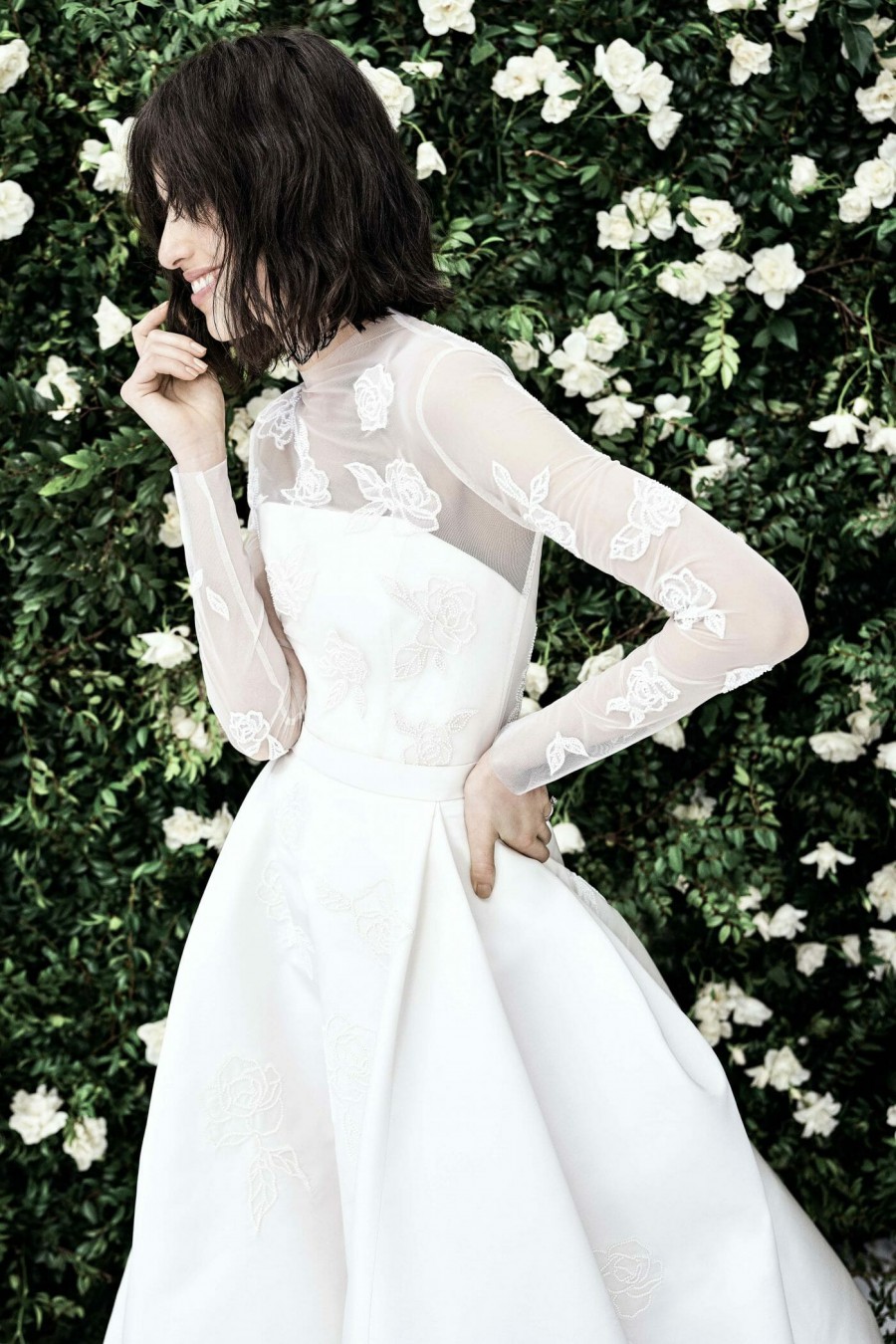 This stunning sheer sleeve wedding gown from Carolina Herrera is sophisticated and feminine. The sleeves on this gown have an almost opaque feel to them, and feature stunning rose embroidery that is mimicked on the skirt of the style as well.
02.

Abstract Painting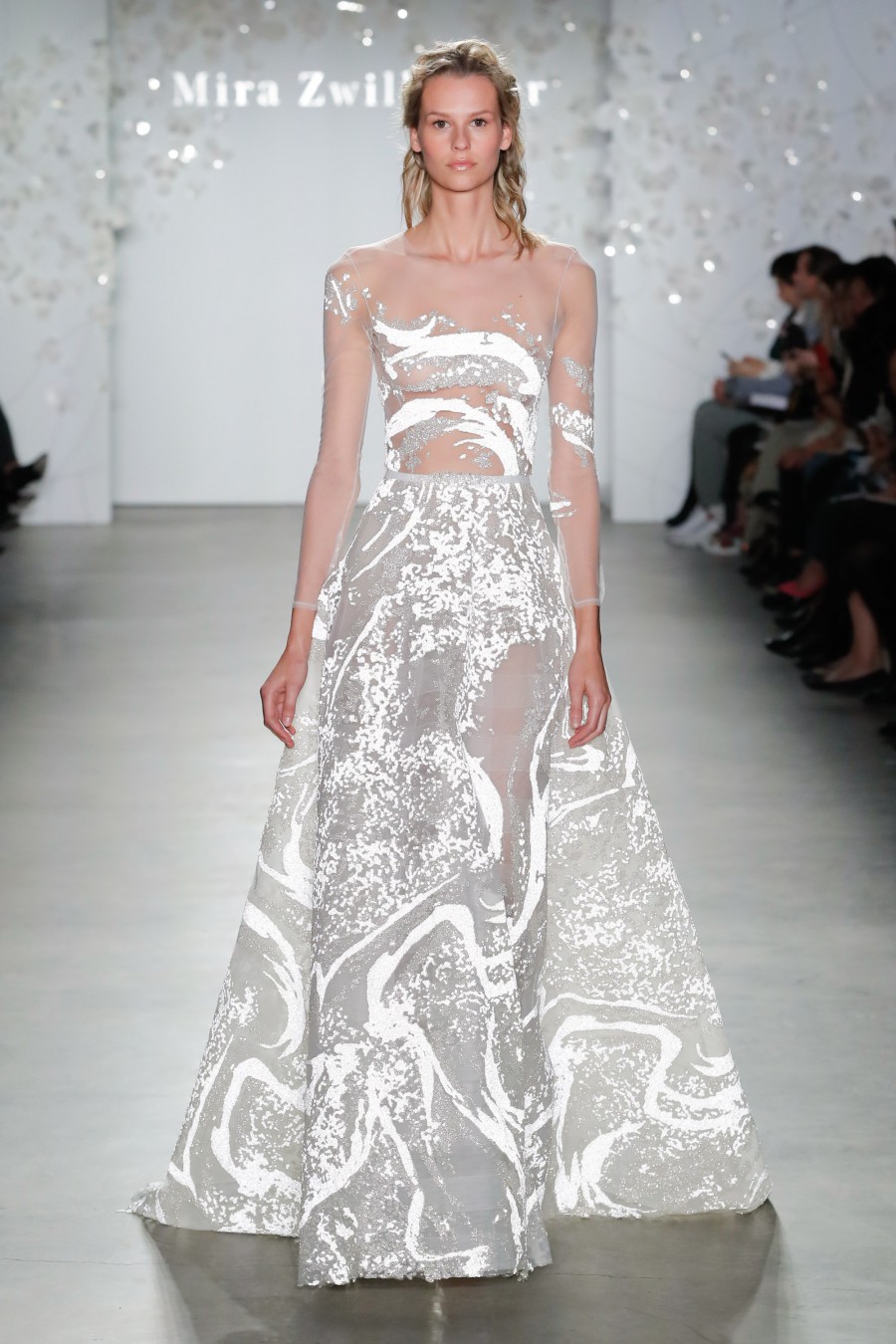 This abstract ball gown from Mira Zwillinger features a painterly design that is bold and daring. The painterly lines carry over onto the sheer sleeves of the gown for a painted on effect.
03.

Illusion Florals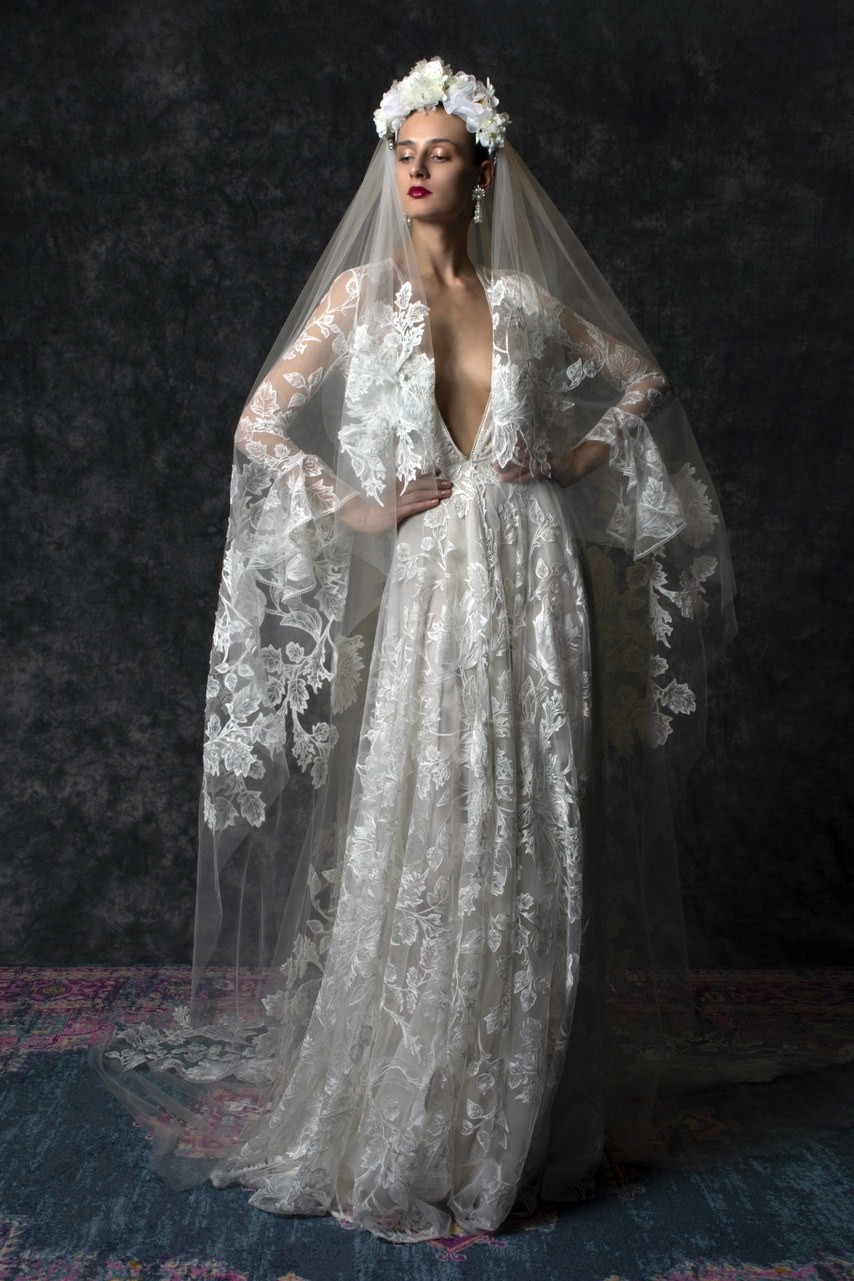 Naeem Khan brings us a gorgeous floral embroidered wedding gown that wouldn't be complete without its sheer illusion sleeves with the same delicate floral embroidery. This look is mimicked in the matching veil.
04.

Sheer Netting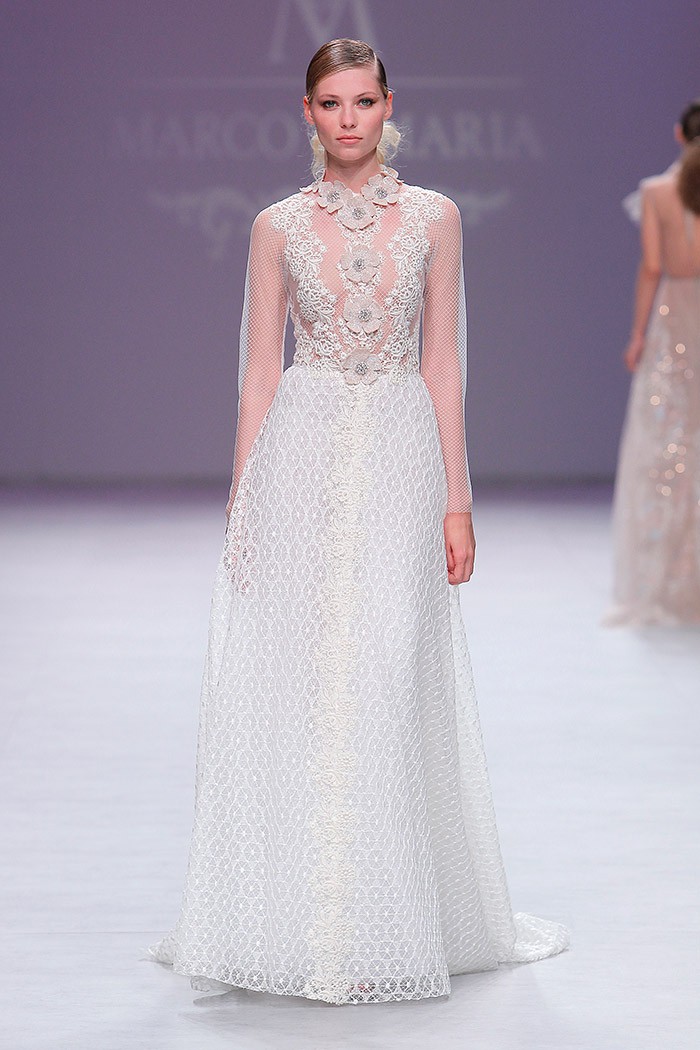 Marco & Maria bring us a one of a kind wedding gown that features sheer net sleeves. This gown may seem simple at first glance, but it is surprising from every angle.
05.

Sheer Vines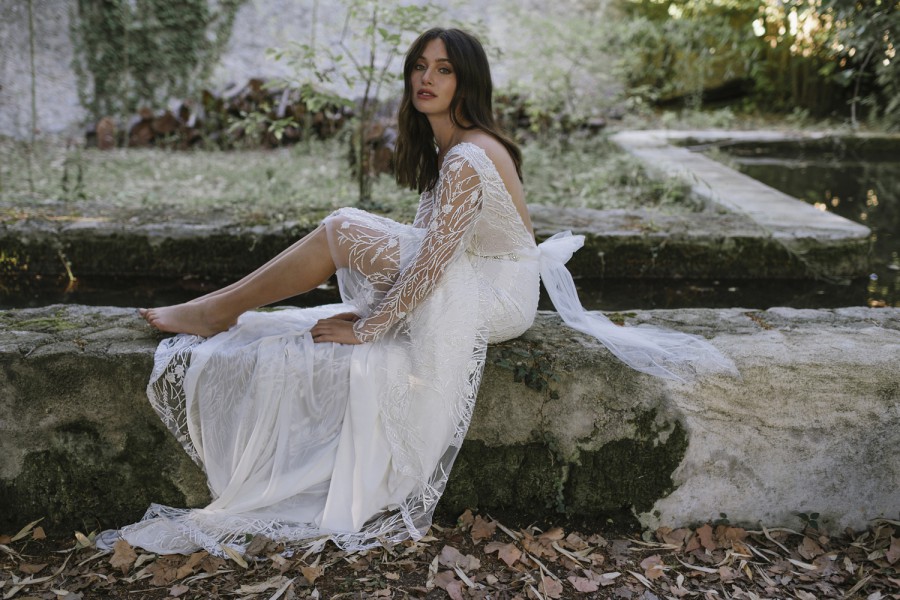 Lihi Hod brings us a woodland inspired wedding gown that features sheer illusion sleeves with a graphic vine and floral design. This look would be perfect for your woodland fairytale wedding day!
06.

Illusion Graphics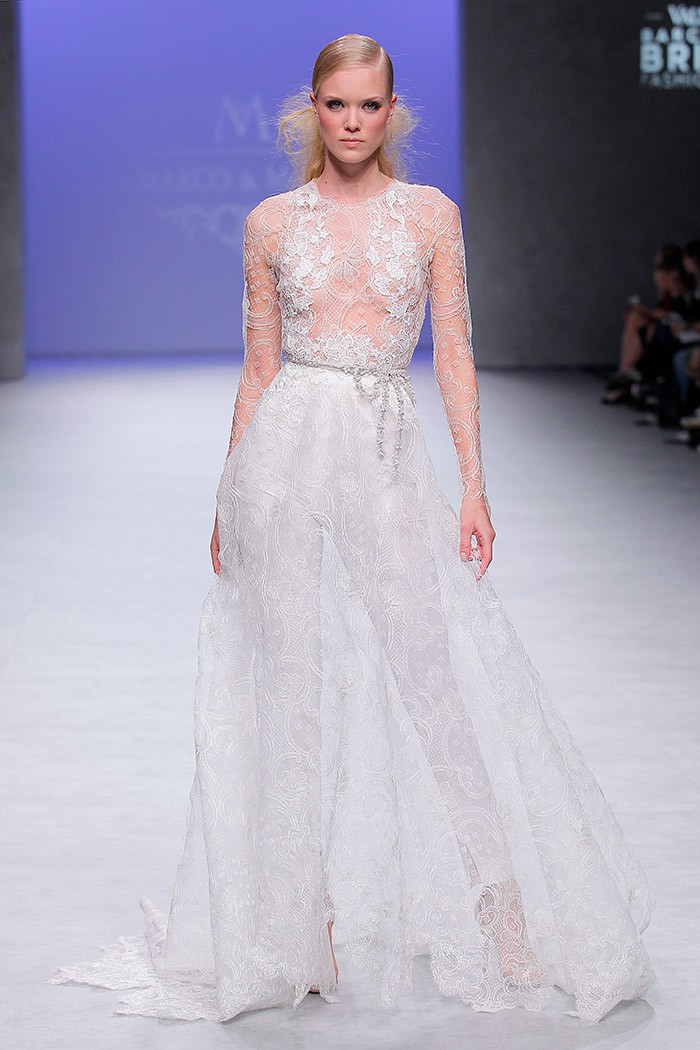 Another Marco & Maria gown that features illusion graphic embroidered sleeves that give an almost tattoo appearance.
07.

Sheer Bells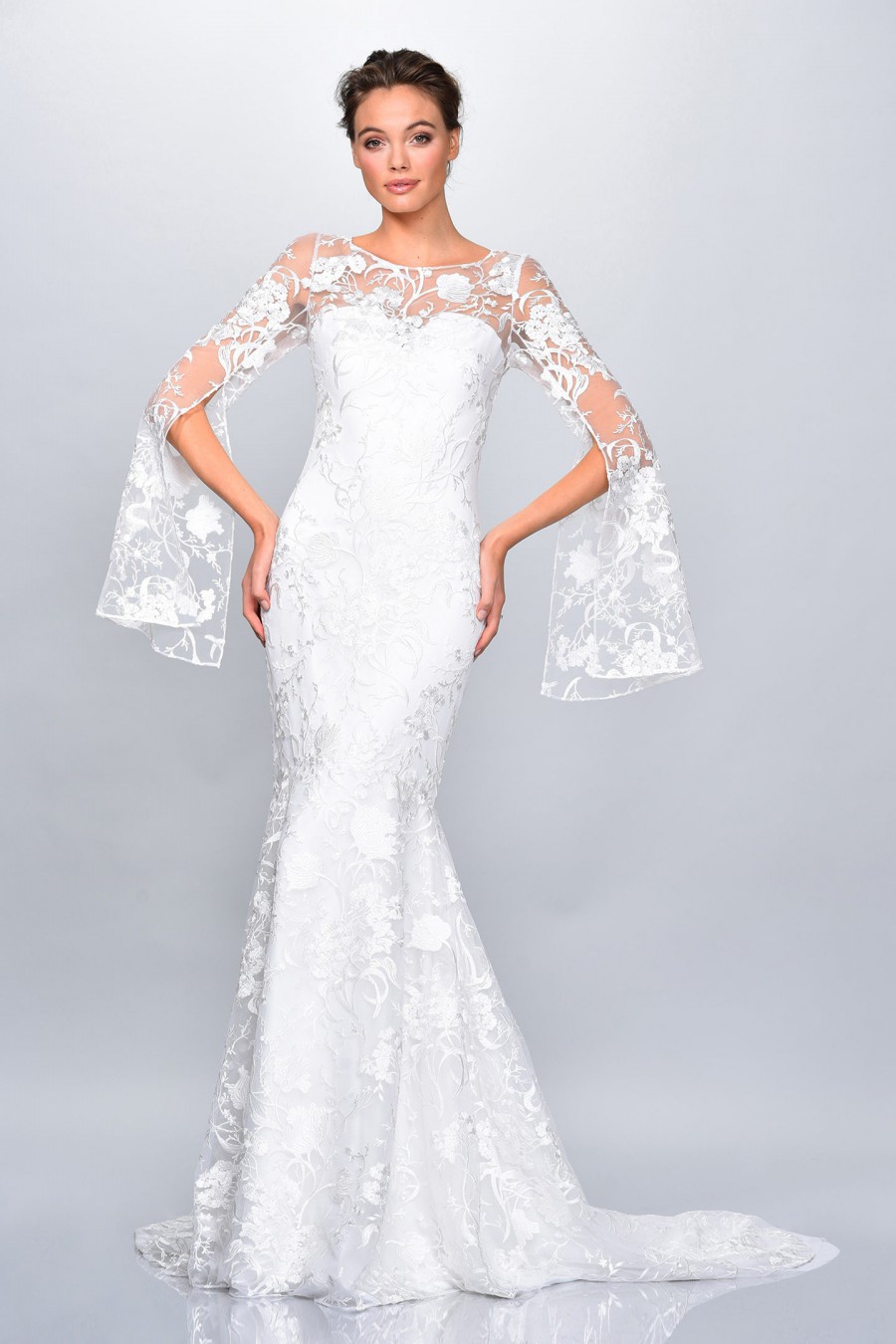 Our next sheer sleeve bridal design features flirty floral embroidered bell sleeves that are feminine and fun. A flirty style with just a touch of bohemian influence.
08.

Sheer Drama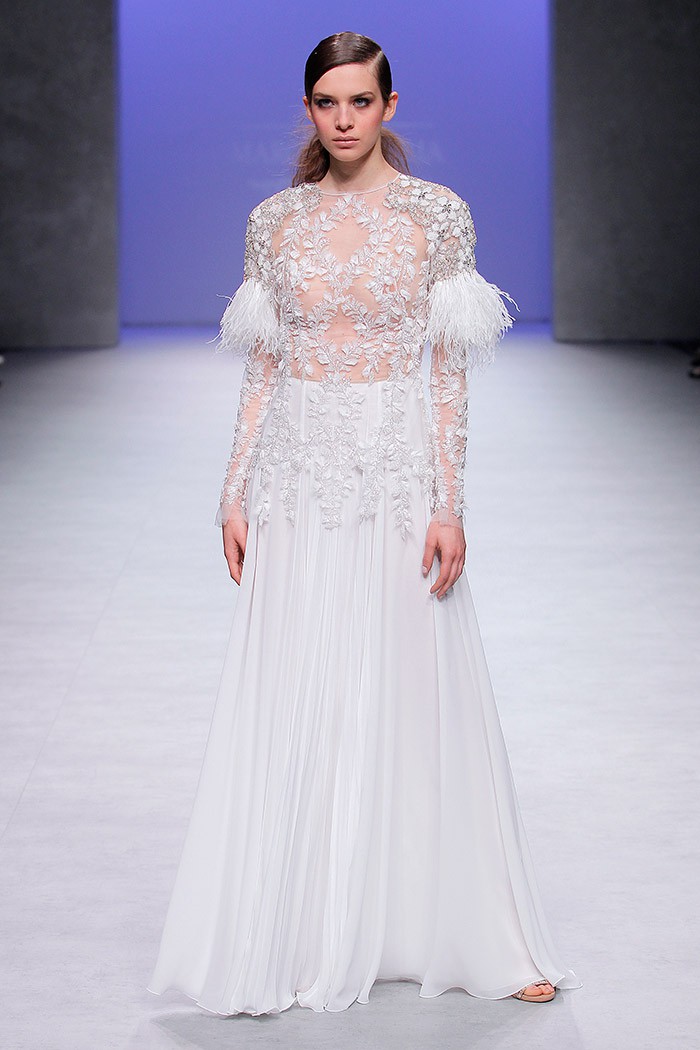 Let's turn up the drama a bit with this next wedding style. A sheer bodice design leads into matching sleeves for an almost painted on effect. But feathered accents on the sleeves add even more surprising drama to the style.
09.

Sheer Dots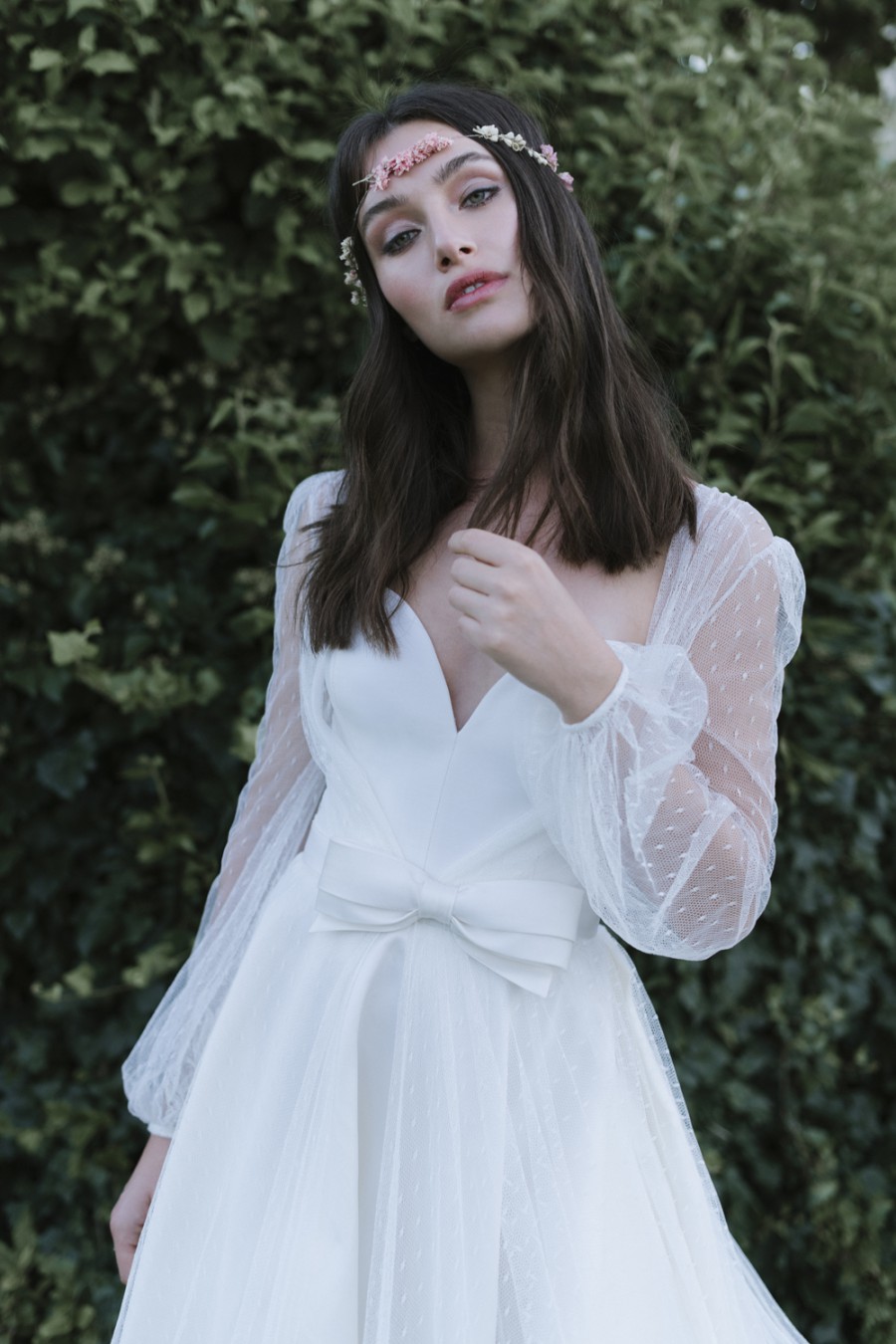 This next sheer sleeve style is a wedding jacket accent that can pair with any wedding day look! The sheer design features delicate dot detailing to add a subtle touch to this delicate feminine accent.
10.

Sheer & Subtle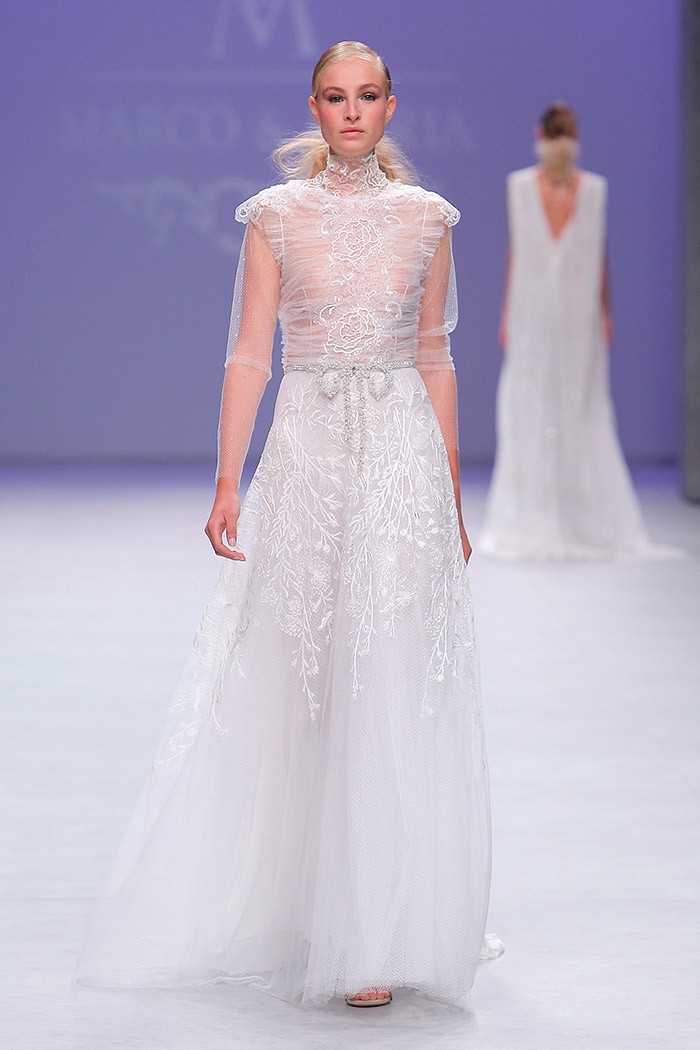 This next wedding gown is a modern marvel from Marco & Maria. Its one of a kind design is completely captivating. The look features subtle sheer dotted sleeves that accentuate the design of the one of a kind bodice.
11.

Feminine Bohemian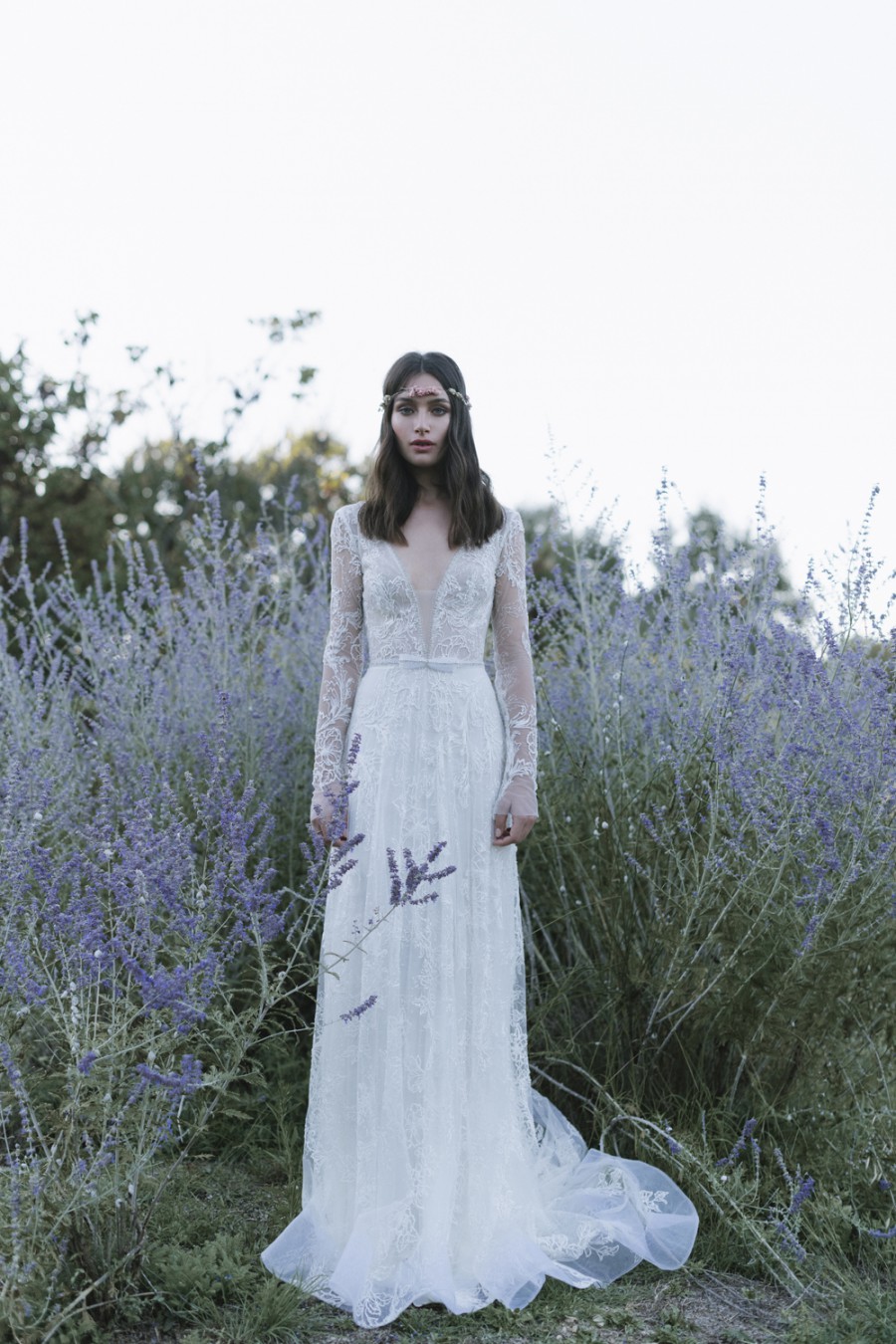 Lihi Hod brings us a feminine, bohemian wedding gown that is finished with delicate & embroidered sheer sleeves. An absolutely stunning wedding day style.
12.

Sleeves Optional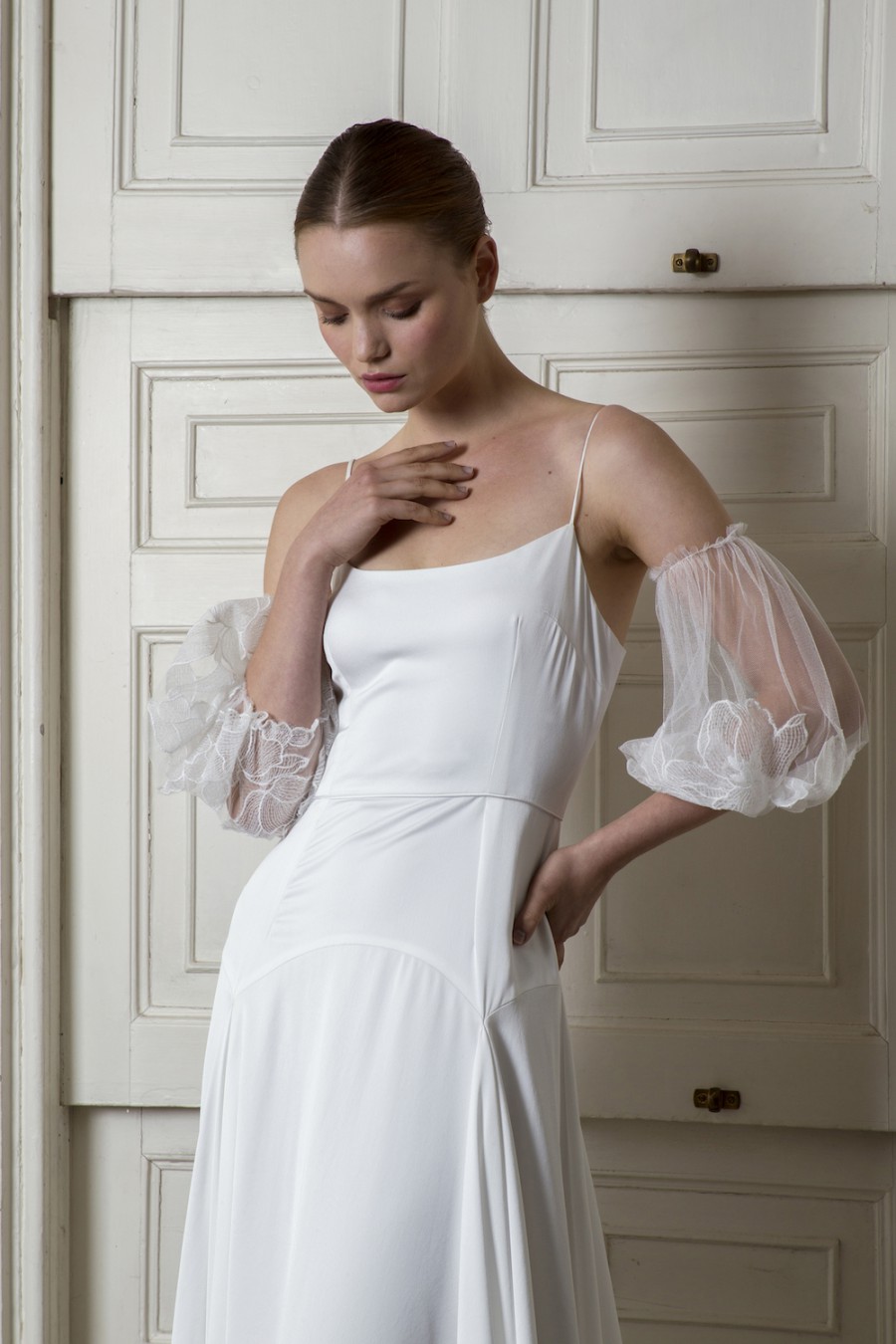 Let's shake things up a bit with some detached sheer sleeve designs! These optional sleeves are a stunning contemporary accent to this sleek and simple wedding gown. They add just the right touch of trendy drama, while still keeping things simple and tidy.
13.

Antique Influences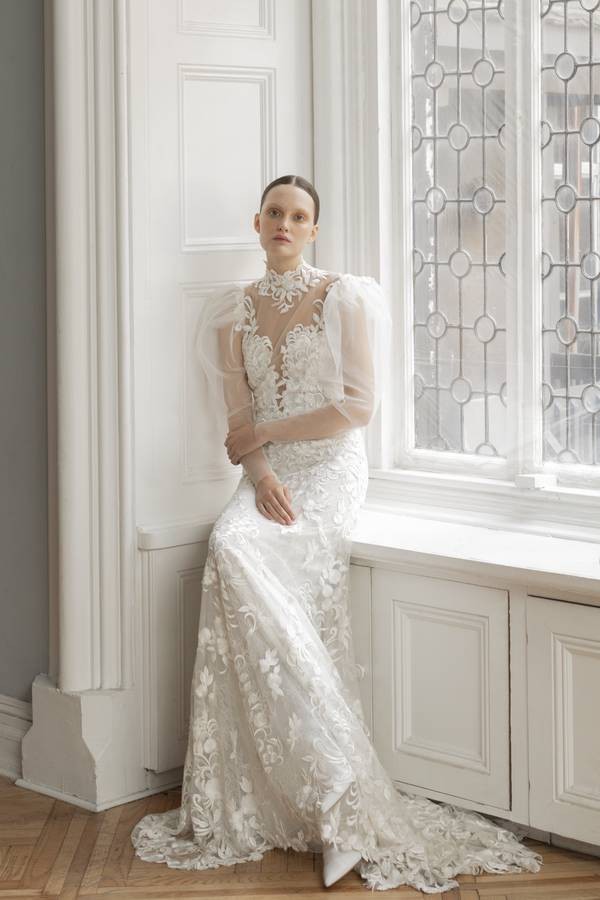 We are feeling some antique influences along with some 80's puff sleeve vibes with this next sheer sleeve wedding style. The sheer tulle sleeves of this gown add so much drama to the style.
14.

Sheer Lace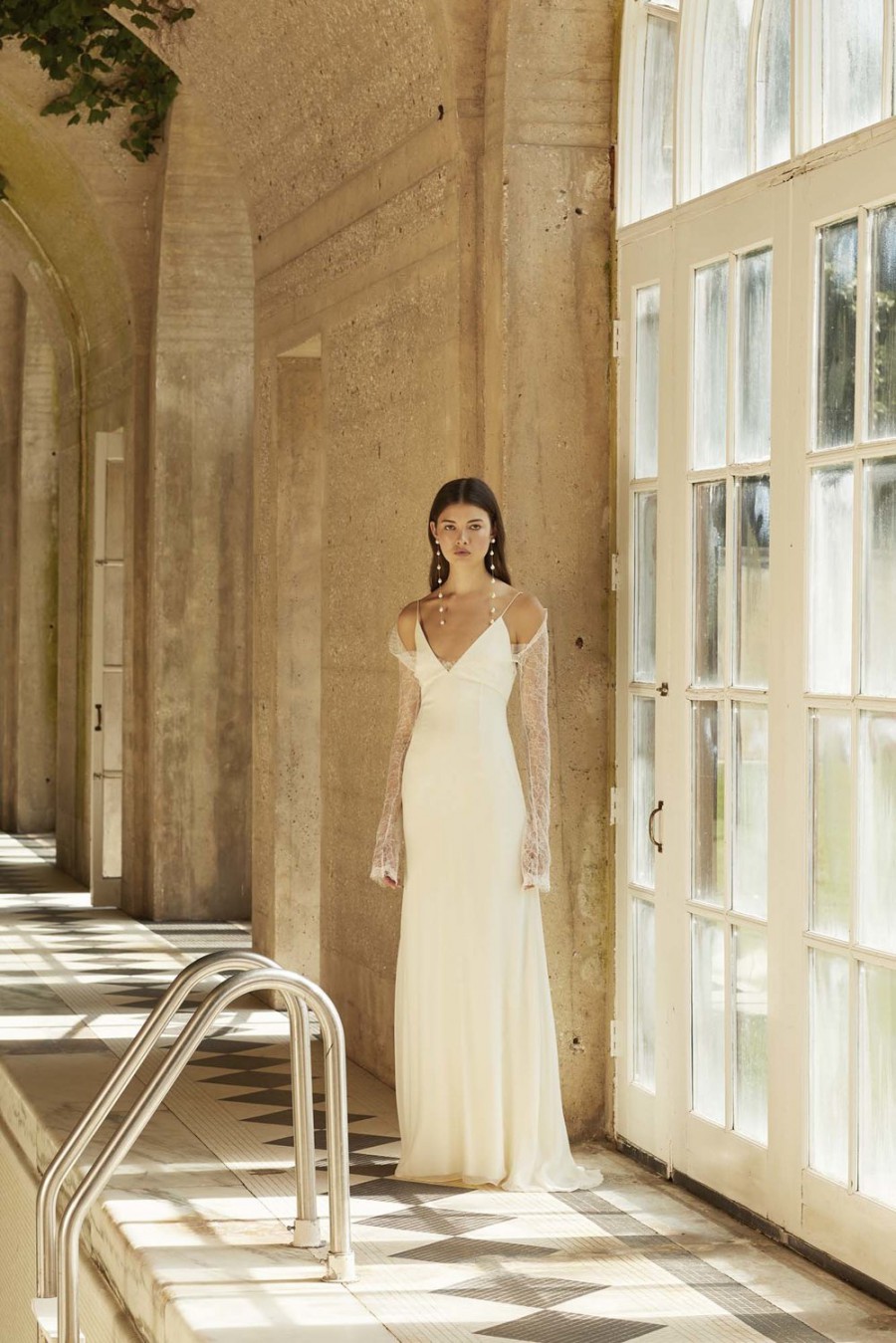 We are in love with the sheer lace sleeves of this gown. They are a beautiful accent to this otherwise clean and simple slip dress.
15.

Bold Fashion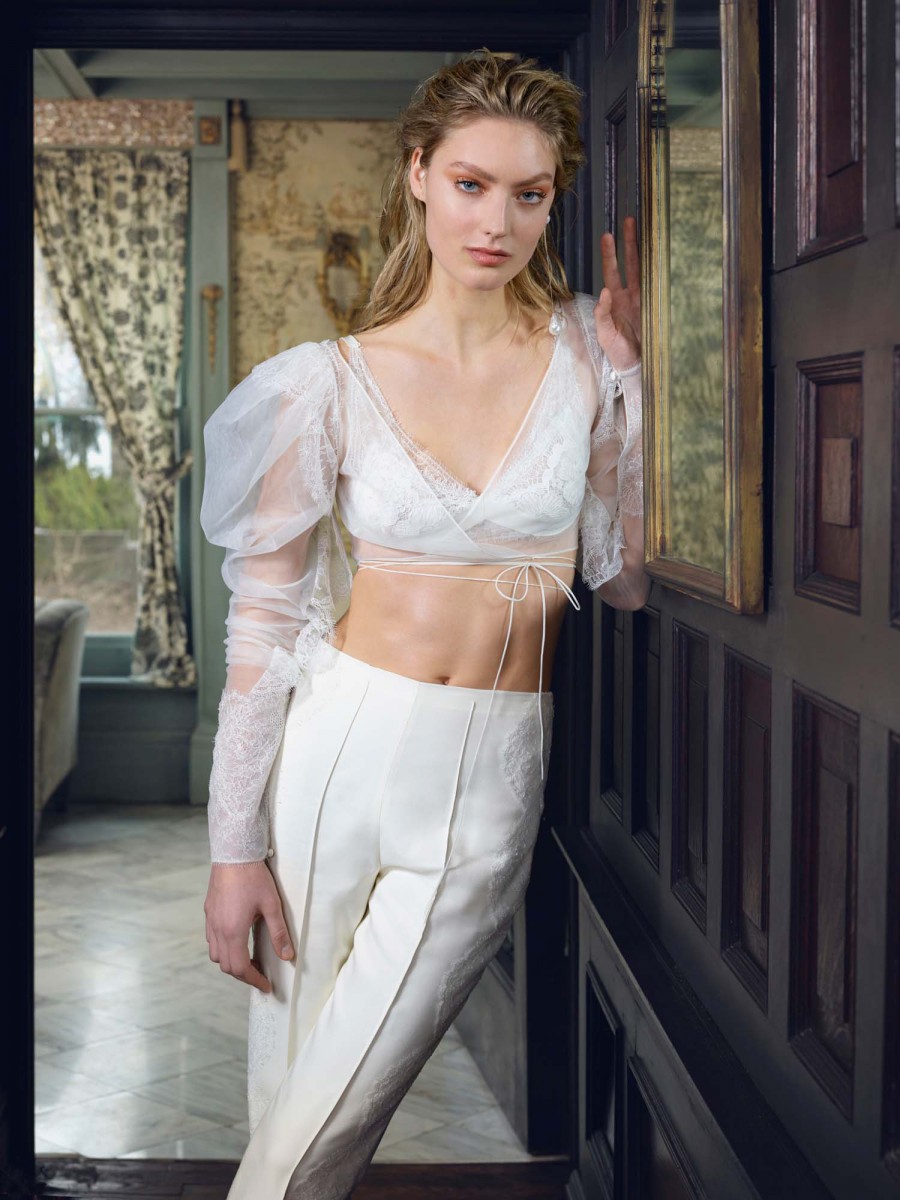 It is safe to say that this next sheer sleeve bridal style is anything but traditional. This brave, fashion forward wedding design challenges everything we know about wedding fashion. It mixes contemporary trends, with traditional bridal fabrics for a look like nothing else!
16.

Puff Sleeve Add-ons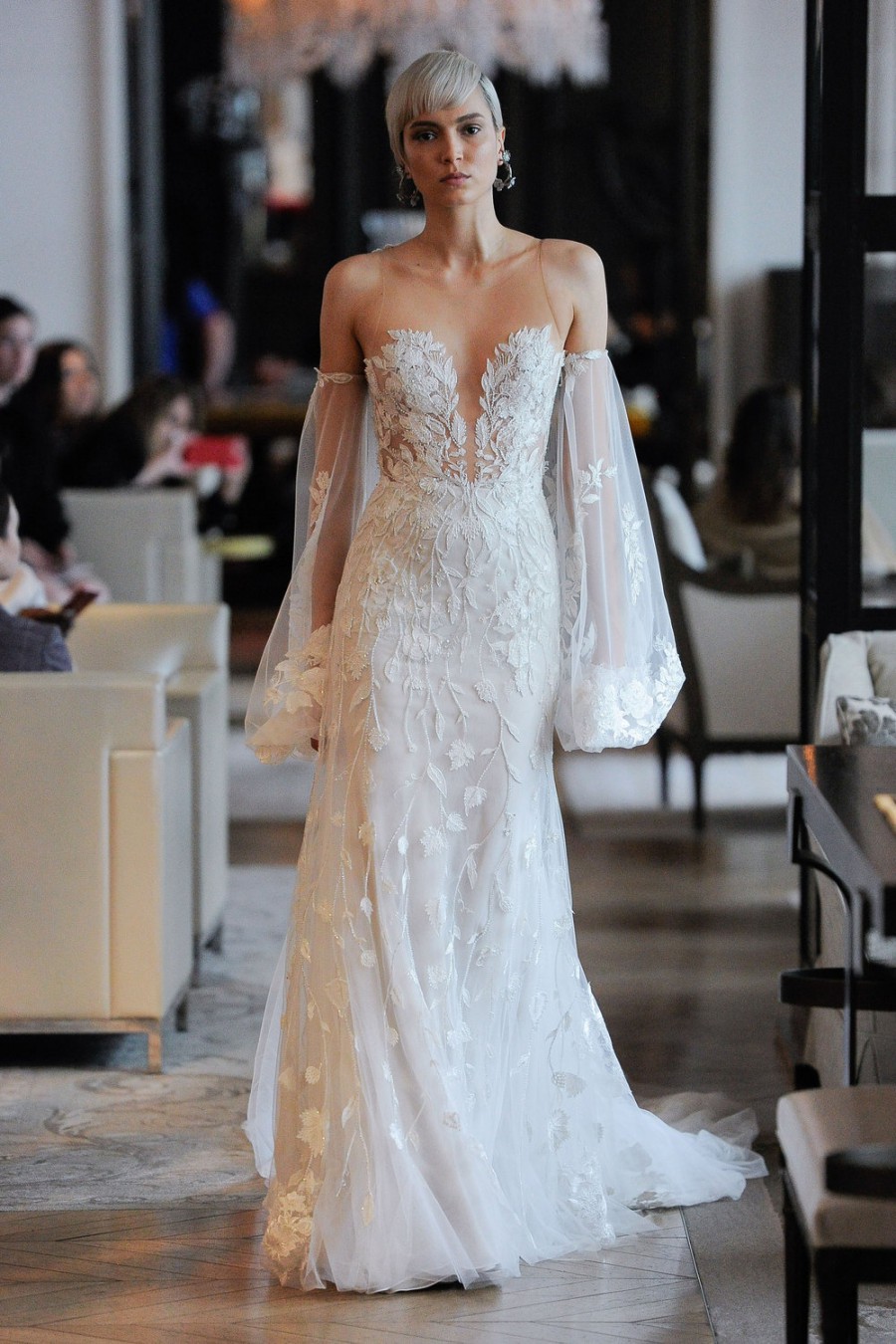 Another sheer sleeves optional design from Ines di Santo. This stunning modern style is transformed into something completely different once you add on the sheer puff sleeves.
17.

Dotted Pearls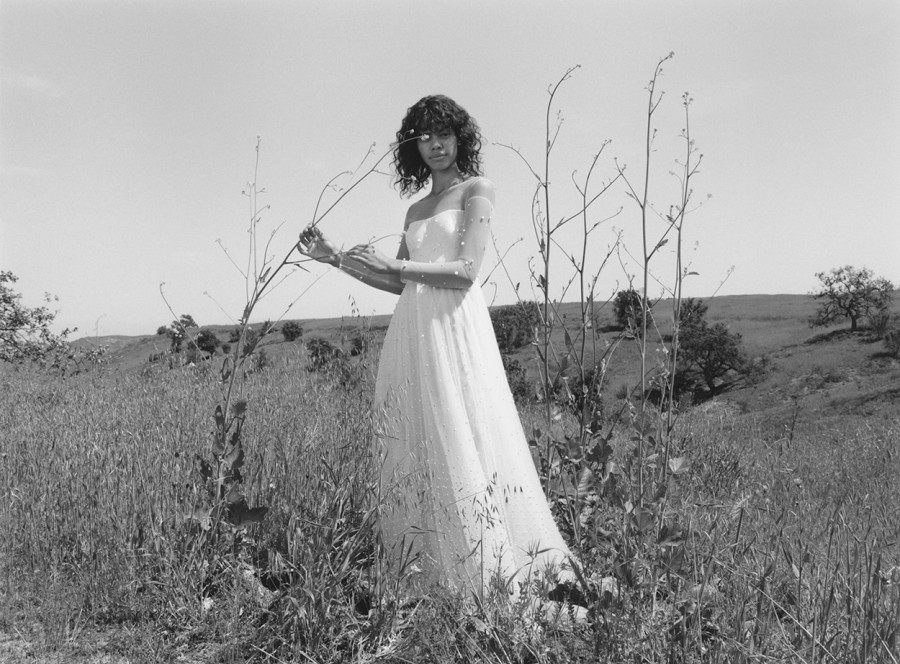 Don't be fooled by the classic looking strapless cut of this gown. It features sheer tulle sleeves with delicate dotted pearls for a look that is feminine and surprising.
18.

Starry Night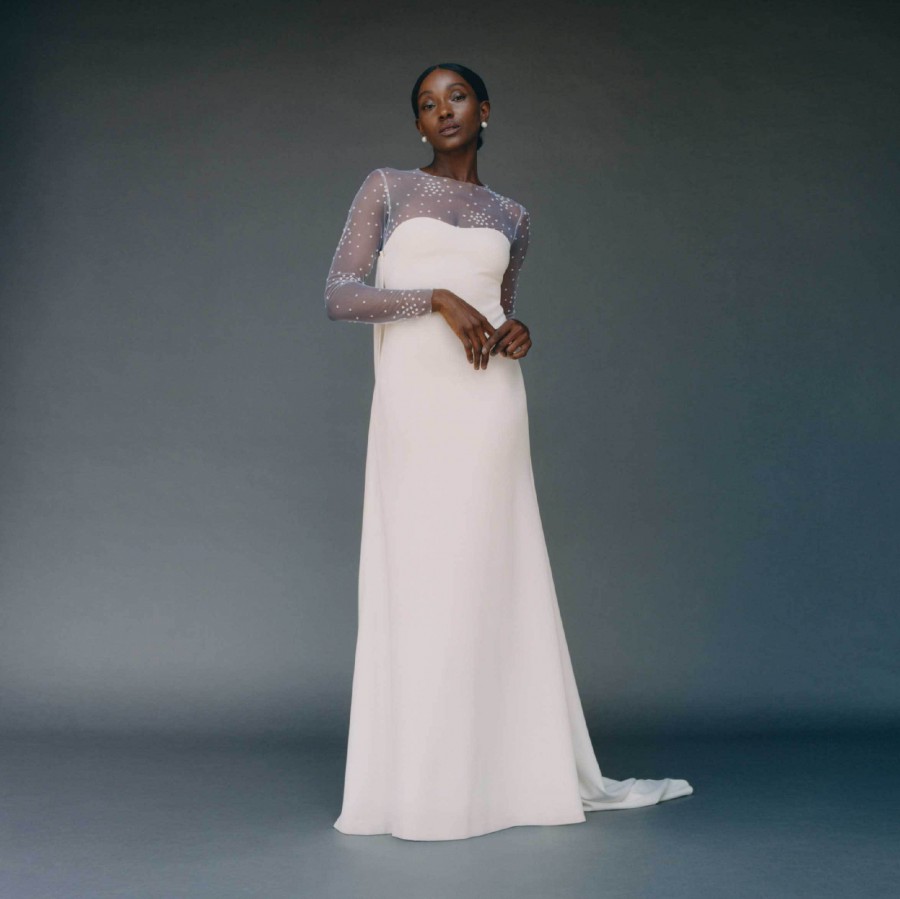 This next look is timeless and classy. The sheer illusion tulle neckline and sleeves feature a delicate star pattern for just a touch of fairytale whimsy.
19.

Semi Sheer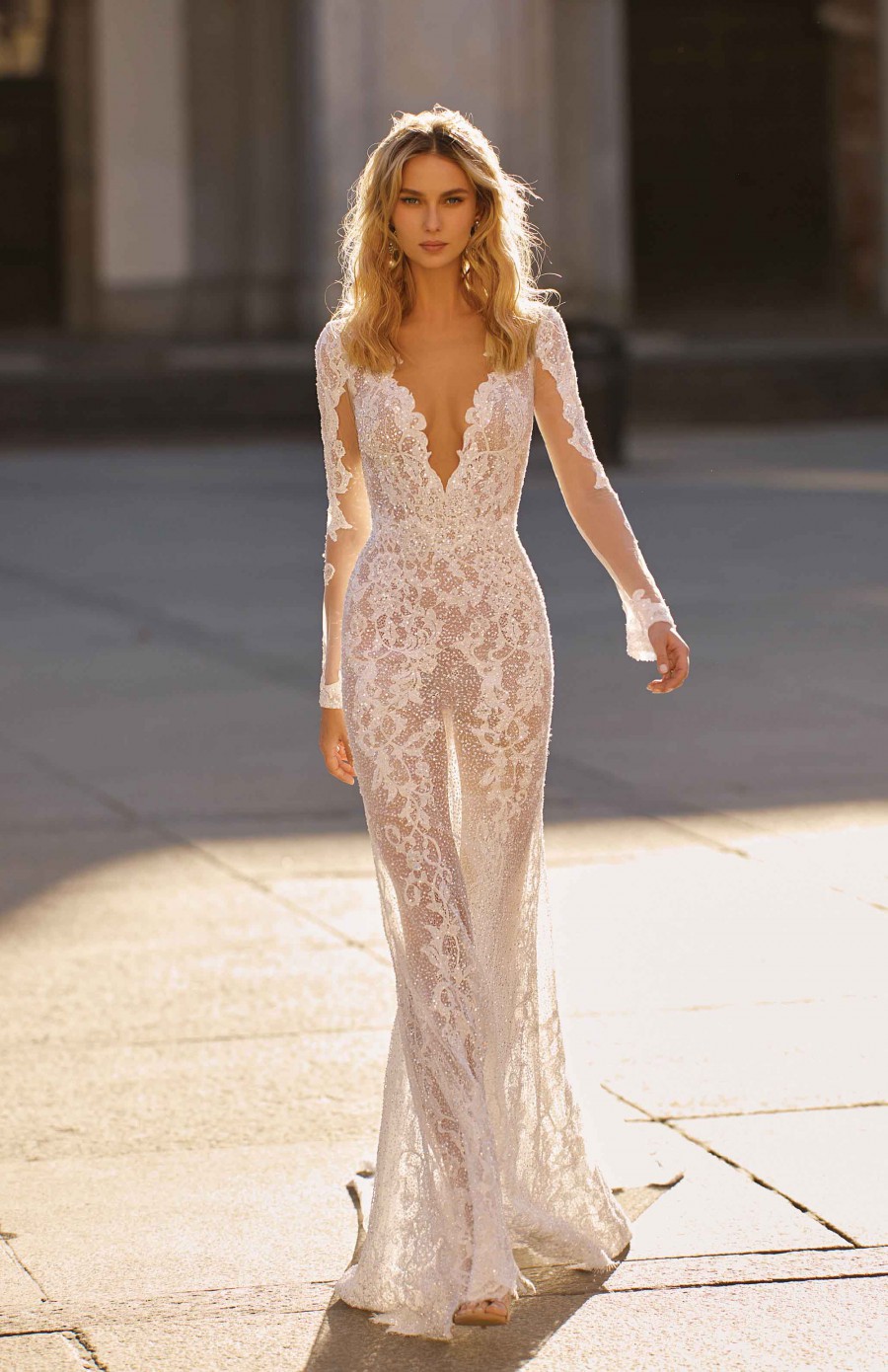 We are seeing more and more semi sheer wedding styles hit the fashion scene - and this look wouldn't be complete without matching sheer sleeves with matching lace detailing.
20.

Polka Dots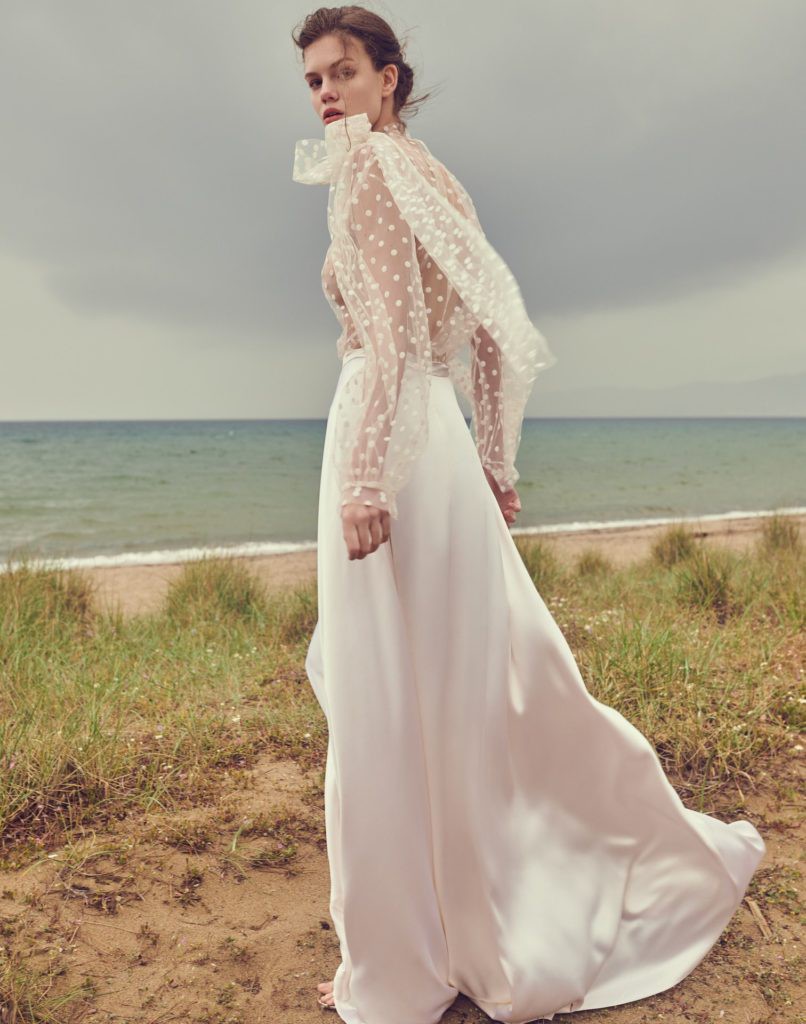 Costarellos brings us our next sheer sleeve wedding gown with this modern masterpiece. A silk skirt pairs effortlessly with a sheer tulle top with all over polka dot design. This look is both contemporary and timeless.
21.

Fairytale Florals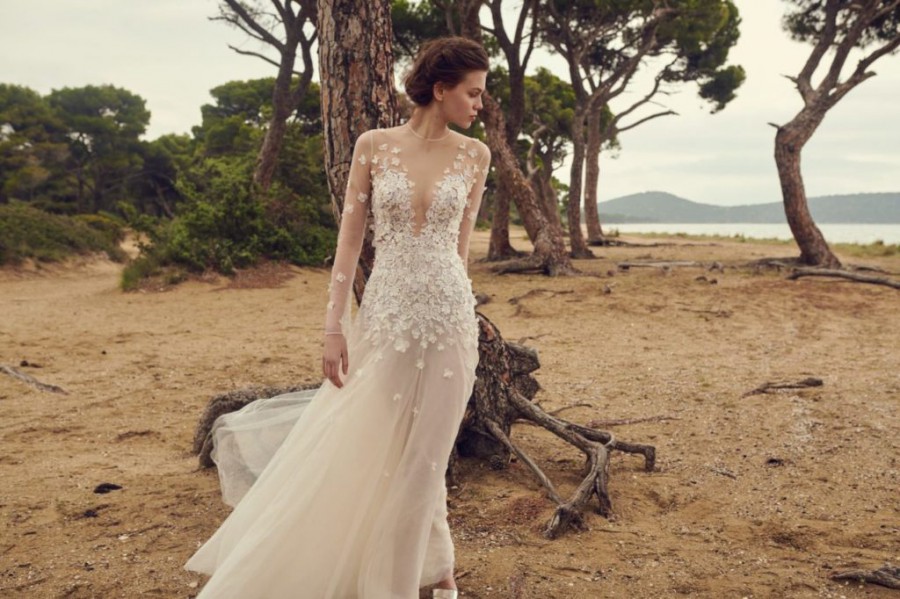 This next sheer sleeve wedding gown feels like it is straight out of a woodland fairytale. The dimensional florals that cover the bodice of the gown fall delicately down he sheer tulle sleeves, giving them an almost floating effect.
22.

Sheer Drama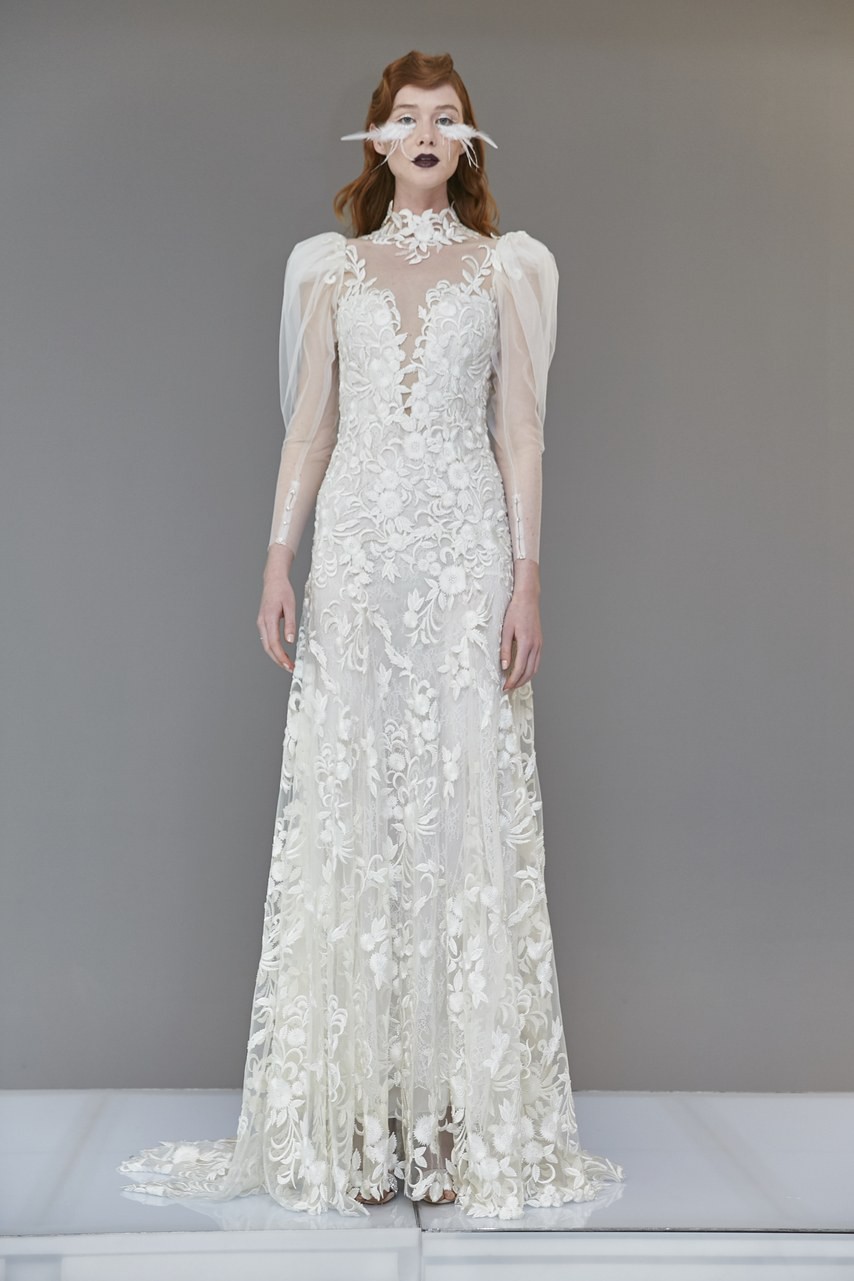 Francesa Miranda brings us a stunning hand embroidered tulle wedding gown with removable sheer silk organza sleeves. These removable sheer sleeves add so much drama to this already stunning wedding style.
23.

Couture Mini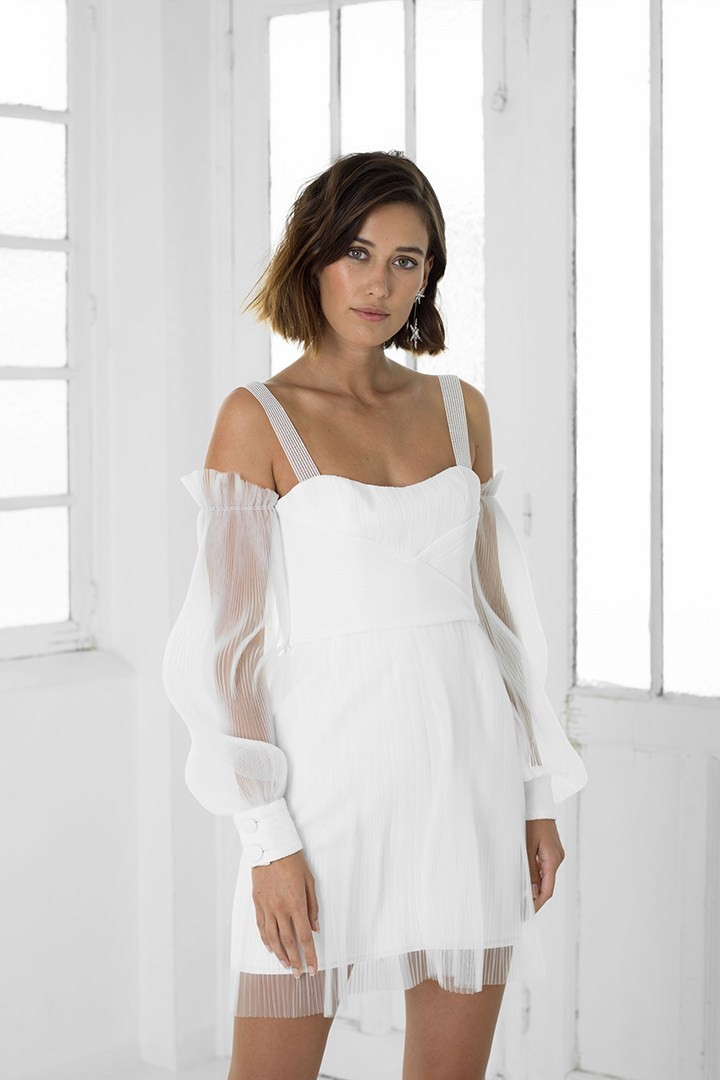 Rime Arodaky brings us a chic, couture bridal mini dress that features long sheer balloon sleeves. Perfect wedding day party dress for our fashion forward brides out there.
24.

Renaissance Inspired
Galia Lahav brings us another sheer sleeve bridal style that has a very Renaissance inspired feel to it. This antique looking couture gown is surprising and bold.
25.

Sheer Tulle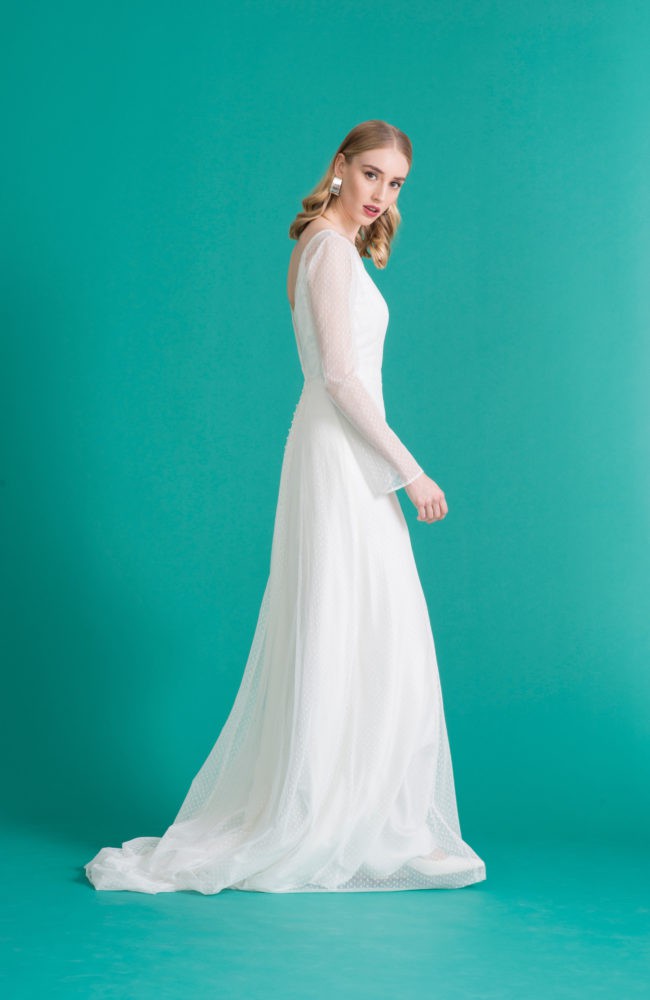 Andrea Hawkes brings us a romantic, feminine wedding gown that features an all over sheer dotted tulle fabric, that carries into the sheer tulle sleeves.

By Kathryn Schrotenboer