Get ready modern bridal babes - we have a barely there bridal outerwear trend that you are going to love.
The addition of bridal coats and capes has taken off in the past few years. But now we are seeing more sheer styles than ever. For a barely there accent that we know all of our contemporary brides out there are going to love! Get ready for a whole new take on bridal outerwear!
01.

Bow Coat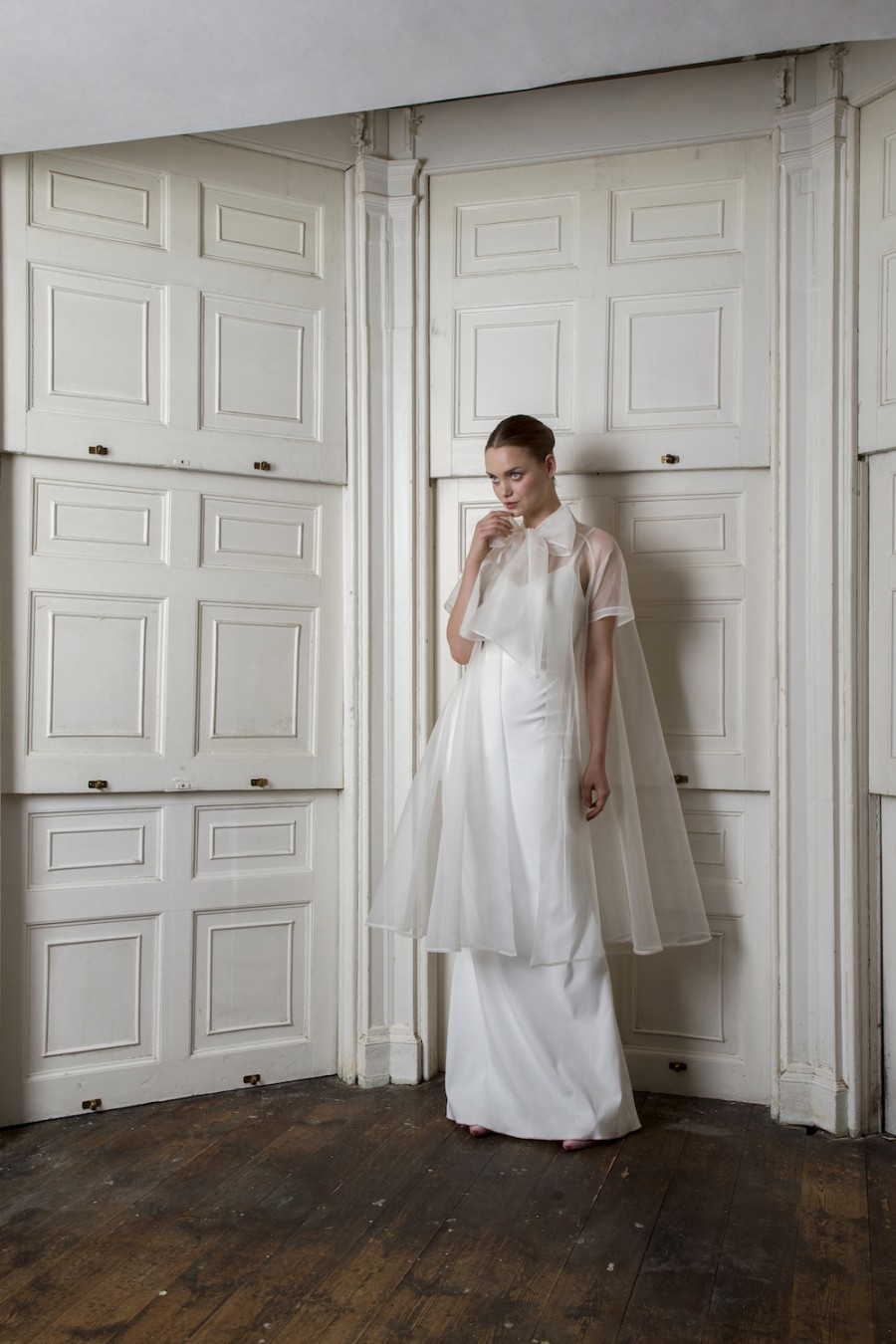 Half Penny London brings us a stunning contemporary wedding accent with this sheer tulle bridal coat. Accented with a front bow at the neck, this is a unique and captivating style.
02.

Regal Riley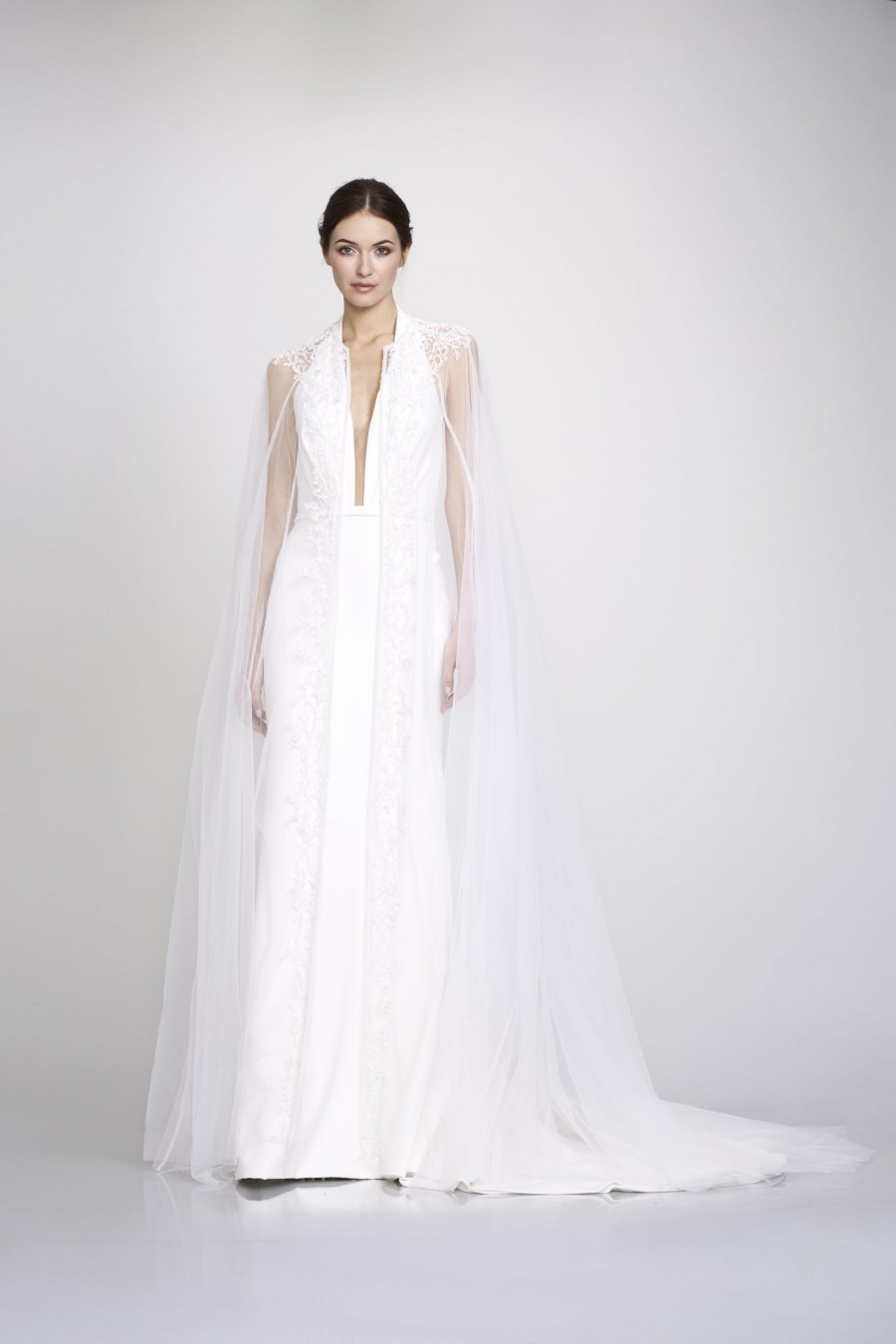 The Riley cape from Theia Couture is a subtle, soft tulle accent piece featuring delicate hand beading. A great way to add a regal touch to your big day.
03.

Delicate Jacket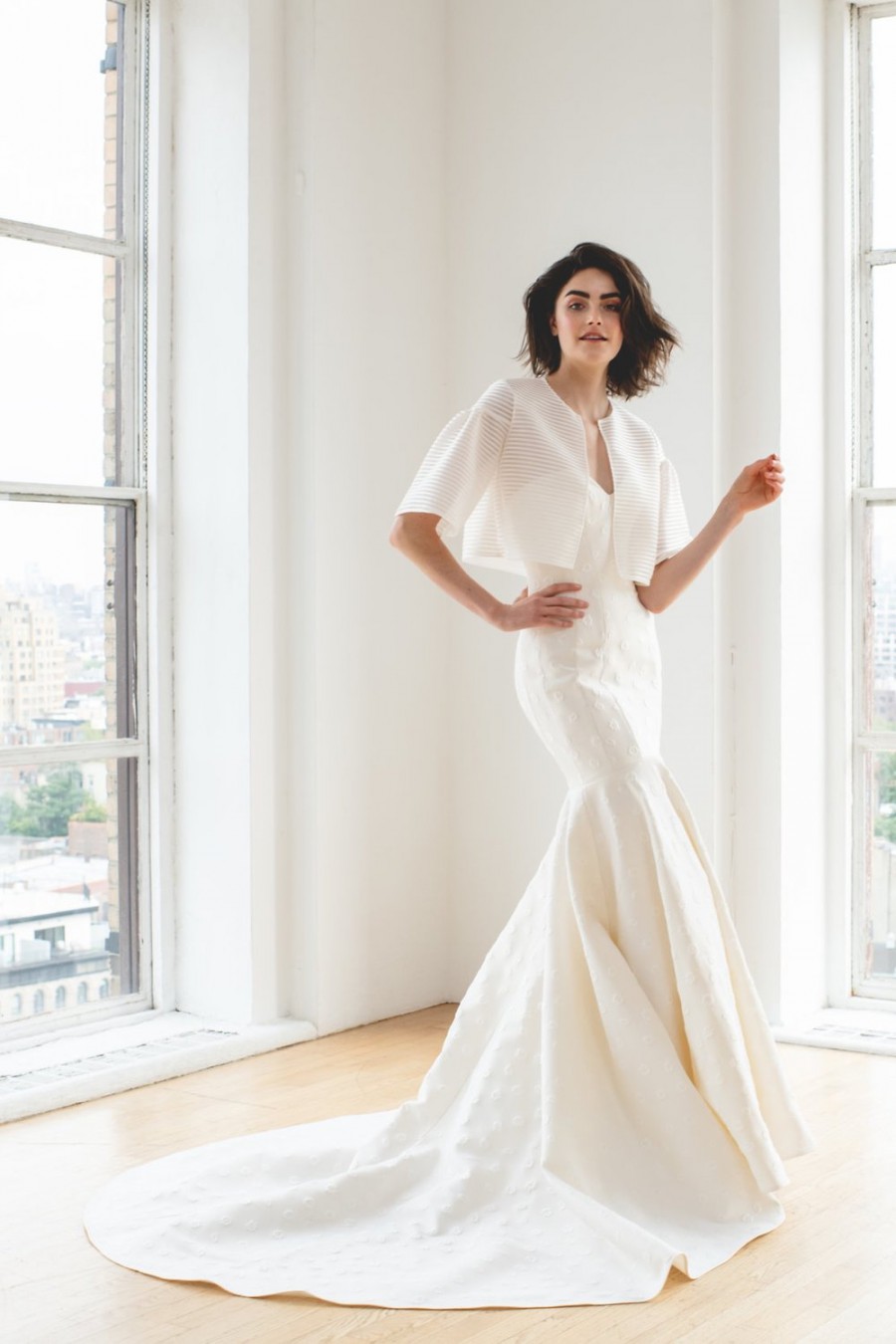 A stunning semi-sheer bridal jacket from Ines di Santo to give you that sophisticated, yet powerful feel on your big day.
04.

Sheer Lace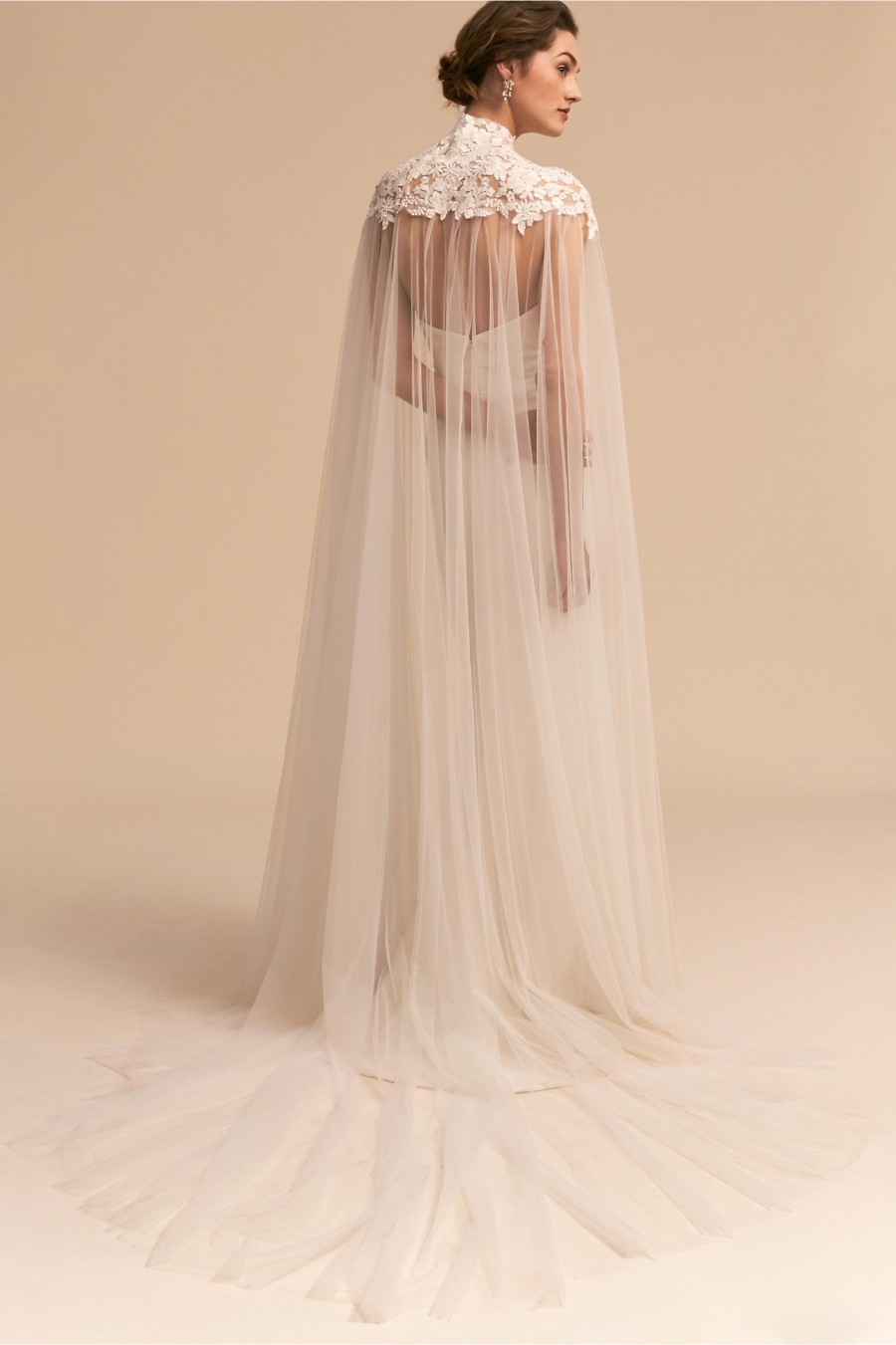 This high neck lace accented cape features a sheer, soft floor length tulle design that is both subtle and regal. This bridal add-on will demand attention on your big day.
05.

Light as Air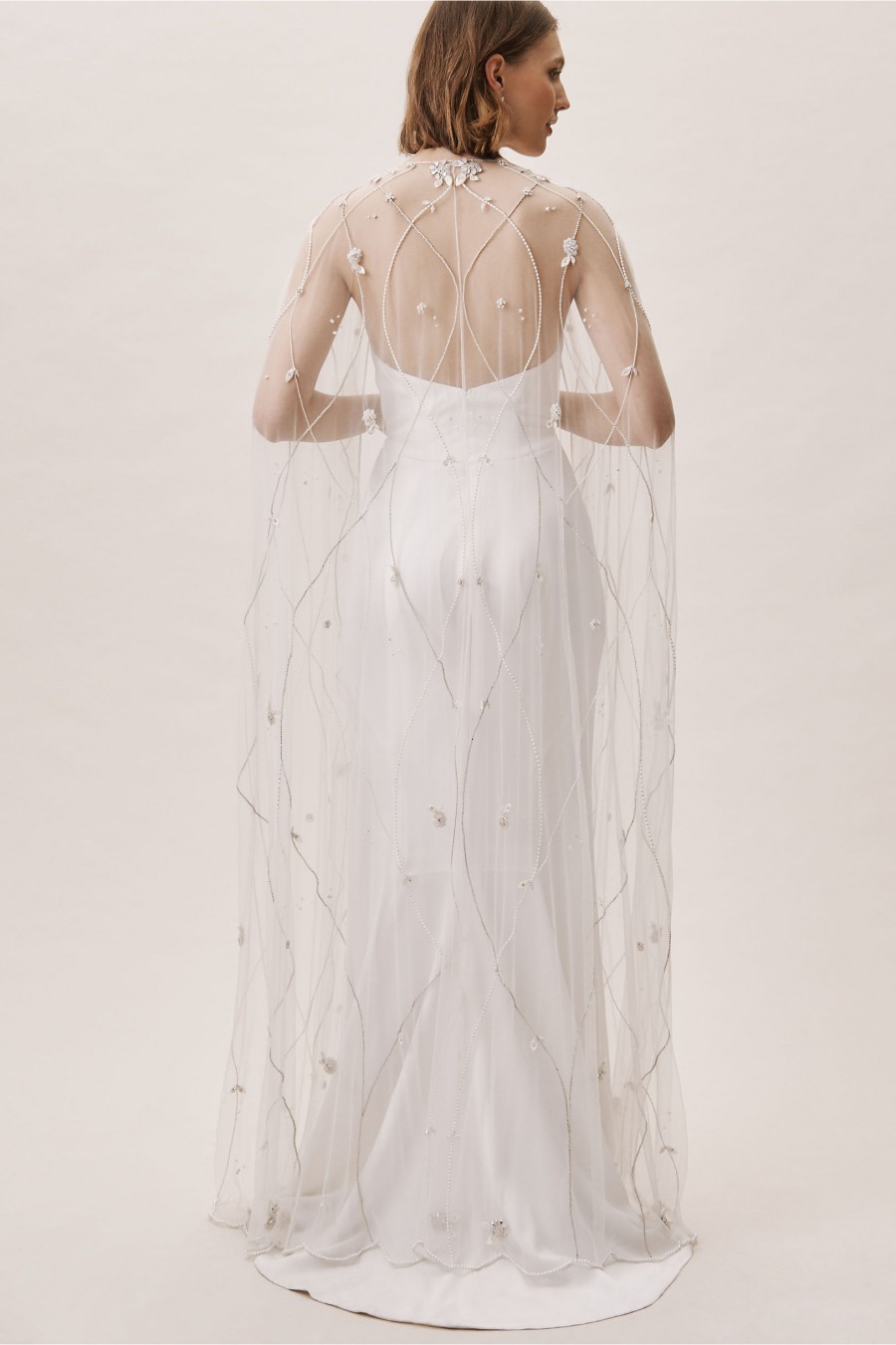 An airy, barely there sheer cape style. The delicate floral embroidery seems to be floating in space because of the sheer delicate weight of this accent piece. So stunning!
06.

Golden Glam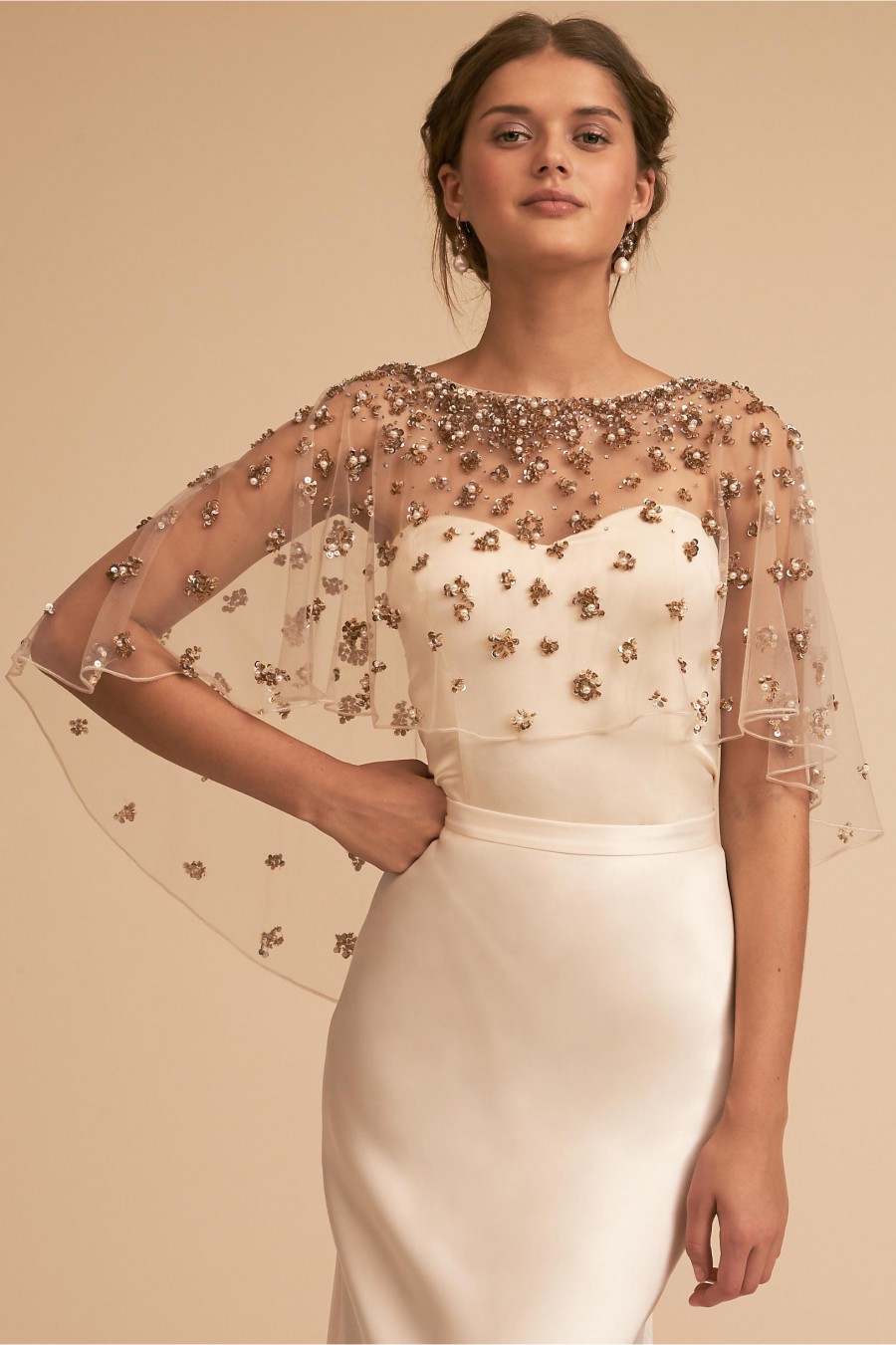 These sheer bridal outerwear accents don't have to be all about sophistication and regal attention. How about adding a touch of glitz and glam to your big day with this gold sequin accented sheer cape?
07.

Botanical Embroidery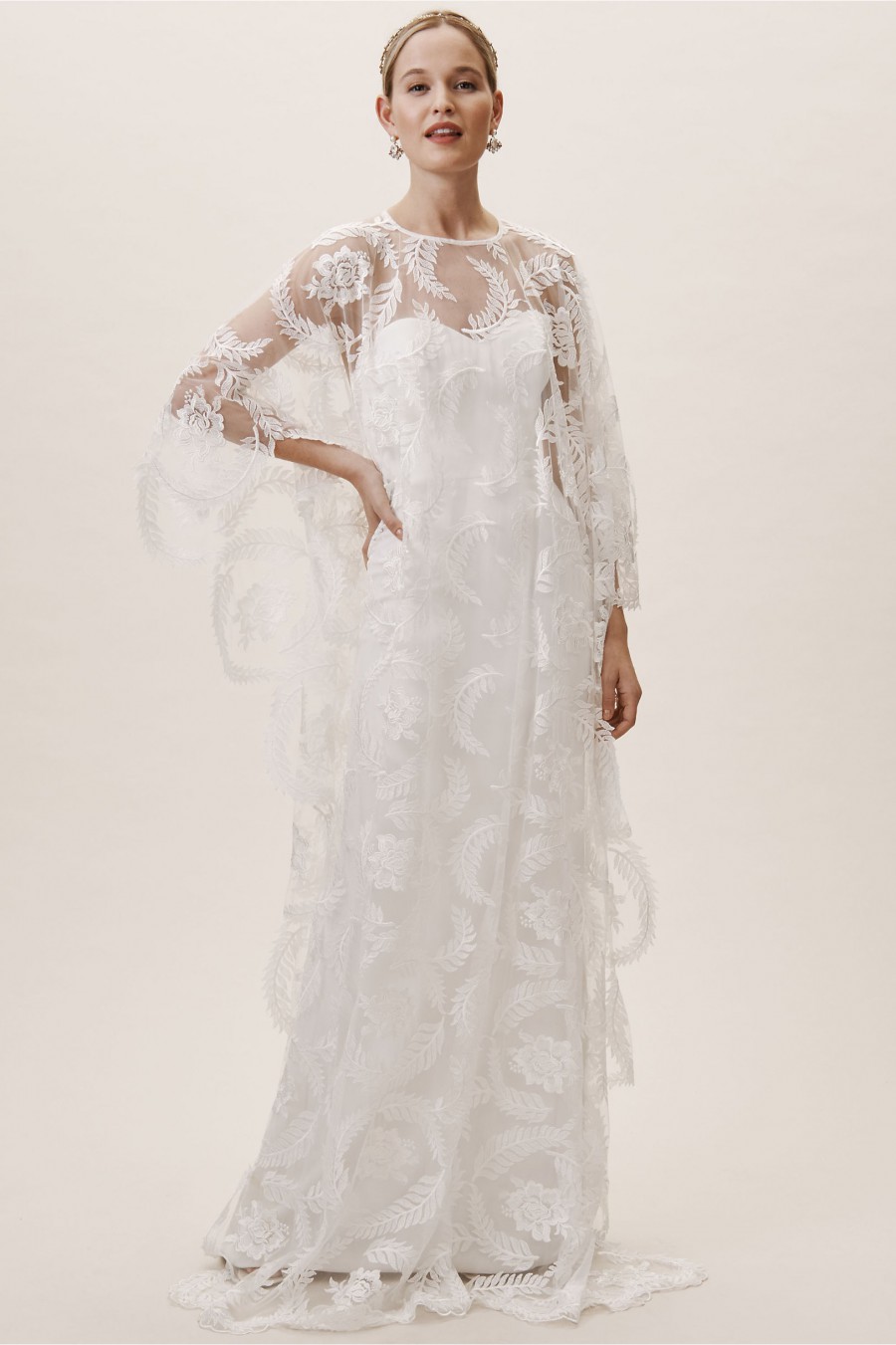 A sheet scalloped bridal cape with all over botanical embroidery. This unique cape will add instant appeal to your wedding day style!
08.

Polka Dot Pearls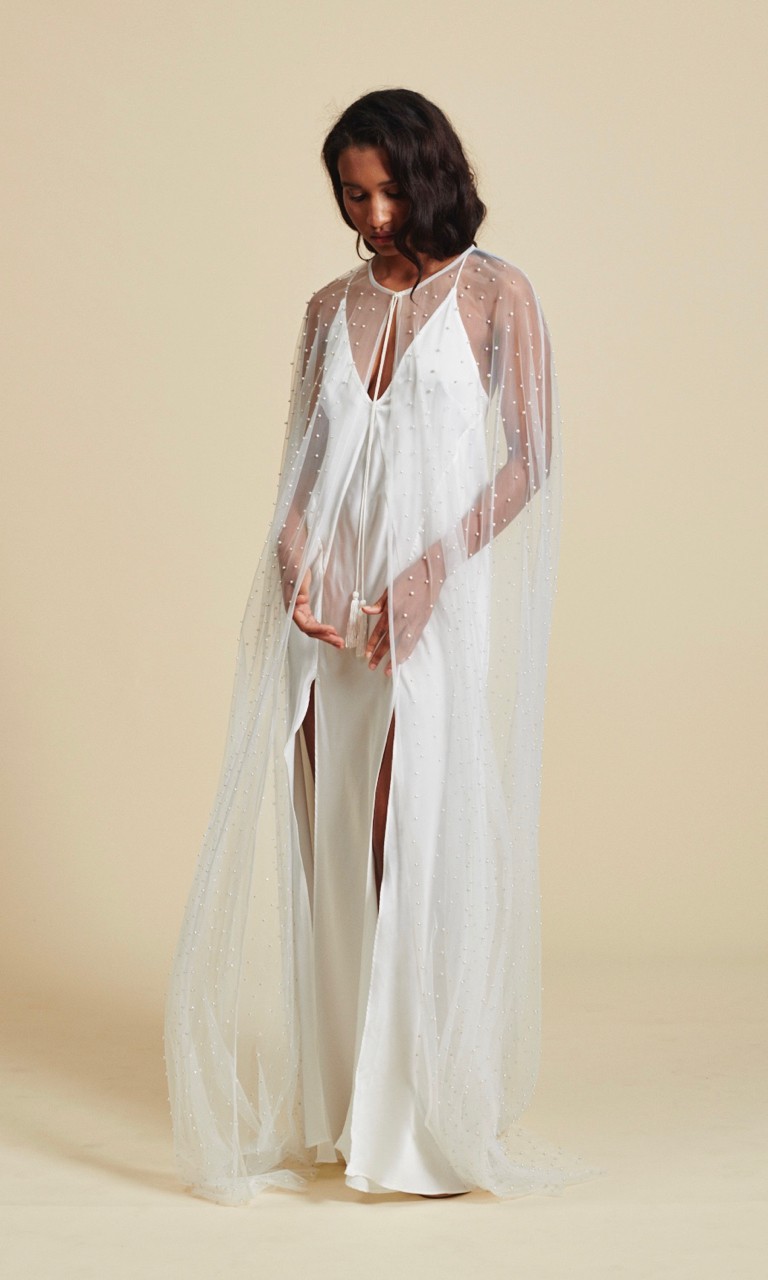 This next bridal outerwear style is from Daughters of Simone - and it is absolutely adorable! This sheer tulle cape is accented with delicate polka dot pearls for a feminine finish to any wedding day look!
09.

Sheer Queen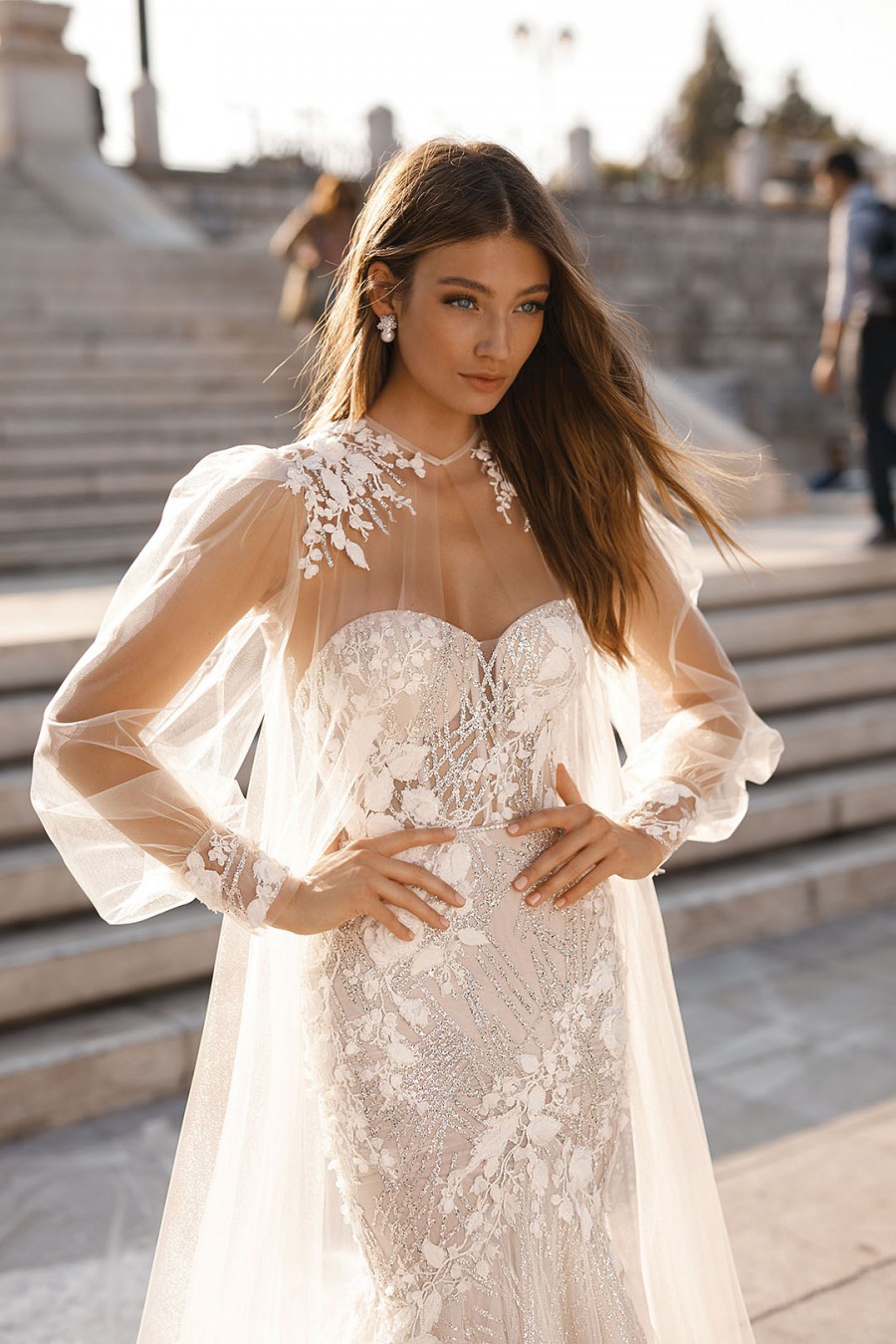 Berta brings us a sheer cape puff sleeve bridal jacket that is fit for a a dramatic wedding day diva. Add a regal, queen worthy finish to your wedding day style with this bridal outerwear accent!
10.

Ice Queen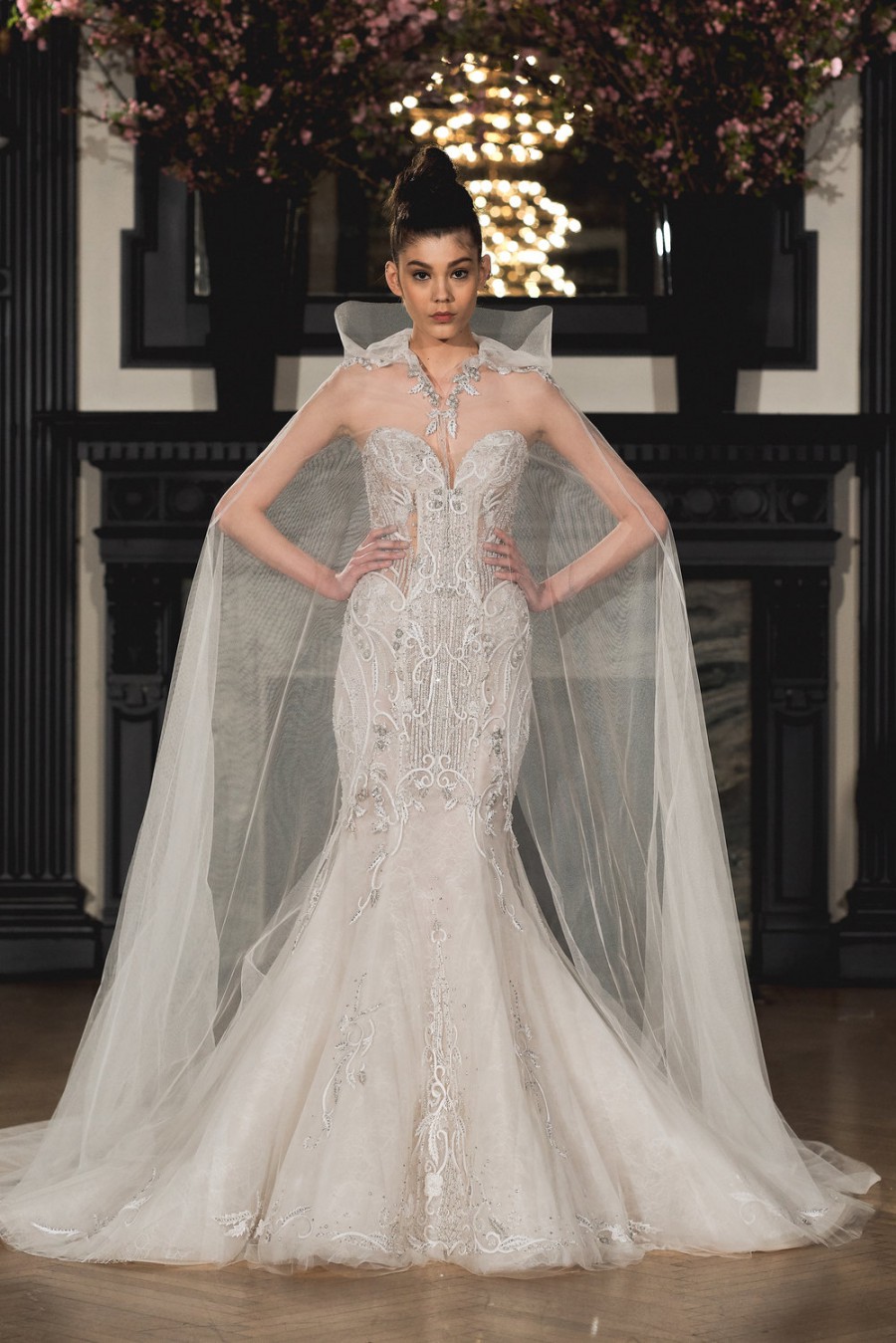 This next sheer cape is reminiscent of the evil queen from Snow White. Pop that collar ladies and get ready to demand some attention on your big day with this sheer accent.
11.

Seeing Sheer Jacket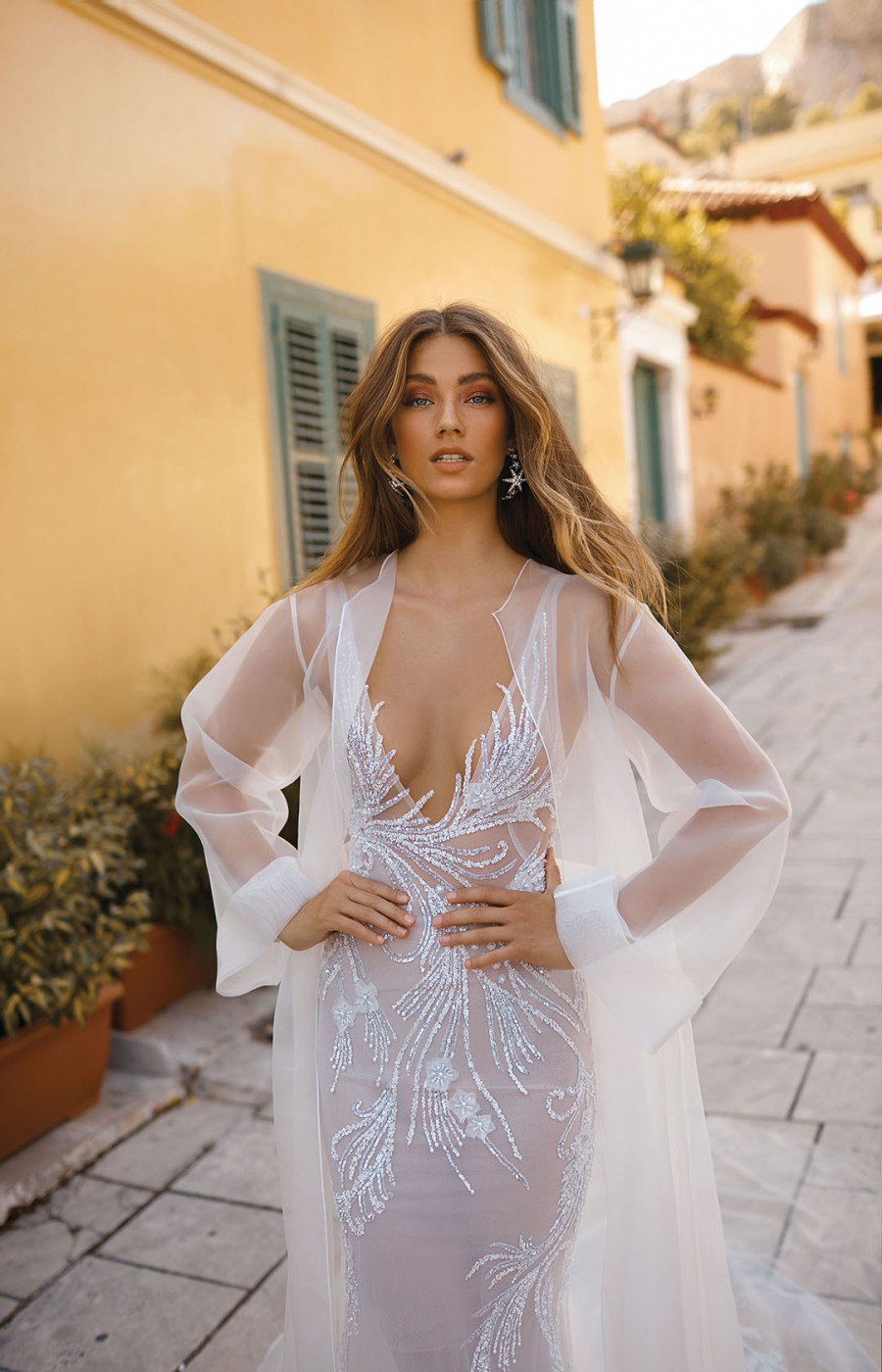 Berta brings us a soft, sheer, floor length bridal coat that is absolutely elegant. This sophisticated barely there outerwear piece will add a touch of polished luxury to any wedding gown.
12.

Sweet and Sassy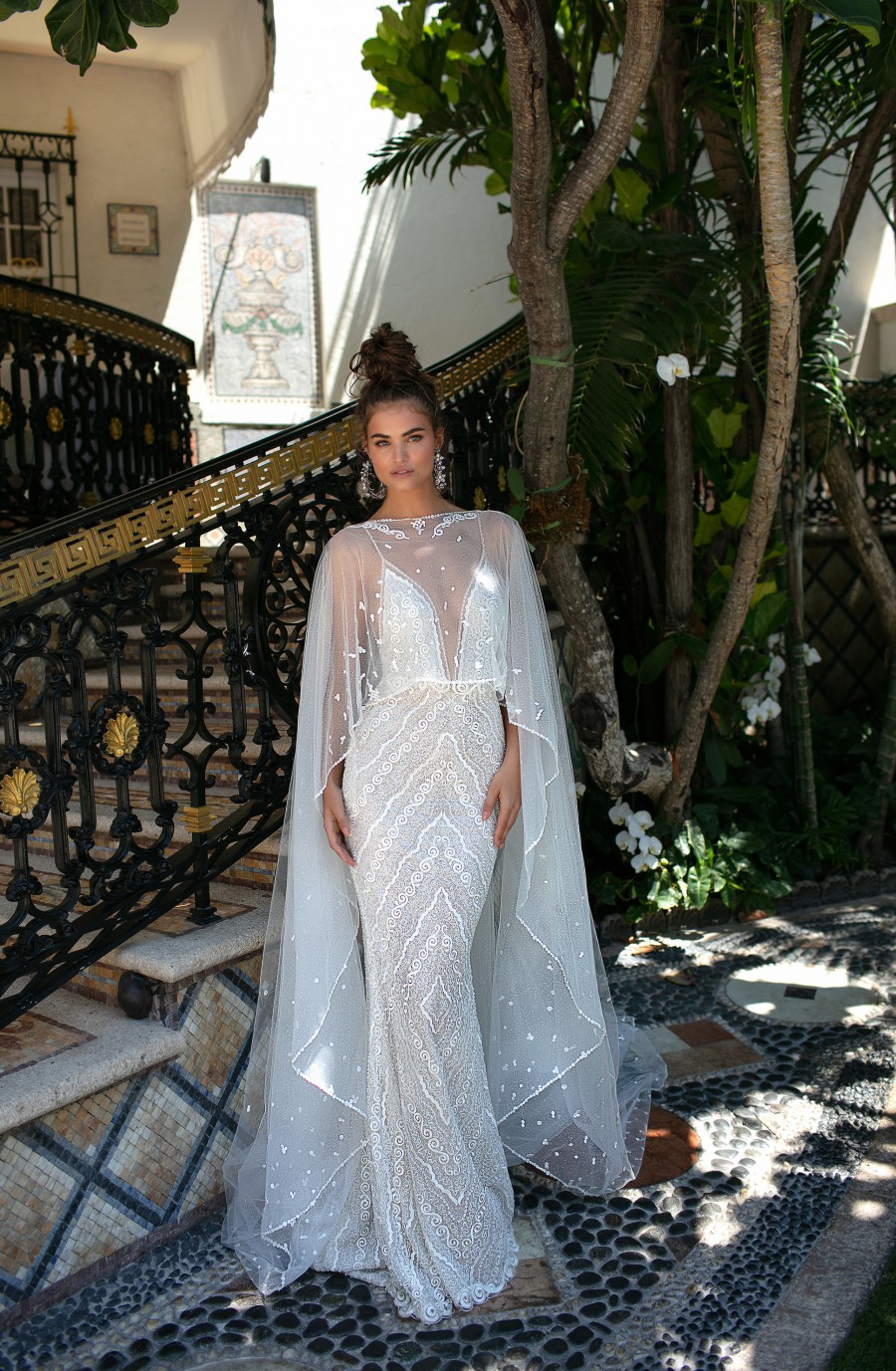 This next piece is sure to add a sweet - yet sassy finish to your wedding day style!
13.

Dramatic Entrance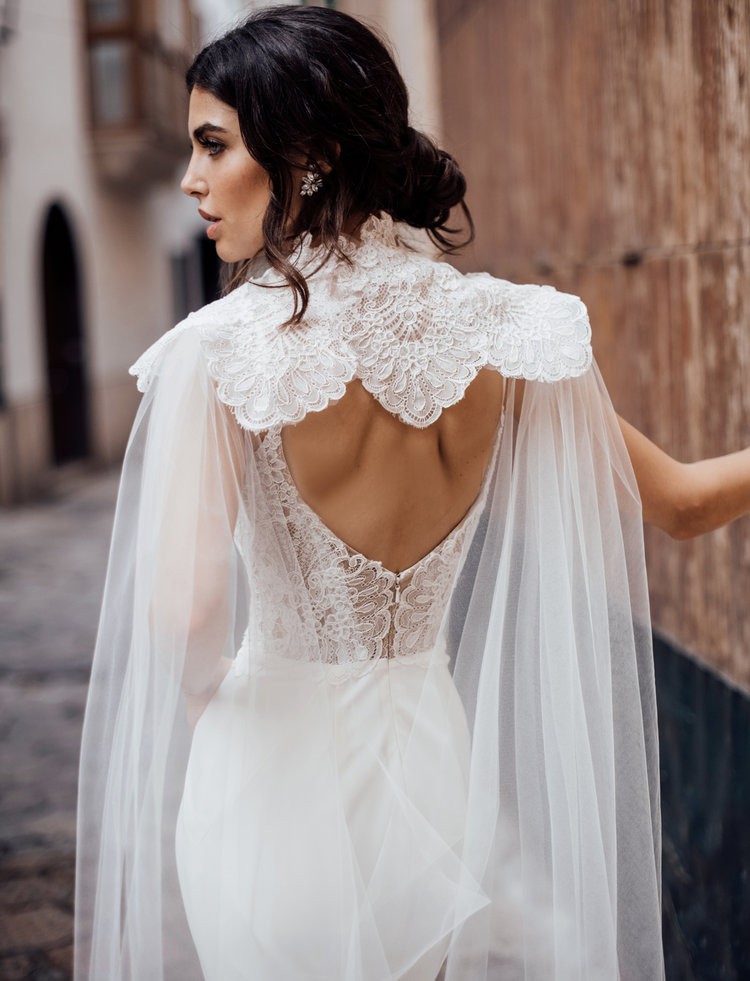 Grab everyone's attention as you make you grande entrance in this dramatic sheer cape accent.
14.

Tulle Drama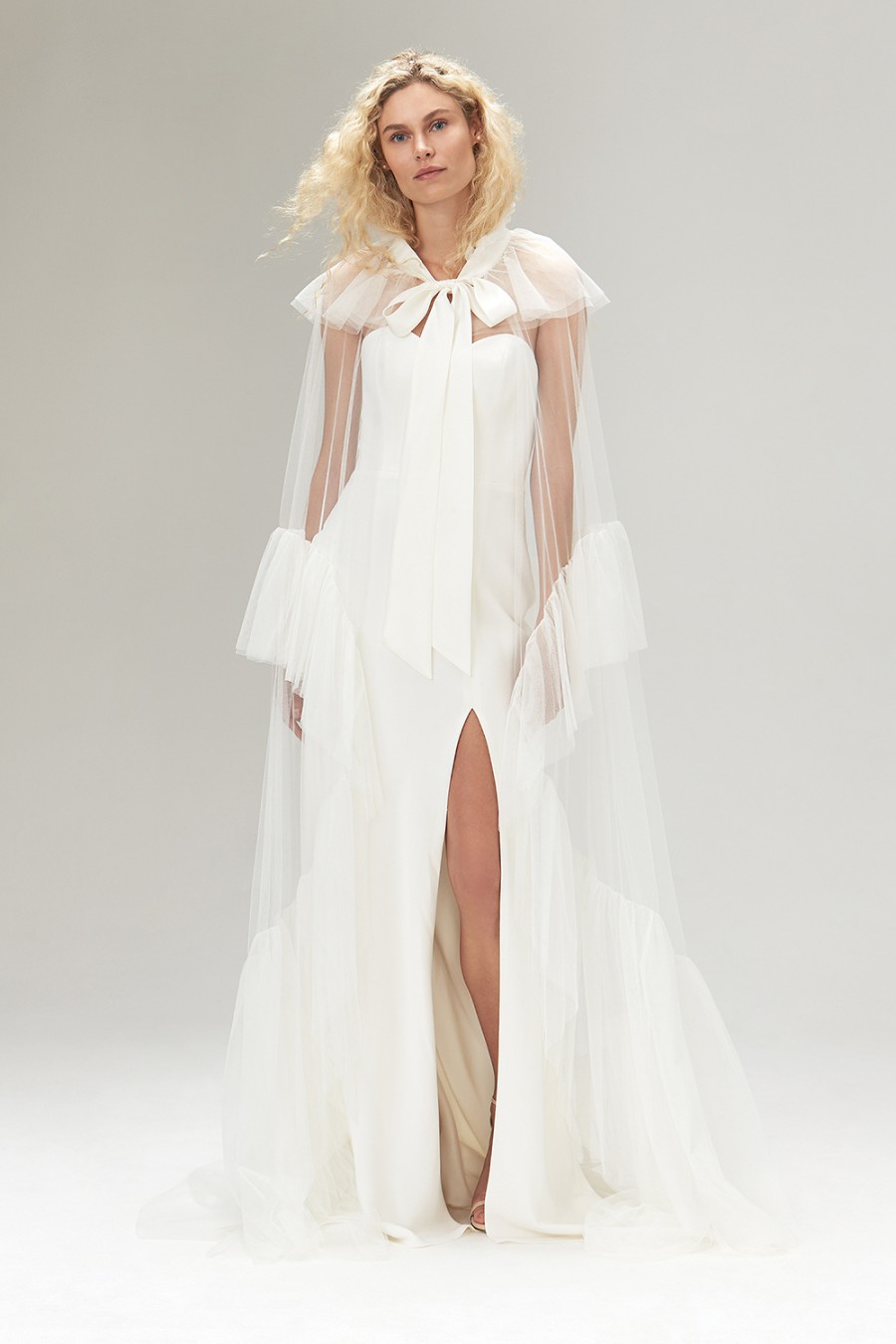 A dramatic tulle cape like nothing else! This sheer bridal outerwear accent will have you feeling like a modern day damsel on your big day. A perfect way to add some drama to a more classic bridal look.
15.

Sheer Vines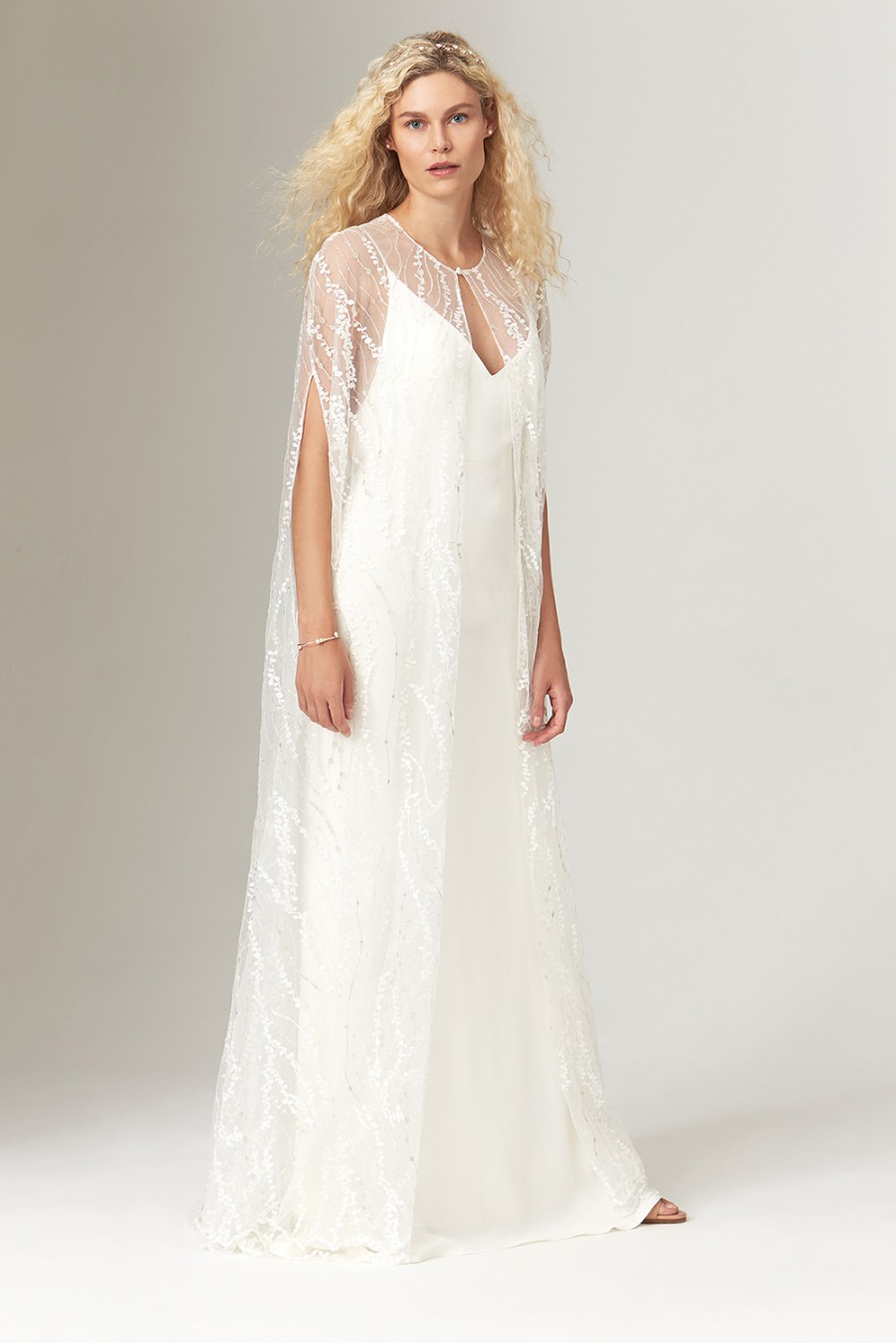 An elegant sheer tulle cape with all over silver and ivory vine embroidery for a truly one of a kind accent.
16.

Tulle Capelet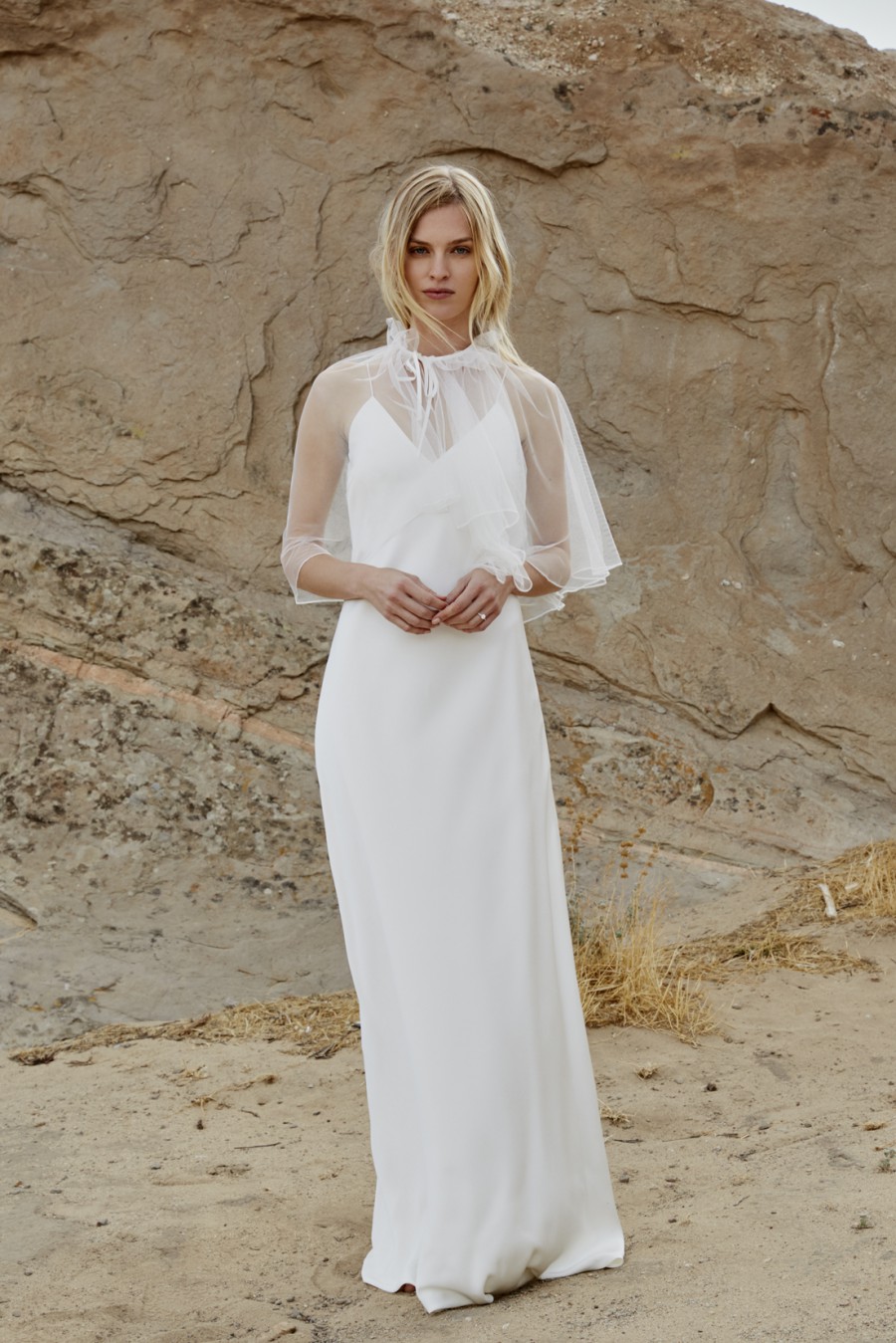 How about a tiny tulle capelet? For when you are just looking for a little touch of a barely there bridal outerwear accent.
17.

Sheer Beading & Fringe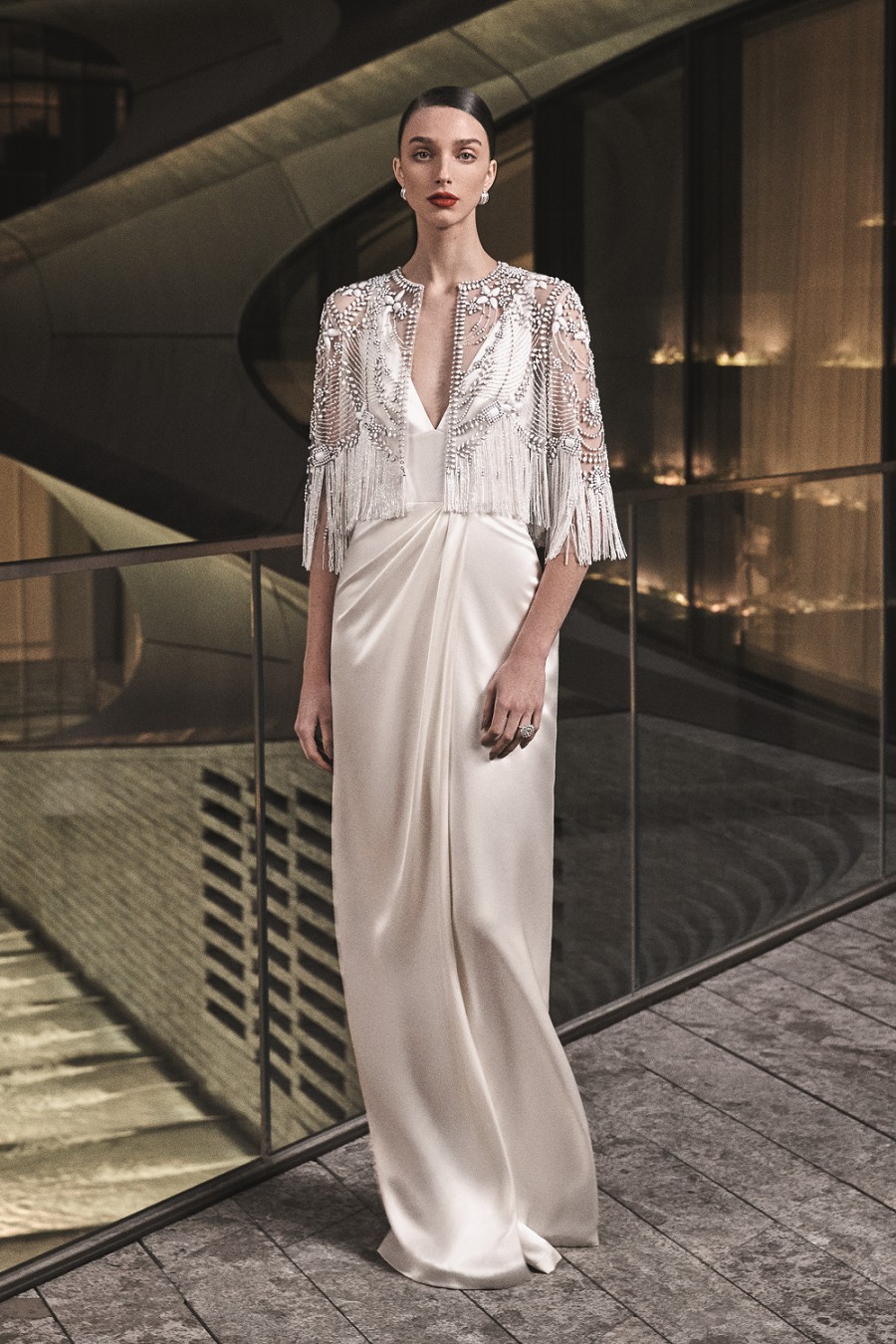 A truly one of a kind sheer bridal jacket featuring intricate beading and bold fringe edging! A playful bridal add-on piece.
18.

Graphic Beading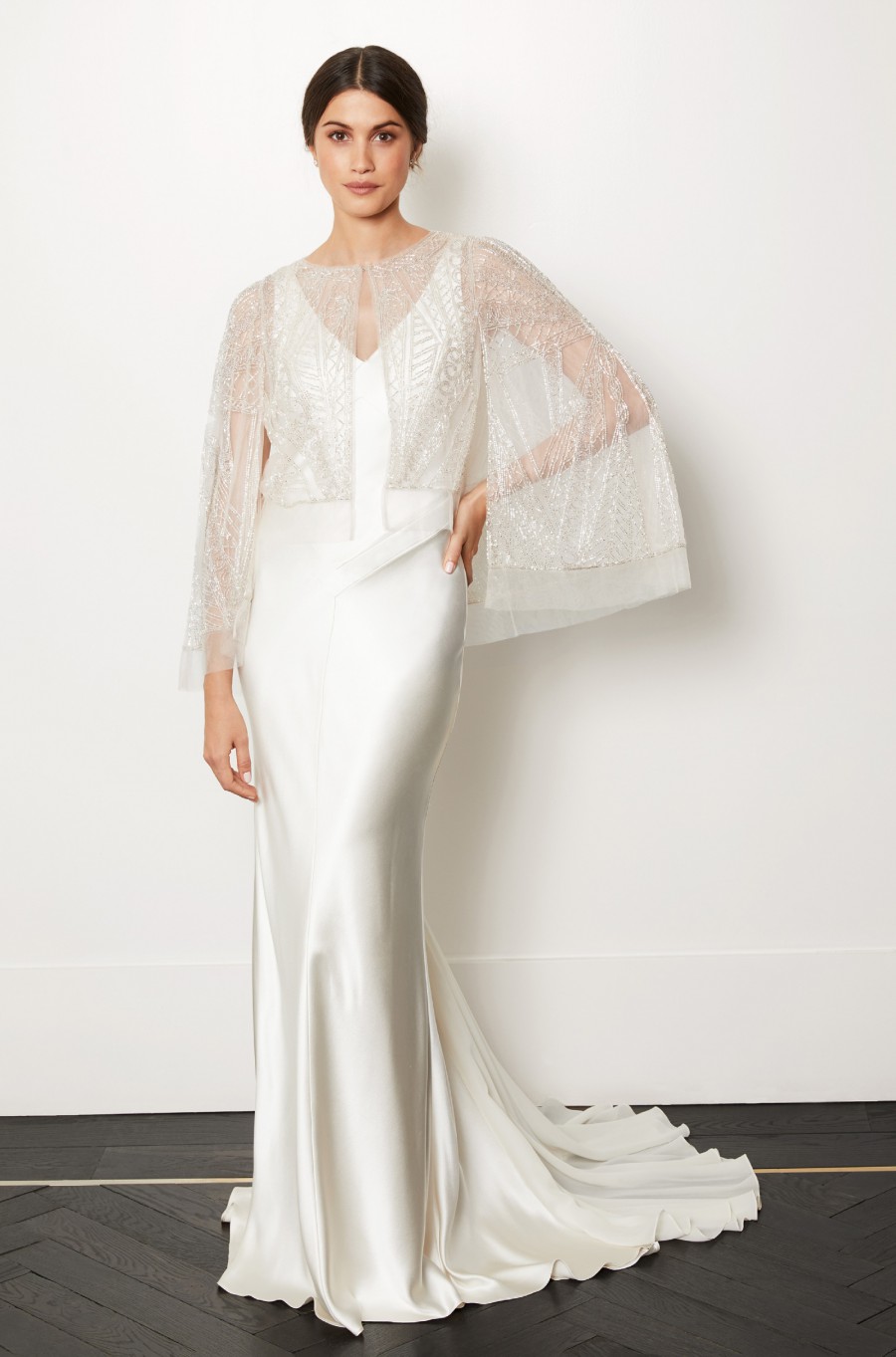 A delicate sheer tulle cape from Amanda Wakeley with intricate graphic hand beaded detailing - is just the thing to add some drama and sparkle to your wedding day look.

By Kathryn Schrotenboer