This wildly romantic wedding was held in a Villa in Tuscany that was once a firm favourite of Leonardo Divinici!
"Aaron and I met when we were housemates in London. There was an instant attraction and something that could have gone horribly wrong flourished into something pretty spectacular.
We were visiting Italy for a friend's wedding. After the wedding Aaron was thoroughly interrogated by me and I was desperate to know when it would be my time! The next night we took an unexpected detour on the way to dinner. We stopped off at the Piazza Michelangelo in Florence and to my complete and utter shock he dropped to one knee and gave a beautiful proclamation of love. I was so surprised I forgot there would be a ring. I said yes before I even saw the sparkler! The poor man sat through a real grilling and little did I know the whole event had been planed months in advance!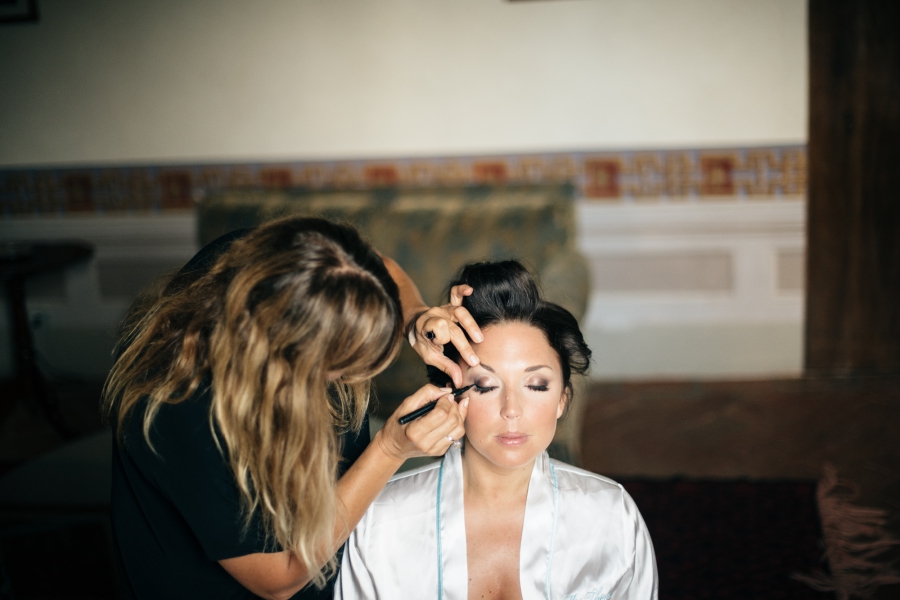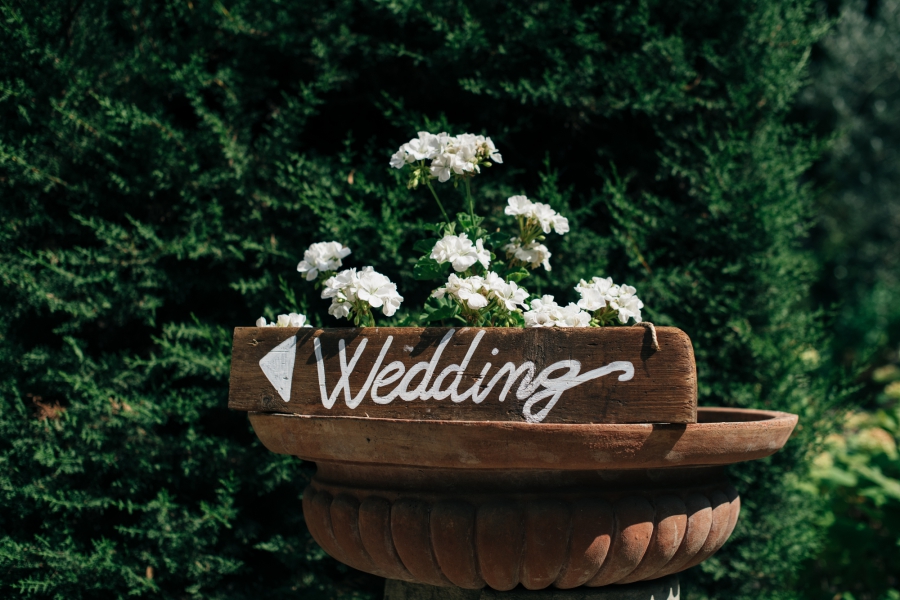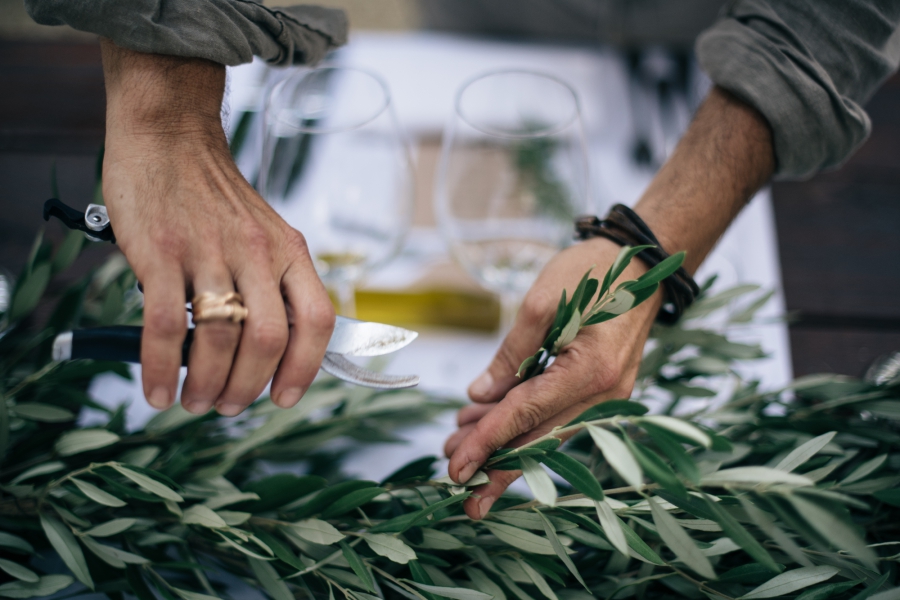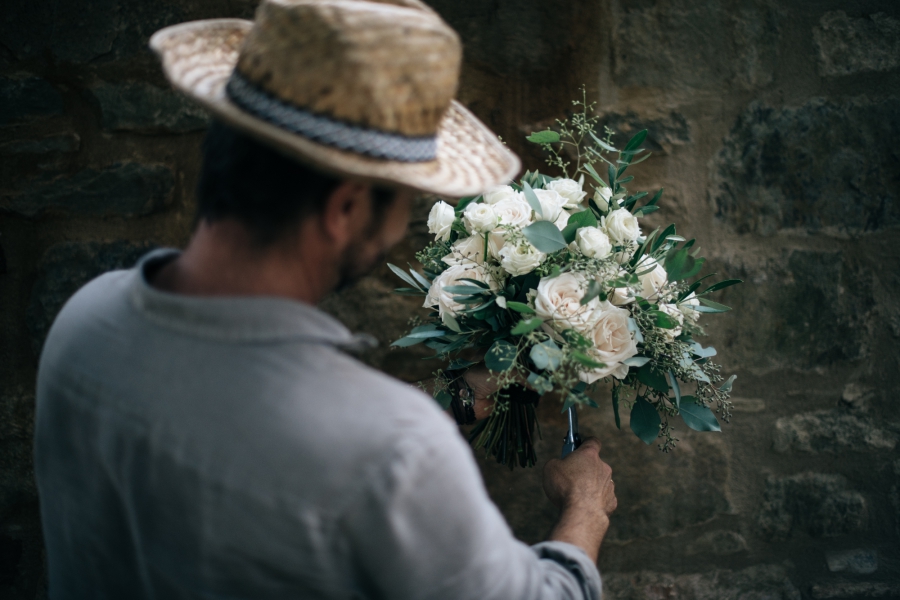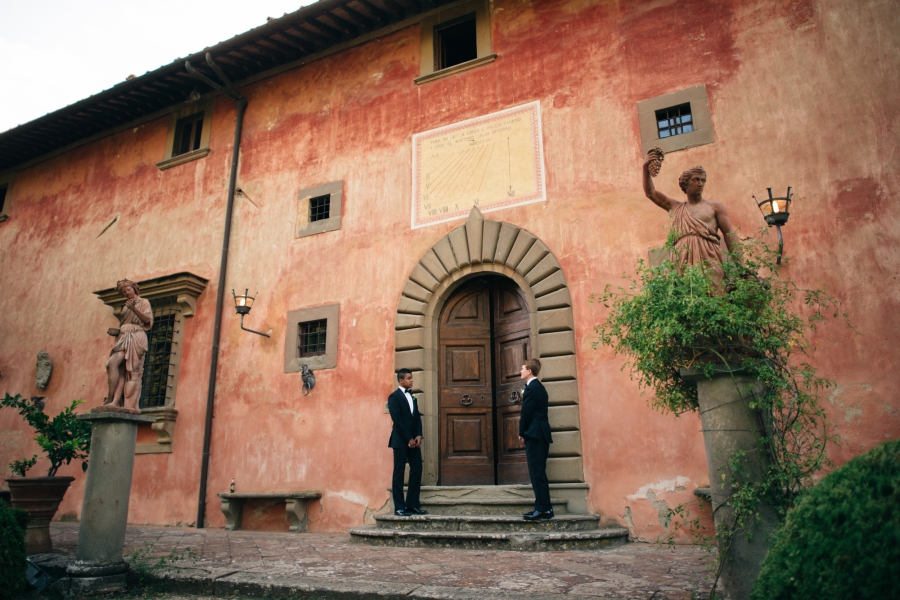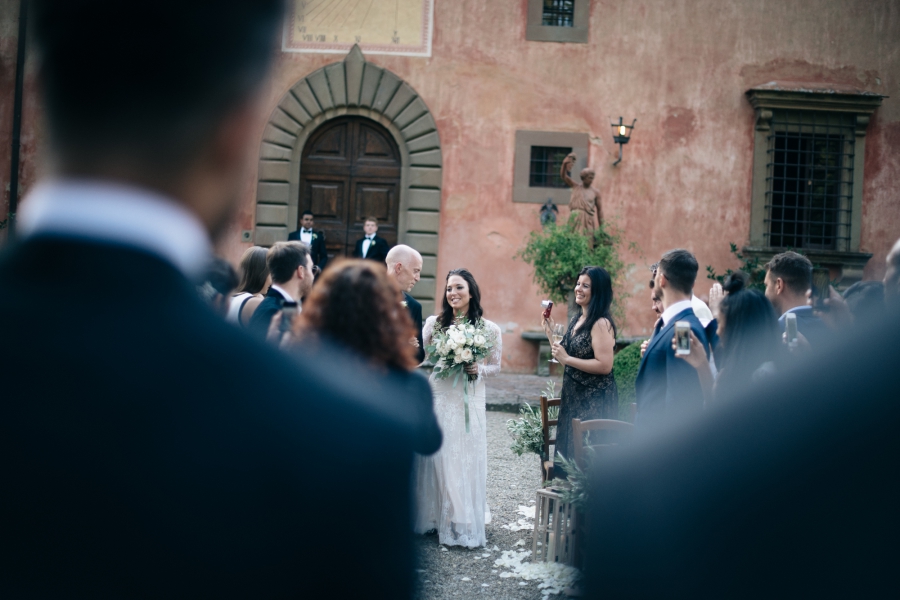 We really tried to stick to emphasizing Tuscany and its immense beauty. All the men wore tuxedos so that was very easy! As my bridesmaids were different shapes and sizes I asked them to wear a long black dress they felt comfortable in and it all seemed to fall into place. I have had my heart set on a long sleeve Inbal Dror dress for a few years so once the date was set I went through the formalities of trying on a few other dresses but ultimately settled right back where I began, with the Inbal Dror dress.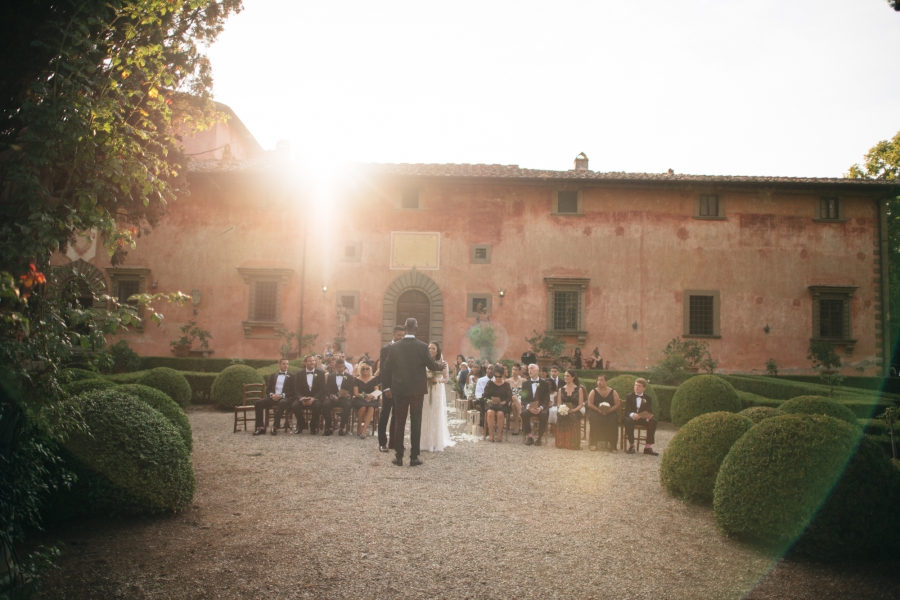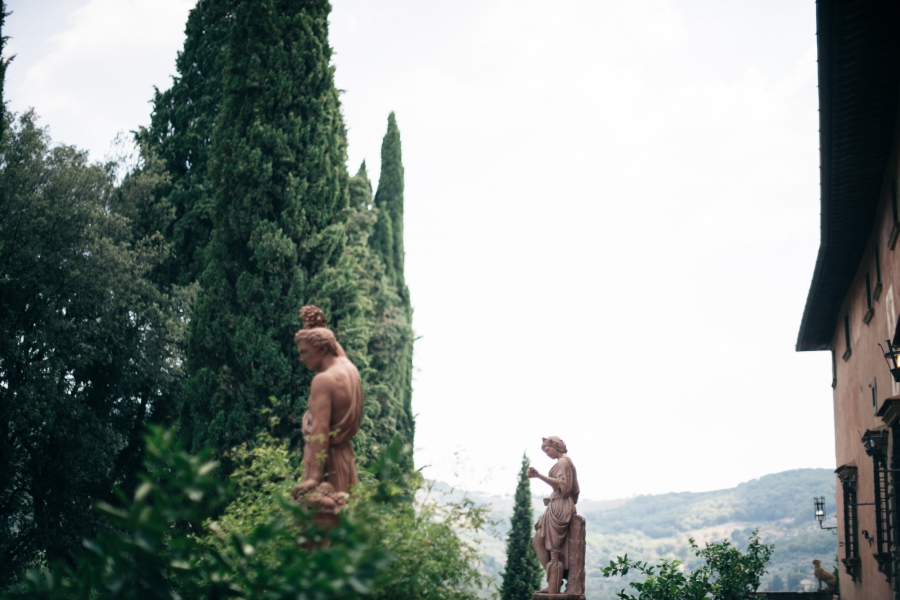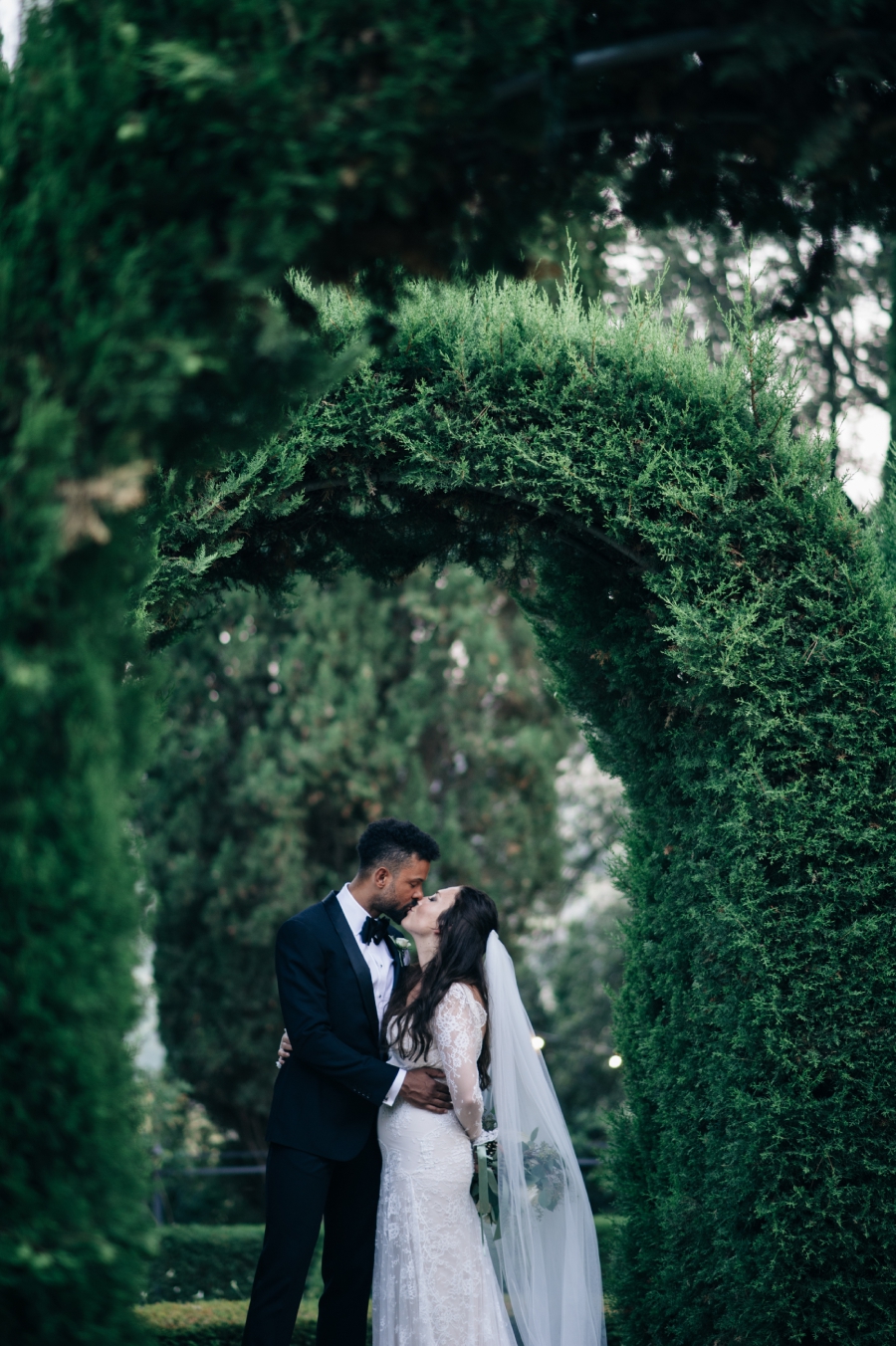 Like every bride I relied on Pinterest and Instagram, but I wanted a dark, moody and earthy affair so took serious inspiration from my exceptional photographer, Lelia Scarfiotti and my florist, La Rosa Canina. The rest was my imagination run wild! Aesthetically we wanted something simple and stunning. We had no colour schemes and I was adamant that I wanted all greens in my floral arrangements. Think big bunches of rosemary, eucalyptus and olive branches! Hundreds of candles for our evening affair was also essential.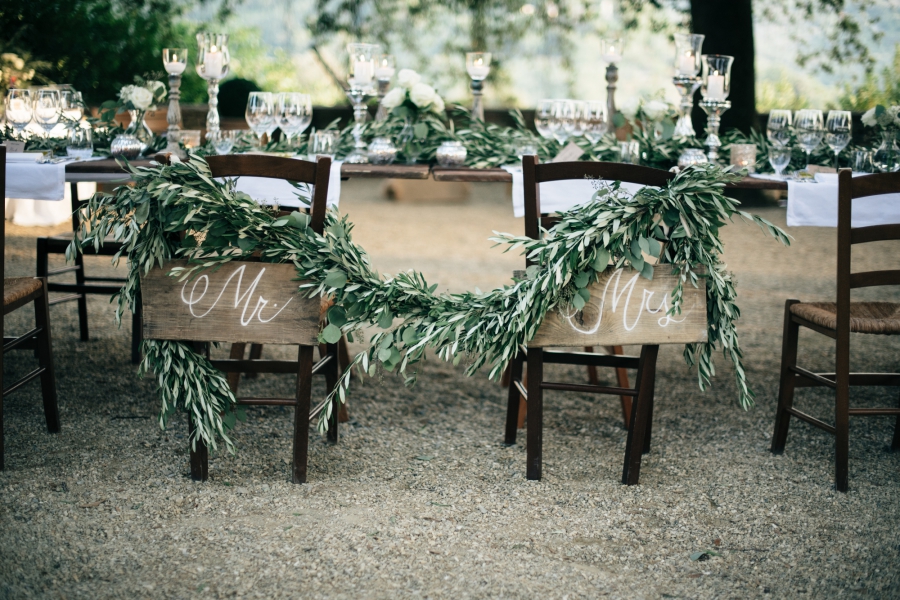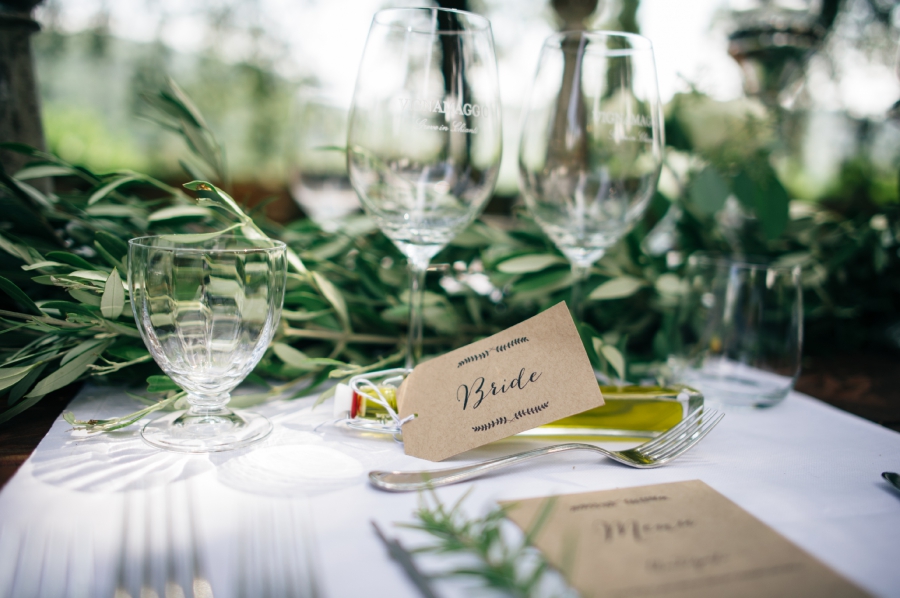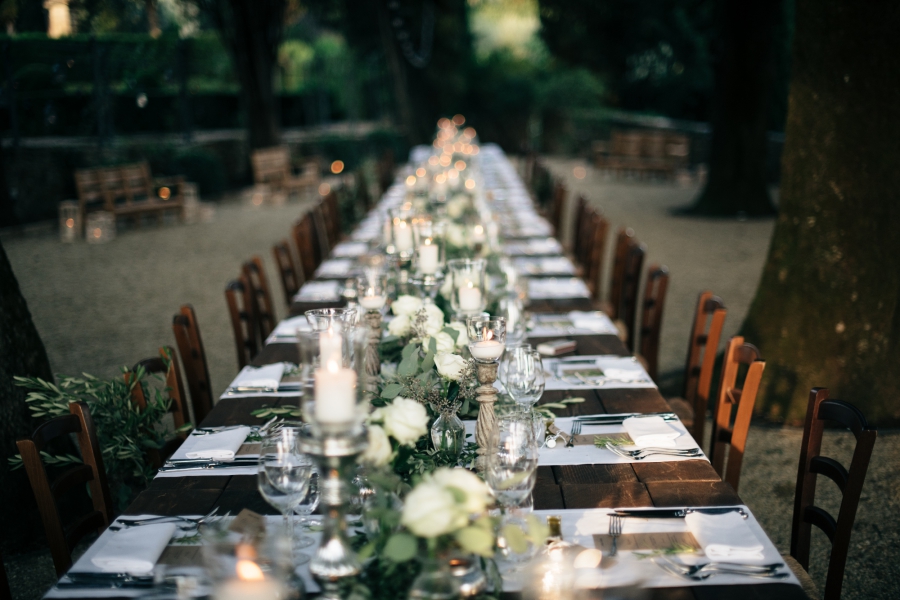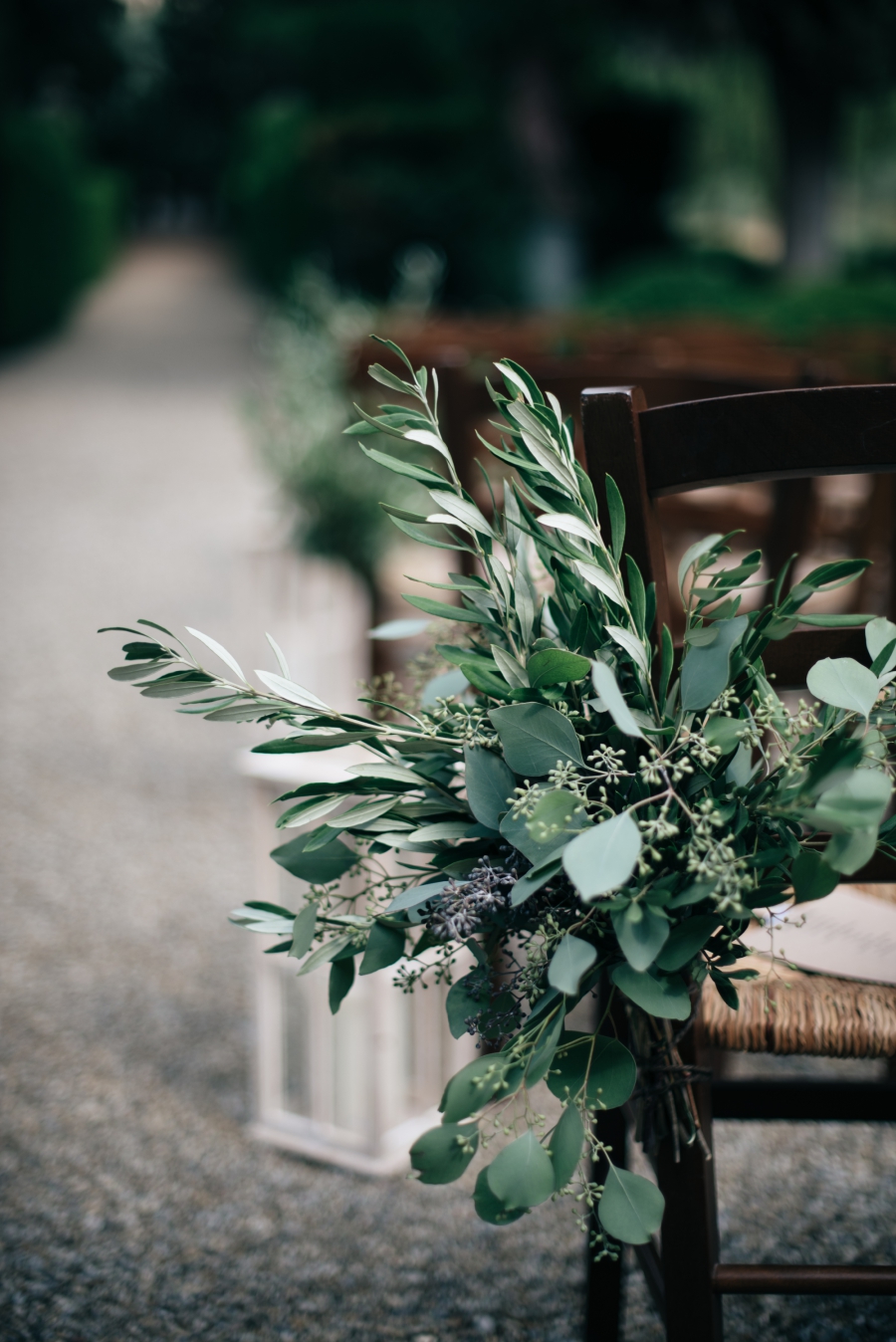 The actual wedding day was incredibly relaxed with many of our guests helping our vendors in the setup and preparation. We did however have a strict black and white theme in regards to the wedding attire for our guests. It was the ONLY thing we asked of our guests. I wanted the beauty of the landscape and villa to standout, not the clothes. Plus, what girl doesn't have a little black dress they are looking to break out of the cupboard!
As we asked our guests to come all the way to Italy we ensured that all planned activities had their own personal touches. From the moment the guests arrived they received a welcome bag complete with wine and produce from the region along with a personalized welcome note and itinerary and lots of other little goodies. Our place settings were little glass bottles of local olive oil with a name place firmly attached with twine (for a rustic feel).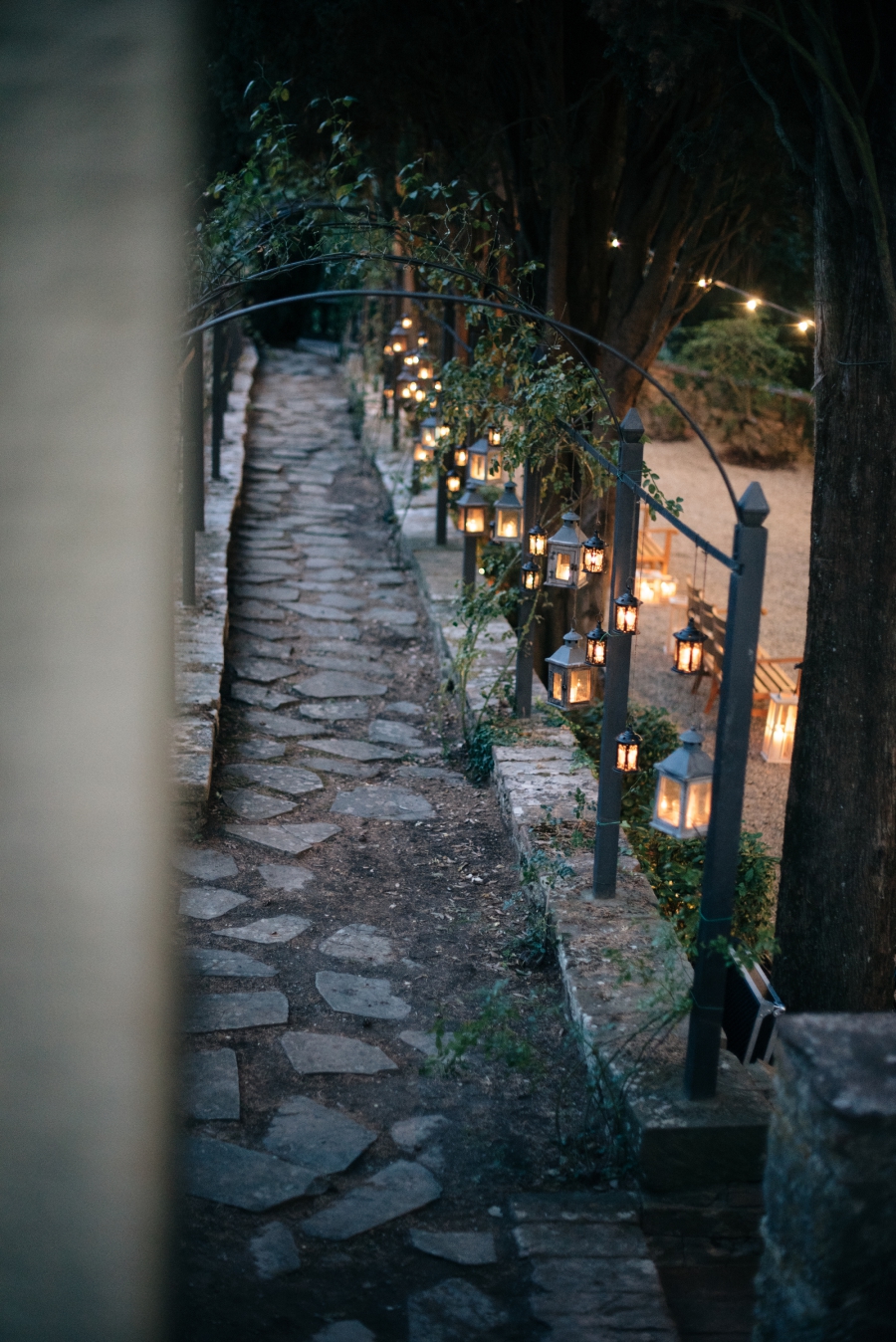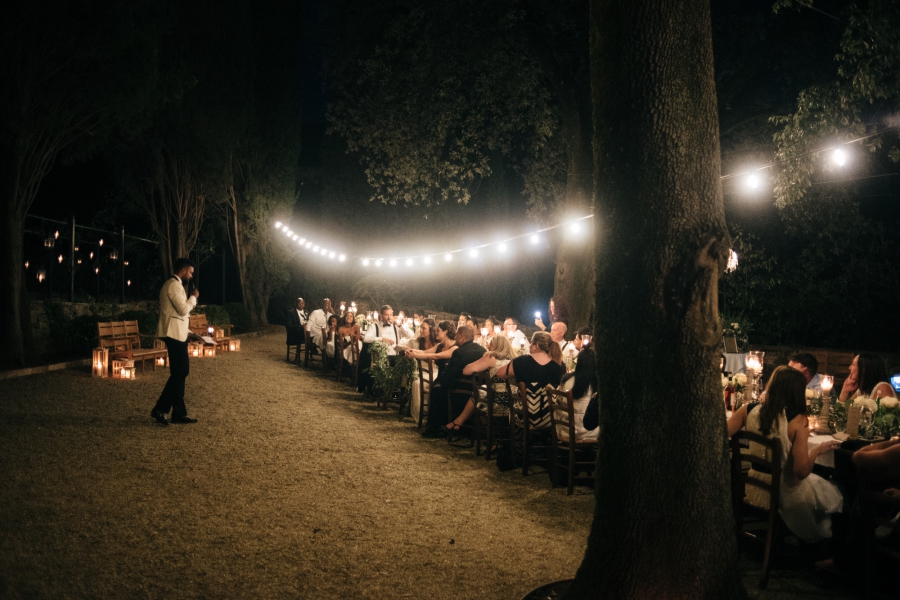 I am American and my husband and I are saving money to move to America. The dress, though my dream and absolutely perfect, does not hold much sentimental meaning for me. I was fortunate enough to wear my mother's dress to our civil ceremony and that is the dress that is priceless to me. I hope that by selling the Inbal dress I am able to contribute to our goal and give another bride a chance to feel like the most beautiful woman in the room."

Photography Lelia Scarfiotti | Floral La Rosa Canina | Location Villa Vignamaggio

By Ingrid Szajer