Because not all brides want to follow the rules...
We gathered out favorite rule breaking, rebellious bridal styles that you don't want to miss. These looks may just inspire to add a touch of rebel style to your wedding day look...
01.

Wedding Day Pearls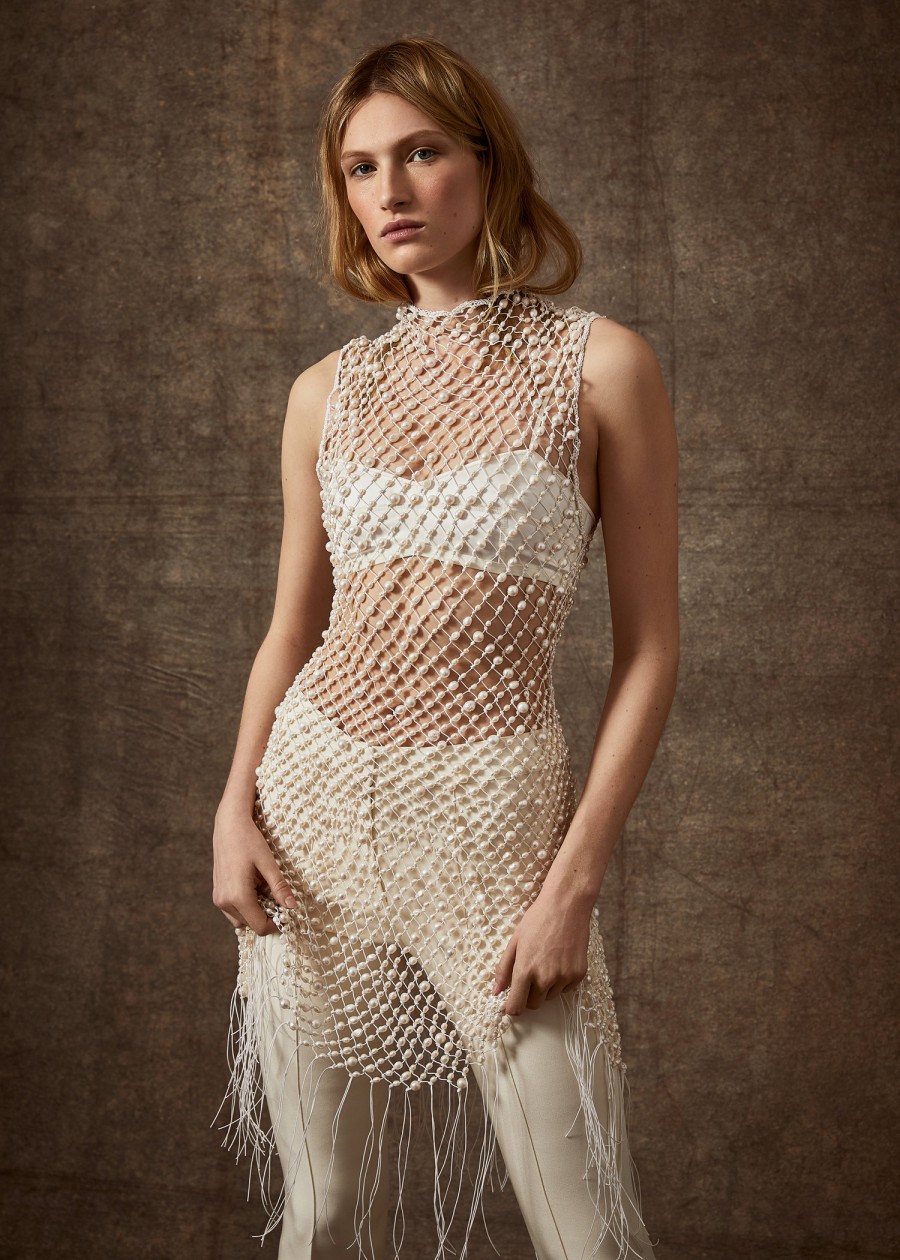 When thinking of rebellious bridal, Danielle Frankel is the perfect designer to turn towards. And we can't help but love this rule breaking netted pearl bridal style.
02.

Rebel Shorts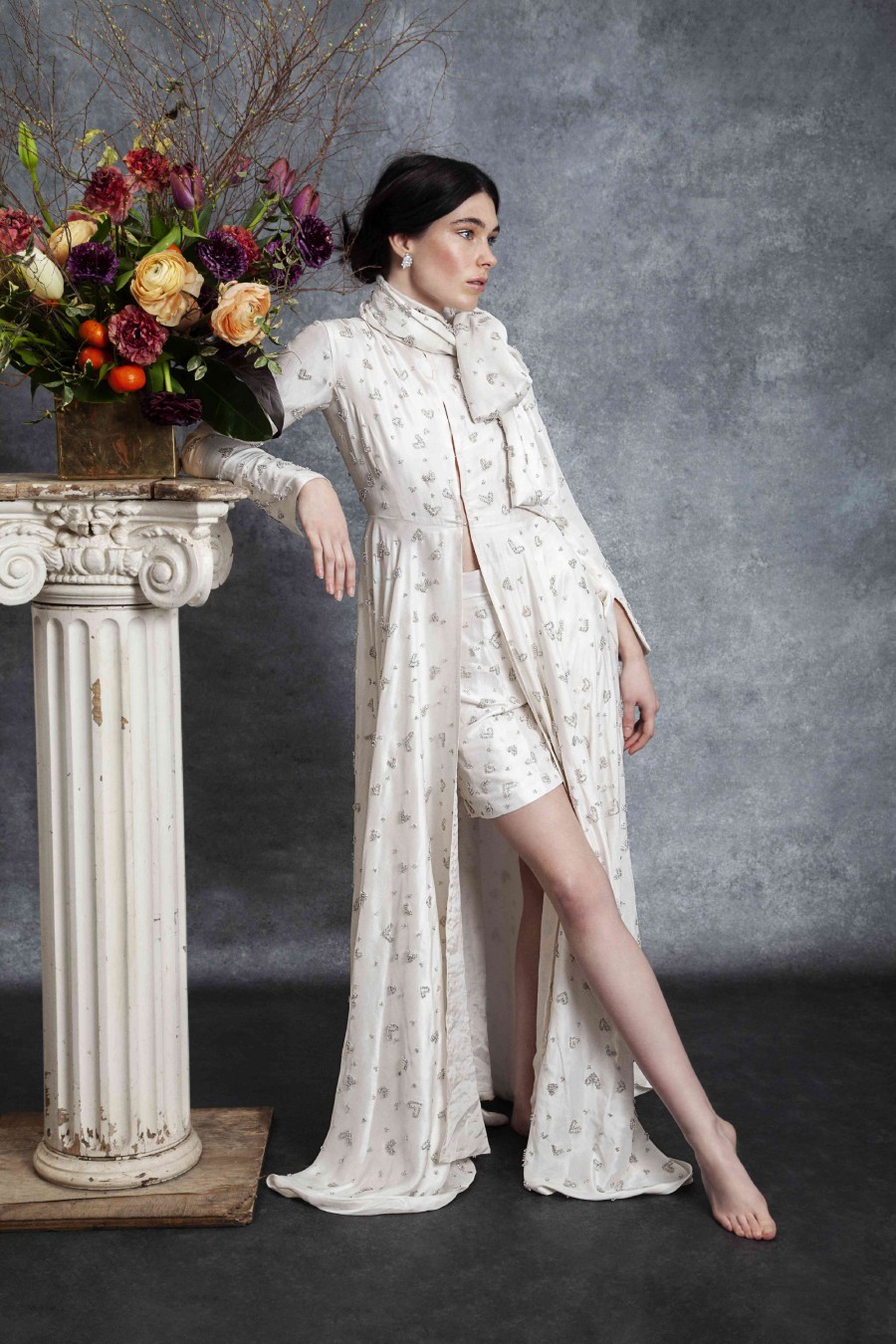 Rebel brides don't have to wear a dress on their big day if they don't want to. So how about bridal shorts?
03.

Tied Off Tulle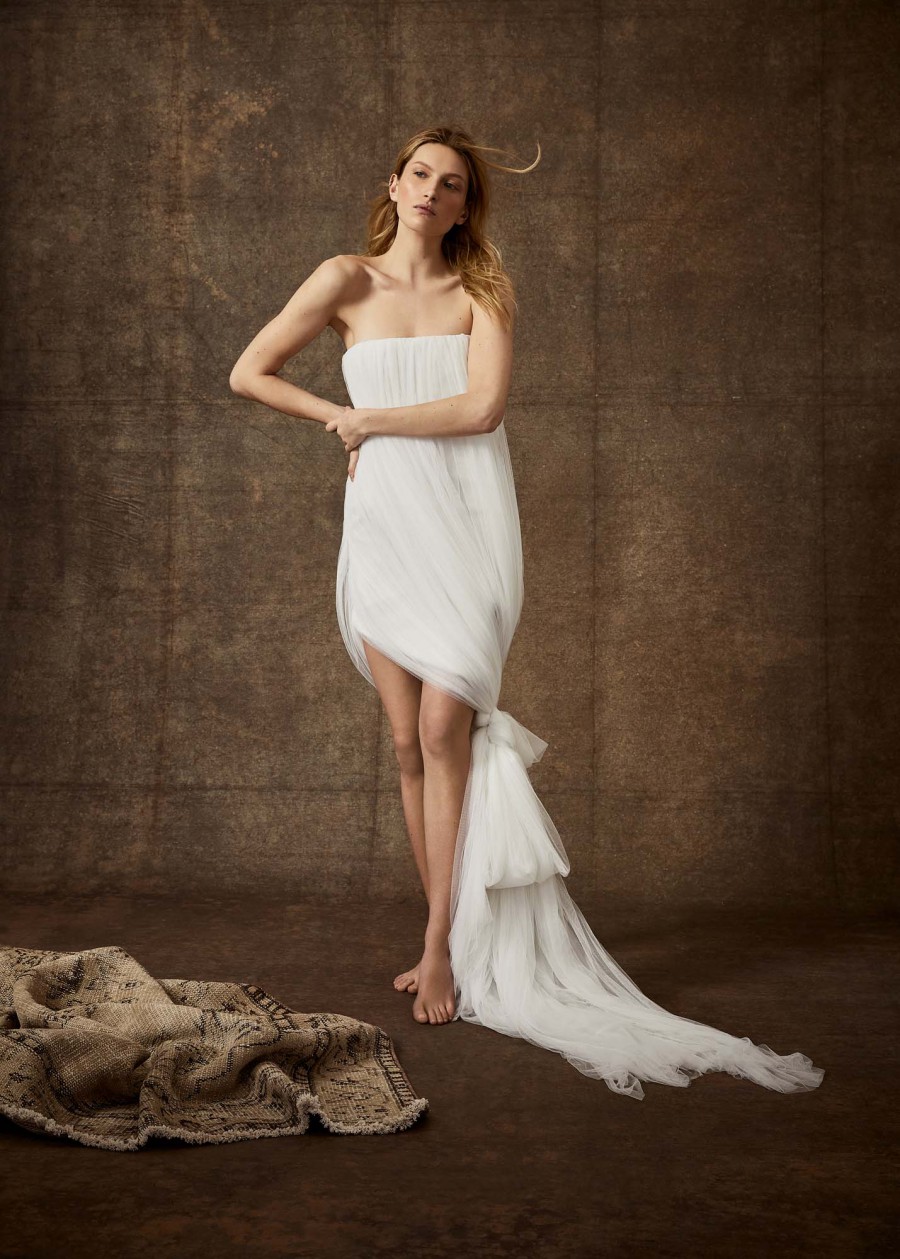 Not exactly your traditional tulle wedding gown...but who said a rebel bride wanted anything traditional?
04.

Jacket Dress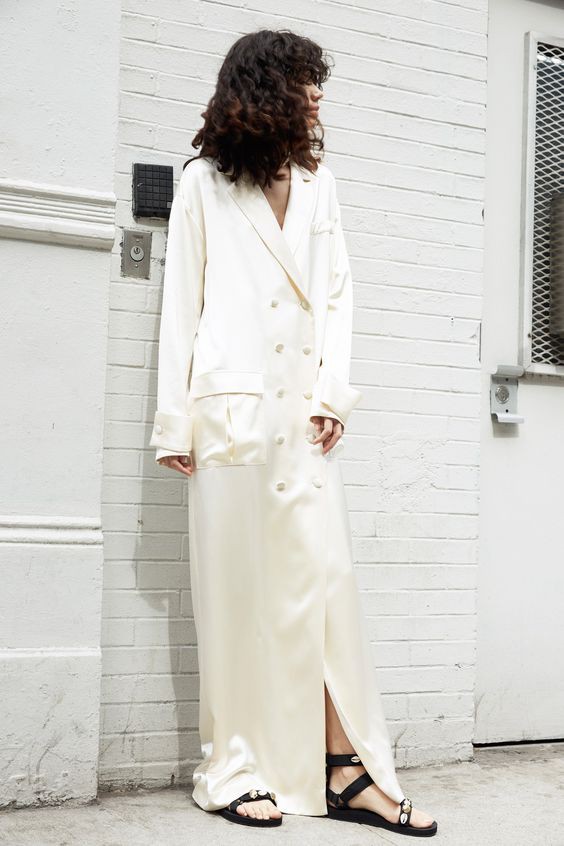 Rebel brides like wedding styles that are truly one of a kind. And this top to bottom blazer inspired gown is truly one of a kind.
05.

Rebel Crop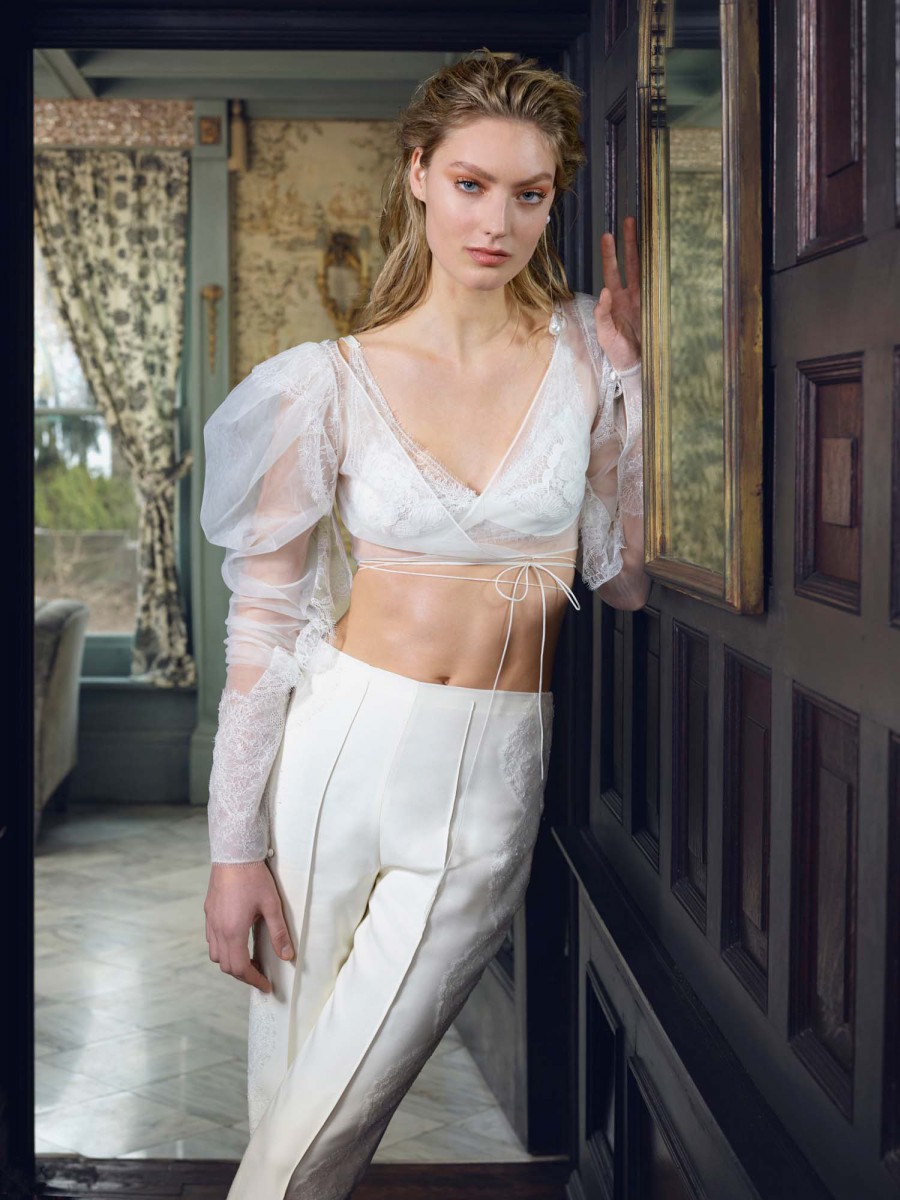 Crop tops are all the rage in bridal fashion right now. But this rebel-worthy cropped wedding style takes it to a whole different level.
06.

Futuristic Metallics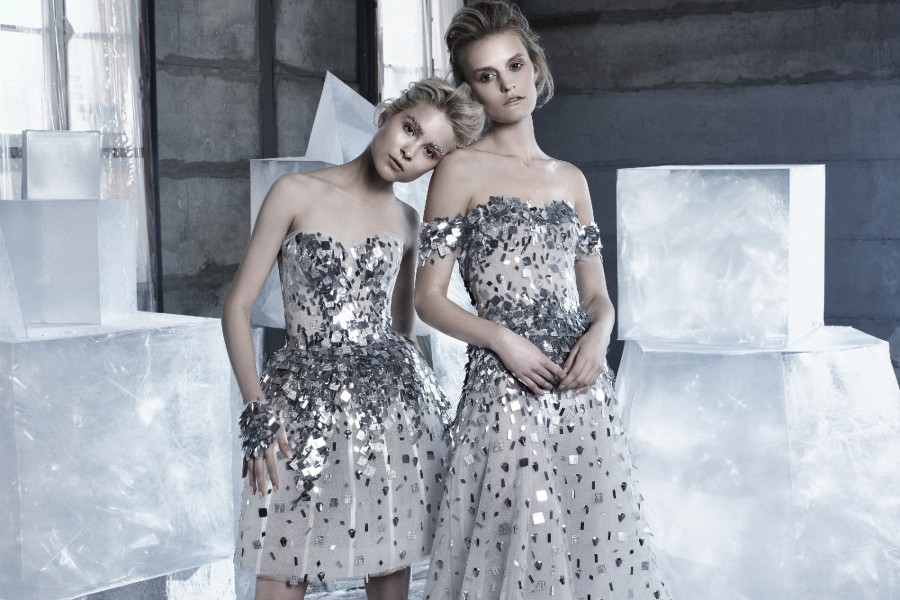 How about a futuristic metallic accented bridal gown for your rebellious wedding day look?
07.

Rebel Red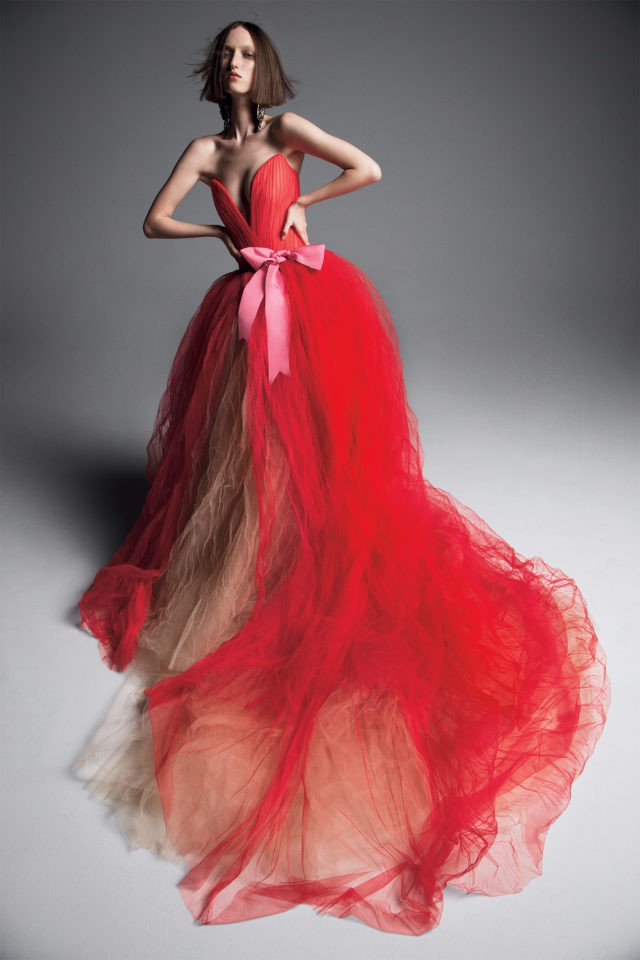 Nothing quite says rebel like a dramatic red ballgown on your big day.
08.

Studs & Pearls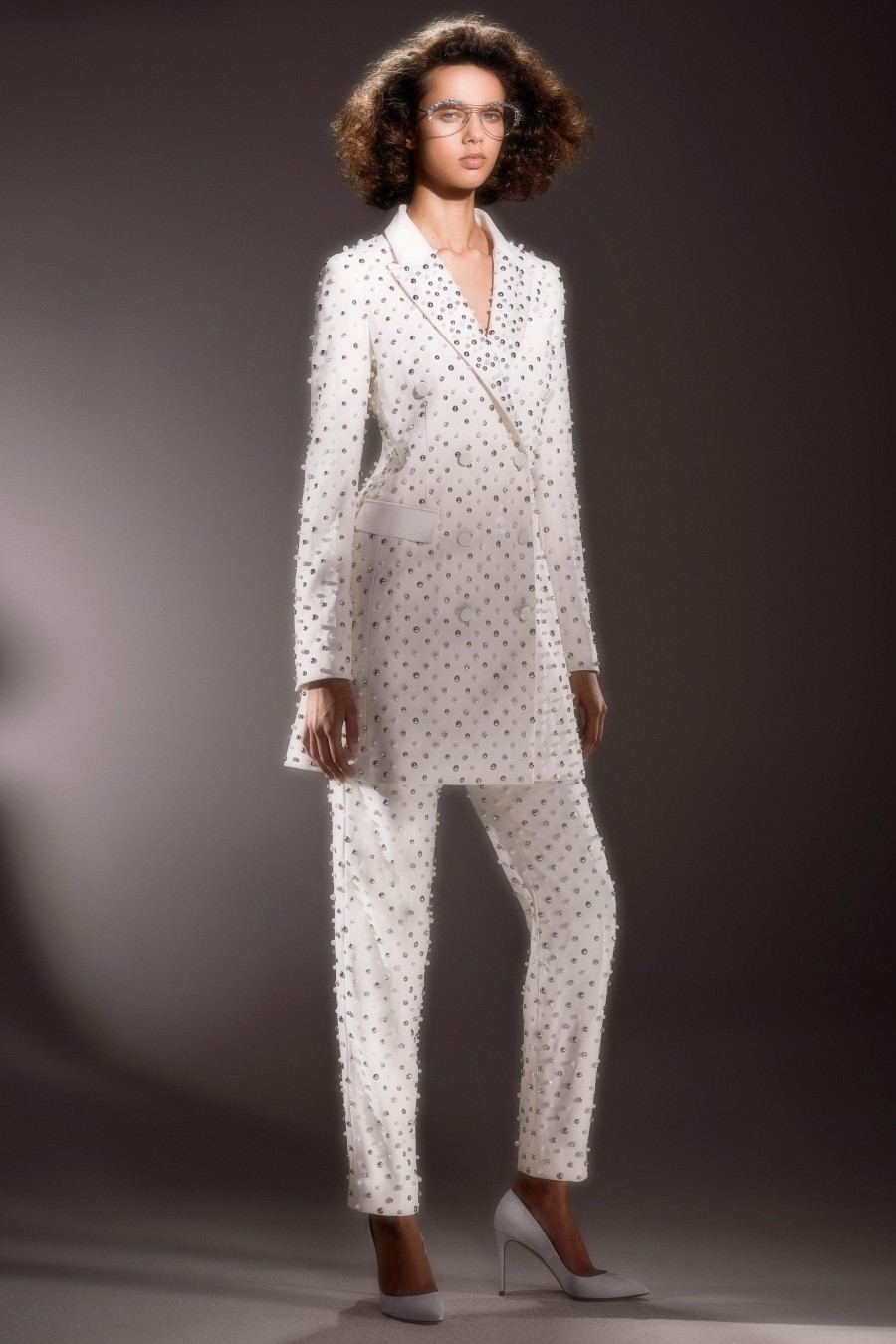 Make a big, rebellious statement with this silver stud and peal accented bridal suit. This rebel worthy look is like nothing else!
09.

Studded Collar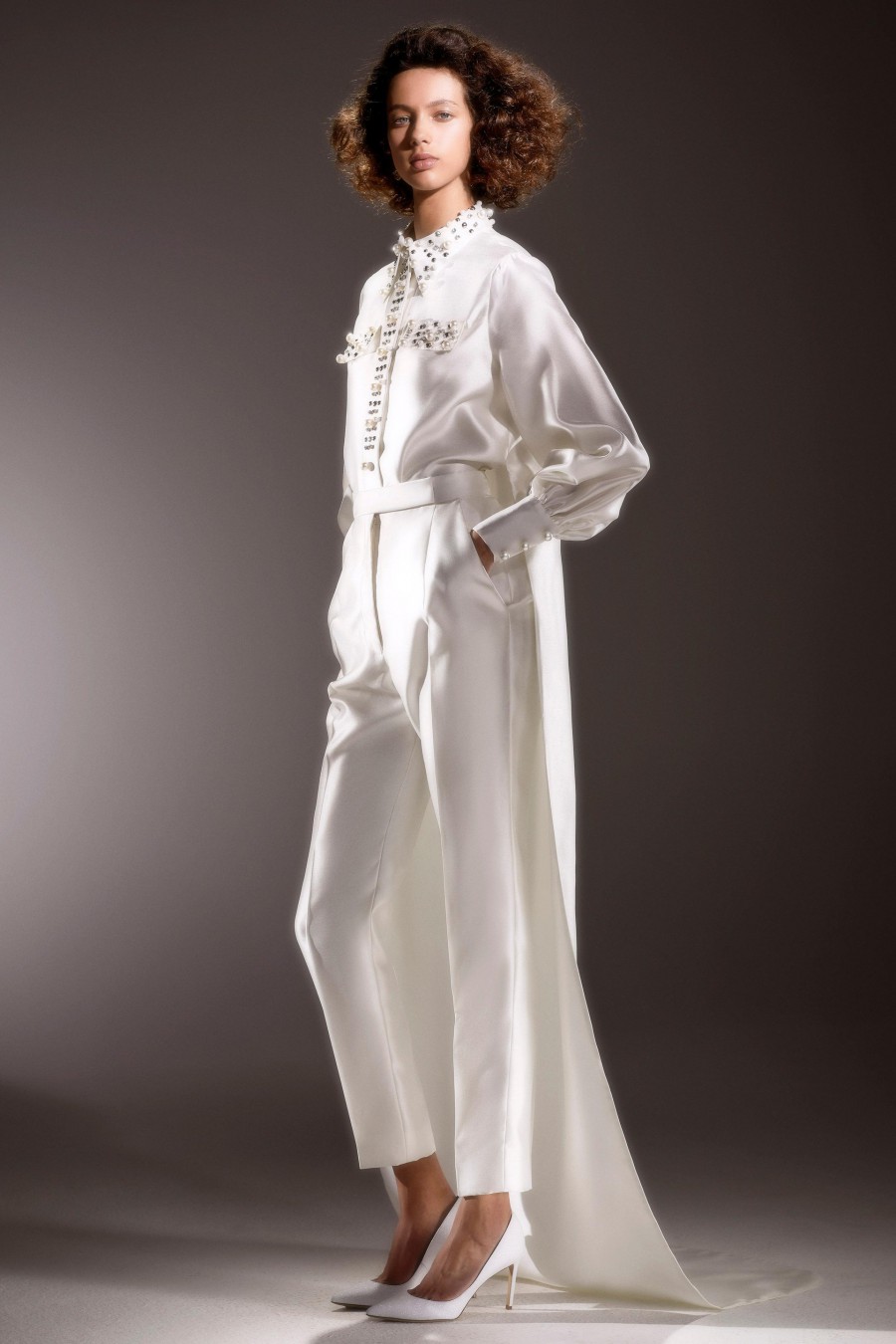 If you loved the previous rebel worthy wedding style - then you are sure to love this one as well.
10.

Couture Blush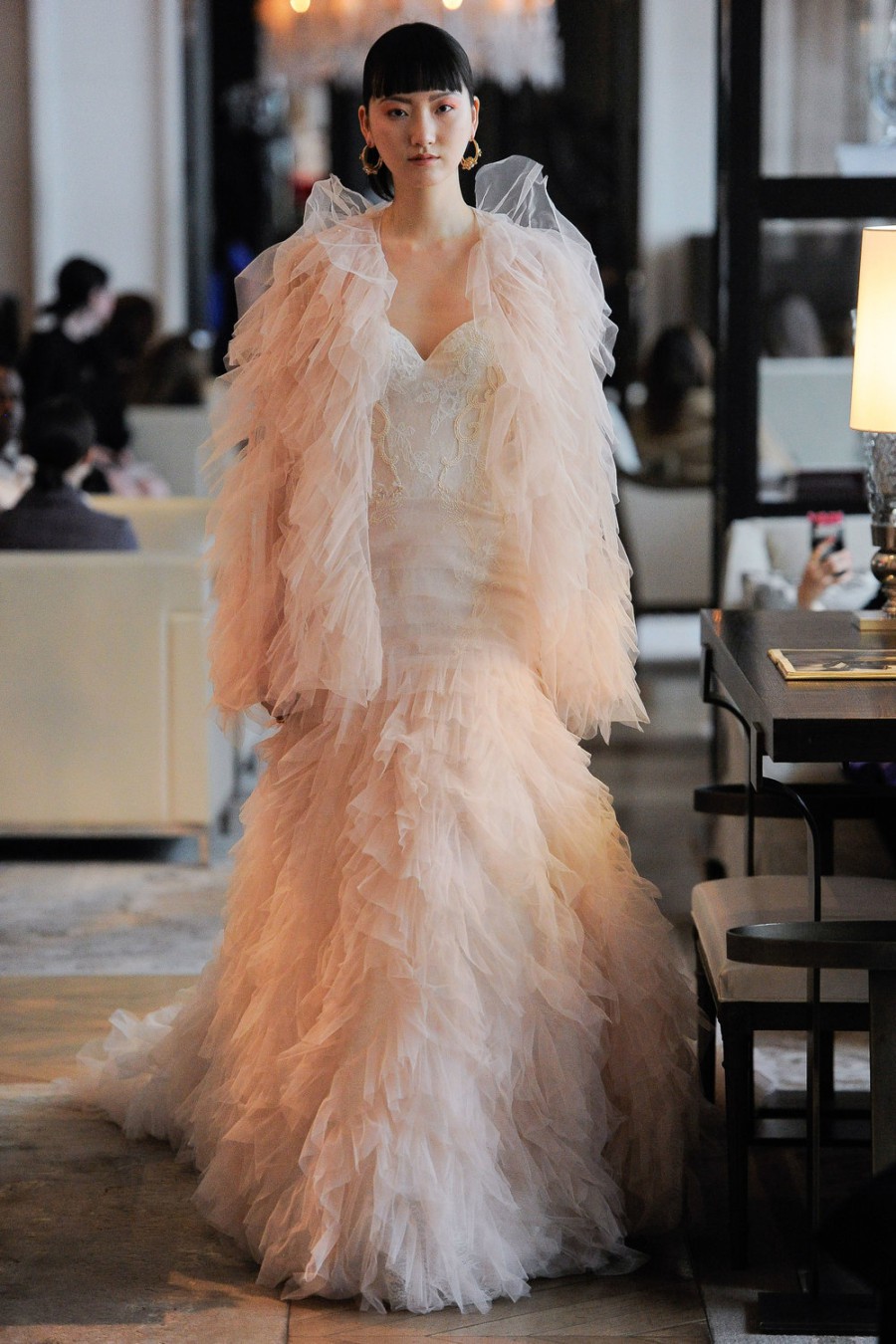 A unique blushing bridal style with a couture rebel feel.
11.

Untraditional Two-Piece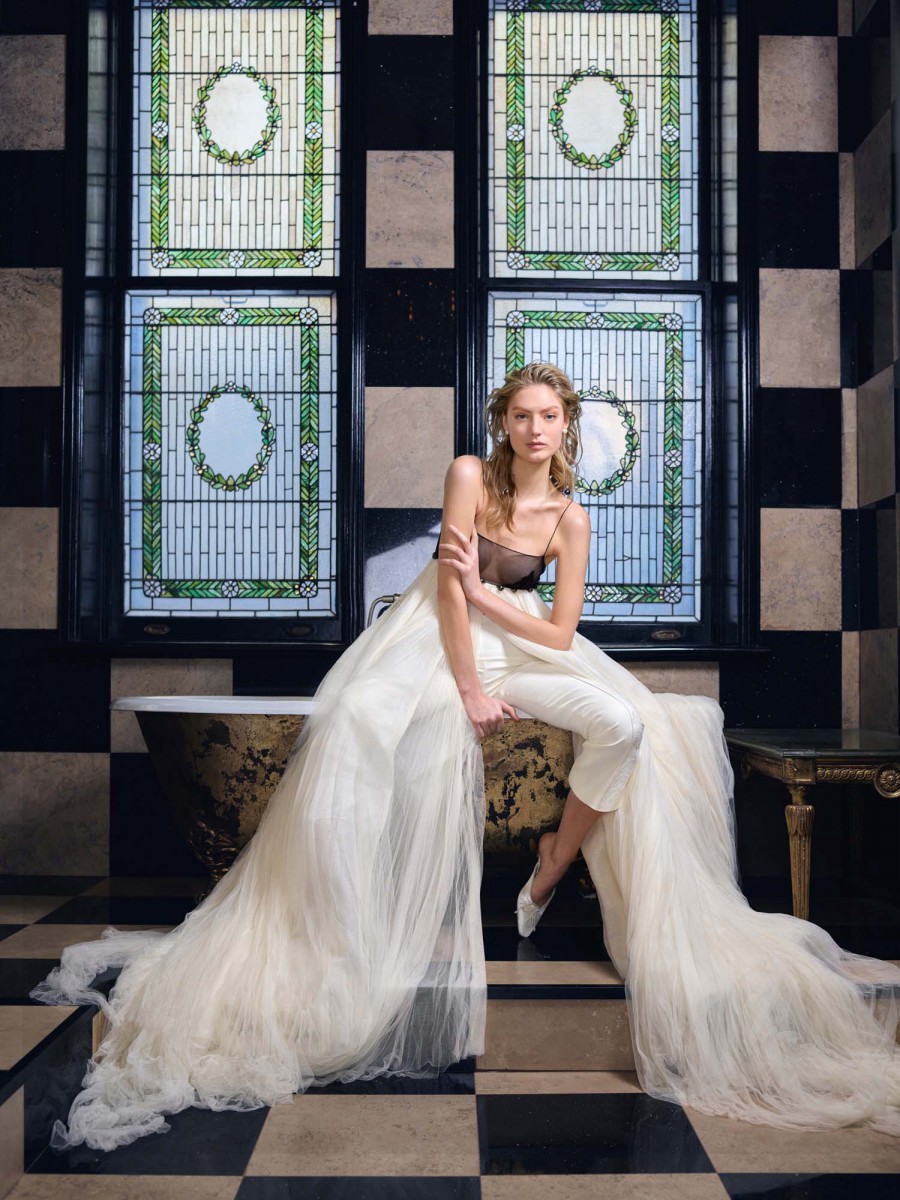 If there is a rule book on bridal fashion - this untraditional two-piece burned it.
12.

80's Rocker Chic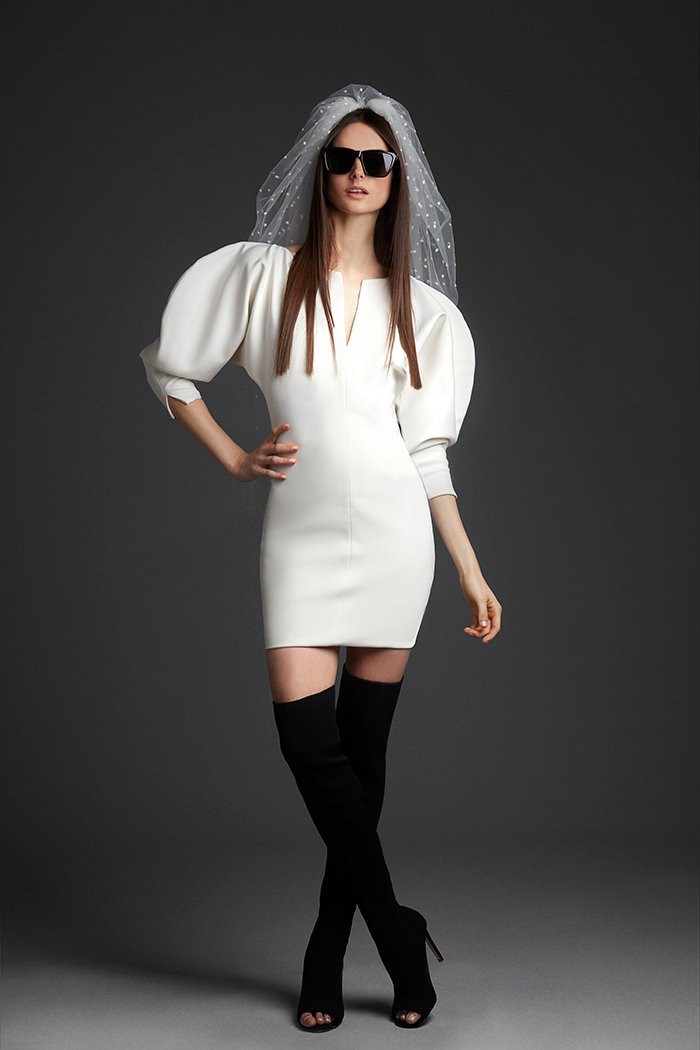 We love the 80's puff sleeve, edgy rocker vibe of this next rebel style. Chic, fashionable and breaking all the rules.
13.

Move Over Boys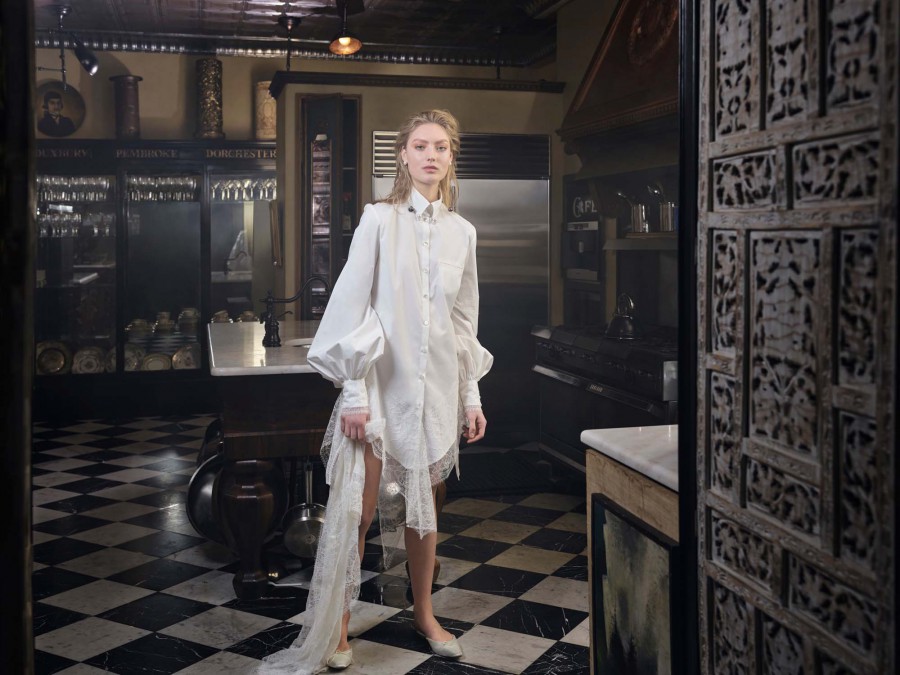 A menswear inspired rebel bridal style that is taking risks, and demanding attention.
14.

Velvet Track Suit
Who said you had to wear a dress on your big day? How about a velvet track suit instead?
15.

Something Blue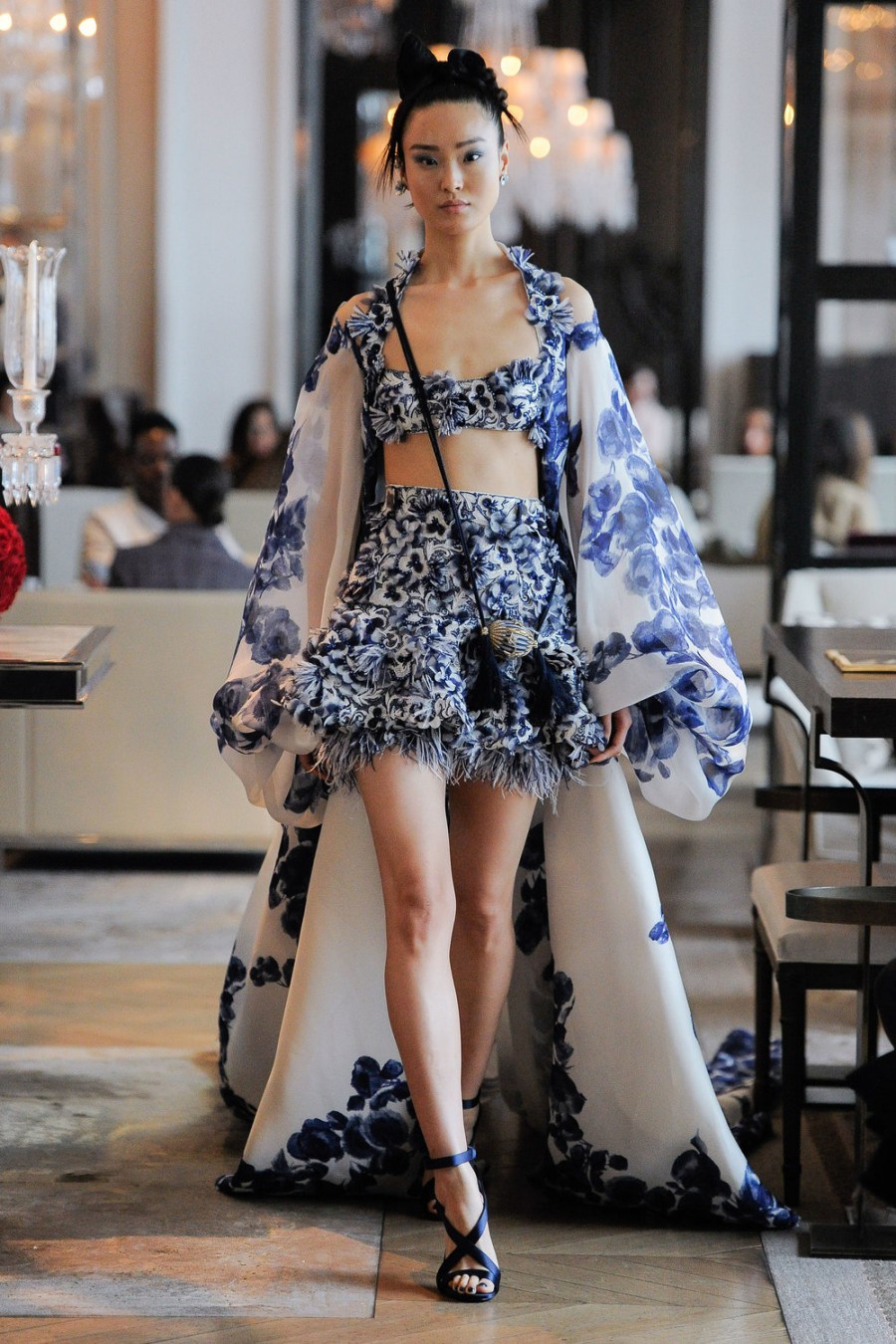 You have your "something blue" covered with this less than traditional rebel bridal style from Ines di Santo.
16.

Edgy Watercolor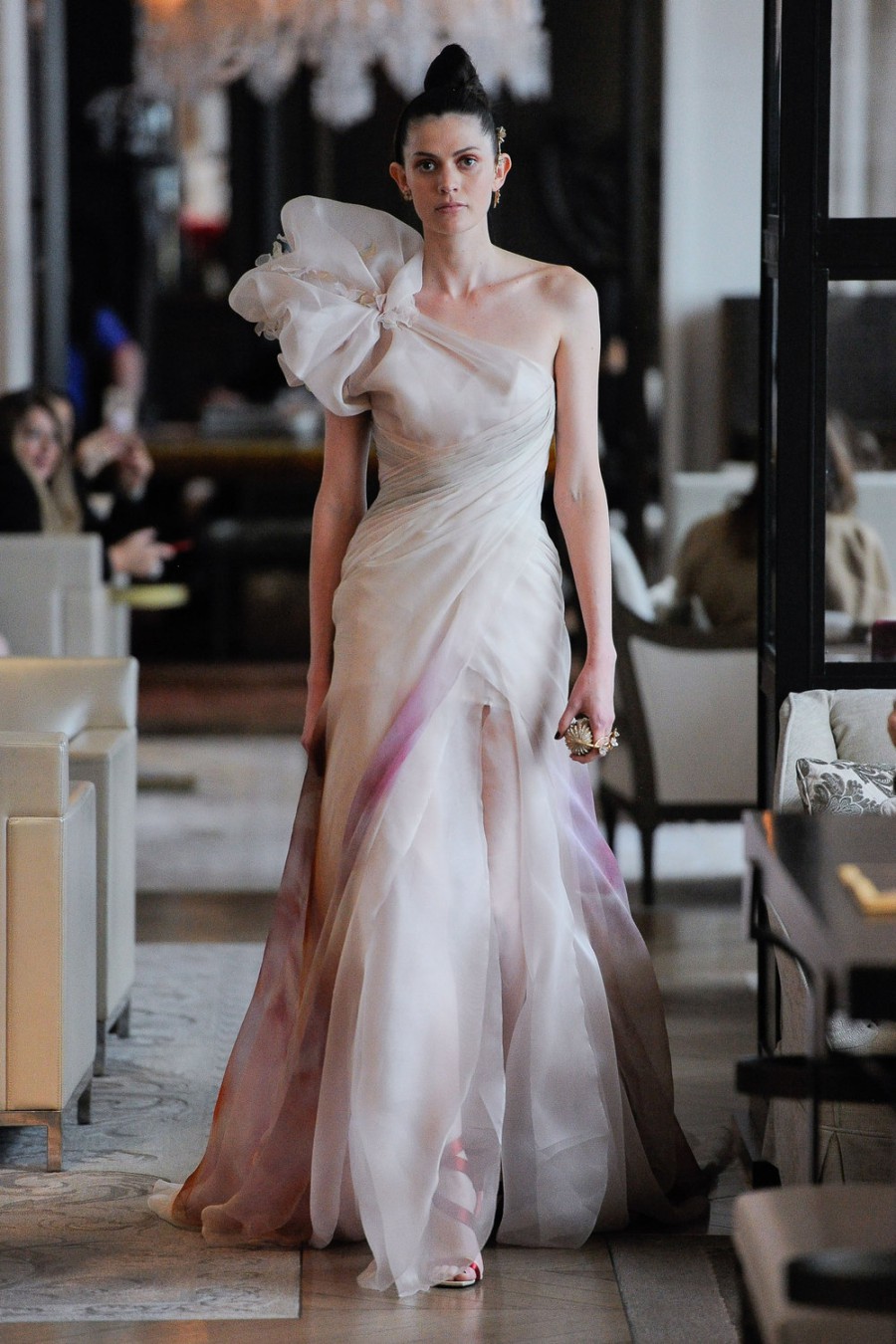 This next watercolor accented gown has an edgy feel - perfect for our artistic rebellious brides out there.
17.

Fancy Feathers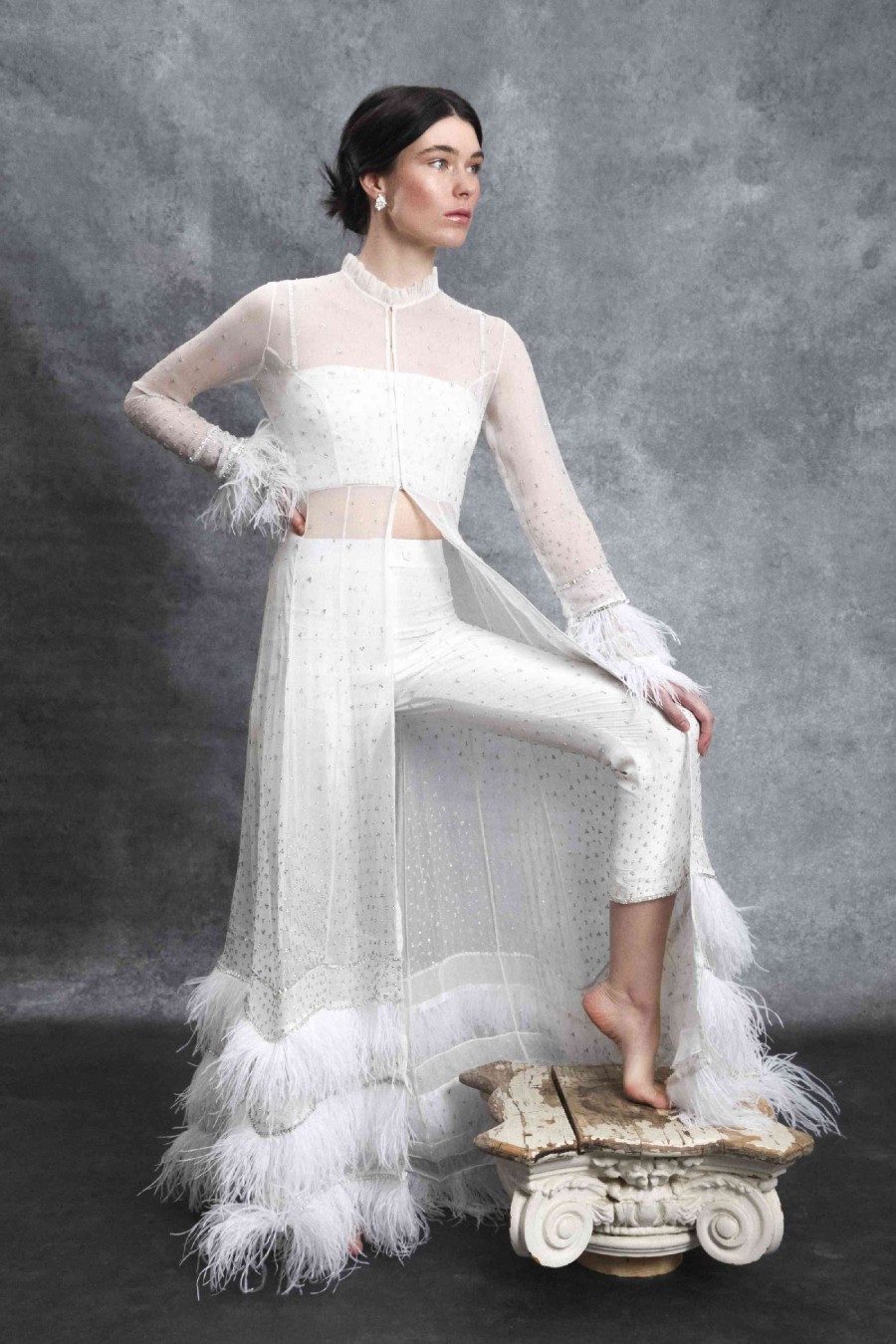 This slim pant and crop top bridal combo is finished off with a feathers caftan for a look that is nothing short of rebellious.
18.

Rebel Red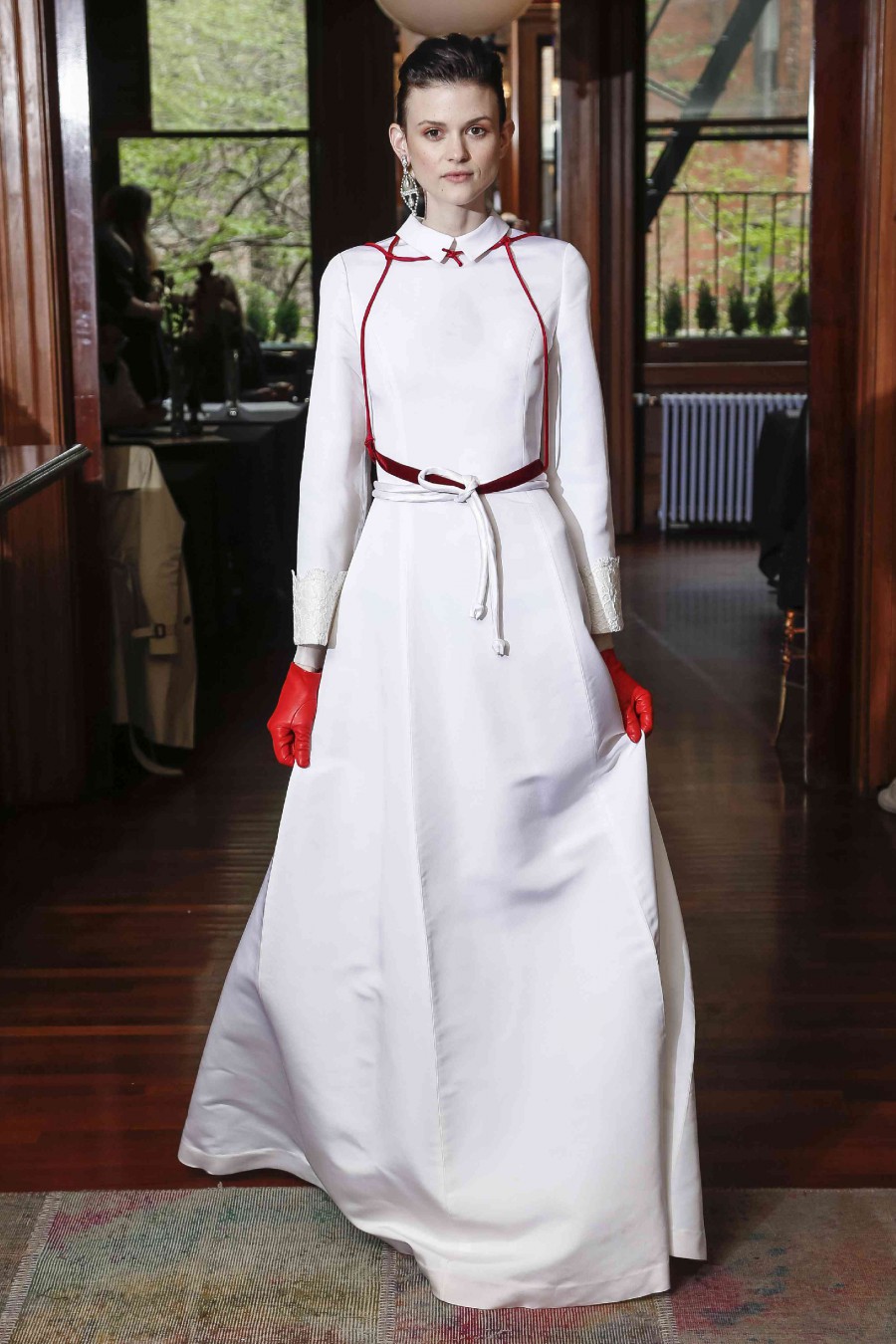 Monica Byrne brings us some very untraditional bridal styles that rebel brides are sure to love. What rebellious bride wouldn't love a little bight red accenting on her wedding day look?
19.

Painted Florals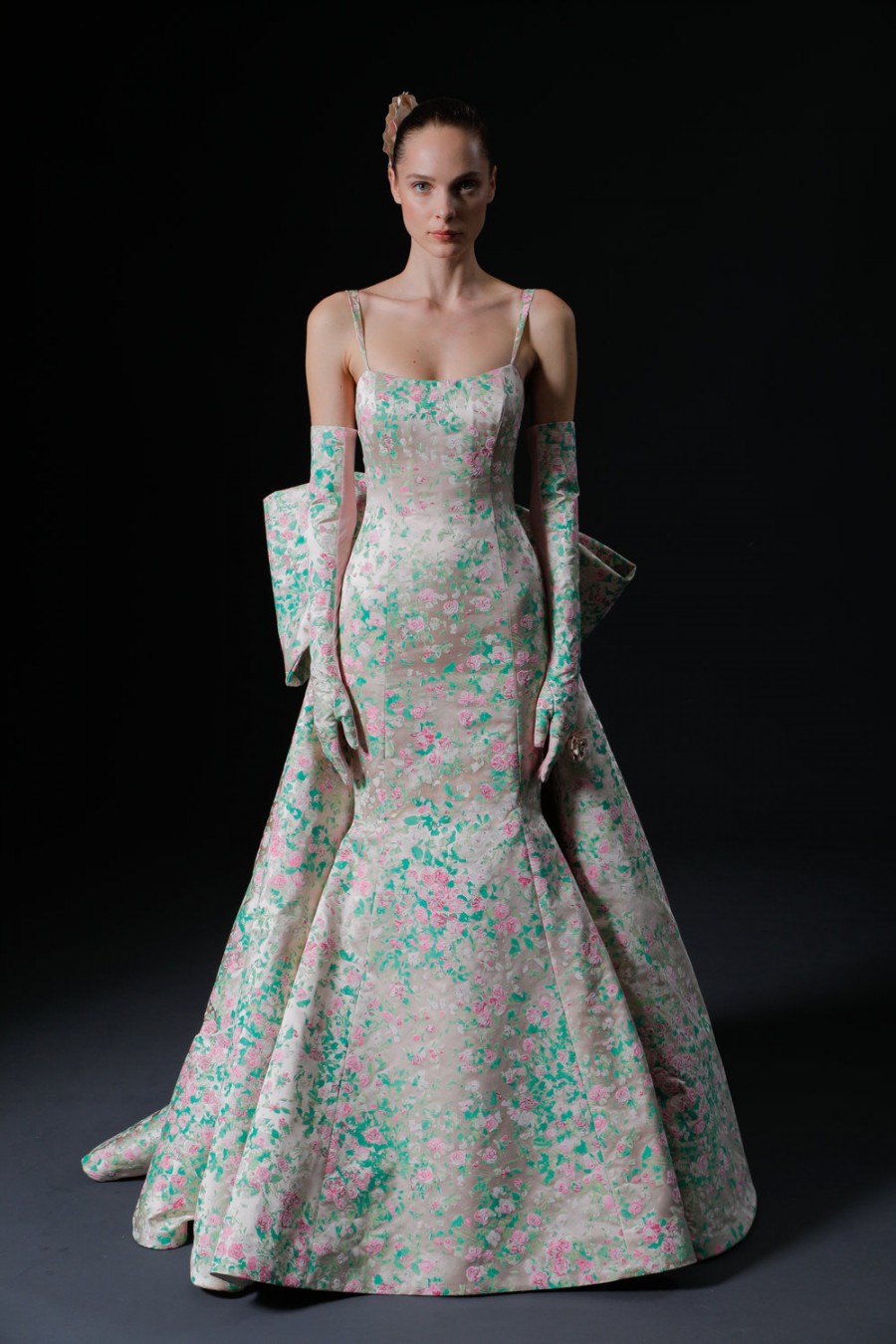 Add a rebellious touch to a traditional wedding day look with this painted floral design from Isabelle Armstrong.
20.

Unique Cut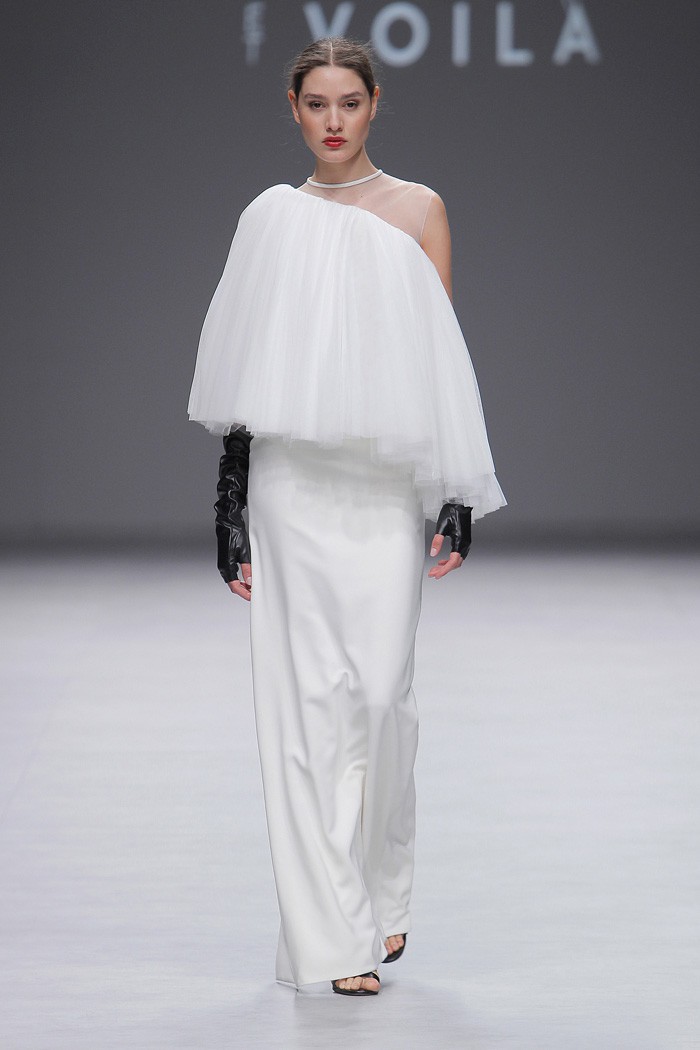 A rebel bride doesn't want a classic silhouette gown like every other bride. She wants something bold and unique like this stunning contemporary design from Sophie et Voila.
21.

Jersey Pantsuit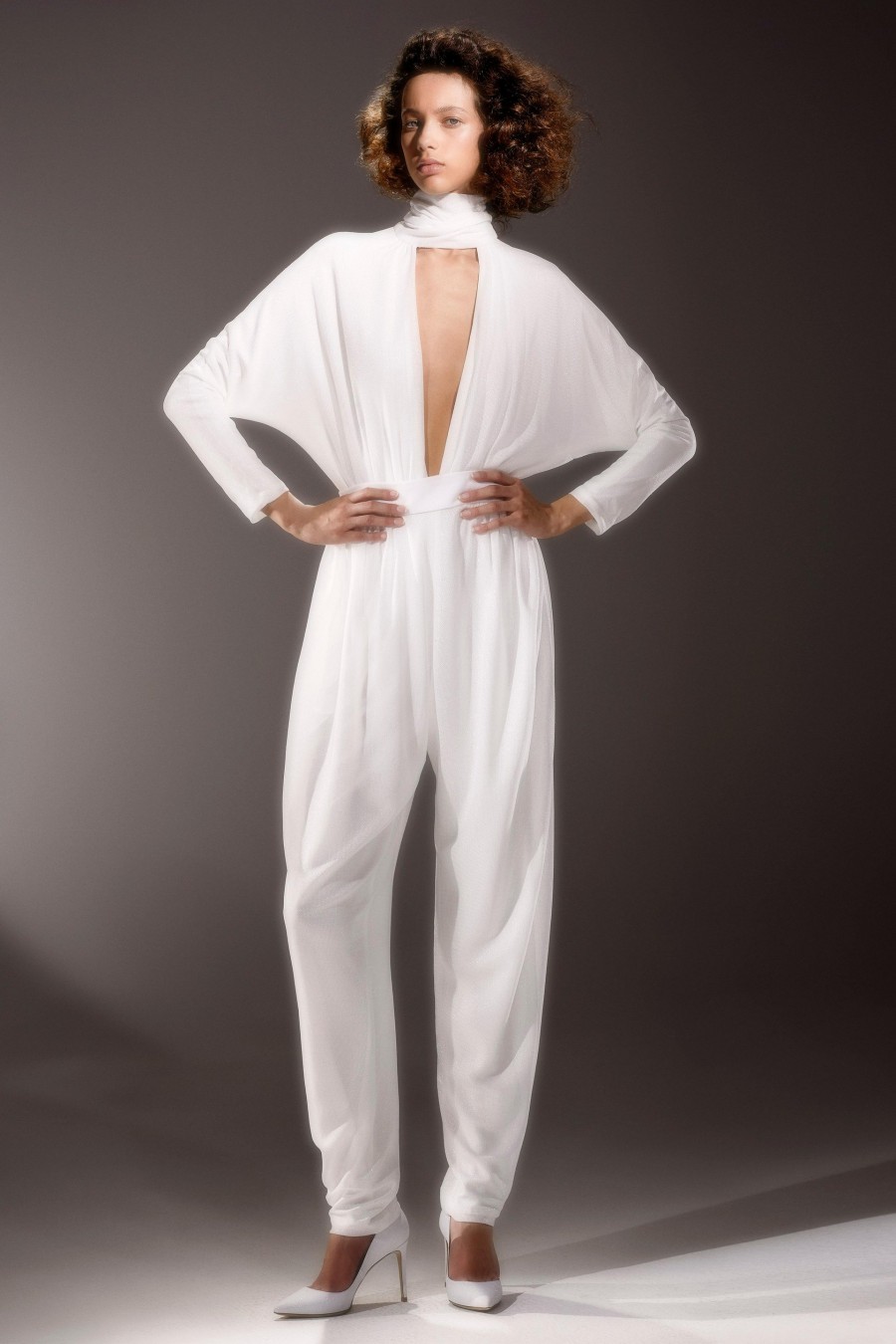 Just because you are a rebel bride, doesn't mean you have to sacrifice comfort on your big day. This rule breaking bridal style from Viktor Rolf is chic, contemporary, and looks oh-so cozy!
22.

Chic Rebel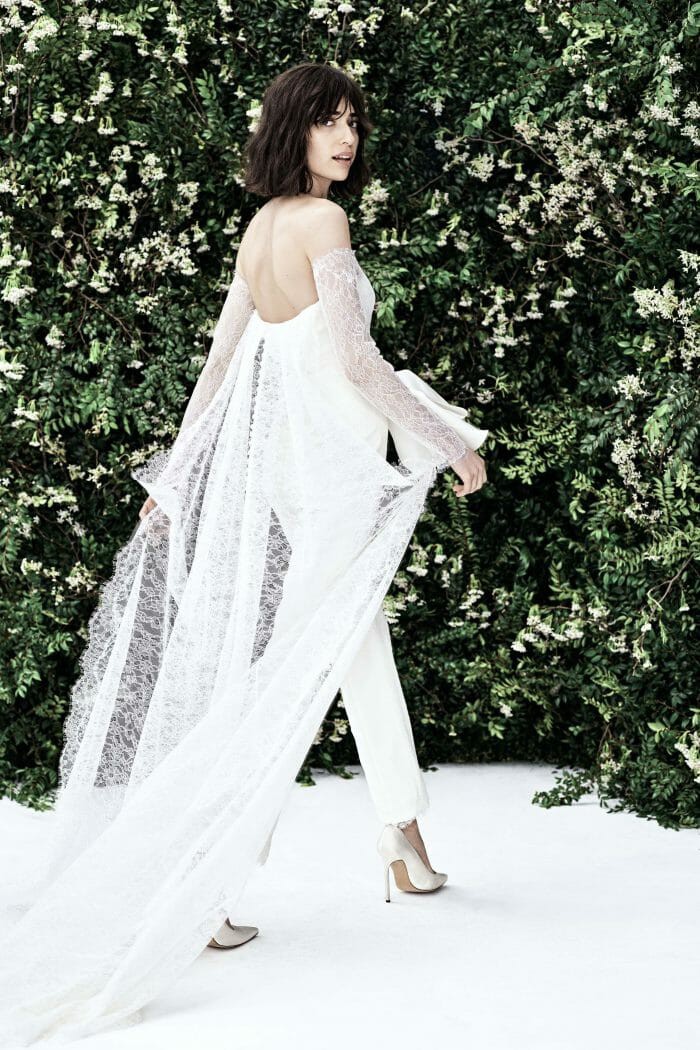 Even a rebel bride can be chic and fashion forward. WE love this couture rule breaking bridal style.
23.

Snow White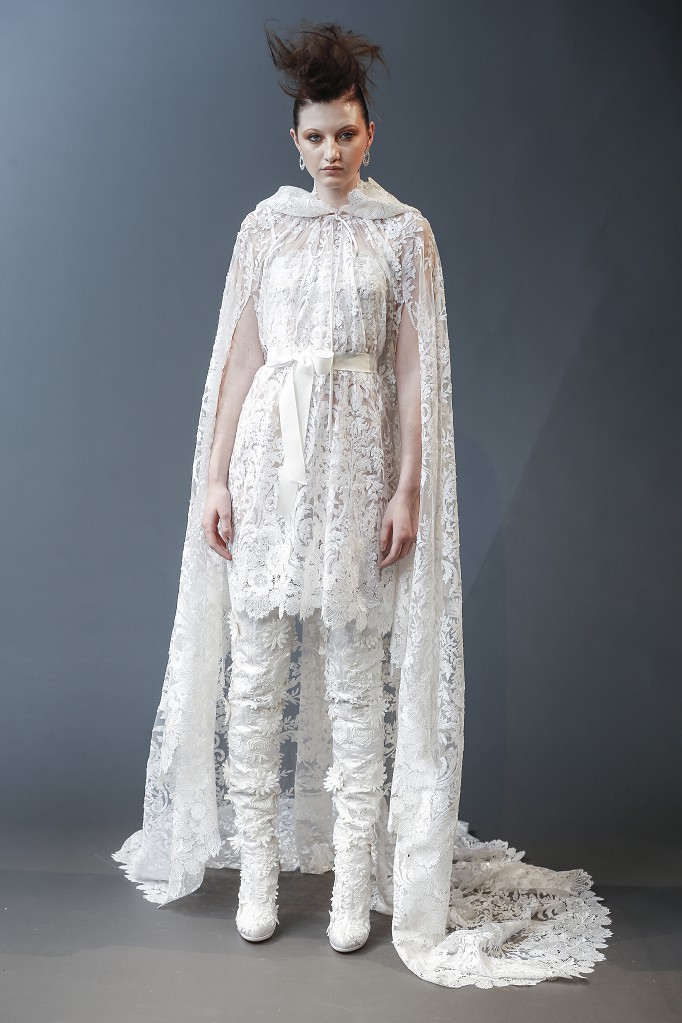 We are getting a very rebellious Snow White vibe from this hooded lace cape wedding style. Even fairytale princess's break the rules sometimes.
24.

Cropped Velvet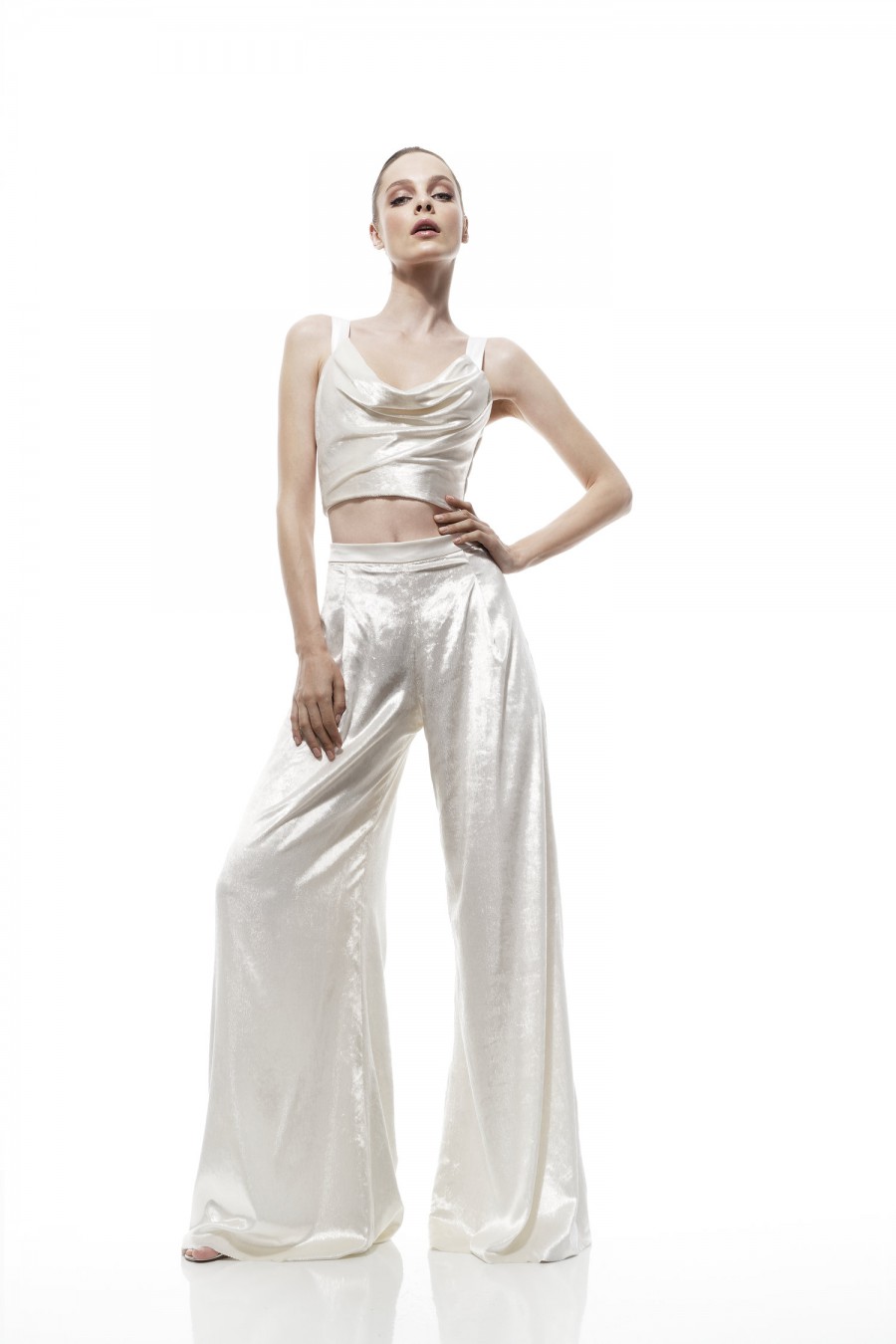 A velvet crop top and wide leg pant is anything but traditional. But we can't help but love this chic rebel-worthy bridal style.
25.

Clean Couture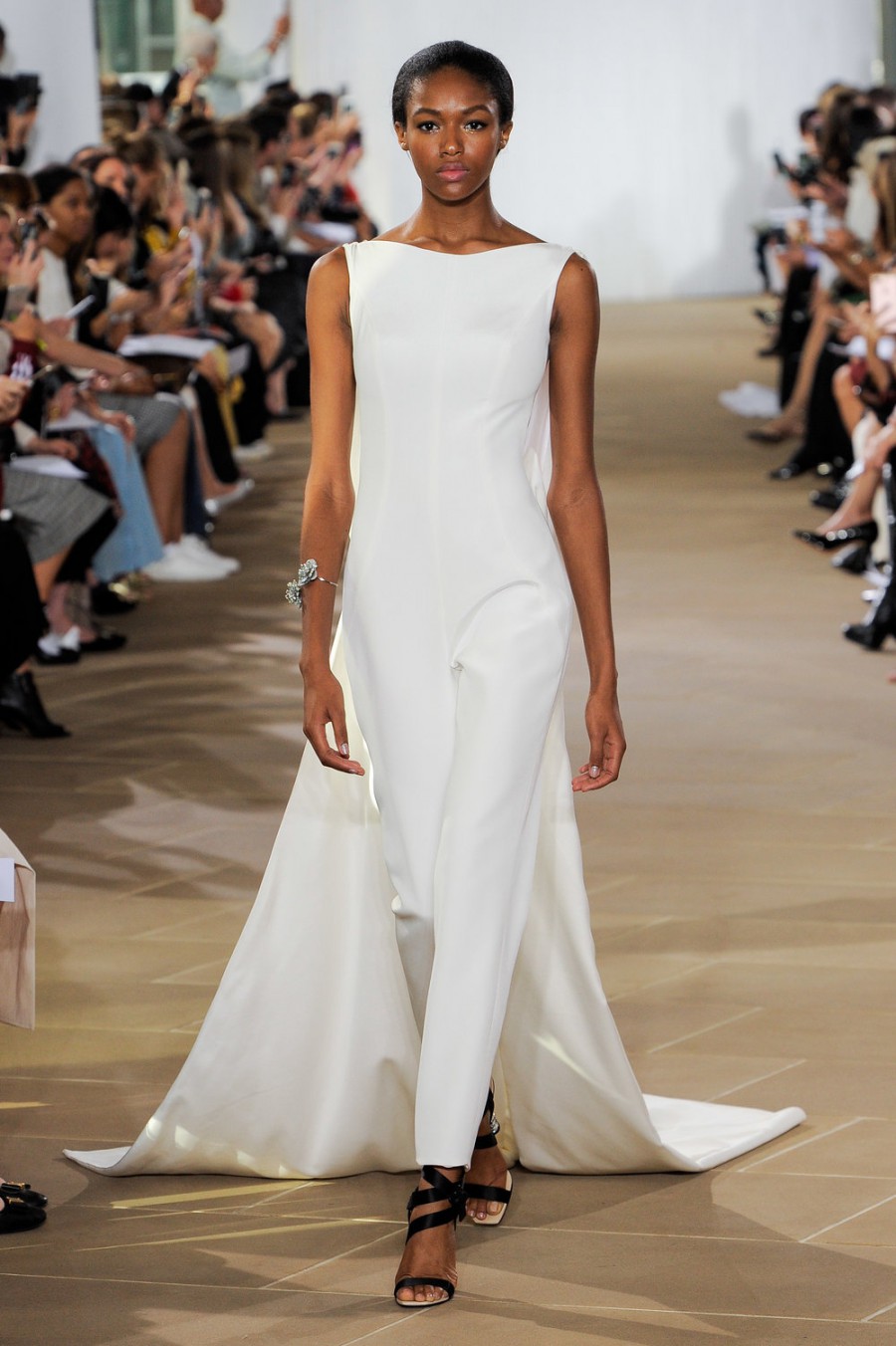 A clean, couture rebel-worthy wedding style that is sure to turn heads on your big day. This contemporary bridal jumpsuit is relabeling from its clean traditional bridal influences.
26.

Floral Rebel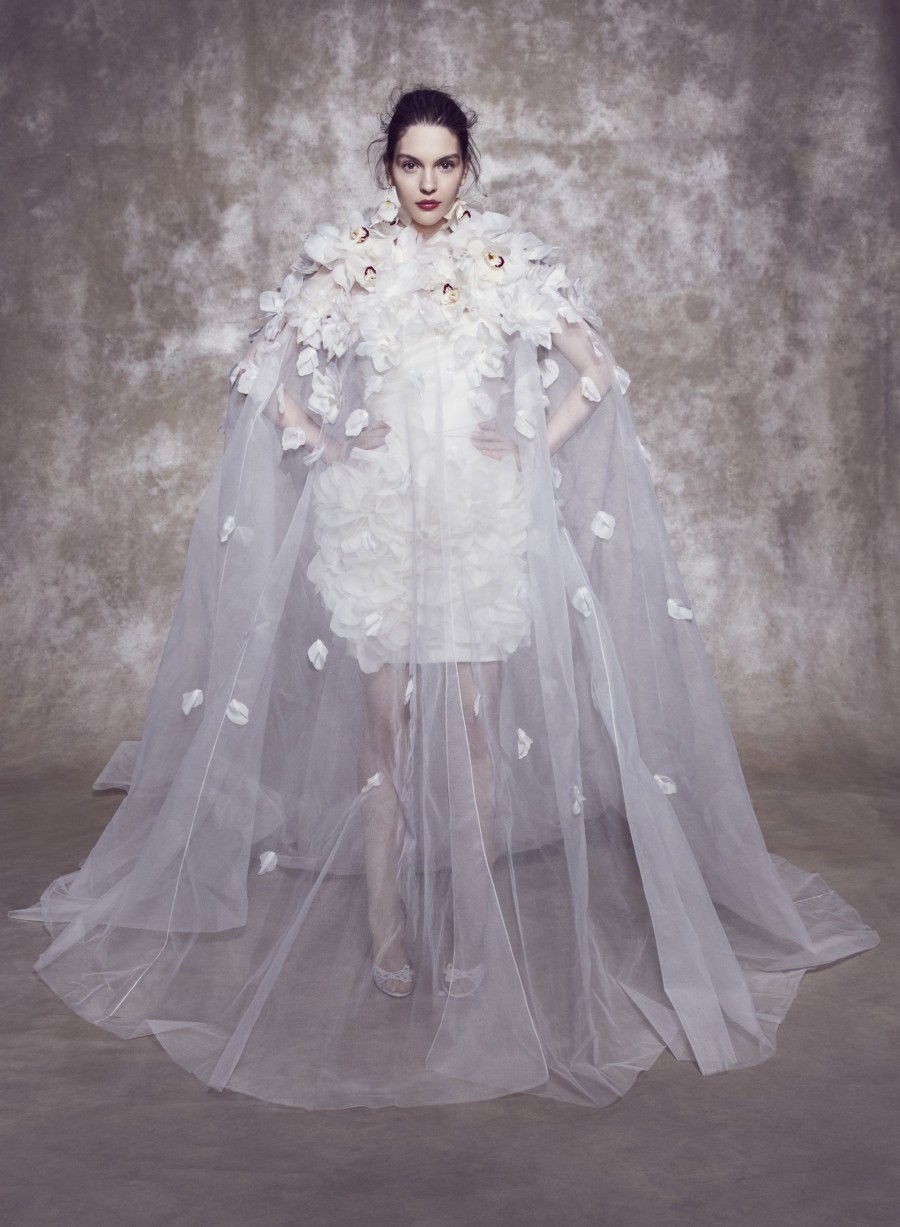 Marchesa brings us a rule breaking rebellious bridal style with bold dimensional florals and a mini cut silhouette. A girly, couture style for our fashionable rebels out there.
27.

Abstract Design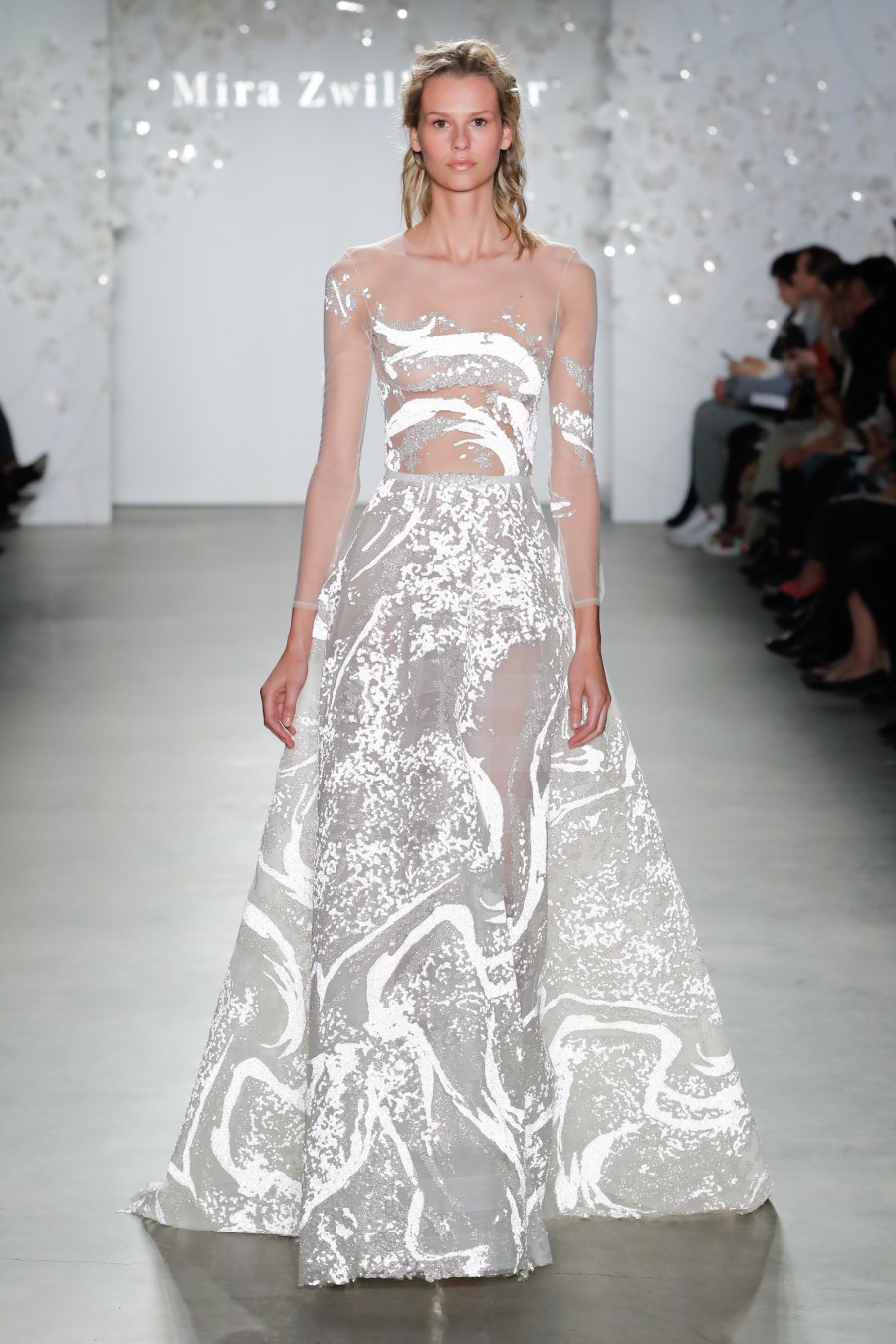 An artistic inspired abstract bridal style that any rebellious bride will love.
28.

Jumpsuit Details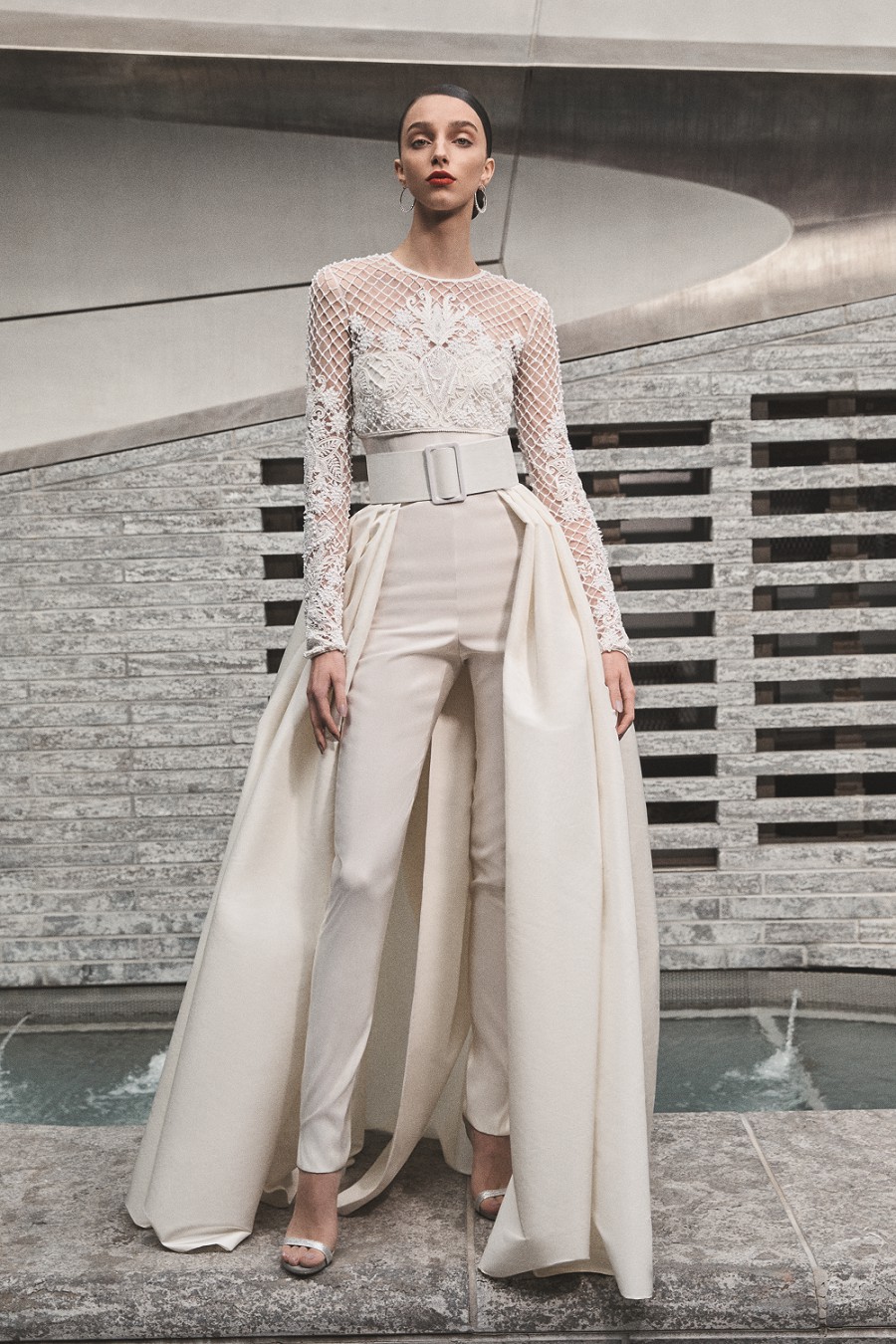 This couture bridal jumpsuit features one of a kind detailing for a rebel-worthy wedding day look.
29.

Golden Girls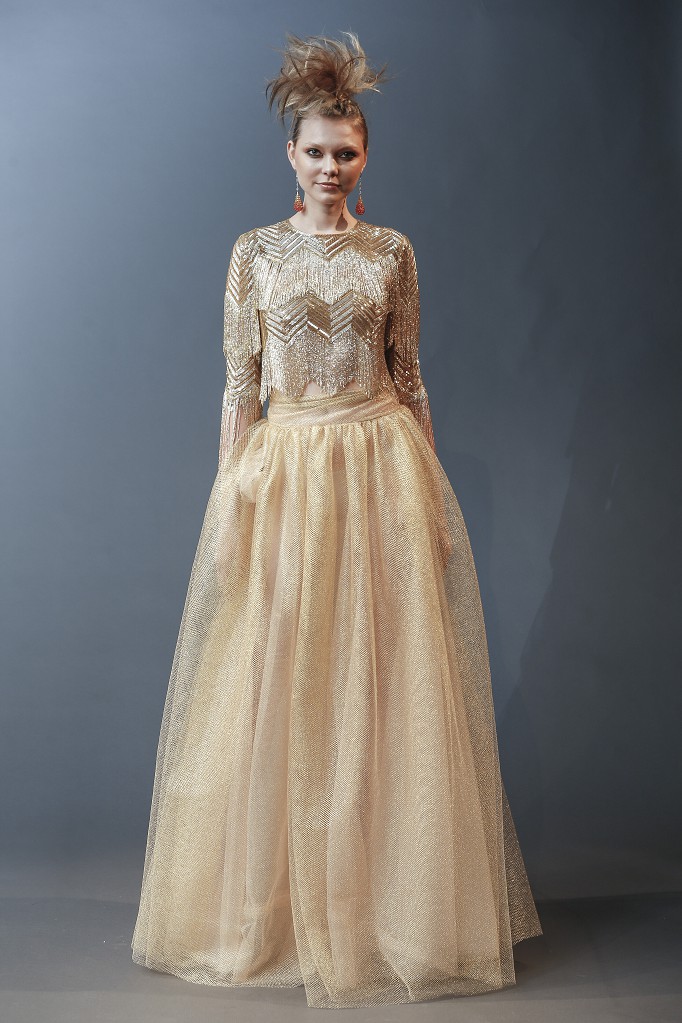 A rebel bride knows that everyone wears white on their big day. So why not switch things up with gold?
30.

Golden Girls 2.0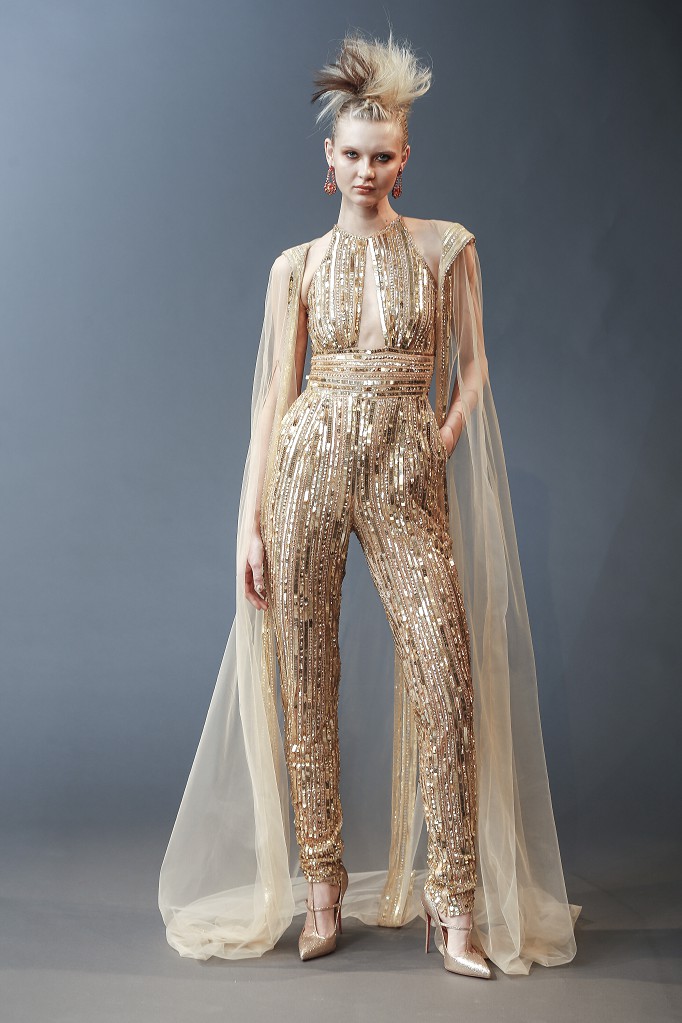 Take your golden bridal day look to the next level with this all over gold sequin jumpsuit.
31.

Rebel Romper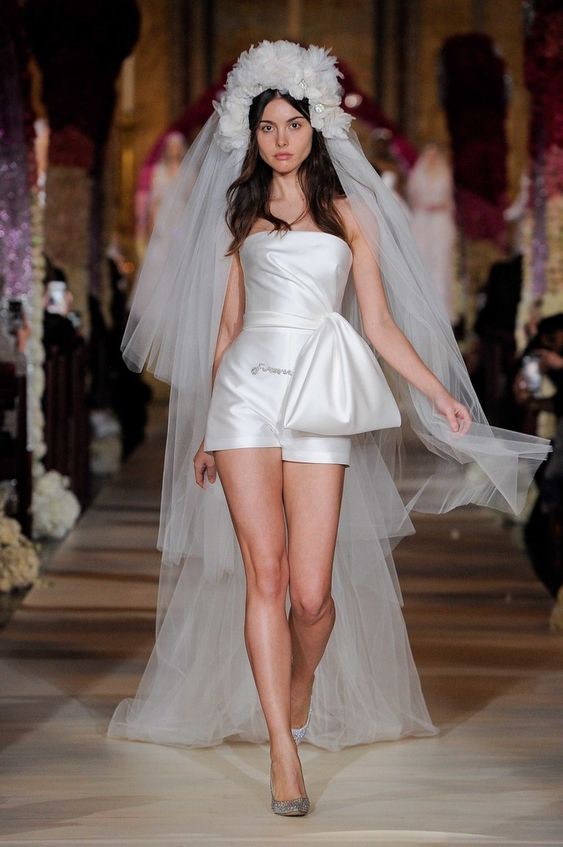 How about rebelling against traditional wedding style with a bridal romper from Reem Acra?
32.

Rebel Volume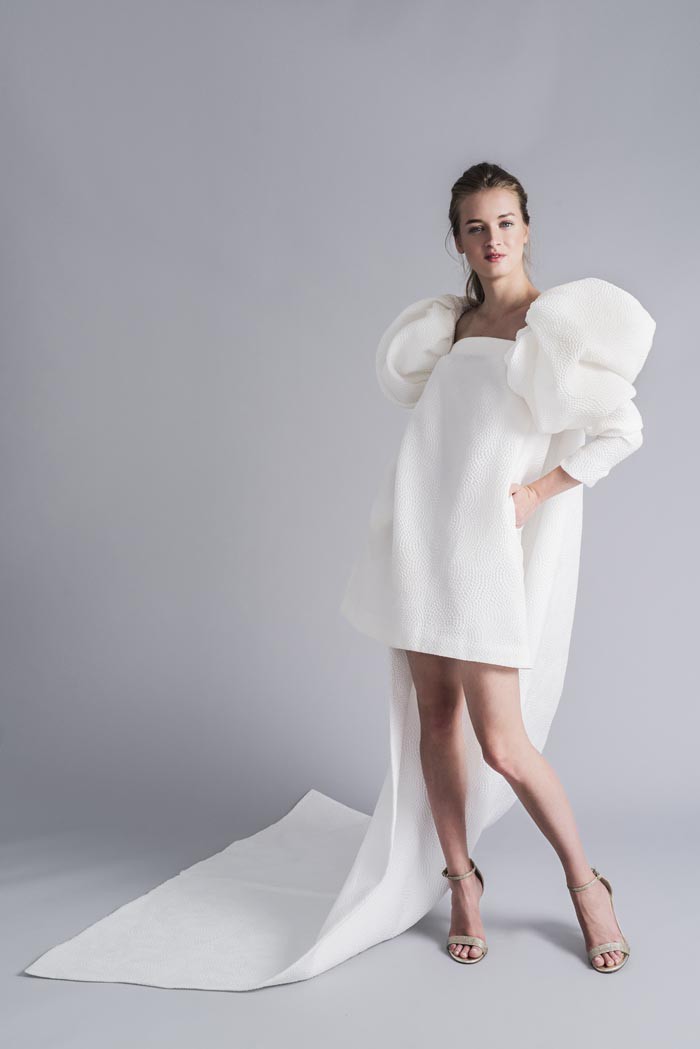 Make a big rebel bride statement with a little extra volume and drama.
33.

Couture Drama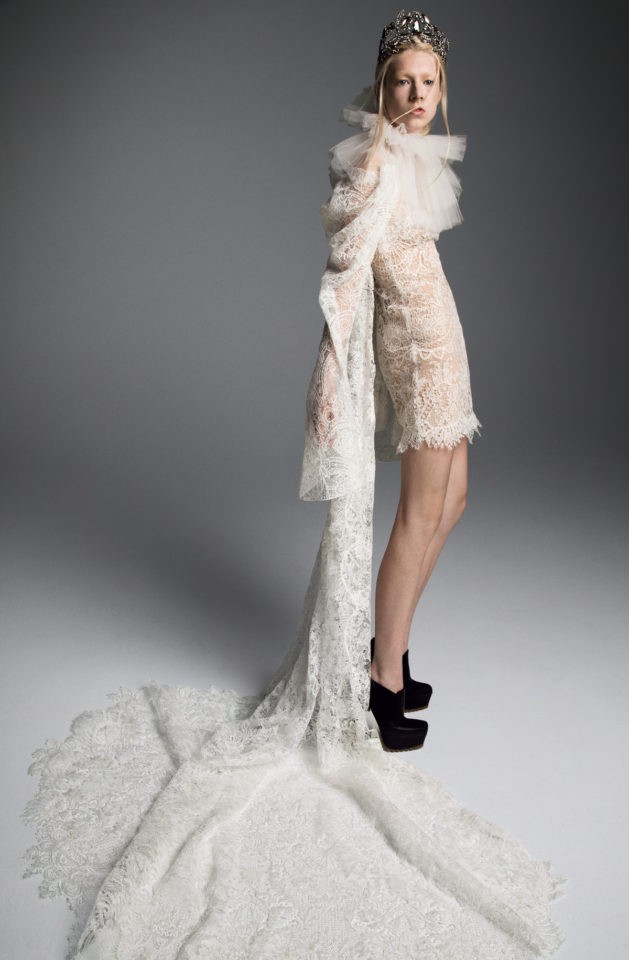 Vera Wang is bringing the drama with this couture rebel worthy wedding gown.

By Kathryn Schrotenboer