Are you a rebel?!? Because we are about to break all of the rules with these off beat rebel approved bridal styles.
Following the rules is boring. Rebel brides are bold, confident, and are ready to make a big statement with these unexpected, out of the box wedding day looks. We have gathered some of our favorite rule breaking looks that we know our rebel brides out there are sure to love!
01.

Ethereal Floral Rebel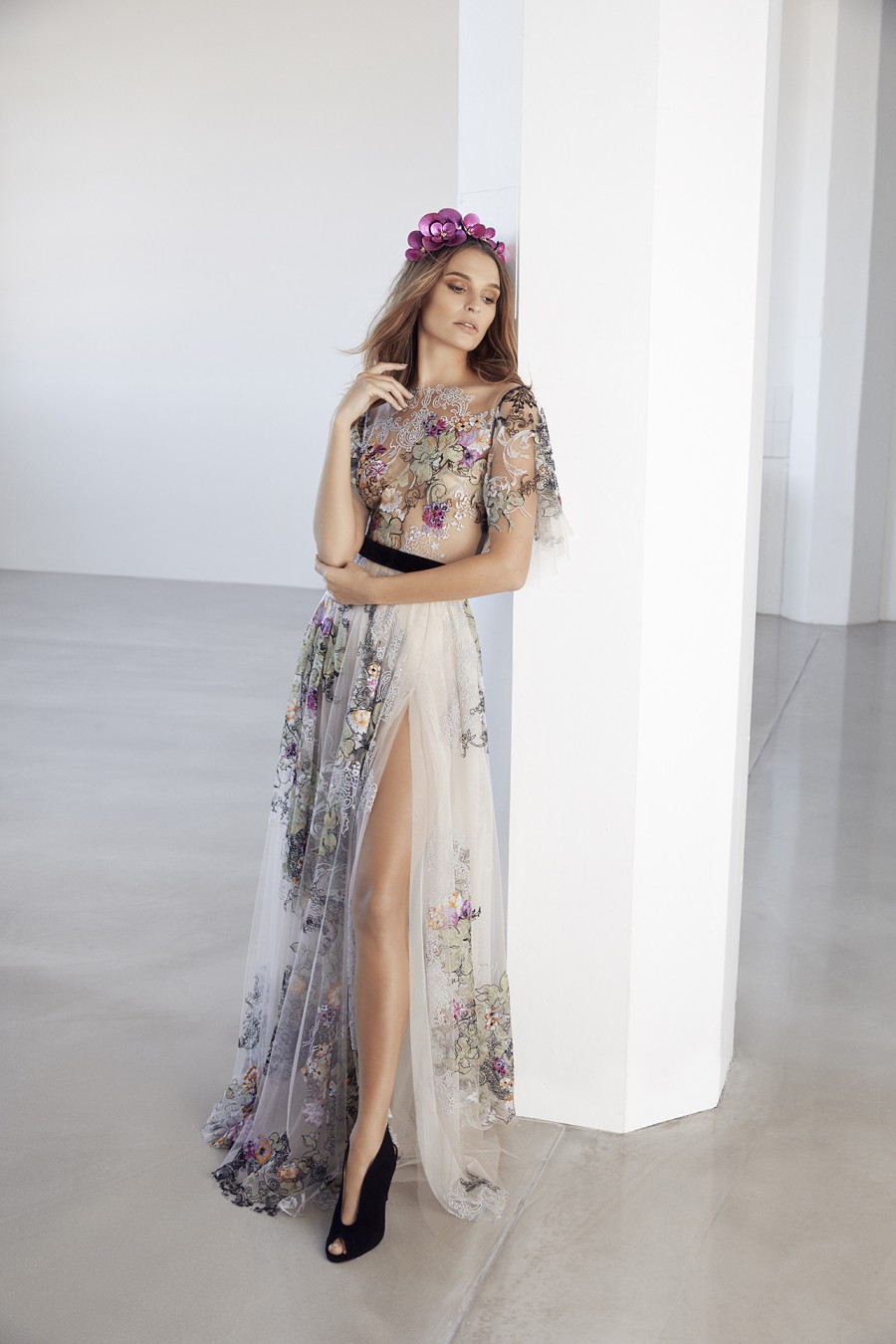 This rebel bride isn't looking for white on her wedding day. Instead we have a sheer wedding gown style accented with brightly colored floral embroidery. This look has a whimsical, ethereal feel to it.
02.

Couture Rebel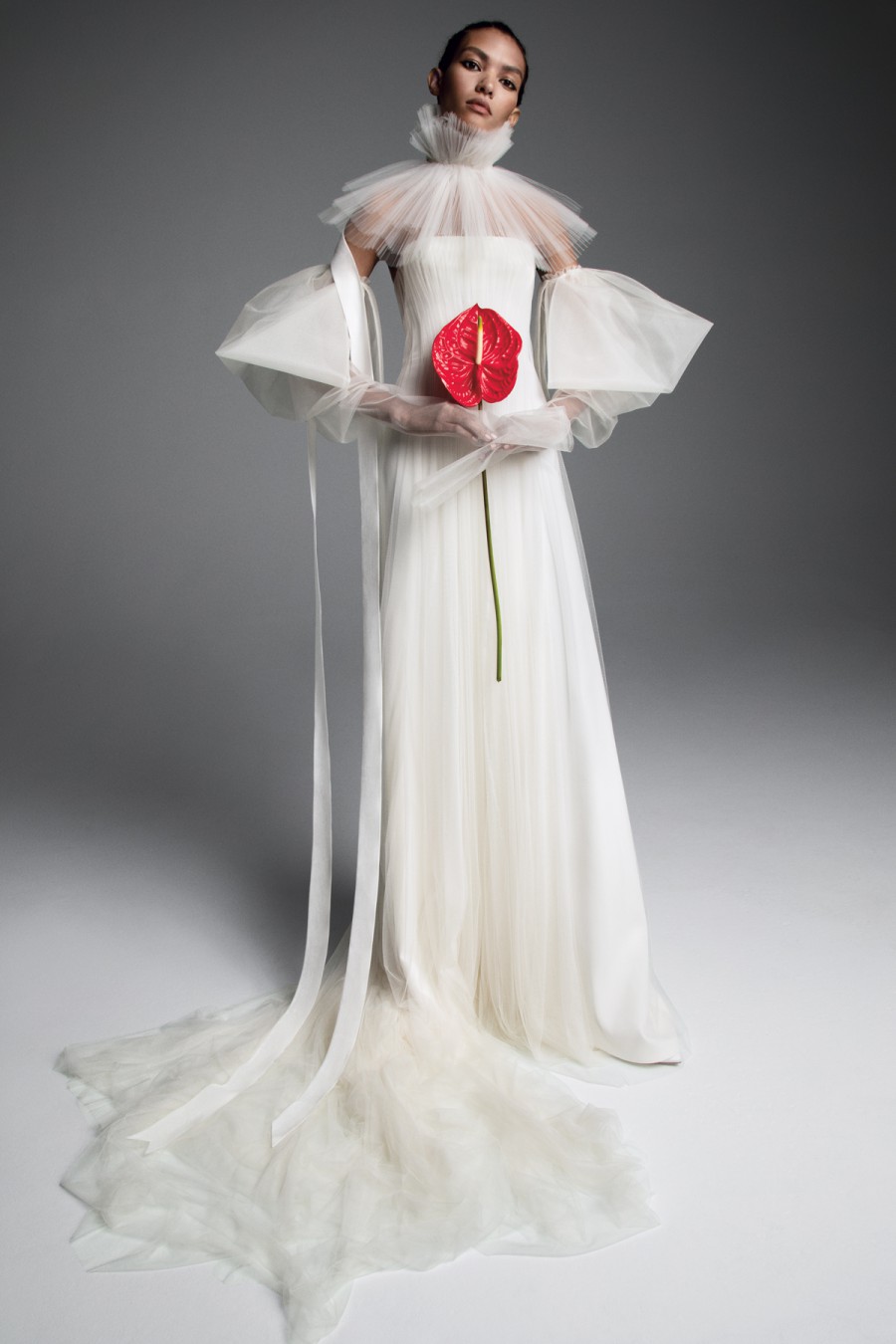 Create a high fashion, rebel worthy statement with this one of a kind look from Vera Wang!
03.

Rebel Red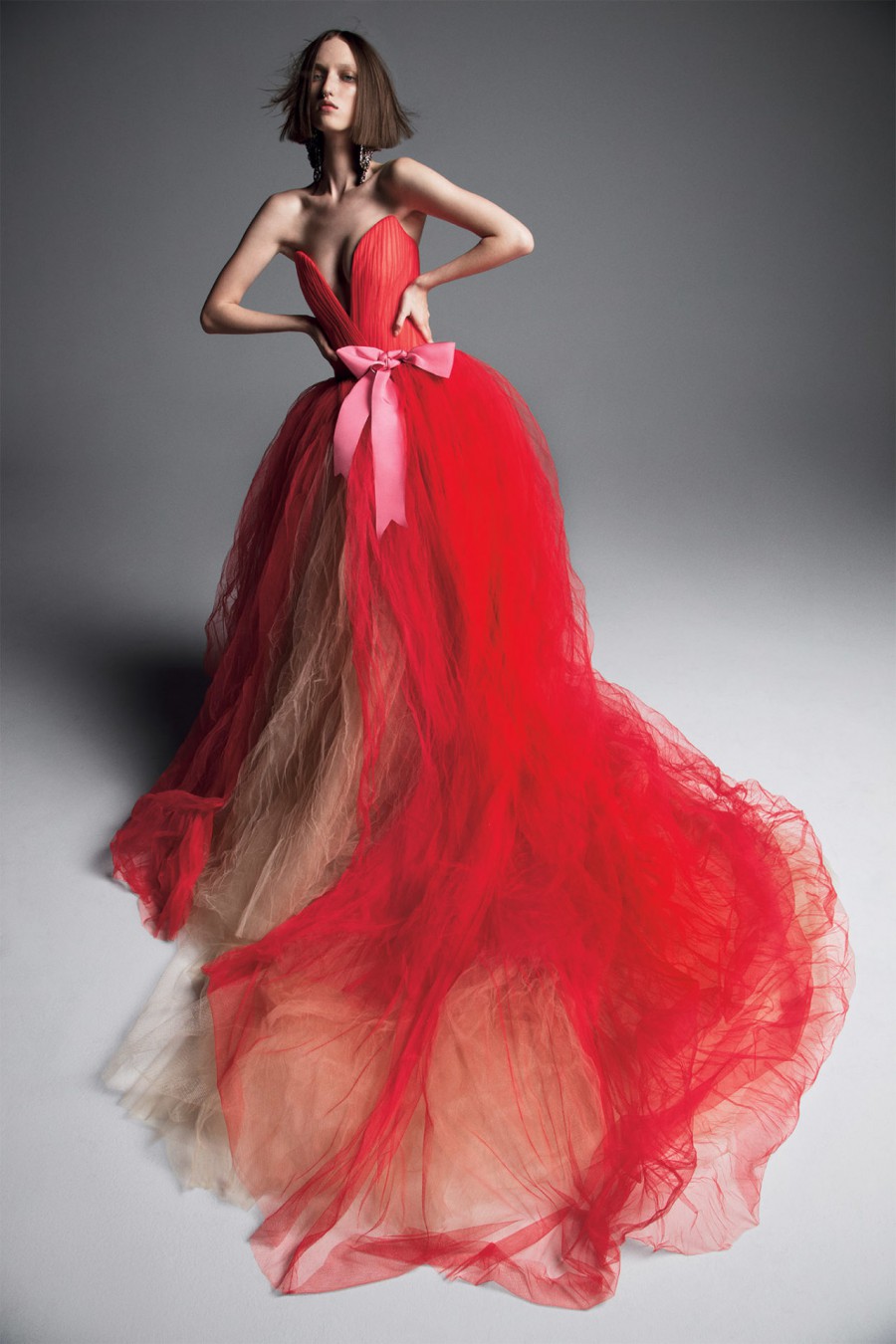 While we are on the topic of Vera Wang... Nothing quite says rebel like a fiery red voluminous tulle ballgown!
04.

Athleisure Wear Rebel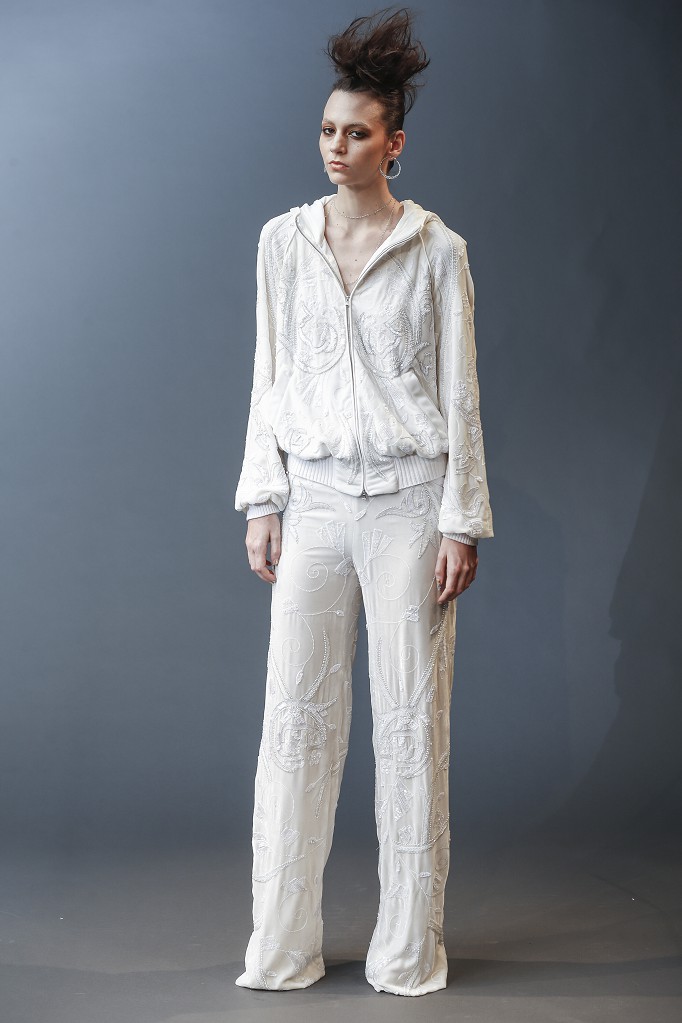 Nothing quite says rebel bride like this velvet athleisure wear look from Naeem Khan. A completely untraditional wedding style that will take everyone by surprise!
05.

Colorful Tulle Rebel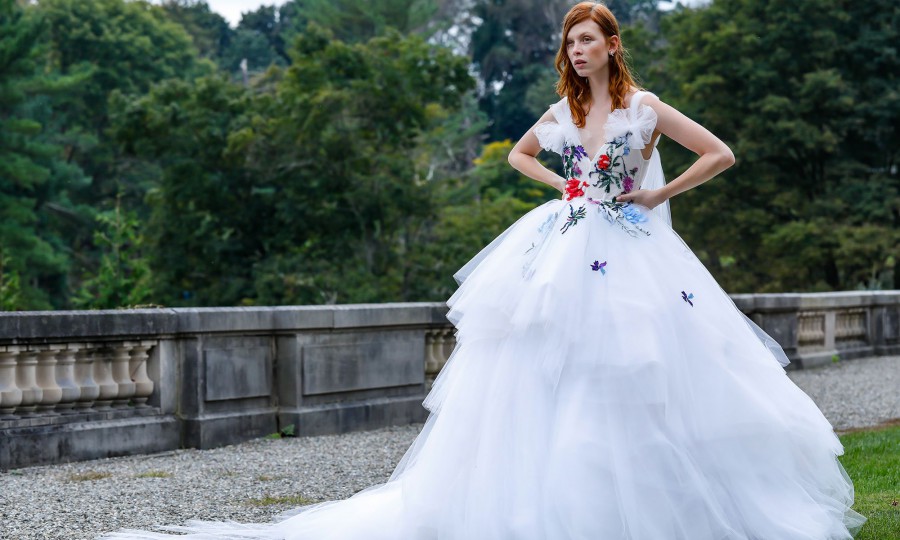 Rebel brides love making big, loud statements. And this oversized, layered tulle ballgown from Monique Lhuillier will do just that. To add even more drama to this look are brightly colored embroidered florals that pop off of the dress!
06.

Metallic Rebel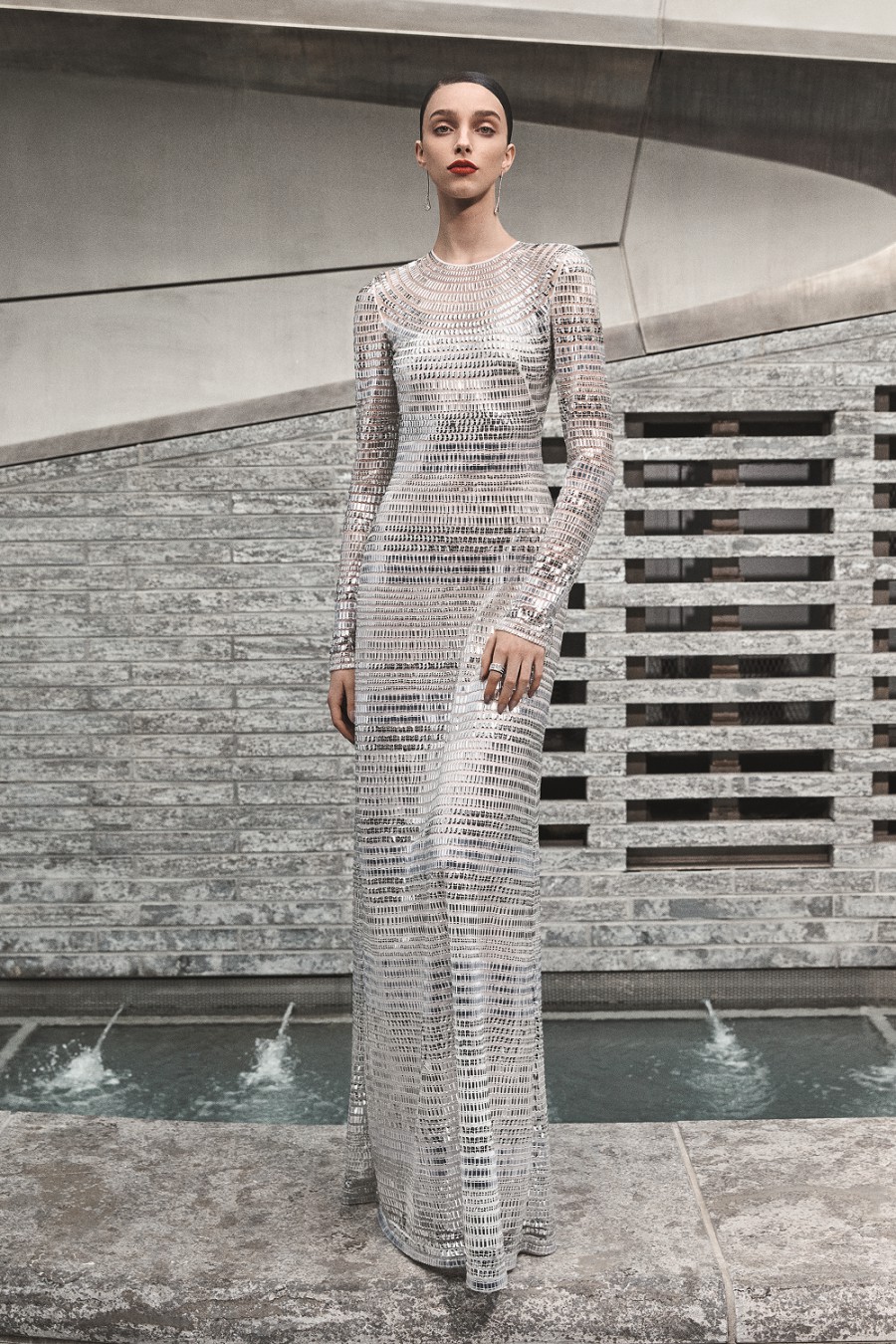 Alright rebel ladies - how about a metallic accented column dress to make a statement on your big day. The perfect dress for our futuristic rebels out there!
07.

Sheer Glitz Rebel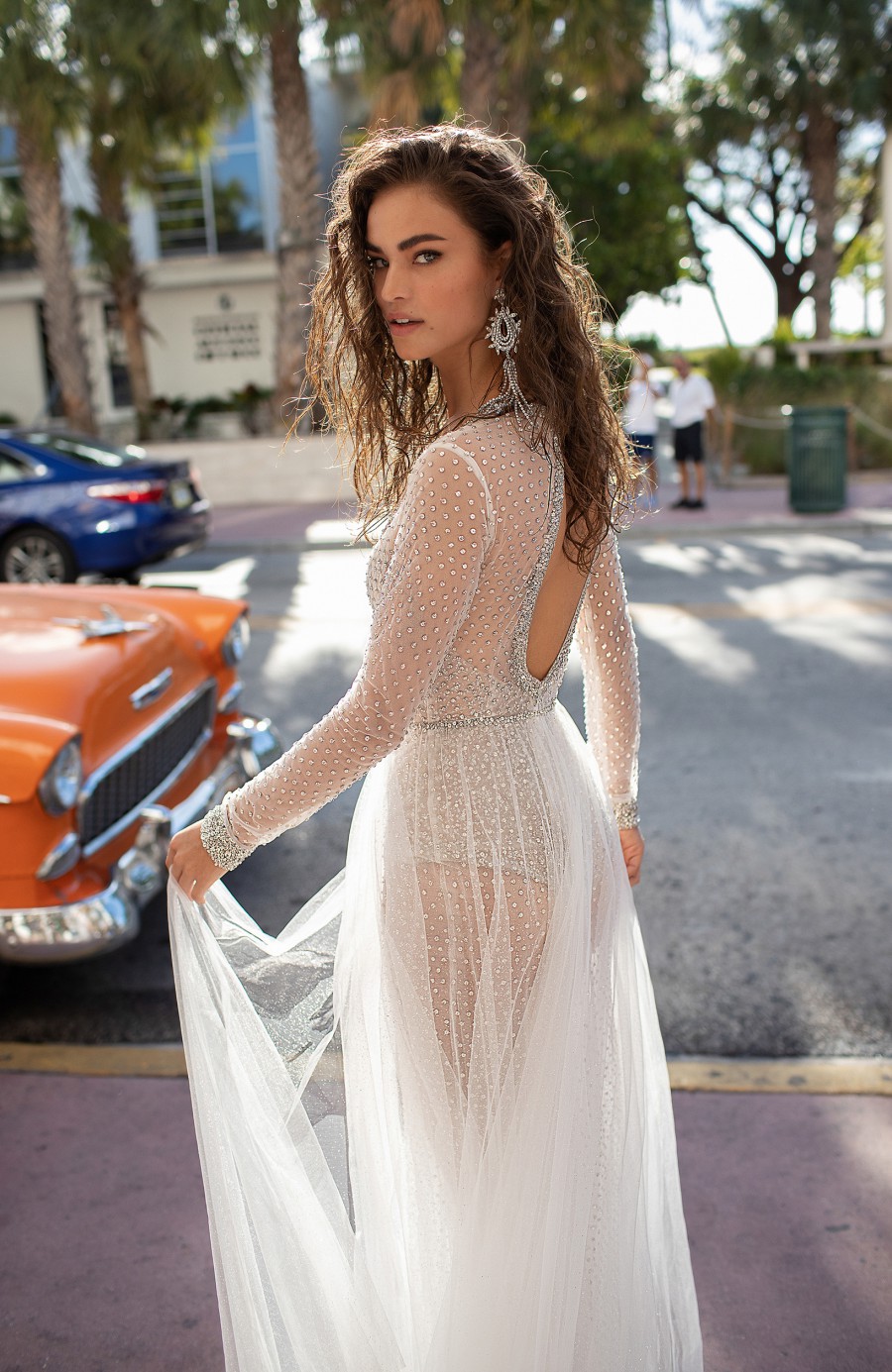 Only a rebel bride is brave enough to wear a sheer, barely there wedding style. This glitzy, sheer wedding gown with take everyone's breath away on your big day.
08.

Not-so-Ladylike Rebel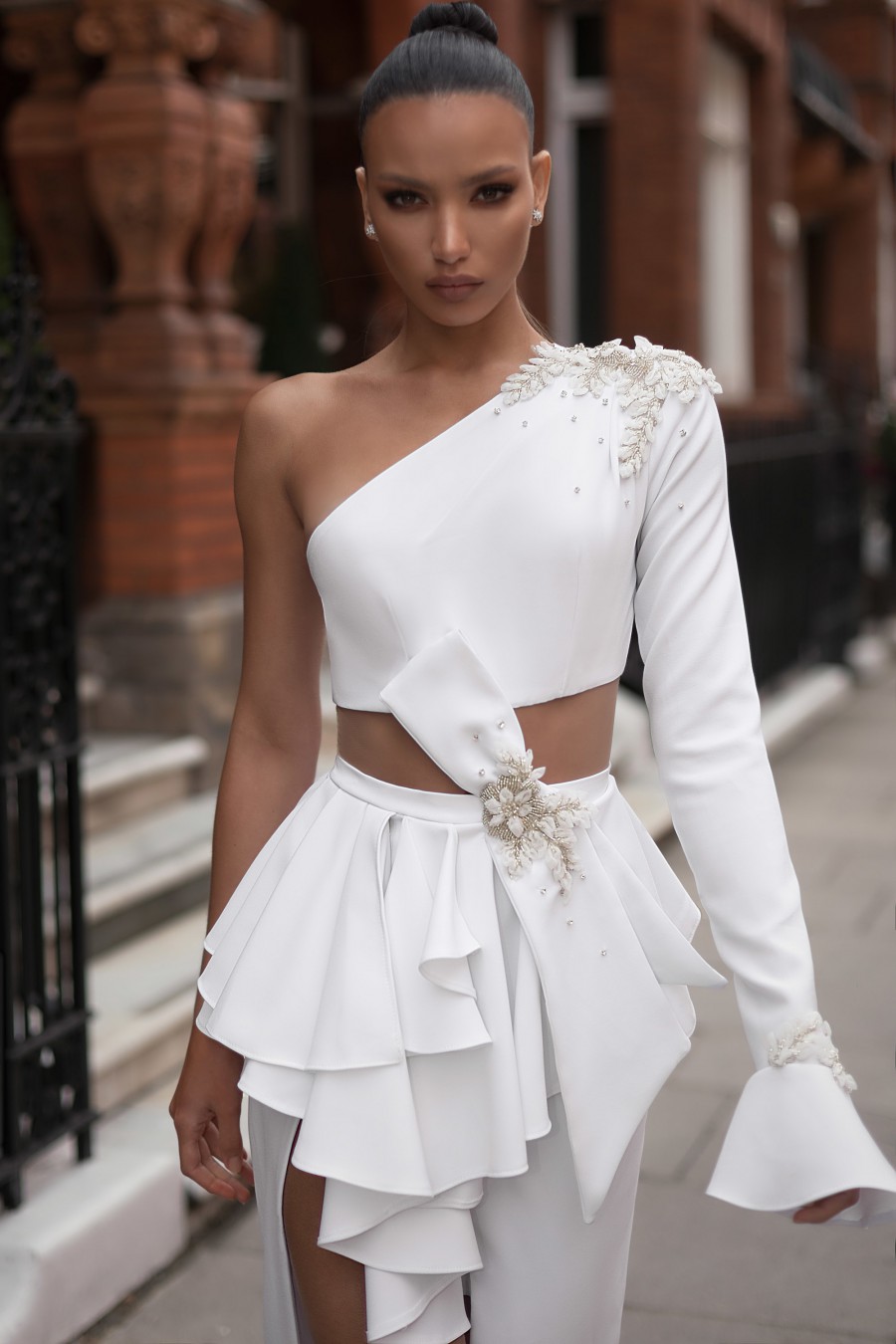 At first glance this wedding gown might look beautiful and feminine. But at closer look, this fashion forward couture wedding style is anything by lady-like. Perfect for our feminine, boundary pushing brides out there!
09.

Golden Girls Rebel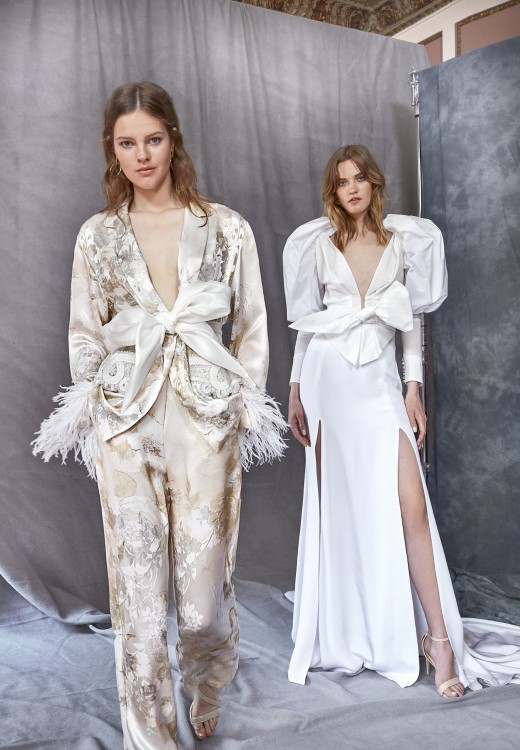 Yolan Cris never seems to disappoint when it comes to rebel worthy wedding day looks. And we are loving this golden accented two piece bridal style! Untraditional and full of drama - what else could a rebel bride want?
10.

Artful Rebel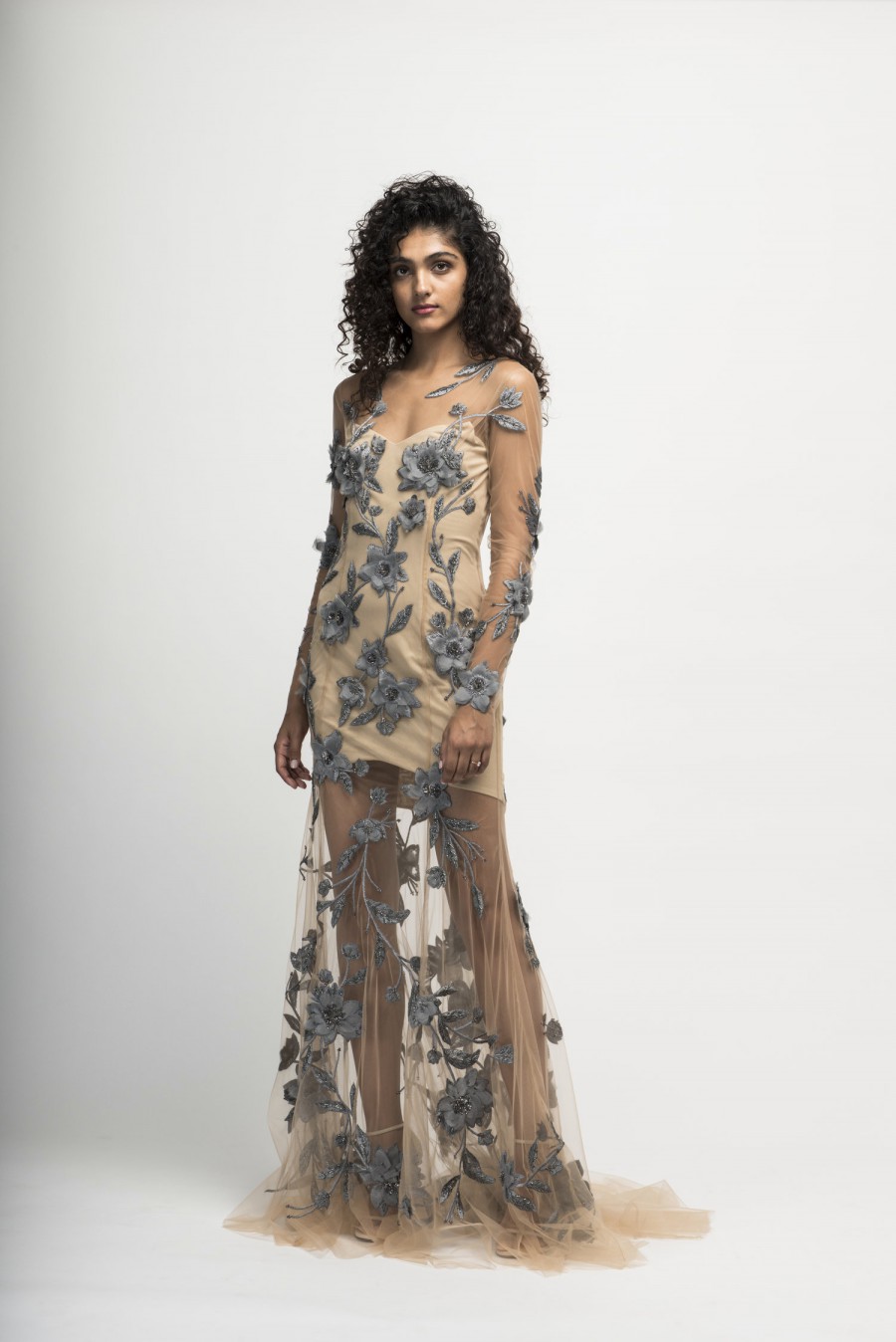 Alexandra Grecco brings us an artful rebel bridal style like nothing else. This Italian tulle gown is covered form top to bottom in gorgeous gray floral embroidery. If you are daring enough to wear this look on your big day, then you are surely a rebel bride!
11.

Illusion Rebel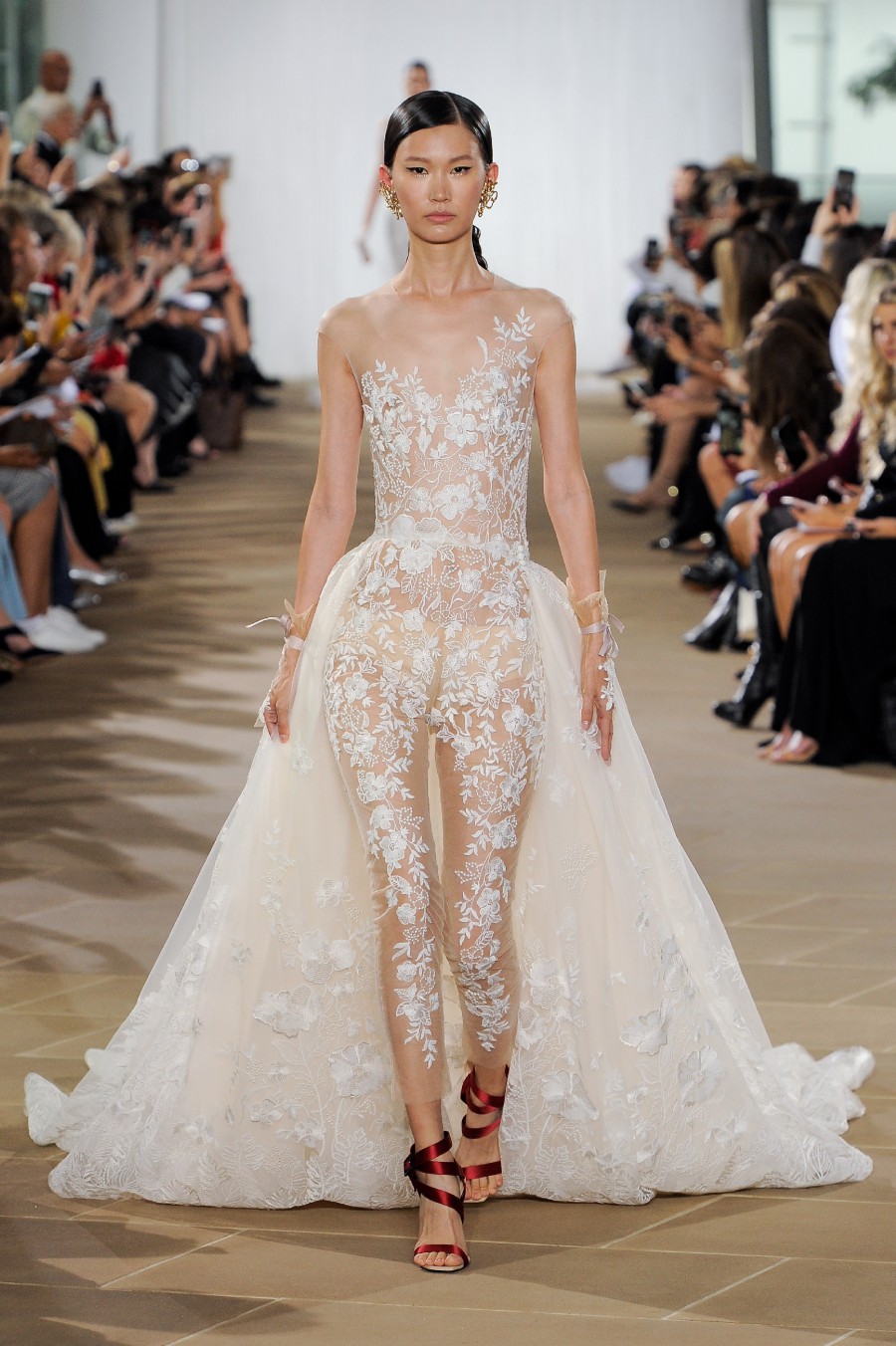 A rebel bride is confident enough to strut down the aisle on her big day in a barely there illusion jumpsuit. The illusion design of this bridal jumpsuit gives off an almost painted on or tattooed effect.
12.

Edgy Two Piece Rebel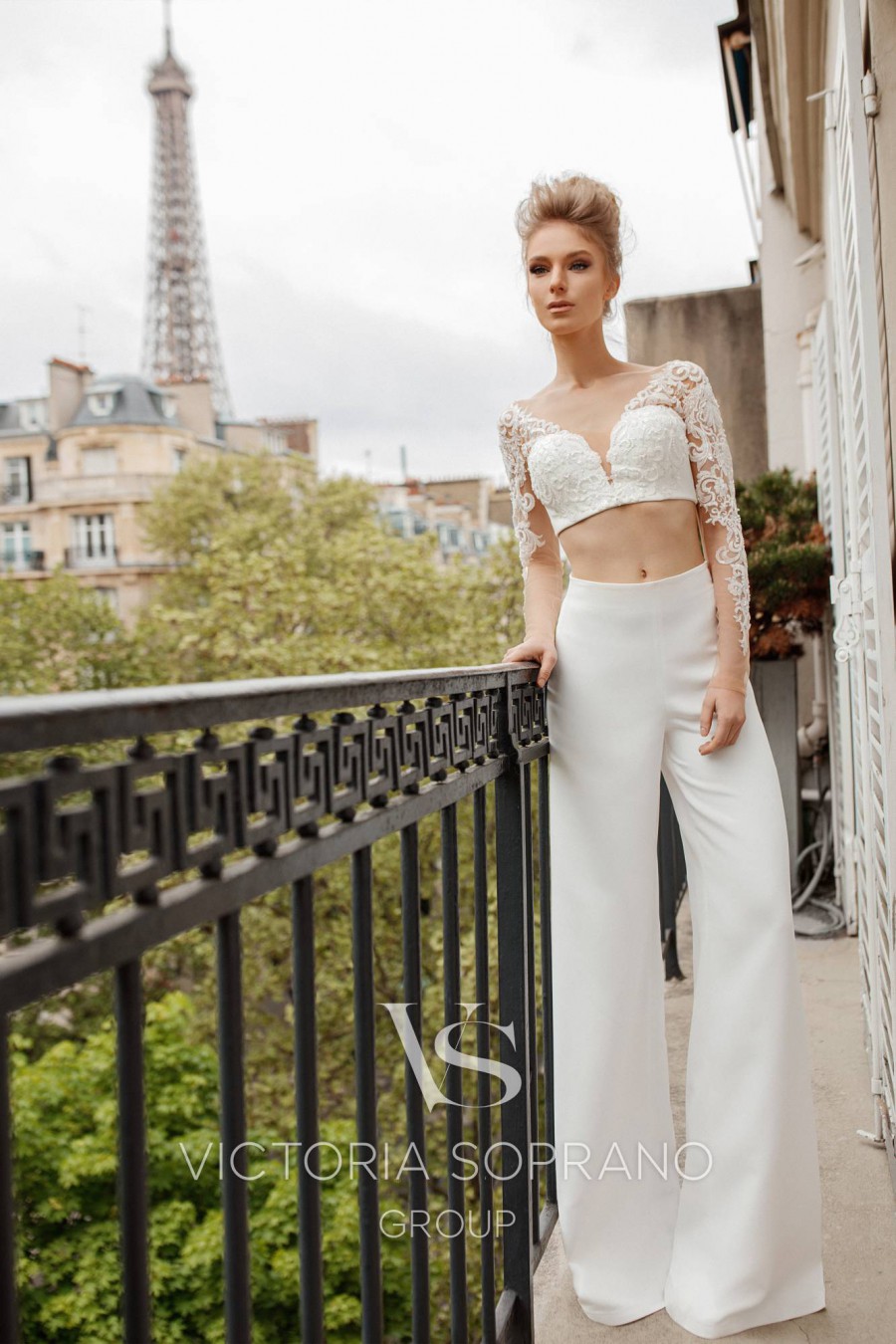 A truly rebel worthy wedding style! This sassy two piece wedding day look will be sure to take everyone by surprise on your big day.
13.

The Glamour Rebel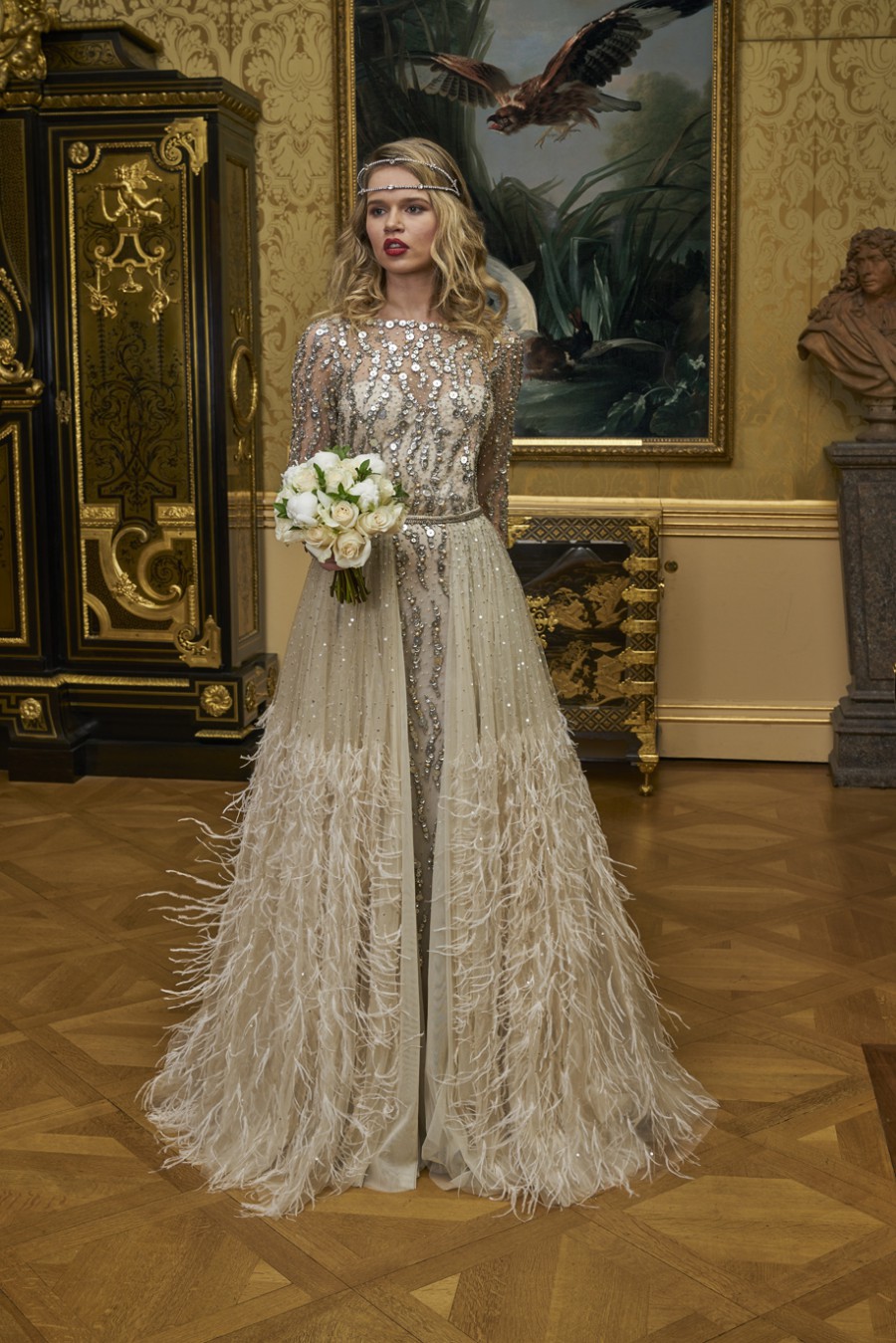 Just because you are a rule breaking rebel, doesn't mean you can't look glamorous while you do it. This ultra glitzy, unique gown from Eliza Jane Howell may be what our glam rebels out there are craving!
14.

Menswear Bridal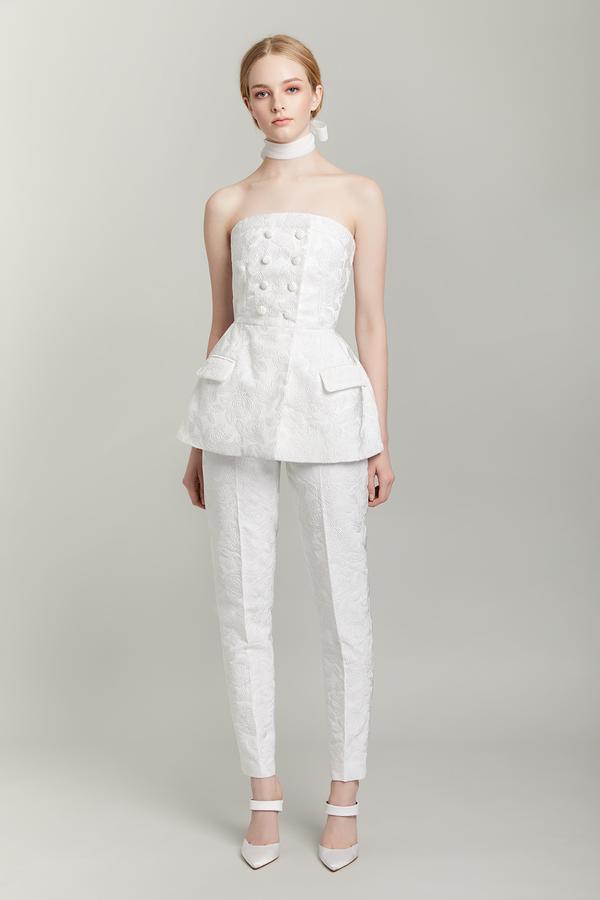 We are taking some rule-breaking rebel advice from this boys with this next menswear inspired bridal style from Lela Rose.
15.

Big Bow Rebel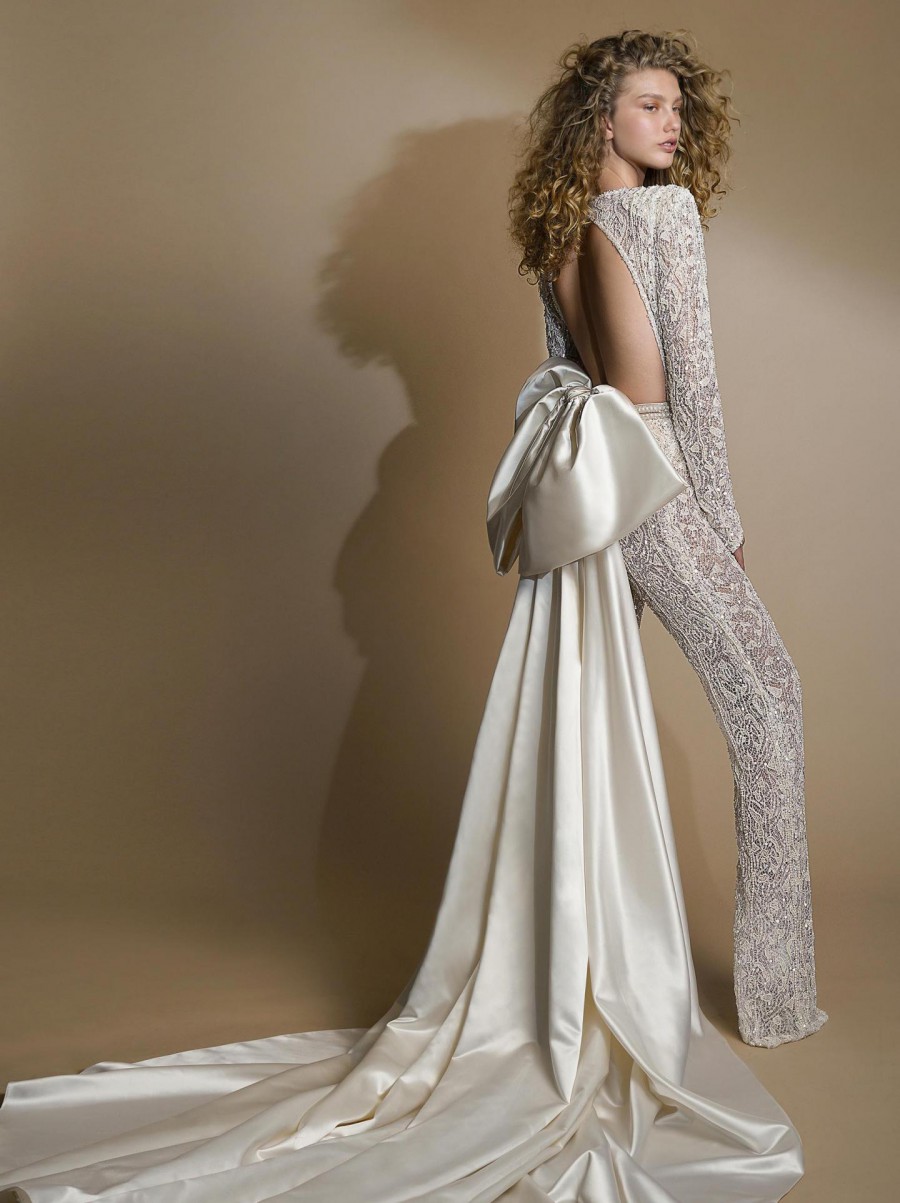 Being quiet is so boring. So make a loud rebel statement with this next luxe wedding jumpsuit from Galia Lahav. What really takes this look to the next level is the oversize silk bow train accent!
16.

Patchwork Rebel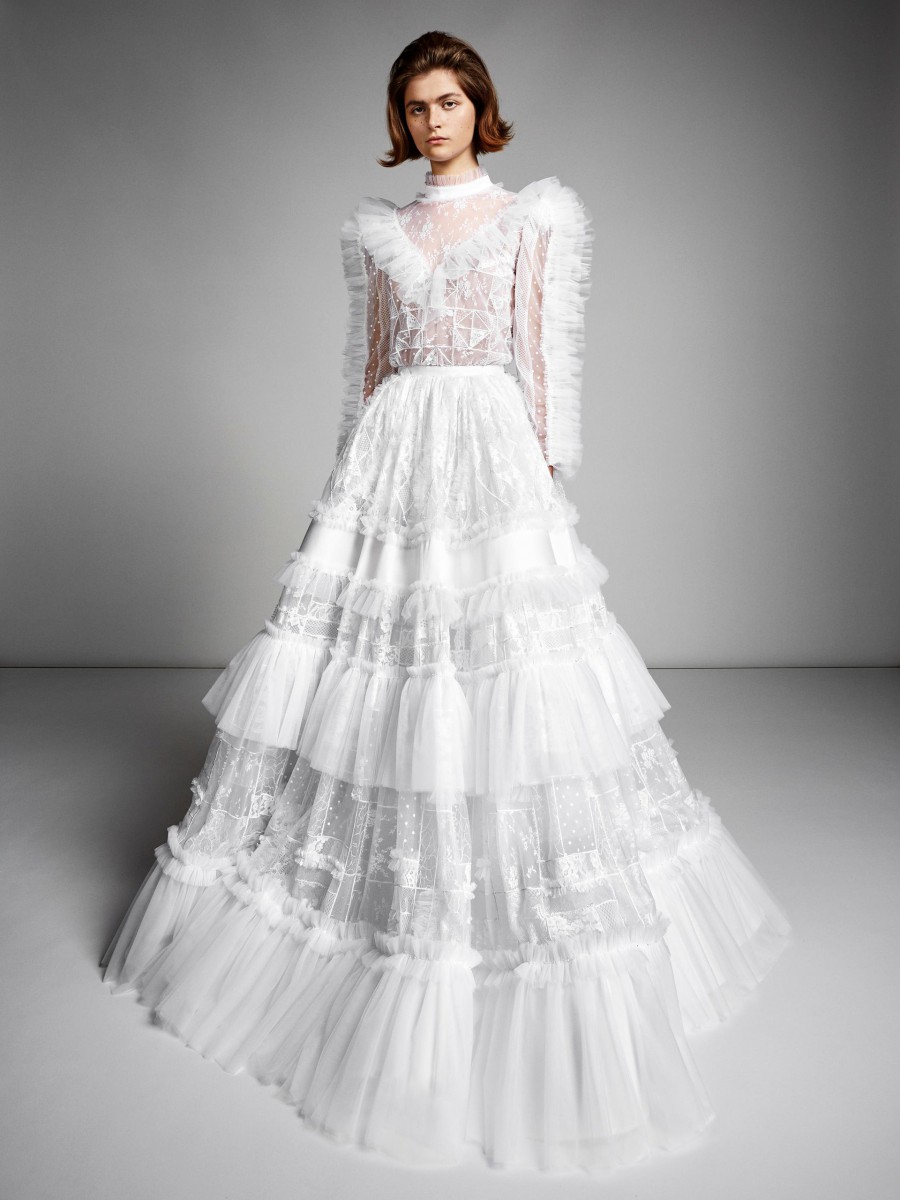 This next rebel worthy wedding style from Viktor Rolf will have all of your guest in awe. This completely untraditional wedding style has some vintage influences, but puts everything together in an unexpected contemporary way.
17.

High Low Rebel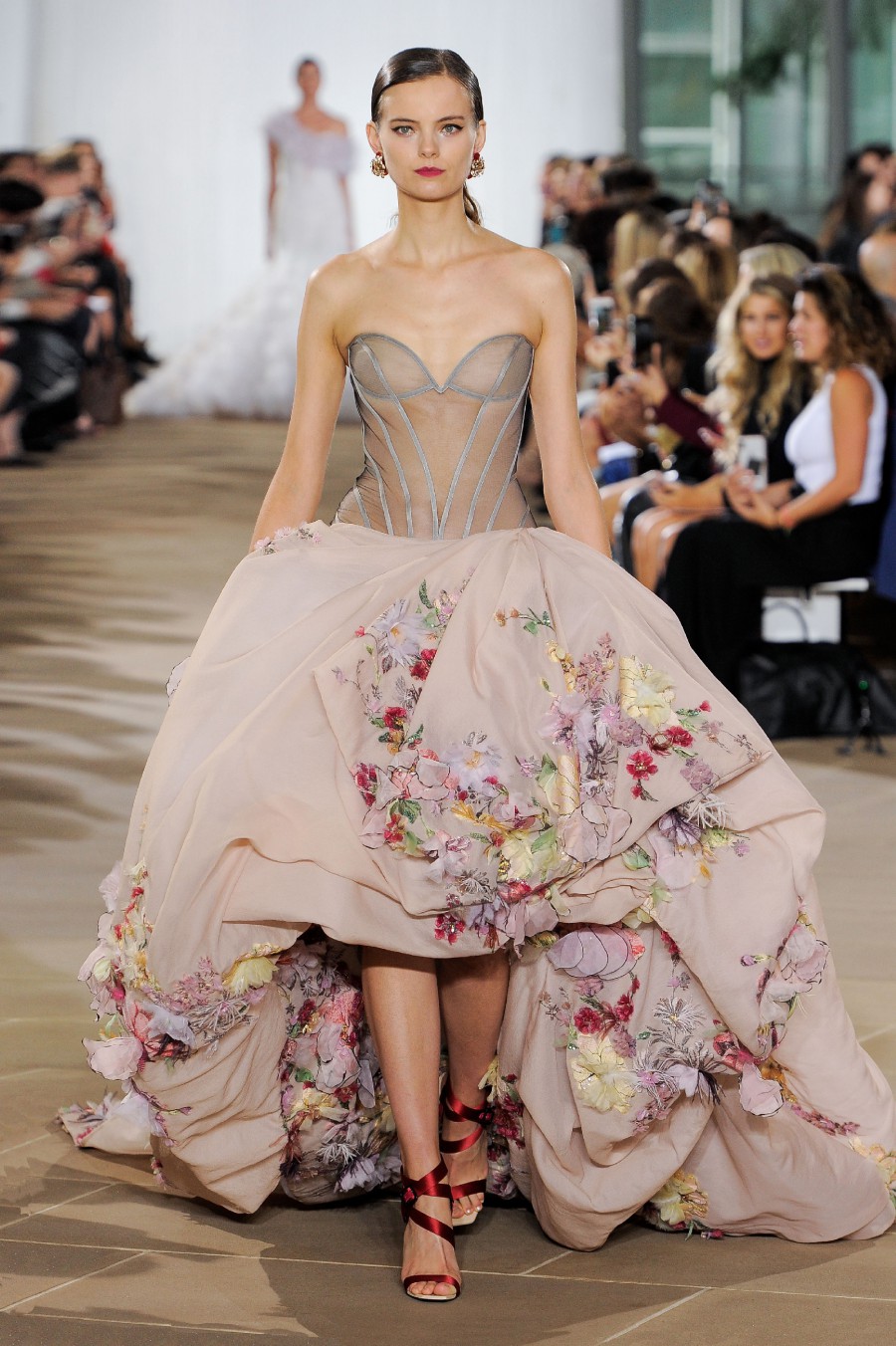 Nothing quite says "rebel bride" like this next look from Ines di Santo. This dramatic, dimensional high low gown features a sheer corset bodice and bold floral embroidered skirt. Nothing says "look at me" like this one!
18.

Bubble Rebel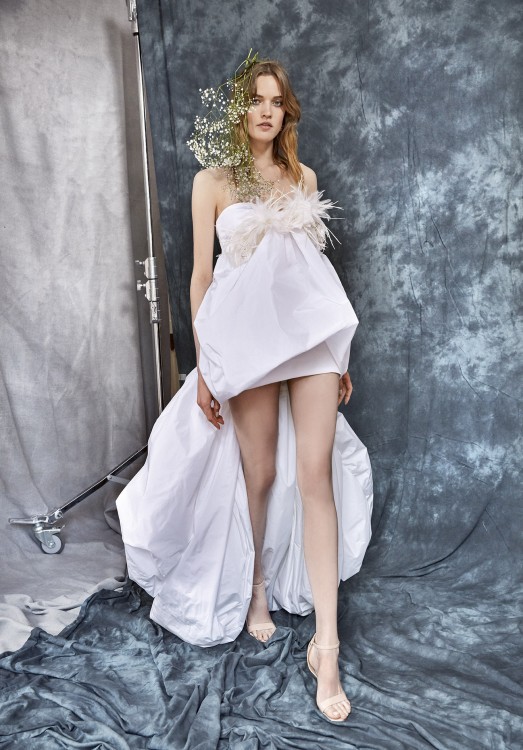 Rebel brides do what they want. Like wearing this bubble-inspired high low mini dress on their big day! Bring on the drama with this wedding day style.
19.

Silk Rebels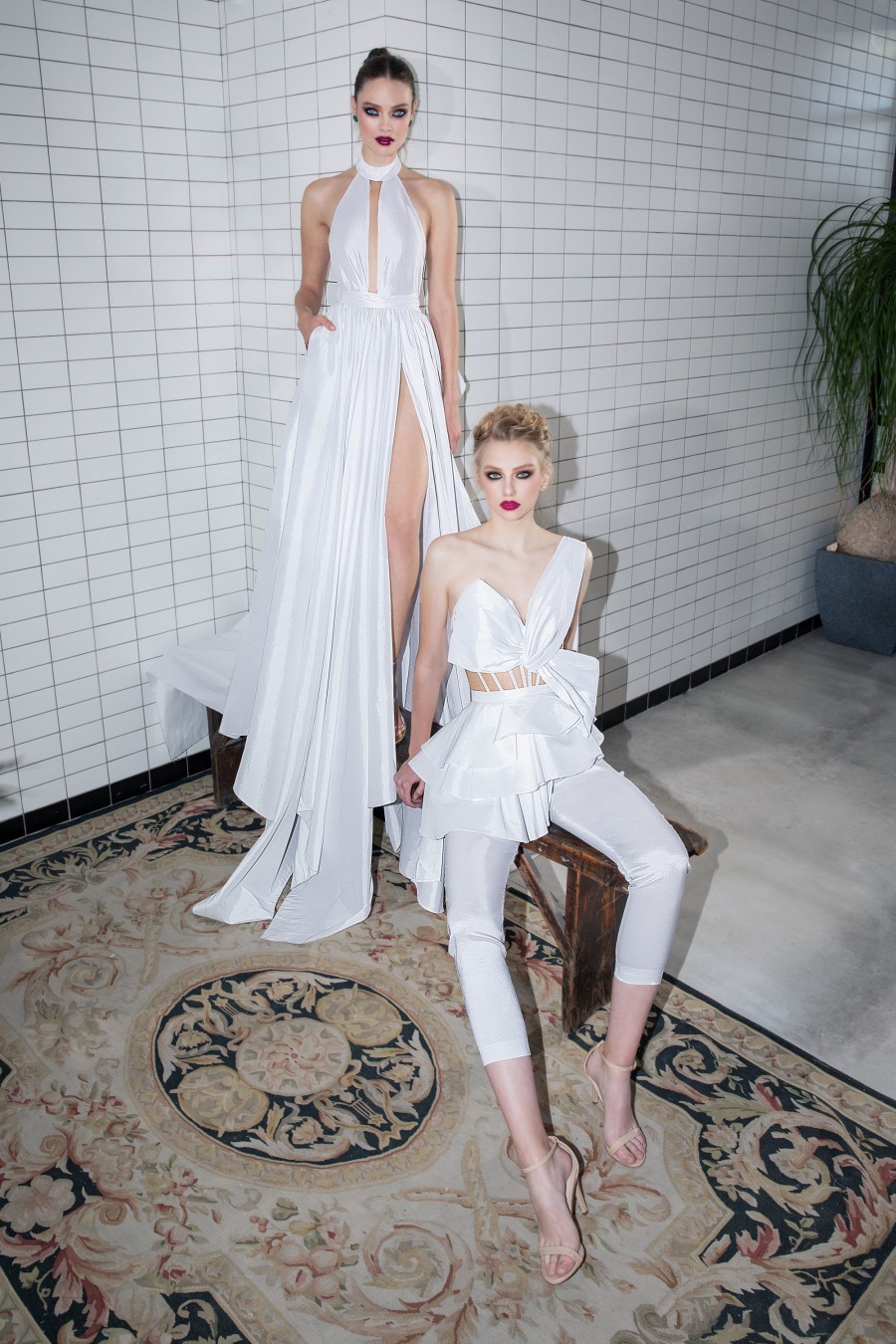 Some contemporary, silky wedding styles that are 100% rebel approved. Especially the two piece design in front. If there are any rules when it comes to wedding fashion - this look is surely breaking them all!
20.

Collared Rebel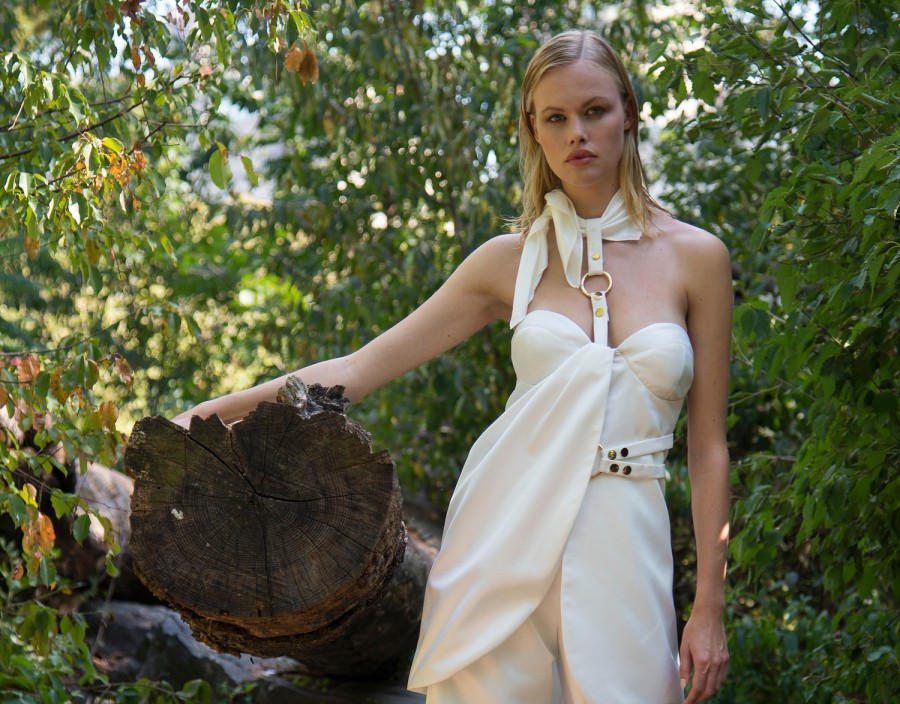 This next rebel bride wedding style from Persy speaks for its self! Its draped, belted, and collared jumpsuit design is surprising from every angle!

By Kathryn Schrotenboer