Rachael and Nick's wedding was held in a vineyard with lawn games galore.
"We got engaged in 2013 in Europe. Nick proposed on our terrace where we were staying overlooking the water in Capri, Italy. Later in the trip we met up with his family and then our friends in Croatia after that so it was a big celebration holiday (with lots of champagne!!)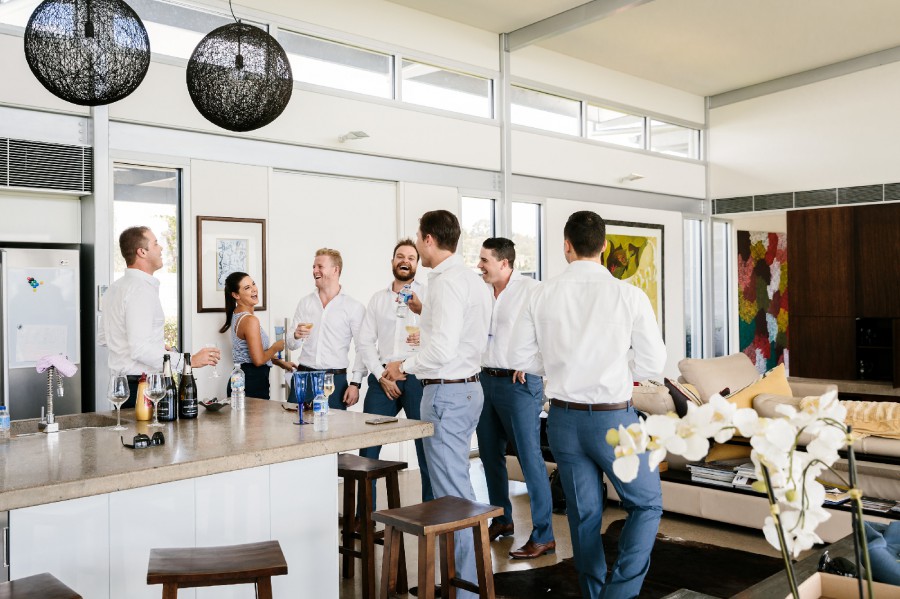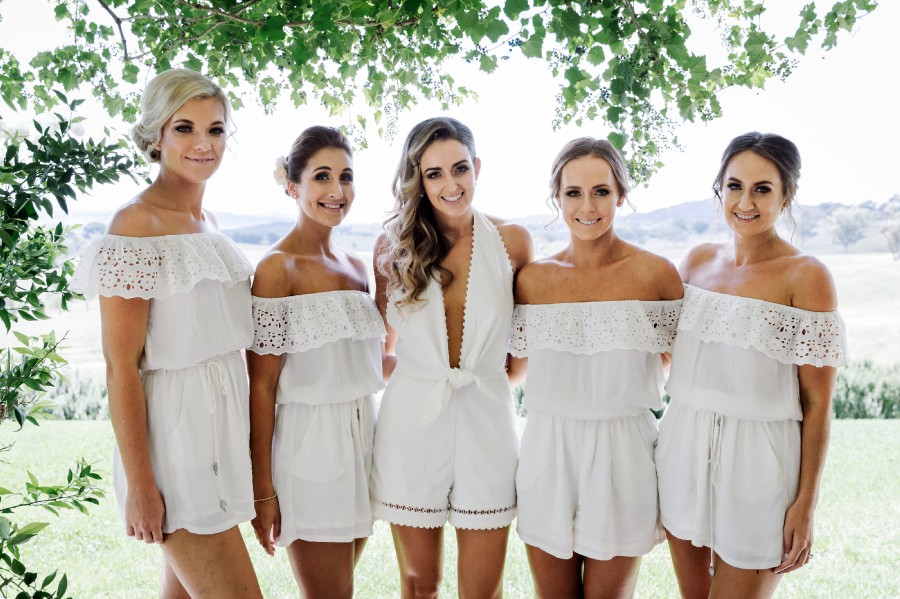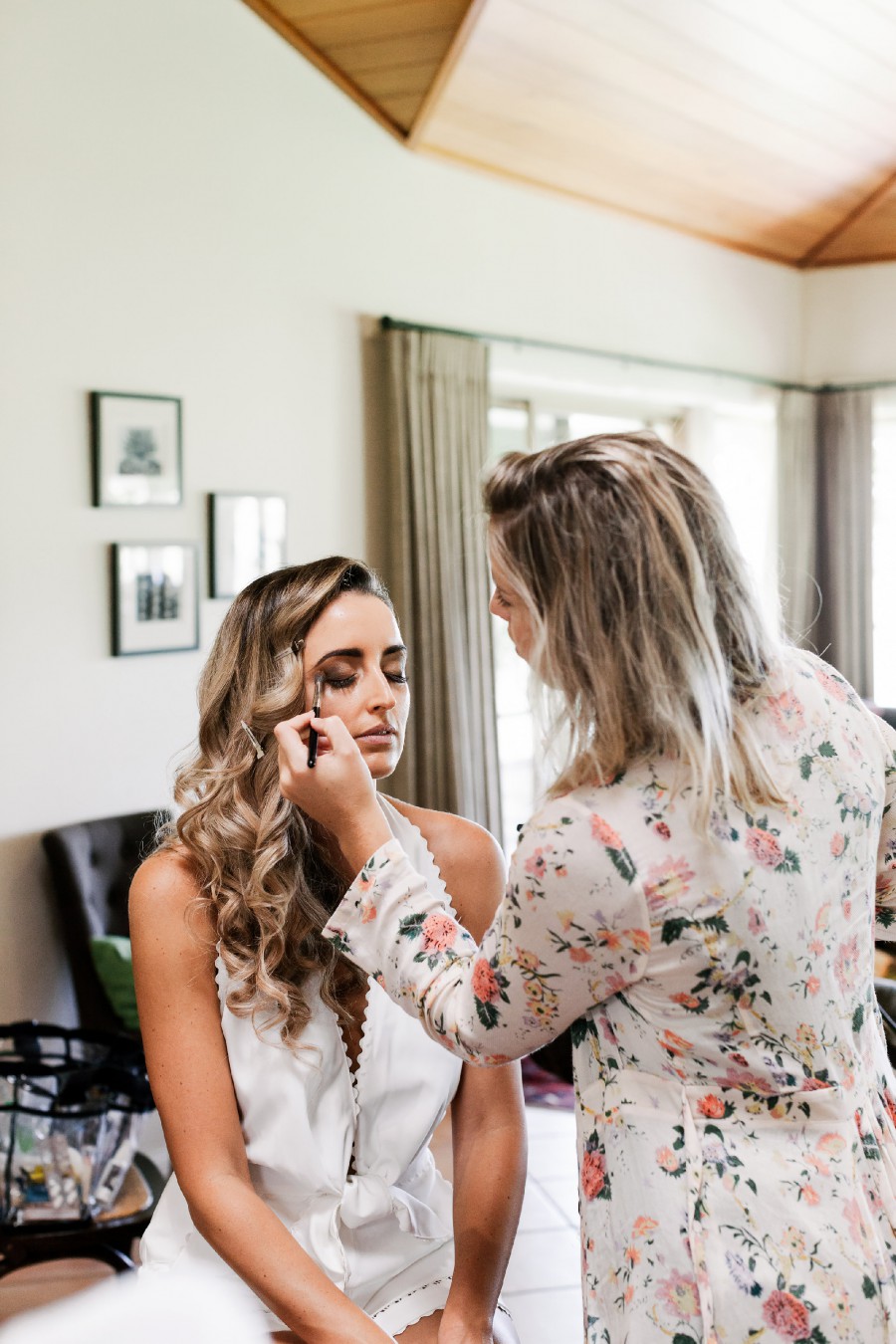 Finding my dress was a mission. We were engaged for 2.5 years before getting married but I left finding the dress until 6.5 months prior. You hear about girls trying on a dress and "just knowing" when they find the right one but I hadn't felt that with any. I was making appointments during my lunch breaks knowing that my deadline was looming. My last appointment I had booked at was where I finally found it! Originally all the photos of the dresses that I liked featured tulle but when I tried them on they just didn't look right. The style of dresses that were the most flattering were the complete opposite of what I thought. I knew I had found the right designer for me at Corston Couture, I really liked the structure and shapes of their dresses and how they fit me. Making a custom made dress was a big job, involving lots of lunchtime appointments and we worked on it right down to the last minute!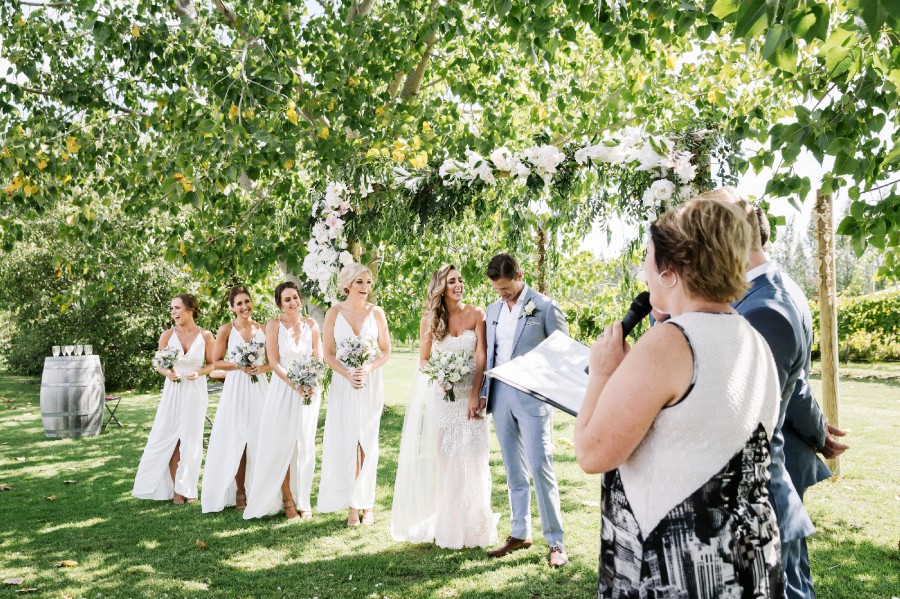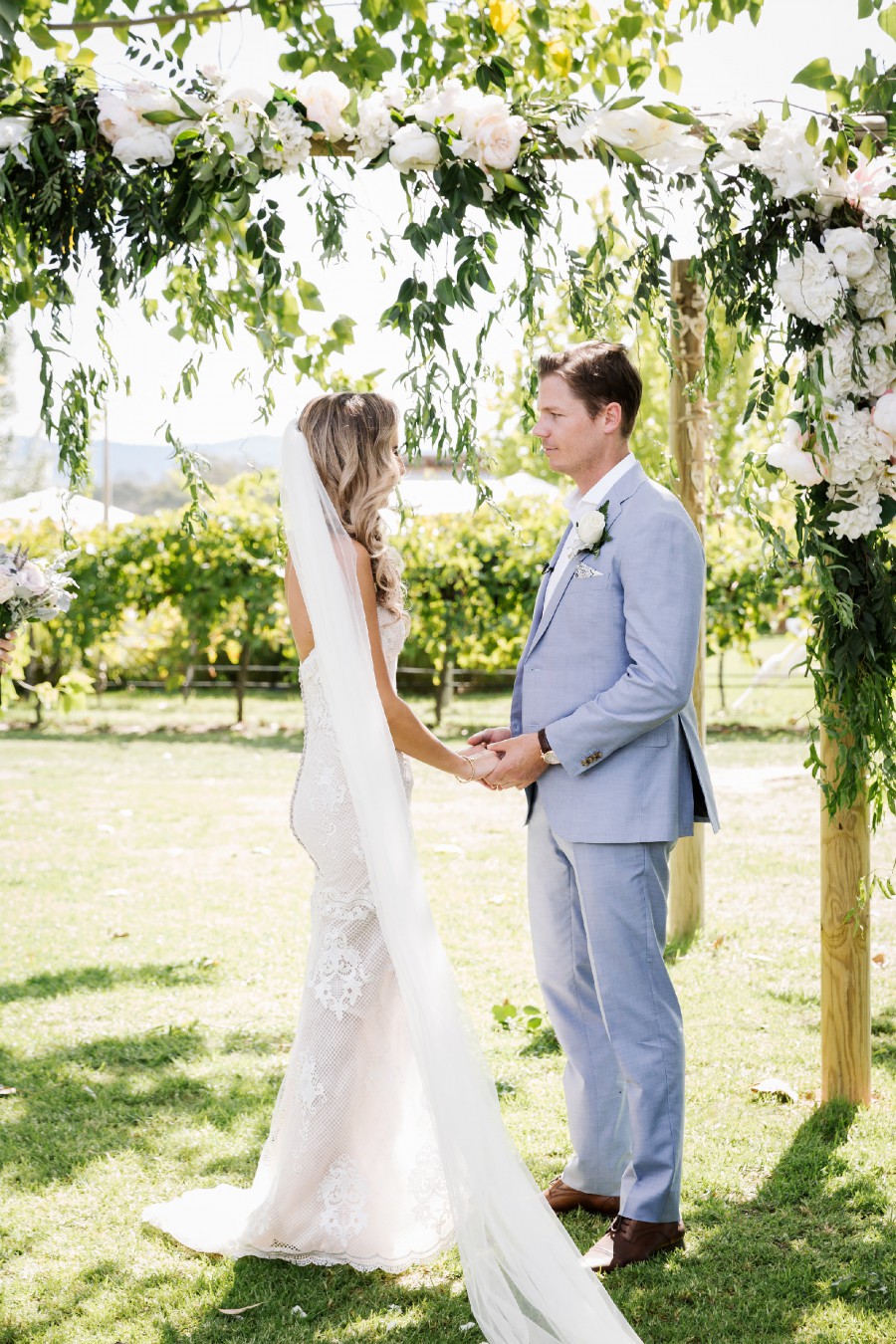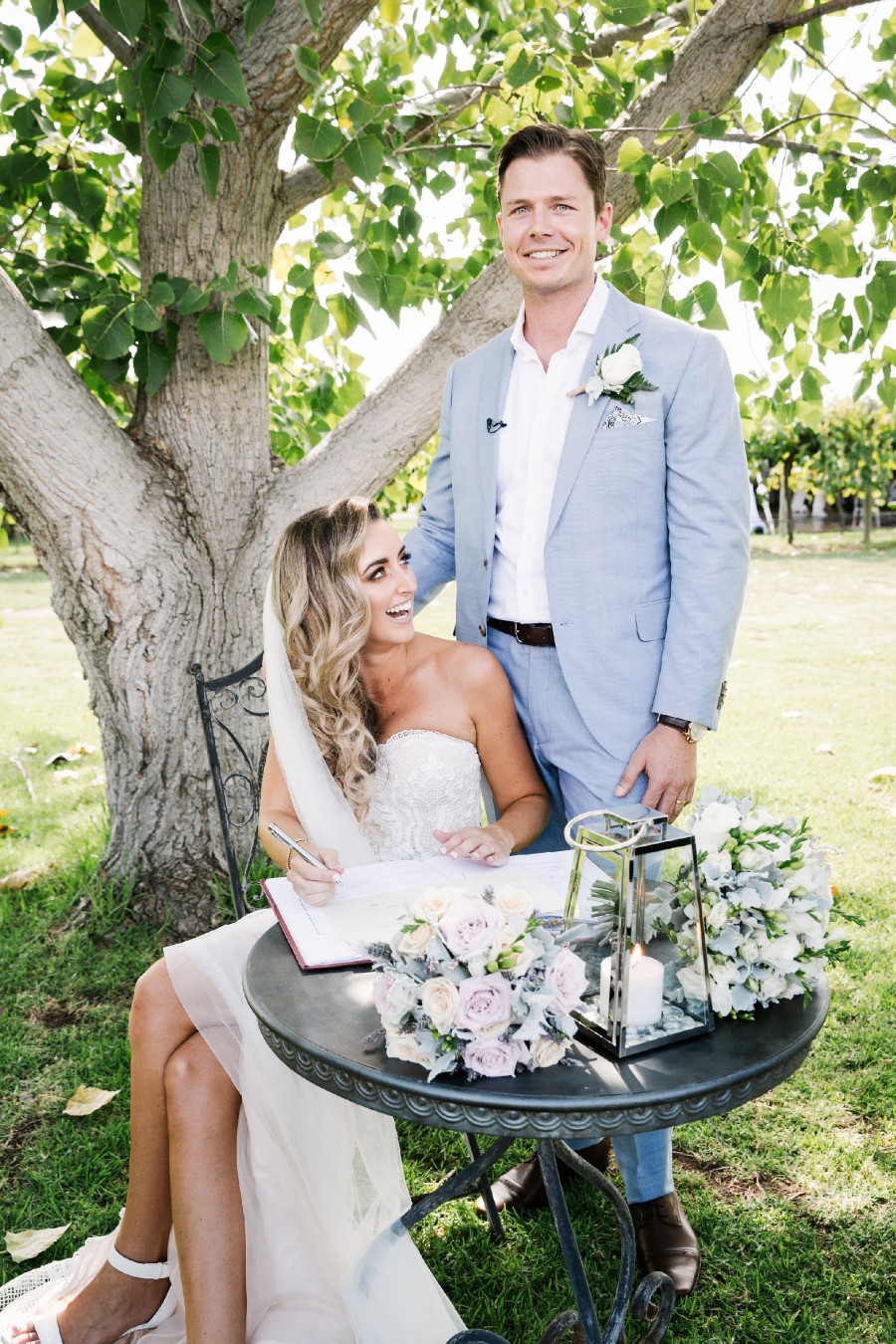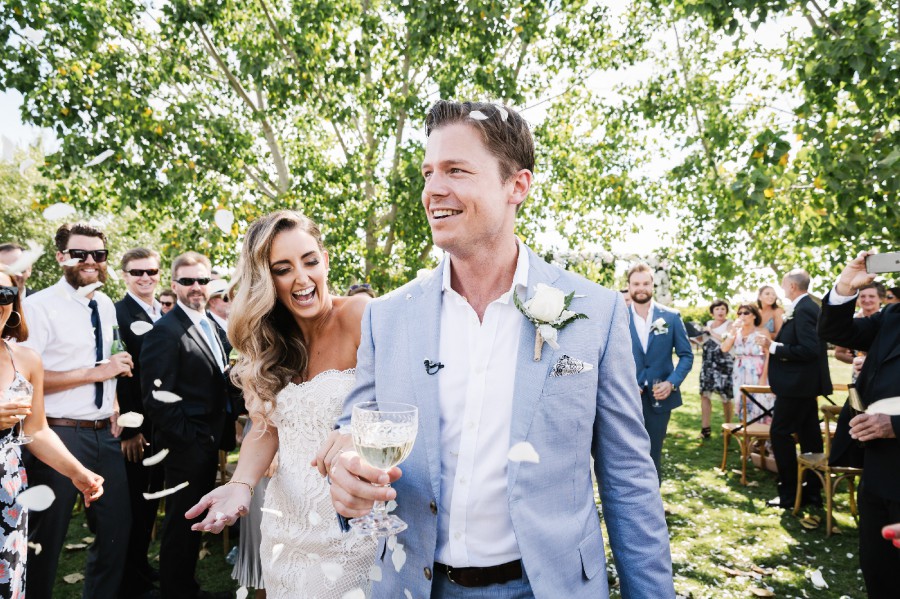 I put my bridesmaids in white as I think it looks timeless. (I do not wear a lot of colour either so thought this suit my personal style.) Our venue was in a vineyard so I went with lots of green and pastel florals.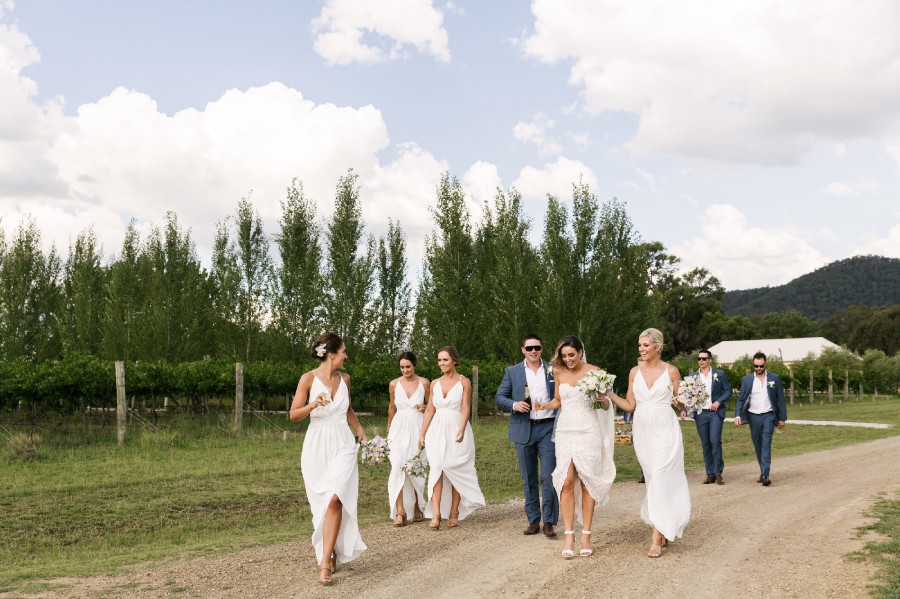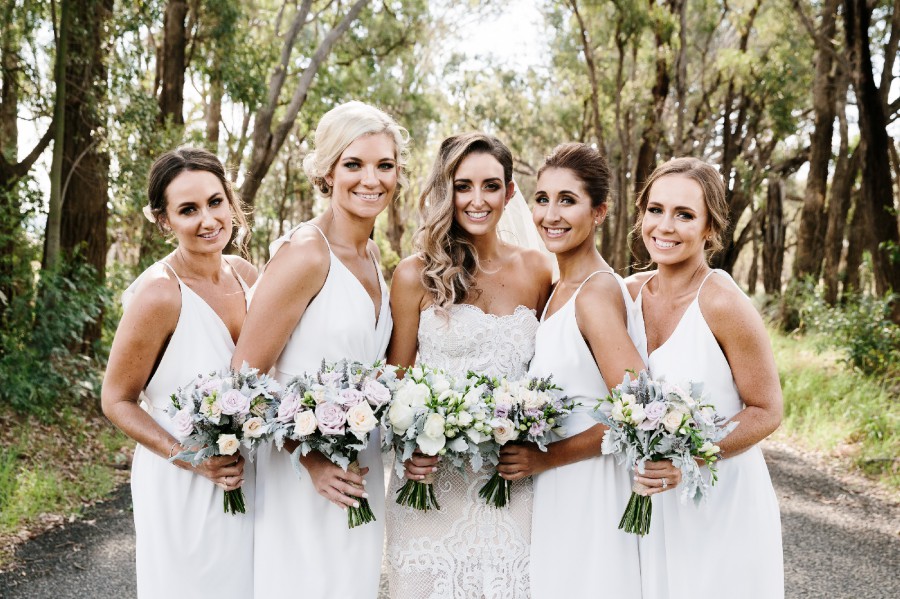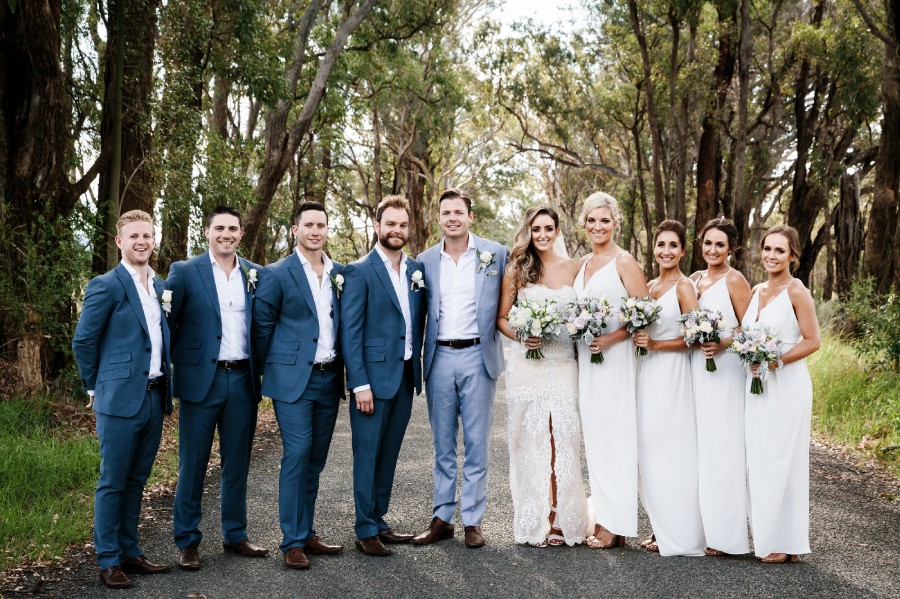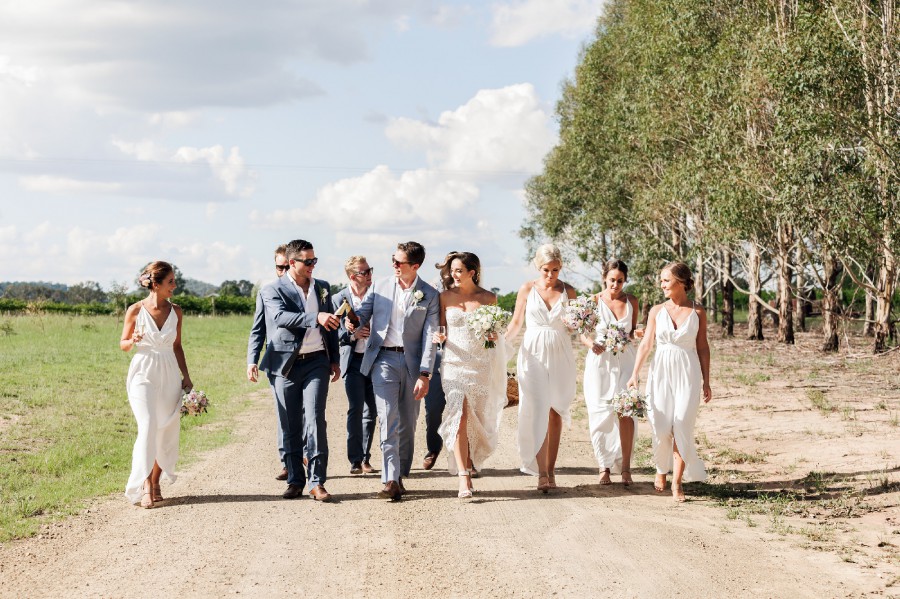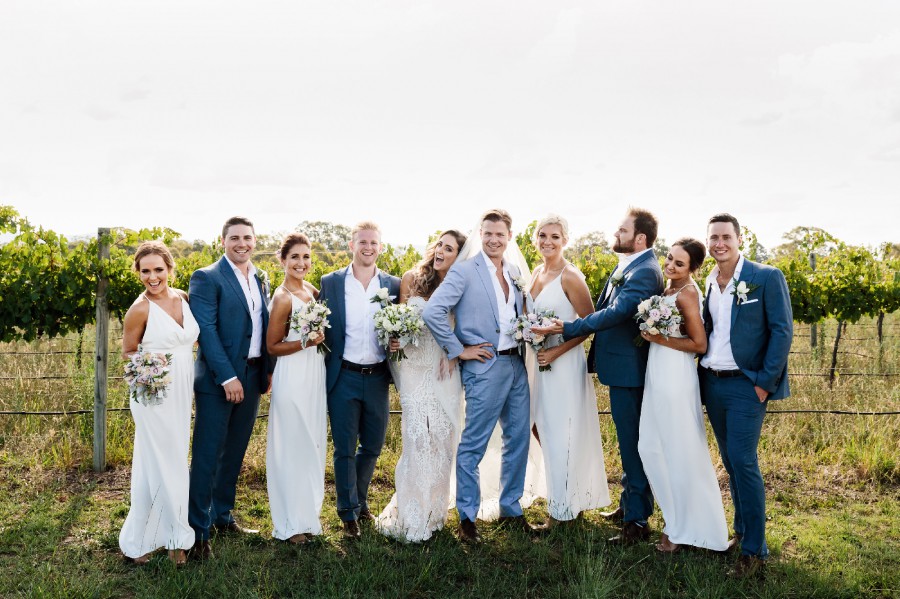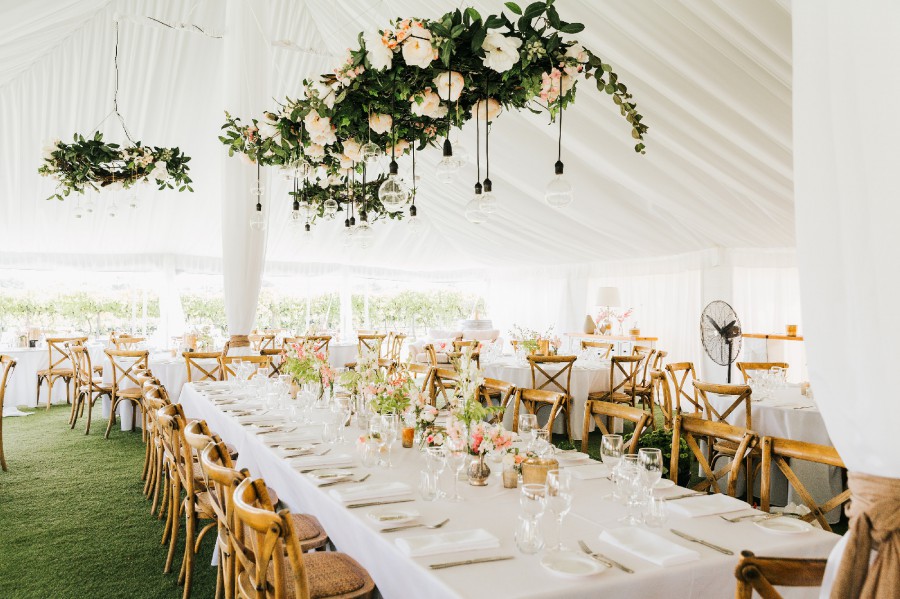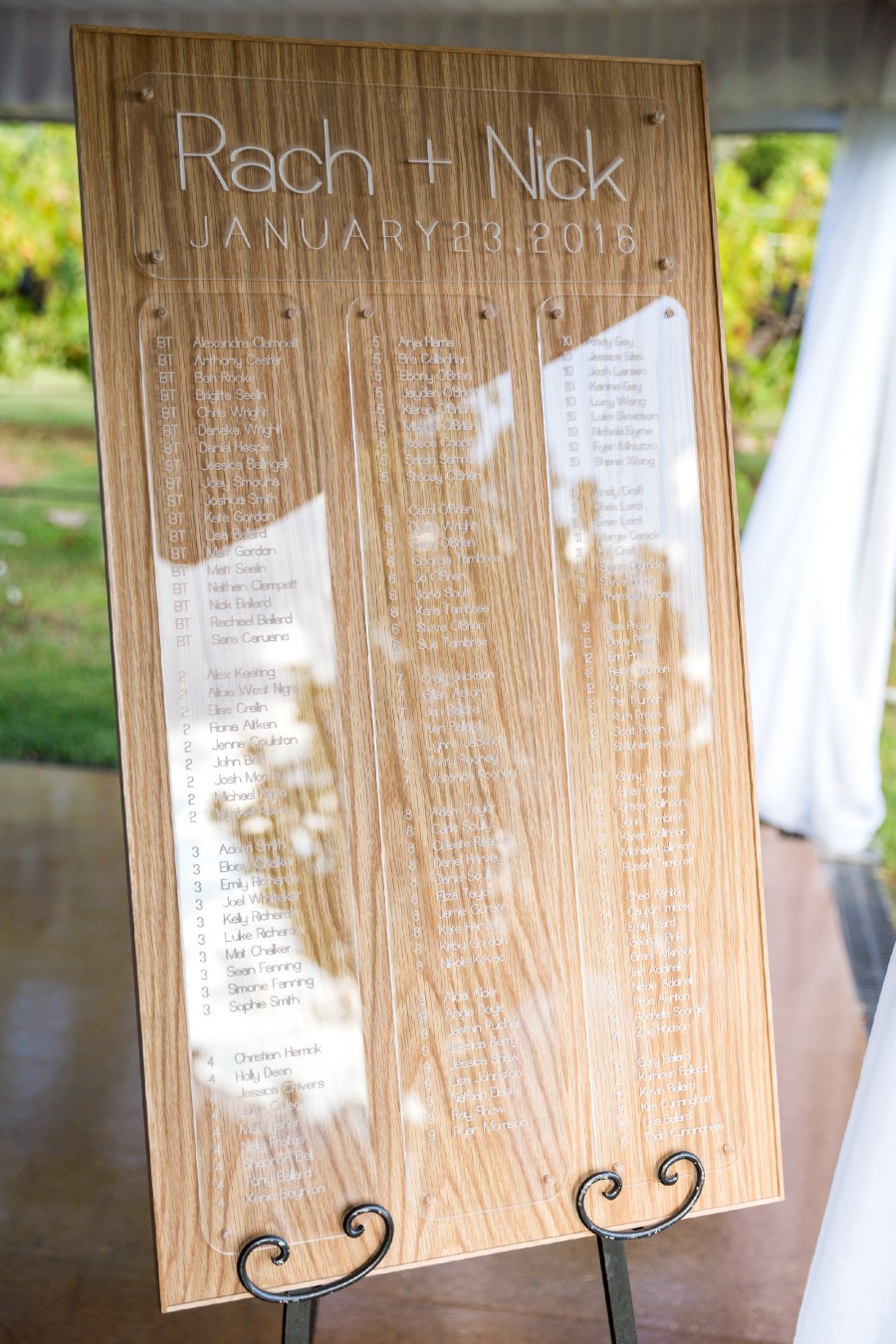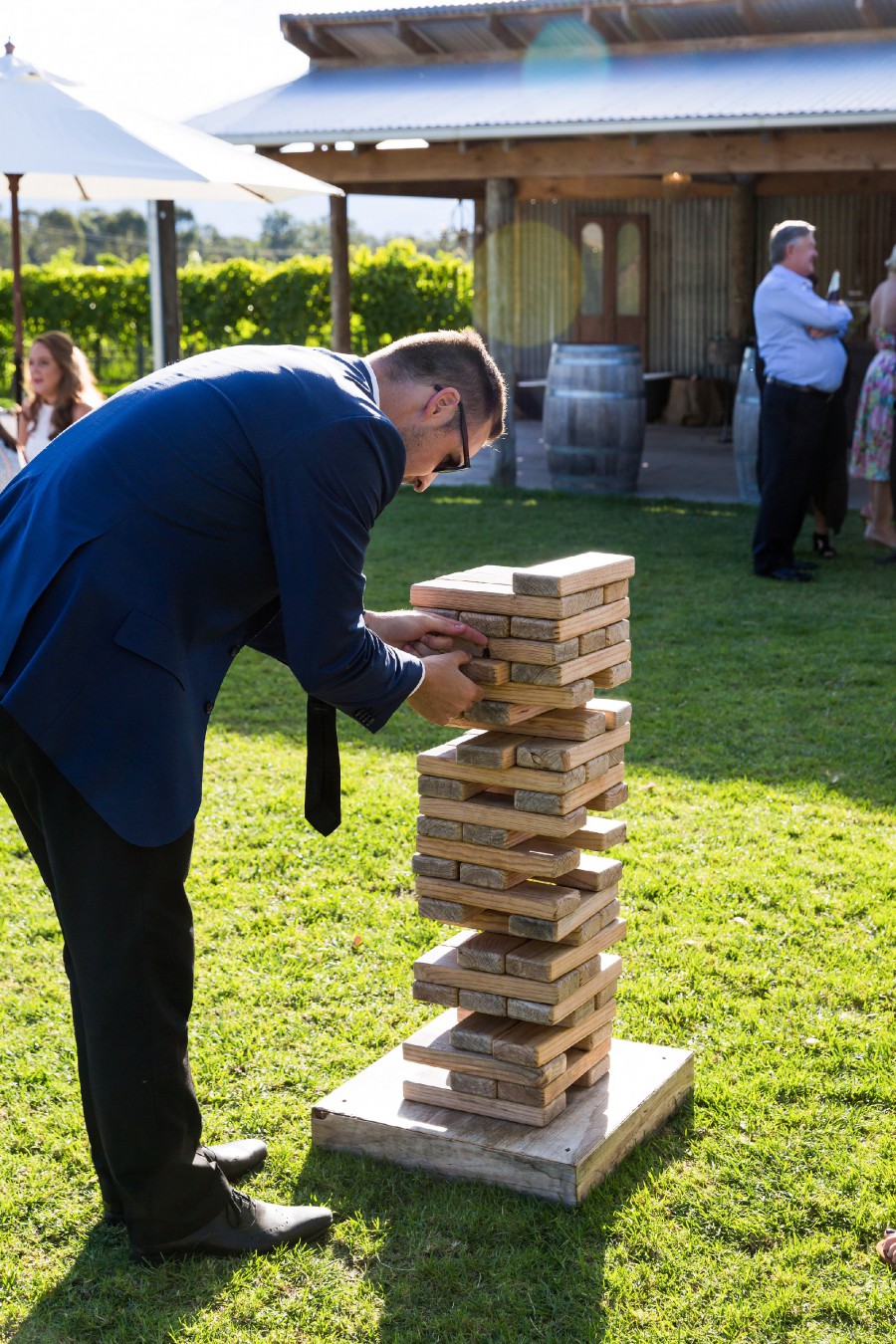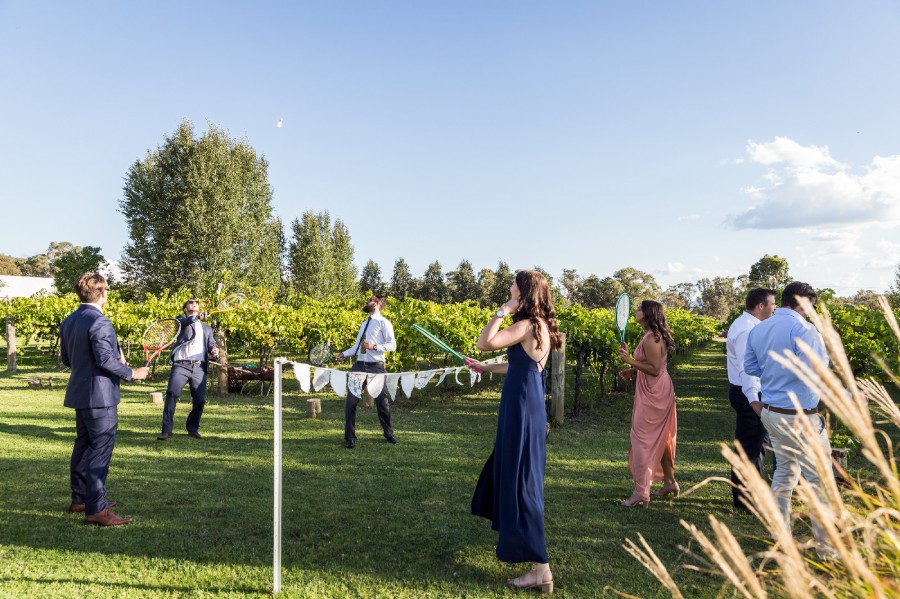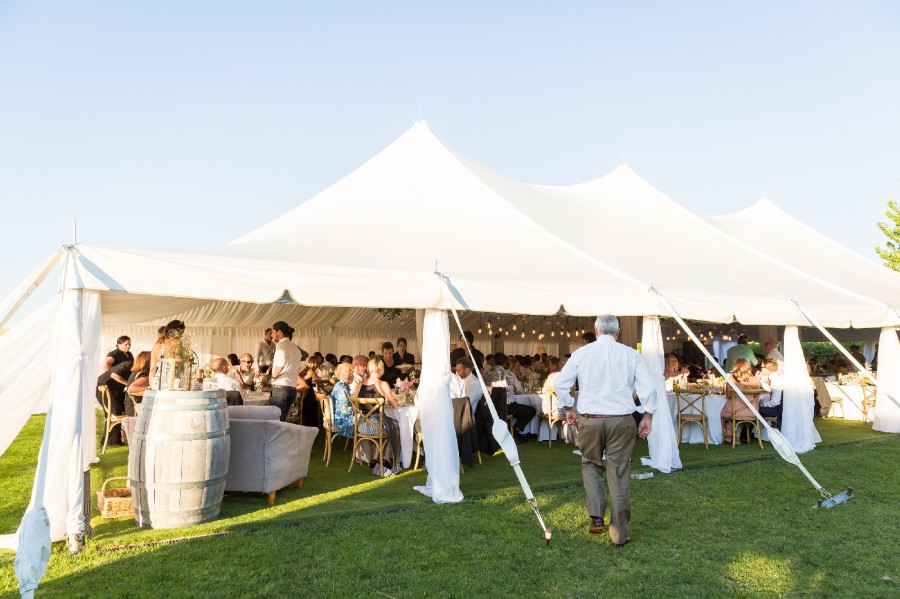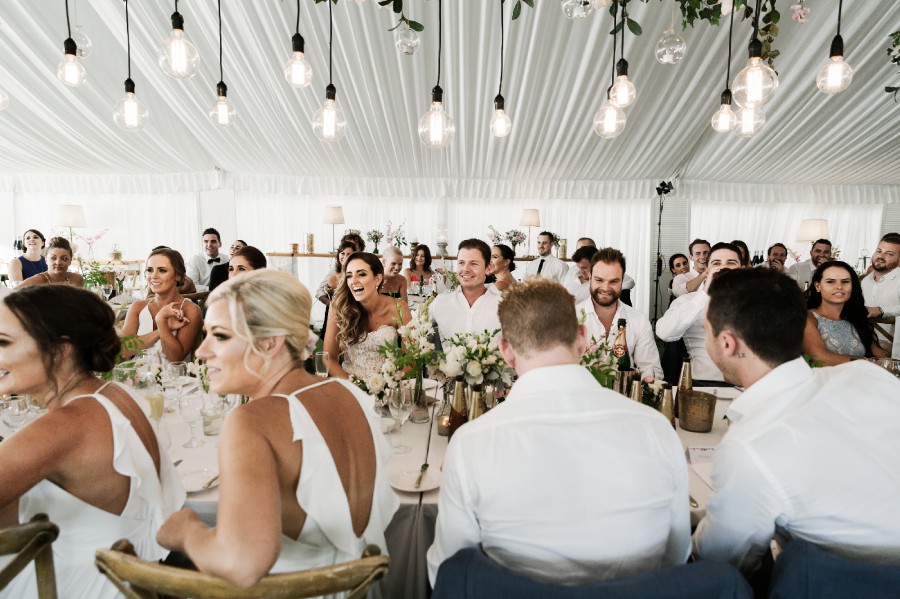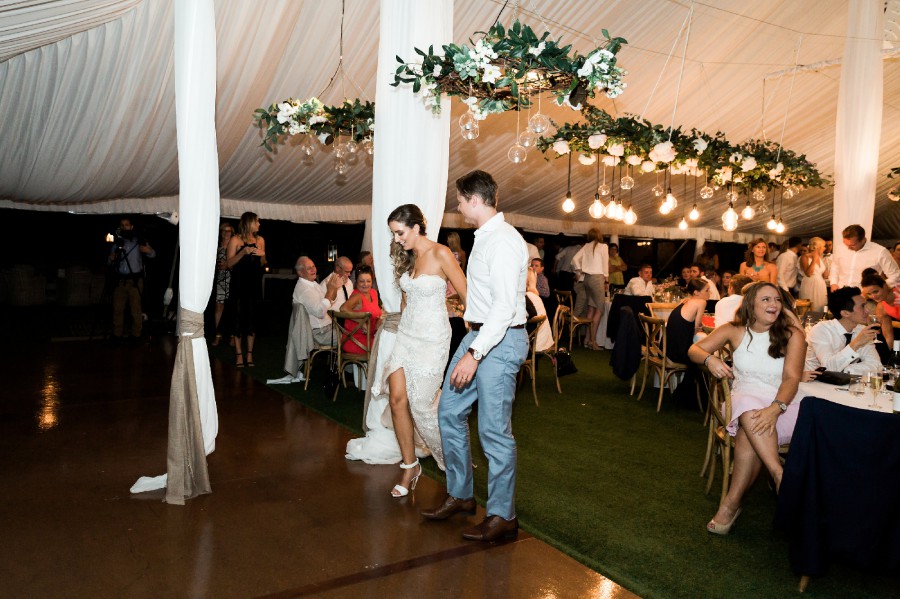 We are going to Europe later this year (back to Italy!) so the money will go towards that holiday."

Venue: The Vinegrove Mudgee | Photography: Erin Latimore | Hair: Nat Tan | Makeup: Samantha Lee

By Ingrid Szajer