We have the girly girl's guide to the perfect pink wedding gown on her big day.
These looks a sassy, feminine and so on trend. Because who said you had to wear white on your wedding day? We are re-writing the rule book and we say that your girly wedding day wouldn't be complete without a blushing pink dress. Get ready ladies, you might be rethinking white after seeing this list!
01.

Girly Goddess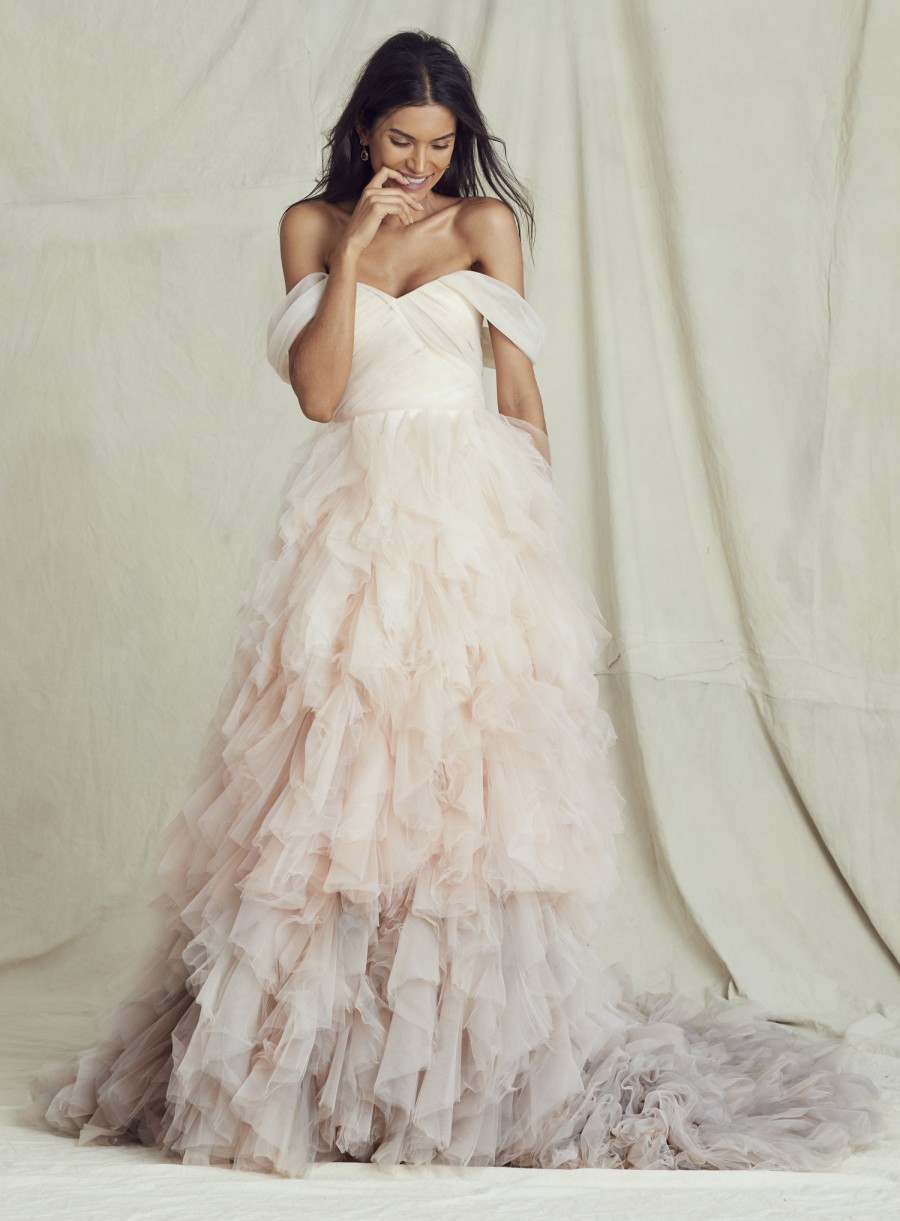 It's hard to imagine starting off the list with anything other than this beautiful girly girl gown from Kelly Faetanini. A sexy off the shoulder cut starts off this stunning ruffled tulle wedding gown. What really sets this apart is the pink to purple ombre color fade. What else could a girly girl want in her wedding day style?
02.

Pink Gardens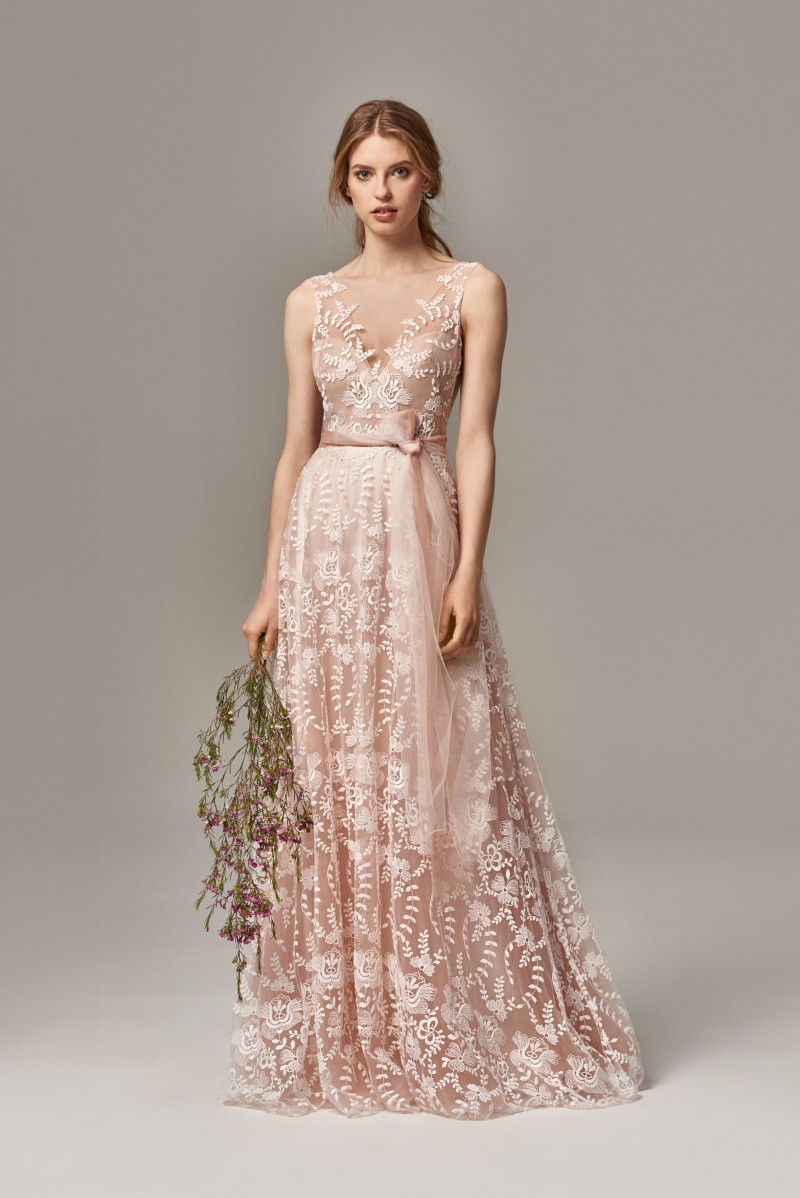 A feminine pink wedding gown that is ready for a romantic garden wedding day. Feel like a delicate floral goddess in this look.
03.

Blushing and Bold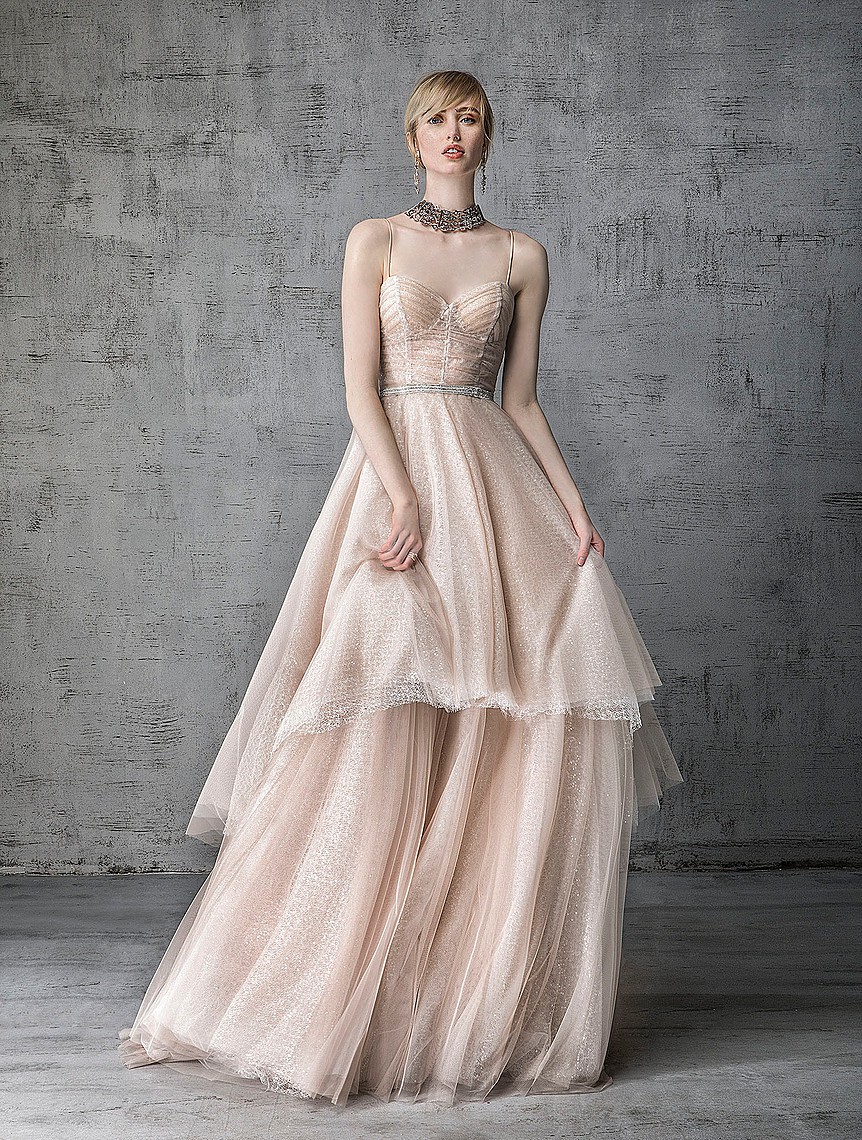 A little futuristic. A subtle blushing pink color. And a definite statement maker on your big day. No one said girly girl's had to play by the rules.
04.

Venus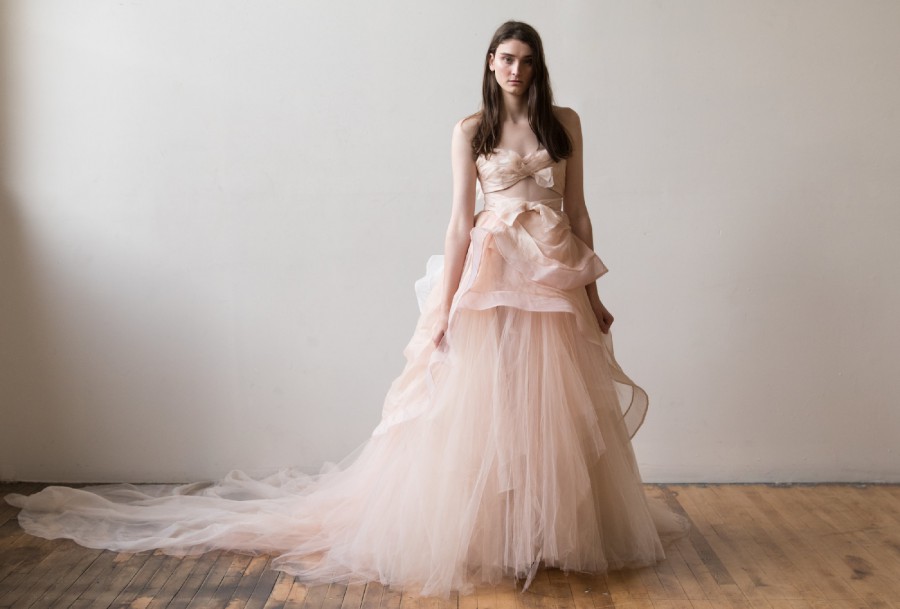 Fittingly named Venus, this gown from Clare La Faye is fit for a modern day goddess. This girly, feminine wedding style is also edgy and contemporary with its cutout corset design. This gown is sure to get a lot of attention with its seemingly chaotic design.
05.

Romantic Hearts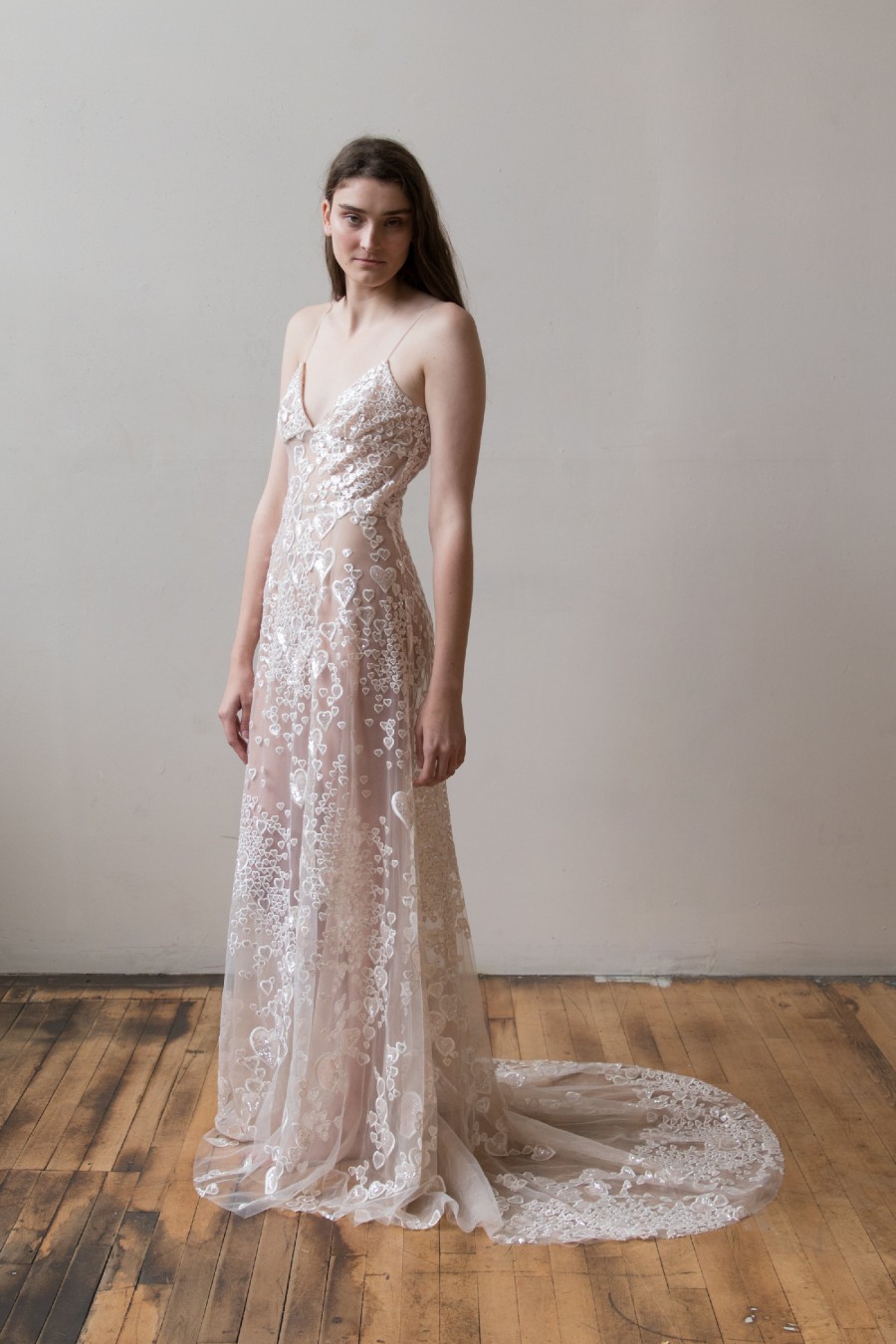 Who is ready for a Valentine's Day wedding day? Because this all over heart accented gown would be perfect. If you are a girly girl who loves romance then this heart wedding gown is for you!
06.

Lace Mermaid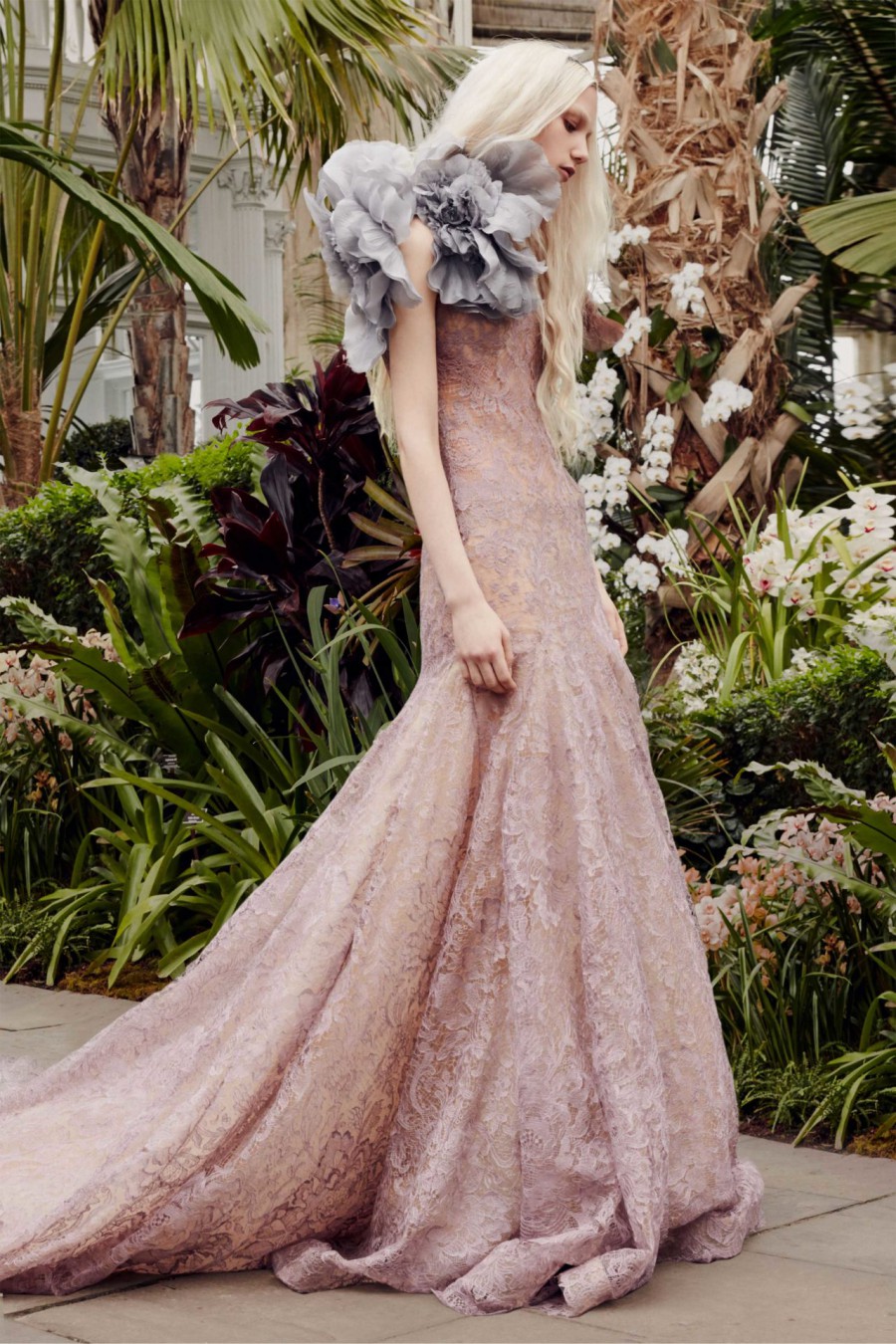 Next up we have a stunning pink lace mermaid wedding gown from Vera Wang. This gorgeous modern take on bridal fashion is finished off with an oversized lavender floral accent - which has become one of Vera Wang's signature styles of the past few years. A pink wedding style that is girly, yet couture.
07.

Contemporary Midi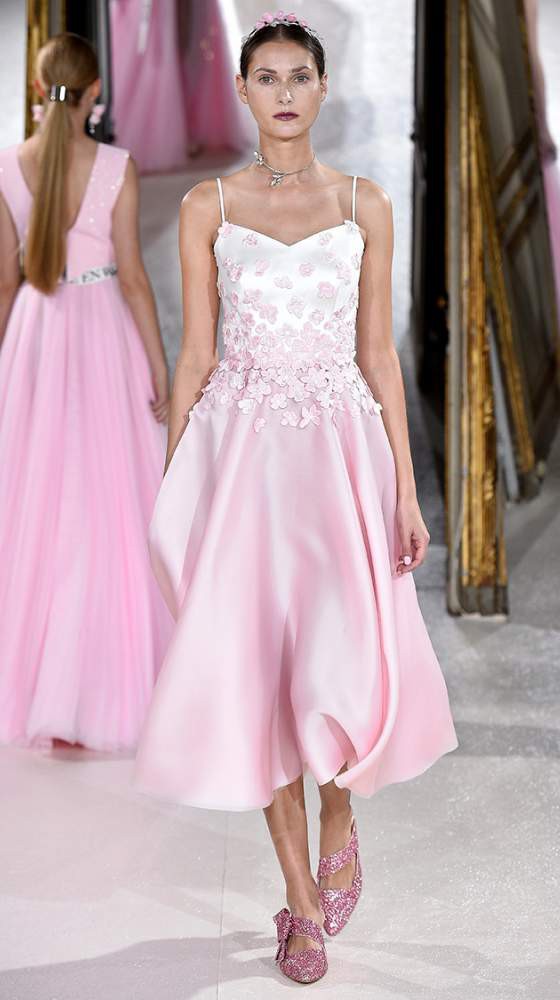 Are you ladies ready to push the fashion boundaries a bit with these pink wedding day looks? Kaviar Gauche has you covered with this contemporary midi length wedding gown. Its bright pink color and floral appliqué design will be sure to turn heads on your big day!
08.

Glitter Tulle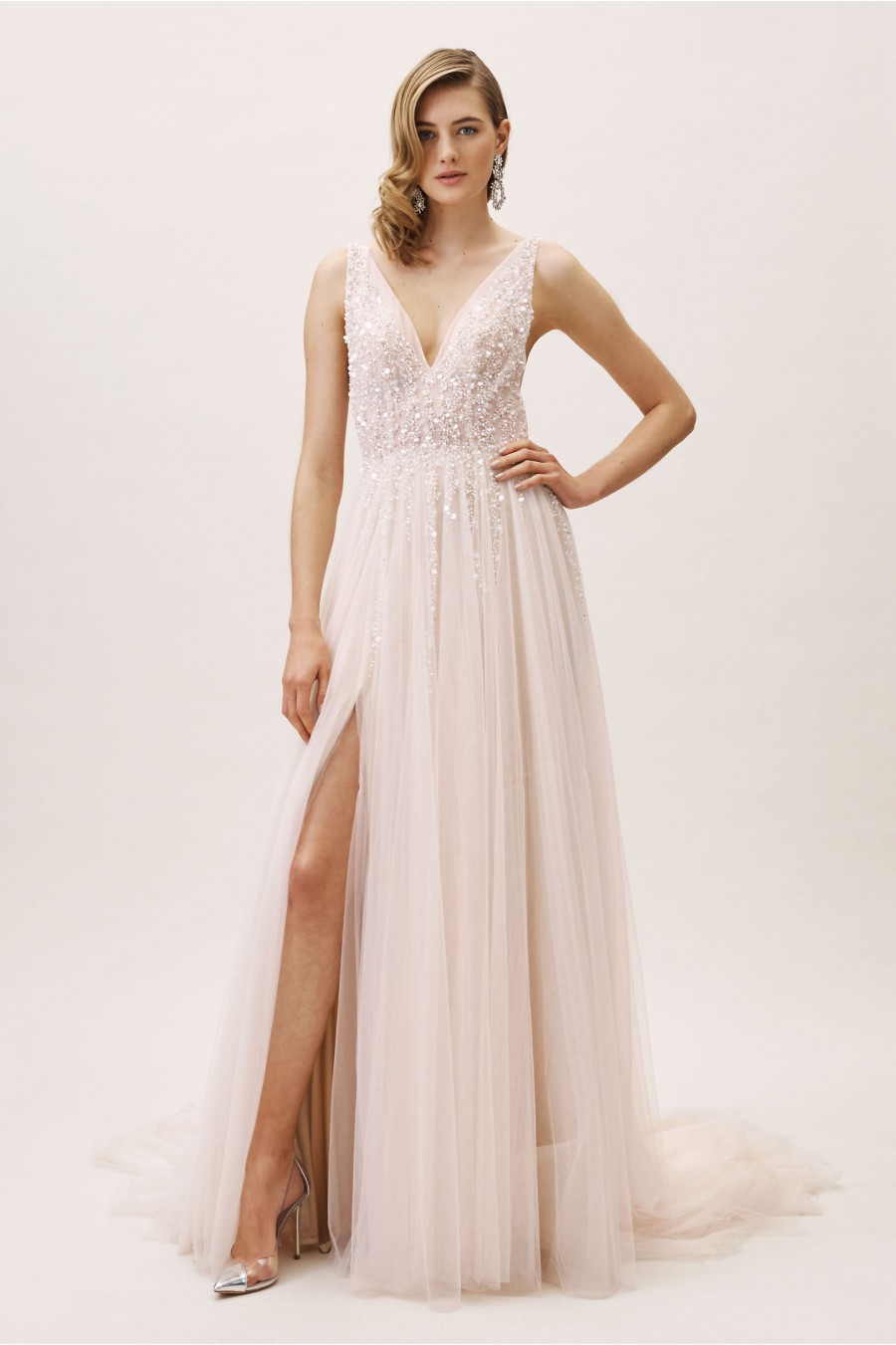 This next pink wedding style is absolutely dreamy. A glitter accented tulle gown described at "frothy blush" in color. Romantic, feminine and utterly stunning.
09.

Queen Worthy Drama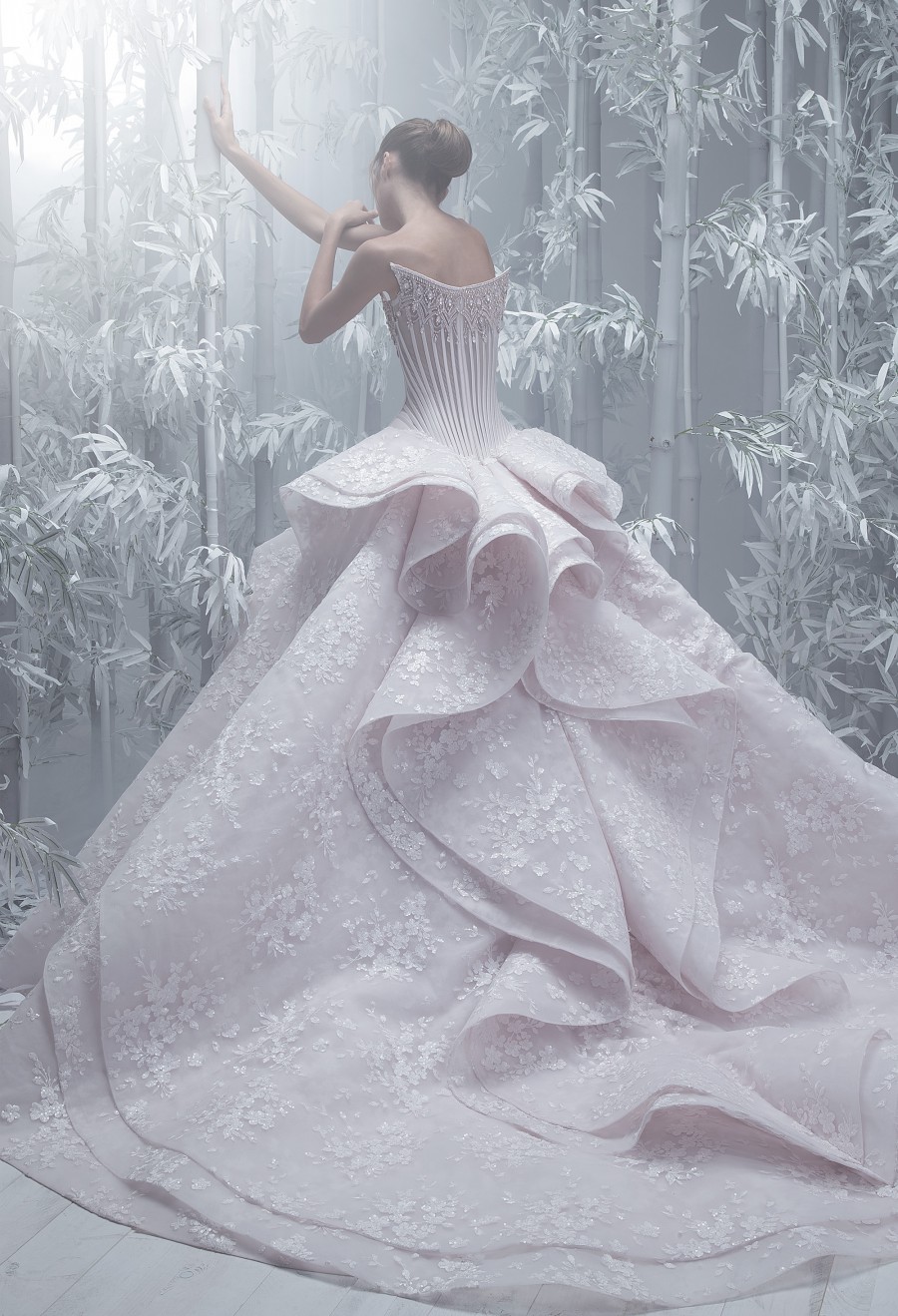 Michael Cinco brings us a dramatic pink wedding style for a bold queen-worthy bride. If you have an extravagant wedding day planned, this dress is a must have!
10.

Pink Princess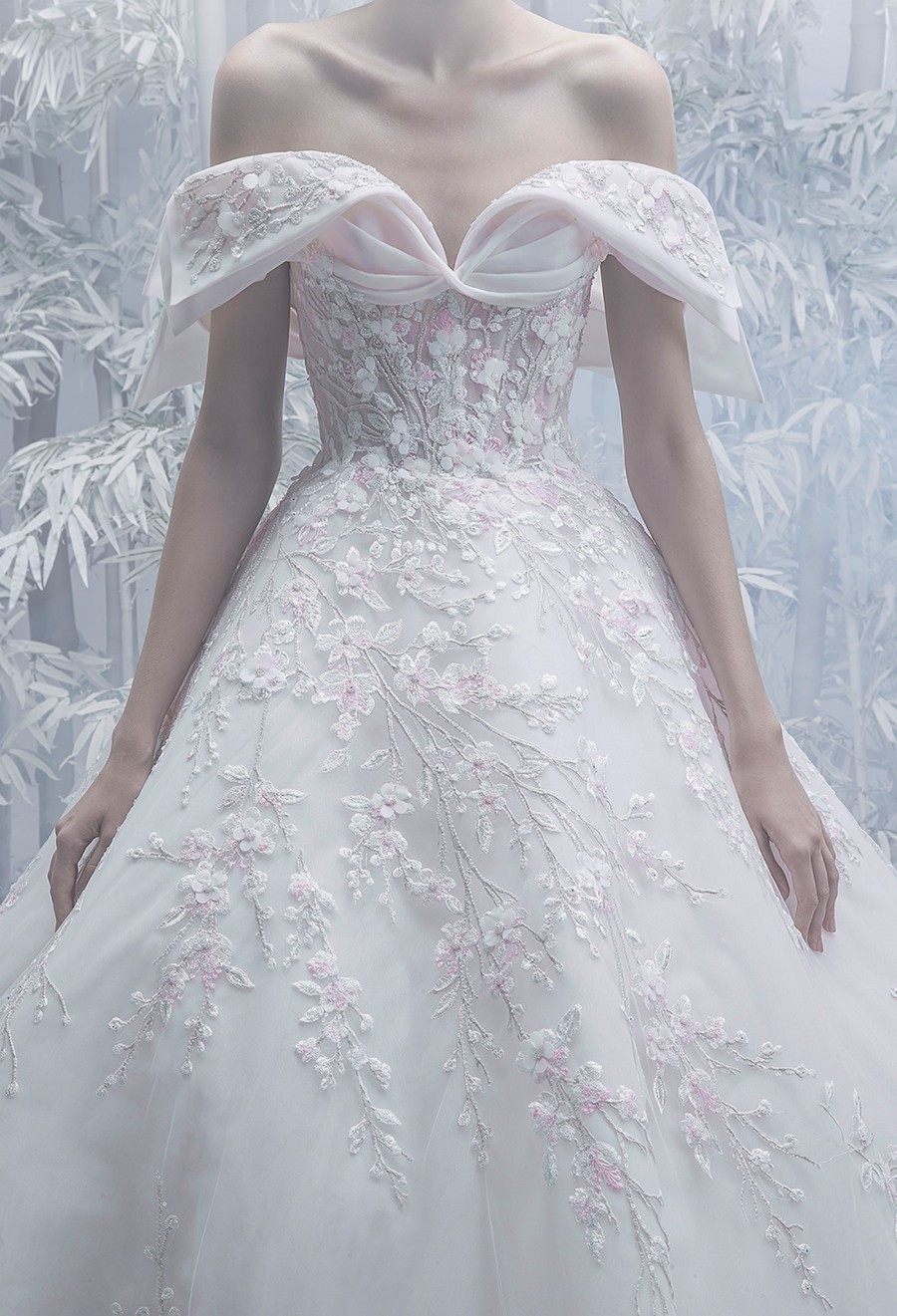 Michael Cinco brings us another royal worthy gown with this pink floral off the shoulder design. For for a girly modern day princess!
11.

Contemporary Chic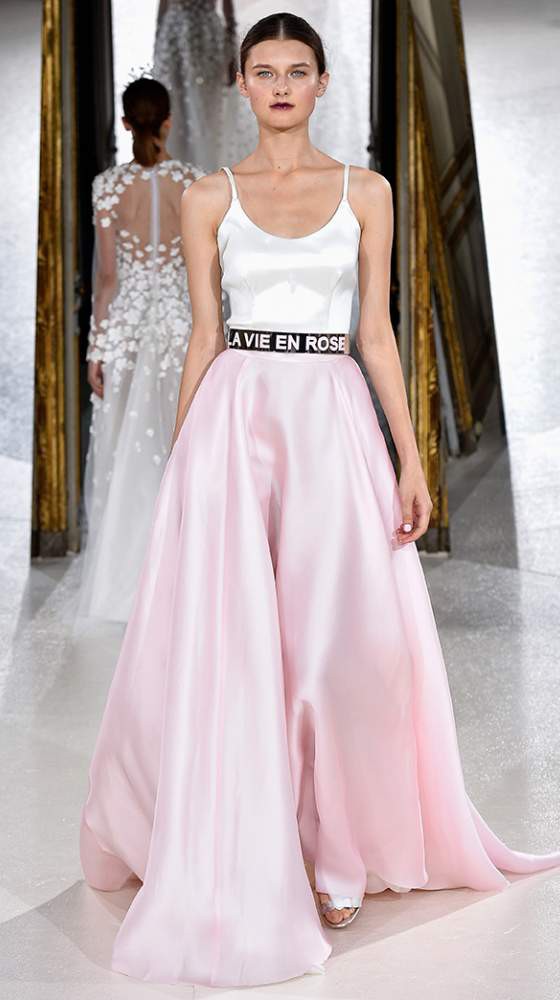 This next girly pink wedding style is contemporary chic wedding wear at its best. A sleek white silk top is paired with a a soft silk pink skirt for a look that is both laid back and trendy!
12.

Geometric Glam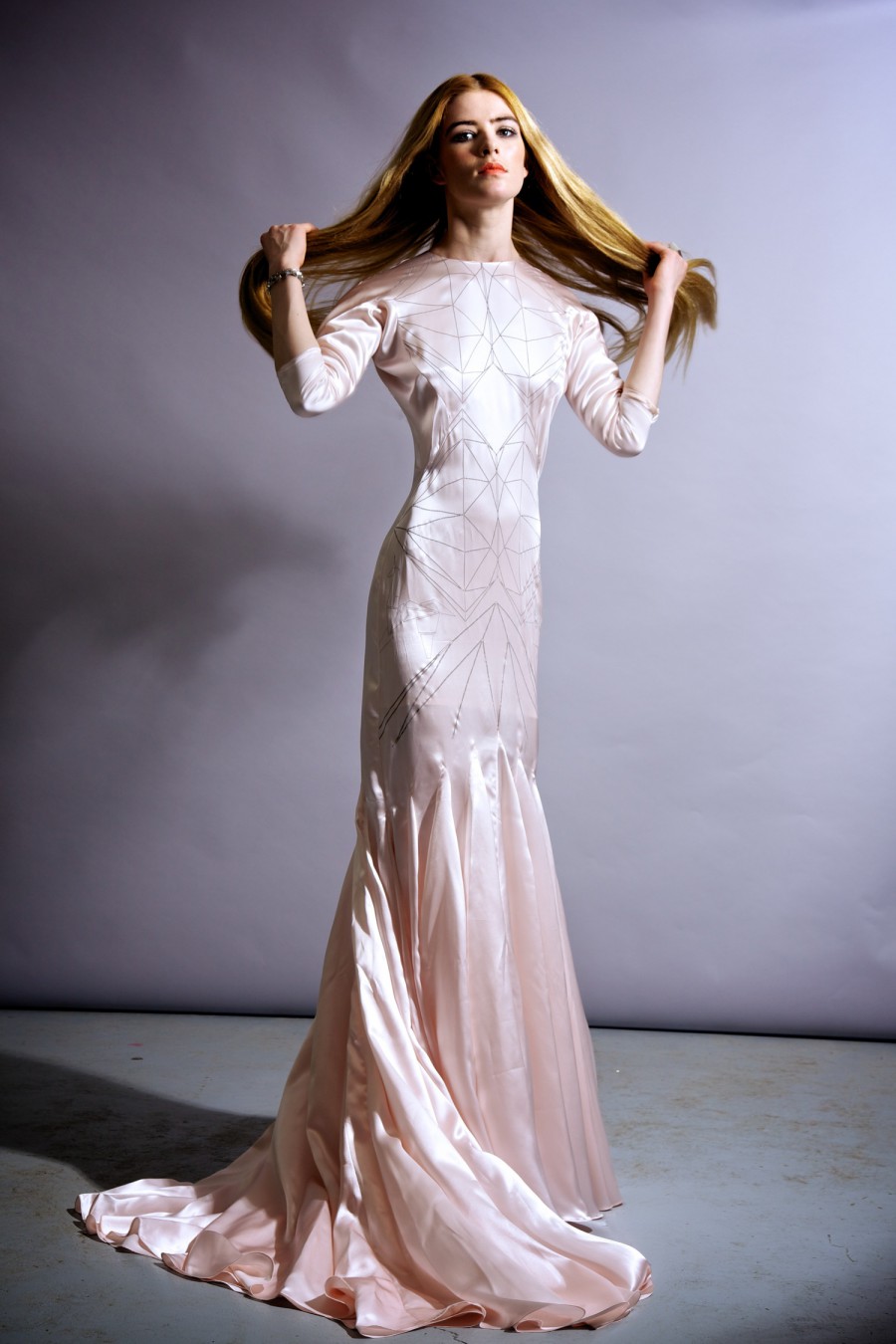 Velvet Johnstone brings us a glamorous geometric wedding gown that our girly girls are just going to love! Fittingly named The Diamond Gown - this dress features beautiful diamond design like nothing else!
13.

Glitter Goddess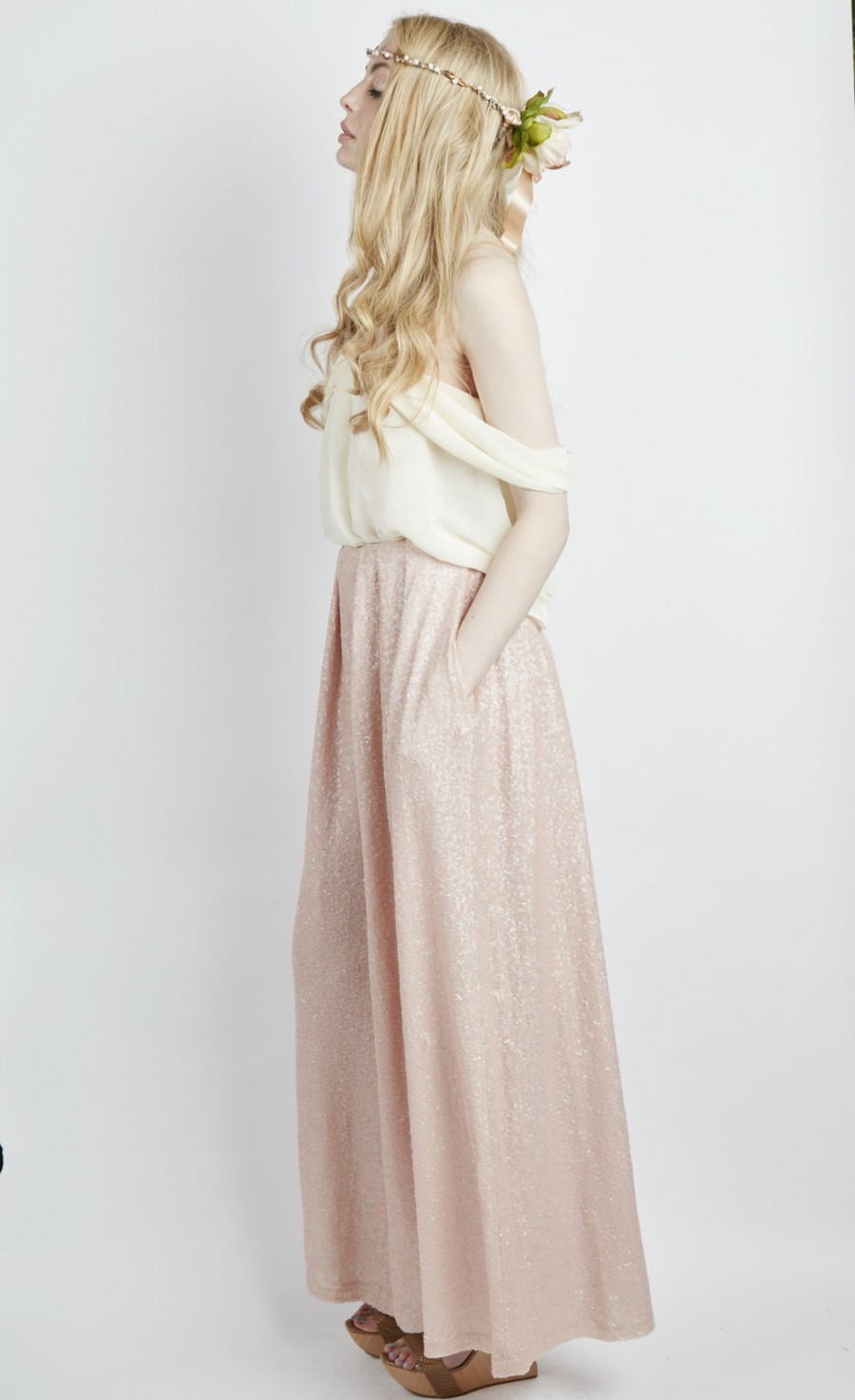 A more casual, babe worthy wedding style that is girly and feminine. What girly girl doesn't want more pink sequins in her life?
14.

Rosy Ruffles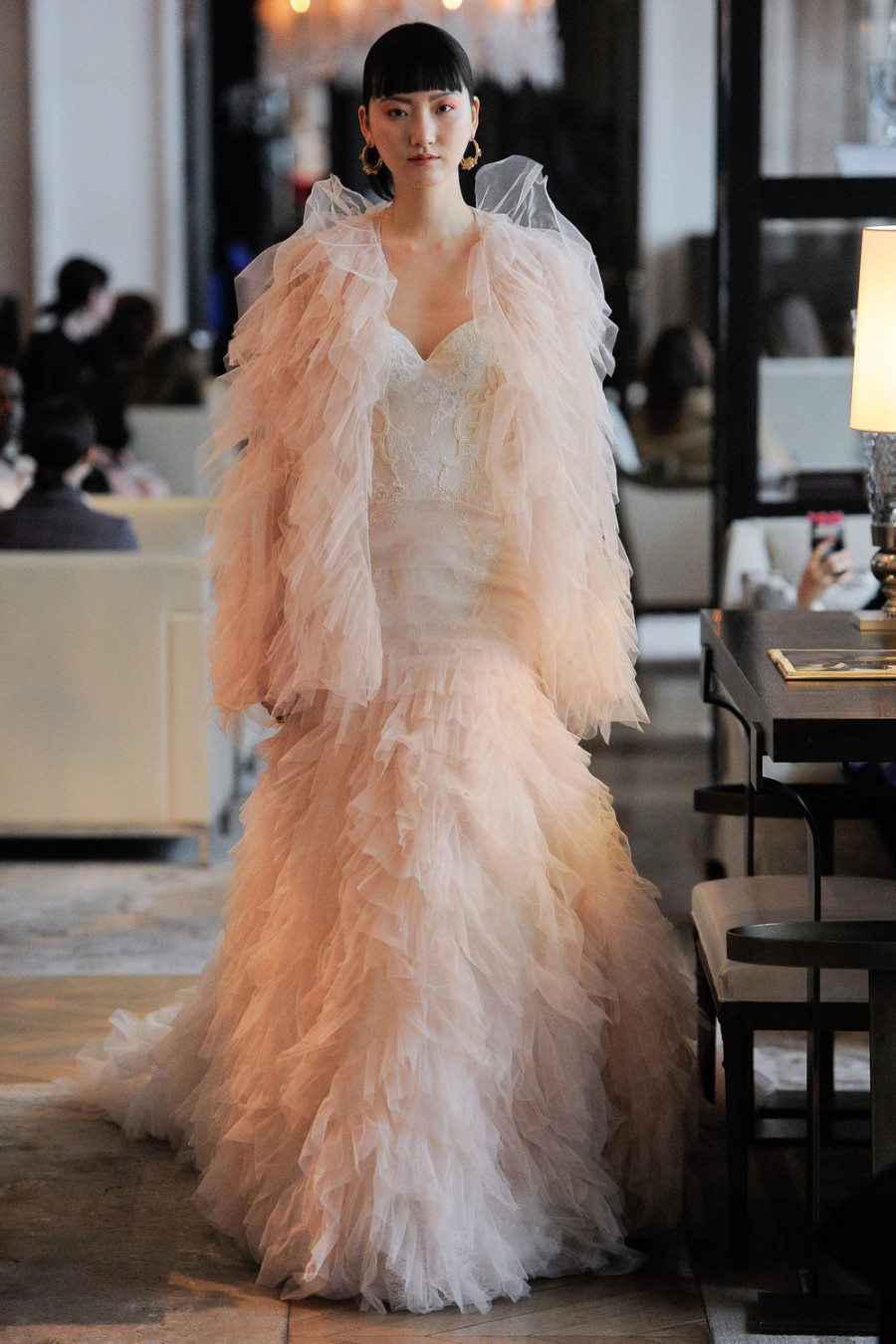 Ines di Santo brings us our next pink wedding style with this blushing ruffled tulle gown that is like nothing you have seen before. With matching ruffled jacket, this look is sure to turn heads all day.
15.

Traditional Silk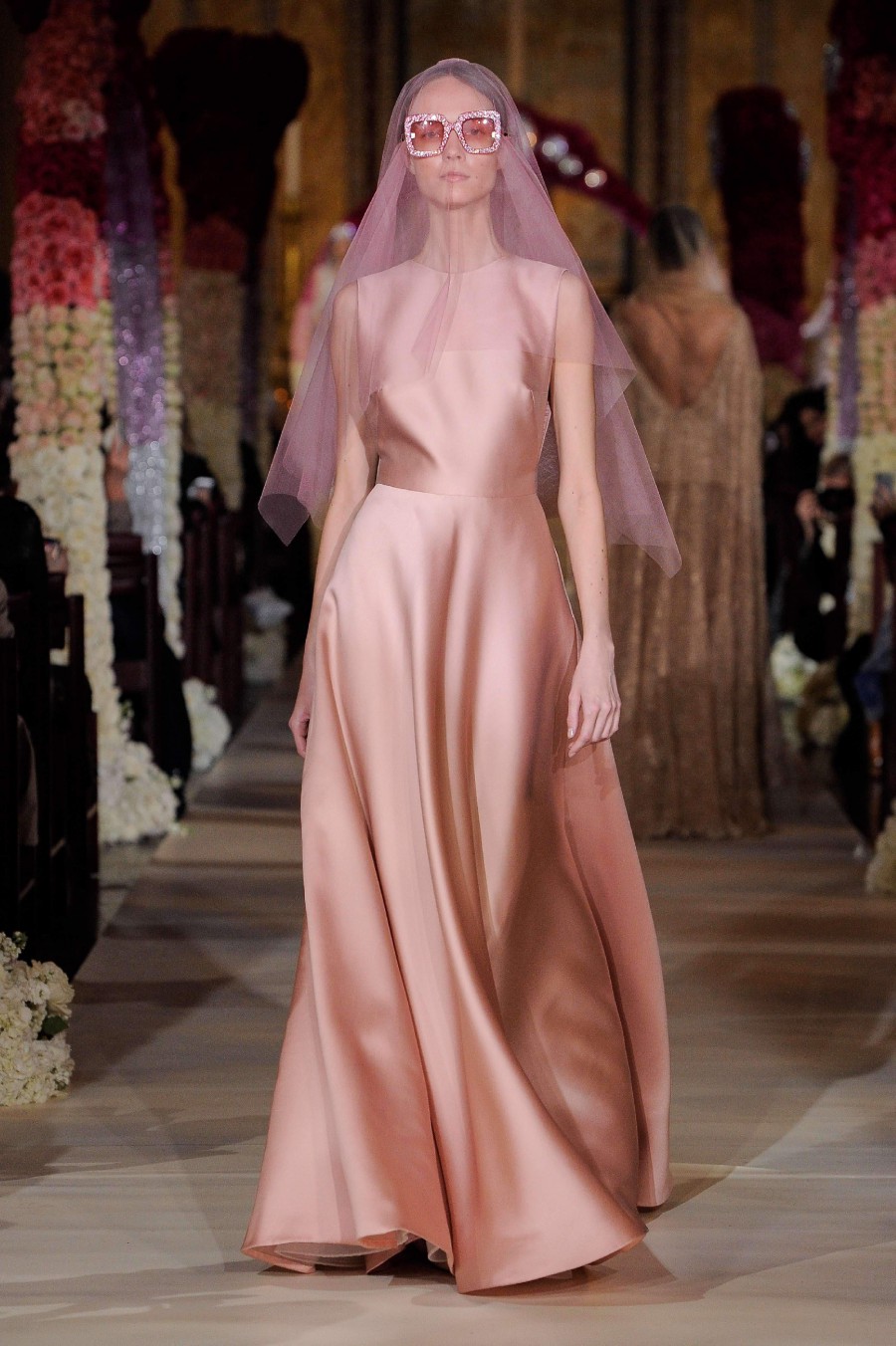 A sophisticated silk wedding gown from Reem Acra that is sophisticated and chic. The perfect way to add pink to your wedding day style, while still keeping things traditional with a classy cut gown. The pink veil adds even more girly goodness to this beautiful pink bridal look!
15.

French Pink Tulle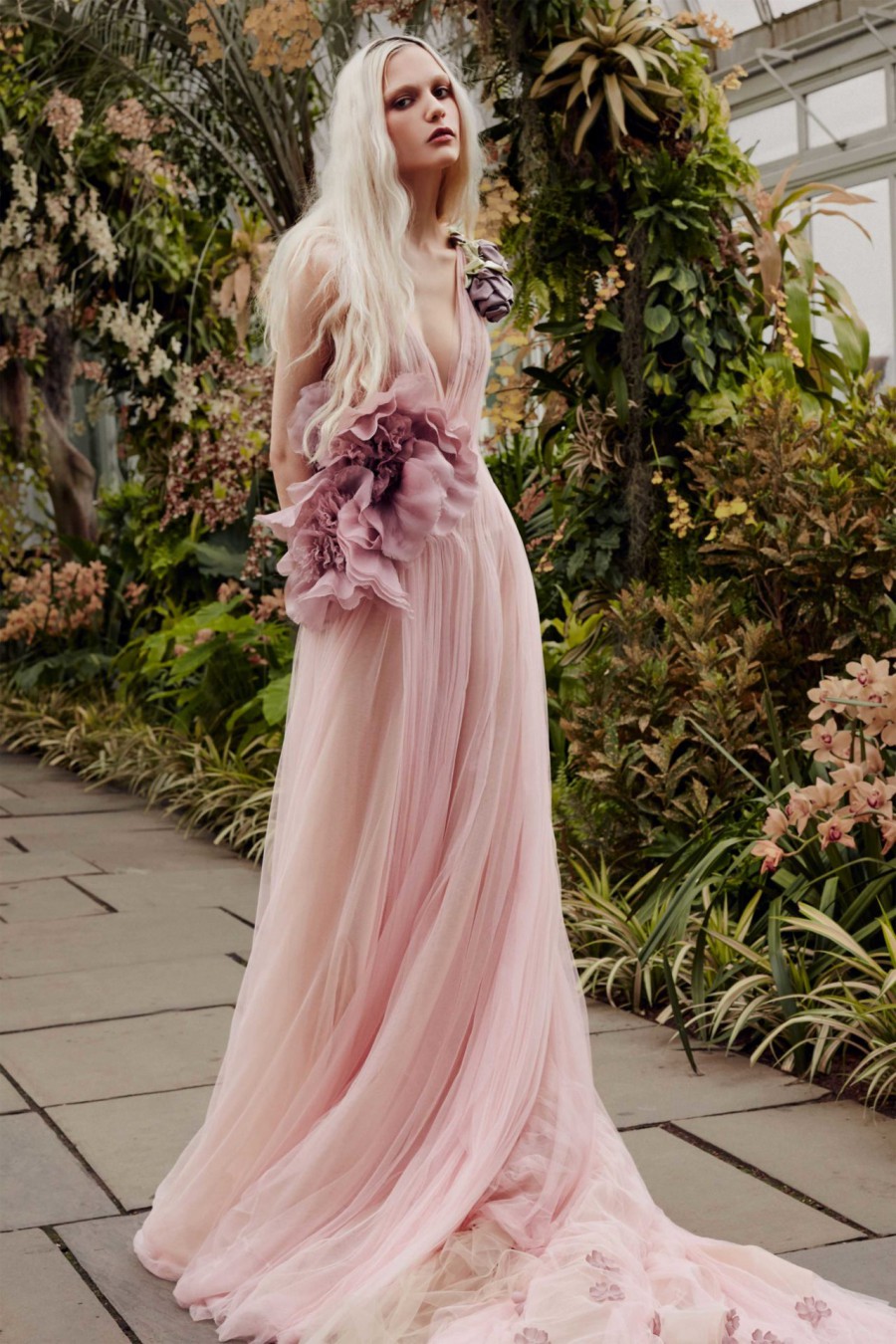 Vera Wang brings us a stunning pink hand draped tulle gown that is hard to not fall in love with instantly. This high fashion gown, with its oversized floral accents, is still girly and playful in every way.
16.

Tiered Blush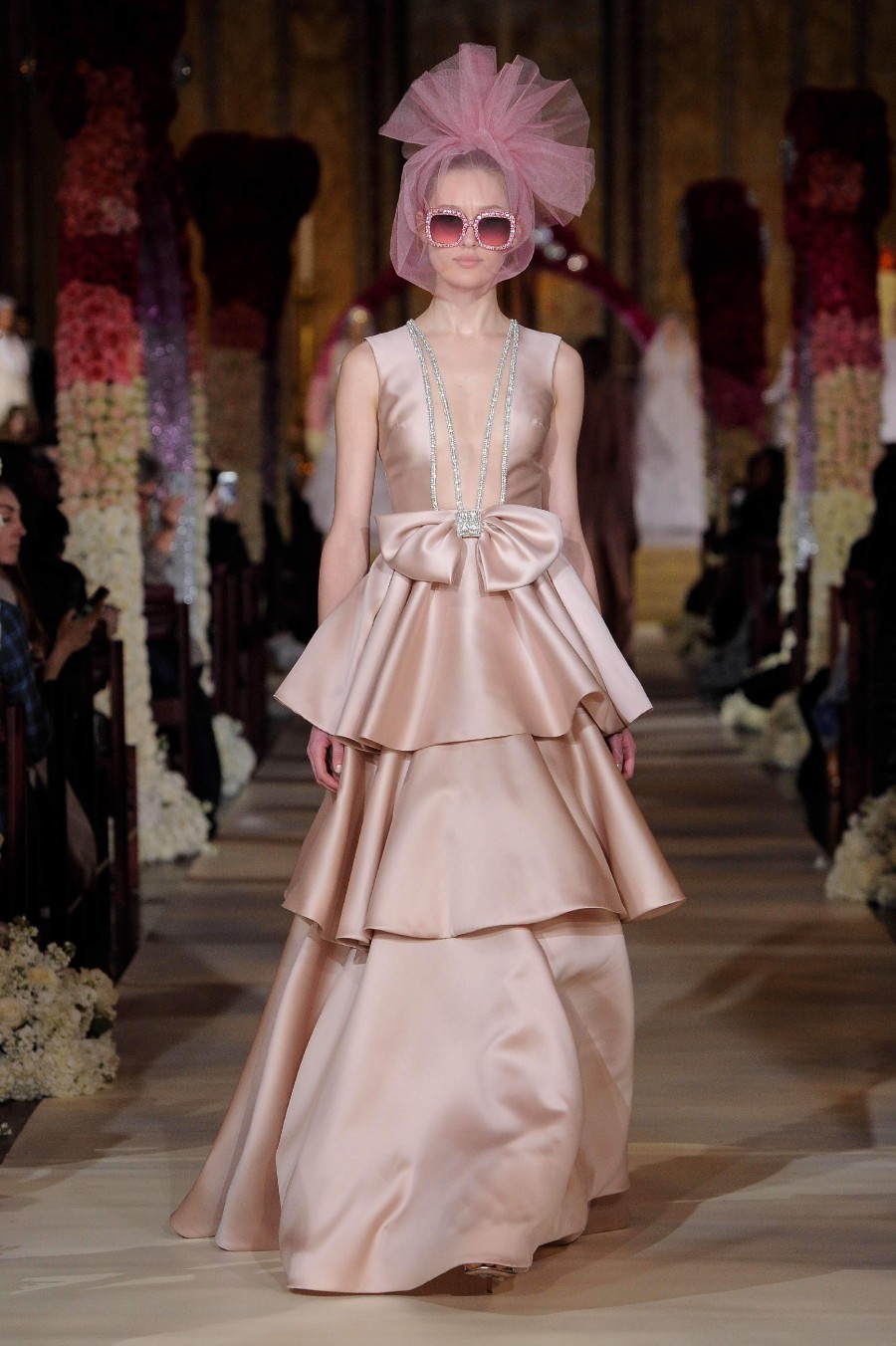 We are in love with this blushing silk tired wedding gown from Reem Acra. A girly girls dream dress at its best. Accented with a deep V-neckline, crystal accents and finished with a bow for that chic girly bridal look.
17.

Stary Eyed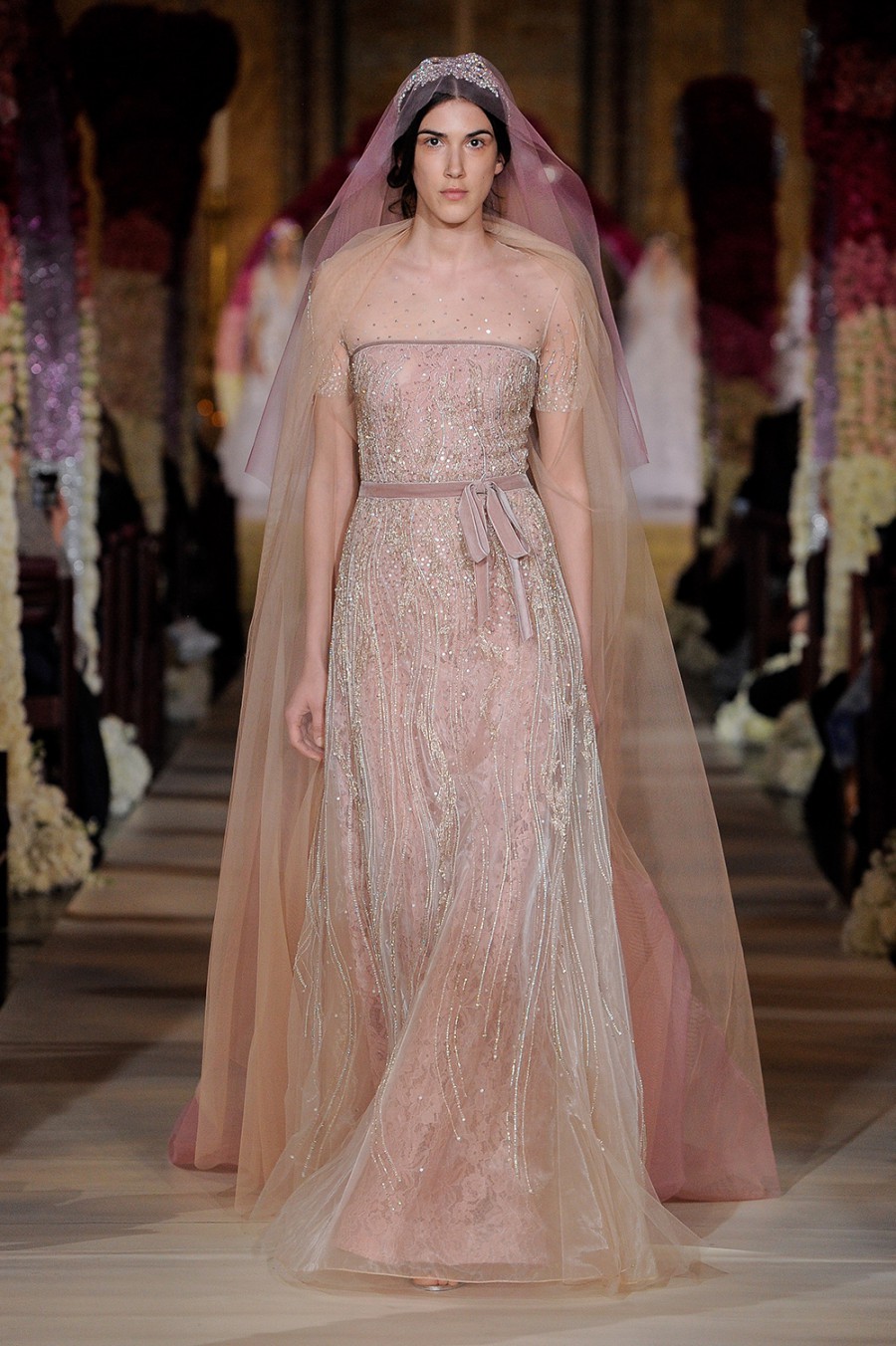 A starry sequined accented wedding gown that is feminine and ethereal. This dream-like wedding would be perfect for a romantic wedding day under the stars.
18.

Blushing Beauty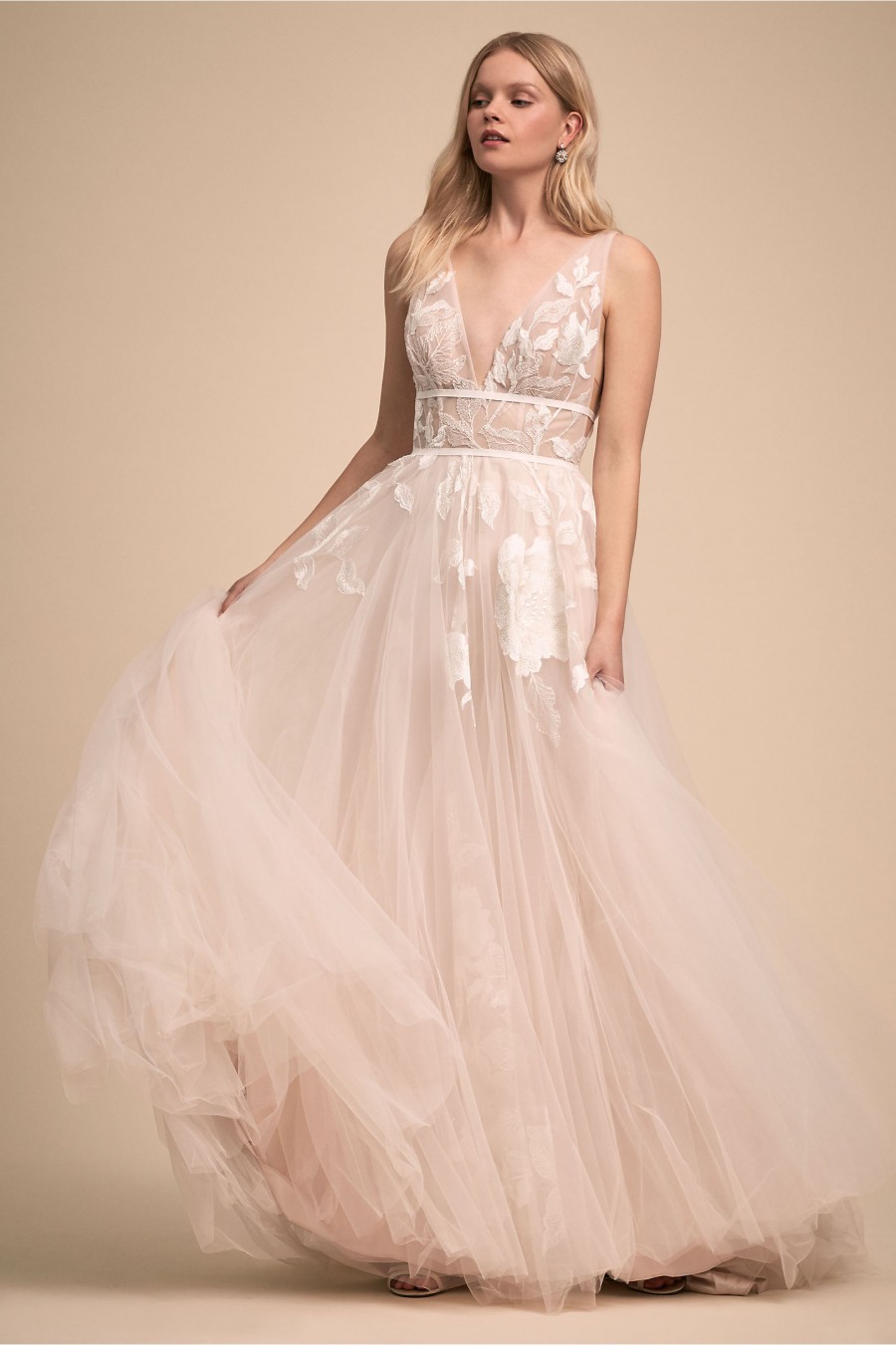 This next girly pink wedding gown from BHLDN is the most beautiful blush gown. A floral and feminine design that is a girly girl's dream wedding dress.
19.

Blushing Babe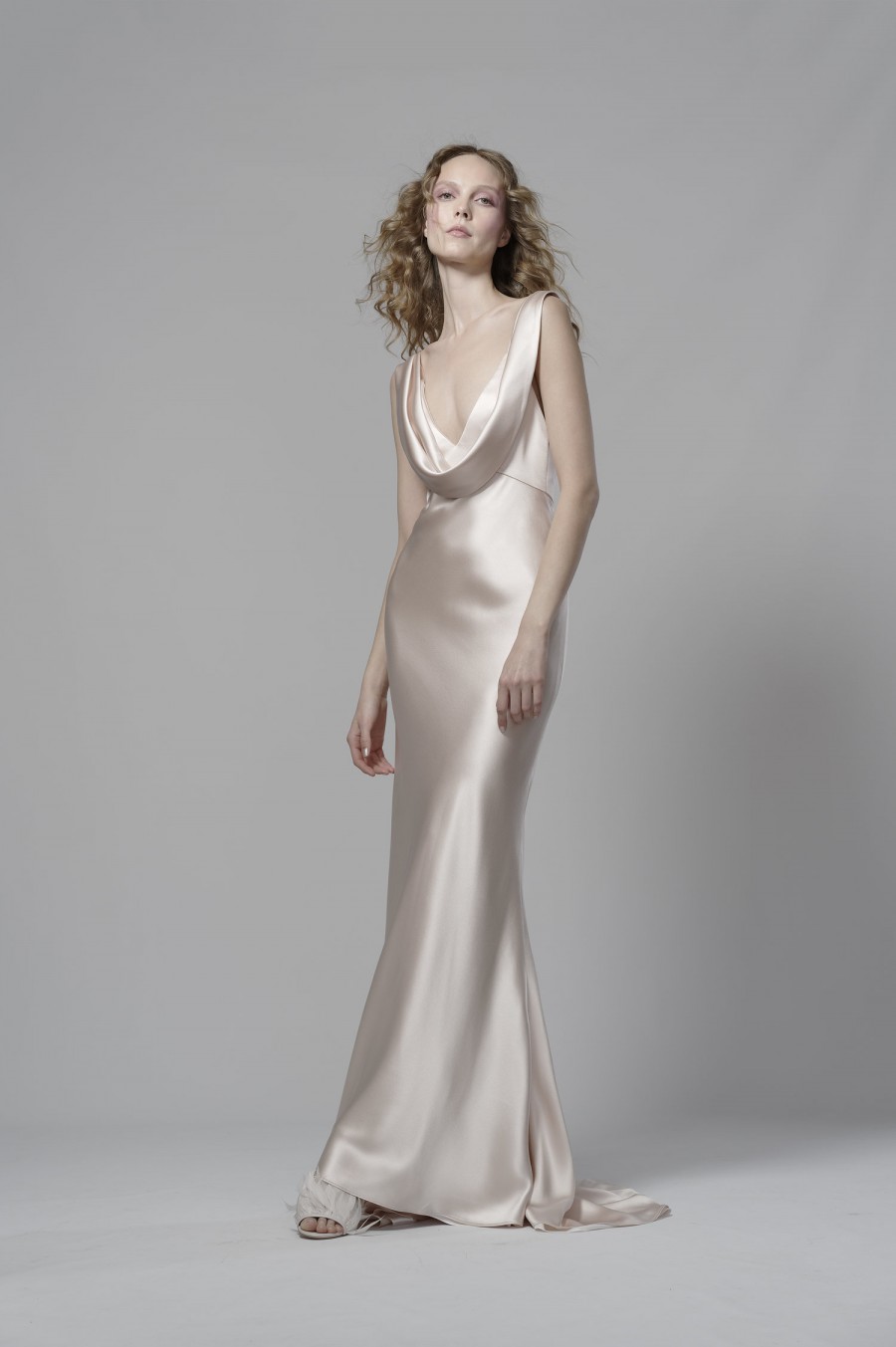 We are channeling Old Hollywood Glam with this next blushing pink wedding style from Elizabeth Fillmore. This sleek silk gown is timeless and breathtaking.
20.

Feminine Blush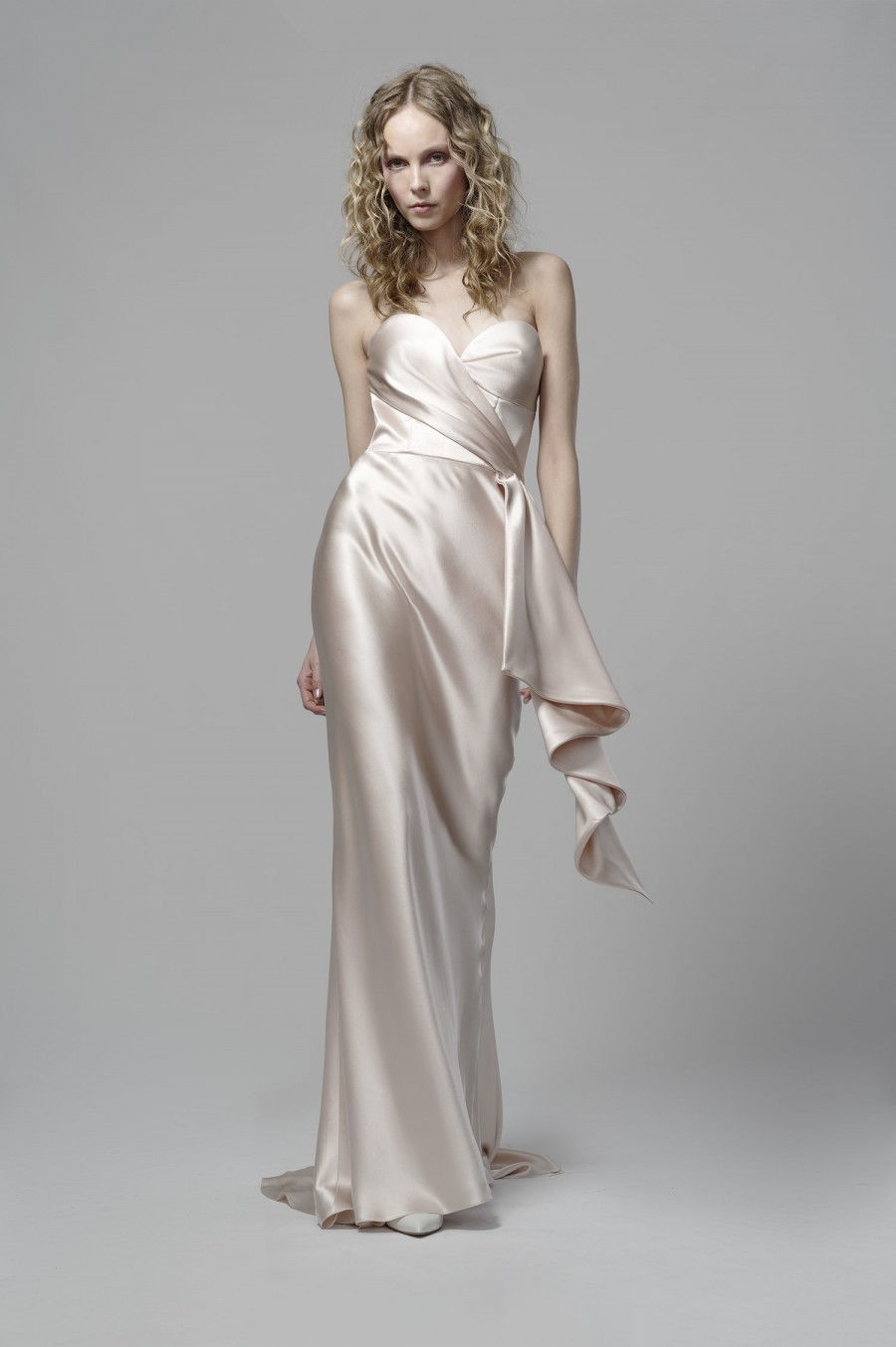 Love the blush gown from above? Elizabeth Fillmore brings us another blushing pink gown that is classic and absolutely gorgeous. This strapless gown features a slight wrap sash design that is interesting and beautiful.
21.

Pink Metallic Mesh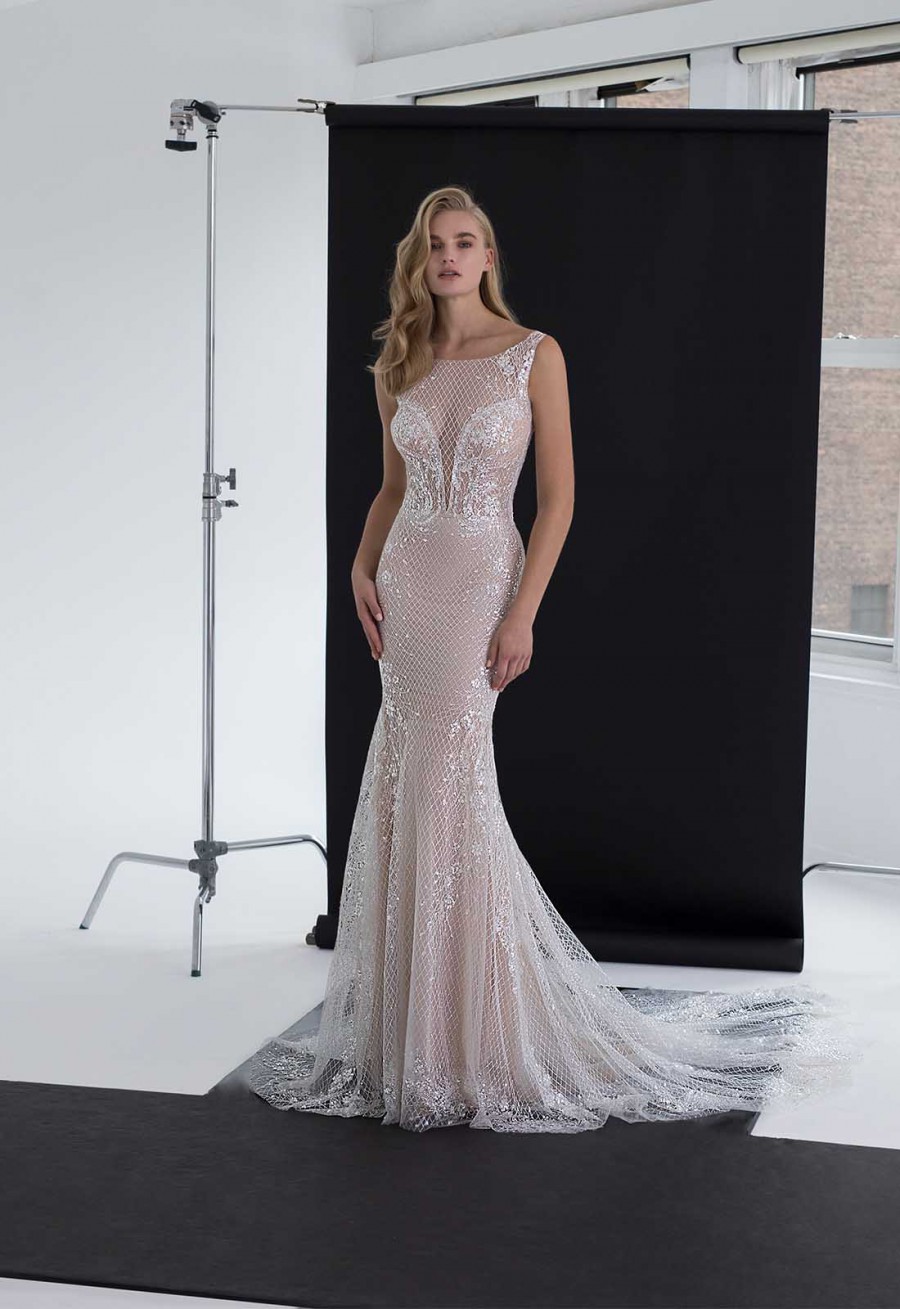 Pnina Tornai brings us a stunning pink wedding style that features all over metallic mesh-like fabric. A look feels both modern and vintage inspired.
22.

Great Gatsby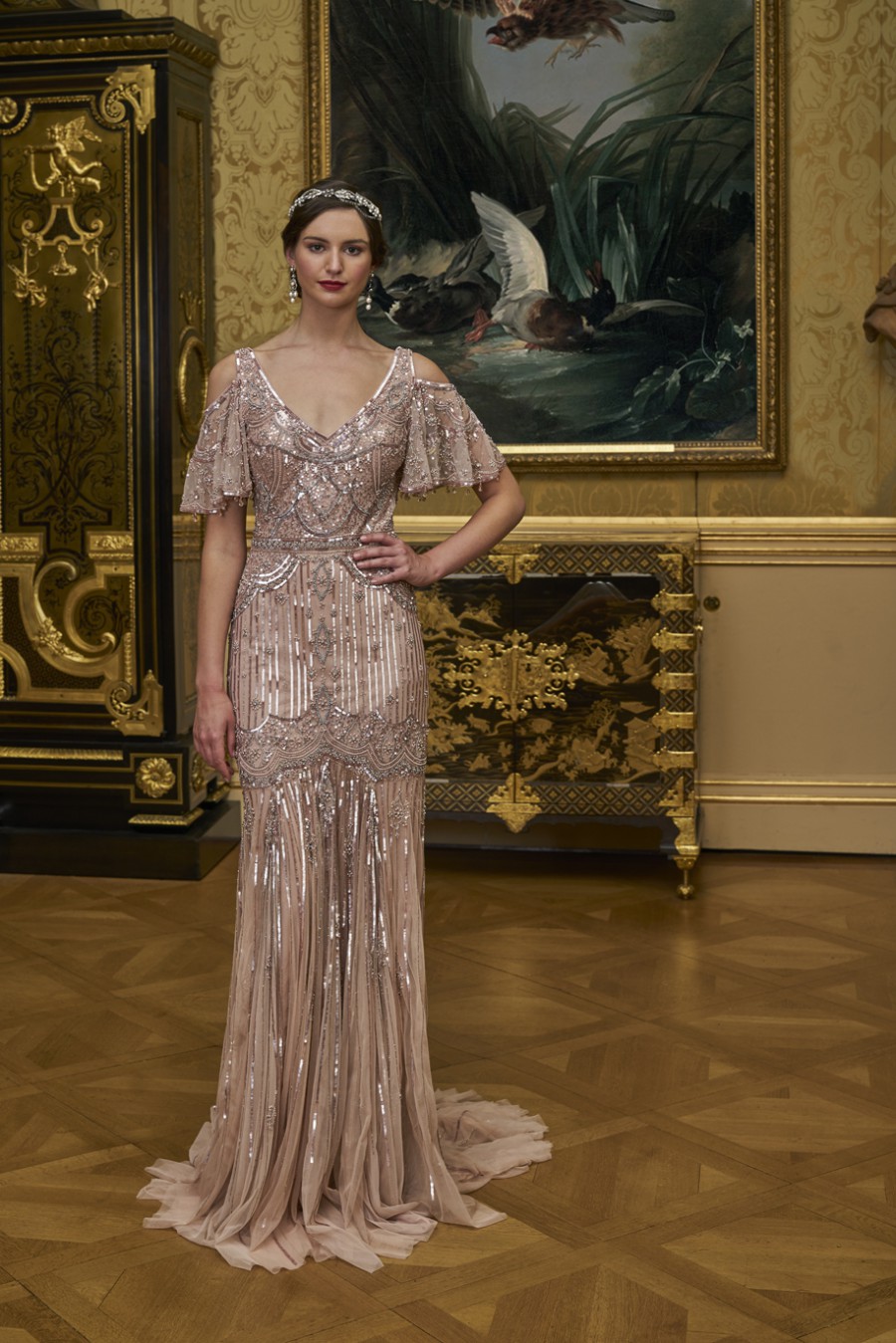 And for a girly pink wedding style like nothing else - let's finish off the list with this completely over the top 1920's inspired gown from Eliza Jane Howell. Perfect for the Great Gatsby wedding day of your dreams.

By Kathryn Schrotenboer