Traditional white wedding styles are becoming yesterday's news with the introduction of new and exciting colors that are hitting the wedding fashion scene. Our favorite? NUDE!
Nude wedding styles are exciting, modern, yet not quite as untraditional as walking down the aisle in a bold colored wedding gown. The nude wedding gowns we are seeing on the market are rich and luxurious. A classy contemporary style that is sure to become an instant classic!
Vera Wang
Vera Wang has stolen the show when it comes to nude wedding styles. This spring bridal line merges rich contemporary nude, with pops of bold colors.
01.

Suit of Armor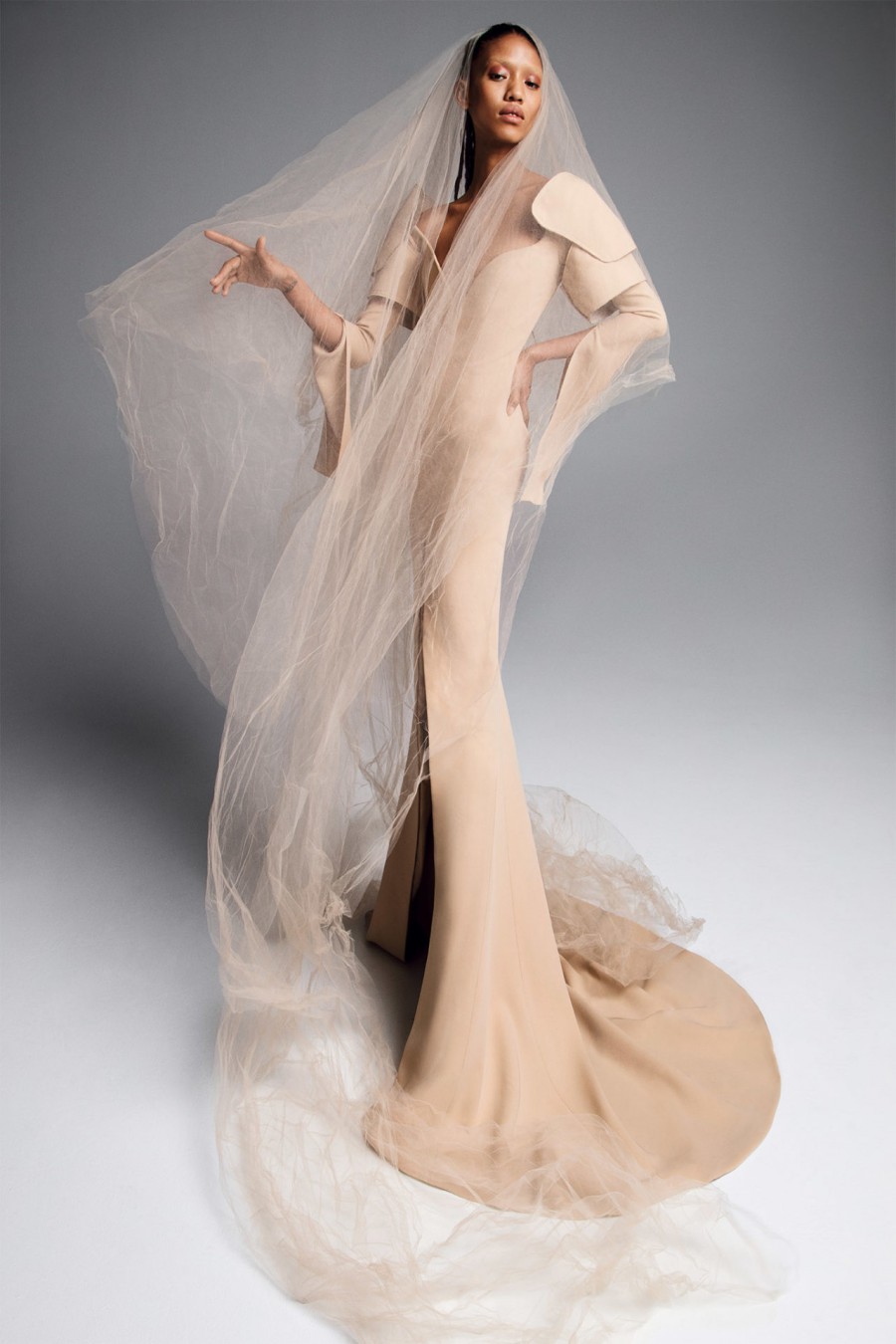 Vera Wang starts our list off in a big way with this first nude wedding style. This gown features a plunging neckline, deep front slit, sleeves, and "suit of armor inspired" shoulder accents. This stunning nude style is truly one of a kind for a bold contemporary bride.
02.

Nude Princess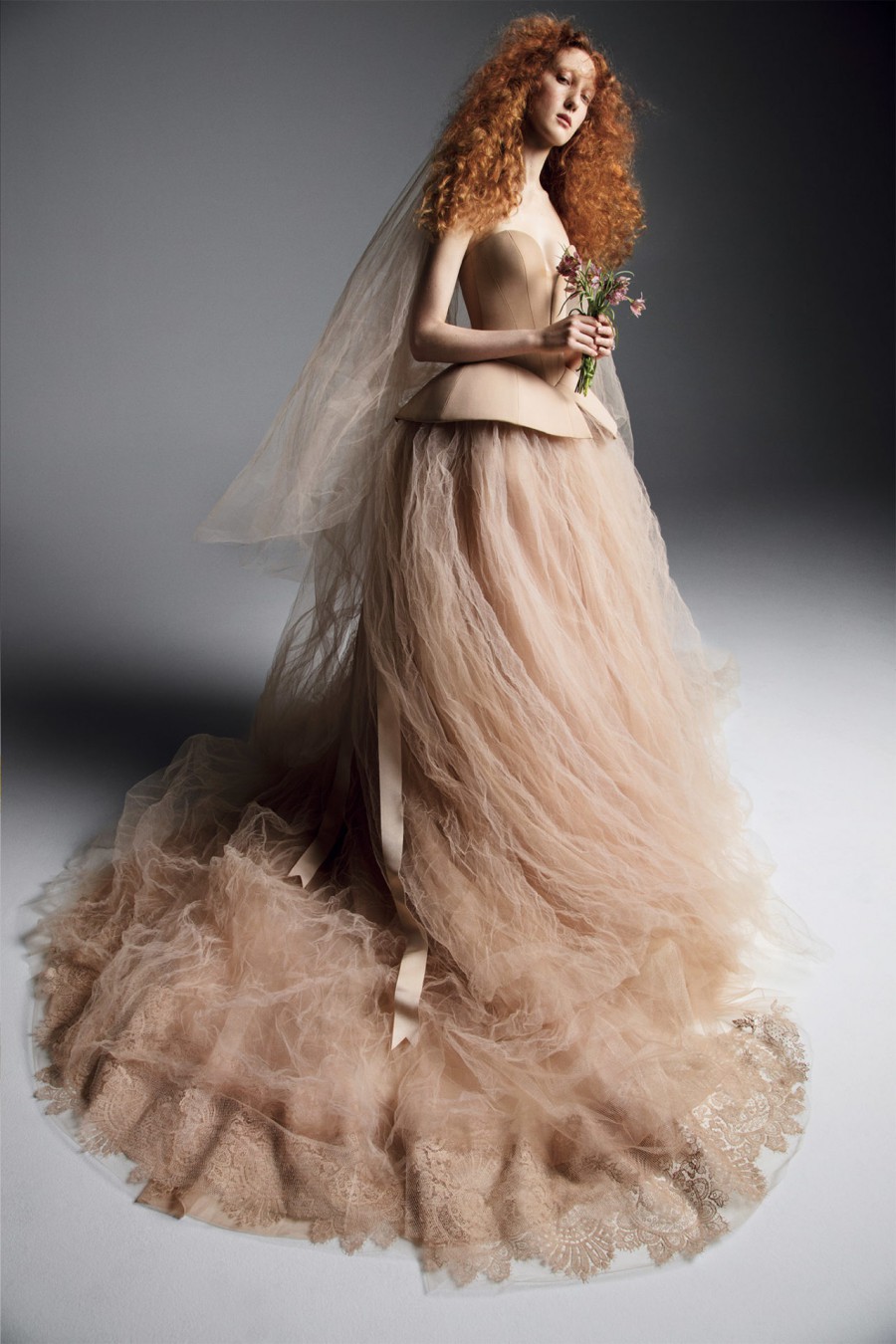 Next we have another bold nude princess ball gown is truly one of a kind. The nude color is rich and luxe. We love the contrast between the architectural peplum bodice, and the crinkle layered tulle skirt. The perfect mix between polished and slightly un-done.
03.

Sleek Silhouettes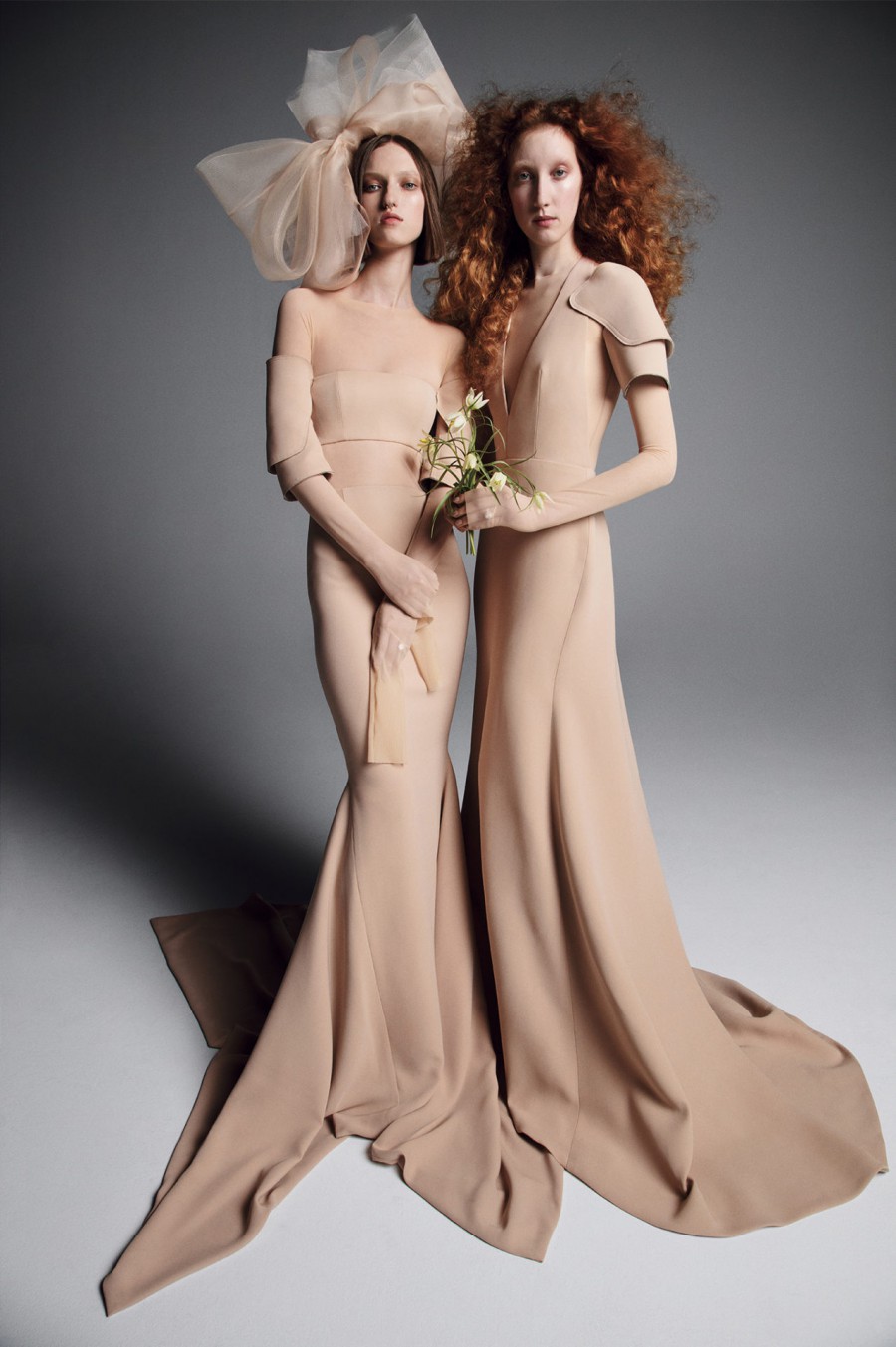 Two stunning nude wedding gowns from Vera Wang. To the right we have a nude A-line gown that has similar suit of armor inspired shoulder accents like an earlier Vera Wang we looked at.
To the left is a sexy mermaid gown with bandeau bodice and sheer midriff. The same sheer material covers the chest and down the arms of the bride. The sleeve design has a similar armor feel to it.
04.

Golden Accents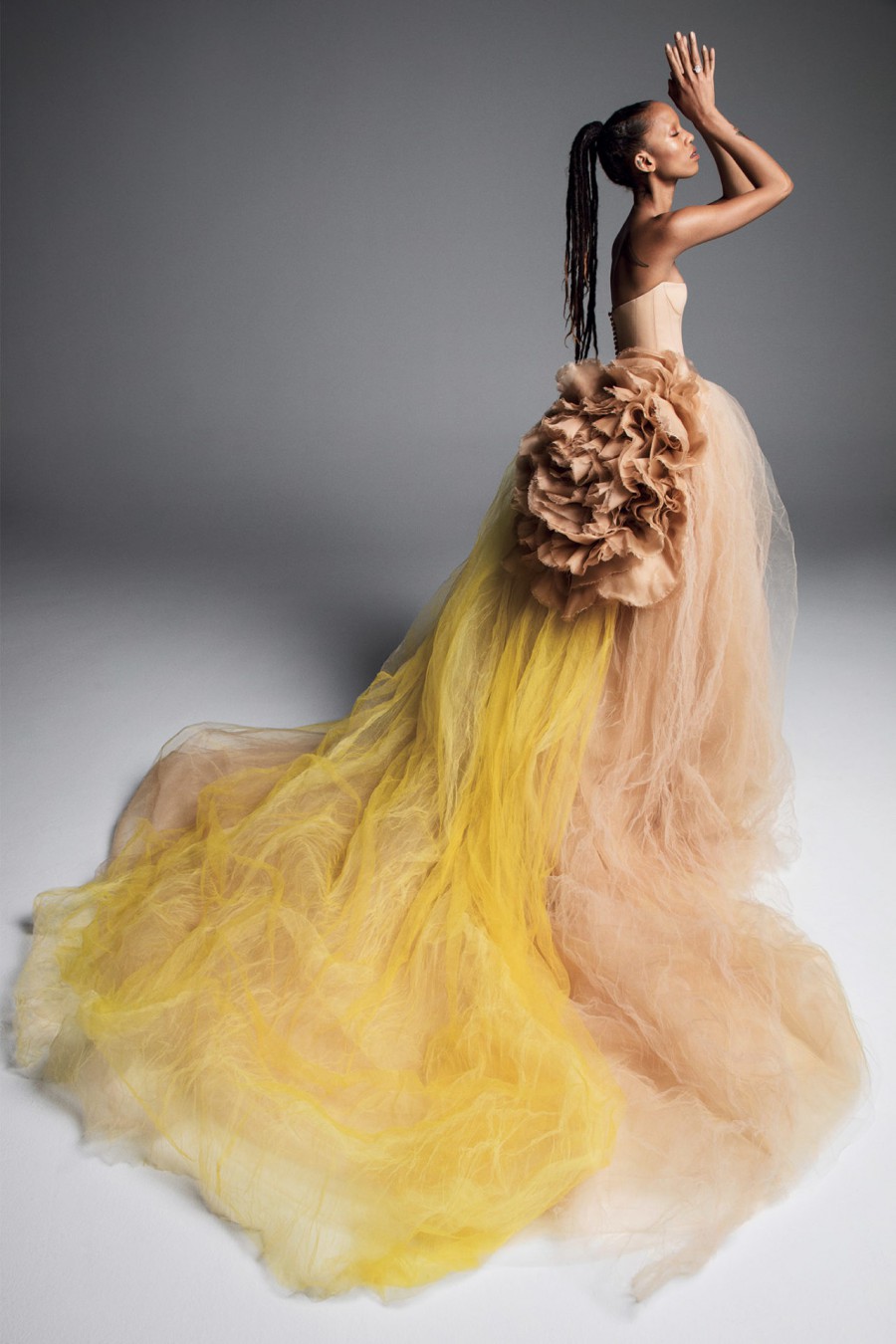 This next nude wedding style from Vera Wang is an absolute show stopper. Where do we even begin with this stunning gown? The style starts with a sexy, traditional corset top. The skirt is made up of layers of crinkle tulle material, for a voluminous, unruly fell. But what takes this style to another level is the mix of the stunning oversized silk organza flower, and the cascading golden yellow fabric that runs down the back of the gown. This nude style is sure to turn head on your big day.
05.

Pop of Purple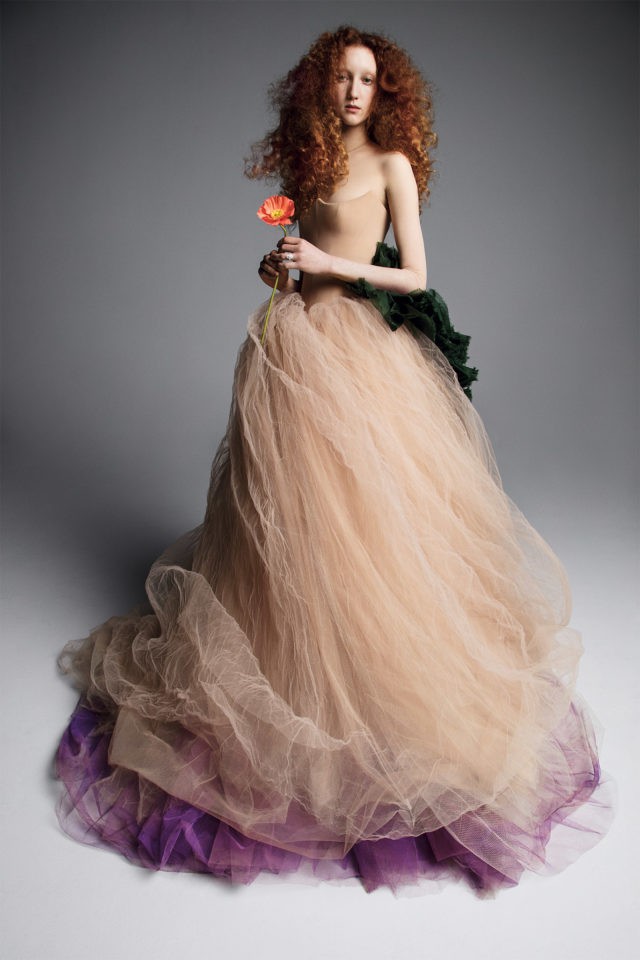 By Kathryn Schrotenboer