These looks may not be Cinderella approved - but even edgy, fashion forward brides envision a fairy tale ending to their big day.
And these modern fairy tale wedding style are sure to do just that! Feel like you are in your own fairy tale on your big day, while also keeping your fashion forward edge!
01.

Contemporary Cinderella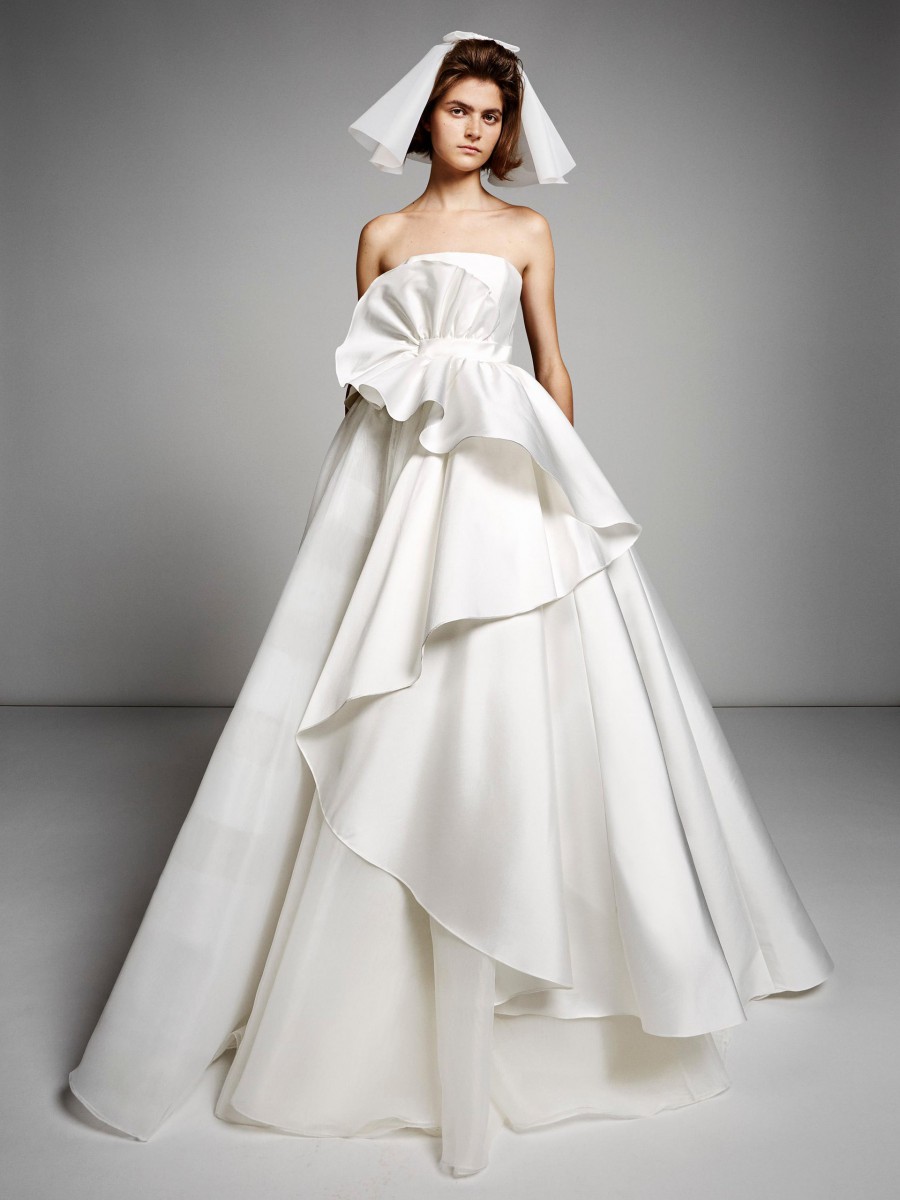 A modern, structural ball gown featuring a captivating and dramatic swirl detail. Perfect for your contemporary fairy tale wedding day.
02.

Stately Statement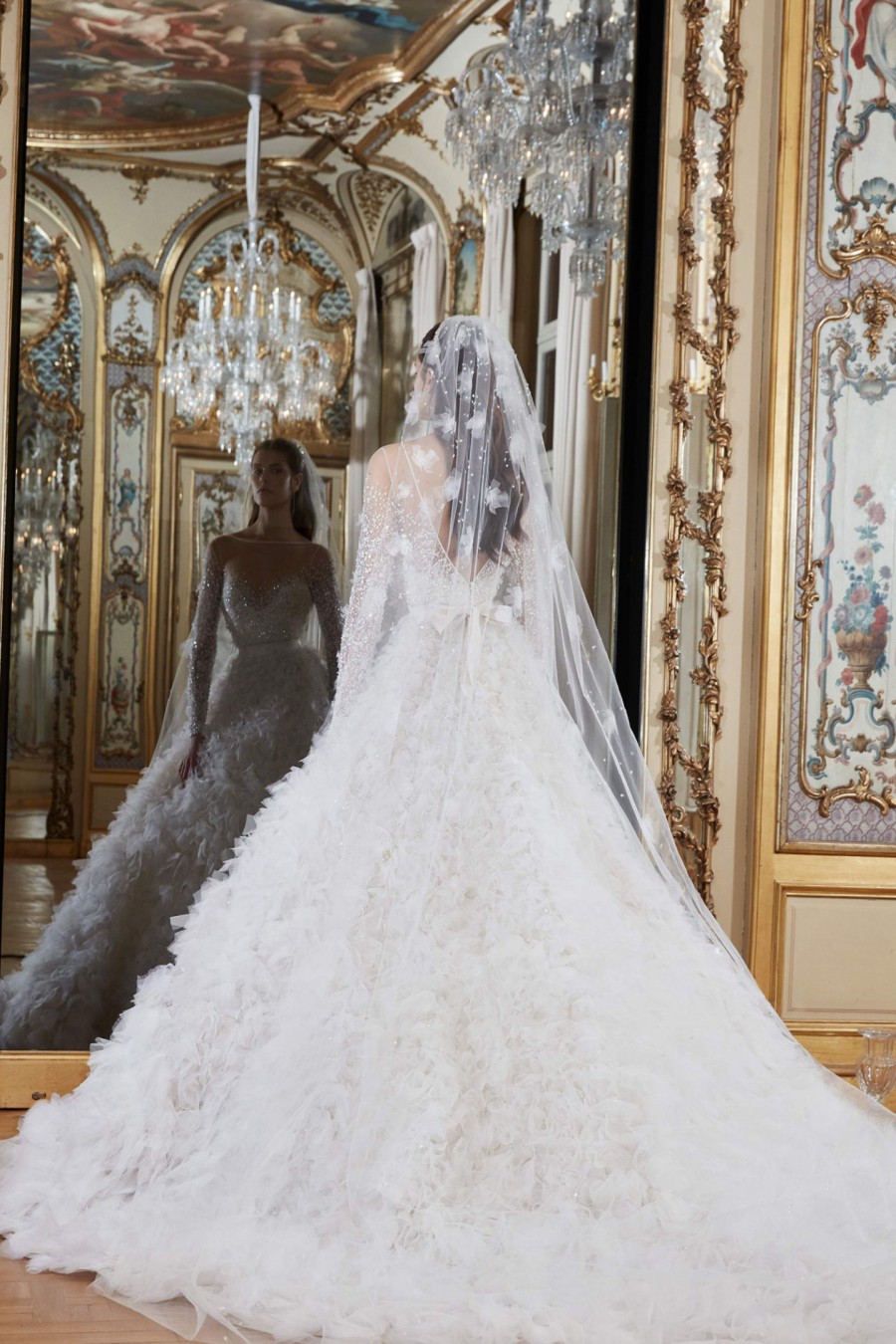 To say this dress will make a statement on your big day, is a bit of an understatement. This over the top ball gown will leave everyone speechless. Its illusion neckline with crystal detailing are just the beginning. What really puts this look on another level is the ruffled tulle skirt. Absolutely stunning!
03.

Modern Bell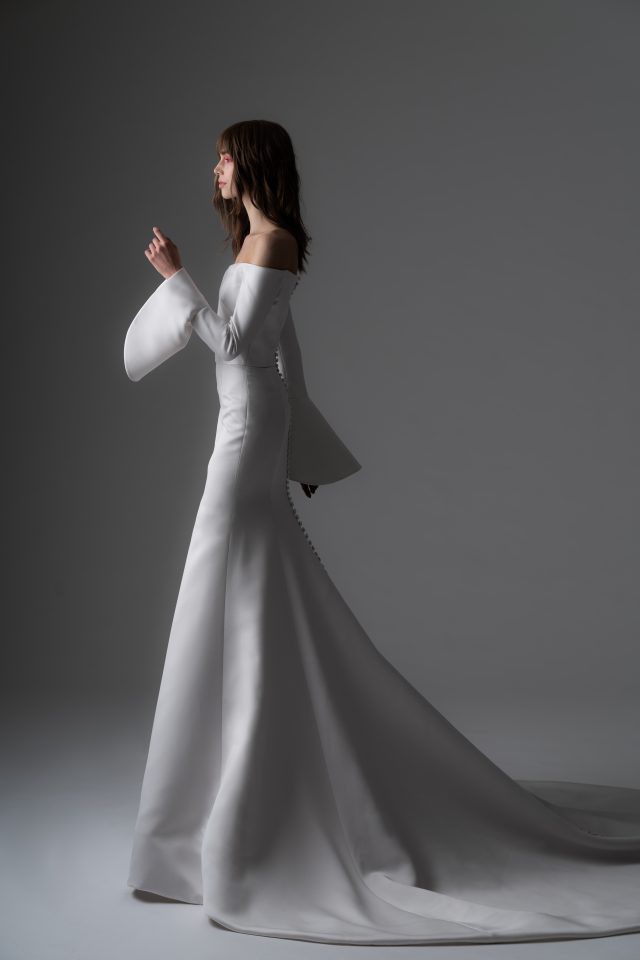 Not what you think of when you first envision a Cinderella worthy fairy tale wedding day style. But this contemporary princess gown is regal and effortless.
04.

Something Blue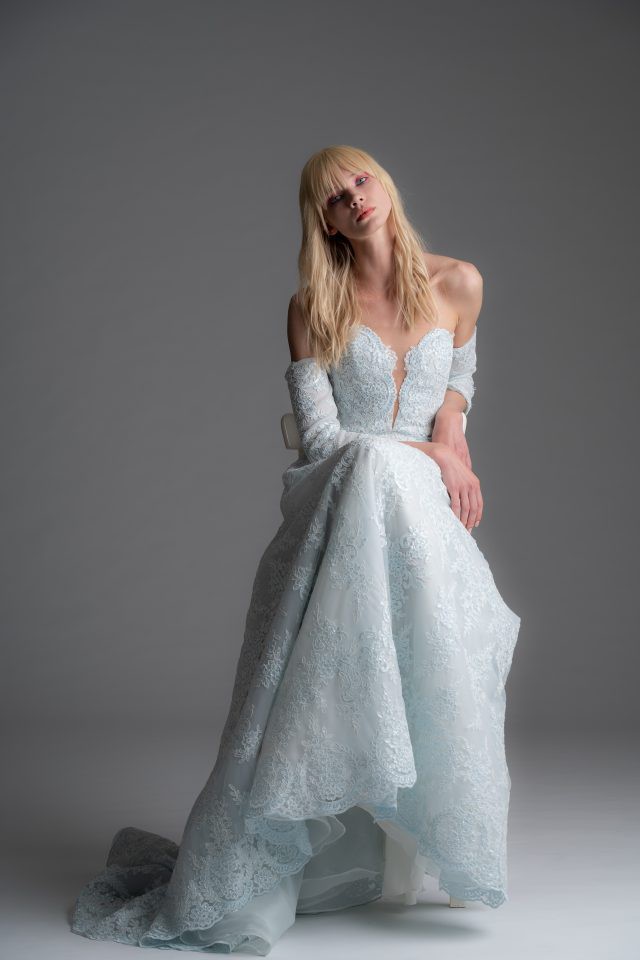 How about a beautiful blue wedding gown to create your perfect - yet edge - modern day fairy tale?
05.

Dramatic Ballerina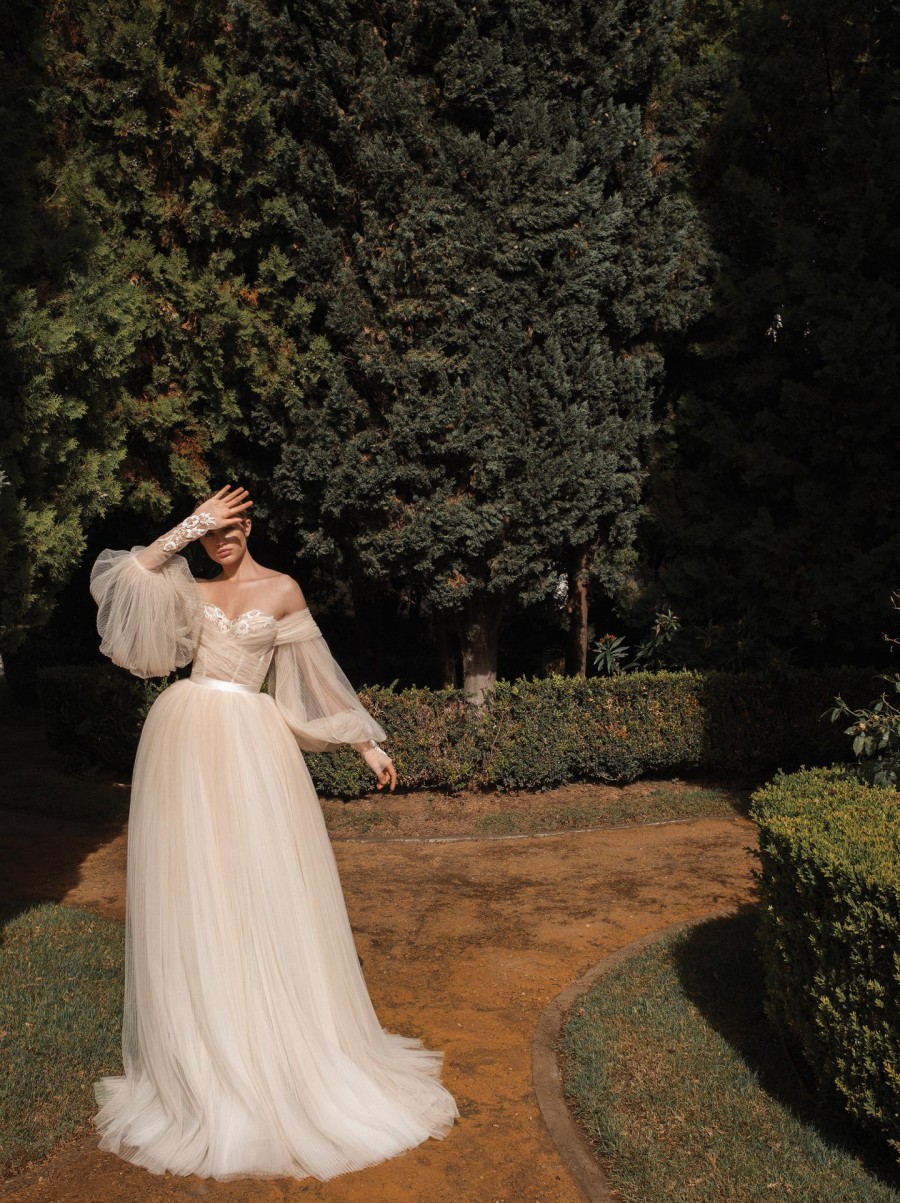 Described as a "Dramatic Ballerina Ball Gown" - we really couldn't sum it up better ourselves. This gorgeous gown from Galia Lahav is definitely fairy tale ready, yet is fashionably surprising. Ivory and blush tulle mix to create a beautiful, not-so-white coloring. And the sleeves are bold, yet captivating in a delicate way.
06.

Pleated Silk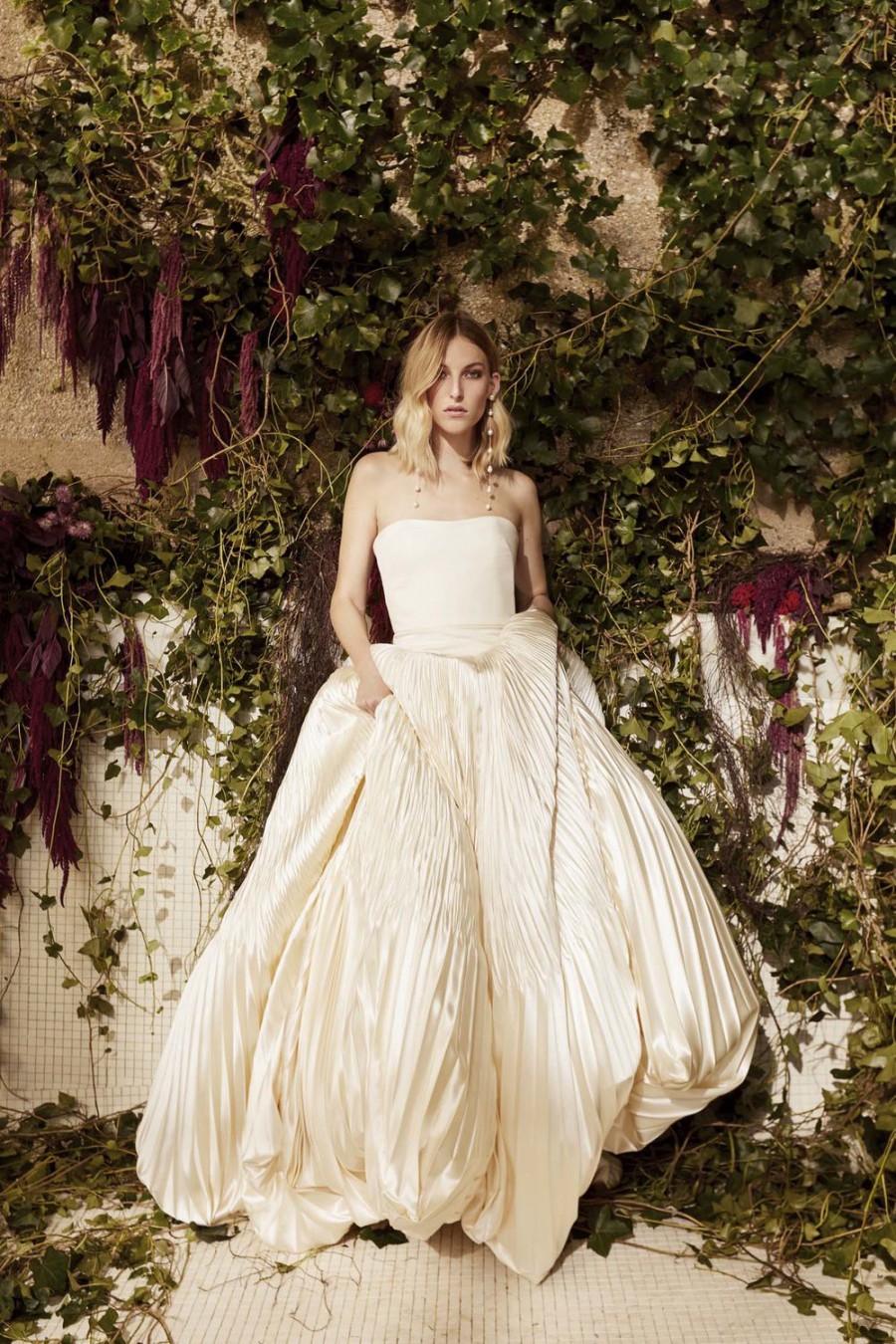 Danielle Frankel brings us a gorgeous, untraditional styled ball gown featuring a lightly pleated silk skirt. This style may just have Cinderella second guessing her style choice.
07.

Bubble Volume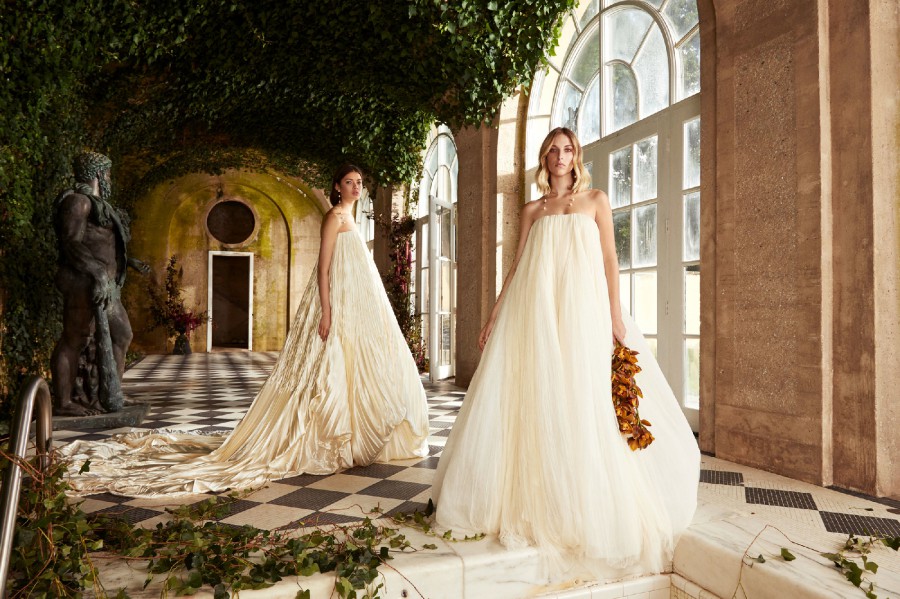 If you are loving the sleek, yet edgy fairy tale worthy style from Danielle Frankel above - then how do you feel about these? These bubble inspired gowns are a bold fashion statement and are sure to make a bold impression on your fairy tale wedding day.
08.

Modern and Modest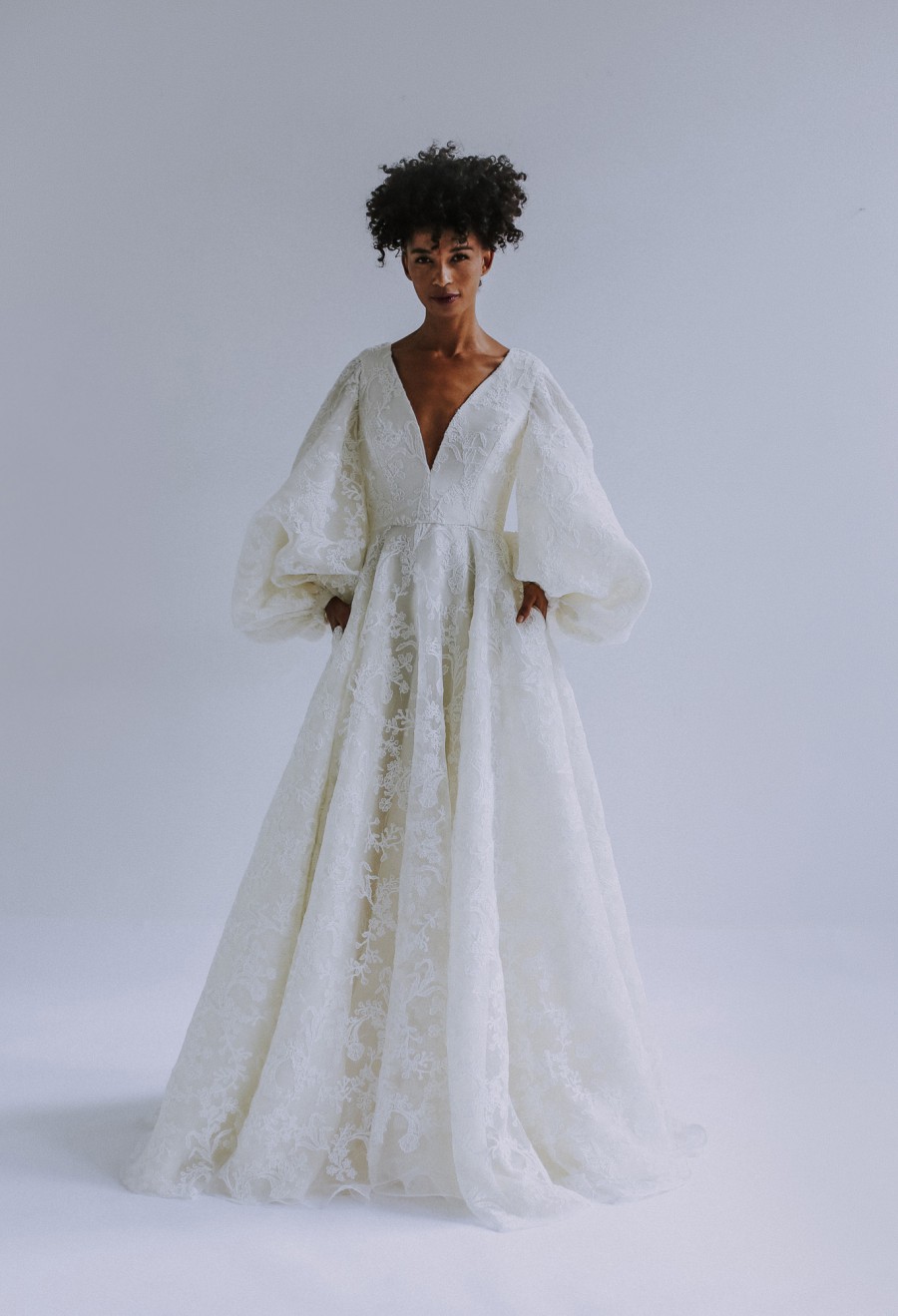 Leanne Marshall brings us a modern, yet modest wedding style in a stunning Italian embroidered silk. The voluminous sleeves are eye catching and stately. And did we mention the hidden pockets. A surprising, yet fairy tale worthy princess wedding style.
09.

Regal Ruffles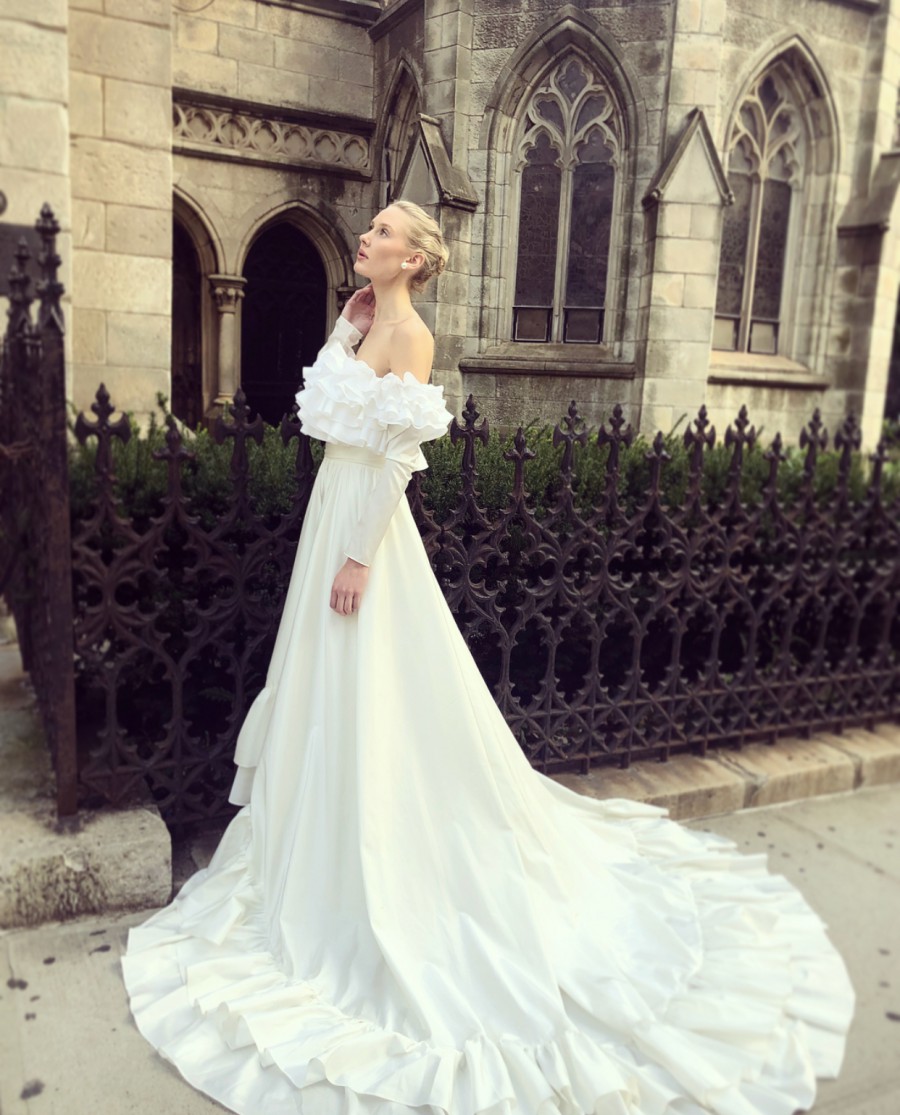 Our next edgy fairy tale worthy style is all about the ruffle accenting. Ruffles and edgy may not be two words you are used to hearing in the same sentence. But with this next style - the ruffles are definitely what gives this look its unexpected edge!
10.

Blushing Fairy Tale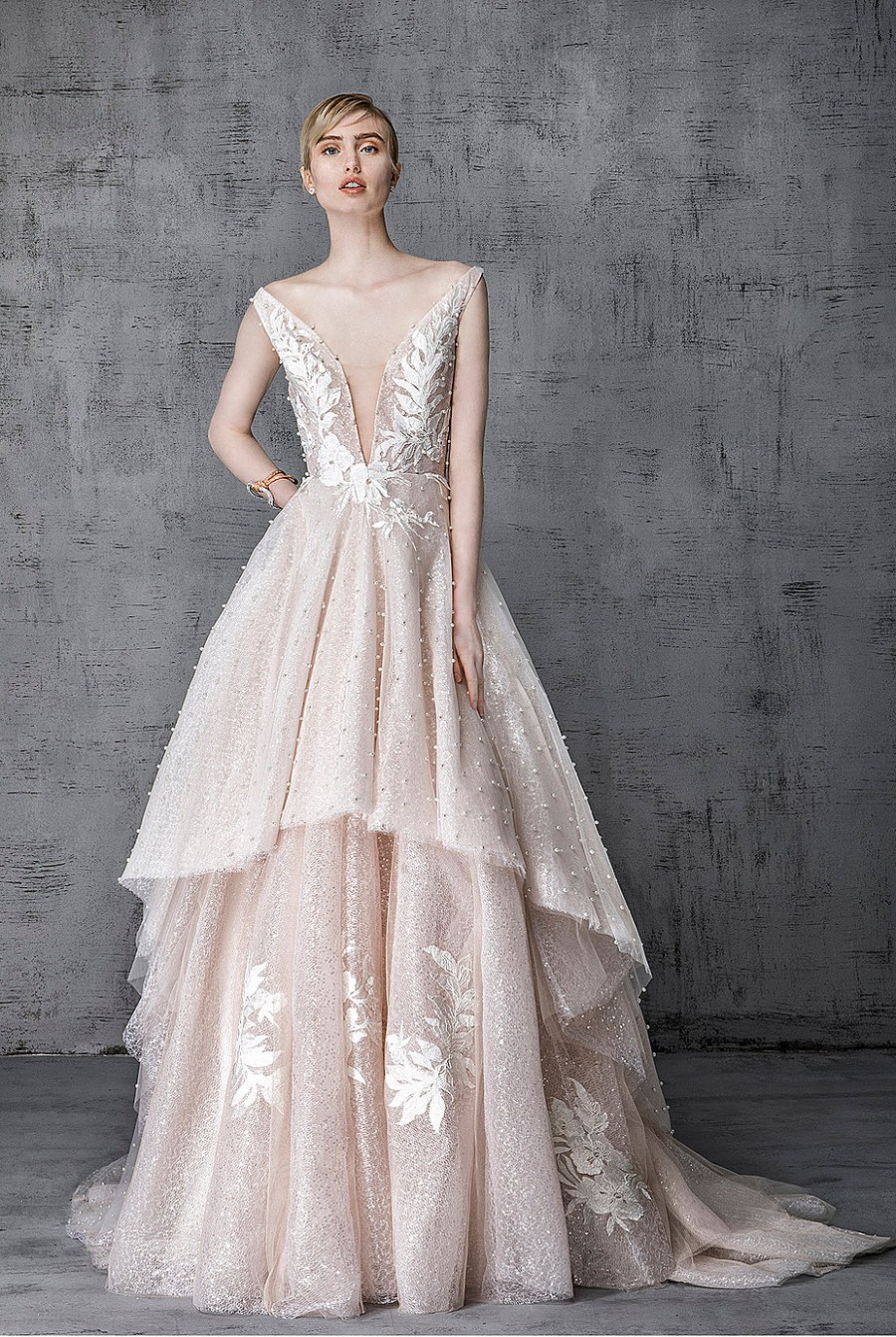 This may not be a traditional fairy tale princess wedding gown - but this look is sure to make you feel magical on your big deal. This fashion forward fairy tale look is surprising and glitzy at every angle!
11.

Antique Vibes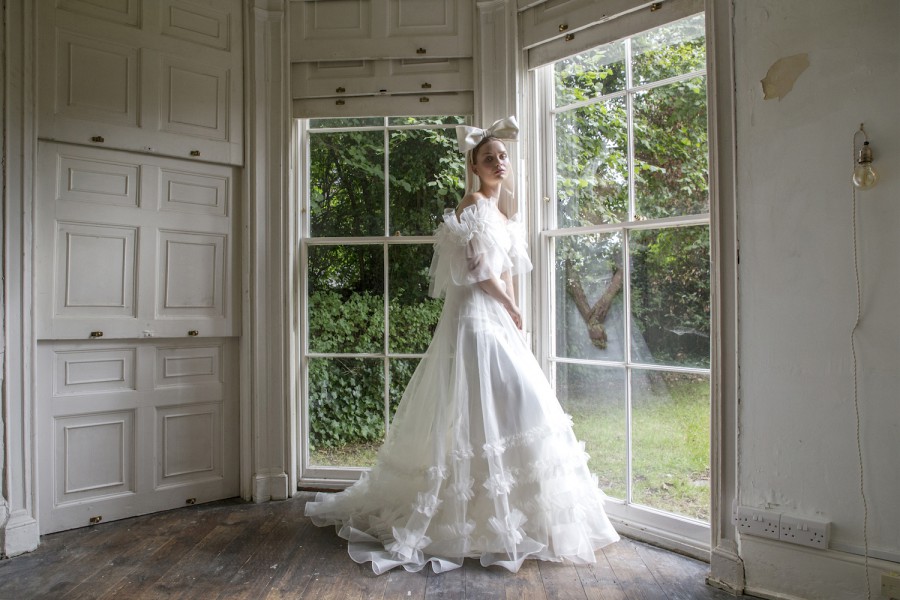 A very modern princess wedding style - that has clear antique influences. A beautiful mix of old and new for an edgy bride looking for her perfect modern fairy tale wedding style.
12.

Golden Goddess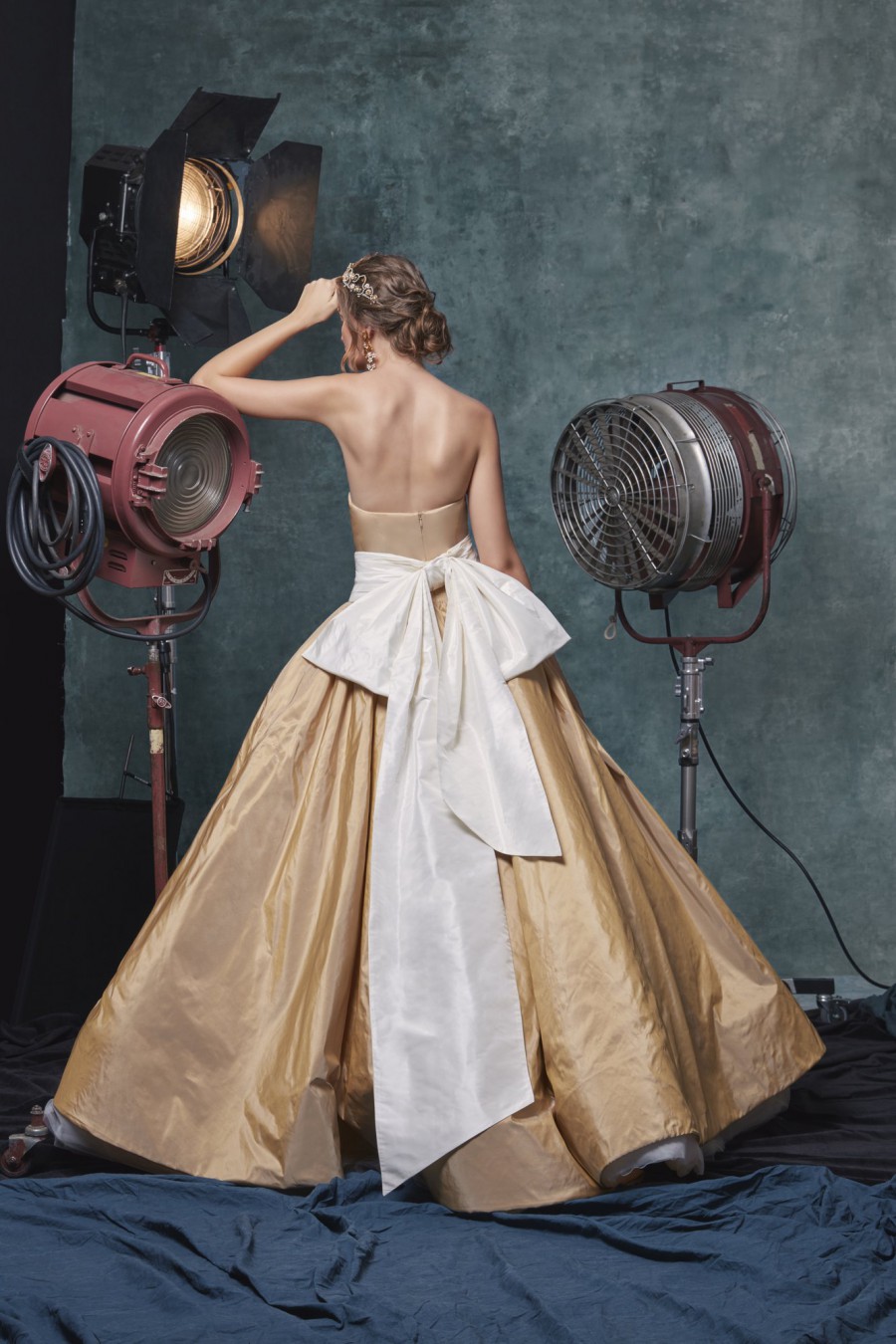 What better way to add some edginess to your modern fairy tale wedding than with a golden gown? The cut of the gown is sophisticated and timeless. But the coloring is surprising and bold!
13.

Champagne High-Low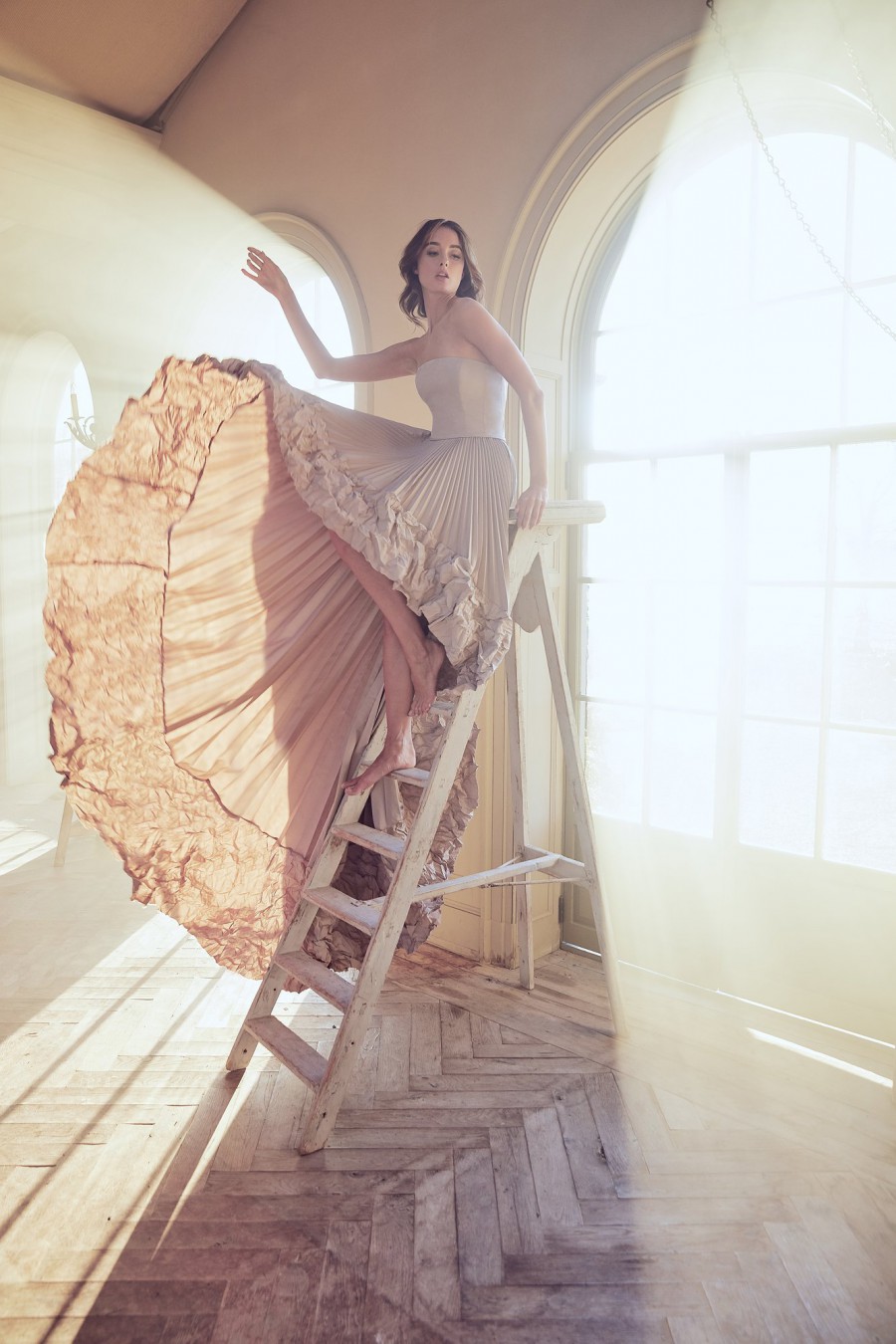 Another golden champagne wedding gown from Sareh Nouri. This is another princess ready fairy tale wedding style if you are looking to add some unexpected drama to your big day.
14.

Caped in Tulle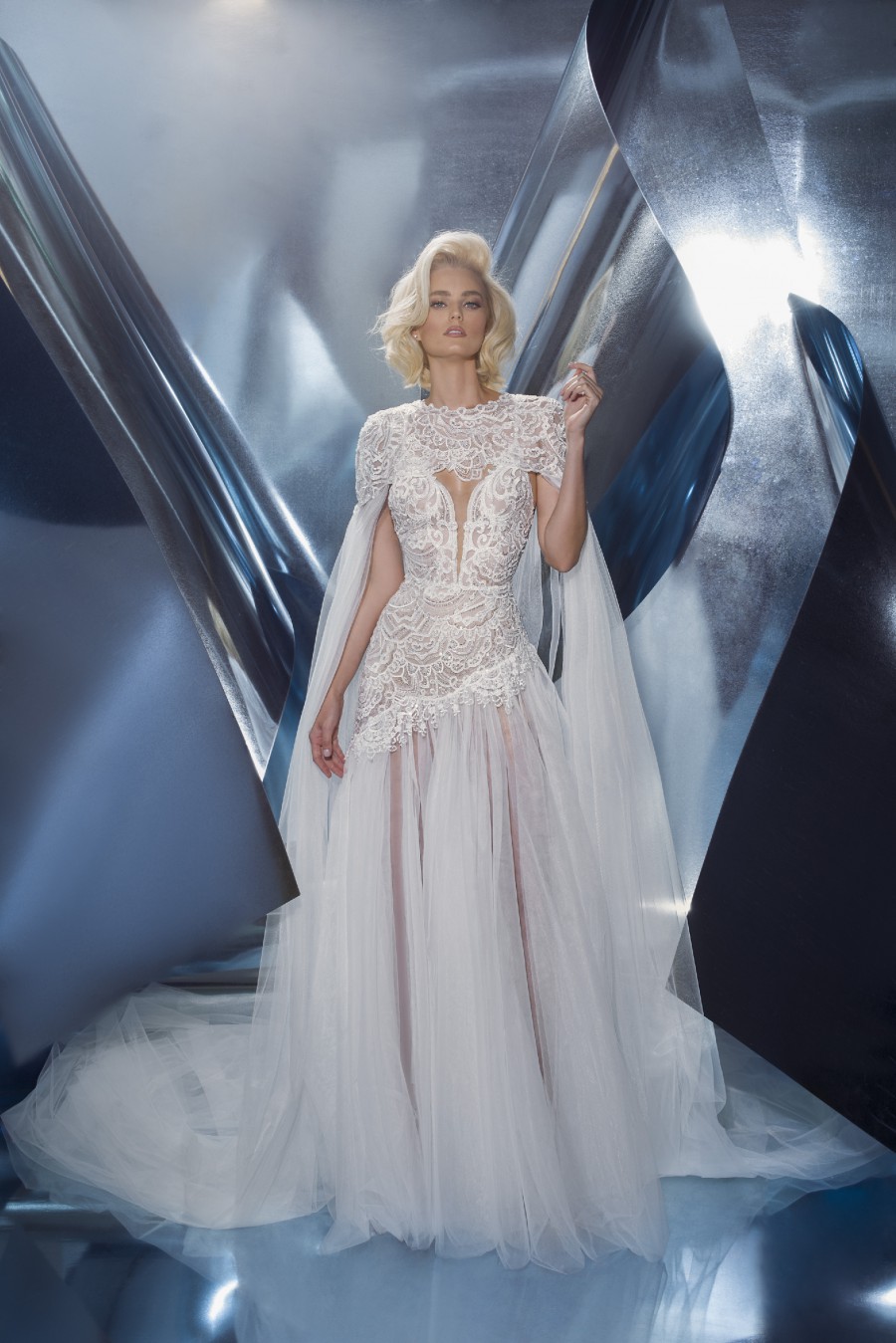 Move over Snow White, there is a new maiden in town! This fashion forward lace and tulle gown wouldn't be complete without its matching princess cape. A true modern fairy tale worthy look.
15.

Ethereal Woodland Fairy Tale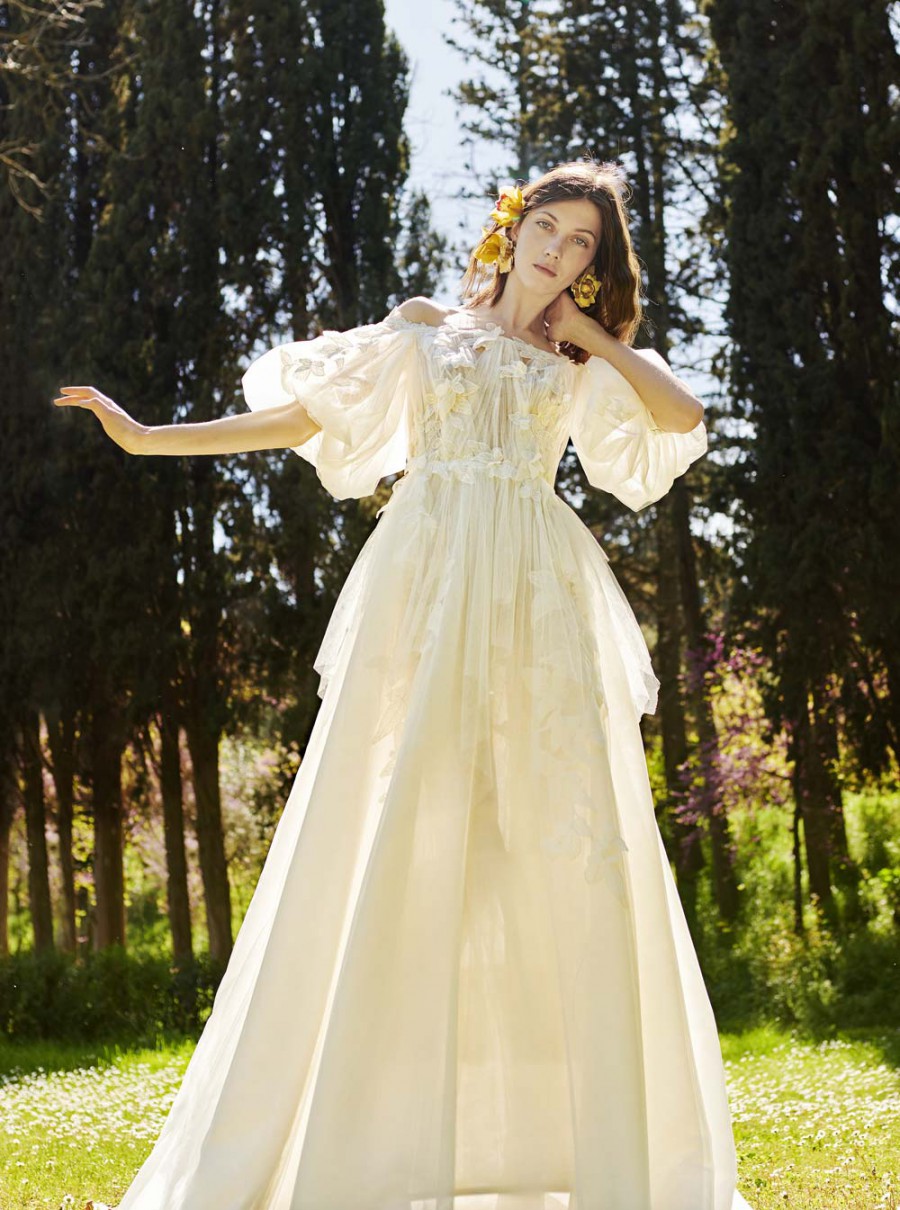 This next edgy fairy tale style is fit for a modern ethereal woodland princess. Perfect for an outdoor wedding day fairy tale.
16.

Fabulous Feathers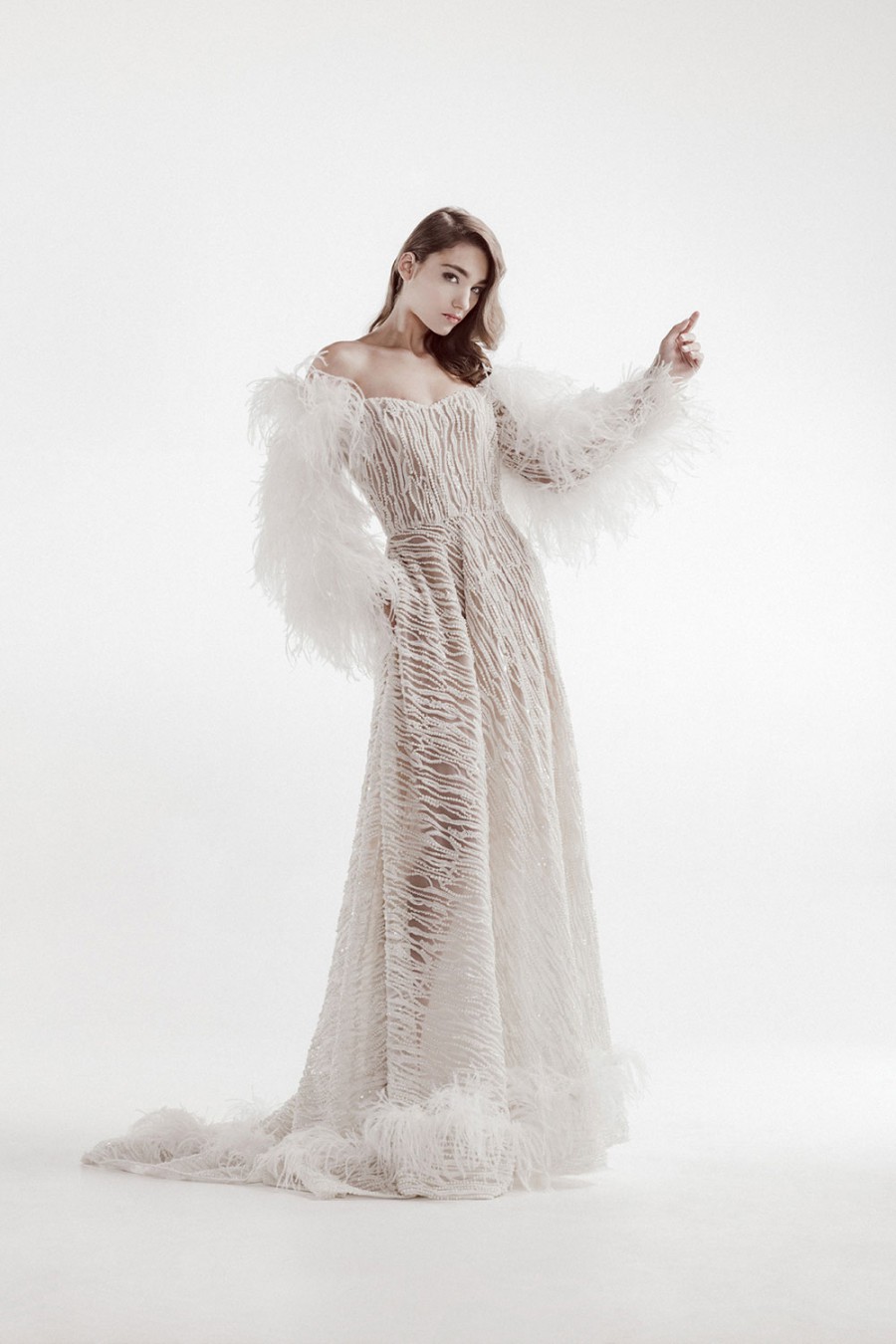 A fabulous fairy tale worthy wedding style for the modern fashion forward maven. This look will leave everyone in awe!
17.

Stardust Queen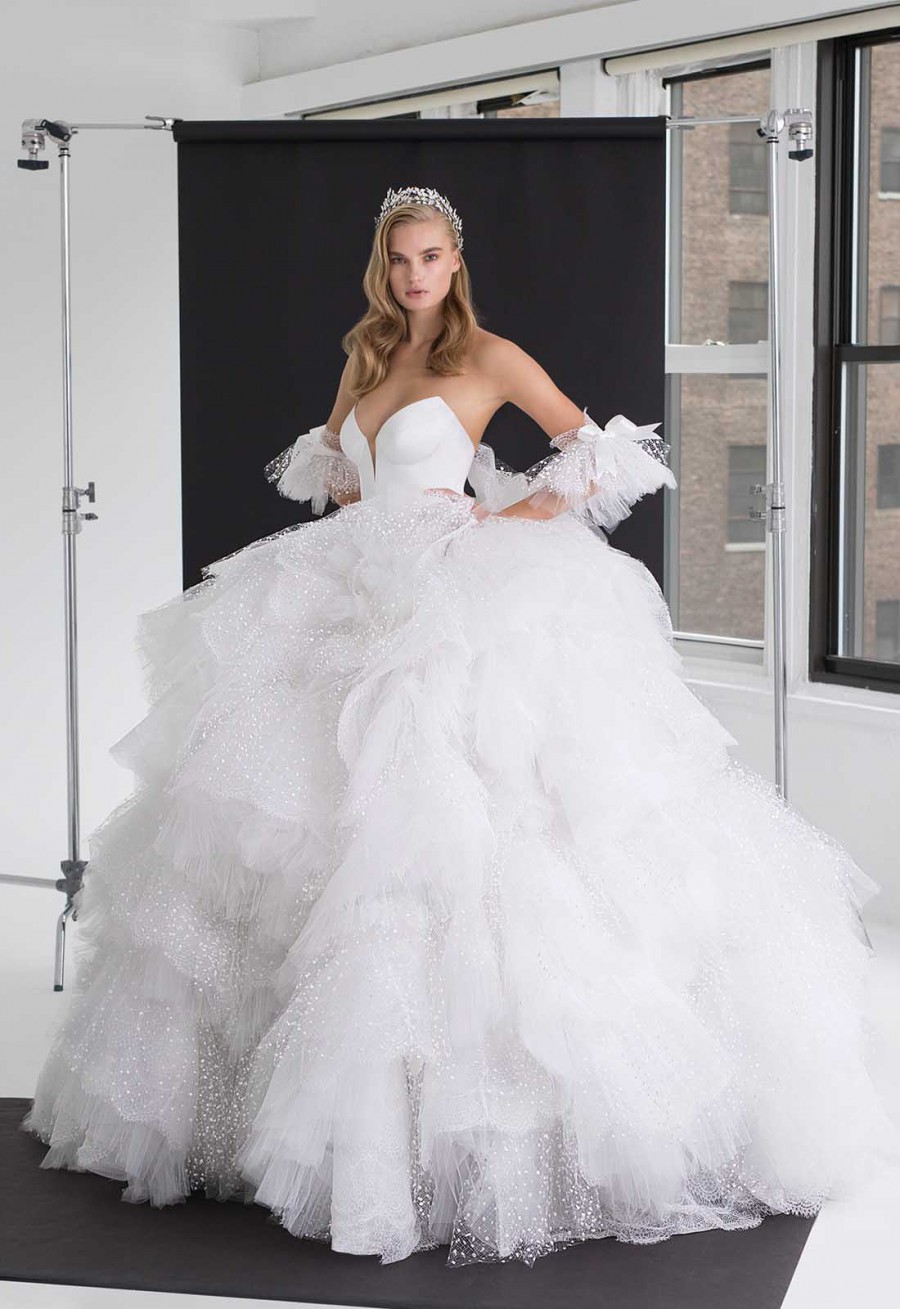 A completely over the top ball gown from Pnina Tornai in the best kind of way! This glistening ball gown has an almost stardust quality to it with is flecks of glistening detailing. And the surprising layers of tulle and lace creating an exciting, voluminous style.
18.

Cotton Candy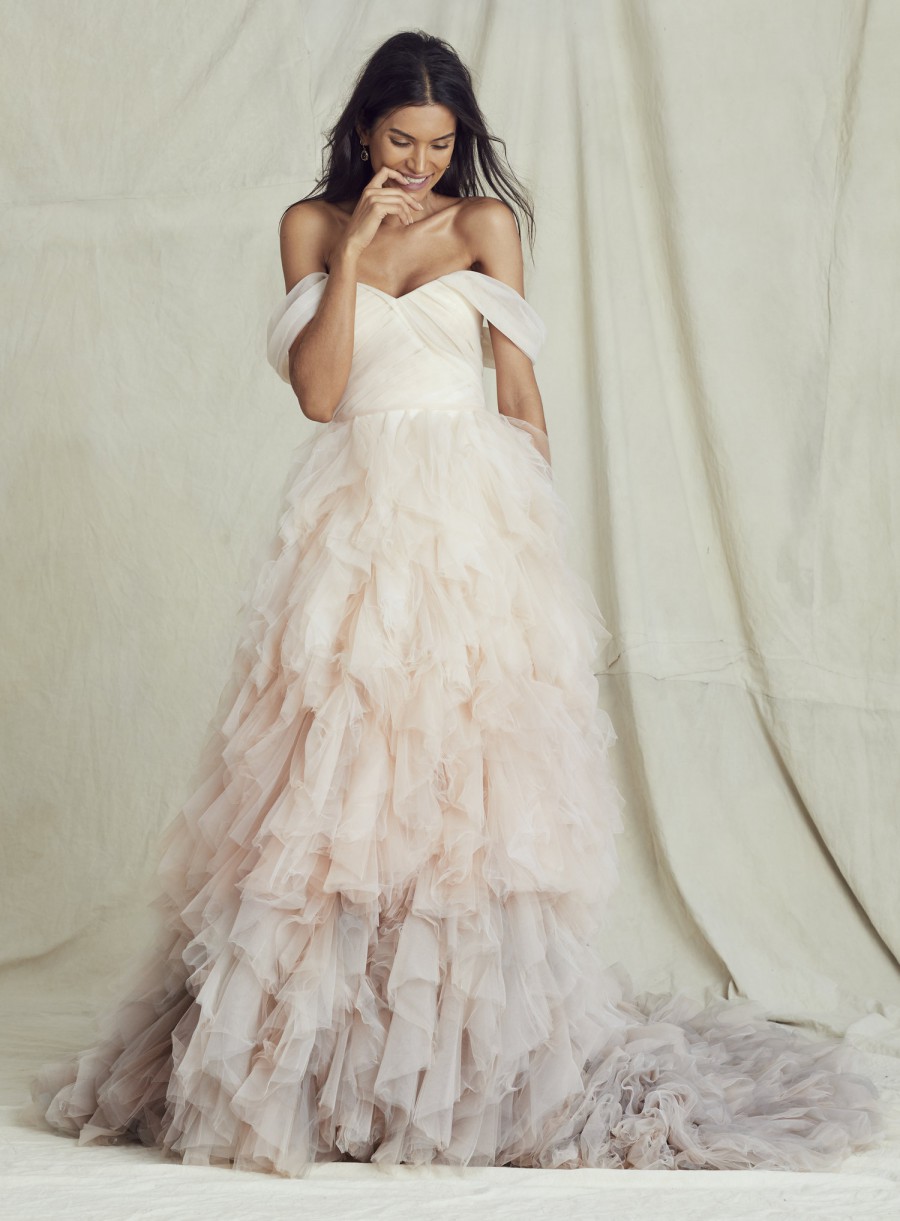 A sweet, yet sassy fairy tale worthy style from Kelly Faetanini. The cotton-candy tulle skirt of this dress absolutely steals the show with its subtle color fade. From blush to blue, this free-spirited style is absolutely dreamy!

By Kathryn Schrotenboer