It's a flashback to the eighties but a million times more stylish!
From interior design and home decor to fashion, metallics are back with a vengeance - and we're seeing them take the bridal industry by storm.
01.

Elegant Or Ethereal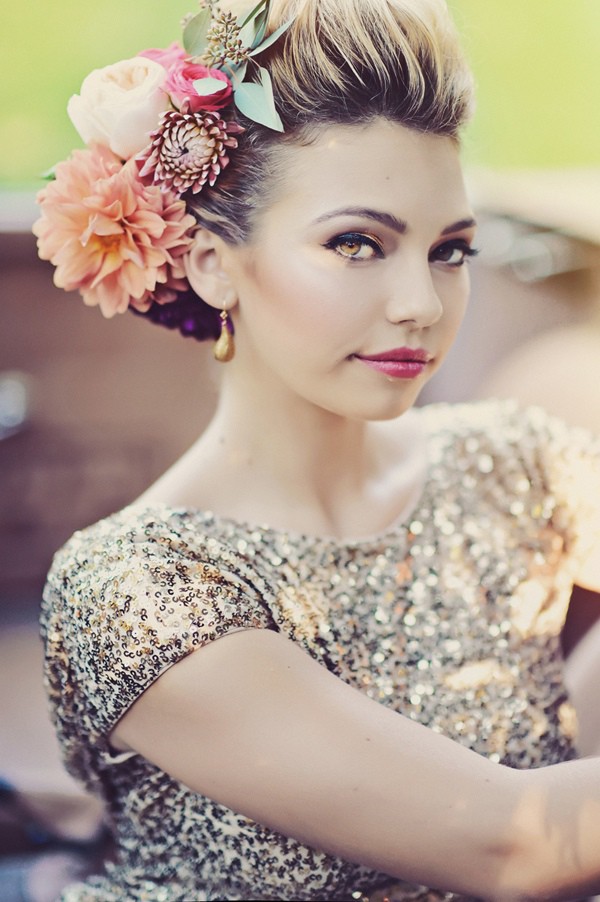 Glittering metallics can be elegant or ethereal, even whimsical. Mix and match with traditional touches for a more conservative look, or go for total star appeal and centre stage in glittering pure gold. (Photo via Tamiz Photography / Wedding Chicks)
02.

When White Isn't Right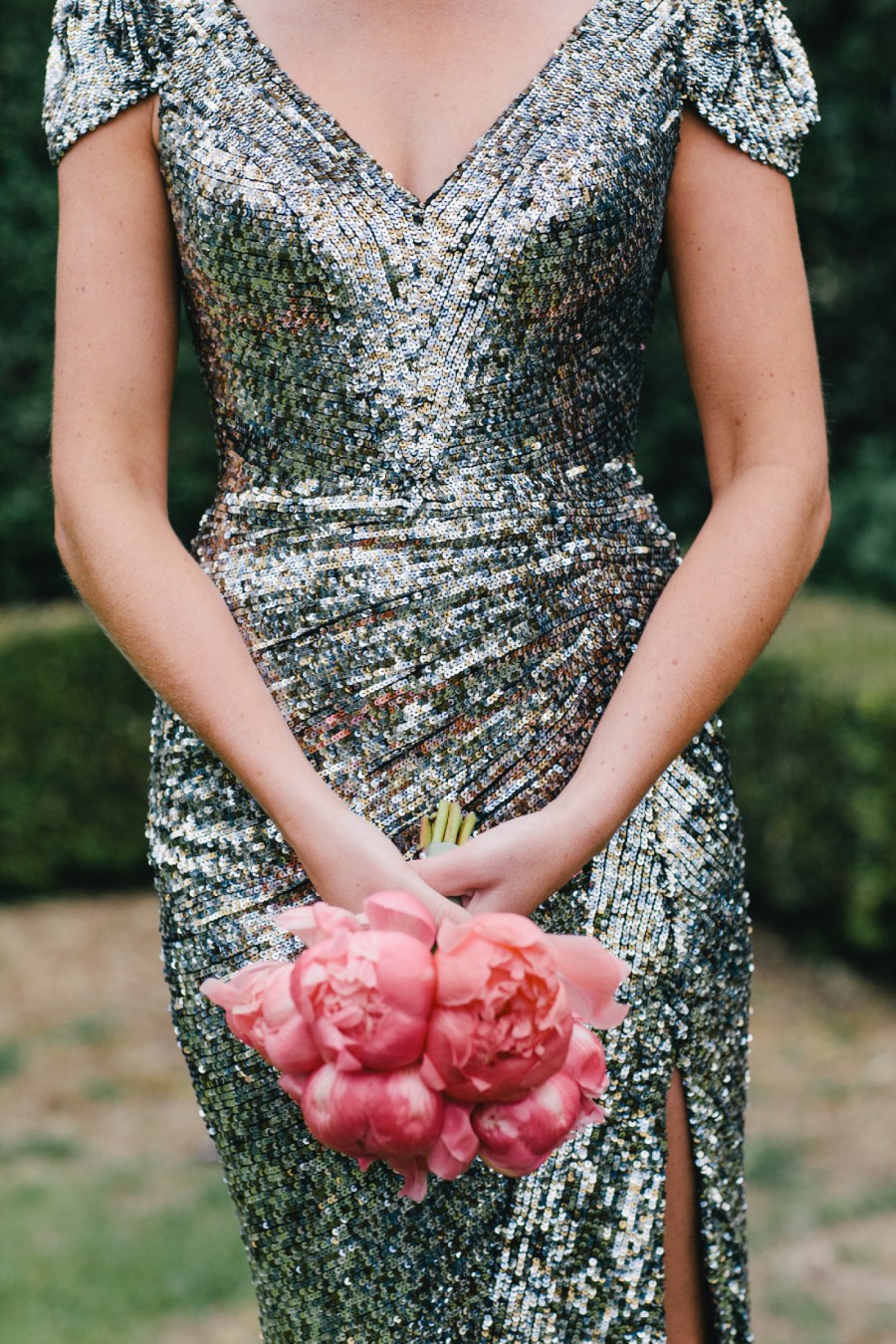 Ideal for the bride who chooses not to wear white go for shades of steel grey, bronze and gold. Metallics offer many variations for the bride and groom who dare to be different and aren't afraid of standing out. Modern and elegant.
03.

Ice Queen With A Warm Heart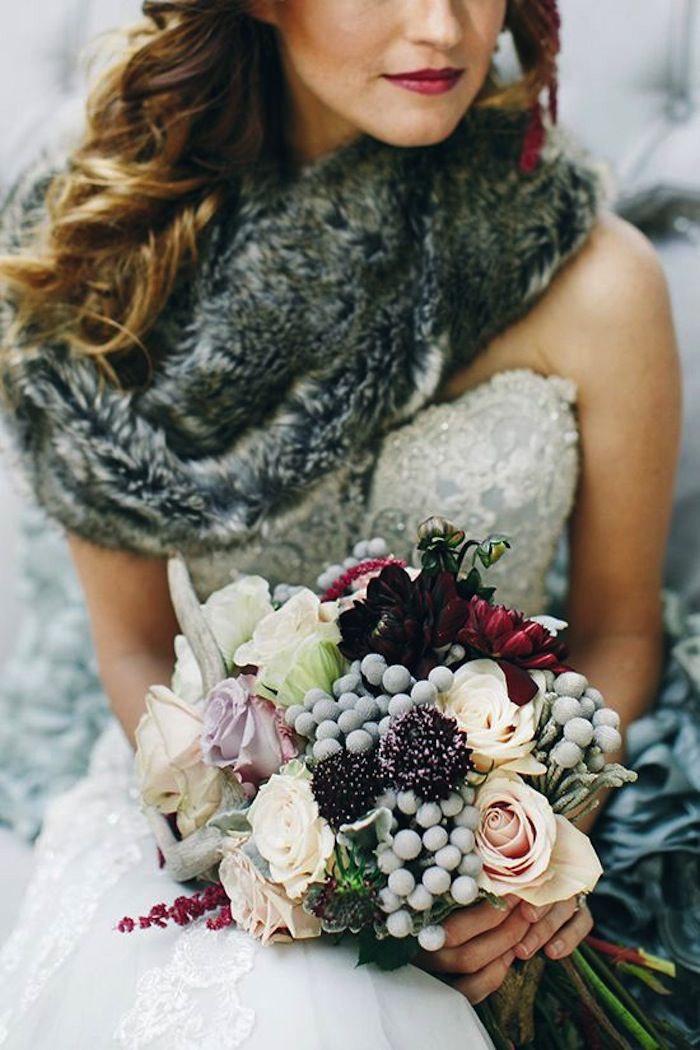 For a winter wedding think silver, teamed with blues and whites for a grown-up version of Frozen, complete with sparkling tiara and crisp silver jewellery. The most elegant of colour combinations, simple but striking, or as extravagant as you wish! (Photo via Photography by Charise / Wedding Chicks)
Continue the theme throughout and create a winter wonderland - chilled champagne, frozen desserts, even ice sculptures!
04.

Let Them Eat Cake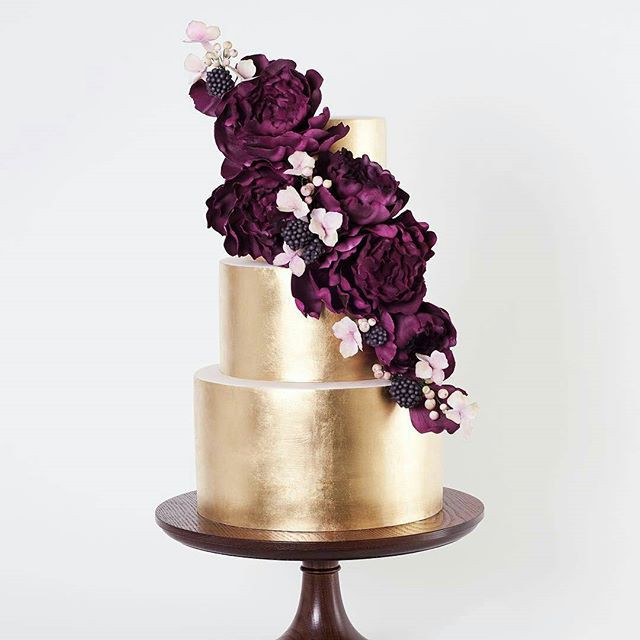 Metallic wedding cakes are so on-trend. Today's amazing pâtissiers can create masterpieces that almost look too good to eat. (Photo Cake Ink / One Fab Day)
Again, there are options for the more conservative, adding simple metallic piped details to an otherwise traditional white wedding cake. Watercolour cakes are stunningly beautiful, and lend themselves perfectly to shimmering touches of silver and bronze.
05.

Turning The Tables On Tradition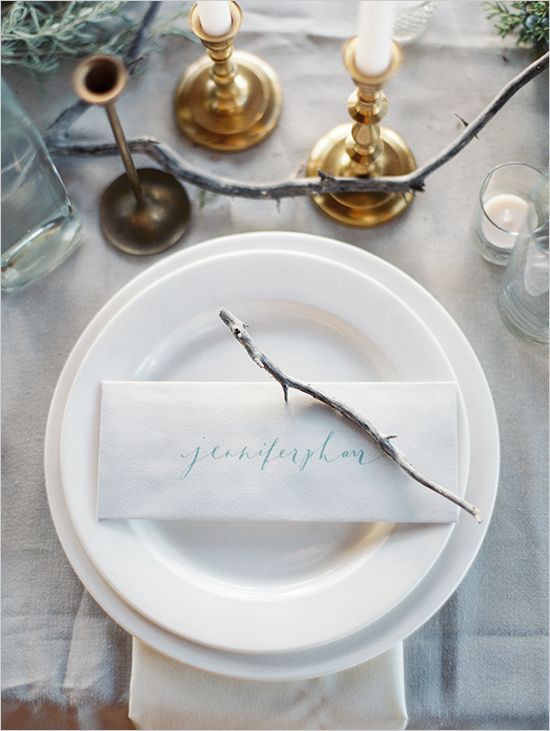 Who says your wedding table settings have to be traditional? Choose a metallic theme to suit - rose gold, copper and silver are super chic and so easy to source. For Autumn and Winter weddings, transform simple branches with spray paint for a stunning, architectural centrepiece. (Photo via Erich McVey / Hey Wedding Lady)
For smaller weddings source individual items from markets and antique shops, including bronze candlesticks, metal lanterns and tin ware. The bonus is you get to decorate your home with them afterwards!
06.

Best Sparkling Foot Forward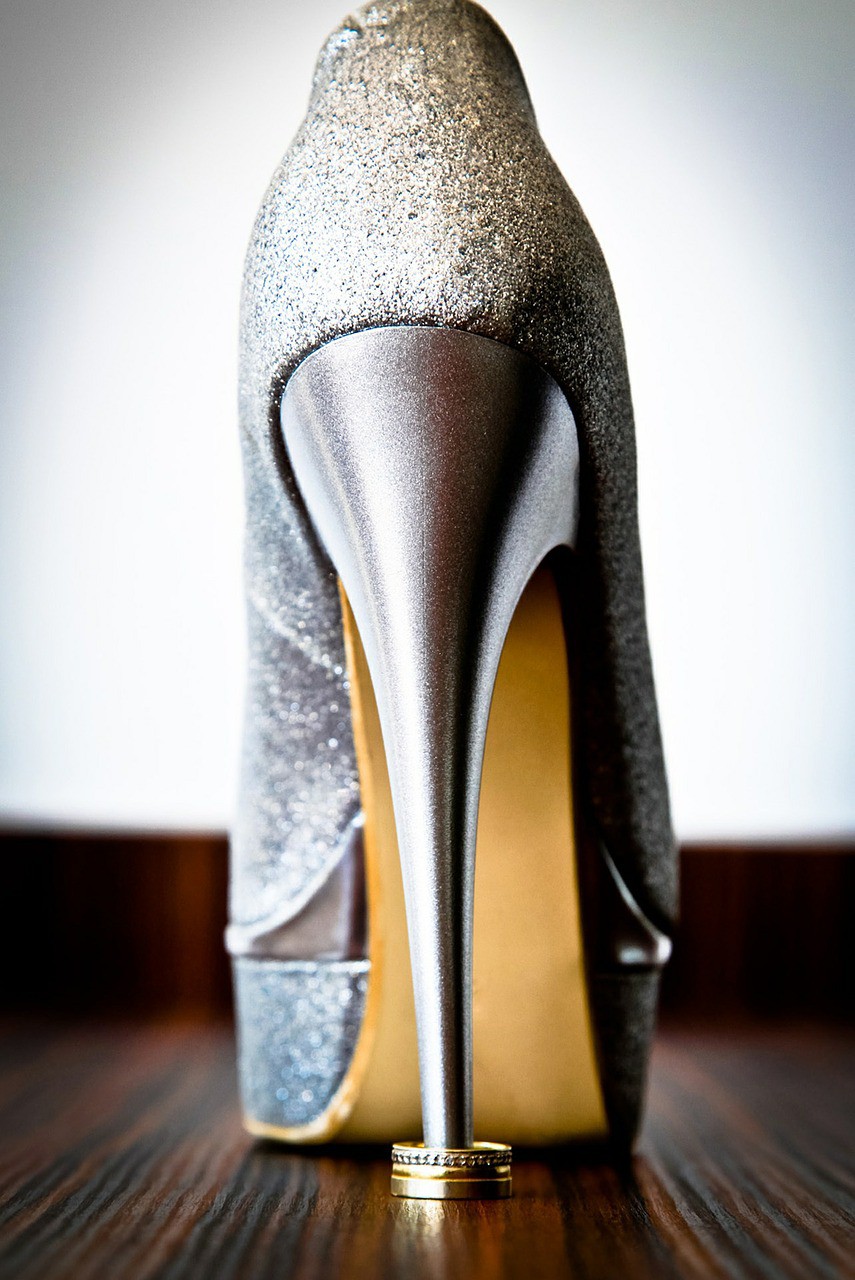 Whether you're going for total star appeal or subtle sparkle, kick up your heels in glittery footwear. It's fun and flirty, and you'll feel like a film star. Even the most conservative of gowns can be given a cheeky kick with a glimpse of sparkling tootsies.
07.

Dare To Be Different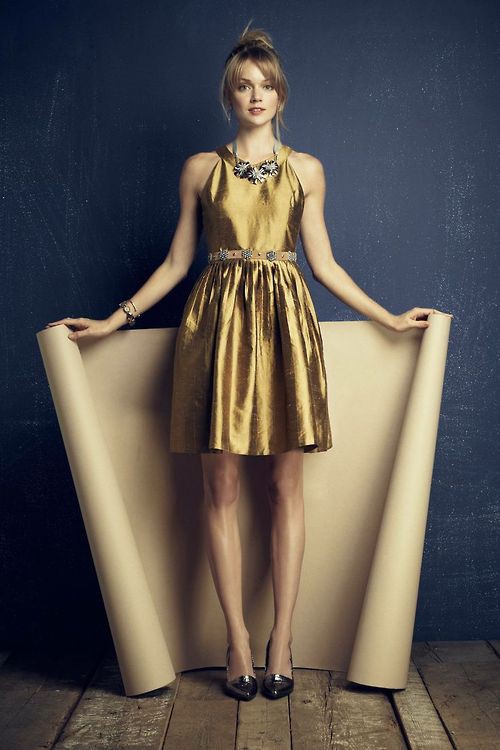 08. Sage Silver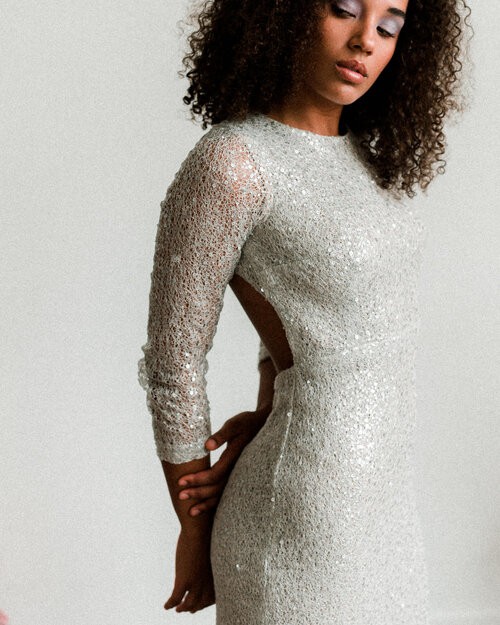 Nothing like a fitted silver bodice with open back and bracelet sleeves metallic wedding gown. Perfect for a metallic color loving bride to be.
09. The Goddess Bride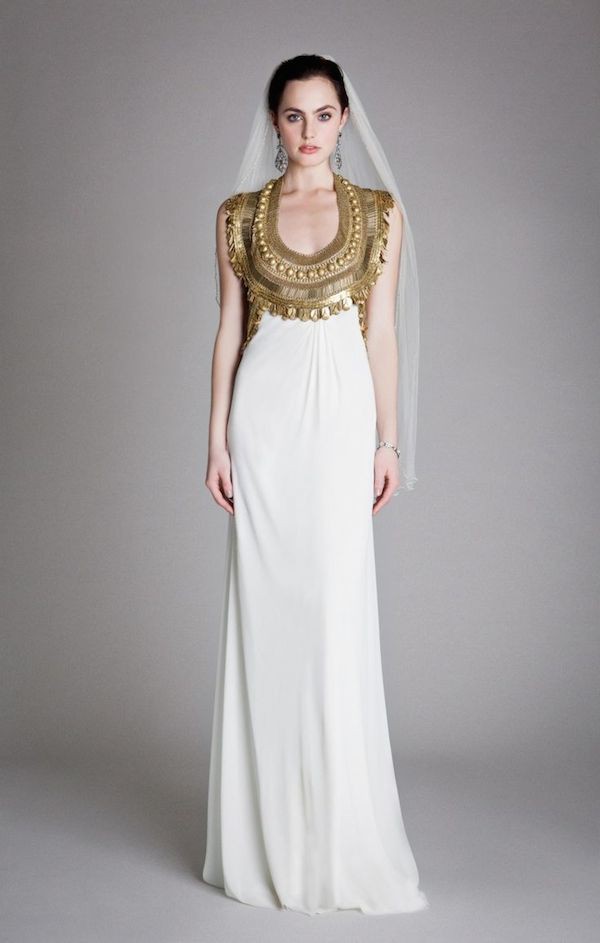 The metallic gown fit for a queen, or should we say goddess. Nothing says royal than a detailed metallic embellishment. Perfect for the bride who wants to feel like royalty on her big day.
10. Dramatic Opulence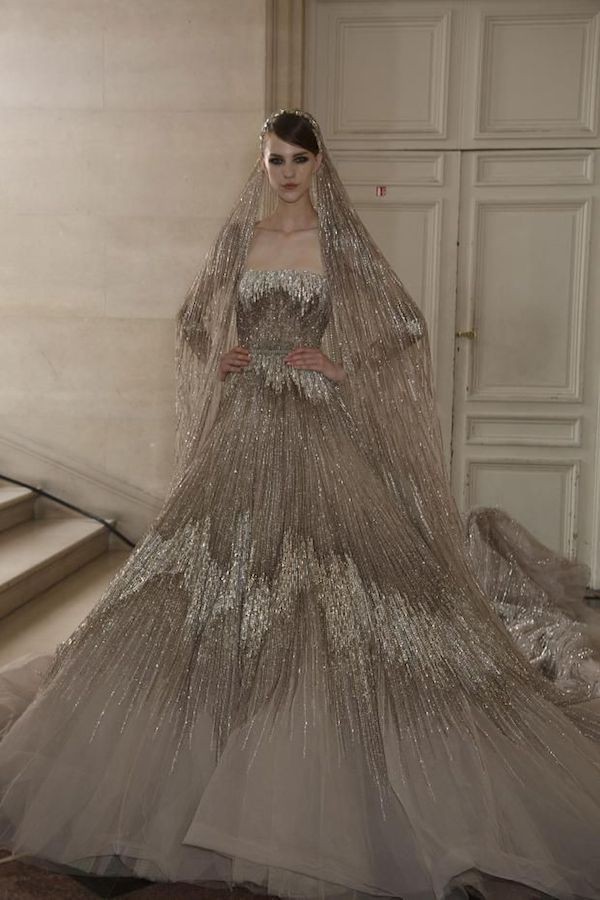 And Finally...Whether you've chosen a subtle hint of metallic, or you're going for an all out, glitter-mania extravaganza, this is all about daring to be different! Don't be afraid of breaking with tradition!

By Isobel Coleman