Determined to go with her favourite designer Steven Khalil Jessica's wedding dress had an amazing two looks. Her overskirt for the ceremony was removed to reveal a more fitted dress underneath for the reception.
From the bride "The proposal was very low key and very 'us'. We went for a walk by the beach and we started chatting about our renovation plans for our new home and our future together.
All of a sudden Fady passed me our new joint credit card on which he had written 'will you marry me?' It mirrored how he had asked me out at the beginning of our relationship when he wrote 'will you be my girlfriend?' on a coaster and passed it to me in the middle of a crowded bar. Even though we've been together so long, he still manages to surprise me!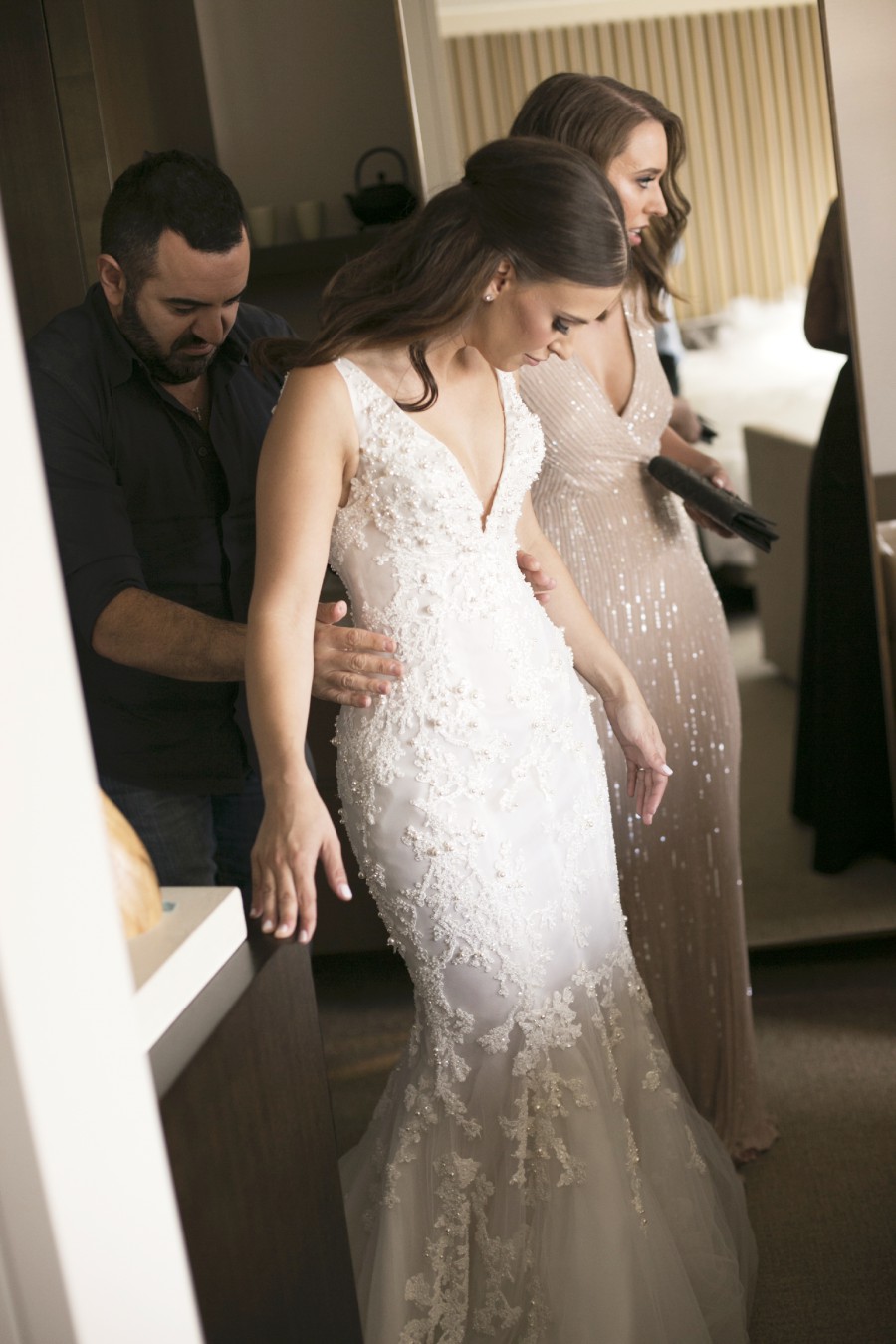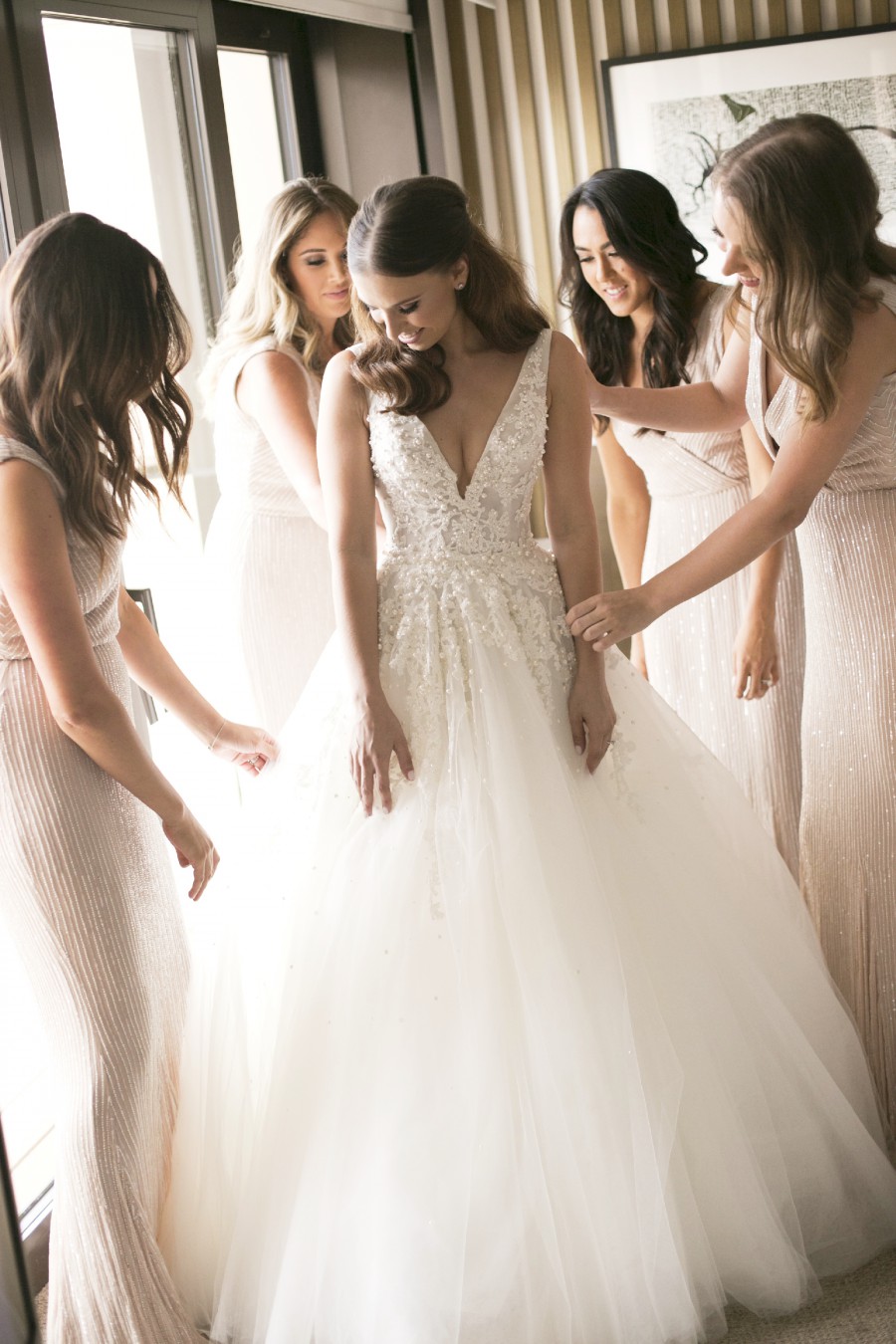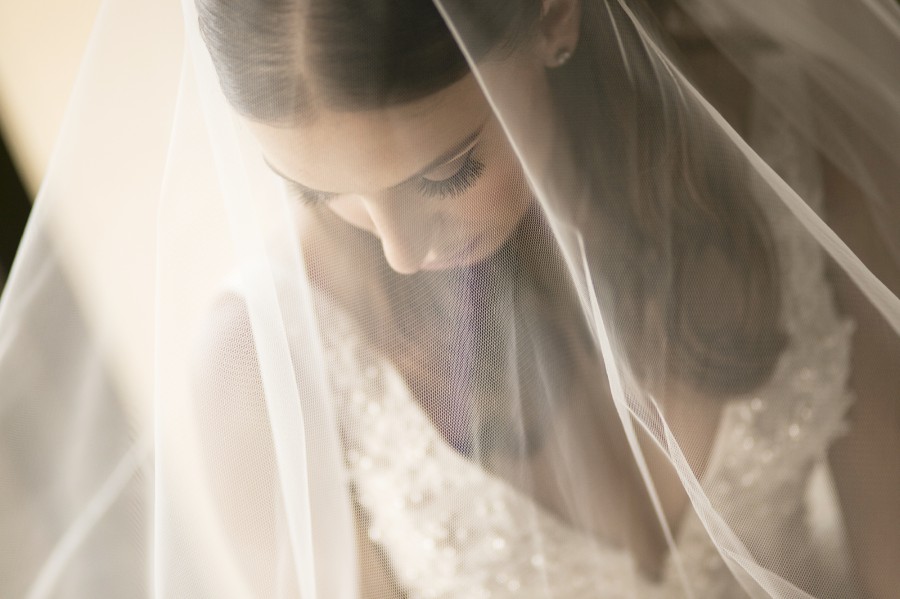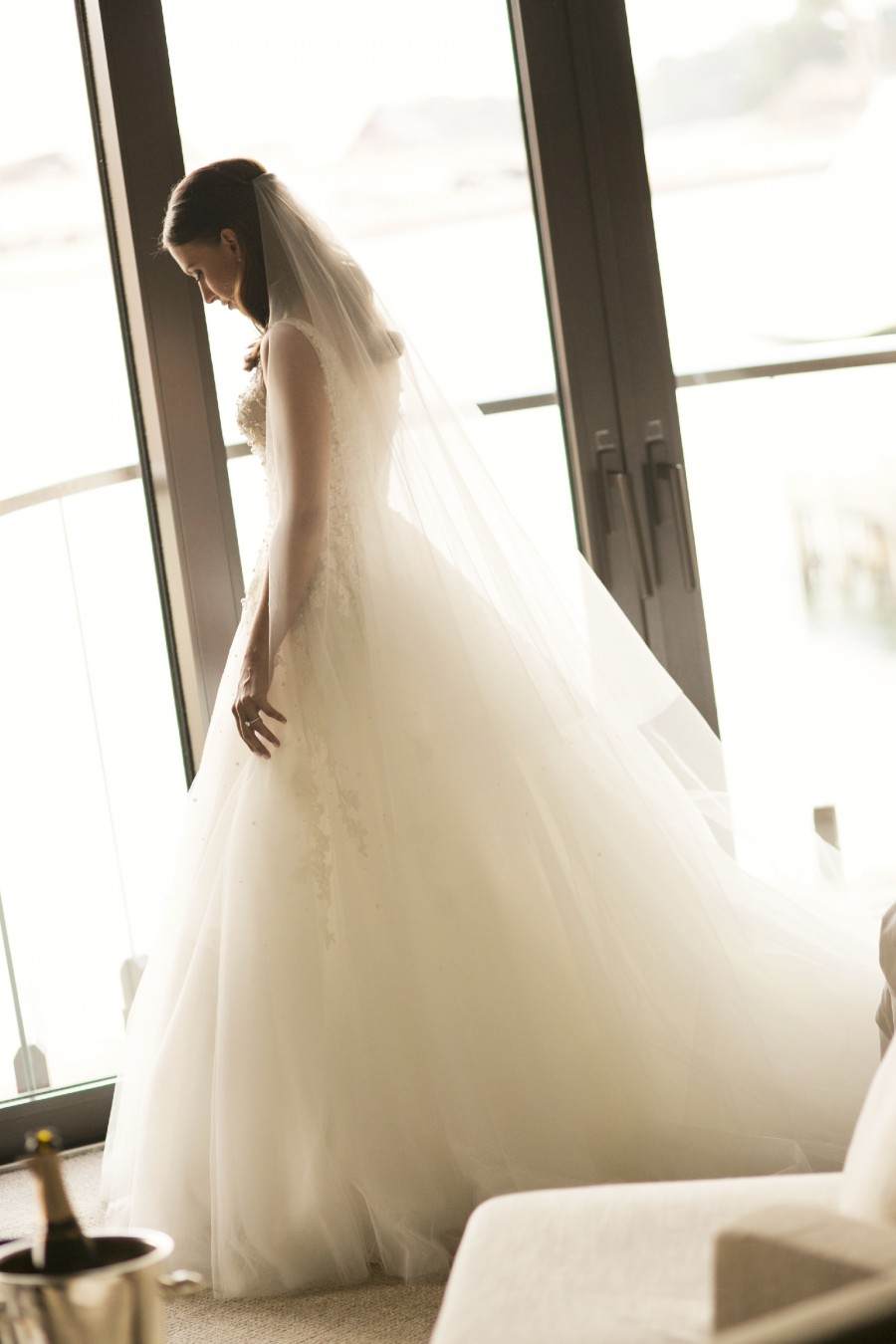 Steven Khalil was my one and only choice. I'd admired his work for years and he had created two gorgeous gowns for my close girlfriends. I had a very clear idea of what I wanted my dress to look like and he more than delivered. I decided on the overskirt as I really wanted to feel like a bride when I walked down the aisle. From the concept stage to the fittings, we made sure the dress really accentuated my curves, the tailoring was super flattering and the all over hand sewn pearl detailing is BEYOND!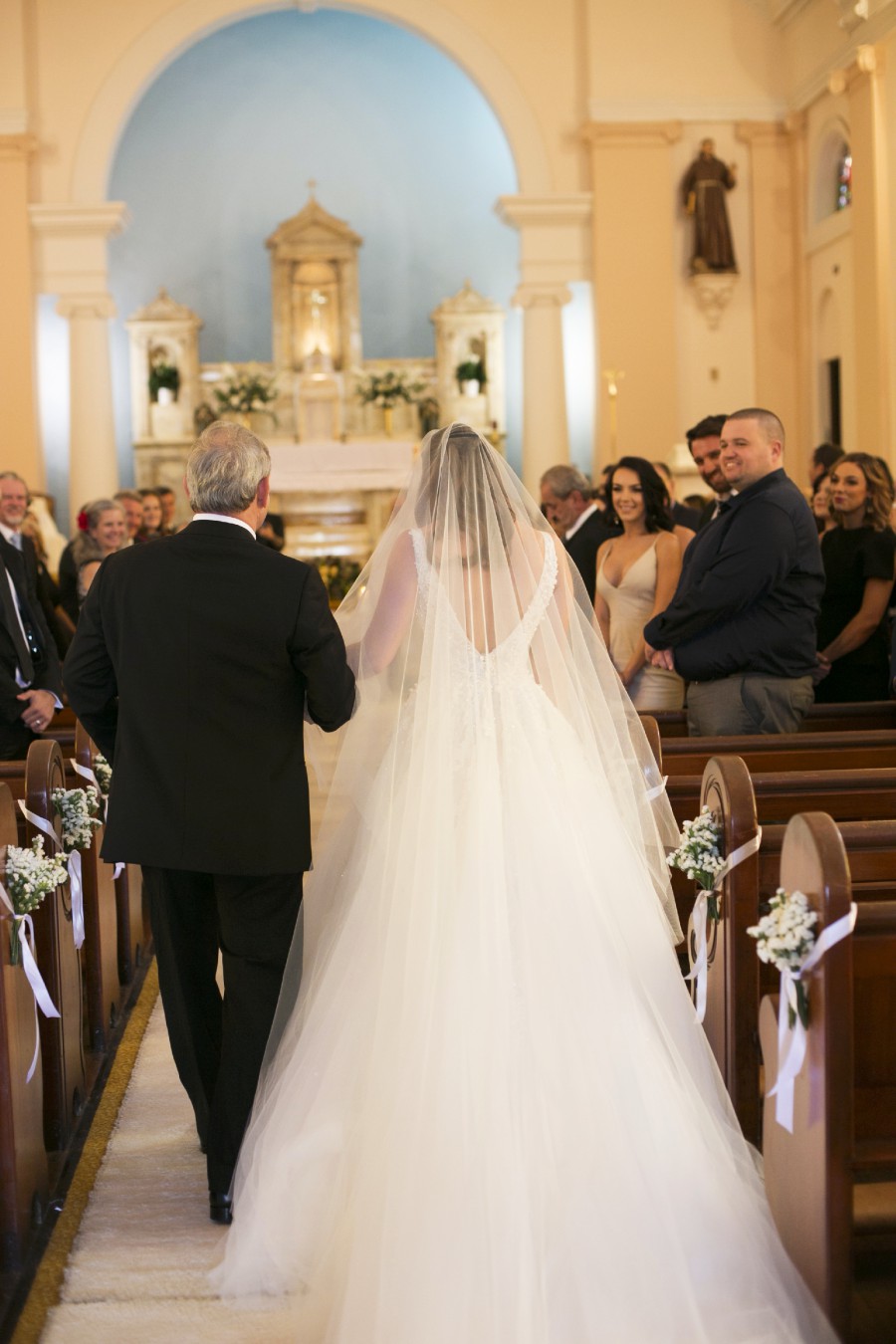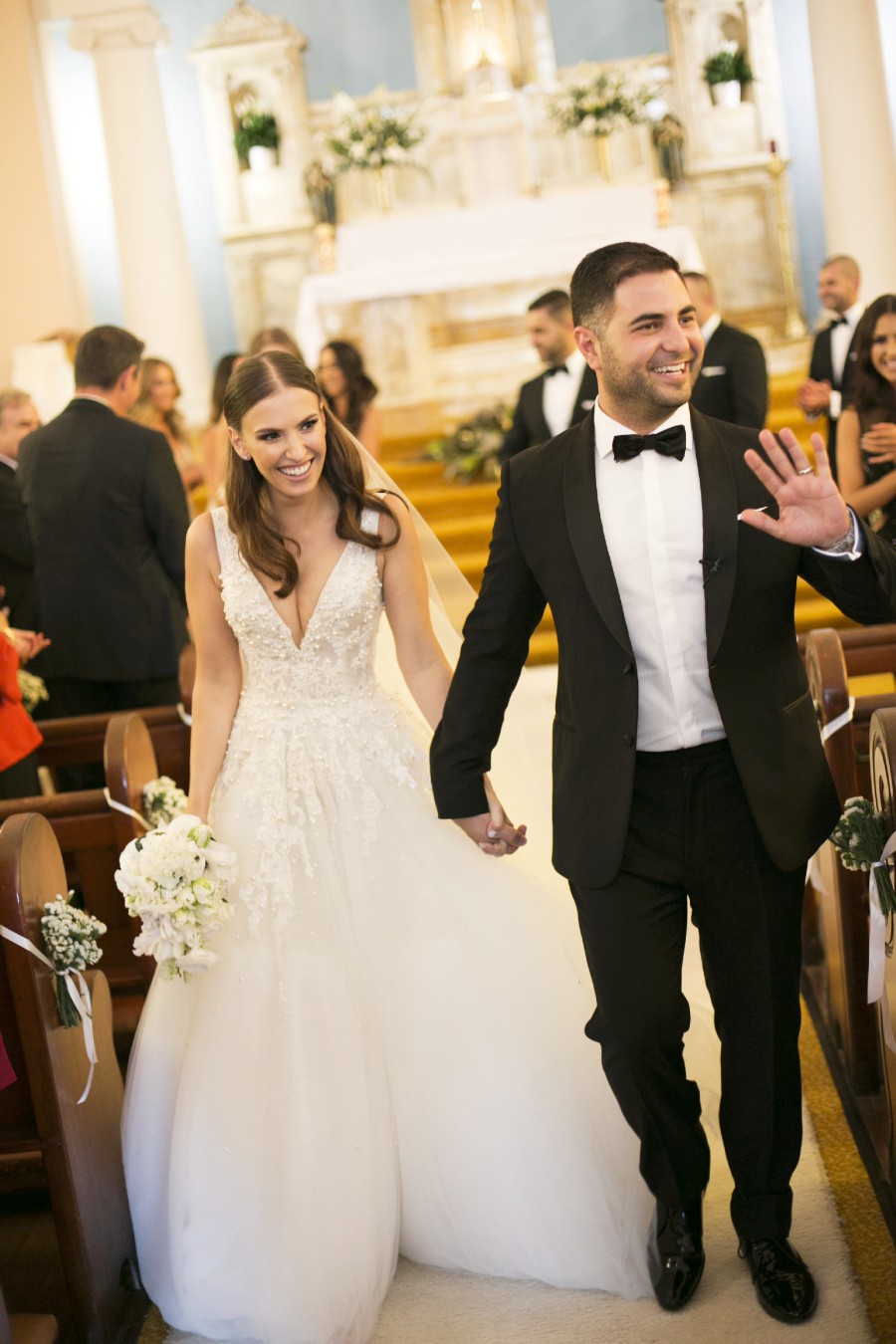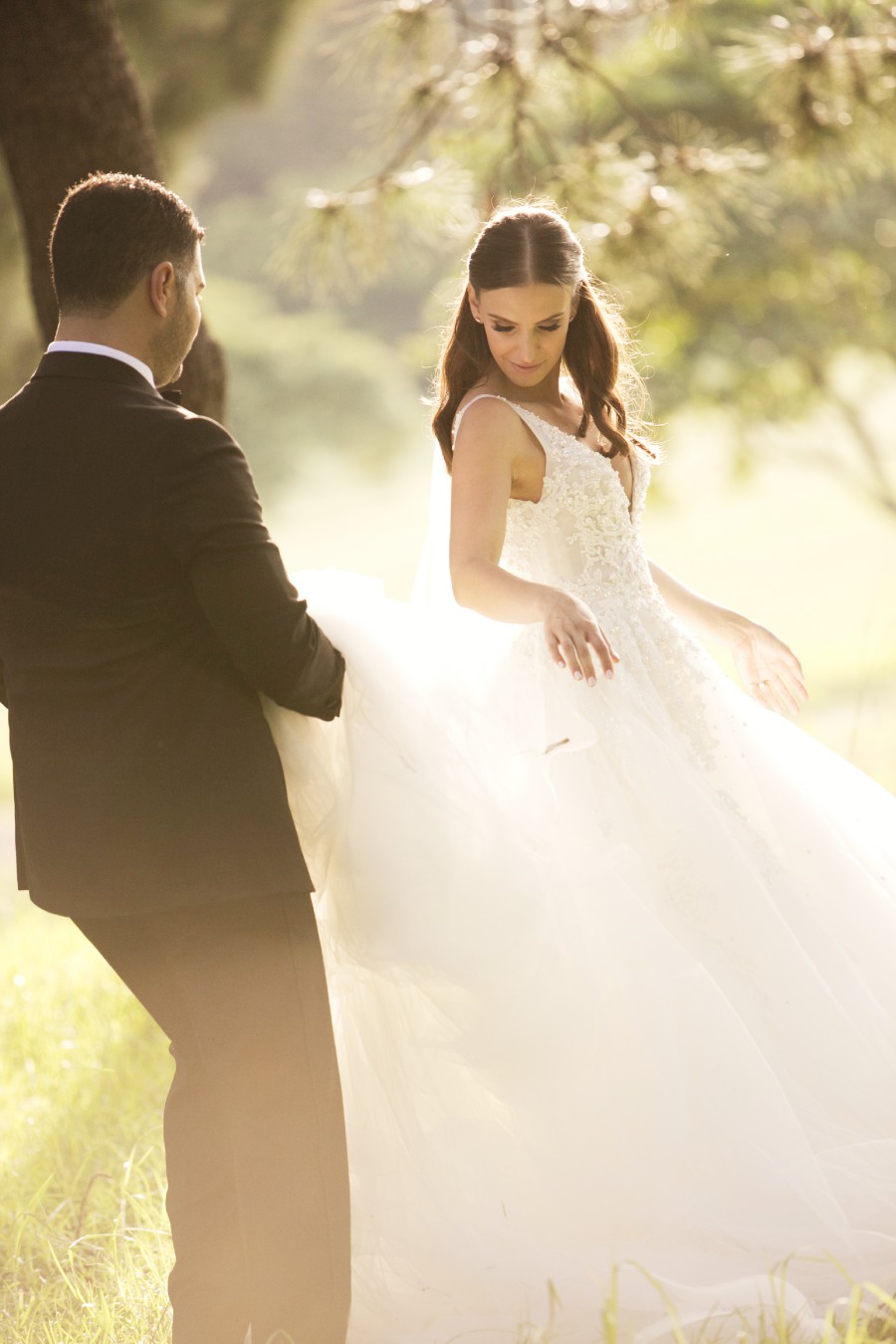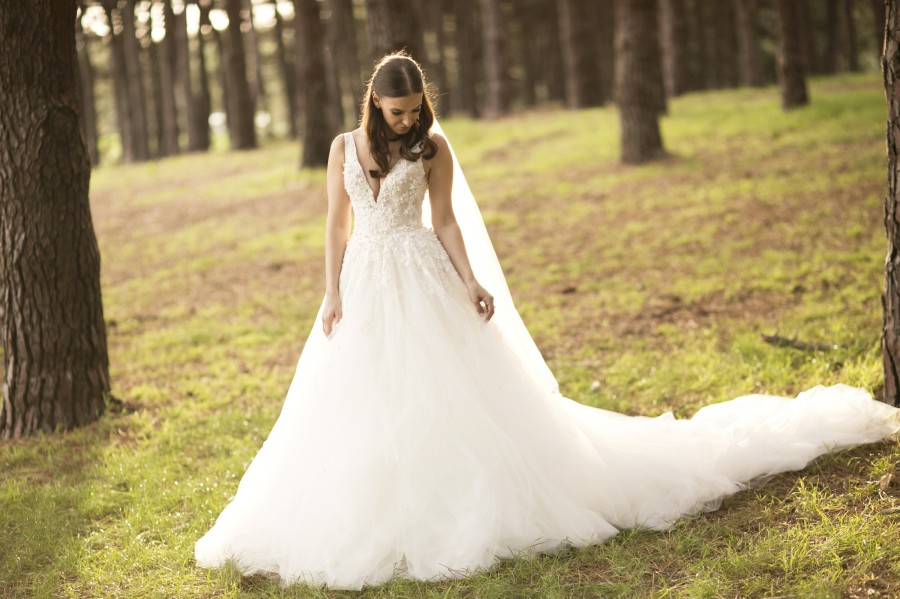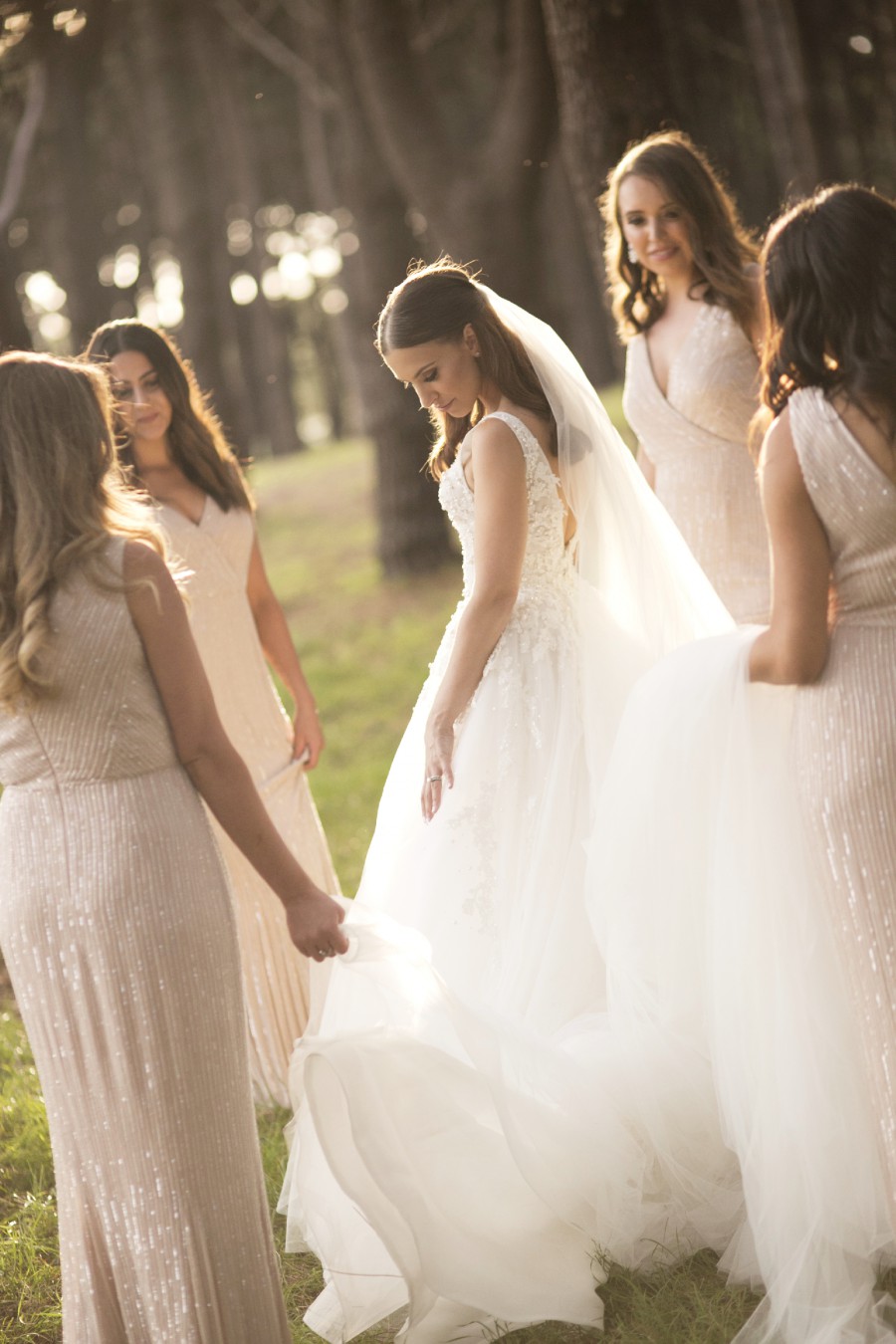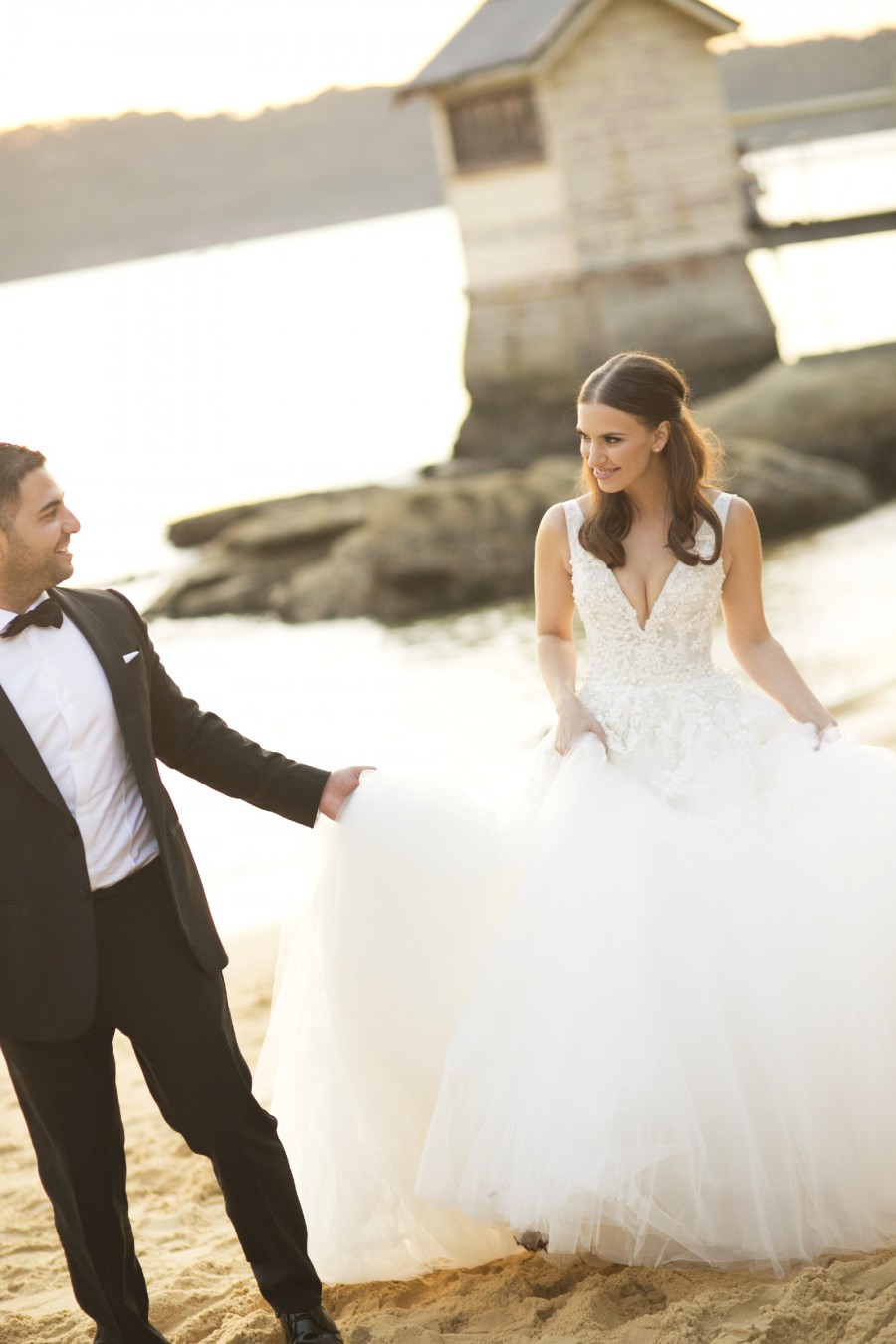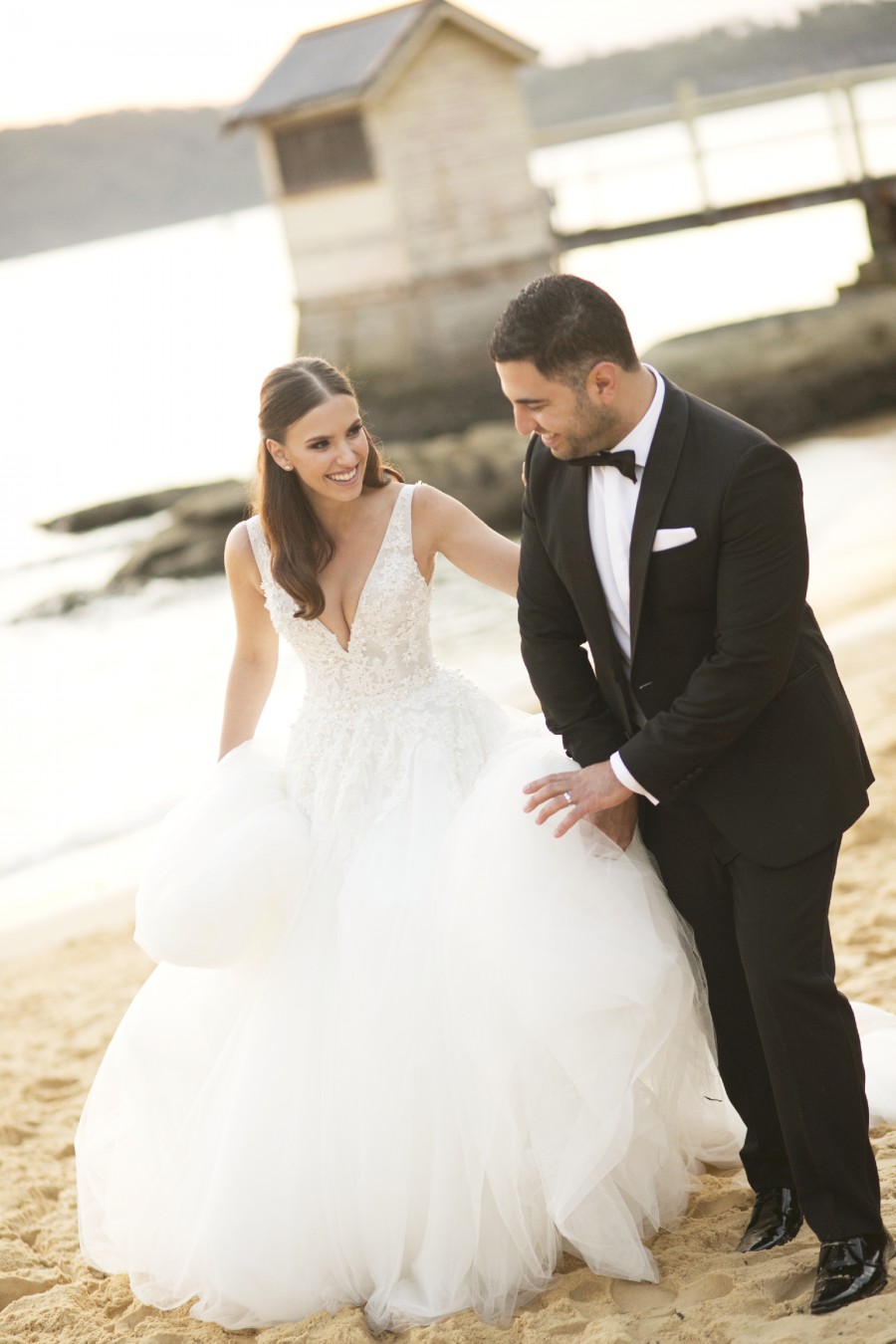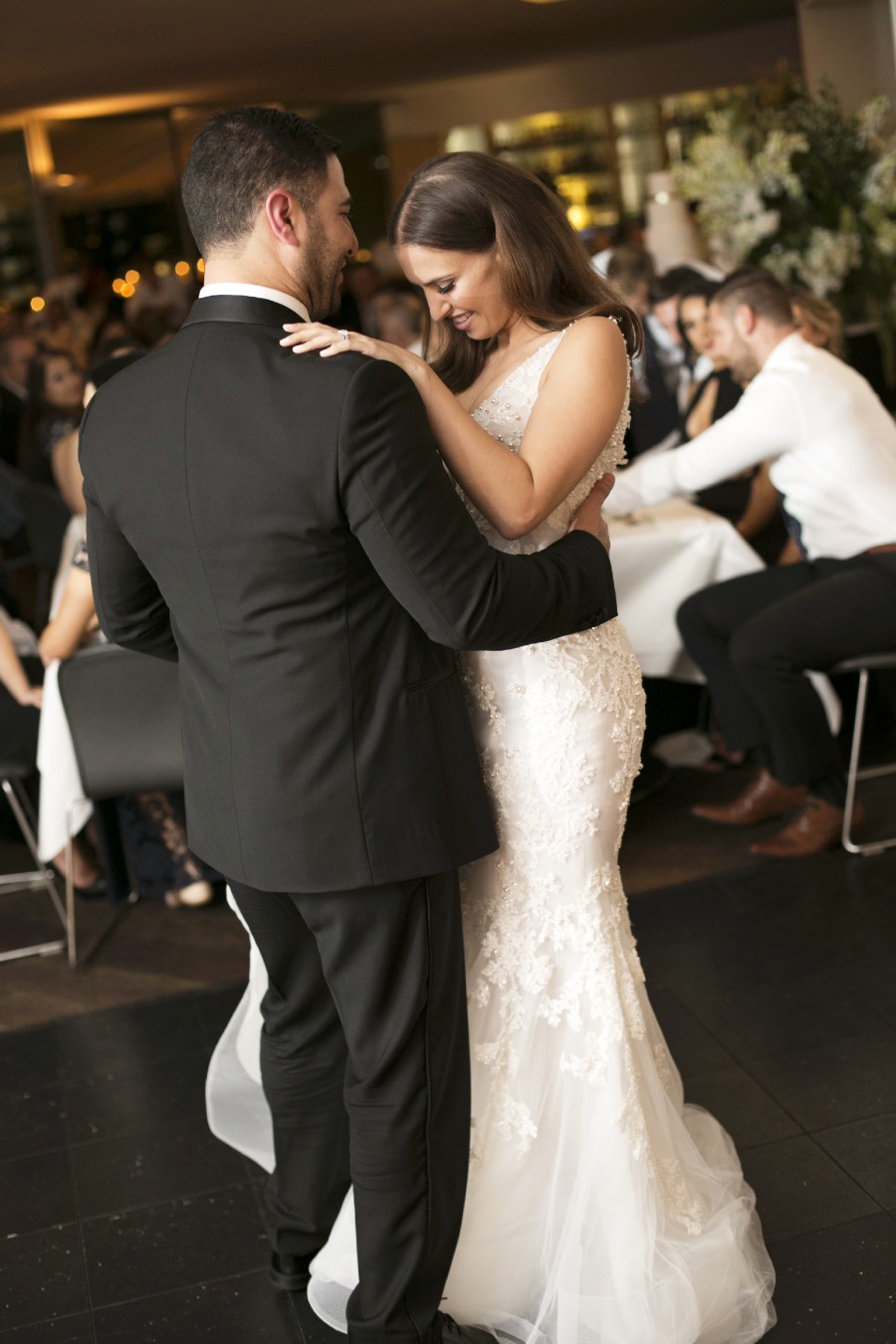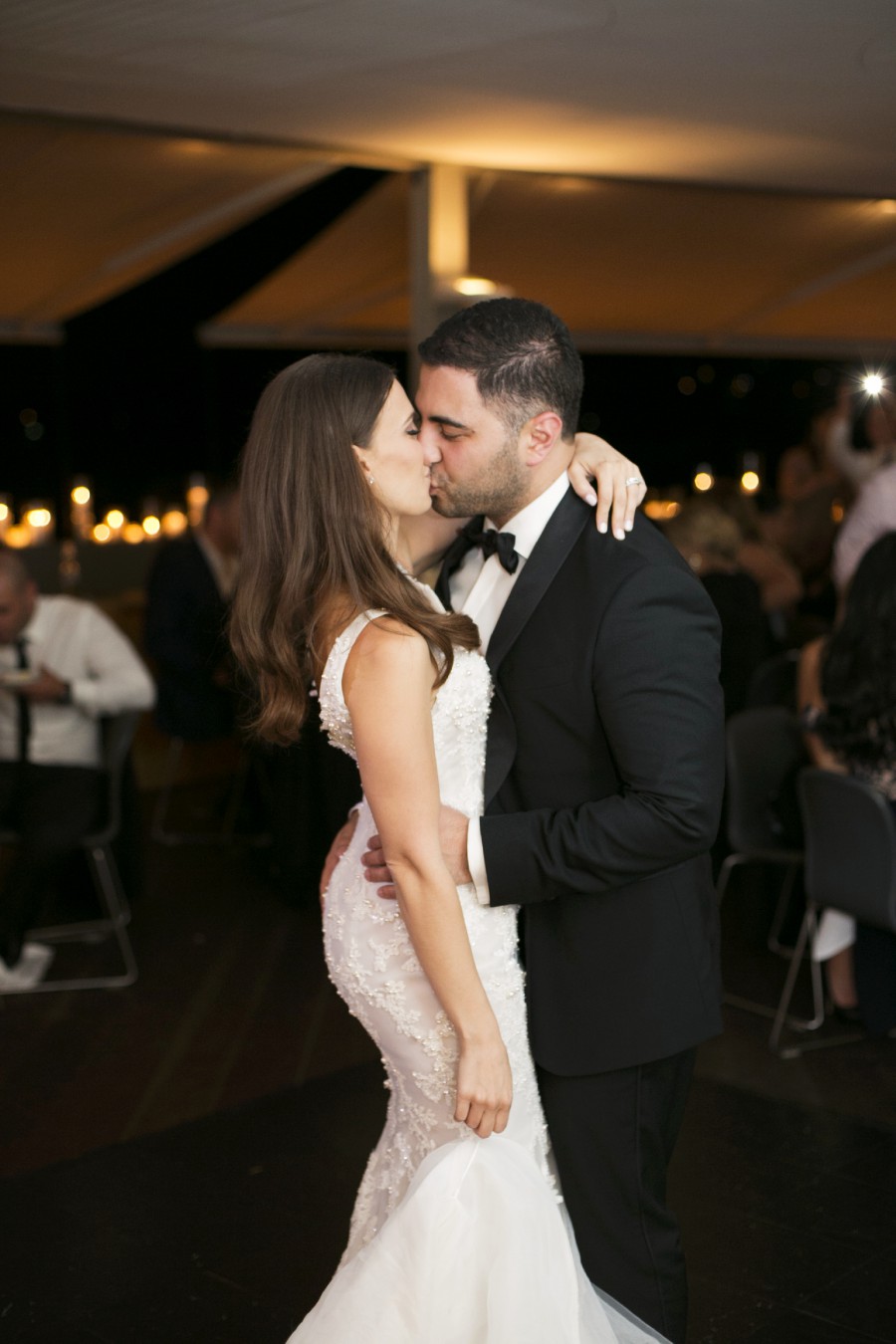 I'm Greek and my husband is Lebanese so our reception was celebration filled from the very beginning. I was able to take off my overskirt and show off the fitted dress underneath as soon as the music came on!

With the money from selling my dress I would love to buy something special that I can keep forever, possibly a beautiful piece of jewellery."

By Ingrid Szajer