The inspiration for Holli's two piece wedding dress came from non-bridal designer boutiques whilst on holiday in Rome.
"Kyle is Canadian yet grew up in South Africa, and I was originally from Melbourne, however our worlds collided in Sydney where we were both living at the time. Kyle had seen a photo of me on a friend's Instagram account and started asking questions. A few months later we met and the rest is history. We had discussed marriage so I wasn't completely surprised when Kyle booked me in for an appointment at a jeweller to design my own ring. The proposal came when we were visiting my family in Melbourne. Kyle had whisked me away for a private lunch and proposed to me on the St Kilda pier. Once we got back to my parents' house, I was completely surprised by the engagement party he had organised with my parents. It was so special.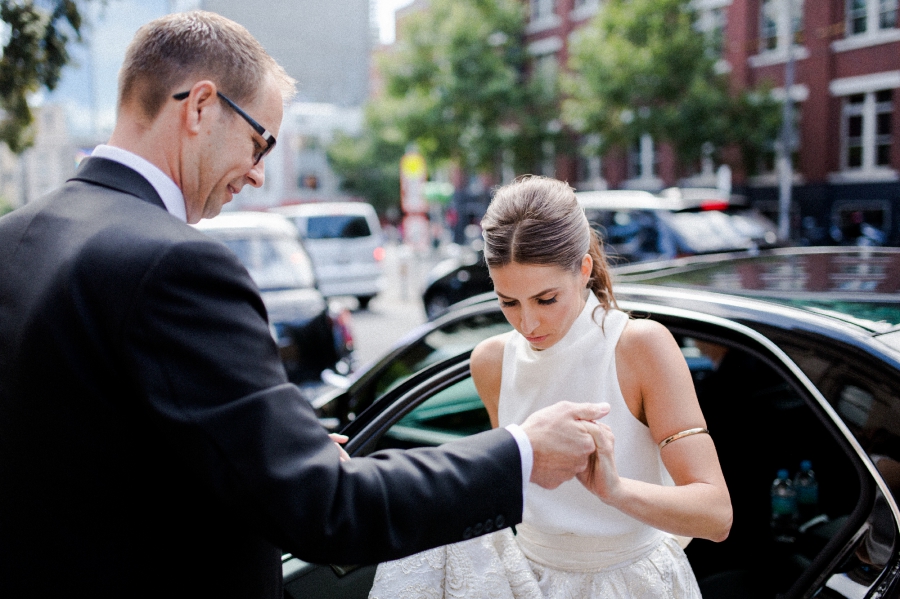 A month after our engagement, my immediate family took a holiday to Europe so I had plenty of shopping time with mum. I found bridal magazines to be all the same, and didn't find anything I loved in many of the bridal stores. I had a special afternoon in the Alberta Ferretti atelier in Rome trying on some stunning dresses, but they just weren't right. Most of our inspiration came from non-bridal designer boutiques in Rome. Mum and I started chopping and changing ideas and realised it would be better to do it ourselves. I knew I wanted a waterfall skirt. Mum and I found the beautiful gold paisley patterned silk and silk taffeta for the sash from a fabric store in Melbourne which specialised in silk. I knew how I wanted the top to look: high neck, slightly fitted with a textured fabric, but I couldn't find right fabric. Initially we thought mum would hand-sew the top too, until I got a call from her on a Saturday morning saying, "Go into Camilla & Marc. I think we have found the top." It was exactly as I had imagined, the outfit came together perfectly.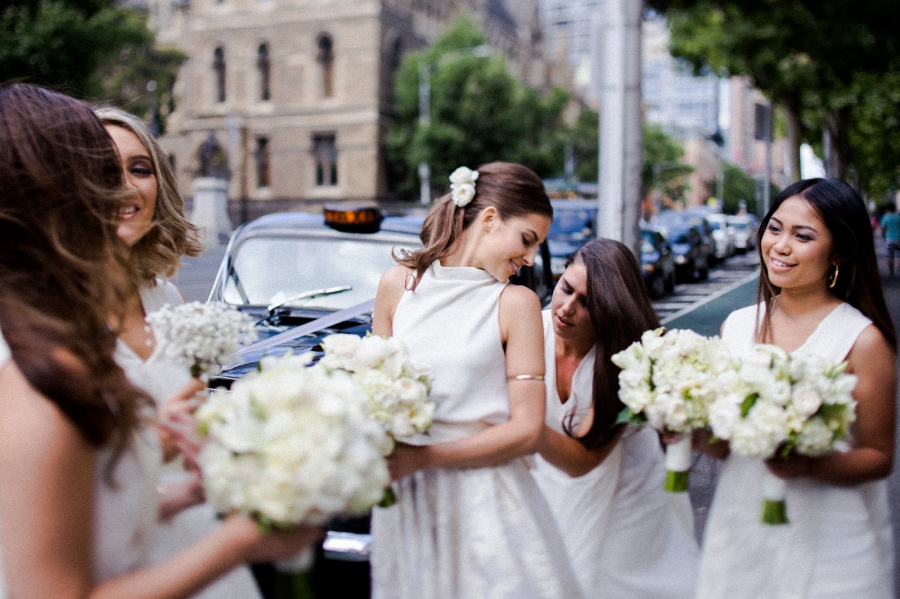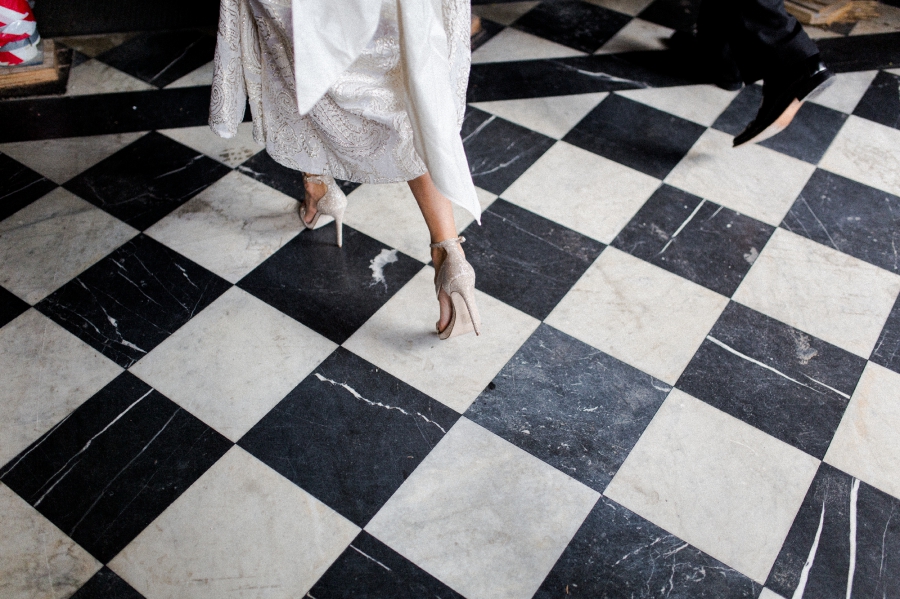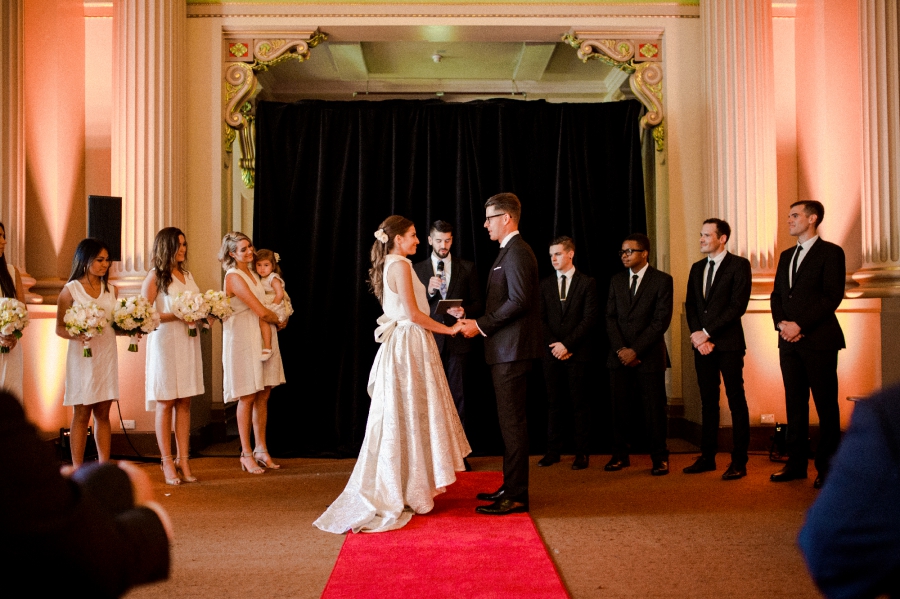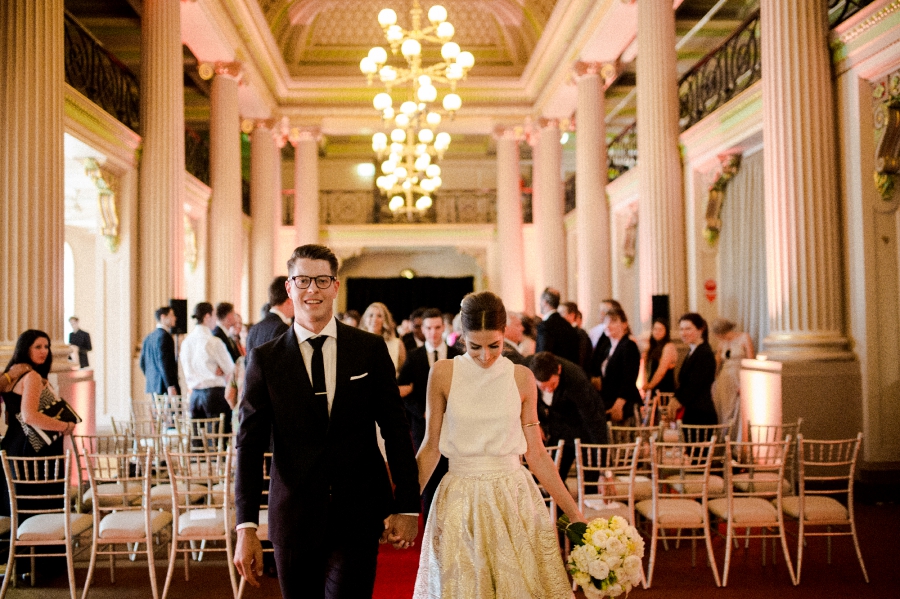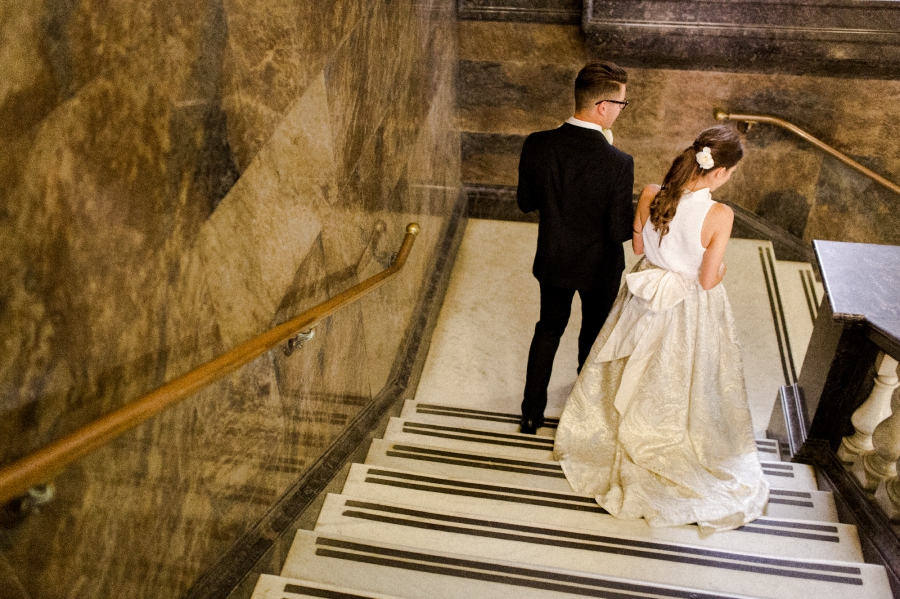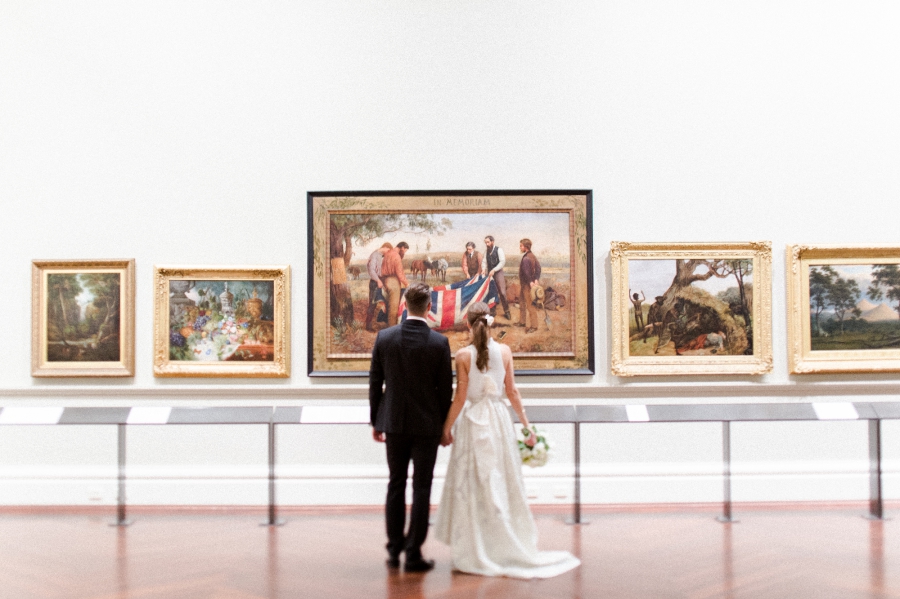 I flicked through a few bridal magazines with a bit of Pinterest searching and Instagram stalking, but I didn't rely too heavily on these or any blogs and sites. I found most of my inspiration came from things I saw just day to day, travelling through Europe, walking through ateliers, designer boutiques and florists just looking for things I loved. I'm creative by nature, so I knew what I wanted it to look like, it was just a matter of finding those special items to bring it together.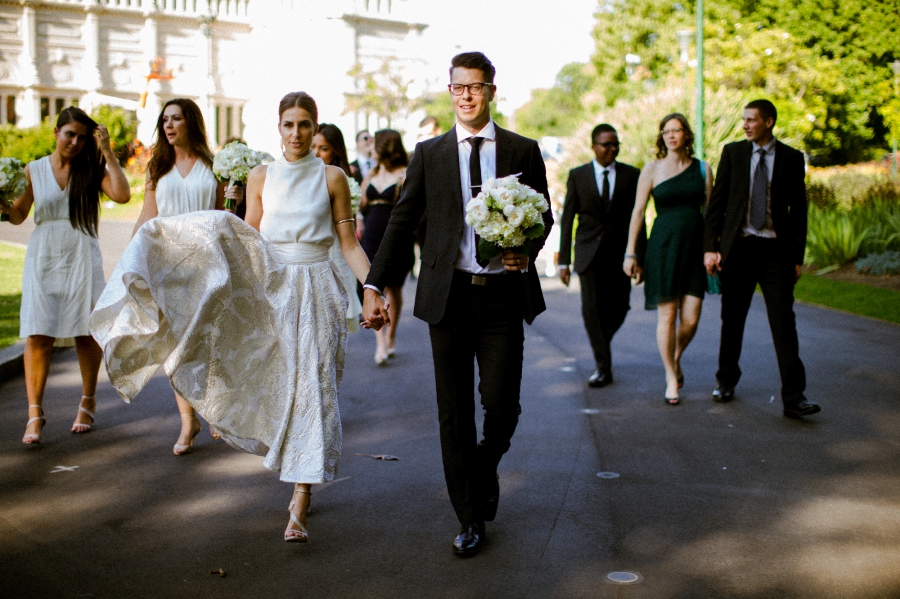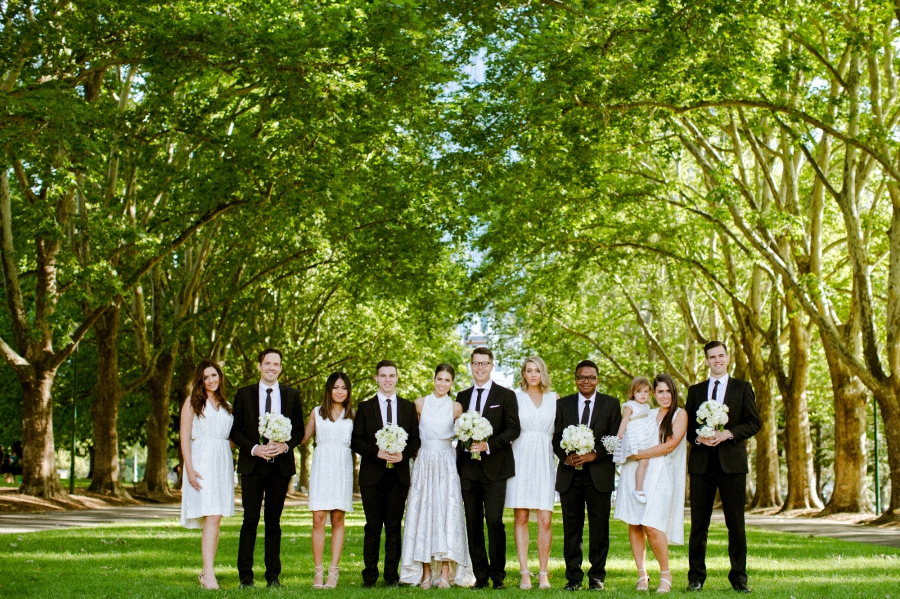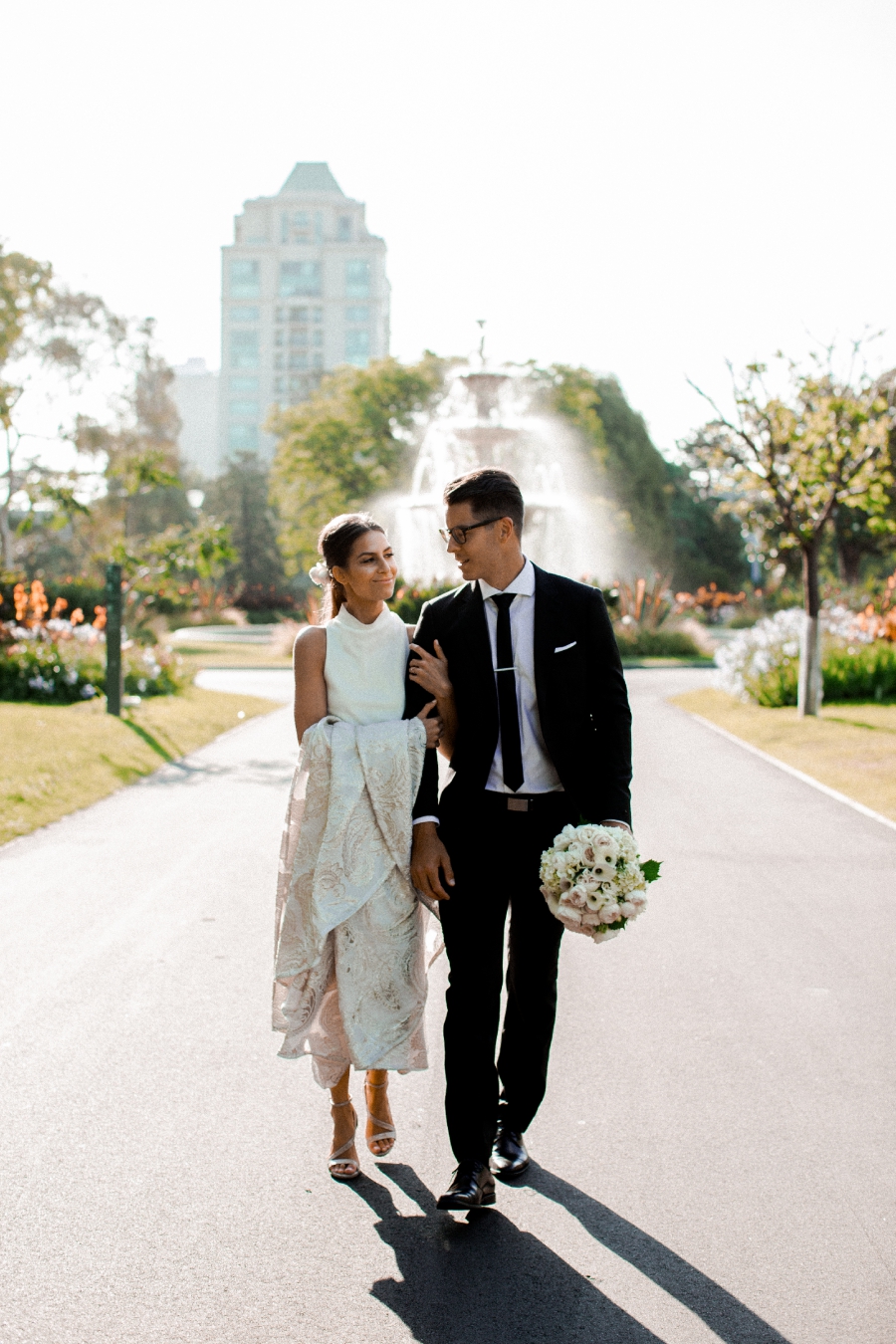 I decided on a neutral, fresh colour scheme for the wedding. Everything was white and ivory with gold throughout, and a lot of fresh green foliage. My florist, and I found all the in-season white flowers we could find used that to bring the venues to life in the ceremony, reception bridal part and on top of our 5 gorgeous wedding cakes. Being close to Christmas, the bonbonniere were Christmas tree baubles in white, gold and silver with the name place cards attached as tags.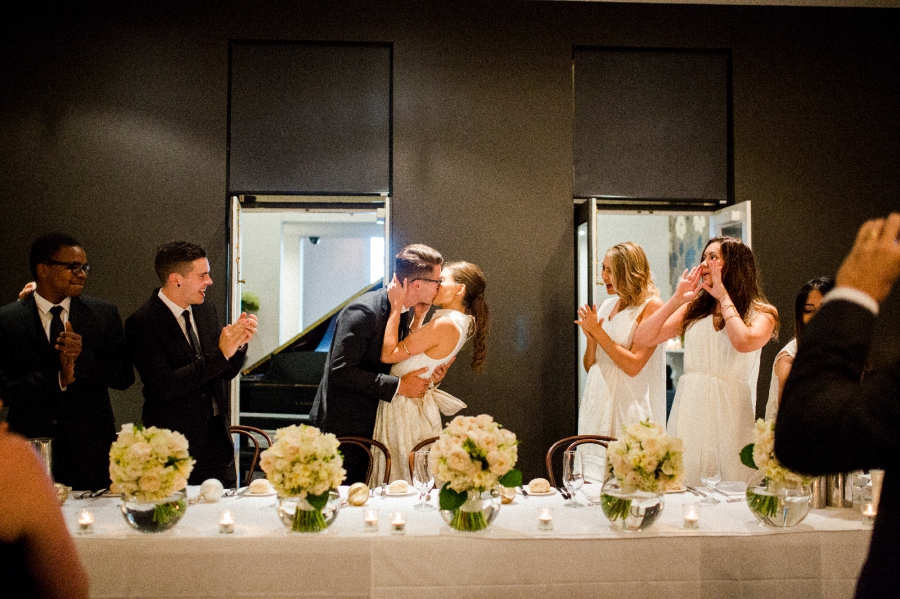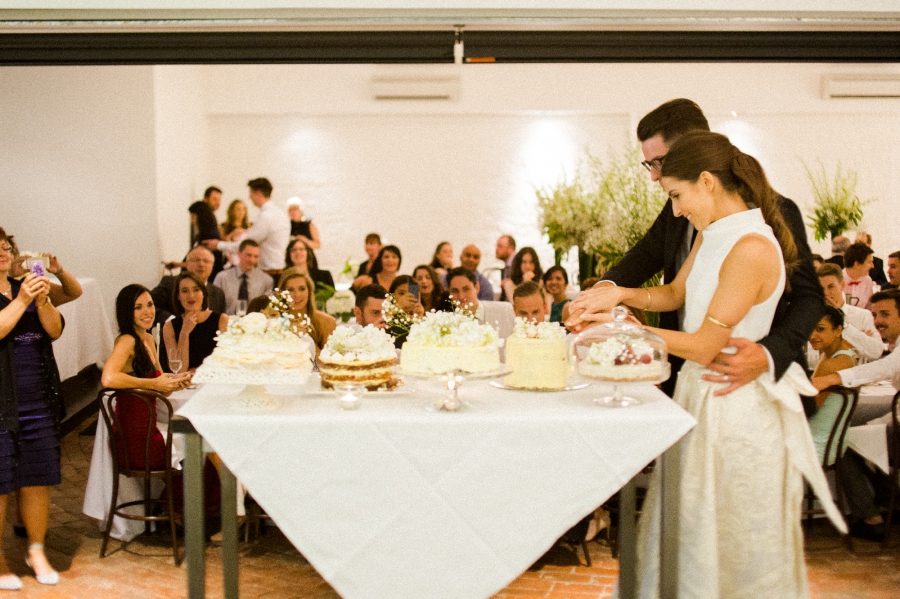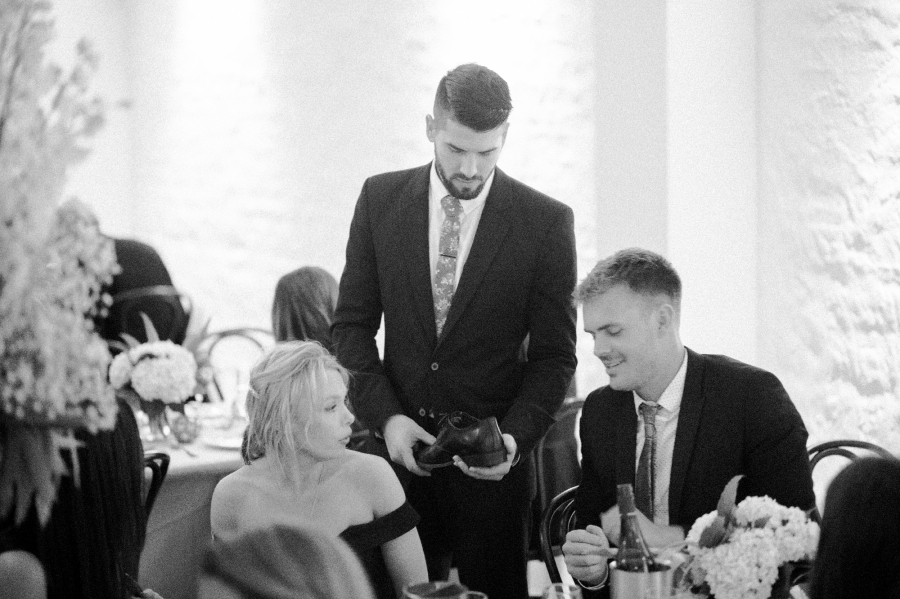 We incorporated a Canadian tradition at the reception where the Best Man takes the Groom's shoe and light-heartedly heckles the guests at their table to put cash in the shoe as "honeymoon money" for the newlyweds. Everyone loved it! My overall hope for the day was that it would look impressive, but feel like a family reunion & dinner party; and I think we achieved it. The feedback from many of our guests was that the heartfelt speeches were one of the best parts about the day, which can be a rare thing to find at a wedding, and meant so much to us.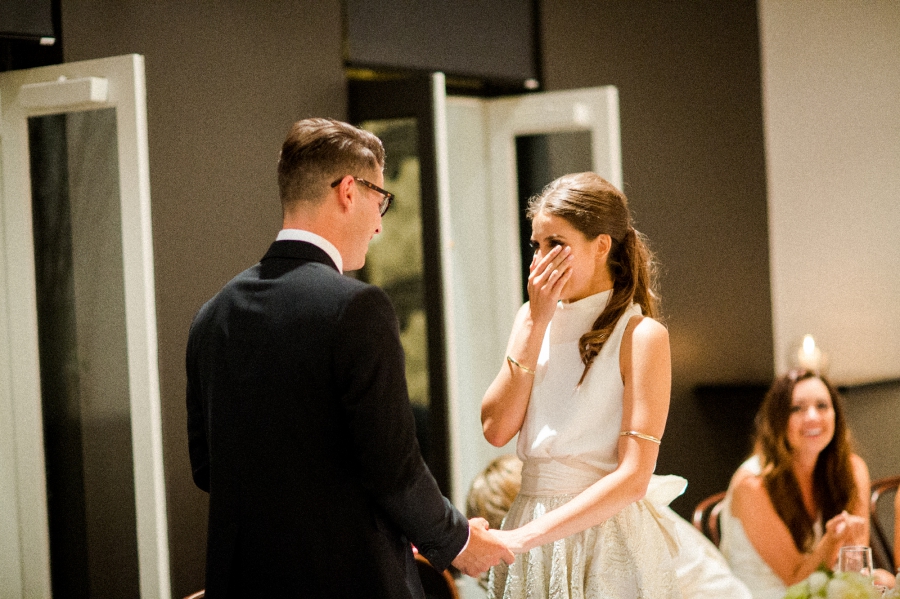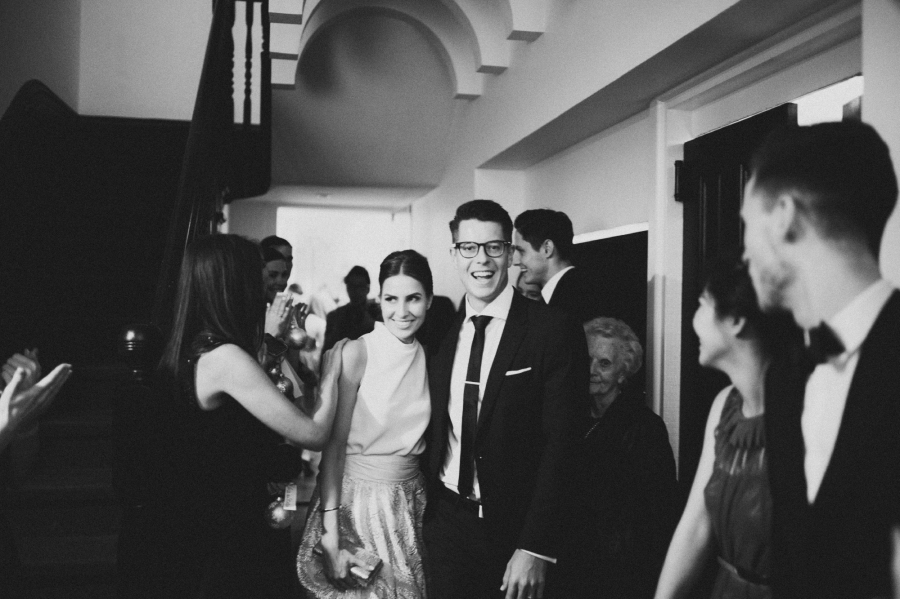 The dress holds extra sentimental value since my Mum made it, so I intend to use the money to buy myself a piece of jewelry as a keepsake. It will almost be like wearing the dress forever.

Photography Two Front Teeth | Flowers: Ivy and Eve Flowers

By Ingrid Szajer