Stripes are a go to classic in fashion, but these chevron and graphic line accented wedding gowns are using traditional line designs in a bold modern way.
Chevron, swirls, abstract and organic - you name it, we have it. We have gathered our top modern stripe and graphic line detailed wedding dresses and we can't get enough of them. These looks take traditional wedding styles and give them a playful contemporary twist!
01.

Subtle Chevron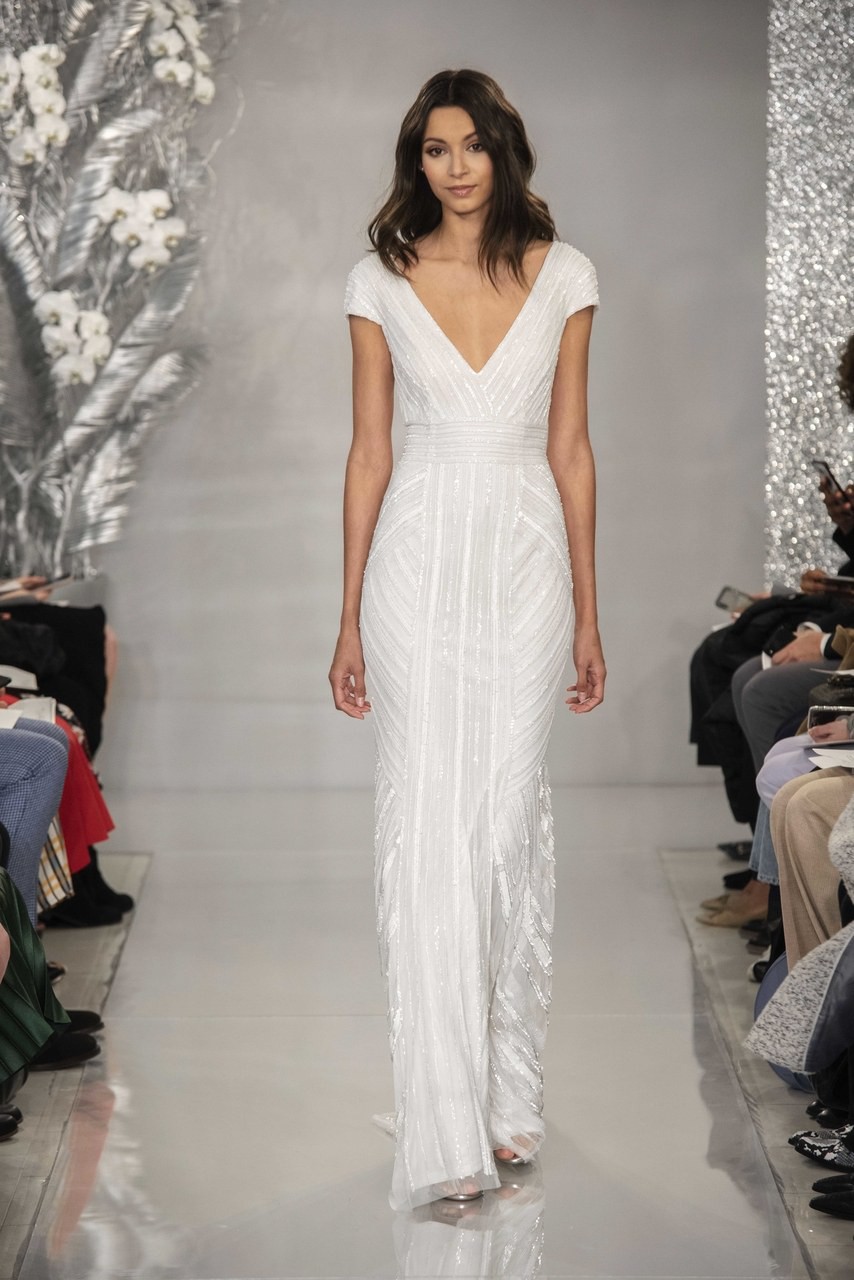 This first graphic line designed wedding gown features a chevron stripe design that is absolutely stunning on this understated feminine wedding style.
02.

Bridal Swirls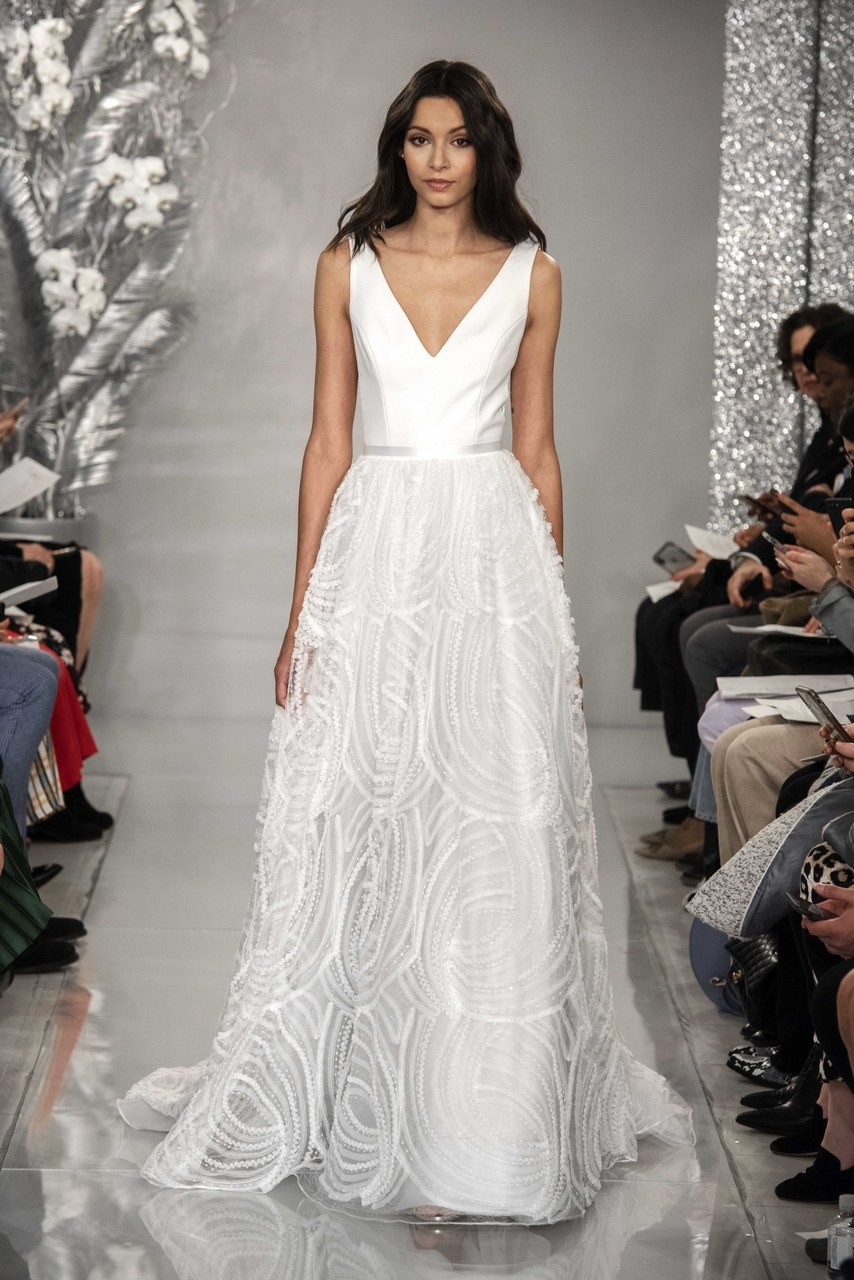 With this next wedding style, the skirt features a one of a kind stripe swirl-like design that is contemporary and eye-catching. A great way to add a touch of drama to this sophisticated wedding style.
03.

Contemporary Lines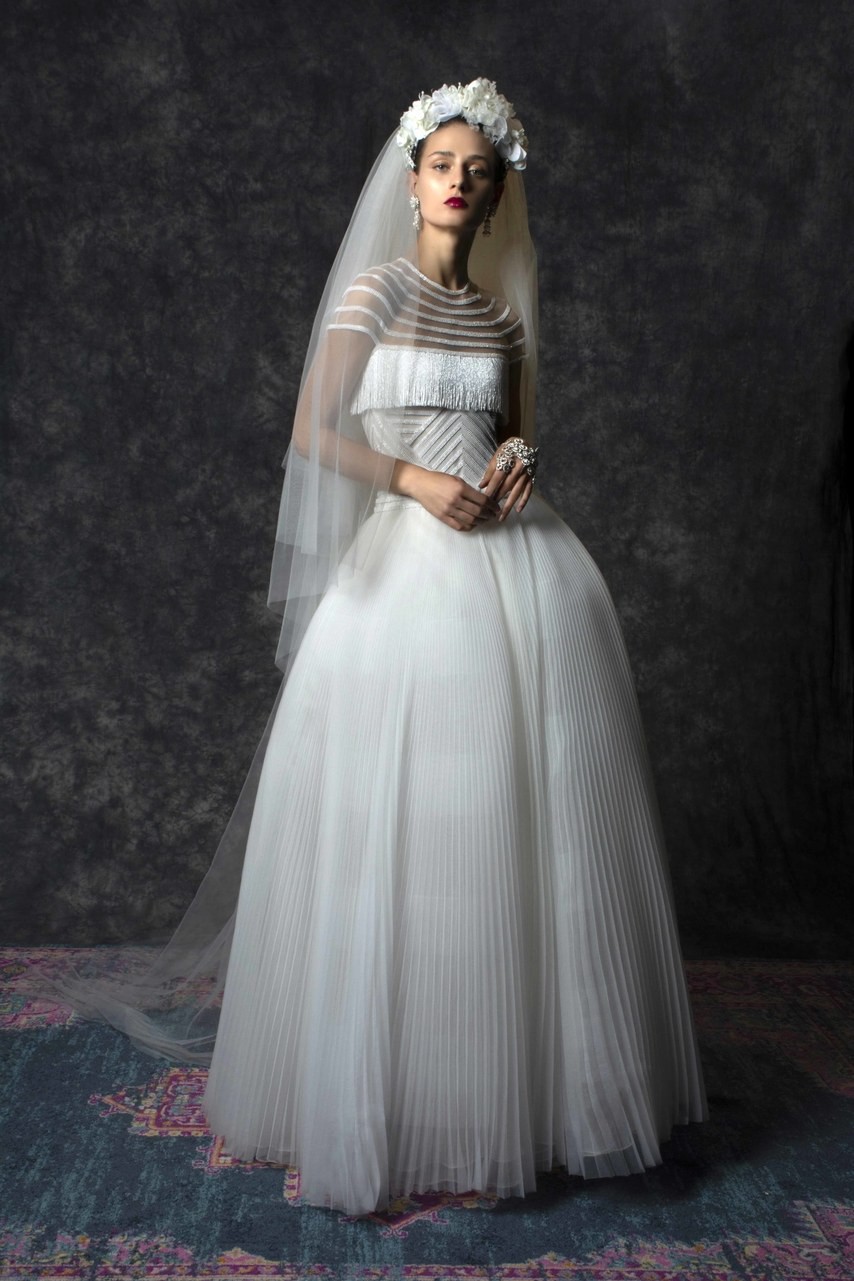 Naeem Khan brings us a gorgeous modern wedding gown that we are just so in love with. Featuring an illusion stripped neckline with a chevron-like designed bodice - this look is all about line detailing.
04.

Intricate Lines
These next wedding gown styles from Naeem Khan featured one of a kind intricate graphic line designs that are utterly captivating. These unique styles are chic and surprising.
05.

Wrapped Lines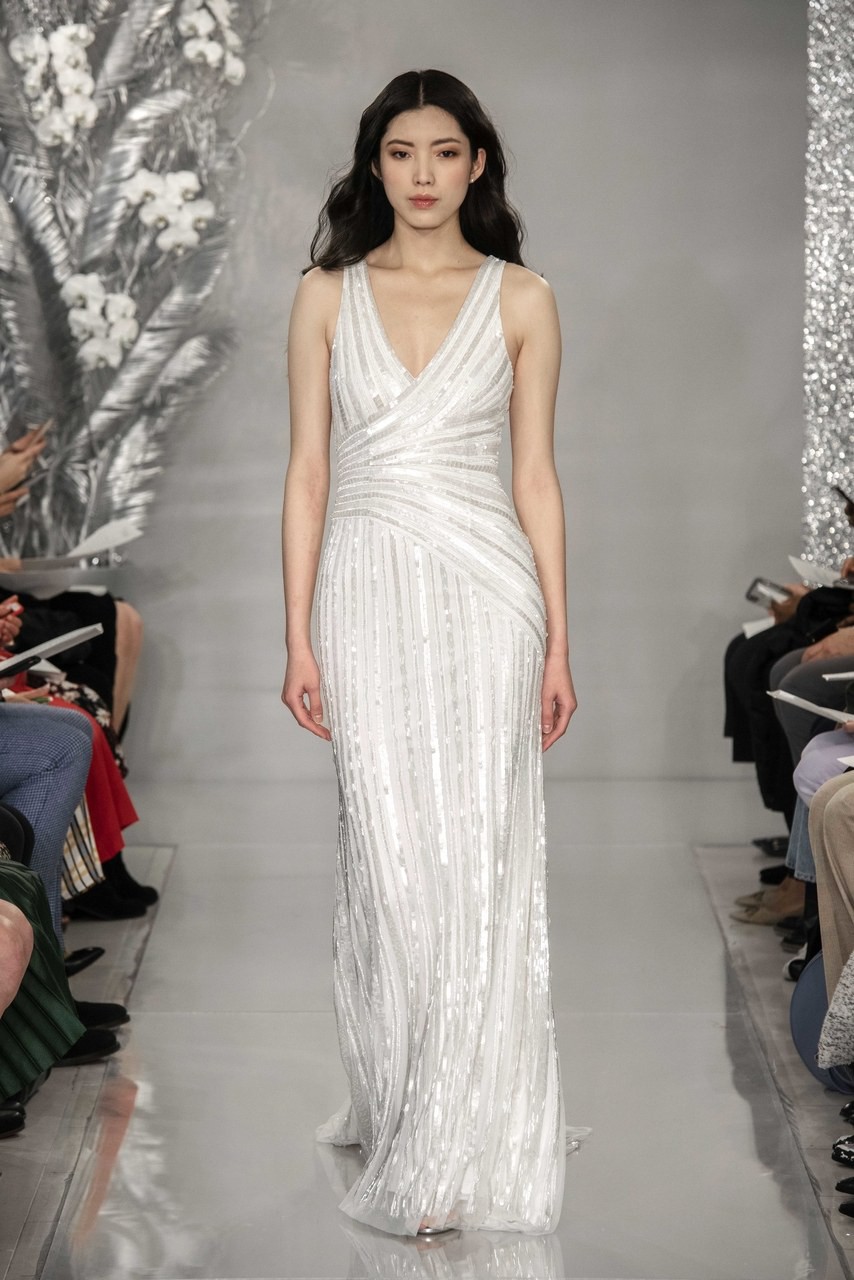 Theia brings us another stunning graphic line wedding gown. Beaded line detailing gives this gown a wrap-like appearance that is captivating and flattering.
06.

Abstract Glam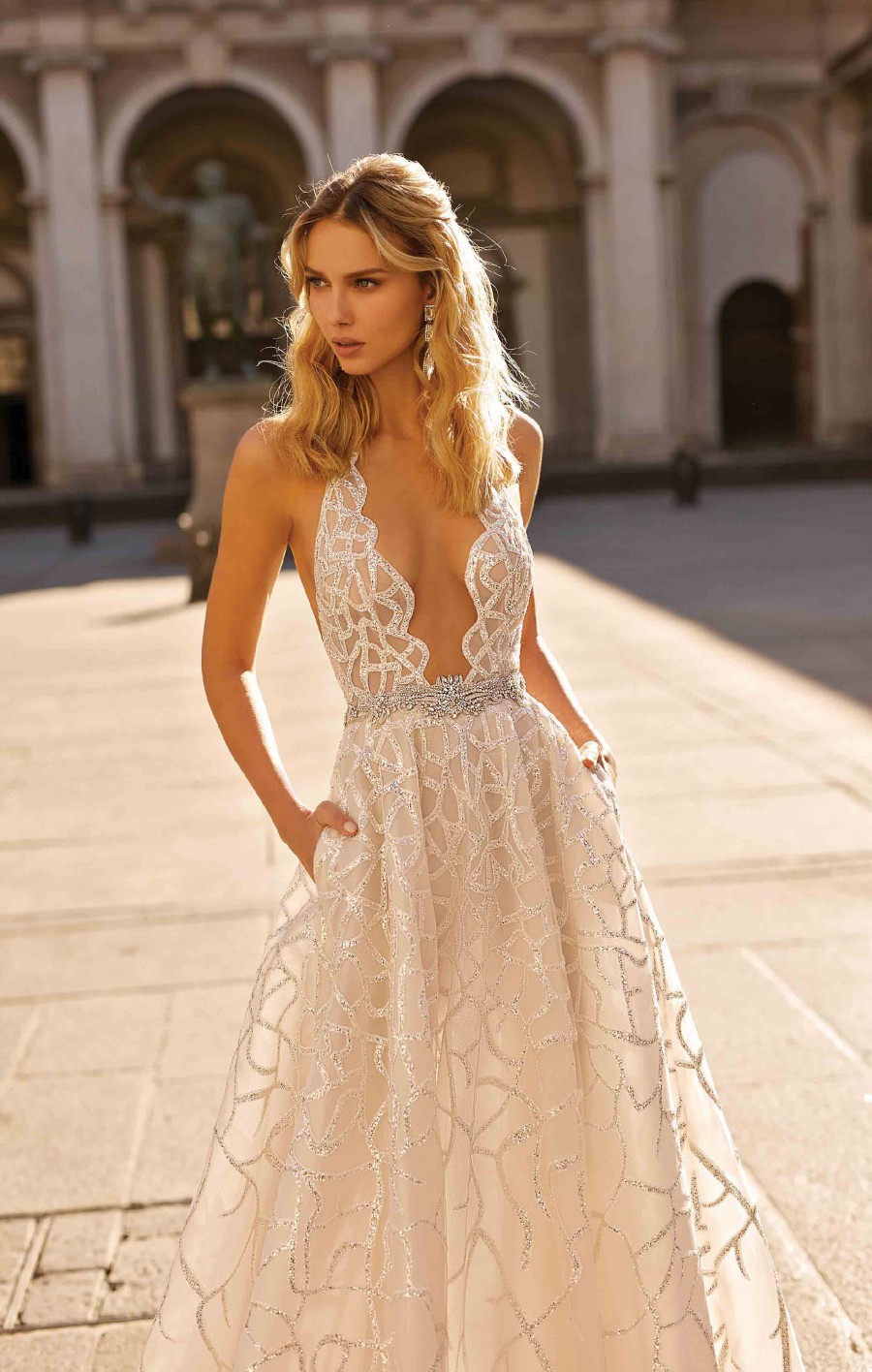 Berta brings us a unique, ultra glam wedding style featuring an all over abstract glitter line design. This graphic line styled gown is girly and contemporary.
07.

Organic Lines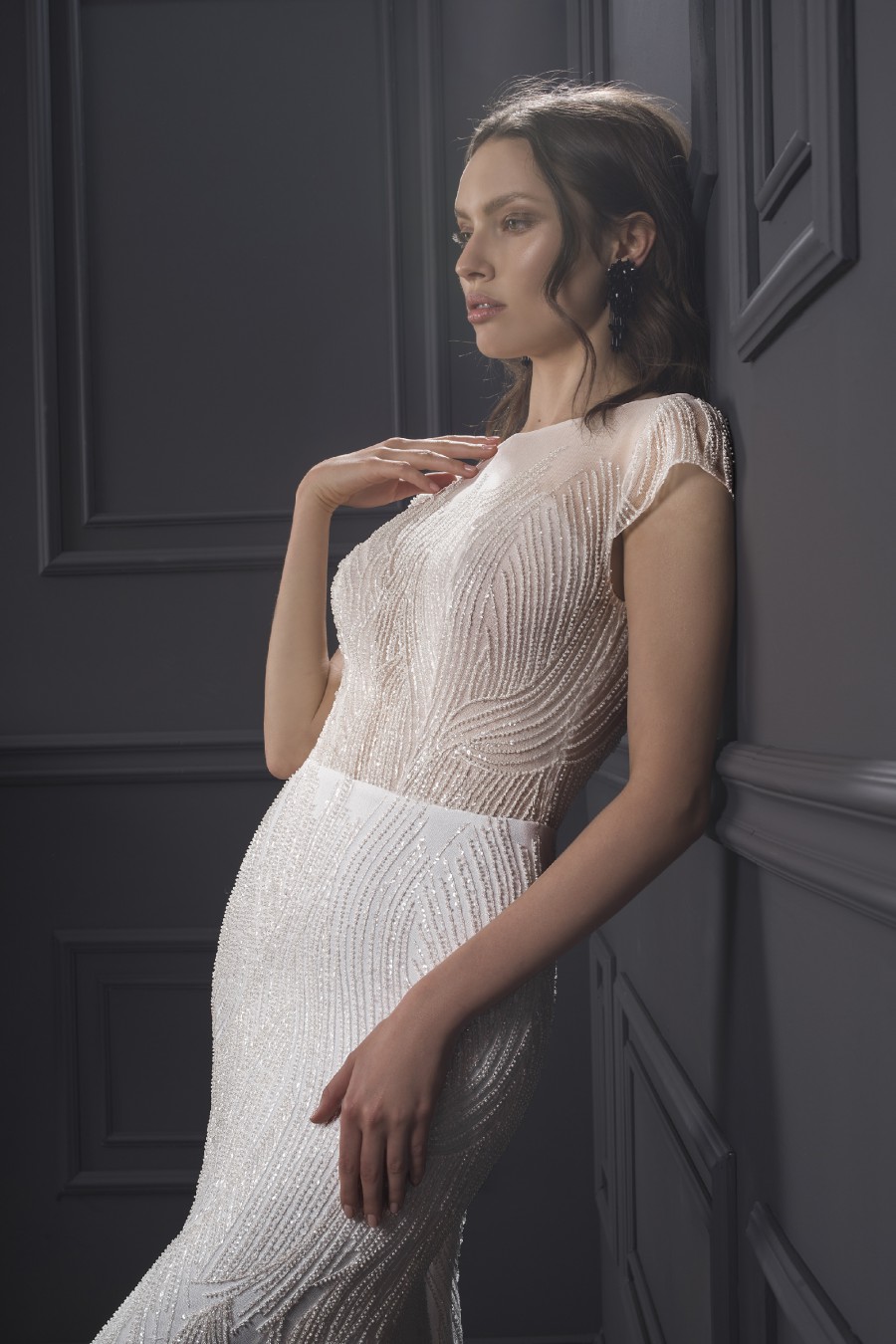 Lihi Hod brings us an ultra chic glamorous style featuring head to toe organic lines of crystal bead detailing. The lines of detailing add so much drama to this simple and sophisticated wedding style.
08.

Striped Chevron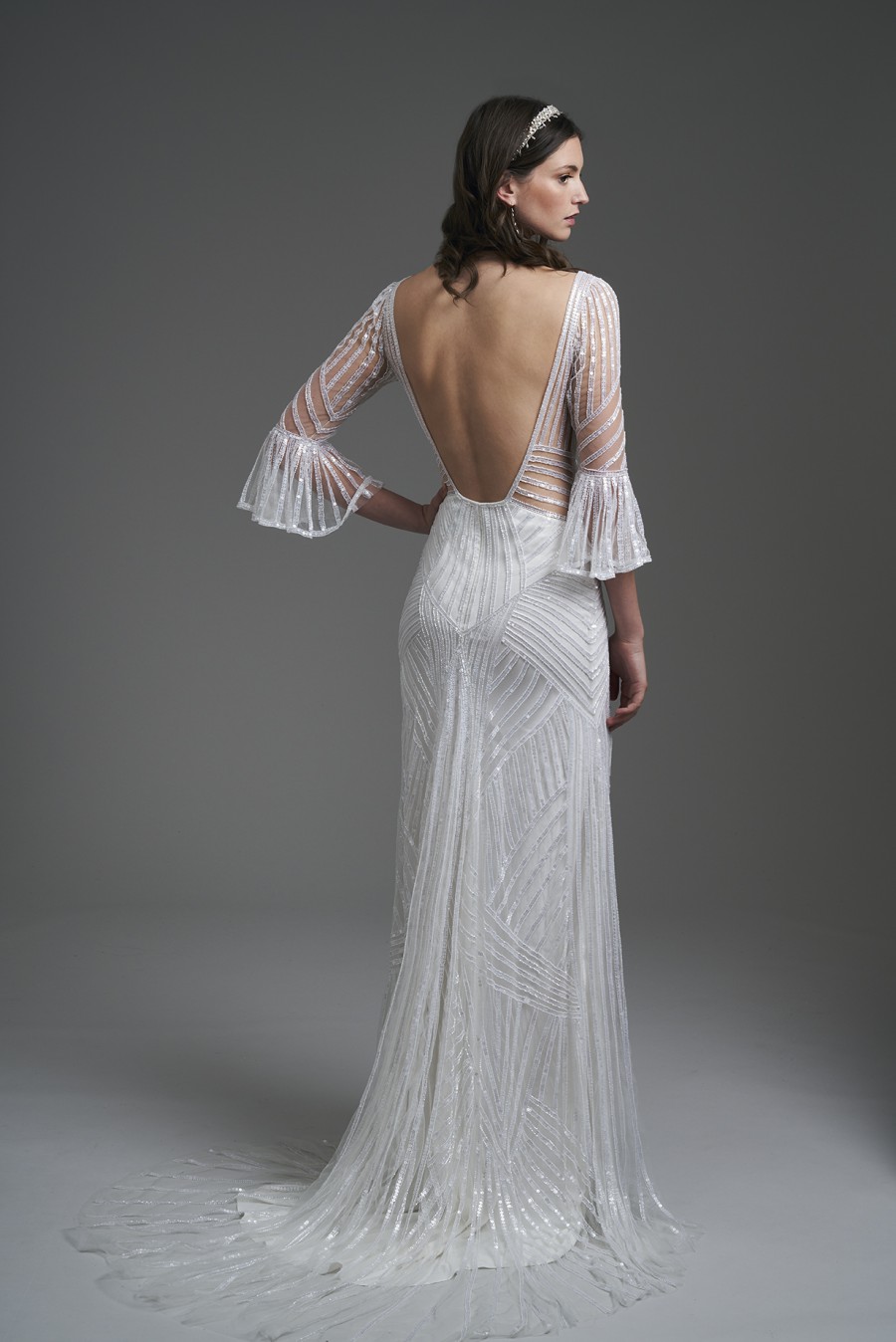 This next graphic line detailed wedding gown comes from Eliza Jane Howell. This gown is from her Roaring 20's inspired line and you can see the influences in this stunning design. All over striped chevron lines create an exciting, chic design that is utterly captivating. (And it comes in gold too!)
09.

Star Bursts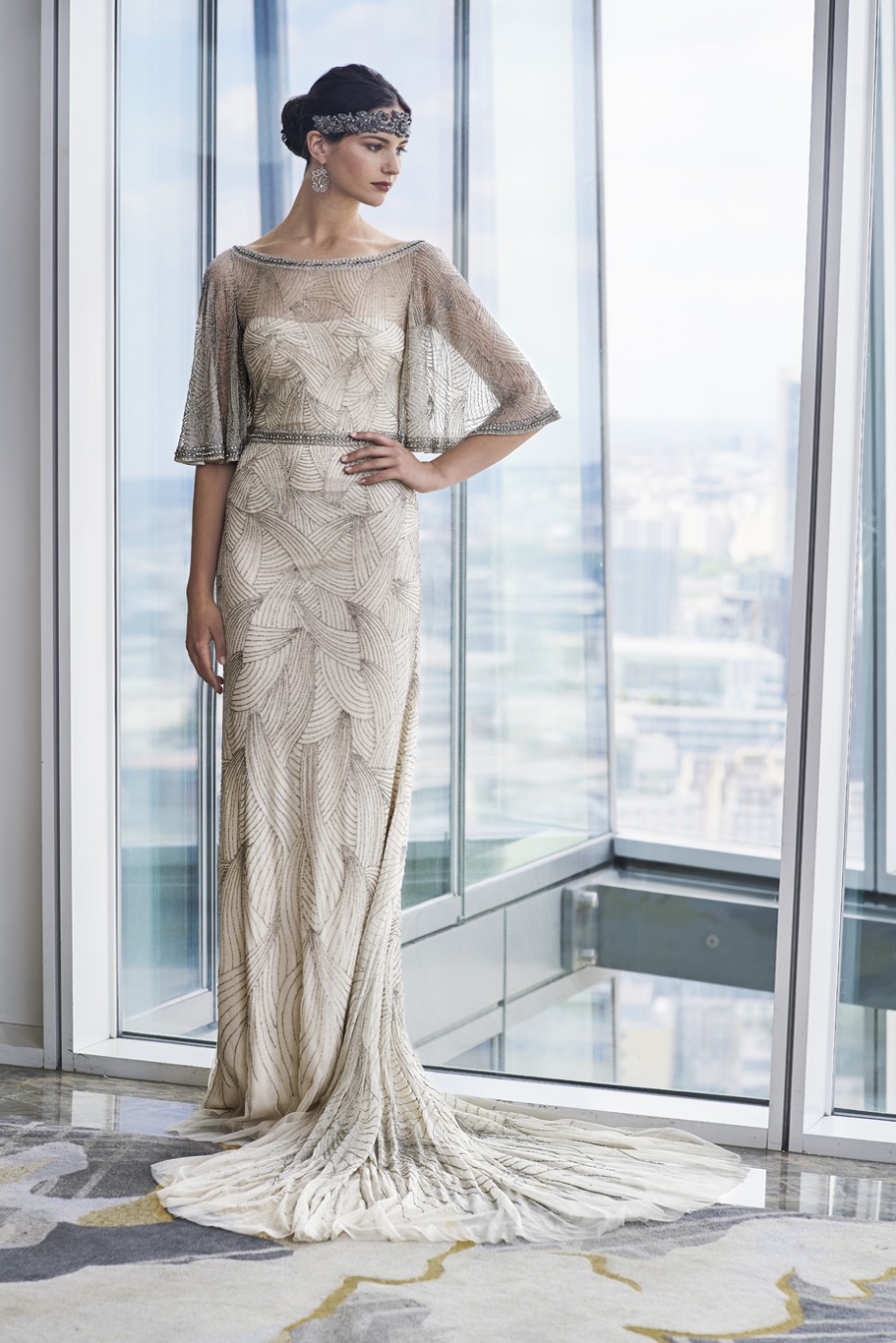 Eliza Jane Howell brings us another stunning graphic line detailed wedding gown that is absolutely breathtaking. This stunning gown features all over layered star burst like line designs that create a truly one of a kind style.
10.

Sweeping Graphic Lines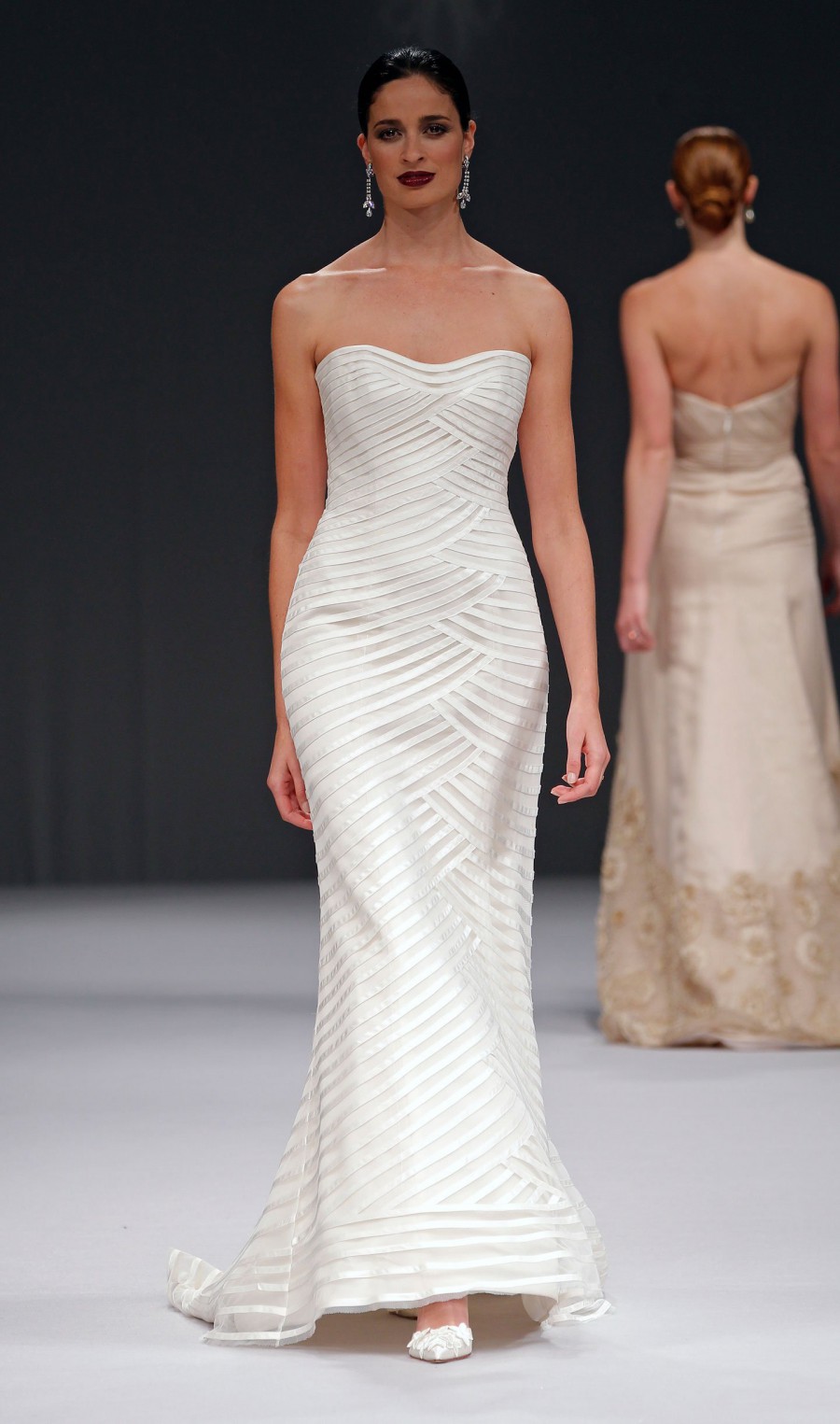 The graphic lines on our next wedding style create an architectural feel with their bias bands. This seemingly simple strapless gown comes to life with flattering and eye catching graphic line design.

By Kathryn Schrotenboer