Get ready to channel your inner Aphrodite with these gorgeous goddess inspired wedding gowns.
According to Greek mythology Aphrodite was the goddess of beauty and love. Her beautiful appearance could charm anyone she came across. And that sounds like some pretty good inspiration for your wedding day style. These goddess inspired looks are feminine and beautiful. They are delicate yet jaw dropping. But don't take our word for it - you be the judge. Are you ready to channel your inner goddess vibes for your wedding day style inspiration?
01.

Modern Goddess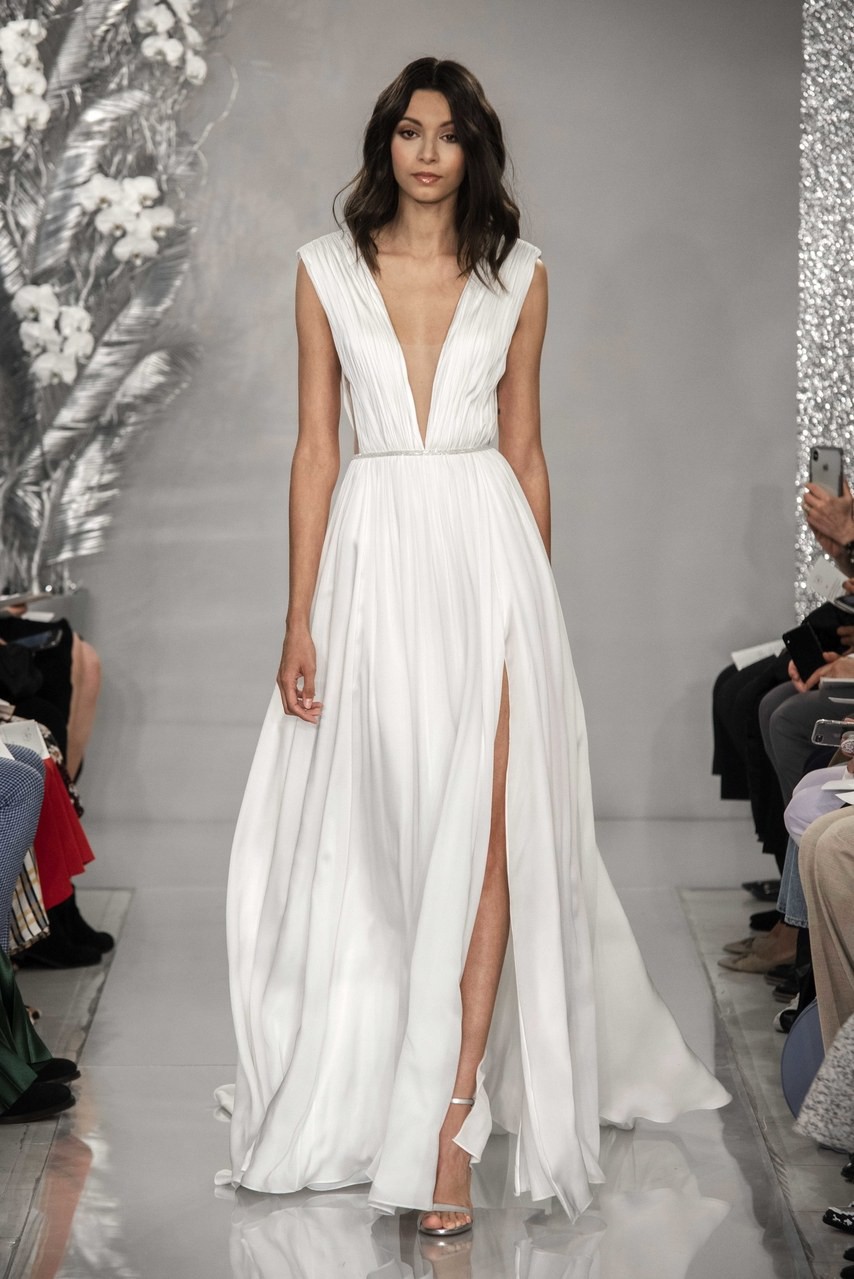 This first Greek goddess inspired look takes the soft, delicately draped style and brings it into modern times. This stunning silk satin gown from Theia features a deep V-neckline, a high front slit and gorgeous flowing fabric. What more could a modern Aphrodite desire?
02.

Floral Goddess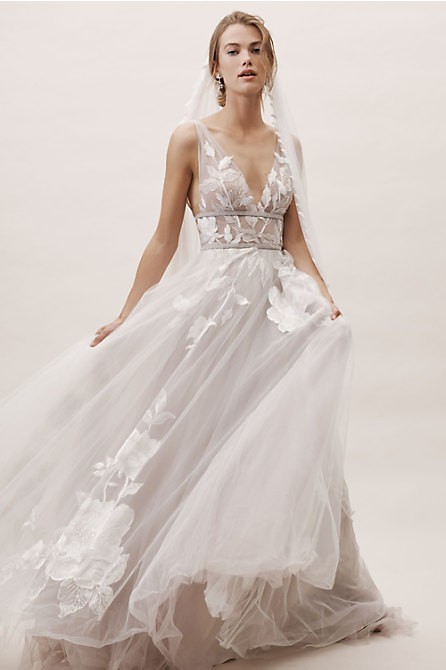 A floral Grecian goddess inspired gown, perfect for your romantic garden wedding day. This floral gown will have your feeling feminine, delicate, and utterly irresistible on your big day.
03.

Glam Goddess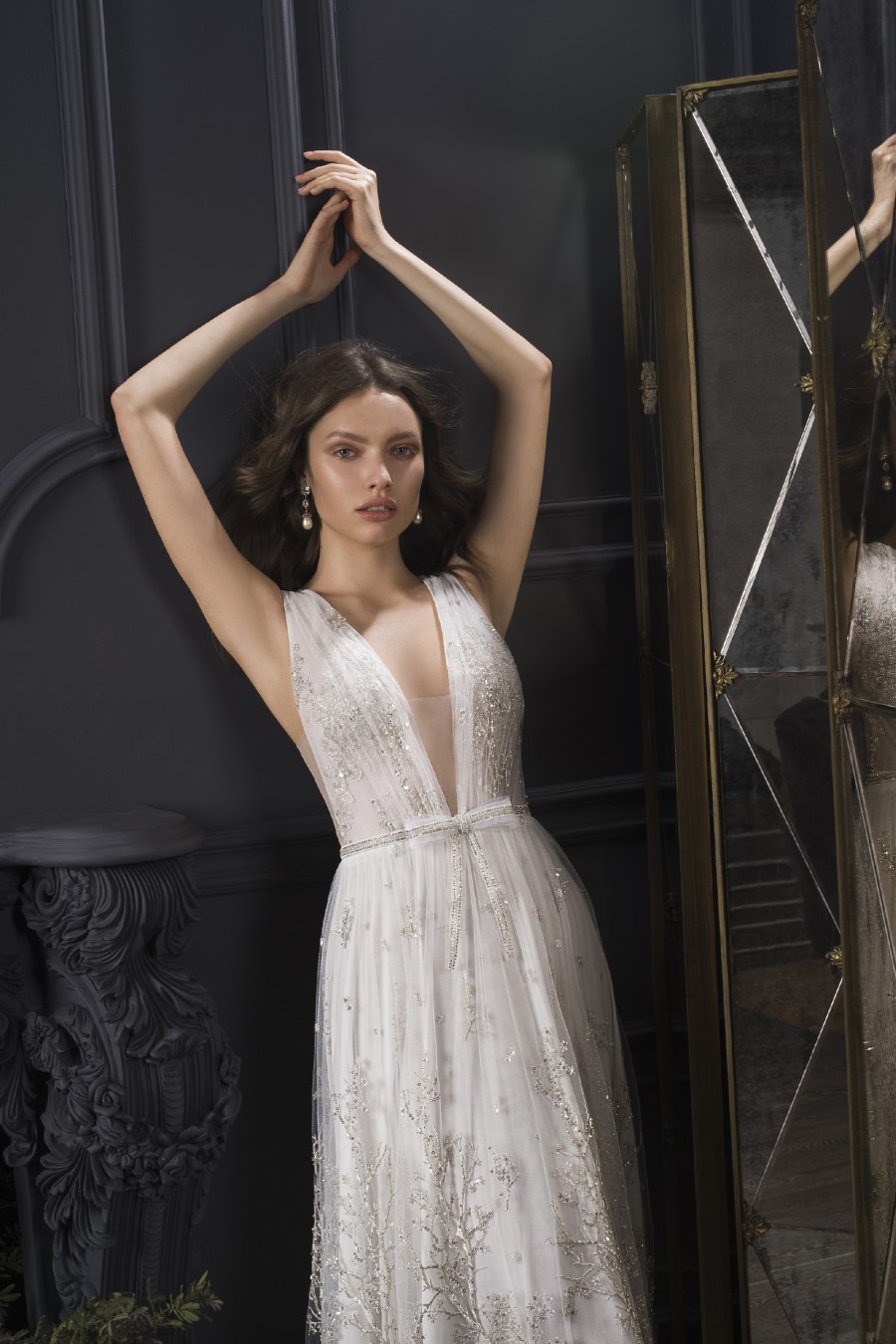 Lihi Hod brings us a gorgeous tulle Grecian goddess inspired gown with modern crystal detailing. A stunning feminine wedding style!
04.

Blushing Goddess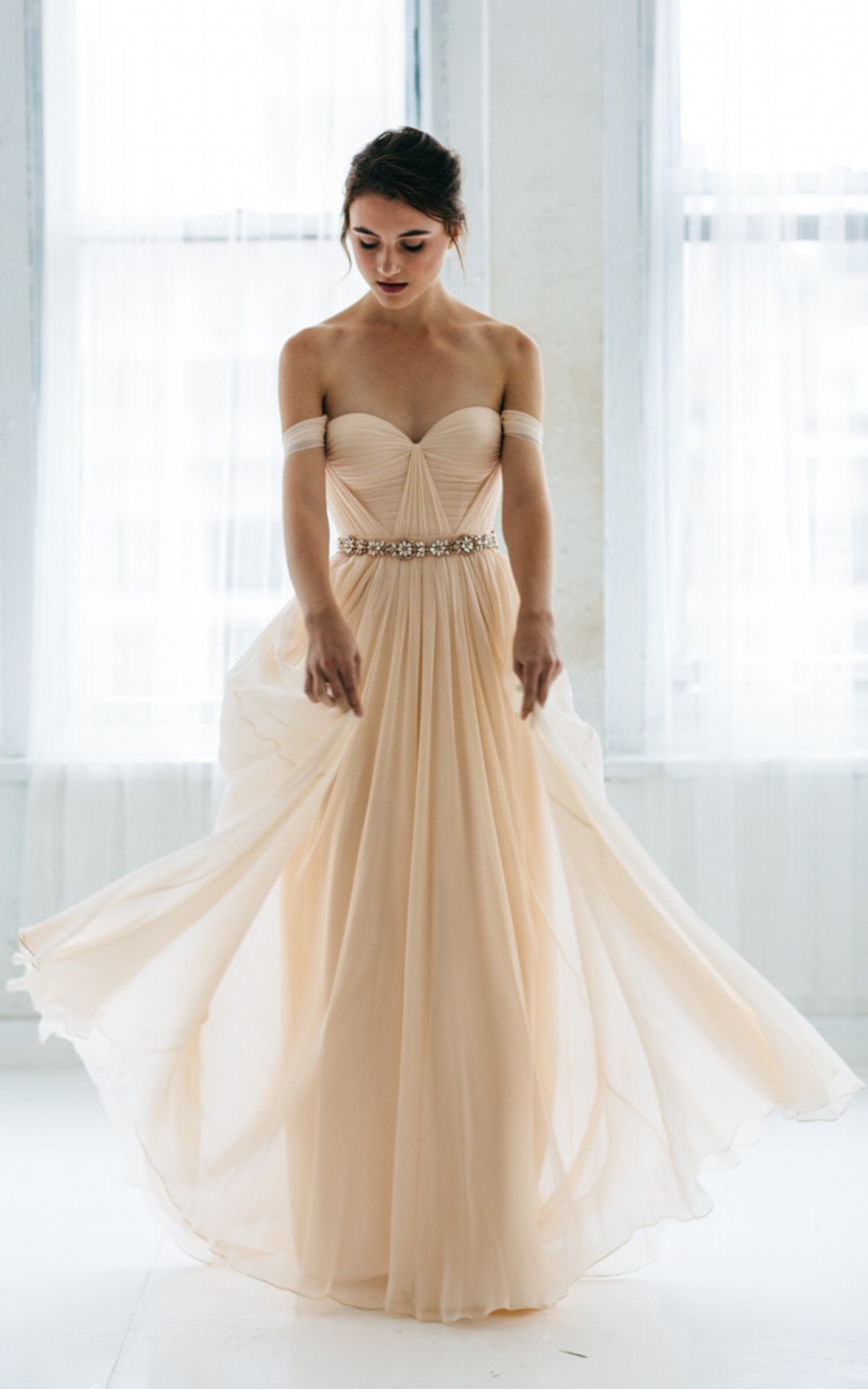 We are absolutely in love with this next blush goddess vibes wedding style. From Tatyana Merenyuk, this gown is feminine, ethereal, and contemporary. A stunning girly modern wedding gown with beautiful Greek goddess influences.
05.

Contemporary Goddess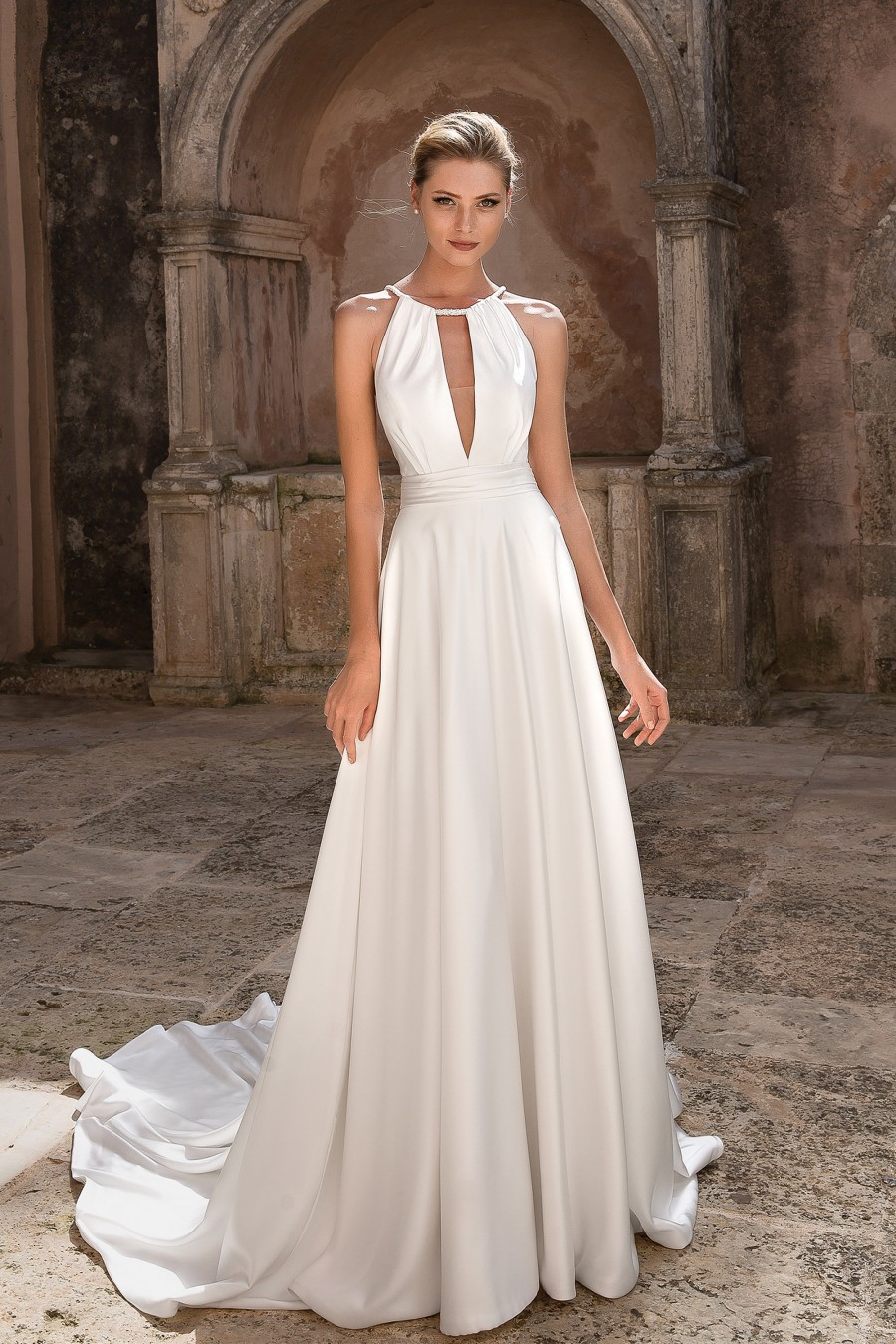 Even a bride craving a clean, contemporary wedding style, still wants to look like a goddess on her big day. This look is the perfect mix of Greek goddess inspiration and clean contemporary wedding design.
06.

Helen Goddess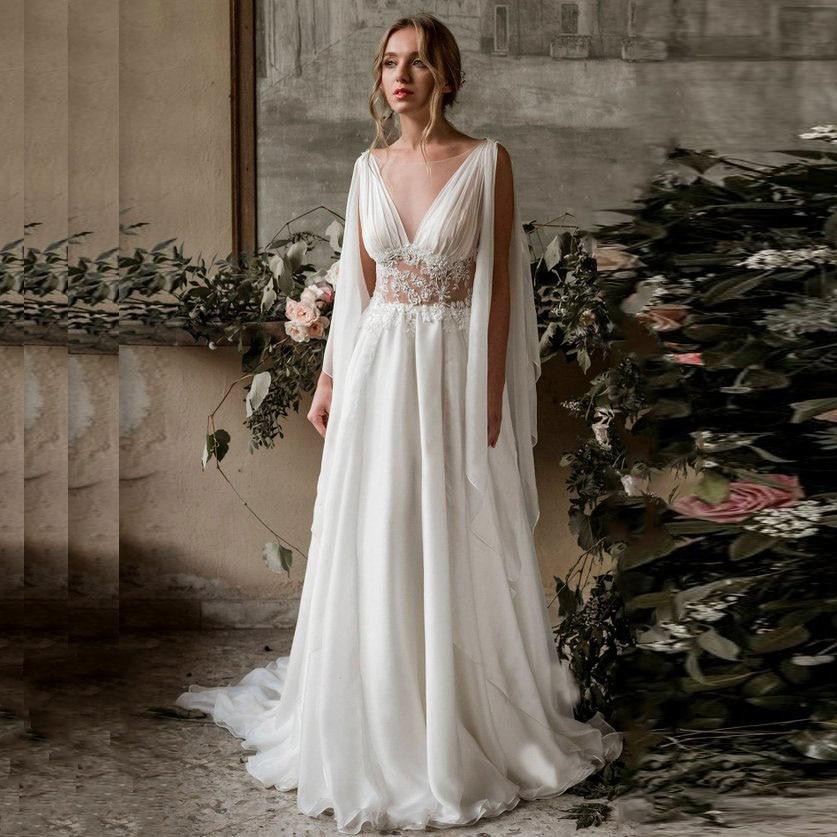 This next goddess worthy style has clear Grecian influences and is fittingly names Helen (we are definitely definitely loving the Helen of Troy influences here!). A true Greek goddess wedding style that is absolutely gorgeous.
07.

Flirty Tulle Goddess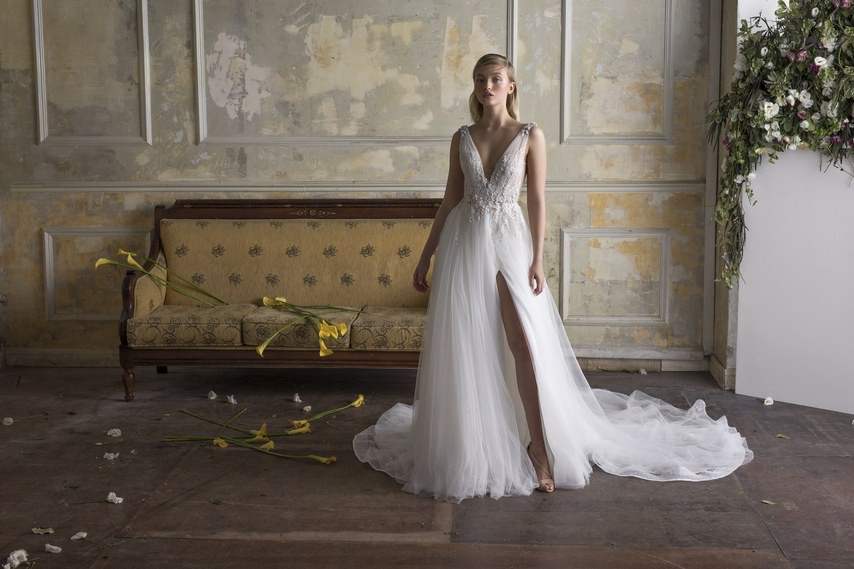 This layered tulle Greek goddess inspired gown is flirty and fun. This gorgeous feminine wedding gown will be sure to turn heads on your big day.
08.

Pleated Goddess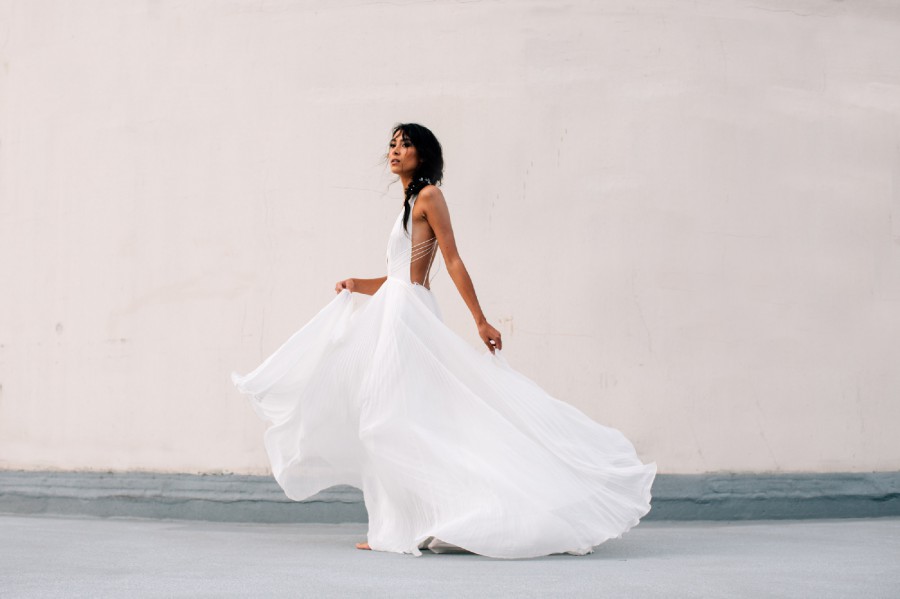 This next goddess vibes wedding gown is absolutely dreaming. Featuring soft, ethereal fabric that is delicately pleated and a strappy open back for a look that is feminine and sexy!
09.

Minimal Boho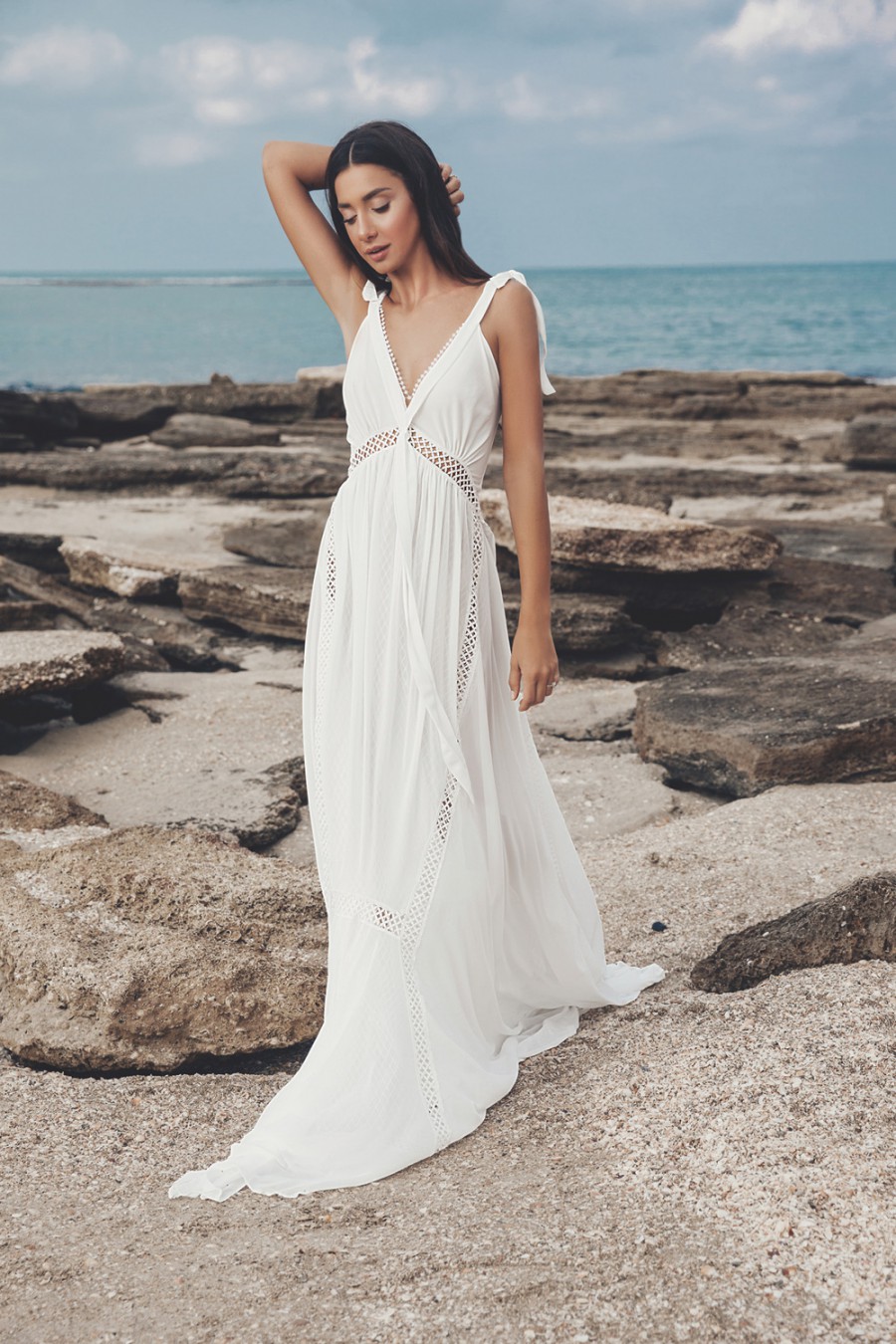 This next Greek goddess inspired look has a minimal boho vibe to it. Perfect for a beach front wedding getaway. We are loving the modern goddess vibes of this look!
10.

Chiffon Dreaming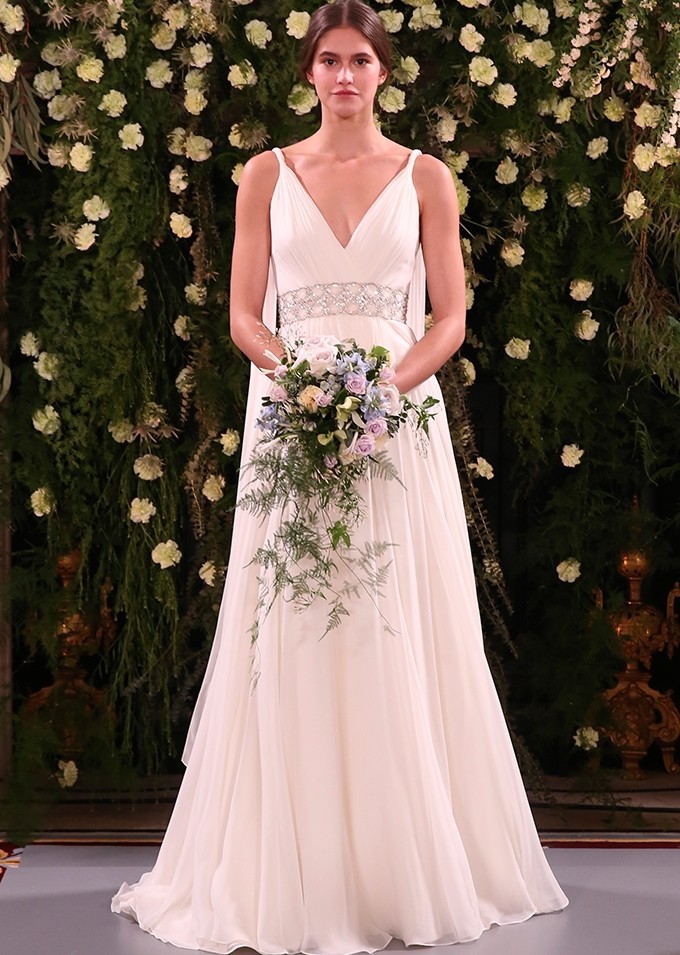 Jenny Packham brings us a gorgeous silk chiffon wedding gown that has all of the goddess vibes you are craving. This soft feminine style features gorgeous flowing fabric, twisted strap design and fabric that flows down the back of the gown for that ethereal feel.
11.

Empress Goddess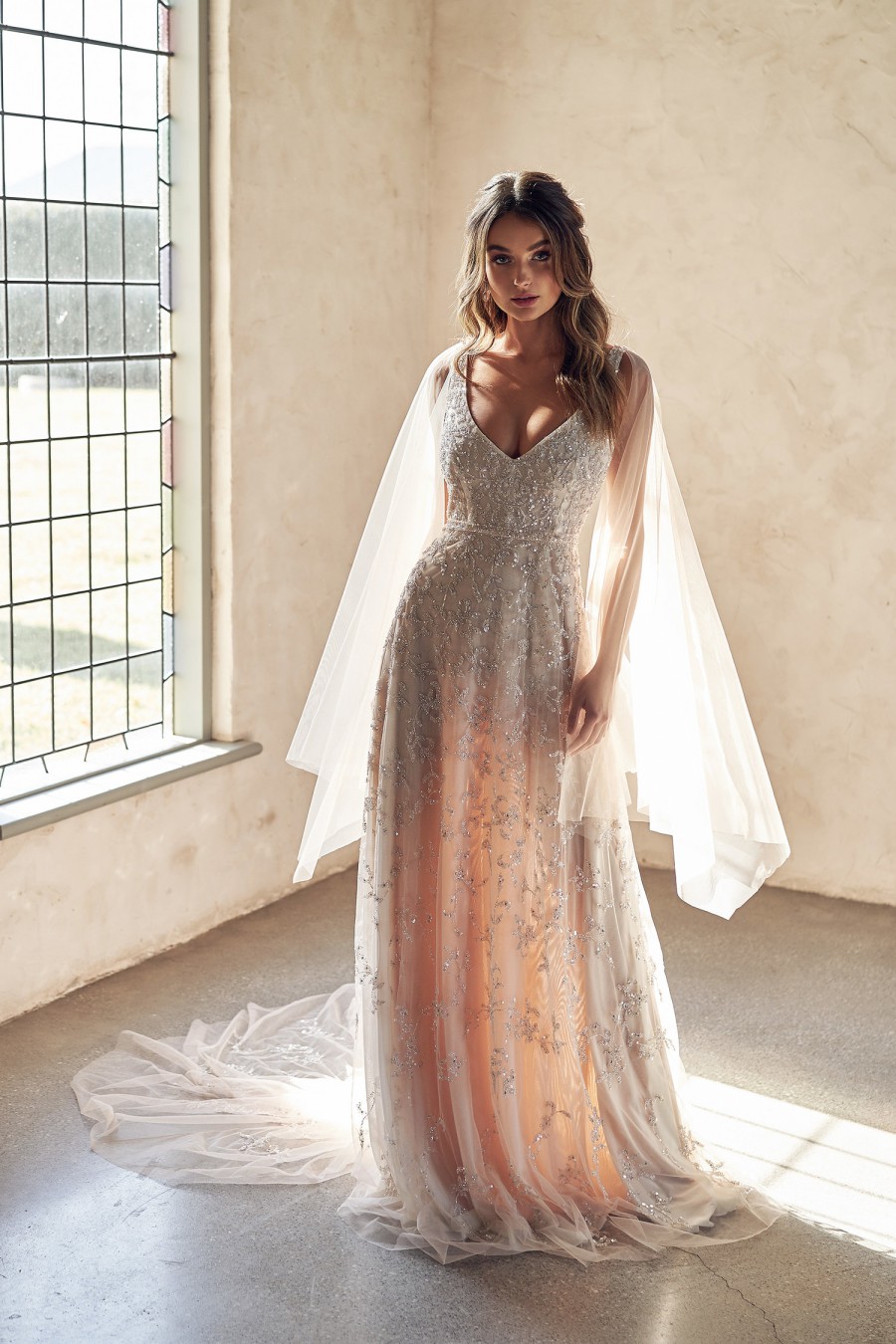 Fittingly names "Eden Empress" this next goddess vibes gown demands regal attention. Worthy of only the most glamorous Grecian goddess out there.
12.

Gray Goddess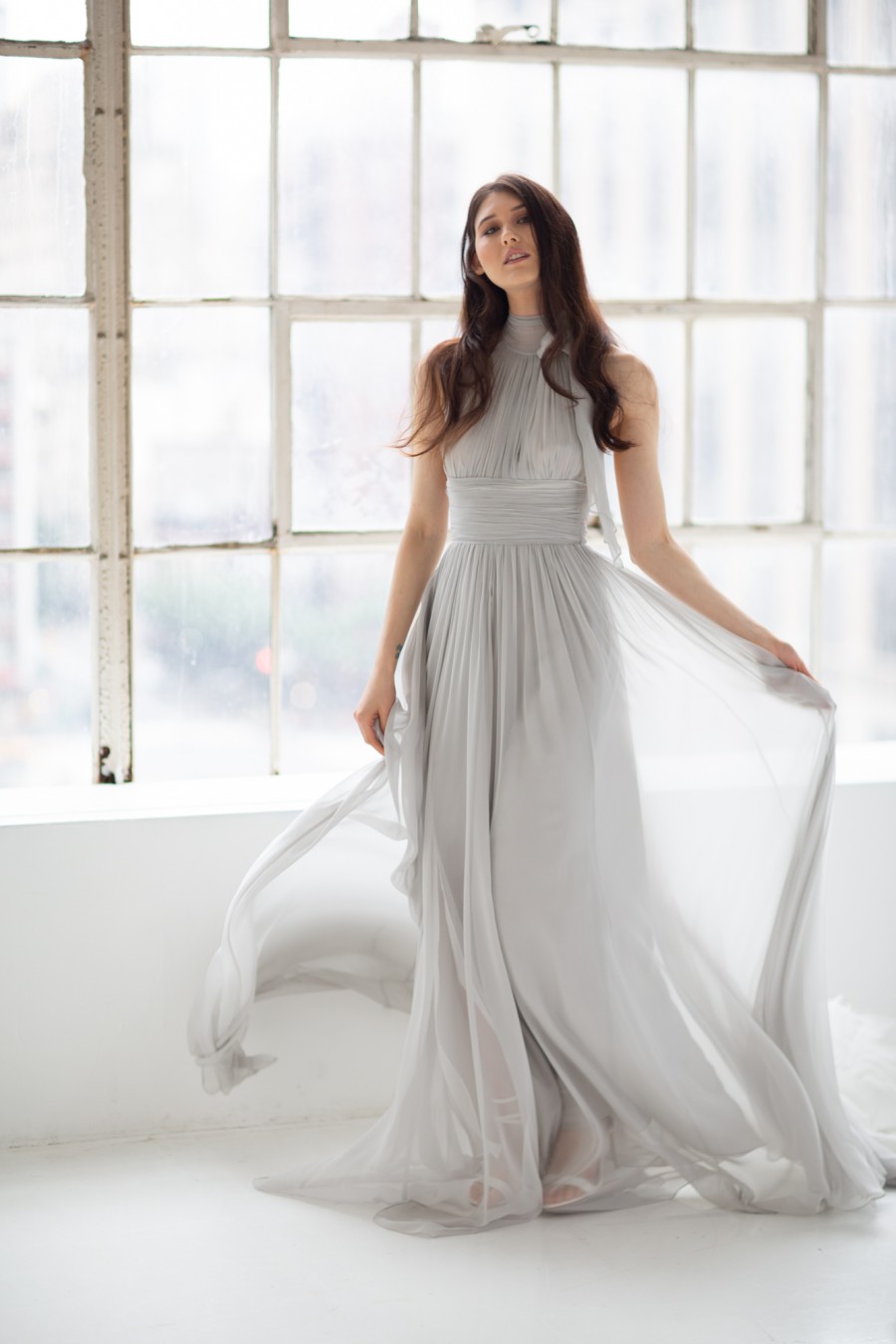 This next goddess worthy wedding style is a stunning gray ethereal gown from Tatyana Merenyuk. A chic modern interpretation of Grecian fashion.
13.

Garden Goddess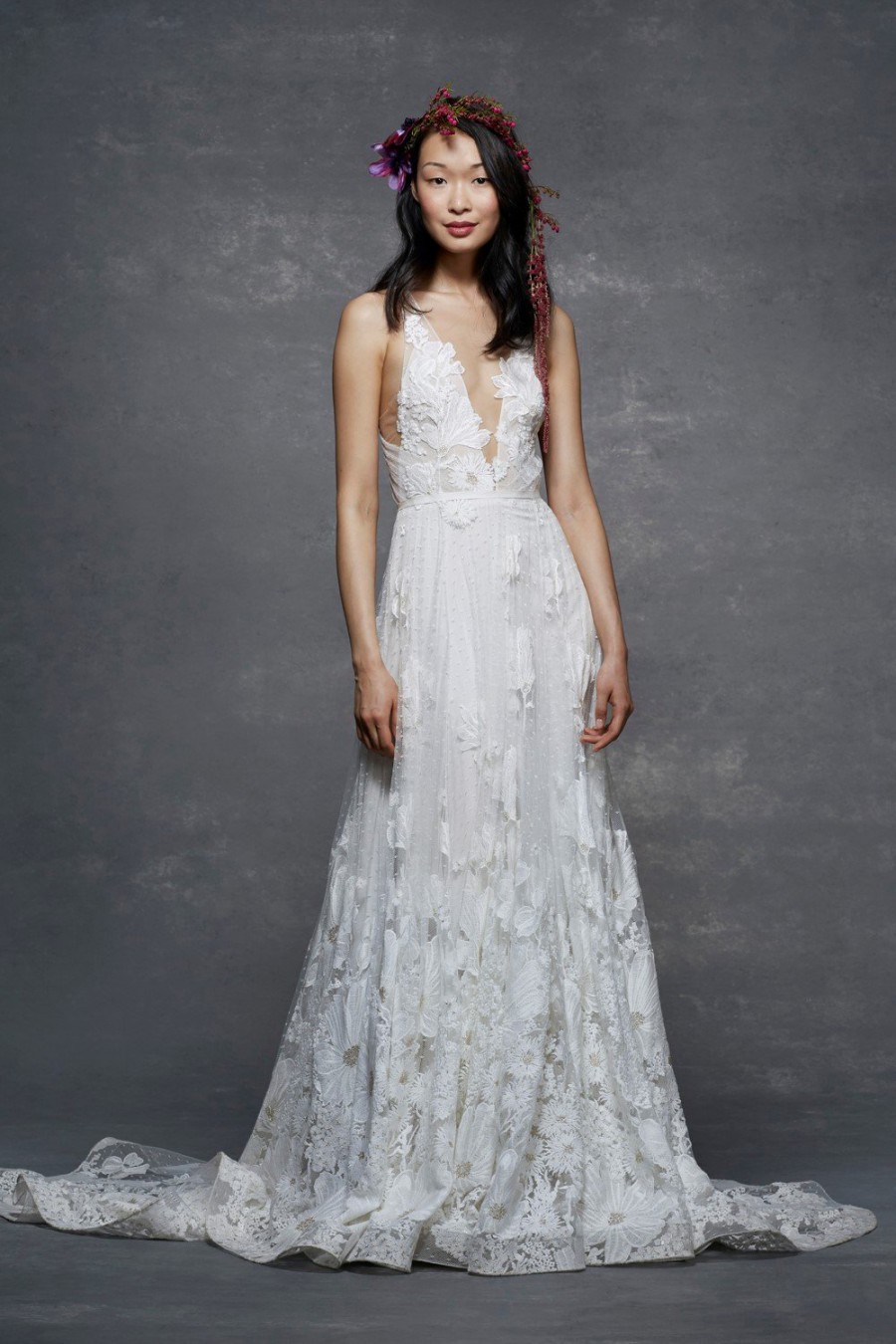 Marchesa brings us a stunning Grecian goddess inspired gown fir for a romantic garden wedding day. This feminine floral wedding gown is ethereal and breathtaking.
14.

Crystal Goddess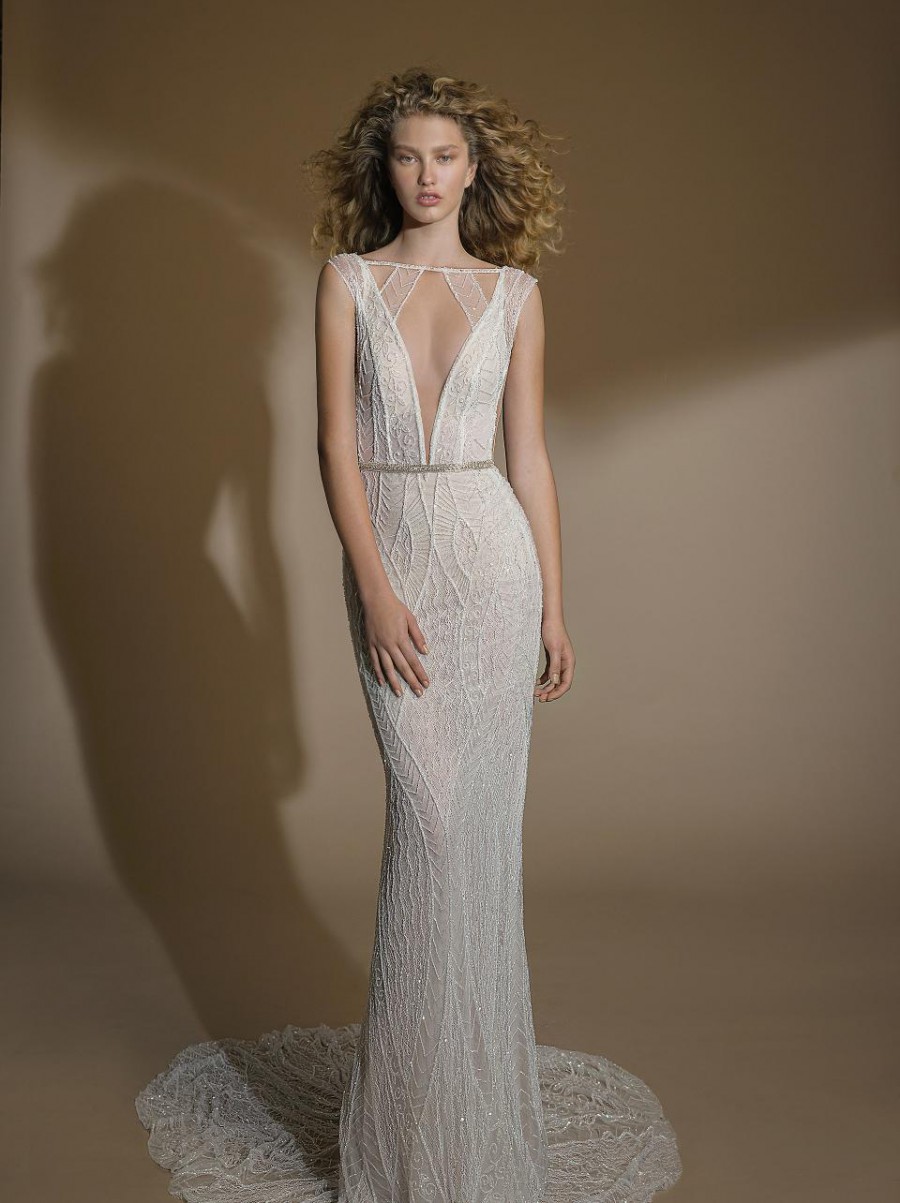 This next Grecian goddess inspired wedding style comes from Galia Lahav. This all over crystal accented gown is ultra glam and feminine.
15.

Girly Goddess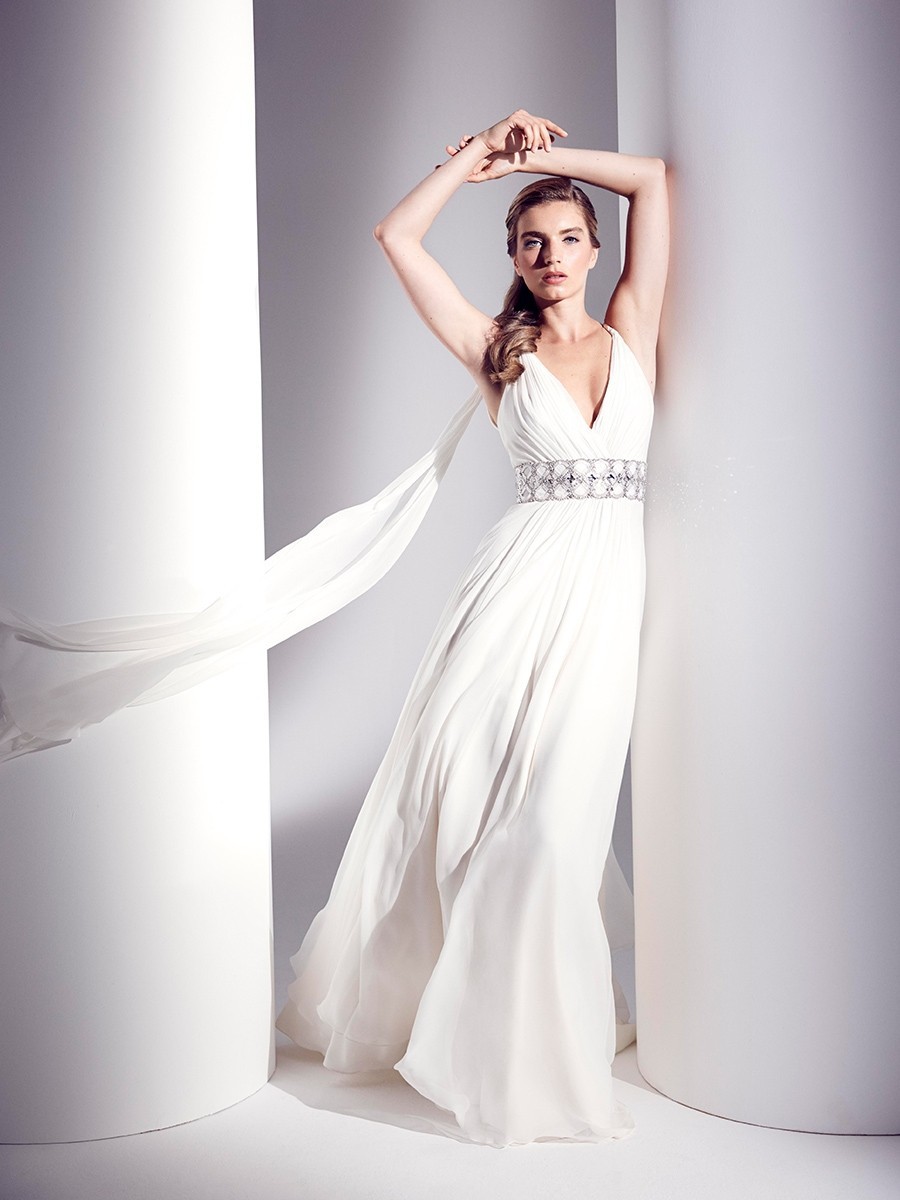 Jenny Packham brings us a girly and ethereal wedding style that has all of the goddess vibes. This gown is stunning with its gathered bodice, twisted straps, intricate belt and airy training fabric.
16.

Sheer Ocean Goddess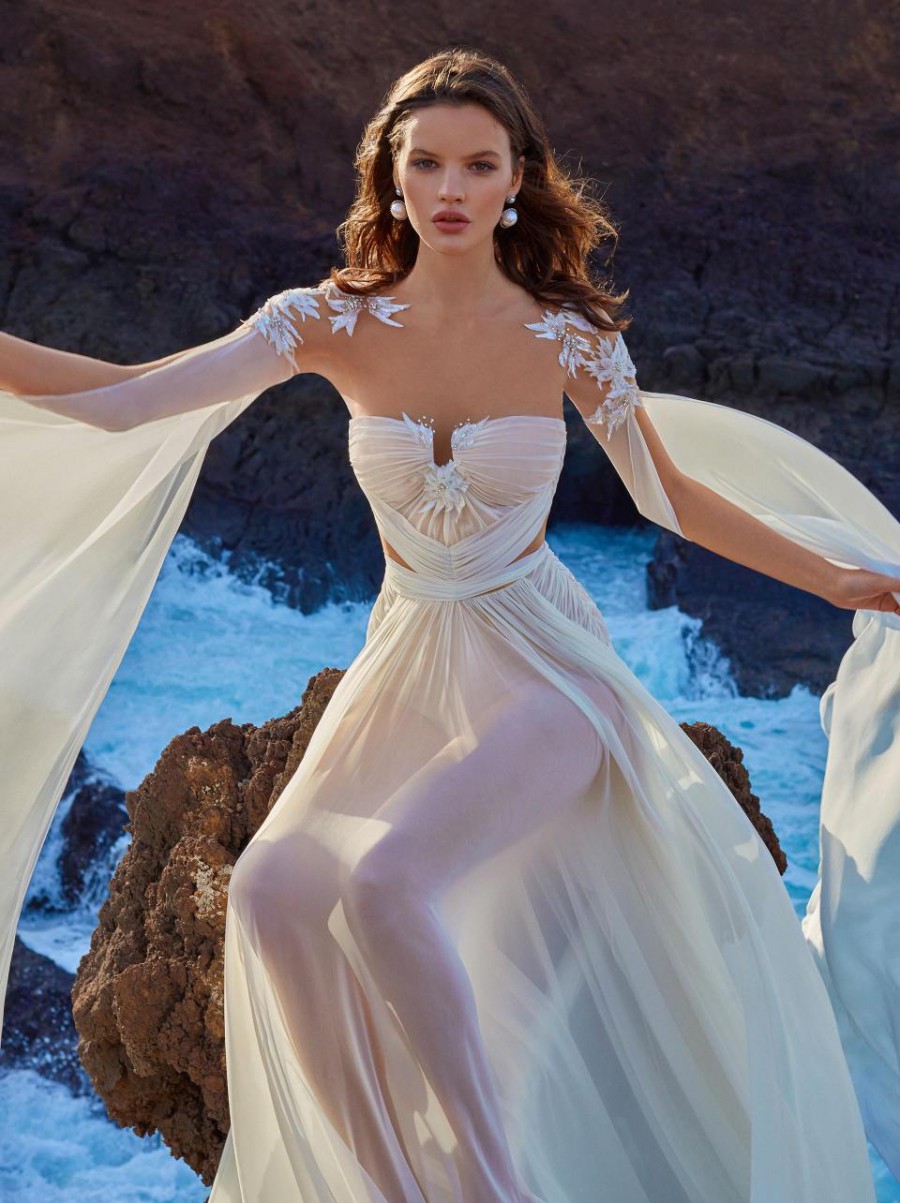 Our next goddess wedding gown has a sheer ocean ready style to it. This dreamy ethereal style is prefect for a romantic beach from wedding day!
17.

Feminine Florals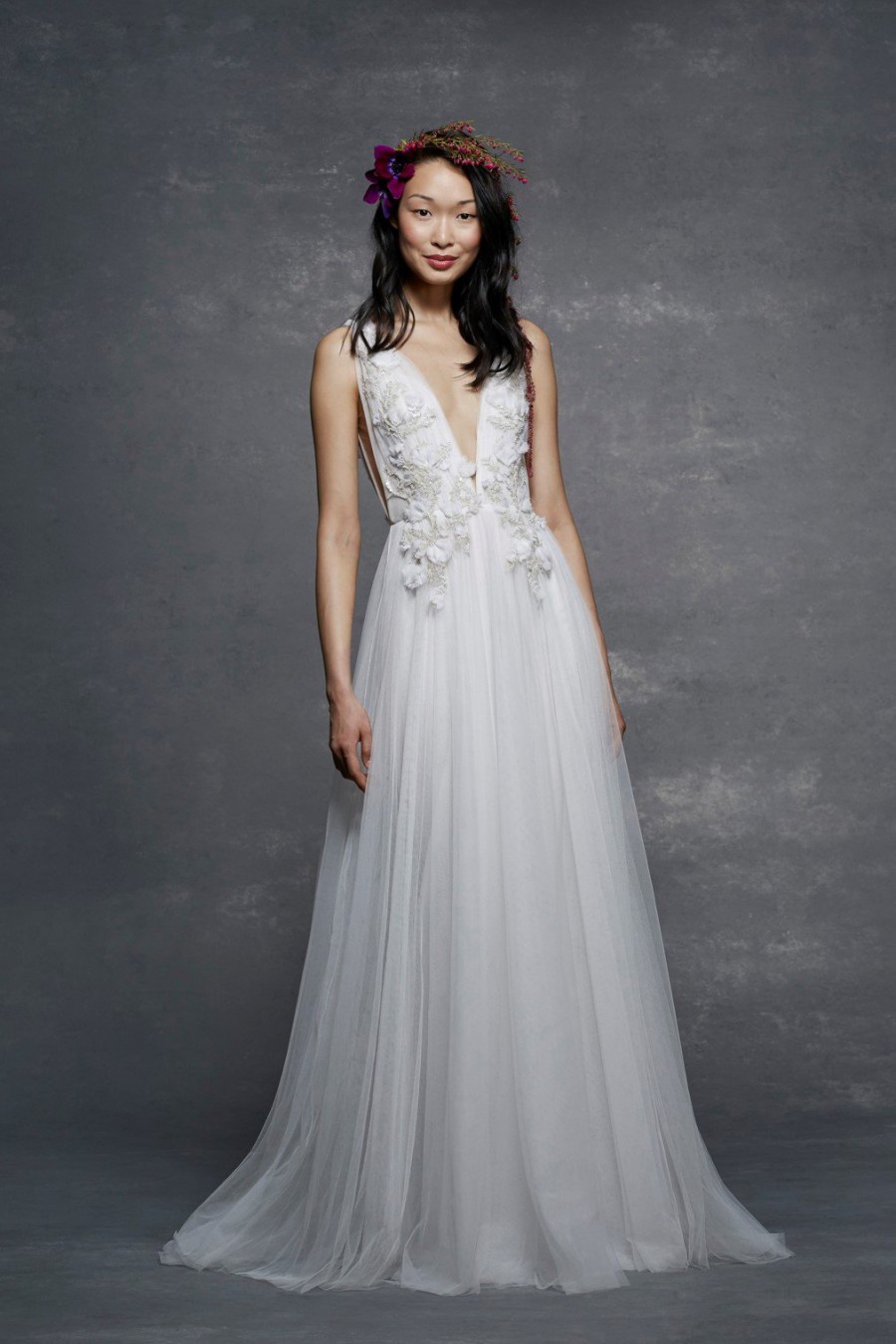 We love the goddess vibes of this next ethereal floral gown. This famine style is soft, delicate and utterly stunning.
18.

Strappy Goddess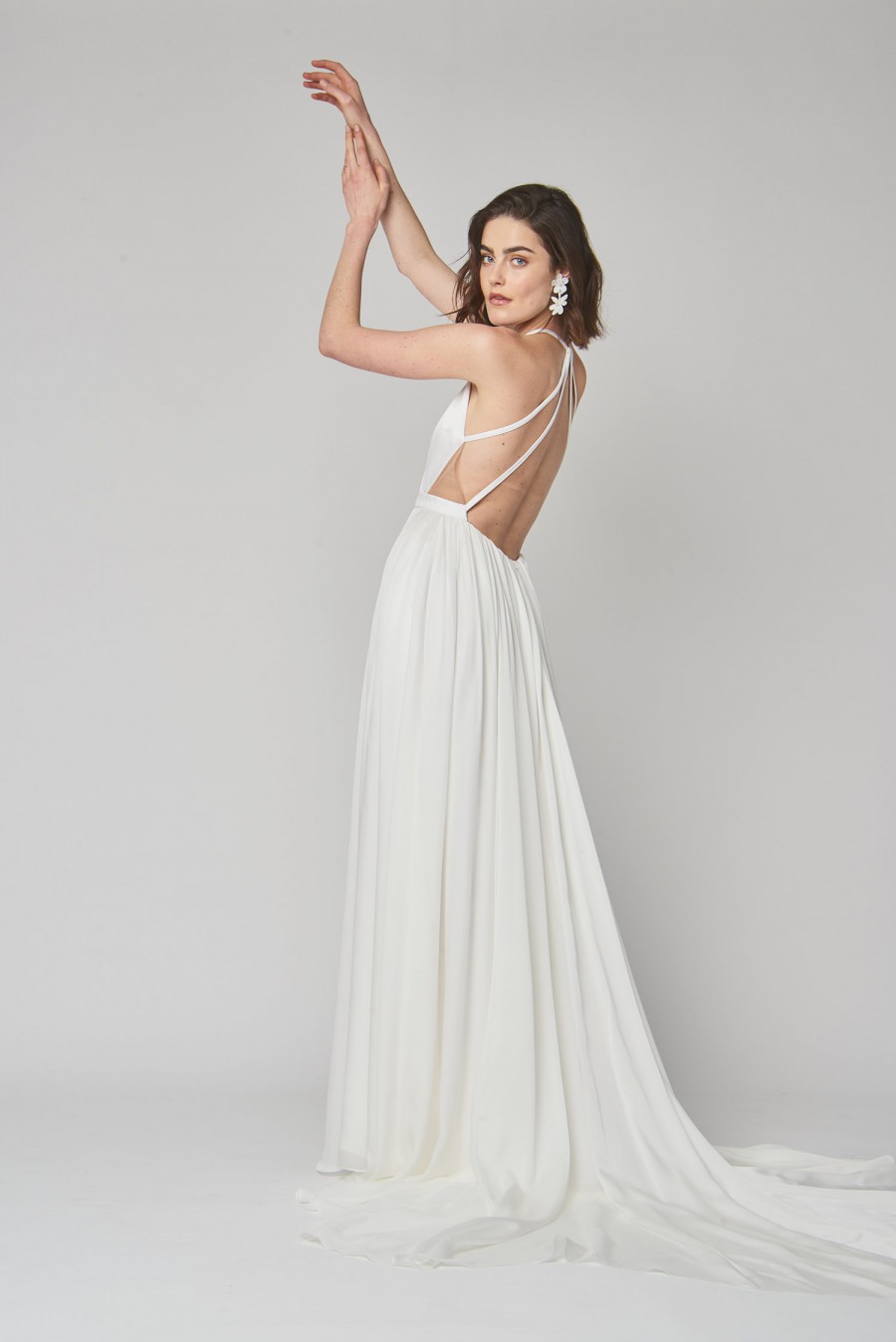 A stunning strappy ethereal Grecian goddess style that is soft and utterly beautiful. This feminine goddess gown is absolutely dreamy for your summer get away wedding day!
19.

Chic Goddess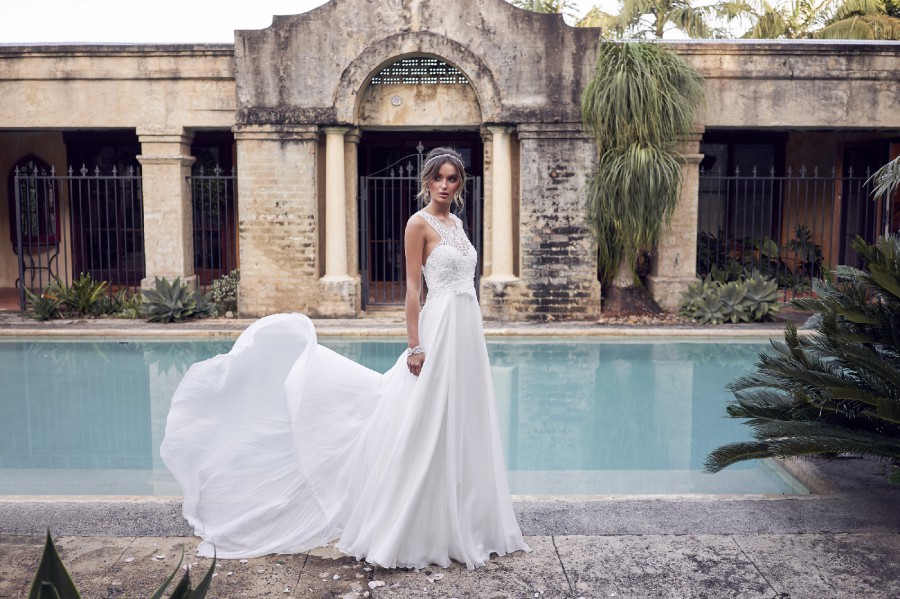 Our next goddess vibes wedding style comes from Anna Campbell. This stunning chic and feminine gown is girl and ethereal. We love the Grecian goddess influences from this gorgeous wedding style.
20.

Sexy Ethereal Goddess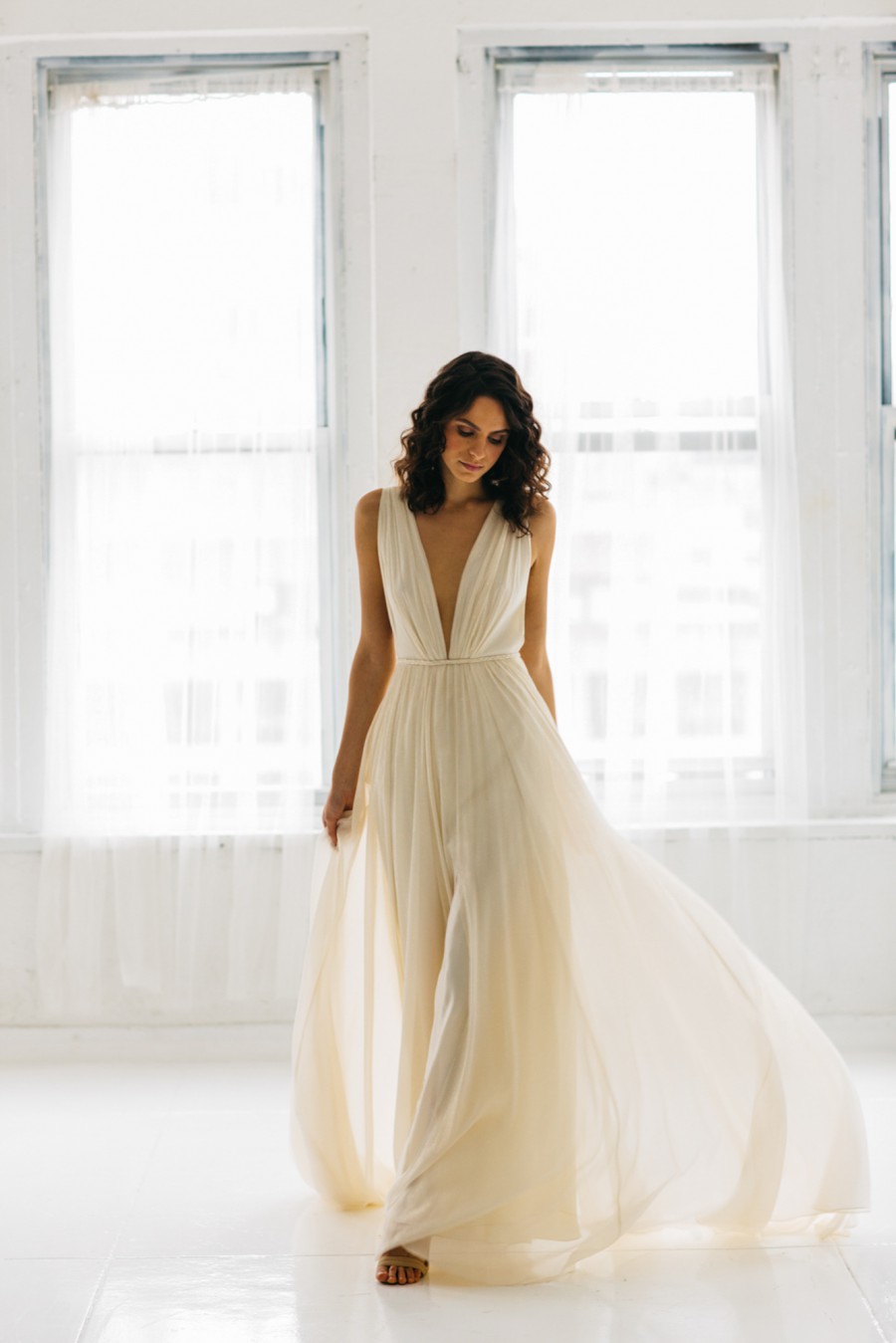 Our next Greek goddess inspired wedding style comes from Tatyana Merenyuk. This gorgeous ethereal gown is sexy and feminine. And we just can't get enough of it.
21.

Boho Glamour Goddess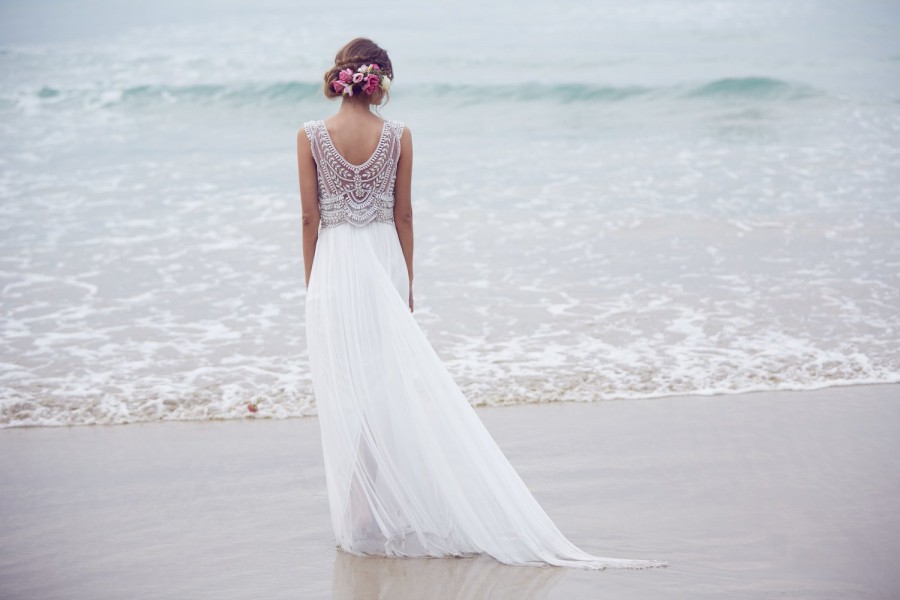 Let's add a bit of glitz and glam to this next goddess vibes wedding style. This Grecian wedding gown features a fully breaded bodice that is intricate and gorgeous.
22.

Destination Get-Away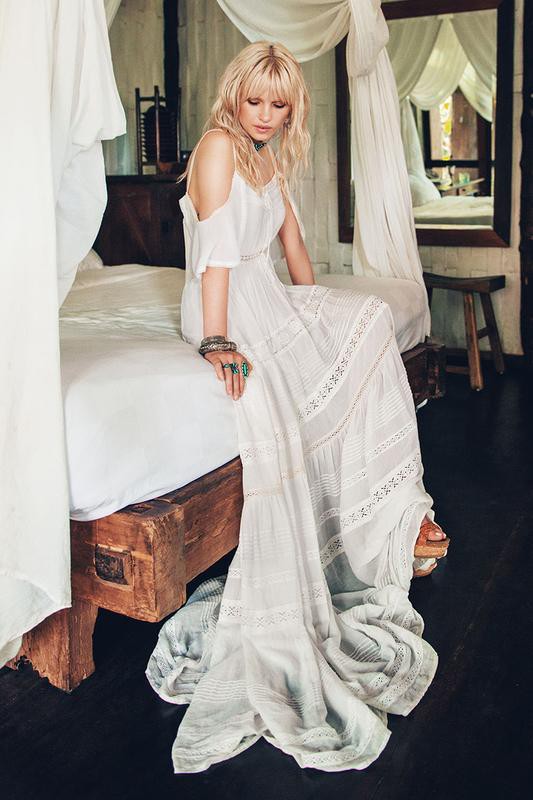 The airy feminine feel of our next goddess vibes wedding gown would be perfect for a tropical destination get-away. A light beach ready style, perhaps in the Greek islands?
23.

Caped Silk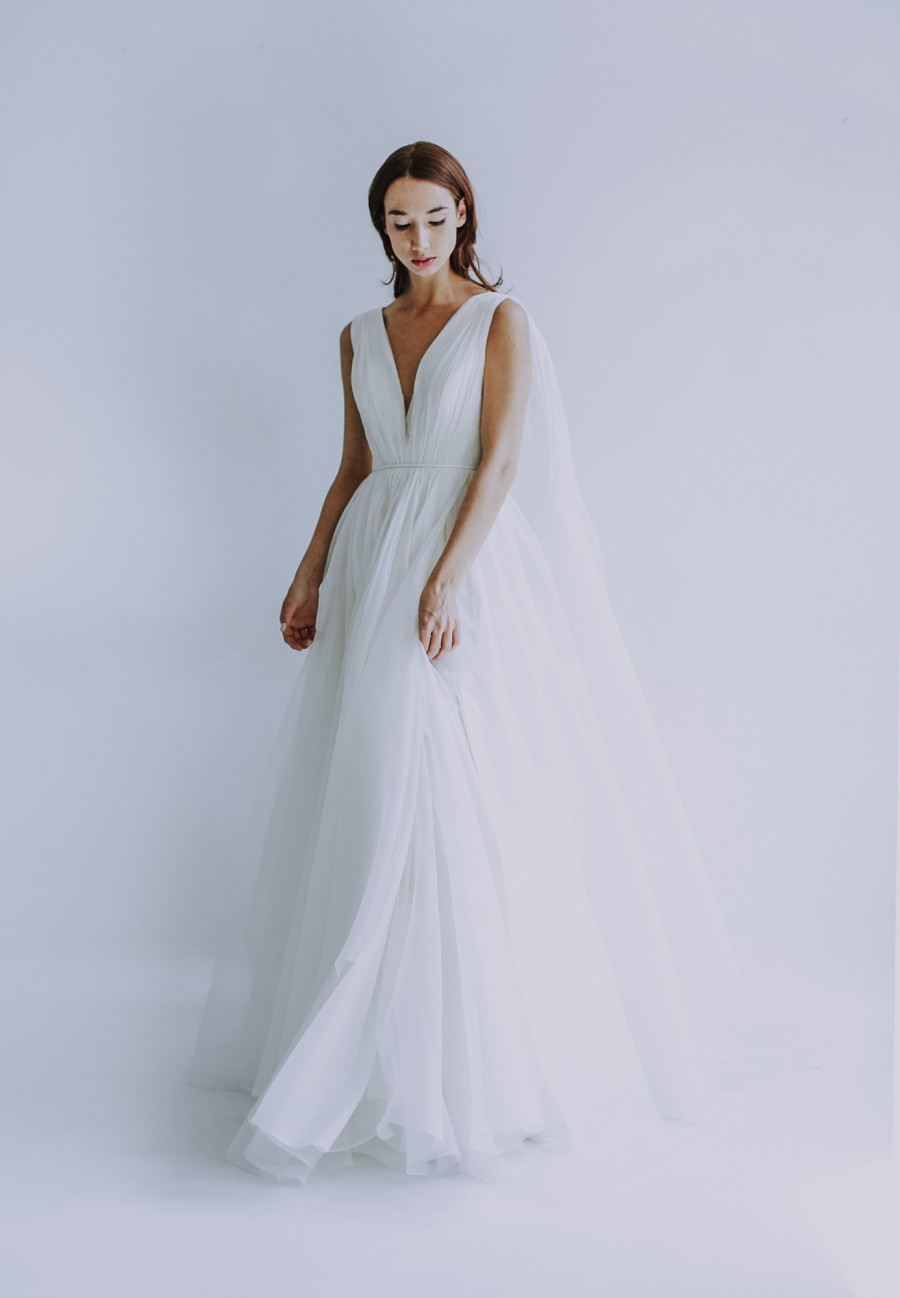 This next Greek goddess inspired wedding gown is absolutely breathtaking. A layered silk gown with caped-back detailing gives this look an airy, ethereal feel.

By Kathryn Schrotenboer