Drop waist bridal cuts are bold, modern, and oh-so flattering!
If you are looking for a unique style that will elongate your waist in the most flattering of ways - then a drop waist wedding dress is definitely for you! These unique styles are beautiful and figure flattering for the feminine form. We have collected our favorite figure flattering drop waist bridal styles for you to sit back and enjoy!
01.

Contemporary Mic Drop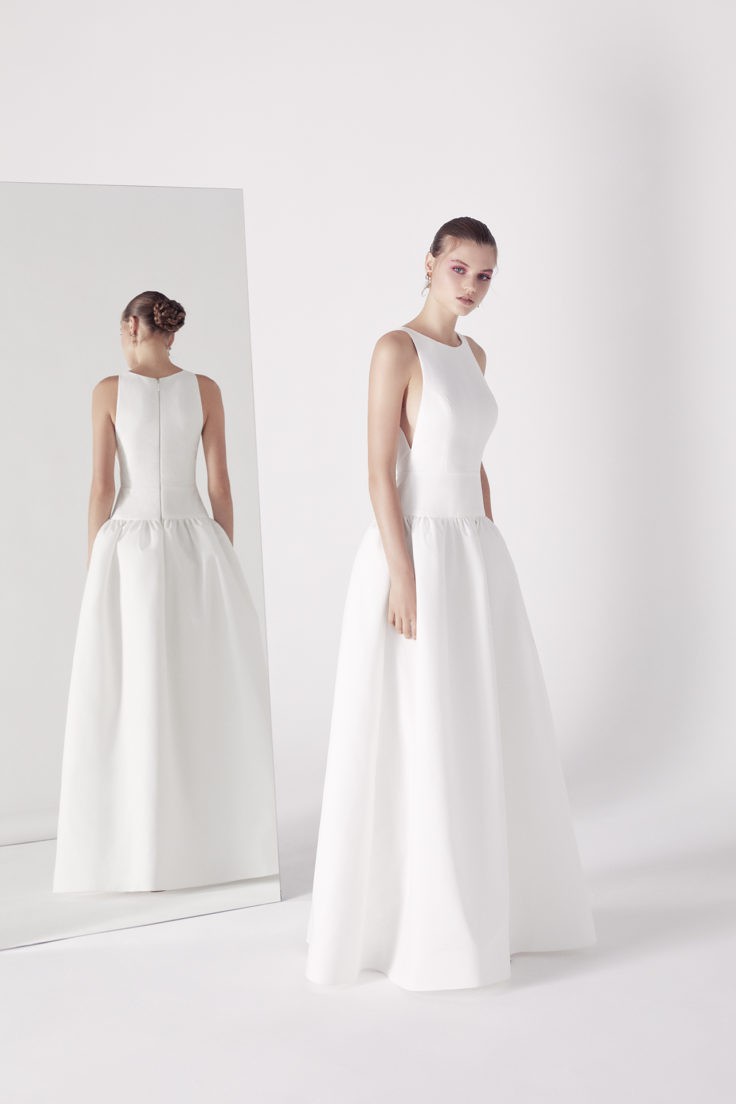 A contemporary drop waist style from Suzanne Harward that is sleek, sophisticated, and luxe in the most unassuming way.
02.

A Drop of Lace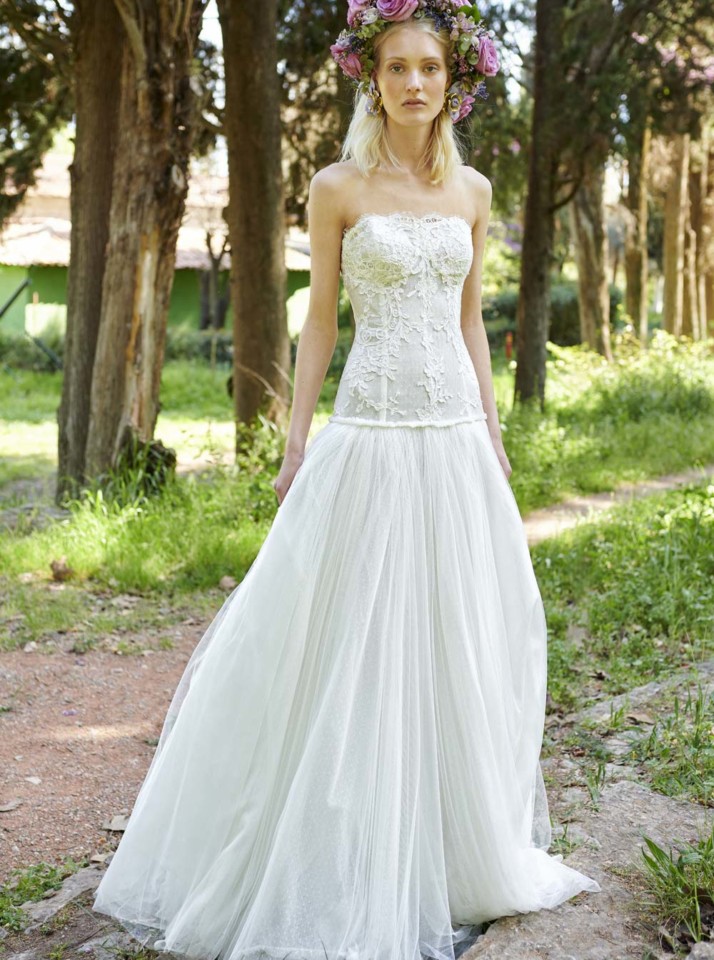 A classic strapless lace and tulle gown from Costarellos that features an unexpected drop waist cut to add some drama to this simple, traditional style.
03.

Sleek Drop Waist Sheath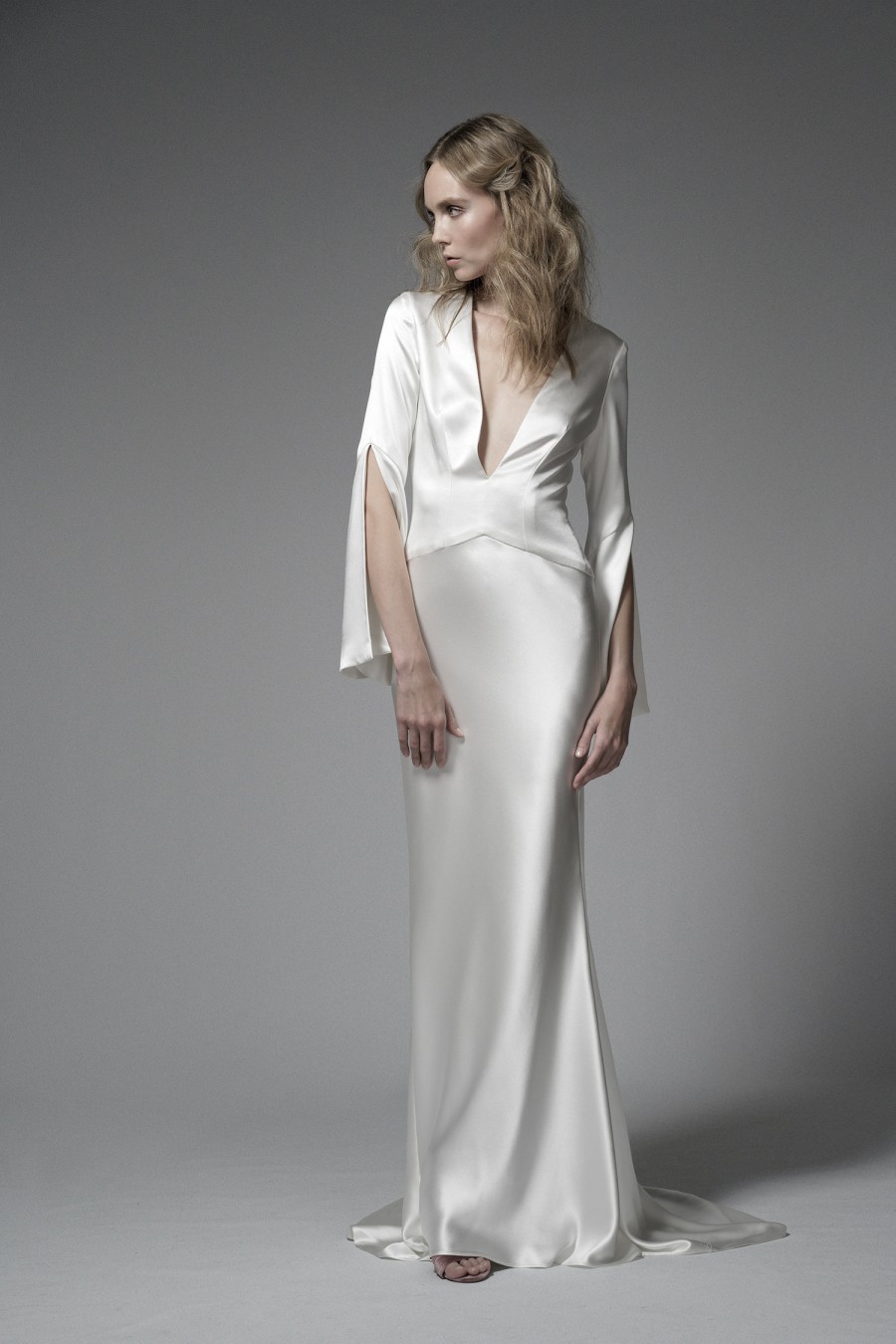 A sleek, silk contemporary drop waist, bias cut sheath wedding gown. The plunging neckline of this style is further accentuated by similar v-cuts in the sleeves. A polished, glamorous style that is understated and sophisticated.
04.

Drop Waist Ruffles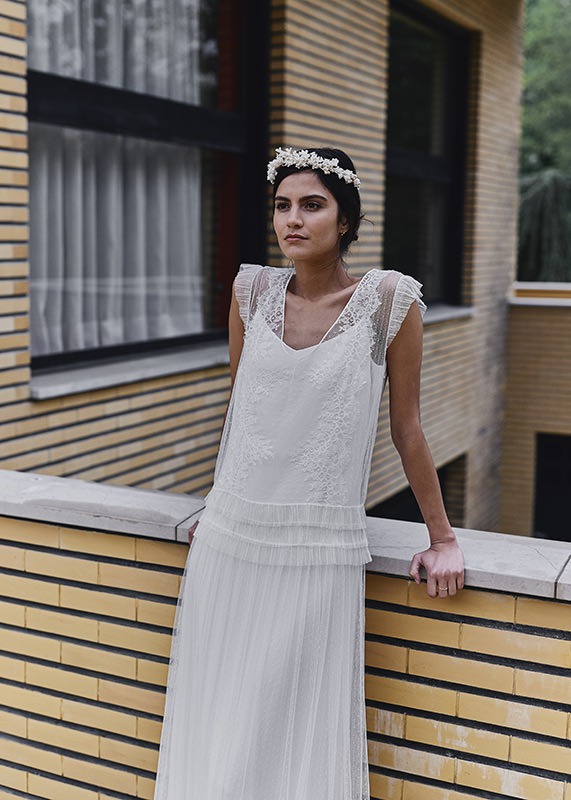 A stunning drop waist wedding gown with clear vintage inspiration. This gorgeous lace and ruffle accented gown is timeless and feminine.
05.

Drop Waist Ball Gown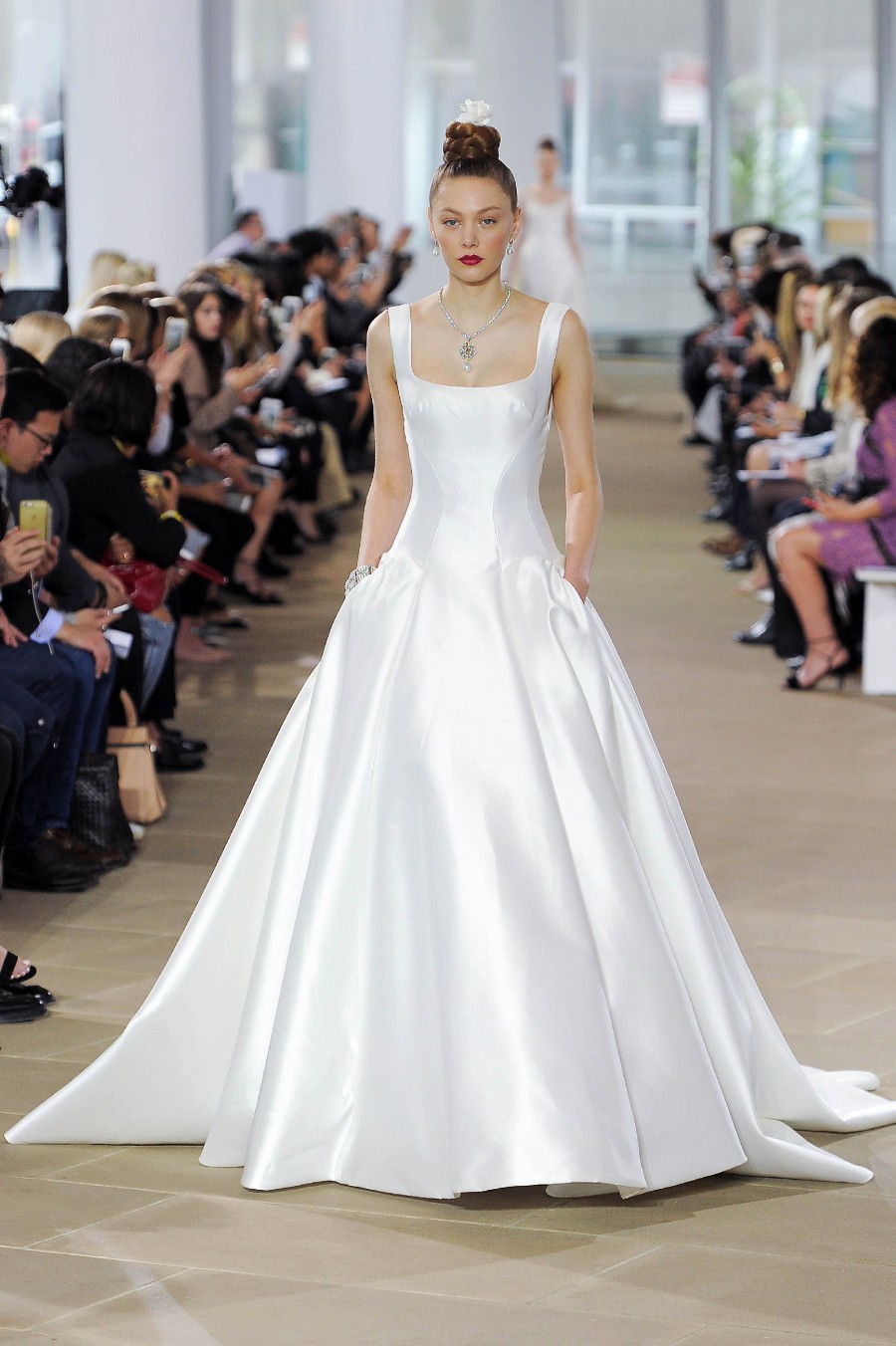 A classic satin ball gown with a beautiful drop waist cut. The drop waist design elongates the brides bodice for a sexy, unique take on a contemporary princess bridal style. And to top things off, the style includes hidden pockets!
06.

High Low Drop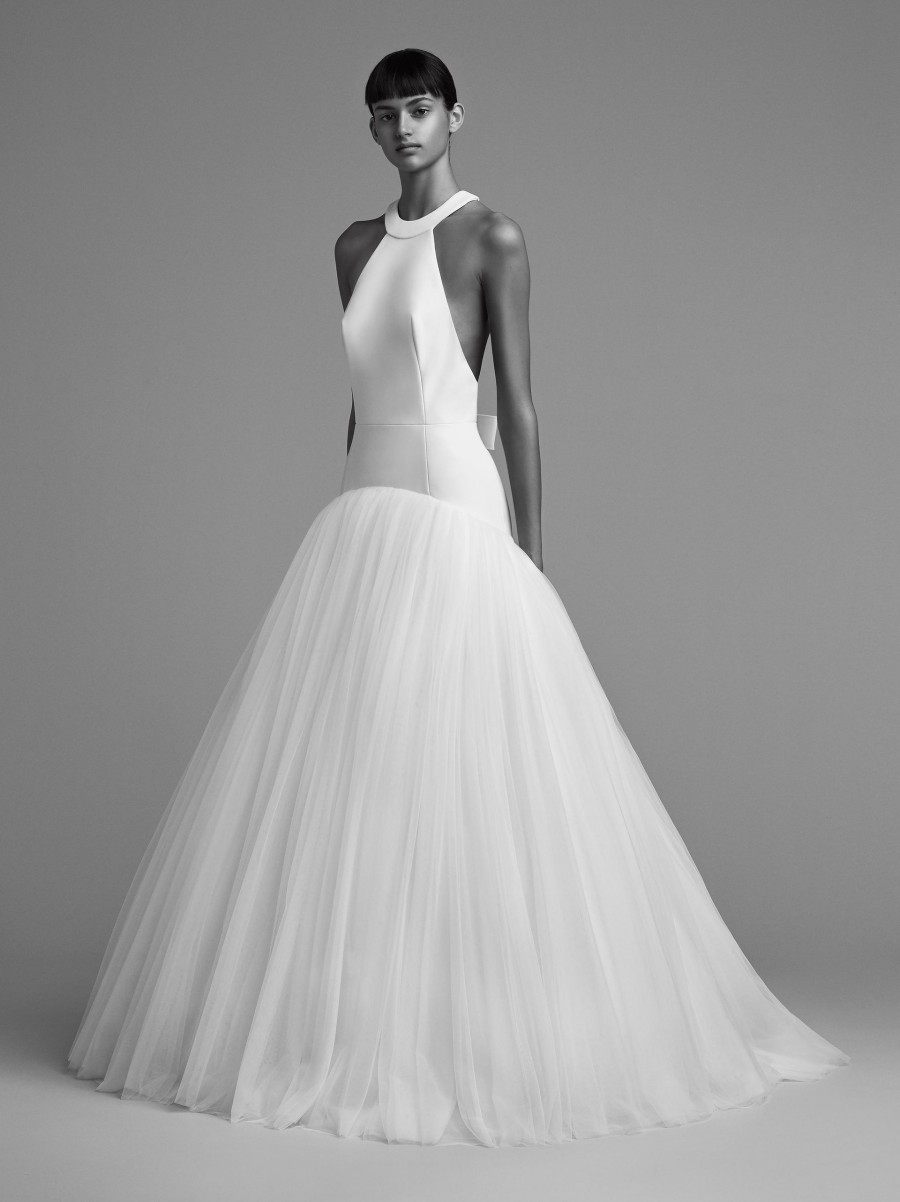 A stunning contemporary gown from Viktor Rolf featuring a one of a kind high low drop waistline to accent the brides waist and hips. The slimming bodice gives way to a voluminous tulle skirt. These differing designs compliment each other in a beautiful way.
07.

Blushing Feminine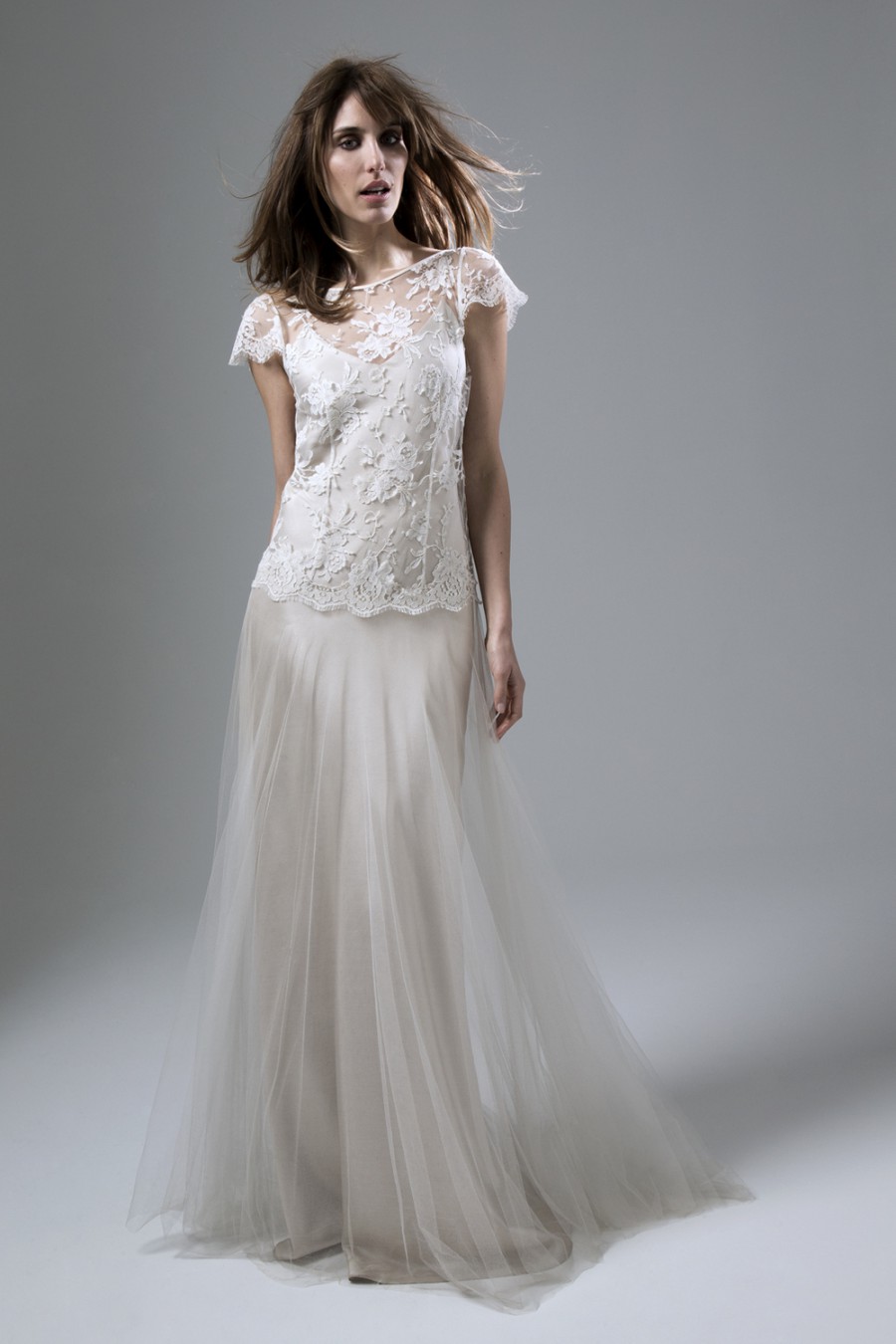 A soft feminine wedding style that combines delicate French lace and blushing tulle in a flattering drop waist cut.
08.

Asymmetric Drop Waist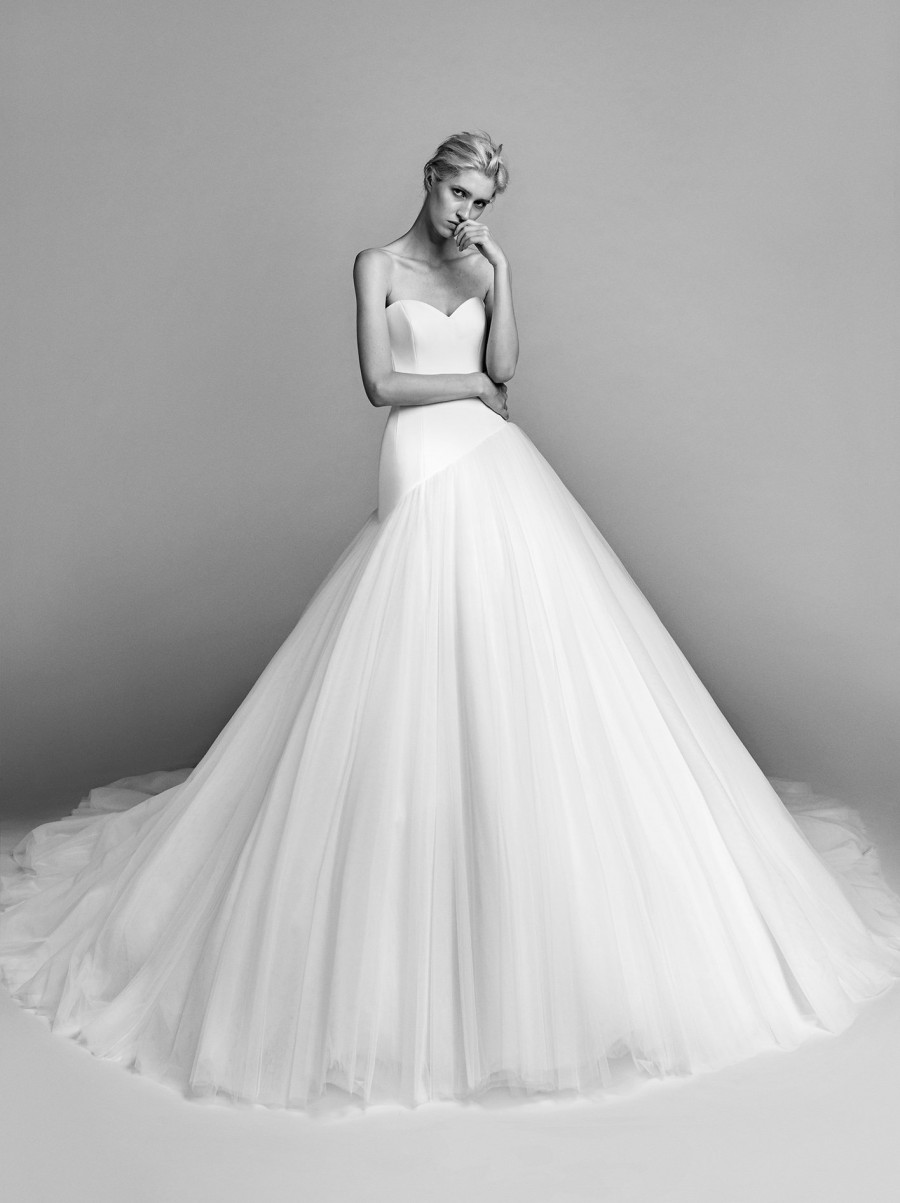 An interesting asymmetric drop waist cut that adds so much drama and intrigue to this seemingly unassuming contemporary ball gown. Sleek, sophisticated, and surprising.
09.

Feminine Bohemian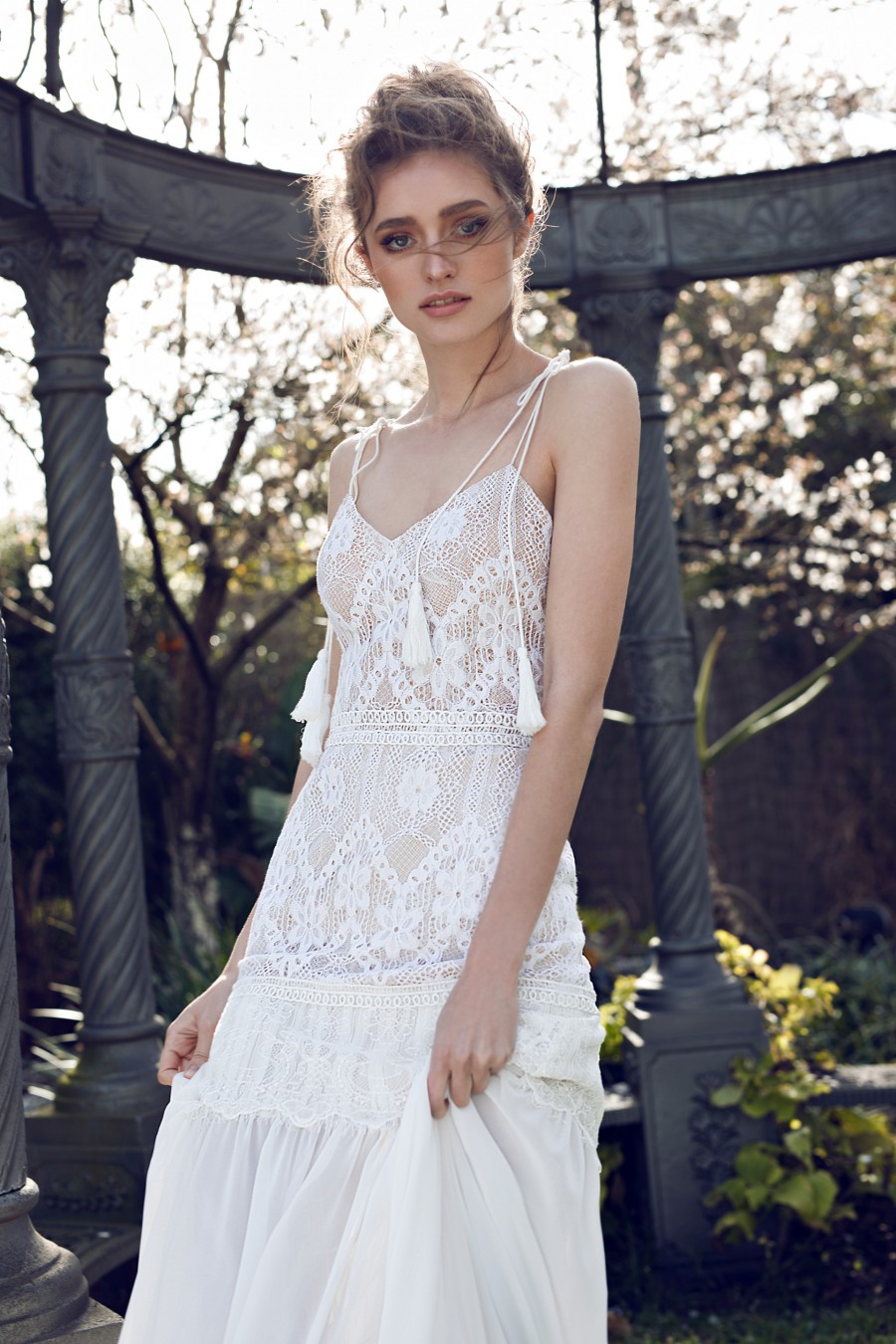 A beautiful bohemian drop waist wedding gown that is absolutely stunning. This feminine style is perfect for a romantic summer wedding day.
10.

Subtle Lace Drop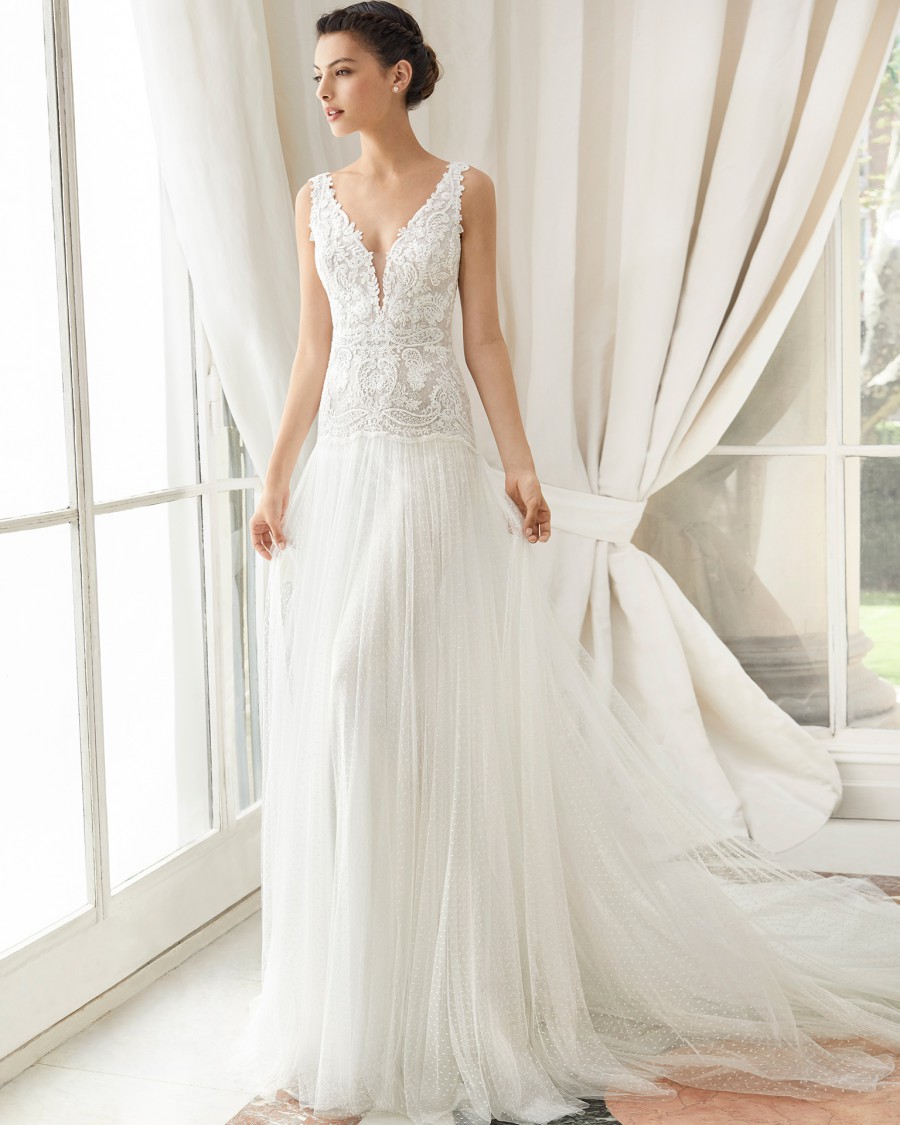 A subtle drop waist style from Rosa Clara. The stunning lace bodice extends to the hips where it meets a delicate tulle skirt. A flattering and feminine way to embrace the drop waist cut.
11.

Drop Waist Tulle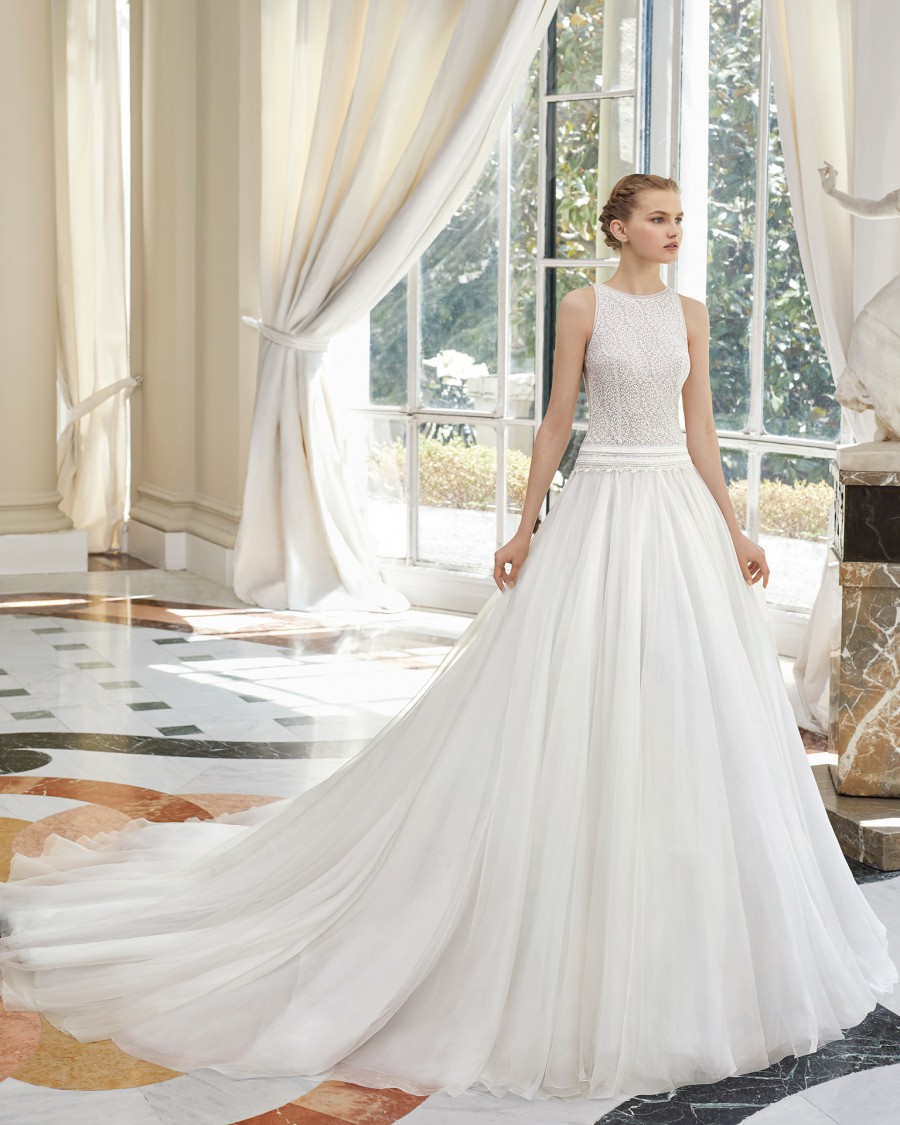 A stunning tulle gown with a unique drop waist cut. A modest floral bodice pairs with a large tulle skirt for a elegant yet feminine feel. Where the bodice meets the skirt is a braided belt accent for a slight rustic finish.
12.

Golden Embellishment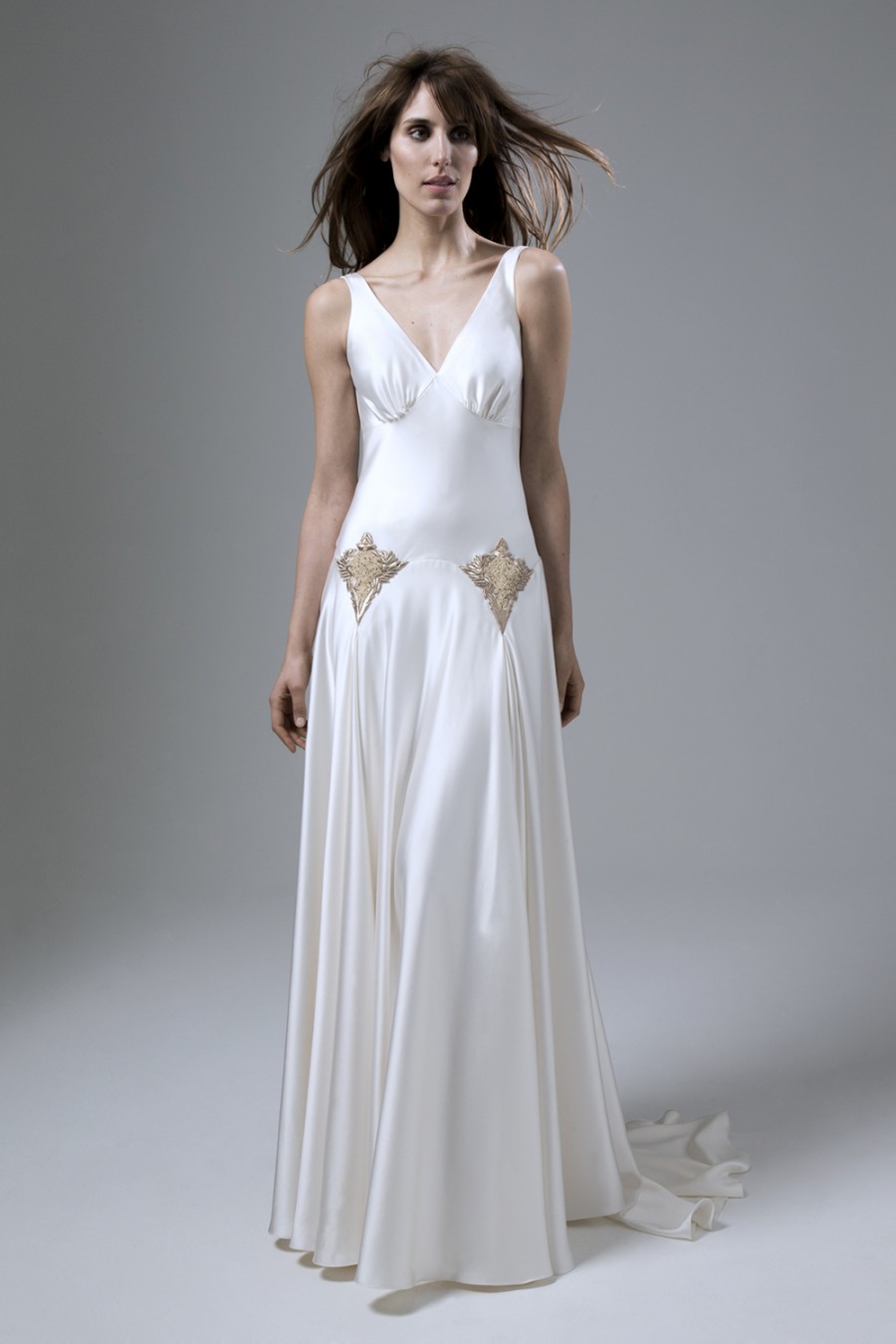 A surprising wedding style that captivates viewers with its golden embellishment. This seemingly classic silk gown features two large golden accents that sit right at the base of the drop waist cut. A stunning design that is truly like nothing else.
13.

Fit for a Princess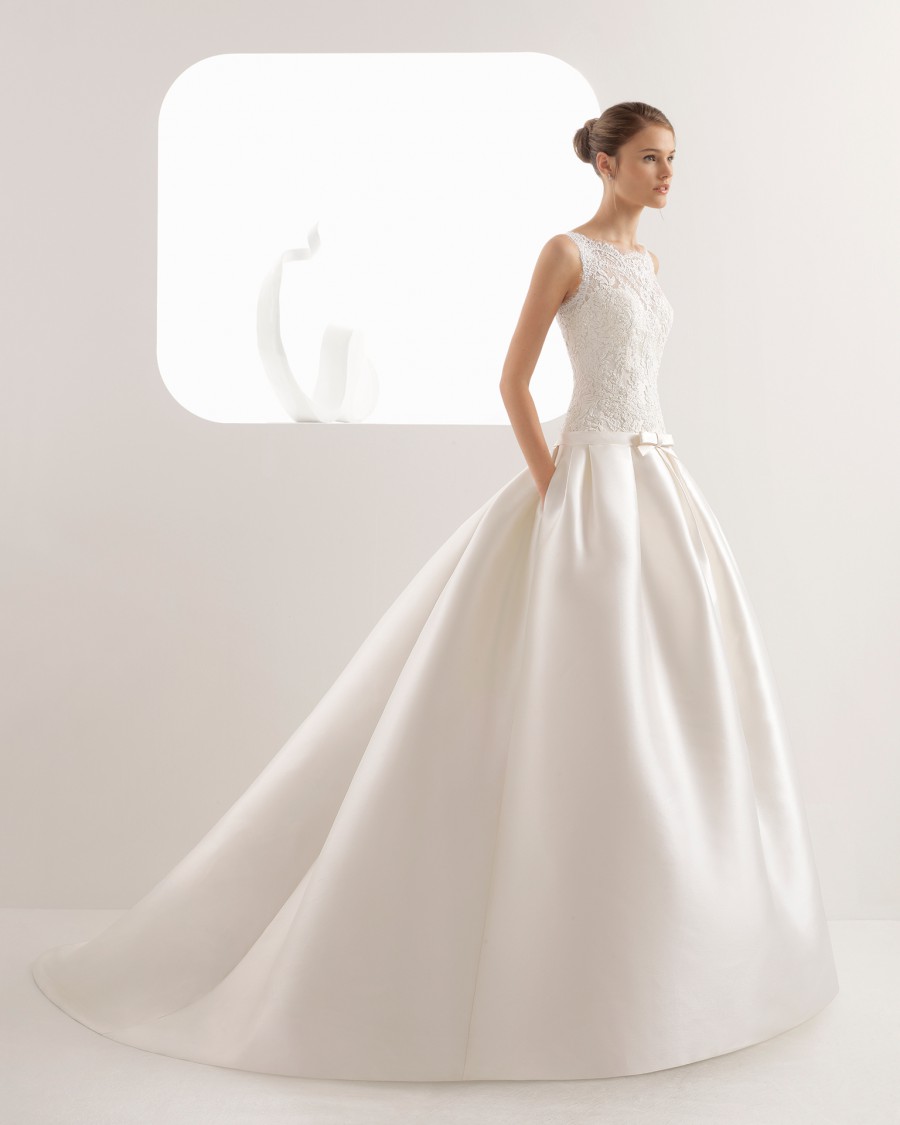 A stunning regal drop waist wedding gown fit for a sophisticated princess. The fitted bodice and drop waist is so flattering and will show off your feminine figure!
14.

Contemporary Shirt Dress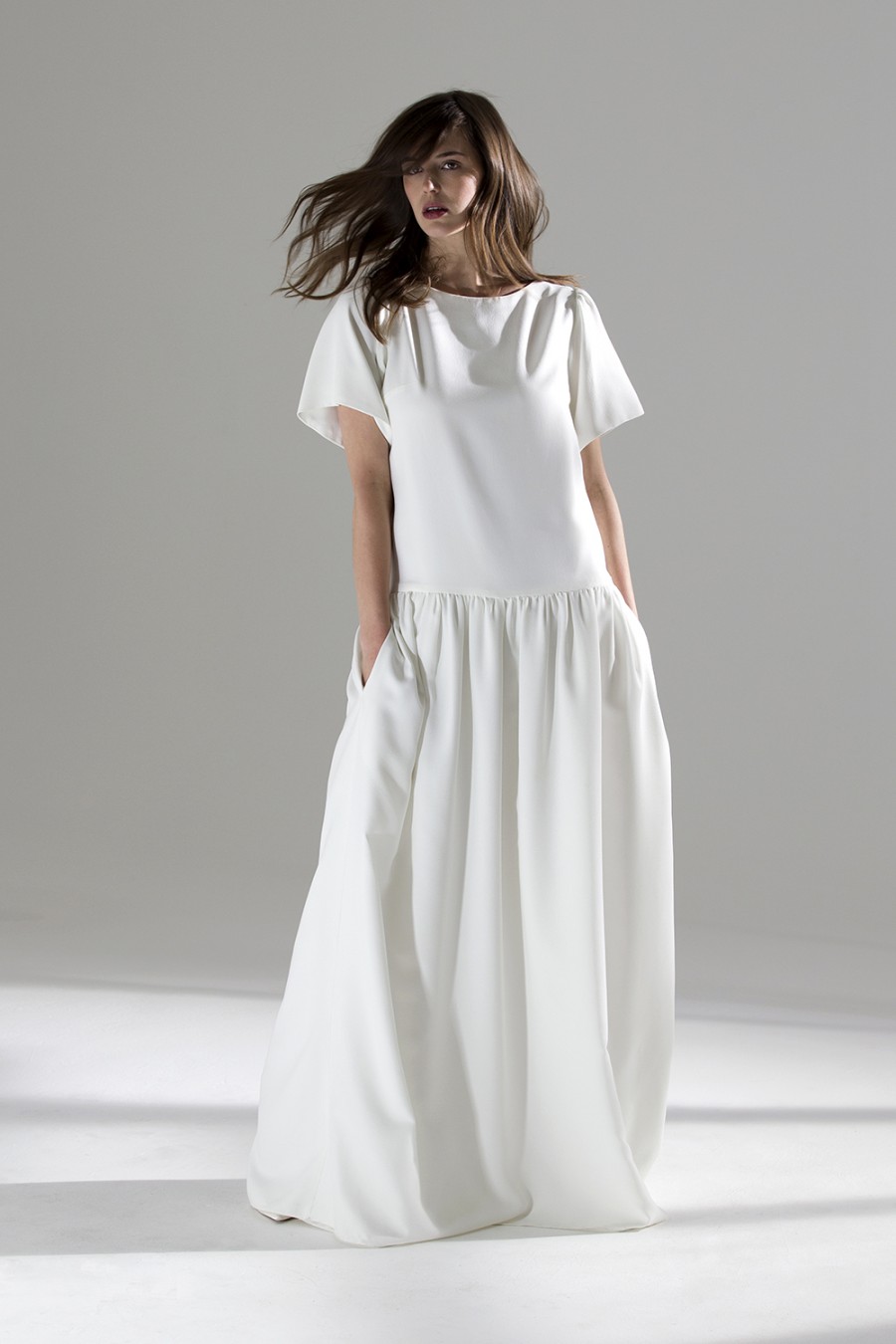 A truly one of a kind, contemporary drop waist, shirt dress style gown. This fashion forward style looks as trendy as it does comfortable. A gorgeous alternative wedding style that breaks away from tradition.
15.

Sheer Overlay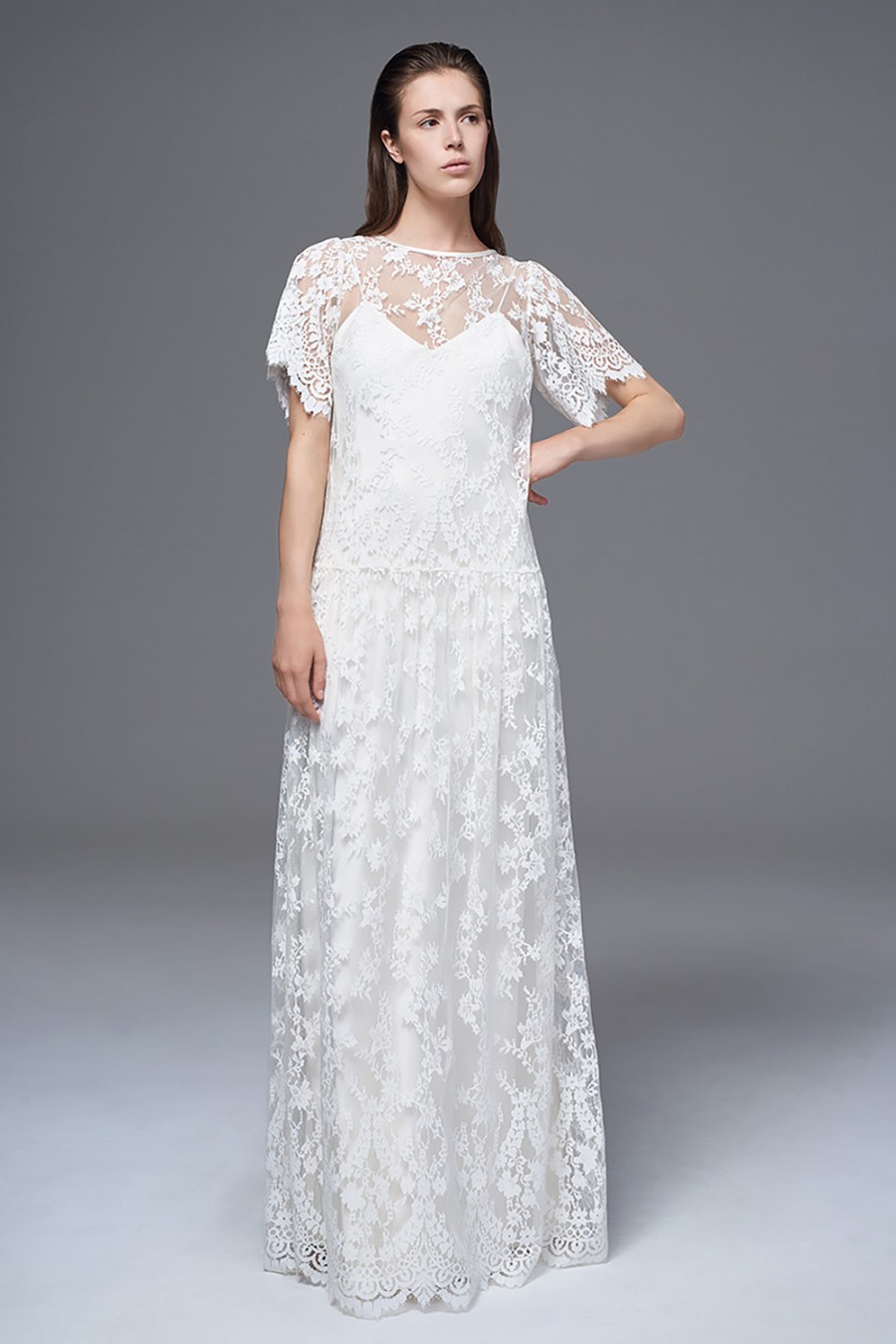 Our next style incorporates this drop waist trend in a soft, feminine fashion. A classic silk slip dress is layered with a delicate, lace overlay with a subtle drop waist cut. A simple wedding style that is fashion forward, and delicately feminine.
16.

Simple Silk Drop Waist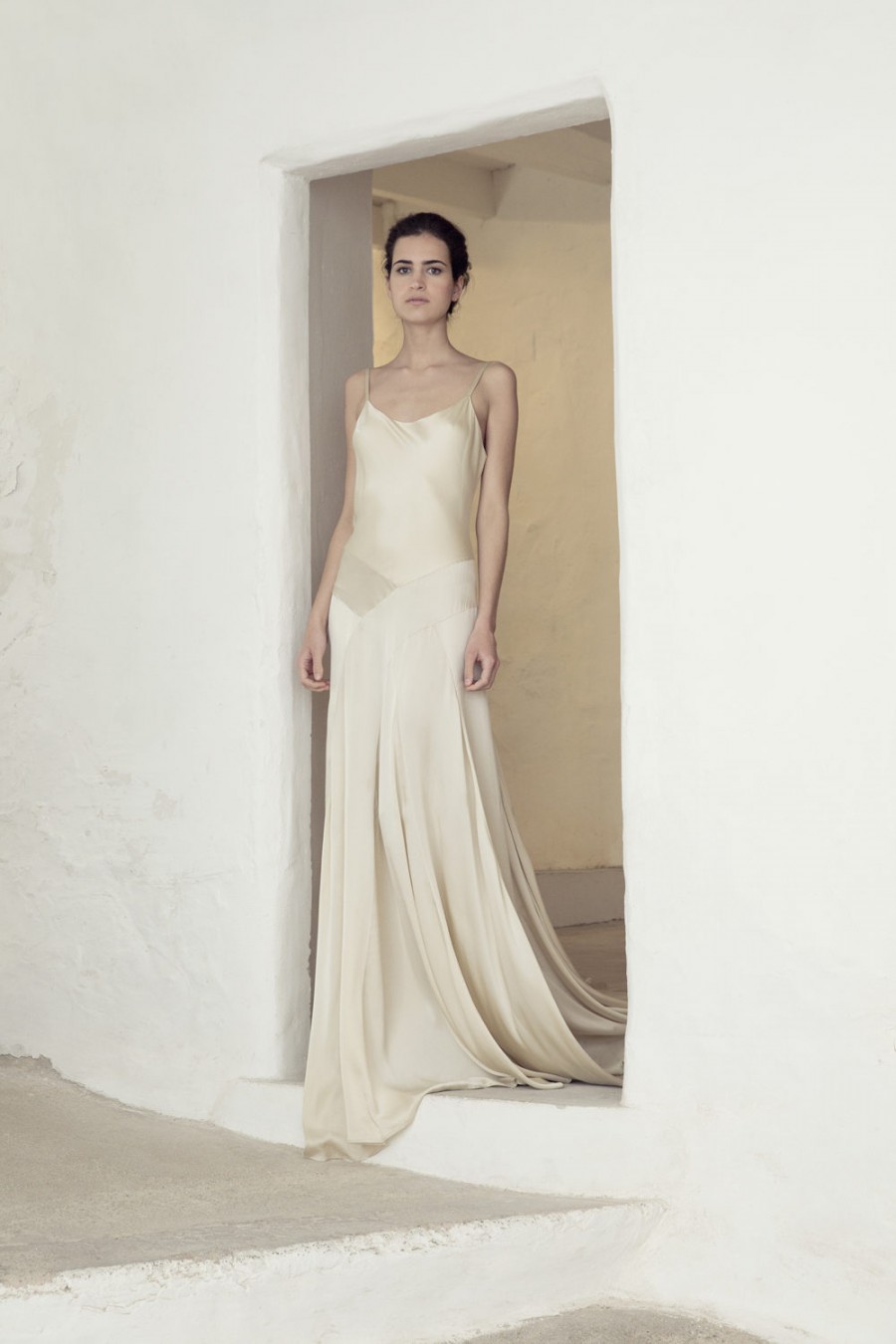 A simple silk bias cut gown from Cortana. This stunning style features a flattering drop waist where the seamed silk overlaps. The cut on this dress is subtle, yet flawlessly designed.
17.

Simply Sheer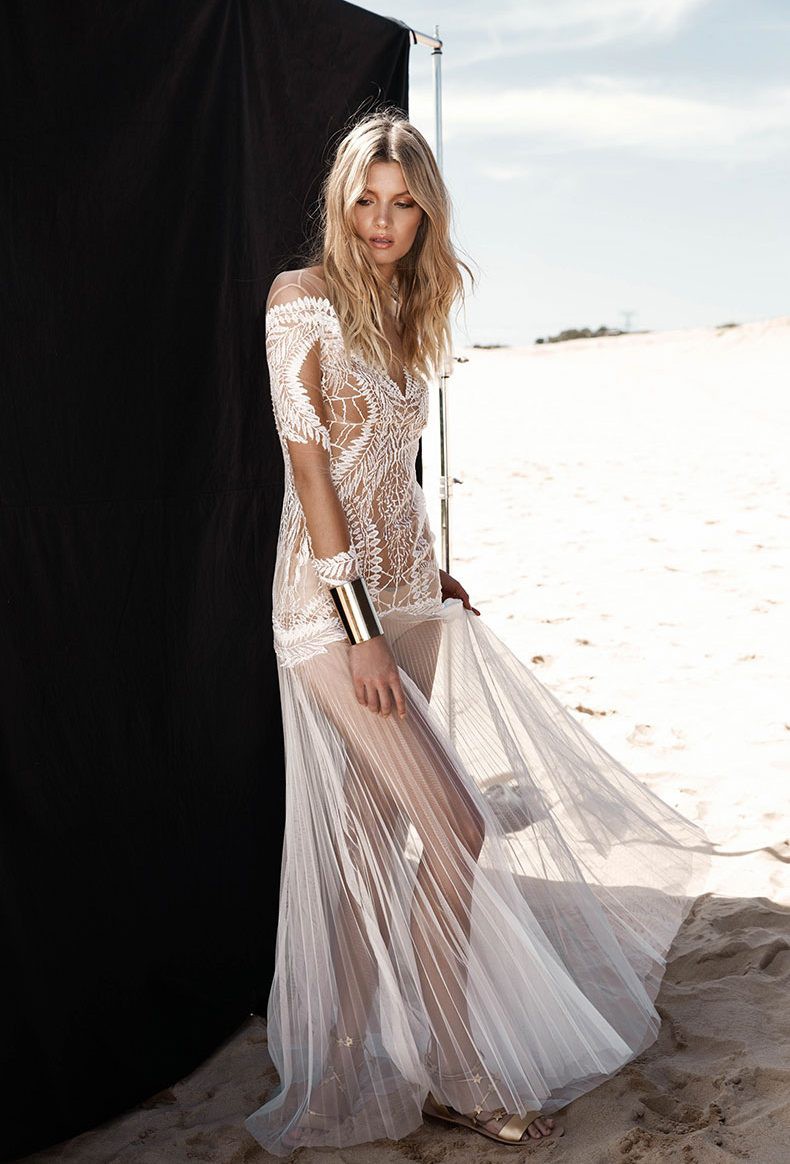 A sexy, sheer drop waist cut wedding gown for a brave, fashion forward bride. Perfect for a beach front, destination wedding day!

By Kathryn Schrotenboer