It's time to take a trip down memory lane with BHLDN's special anniversary collection.
It is hard to believe, but it has been a decade since BHLDN opened its doors. And ever since then, they have been an influential force in bridal fashion. To celebrate this occasion, BHLDN has hand picked 10 of their favorite past styles to create the limited edition Decade Collection. So the big question is: What do you think about their selection?
01.

Cate: Needle & Thread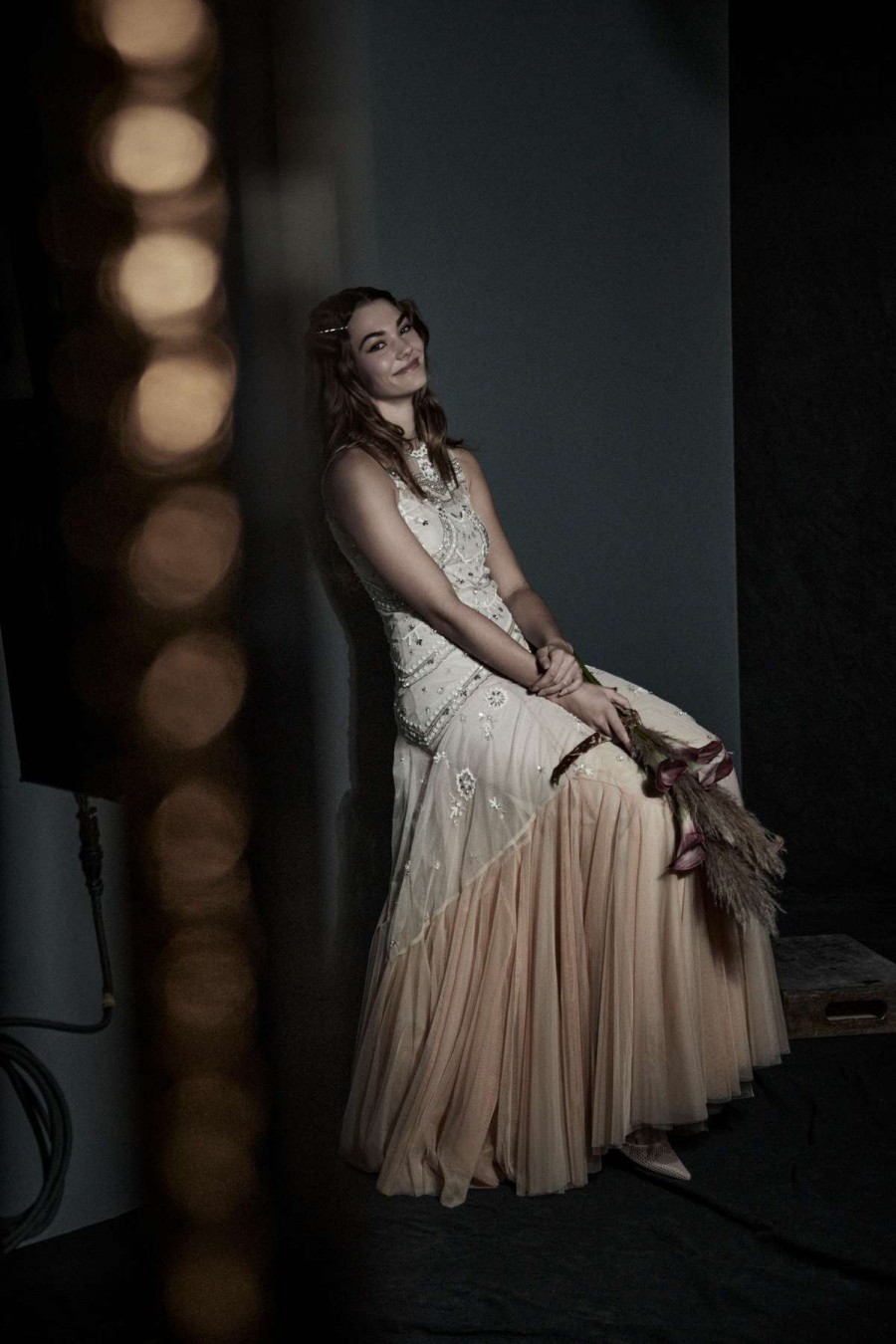 Let's start off the list with this bold, ivory and blush ombre gown from Needle & Thread, which was first sewn in 2015. Needle & Thread never disappoints when it comes to unique bridal gowns, and this stunning dress is no exception. This gorgeous tulle gown has a subtle drop waist silhouette and the most stunning design of tonal sequins and silver-cut beads.
02.

Harrow: BHLDN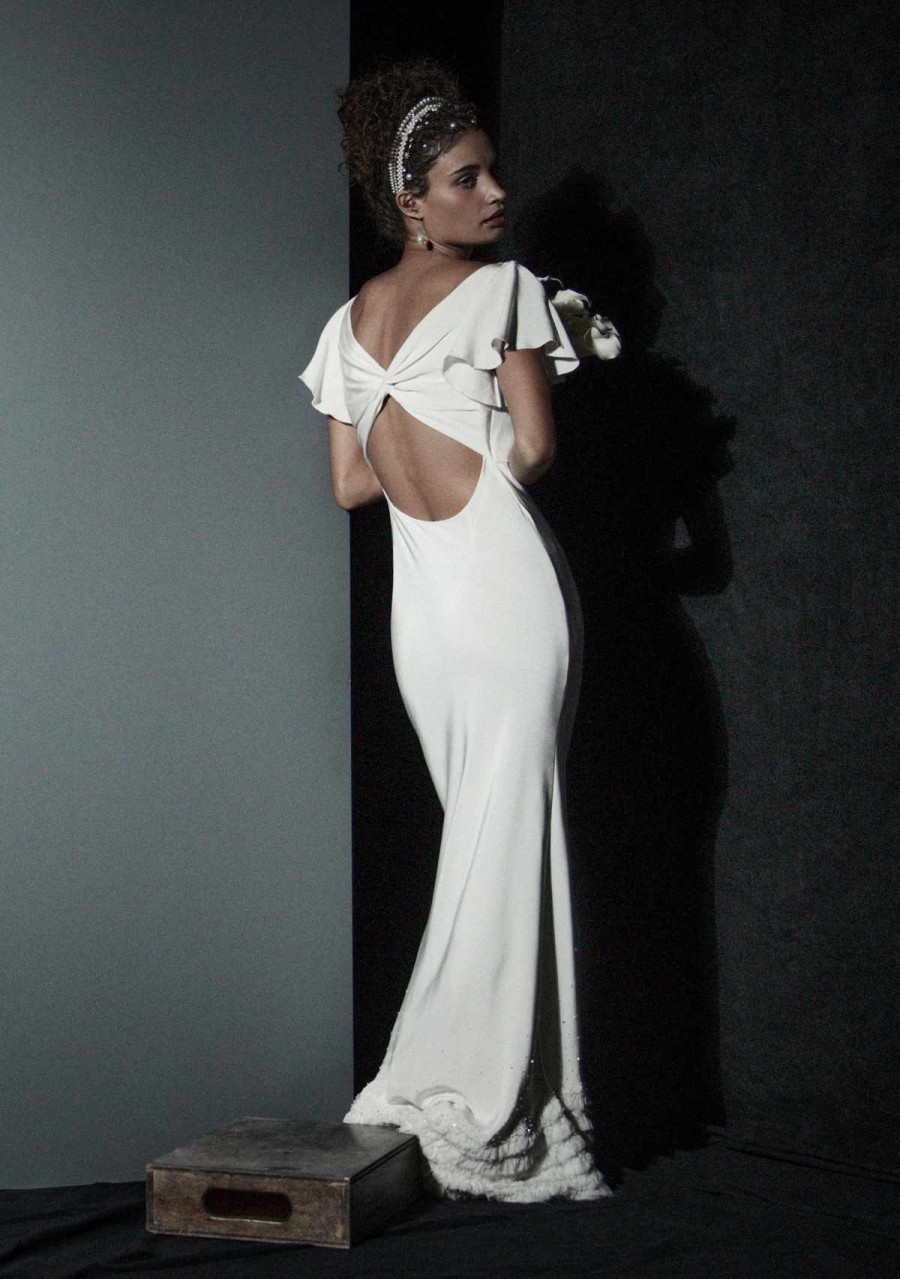 We are really going back in time with BHLDN's Harrow gown, first sewn in 2011. This gown is the perfect mix between contemporary and timeless styles. It has an old Hollywood glam feel to it, while also being very minimalist and clean. This silk crepe gown has a slip silhouette with hand-cut pieces of chiffon ruffles at the hem. But what really steals our heart is the twisted back design and delicate flutter sleeves.
03.

Neela: Beth Bowley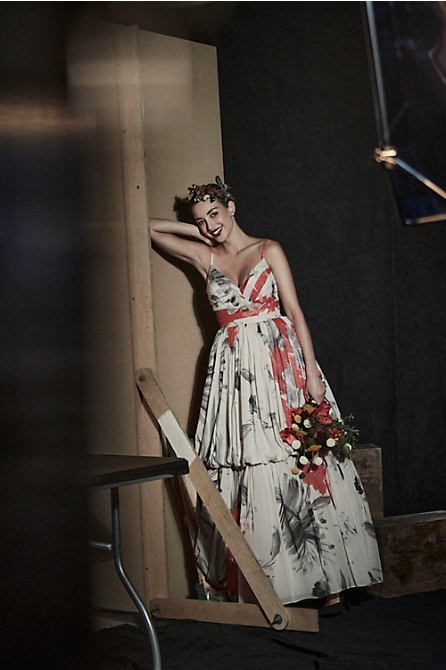 BHLDN is really pushing the boundaries of bridal fashion with this next gown in their Decade collection. A Beth Bowley design first sewn in 2011. Featuring coral and gray florals, this gown is for the boldest of brides out there. We are loving the flattering V-neckline bodice and stunning tiered skirt. So what do you think...are you brave enough to pull off a colorful bridal style like this on your big day?
04.

Roane: Anna Sui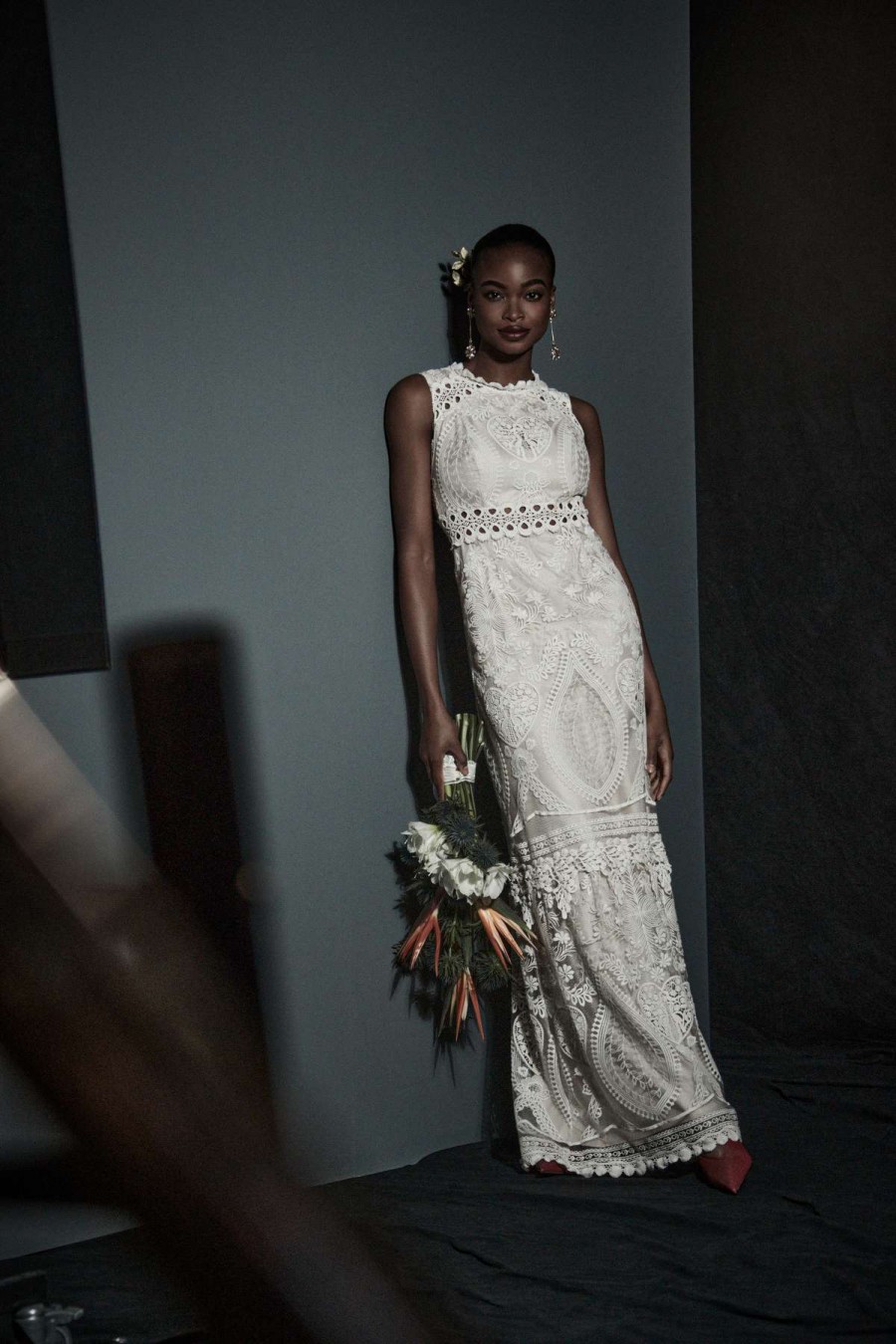 The next gown in the Decade collection is a lace sheath first sewn in 2015. This eclectic gown has us dreaming of a beachfront wedding day in a secluded tropical destination. This captivating gown features peekaboo lace at the waist and heart-shaped motifs throughout the design for a truly romantic look.
05.

Lorne: BHLDN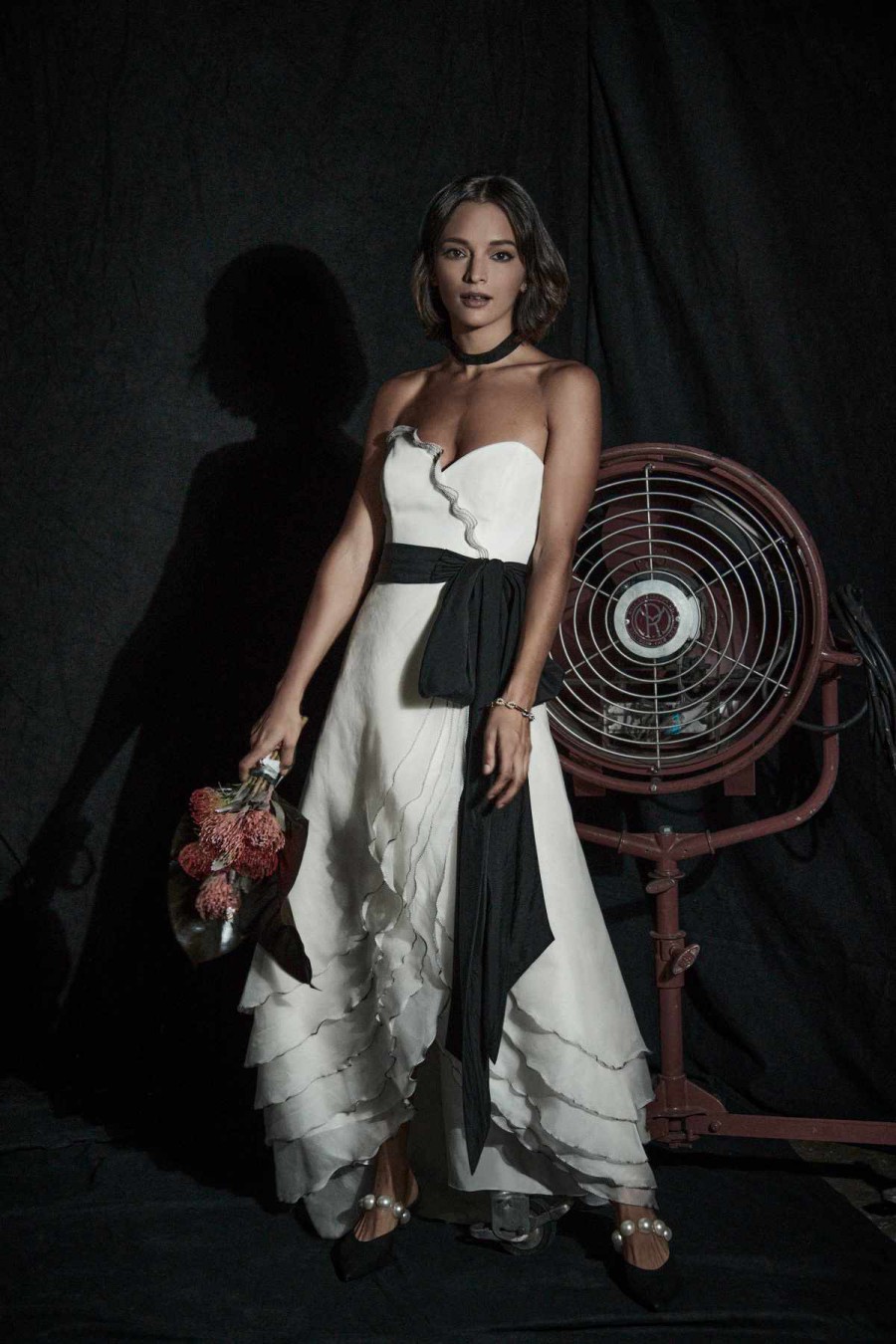 Next up in the Decade collection we have a unique BHLDN design first sewn in 2011. This playful style is made from layers of silk organza atop a tulle flounce. The strapless neckline features a ruffle accent that mimimic those on the skirt. And we are loving the playful high-low hemline. To finish off the look in a big way, the dress features a long black sash.
06.

Lita: Catherine Deane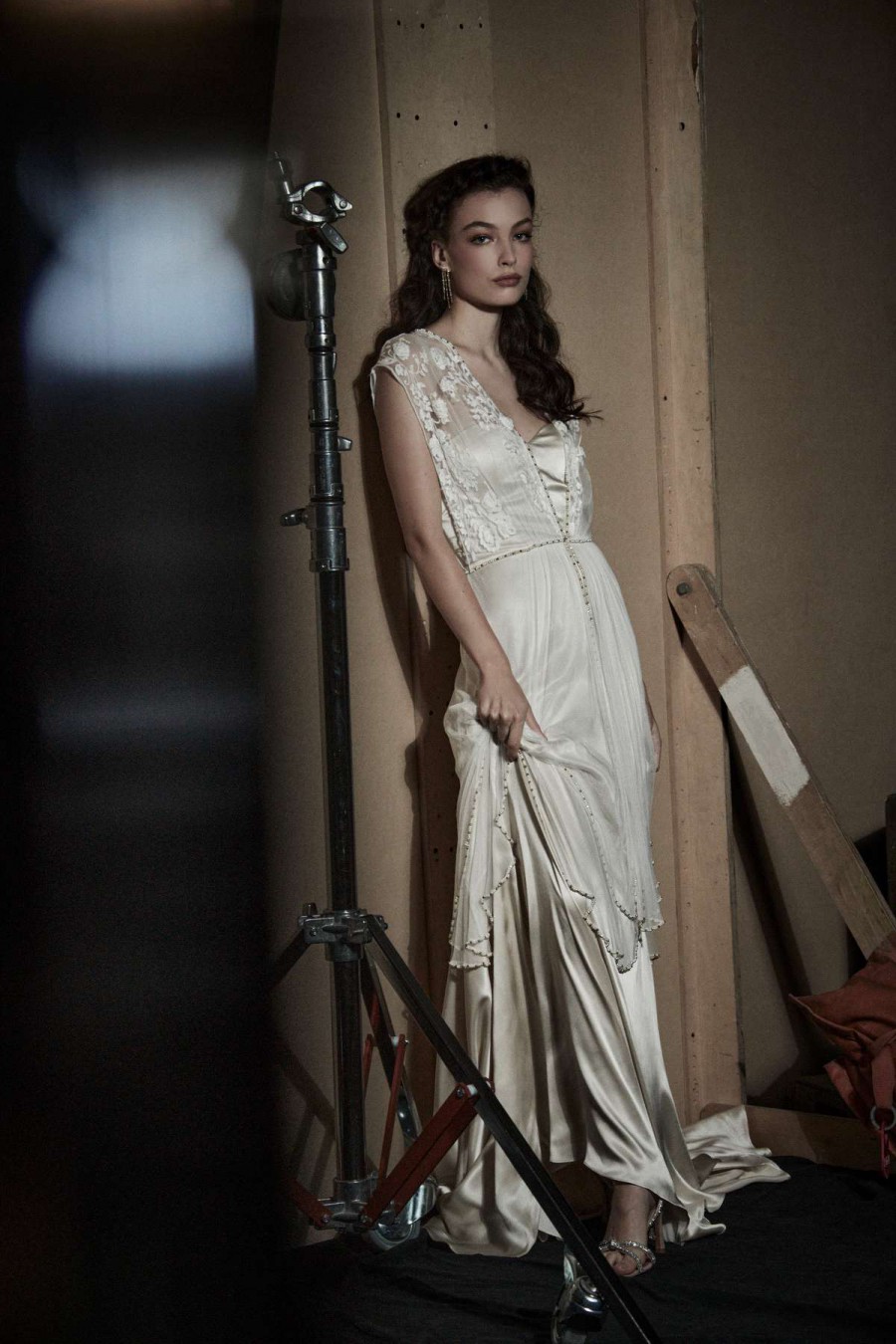 The next gown in the Decade collection is all about vintage romance. First sewn in 2011, this dress from Catherine Dean is lavish and glamourous. A gauzy coverlet layers on top of the luminous silk charmeuse skirt for an ultra feminine feel. And to finish things off, the gown features some delicate pearl accenting.
07.

Evelina: BHLDN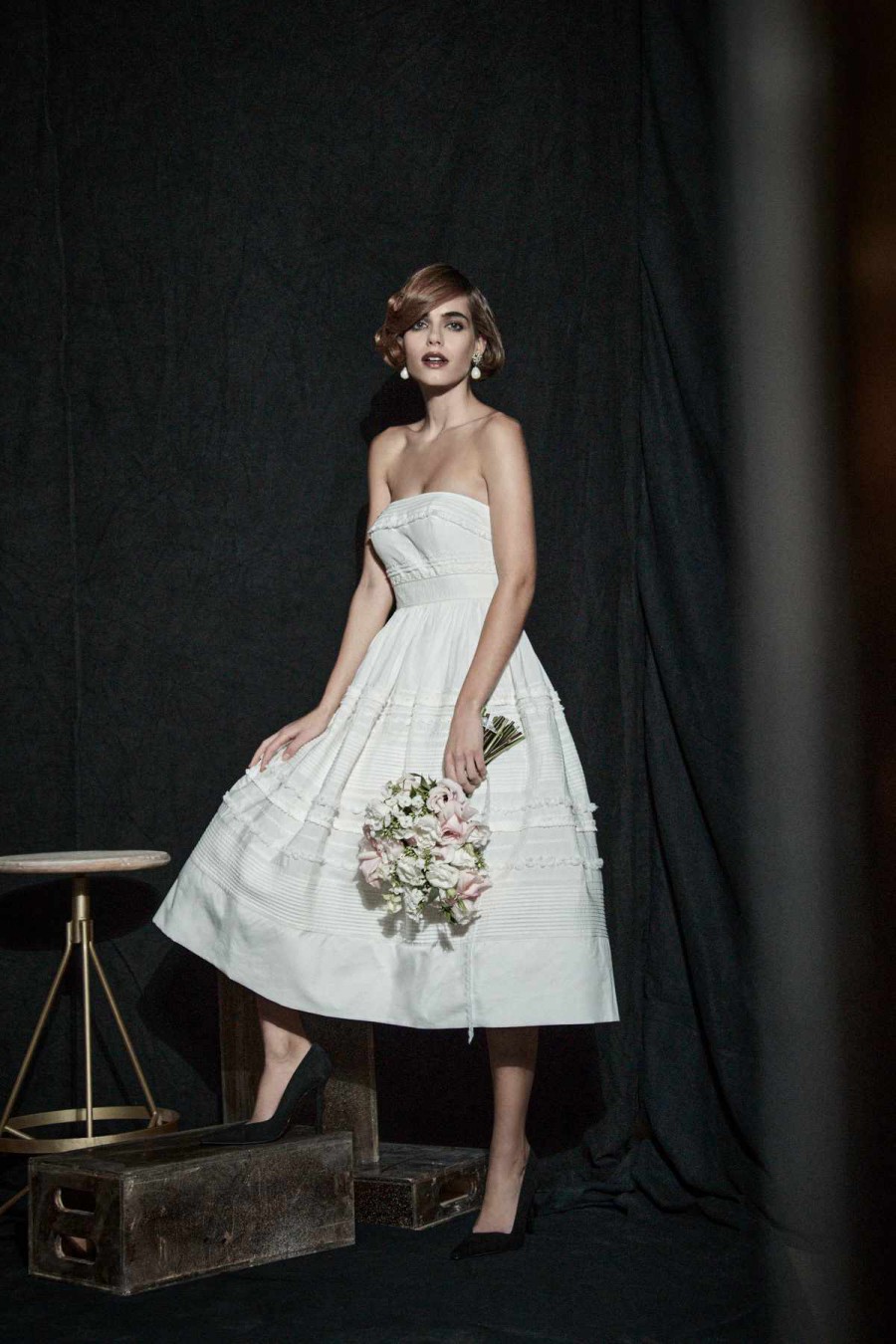 It is hard to resist an adorable mini bridal style, and BHLDN gives us just that with the Evelina gown. This chic and feminine silk-cotton midi gown features rows of gorgeous texture. First sewn in 2011, this seemingly simple midi gown features exciting texture and detailing.
08.

Bexley: BHLDN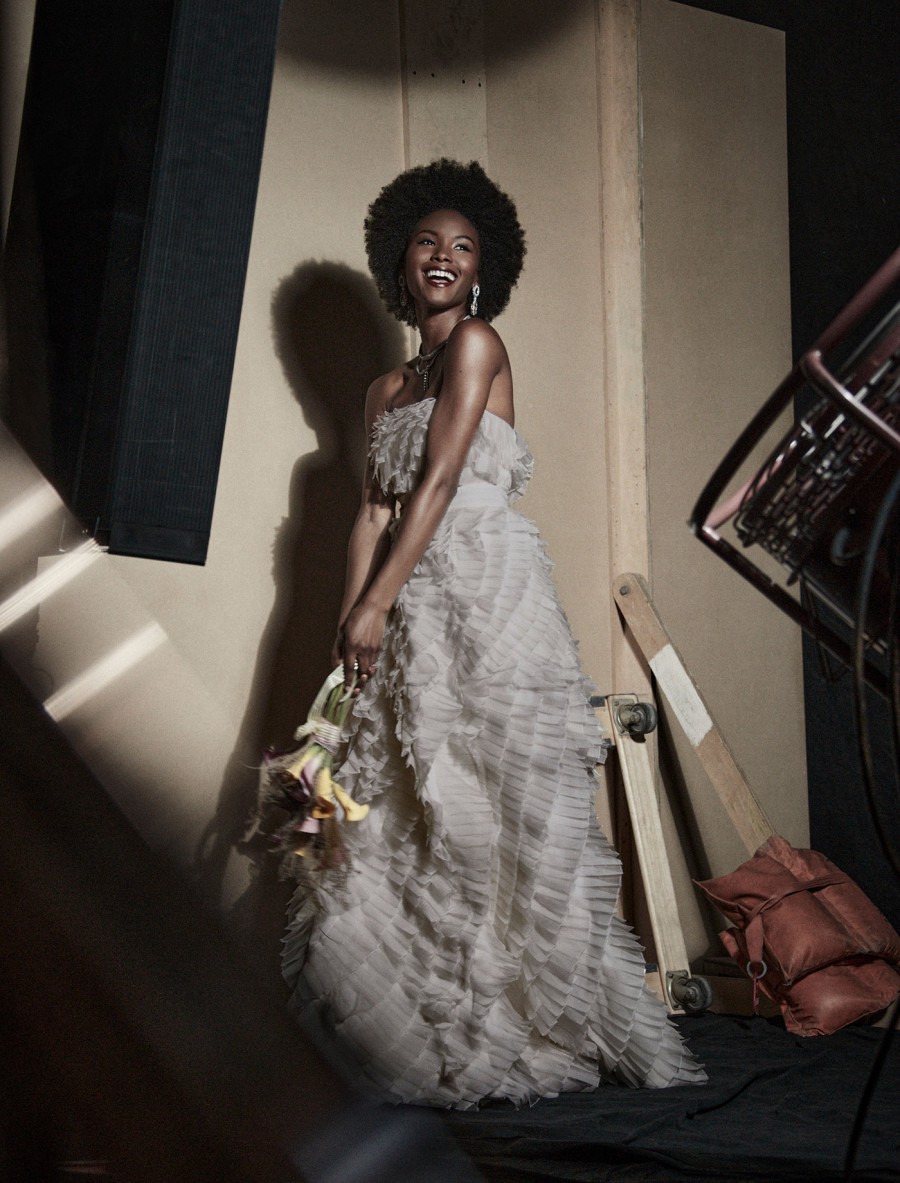 The most dreamy gray bridal gown we have every seen! First sewn in 2011, the Bexley gown from BHLDN is truly one-of-a-kind. This daring gown features bias-cut pleats that cascade down the gown like a beautiful waterfall. With just a subtle train, this gown appears to float through the air. This playful look is one that our contemporary brides are sure to love!
09.

Emma: Theia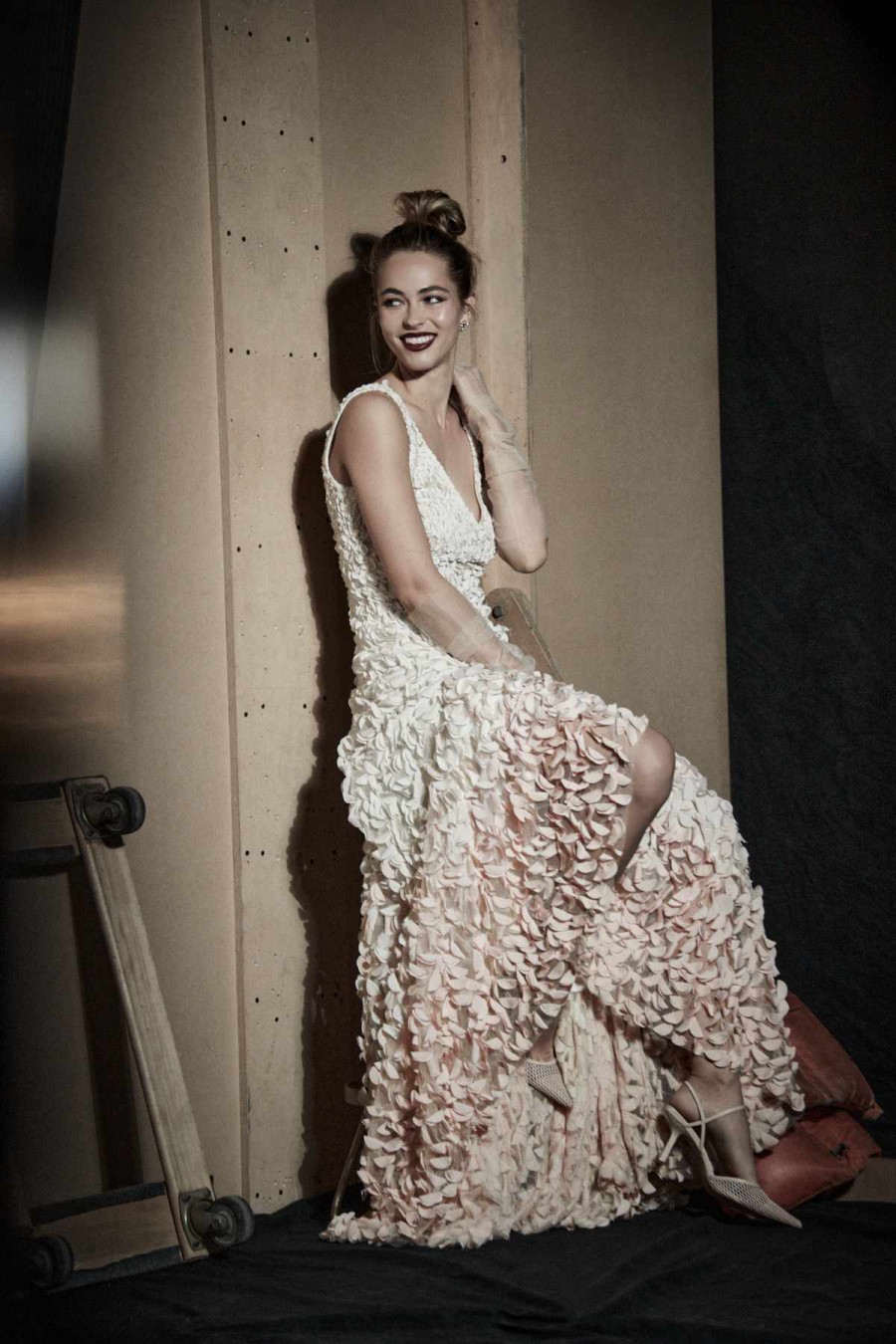 Inspired by Japanese cherry blossoms, this next wedding gown in the Decade collection will take your breath away. This one-of-a-kind floral inspired gown from Theia was first sewn in 2015. Featuring laser-cut petals that float down a light tulle base. And did we mention the stunning pink ombre effect??
10.

Bryn: BHLDN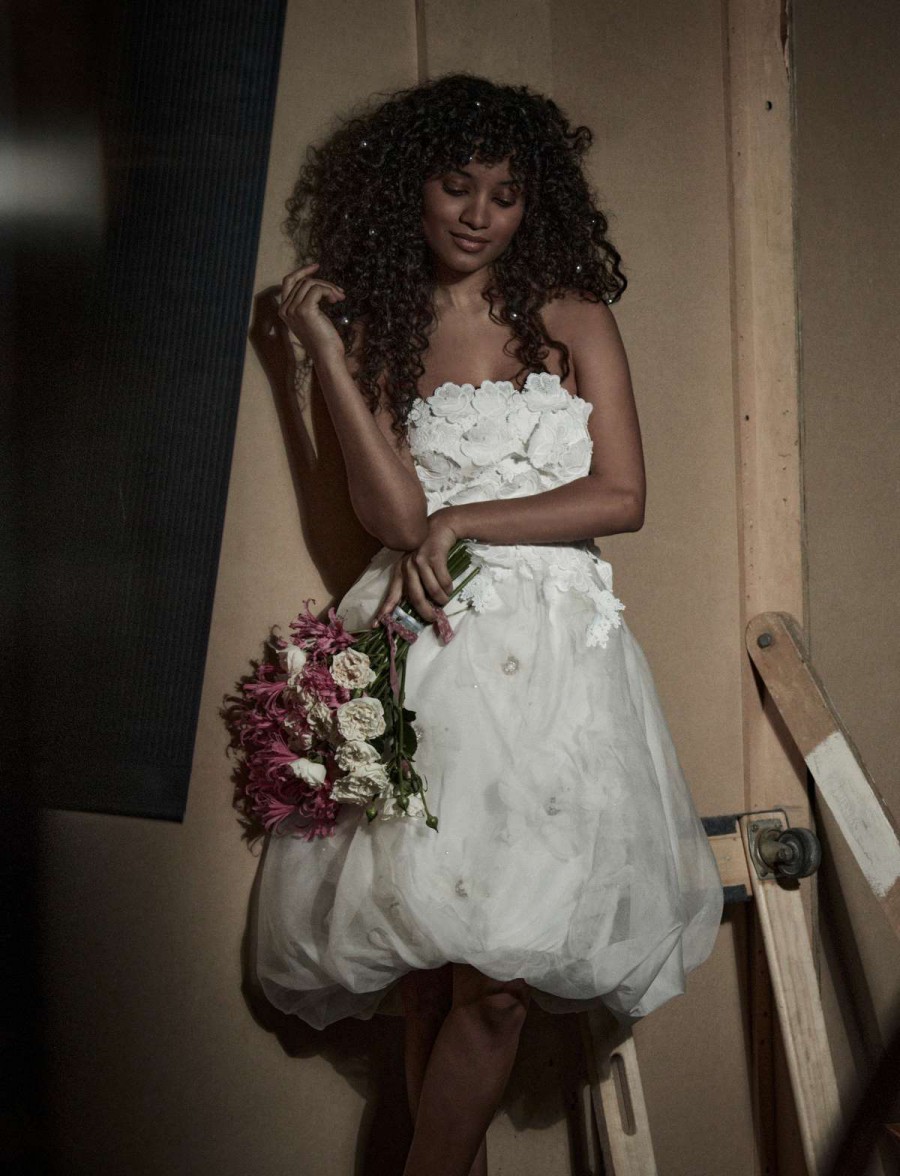 BHLDN finishes the Decade collection with an irresistible bridal mini first sewn in 2011. This adorable bubble dress features textured floral details on the bodice and hand-jeweled flower appliqués under the silk organza overlay skirt. There are so many exciting features on this bold bridal mini!

By Kathryn Schrotenboer