Corset wedding gowns are an instant classic. But combine that with the beloved contemporary peplum cut - and we just can't get enough of them!
We are collected our favorite corset peplum cut wedding gowns that are feminine, sexy, and a modern bride must see! Get ready girls - you aren't going to be able to get enough of these fabulous, chic wedding styles!
01.

Nude Peplum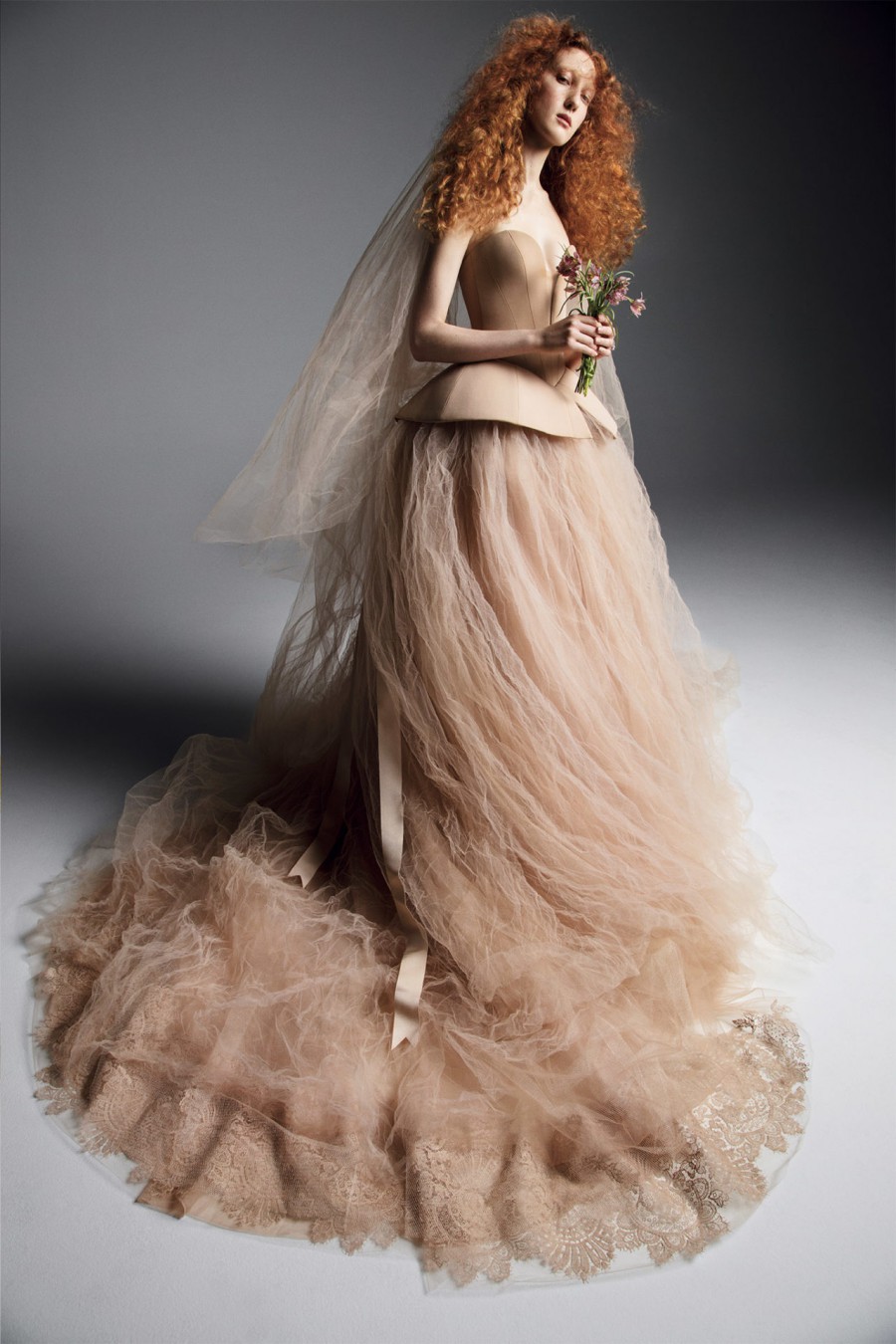 Vera Wang brings us a unique nude, peplum corset style gown like nothing we have seen before. This gorgeous gown has clear vintage influences within its breathtaking modern design.
02.

Modern Peplum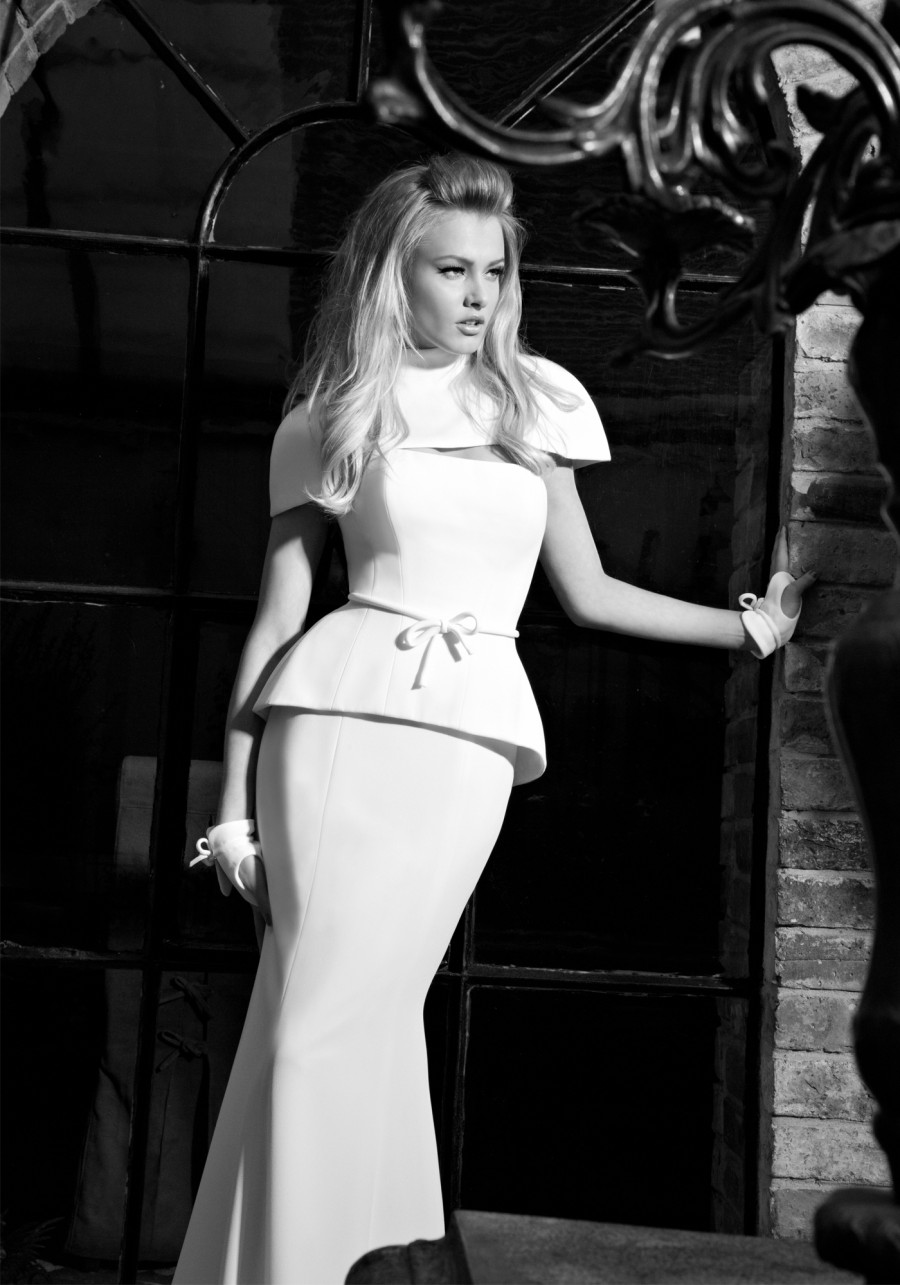 If you can't get enough of the previous corset peplum design - you are going to love this next style. A clean, modern and feminine design that features a sleek corset cut peplum top. This gown is a beautiful mix of classic and contemporary influences.
03.

Sexy Feminine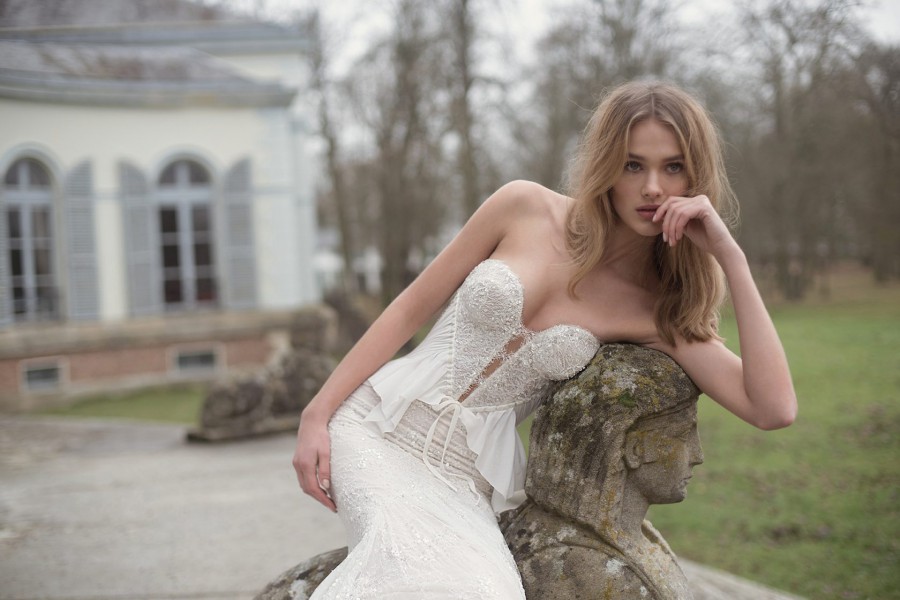 A sexy corset wedding style that is both feminine and soft. We love the flowing peplum-like detail that cascades down the waist of the bride. It gives this sexy style an ethereal whimsy about it.
04.

Edgy Goth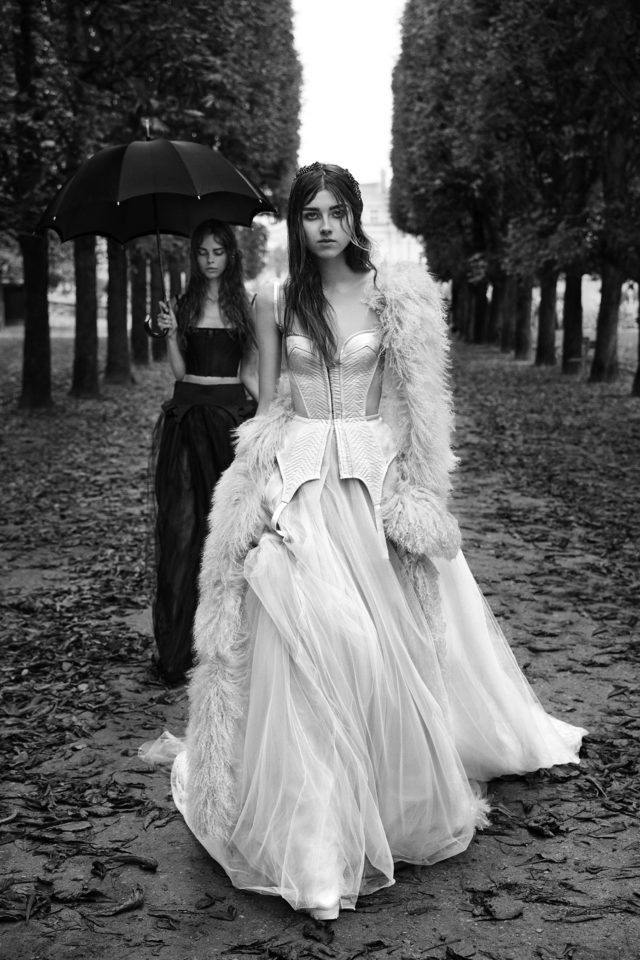 Vera Wang brings us an edgy - almost goth wedding style featuring a dramatic corset bodice that steals the show with its intense styling and texture. This edgy, peplum cut corset dress is a dark bridal style that is surprisingly feminine for our bold modern brides out there.
05.

Lace Corset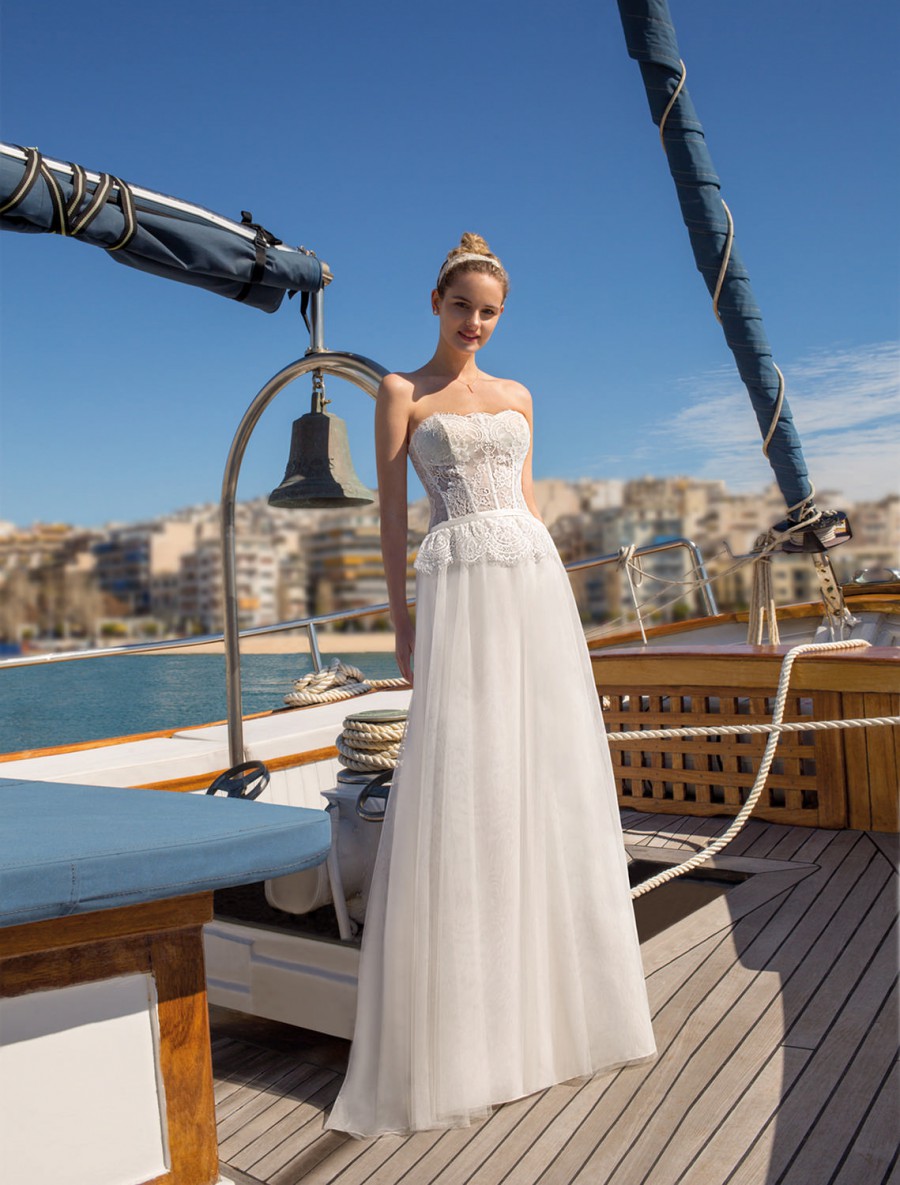 Next we have a slightly less edgy style with this sweet, lace corset peplum wedding gown. Feminine, delicate, and absolutely gorgeous! The scalloped lace peplum detail is subtle and chic.
06.

Peplum Princess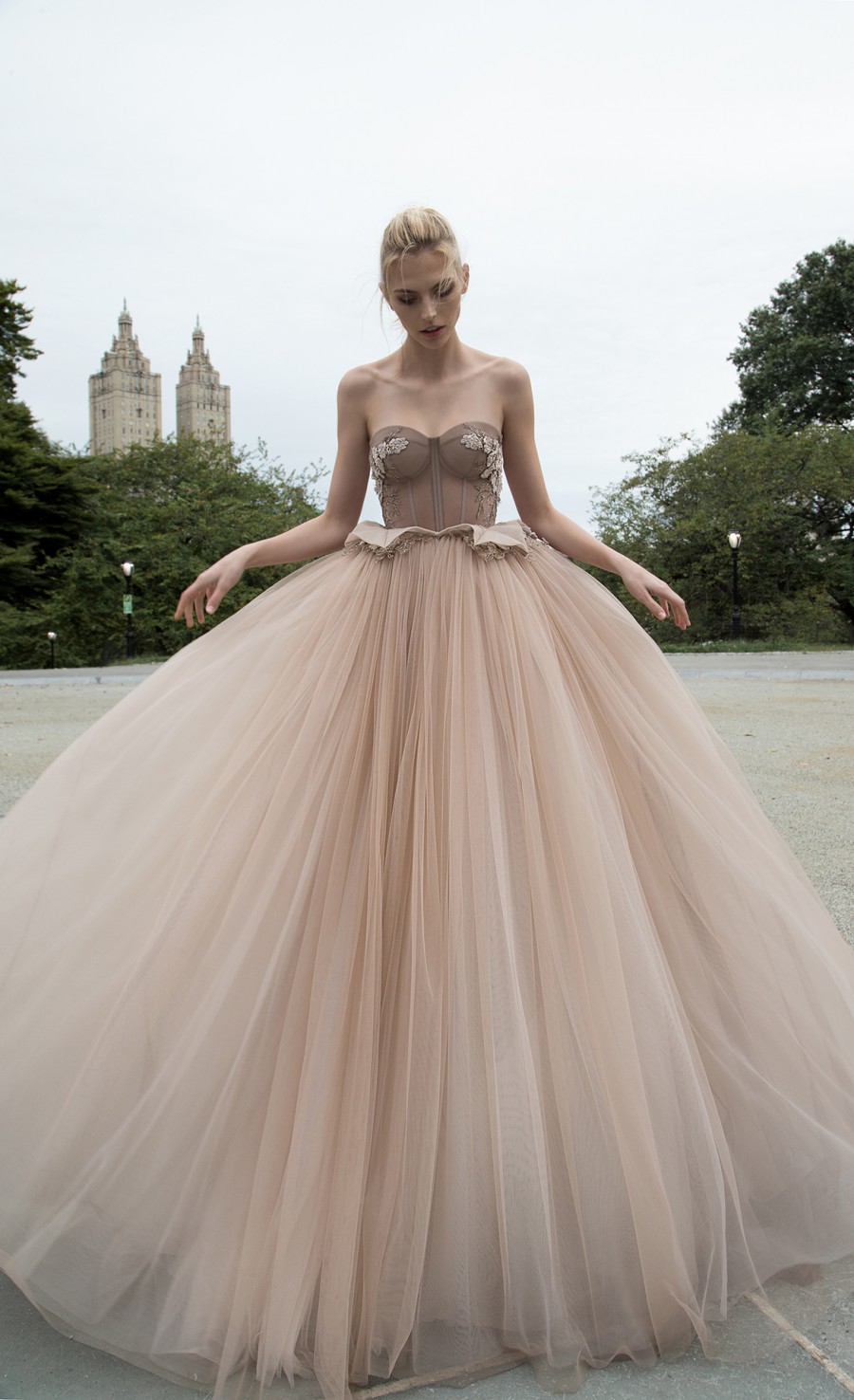 Our next peplum corset design is fit for a modern day princess with just a bit of an edgy personality. This one of a kind style comes in the most beautiful nude color tone - and features intricate embellished detailing on the semi-sheer peplum bodice.
07.

Two-Piece Ethereal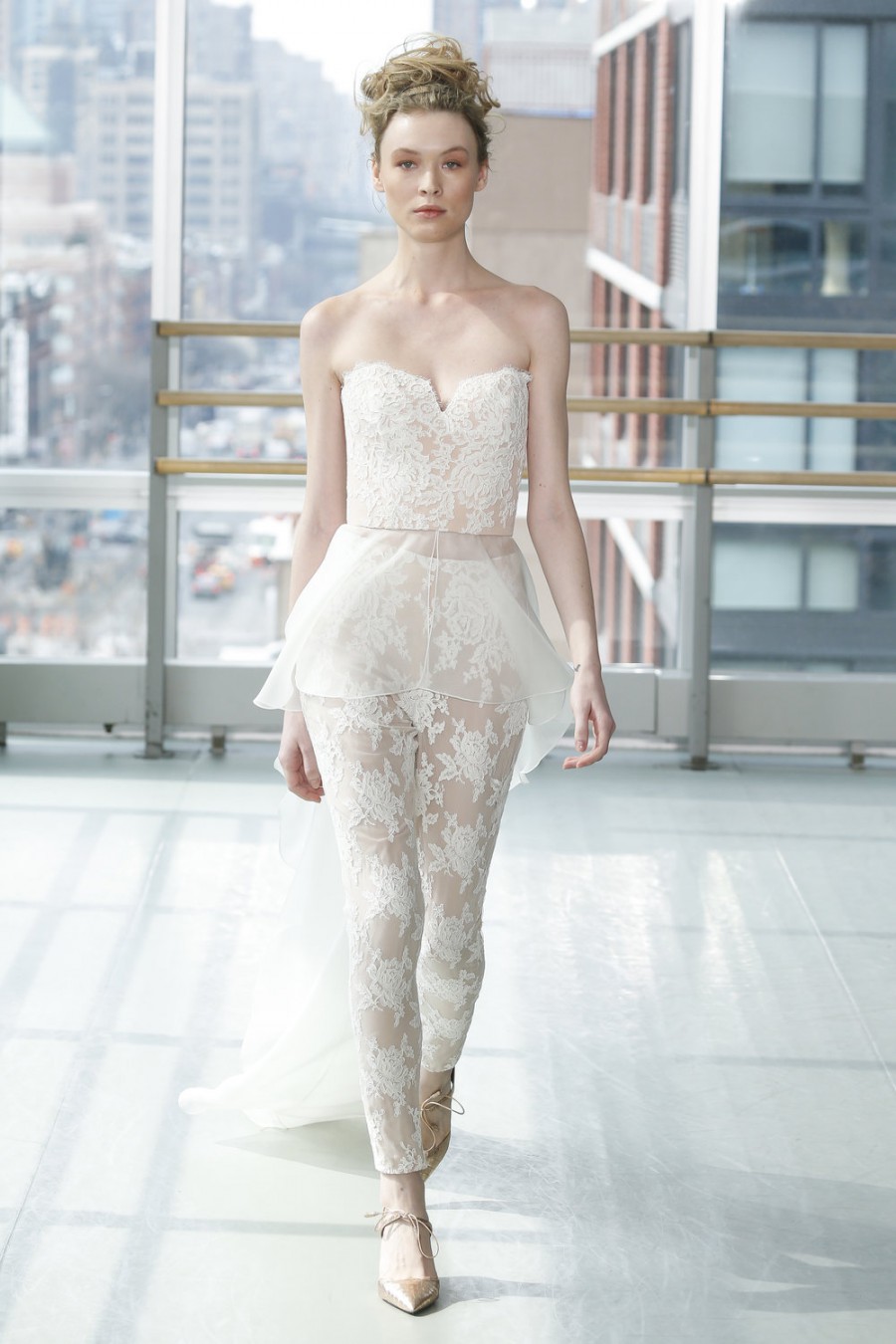 Gracy Accad brings us a lace two price bridal style that is completely unique and romantically feminine. The form fitting strapless corset top features a sheer tulle peplum accent for an airy, ethereal feel.
08.

Modern Tulle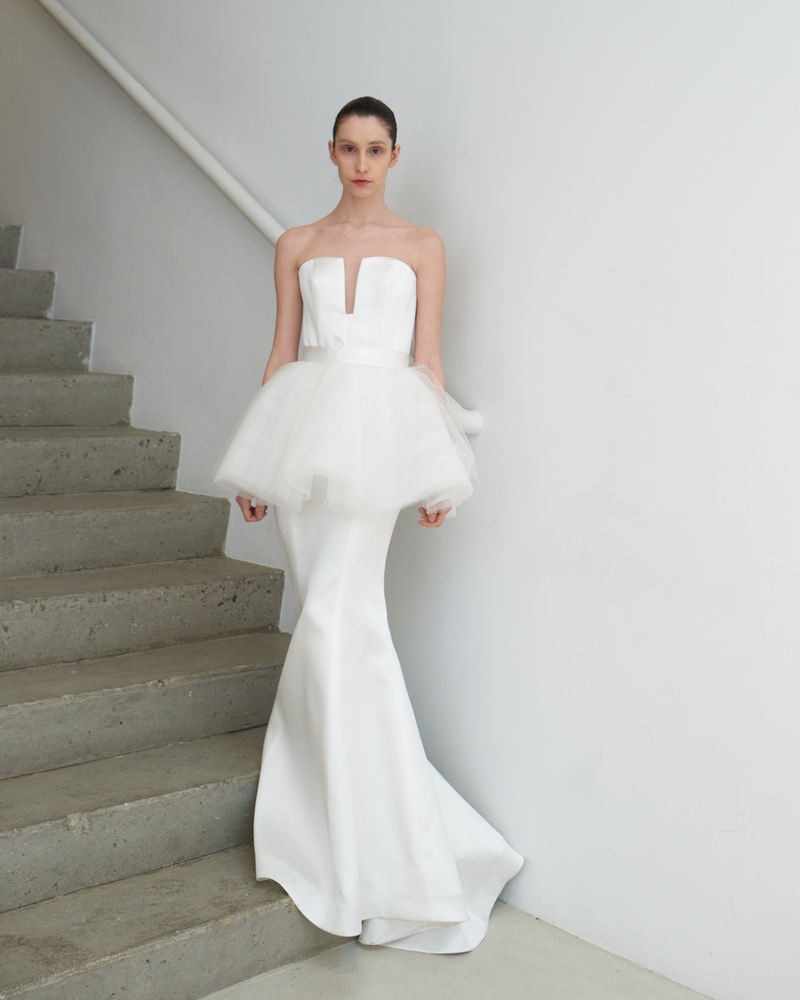 An ultra modern take on this beautiful peplum corset design. A clean cut corset bodice is accented with voluminous tulle detailing for the most beautiful mix of fabrics.
09.

Pantsuit Peplum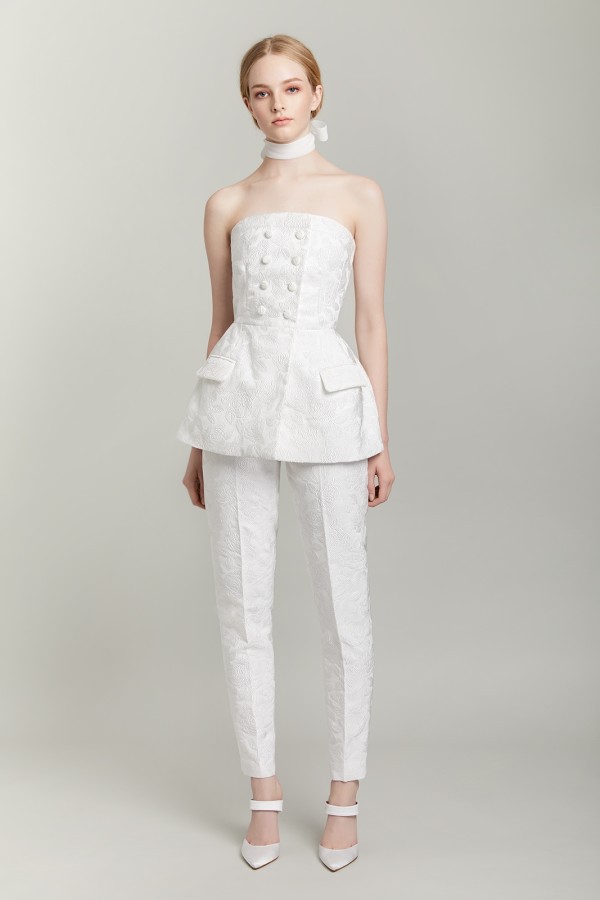 Lela Rose brings us a stunning contemporary wedding style inspired by classic tuxedo designs. This one of a kind pantsuit features a strapless corset style top with a flared peplum design. Complete with bottoms and pockets - just like a classic suit jacket!
10.

Asymmetric Netting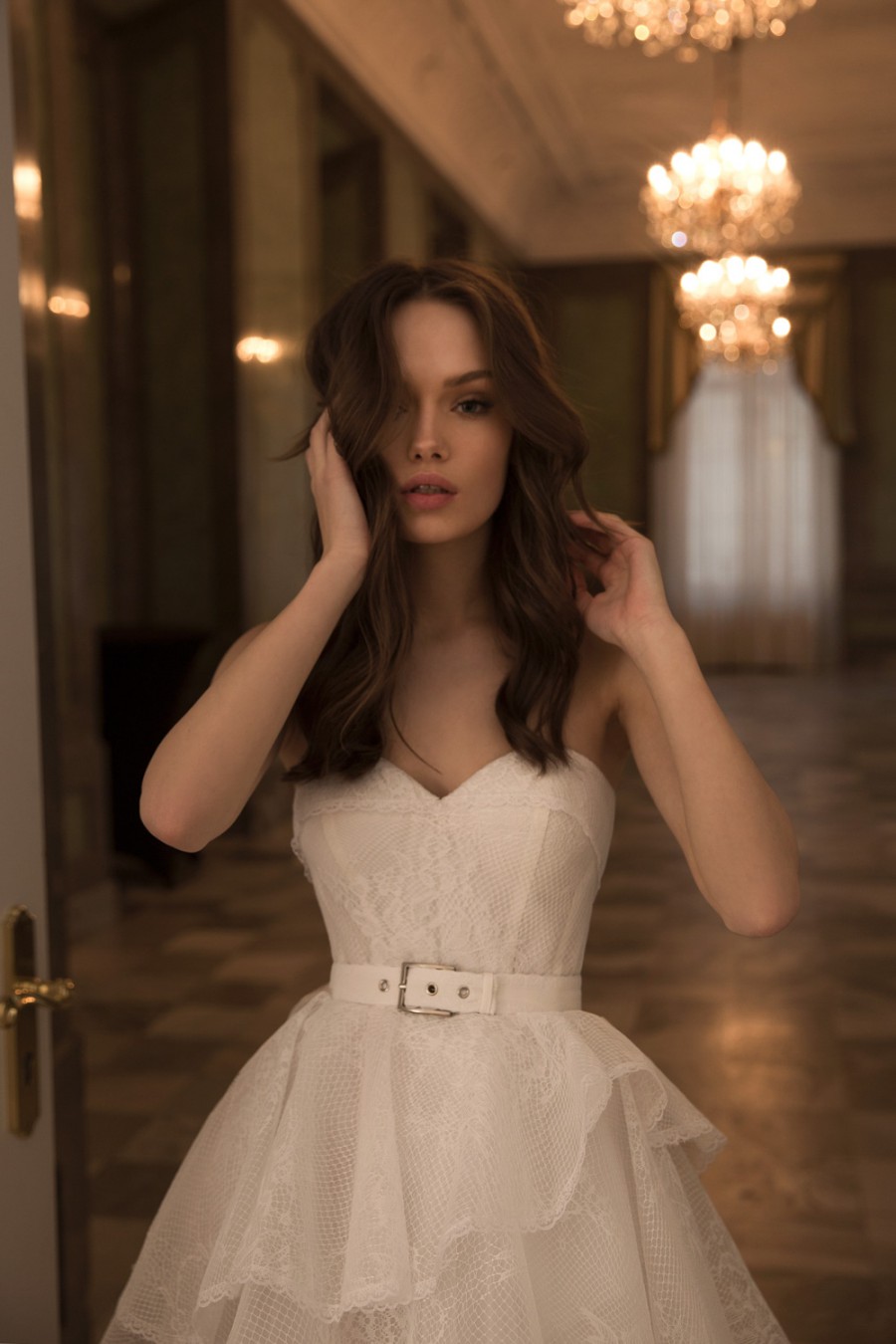 Next we have the most unique corset cut ball gown in a stunning netting fabric. This gorgeous belted gown features a subtle asymmetric peplum detailing that further accentuate the curve hugging corset bodice.

By Kathryn Schrotenboer