When it comes to wedding fashion, it's all about the bride and her dress. But shouldn't the groom feel as chic as the bride for his big day?
We all love the classic black or navy on a handsome husband to be. But when it comes to picking out your grooms wedding day wear, you should be asking yourself more than just what shade of black. From classic matchups to modern twists on the traditional, your groom should feel as special as you do when the big day rolls around.
01.

Heather Gray and Powder Blue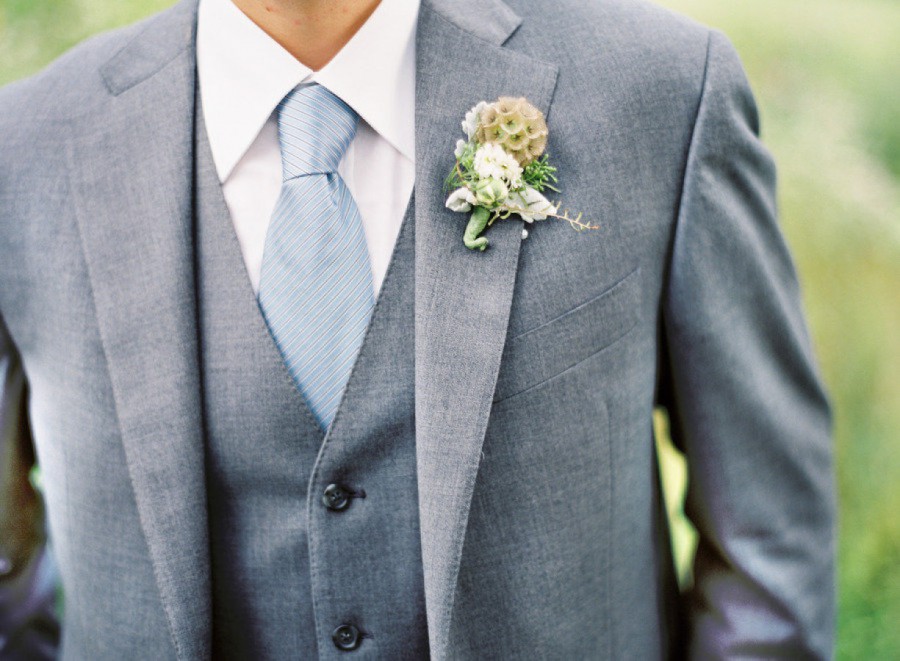 An undeniably classic combination. A subtle neutral contrast that is fitting for any wedding day celebration. Gray and navy is an ever popular combination – but powder blue adds a softer, romantic feel to your guys wedding day style.
02.

White and Cream
Opt for a more relaxed style with this airy color combination. Great for a summer outdoor reception or sandy beach wedding. This look is sure to be a hit with any laidback, nature loving groom. A simple palette to mix with any wedding color combo, and a comfortable style on a warm summer day.
03.

Deep Navy with a Golden flair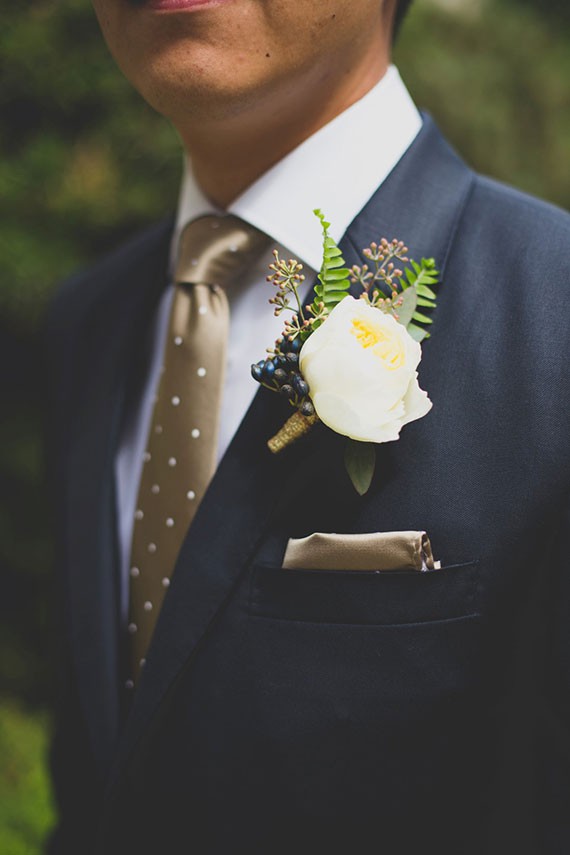 Metallic tones are making a big appearance in modern day weddings. Pair a rich navy suit with a luscious gold tie, to coordinate your grooms fashion with your metallic theme. This is an easy way to show your golden flair, in a classy way that your groom will love!
04.

Black on Black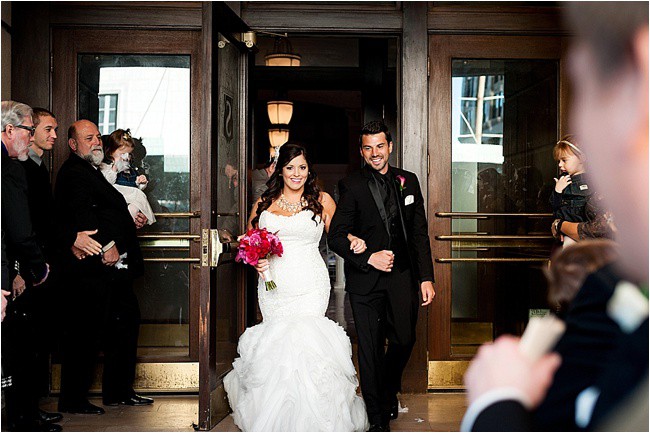 Be ready for the glamorous ballroom scene with a black on black look. Pair a black suit with a black shirt and tie to give your groom star treatment for the big day. The old Hollywood glam look will have your groom looking flashy for an elegant, formal wedding.
05.

Gray and Blue Mismatch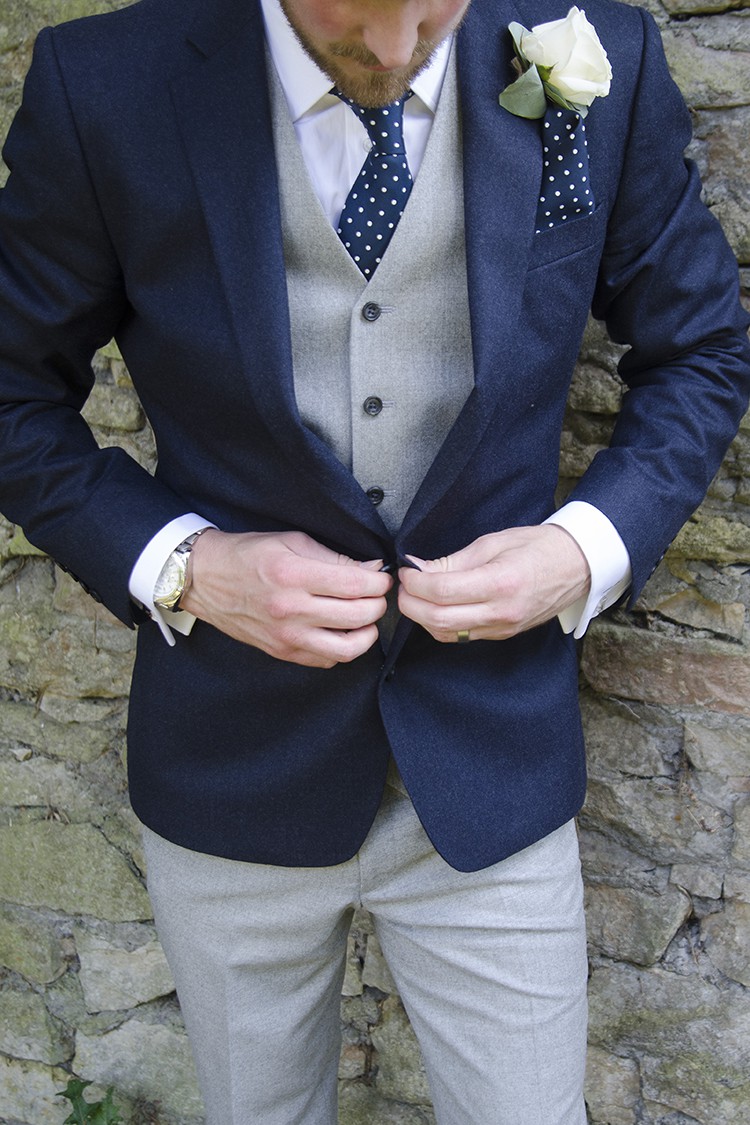 A groom is no longer bound by a traditional 3-piece suit in a single color. Combining different colors of the same classic suit, can add an unexpected surprise to your groom's look. Pairing a navy jacket, with gray vest and pants, gives a modern twist on a traditional style.
06.

Classic Contemporary meets Floral Flair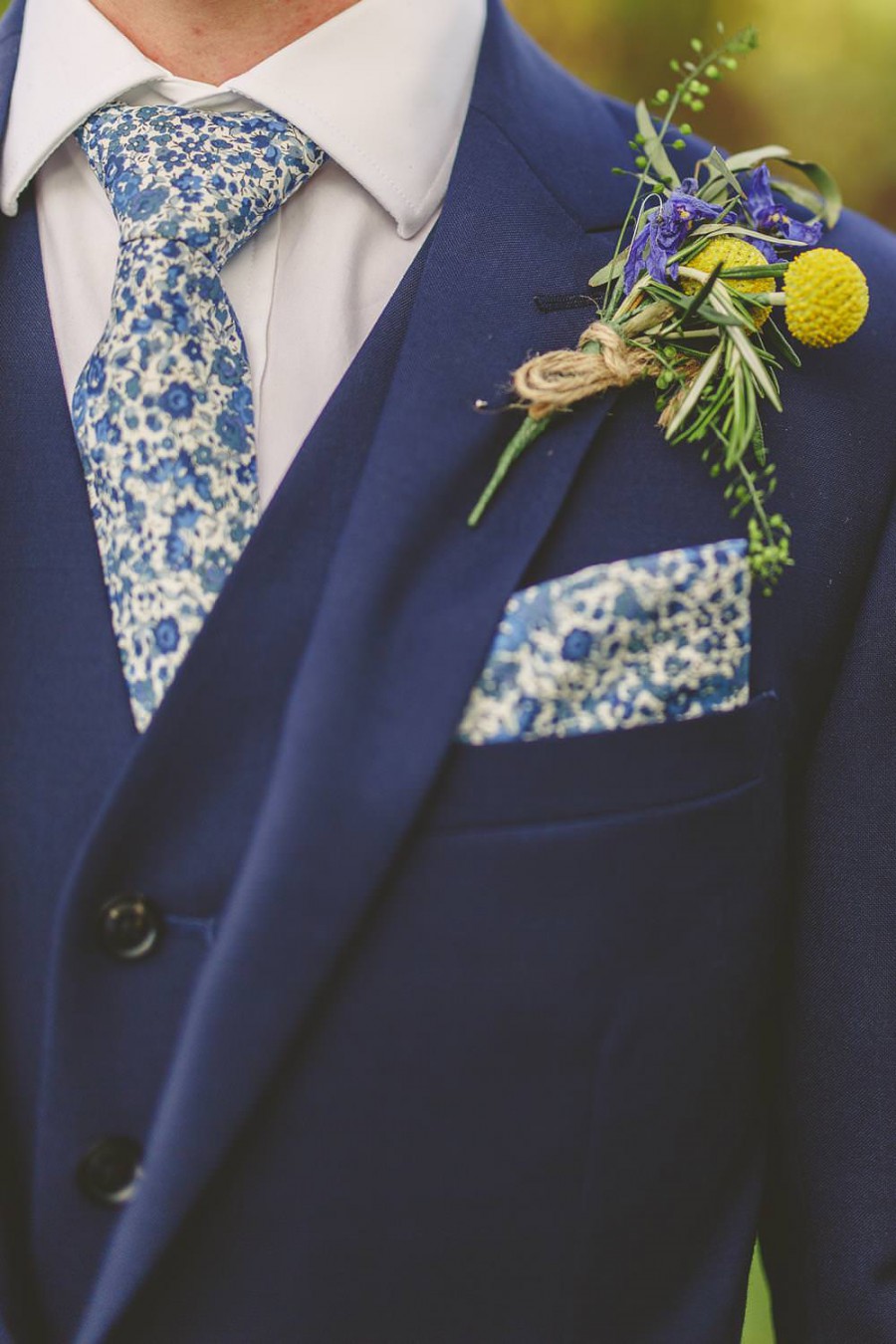 Floral bridesmaid dresses, are becoming an ever more popular wedding day must. Include your groom in the floral affair, by pairing a tasteful patterned tie with a classic color suit. The bride can keep the floral she loves, and the groom will still feel handsome and classy on his big day.
07.

Soft Muted Grays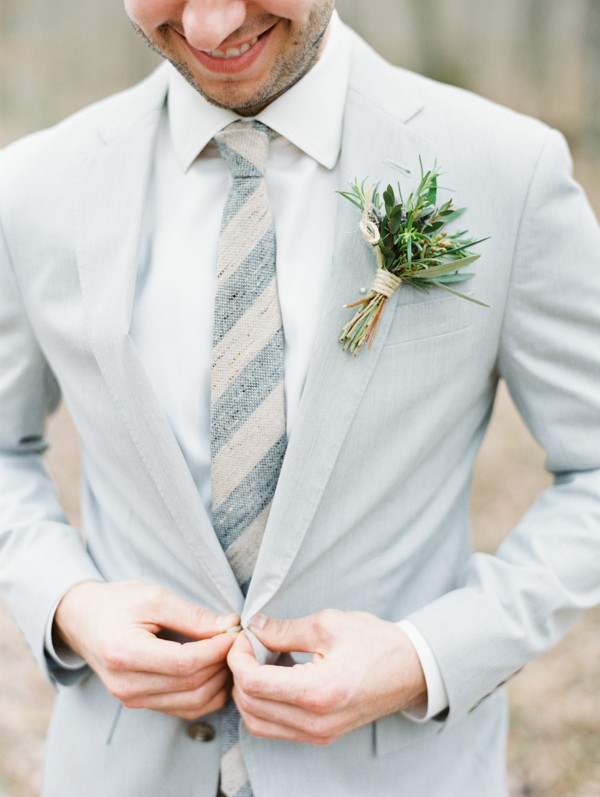 Consider a very muted light gray suit, paired with a similar toned shirt and tie, for a soft romantic feel. A lighter combination is perfect for an airy outdoor celebration. Consider this mix for your natural inspired wedding themes.
08.

Classic White with a Graphic Pop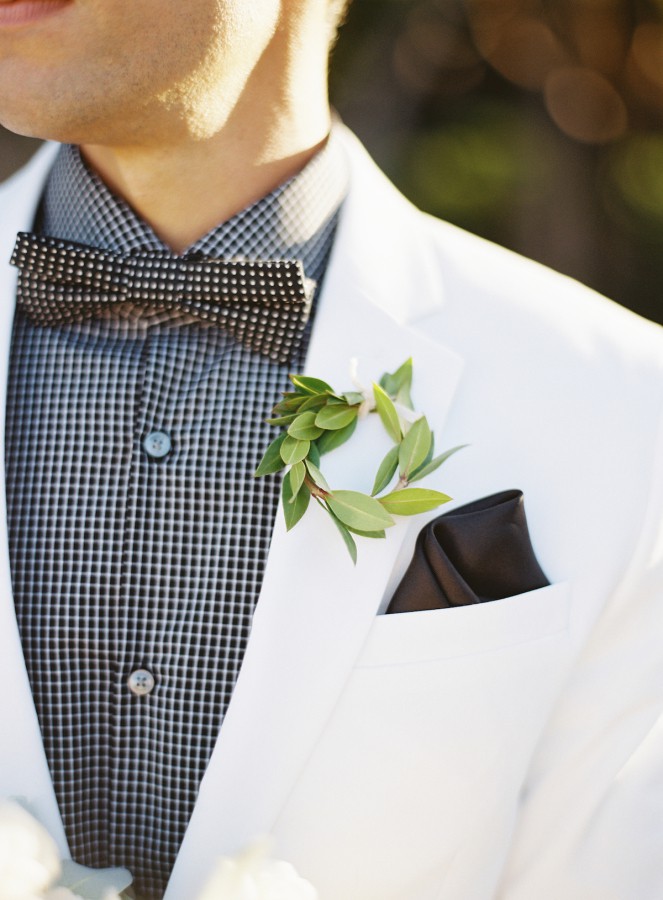 The bride isn't the only one who can make a big statement on the wedding day. Add a bold touch to a classic white suit, by pairing it with a graphic shirt and tie. A compelling detail for a spirited groom.
09.

Tweed and Denim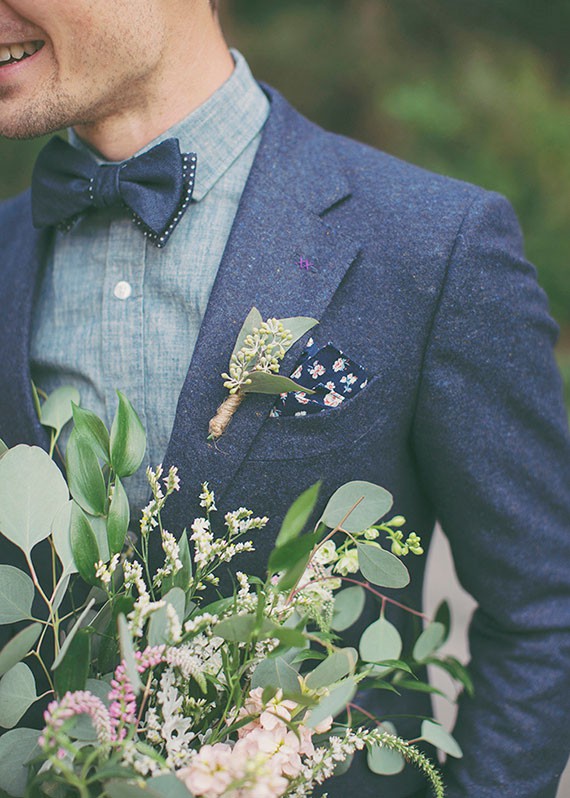 This may not be a distinct color combination, but it is a combination worth much consideration! Combining opposing textures is a great way to add some unexpected drama to your grooms wedding day fashion. A navy tweed jacket, and sleek denim shirt do just that! Stay within a similar neutral color palette to keep your grooms gutsy style looking classy and contemporary.

When considering style for the big day, don't let your groom get left in the dust. A groom's wedding day look can be just what is needed to finish off a perfectly planned day!

By Kathryn Schrotenboer