Modern wedding fashion has encouraged bold, crazy styles like nothing we have seen before - but nothing beats the timeless nature of a clean & classy wedding style.
Let's be honest, modern times are being about some crazy contemporary wedding styles. Out with the old, and in with the new. But we know that not all brides need to be on the cutting edge of fashion when it comes to their big day look. So if you are a bride craving a contemporary, yet timeless style - then these clean & classy looks are for you. We even have a Megan Markle inspired look in the list!
01.

Finished with a Bow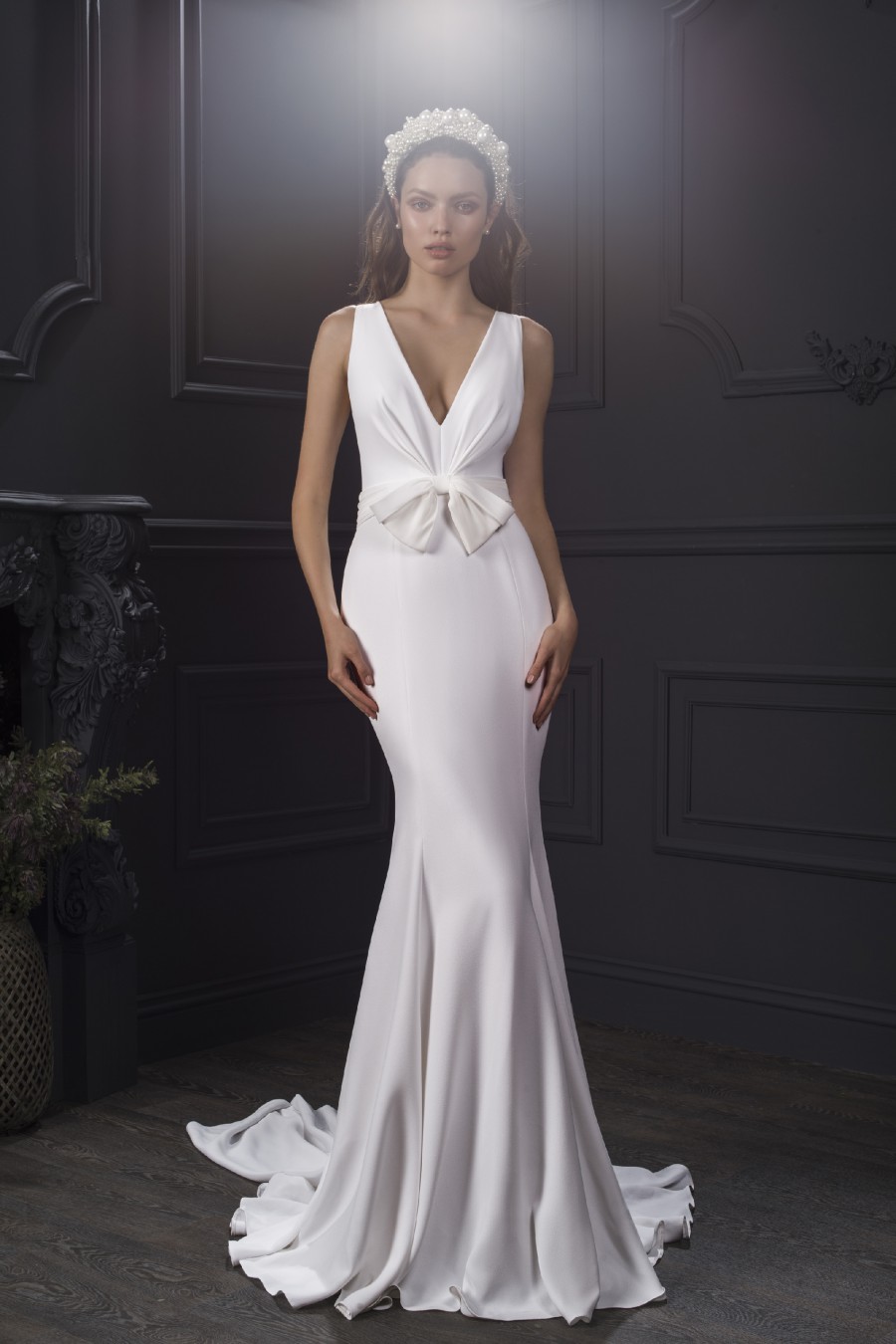 This sophisticated clean and classy wedding gown is timelessly feminine and finished beautifully with a sweet bow.
02.

Classic Modern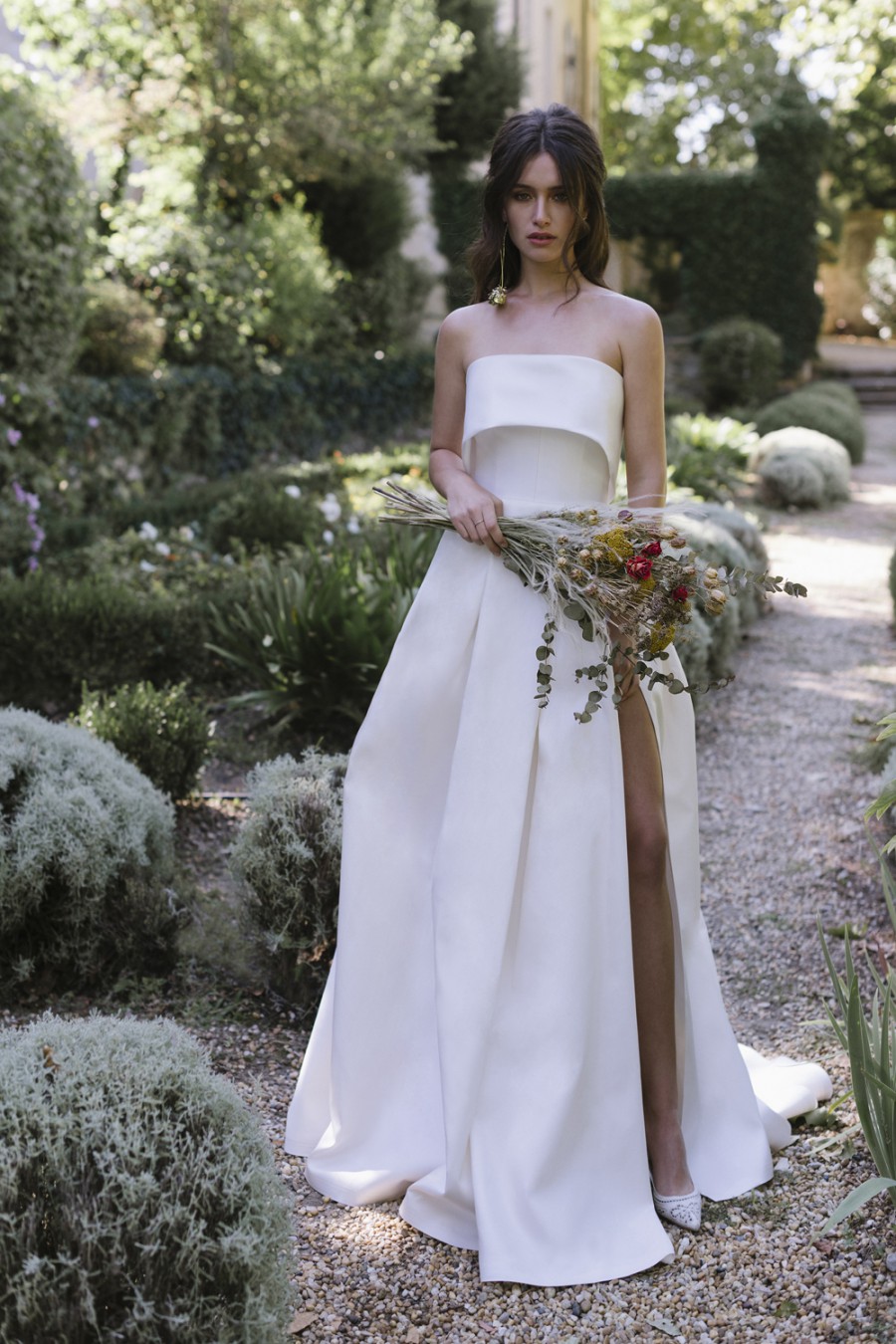 This modern strapless ball gown from Lihi Hod is clean, classy and utterly irresistible.
03.

Sleek Strapless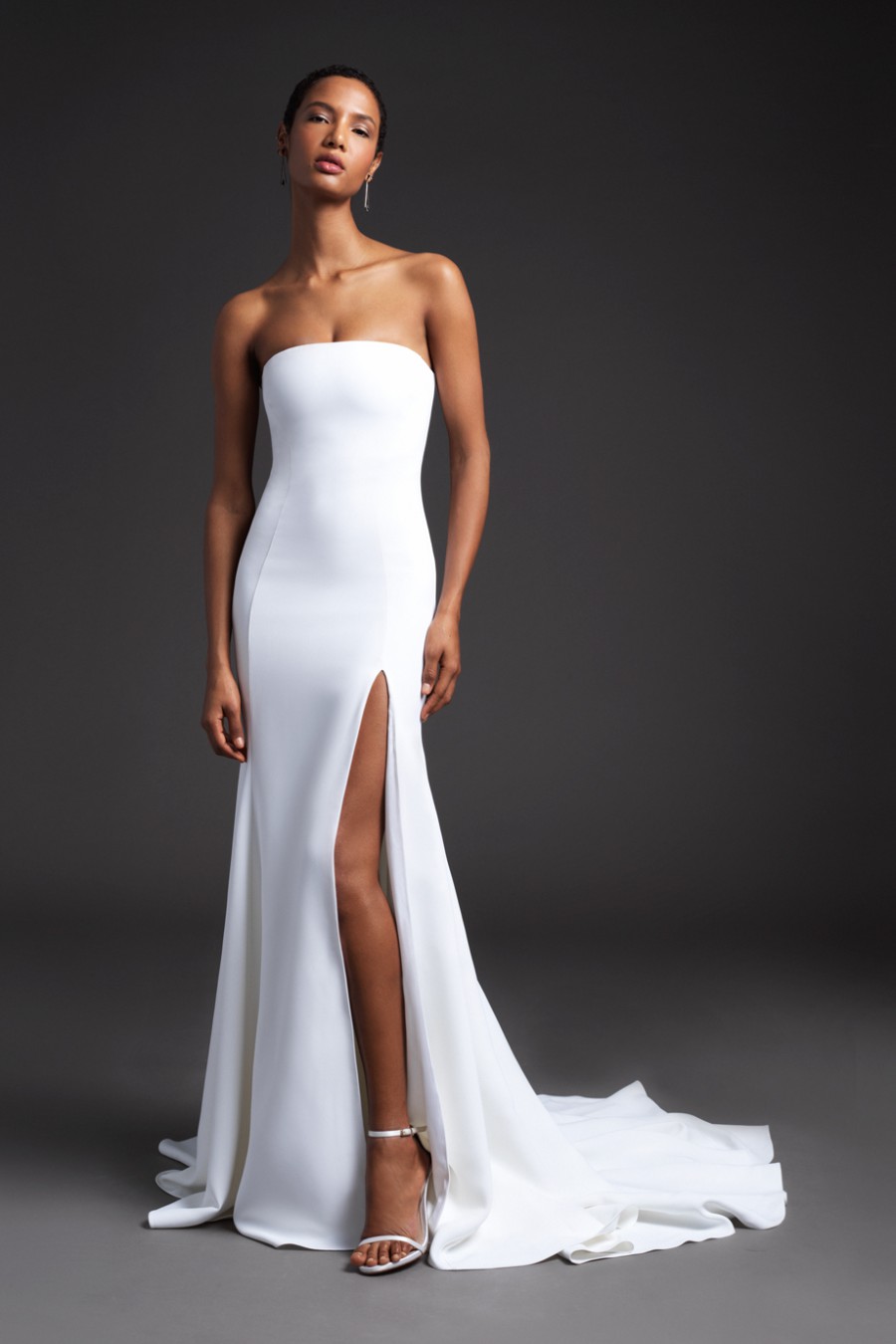 It is hard to get more clean and classy than with this understated strapless gown from Cushnie.
04.

Chic & Sassy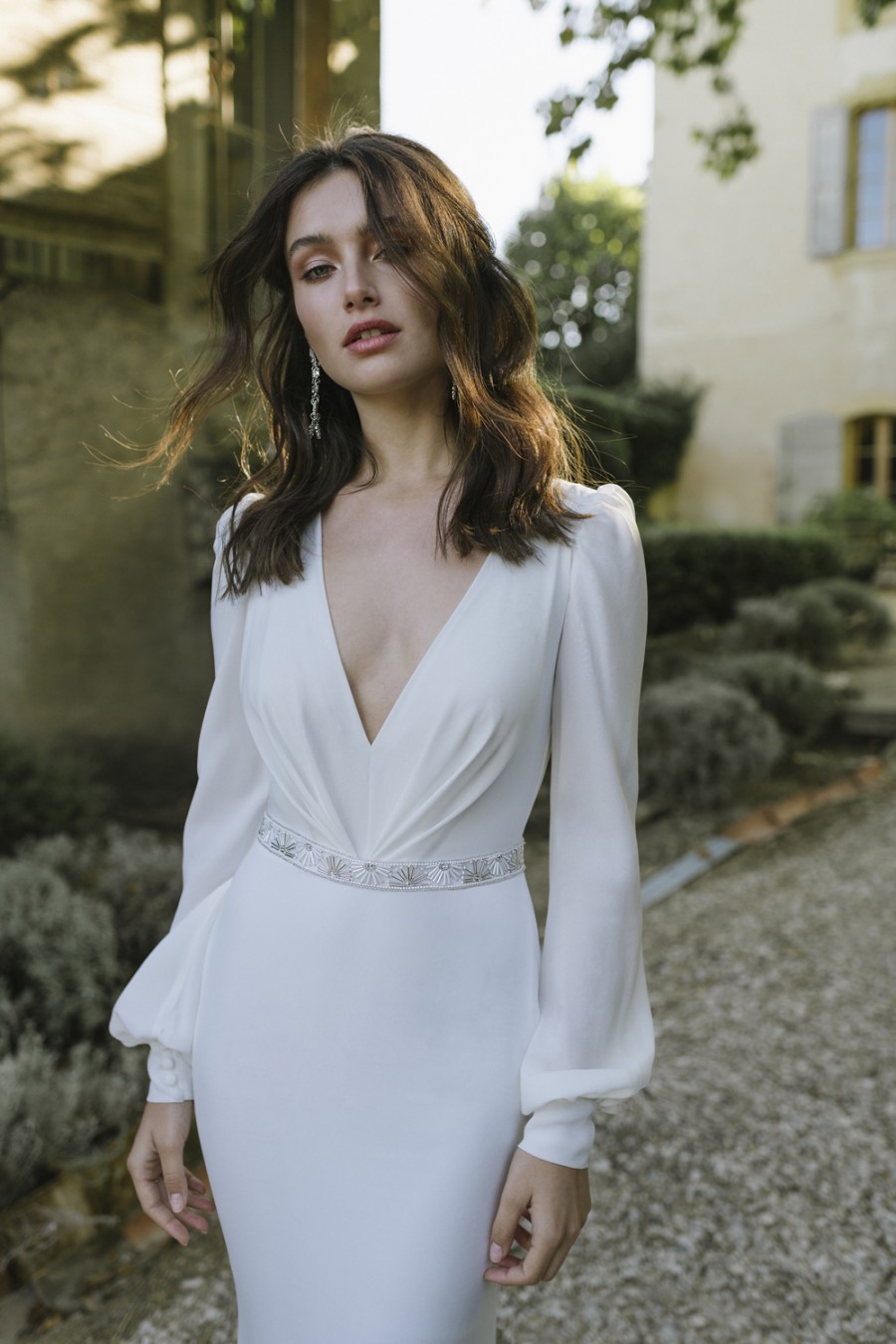 Lihi hod brings us a clean and classy wedding style that is also chic and sassy. This flirty wedding style is absolutely breathtaking.
05.

Clean Column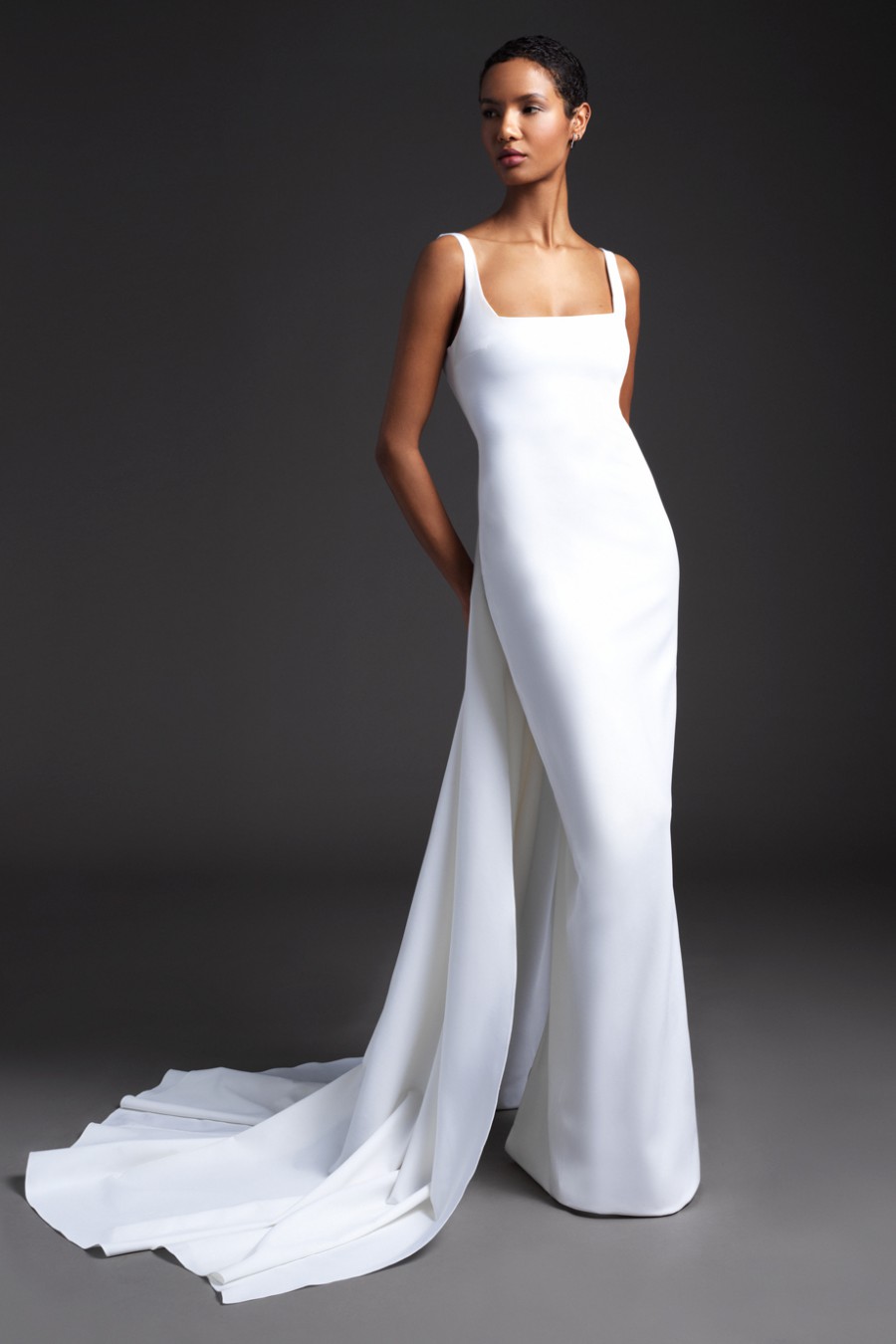 We are loving all of the column cut gowns we are seeing in recent years - and it is hard to beat this clean, classy design from Cushnie. Fitted, flattering and so sophisticated.
06.

Hollywood Glam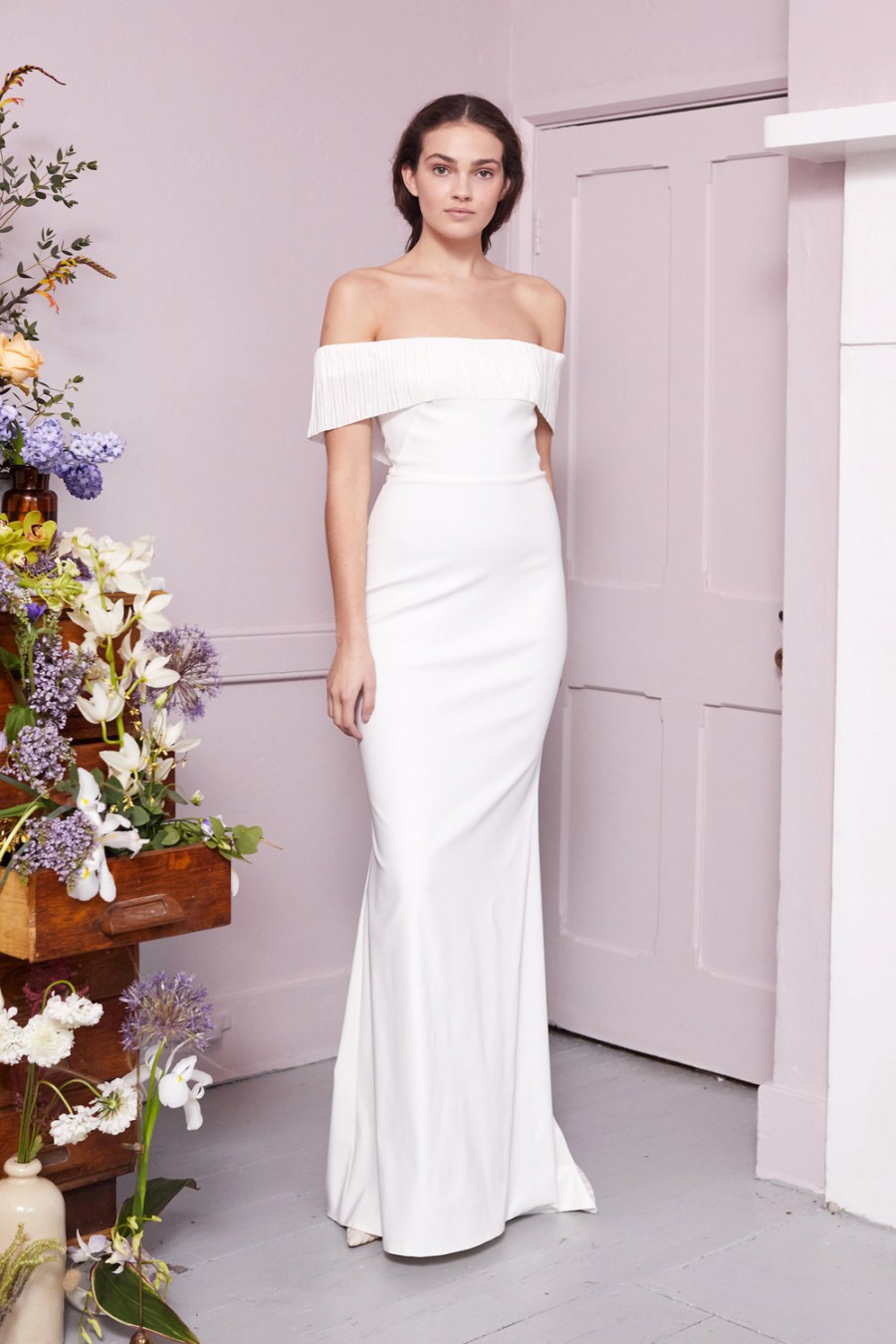 Nothing says clean and classy like an Old Hollywood glam inspired wedding look. This sleek design from Half Penny London is both modern and classic.
07.

Clean Asymmetry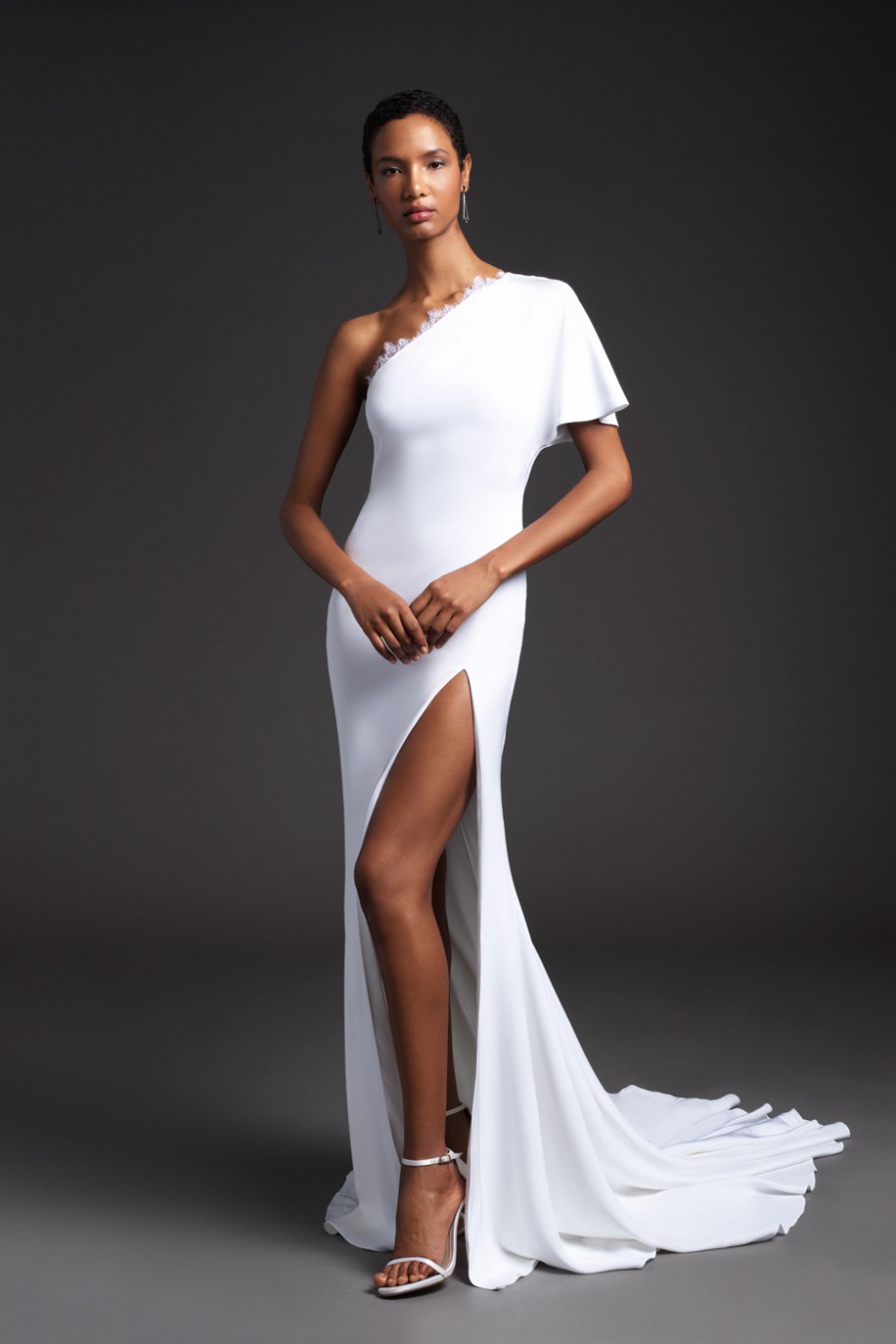 Next we have a clean, asymmetric wedding style from Cushnie. The asymmetric neckline is balanced perfectly by the opposing high cut slit.
08.

High Neck Fashion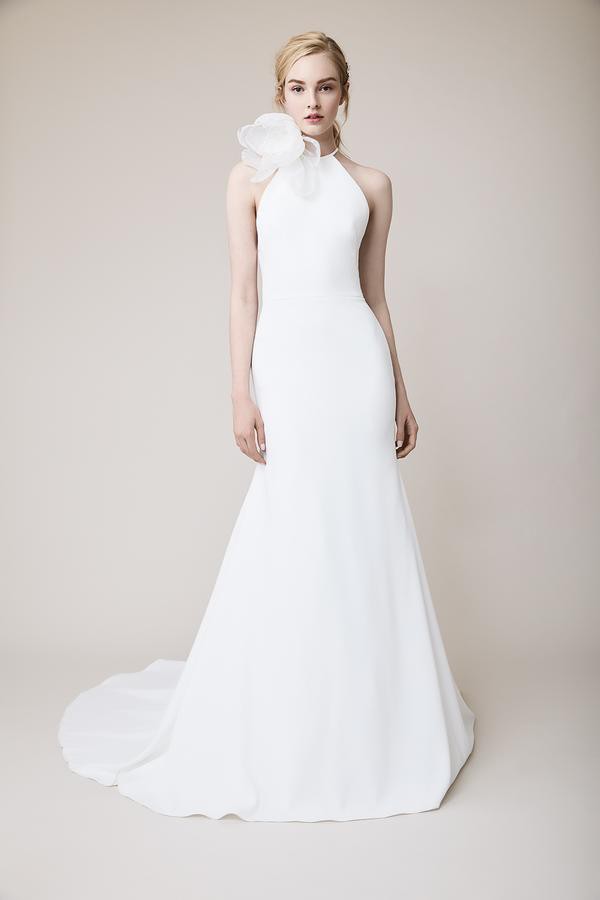 Our next clean and classy wedding gown is a stunning high neck design from Lela Rose. Finished with a delicate oversized tulle floral at the neck, this look is both timeless and contemporary.
09.

M. Markle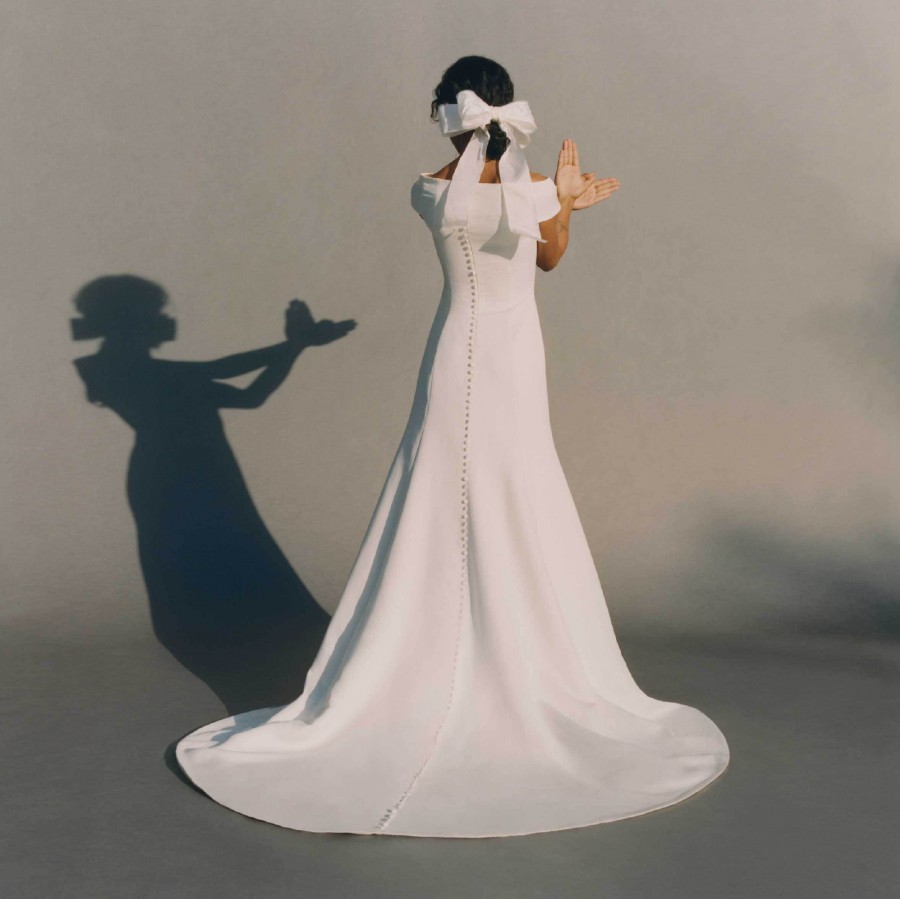 Our next clean and classy wedding gown is inspired by Megan Markel's wedding gown. This look combines signature elements from Megan's wedding day style, but in a everyday wearable way.
10.

Split Lace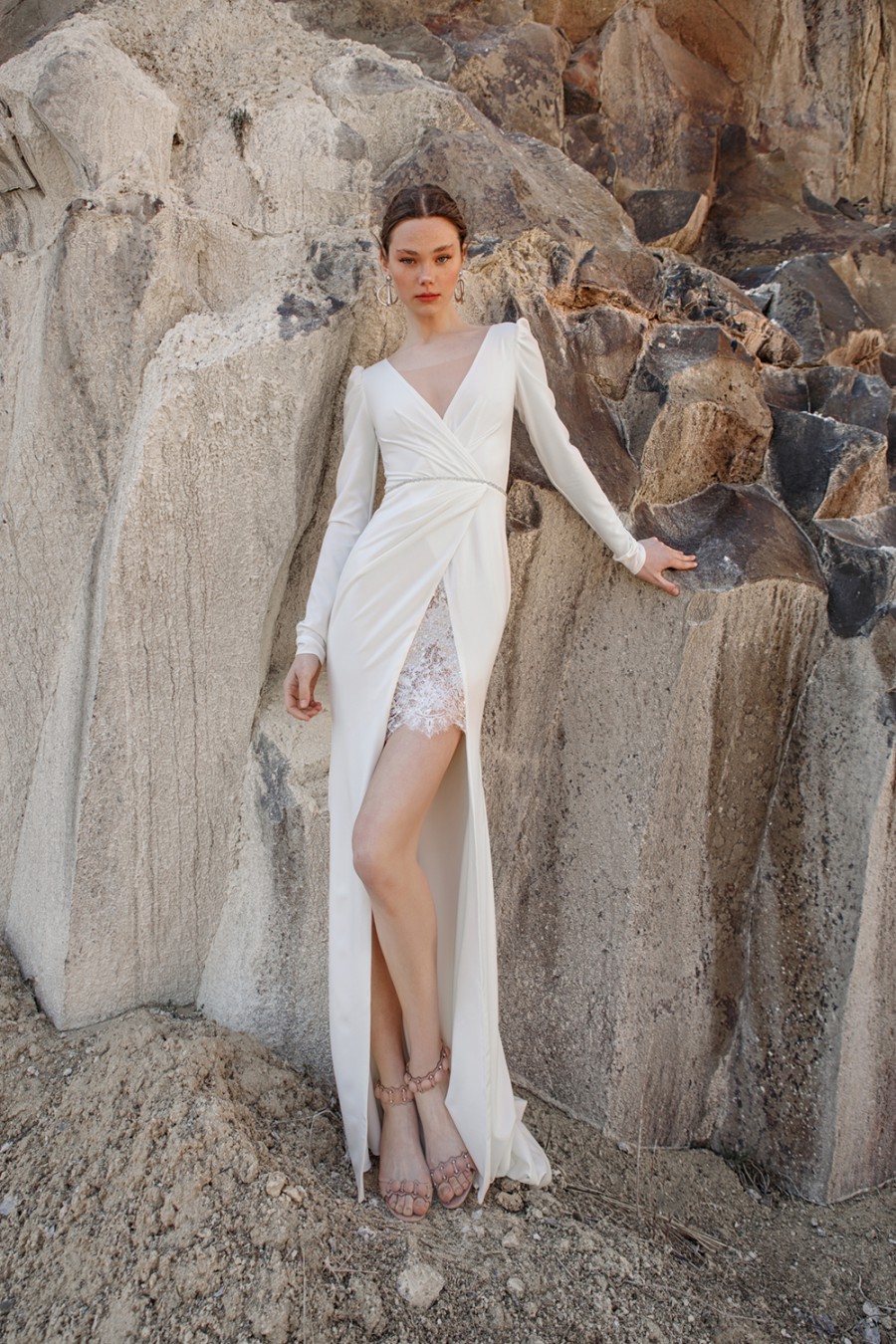 Our next clean and classy wedding gown comes from Eva Lendel. We are absolutely in love with this dreamy wedding dress. It is polished and sophisticated with just a touch of girly flair with the pop of delicate lace at the slit.
11.

Contemporary Strapless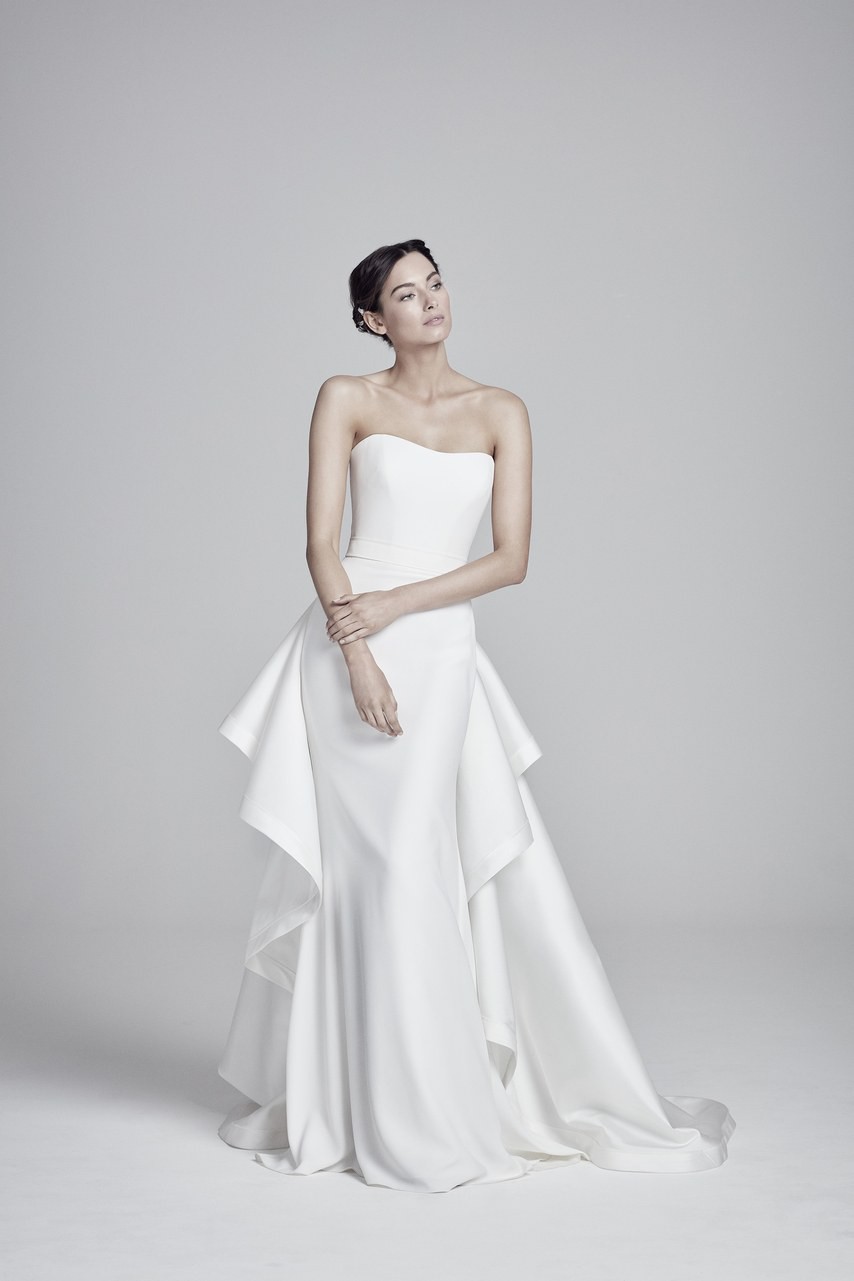 Our next clean and classy wedding gown is all about modern minimalism. This sleek strapless gown is seemingly simple, but a flowing train accent adds just a touch of contemoiabry drama to the design.
12.

Modern & Minimal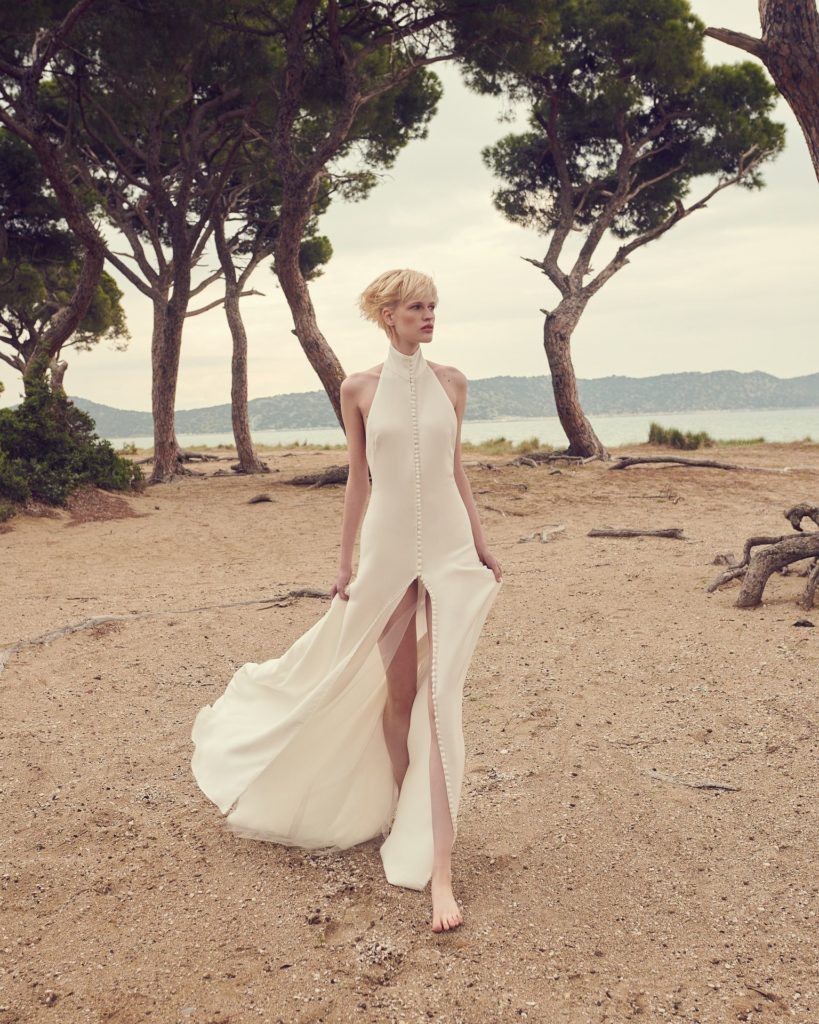 Next we have a romantic modern design from Costarellos that is minimal and delicate. This stunning clean and classy cut gown is chic and fashion forward, while also being sophisticated and simple.
13.

Silk Frills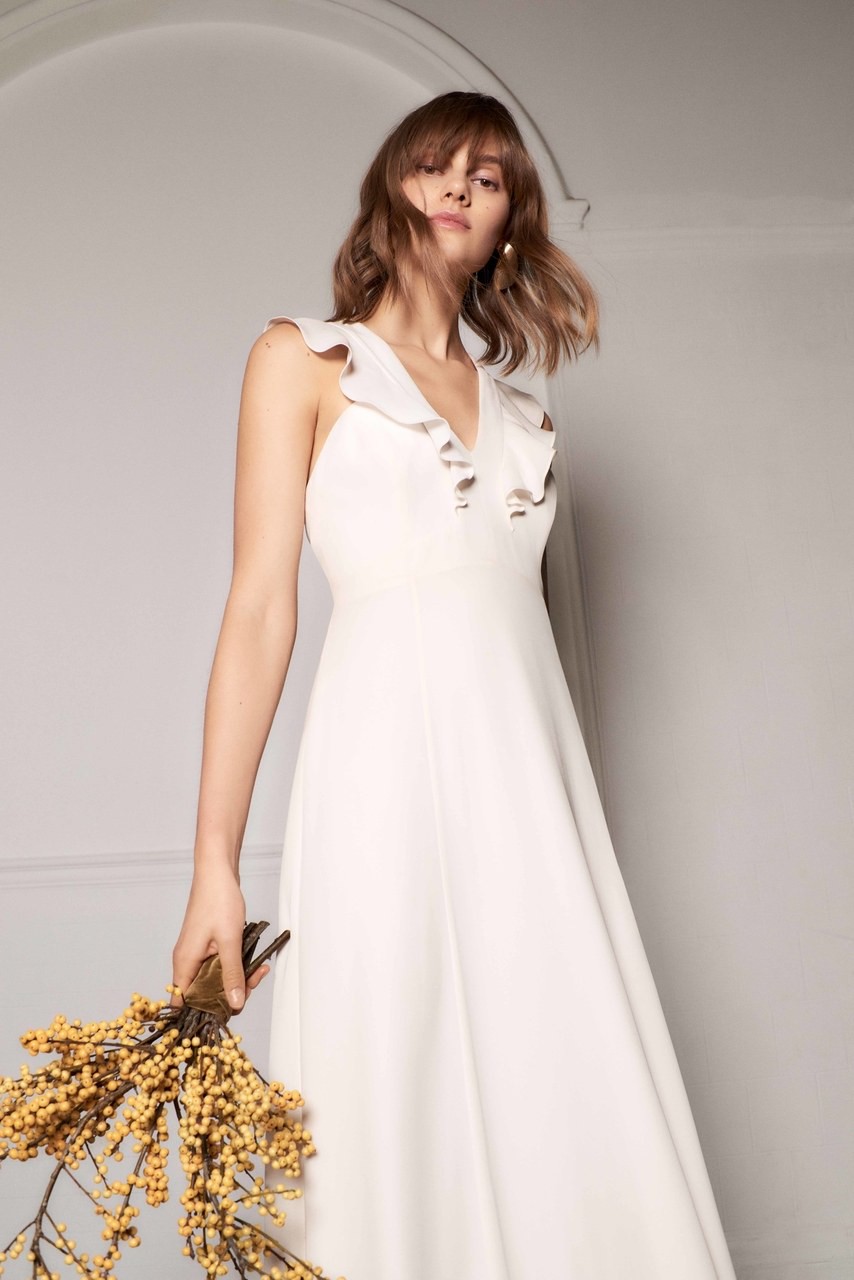 This next silk wedding gown is clean and classy in its soft, feminine design. The v-cut neckline with frill accent steals the show for this classic wedding style.
14.

Clean Corset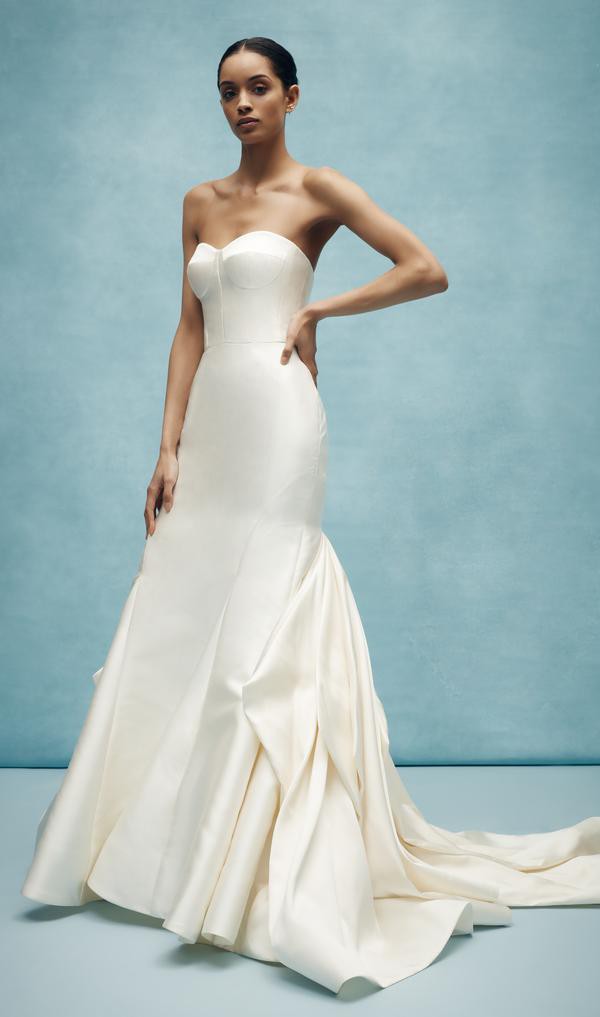 Our next clean and classy wedding gown comes from Anna Barge. This corset trumpet gown is stately and minimal.
15.

Effortless Glam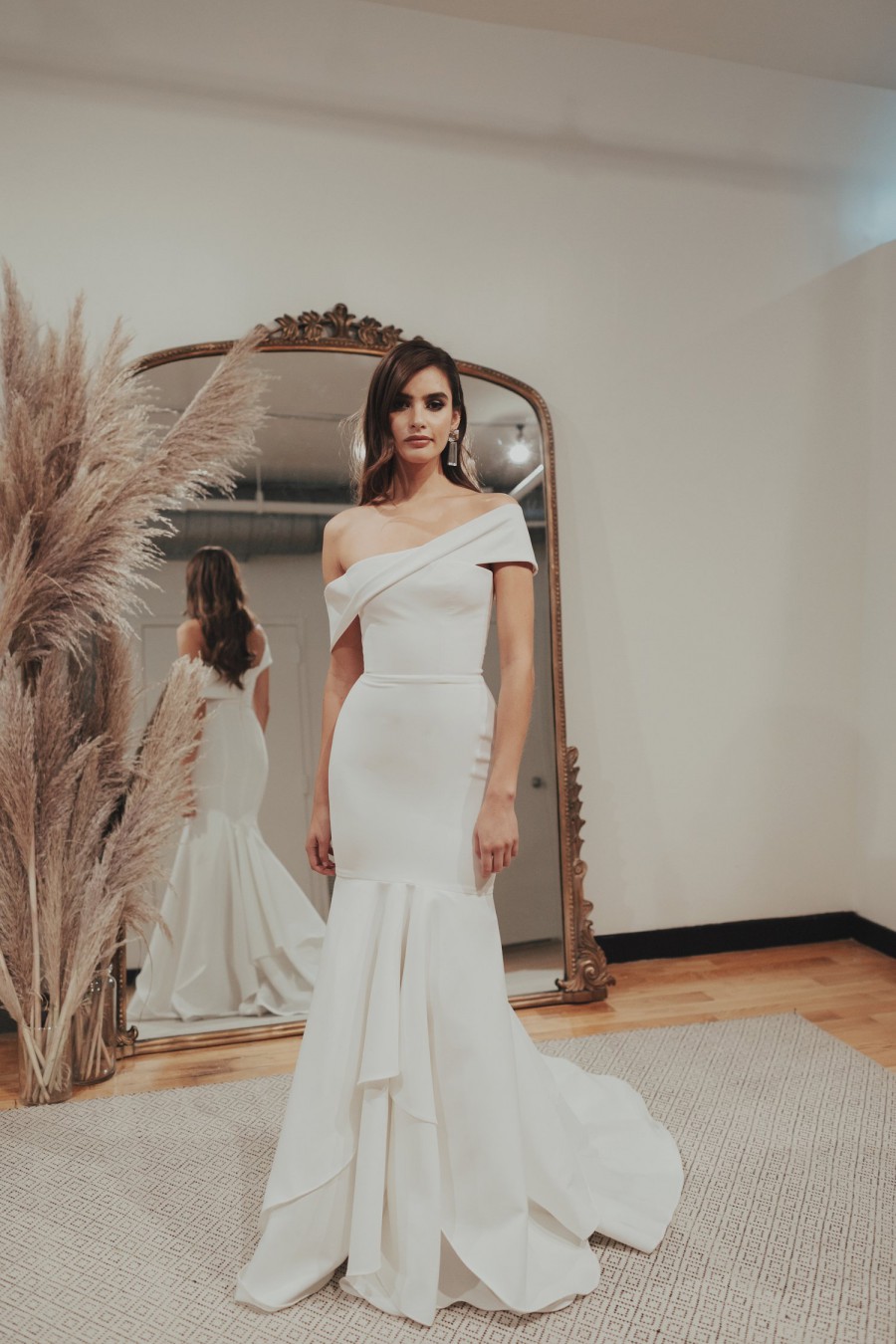 Sarah Seven makes clean and classy bridal wear look effortless with this next off the shoulder wedding gown that is oh-so glamorous.
16.

Modern Princess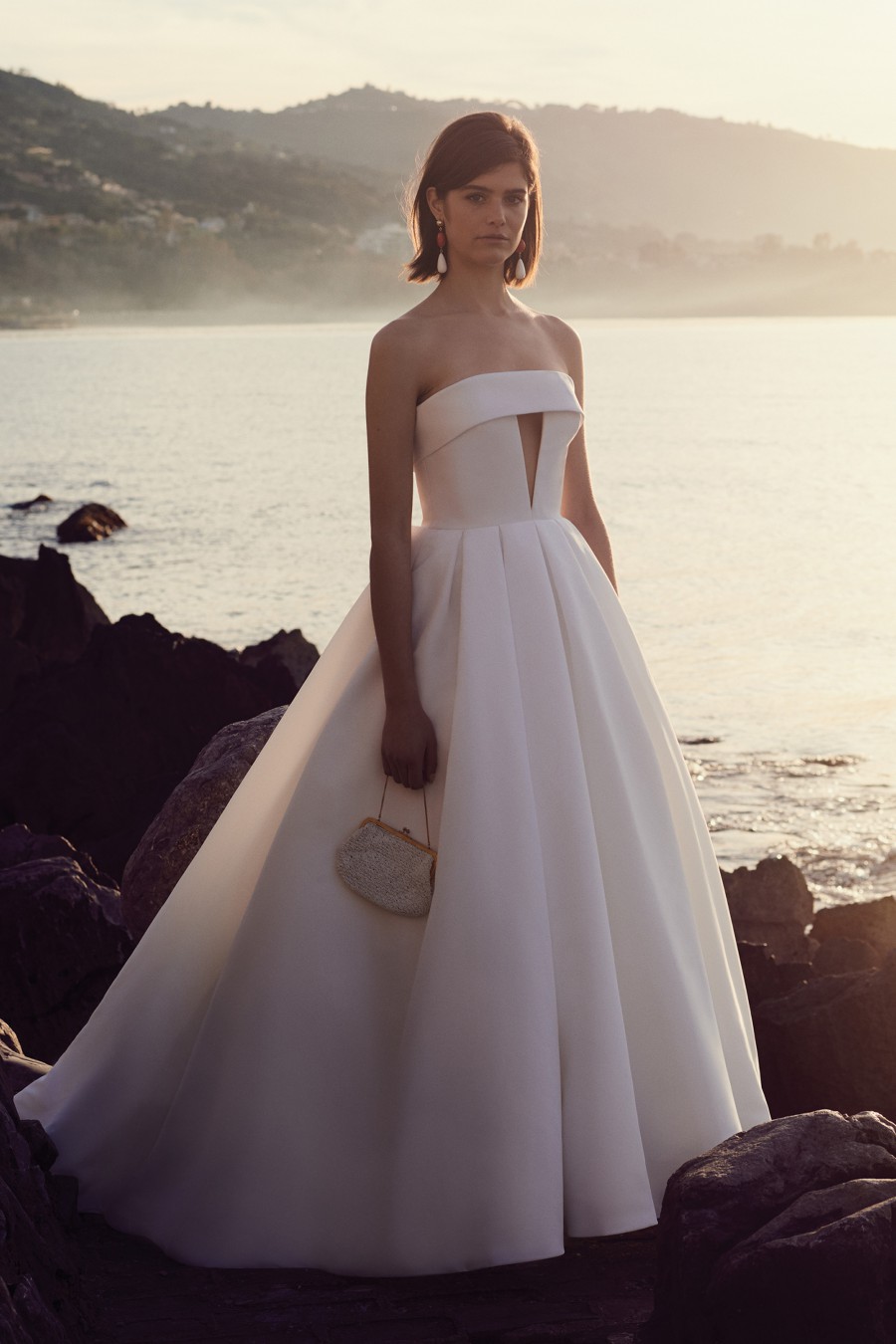 The minimal and modern structure to this next clean and classy wedding gown makes it a style fit for a contemporary princess.
17.

Effortless Wrap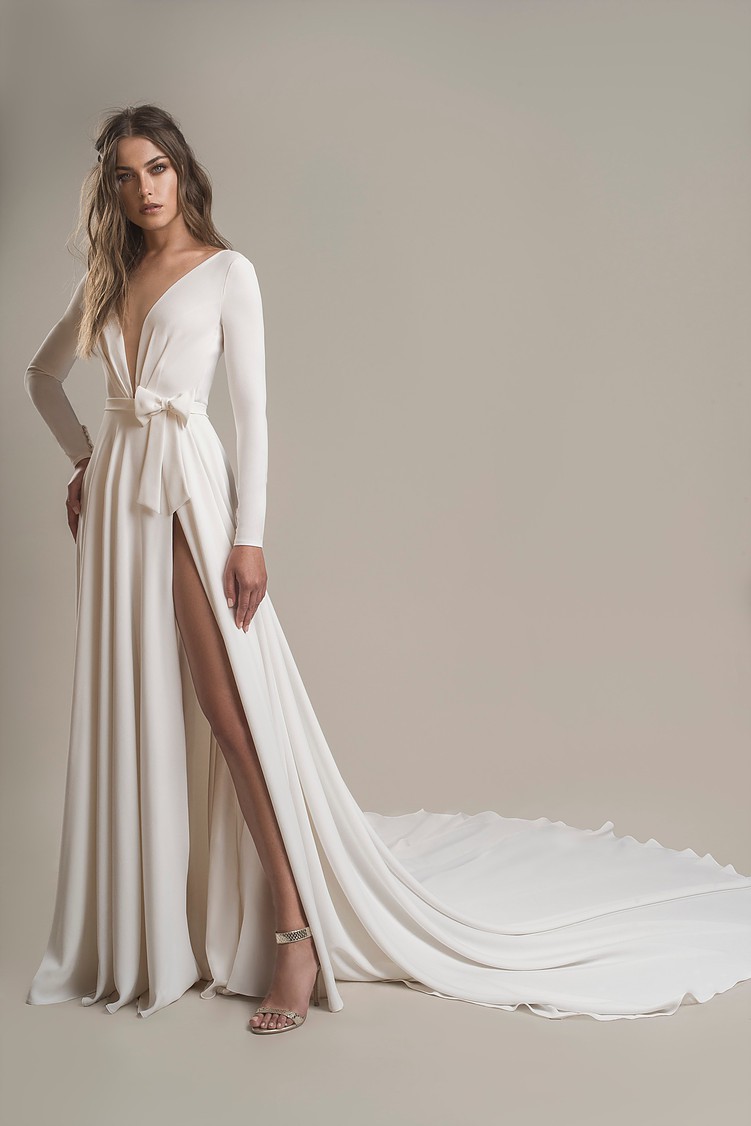 Arava Polak brings us an effortless faux wrap wedding gown that is sophisticated and sexy. The clean and classy look may be minimal in its design, but it is sure to demand attention.
18.

Sultry Sophistication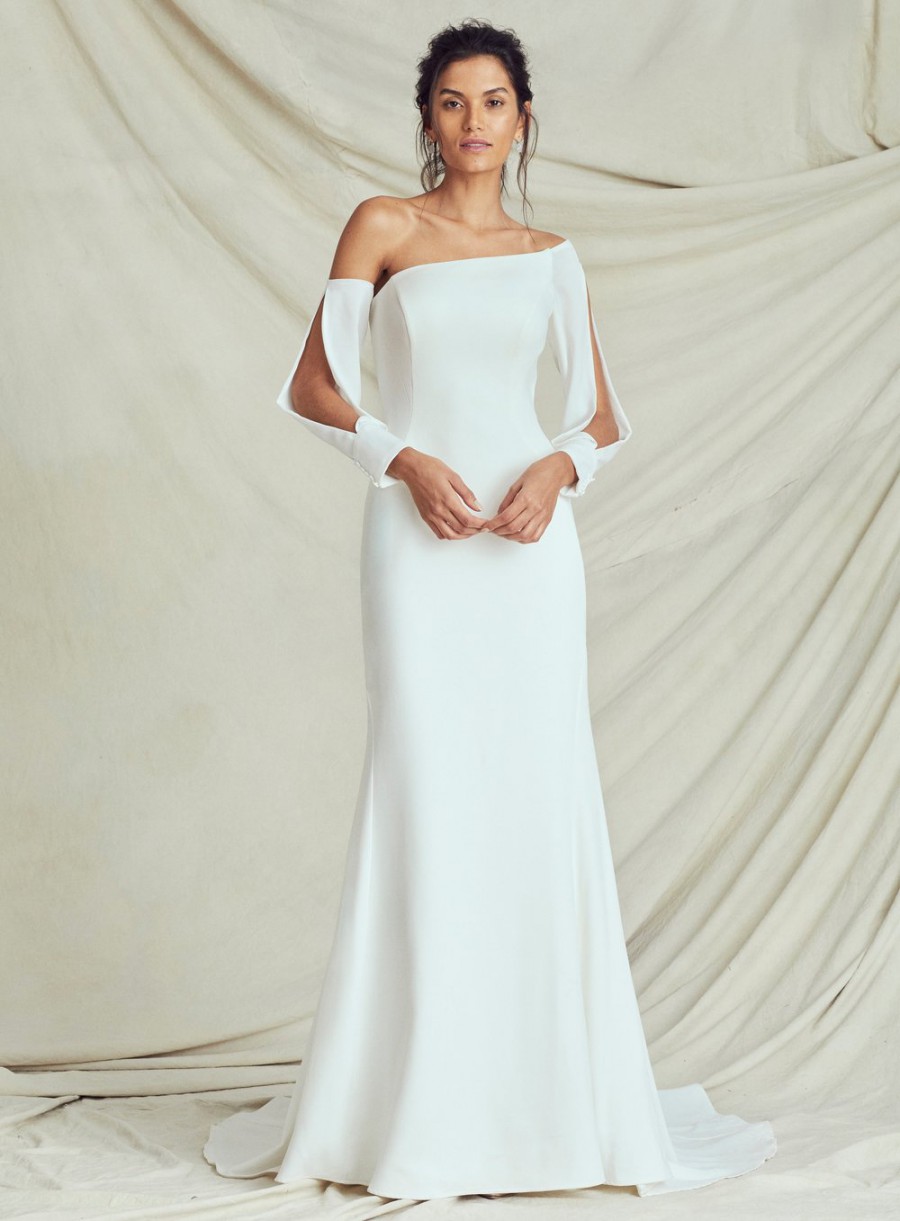 This next clean and classy look from Kelly Faetanini is described as "a celebration of sultry sophistication" and we can't agree more. This look is modern and minimal in its design, but it is also feminine and sexy.
19.

Shoulder Drama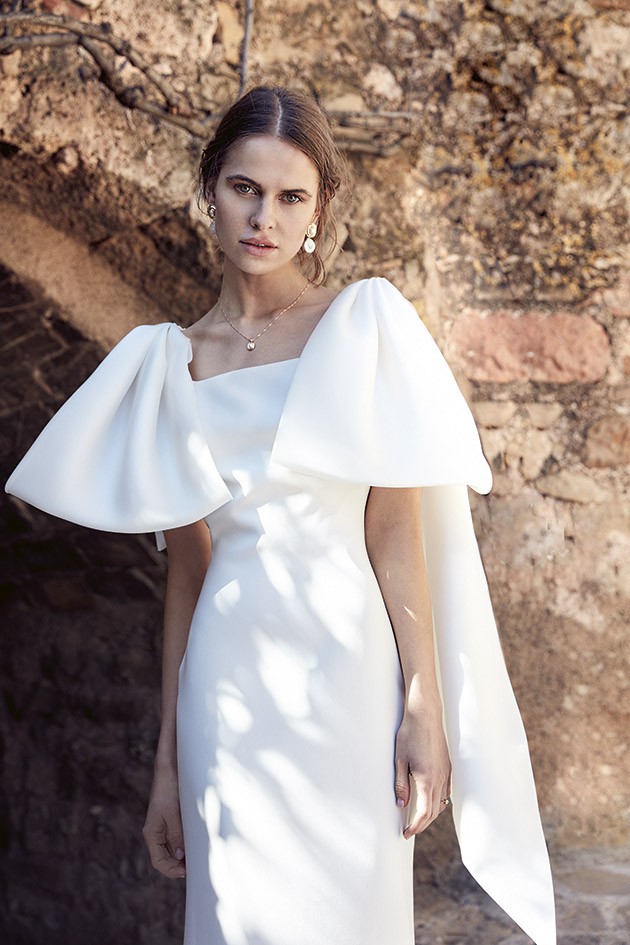 This next clean and classy minimal modern wedding gown comes from Yolan Cris. This slick column gown is accented by dramatic shoulder details that add some contemoiabry excitement to the style.
20.

Stunning Strapless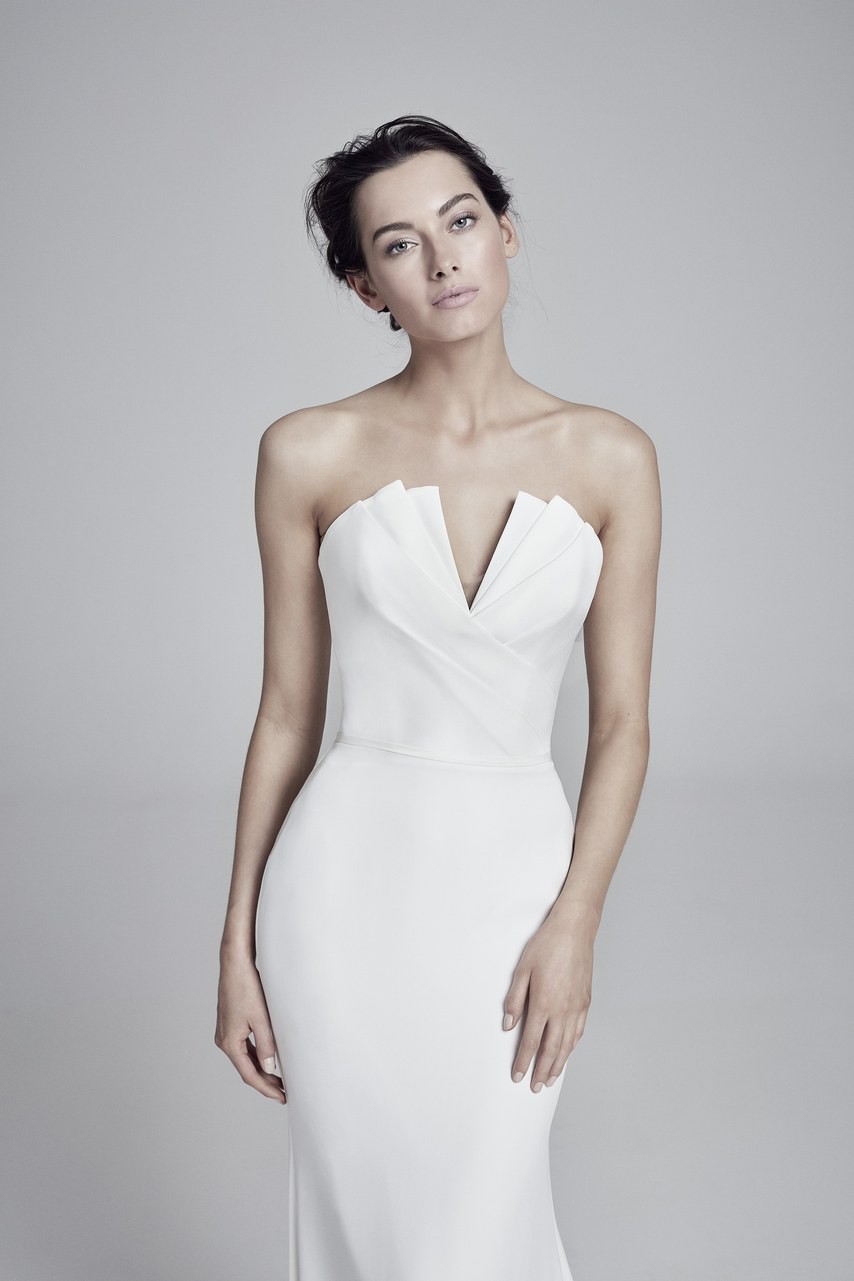 We are absolutely in love with the neckline of this clean and classy strapless wedding gown from Suzanne Neville. The fanned layers and semi wrap design is subtle, modern and absolutely breathtaking.
21.

Satin and Shine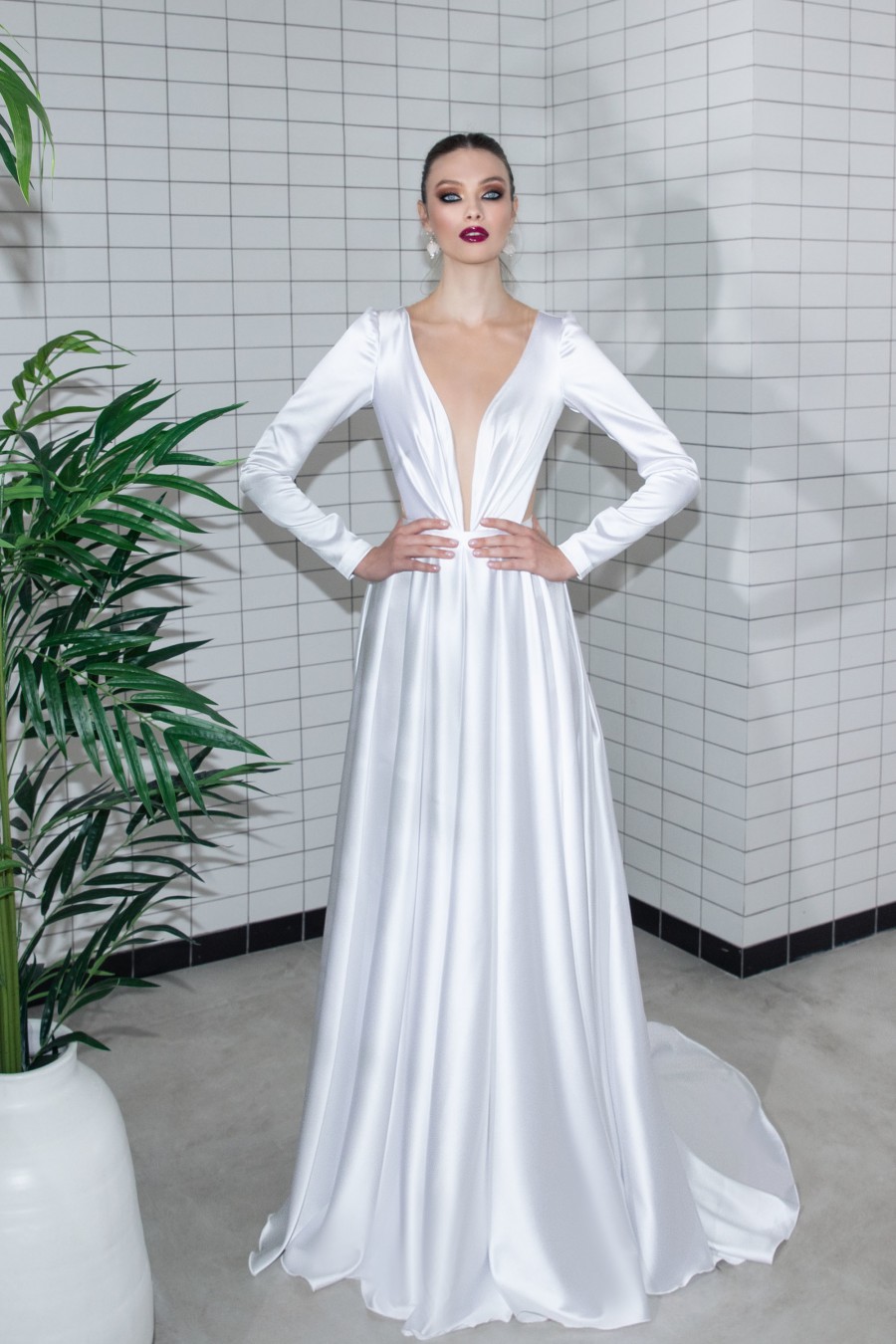 Lior Charchy brings us a stunning modern wedding gown in shiny satin. The deep v-neckline, full length sleeve construction of this gown is clean, classy, and utterly sophisticated.
22.

Elegant Satin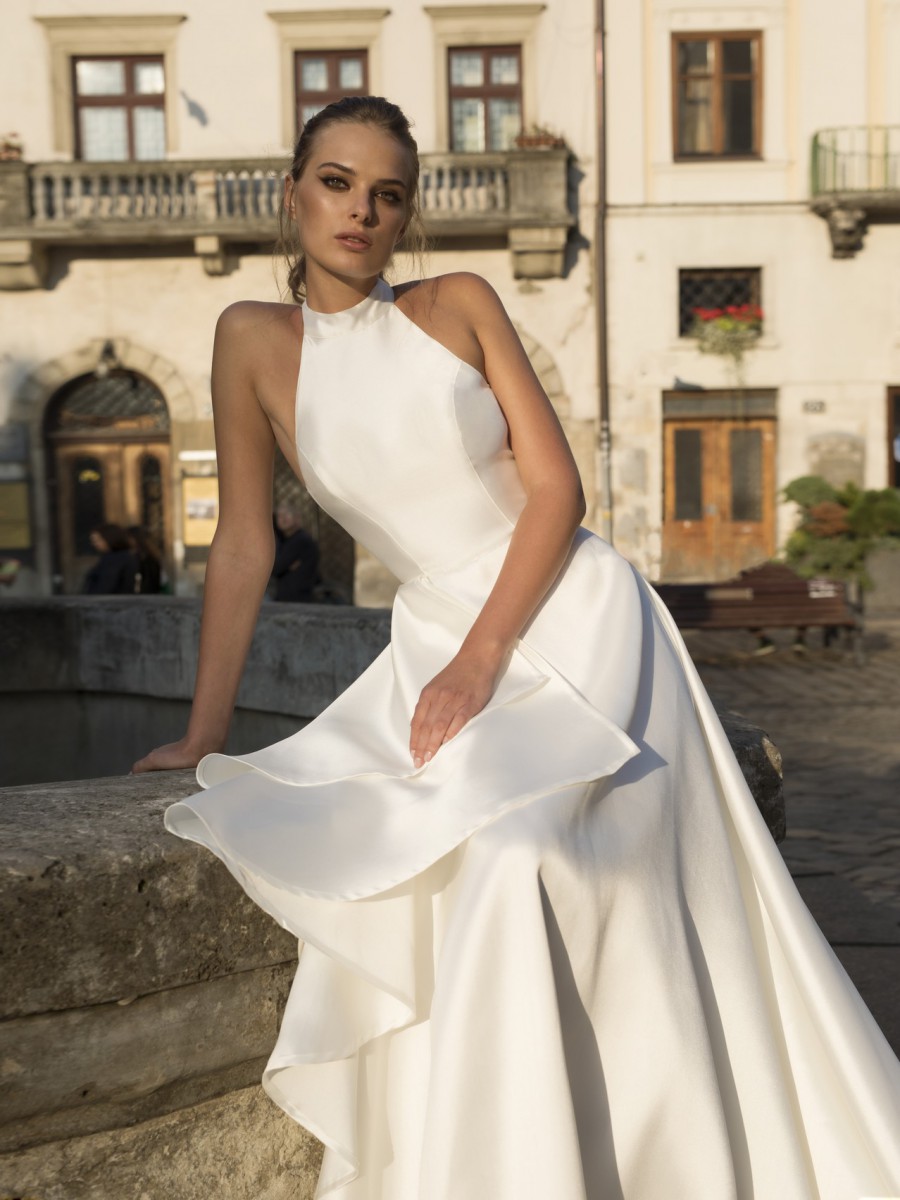 Riki Dalal brings us our next modern, minimal wedding style with this classy and sophisticated high neck satin gown.

By Kathryn Schrotenboer