To veil or not to veil - isn't that the age old question when it comes to your wedding day style?
Veils come with the idea of being formal and traditional. But we are seeing more and more modern day bridal veil styles that are exciting and contemporary. We have gathered some of our favorite trending veil styles of the moment. These stunning looks may have you thinking differently about this traditional wedding day accent.
01.

Short & Sweet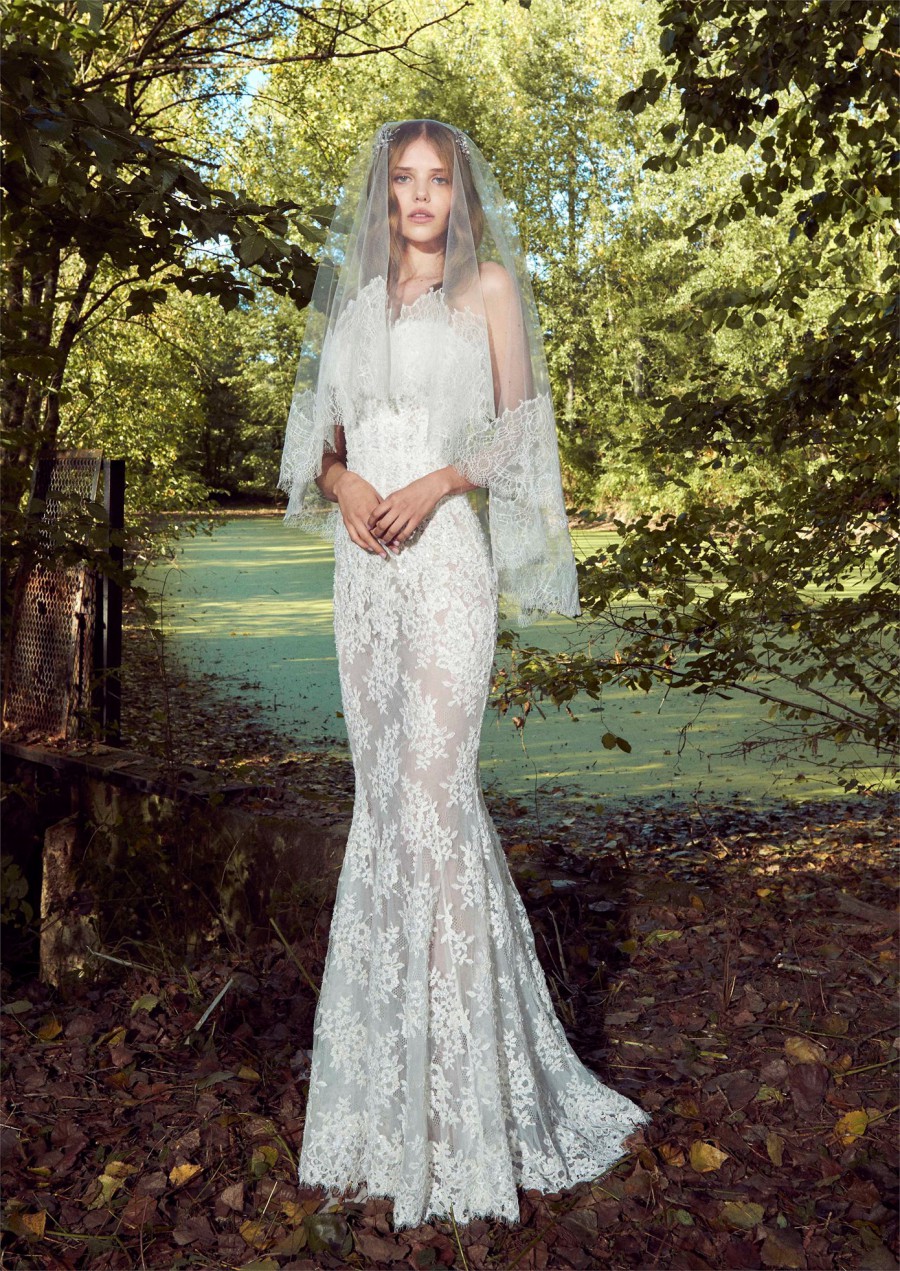 A short and sweet veil that is a beautiful mix of contemporary and traditional.
02.

Dotted High Low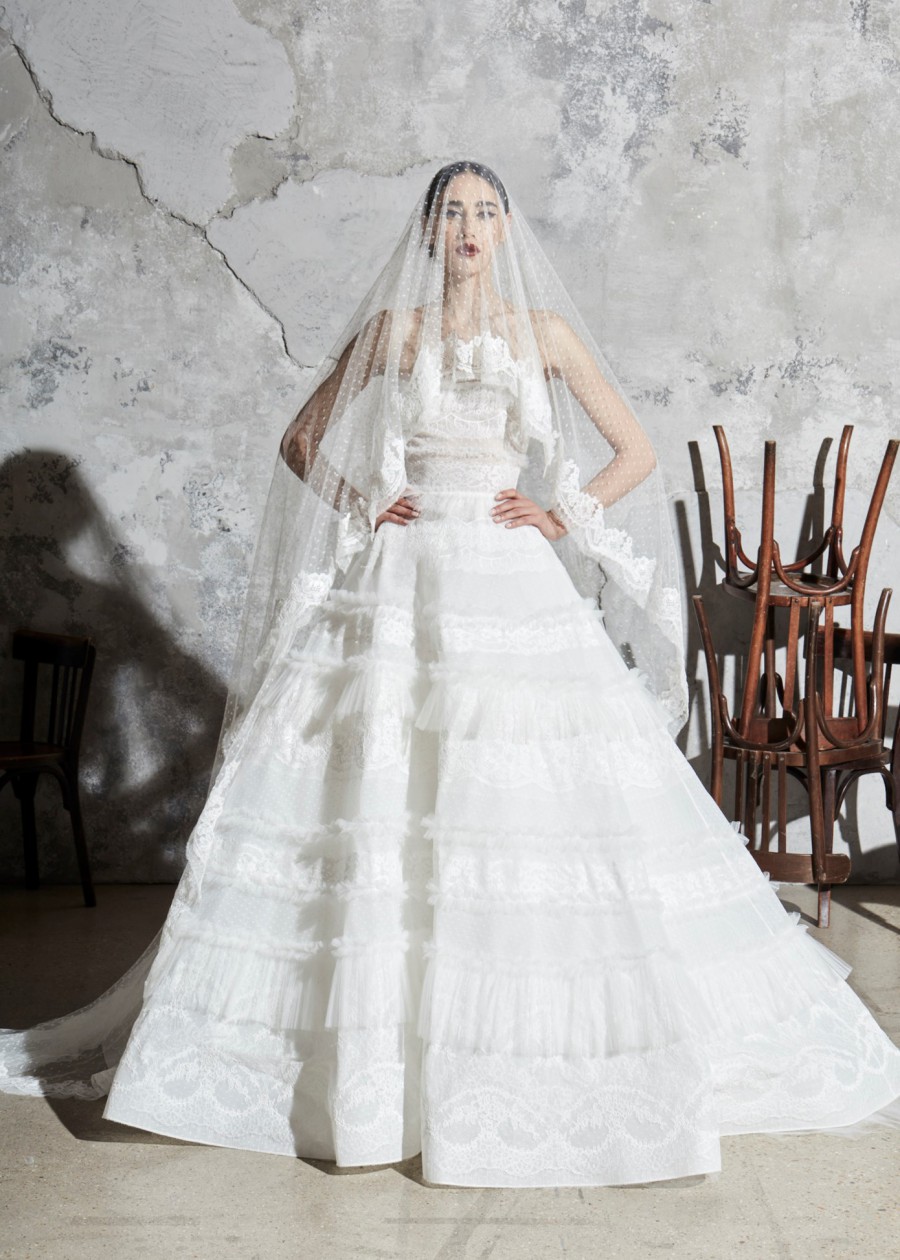 Zuhair Murad brings us a stunning high low cut wedding veil that features delicate polka dotted tulle fabric for a one of a kind feminine finish to any wedding day look.
03.

Dimensional Florals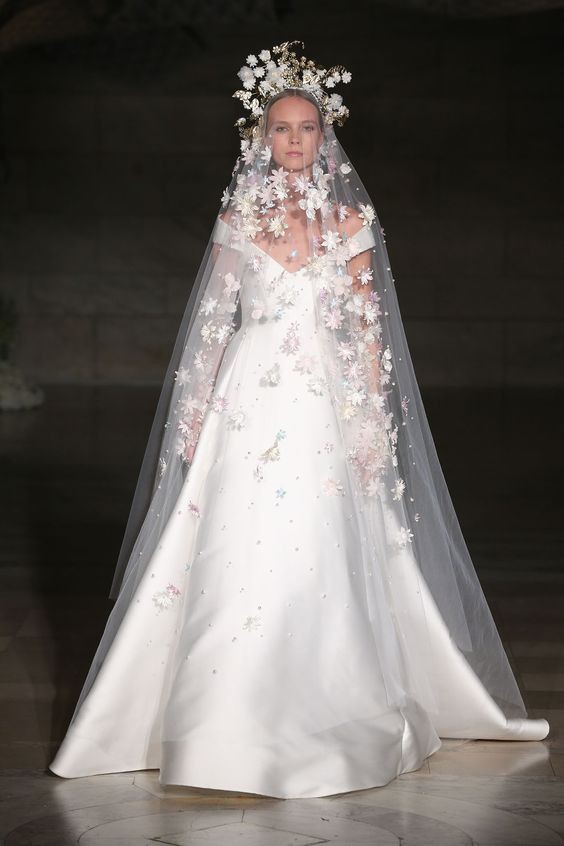 Reem Acra brings us a veil like nothing else. This dramatic design features all over colorful dimensional florals, and is finished off with a crown like floral headpiece.
04.

Sequin Accents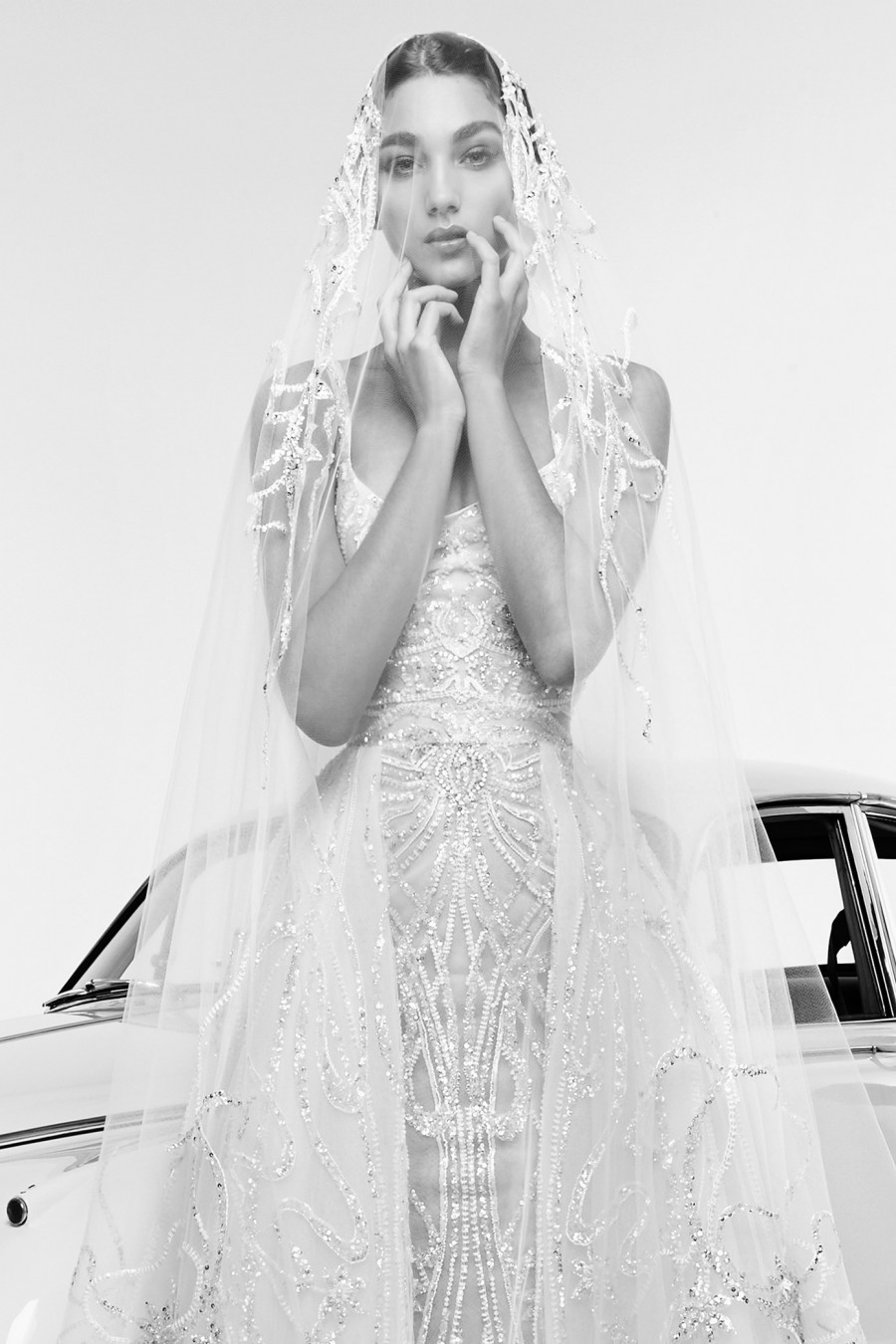 How about a sequin accented veil to add additional drama to an intricately designed sequin wedding gown? What bride doesn't want a little extra sparkle and drama on her big day?
05.

Veil Mask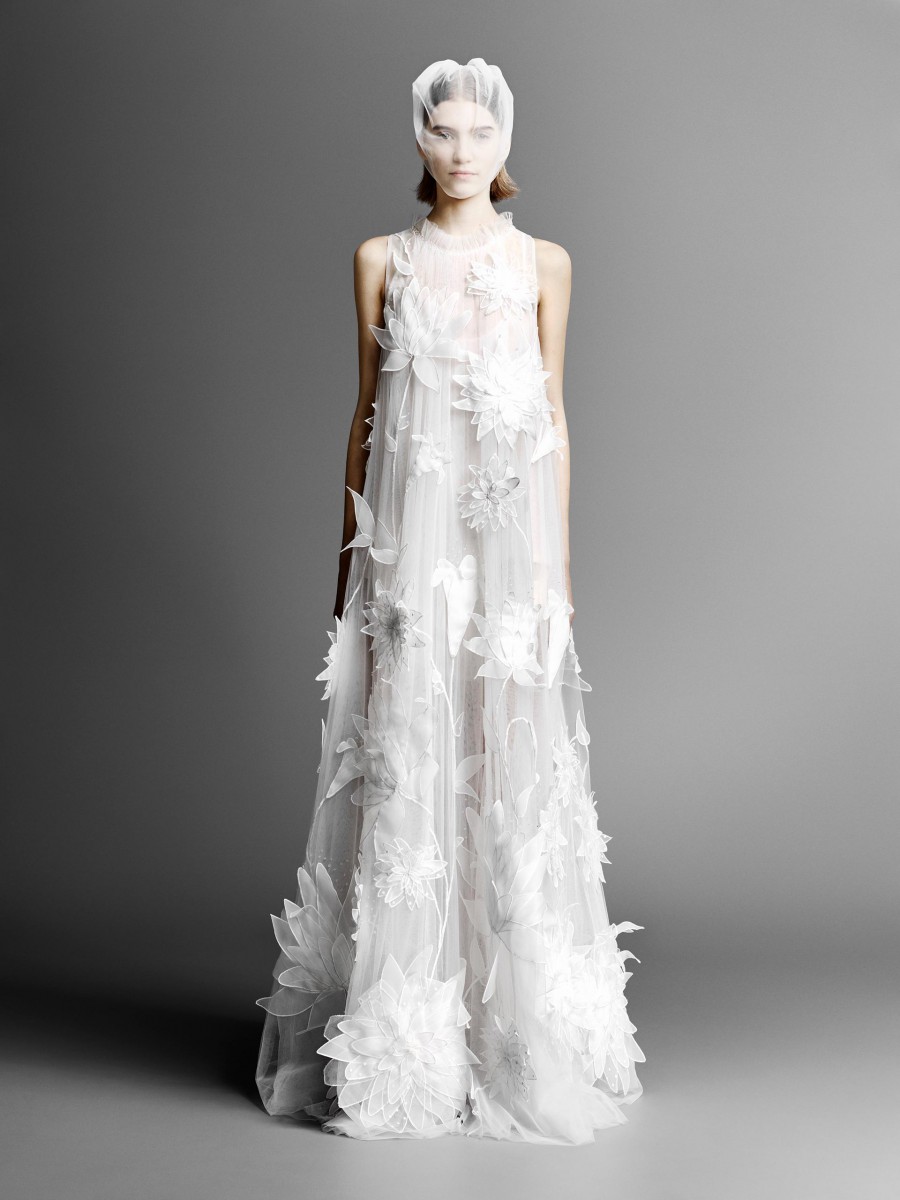 This next mini veil design from Viktor Rolf has a mask like effect. Just covering the brides face in a sheer tulle fabric - this veil is surprising, and anything but traditional.
06.

Line Accents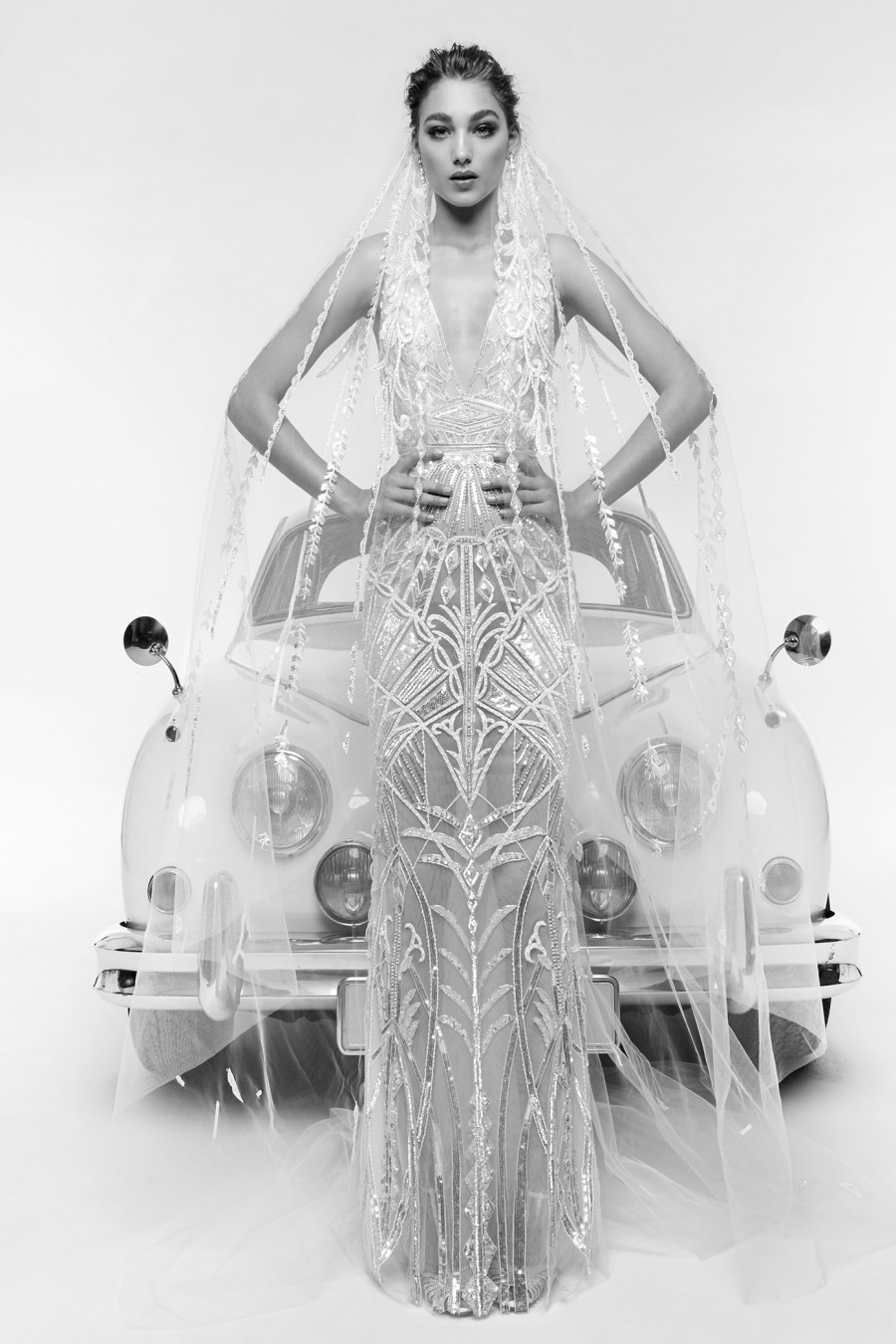 This next veil features lines of intricate embroidery that seem to be floating free off of the delicate sheer tulle fabric.
07.

Crystal Encrusted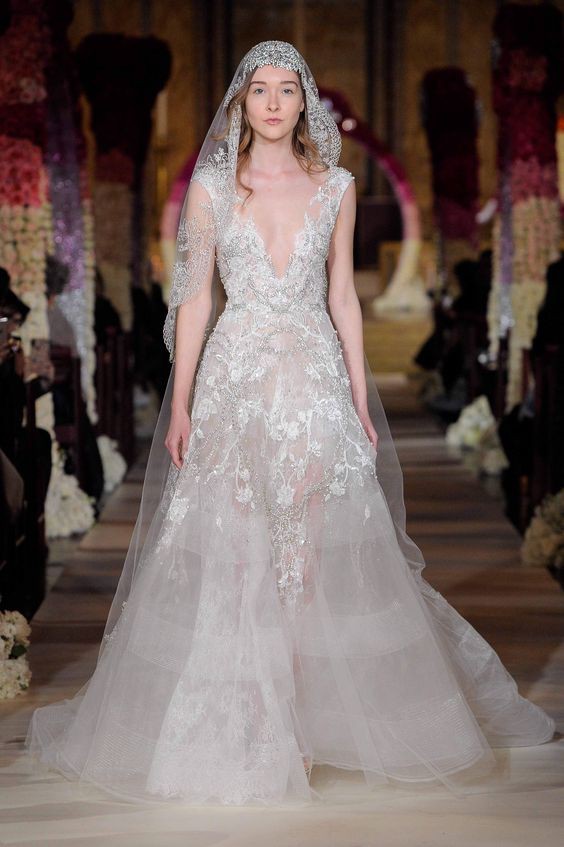 This next veil becomes more of a headpiece accent with its stunning crystal encrusted design.
08.

Barely There Bow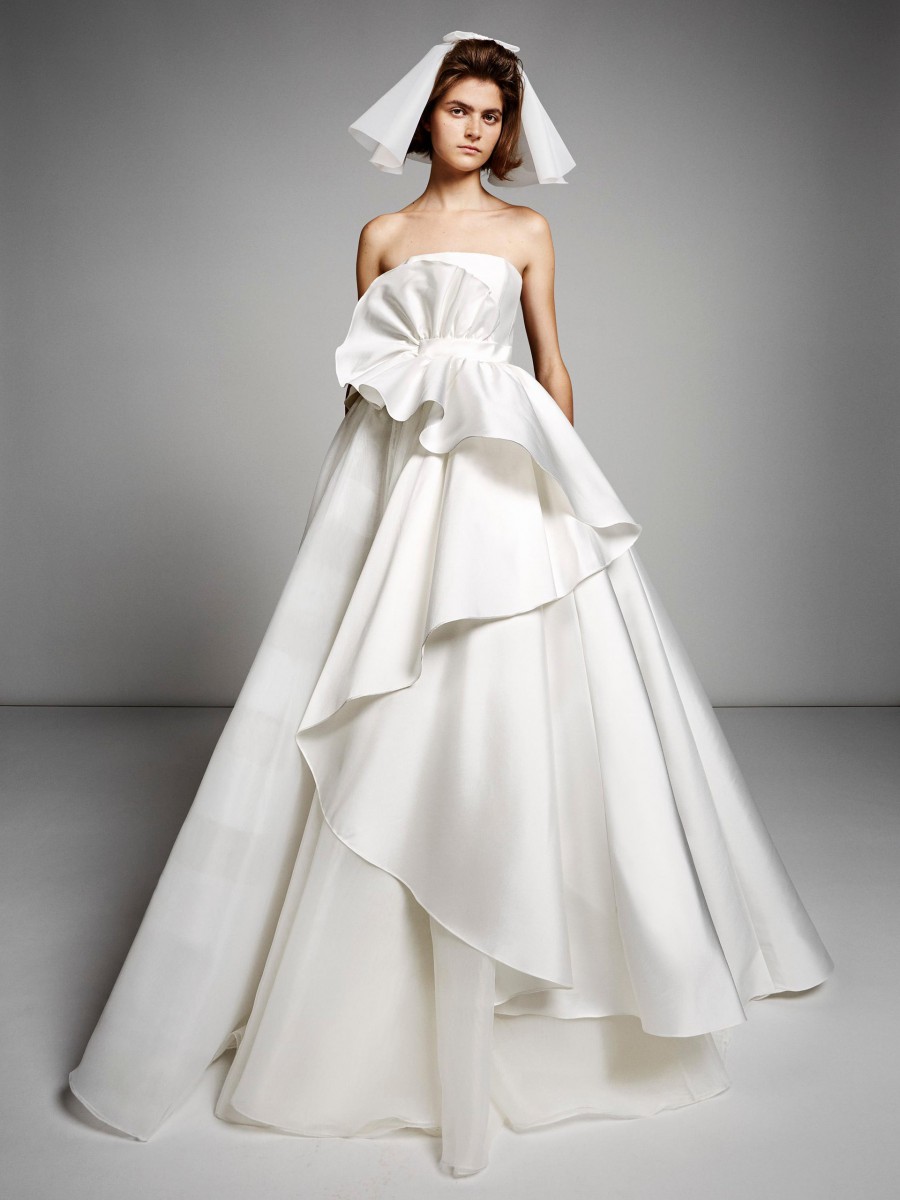 Viktor Rolf never disappoints with his less than traditional wedding styles. This veil design is no exception. Its short, bowed, barely there design is truly one of a kind. We are ditching the traditional tulle veil fabric with this design, and opting for something a little less subtle.
09.

Tiered Drama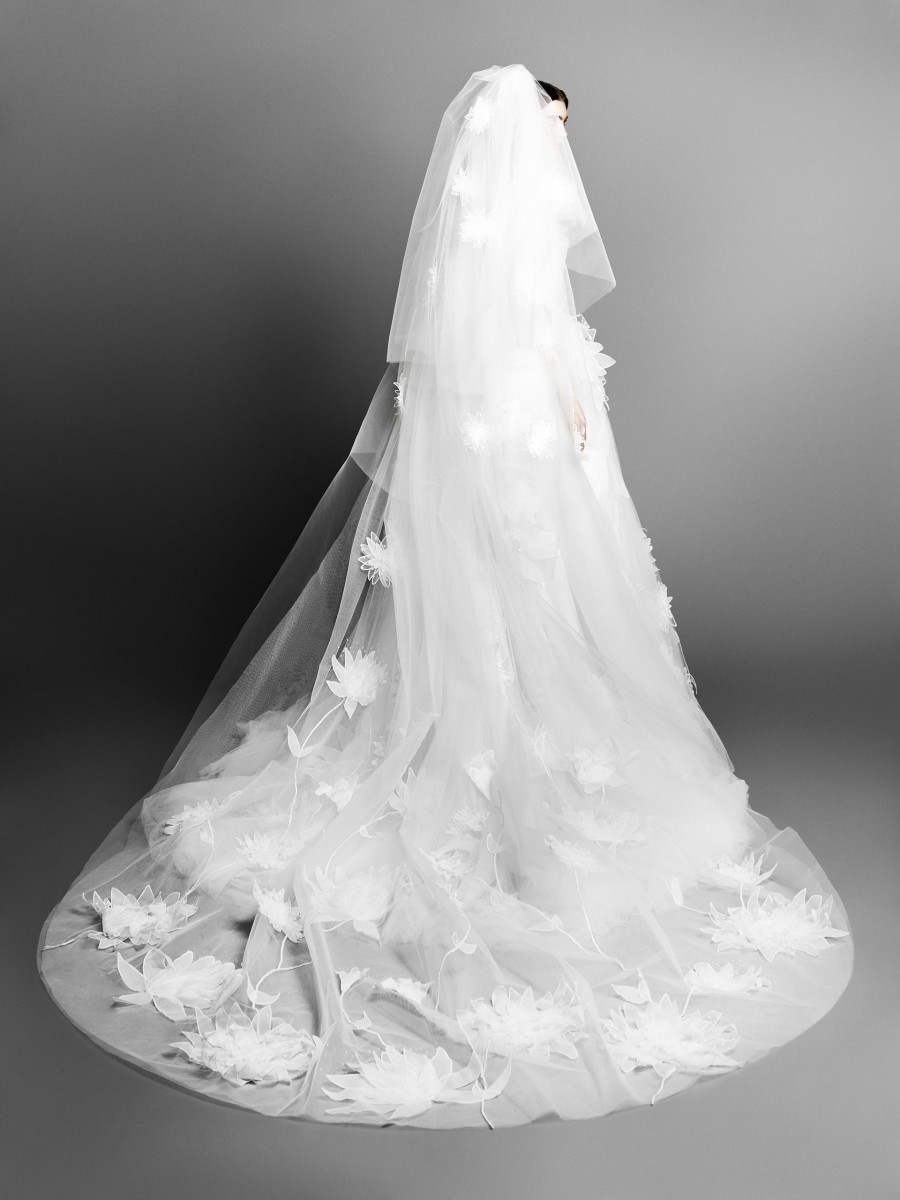 This next veil is a three-tiered cathedral length tulle design that is nothing short of dramatic. Featuring oversized dimensional tulle florals for even more dramatic appeal.
10.

Polka Dot All Over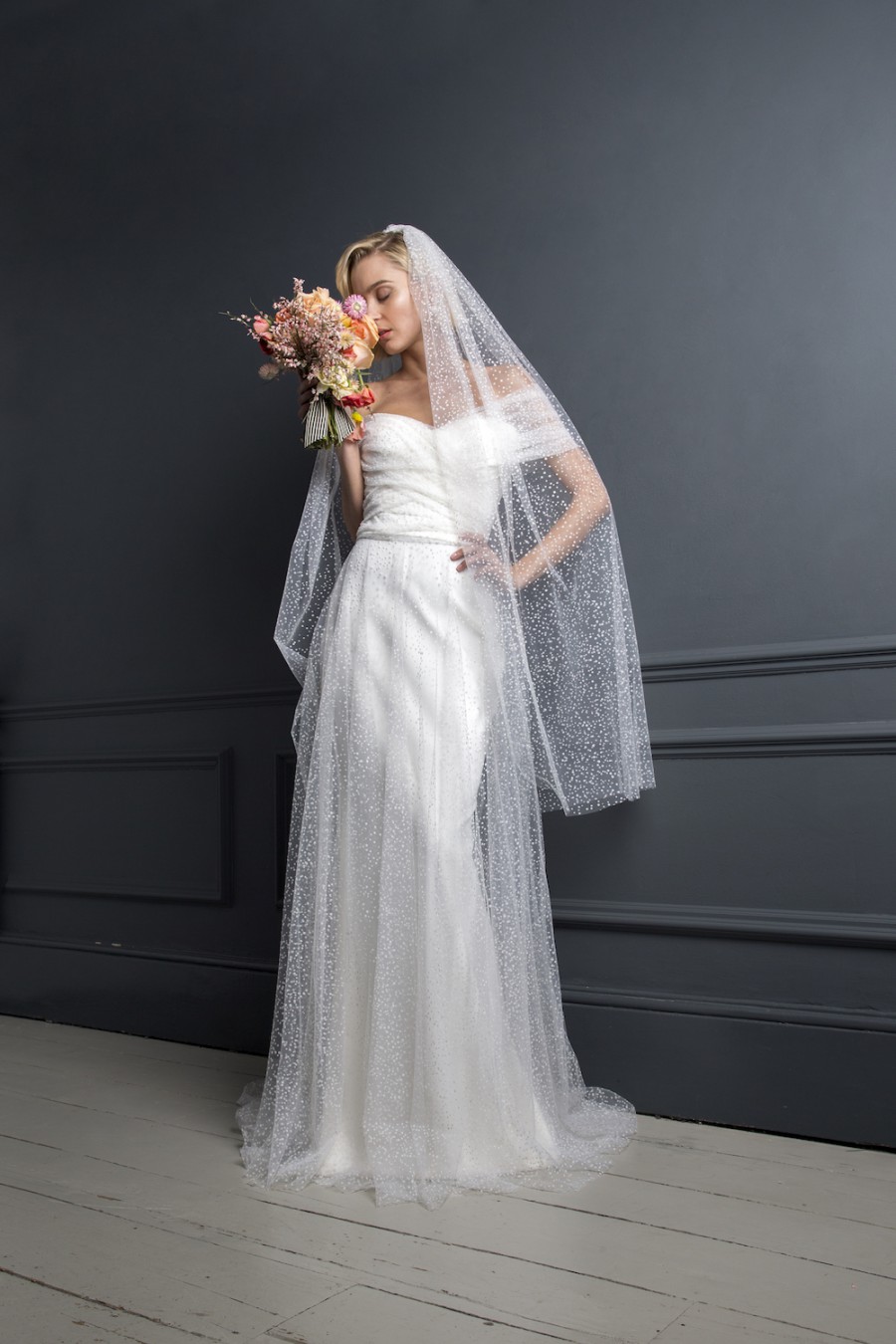 A dotted tulle veil to match a dotted tulle wedding gown? Need we say more? We are in love!
11.

Short & Lace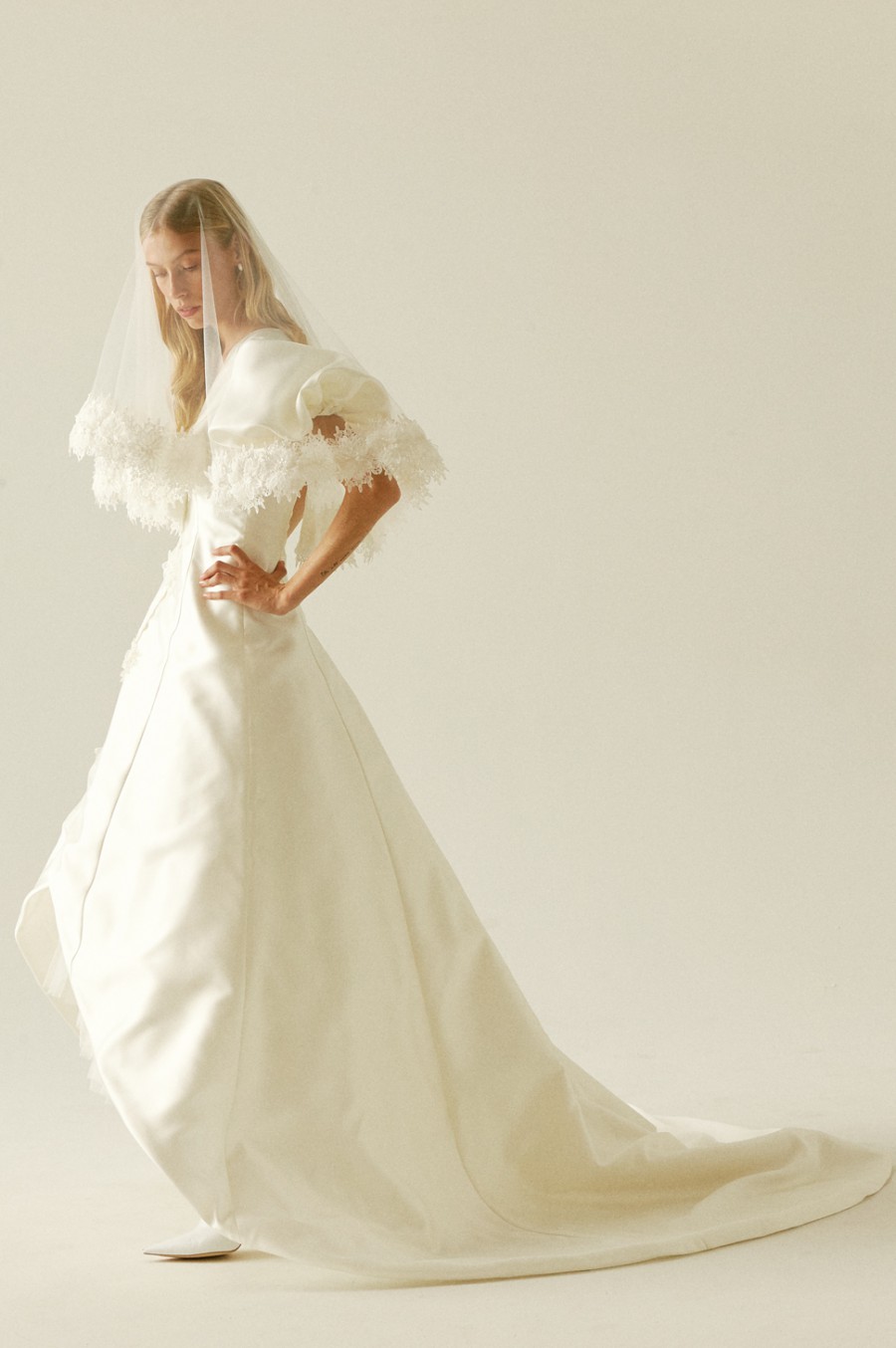 A short and sweet tulle veil with intricate lace detailing for a beautiful mix of antique and contemporary.
12.

Ruffled Edge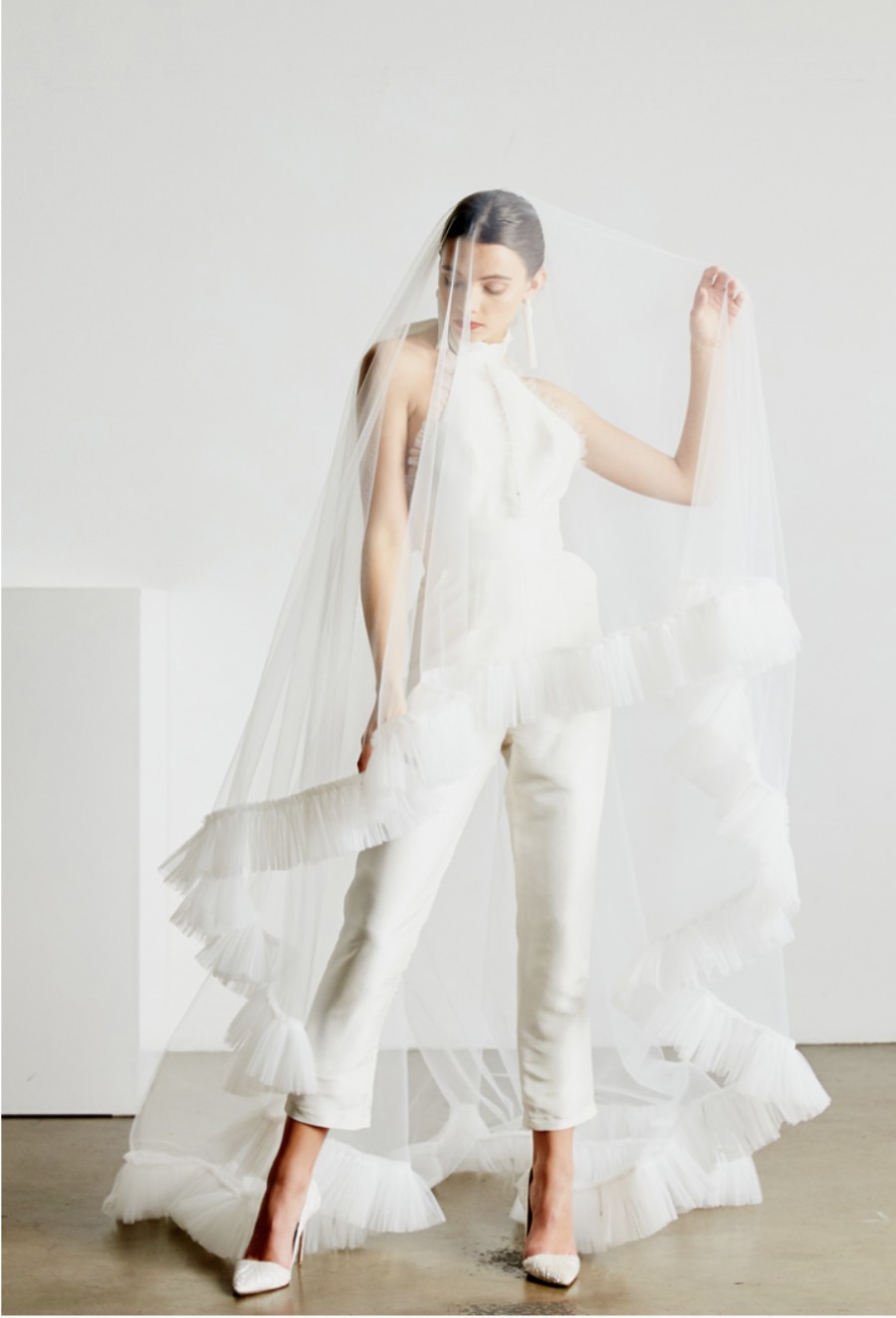 Sebastien Luke brings us a stunning cathedral length tulle veil with a one of a kind ruffled edgy design. For a veil look that is both edgy and delicate.
13.

Wonderlust Fringe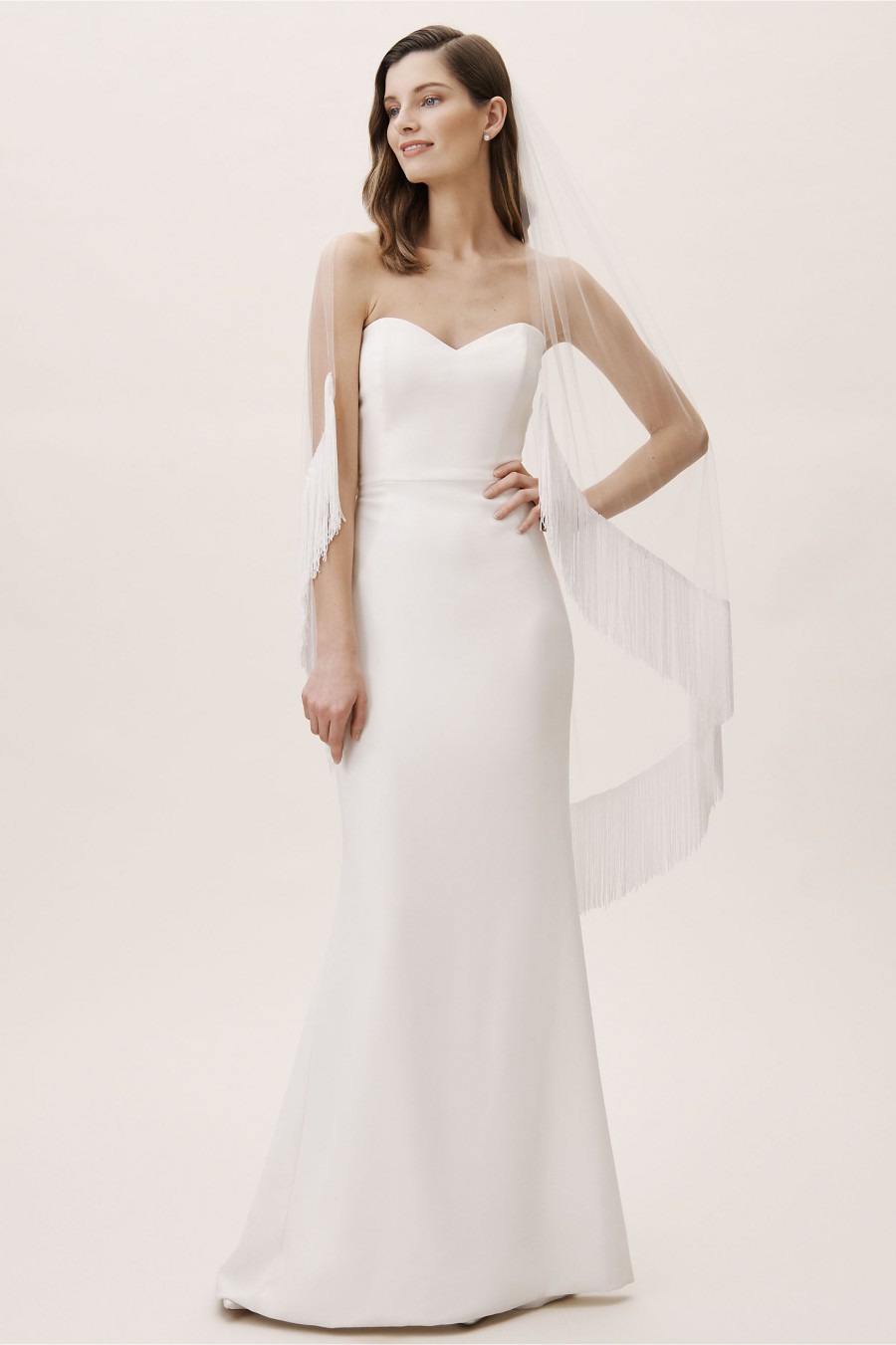 The perfect mix of clean traditional and playful bohemian with this next veil style. Add a touch of bohemian drama to any wedding day look with this fringe accented veil!
14.

Gold Leafing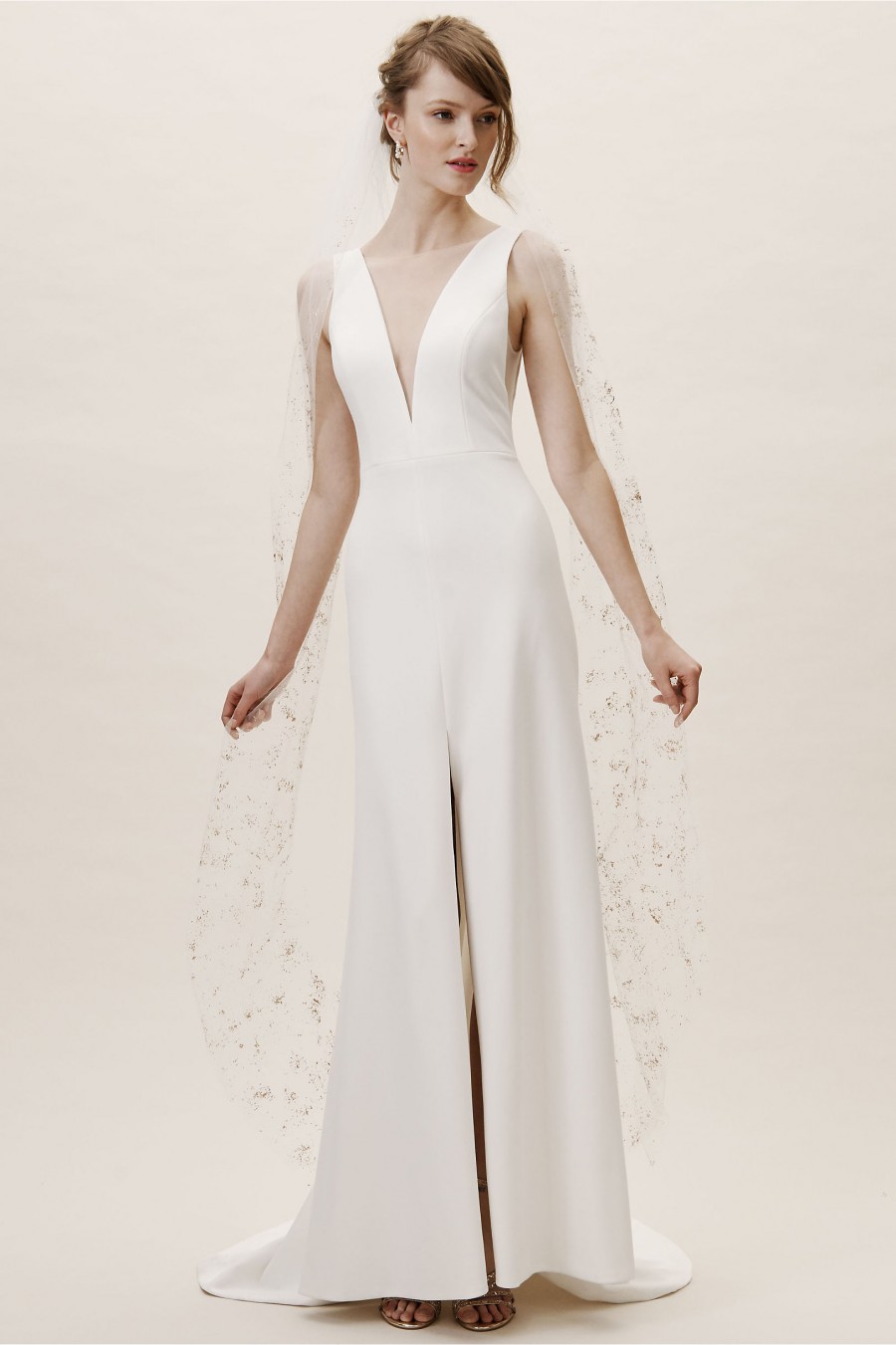 And for a truly unique veil style like nothing else, how about this gold leaf accented tulle veil from BHLDN? This veil is sure to add a glam, modern finish to your wedding day look.

By Kathryn Schrotenboer