Fashion styles always have a way of coming back around. So we have gathered modern bridal styles influenced by past decade trends.
From roaring twenties to disco seventies we have it all. See how modern bridal fashion is pulling from past decade influences to create some unique, stunning styles that even the most modern of brides just can't resist. So what decade do you love the most? Are you loving contemporary interpretations of past decade's styles - or should some style trends remain in the past? And most importantly - which trends will we see reappear as we move into a new decade?
The Twenties
The roaring twenties. This romantic ear was glitzy and sassy. This decade was all about social growth. Art, music and culture blossomed. Jazz was born, flappers redefined feminine fashion and everything roared. Get ready to channel your inner Great Gatsby fashionista with these styles.
01. Fringe Flapper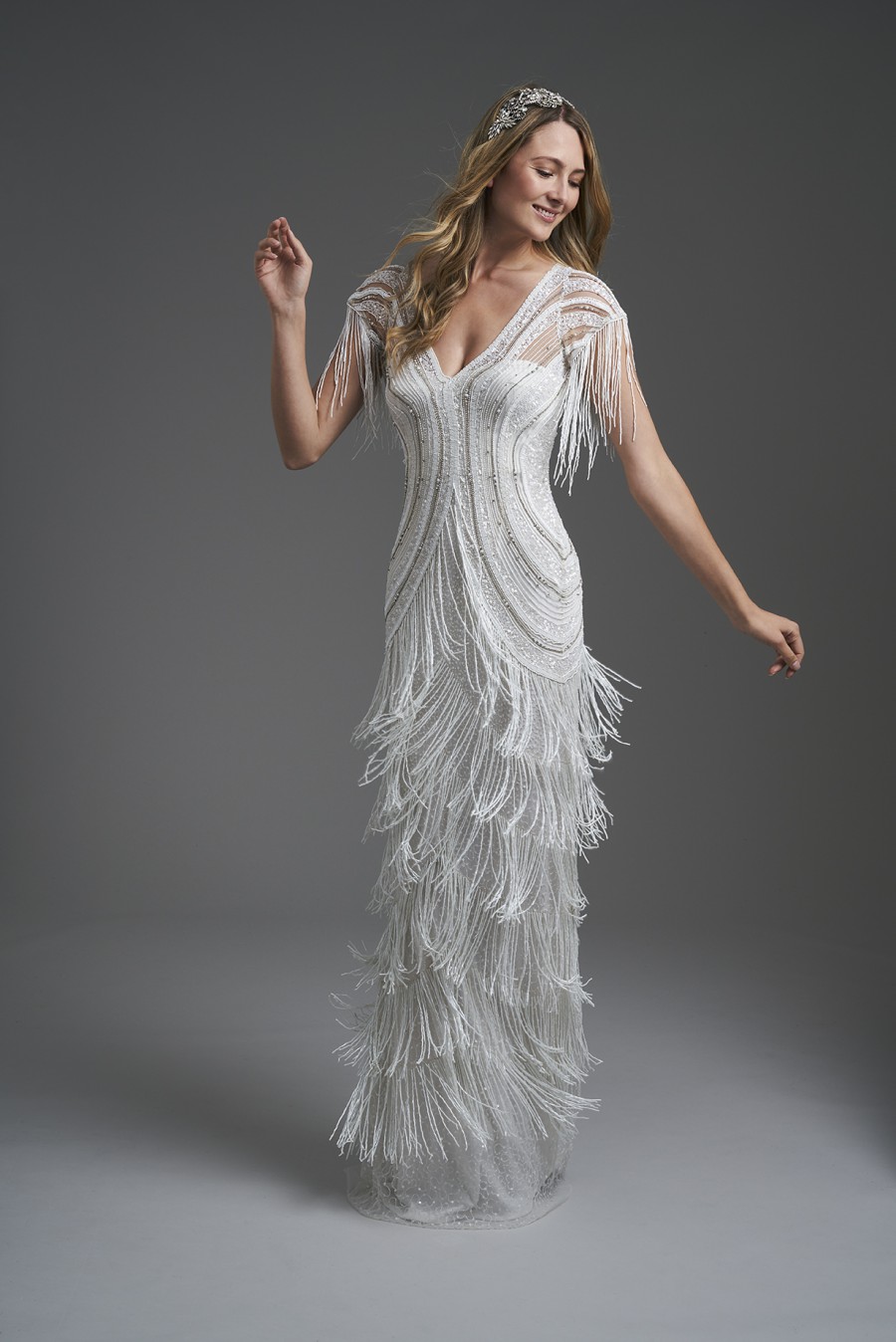 Fringe and beading in true flapper form. Our 1920's flapper fashionistas would love this stunning bridal style from Eliza Jane Howell.
02. Flashy Feminine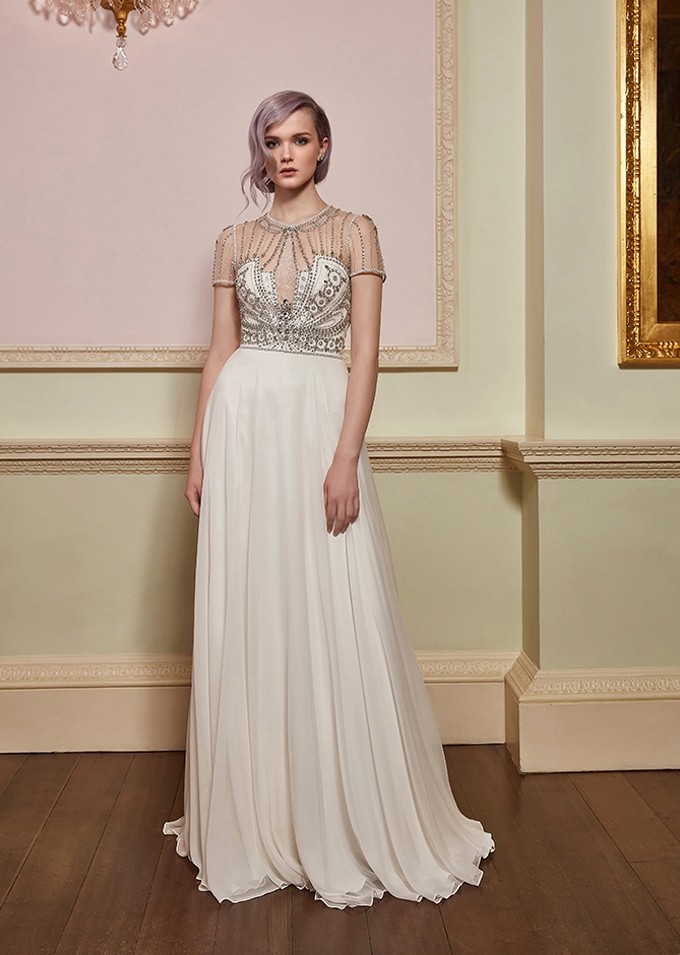 Jenny Packham's 2018 collection was a beautiful interpretation of 1920's bridal fashion. Her styles encompassed all of the flashy, feminine glam of the era!
03. Golden Girls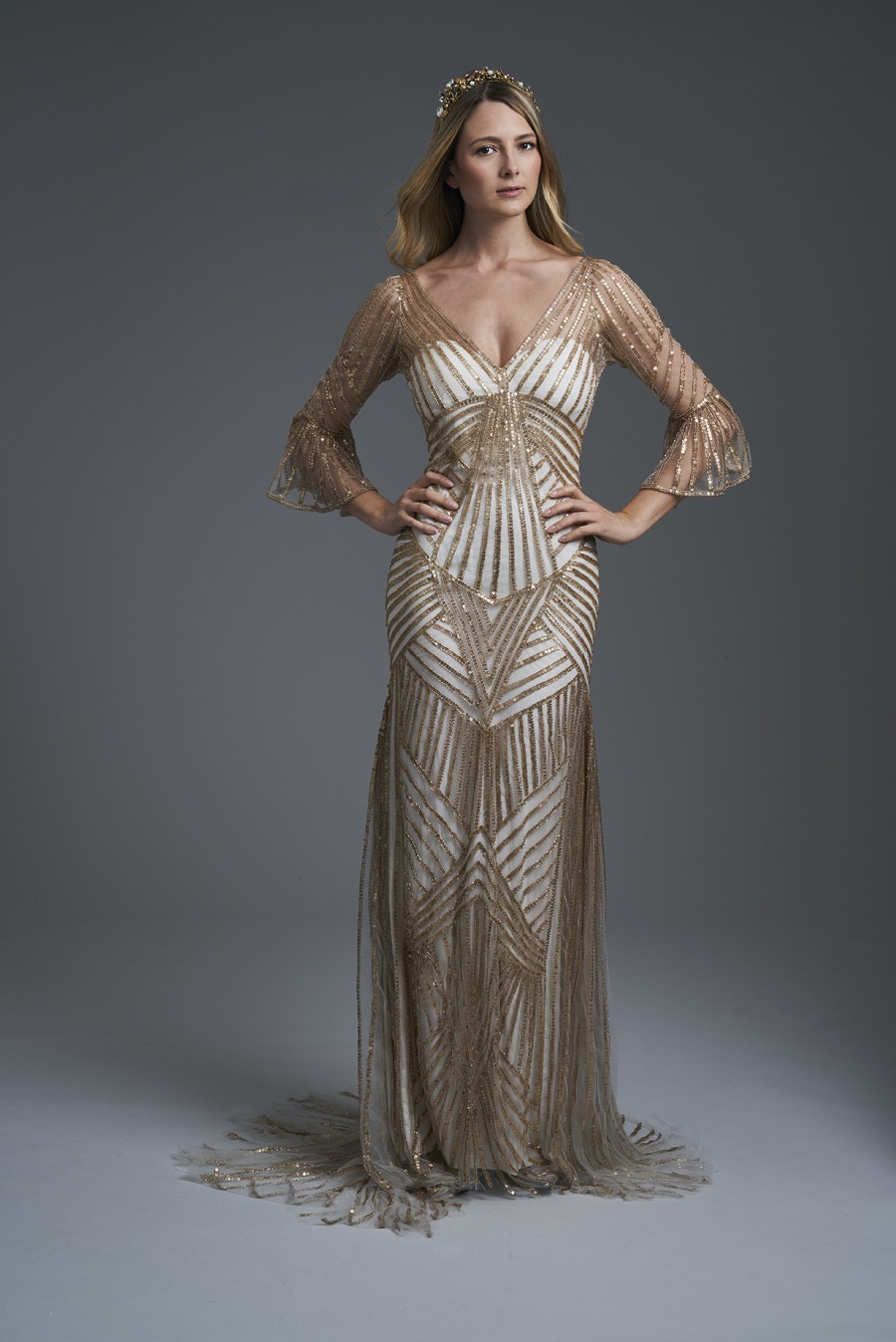 Eliza Jane Howell embraced the Art Deco design style in this bold flapper-worthy golden design. A glimmering representation of the flashy 20's era.
04. Flapper Mini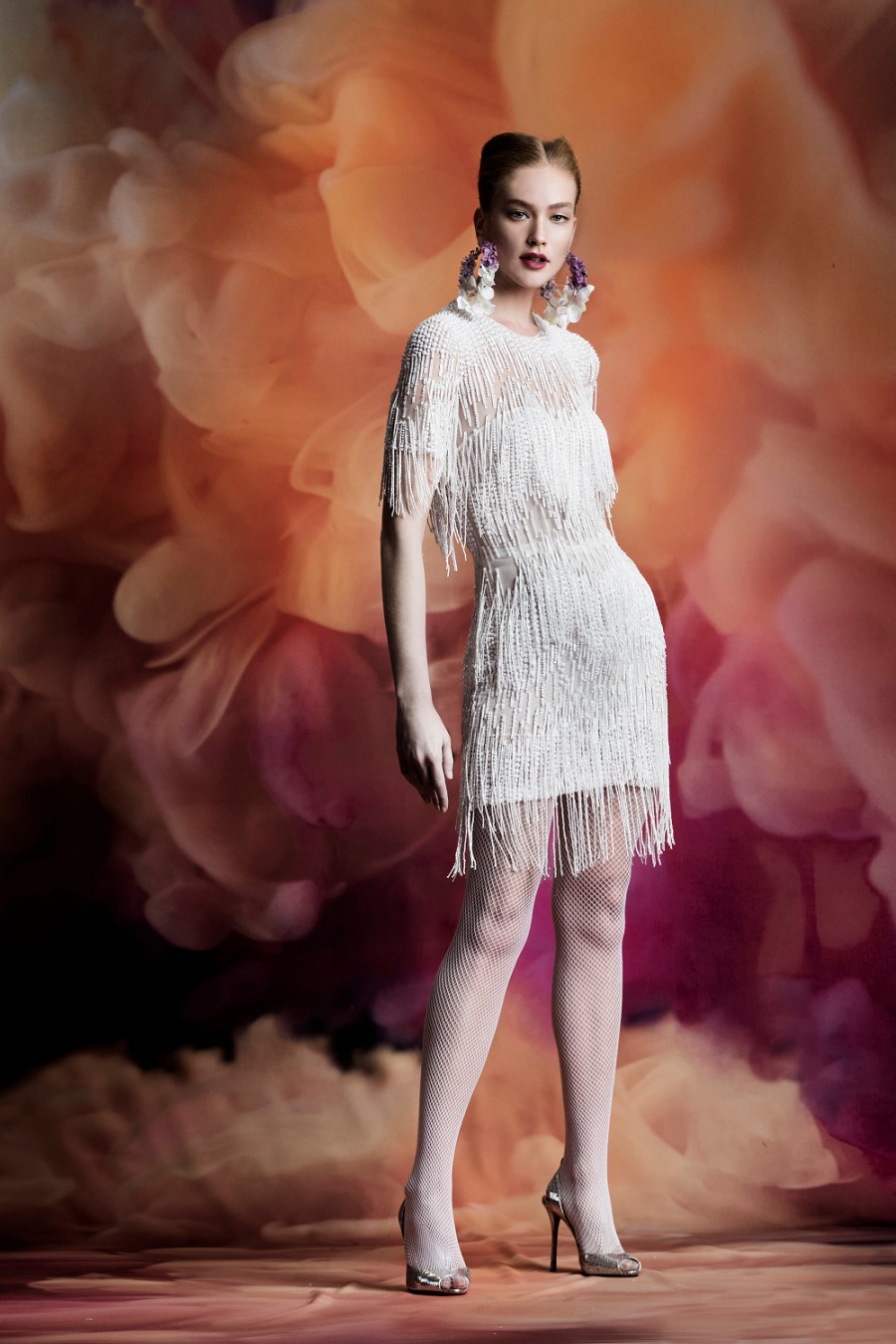 Another stunning modern flapper inspired bridal mini from Naeem Khan. This would make the perfect reception party dress for our 20's loving brides out there.
The Thirties
The 1930's started the rise of the Old Hollywood Glam era. We saw a big increase in silk & satin wedding styles in slim cut silhouettes. Styles were still ultra glam like in the roaring 20's, but in a less flashy way.
01. Hollywood Glam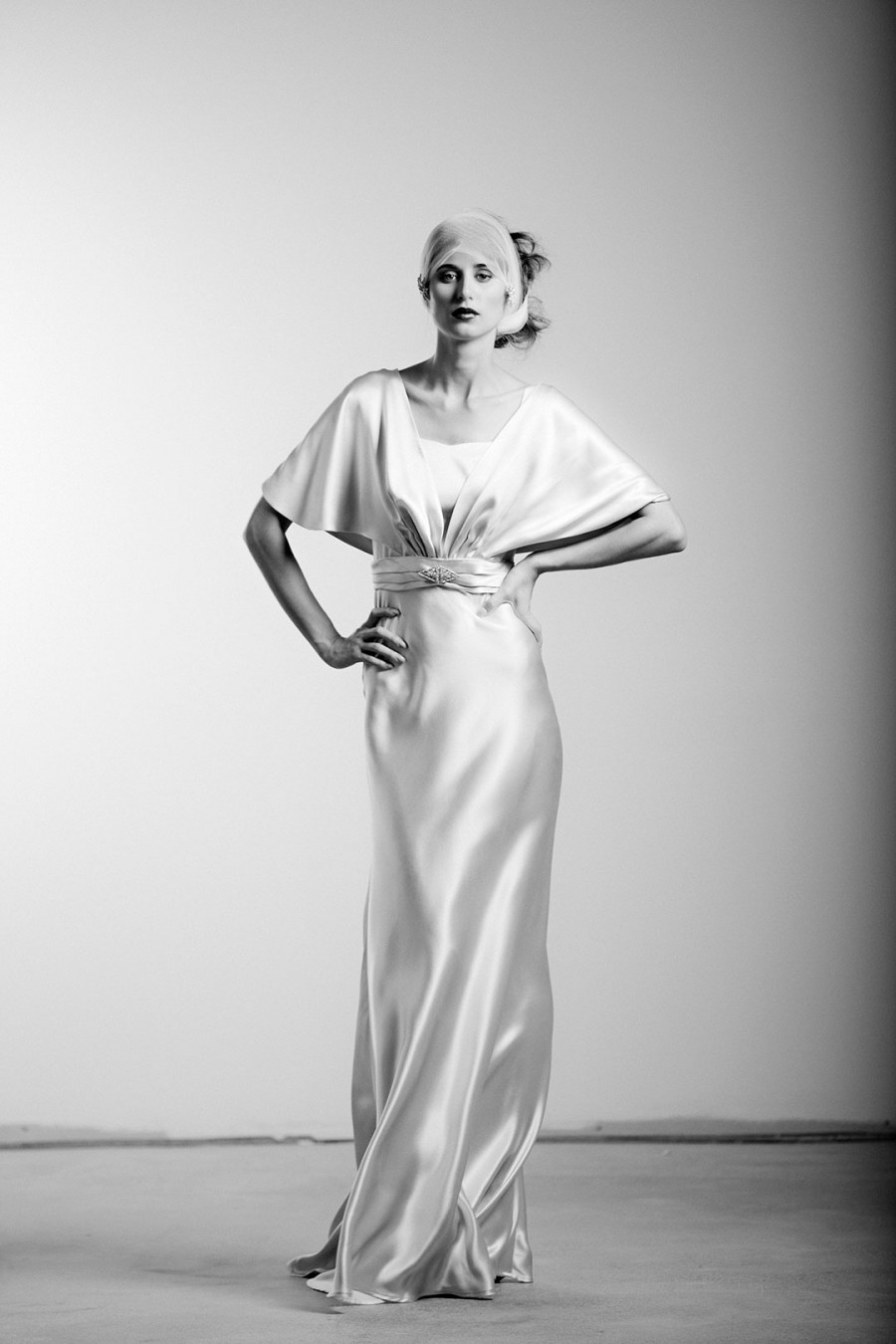 Cue the big screen with this irresistible Old Hollywood Glam wedding style. So reminiscent of the golden 1930's era.
02. Classy Romance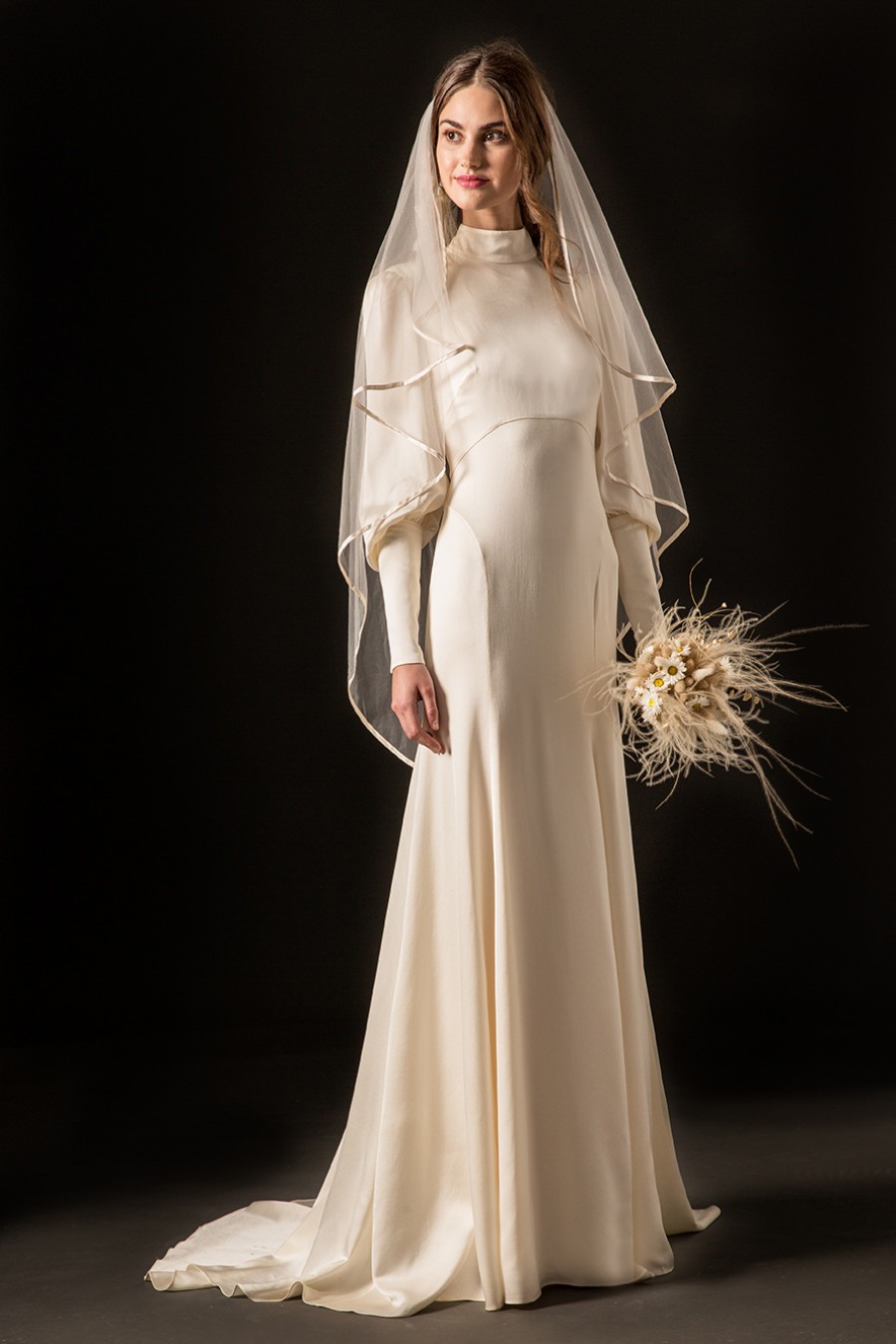 We love the classic romance feel to this 1930's inspired gown. A sleeker, less flashy style than the 1920s, but with all the same glamorous sophistication.
03. Modern Glam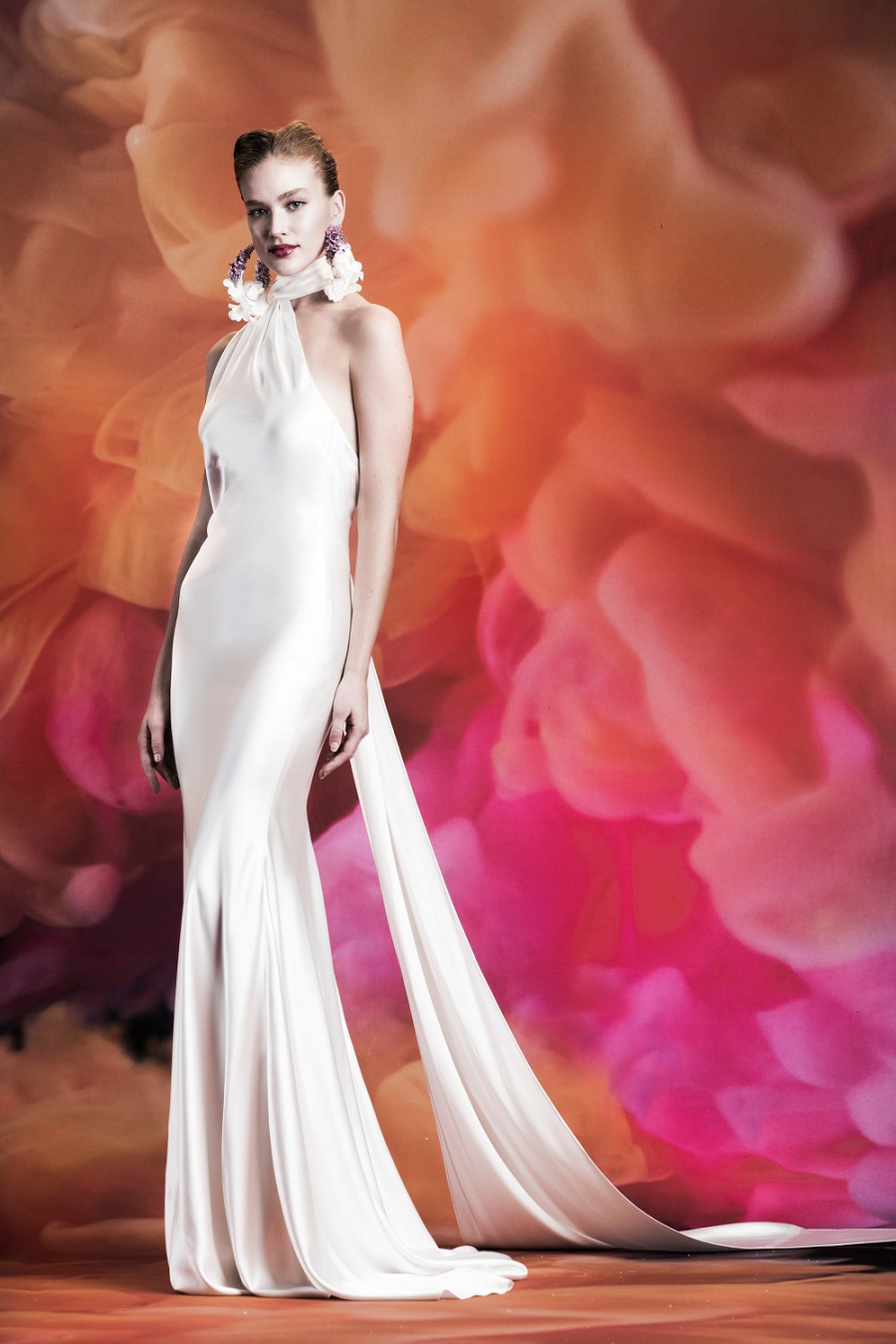 A modern interpretation of that irresistible 1930's silk, sleek silhouetted Old Hollywood Glam fashion.
04. Red Carpet Ready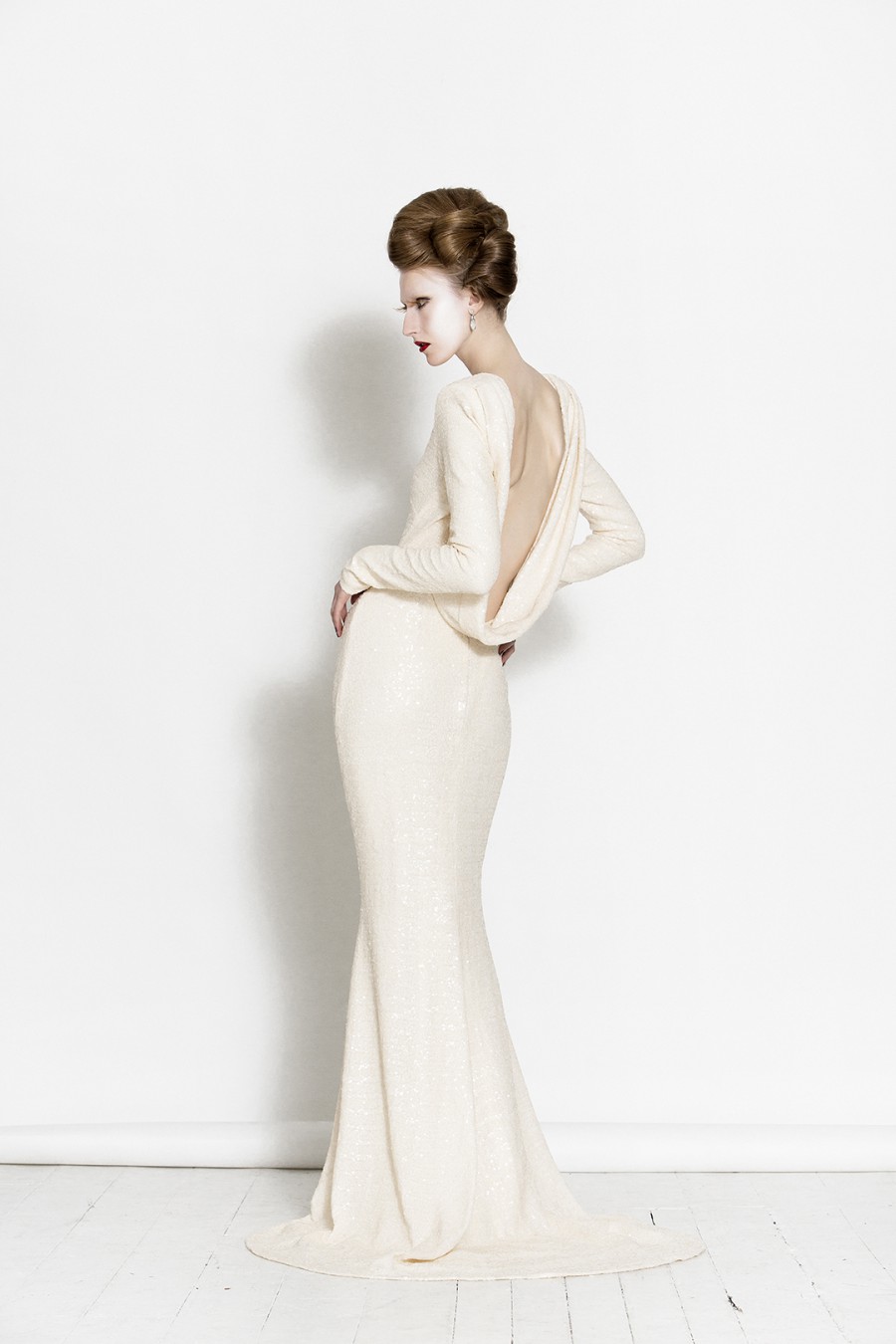 Get red carpet ready with this next Old Hollywood glam inspired style from Ziolkowski.
The Forties
The 1940's started moving towards the classic bridal styles that we see so much today. A-line and ball gown cut styles started to get introduced, along with a lot of full length sleeves. Bridal styles became less flashy and more timeless compared to previous eras. We saw a lot of silk and lace styles.
01. Modest Glam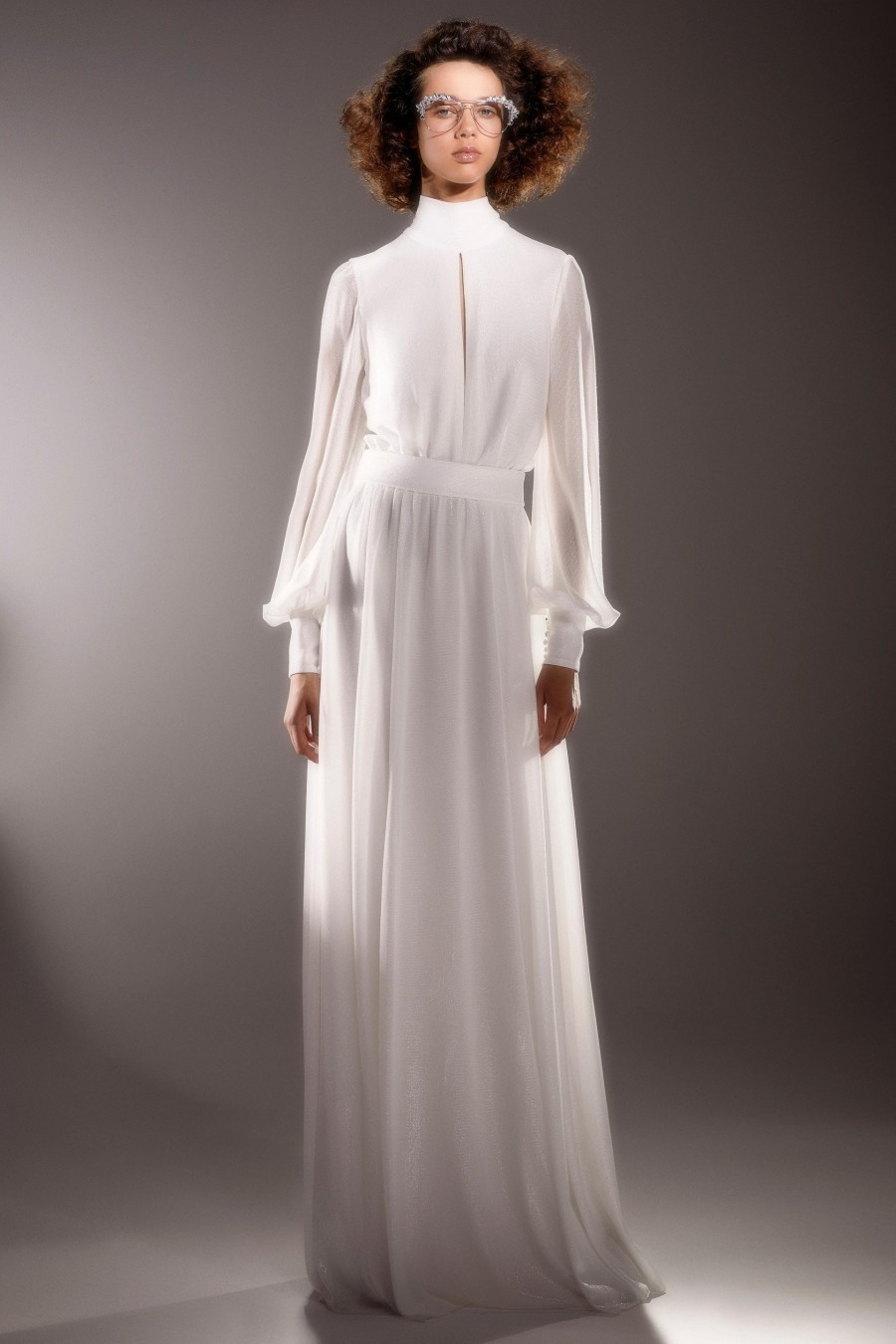 Viktor Rolf encapsulates that modest glam feel of 1940s bridal fashion. Simple and traditional.
02. Clean Satin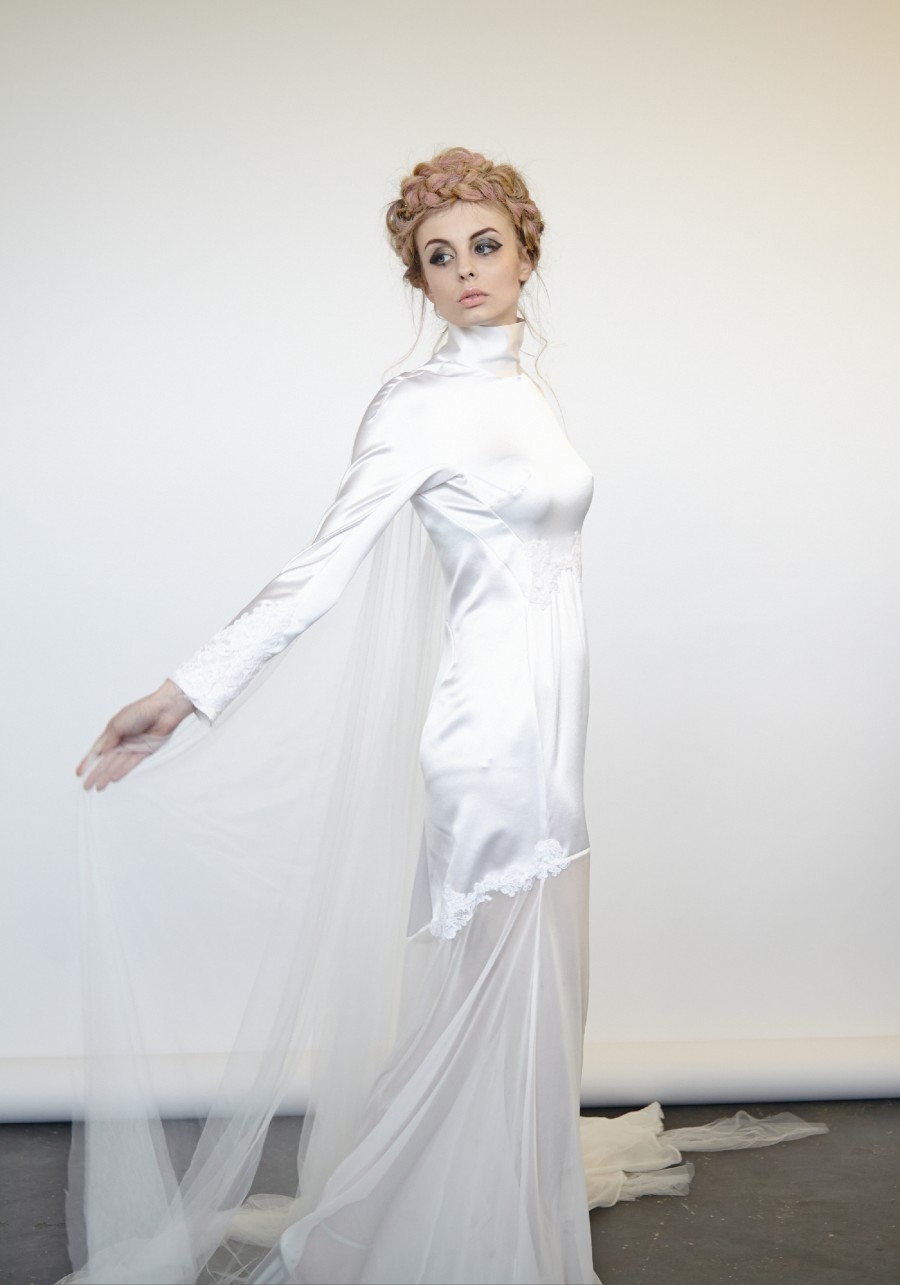 Velvet Johnstone brings us a clean, satin wedding gown with clear vintage inspiration. This look is very reminiscent of the clean silk and satin styles that we saw so much of in the 1940's.
03.

Silk and Lace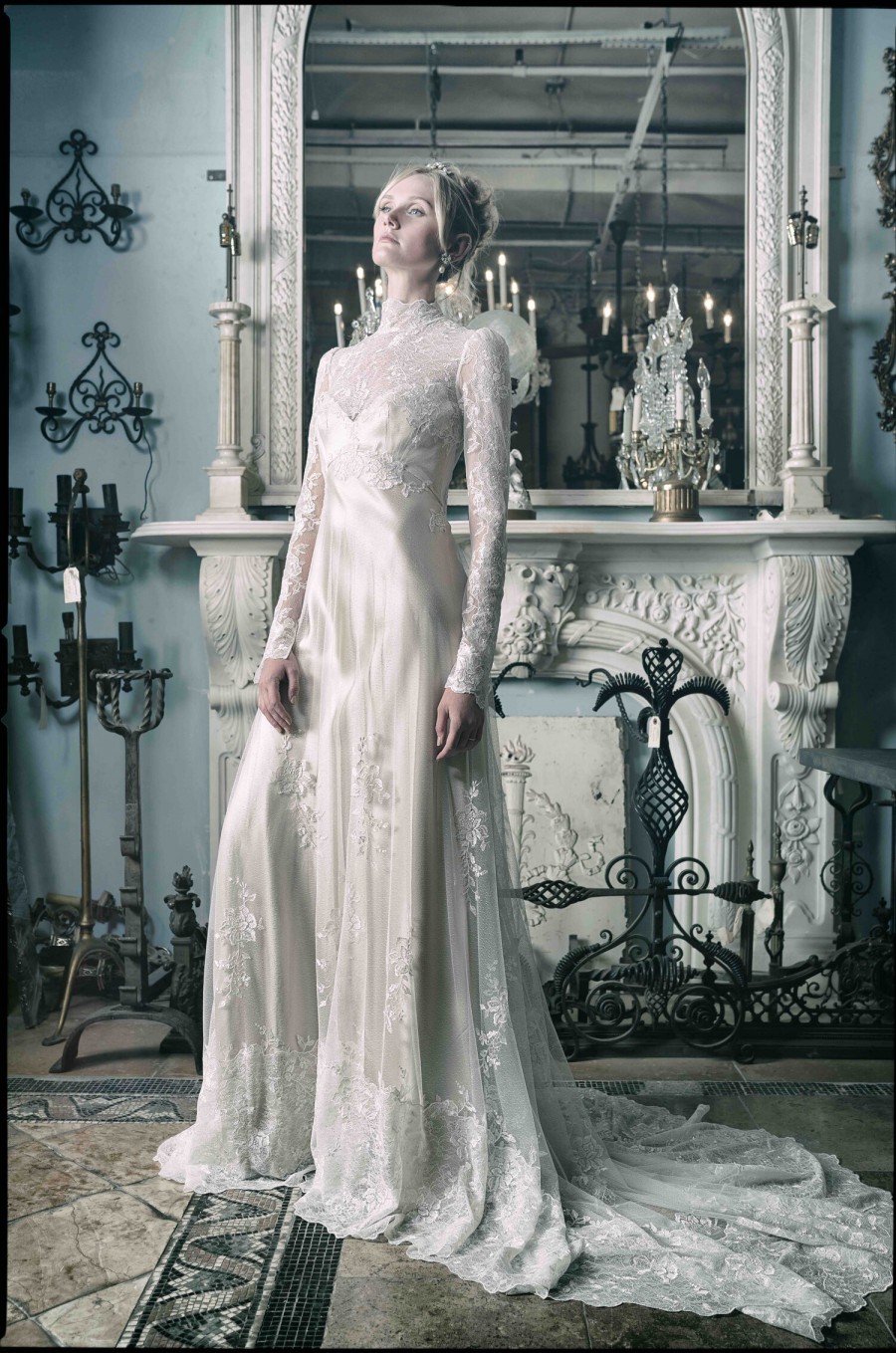 This very antique inspired gown from Elizabeth Fillmore shows the silk and lace influences of the 1940's decade.
04.

Silk Glam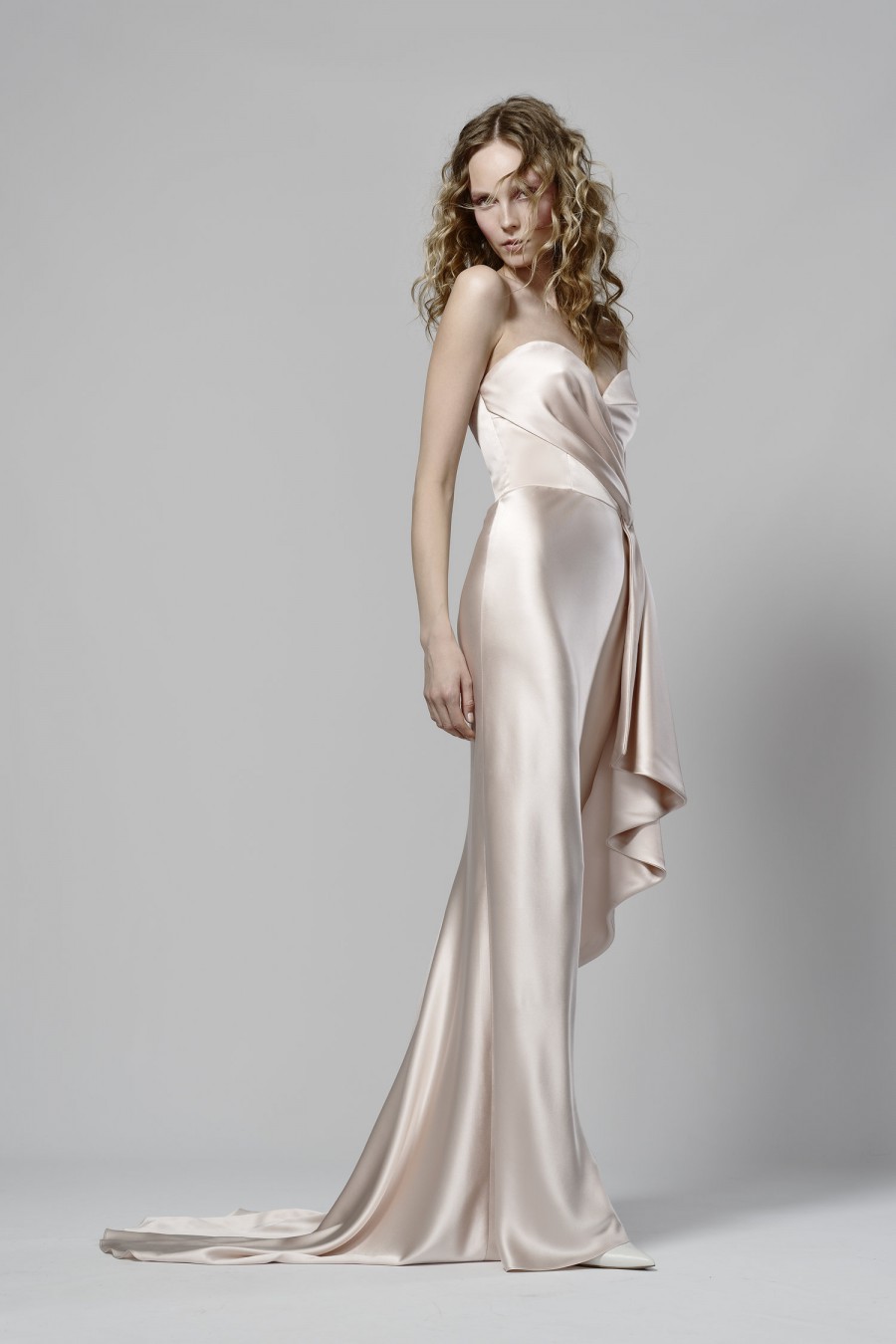 Old Hollywood Glam influences continued into the 1940's. We saw the emergence of more silk sheath gowns.
The Fifties
The 1950's brought an influx of shorter, tea length wedding styles. The 50's were the decade of short, voluminous poodle skirts - and that trend definitely influenced bridal fashion.
01. Vintage Ballerina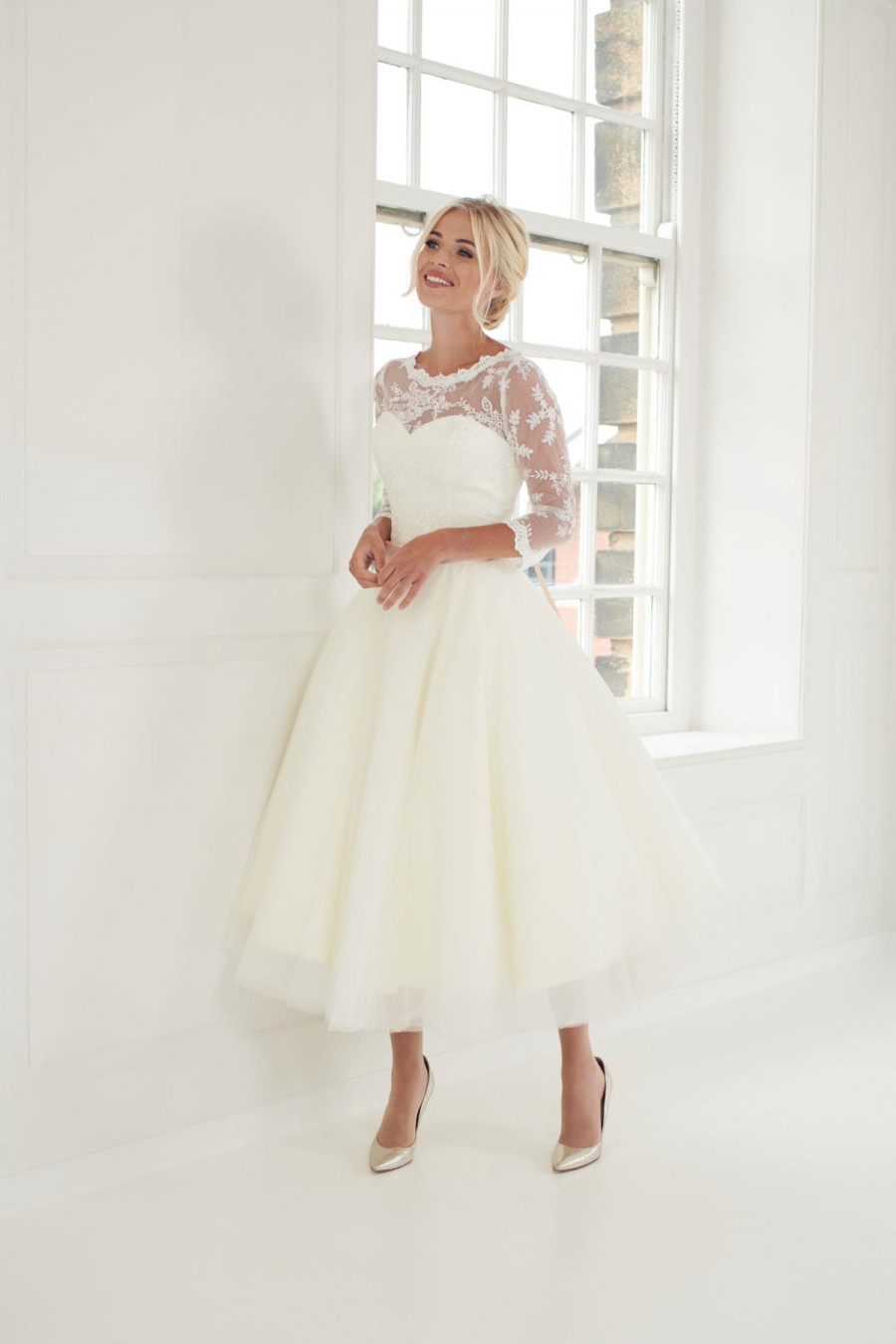 Ballerina length bridal styles were booming in the 1950's. These shorter, voluminous skirt styles were girly and playful.
02. Grace Kelly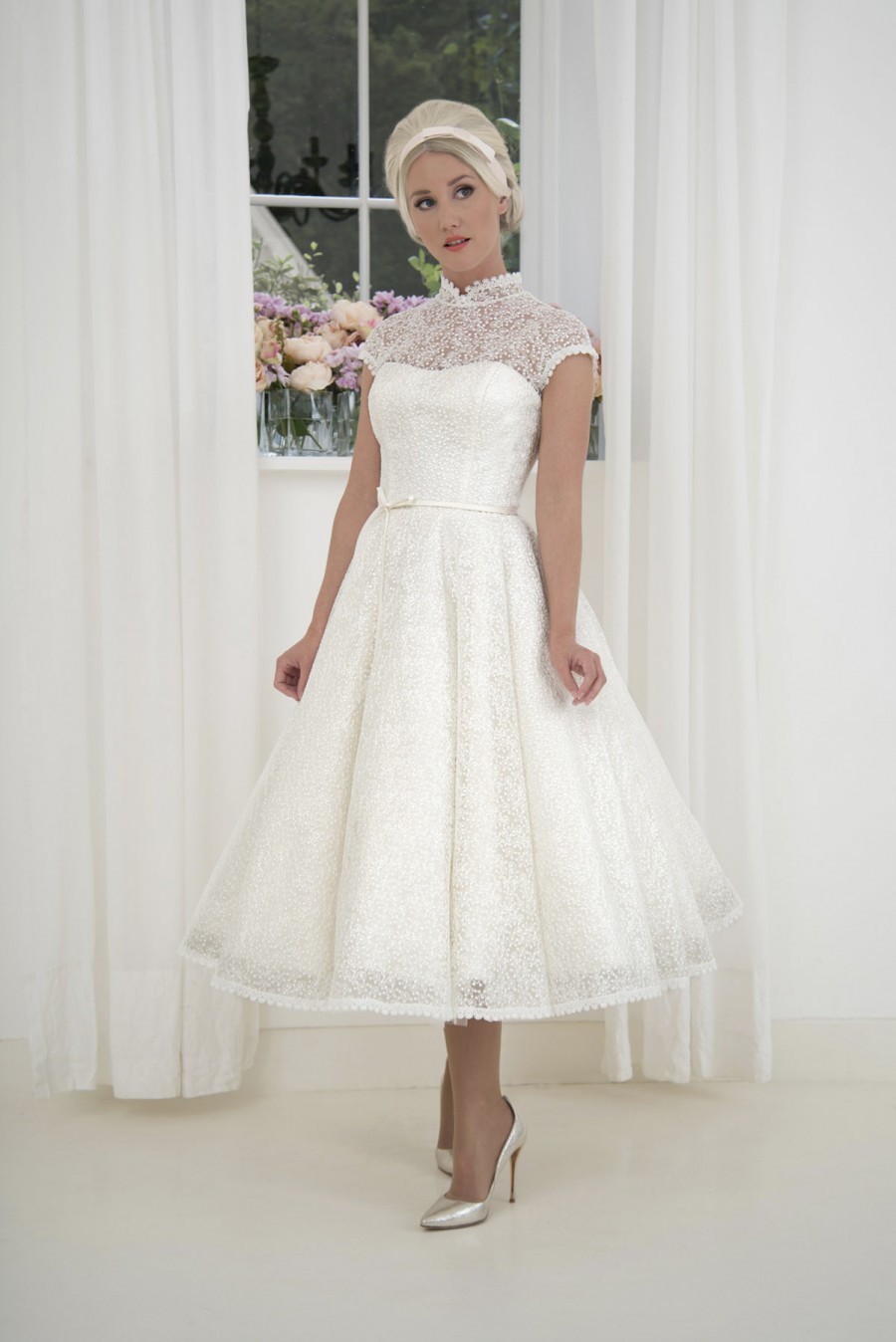 A very Grace Kelly inspired bridal style that is just adorable. We love the short, polished, feminine and just a bit sassy look of the 1950's bridal trends.
03. Sophisticated Vintage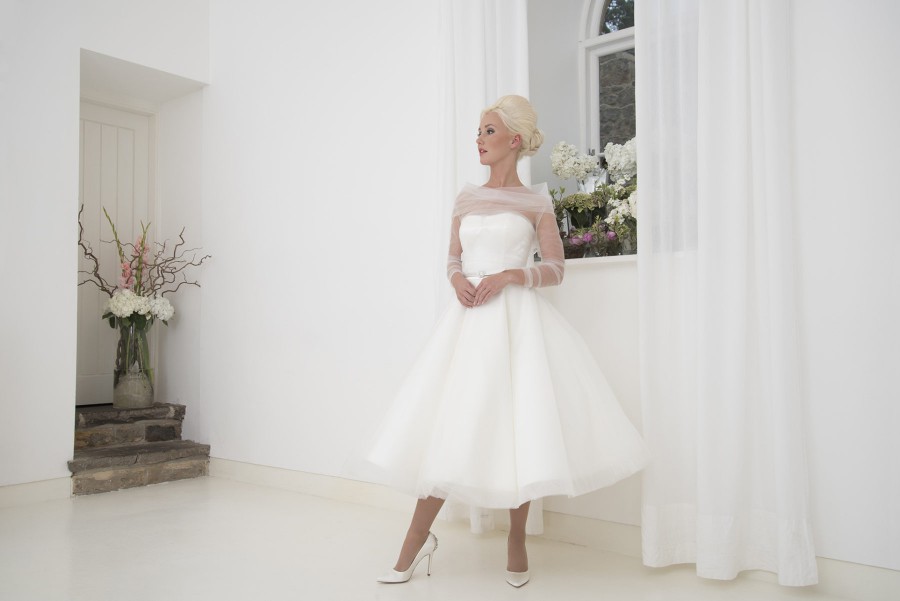 We love the adorable and polished feel of this beautiful 1950's vintage inspired gown from House of Mooshki.
04. Bloom of Ball Gowns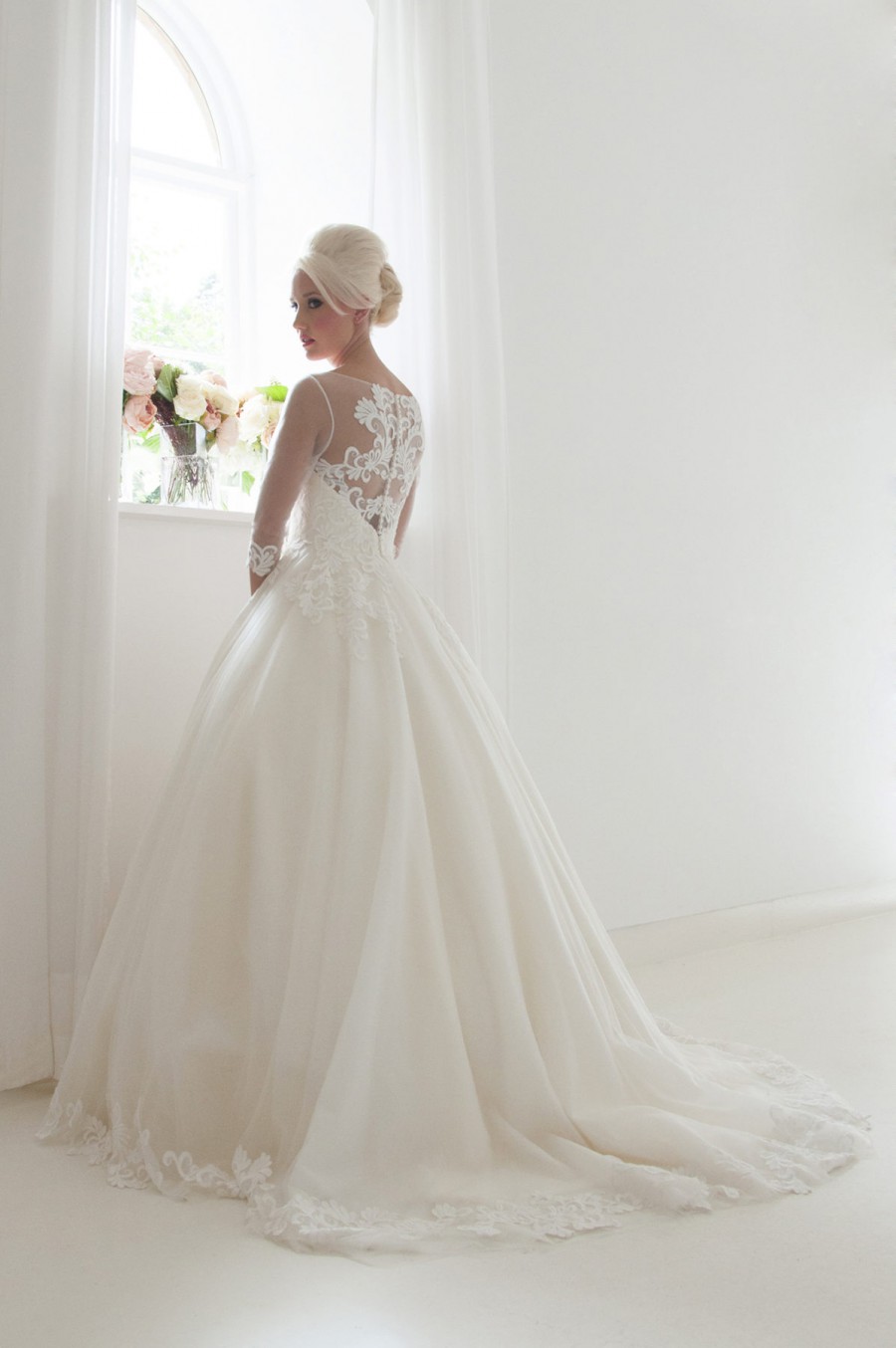 The 1950's began the boom of fuller, modest ball gowns. Still sticking with the polished, proper feel of the decade!
The Sixties
The 1960's started to get a bit groovier with the influx of the hippie movement and the bold colors of pop art. We started seeing shorter shift and swing dress styles.
01. Hippy Shift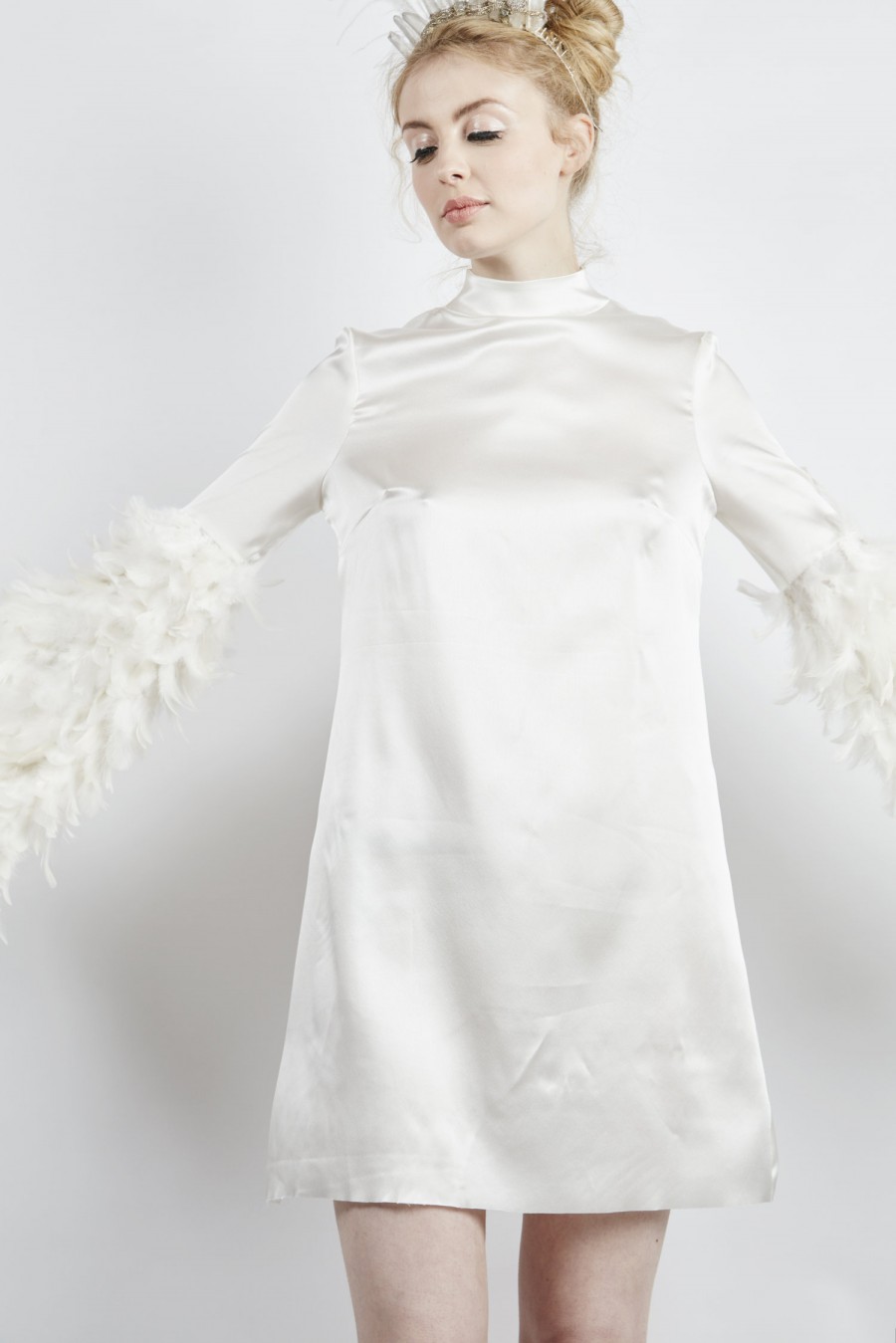 We are definitely feeling the 1960's hippie vibes with this adorable bridal mini shift dress from Velvet Johnstone.
02. Flower Child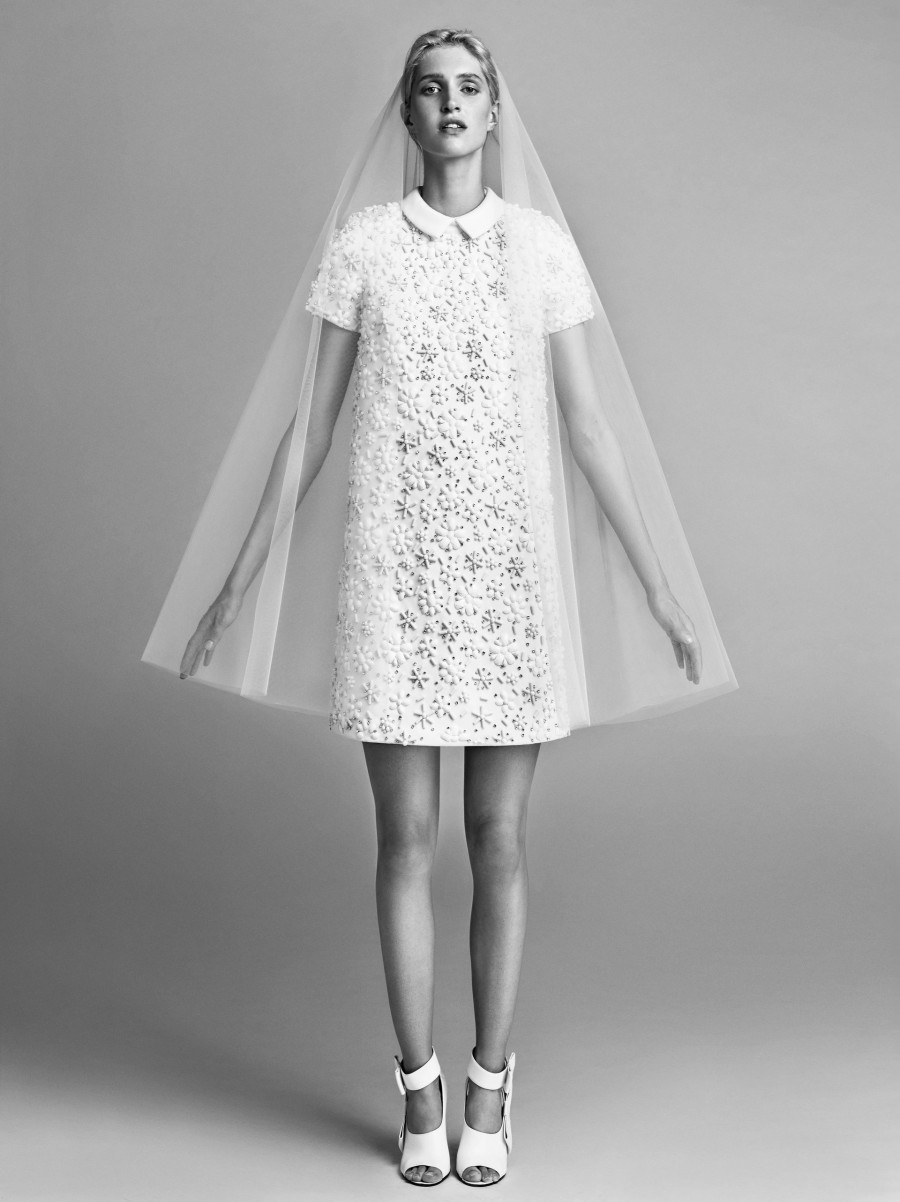 Channel your inner 1960's flower child with this adorable floral accented mini from Viktor Rolf.
03. Audrey Hepburn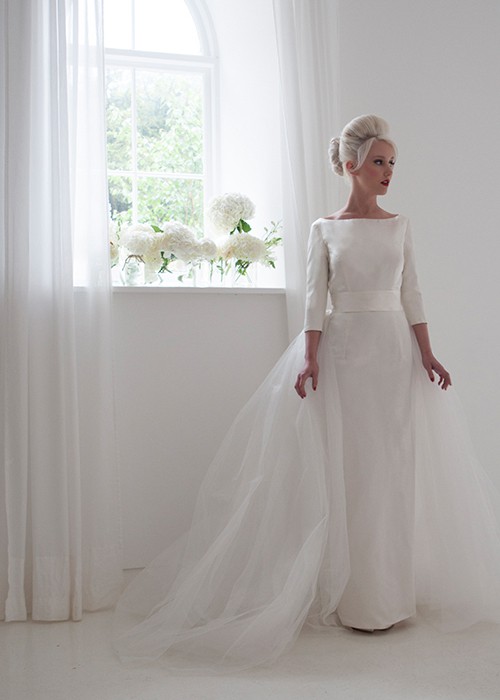 Audrey Hepburn was a big influence on fashion in the 1950's and 60's with her clean, sophisticated feminine style.
04. Boho Vibes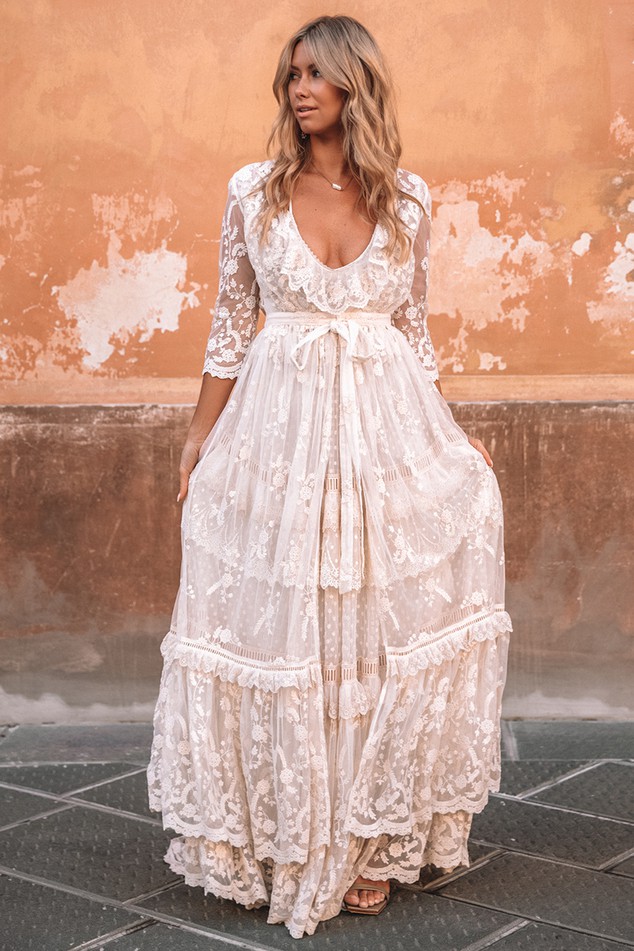 Empire waist cuts really took off in the 60's and boho vibes were all the rage with the beginning of the hippie movement.
The Seventies
We are bringing back those Saturday Night Fever vibes with these 1970's disco inspired wedding styles. The 1970's also continued with the hippie trends of the 60's.
01. Jersey Jumpsuit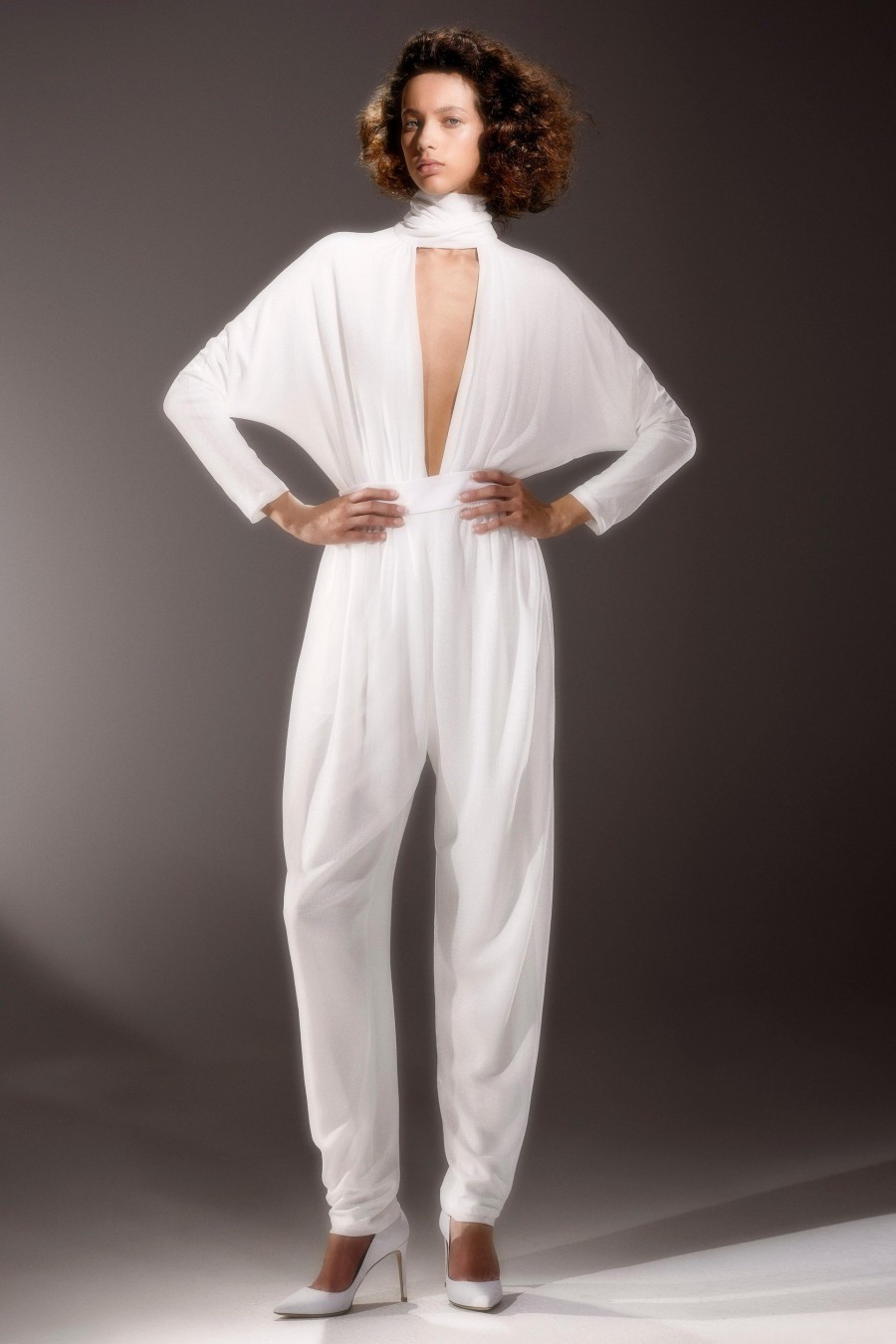 Jumpsuits were big in the 1970's - so how about this disco ready bridal jumpsuit from Viktor Rolf?
02. Bell Sleeve Mini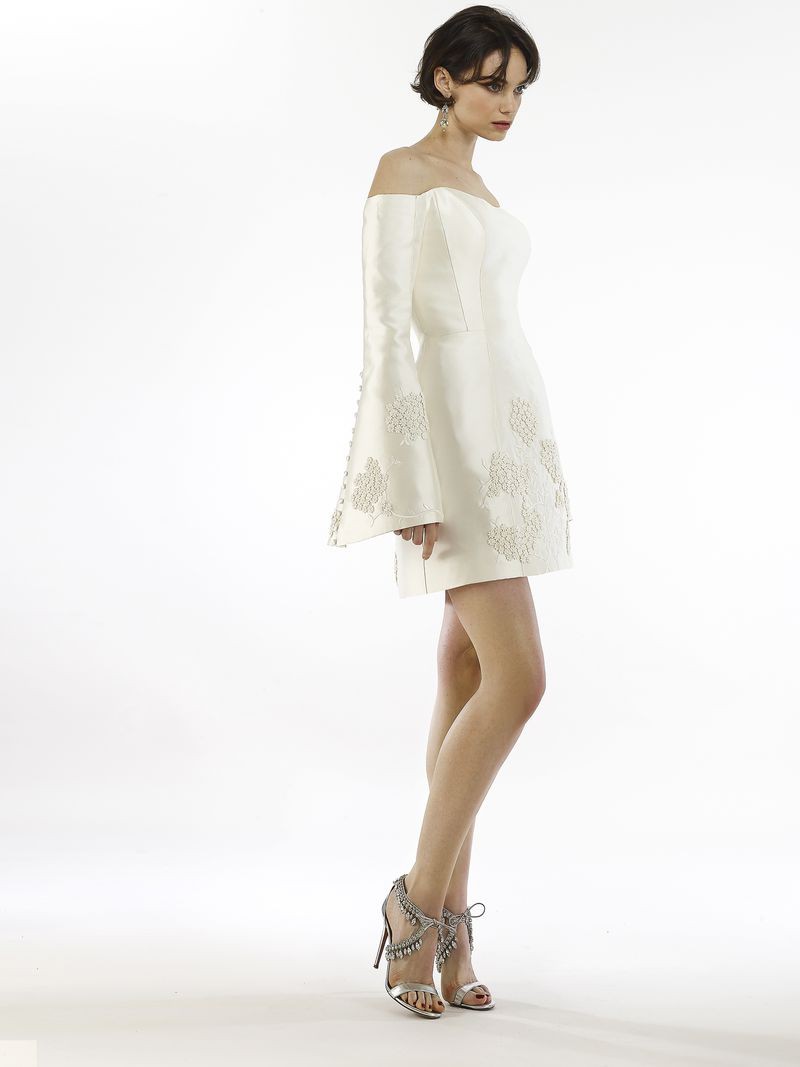 Bringing back the 1970's bell sleeved mini bridal trend with this adorable bridal cocktail dress.
03. 70's Boho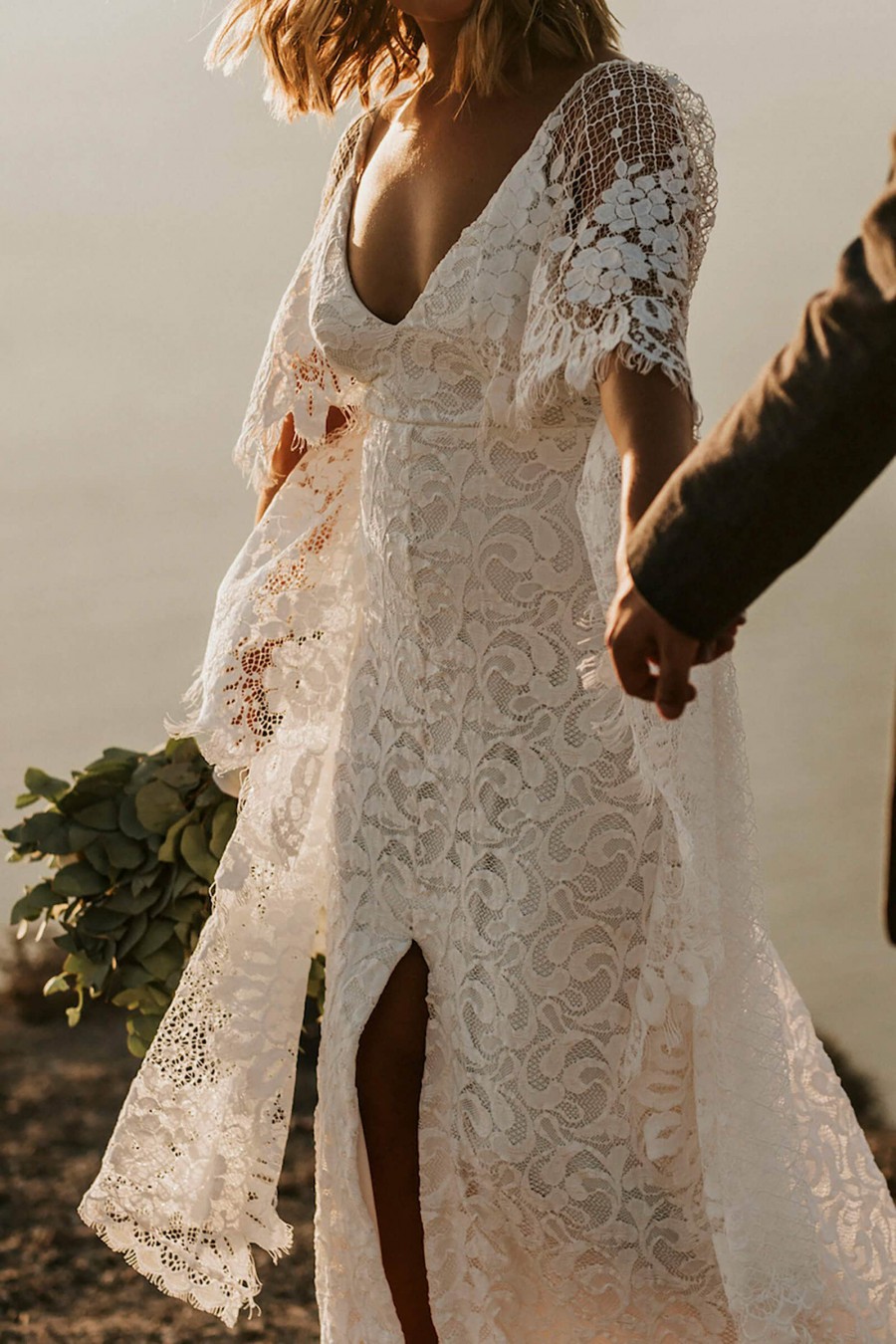 The 70's brought us more boho vibes with the continuation of the hippie movement.
04. Woodstock Influences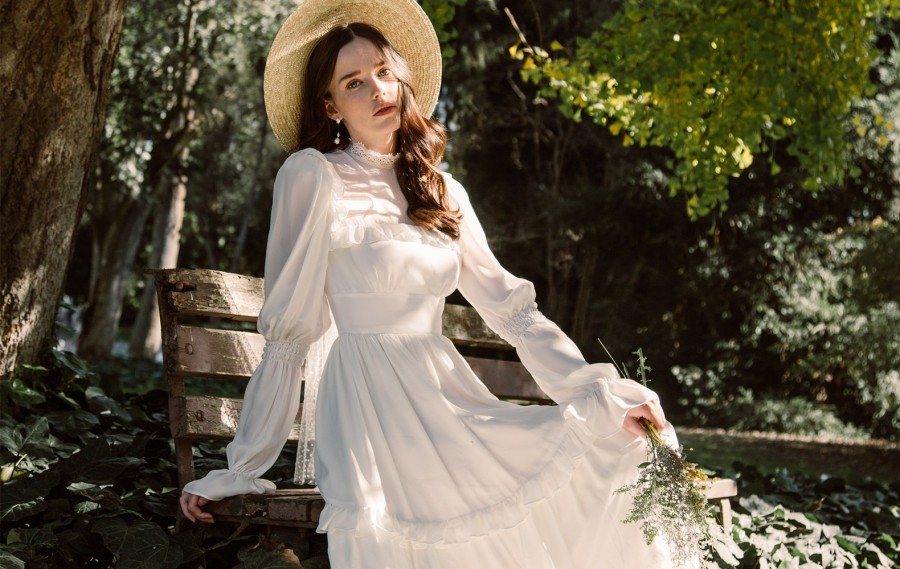 Woodstock in 1969 influenced fashion into the 1970's as the hippie movement picked up steam - and that meant more and more boho vibes!
The Eighties
You know where we are going with this one. The eighties were all about those puff sleeves! Bring on the shoulder pads, gaudy details, and big volume with these 1980's inspired bridal looks!
01. Pump up the Volume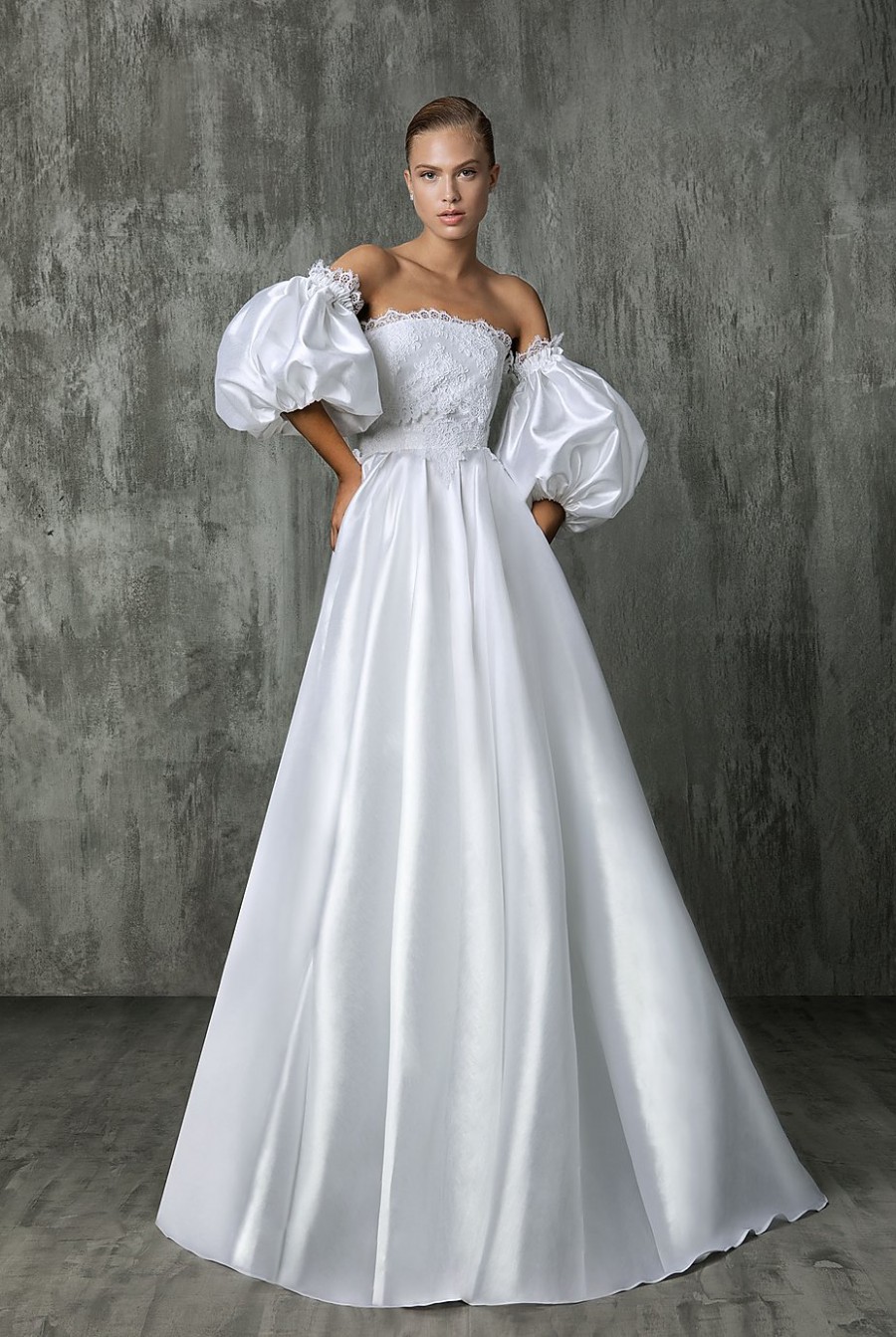 We are having some 80's prom flash backs with this first puff sleeve wedding gown from Victoria Kyriakides.
02. Modern 80's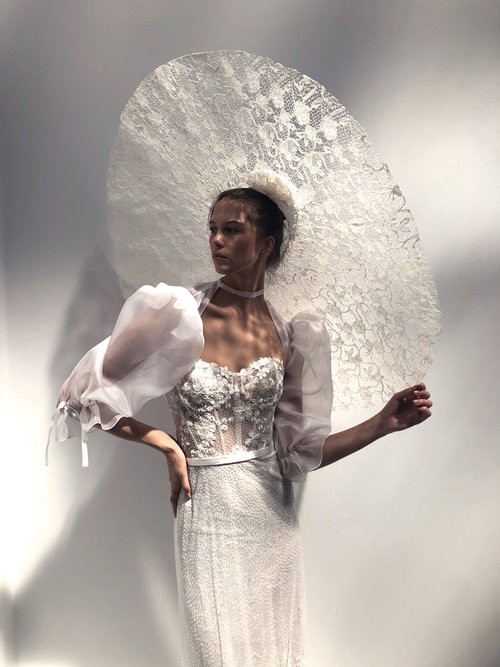 1980's brides would be proud of this modern interpretation of those bold, puff sleeves styles.
03. 80's Cinderella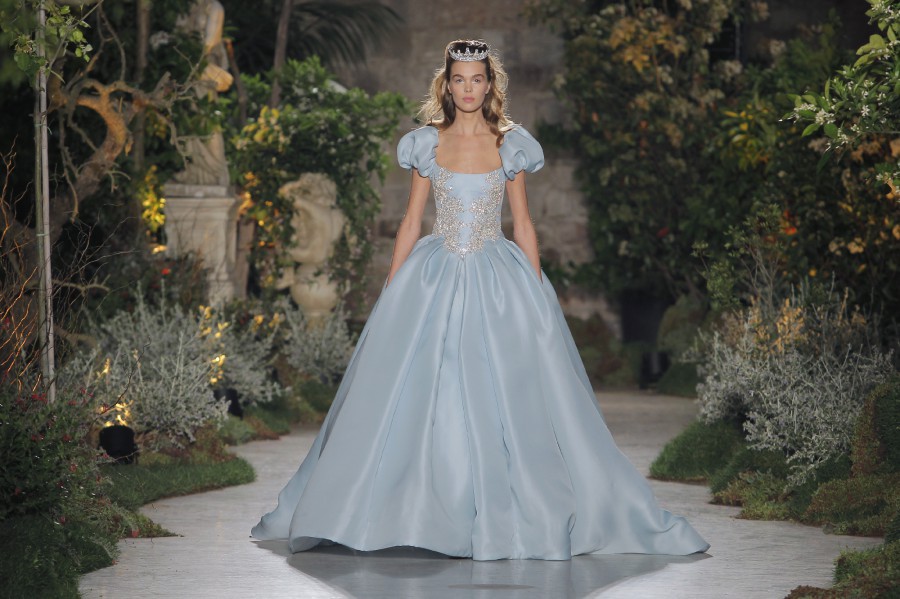 We are loving the retro Cinderella vibes with this next 1980's worthy wedding style.
04. Contemporary 80's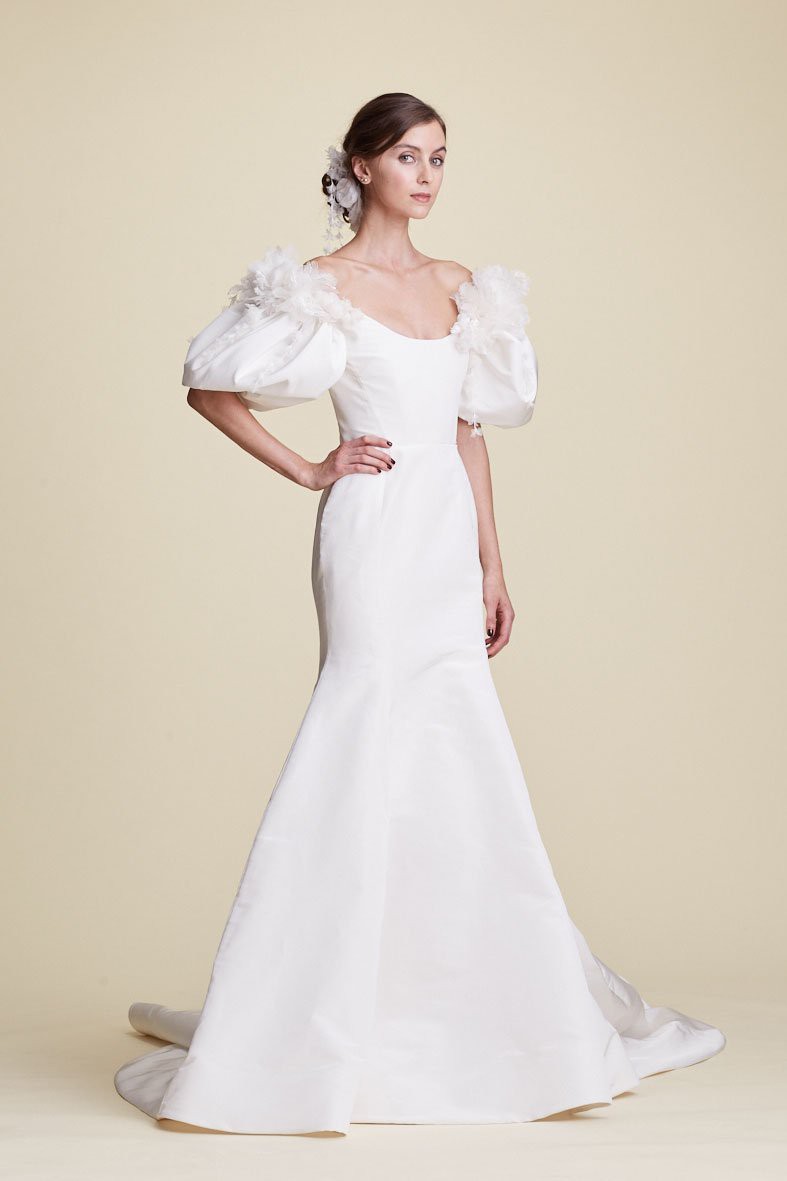 Clean contemporary lines combined with 80's inspired puff sleeve create a one of a kind bridal style from Marchesa.
The Nineties
The nineties brought a mix of wedding fashion like nothing else. From glamour to grunge. The 1990's continued the puff sleeve trend of the 90's but also embraced simpler styles like the slip dress. The 90's paved the way into modern 2000's wedding styles.
01. 80's Influences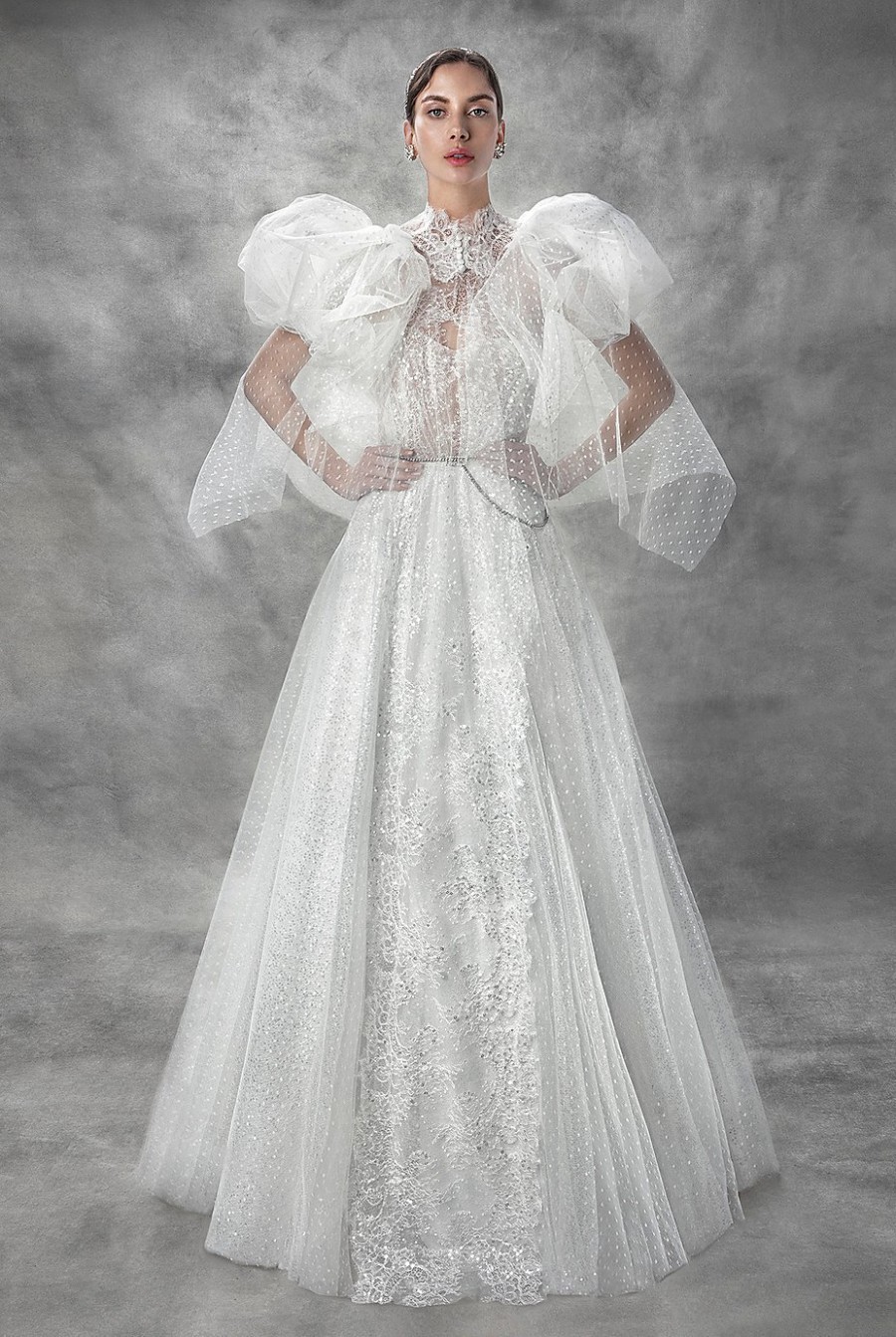 The 90's were influenced by the puff sleeve trend of the 80's. Along with gaudy, lavish lace designs.
02. 90's Glam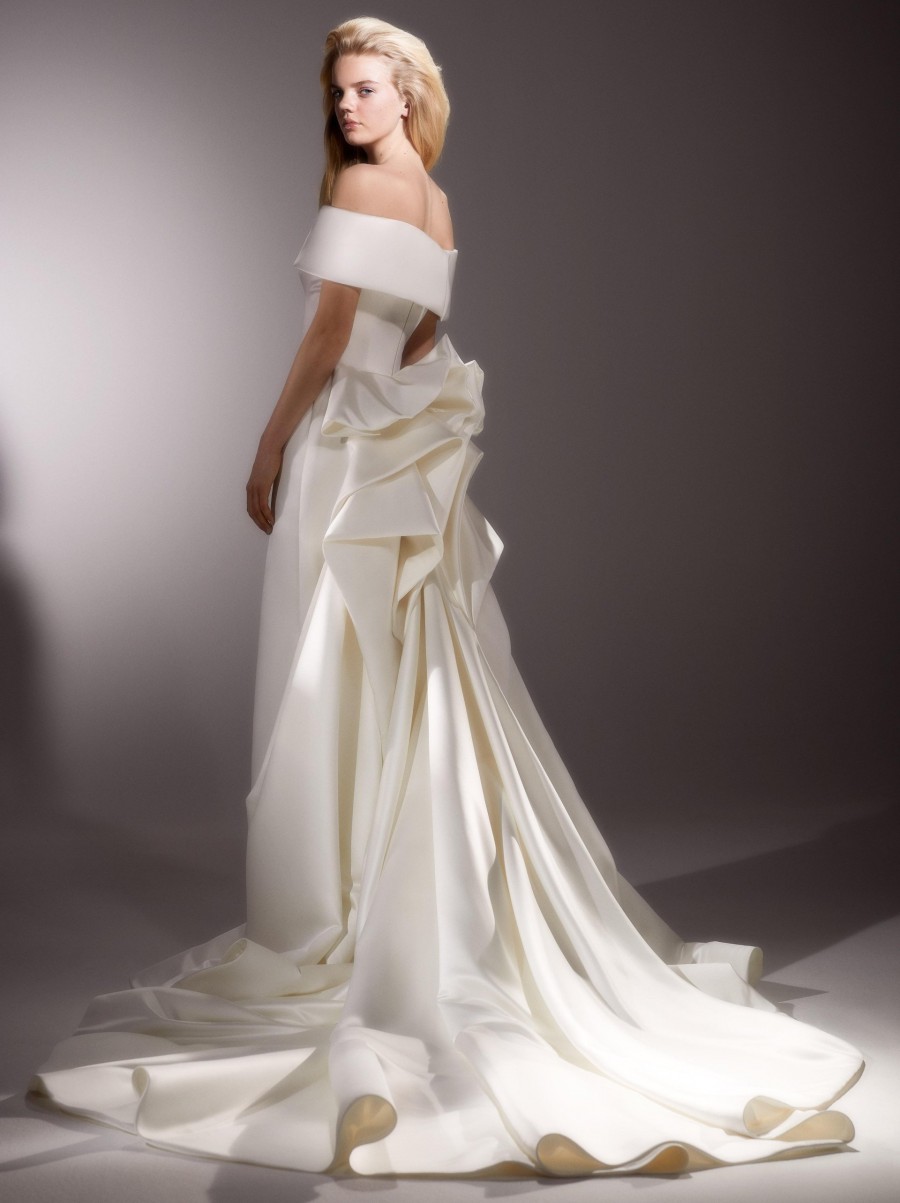 The 90's embraced a glamour shot vibe style that started in the 80's and continued throughout the 90's.
03. Classic Necklines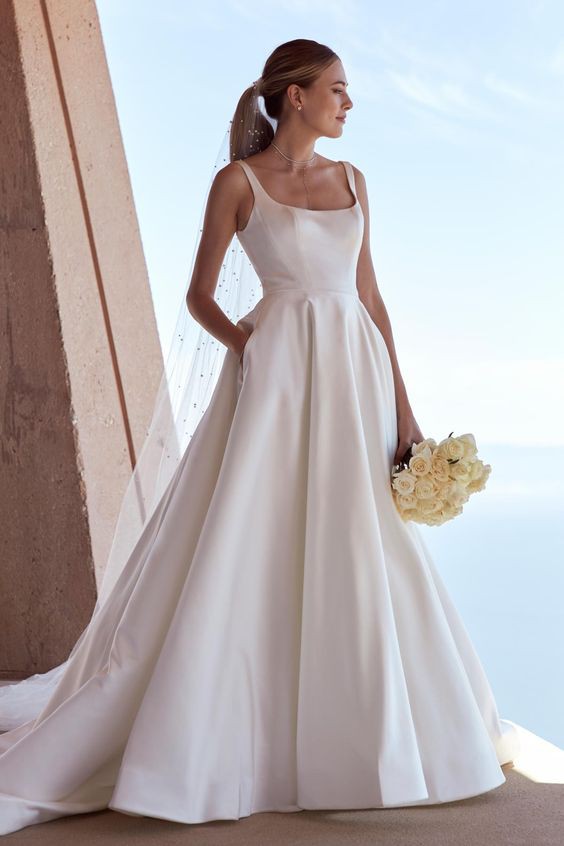 Not all of the 90's bridal styles were as gaudy as the 80's. We also saw the emergence of some classic cut gowns like this square neckline, A-line silhouette.
04. Slip Dress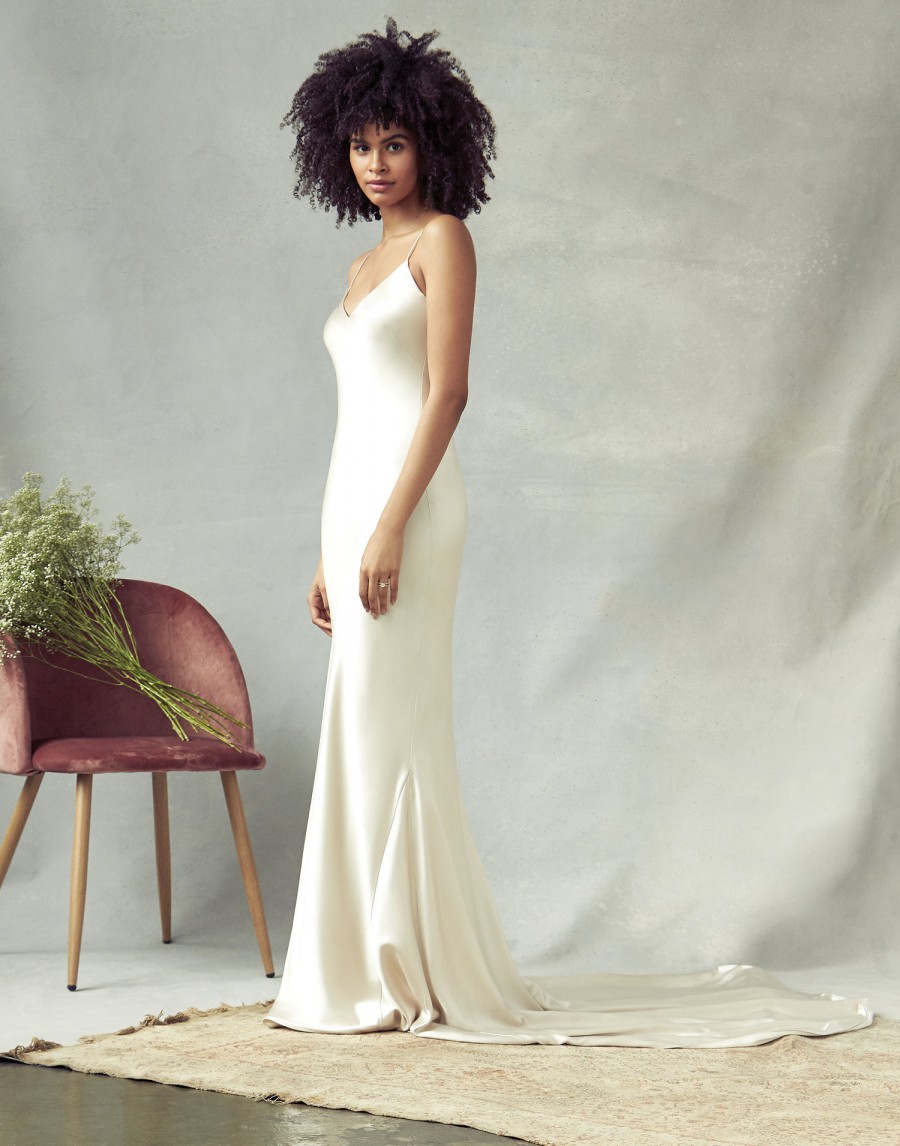 The slip dress silhouette became popular in the 1990's and it hasn't slowed down yet. And it is easy to see why. This timeless, flattering style has any bride feeling classy and sophisticated on her big day.

By Kathryn Schrotenboer