Belts are the next big wedding accessory you may may just want to consider.
Belts are an all around practical and classic fashion accessory - but on your wedding day?? This trending wedding belt trend is sassy, fashionable and may have you rethinking your wedding day accessories. But don't take our word for it, see what you think for yourself. Wedding belts - are you in or out?
01.

Belted Convertible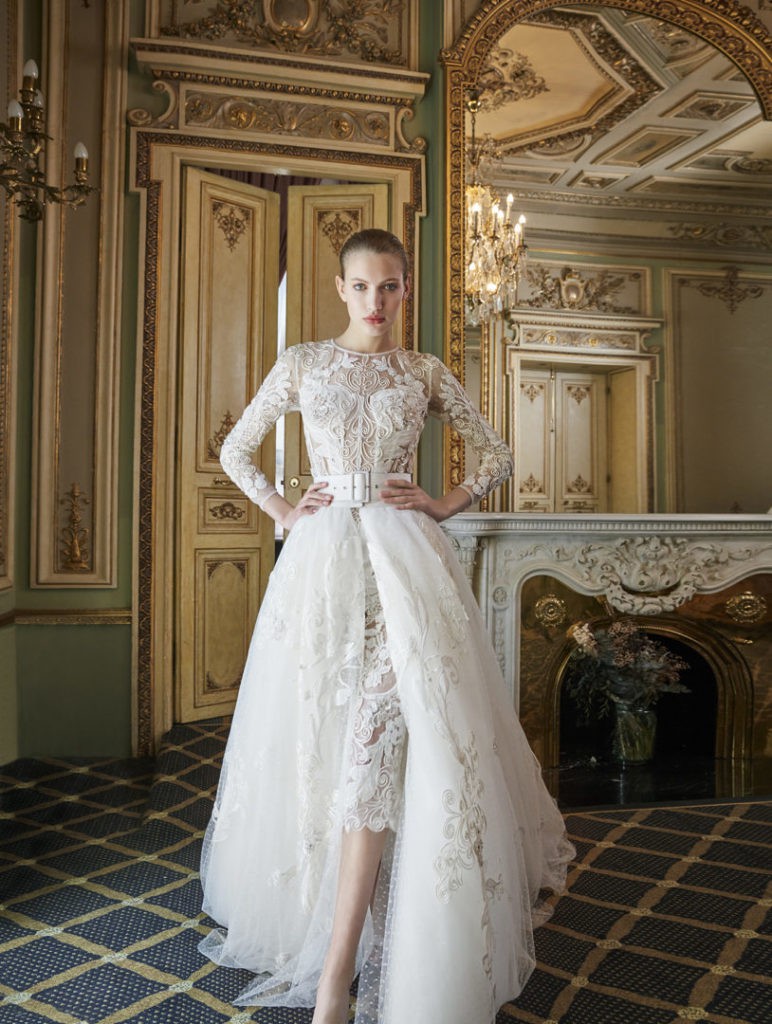 This belted bridal style is intriguing from head to toe. The layered skirts of this stunning wedding day look - held together by a chic white belt - can unfold from a princess style into a mermaid or midi cut design. The options are endless.
02.

Crochet Peplum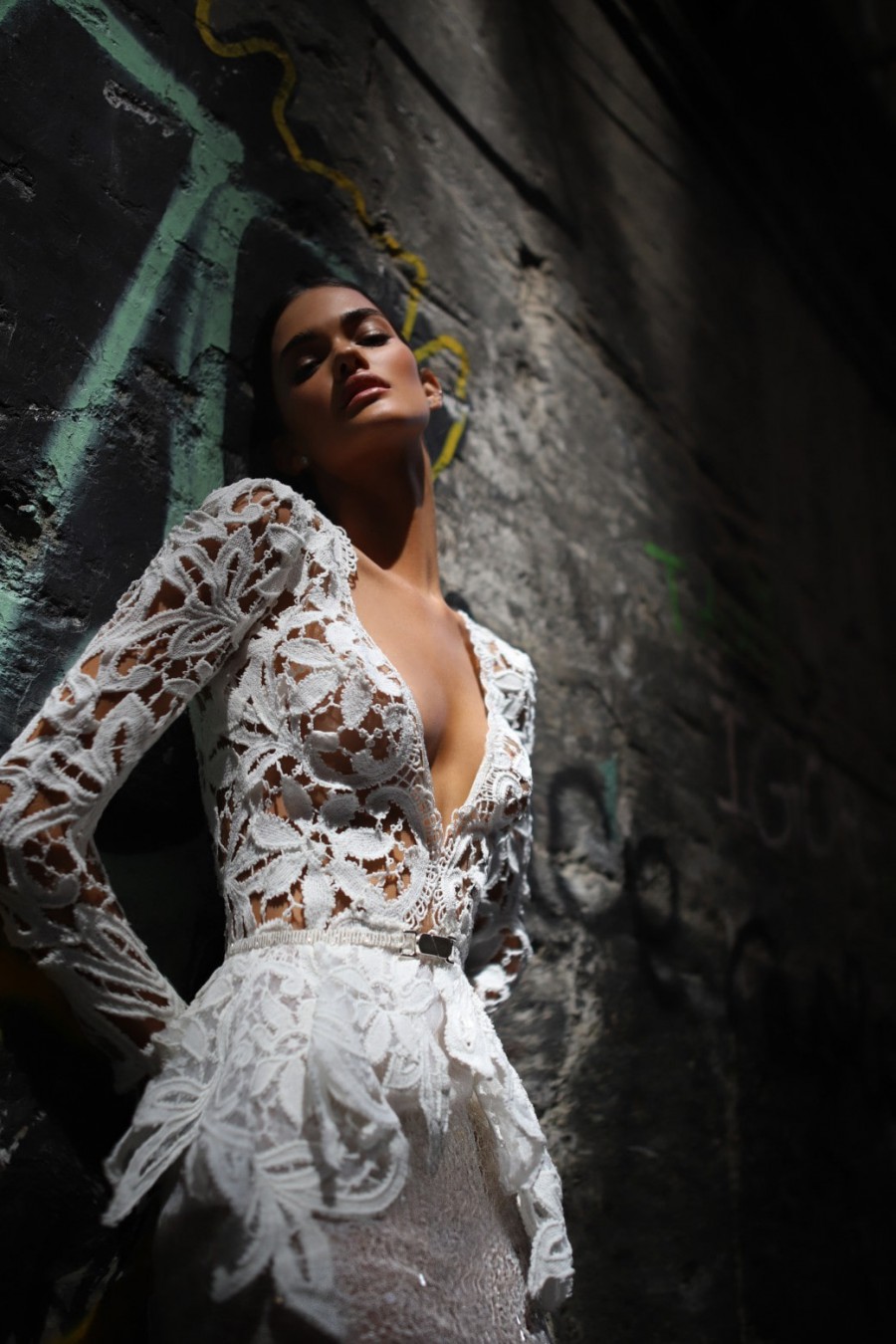 Inbal Dror brings us a stunning crochet peplum bridal top cinched at the waist with a delicate beaded and silver belt that completes the look. We are absolutely in love with this chic peplum and belt combination!
03.

Golden Rings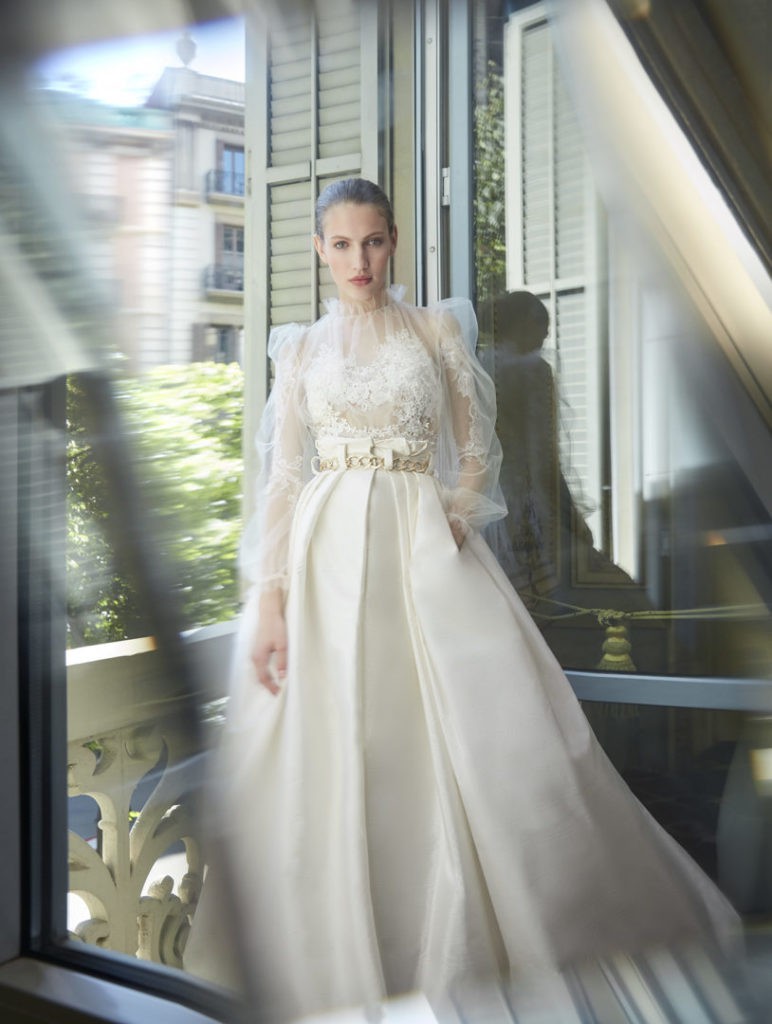 Yolan Cris brings us a jaw dropping contemporary two-piece bridal style like nothing else. And to finish things off, the gown features a golden ring belt for some metallic flair.
04.

Something of a Fantasy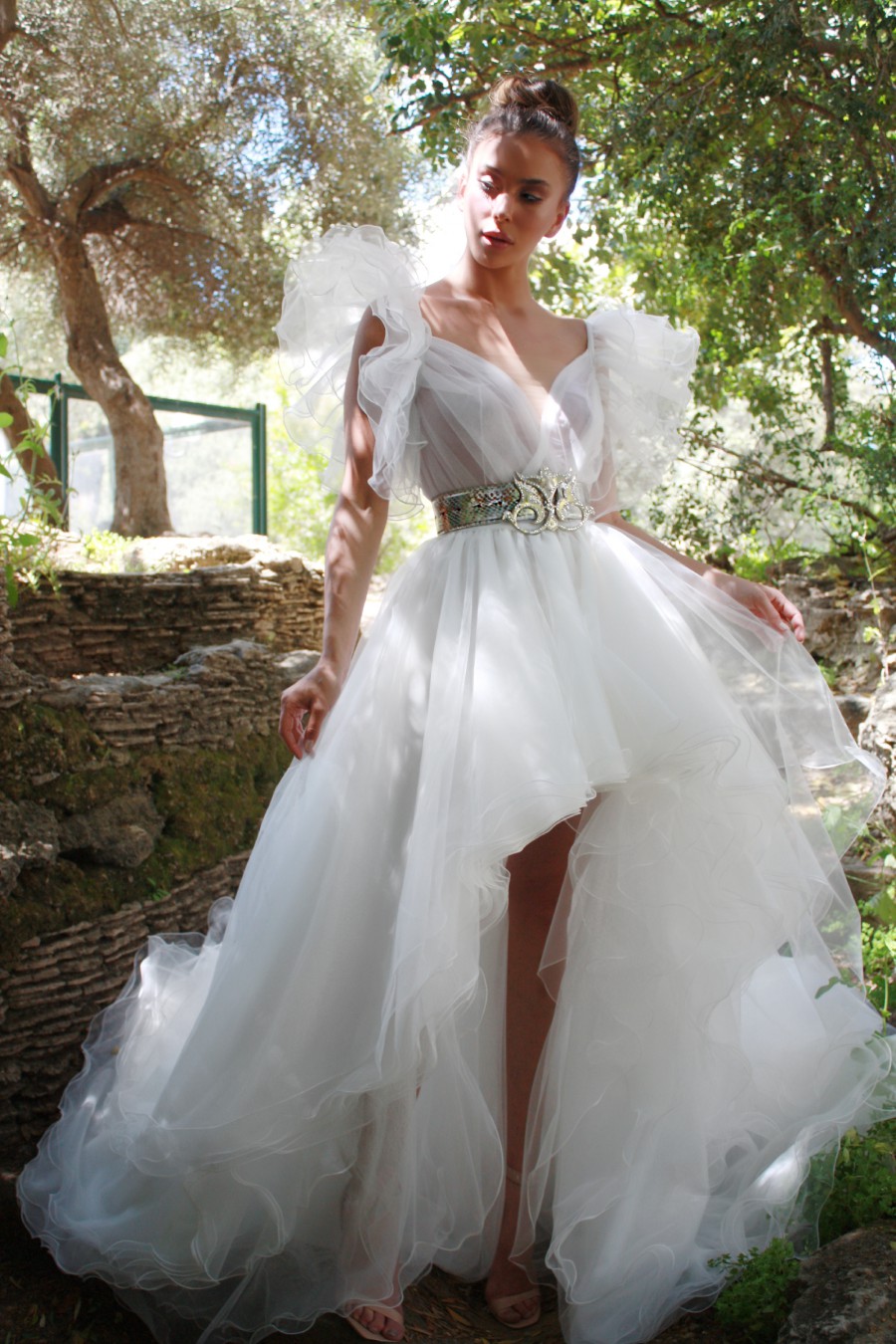 Dany Mizrachi takes this belt trend to a whole new level with our next bridal style. This fairy tale ready gown is finished with an oversized intricate metallic belt that completely captivates the look.
05.

Belted Jacket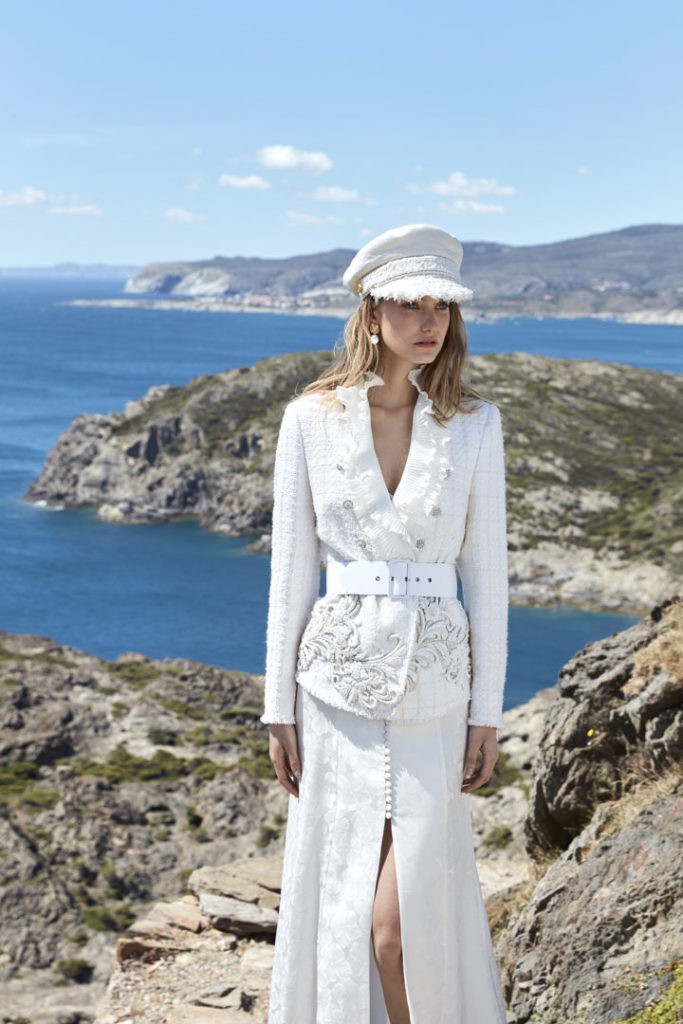 We just love this unique two-piece bridal jacket and skirt design from Yolan Cris. This unique contemporary style has stunning vintage inspiration and just wouldn't be complete without its sleek white belt to finish it off.
06.

Belted Pearls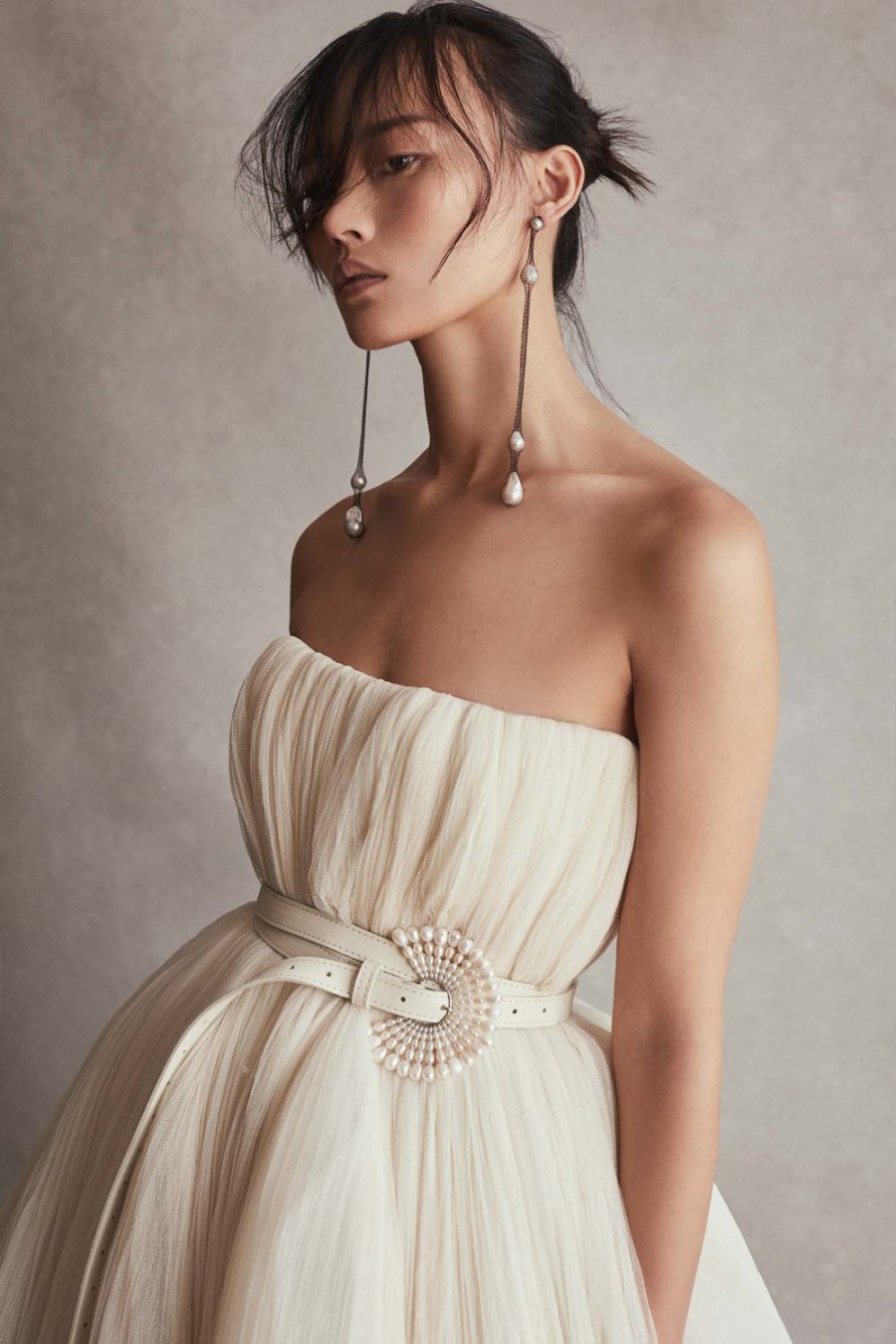 This next belted bridal style goes to show that pearls aren't just for jewelry accents on your big day. This classic ballgown is finished with a wrapped belt with stunning circular pearl accent. Pair with pearl earrings and the look is complete!
07.

Contemporary Feminine
Our next belted bridal style is completely transformed with the addition of this optional wedding day accessory. This ethereal feminine wedding look is paired with a bold, clean white contemporary belt which completely transforms the look!
08.

Contemporary Princess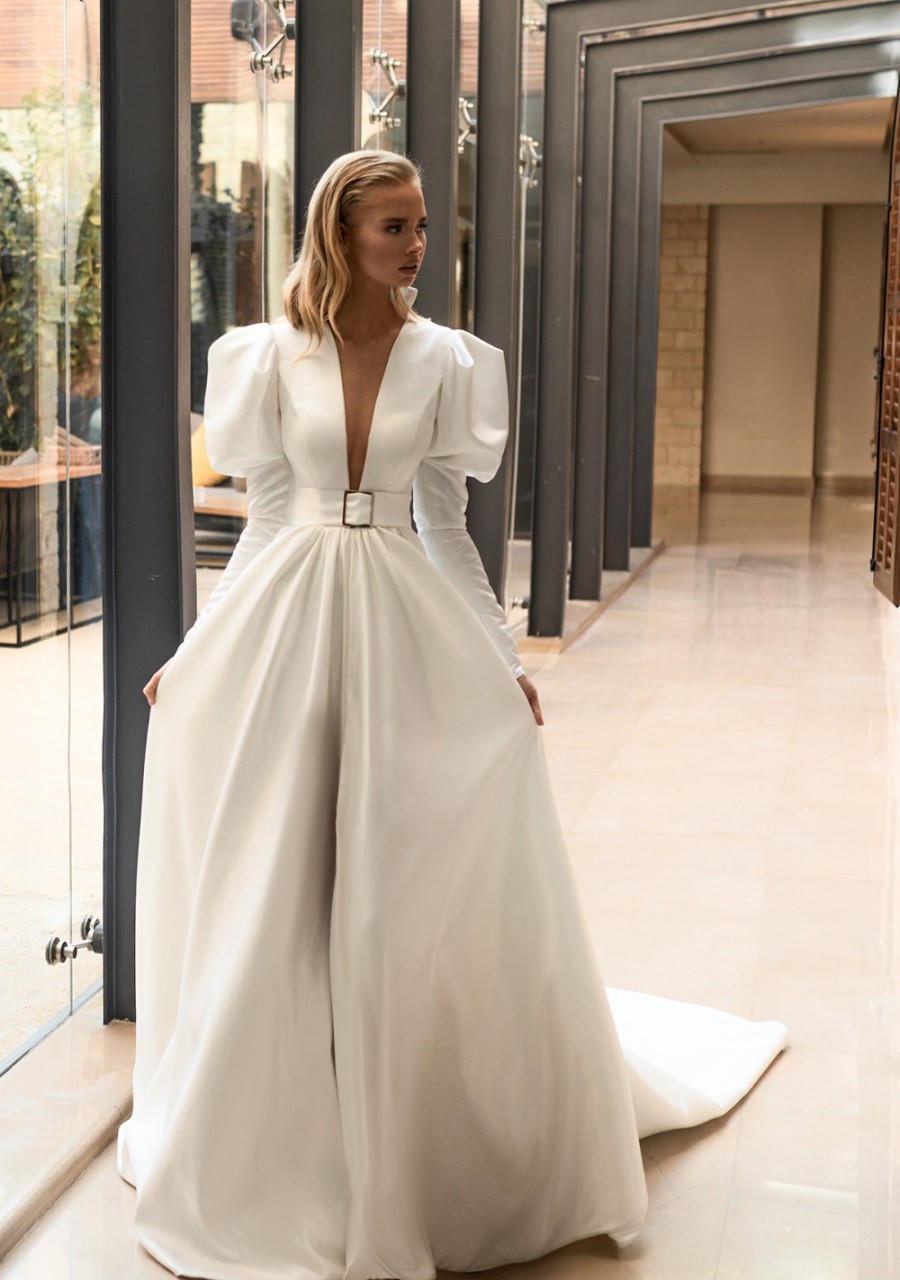 Shiran Cohen brings us a contemporary styled ballgown that is not for your average princess. This chic gown is finished off with a belted waist which accents the brides curves and the deep V-neckline.
09.

Bold Metallics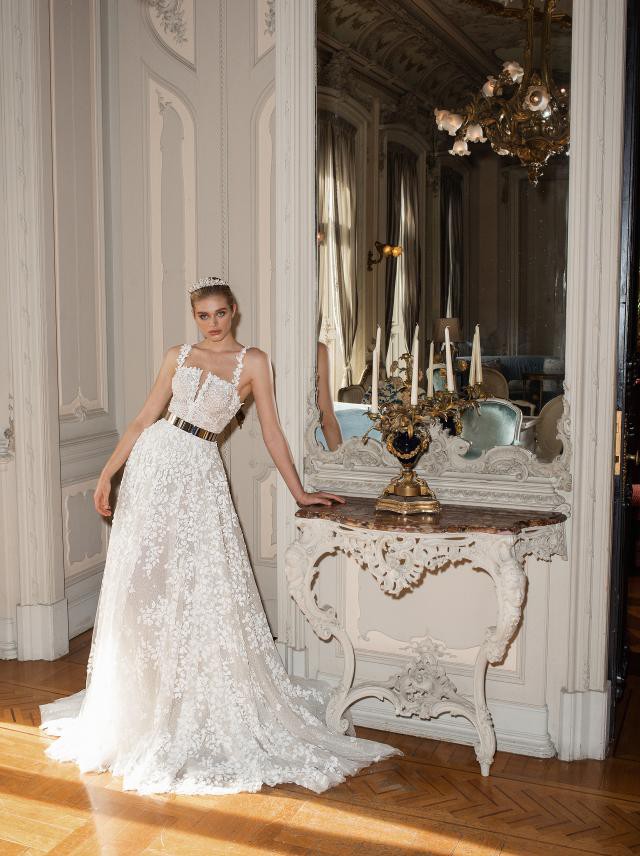 Galia Lahav brings us a flirty feminine wedding style that is completely transformed with the additional of a bold metallic belt. This look goes to show that the right bridal belt accent can completely transform a look!
10.

Clean and Proper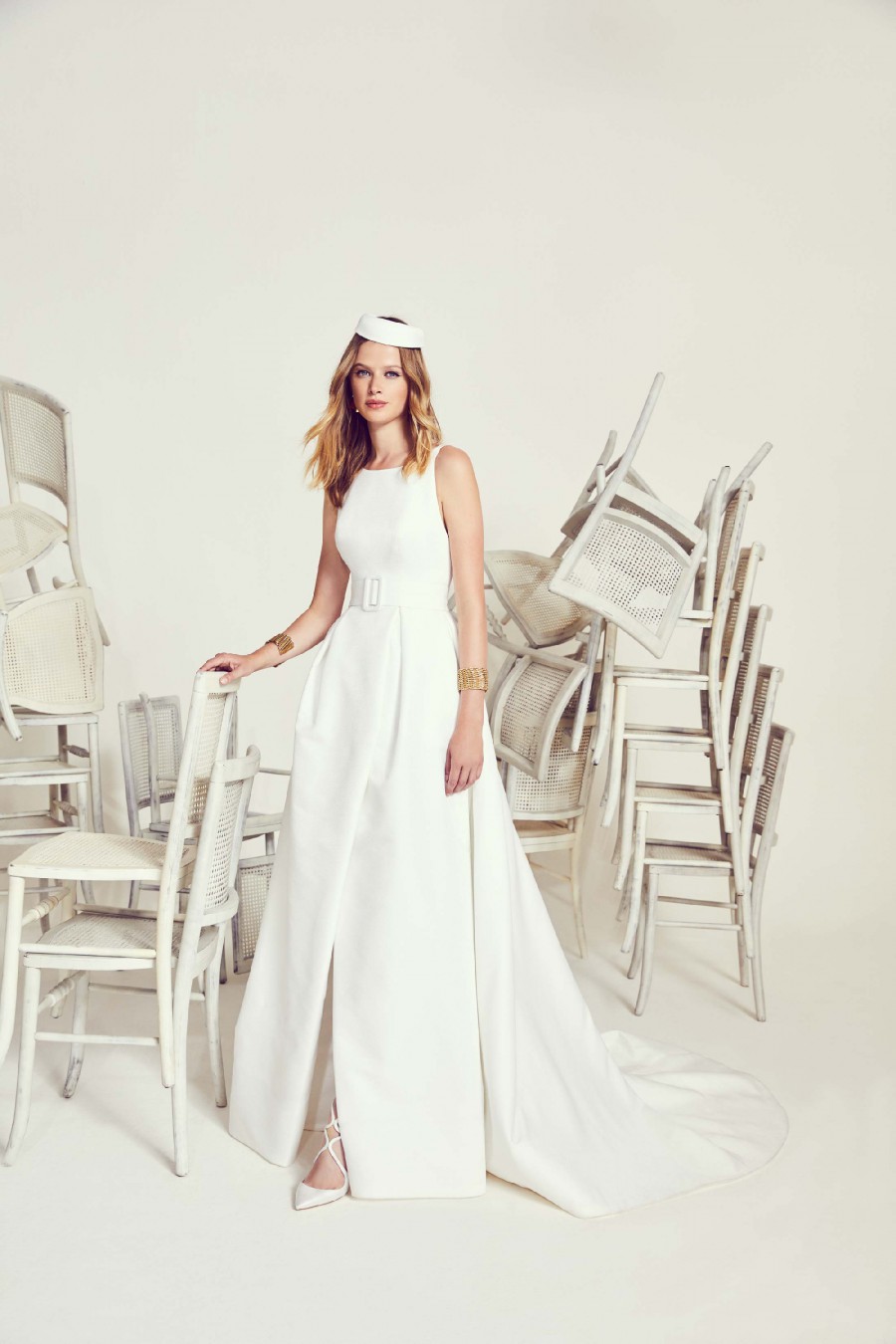 We are absolutely in love with this clean and crisp white wedding gown from Jesus Peiro. This sleek high neck gown is accented with an all white belt that adds a subtle, sophisticated finish to the style.
11.

Playful Florals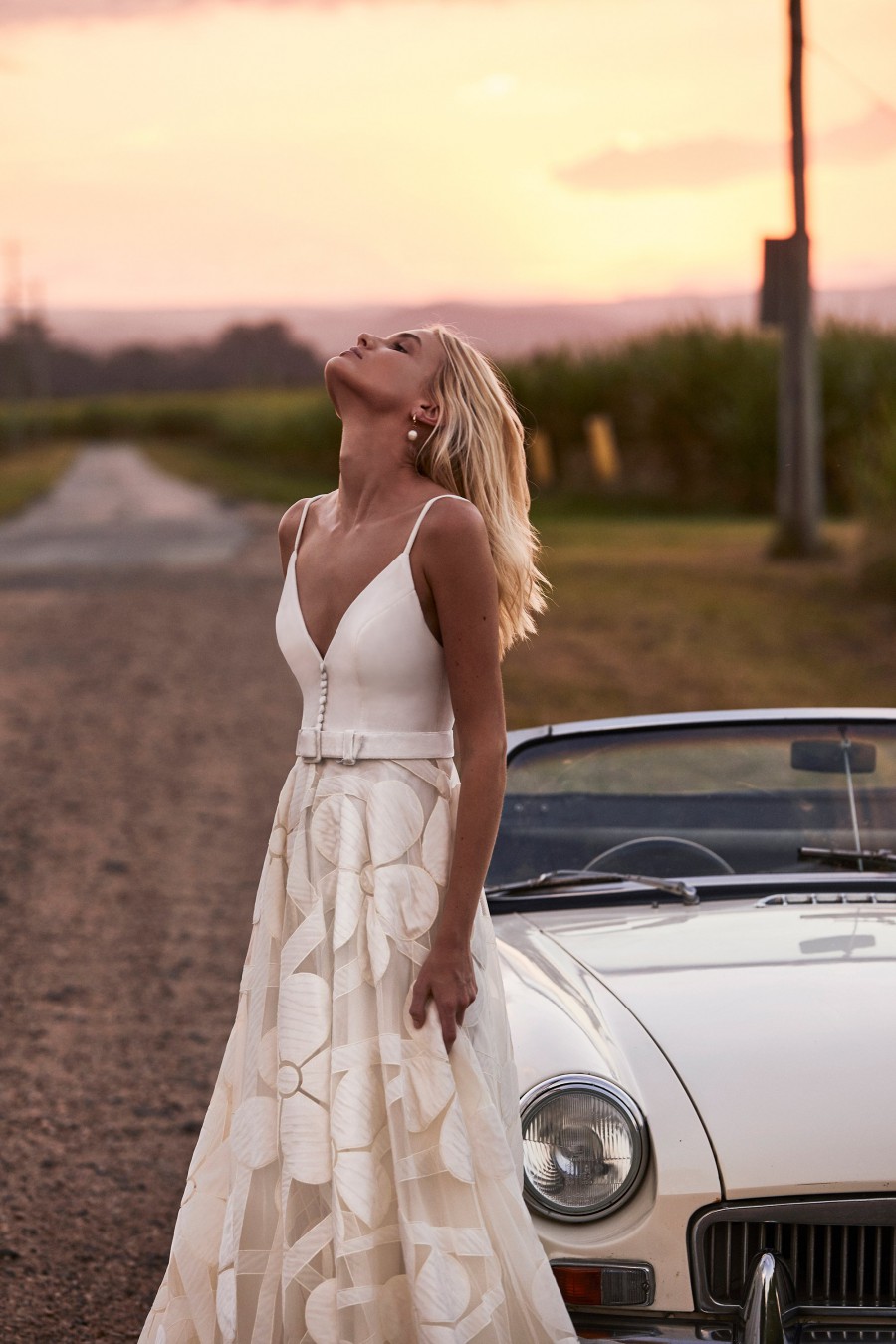 It's hard not to love this adorable floral feminine gown from Suzanne Harward. The sleek buttoned bodice flows seamlessly into a white belt that divides the style from its playful floral skirt.
12.

Snake Print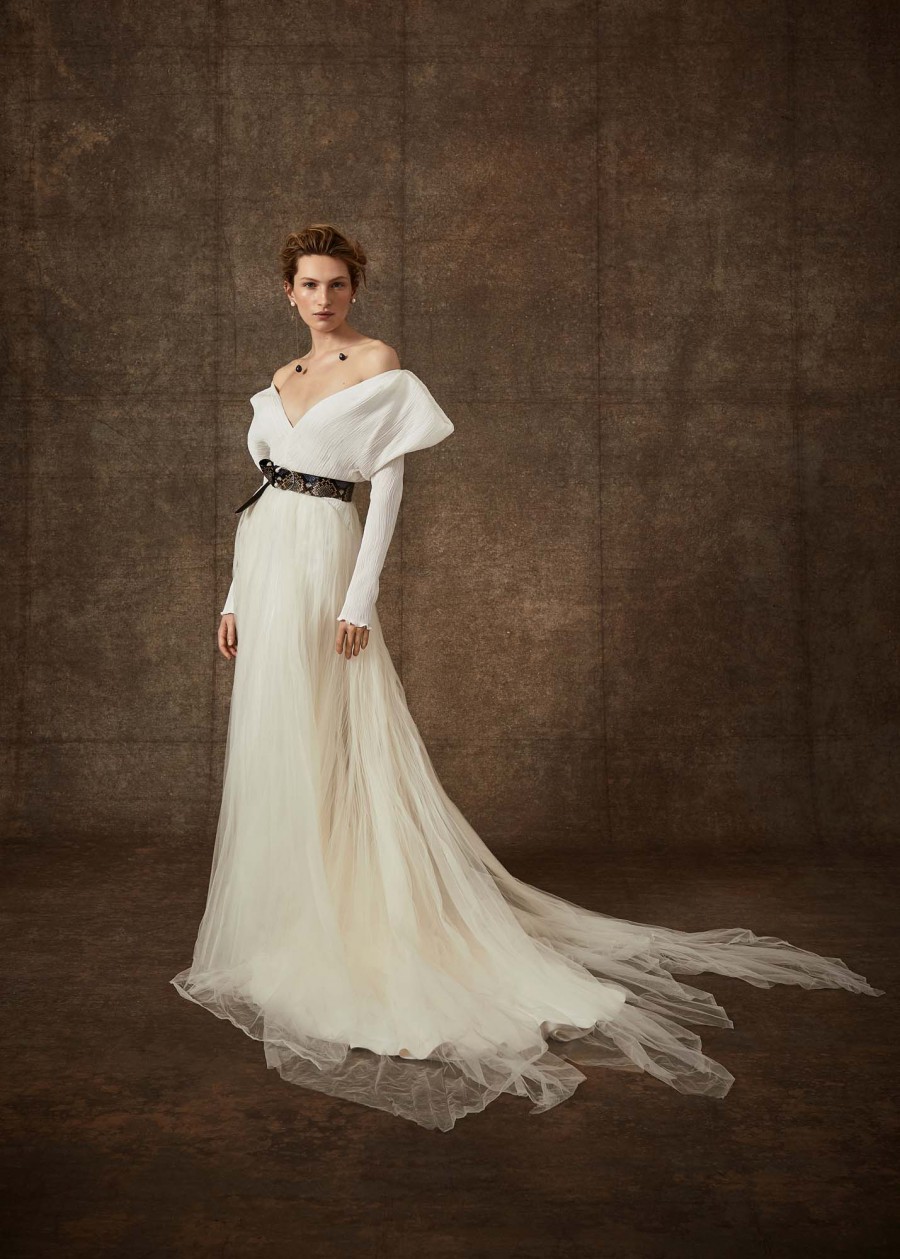 How about adding some edginess to your wedding day style with a snake print belt?
13.

Edgy Tea Length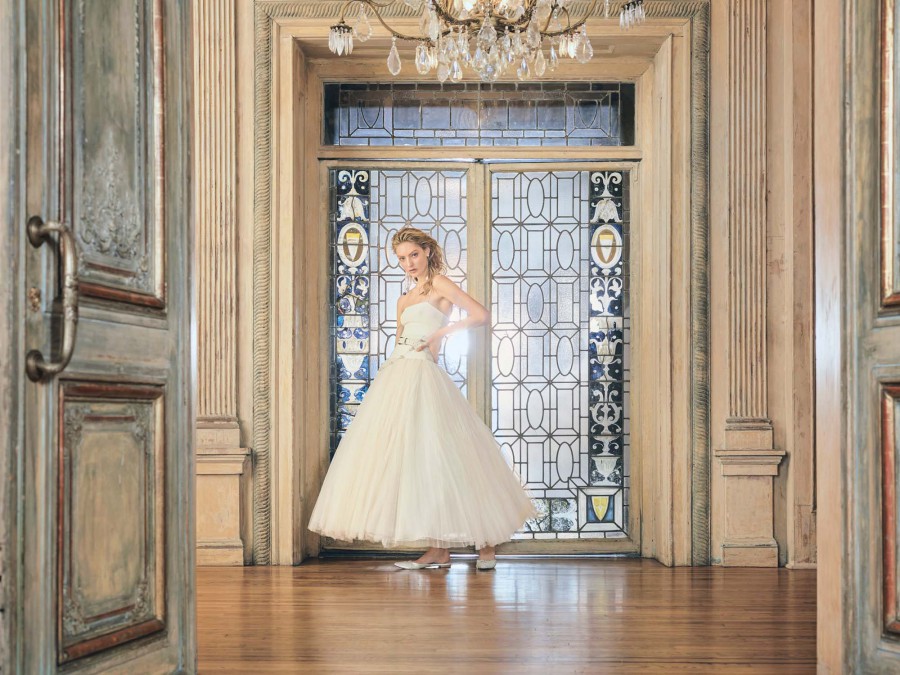 Next we have an edgy tea length cut wedding gown from Danielle Frankel. The dramatic belt accent is the perfect finishing touch to this rocker chick ready wedding style.
14.

Jumpsuit Accents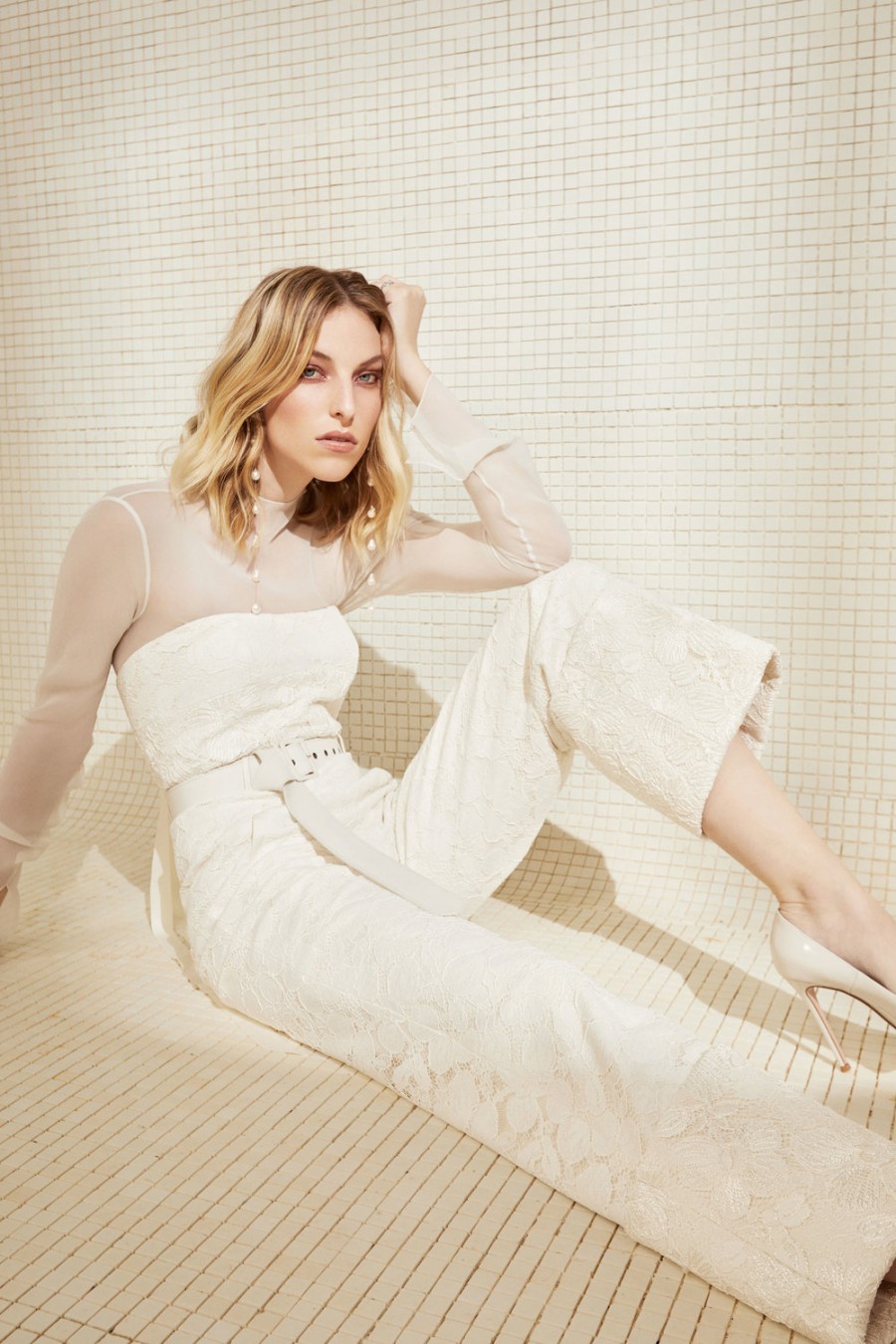 Bridal belt accents aren't just for gowns ladies. We are loving the long belt accent on this bridal jumpsuit from Danielle Frankel.
15.

Belted Dramatic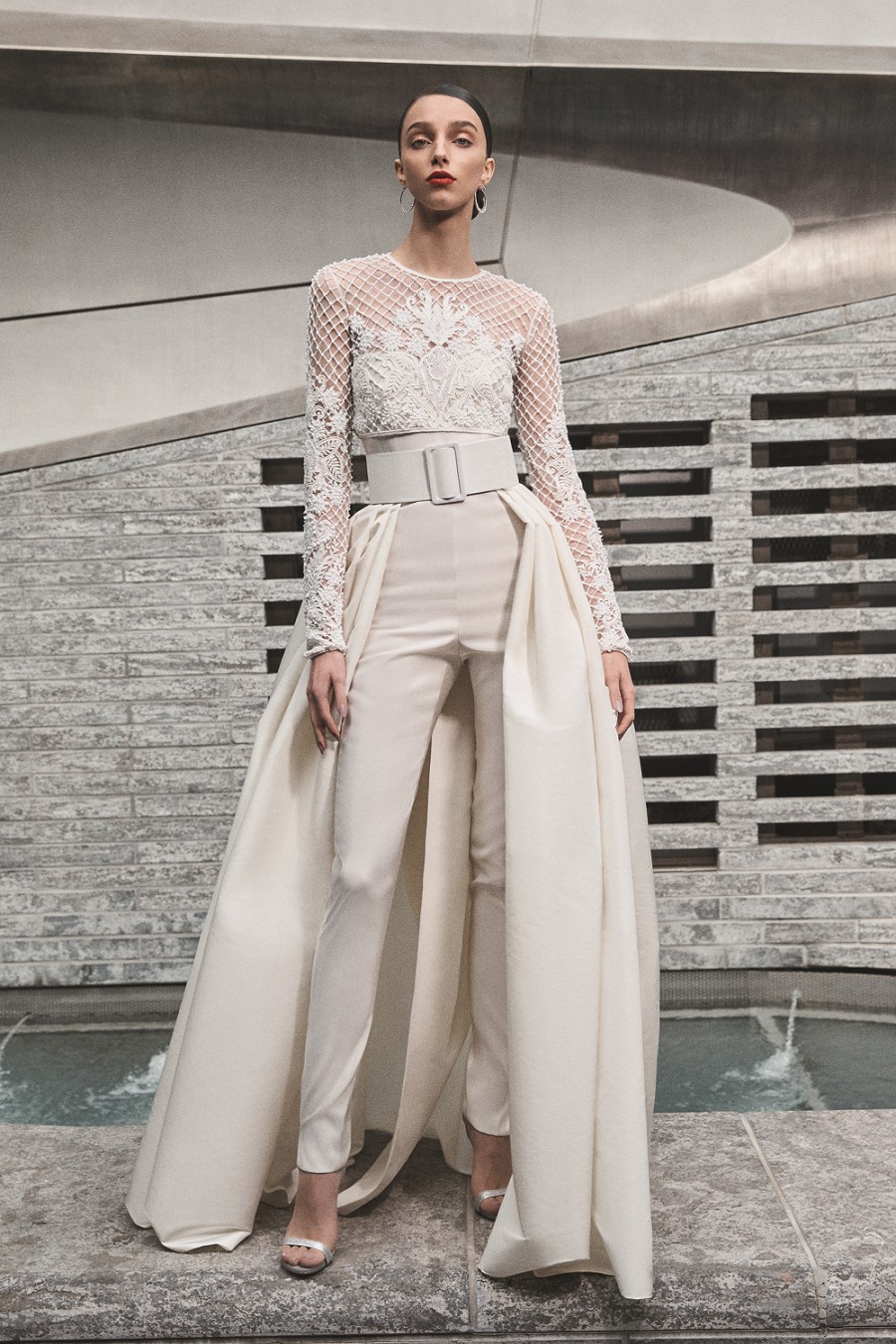 Naeem Khan shows us how to rock a bridal belt in a big way with this stunning jumpsuit. The belted overskirt gives the look so much flexibility.

By Kathryn Schrotenboer