Athleisure wear is dominating women's fashion - so why should the wedding scene be any different?
It was really only a matter of time ladies. We wear trendy gym clothes to brunch, work, and even sometimes to the gym. So it is only fitting to carry this ever growing athleisure wear trend into your wedding day style!
We have gathered our favorite athletic inspire wedding day styles to wear on your big day. These looks are perfect to wear while getting ready, for an after party, or for even the ceremony itself! We absolutely love where this trend is going, and anticipate seeing many more athleisure wear inspired bridal looks in the years to come.
01.

Silver Love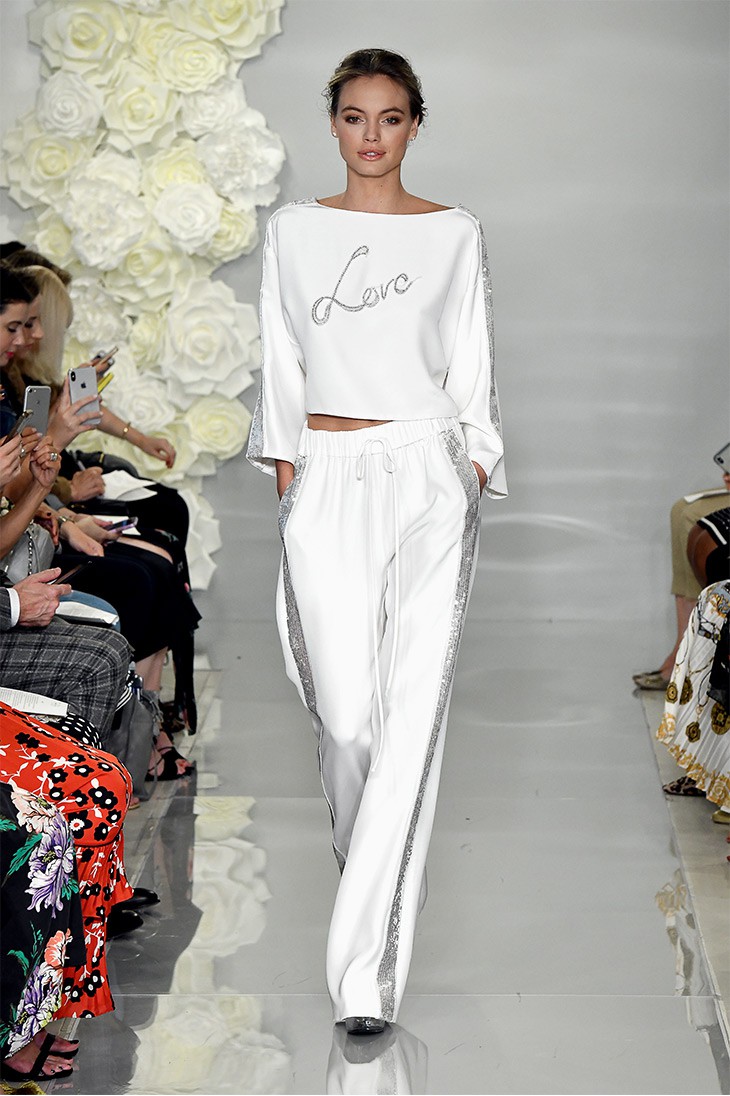 Theia Couture brings us a comfortable, yet highly fashionable athleisure wear wedding style that is every girly-girl's dream! Sleek white track pants are pair with a flowing, slightly cropped top. Both top and bottom are accented by stripes of glistening silver. And we just love the "Love" wording on the bridal top!
02.

Lace Jumpsuit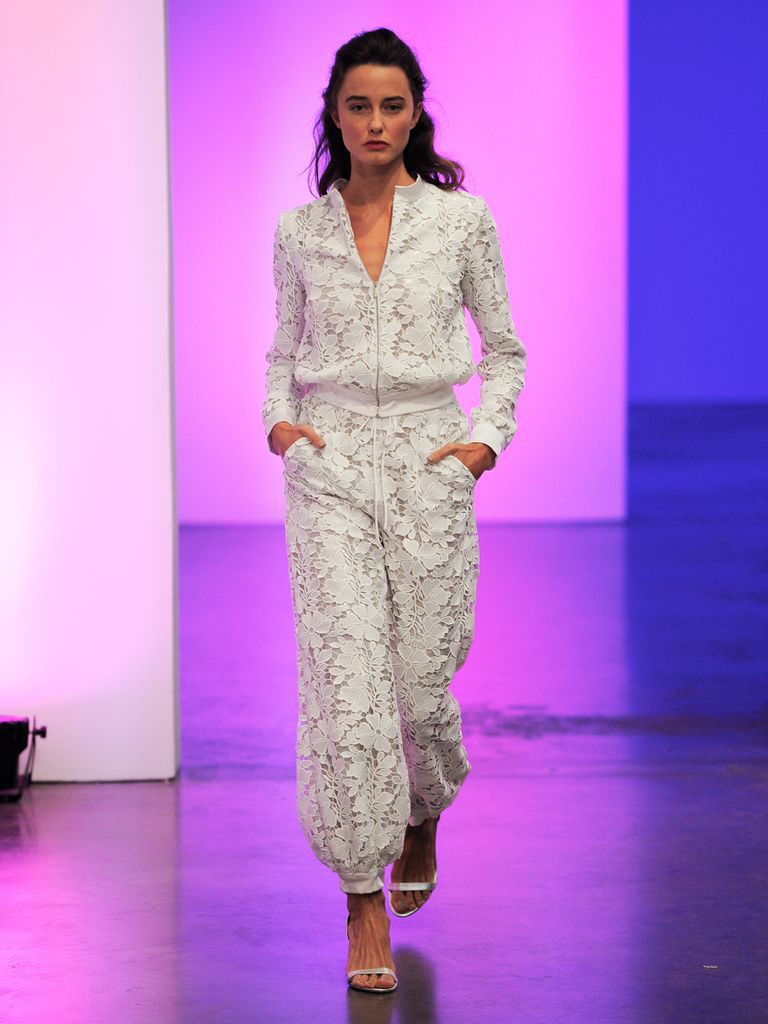 This crochet lace track suit will have you ready for anything your big day brings. Chic style, undeniable comfort - everything our athleisure loving brides out there could dream of on their wedding day!
03.

Basketball Bridal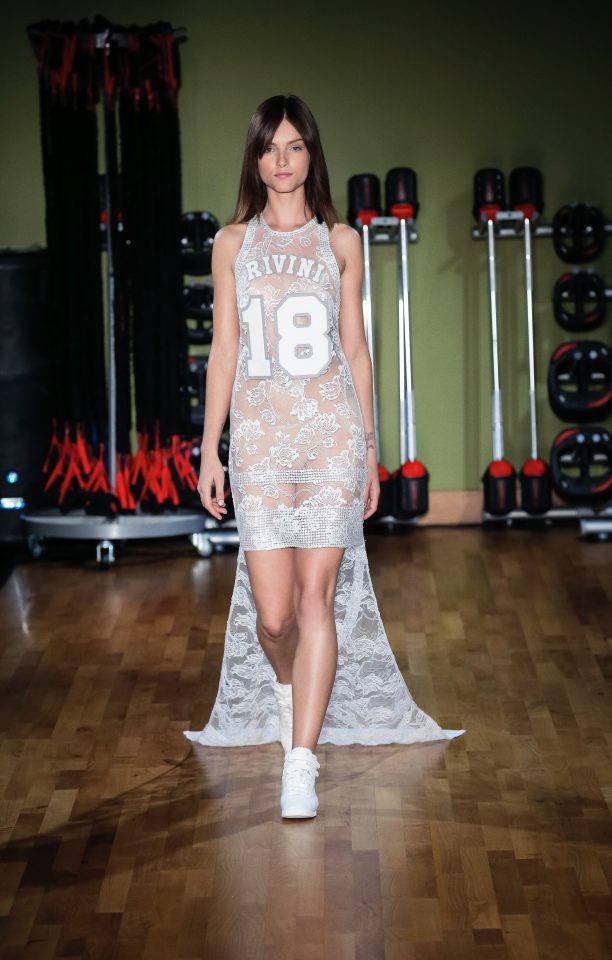 For our basketball loving brides out there, Rita Vinieris brings us an athleisure bridal style like nothing else. Imagine combing a bridal party dress, with your favorite basketball jersey. If you and your hubby to be love sports - this could be the perfect bridal party dress for you!
04.

Sparkle Bombers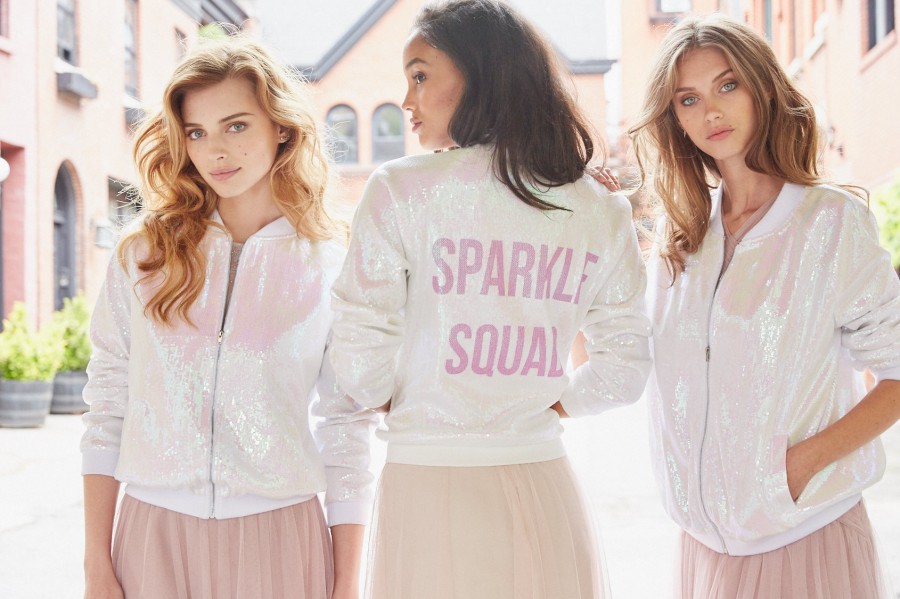 Amp up your wedding day style with this athleisure wear inspired bomber jacket from Hayley Paige. This sequin bomber is the perfect accent to your bridal day look - and your bridesmaids are sure to love them! And don't worry there is a special "Bride" jacket just for you!
05.

Sequin Set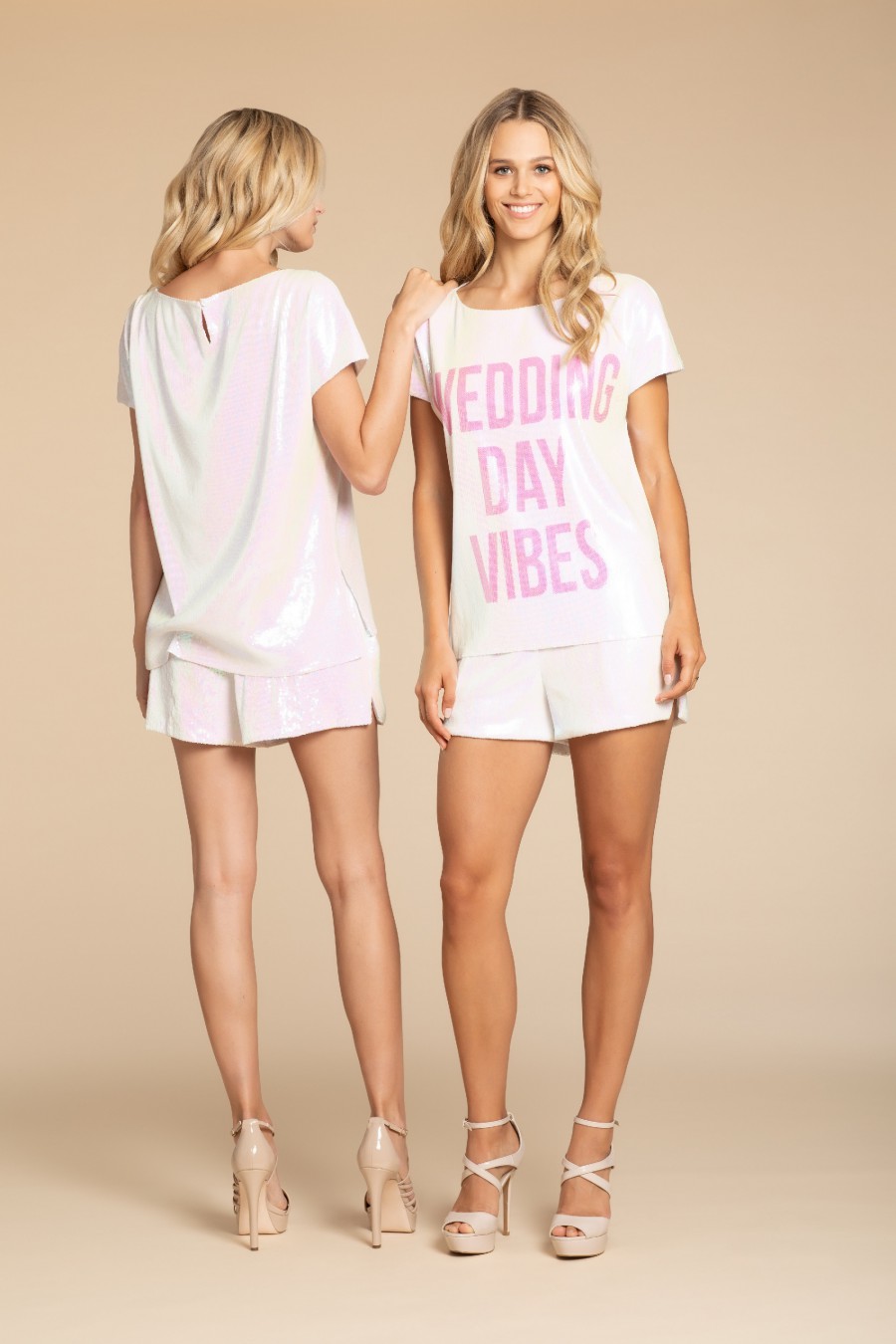 Hayley Paige brings us another all over sequin, athleisure wear bridal look. This t-shirt and short set is the perfect getting ready outfit for you and your girls on your wedding day!
06.

Crop Top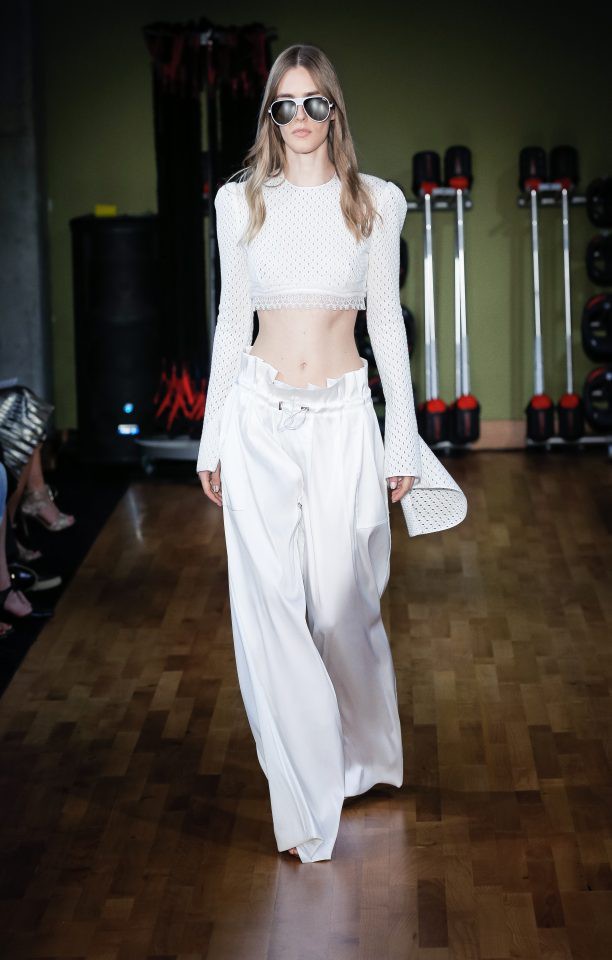 Nothing quite says athleisure wear like a good crop top and track pants. These wide leg stretch satin pants with paper bag waistband are both athletic and chic. A great way to combine your love for bold, fashion forward style with the comfort of the athleisure wear trend.
07.

Velvet Athleisure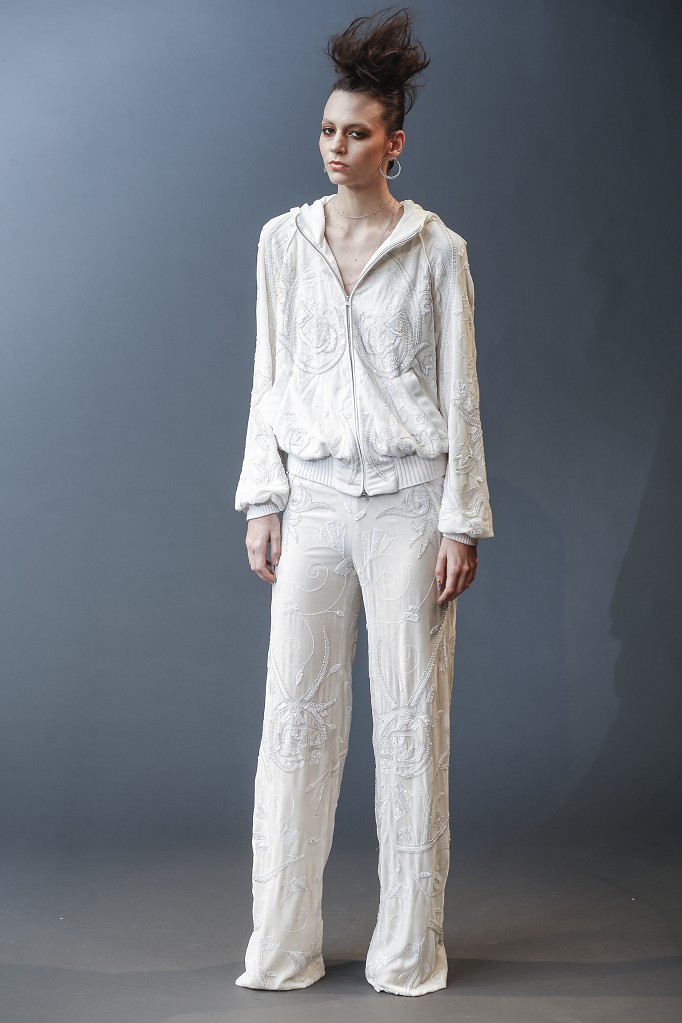 Girls, get ready to get cozy with this next athleisure bridal wear style. Matching velvet embroidered jacket and pants create a cozy, high fashion wedding day look that is a must for those athleisure loving brides out there!
08.

Bridal Hoodie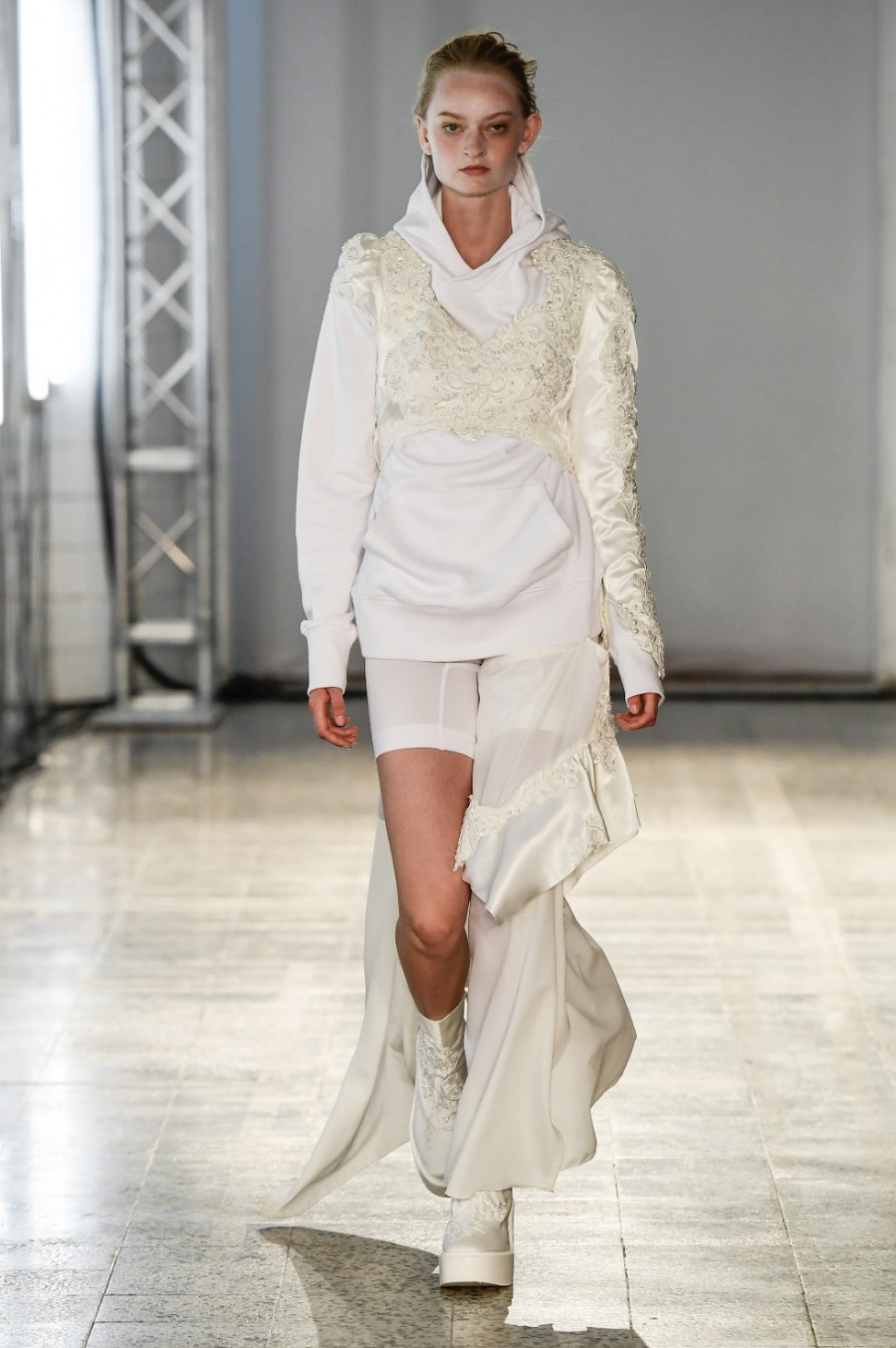 For our sporty brides out there, how about a bridal hoodie on your big day? This couture athleisure wear bridal style is like nothing else. A chic hoodie, bike shorts, and draped fabric that is reminiscent of a traditional bridal gown.
09.

Silk Tracksuit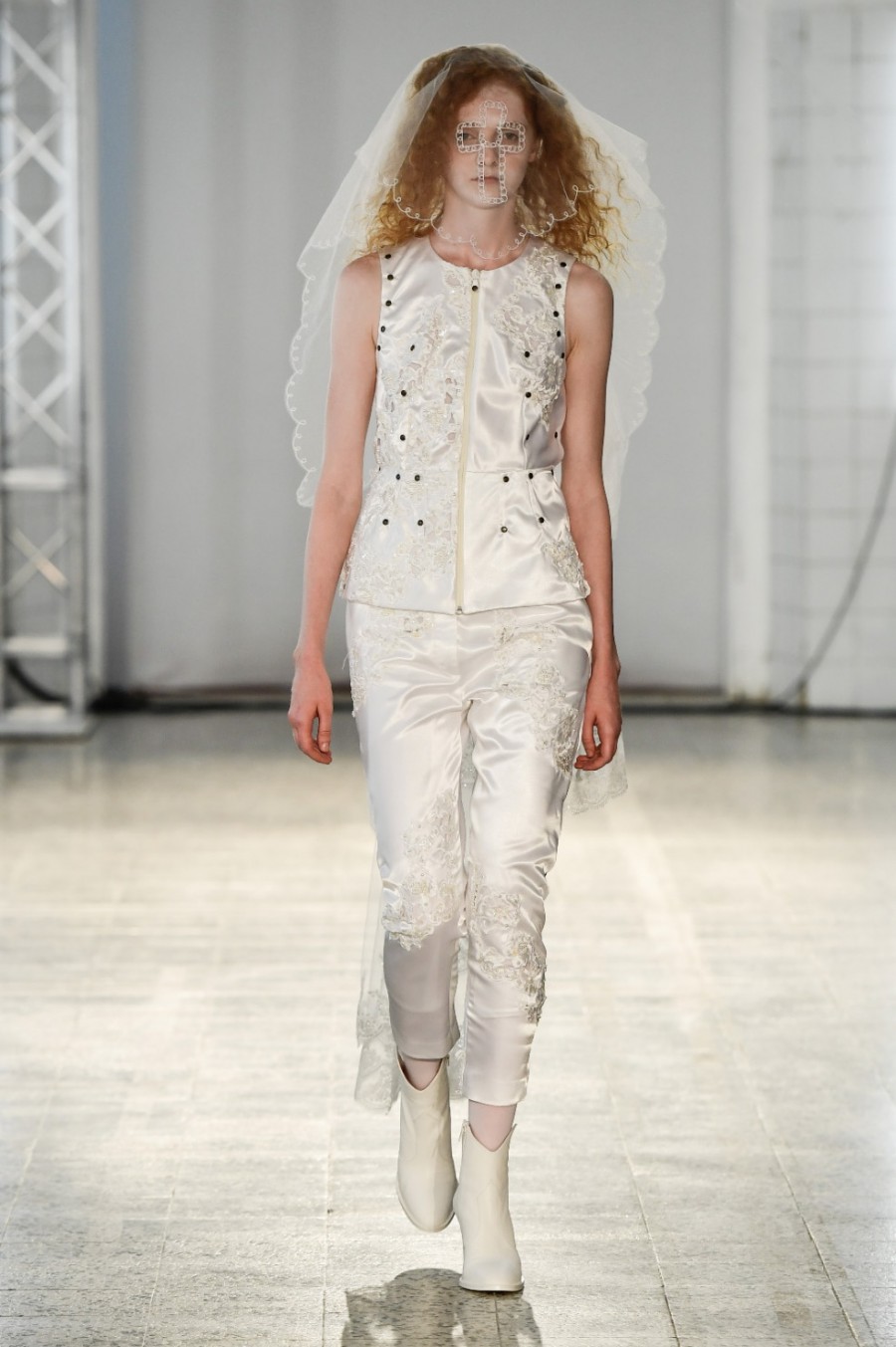 A. F. Vandevorst brings us another athleisure wear inspired bridal style with this sleeveless silk tracksuit. The matching top and bottom are sporty and completely untraditional. A bold athletic display of contemporary fashion on your wedding day.
10.

Off the Shoulder Sweats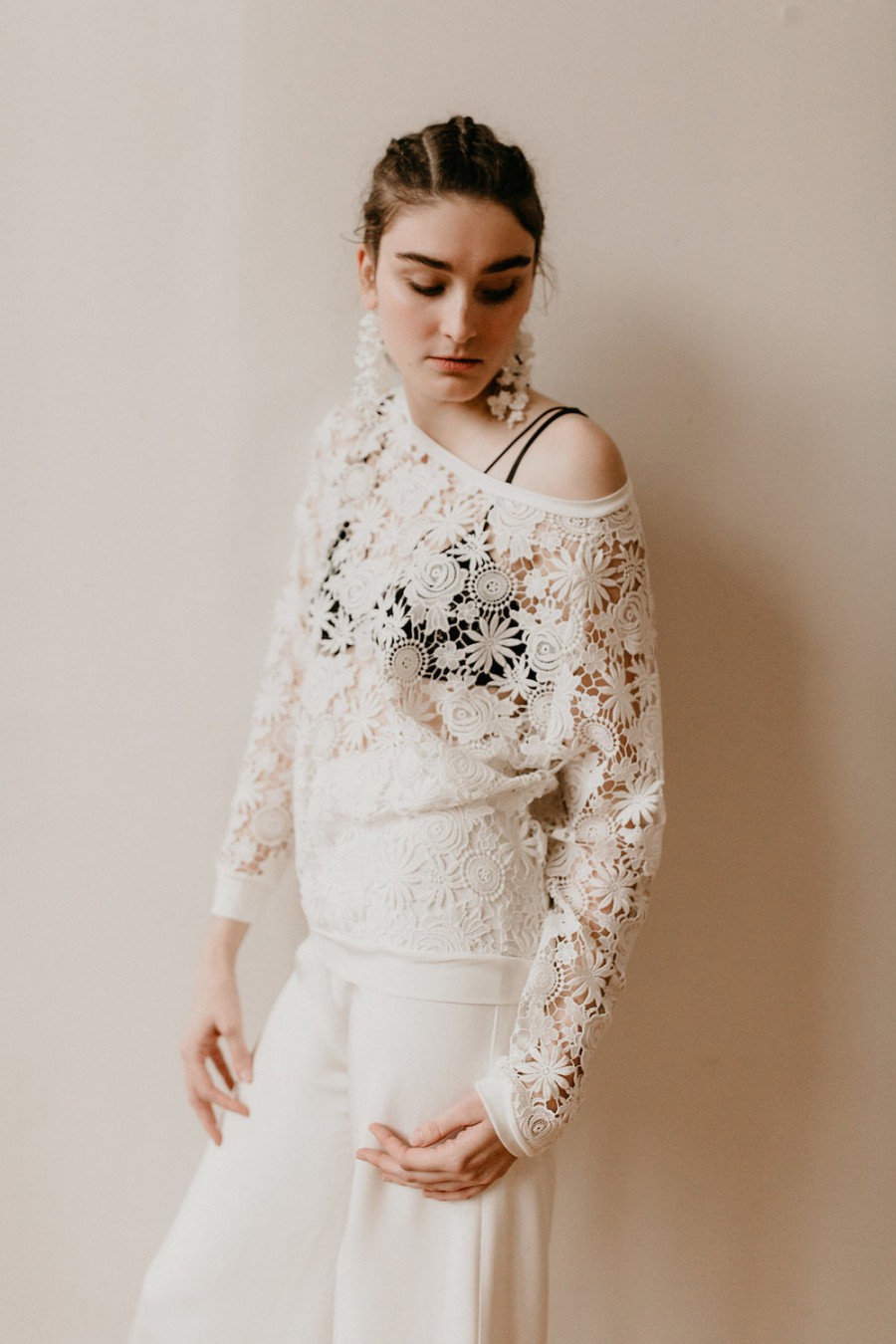 Nothing quite says athleisure wear like an oversized off the shoulder sweatshirt. So why not bring this chic style into your wedding day wear? This sporty look features a stunning crocket lace off the shoulder sweatshirt, paired with loose fitting wide leg pants. Comfy, cozy and oh-so chic!

By Kathryn Schrotenboer