Boho bridal styles are everywhere. And nothing says bohemian bridal like long flowing bell sleeves.
If you are looking to add a bohemian touch to your wedding day, consider some bold, billowing bell sleeves. These sleeved styles add a whimsical element to any wedding day look!
01.

Contemporary Bells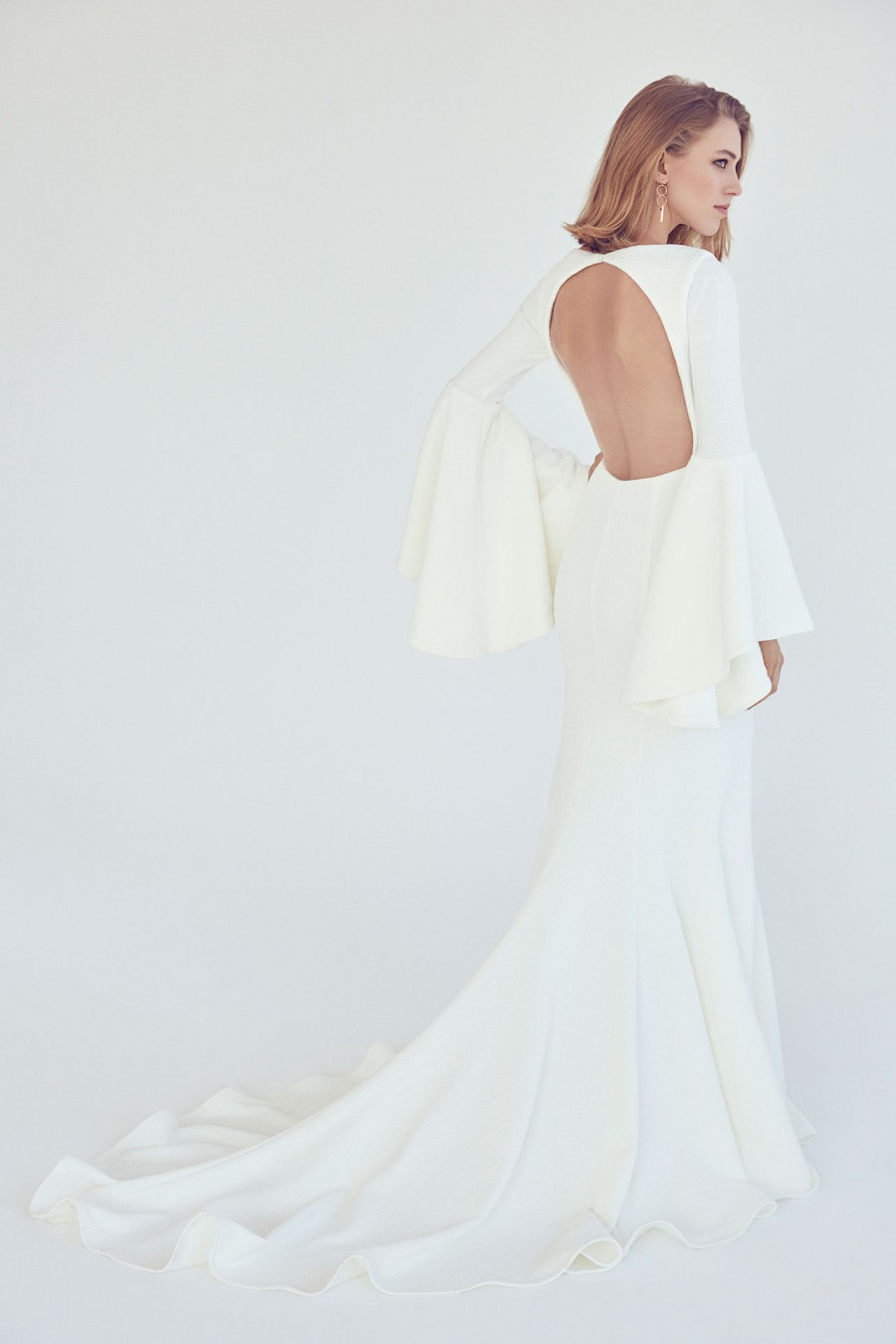 A stunning contemporary bell sleeve bridal style that will give you just a touch of bohemian flair. Keep things sleek and modern, while also incorporating a playful touch.
02.

Wrapped Bohemian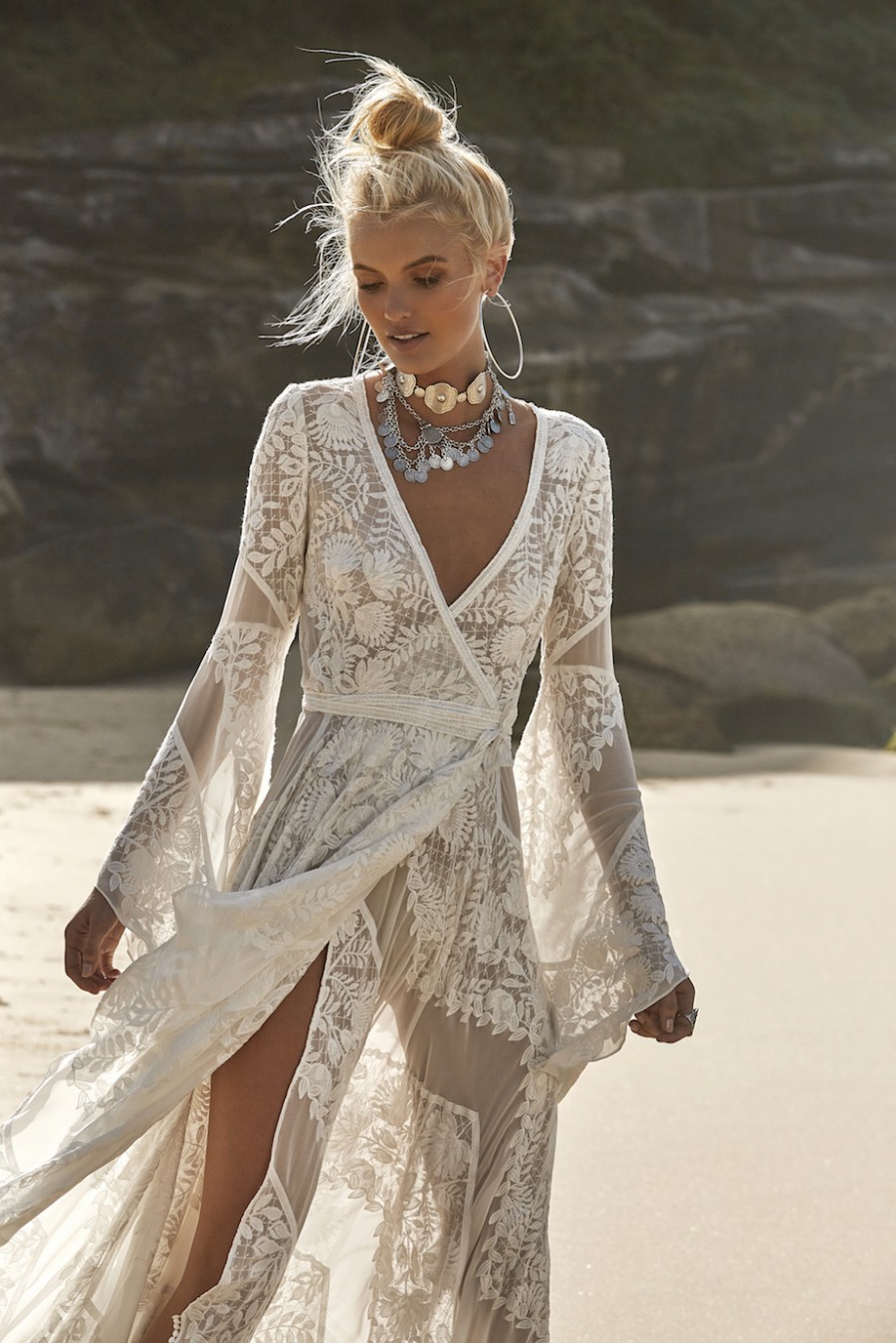 Wrapped bridal gowns are a timeless style that flatter all body styles. This bohemian wrap is no exception. Gorgeous embroidery covered this semi-sheer style with long, dramatic bell sleeves to finish off a beautiful boho wedding style.
03.

Laid Back Split Bells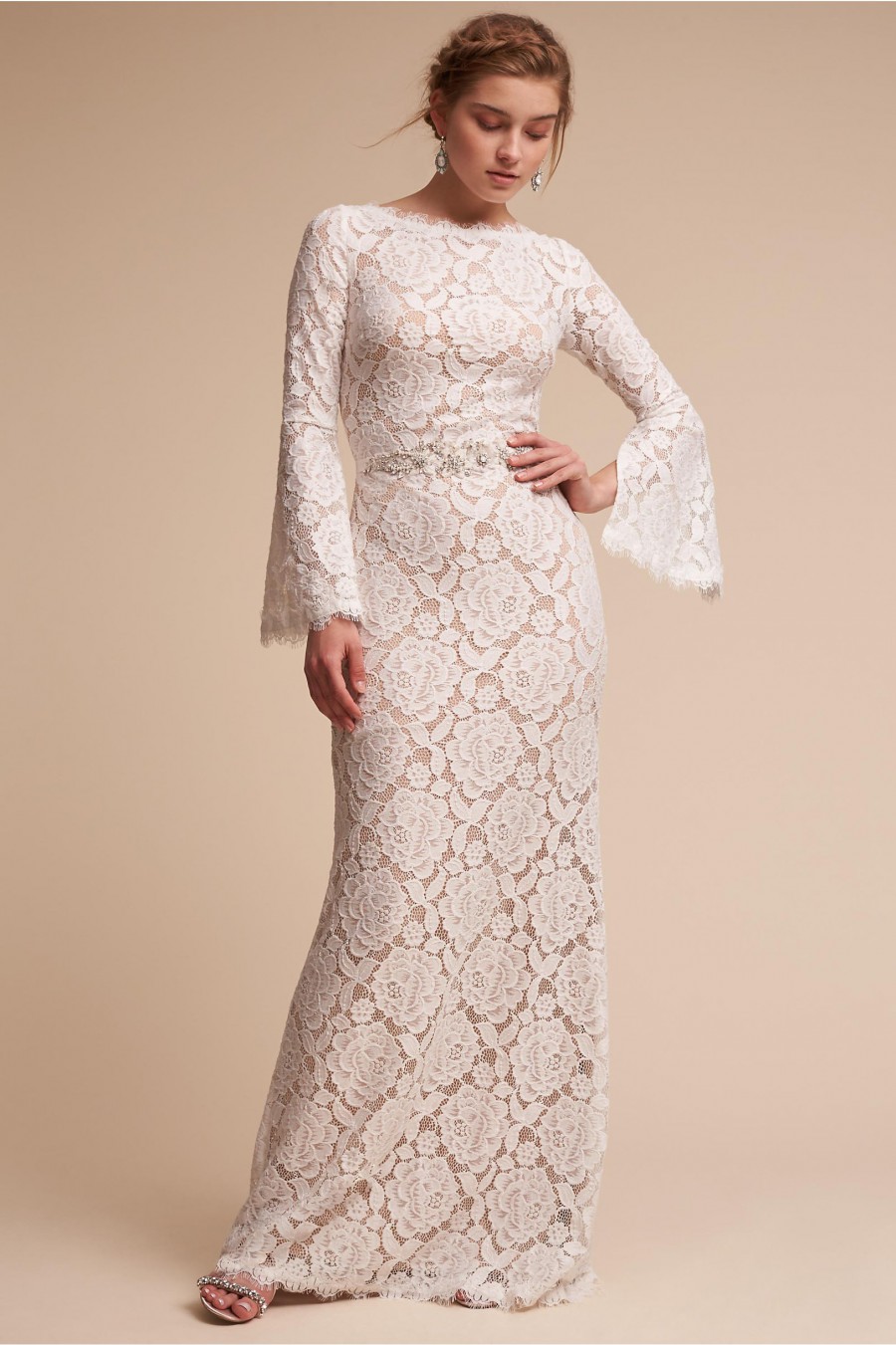 A laid back lace boho dress with split bell sleeves for a less formal style with stunning details.
04.

Folksy Bells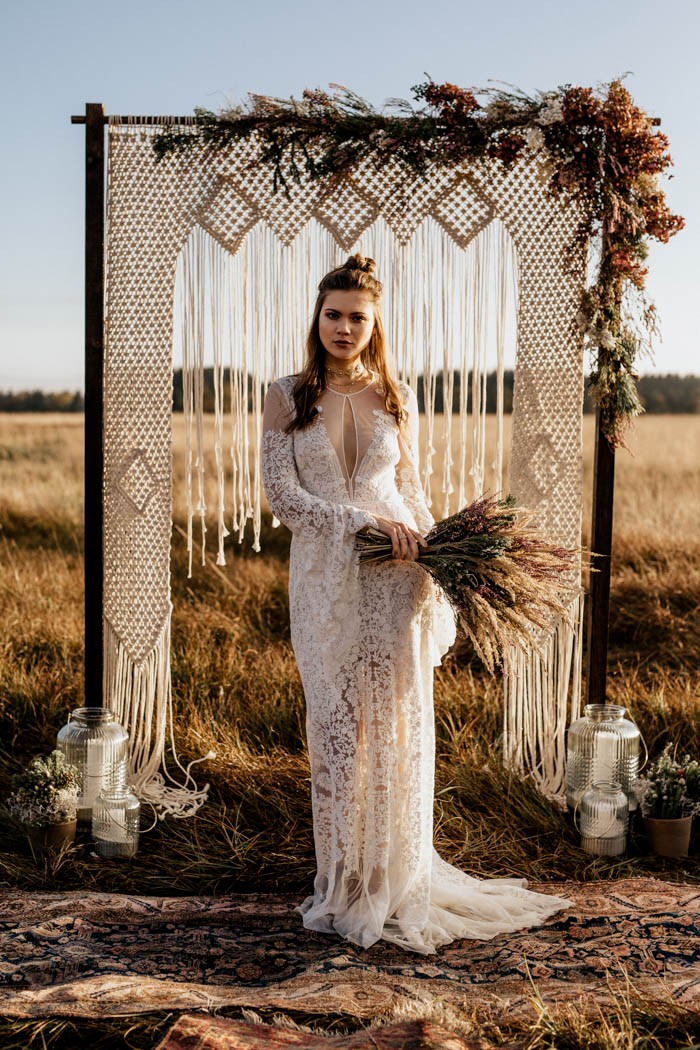 A folk inspired wedding style with gorgeous detailing - including angled bell sleeves.
05.

Boho Fashion Icon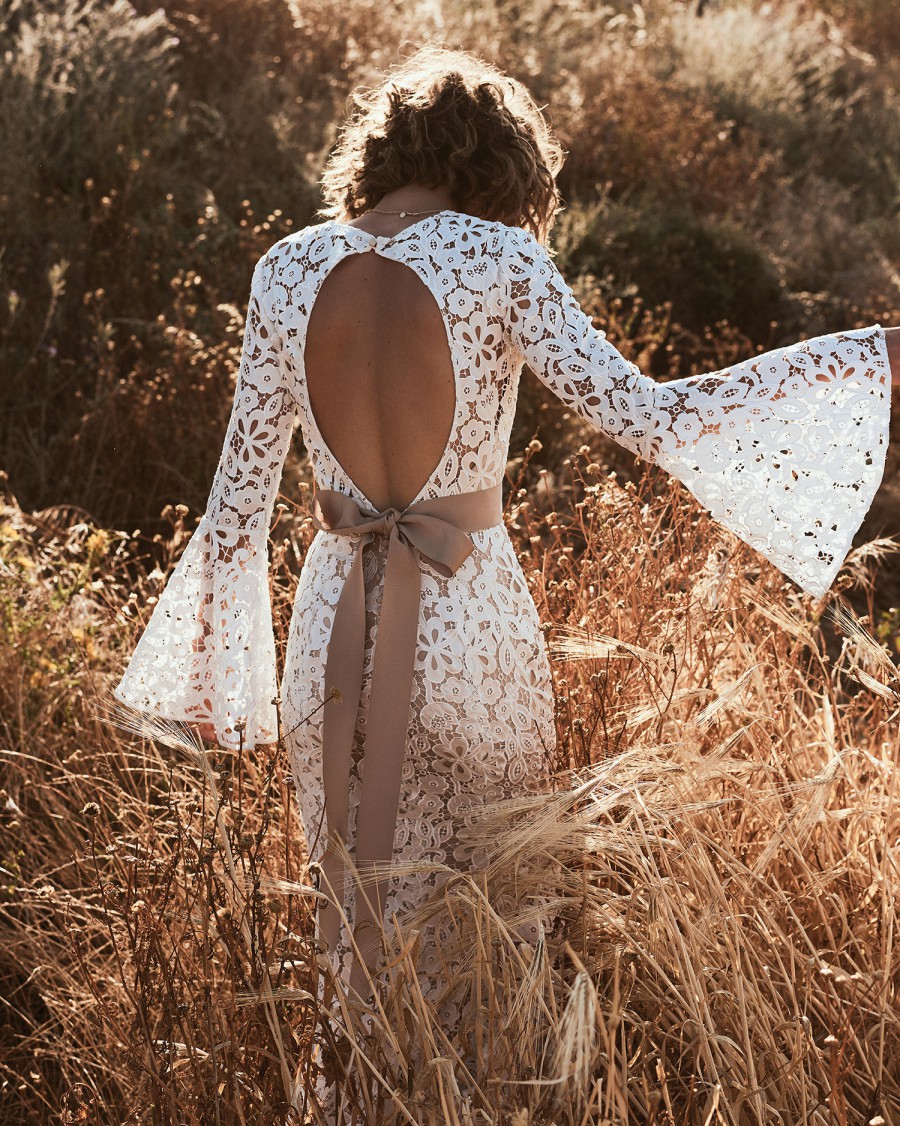 Lillian West's 2018 lineup is inspired by boho fashion icons and this beauty is no exception. A style fit for a bohemian fashion goddess.
06.

Vintage Vibes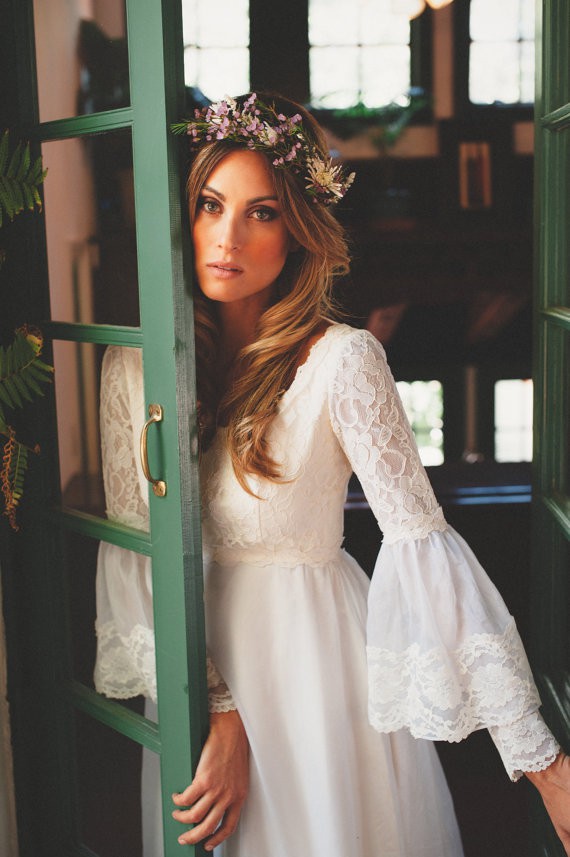 A gorgeous, feminine wedding style with antiqued vintage vibes. Finished off with lace trimmed bell sleeve overlays.
07.

Romantic Drama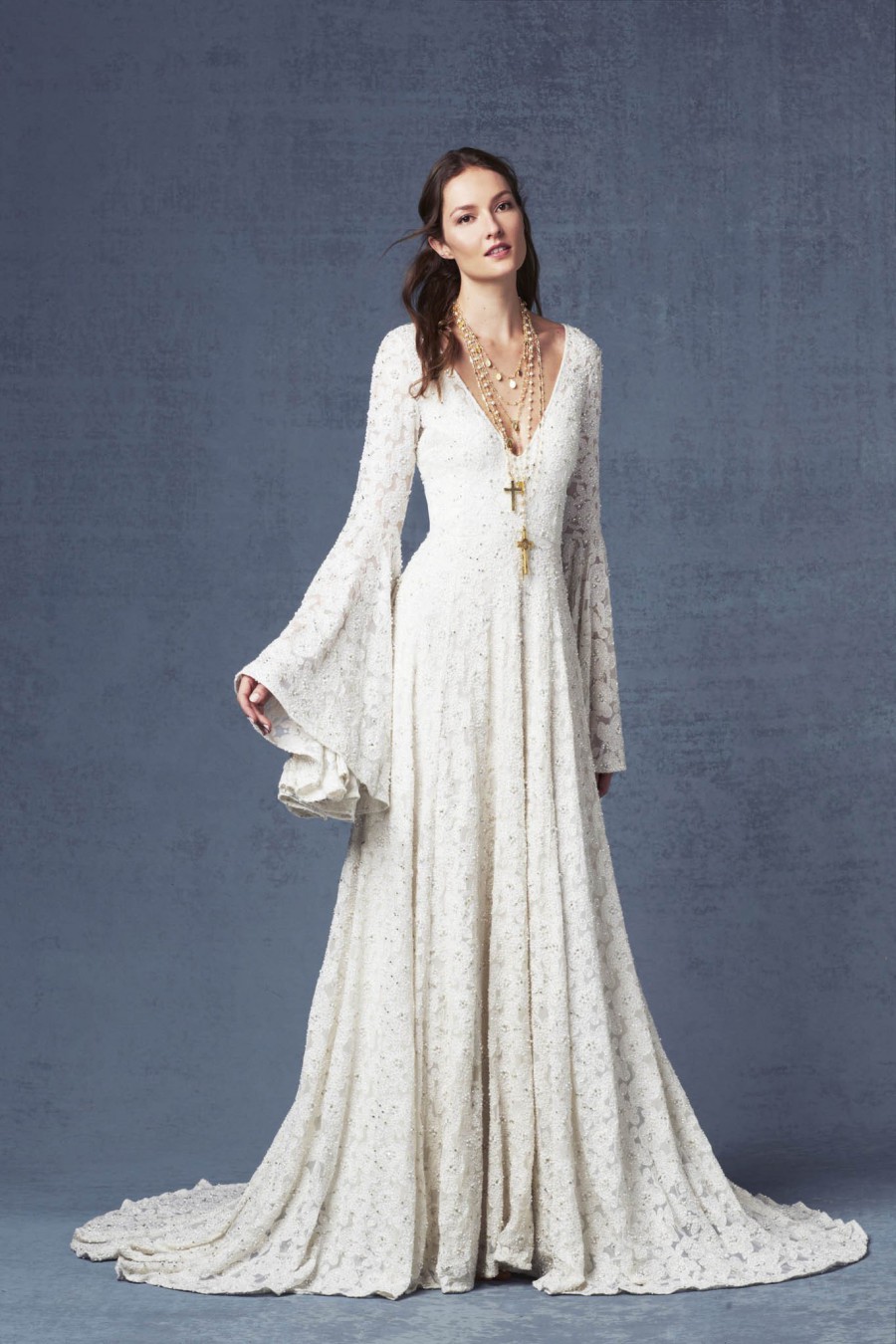 A romantic wedding style with dramatic train, and winged bells sleeves that add beautiful volume to this look.
08.

Scalloped Wide Bells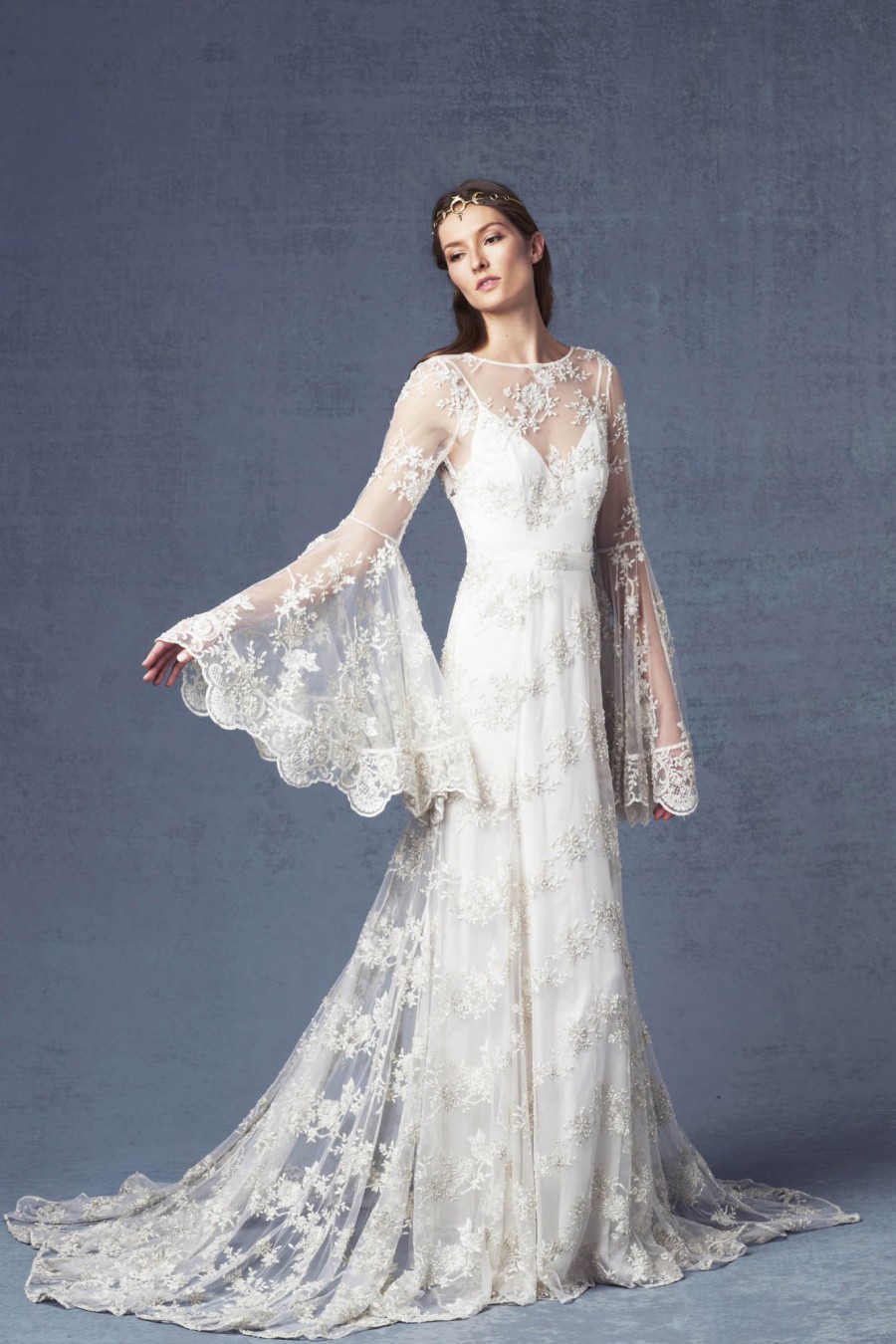 A magical style from Odylyne the Ceremony. Wide, scalloped edged bell sleeves add a dramatic, antique feel to this one of a kind look.
09.

Modern Sequins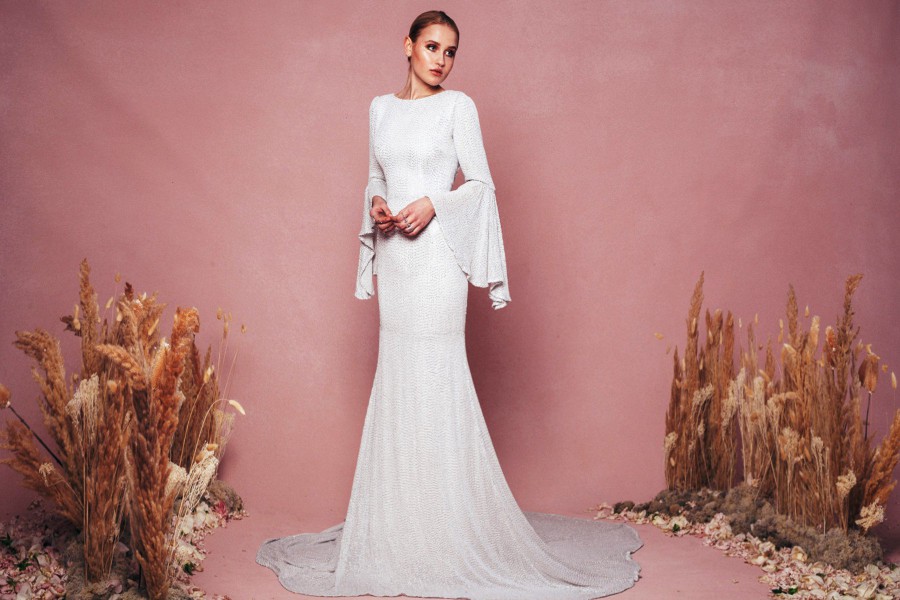 A stunning modern wedding style covered from head to toe with hand beaded sequined. This sleek, glamorous style is finished off with 3/4 sleeves with dramatic asymmetrical bells.
10.

Mini Bells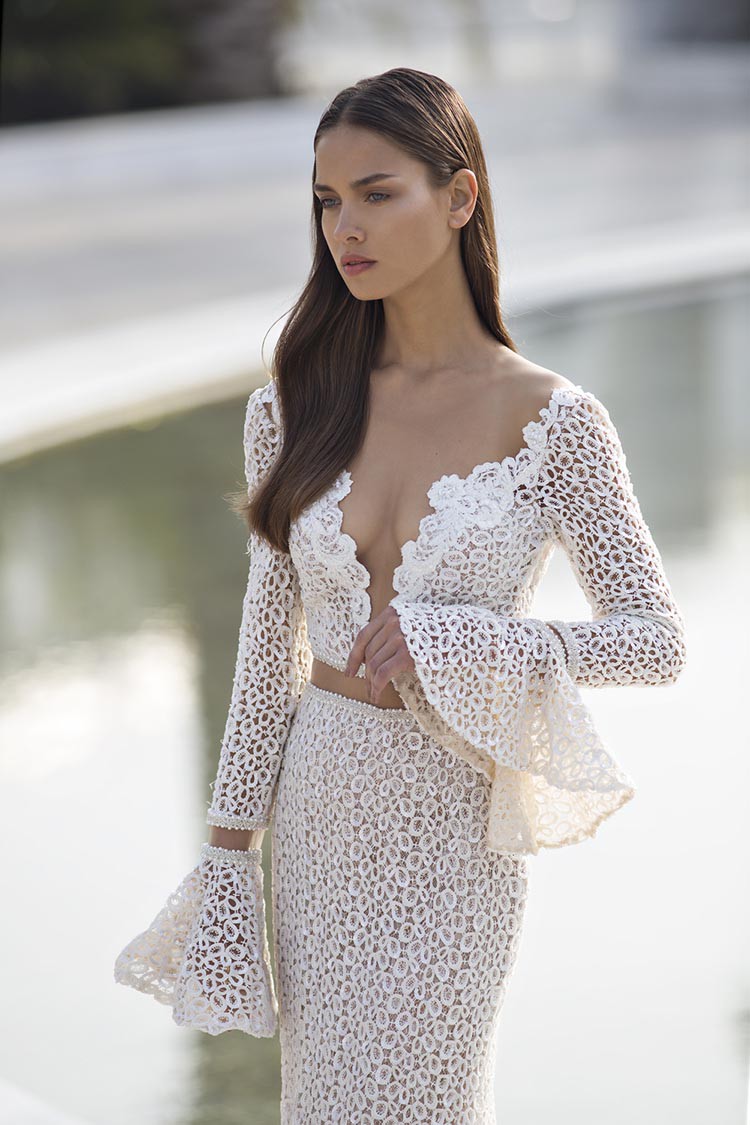 A sexy, chic wedding style from Nurit Hen. Mini bell sleeves finish off this bold wedding day style.
11.

Elegant Drama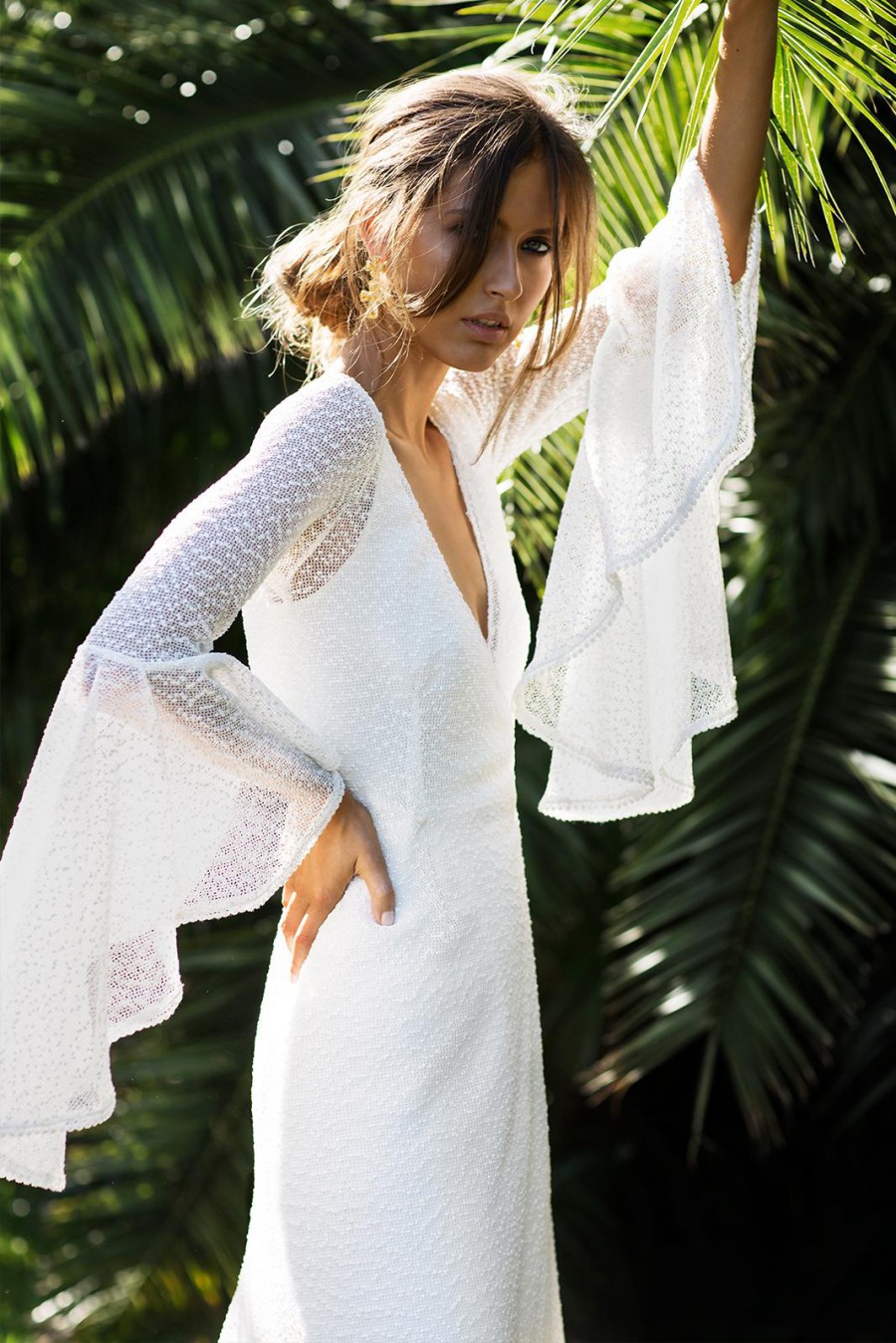 Elegant, dramatic, and completely sophisticated. Delicate wrap style dress and waterfall bell sleeves make this one of the most chic styles on the wedding scene.
12.

Sequin Glam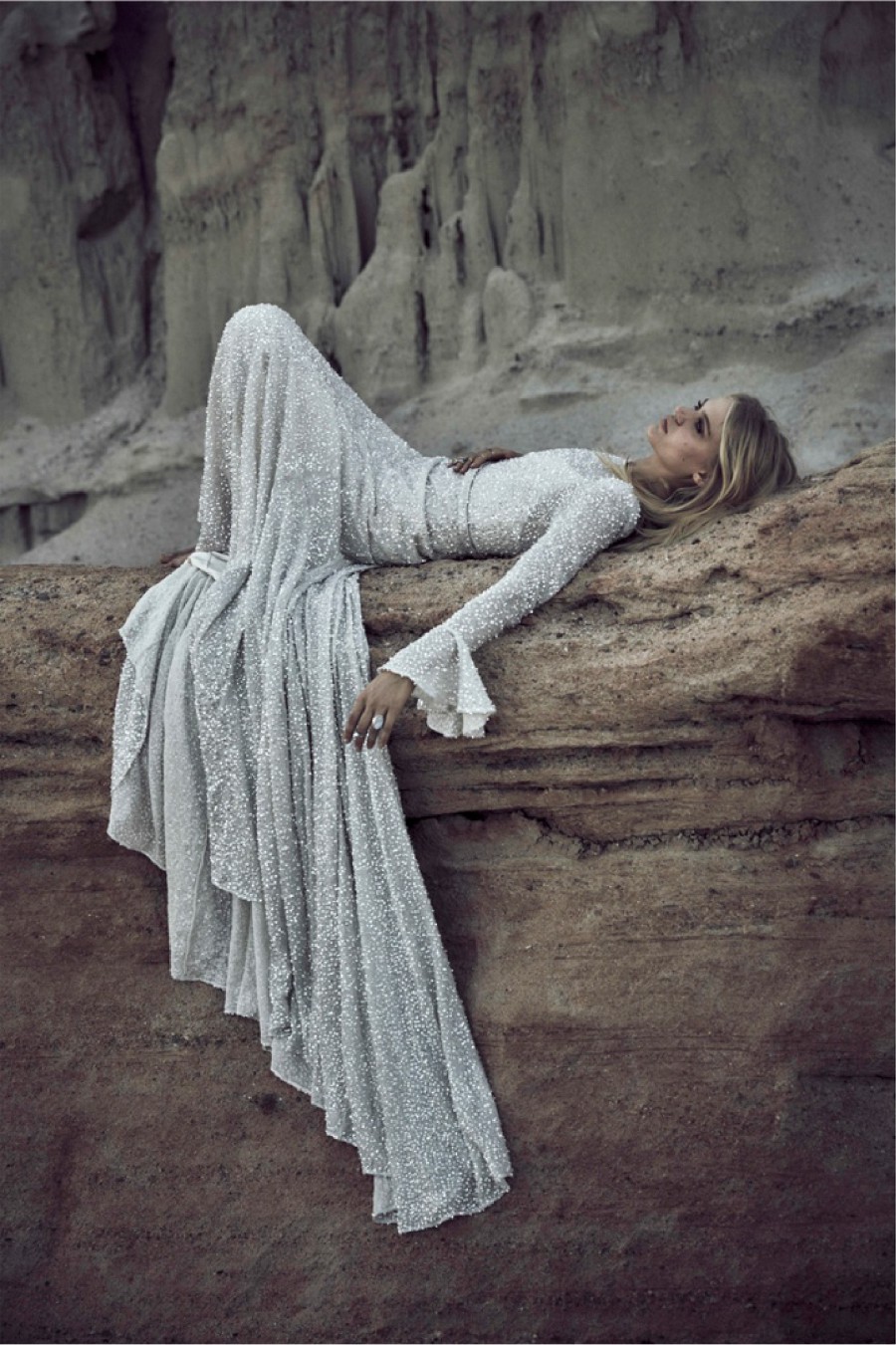 Ultimate glam in this dramatic sequined style from Odylyne the Ceremony. Finished with subtle bell sleeves, for a chic touch.
13.

Modern Bohemian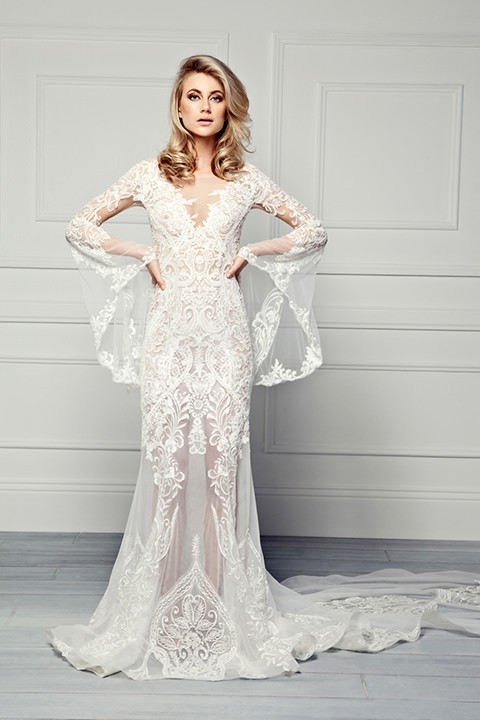 This dress is a stunning combination between traditional couture and modern bohemian. Sheer elements, including dramatic waterfall bell sleeves, create a chic, sexy wedding style.
14.

Couture Bells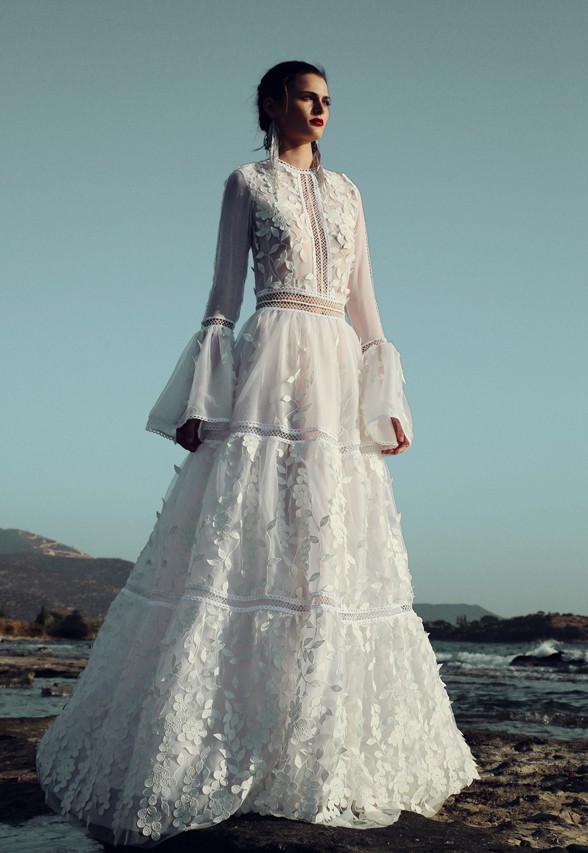 Bohemian and bold. A gorgeous couture style for the most daring of modern brides. This completely unique wedding gown style from Costarellos is finished with trending bell sleeves for a romantic finish.
15.

70's Goddess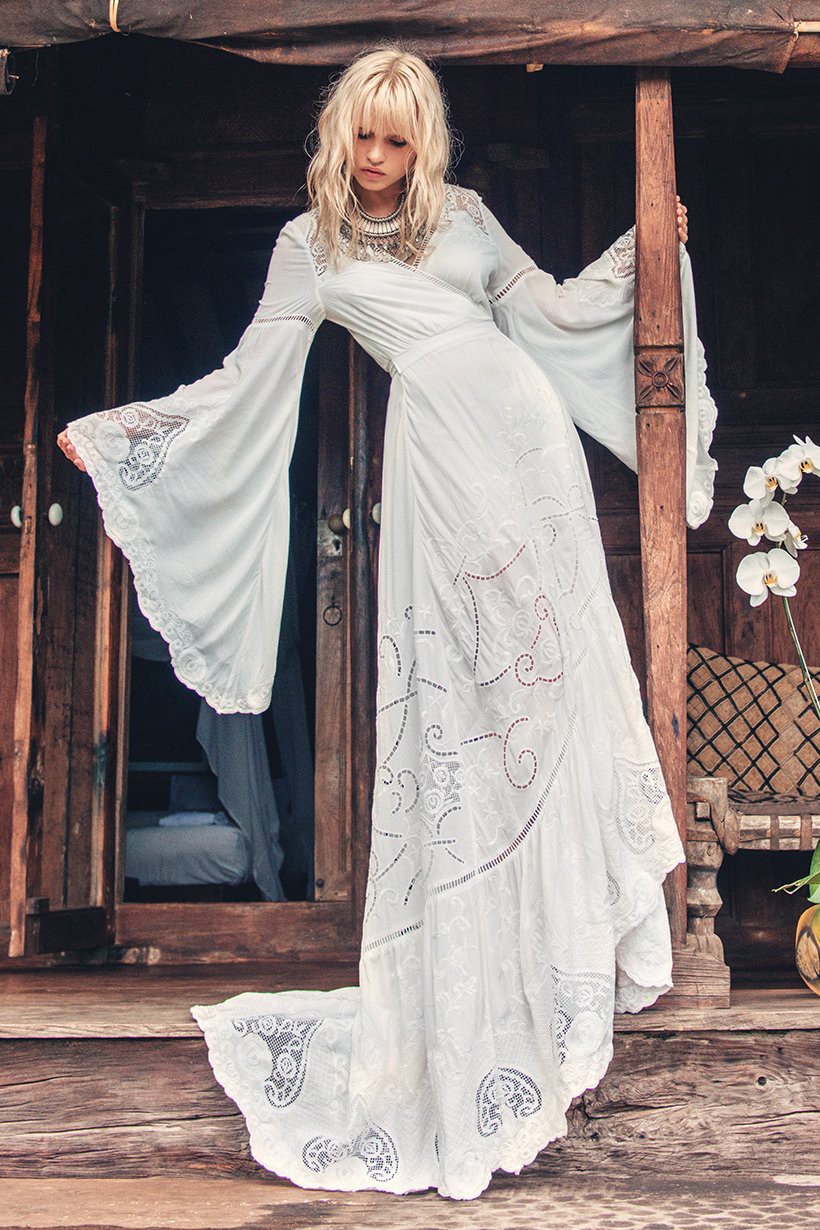 A 70's inspired wedding gown with all of the drama and flair a modern boho goddess could want. This seemingly simple wrap dress has intricate detailing that is absolutely stunning. Feel like the sexy, feminine, bohemian goddess that you are in this gorgeous bell sleeve wedding gown.
16.

Sophisticated Scallops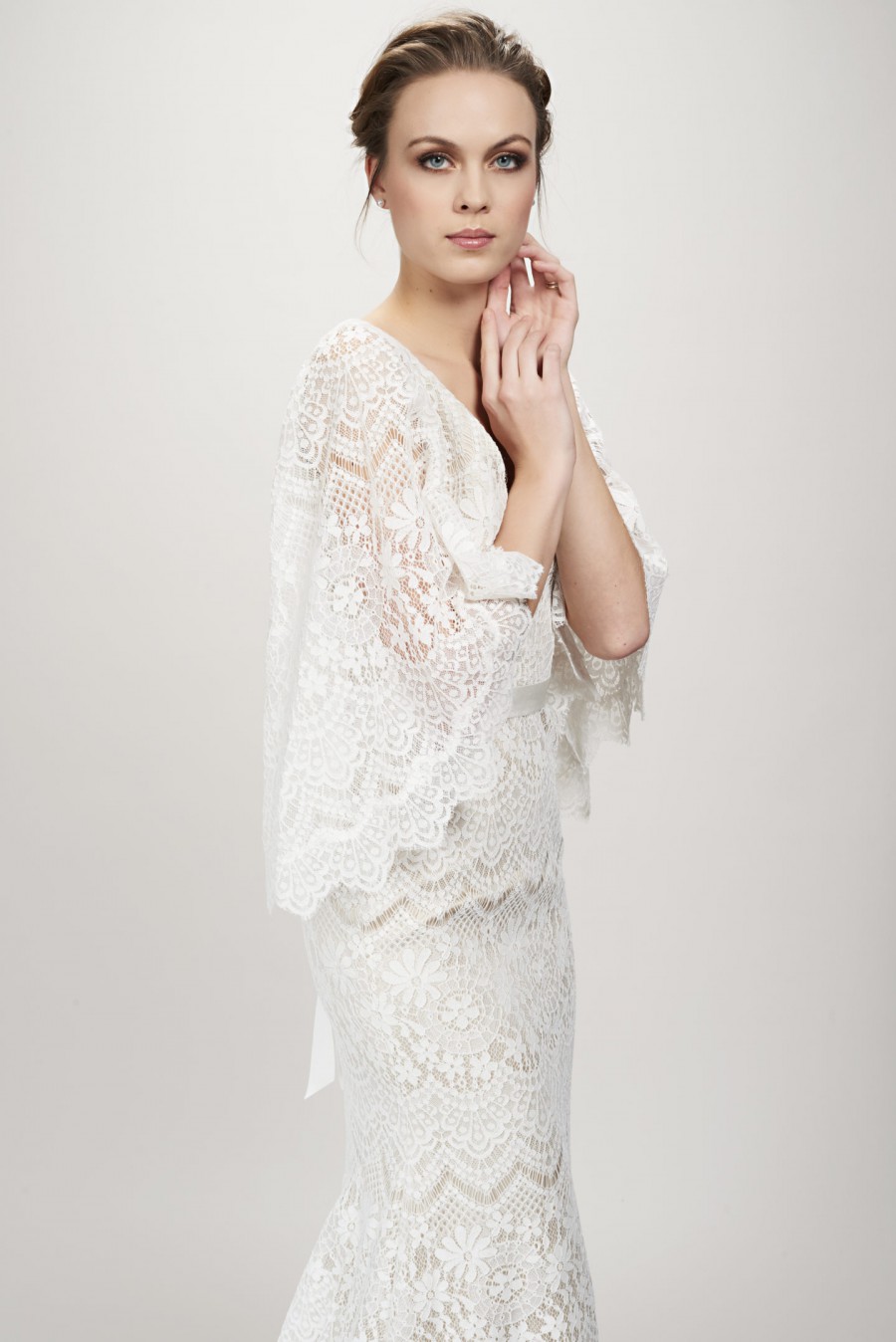 A modern, romantic bohemian wedding style. Delicate all over lace, and scalloped bell sleeves create a chic, sophisticated style like nothing else.
17.

Graphic Bells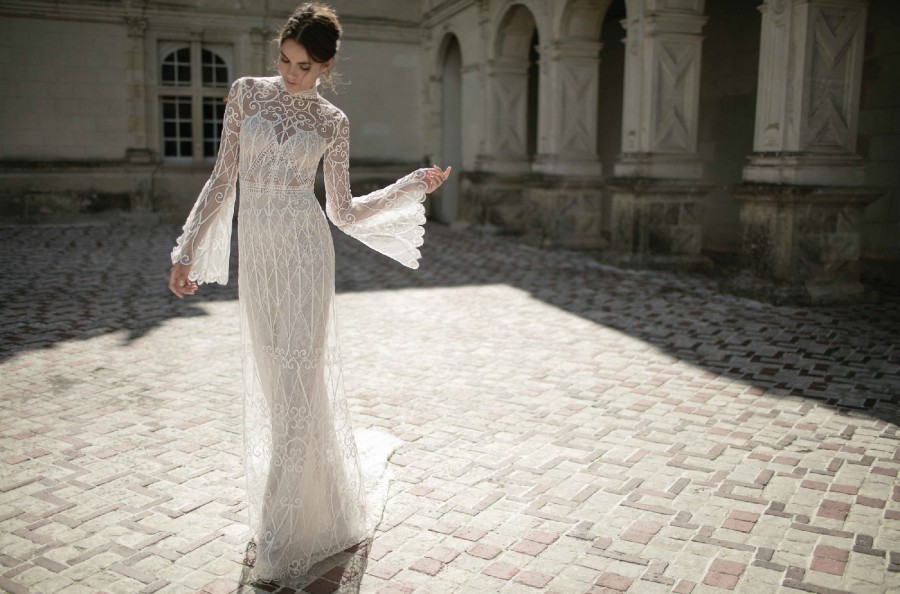 A one of a kind bell sleeve bridal style with intricate graphic detailing like nothing else. The stunning sheer embroidered overlay is chic, contemporary and sexy.
18.

High Drama Boho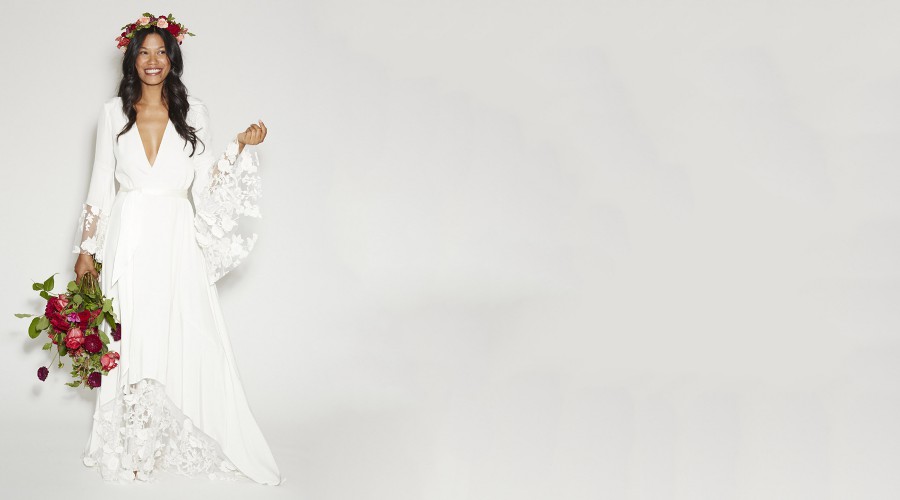 The most gorgeous bell sleeve bohemian wedding dress there ever was. With stunning, dramatic detailing, this show-stopping dress is a bohemian bride's dream come true.
19.

Rustic Bohemian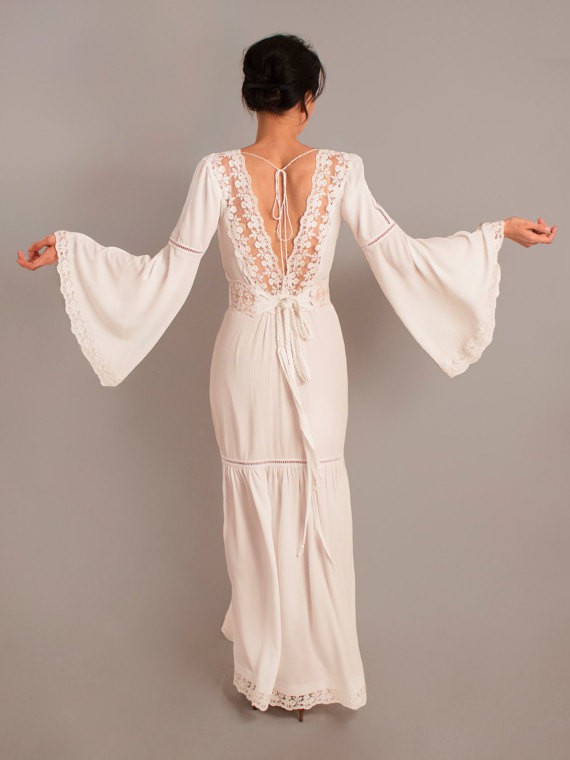 A casual, rustic wedding ready style with gorgeous bell sleeve accents. Perfect for a chic outdoor barn wedding.
20.

Summer Magnolia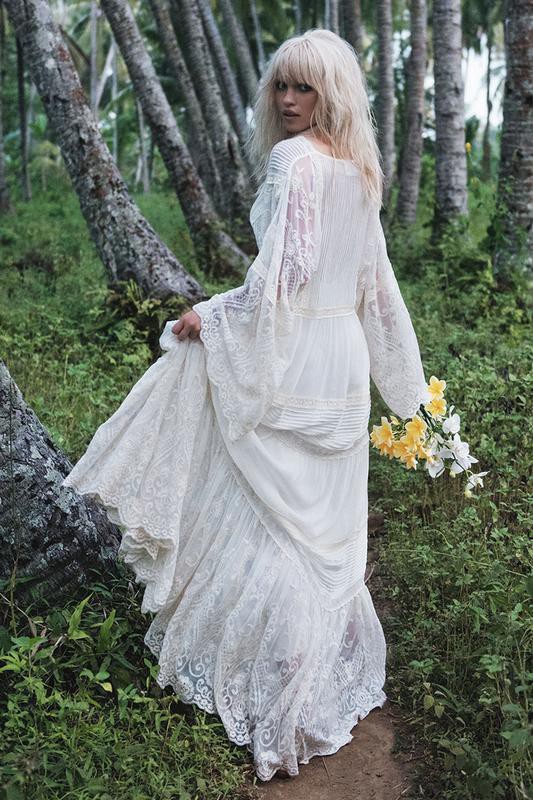 The Magnolia dress by Spell Bride is a gorgeous summer bohemian style with luxurious lace bell sleeves. Crinkle silk fabric and intricate lace complement the relaxed fit of this bell sleeve wedding gown.
21.

Grande Statement
This stunning lace gown by Victoria KyriaKides is a grande statement piece. Gorgeous sheer lace and layered bell sleeves make for a modest, yet modern wedding style fit for a formal classic wedding ceremony.
22.

Regal Bells
A contemporary, light-as-air lace bell sleeve wedding gown, that demands regal attention. Gorgeous detailing at every turn will have guests in jaw-dropping disbelief as you gracefully float down the aisle. Demand the attention you deserve with this one of a kind look.
23.

Bold Design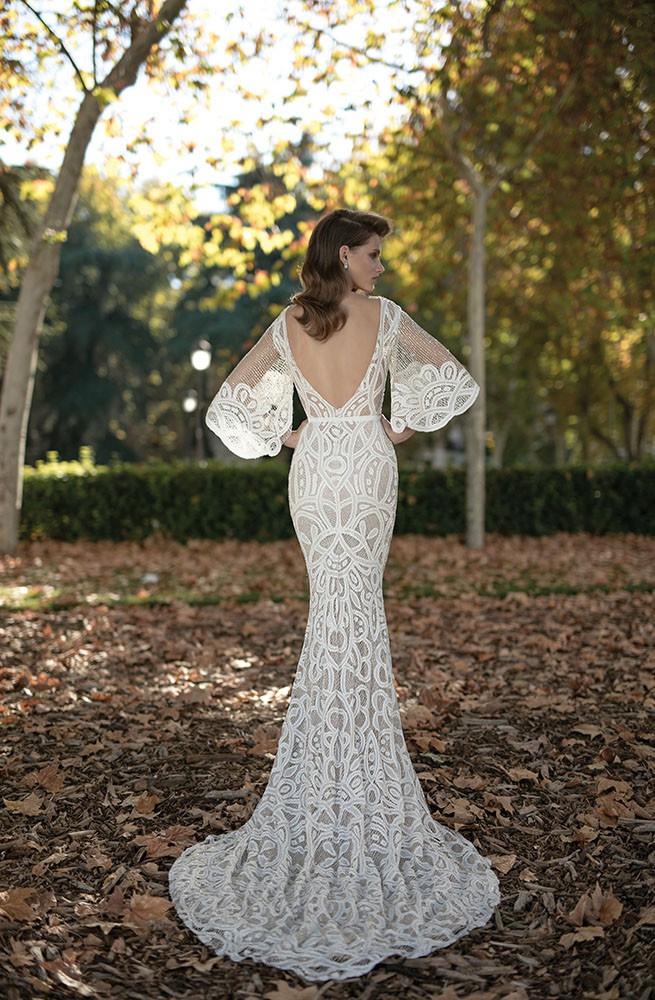 A bold intricate design steals the show in this beautiful bell sleeve wedding gown.
24.

Bell Sleeve Accents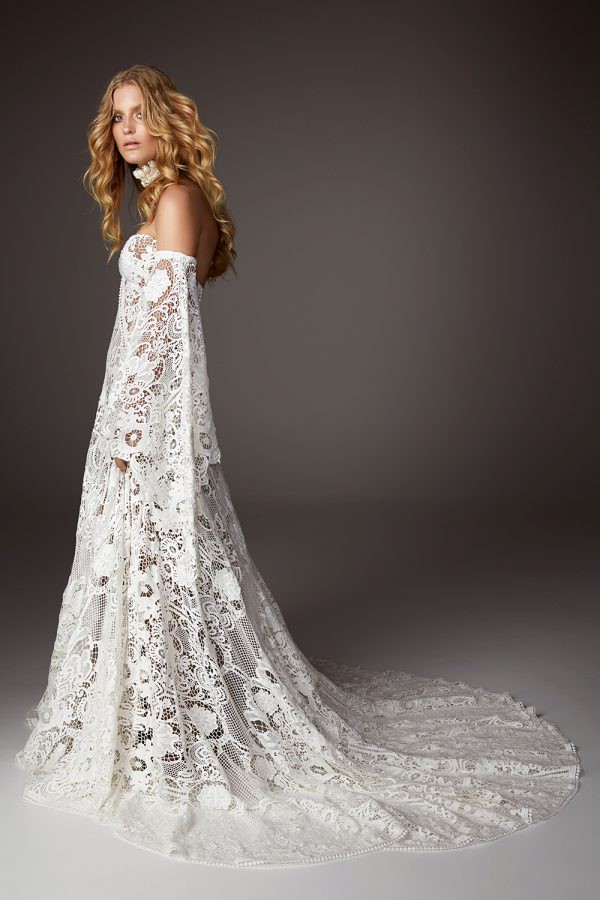 Removable, bell sleeve accents add some added bohemian flair to this stunning Rue de Seine strapless lace wedding gown. A unique take of the bell sleeve wedding trend.
25.

Split Floral Bells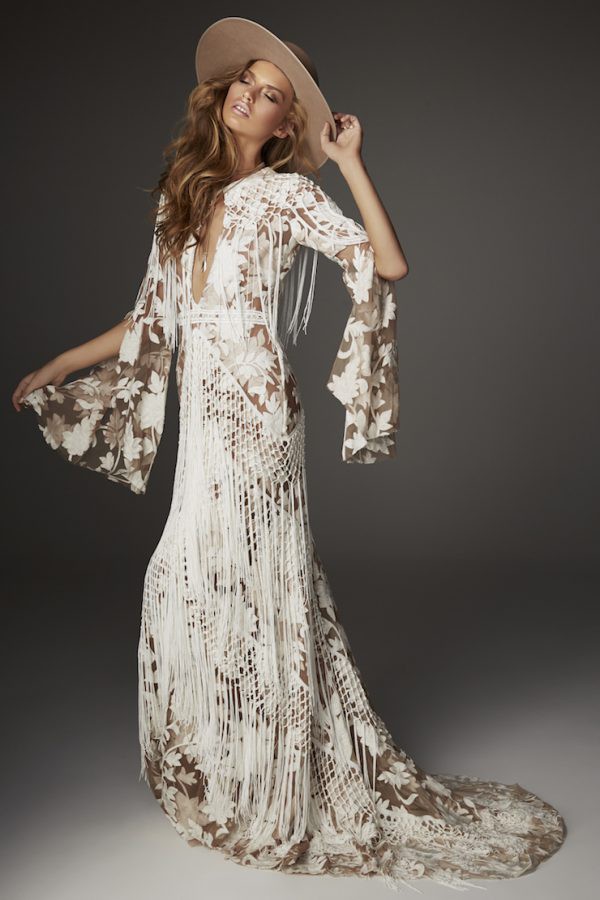 Split bell sleeves cap off this completely over-the-top, bohemian goddess wedding dress style. Nothing says boho like fringe, florals, and bell sleeves.
26.

Whimsical Kaftan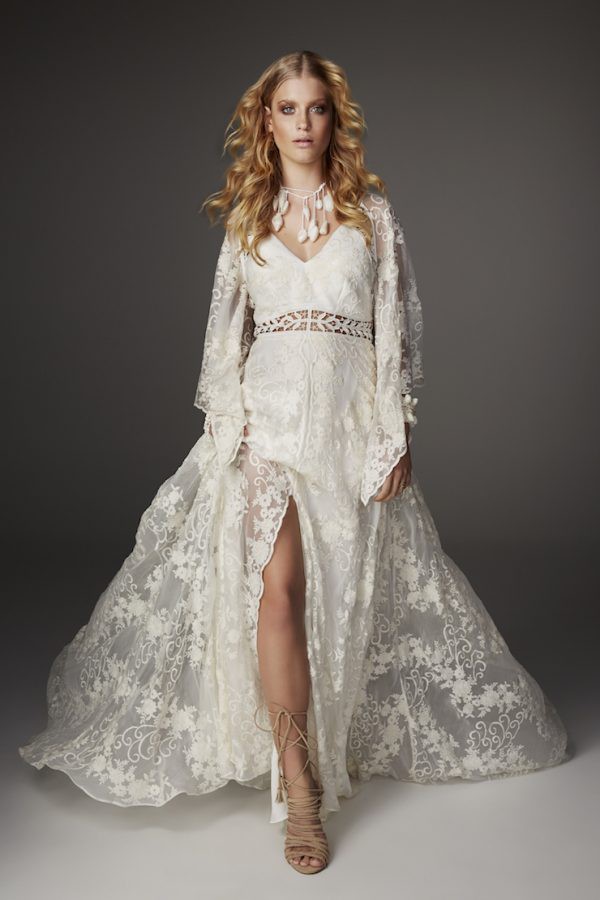 A whimsical kaftan inspired bell sleeve wedding gown. A sexy, sassy bohemian style that will have you looking absolutely stunning on your big day.
27.

Ruffled Bells
This stunning contemporary bridal style form Rime Arodaky has us absolutely speechless. Gorgeous sheer embroidered sequins mix with sleek flowing white fabric to create one of the most eye catching bridal styles on the market. Twisted bandeau top, wrap skirt, and small ruffled bell sleeves pair beautifully together.
28.

Embroidered Tulle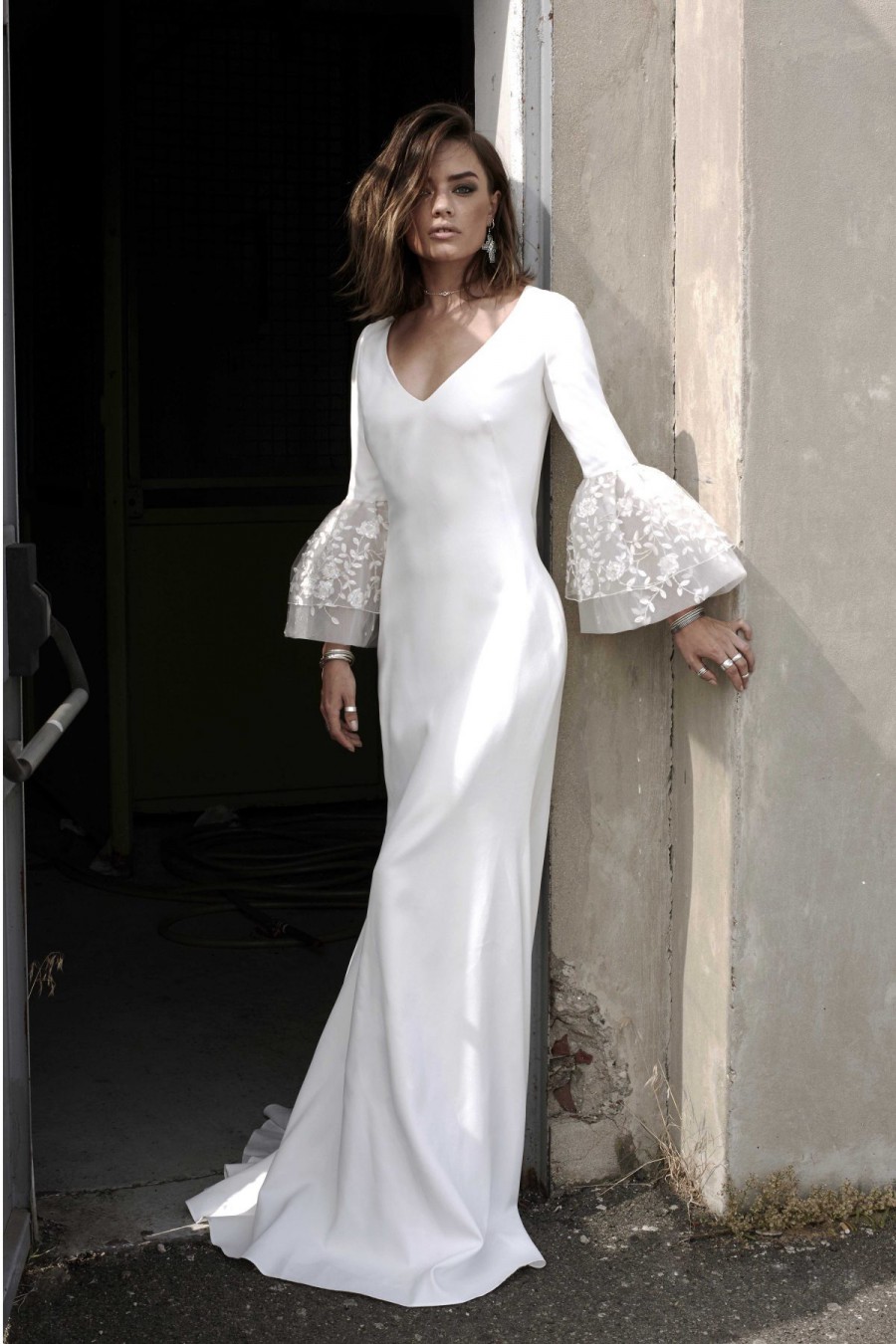 A gorgeous fitted crepe wedding gown with unexpected layered embroidered tulle bell sleeve accents. These bell sleeves pop off of this sleek white wedding look.
29.

Tumpet Bells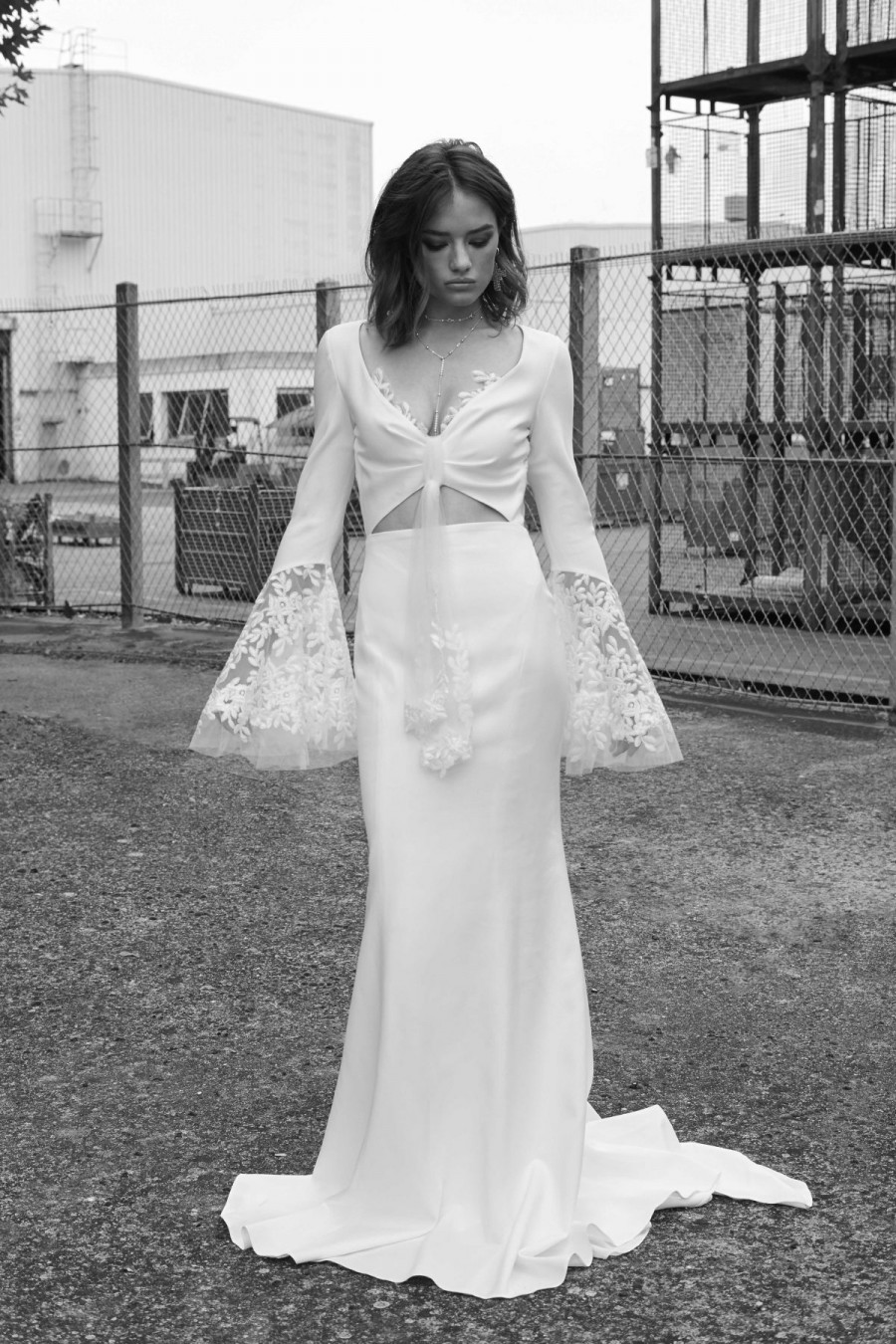 A modern gypsy bohemian style wedding gown with bold trumpet bell sleeves. The perfect mix of sexy and feminine to have you feeling like a contemporary bohemian goddess on your big day.
30.

Bohemian Romance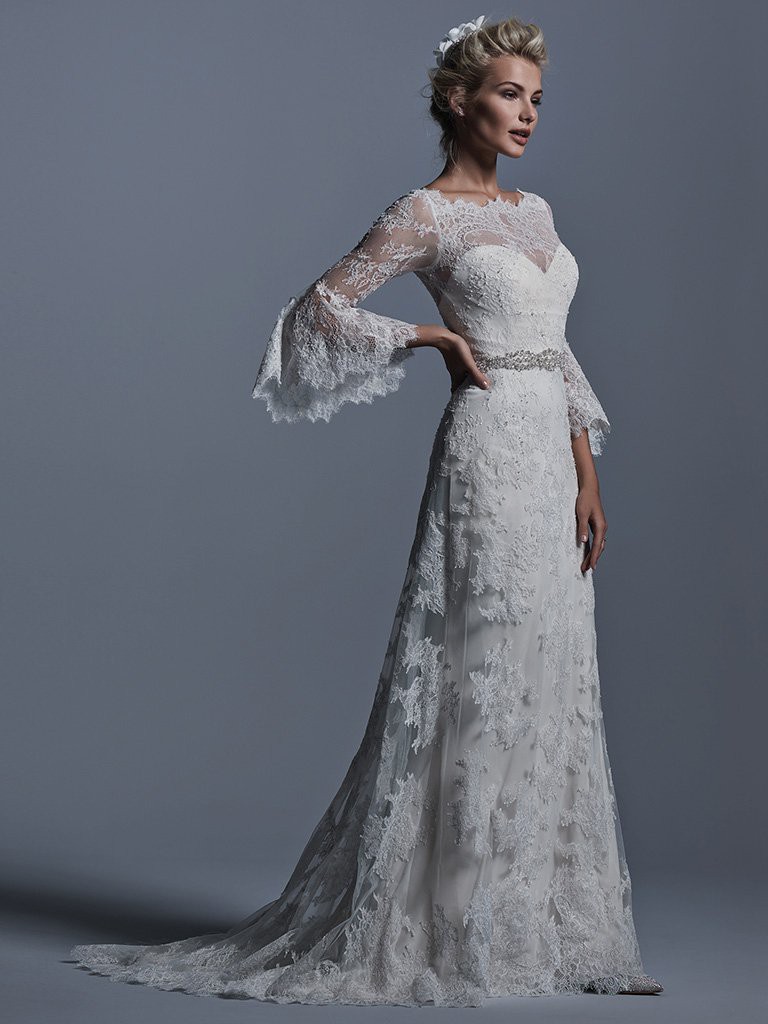 A slim A-line gown that is bohemian romance at it's finest. Stunning illusion lace along the neckline and sleeves finish off with scalloped bell sleeves.

Shop wedding dresses now.

By Kathryn Schrotenboer