A smattering of white lanterns and scattered rose petals is all that is needed to enhance the natural beauty of this beach wedding.
From the bride: "Tom and I moved to New York away from our family and friends last year for my job. So when we got engaged it was a clear choice for us to do a destination wedding. Amazingly beautiful, unique and extremely private - Koh Samui, Thailand was perfect for us.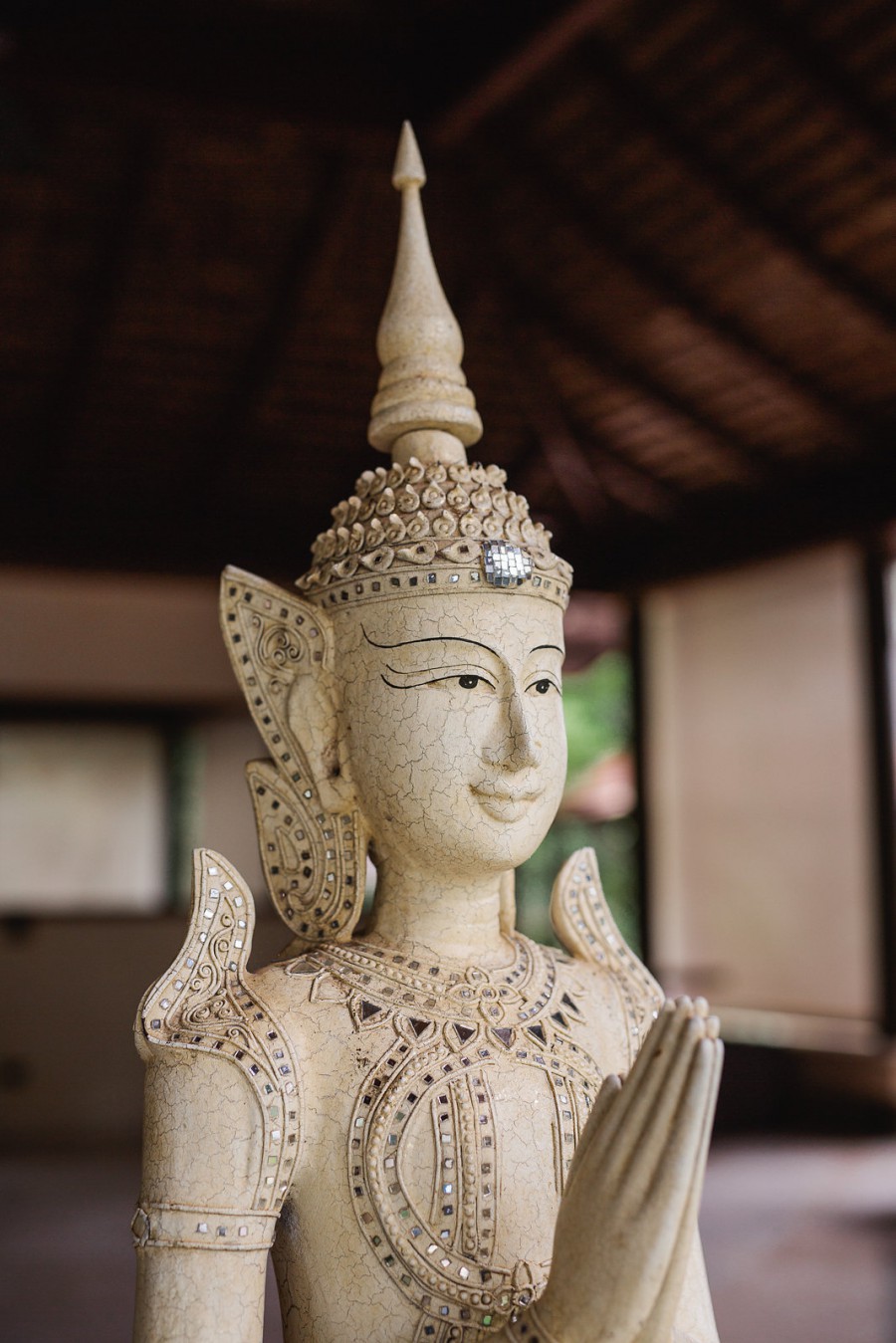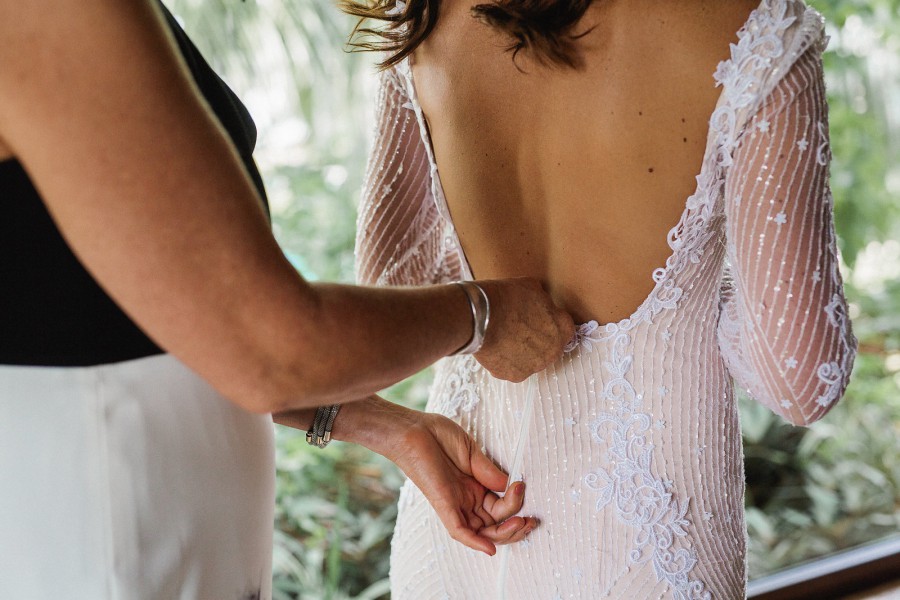 Before I got engaged, I had never really thought through the kind of dress that I had wanted. As soon as I tried on this Julie Vino dress, I knew it was 'the one'. It was so unique, glamorous and modern. It had perfect balance between elegance and sexiness, simplicity and complexity. And something about it (although I wouldn't call it beachy) made it perfect for the Thailand wedding I had envisioned.
Putting on my dress was surreal and exciting. Mum helped me into it, and looking in the mirror I felt amazing - sexy yet elegant.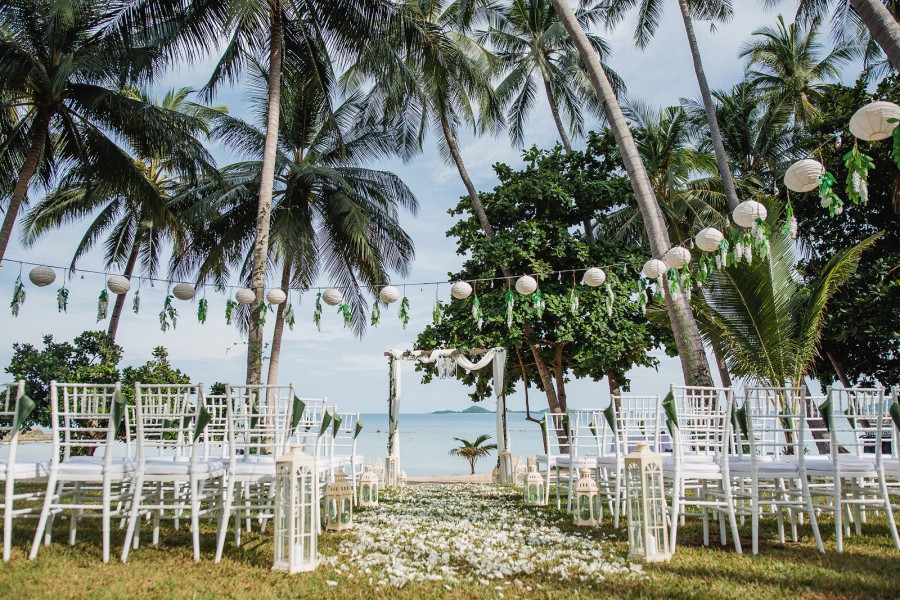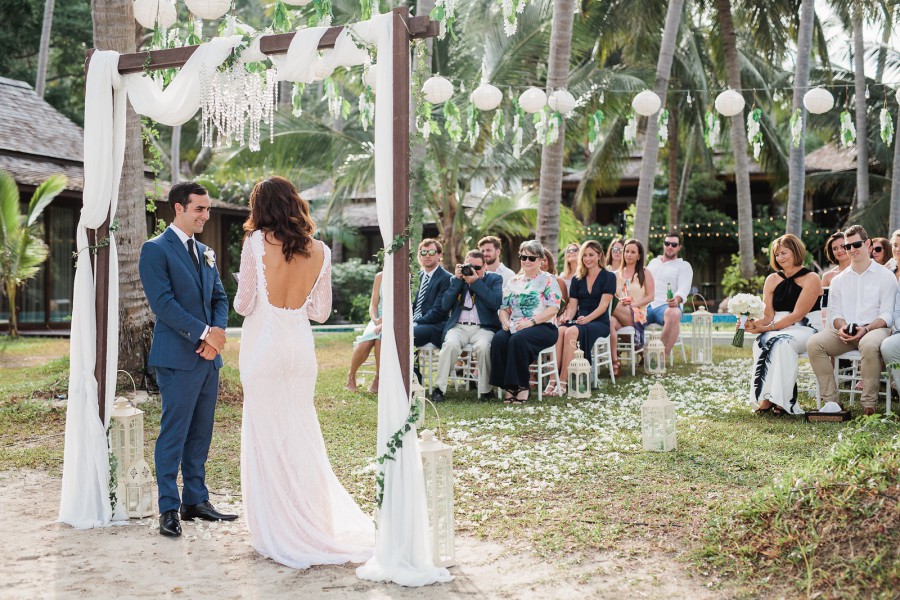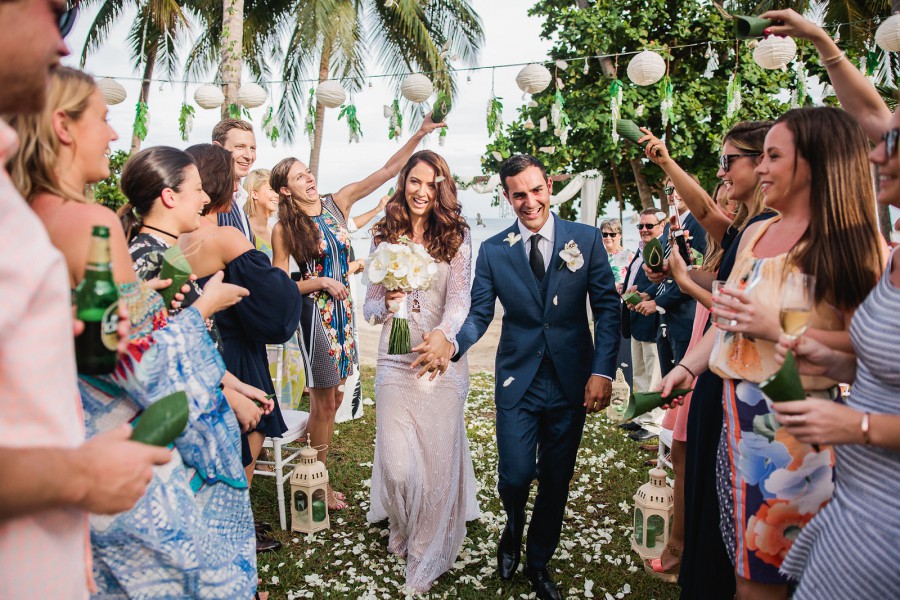 We married under a beautiful blue sky looking out onto the ocean and we both wrote our vows so there was lots of laughter and tears throughout the intimate ceremony.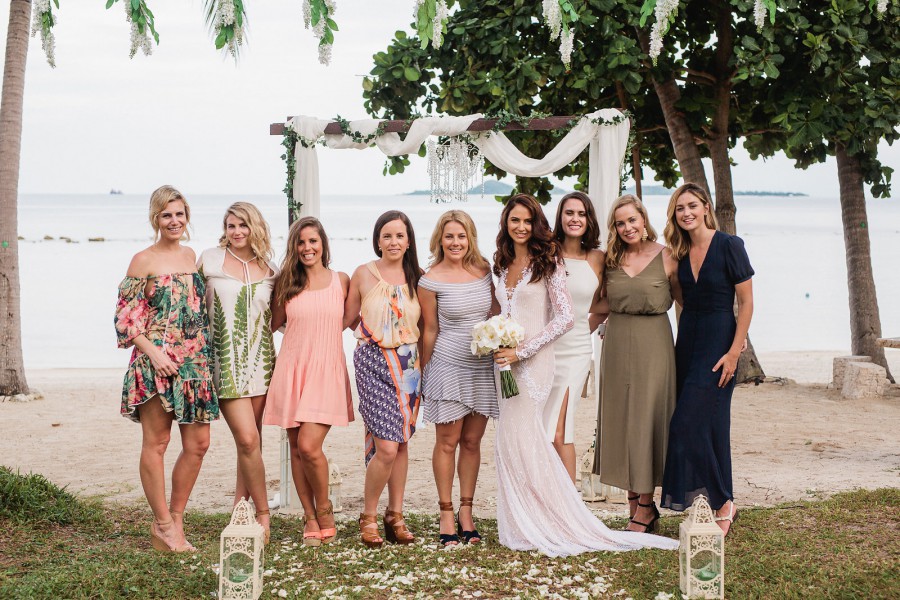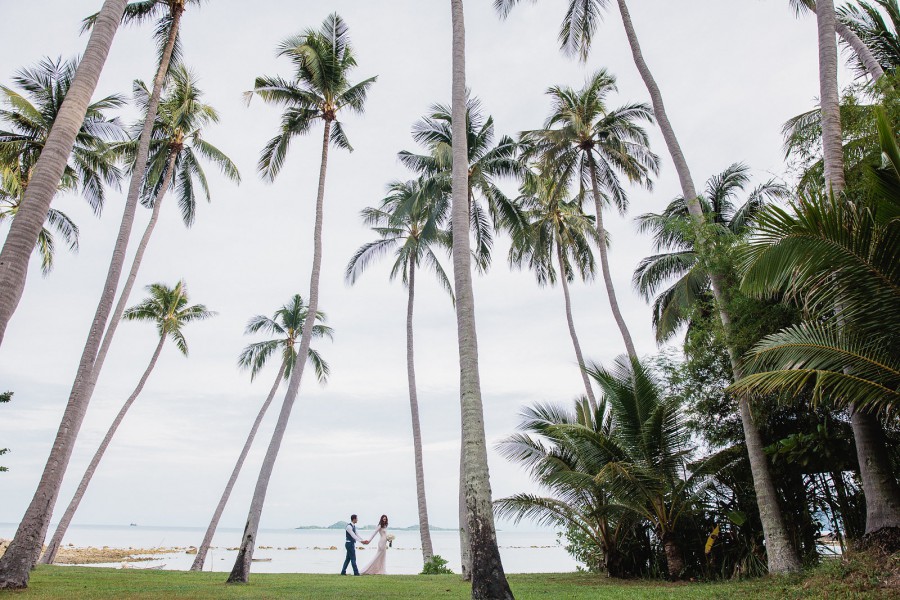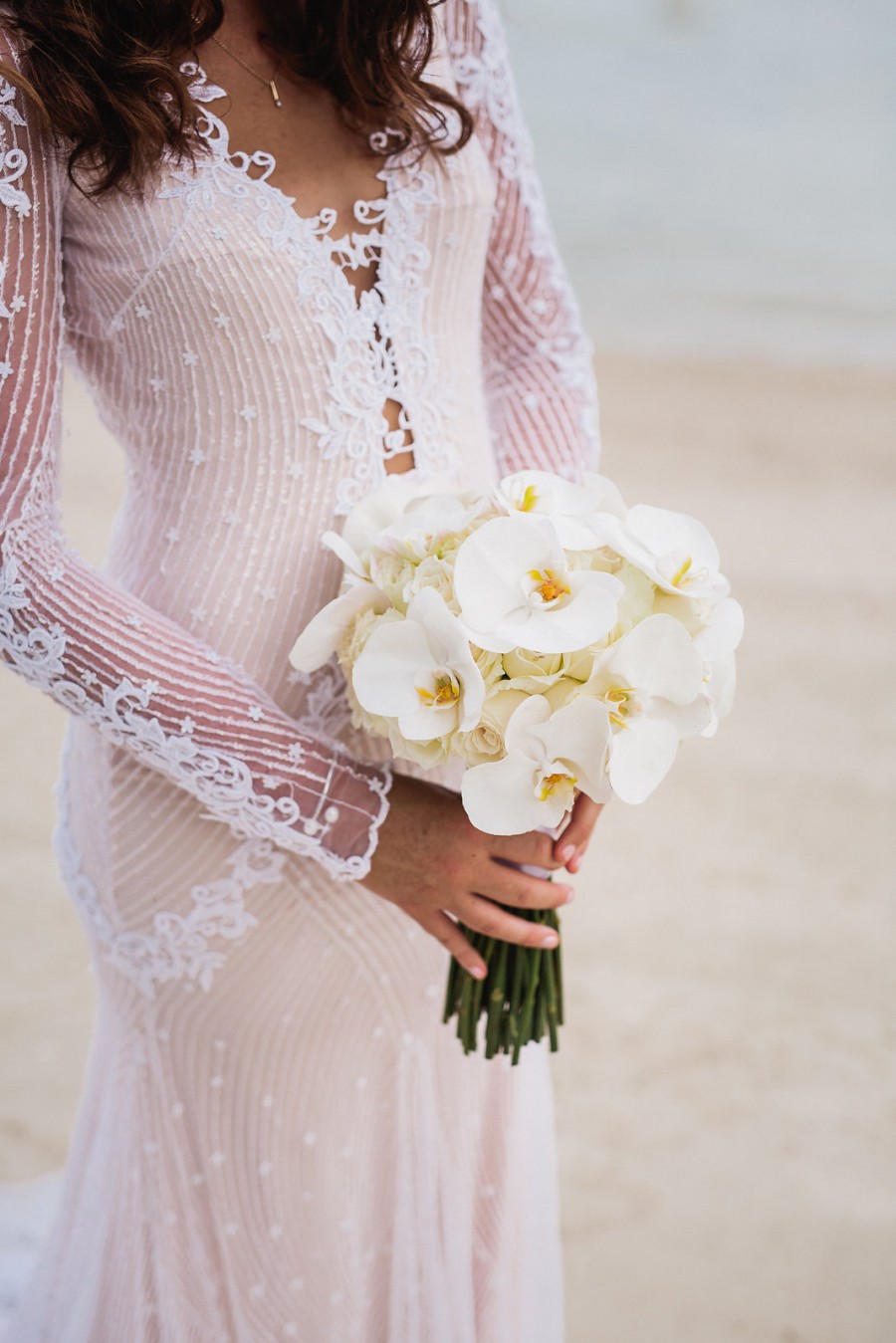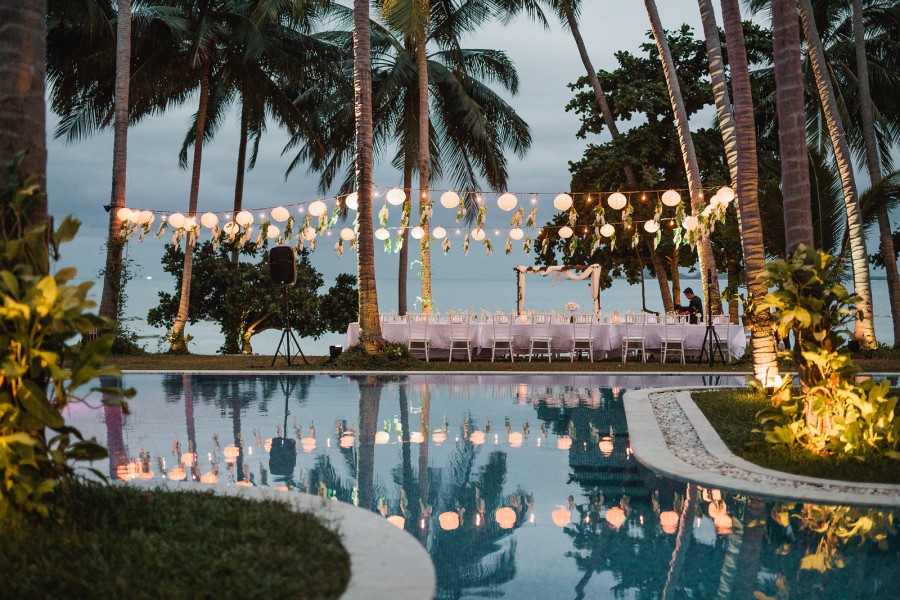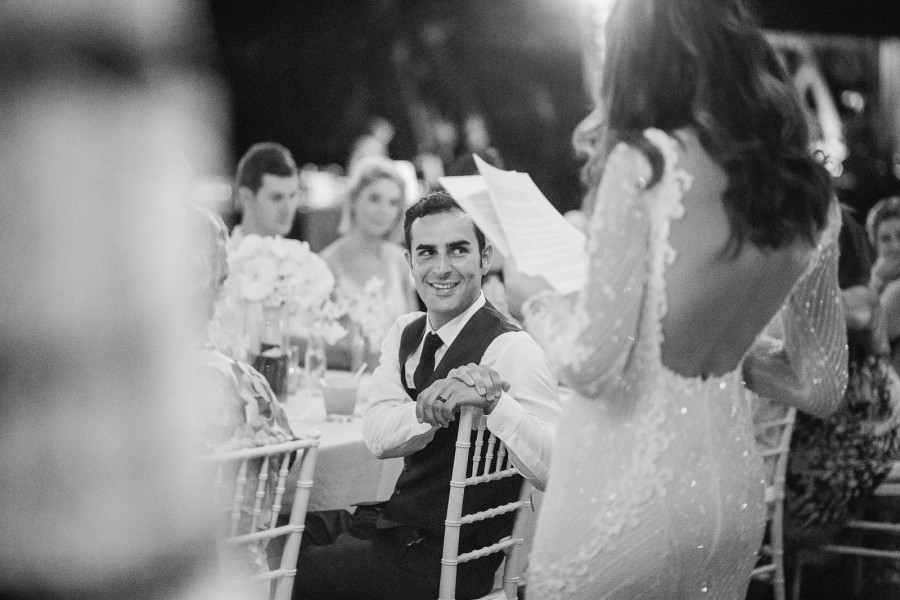 After photos with the beautiful Thailand scenery we joined our family and friends for amazing summer cocktails and a beautiful banquet Thai dinner under the stars. I changed into my second outfit (a one piece costume with a full length lace skirt over it - a little more summer evening on the beach appropriate) before we stepped out for our first dance, and then the dance floor got cranking.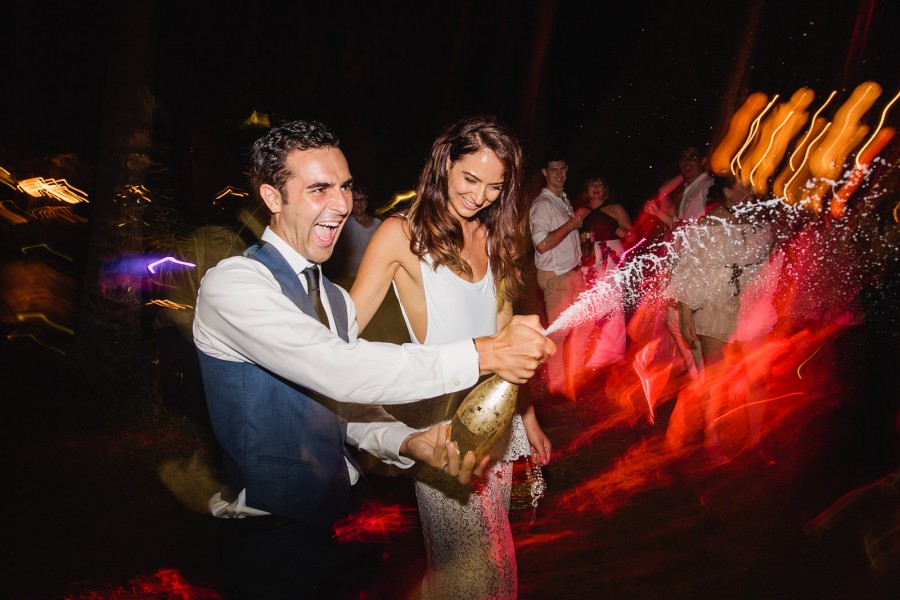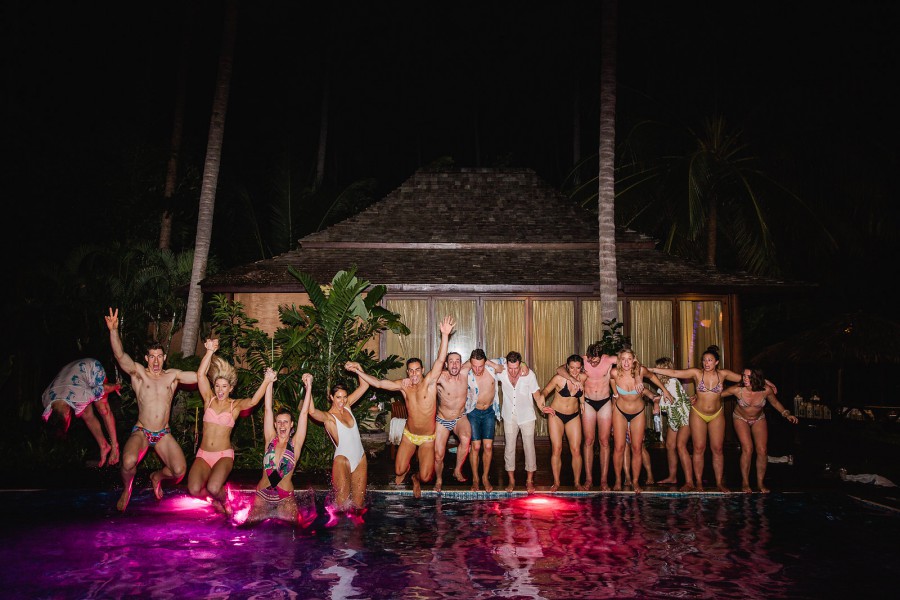 At one stage (and after many cocktails), we decided it would be a great idea to all jump in the pool together, although we couldn't quite get the line up timing right for the photo. From that stage it was a just a big party with the best Thailand holiday vibe, with dancing and pool time sipping on cocktails early into the morning.

Our honeymoon gave us the travel bug. We want to experience places we have access to here in NYC that we wouldn't easily from Australia and before we start a family, so the money from selling my dress will go towards creating once-in-a-lifetime memories with my new husband."

Photography: The Bow Photography | Venue: Villa Kalyana, Koh Samui Thailand

By Ingrid Szajer