Looking to add a bit of flair to your wedding day style? Consider one of our 45 beaded wedding gown styles. Whether you are just looking for a bit of glitz, or a full beaded style, we have everything for you.
Glam up your wedding day look with a touch of intricate beading that will have you sparkling the night away. Or enhance your outgoing personality with a full head to toe beaded look that will be sure to turn heads all day long!
Add some chic, glamourous sophistication to your wedding day style with these 45 beaded looks!
01.

Collard Crystals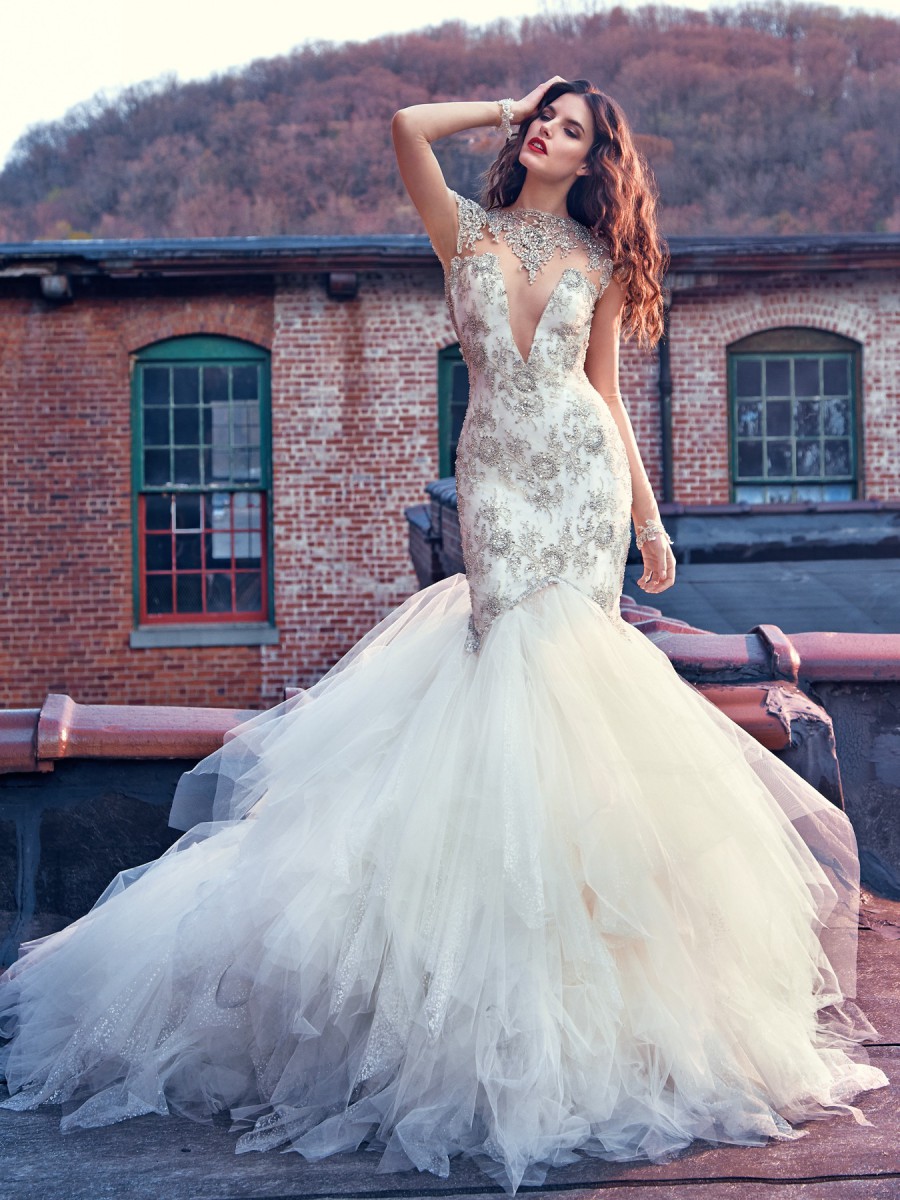 This unique style combines a deep V neckline and collar accent. The heavily beaded collar and bodice add a dramatically elegant flair to the style.
02.

Draped Beading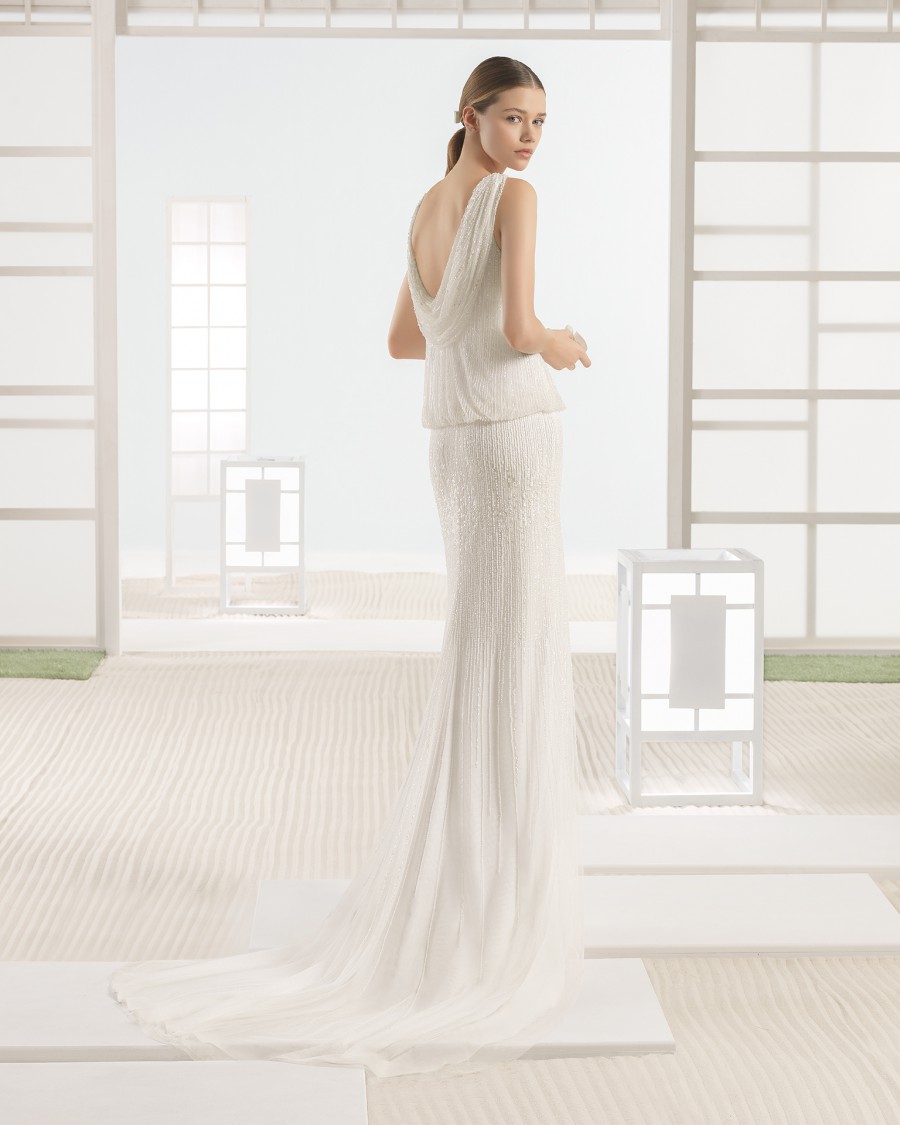 A soft draped style with lightweight beading for a subtle touch of something that sparkles.
03.

Flashy Jazz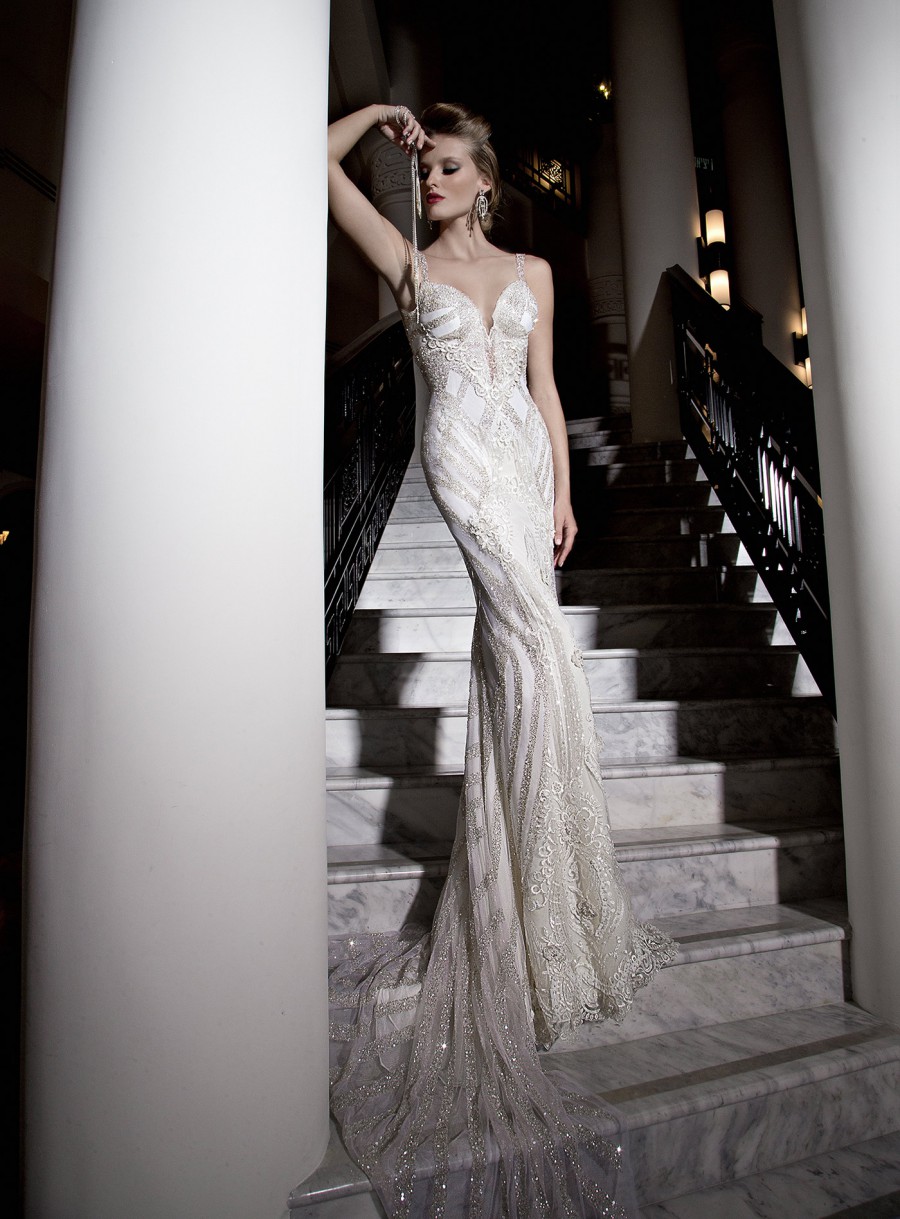 Inspired by the bold beats of the jazz age, this art deco inspired dress is covered from head to toe in silver glass beads.
04.

Geometric Crystals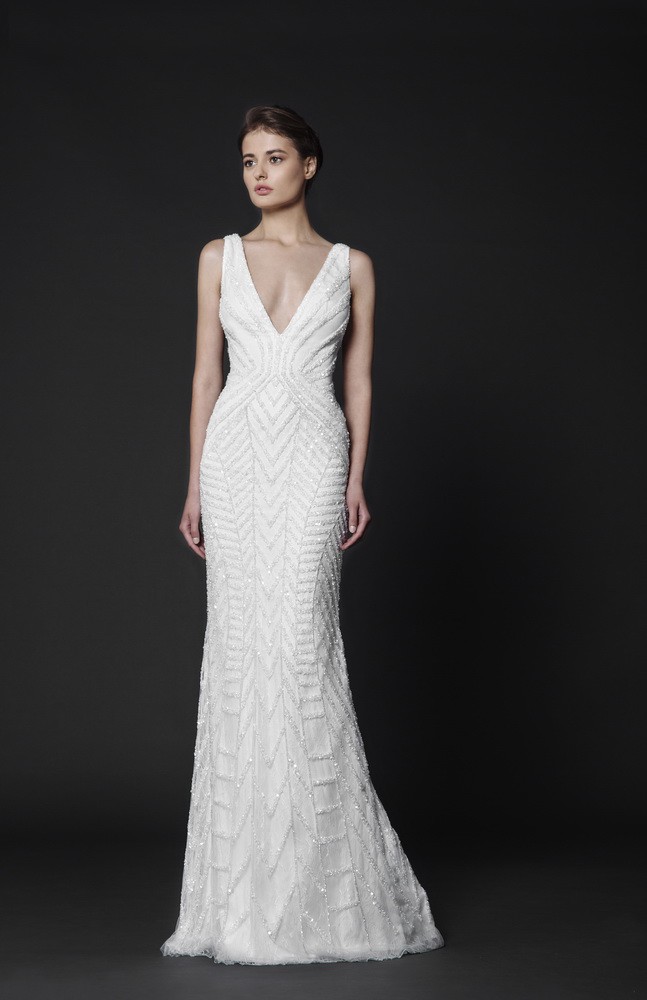 This simple, deep V-neck dress is brought to life with its geometric crystal beading design.
05.

Glamour Struck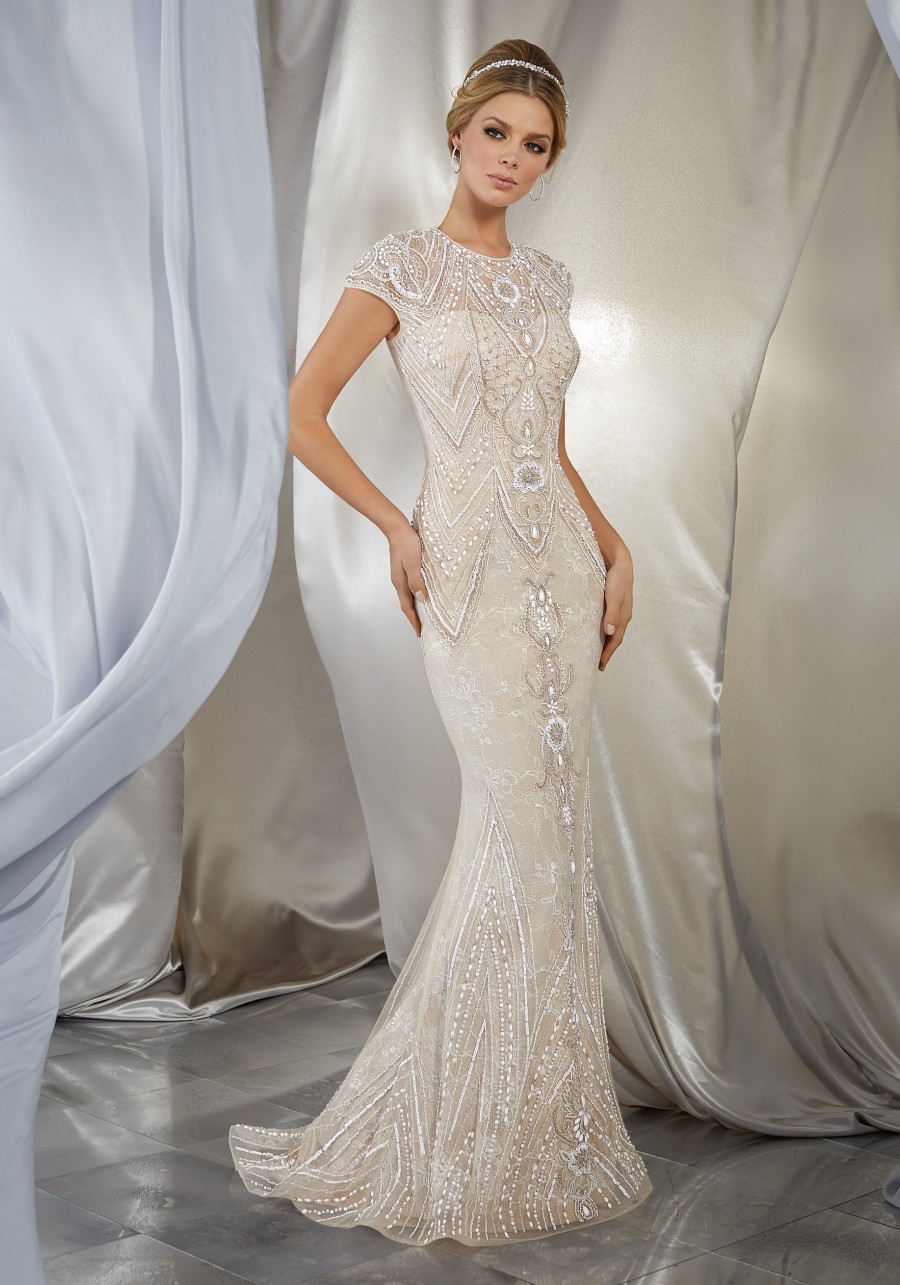 The detailed and delicately styled beadwork creates a style of ladylike glamour. High neckline and cap sleeves finish off this chic style.
06.

Ice Princess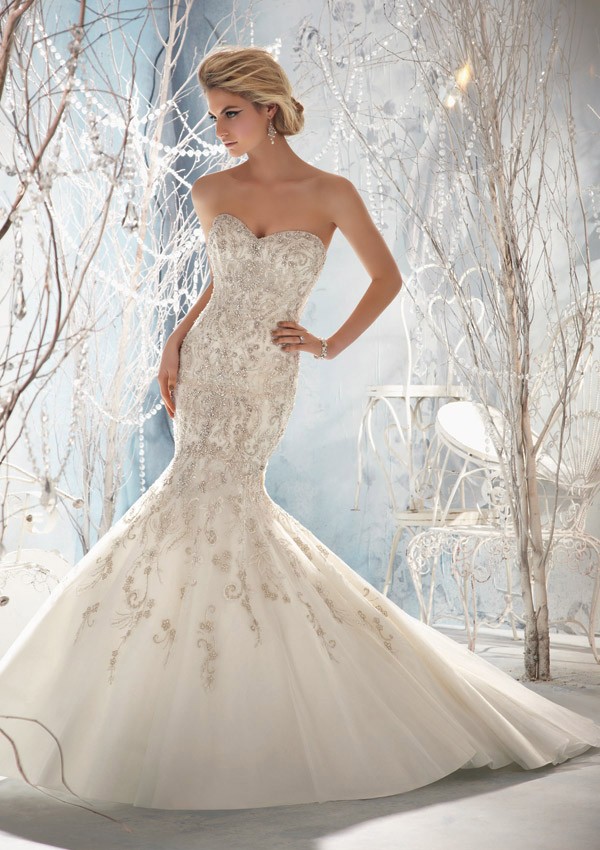 This crystal covered mermaid style is fit for a princess full of grace and style.
07.

Illusions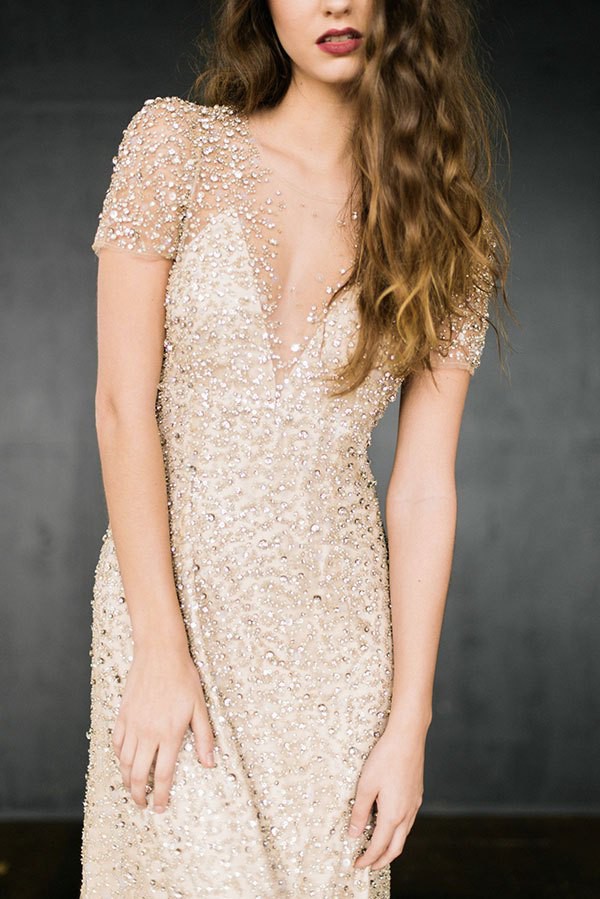 All over beaded, illusion neckline dress, that will have you dazzling the night away.
08.

Starry Night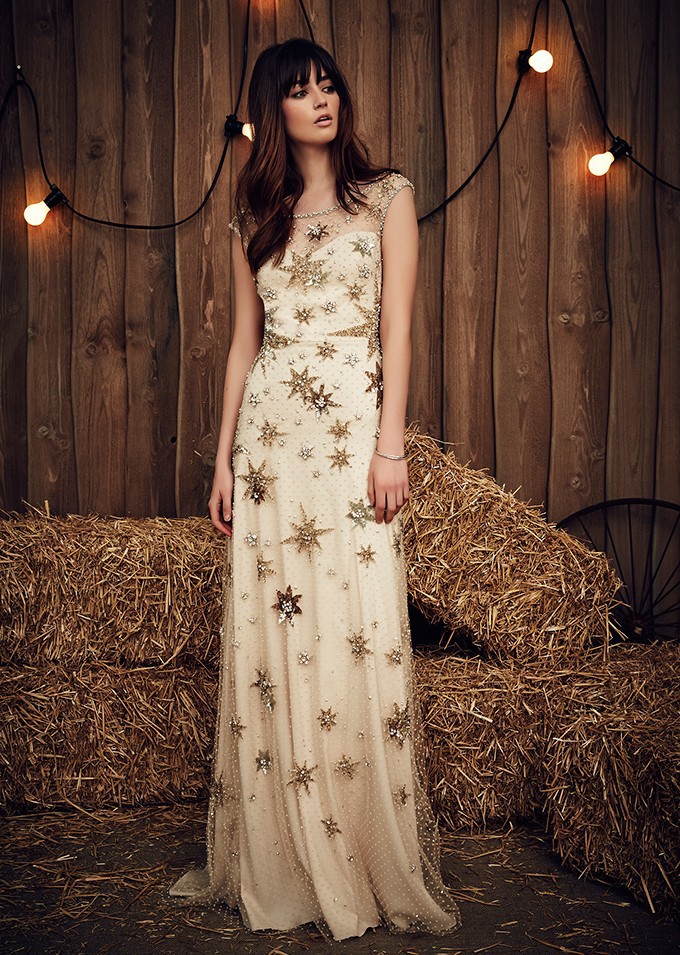 A star inspired wedding gown that will have you sparkling the entire night away.
09.

Vintage Vogue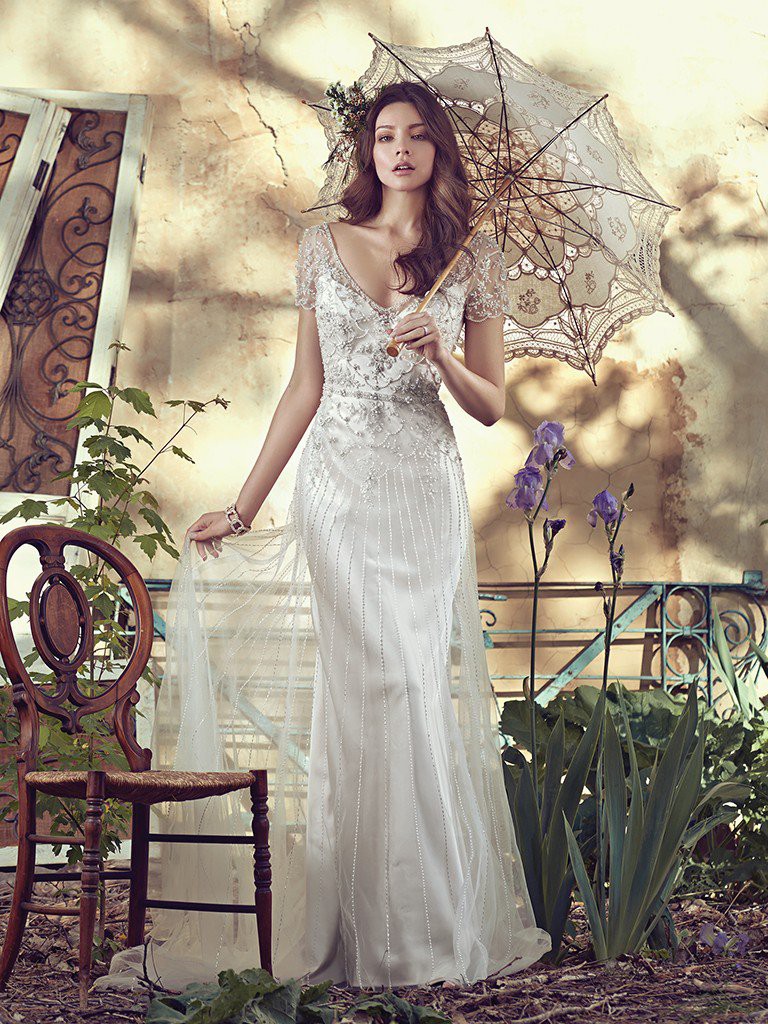 Vintage glamour that is chic, stylish, and completely on trend.
10.

Fringed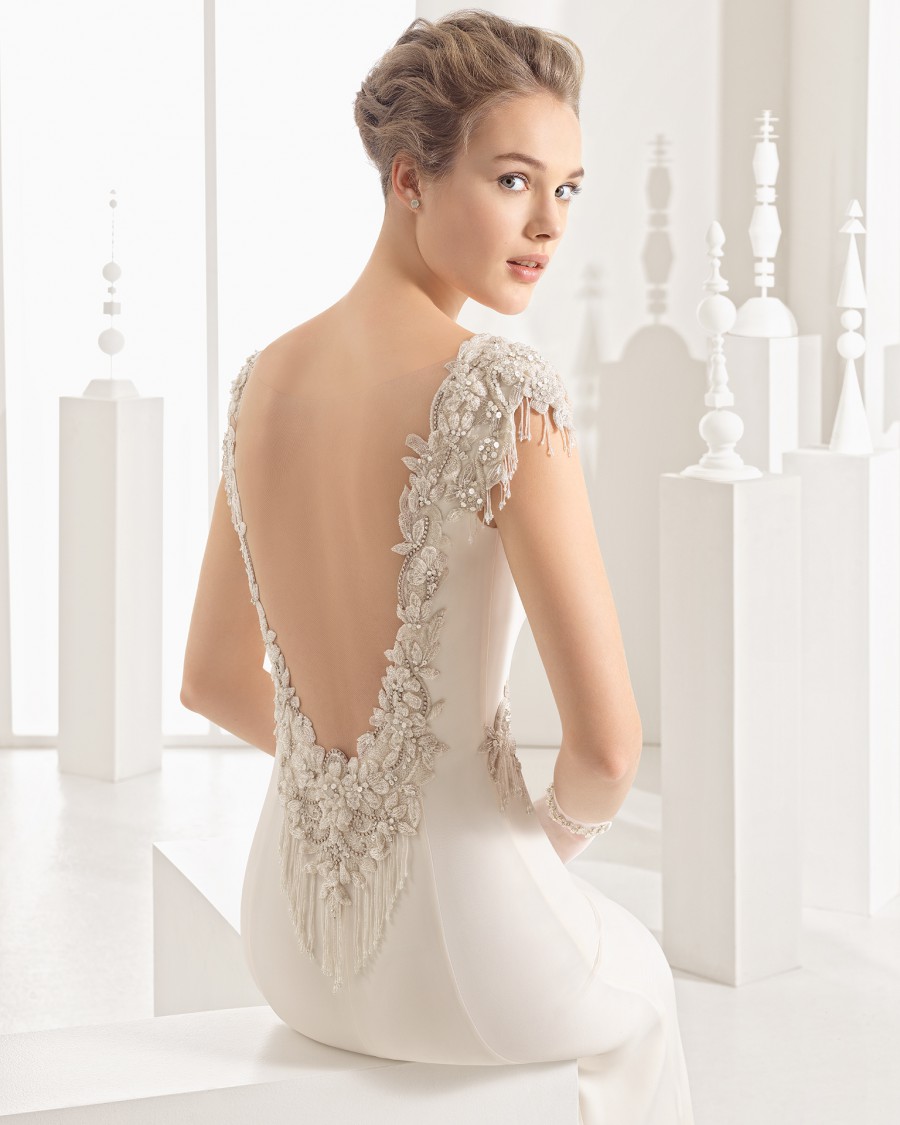 This dramatic back styling takes beading to a new level. Including layered beaded florals and fringed beading to finish off this stunning style.
11.

Embellished Crystals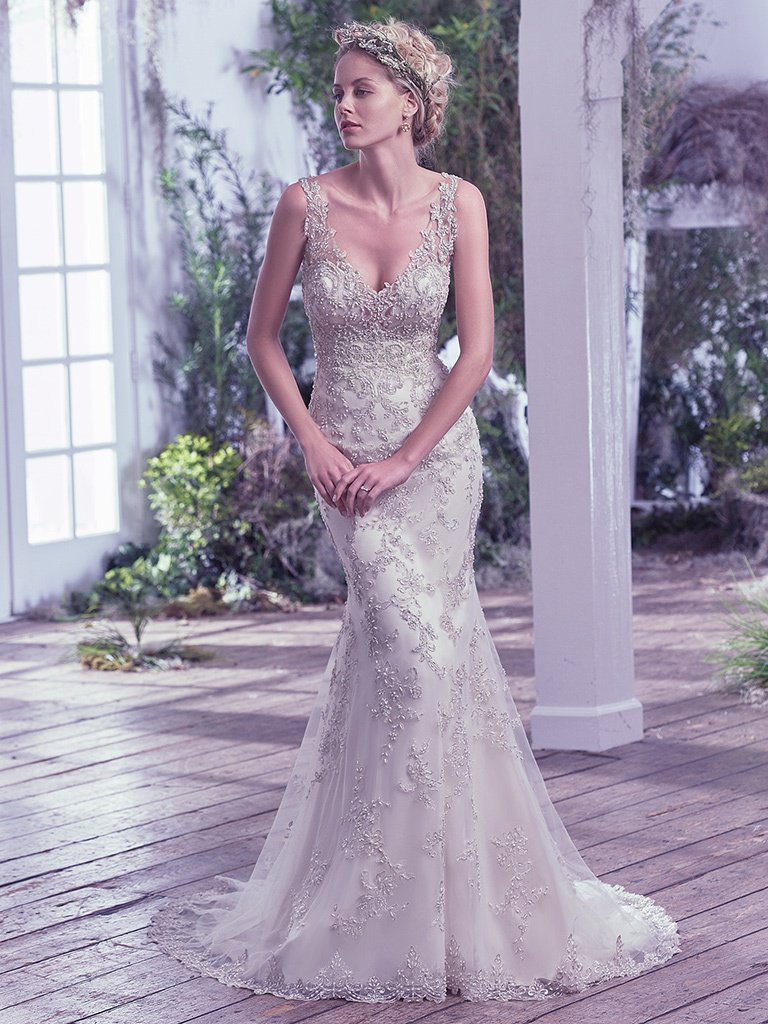 Elegant, Swarovski crystal embellished dress that is elegant and oh-so glamourous.
12.

Classic Glamour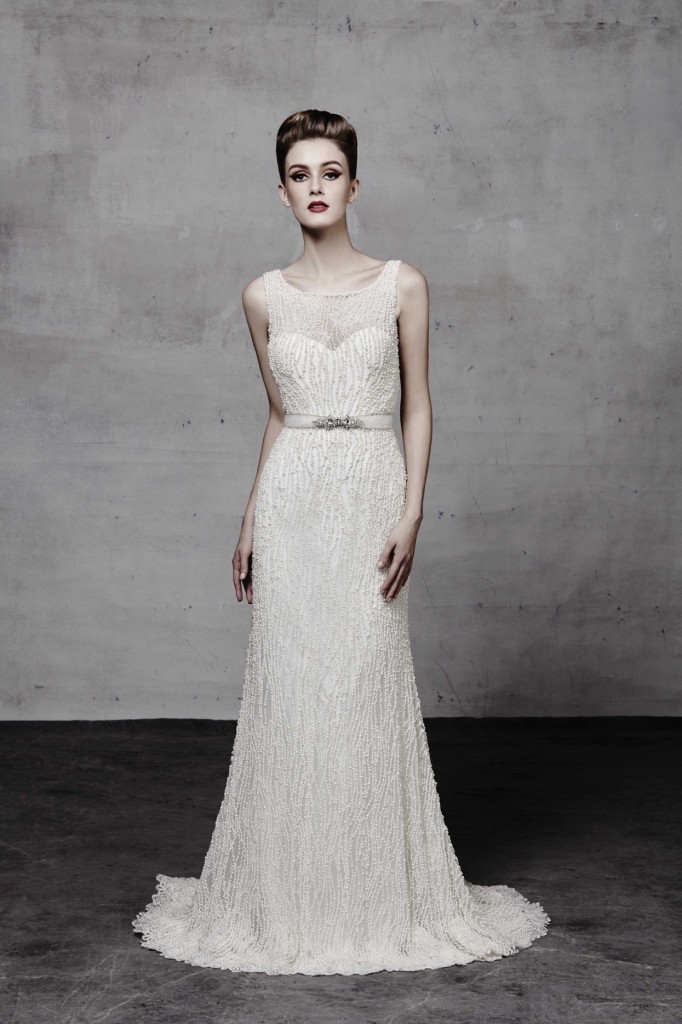 A classic Hollywood glamour for the most sophisticated of brides.
13.

Champagne Dreaming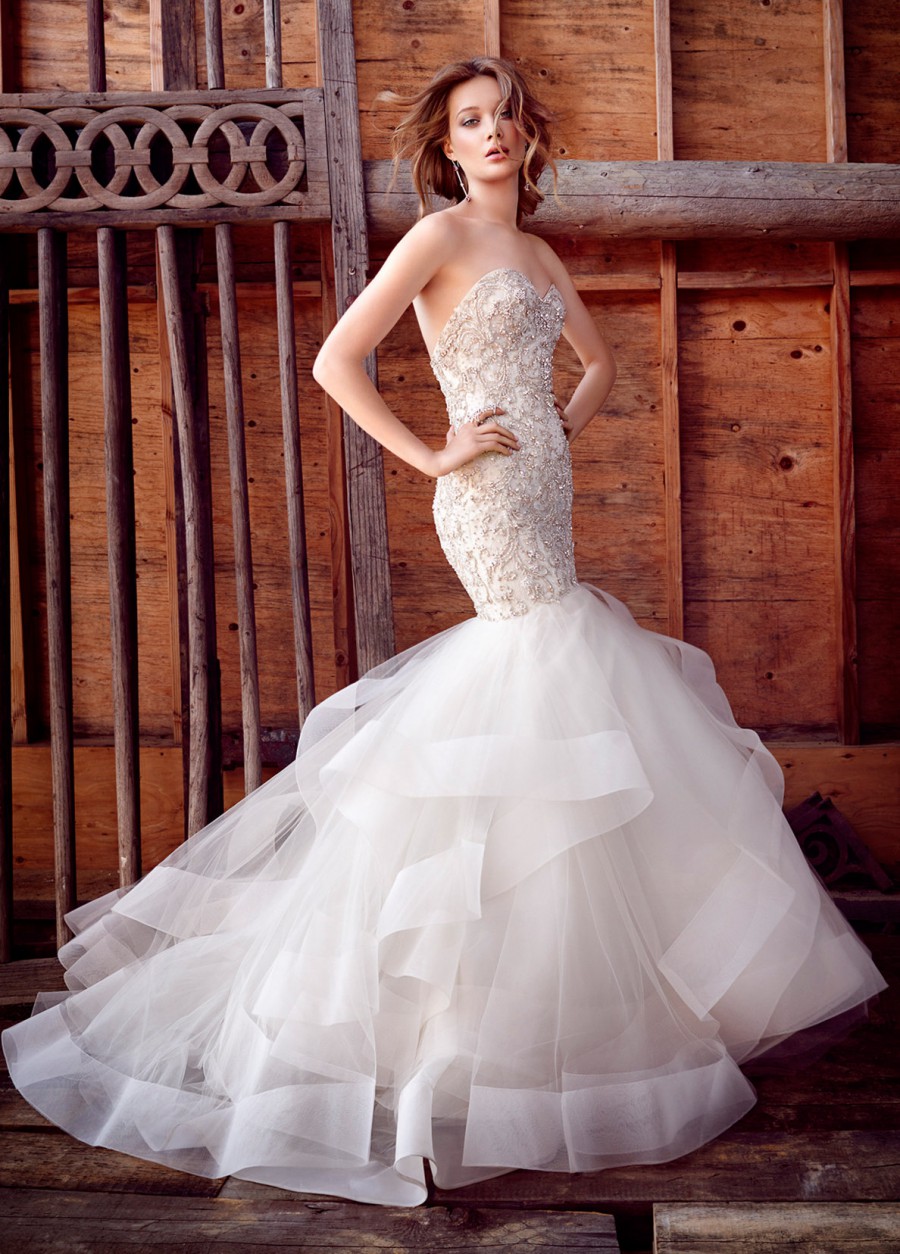 A dreamy champagne fit and flare tulle ball gown with a fully beaded bodice for a fashionably polished style.
14.

Beaded Keyhole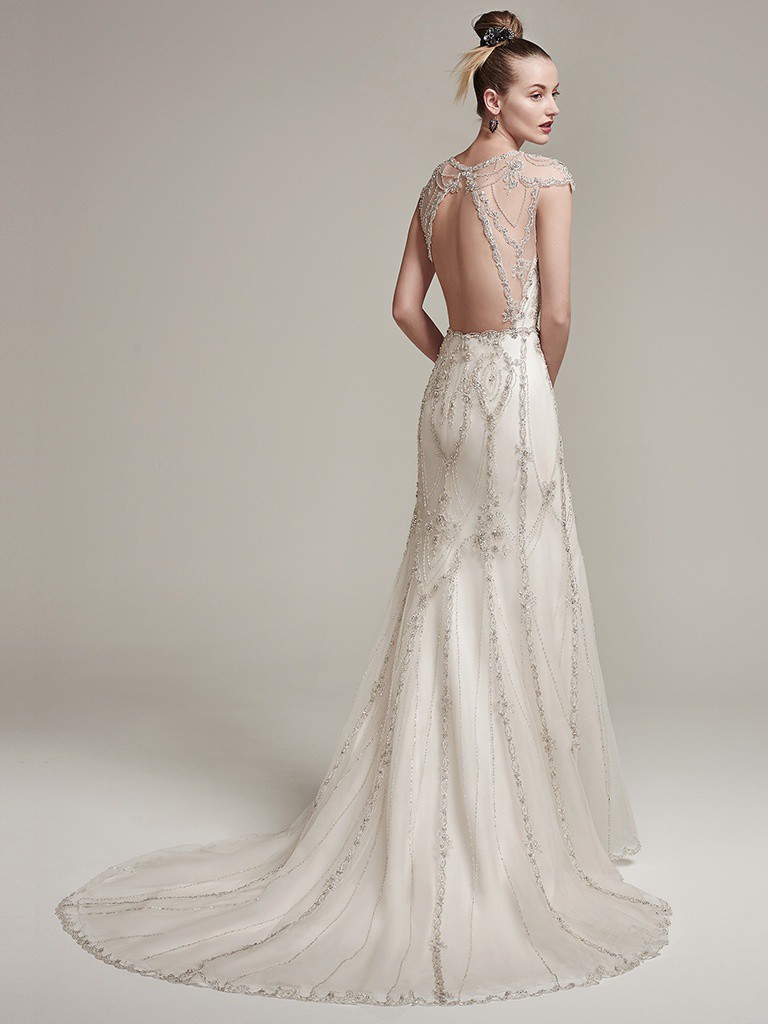 This eye-catching, sleek silhouetted dress screams absolute elegance with its artistically embellished beading.
15.

Beaded Boho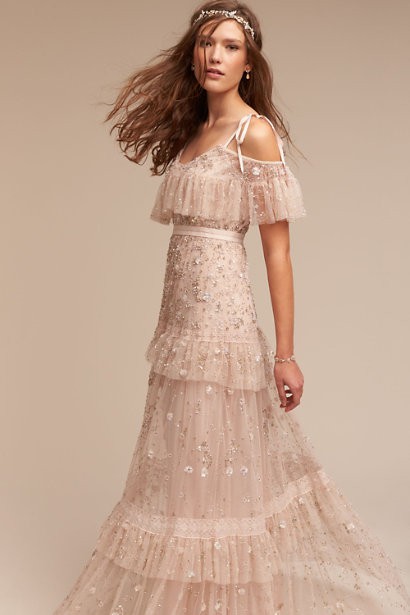 A unique beaded tiered boho style. The elegant blush beading adds a chic finish to this uniquely styled gown.
16.

Art Deco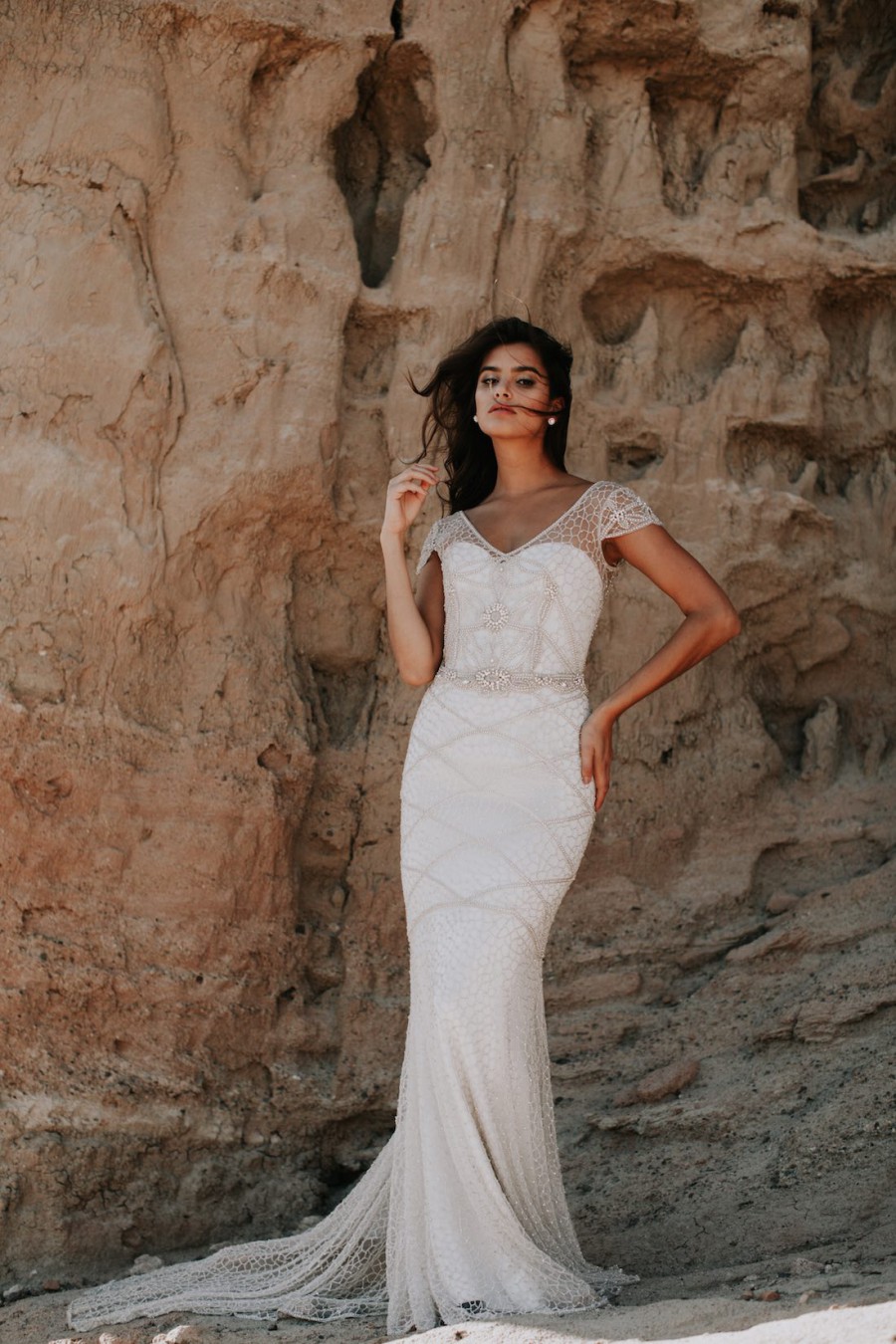 A head to toe, embellished style inspired by bold art deco designs.
17.

Beaded Bodice
Unique ethereal beaded bodice for a bold statement.
18.

Antique Gold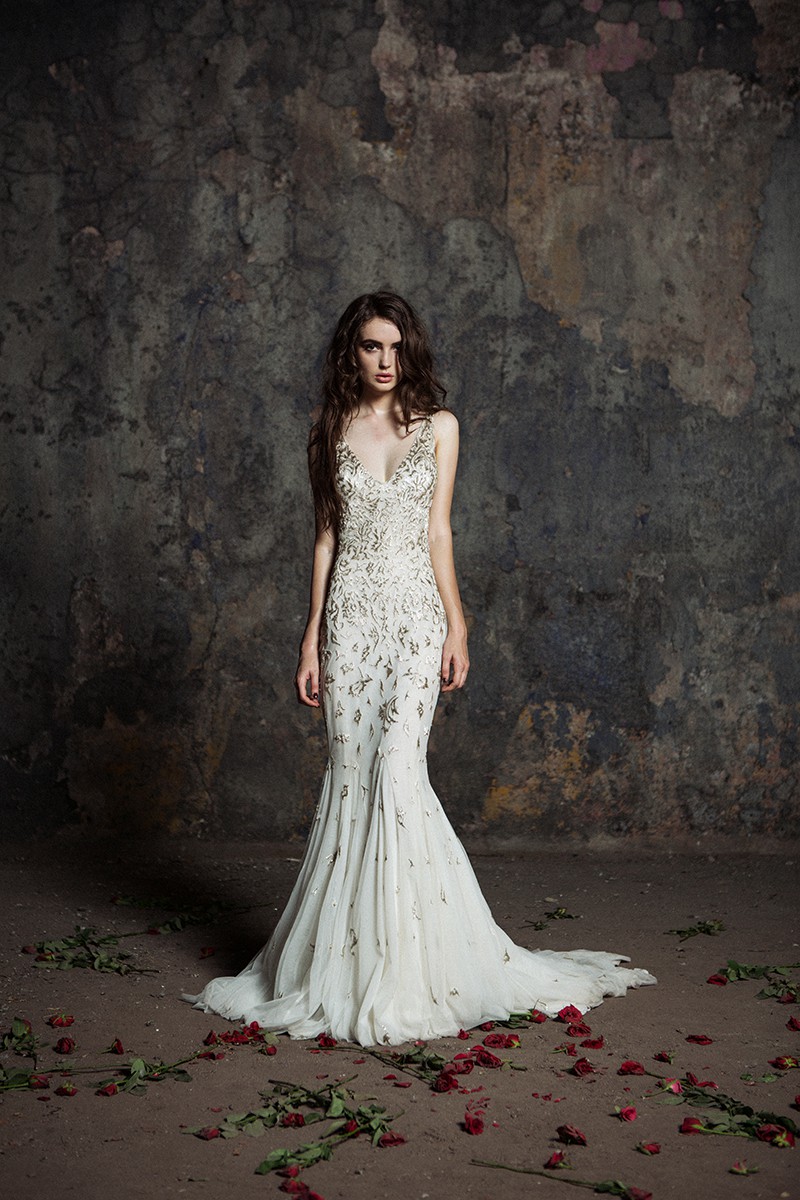 Add a pop of antique inspired gold with this unique beaded style with a subtle mermaid flair.
19.

Angelic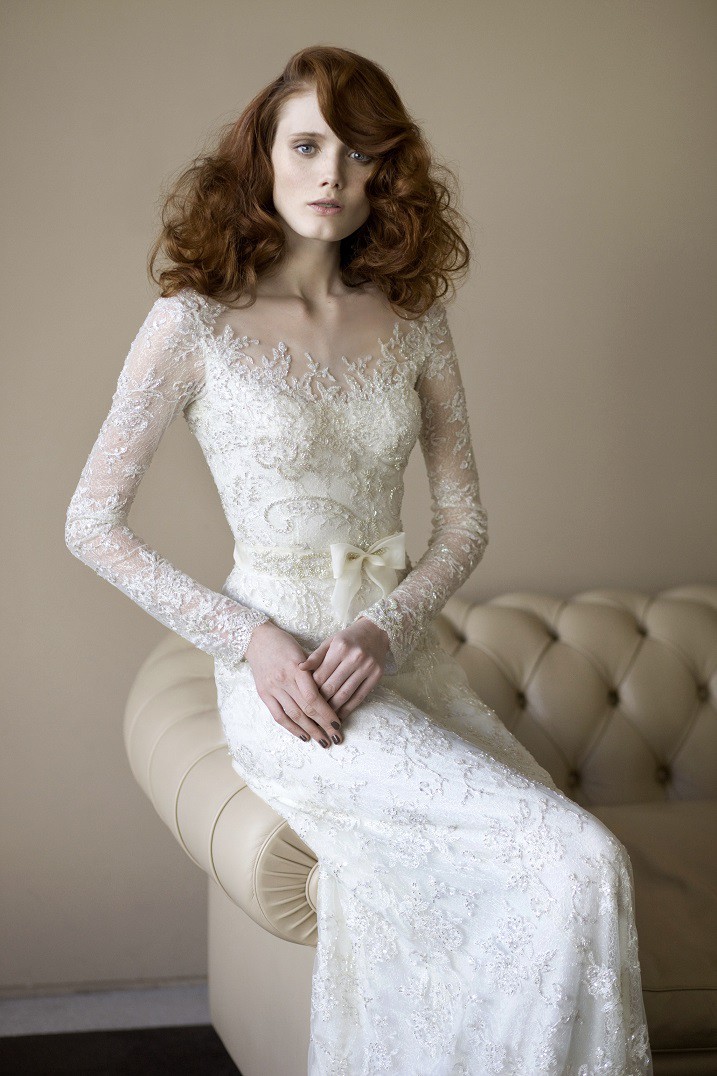 A classic, angelic style adorned with delicate floral beading.
20.

Bronzed Beading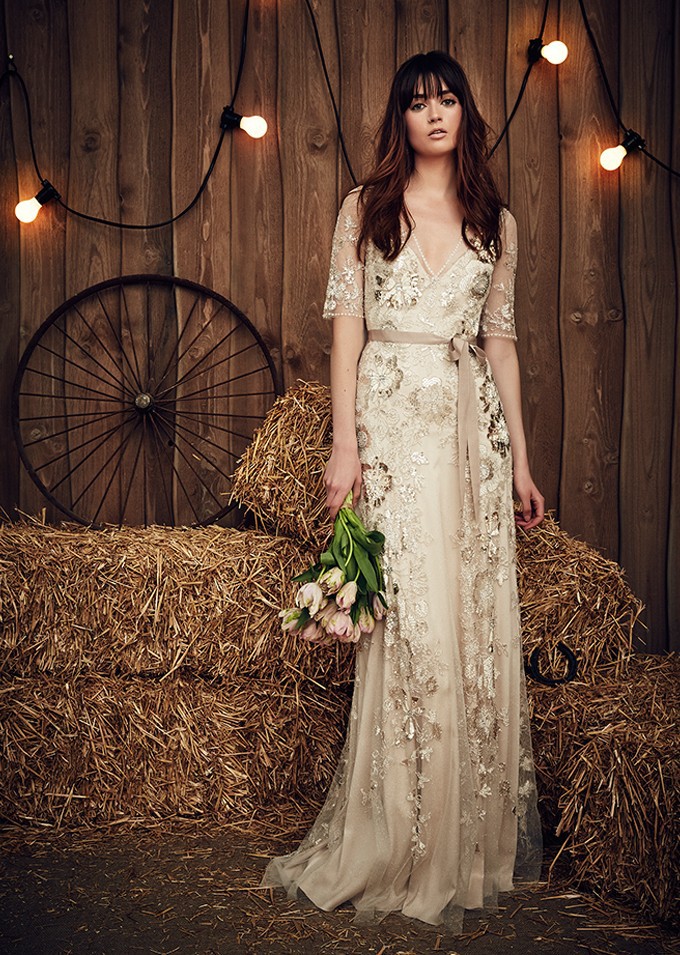 This bronzed beauty is bold and beautiful. Large bronzed florals add a fun feel to this simplistically elegant dress.
21.

Crystal Lace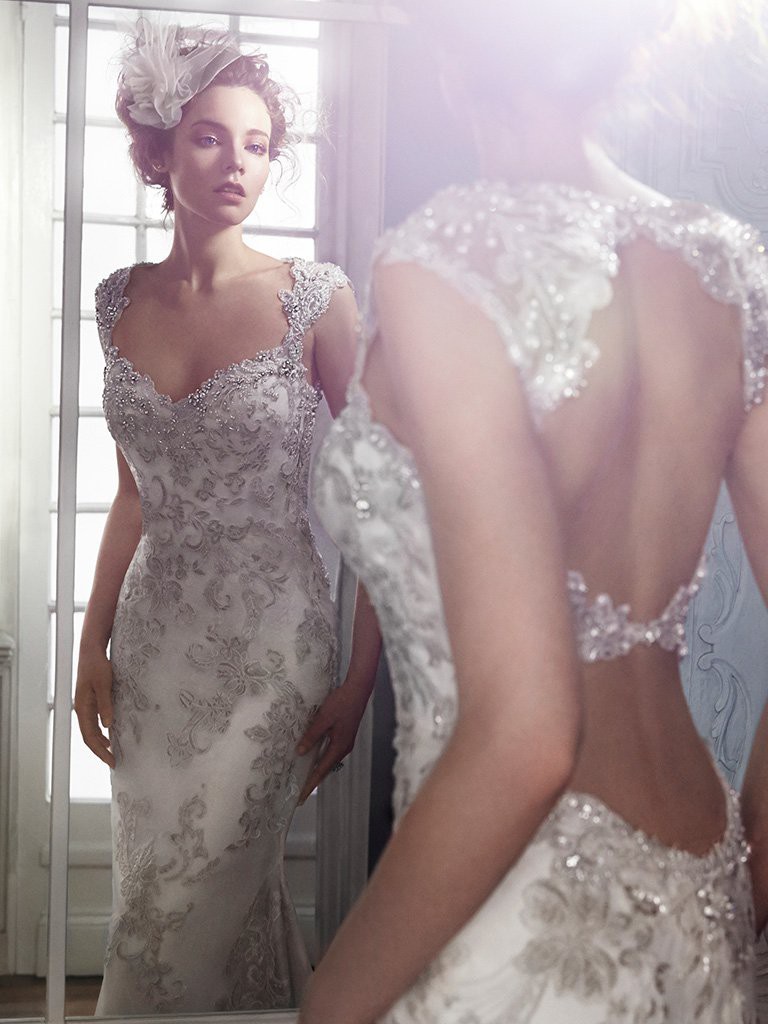 A sexy, chic lace dress adorned with flashy crystal accents.
22.

Embroidered Beading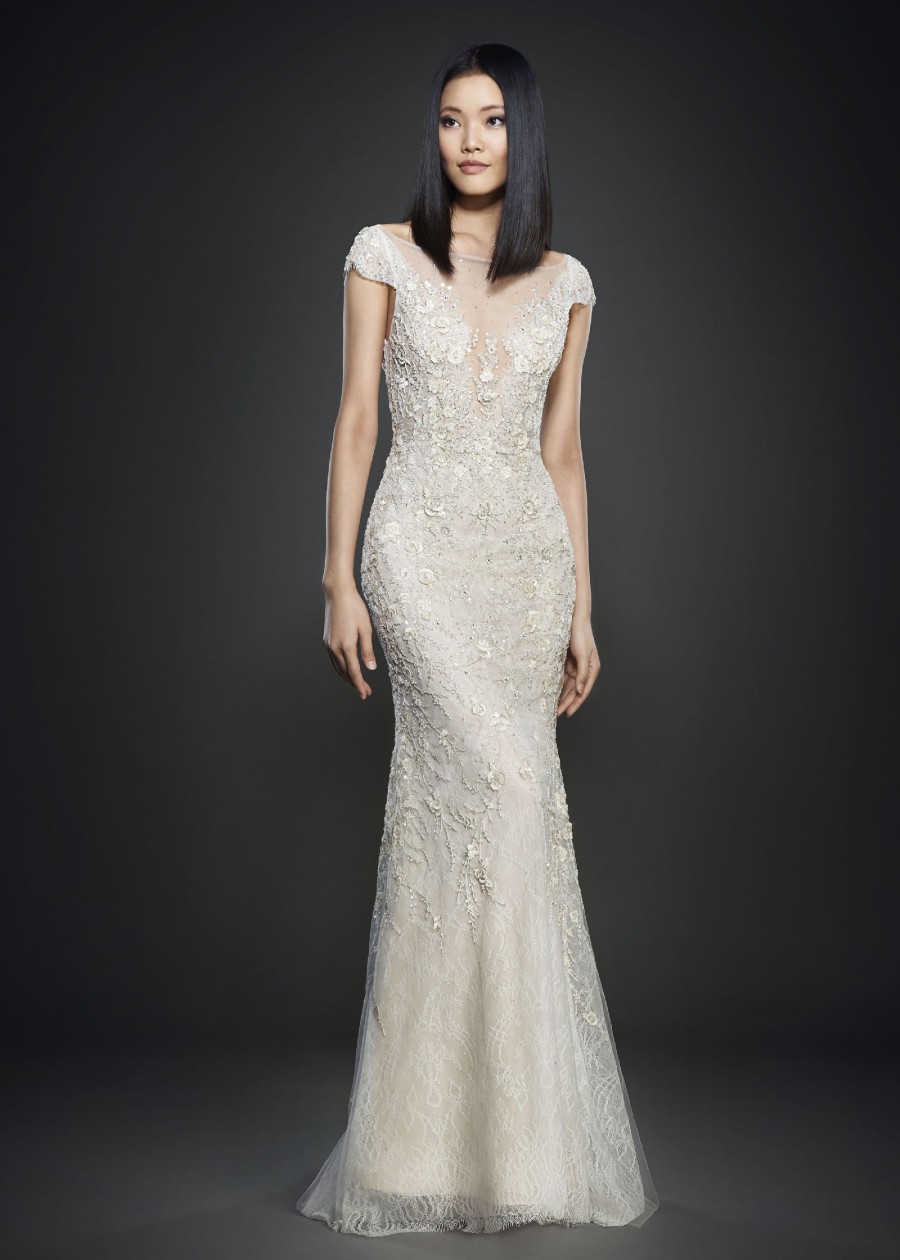 Hand beaded accents make this embroidered Chantilly lace dress pop.
23.

Illusion Beadings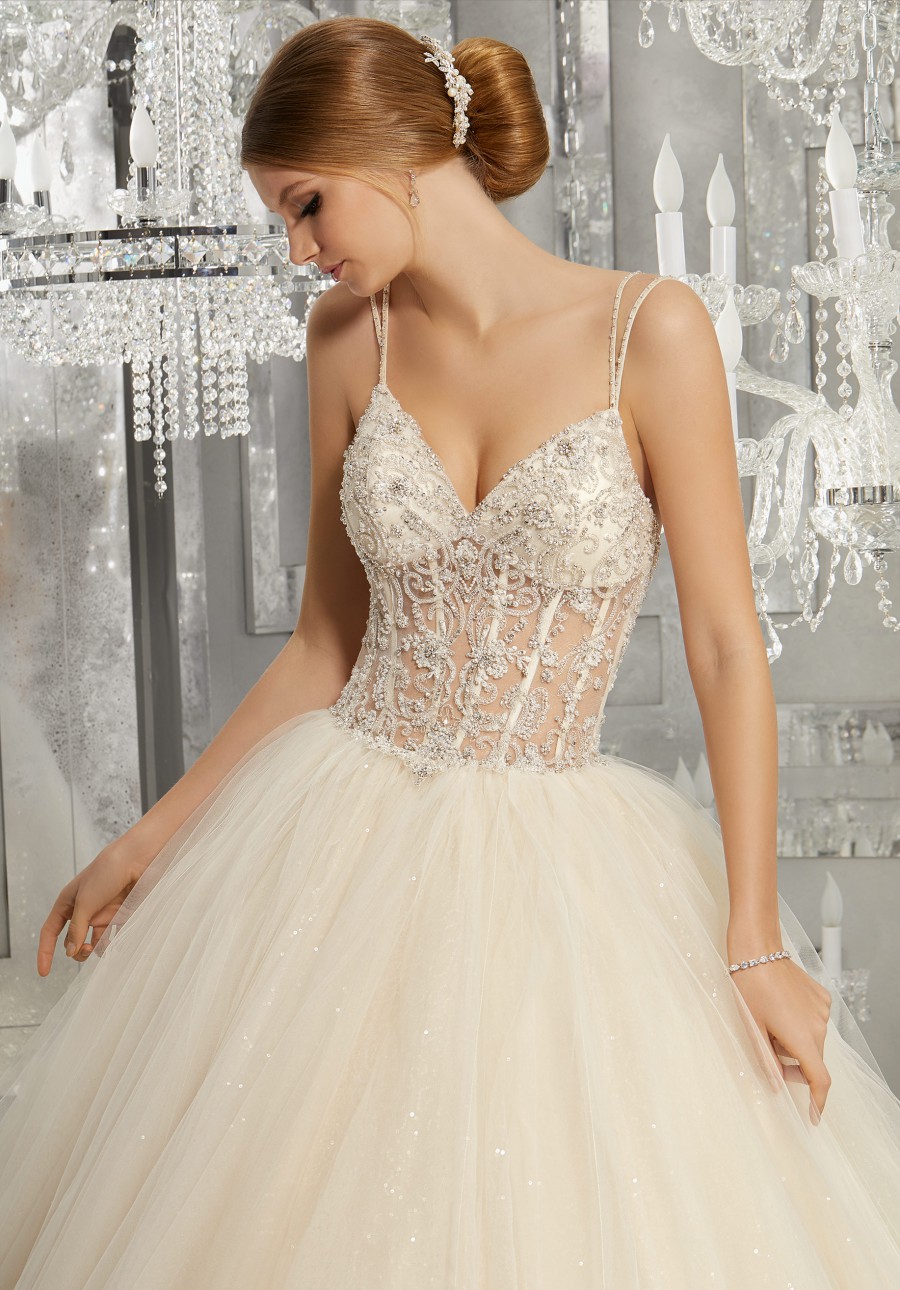 The illusion bodice of this dreamy princess style is adorned with luxurious beading and exposed boning for a sexy look. Full tulle skirt finishes this style off with the perfect amount of drama.
24.

Luxe Fashion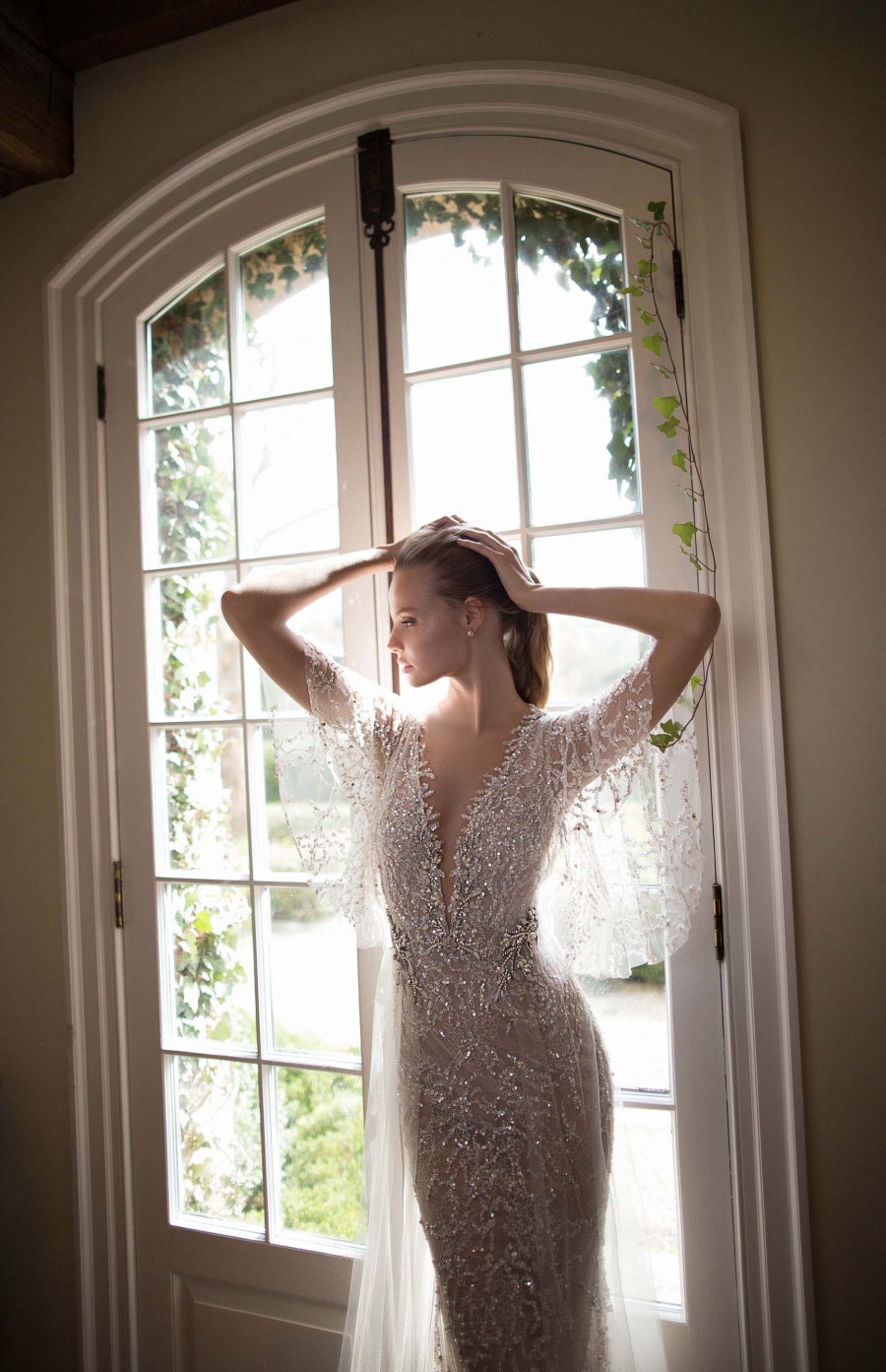 A luxurious looking bridal with all over beading to add the ultimate glamourous feel
25.

Pink Ballerina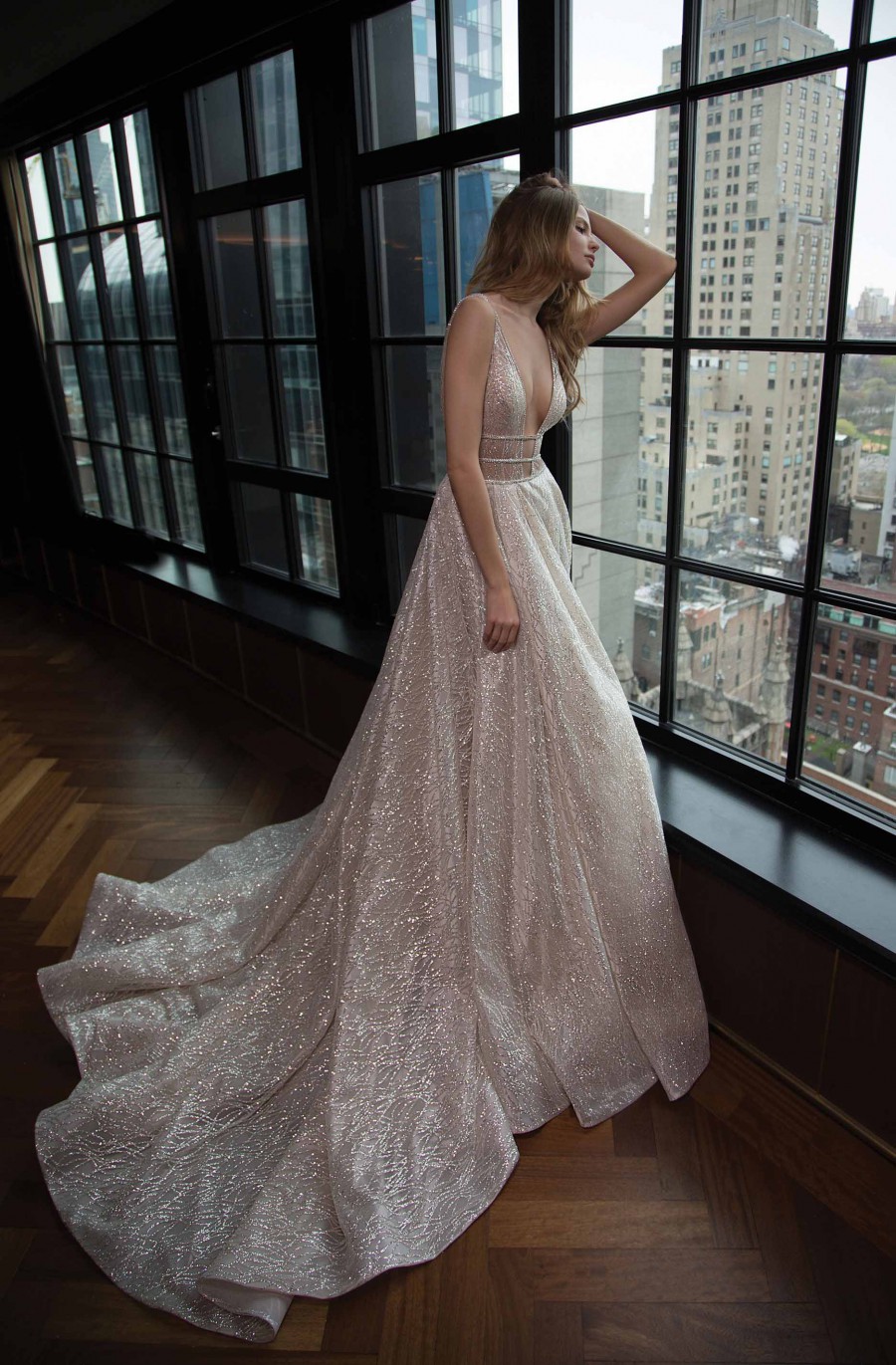 Feel pretty in pink in this flowing, flashy ball gown. Head to toe beading takes this style from fashionable to fabulous.
26.

Razorback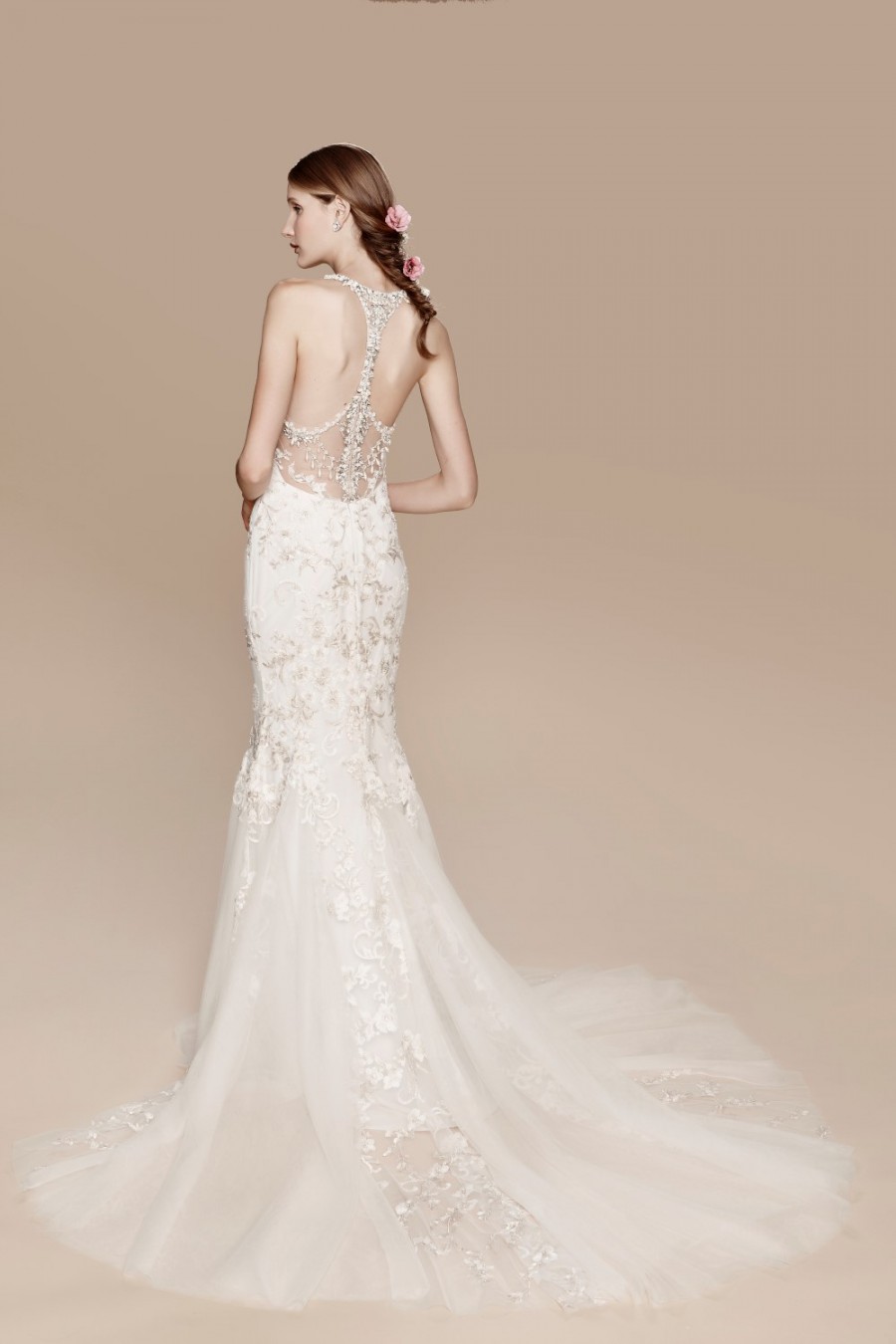 An intricately designed beaded razorback style for our edgy, daring brides.
27.

Regal Princess
The luxe beading on this regal style creates the ultimate princess look for your wedding day. Demand attention as you walk down the aisle in this enchanted style.
28.

Ruffles and Scallops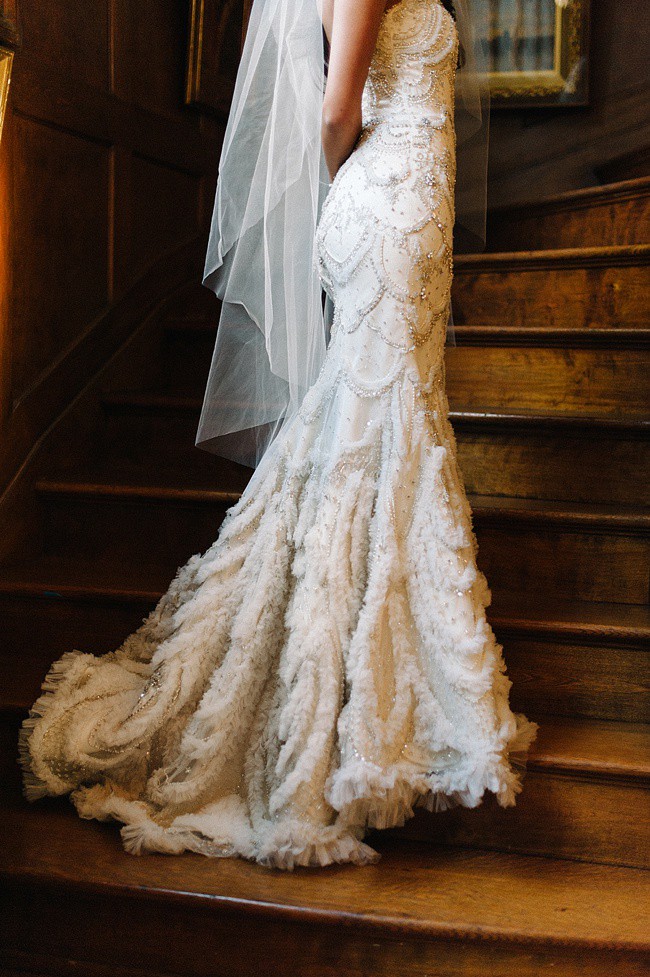 Ruffled, scalloped, beaded, and more! This dress is the ultimately, flashy and fashionable piece to take your perfect wedding day to the next level.
29.

Subtle Covering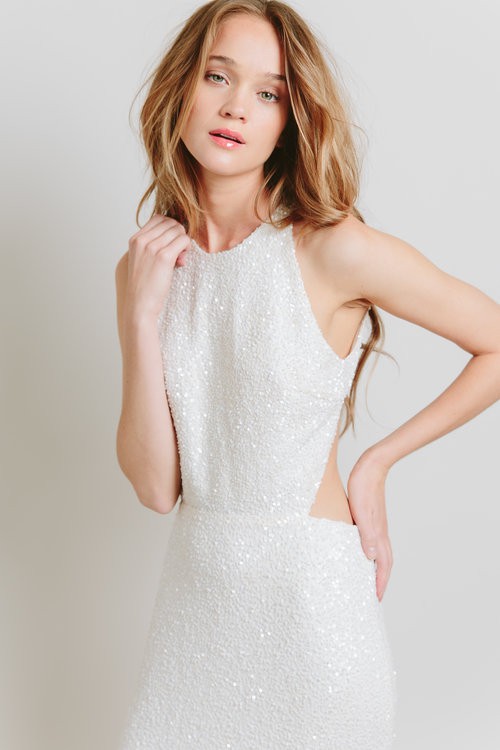 A soft feminine way to have beading from head to toe.
30.

Timeless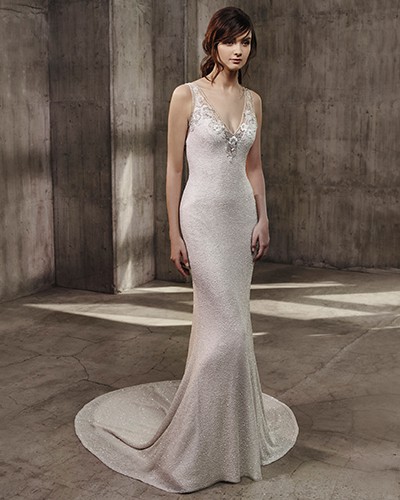 This 2017 Badgley Mishka is a completely beaded style with timeless appeal.
31.

Unique Florals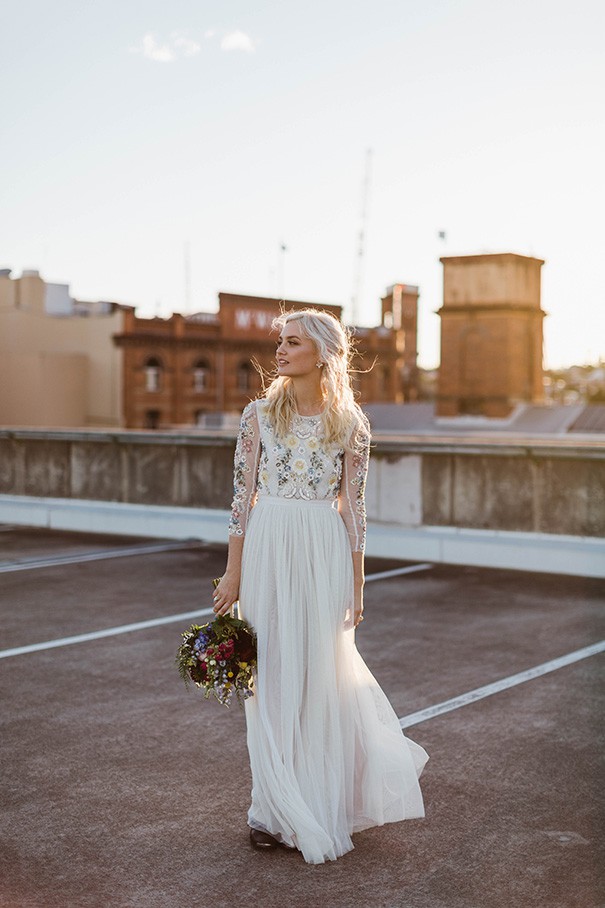 The perfectly unique boho style featuring colorful beaded florals.
32.

Great Gatsby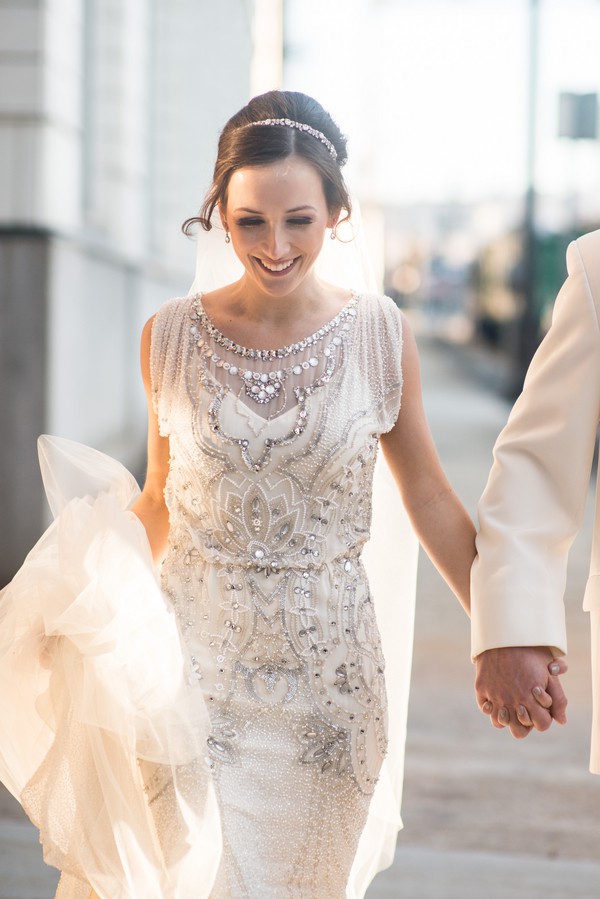 The perfect intricately glammed up style for a Great Gatsby inspired wedding day.
33.

Beaded Blooms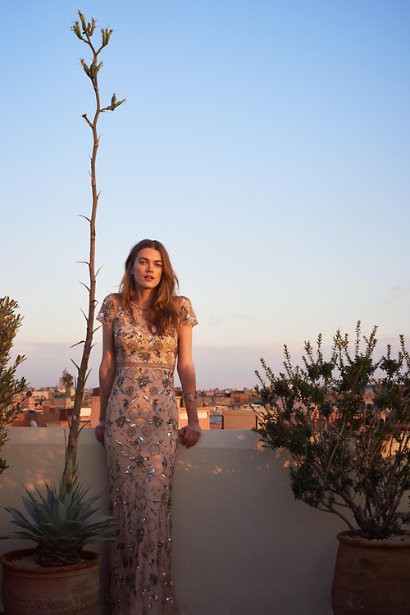 This sleek nude tulle gown is brought to life with its multi-colored beaded florals.
34.

Back Detailing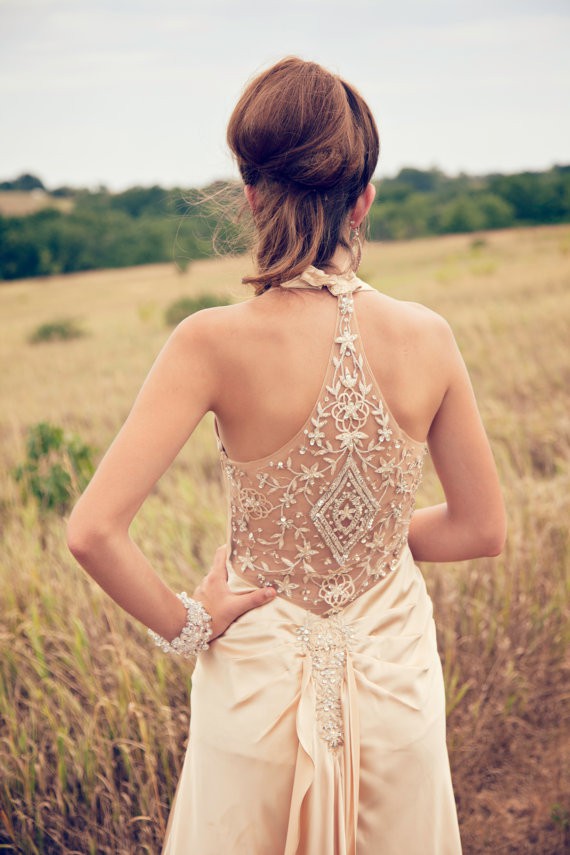 A beaded style that adds a pop to this unique illusion back wedding look.
35.

All in the Details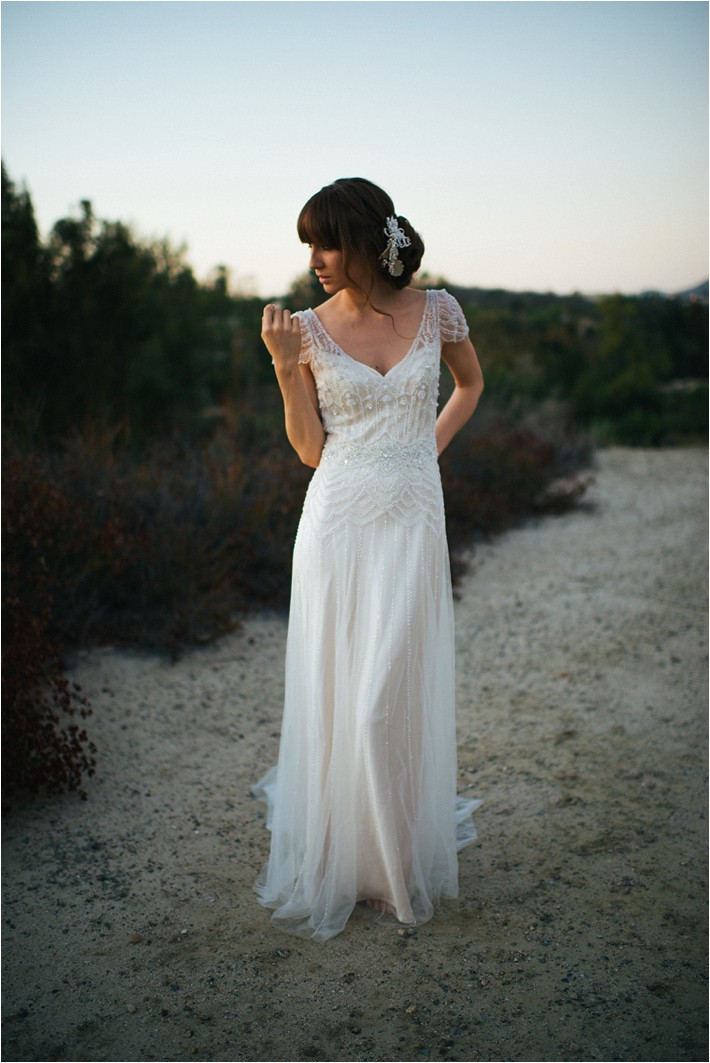 A soft, sweet style, that shows that it really is all in the details.
36.

Alluring Back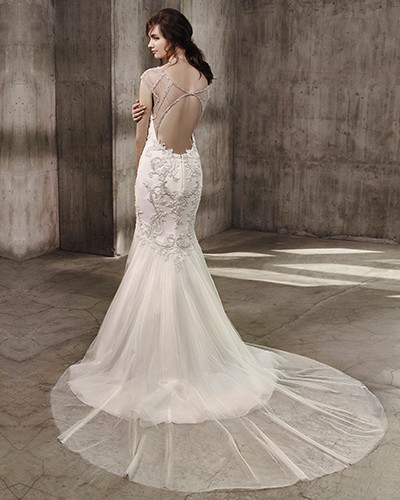 This dress has an alluring twist from behind, showcasing delicate string detailing. A modern finish to this classically beautiful dress.
37.

Beaded Mermaid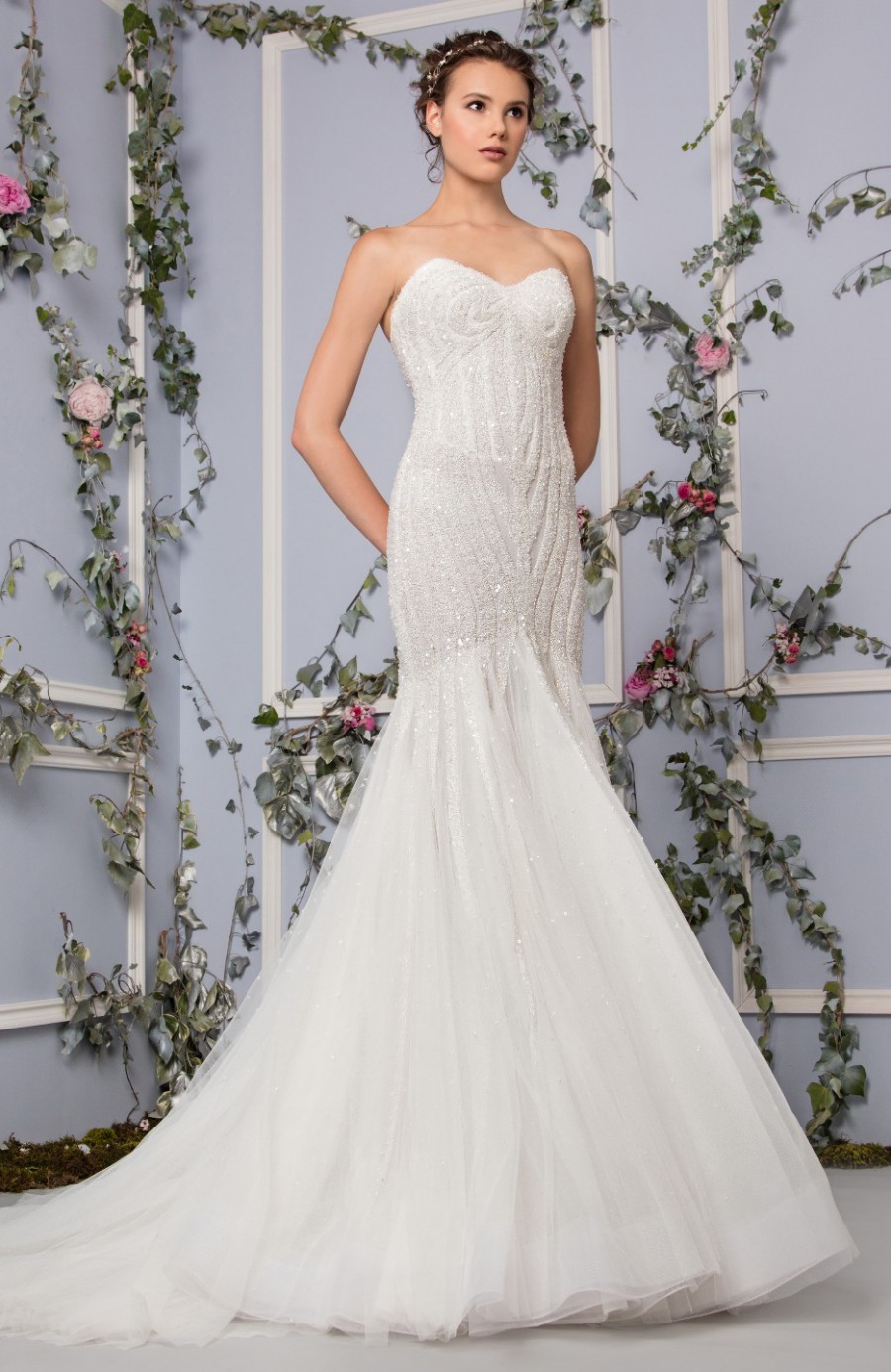 An elegantly designed mermaid dress with sweetheart neckline and intricately laid beading covering the entire bodice. A sophisticated way to add some traditional glam to your big day.
38.

Boho Beading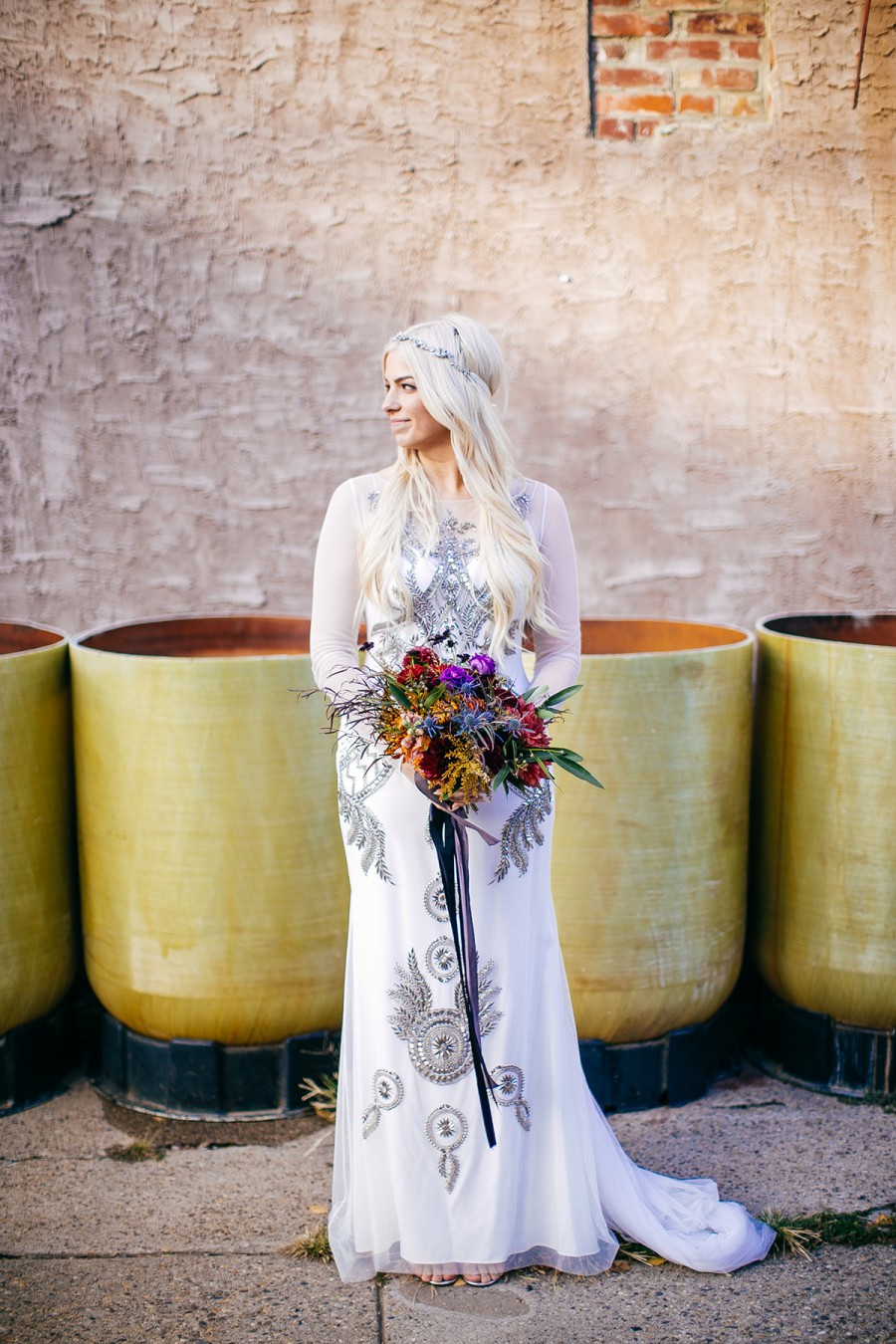 With bold boho beaded patterns, this dress is truly like nothing else.
39.

Cap Sleeve Elegance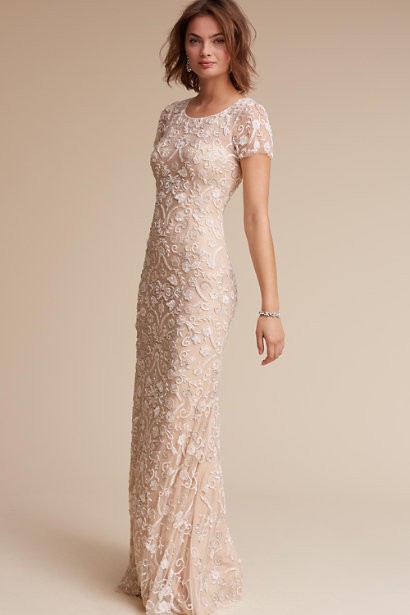 This cap sleeve, form fitting gown, is simple yet intricate at the same time. This sleek, simple style, is offset with beautifully detailed floral beading.
40.

Chic Sparkles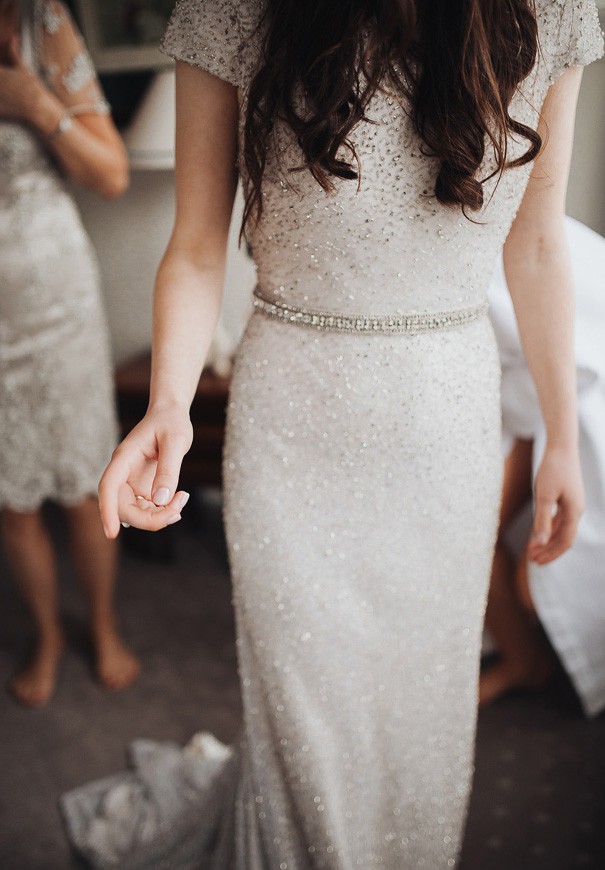 The chic simplicity of an all over beaded sparkle look. A soft, sophisticated way to add some sparkle to your wedding day!
41.

Dramatic Beading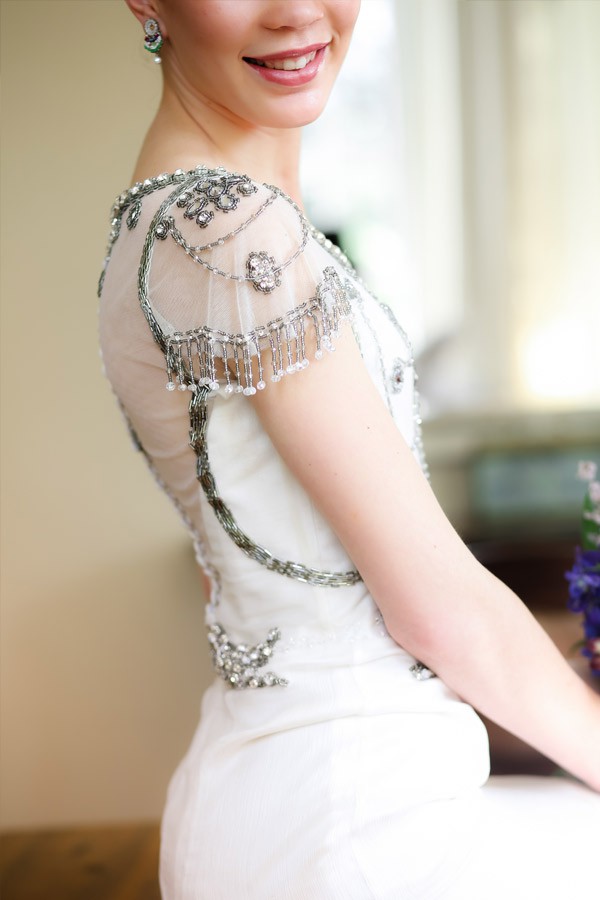 Add some flair to your wedding day style with these dramatically styled beaded accents. A uniquely vintage inspired glam look.
42.

Embellished Trumpet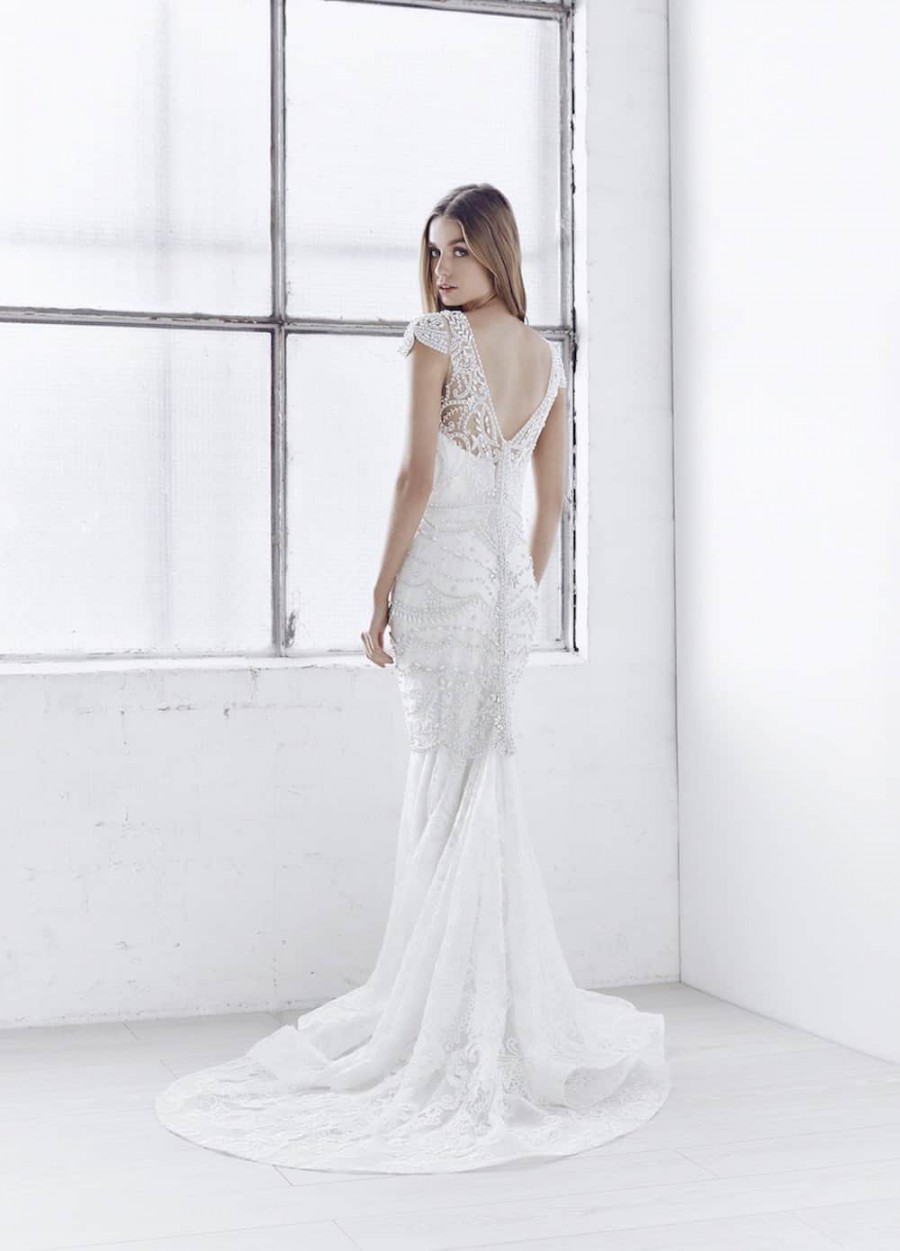 An intricately embellished trumpet style gown to add the ultimate romance and glamour to your wedding day.
43.

Sensual Elegance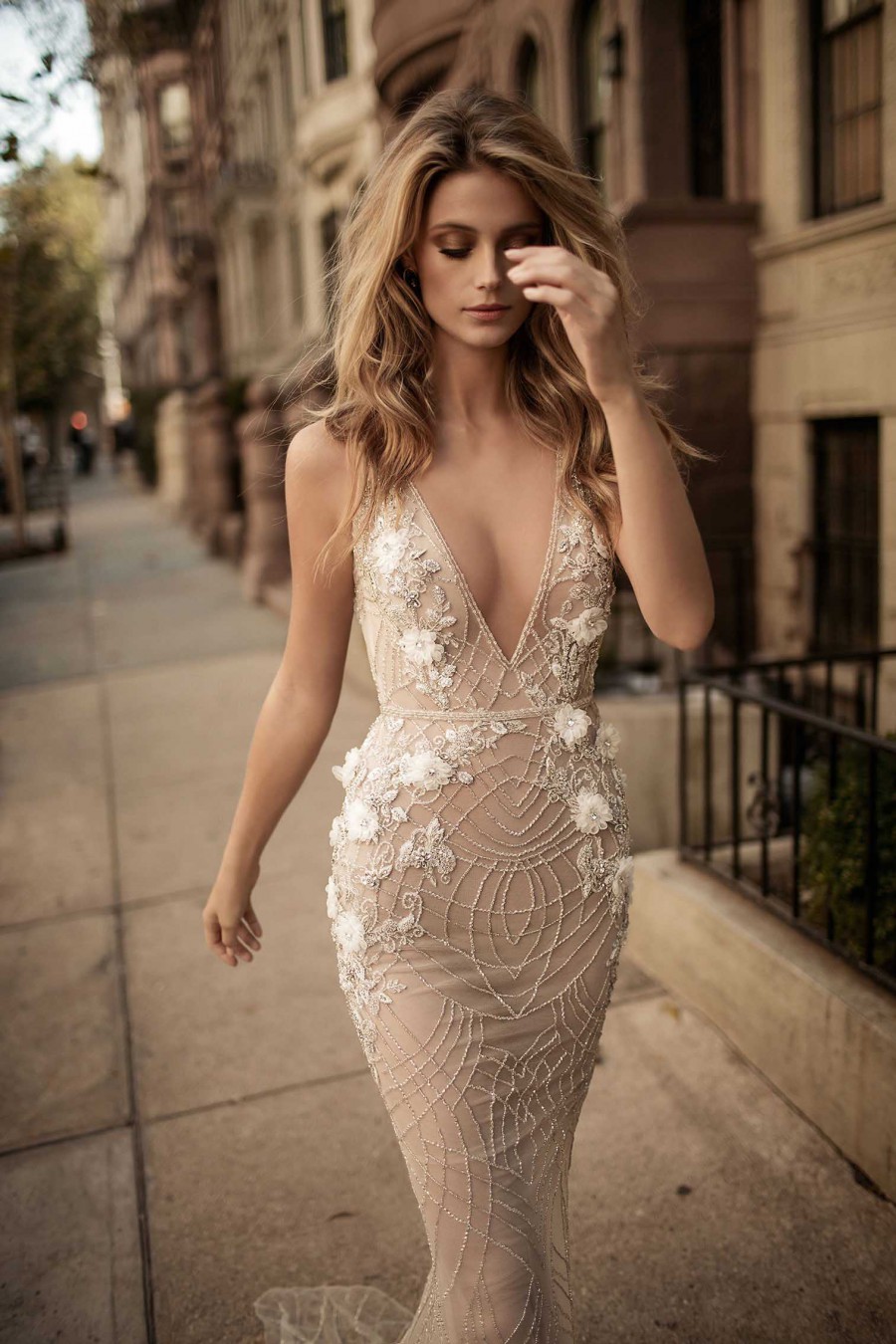 A sexy wedding style with unique floral applique and flashy beaded accents to give this dress a show stopping style.
44.

Winter Beading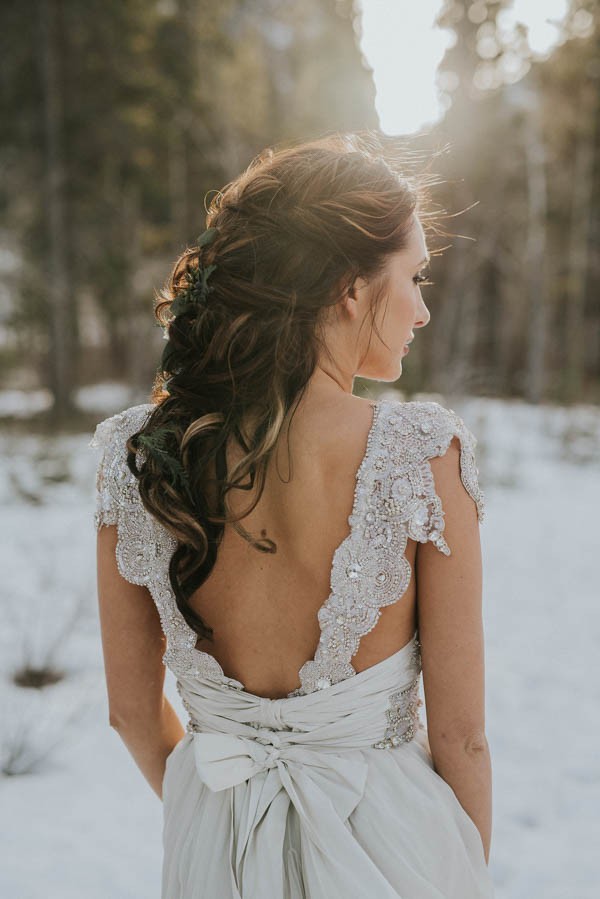 This winter inspired dress sports wing-like beaded straps, that add some sparkle to this ethereal style.
45.

Sleeved in Envy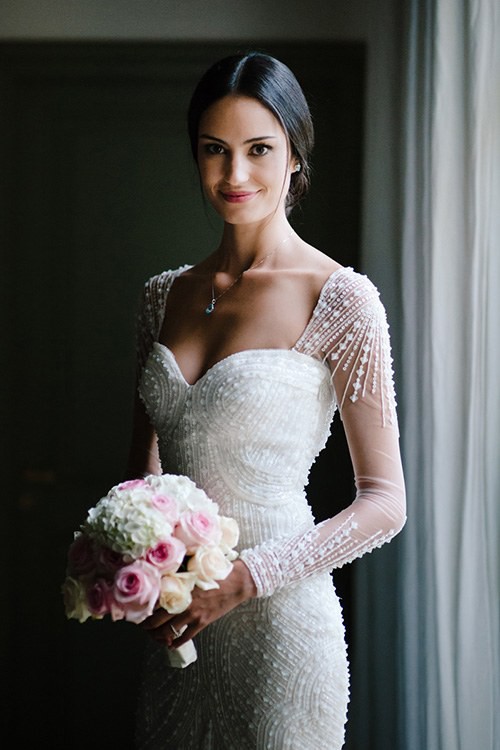 The detailing on this fully beaded and sleeved wedding dress is like no other. A truly one of a kind style for a bride looking to turn heads walking down the aisle.

Shop wedding dresses now.

By Kathryn Schrotenboer