Millions of people around the world share their homes with furry, feathered or scaly friends.
So it makes perfect sense that one of latest wedding trends to emerge is not only including our pets in our marriage celebrations, but making them guests of honour!
01.

Much More Than Just A Guest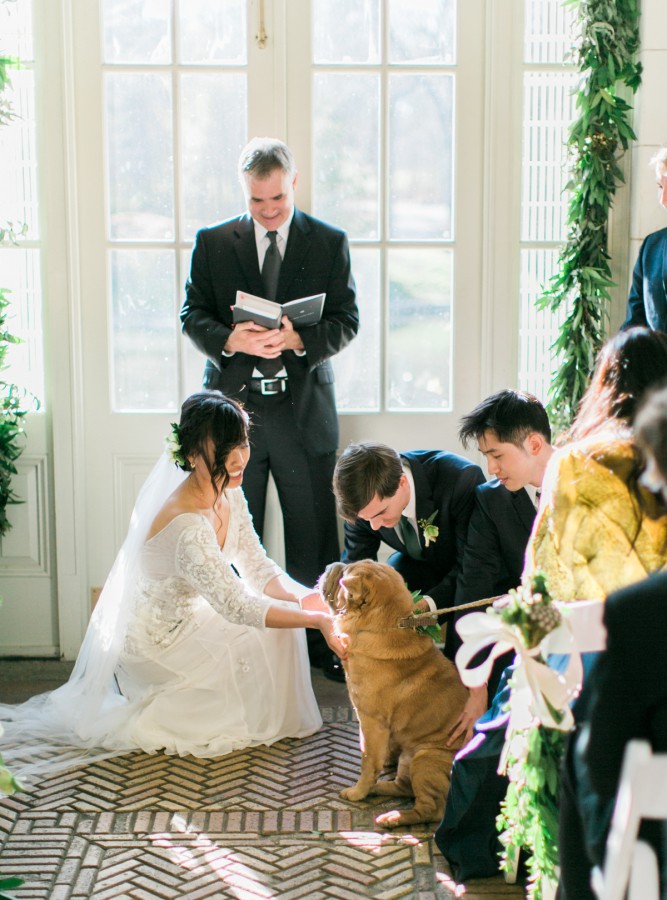 Topping the bill when it comes to furkids is, of course, the canine, with an estimated 223 million pet dogs worldwide. No surprise then that so many owners say they couldn't possibly tie the knot without their beloved pooch being present.
When Rachel and Patrick got married in Brooklyn, their choice of ring bearer was their adorable shar-pei, Mabelle. (Photo Sophie Kawalek Photography)
02.

Love Me Love My Dog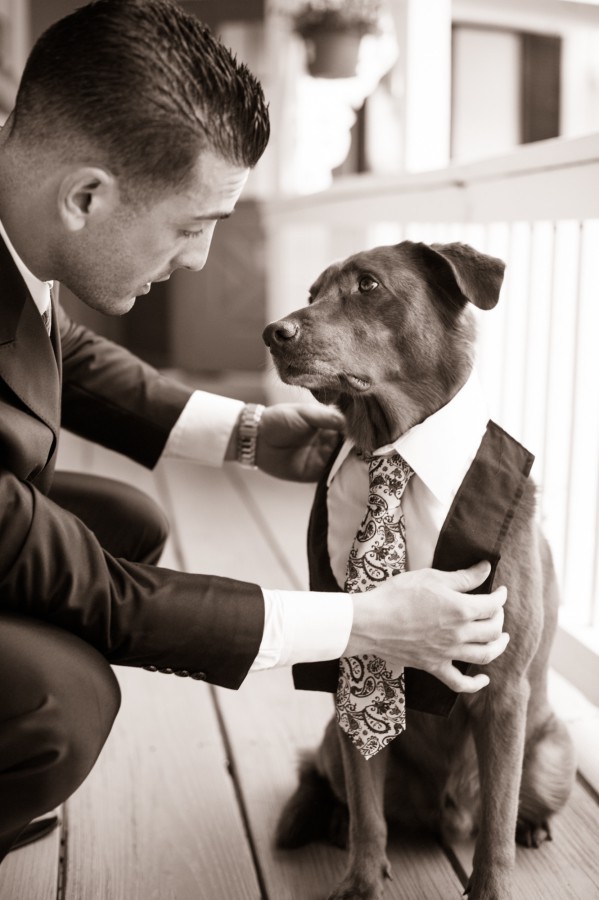 "Yes, I'm getting married today, but you'll always be my Best Friend!
Pets have feelings, too! Often, the bride or groom had their pet before they met their partner, so it's important for the pet not to feel left out, or pushed aside. Including your faithful hound in your nuptials is a great idea! (Photo Julia Newman)
03.

Giddy Up!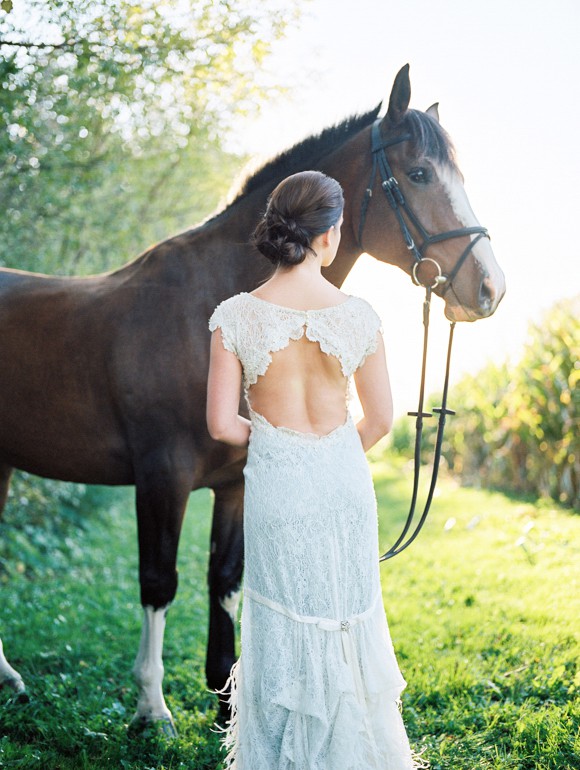 Horses have long played an important role at weddings, generally in the transport division! But for this horse-loving bride, the big day just wouldn't have been the same without Parker by her side!
04.

Come Rain Or Shine
Nothing beats the unconditional love and loyalty of a dog, as they accompany us through the highs and lows of life, mending our broken hearts with a lick, and running hysterically around the room when we're happy! They'll even risk frozen toes when their owners decide to get married in the snow! (Maria Luise Bauer Photography)
05.

Unconditional Love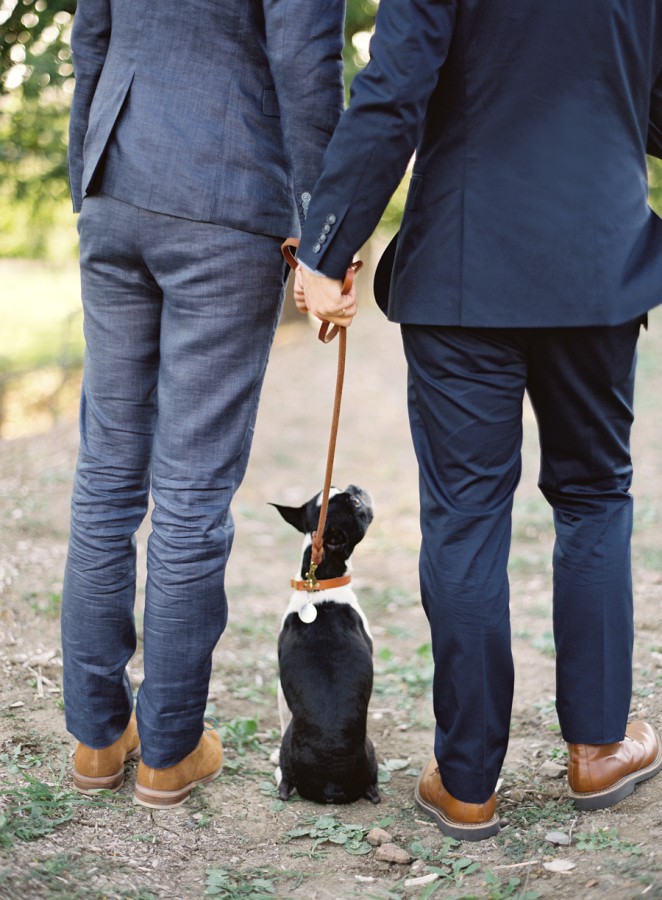 Age, skin colour, religion, nationality or sexual orientation doesn't matter to our pets. They just accept us for who we are. (Photo Jose Villa Photography)
06.

Upstaging The Bride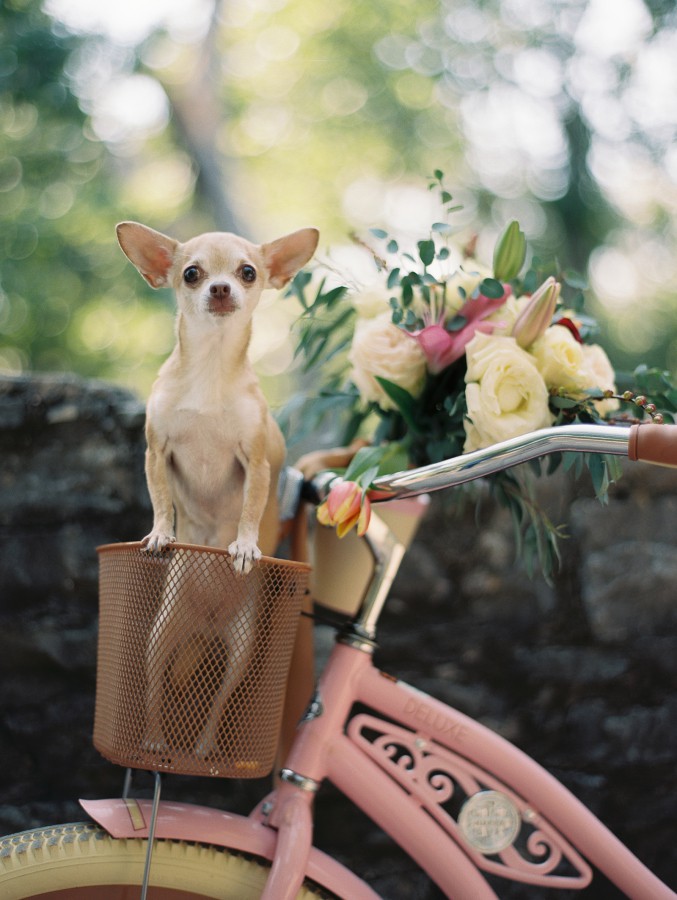 But you need to watch out, or your little bundle of joy might just steal the show! Cuteness overload or what! (Photo Sheradee Hurst Photography)
07.

Four Legs Rule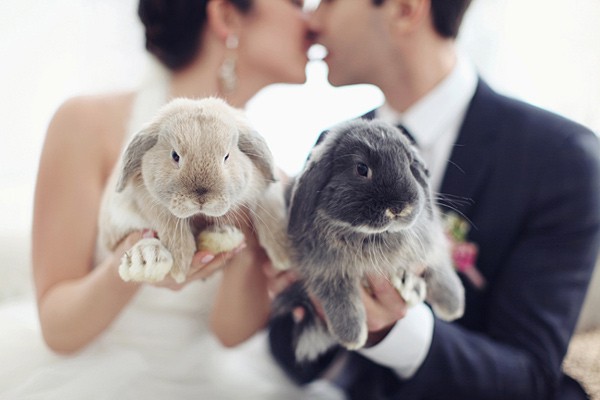 Of course, it's not just dogs who play a starring role in weddings these days. Cats, horses, sheep, pigs and even rabbits seem to be getting in on the action, too. Here's an example of bunny love in Moscow! (Photo Sonya Khegay Photography)
08.

Making It A Family Affair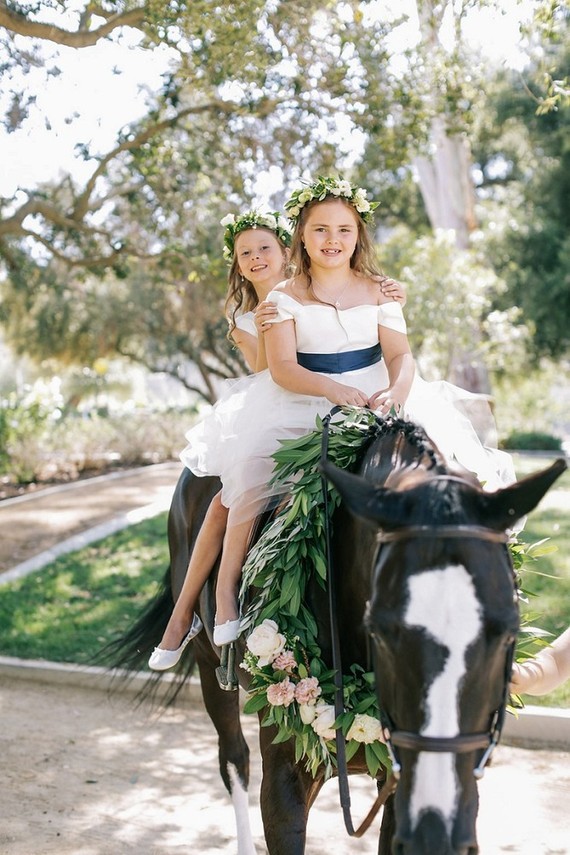 Weddings are all about love and family, sharing the biggest day of our lives with those closest to us, be they human or animal. But remember, once you adds children and pets to the mix, chaos can ensue! The secret is to just take the day as it comes and not get too stressed! (Photo Brandon Kidd)
09.

Don't Be Cruel To Be Kind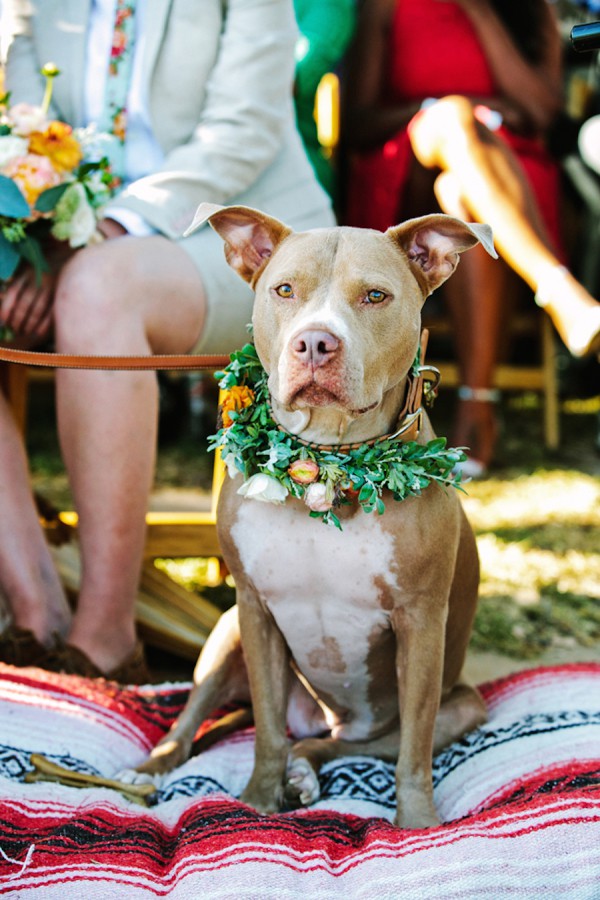 Including your pet in your big day is a beautiful thing to do but remember, animals cope with situations differently to humans. Only include your pet if you know he or she will cope with the crowds and the noise. Be sure to provide food and water throughout the day; shade, if it's hot, and somewhere comfortable to sit during the meal. (Photo Frances Iacuzzi Photography)
10.

Add A Touch Of Quirkiness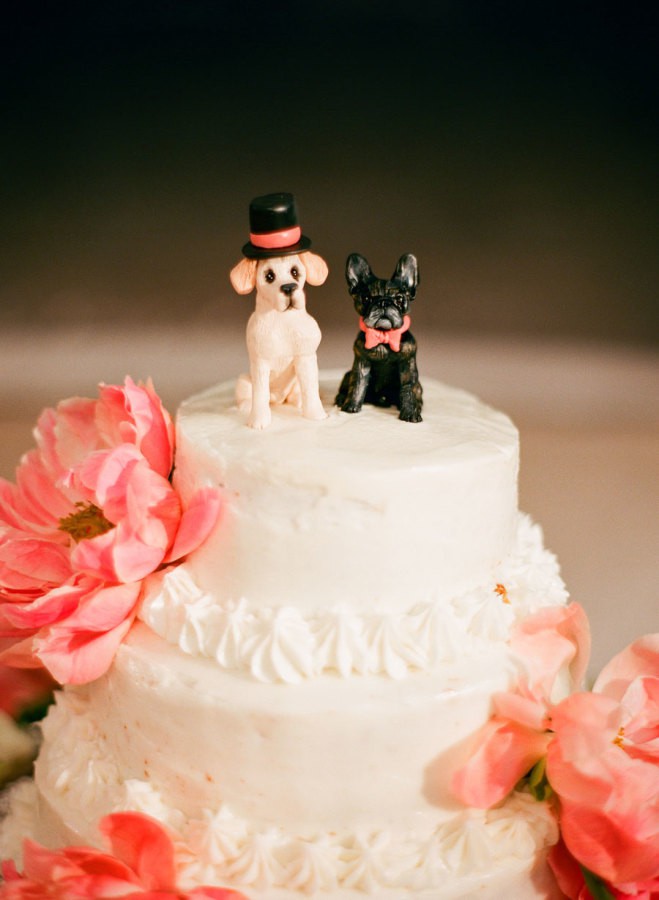 An animal-loving bride and groom may do more than just invite their pets to the wedding! They might choose to honour their furkids with some other little touches, too, such as these adorable wedding cake toppers! (Photo KT Merry)
11.

Lend A Helping Hand
These days, it's quite common for our pets to come from animal rescue organisations so, instead of handing out wedding favours, why not invite your guests to make a donation in your honour to an animal charity of your choice. (Photo Sposto Photography)
12.

Make It A Day To Remember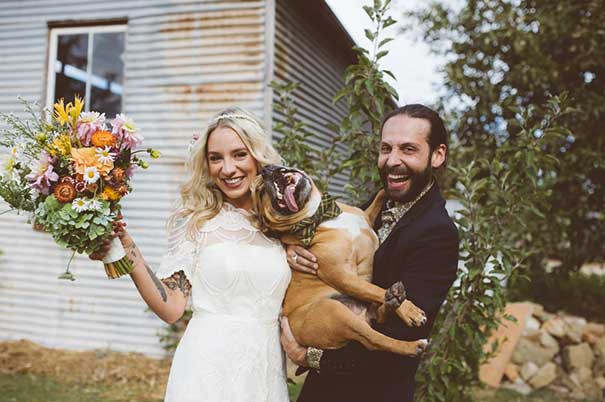 One thing's for sure, with your pet involved on the big day, there are likely to be some funny tales to share afterwards! Remember, it's all about love and laughter and celebration - and we all know, pets just love to party! (Photo Motta Weddings)

Are you including your pet in your wedding day? Tell us about in the comments below or join in the chat on the Still White forum!

By Isobel Coleman