Looking for a stunning, sexy style that will have all your wedding guests in awe as you walk down the aisle?
We have some of the sassiest, sexiest, and classiest low back wedding dress styles that will have you looking like an absolute show stopper on your big day. Show off your curves in all the right ways with these 25 low back wedding dress styles!
01.

Sexy Simplicity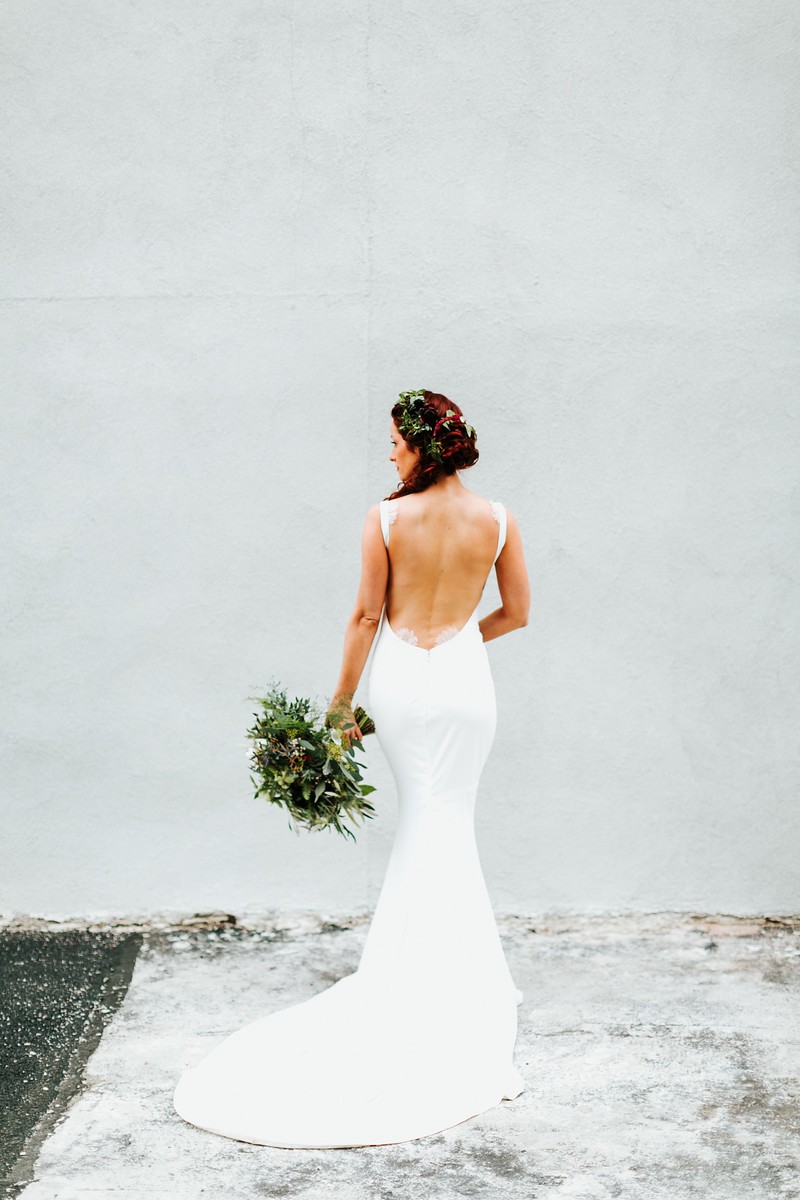 This sexy form fitting gown, with sweet applique accents, will have you showing off your curves in all the right ways.
02.

Cascading Sequins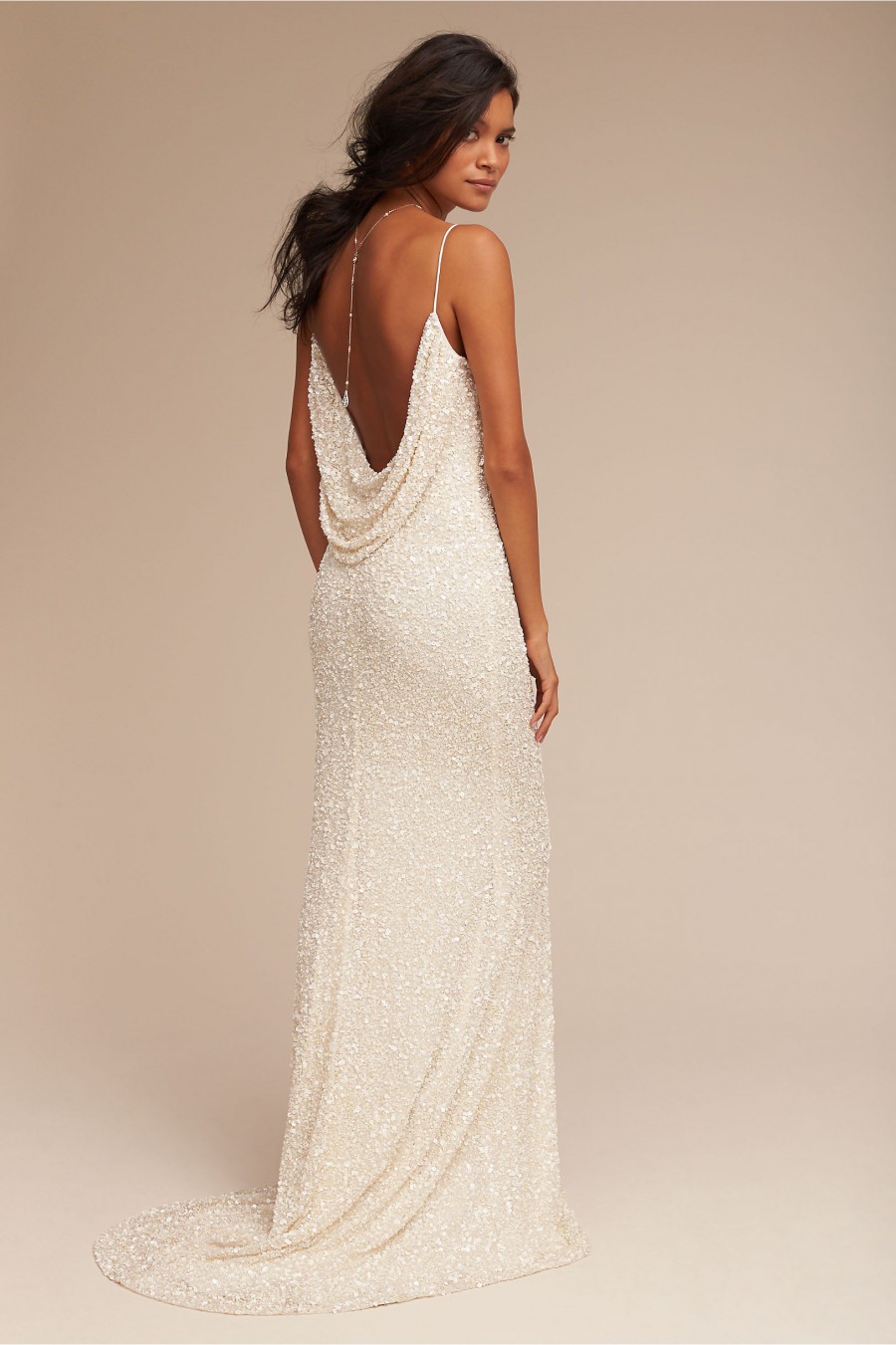 A sophisticated back cowl neck style for those brides craving some chic allure.
03.

Falling Pearls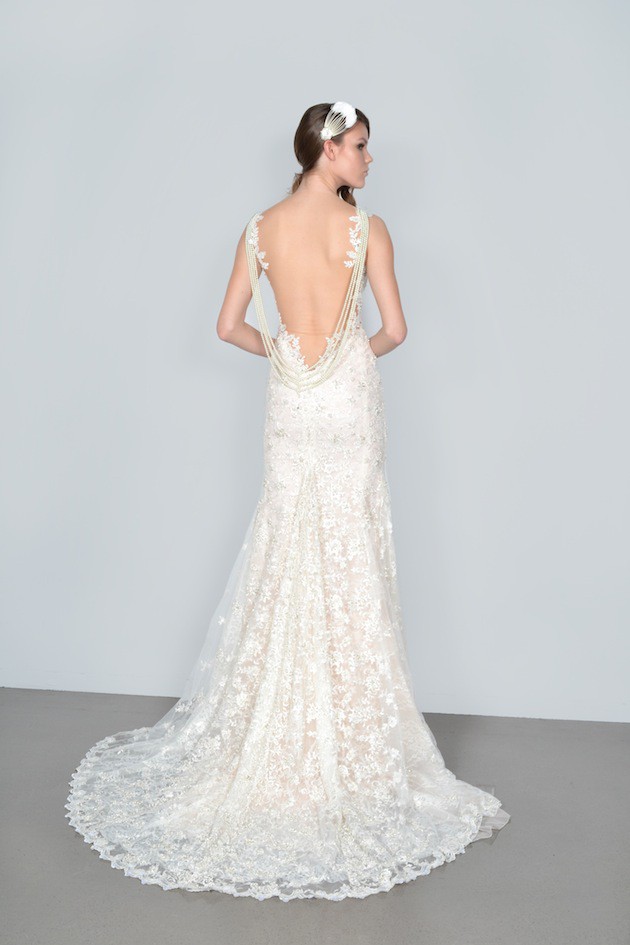 A unique feminine touch of cascading pearls down the back of this style, sets it apart from the rest. Add a traditional glamour feel to your wedding day look.
04.

Backless Beauty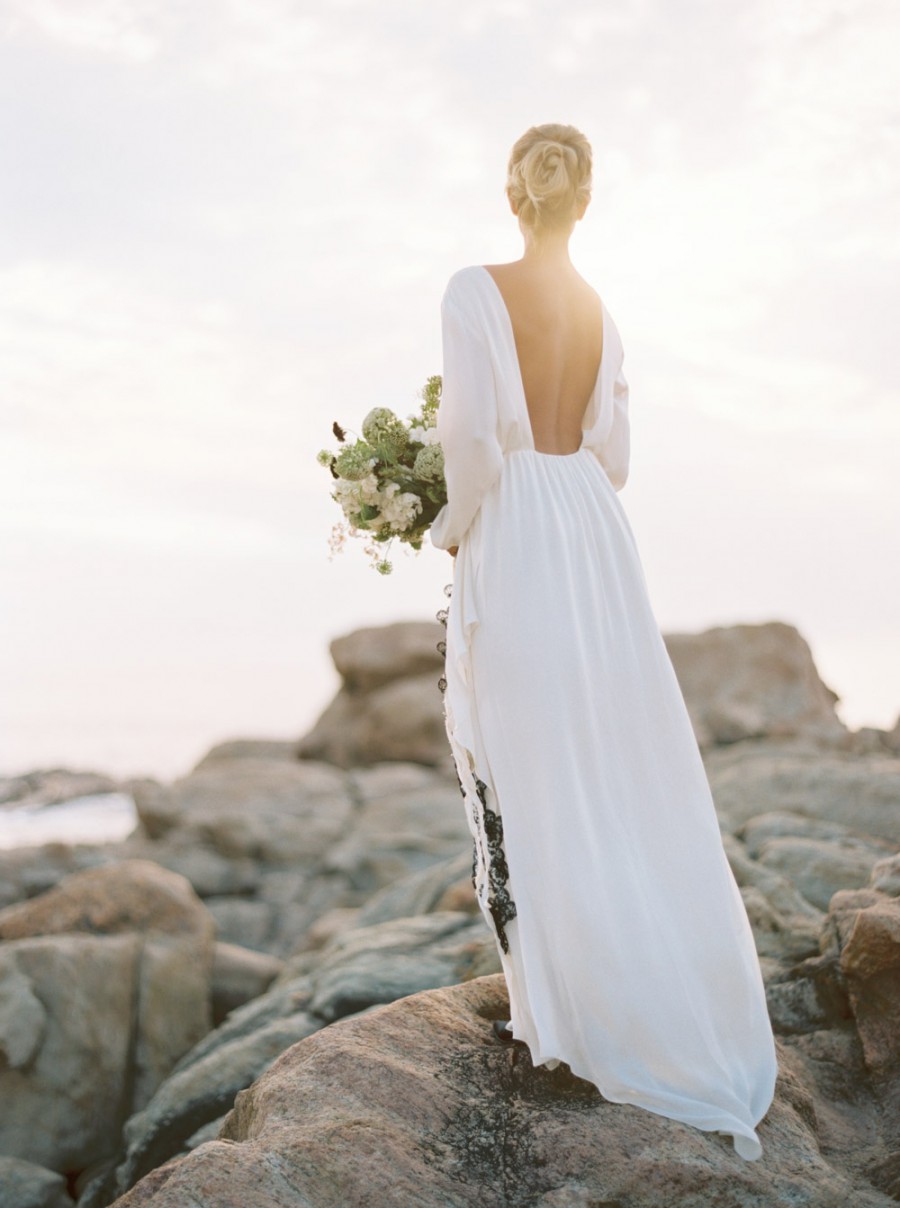 A comfortable, natural take on a stunning low back look. Feel organically gorgeous for your big day in this soft dress style.
05.

A Style fit for a Goddess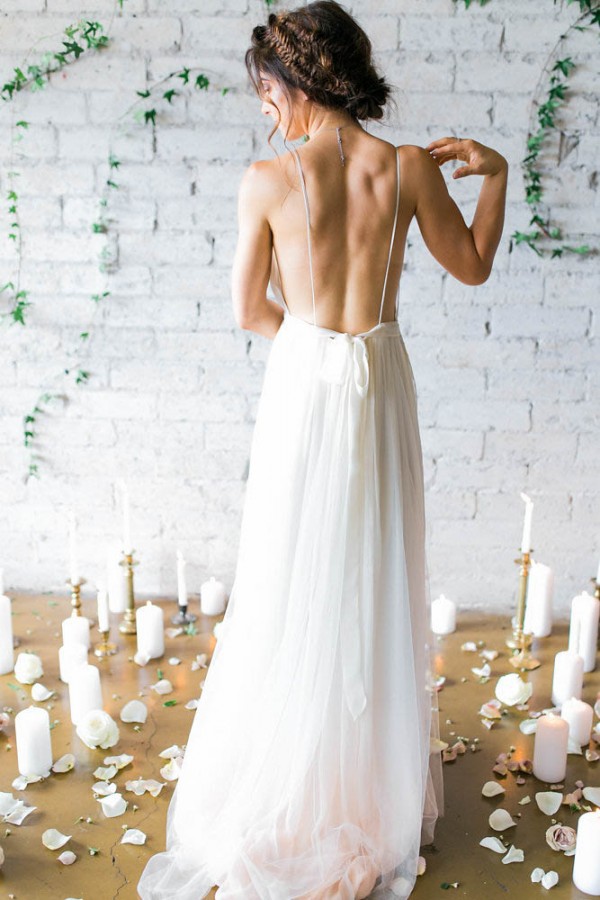 A flirty, flowing style perfect for those brides out there looking for a natural goddess feel. This soft flowing style is comfortable and versatile, perfect for an outdoor summer wedding.
06.

Backless Princess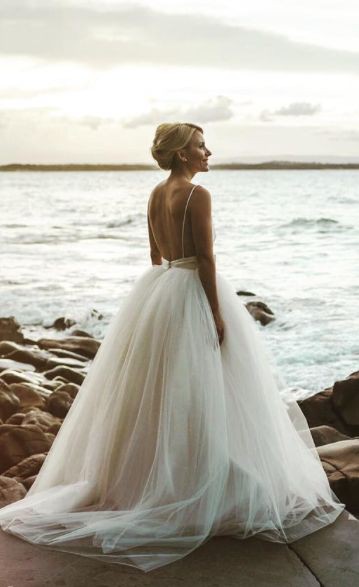 Get the stunning look of a backless dress style, while still looking like a beautiful princess on your big day.
07.

Bohemian Sophistication
Add some sophisticated glam to your beloved boho style. No one said you can't be fashionably chic while wearing flowers in your hair.
08.

Crisscross Lace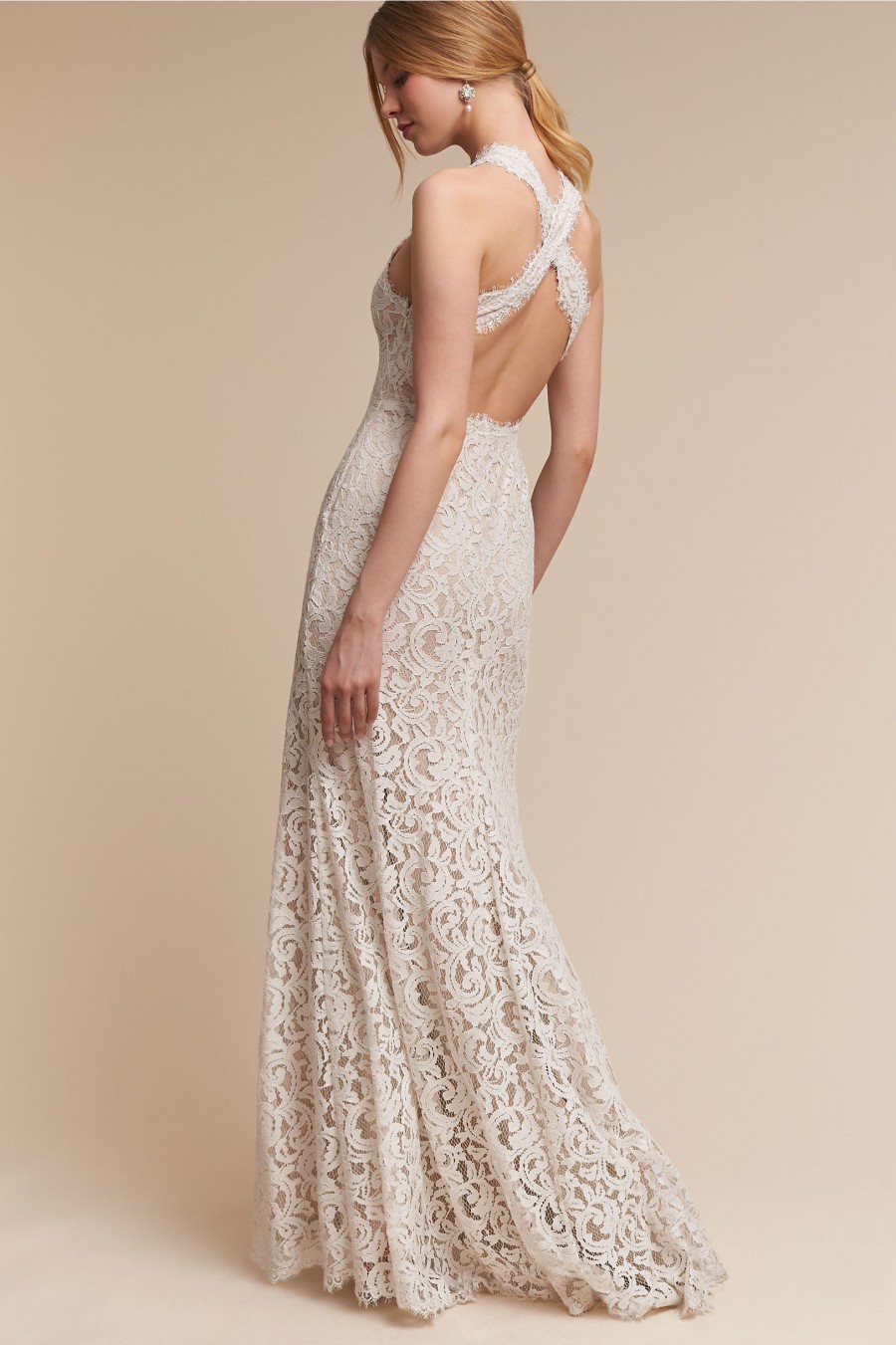 A playful take on an all lace, open back wedding dress. The crisscross style gives you the open back look, without having your back completely open.
09.

Crystal and Lace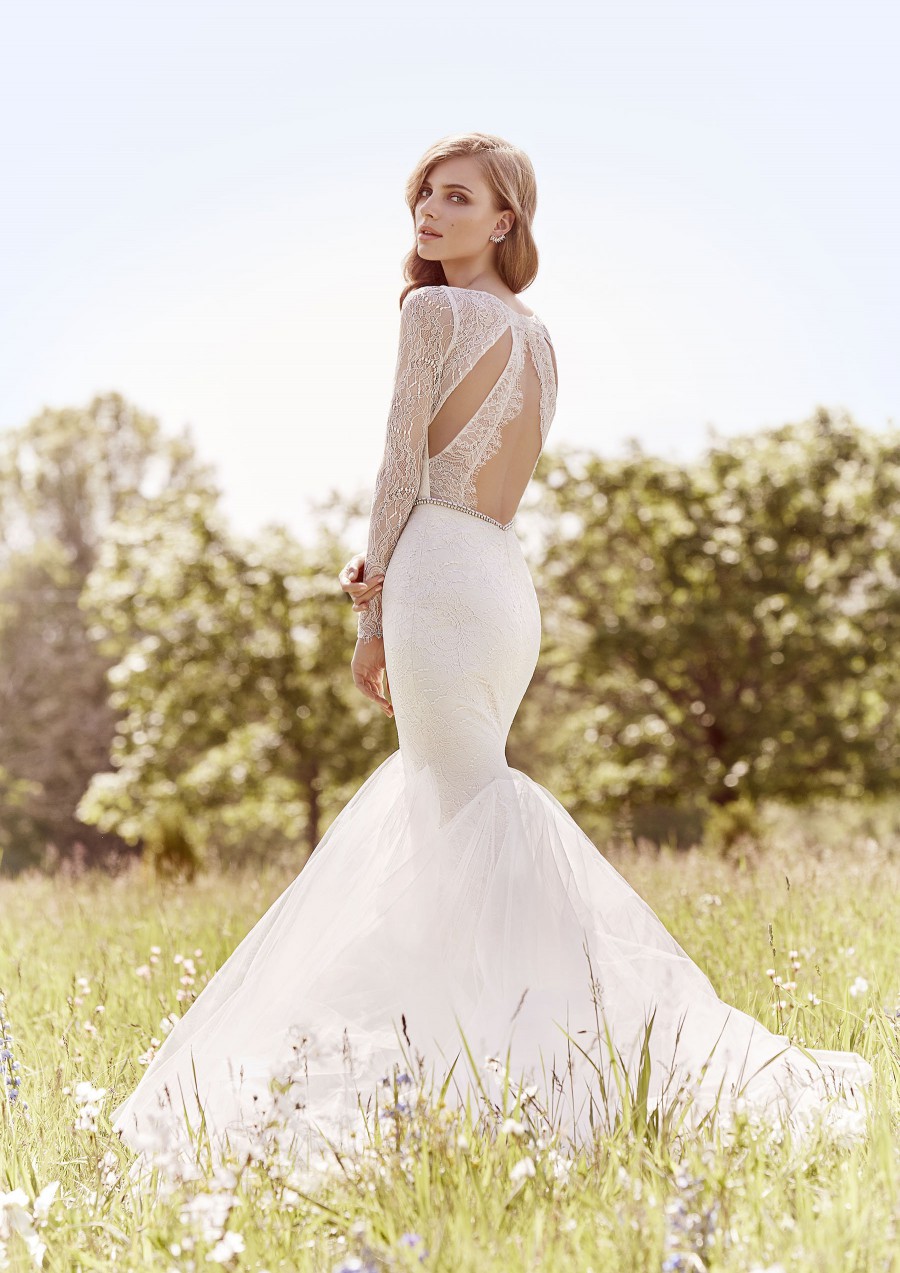 Delicate lace cutouts, finished with crystal detailing. This beautifully designed wedding gown is stunning from both front and back.
10.

Dramatically Beaded Back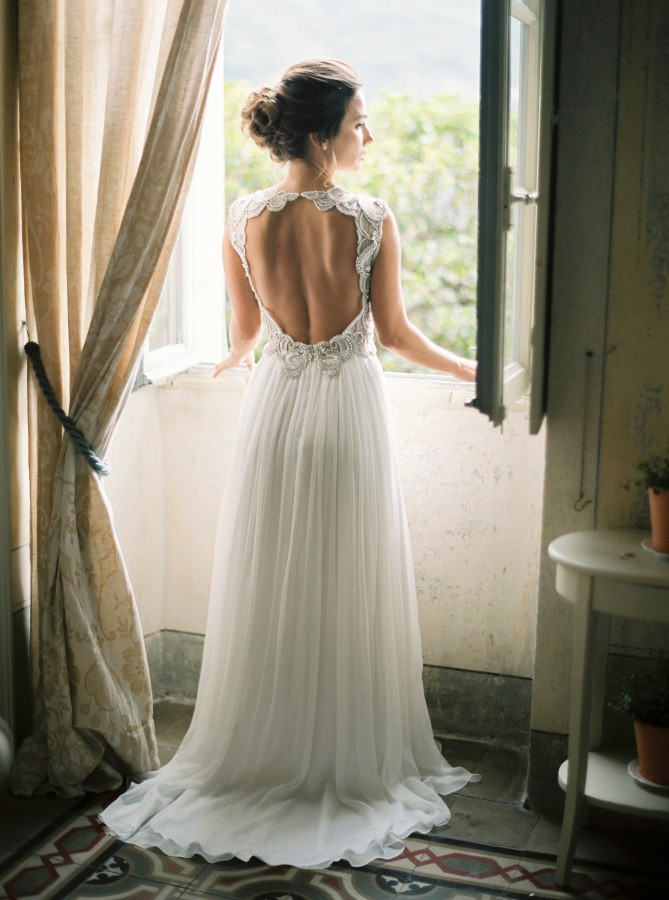 This stunning wedding dress style starts out with a simple, sophisticated V-neck style in the front, and finishes with an intricate beaded back detailing that has the bride looking like a polished goddess on her big day.
11.

Double Key Hole
This unique double keyhole open back style, is perfect for a bride looking to make a statement on her big day. The front features a high neckline to accentuate the dramatic back detailing even more.
12.

Feminine Lace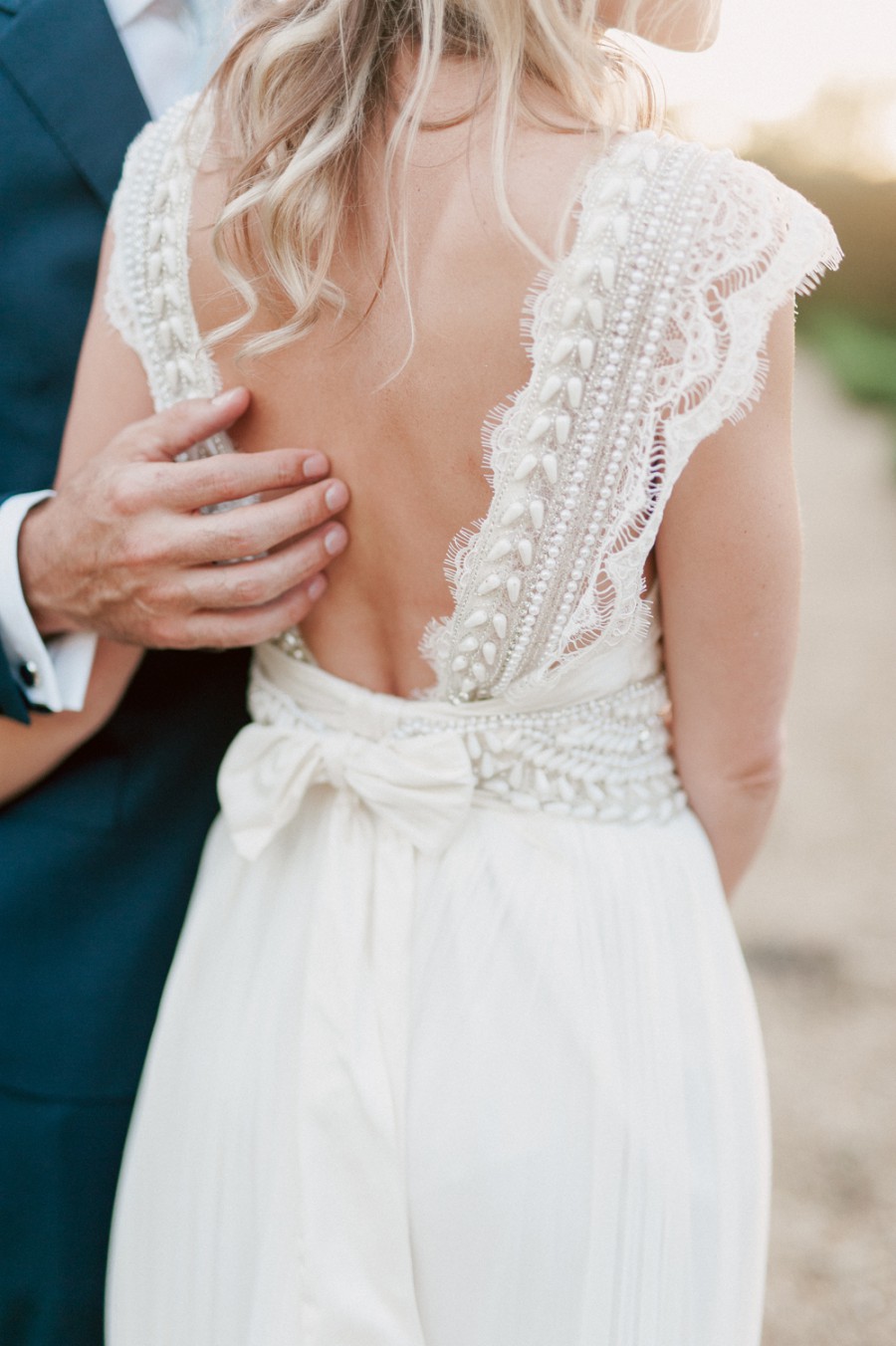 This subtle low back look is styled perfectly with a delicate touch of lace, and finished with a feminine bow.
13.

Backless Boho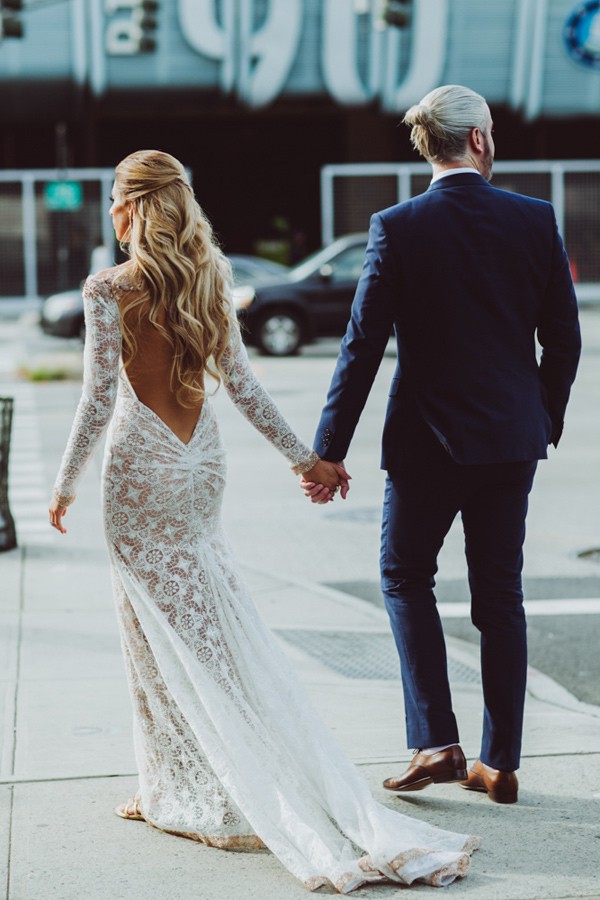 A backless style for our boho beauties out there. This carefree lace style adds a dramatic wow factor with its plunging low back look.
14.

High Fashion Trending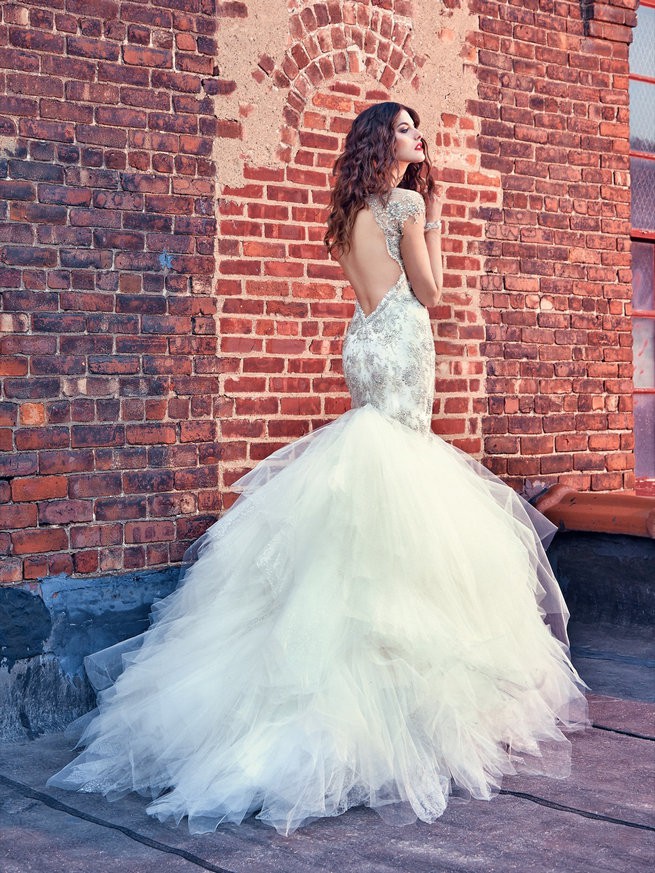 For our brides out there looking for a bold high fashion look. From the intricately beaded bodice, to the dramatic layered mermaid style bottom, this dress has it all.
15.

Dramatic Keyhole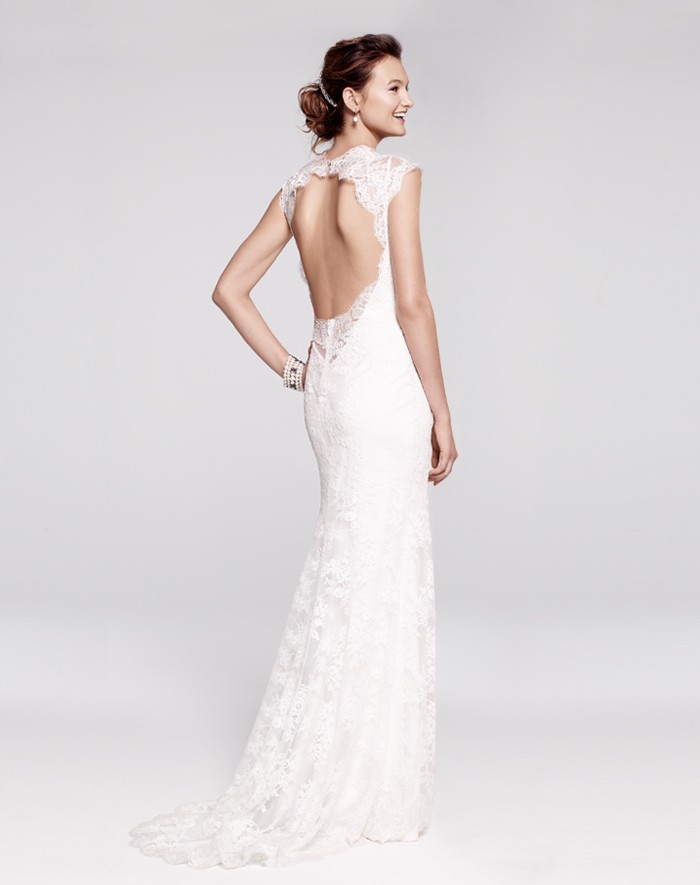 A fashionably sweet keyhole style fit for any bride.
16.

Non-Traditional Modern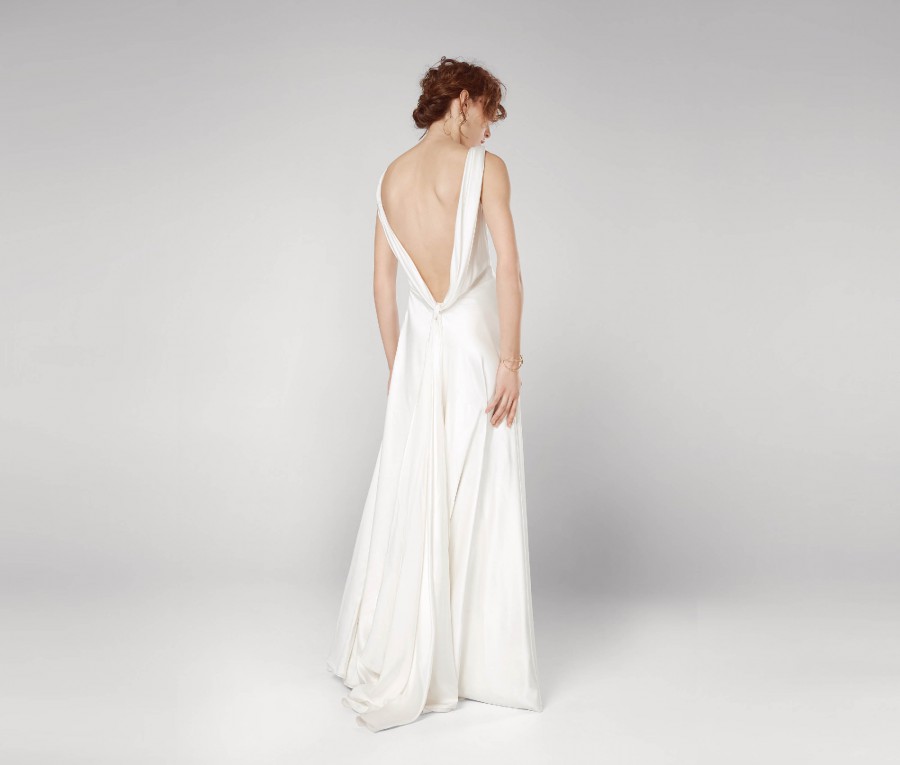 Looking for a non-traditional, modern wedding style? This draped, silk gown may be just what you are looking for!
17.

Plunging Femininity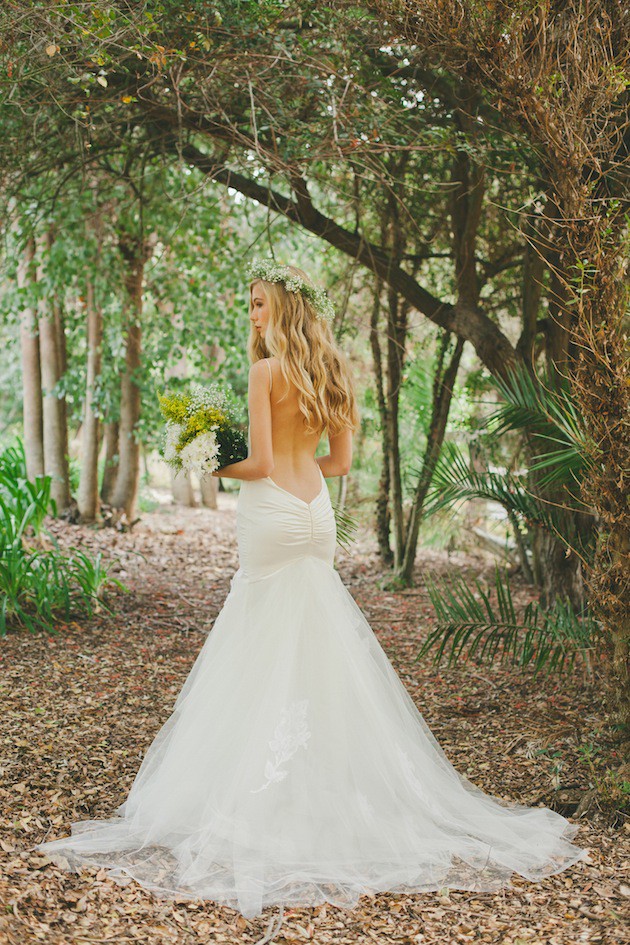 Show off your feminine curves with this completely backless, silk mermaid dress.
18.

Put a Bow on it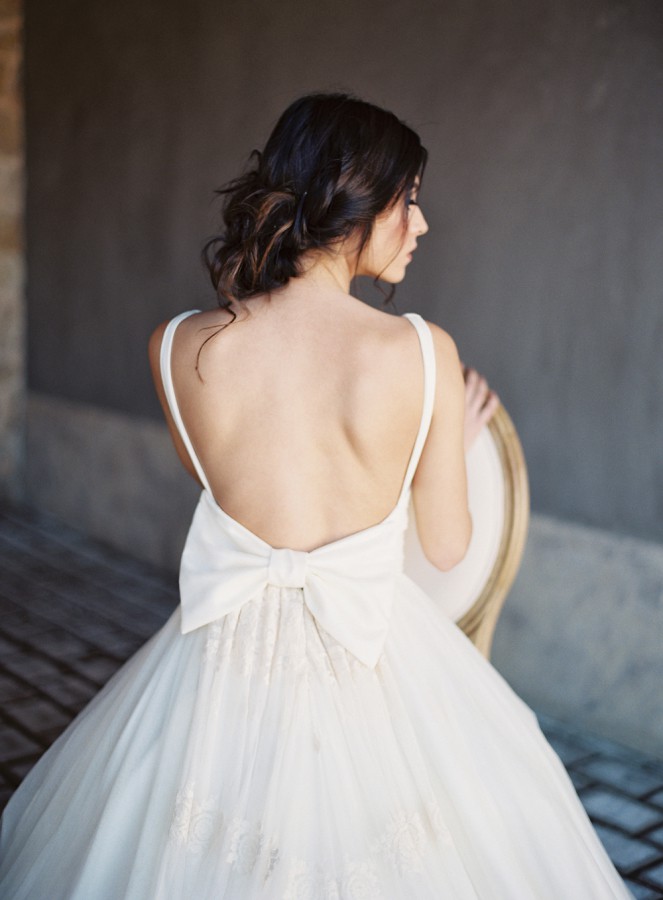 Add a sweet feminine touch to a back showing style with this oversized bow look.
19.

Simple sexy lace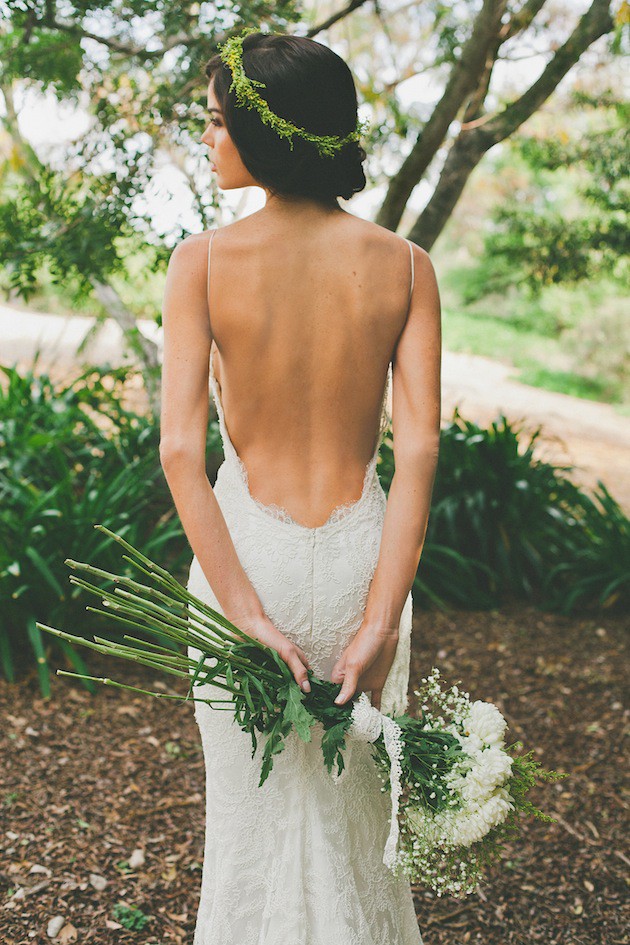 A seemingly simple lace gown has a dramatic effect with a plunging back style with scalloped lace accents.
20.

Plunging Modern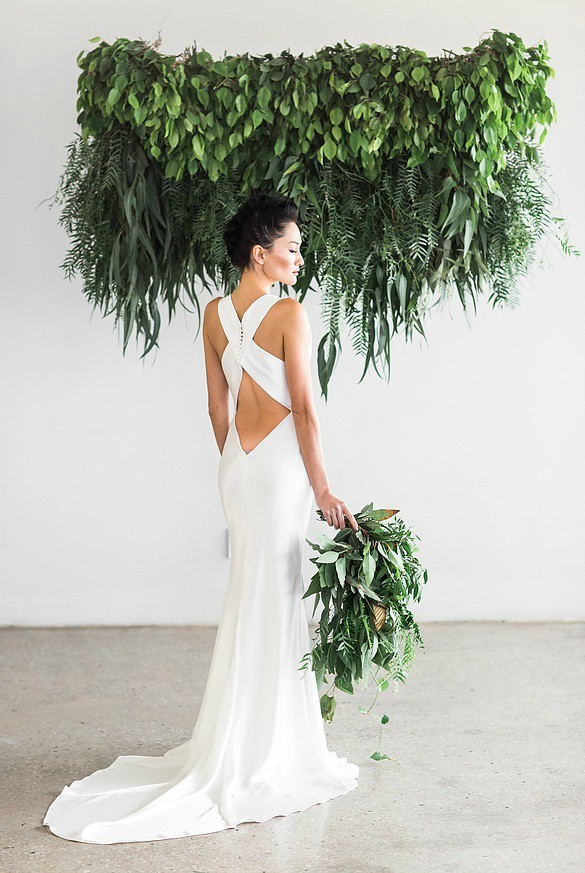 A glamorous, modern take on this stunning low back style.
21.

Sleek Cutouts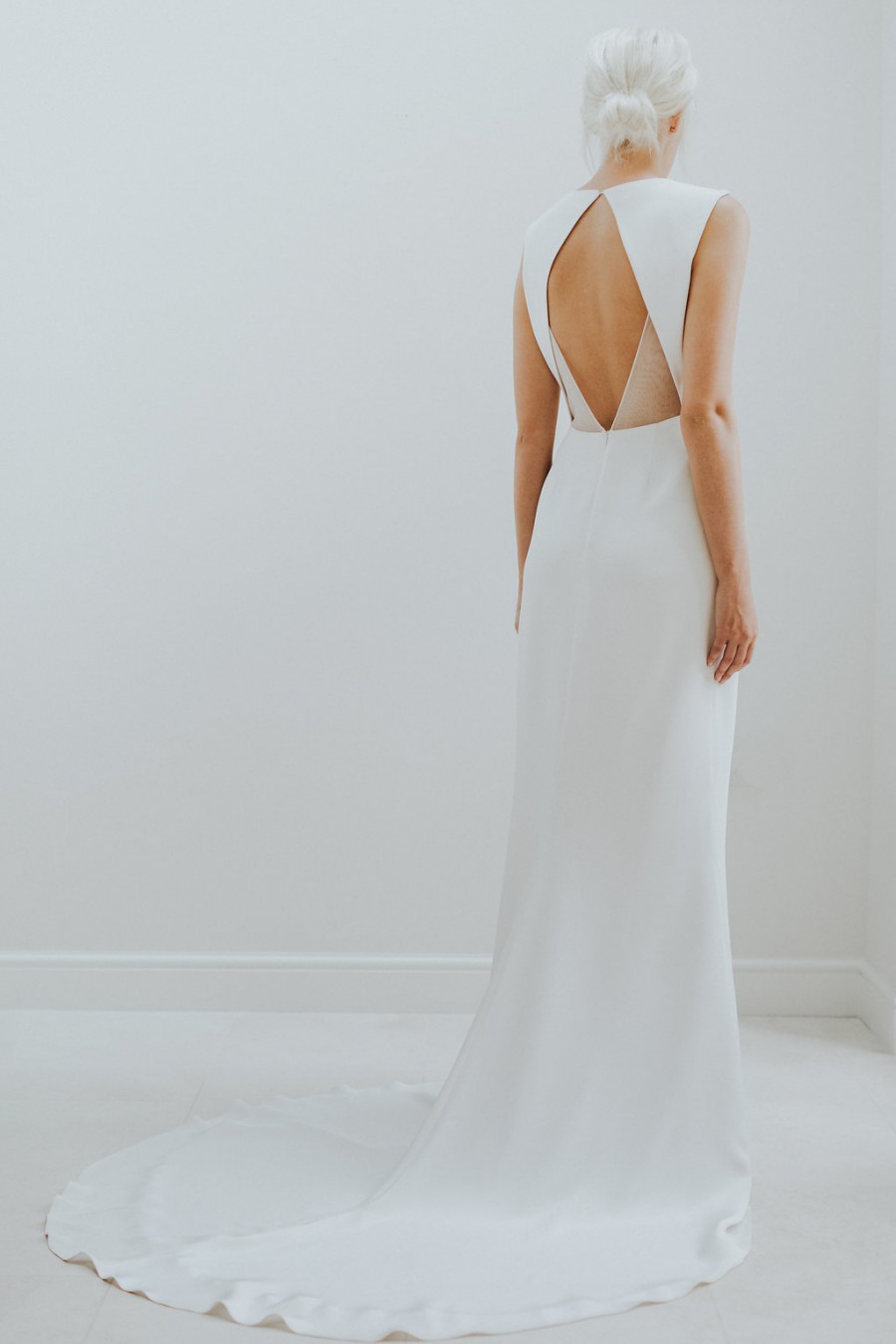 A beautiful geometric inspired modern gown by Charlotte Simpson. Sleek, simple and trendy.
22.

Strappy Accents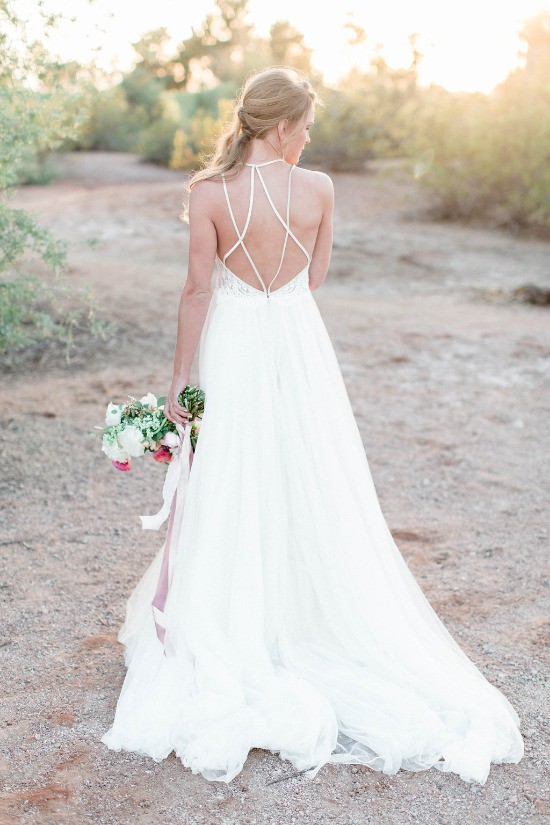 This dress shows that it really is all about the details. The strappy accents turn a traditional low back style into a stunning show stopper.
23.

Swoon-worthy Custom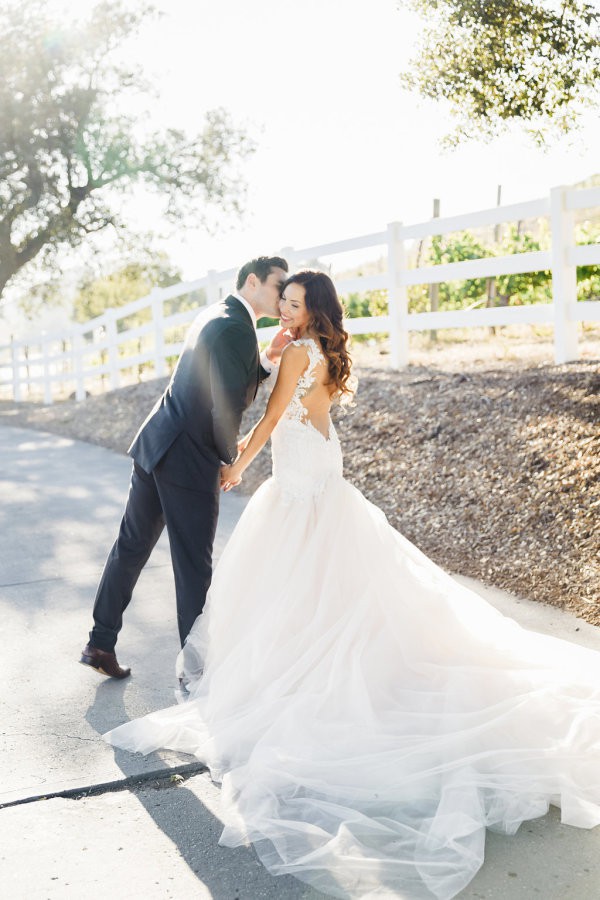 This stunning gown has us a little weak in the knees over its swooning style. An absolutely jaw-dropping low back look that will have all your guests (not to mention your groom) speechless.
24.

Vintage Glamour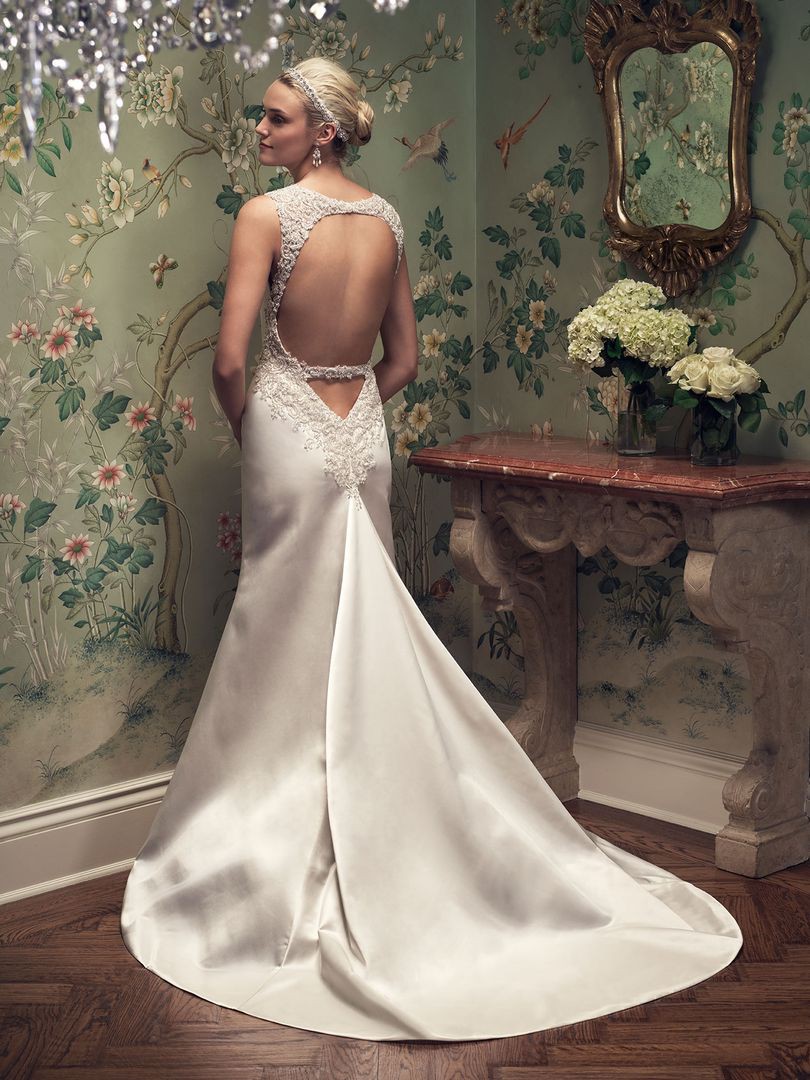 Add some drama to a vintage style with this stunning drop back look.
25.

Woodland Princess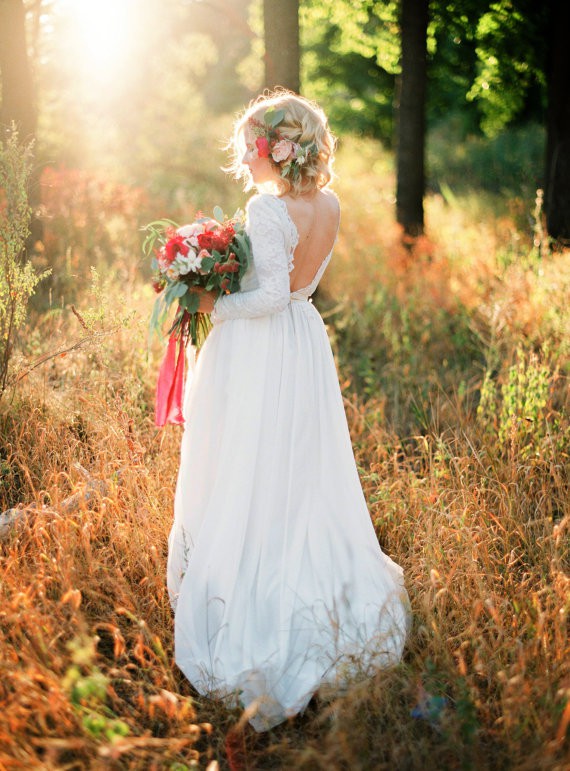 Feel like a princess in this lace sleeved, open back gown. Perfect for a chilly fall wedding day.

Find the right low back wedding dress for you among the hundreds available on Still White now.

By Kathryn Schrotenboer