Get ready ladies, your crash course in wedding dress silhouettes has arrived.
We know it's a jungle out there, trying to weed through which silhouette is which - and more importantly, which one is best for you. Today we are breaking down some of the top bridal silhouettes, with some of our favorites trending gowns. Get clear once and for all which silhouette is which - and find out what cut might be the best choice for you!
Ballgown:
Let's start out with the ever so popular ballgown. A ballgown cut is fitted at the bodice with a dramatic full skirt. Think Cinderella here ladies!
Who is it for: Definitely for brides looking to make a big statement on their wedding day. This is the most dramatic of all of the bridal silhouettes!
What body types does it flatter: Ballgowns flatter most body types, and they are exceptionally good at hiding large hips. Yet, ballgowns are also great for ladies with narrow hips, as the style can give you more of a curvy look! Have a full bust? A ballgown can help give you an hourglass look. And what bride doesn't love a fitted waist, followed by a flared skirt? SO flattering!
What to watch out for: Our petite brides out there can get swallowed up in the volume of a ballgown silhouette. So if you are on the more petite side, make sure you don't go TOO big with your ballgown style!
Here are some of our favorites:
01. Modern Cinderella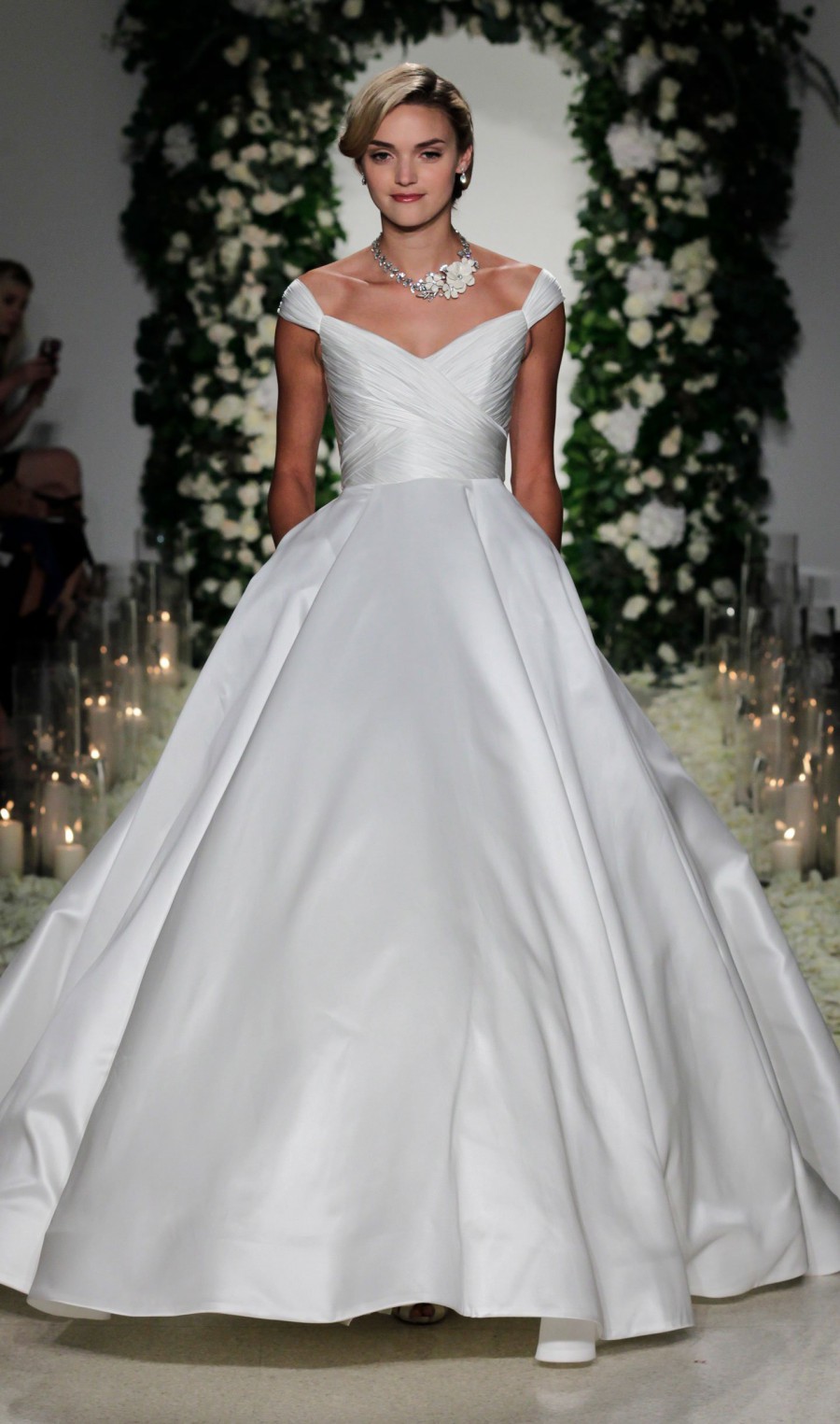 Cinderella would be proud of this modern princess ready ballgown.
02. Illusion Ballgown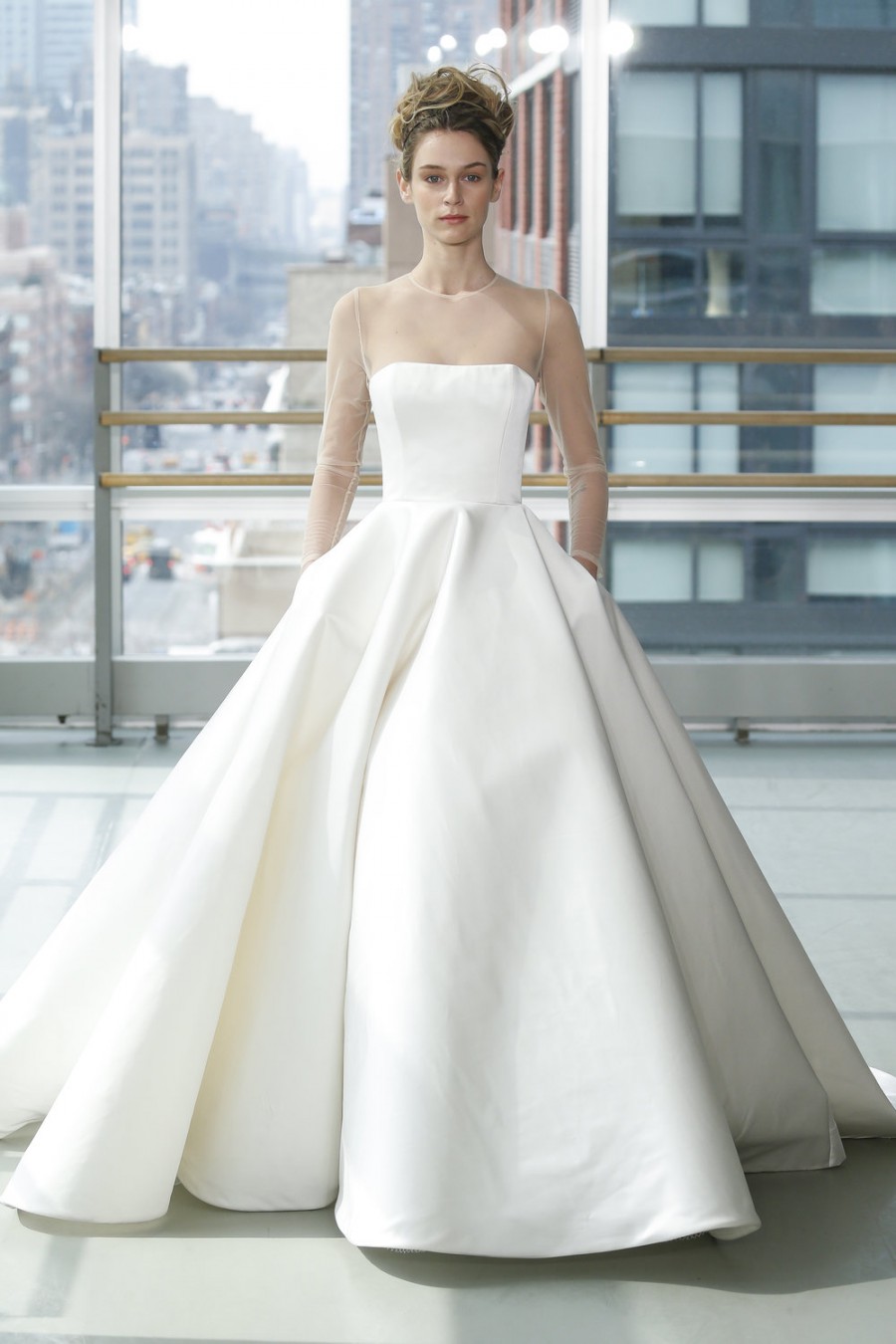 Gracy Accad brings us a stunning ballgown featuring illusion tulle neckline and sleeves for a one-of-a-kind look.
03. Strapless Tulle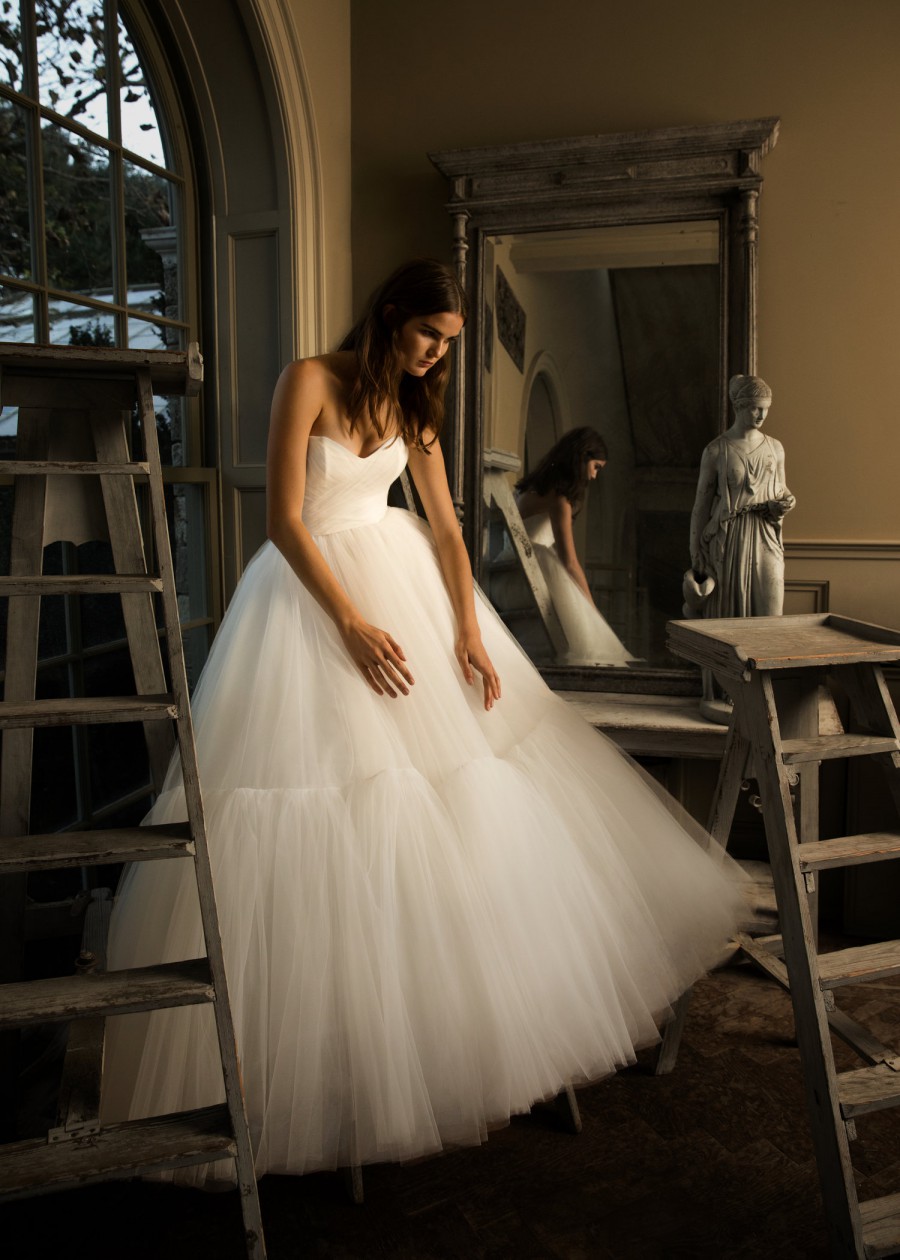 Our next ballgown silhouette is a strapless tulle wedding gown from Isabelle Armstrong that is absolutely dreamy!
04. Contemporary Sculpture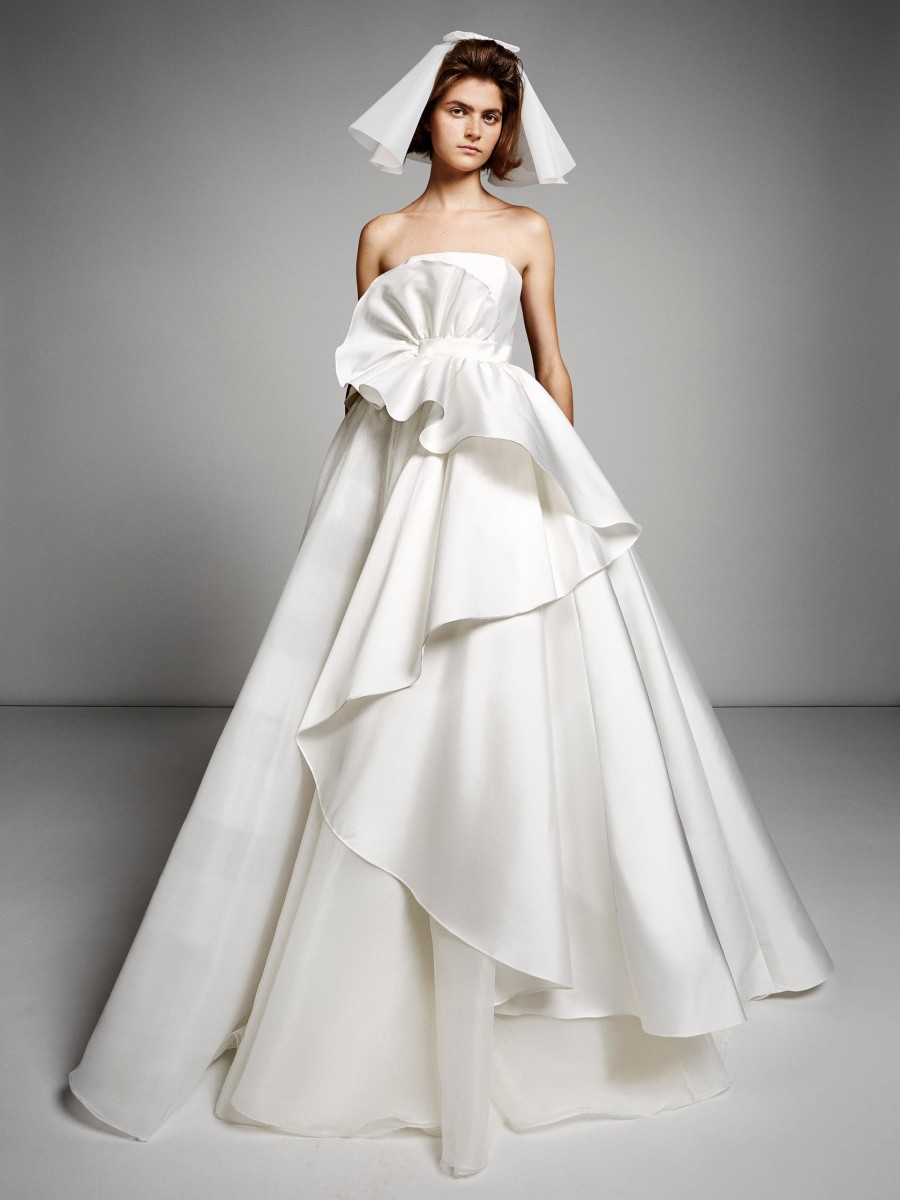 Everything you love about a big, dramatic ballgown - with a contemporary, sculptural design.
05. Pink Princess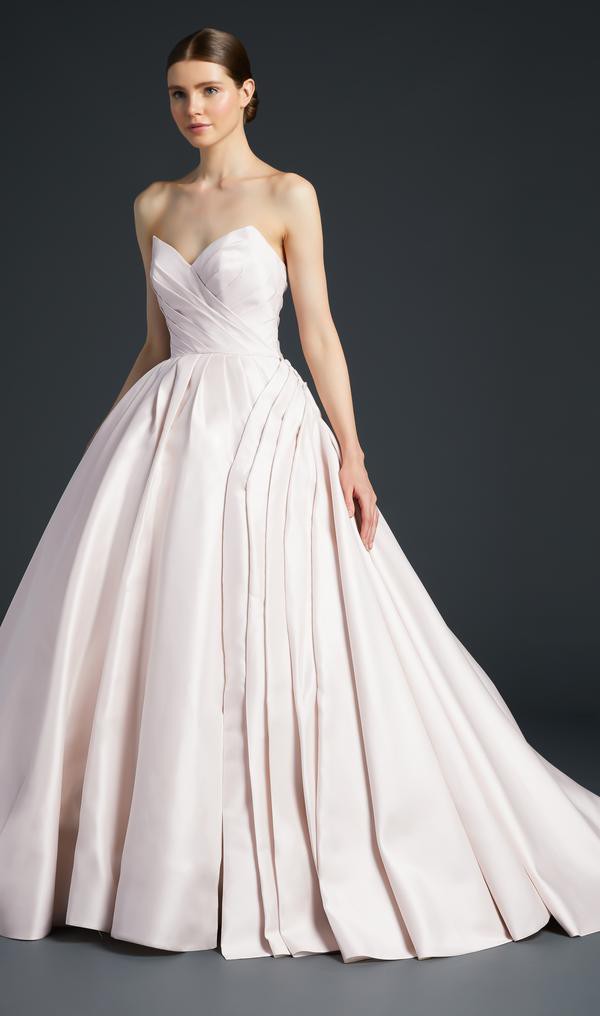 What's not to love about a pretty, pink princess ballgown? A classic cut wedding gown, with beautiful contemporary accents.
Mermaid:
Also referred to as a fishtail, a mermaid silhouette is form fitting through the bodice and hips and flares out below the knee. Mermaid styles of sophisticated and sultry!
Who is it for: Mermaid gowns are for ladies looking to show off everything their mama gave them. This cut is curvy, form fitting, and so sexy!
What body types does it flatter: Since a mermaid cut hugs all your natural curves, it is great for brides with hourglass figures.
What to watch out for: If you are a bride that isn't looking for a tight, form fitting style, or wants to soften some of your curves, you may want to opt for another silhouette.
Here are some of our favorites:
01. Lace Mermaid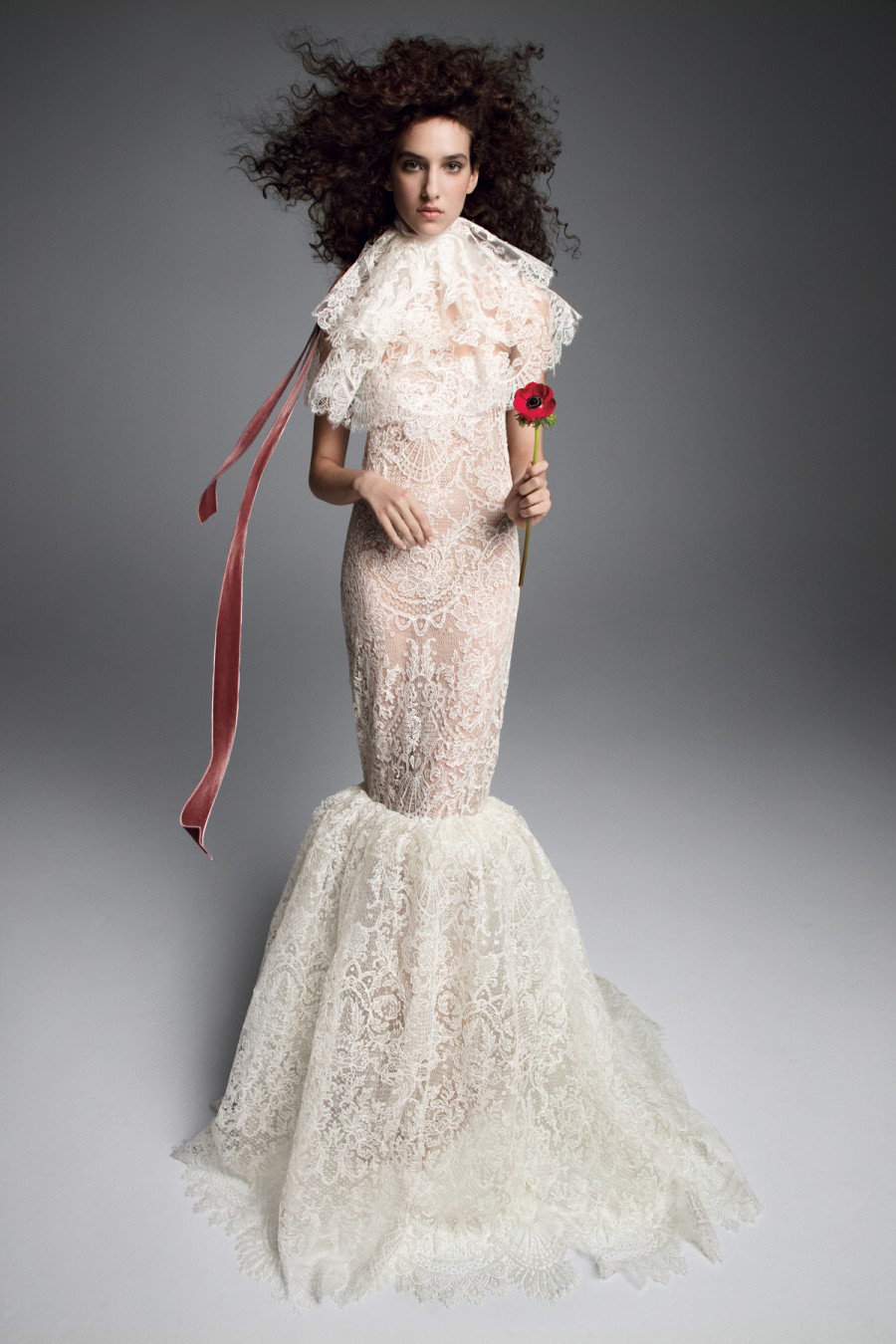 Vera Wang brings us a macrame lace mermaid that has vintage inspiration with contemporary drama.
02. Structured Mermaid
A sleek, sophisticated mermaid gown that is fitted through to the knee, and then flares out into a fishtail design.
03. Stretch Crepe & Tulle Mermaid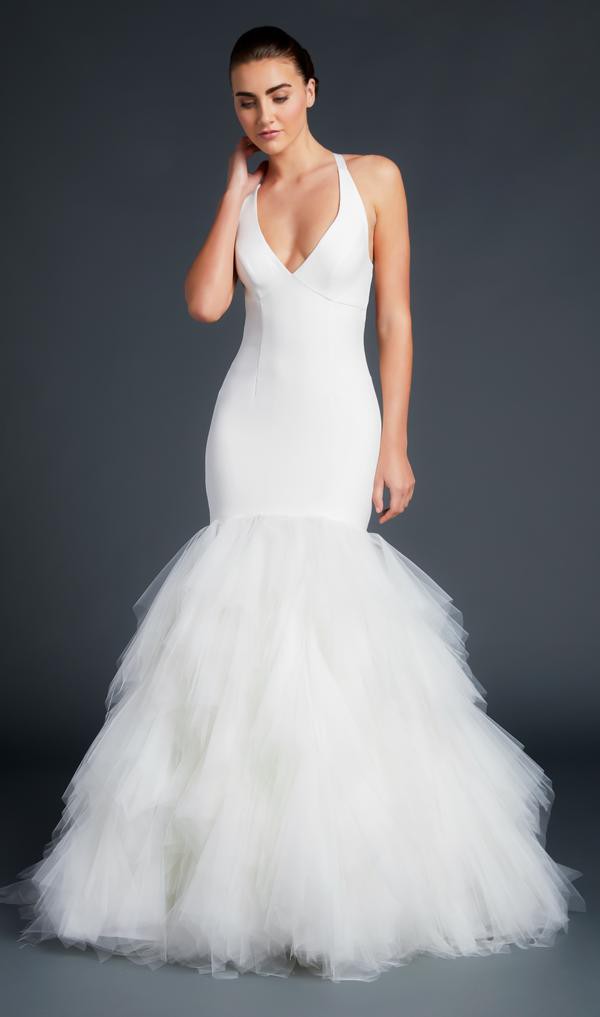 Everything a bride could want in a mermaid silhouette. Hourglass hugging bodice and dramatic tulle skirt base. Sexy, dramatic, yet feminine and sophisticated.
04. Mermaid Corset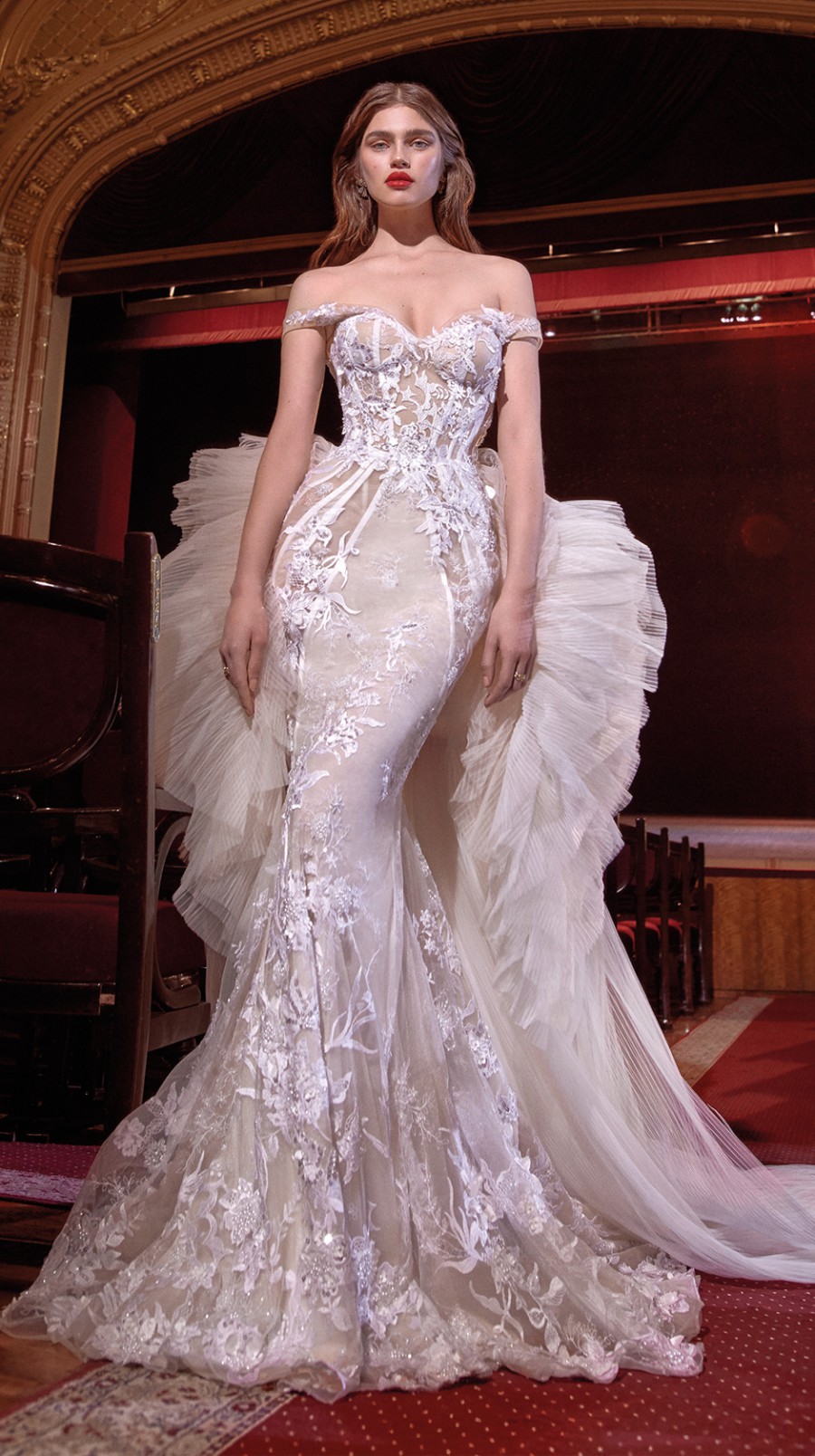 A corset styled mermaid that is fitted to the knee and then flares out into a stunning embroidered fishtail design.
05. Romantic Mermaid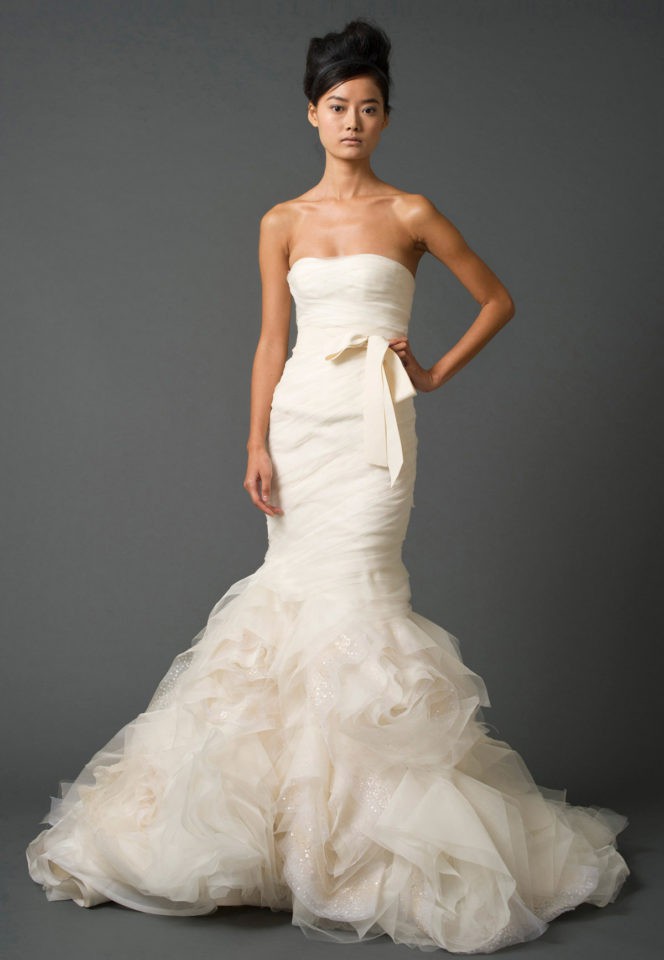 Vera Wang brings us a mermaid style that has all of the drama you dream of when thinking of wearing this silhouette on your big day. Fitted through the bodice and hips, and a dramatic ruffled fishtail from the knees down.
Fit and Flare
A fit and flare gown is is fitted through the bodice and hips, and then flares out to the hemline. Fit and flares are flattering and classic.
Who is it for: Perfect for that bride that wants to find that perfect mix of being form fitted, while also being classic and comfortable. Fit and flares give you that body hugging feel through the top, yet flattering comfort and mobility through the bottom of the dress.
What body type does it flatter: Fit and flares are perfect for brides looking to show off their hourglass silhouette, while still having enough room in the legs to easily walk around and dance! A fit and flare can show off the curves of a curvy bride, without being too tight. It can always give a bit more of an hourglass appearance to a more petite bride!
What to watch out for: Fit and flares are going to be the least hip hugging between the mermaid, trumpet, and itself. So for brides that are really craving that tight style - consider a mermaid or trumpet. That being said, a fit and flare may be easier to move about in compared to a mermaid or trumpet.
Here are some of our favorites:
01. Sleek Fit & Flare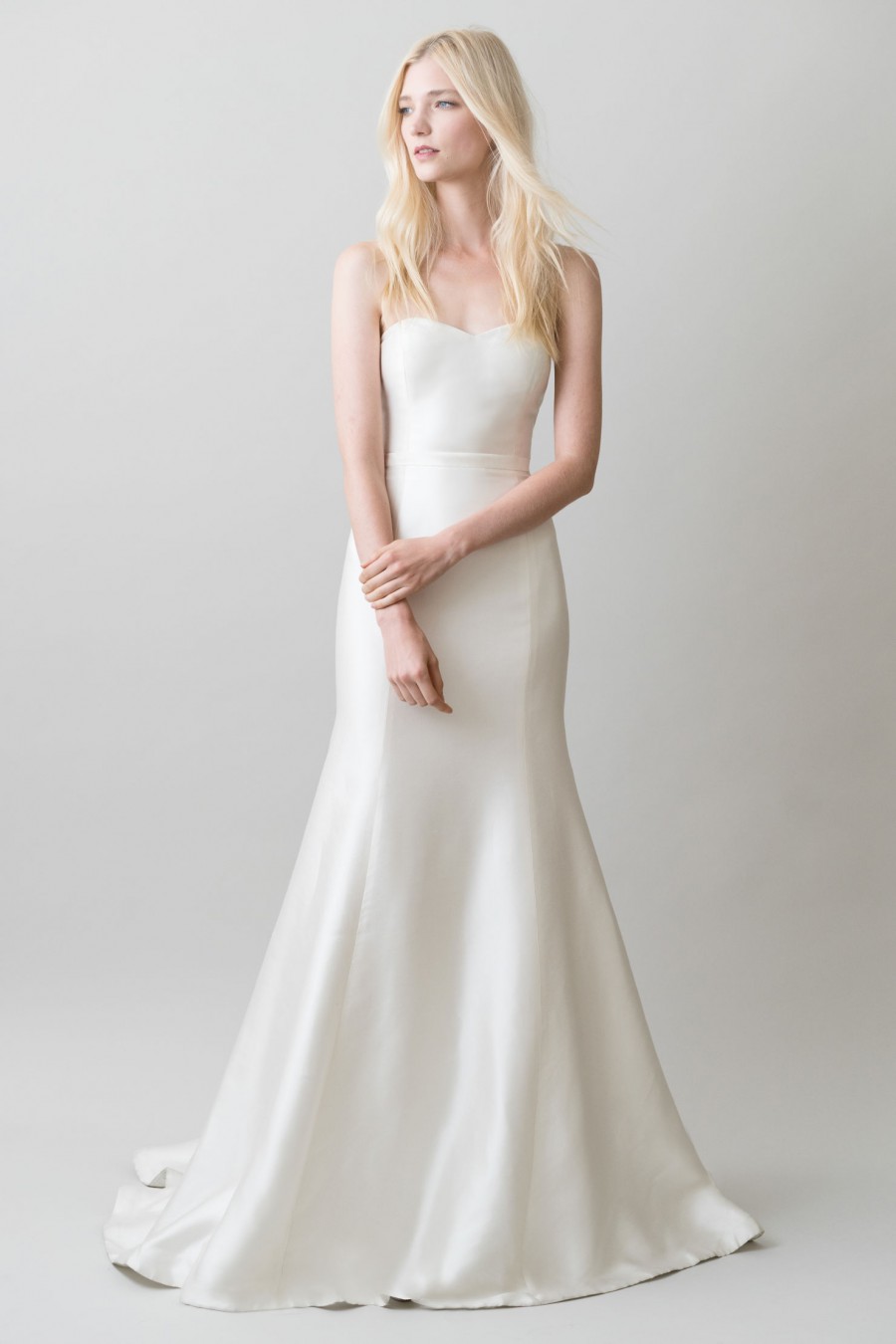 By Kathryn Schrotenboer