Move over dramatic necklines or open back wedding styles - it is all about side styling now!
Modern day wedding fashion is getting sexier and sassier with dramatic side cut accents. From barely there hemline styles, to subtle geometric cutouts, side accenting is everywhere. These accents are sometimes dramatic, and sometimes subtle. They accent hip hugging silhouettes and are creating contemporary drama like nothing we have ever seen.
01.

Modern Glam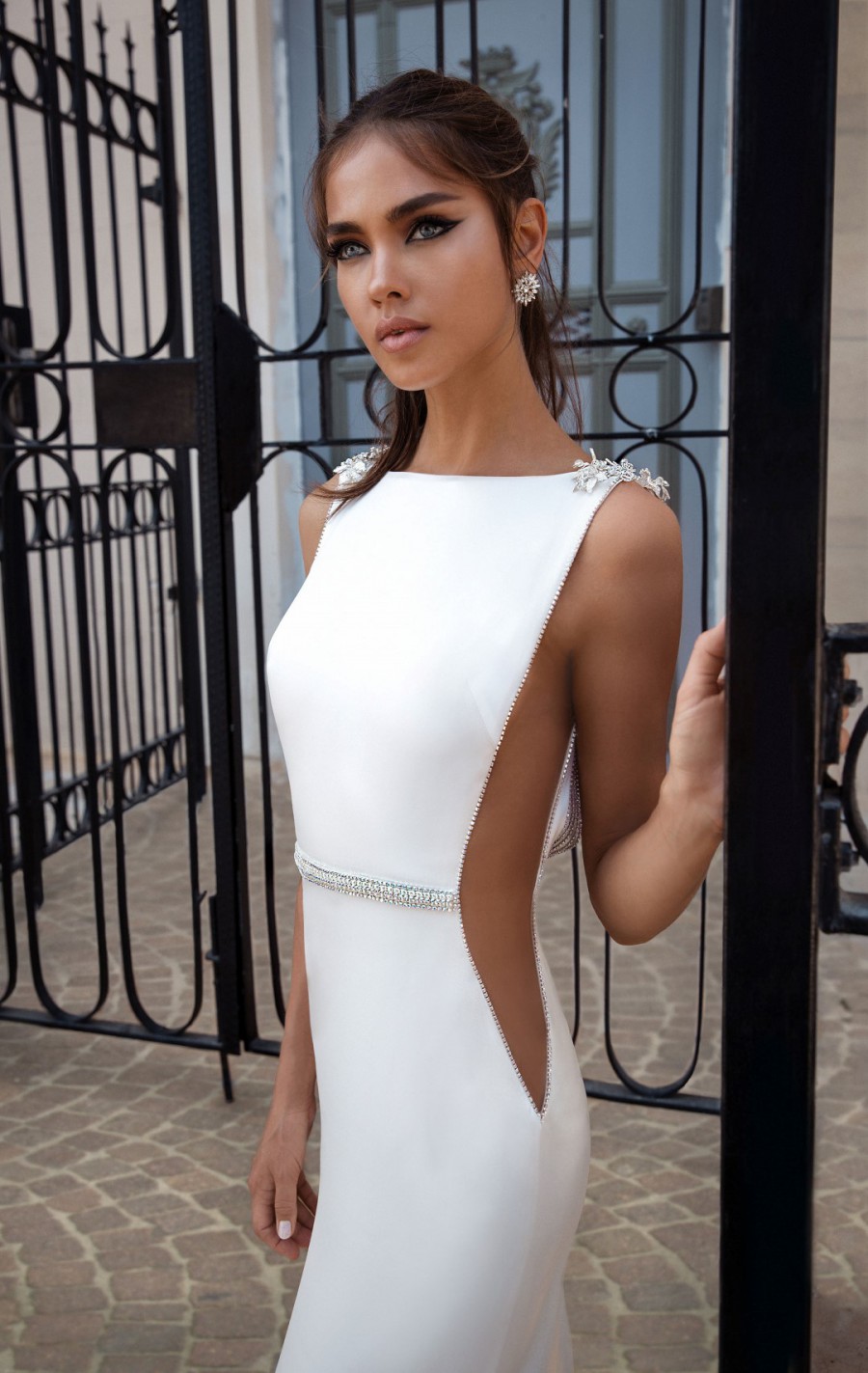 We are starting off our side accented wedding gowns in a big way with this plunging side cut wedding gown by Elihav Sasson. The sleek, high neck silhouette of this dress is modest and classy. But the dramatic side openings add a contemporary sex appeal to the look.
02.

Summer Bohemian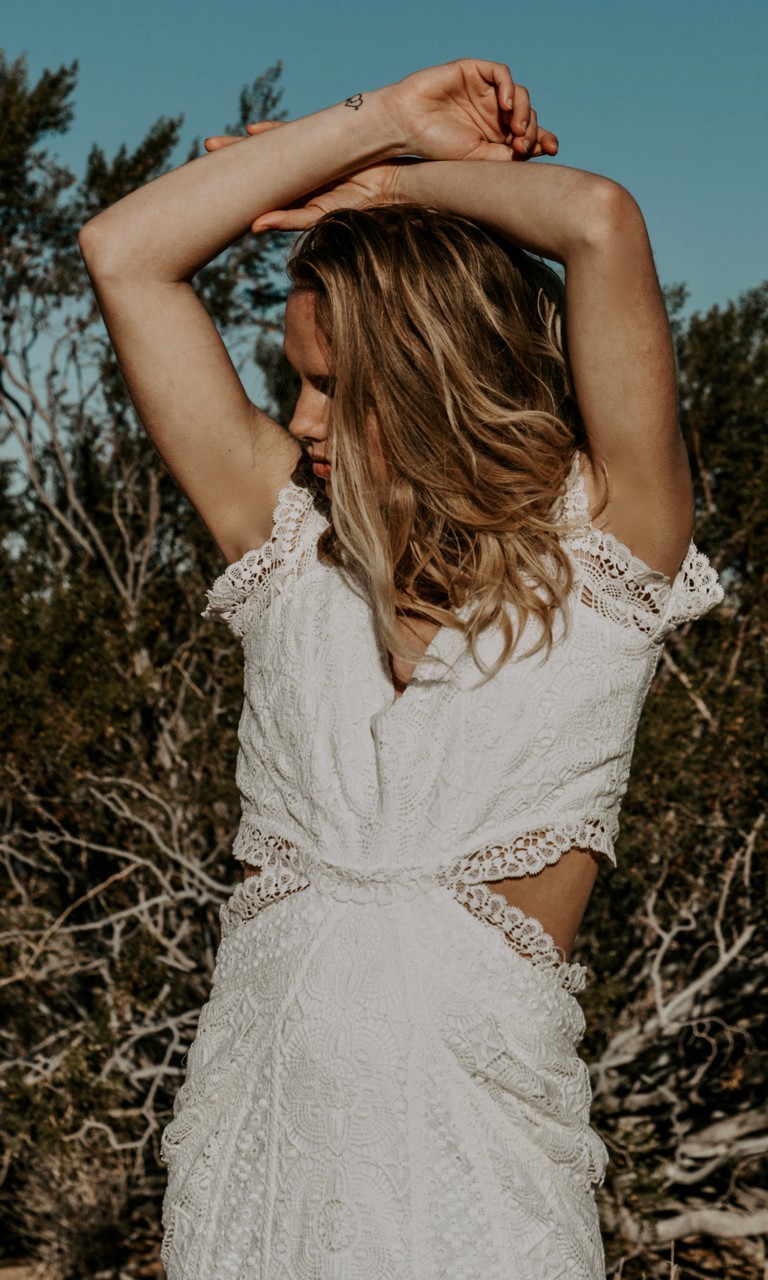 Daughters of Simone bring us a stunning summer ready bohemian wedding gown style with breezy side cutouts. A dreamy gown for any wedding day bohemian princess.
03.

Sheer Lace Cutouts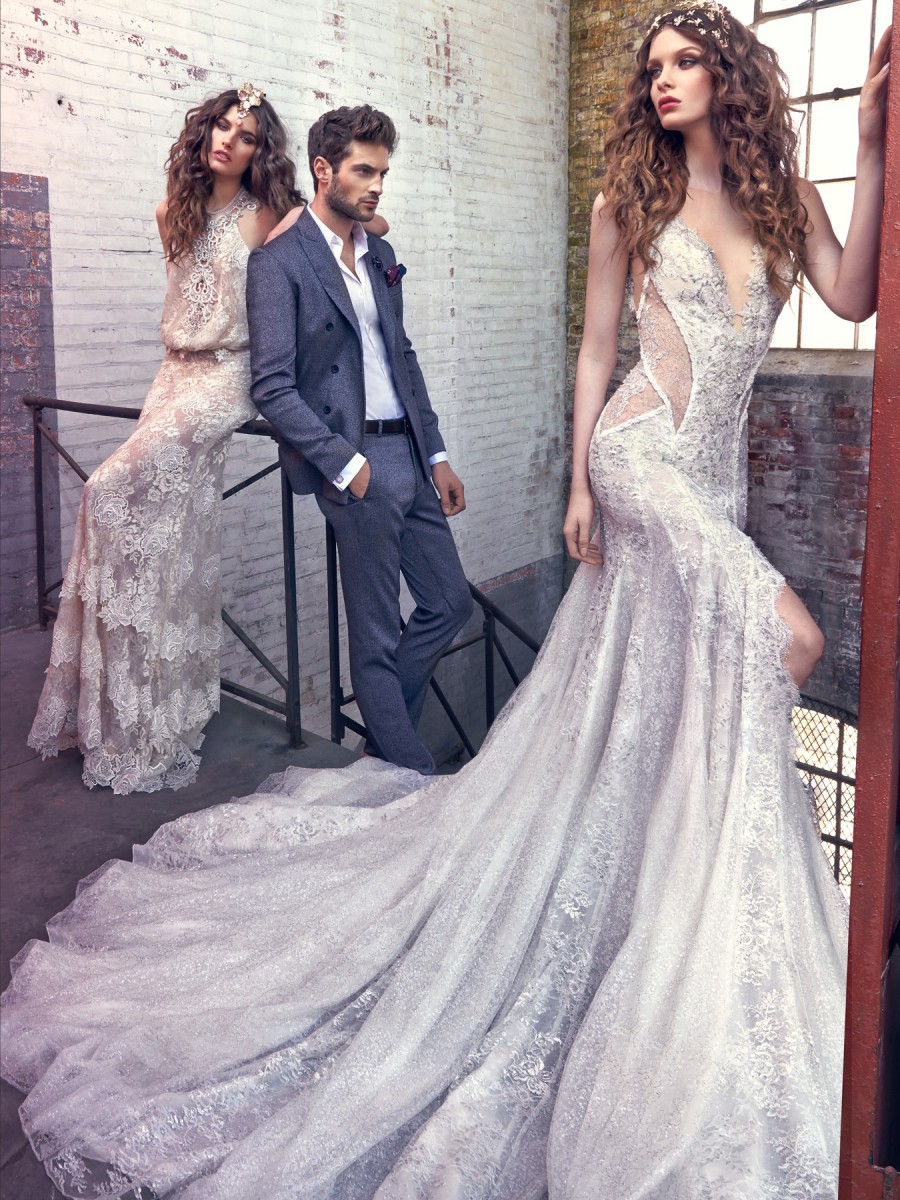 An ultra glam tulle and lace wedding gown that features sheer lace panel cutouts that absolutely steal the show. The side cutouts are unexpected shapes that create a gorgeous sheer silhouette.
04.

Dramatic Ball Gown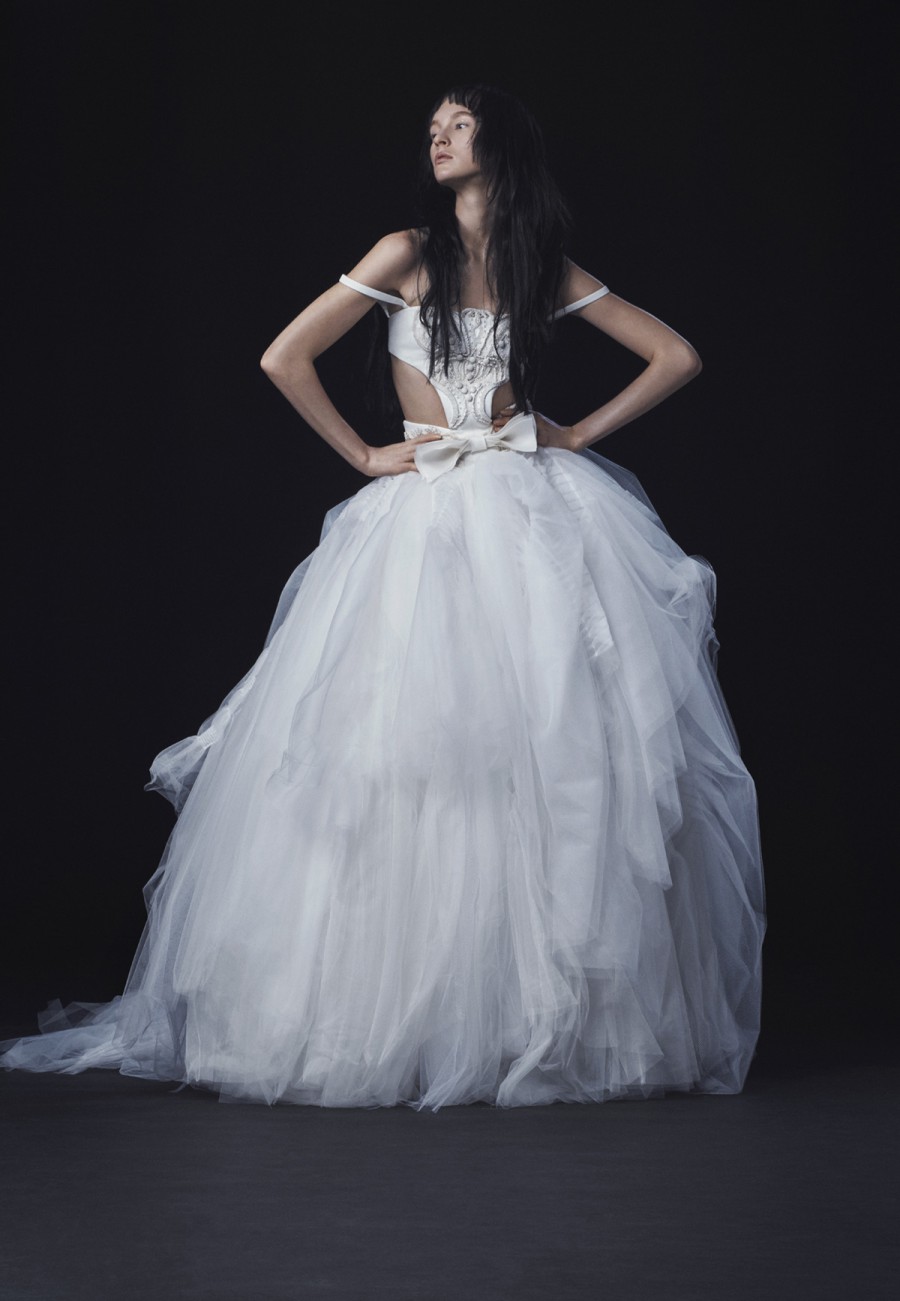 This truly one of a kind ball gown is not for your traditional princess. A dramatically cut and layered tulle skirt is accented by a boldly cut bodice. Intricate detailing and large side cut outs create a princess ball gown style like nothing else.
05.

At the Hips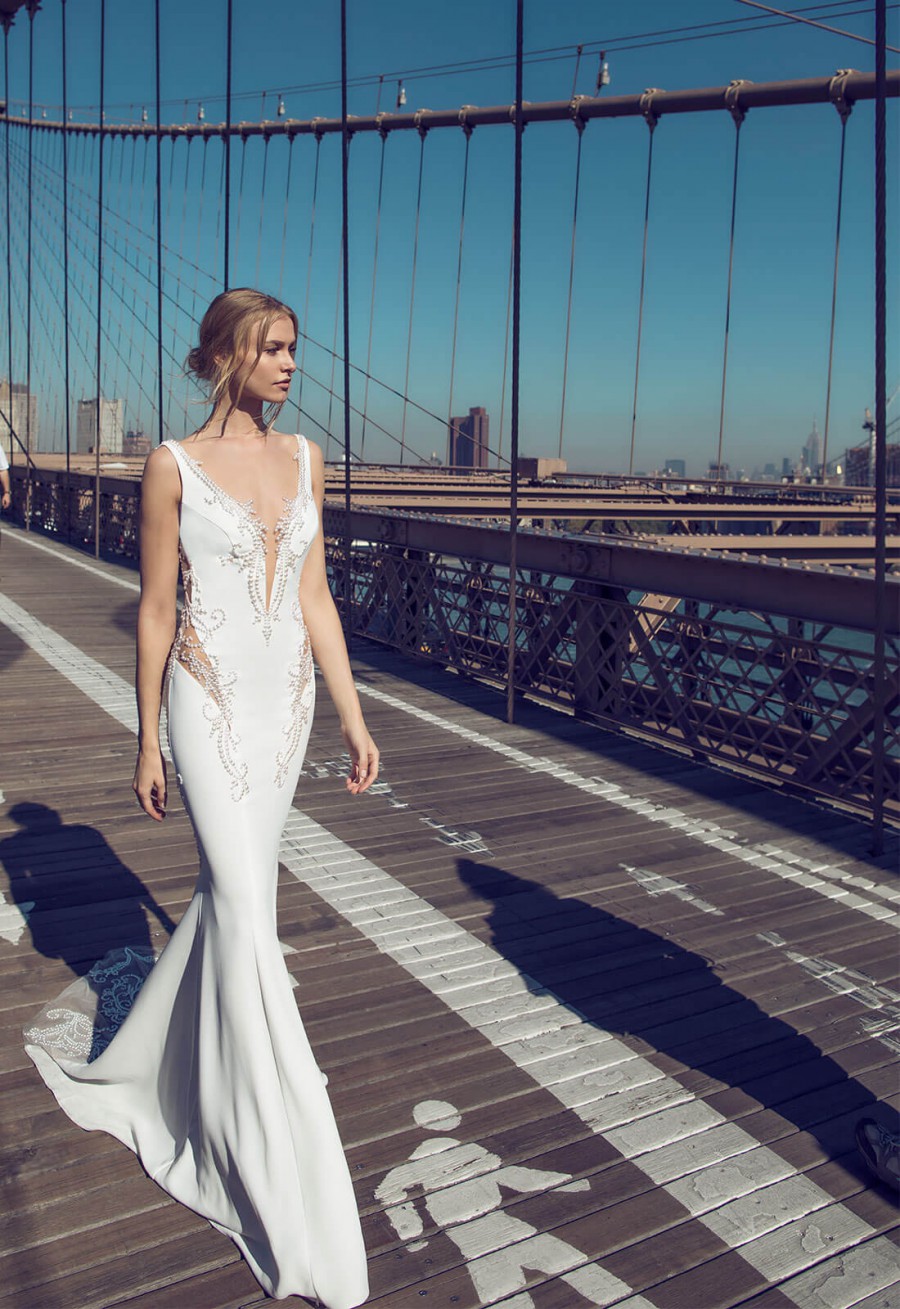 Sleek and stunning - this look from Pnina Tornai is absolutely captivating. The deep V neckline is mimicked in deep side and hip cut outs. These illusion cuts are adorned with delicate pearl detailing that make this style really pop.
06.

Beach Ready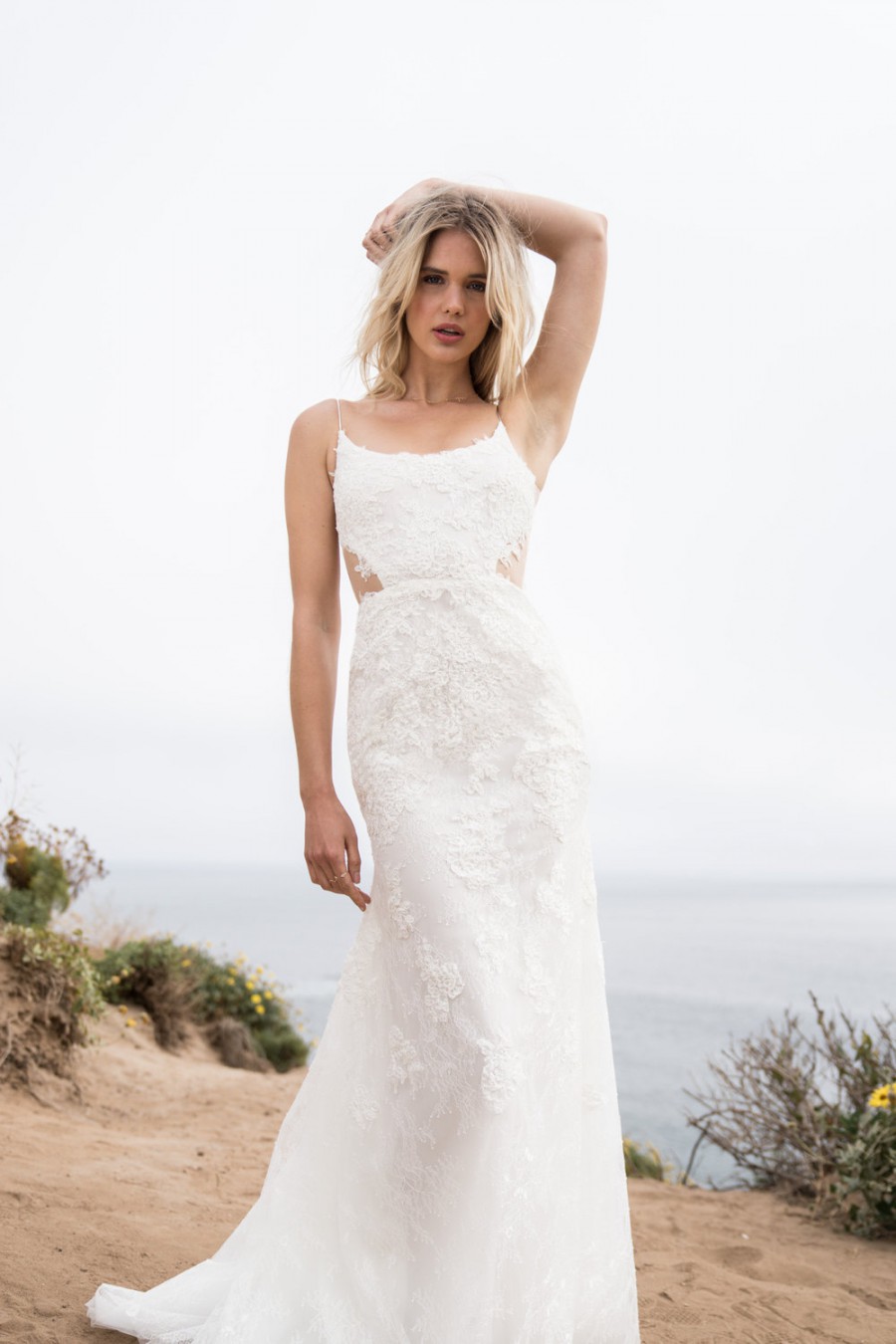 A simple beach ready style with subtle side cutouts to add a touch of breezy sexiness to the look. This would be a perfect get-a-way style - or a fashion statement for a warm outdoor wedding day.
07.

Exotic French Lace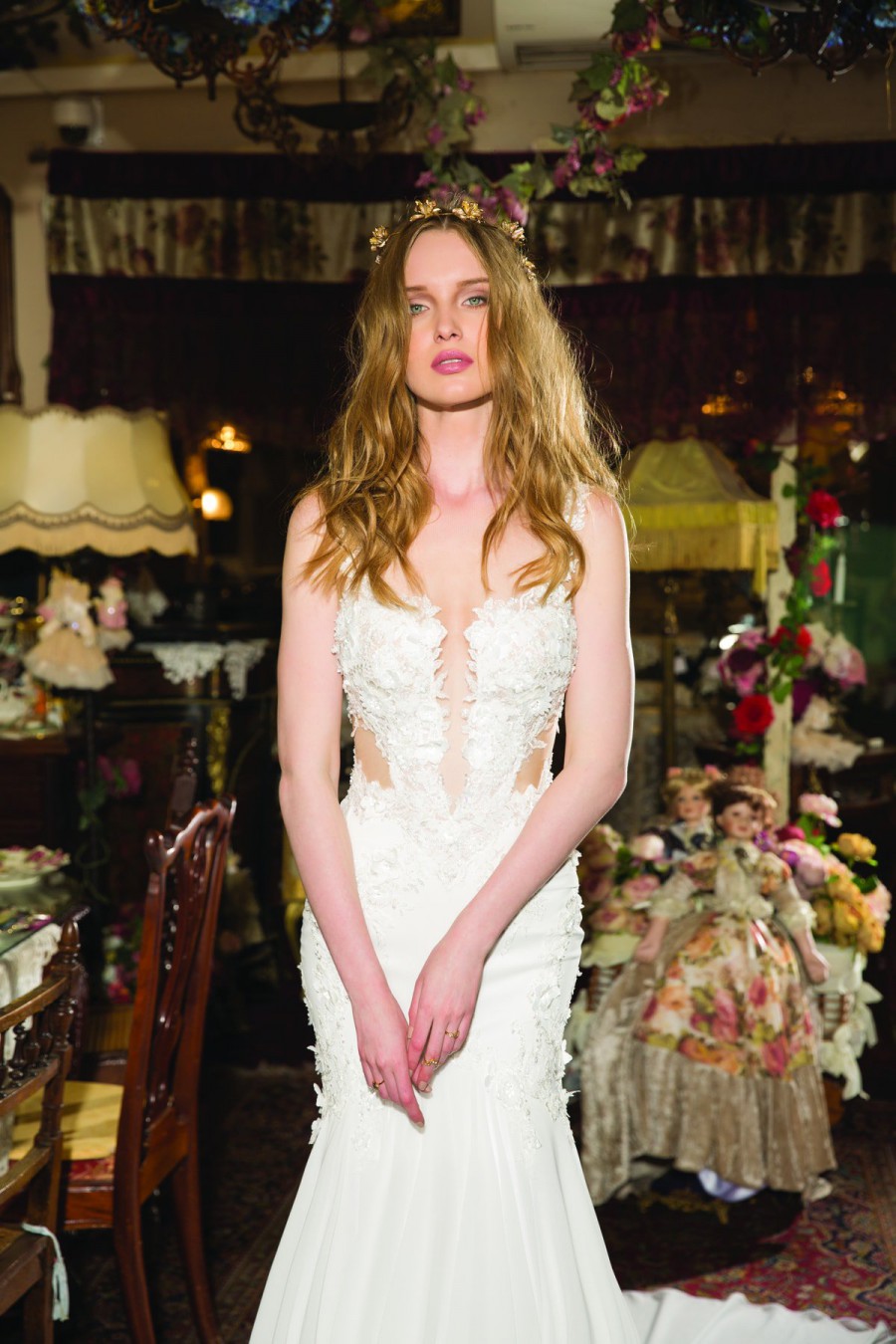 An absolutely stunning French lace wedding gown that is all about its sexy bodice detailing. A plunging neckline and side cutouts give this gown an exotic barely-there finish. Perfect for a hot summer day wedding.
08.

Side Slits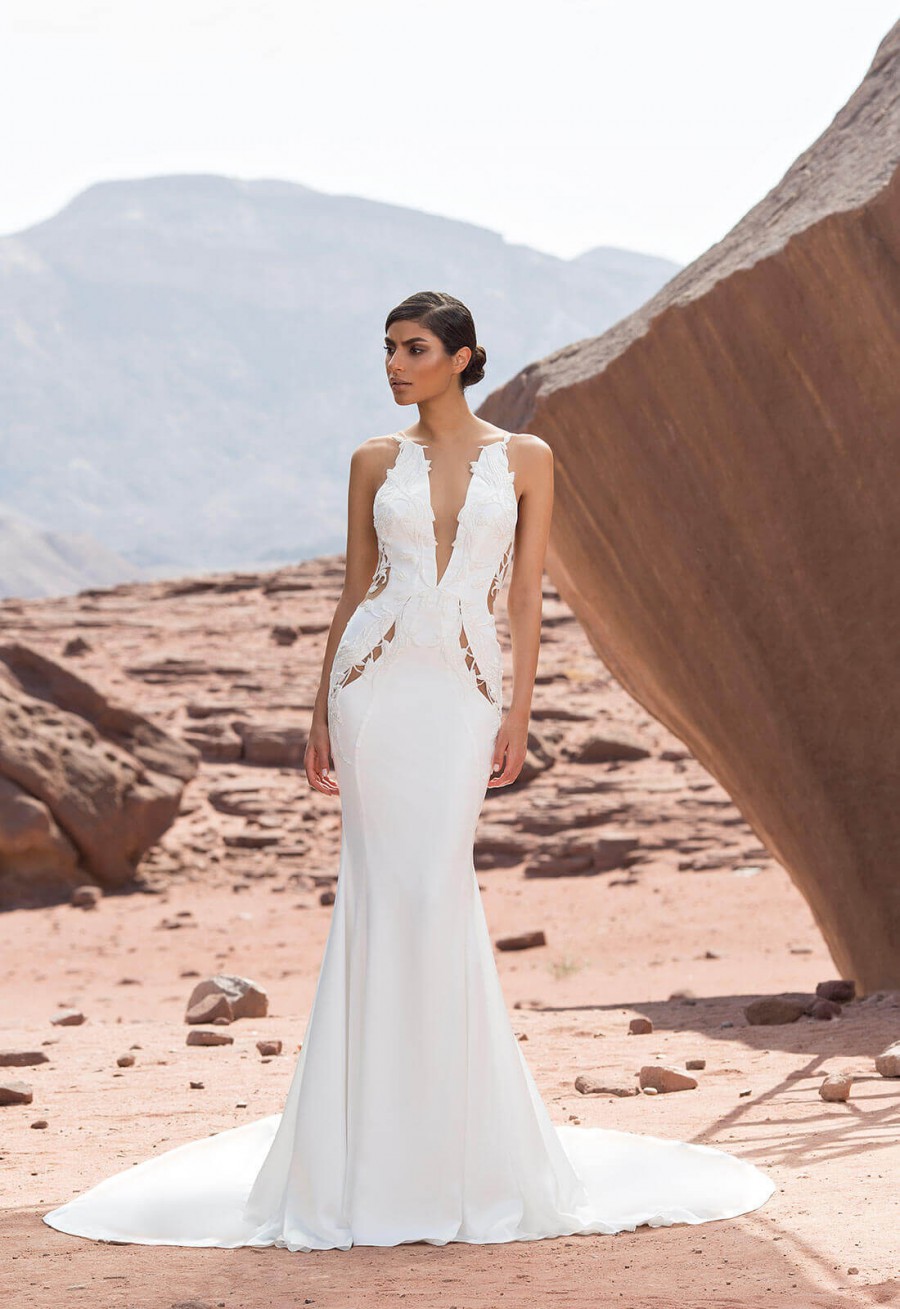 Another stunning wedding gown from Pnina Tornai. This look features sweeping illusion cut outs at the sides and front hips of the gown. A completely unique take on this trending cutout design.
09.

Modern Blooms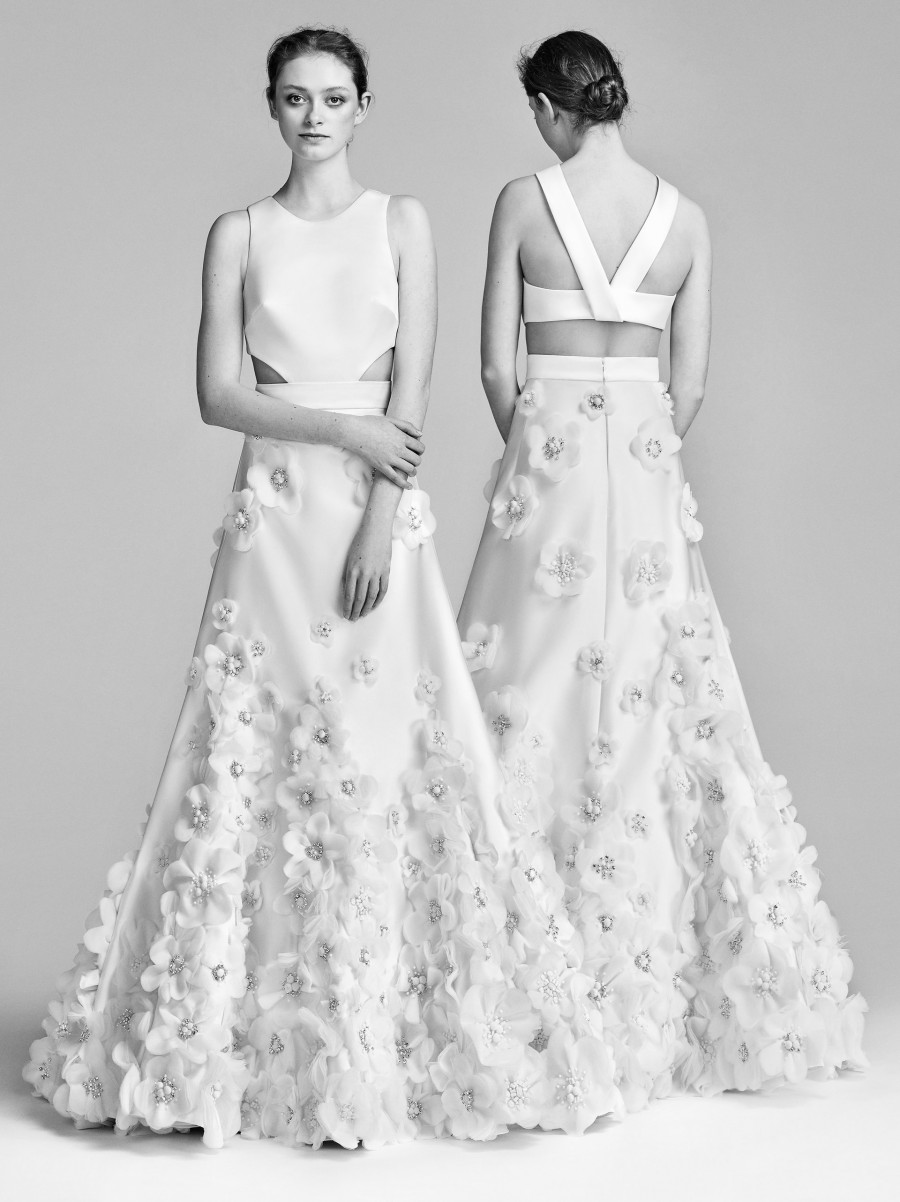 Our next side cutout wedding gown style is from Viktor Rolf. This stunning contemporary wedding gown features dramatic side cutouts that lead into a semi open back style. Finished off with overside dimensional florals, this gown is and exciting contemporary bridal style.
10.

Modern Bohemian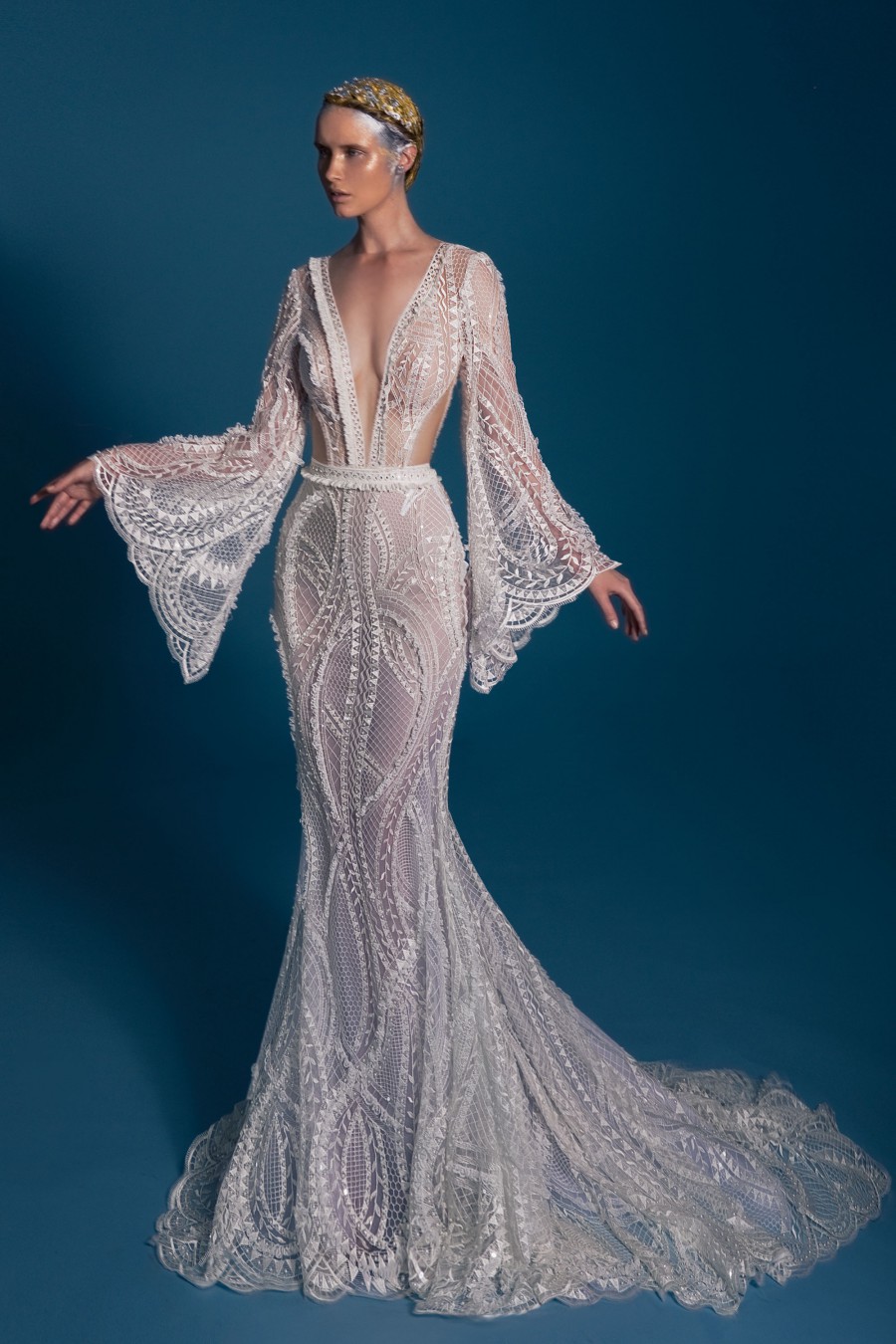 This gorgeous contemporary bohemian inspired gown would not be complete without its delicate side cutouts. These side cuts paired with a plunging neckline help to accentuate the waist, and add a sultry finish to this bell sleeve wedding gown.
11.

Stunning Mermaid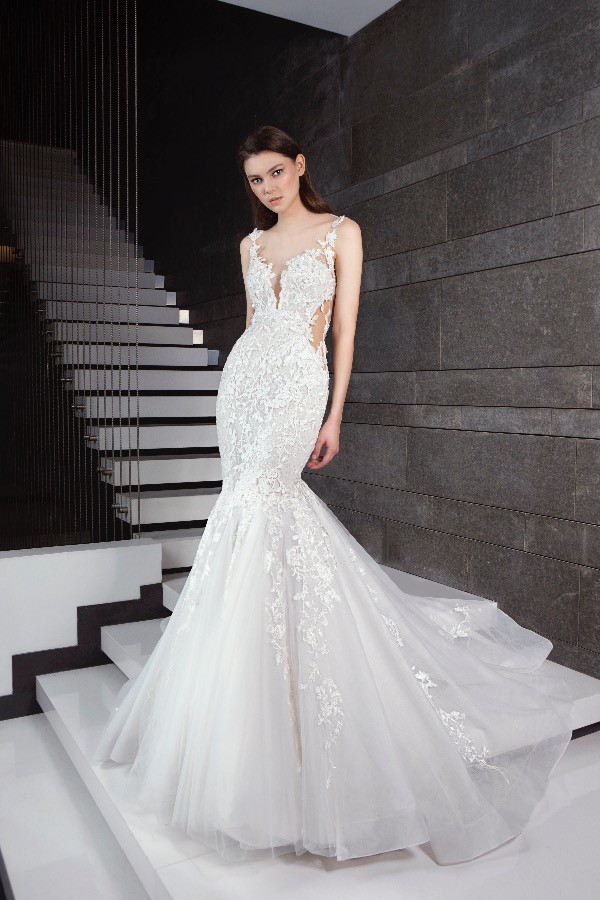 An elegantly stunning lace and tulle mermaid from Tony Ward. To add a contemporary touch to this traditional style are subtle side cutouts that add drama to the hip hugging effect of this gown.
12.

Captivating Design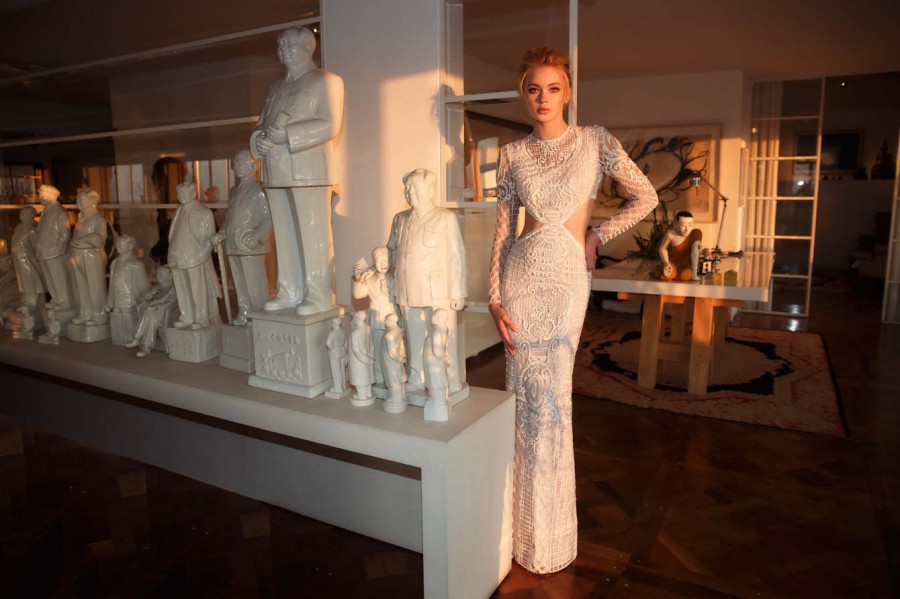 An absolutely captivating wedding gown with all over intricate detailing. This full sleeve, high neck gown, features large side cutouts that accentuate the waist, and add a sexy finish to this full coverage look.
13.

Side Illusion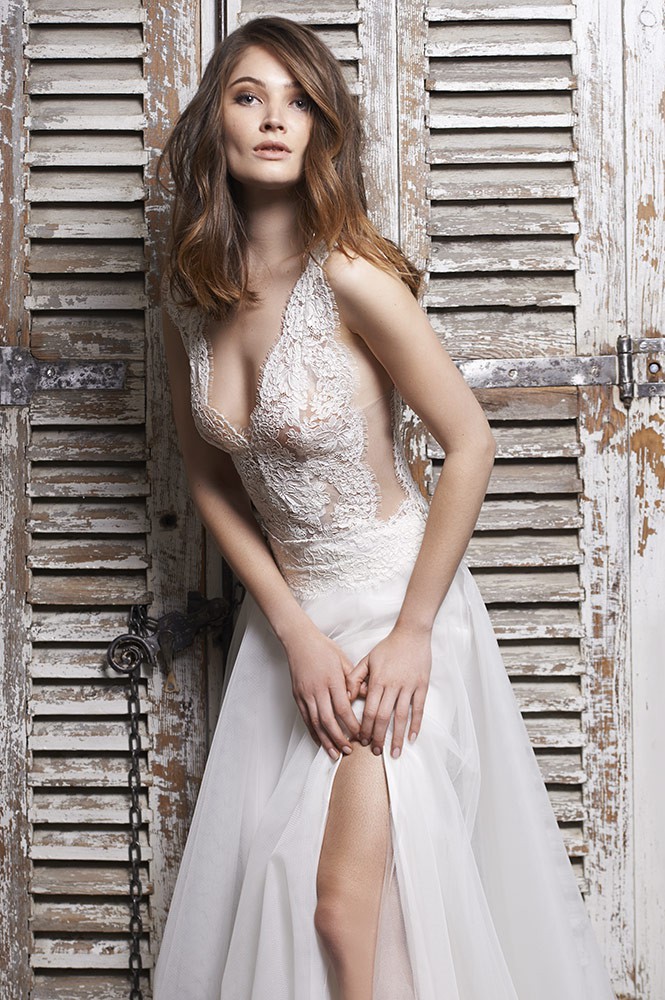 Subtle illusion side cuts add to the sexy appeal of this feminine gown. Sweet, simple, and just a touch of sultry.
14.

Highlight the Curves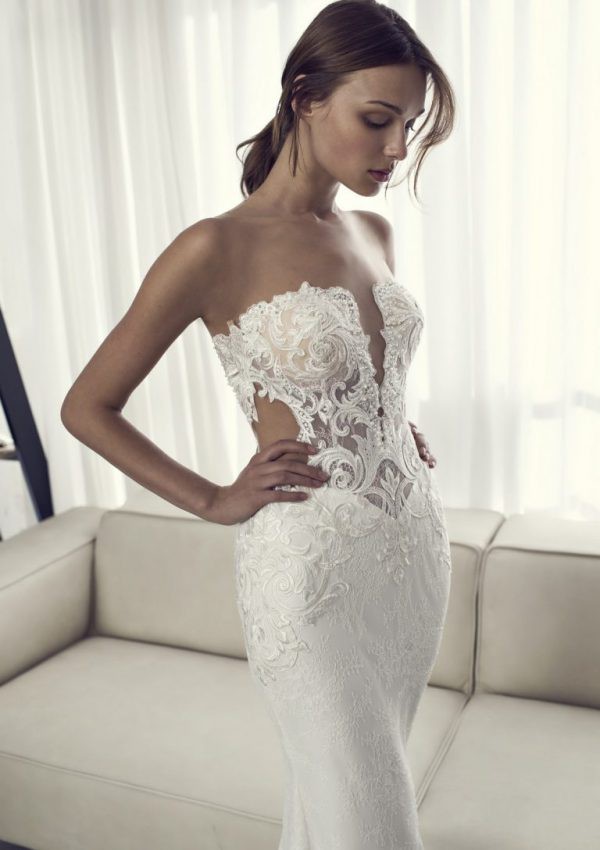 This next strapless gown from Riki Dalal is all about highlighting the brides curves. This bodice of this gorgeous gown plays with elements of transparency and cutouts - including the gorgeous side cutouts that accentuate the brides waist.
15.

Lace Ribbons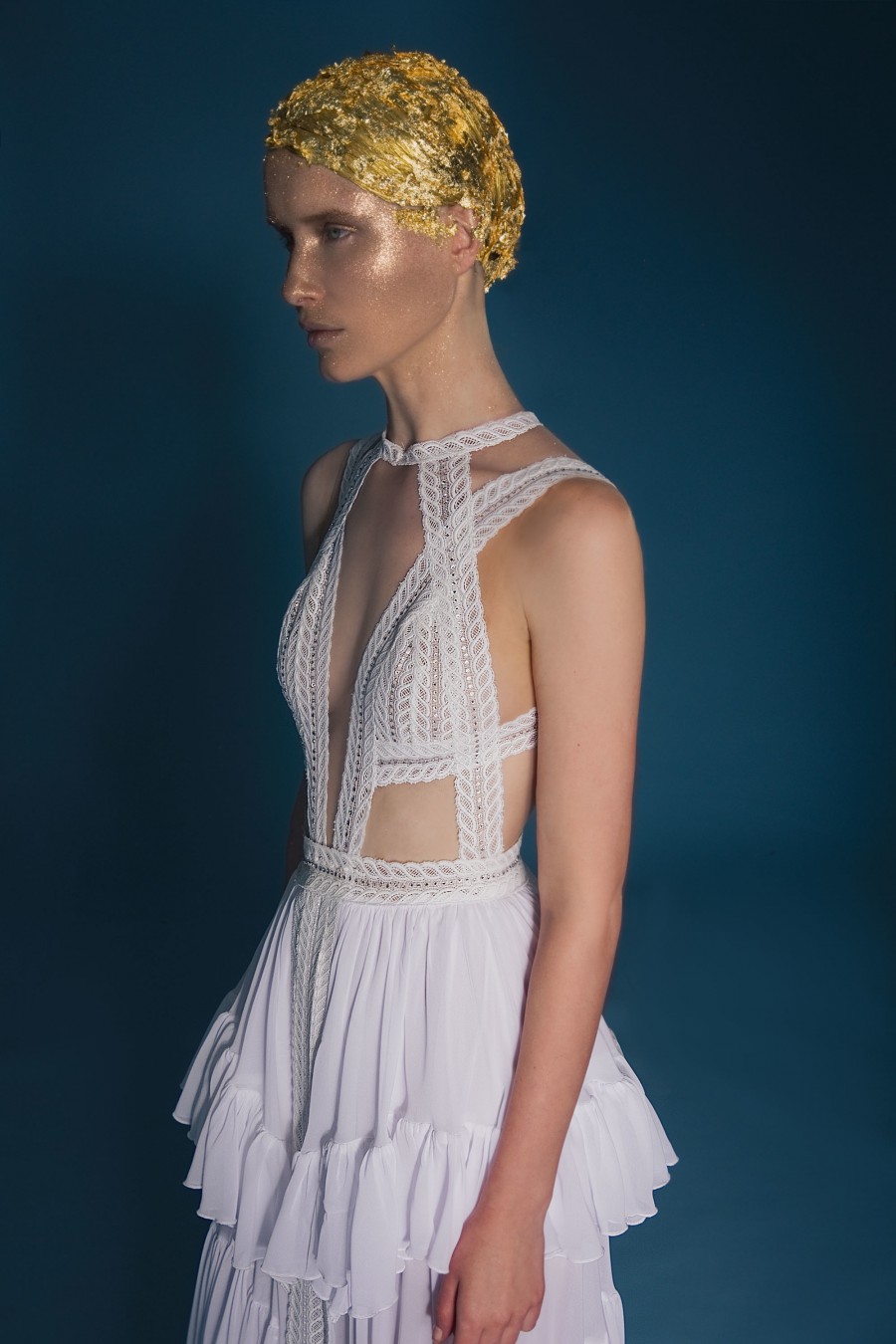 Lior Charchy brings us our next side cutout wedding style. The bodice of this gown seems to be made up of only a few delicate and overlapping lace ribbons. This barely-there style creates multiple side cutouts for a truly one of a kind look.
16.

Single Side Cut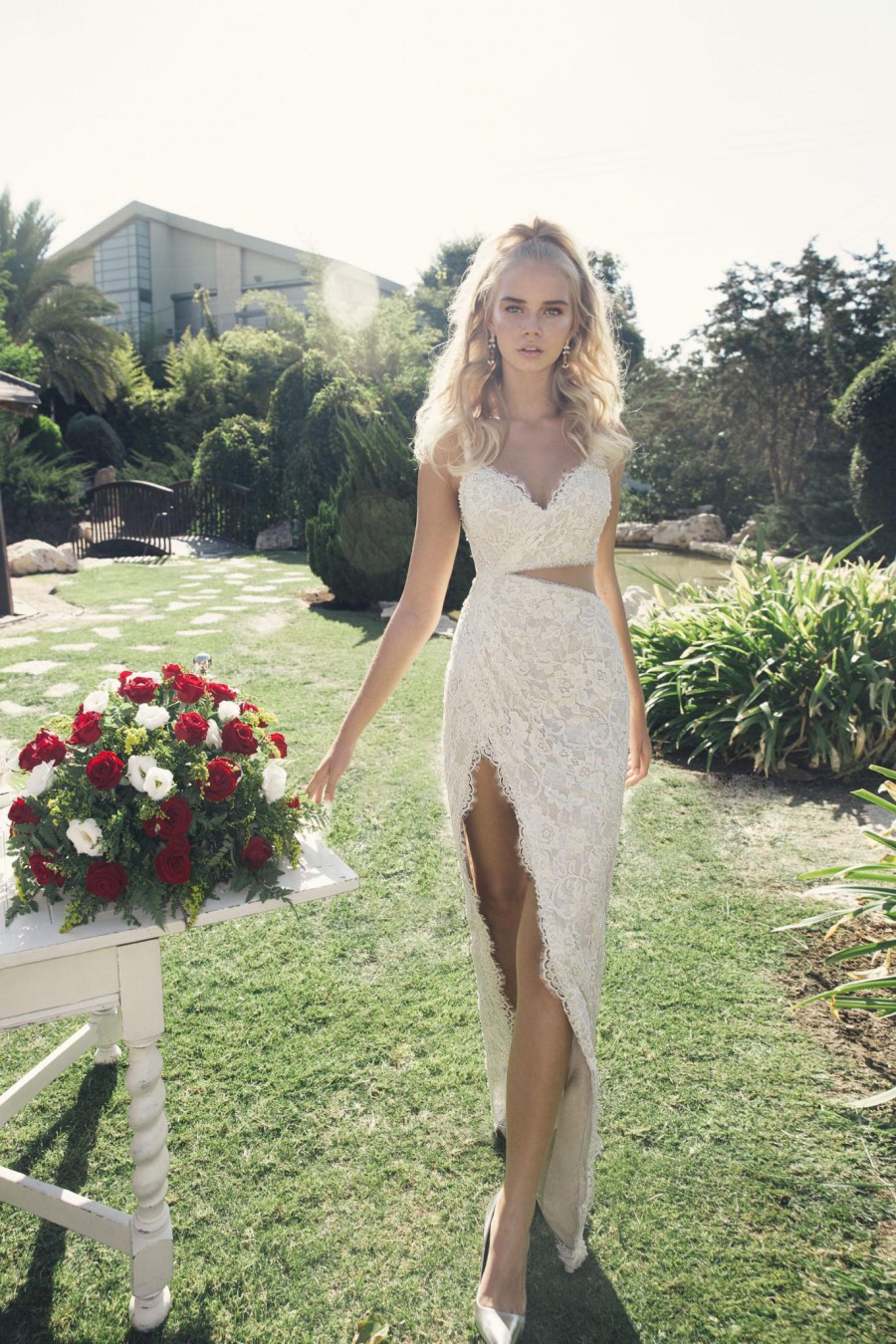 This single side cutout gown is balanced with a deep front slit on the opposite side. Gorgeous revealing accents.
17.

Asymmetric Cut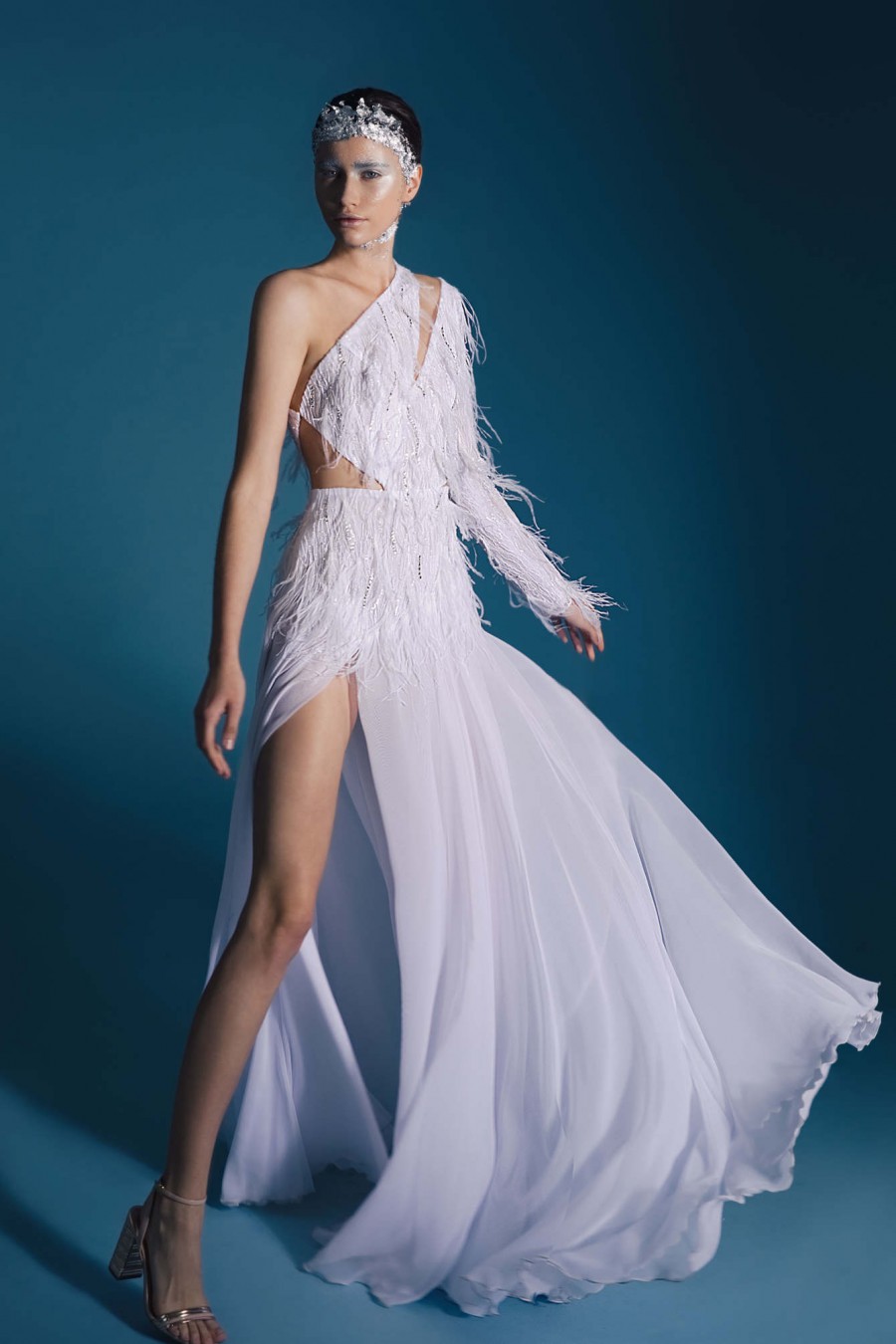 A completely unique and very untraditional wedding gown that features an asymmetric one shoulder neckline, and opposing side cutout - creating gorgeous geometric shapes across the bodice of the bride.
18.

Illusion Accenting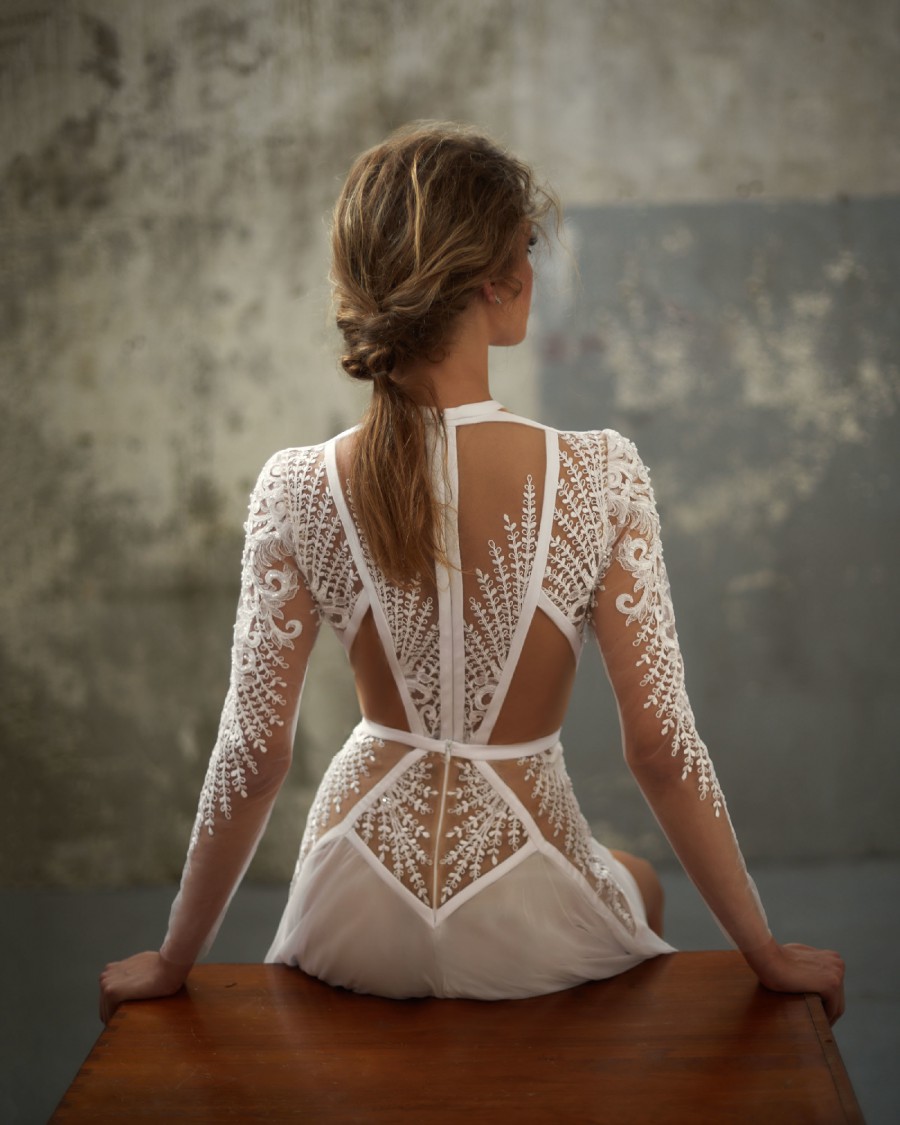 This next gown is completely defined by its illusion panels and large side cutout design. The sleek white ribbons create a gorgeous geometric design that keeps the viewers eye constantly moving around this one of a kind gown.
19.

Ruffle Netting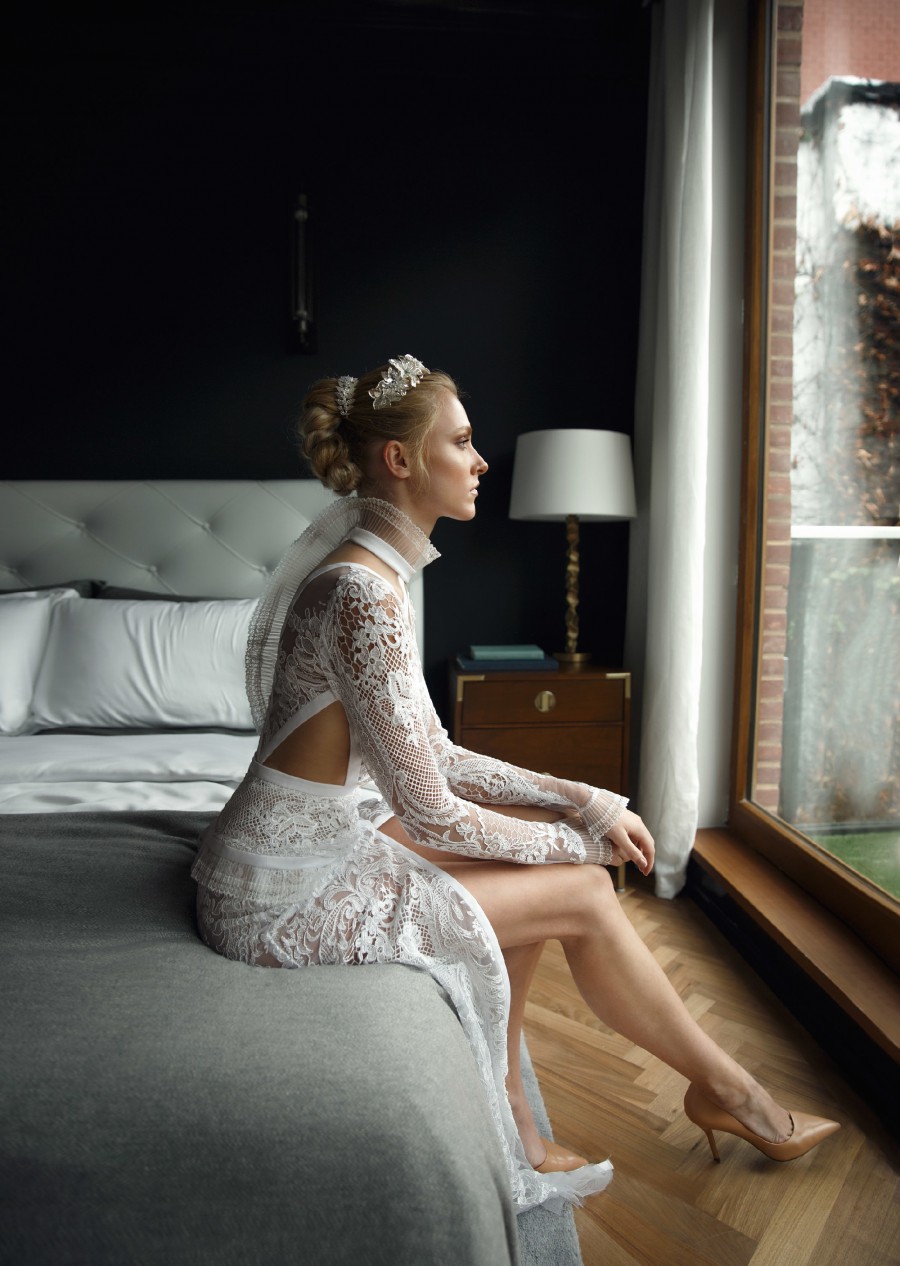 A one of a kind bridal style featuring net fabric and dimensional ruffle accents. The triangular side cutouts add to the overall drama of this truly unique wedding style.
20.

White Modern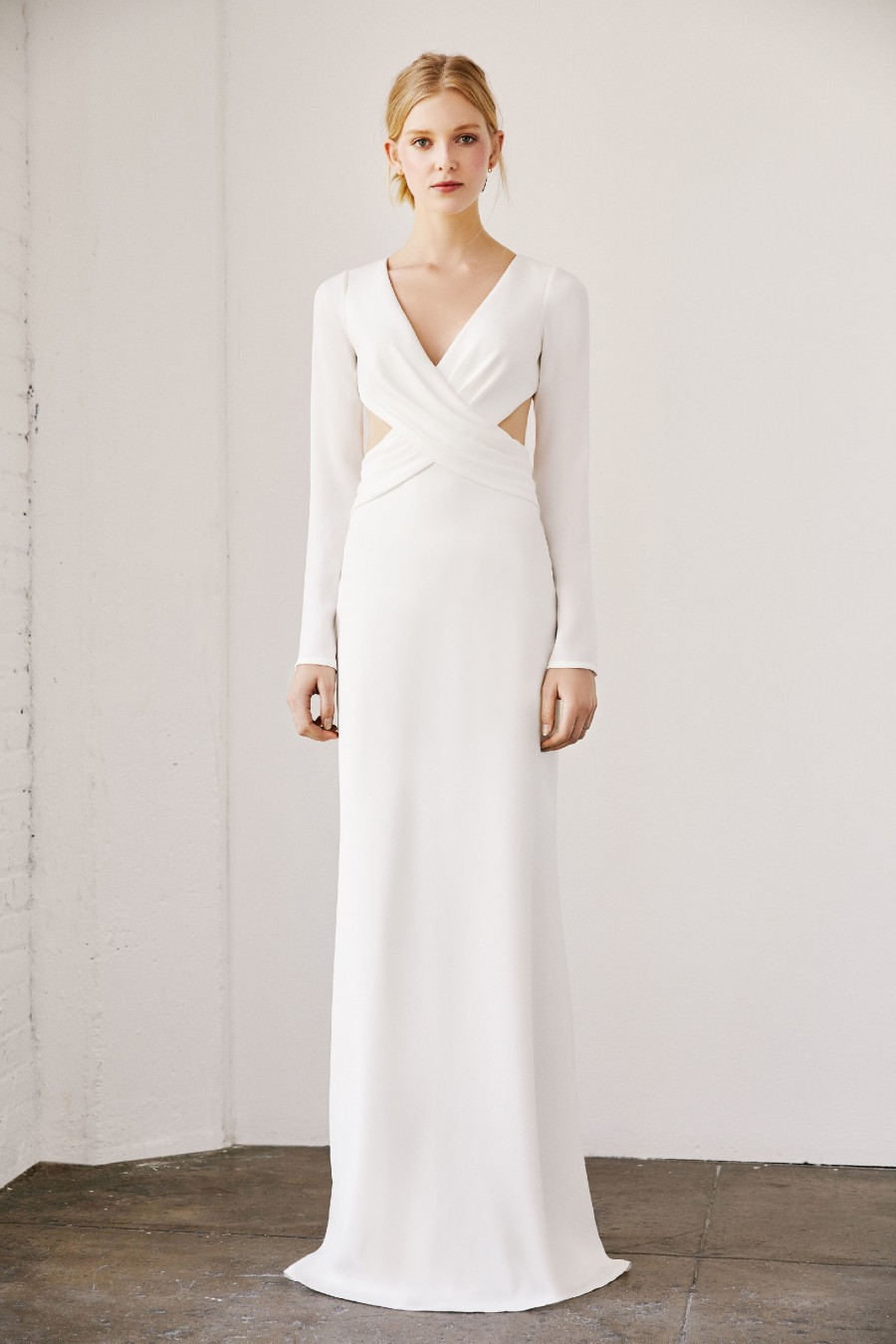 A timeless modern wedding gown from Tadashi Shoji that has a sleek ease to it. Gorgeous triangular side cutouts accentuate the wrapping effect of the bodice and add a sultry tough to this modest wedding style.

By Kathryn Schrotenboer