Floral prints aren't just for the bridesmaids anymore. Contemporary brides are embracing feminine prints for a unique wedding day look.
Floral accents have always been a wedding day classic, but floral print wedding gowns are a contemporary trend that we are seeing more and more. If you are a floral loving bride, looking for a warm weather wedding style, floral prints are the perfect way to make a big statement, in a feminine way.
01.

Something Blue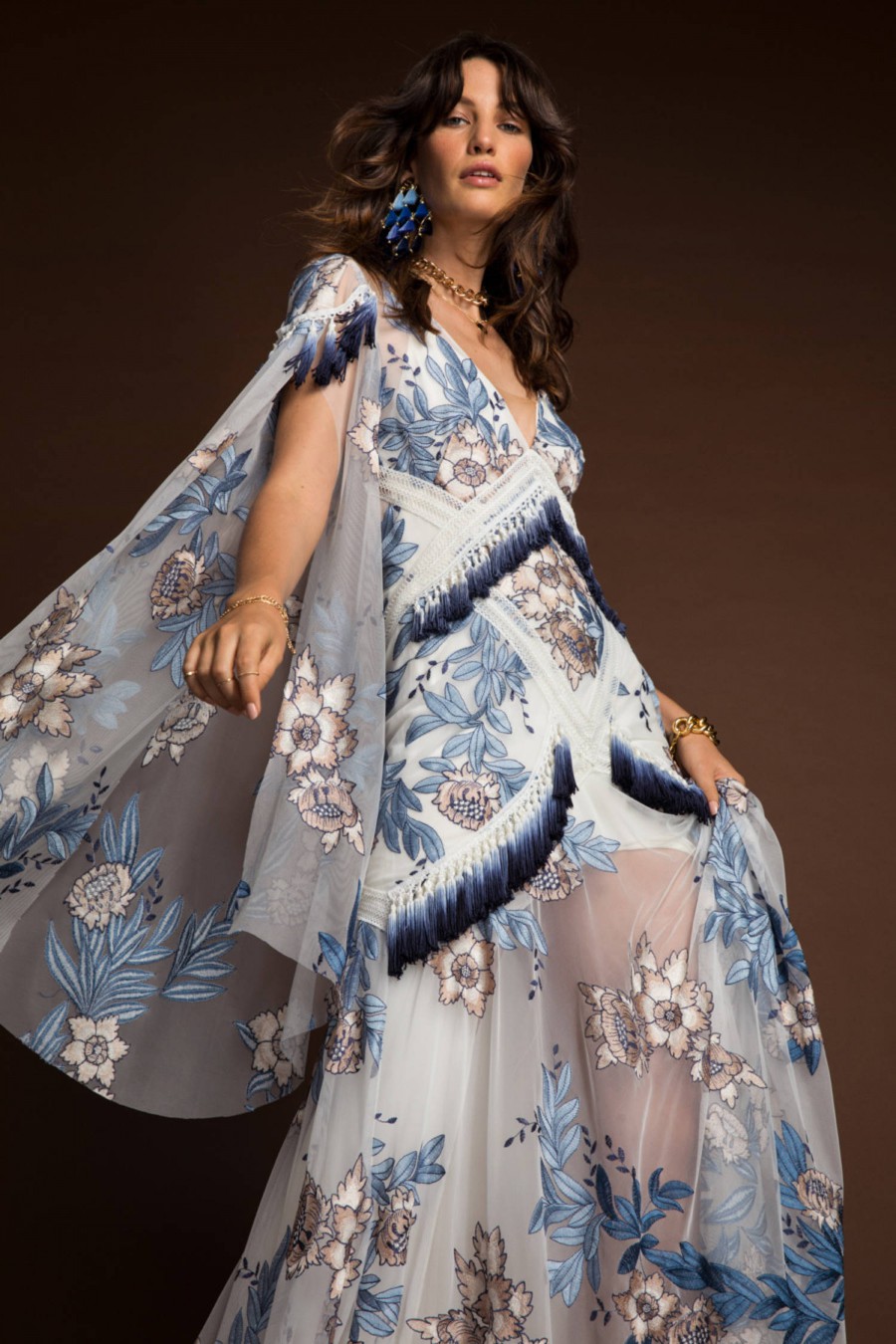 We are starting off this list of printed floral bridal styles in a big way with this blue boho style from Rue de Seine. Printed florals, blue ombre fringe and airy sleeves create an effortless bohemian bridal look!
02.

Chic Pansies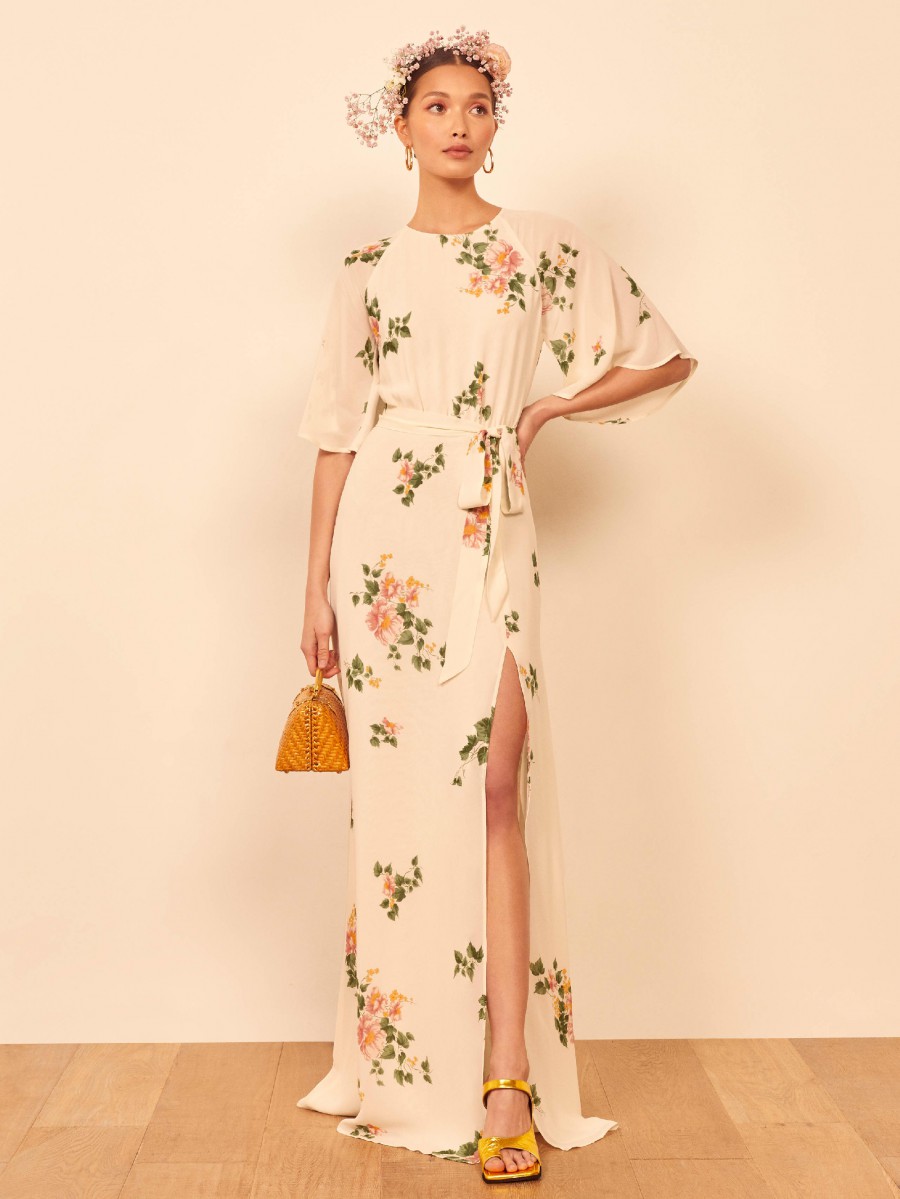 This pansy printed gown is ultra chic with its high neckline, bell sleeves, cutout back and high slit. This look shows that a simple bridal gown doesn't have to be boring.
03.

Kimono Florals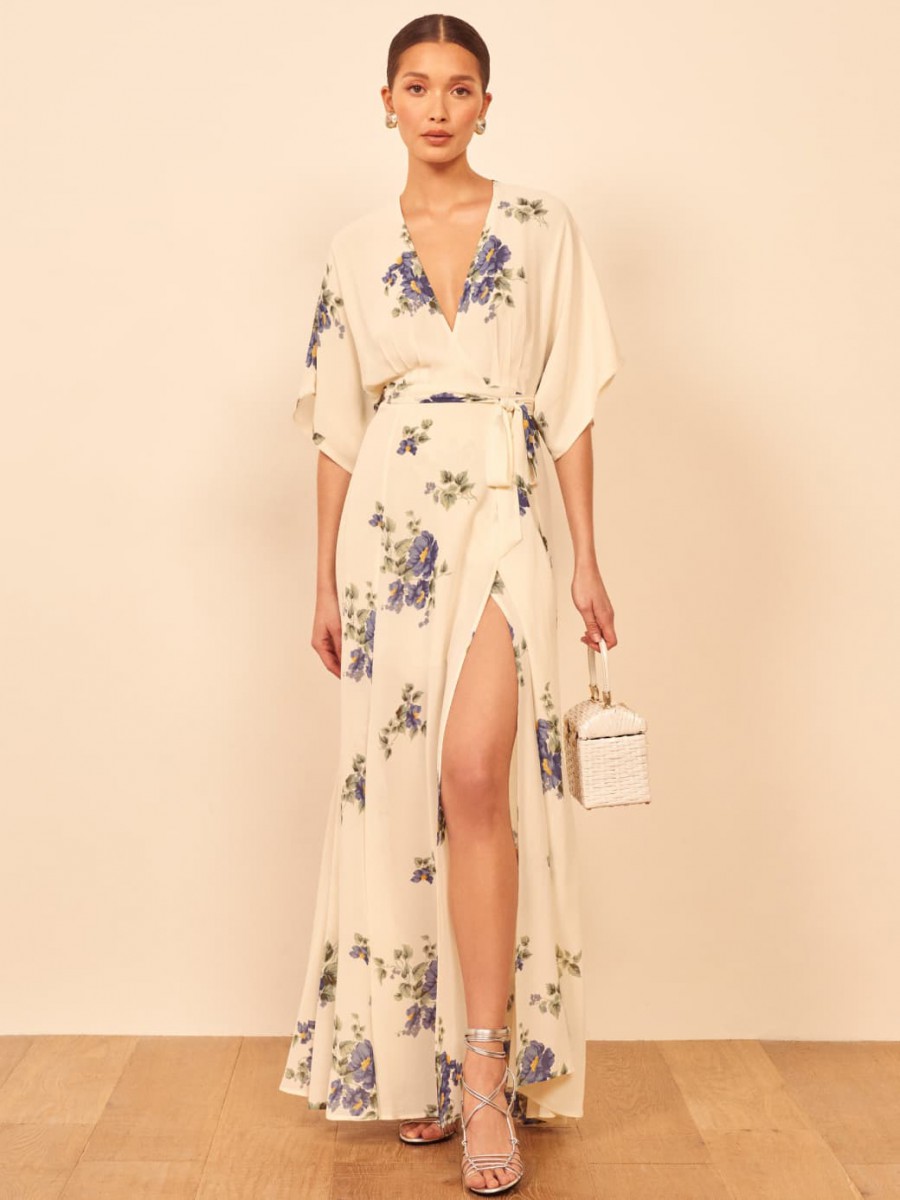 If you loved the gown above, then you are sure to love this one from The Reformation as well. A similar simple cut gown, but in a kimono wrap style. The all over purple petals have us dreaming of a romantic garden wedding day.
04.

Bohemian Florals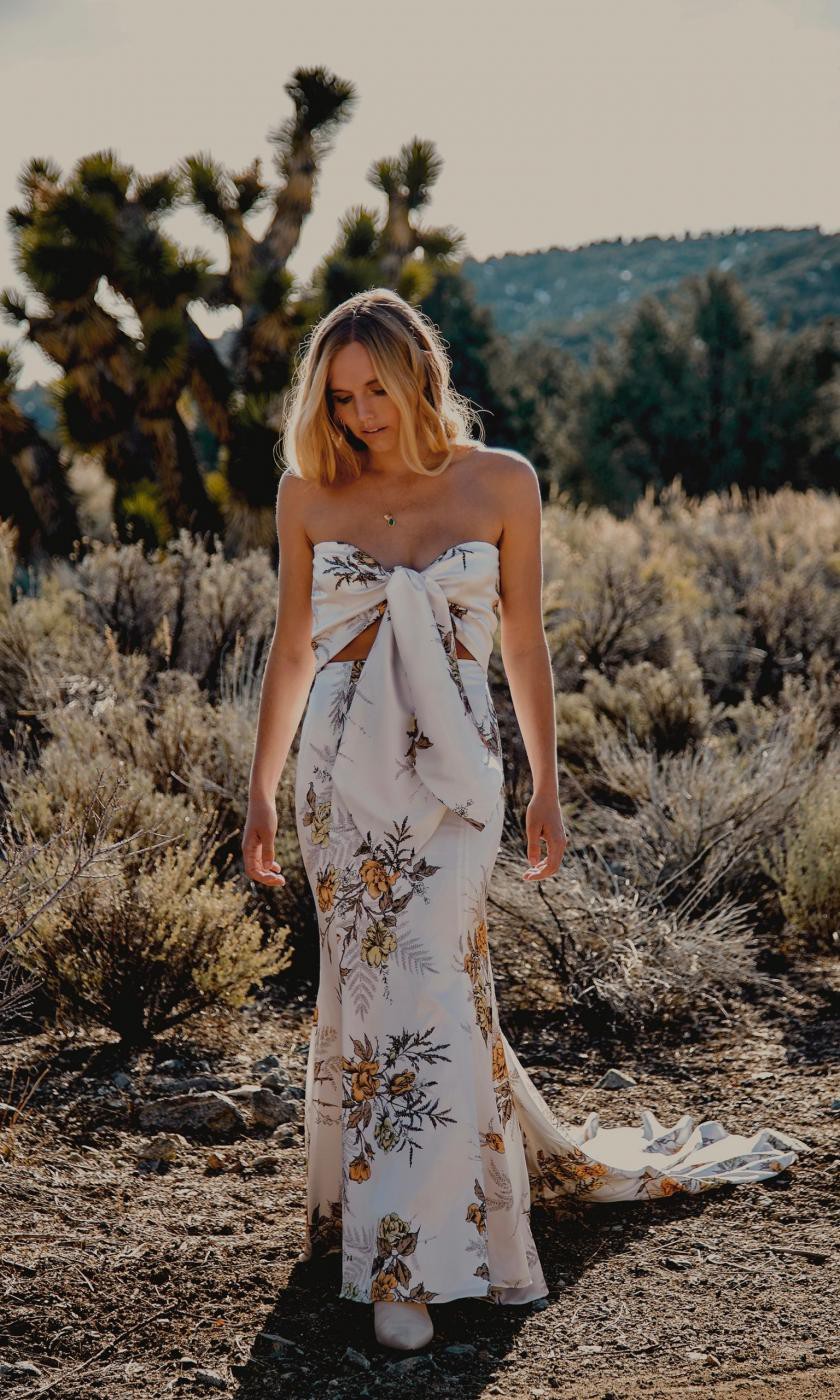 This two piece bridal style from Daughters of Simone will have any floral loving boho bride swooning! The unique floral print is perfect for a bride who is craving something a little less traditional on her big day!
05.

Floral Princess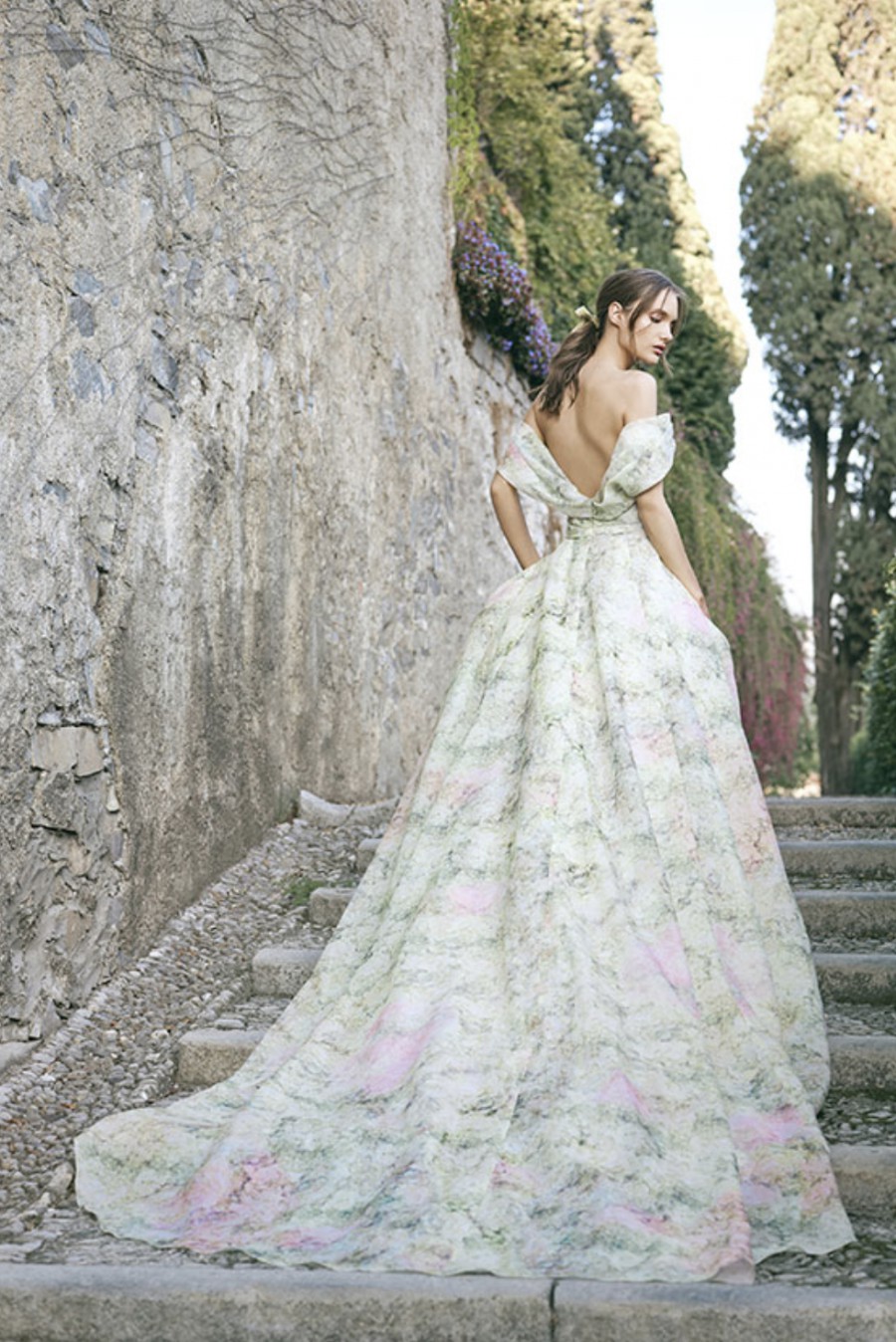 Every bride deserves to feel like a princess on her wedding day. And this stunning green floral print wedding gown from Monique Lhuillier is sure to do just that!
06.

Feminine Florals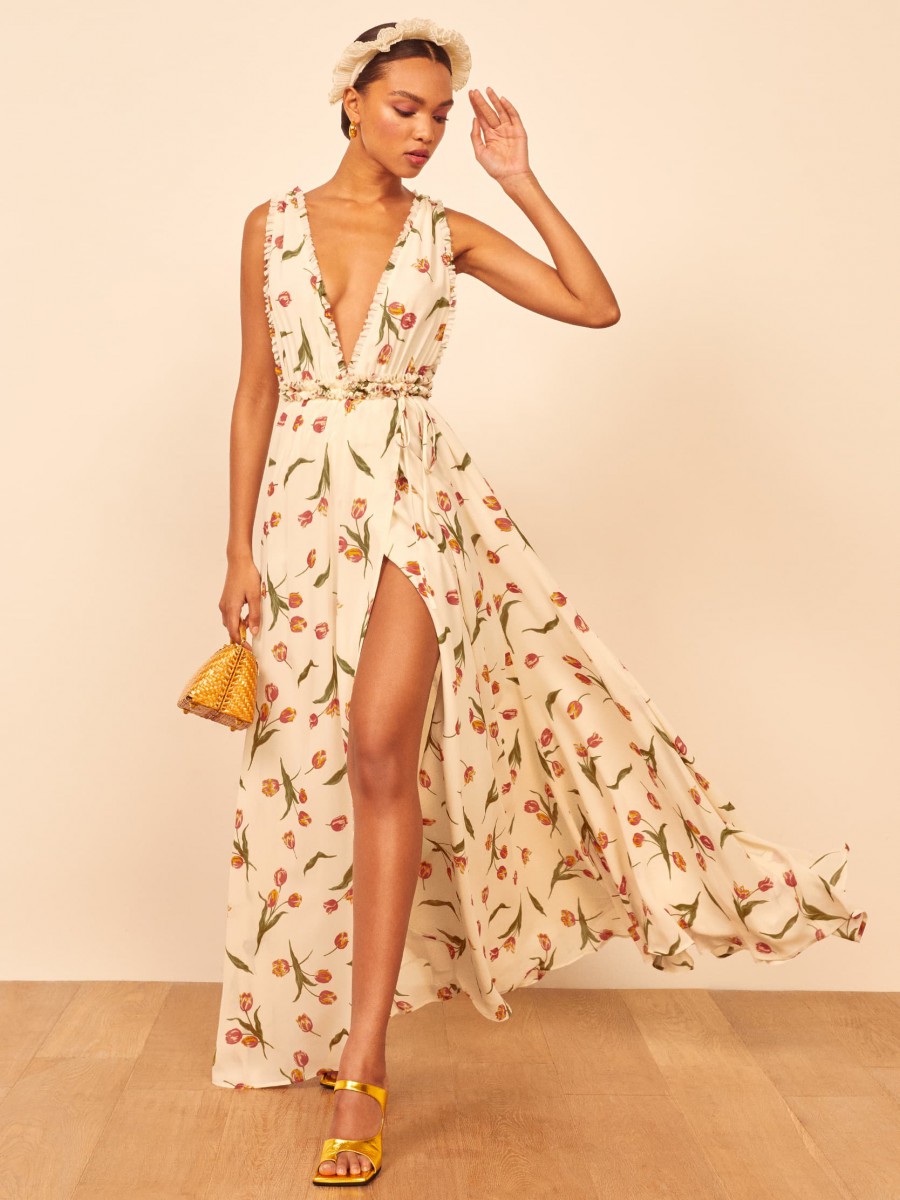 If you want to feel ultra feminine on your wedding day, it is hard to beat this summer ready gown from The Reformation. Perfect for that casual backyard wedding day - or beach front get-away!
07.

Ethereal Florals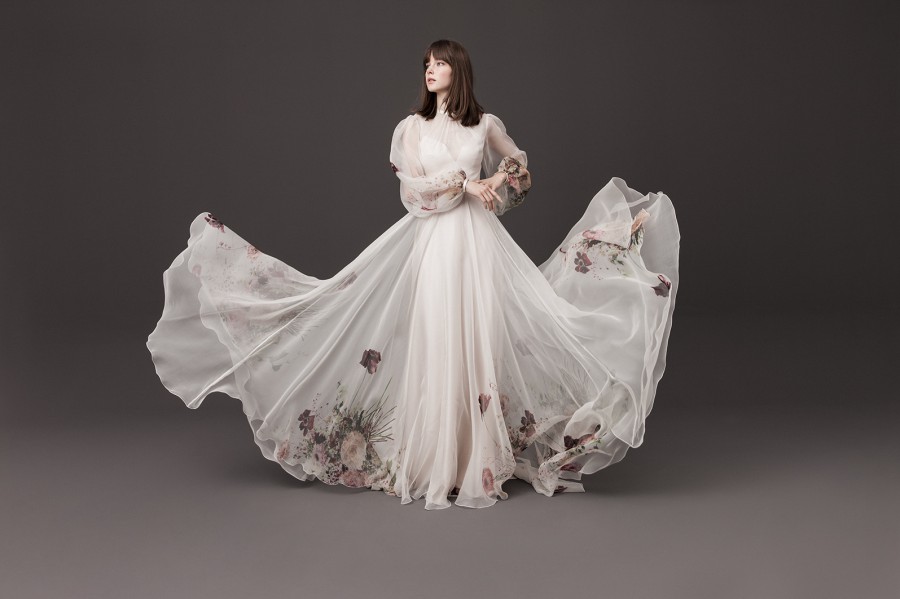 This next airy, ethereal gown features dramatic floral print detailing that truly makes this a one-of-a-kind style.
08.

Romantic Florals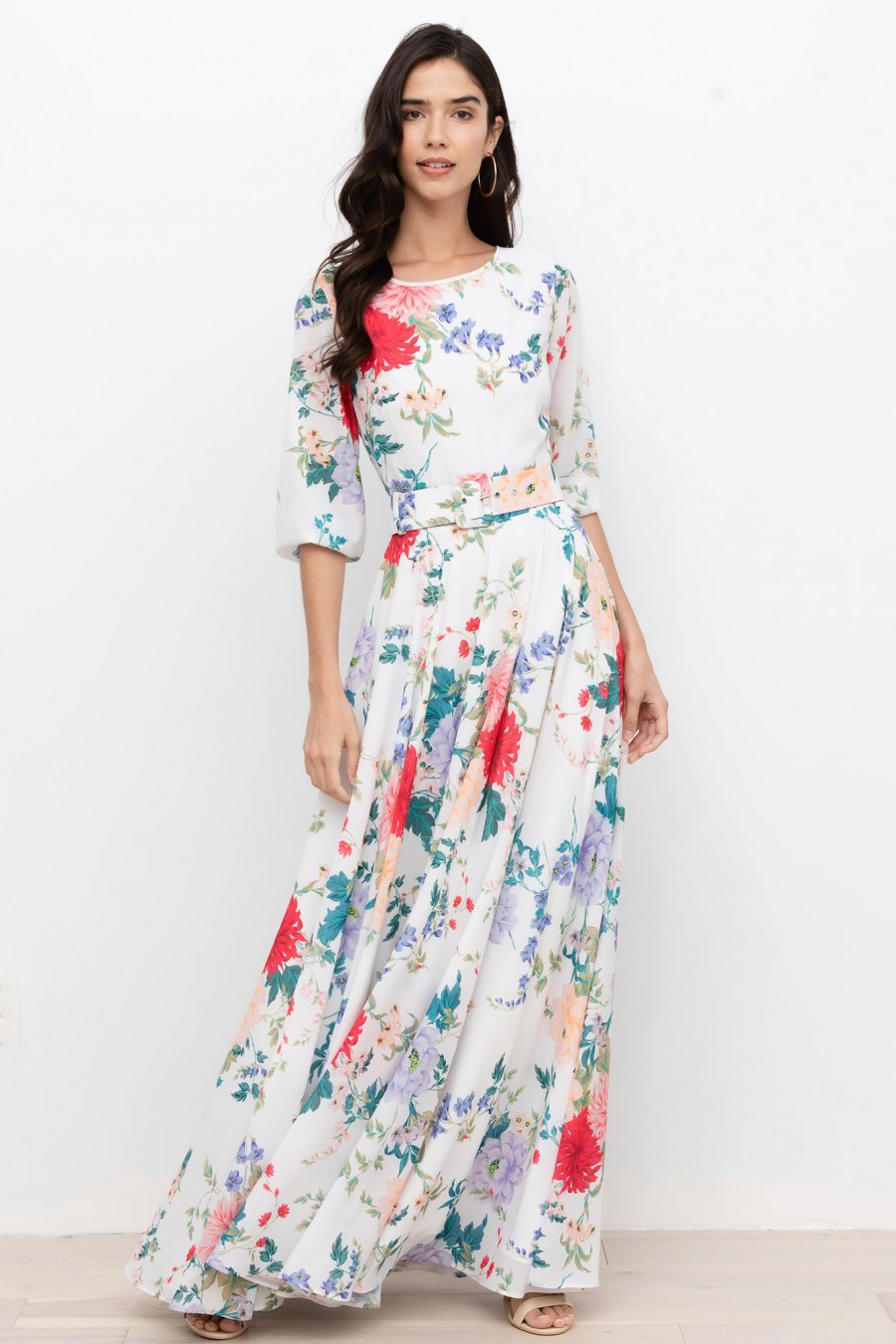 Who is brave enough to pull off this untraditional floral print wedding gown from Yumi Kim? This bright, exciting print will show off your eccentric personality on your big day!
09.

Regal Florals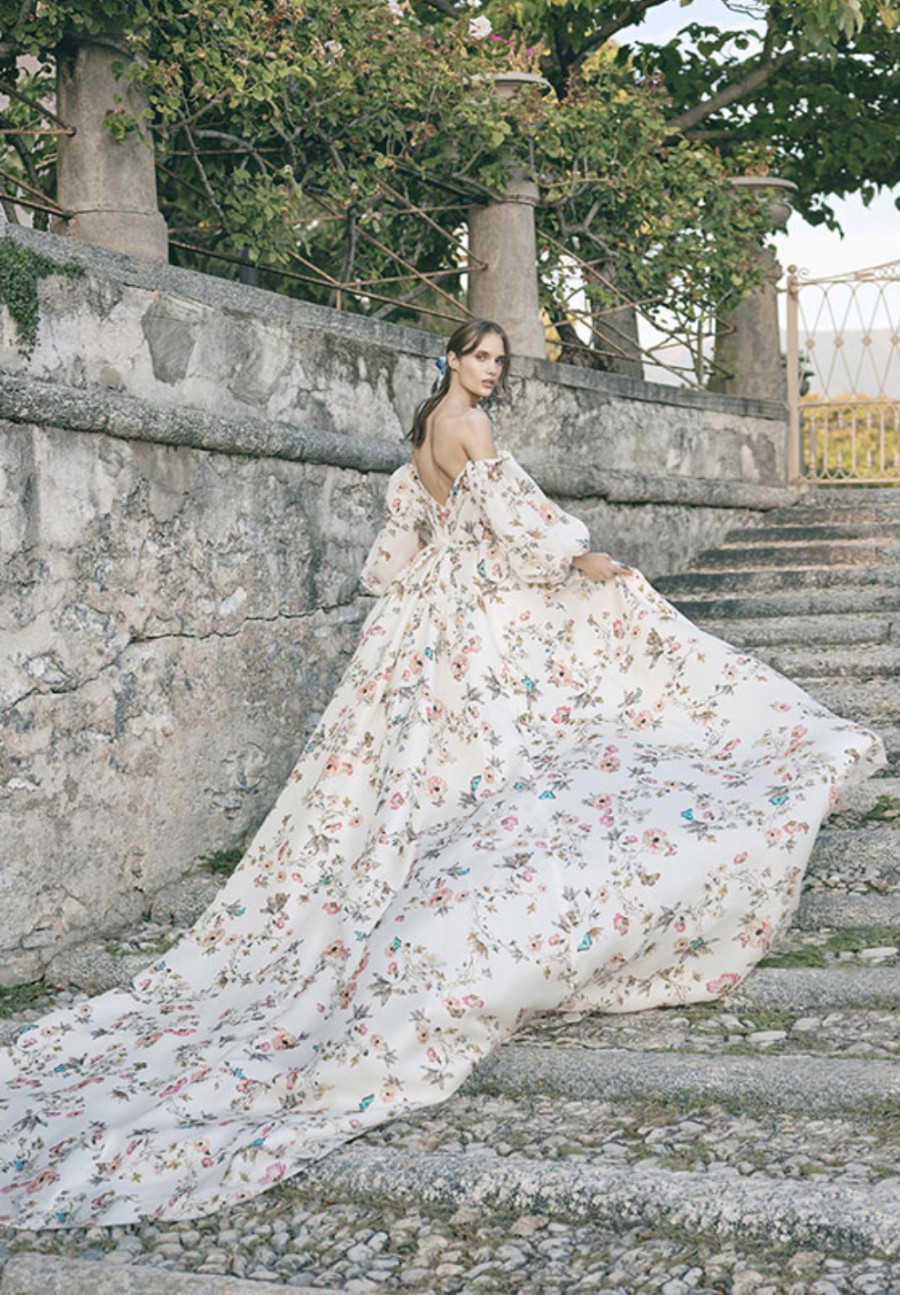 This next floral print wedding gown from Monique Lhuillier will have any bride feeling like a stately queen.
10.

Tropical Get-Away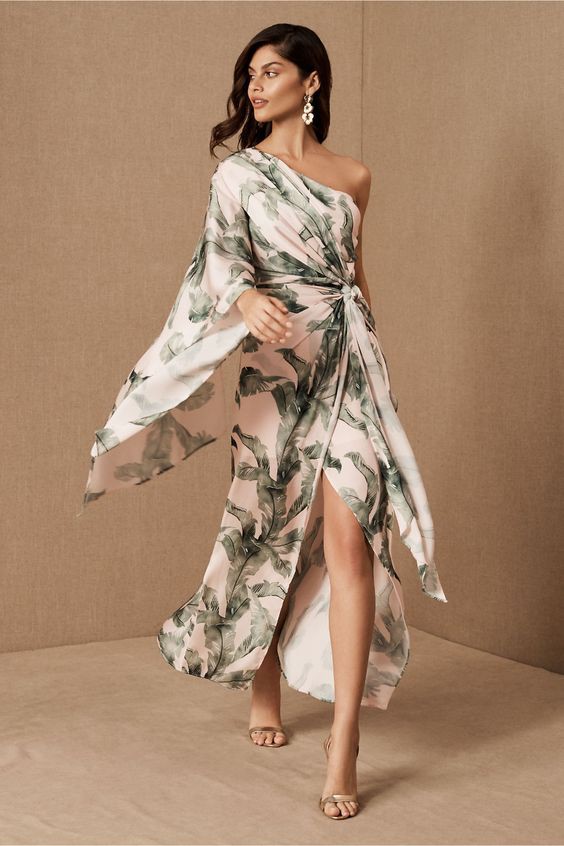 Planning a tropical get-away for your wedding day celebration? Then how about this palm leaf printed gown that will have you feeling one with the environment for your romantic elopement?
11.

Statement Florals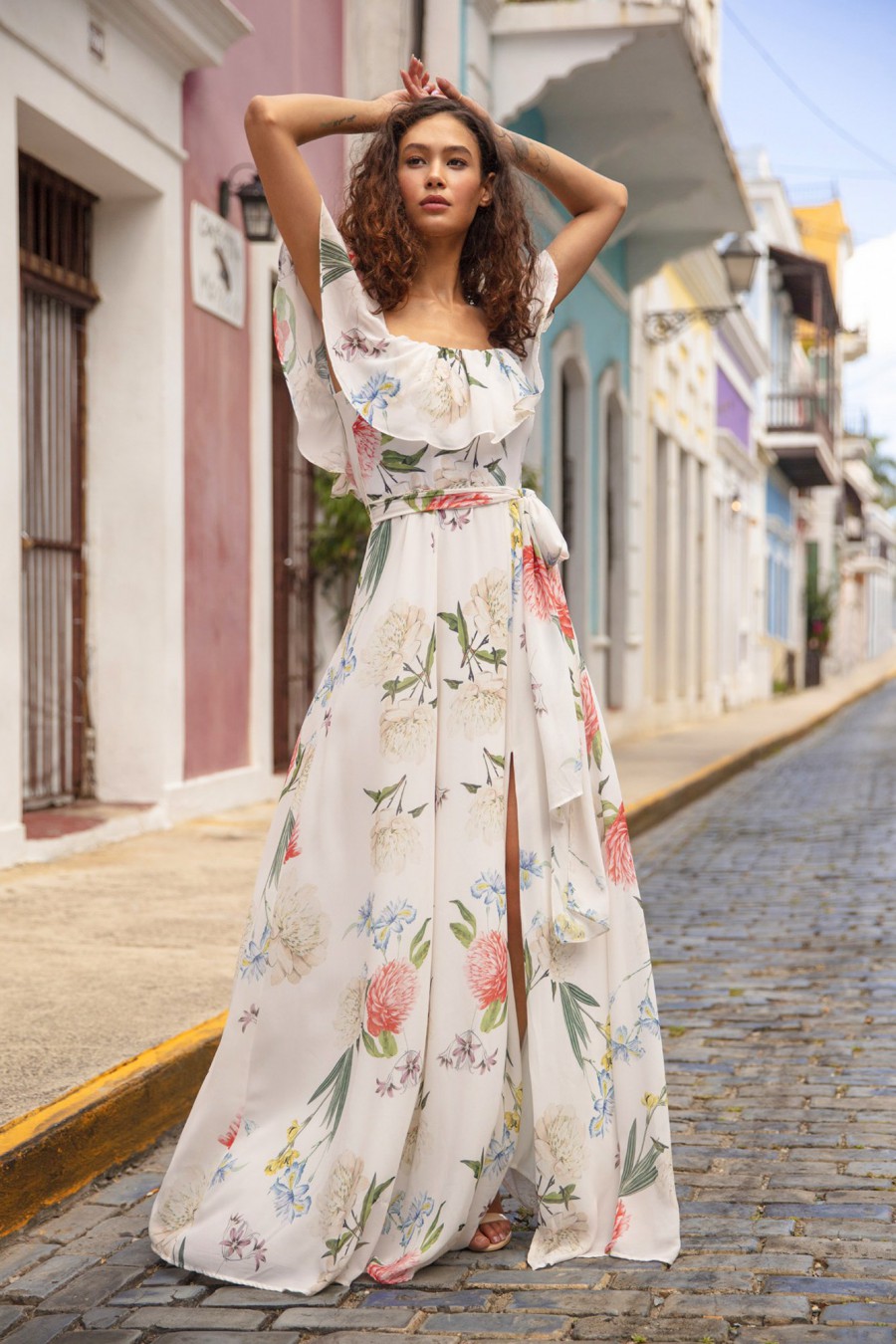 If you are interested in a floral print wedding gown, then you are looking to make a statement on your big day. And this bold print will do just that! The cut of this gown feels very traditionally bridal - yet the bold all over floral print really takes it to an entirely new level!
12.

Single Shoulder Florals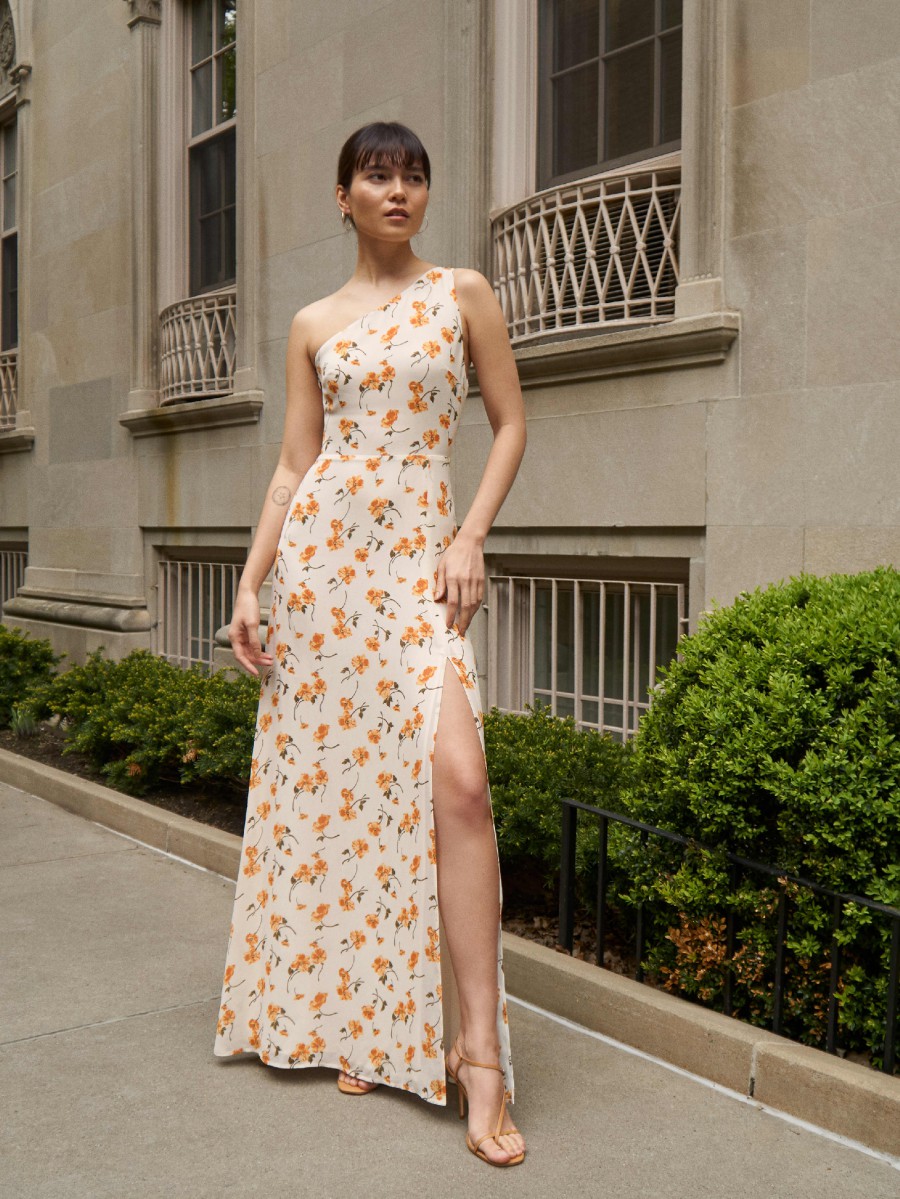 This chic, single shoulder cut gown with opposite side slit is a great way to let your bright personality shine on your wedding day!
13.

Pastel Florals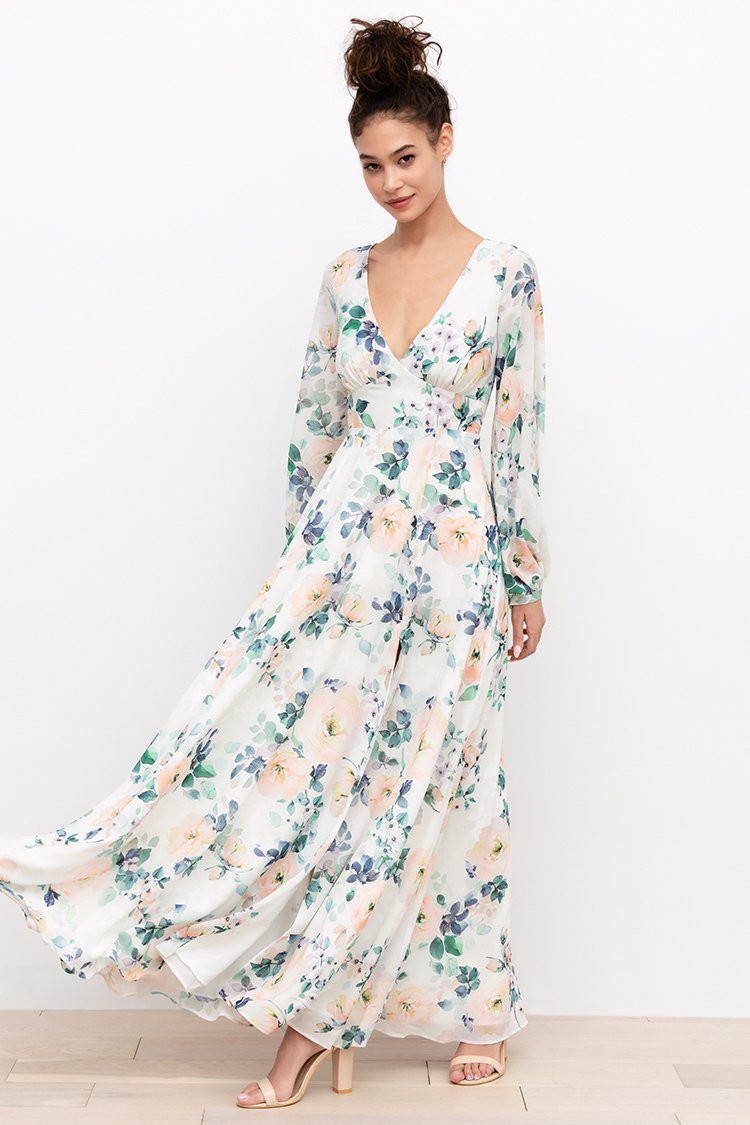 Get ready for a romantic spring wedding day with this next pastel floral printed gown from Yumi Kim. This stunning gown has such a soft, feminine feel to it, and it would be absolutely perfect for a small, intimate garden wedding ceremony!
14.

Goddess Worthy Florals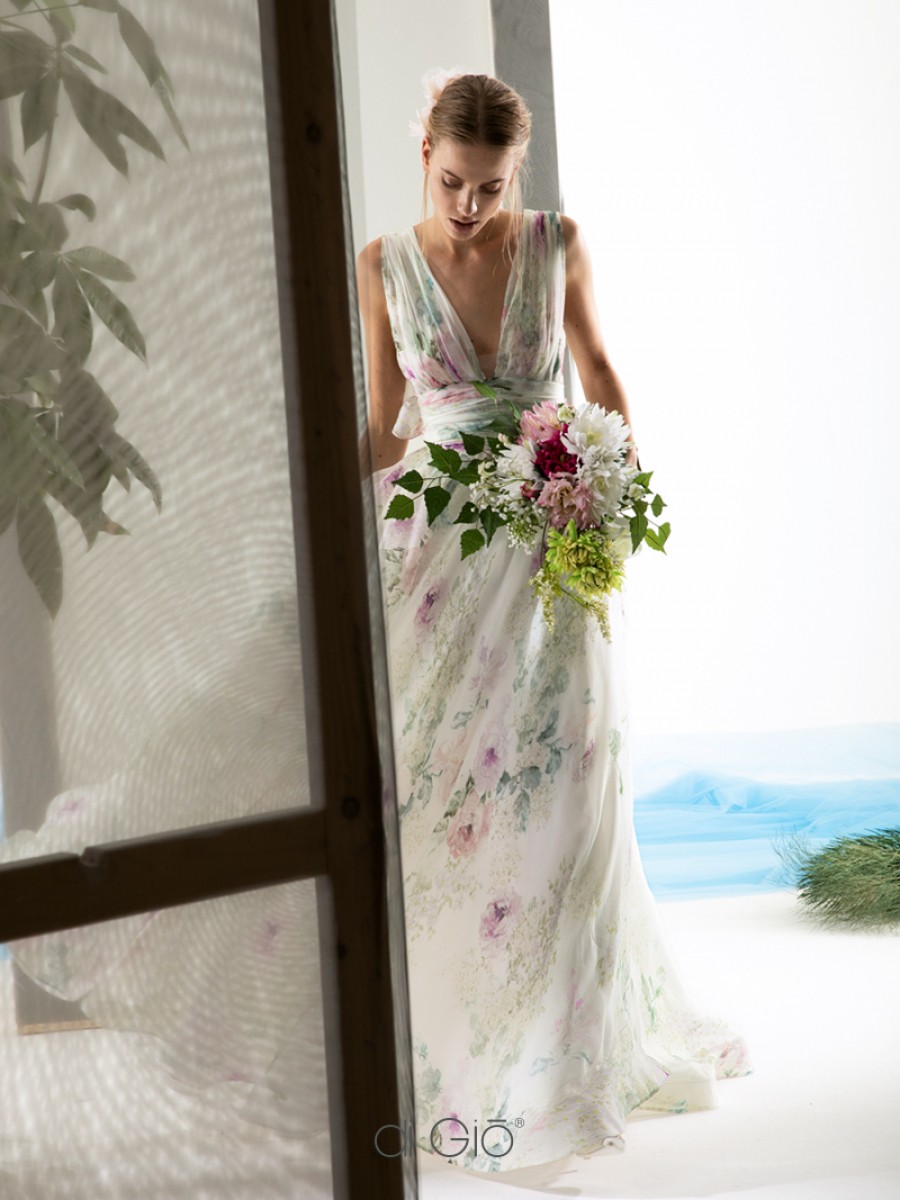 This next floral print wedding gown has a very feminine goddess feel to it. An airy style that would be perfect for a beach front wedding day!
15.

Oversized Florals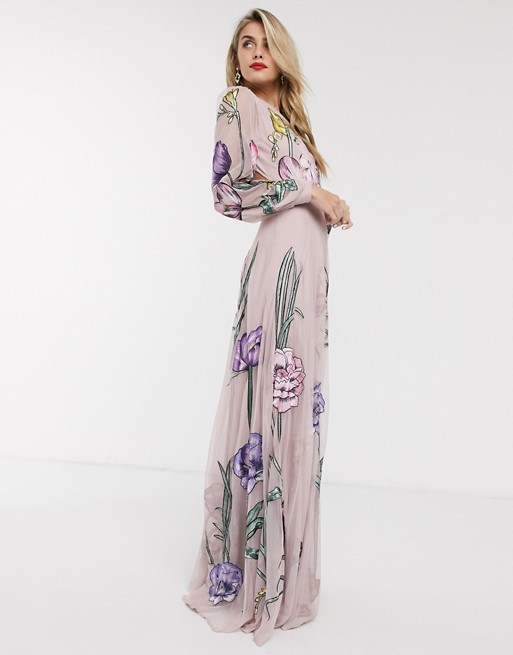 Stand out from the crowd with this oversized floral print gown from Asos. A one-of-a-kind bridal style for our eccentric brides out there who are looking for something a little less traditional on their wedding day. And we just can't get enough of how gorgeous this dress is!
16.

Muted Green Florals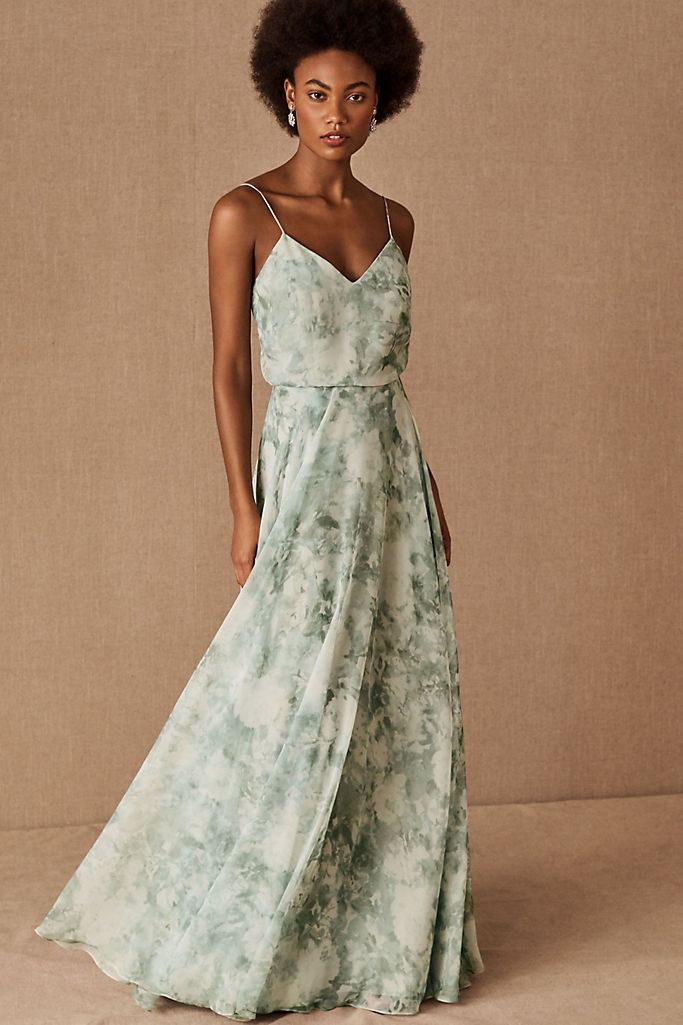 This next printed floral bridal style keeps things chic and subtle. You can still embrace a floral print for your wedding day look, but in a softer, less bold way. And this gown is just stunning!
17.

Dreamy Boho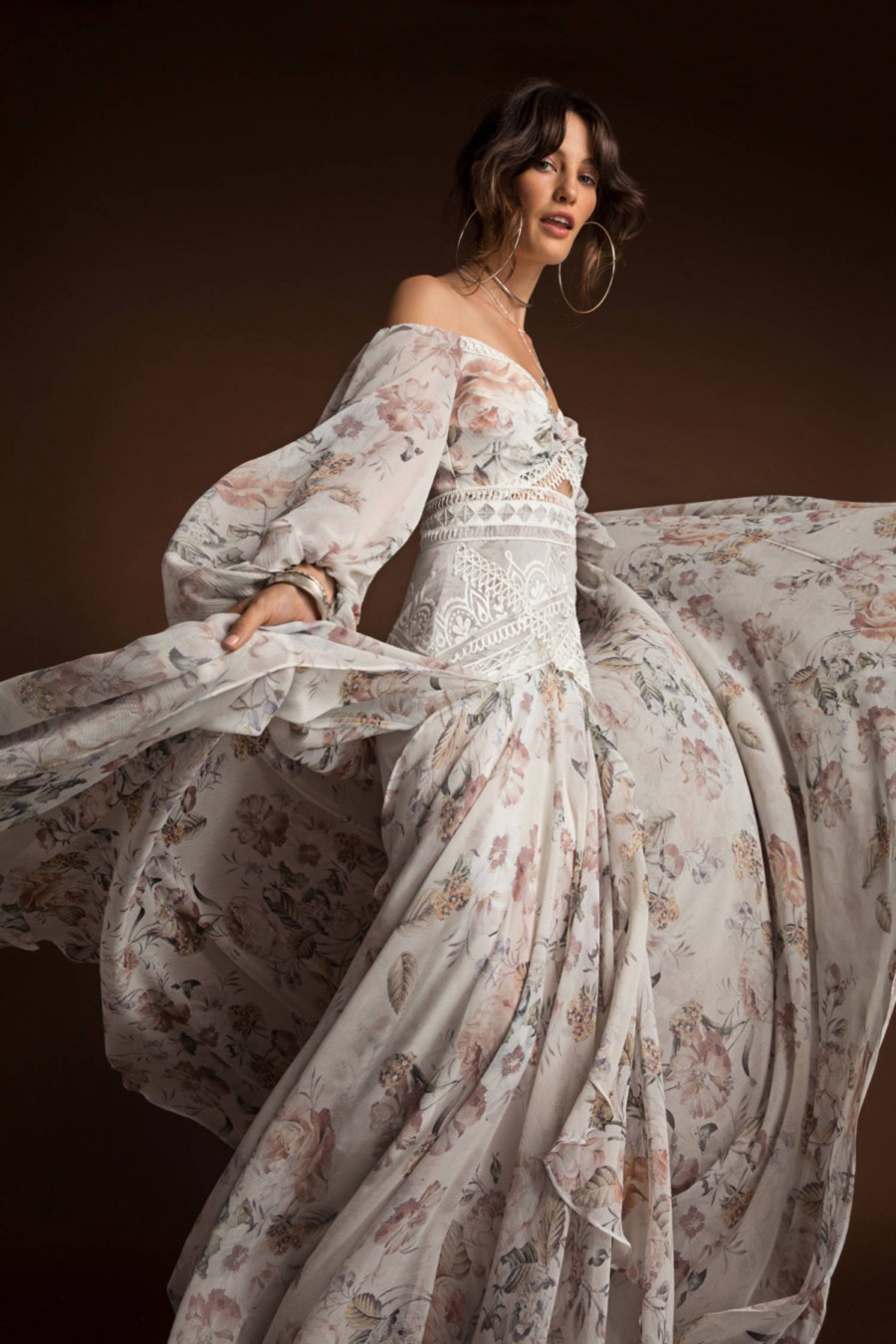 This next floral printed bridal gown will make all of your bohemian dreams come true. The muted floral pattering is absolutely effortless.

By Kathryn Schrotenboer