A self proclaimed sucker for all things white, Elizabeth and Tim's wedding is a classic black tie affair with a slight rustic twist. Brass candlesticks, gold cutlery and the hint of rose gold in Elizabeth's dress all break through the white in the best way possible.
"My husband and I met on a Friday night through mutual friends at a bar. Through getting to know each other, we realised we lived streets away growing up and his sister danced at my ballet school. It still amazes us how we never crossed paths.
I envisaged a timeless and elegant wedding with a little rustic twist to remain on trend. I am a sucker for all things white so I instantly knew I wanted white bridesmaid dresses and to add a little colour of soft pinks and orange mixed through the bridesmaids flowers. To keep me a little different from the girls, I chose a rose gold based dress.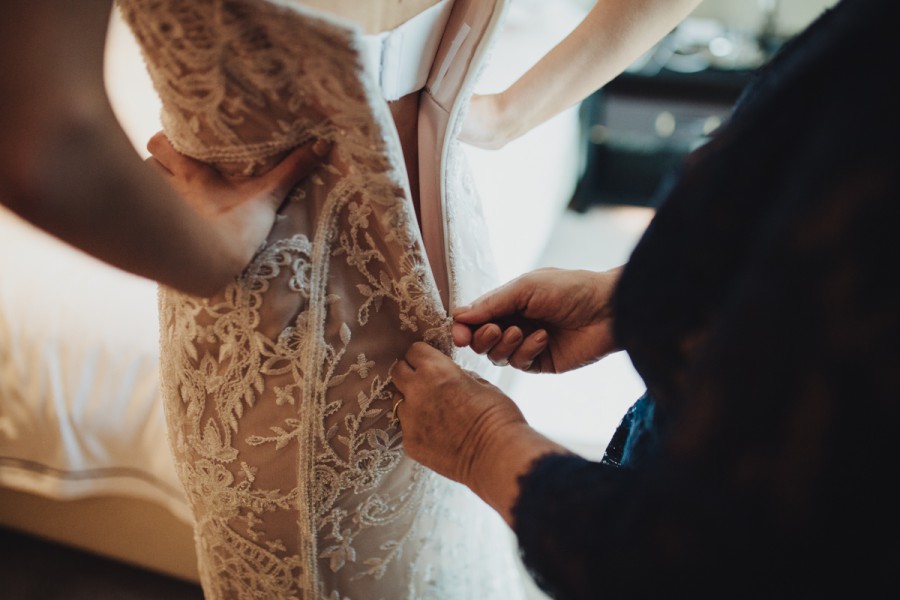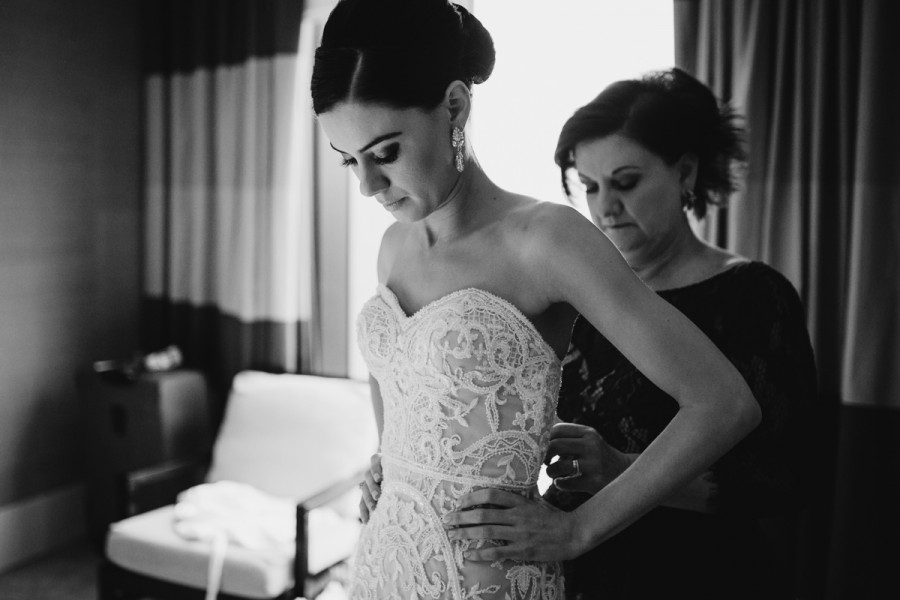 I always had a clear image of what I wanted for my dress, simple but elegant with a little bit of wow. I knew what my body suited and thought a strapless dress was so me. I tried on a few dresses with my Mum but as the saying goes, the first one is always the one. I'm quite lucky that my Mum owns her own bridal shop, Andrea's Brides & Grooms so I really had an easy process in choosing the gown I would marry the love of my life in.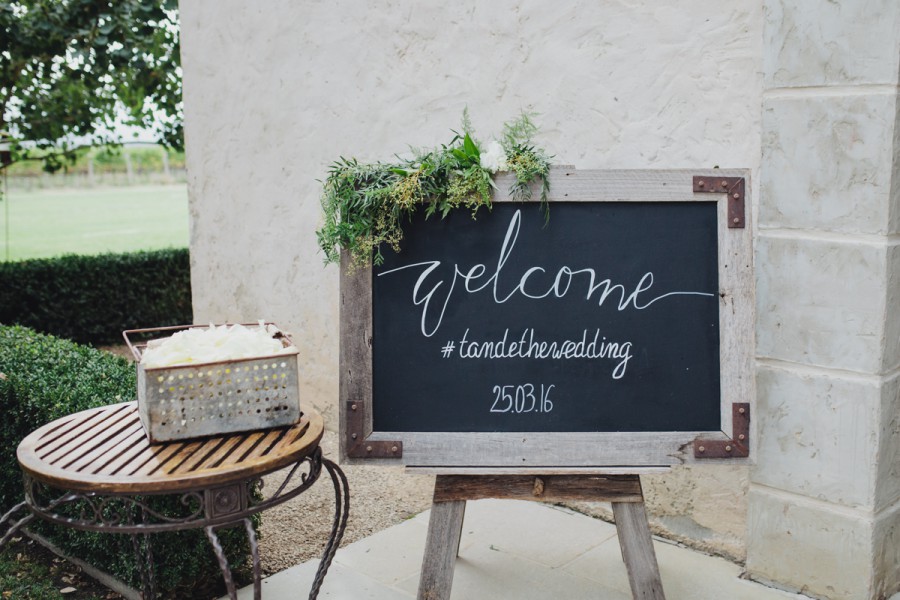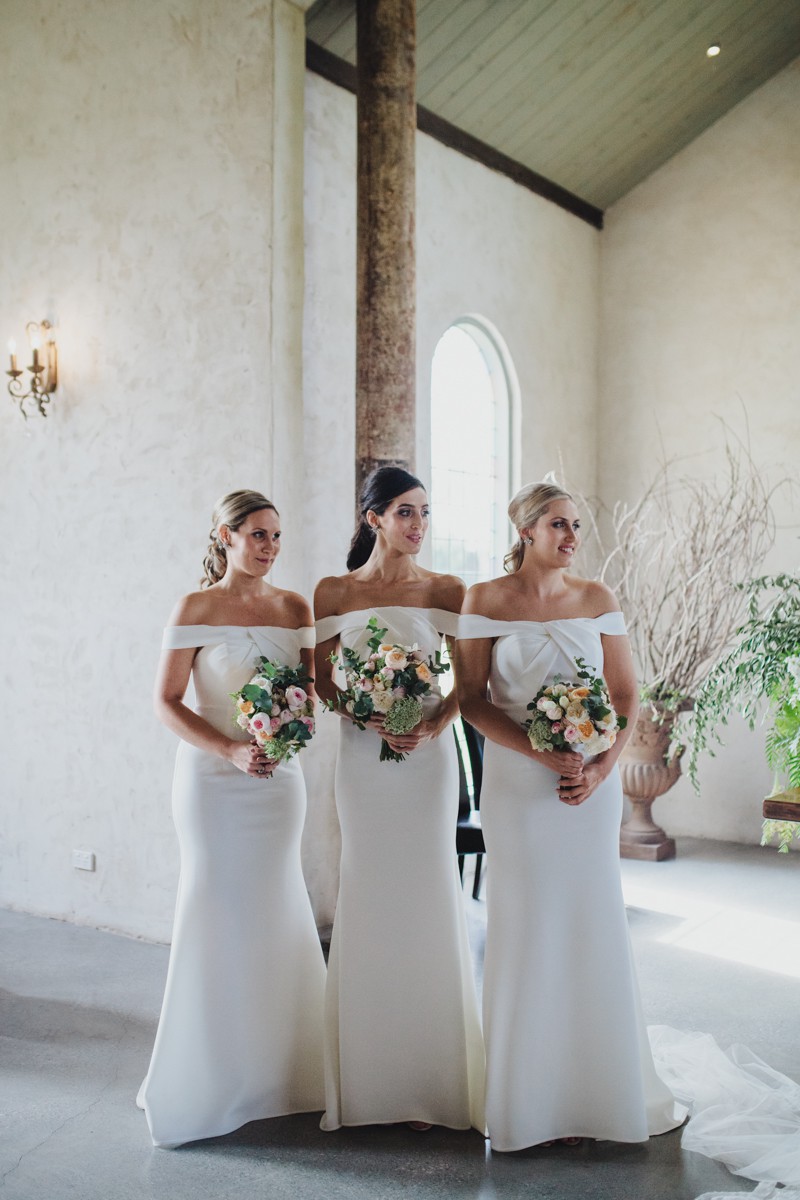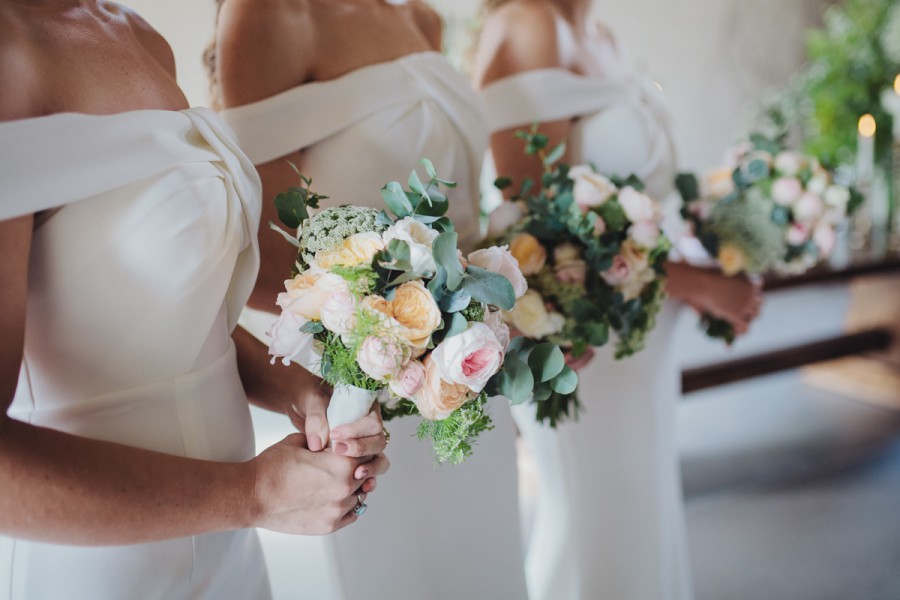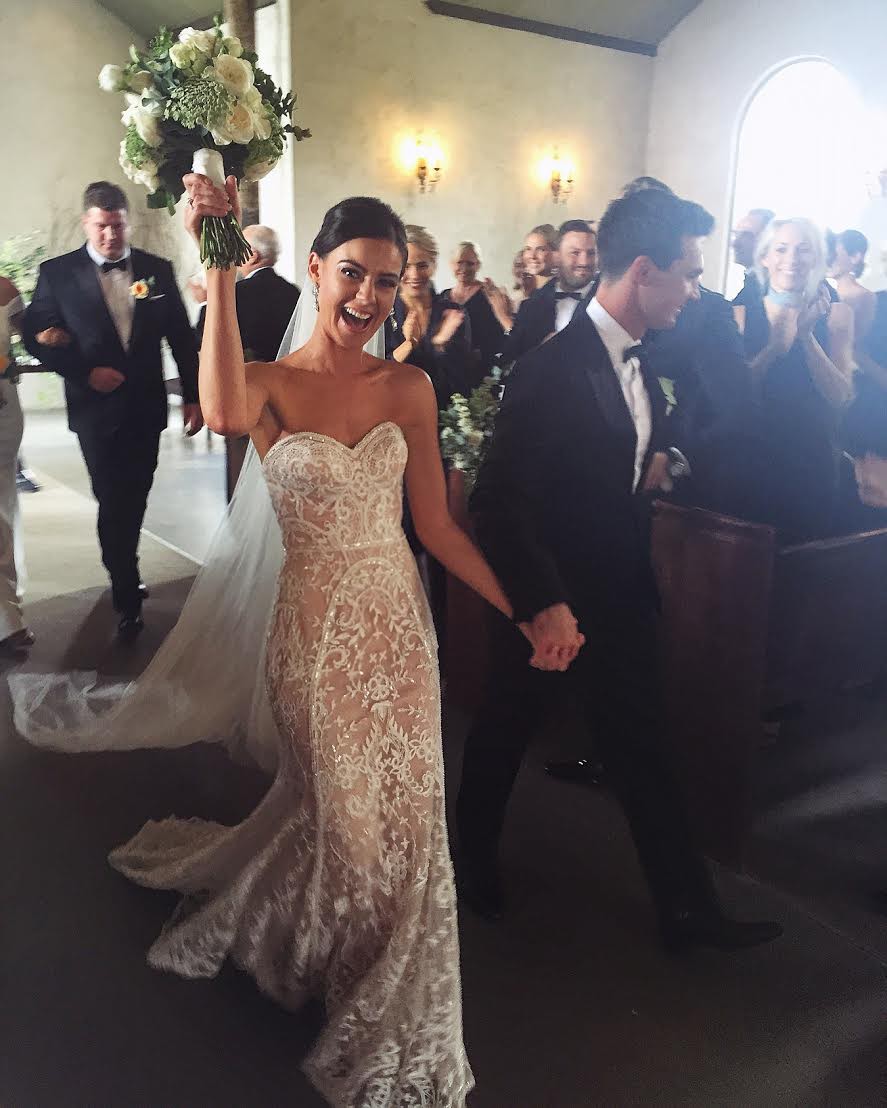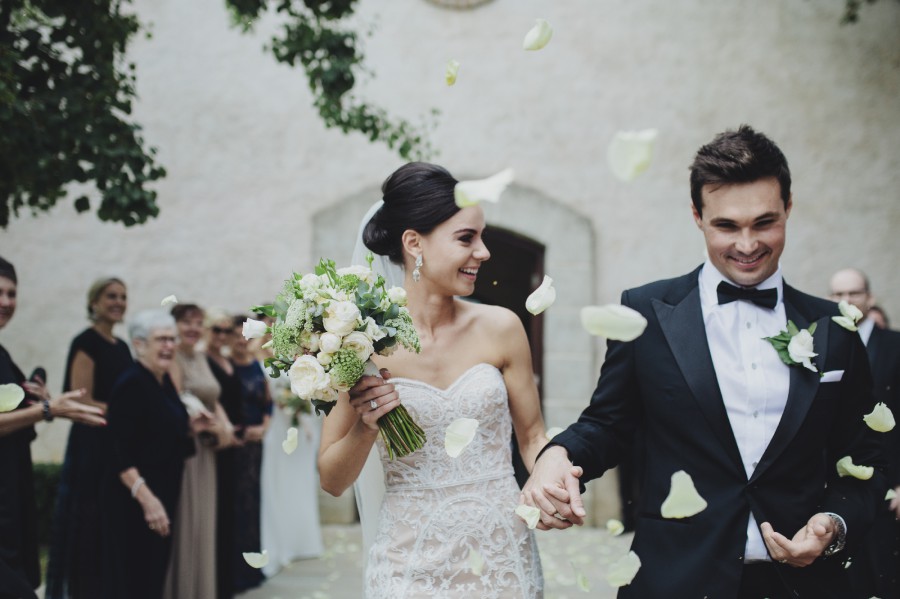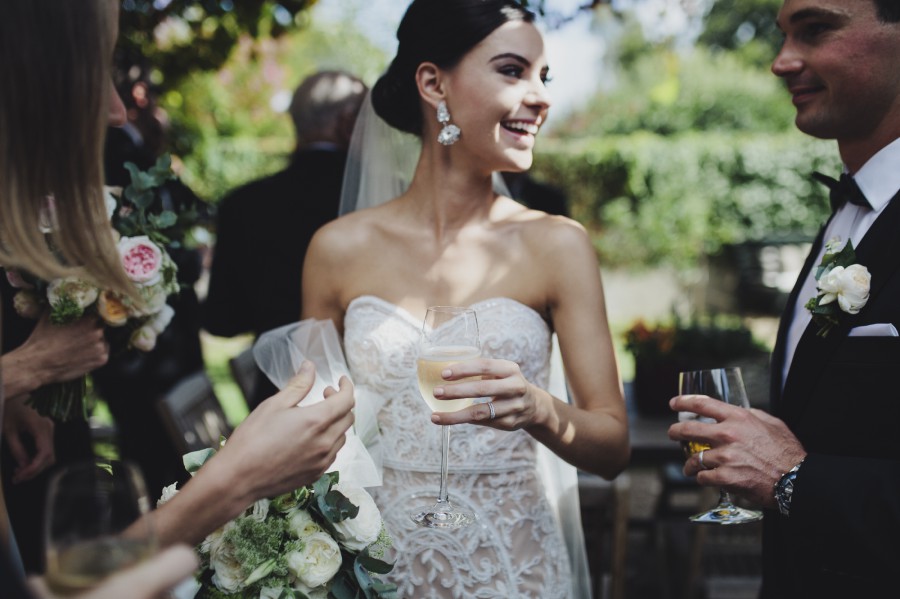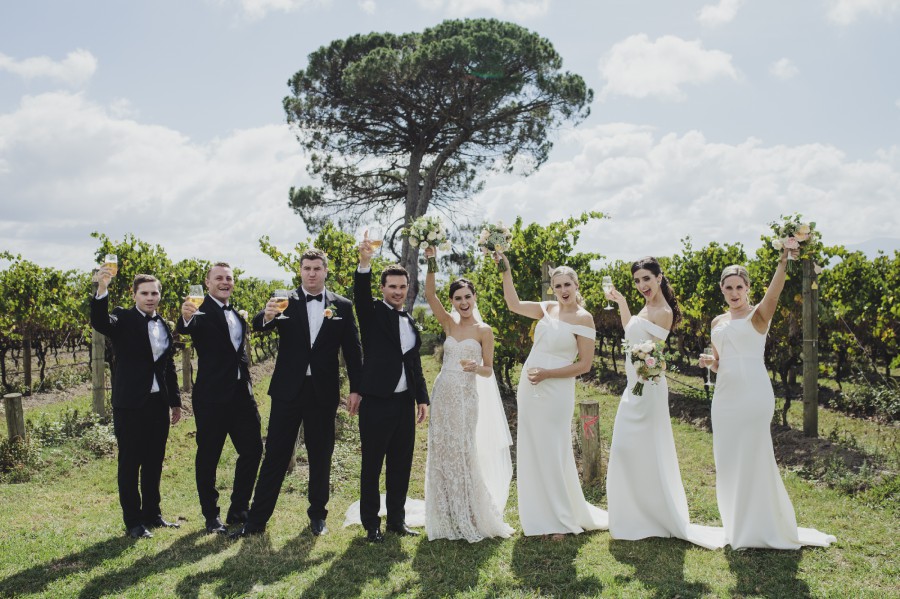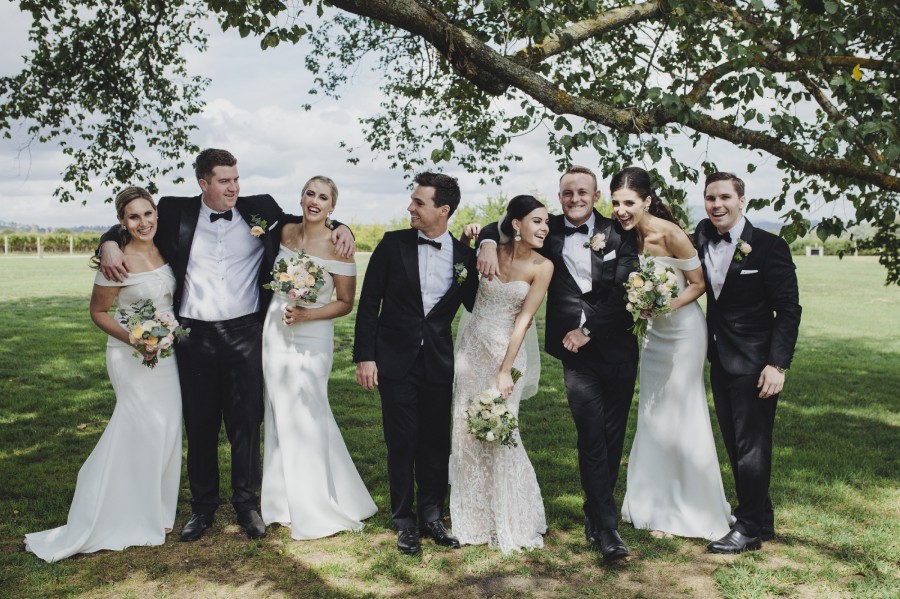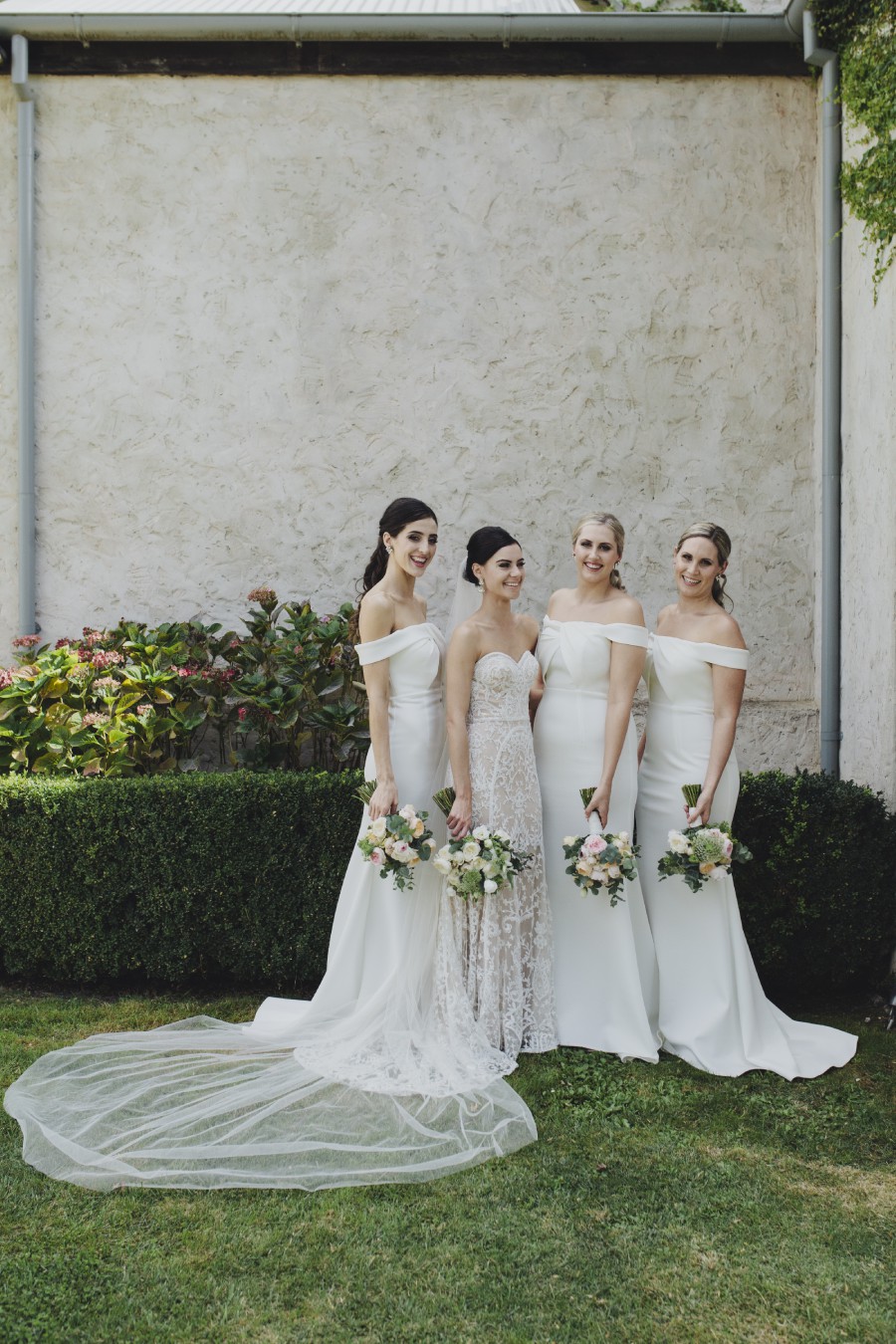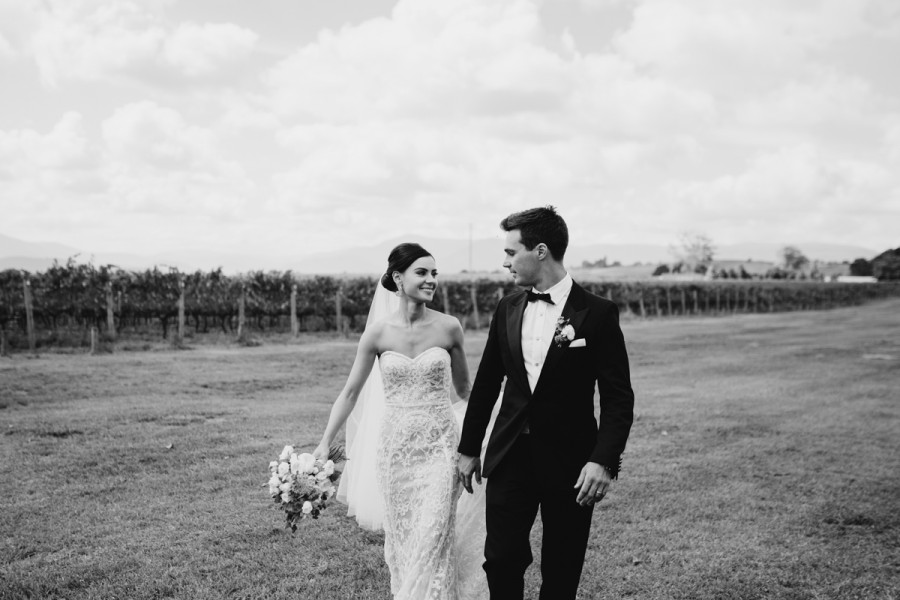 Our venue was quite rustic so to keep on trend with our very traditional black tie wedding, I chose rustic style flowers down the centre of every table, a hanging decoration of green foliage, beautiful brass candles and my favourite rose gold cutlery to contrast with the stunning exposed brick and timber tables.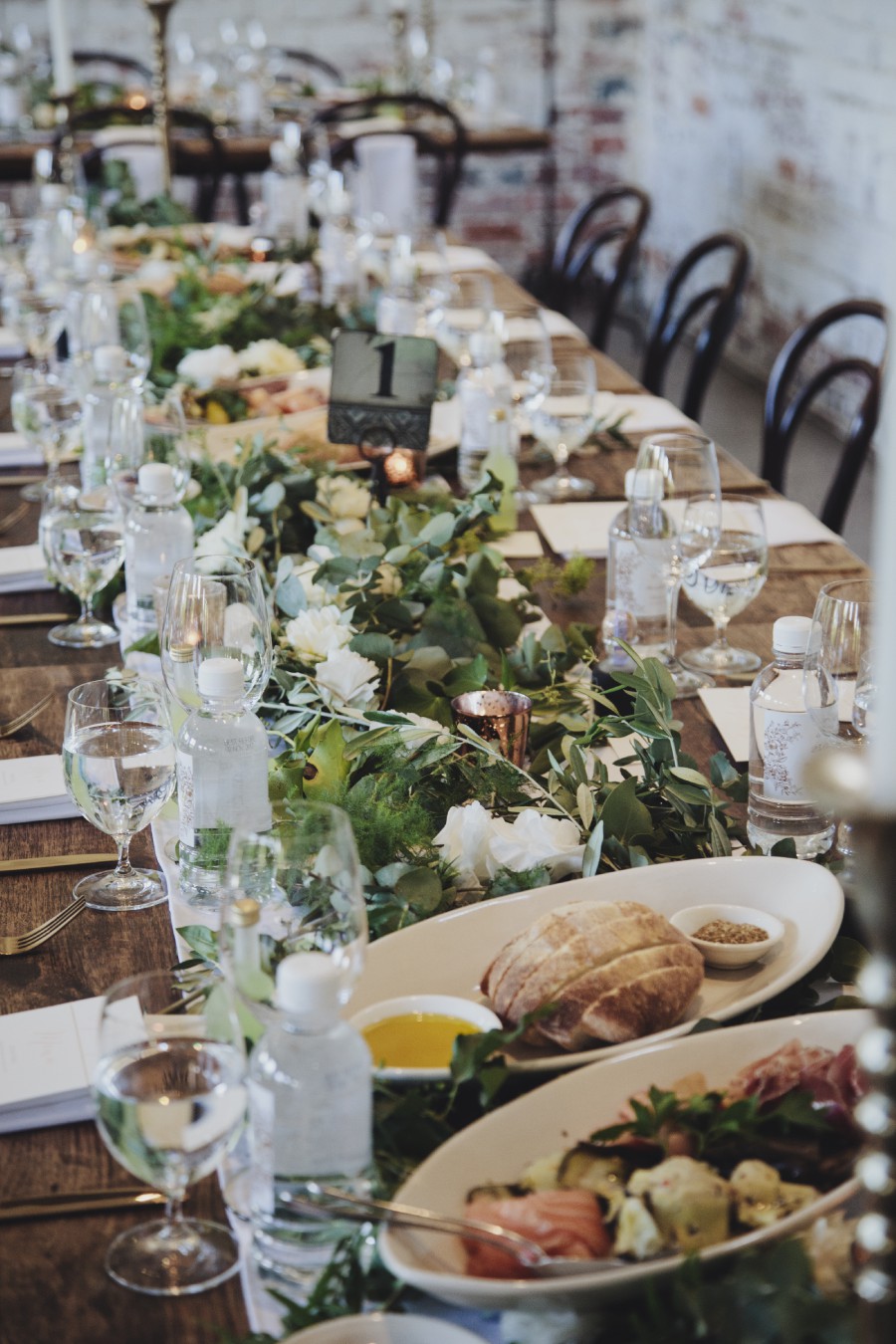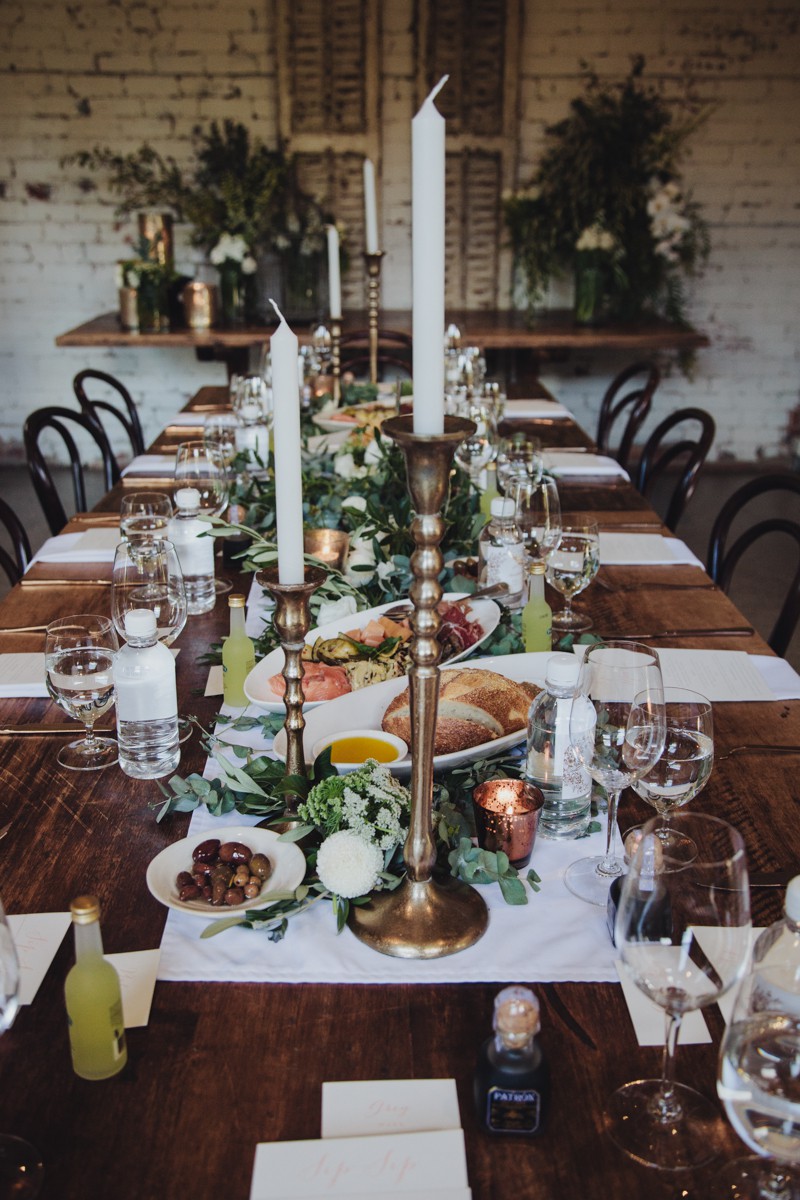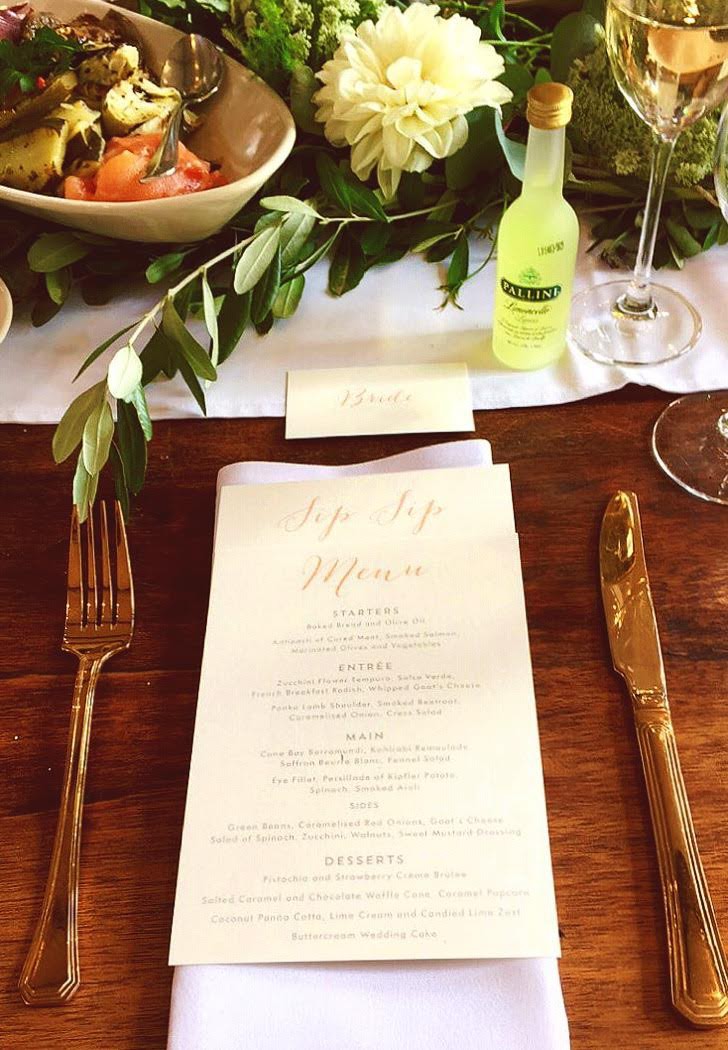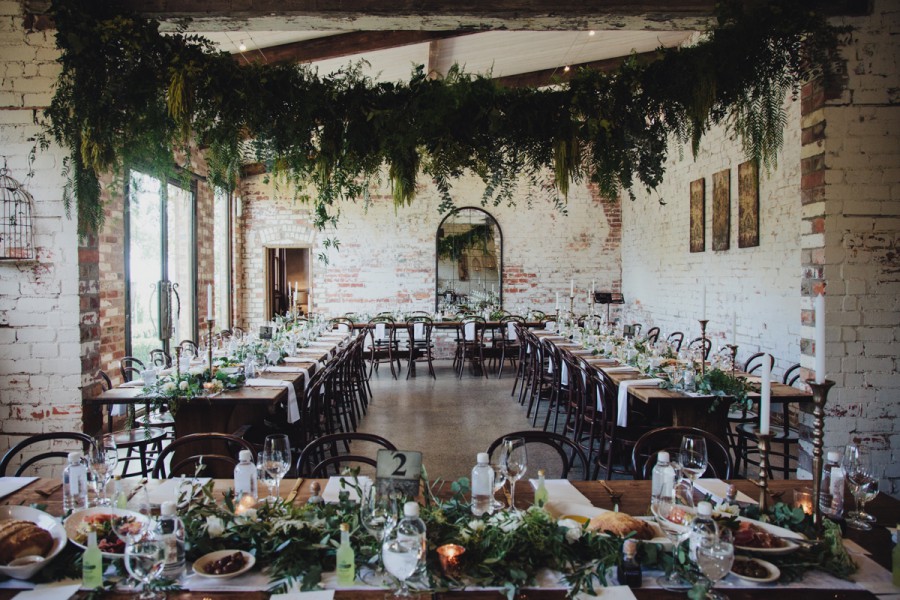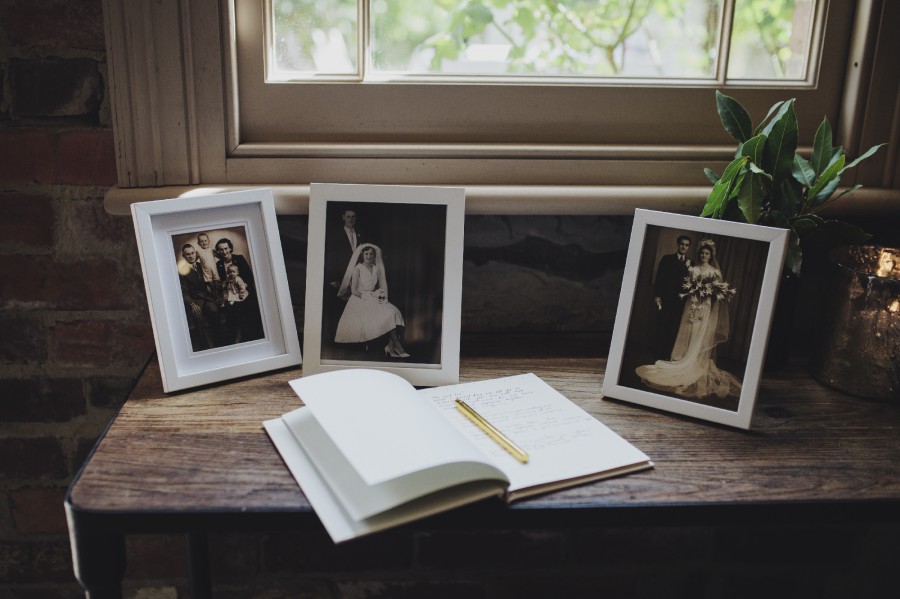 A beautiful touch was having photo frames of our grandparents who are no longer with us. It was a gentle reminder of where our family started and a nice surprise for our Aunts and Uncles who would have loved their parents to be there to share the celebrations... definitely a tear jerker.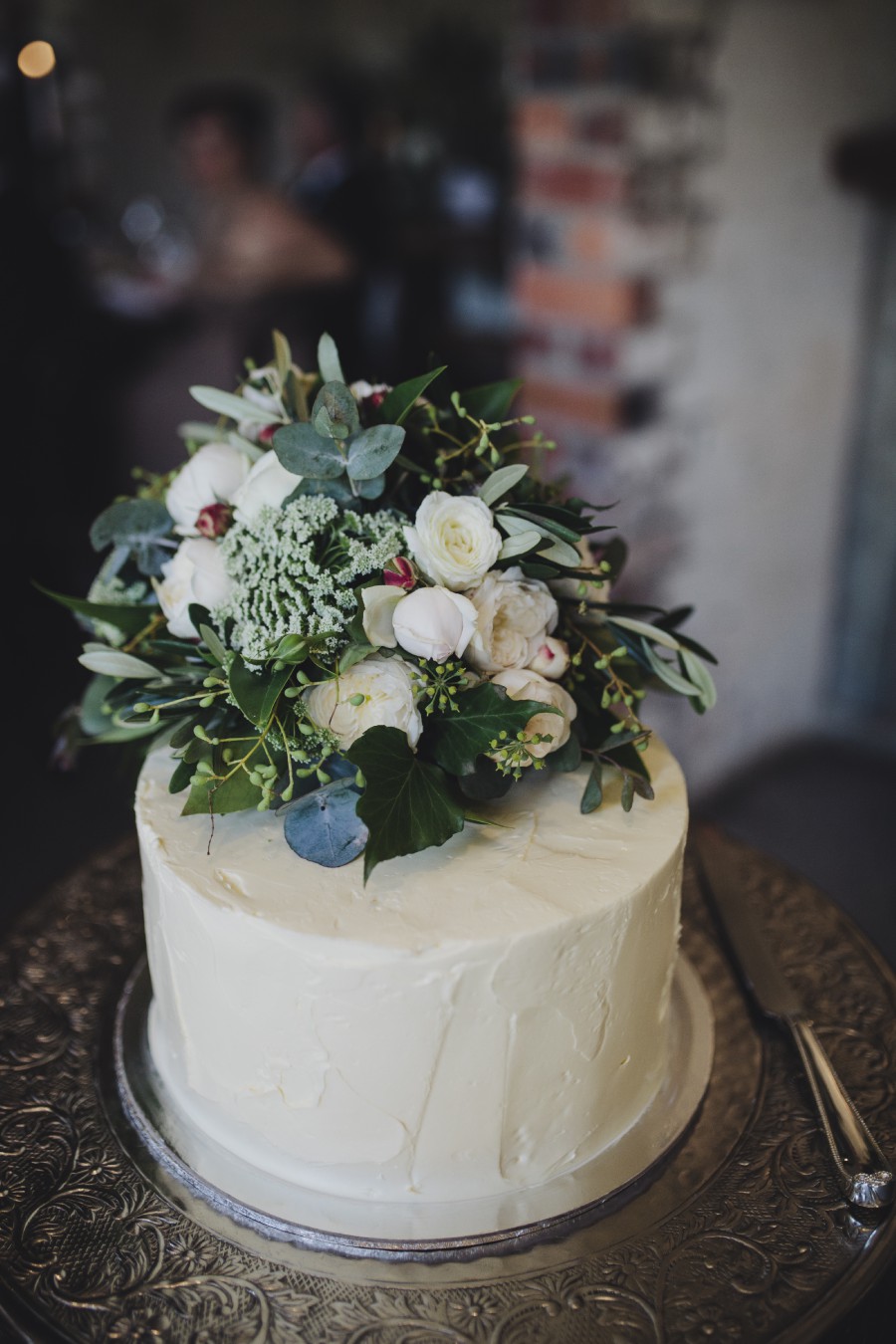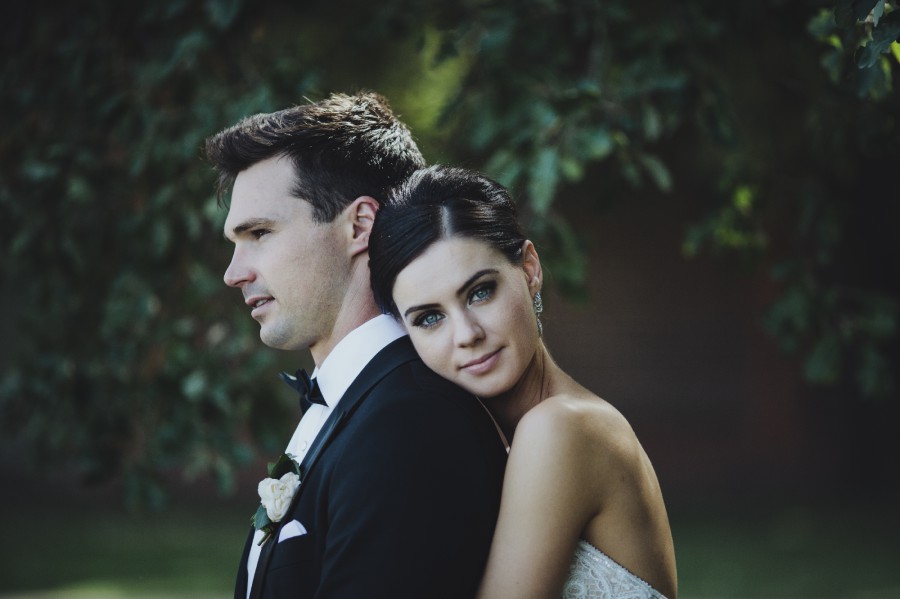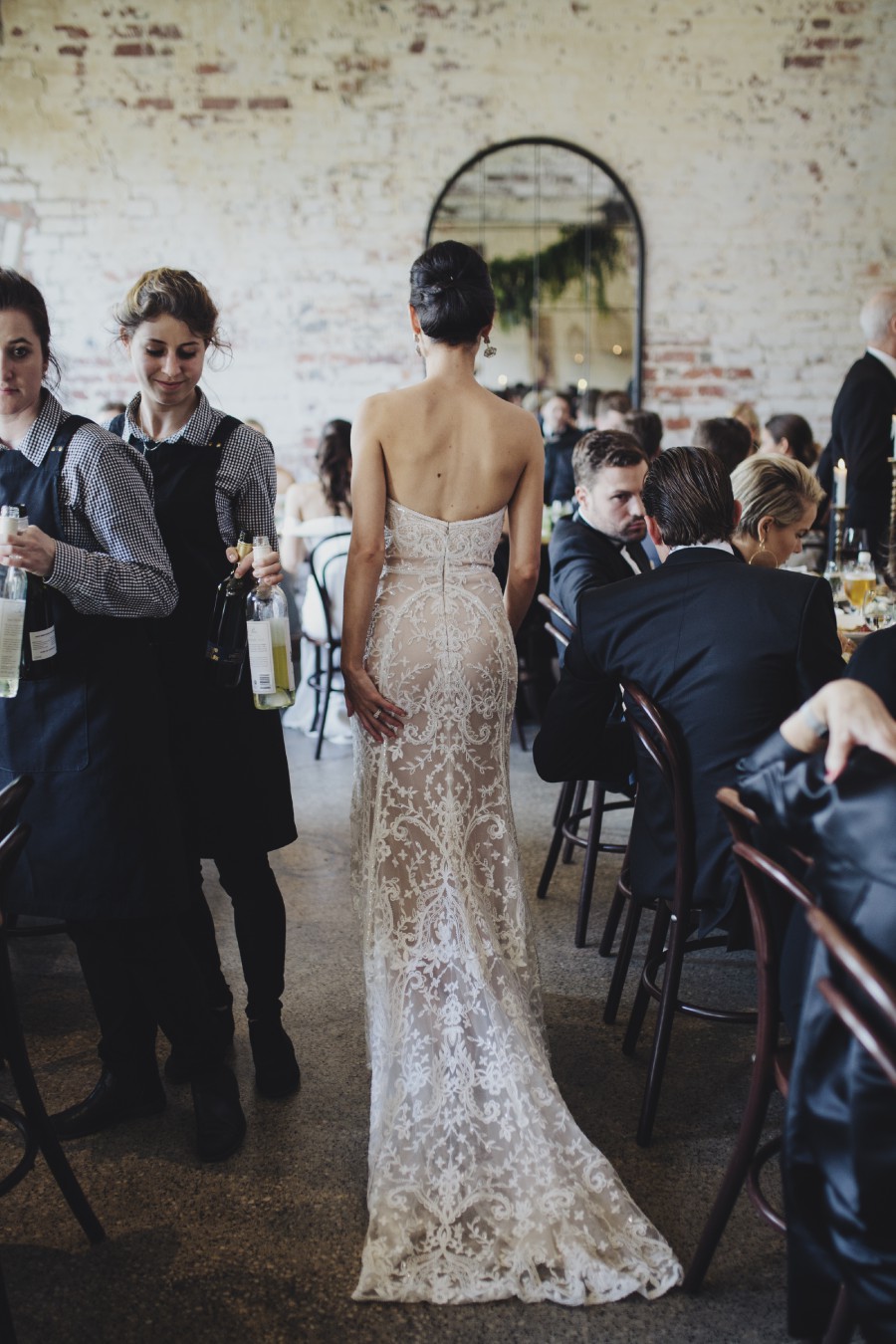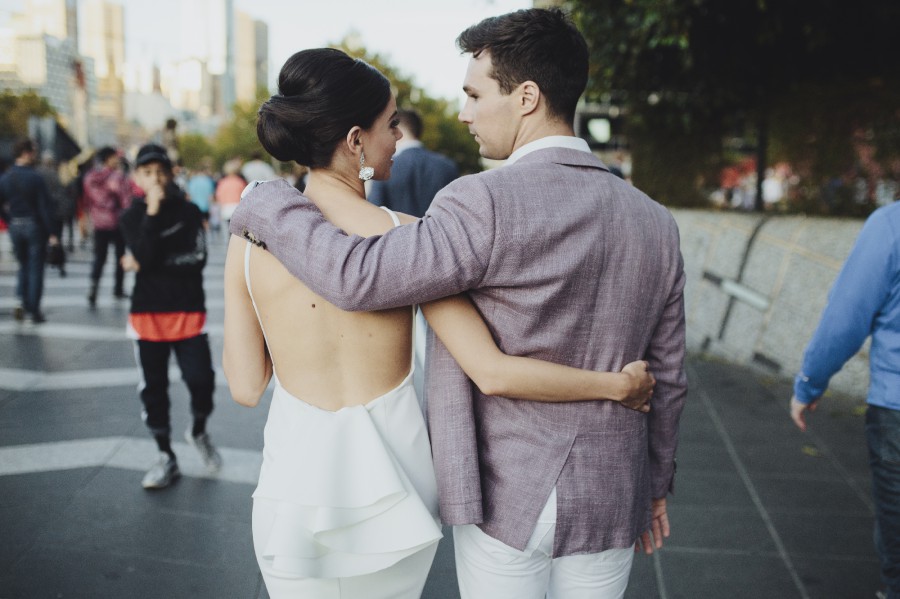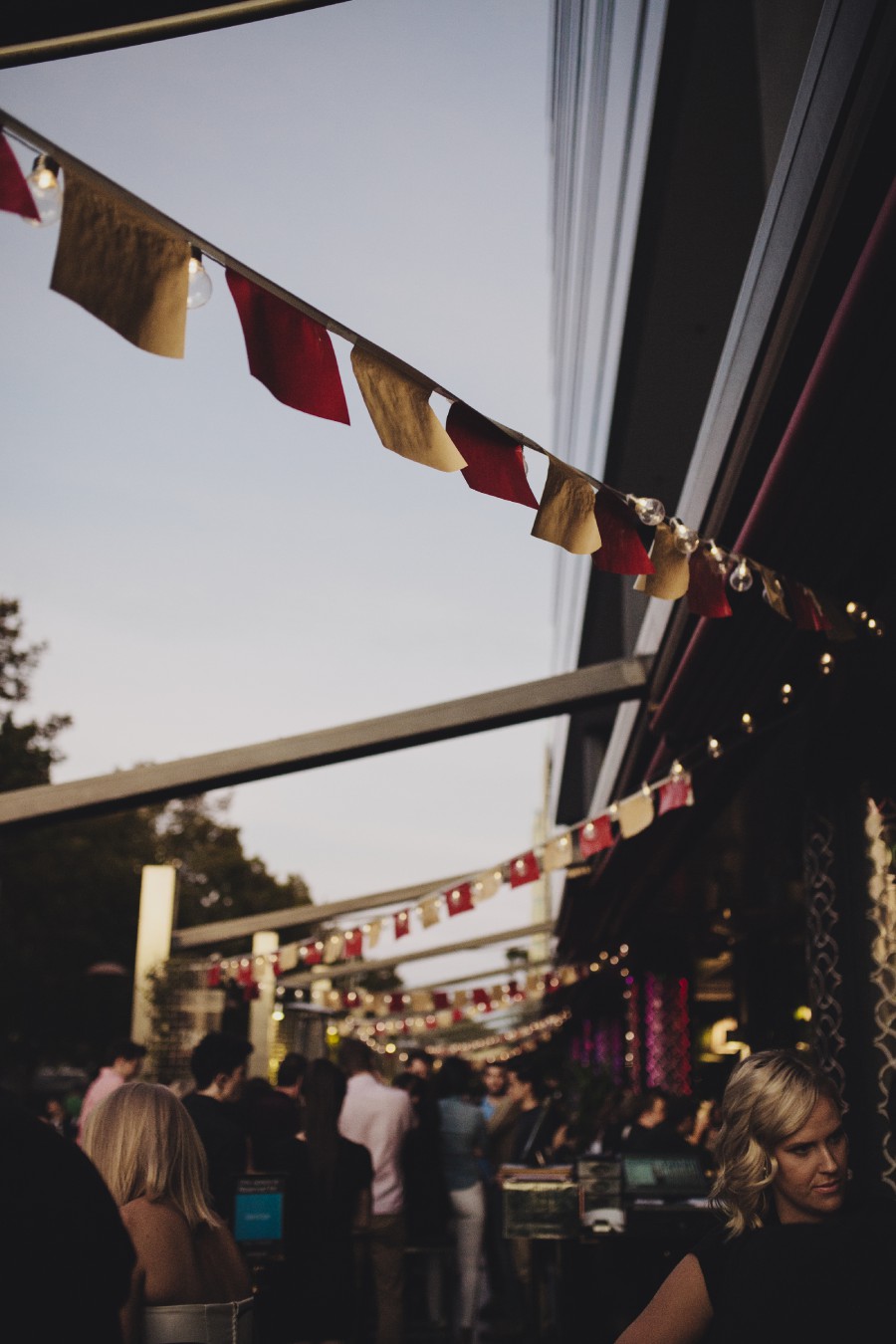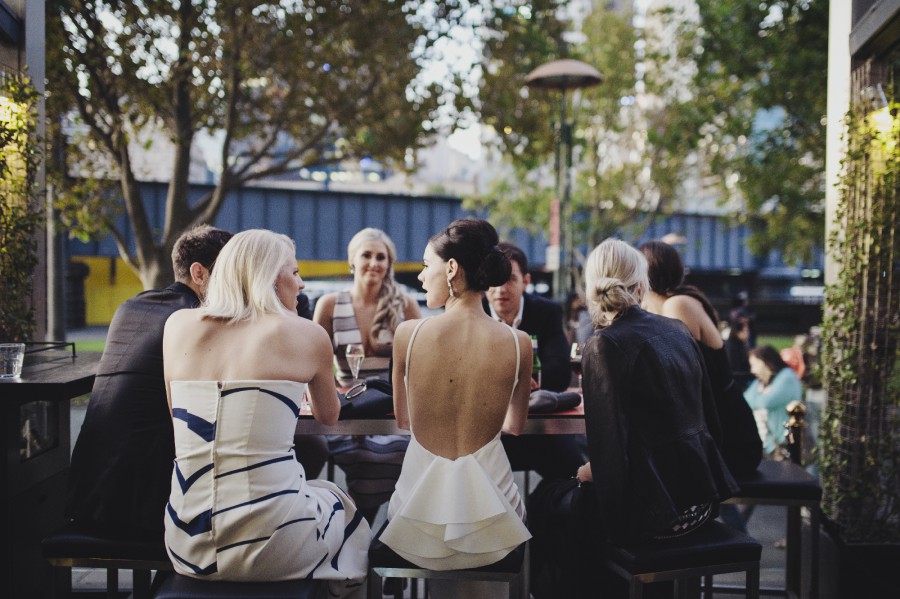 Take a moment throughout the reception to walk away and look back at all your guests laughing, smiling and dancing. It reiterated to us how lucky we were to have everyone their for us and to help celebrate our love."

Elizabeth's after party dress was also purchased from Andrea's Brides & Grooms.

Photography Long Way Home

By Ingrid Szajer