Choosing the right color scheme is key to nailing the perfect outdoor wedding.
Outdoor weddings are all about the setting - so be sure to consider your surroundings as well as your wedding theme when picking a color palette. Pick colors that will enhance your natural setting, to give you the perfect outdoor affair of your dreams.
01. A Romantic Evening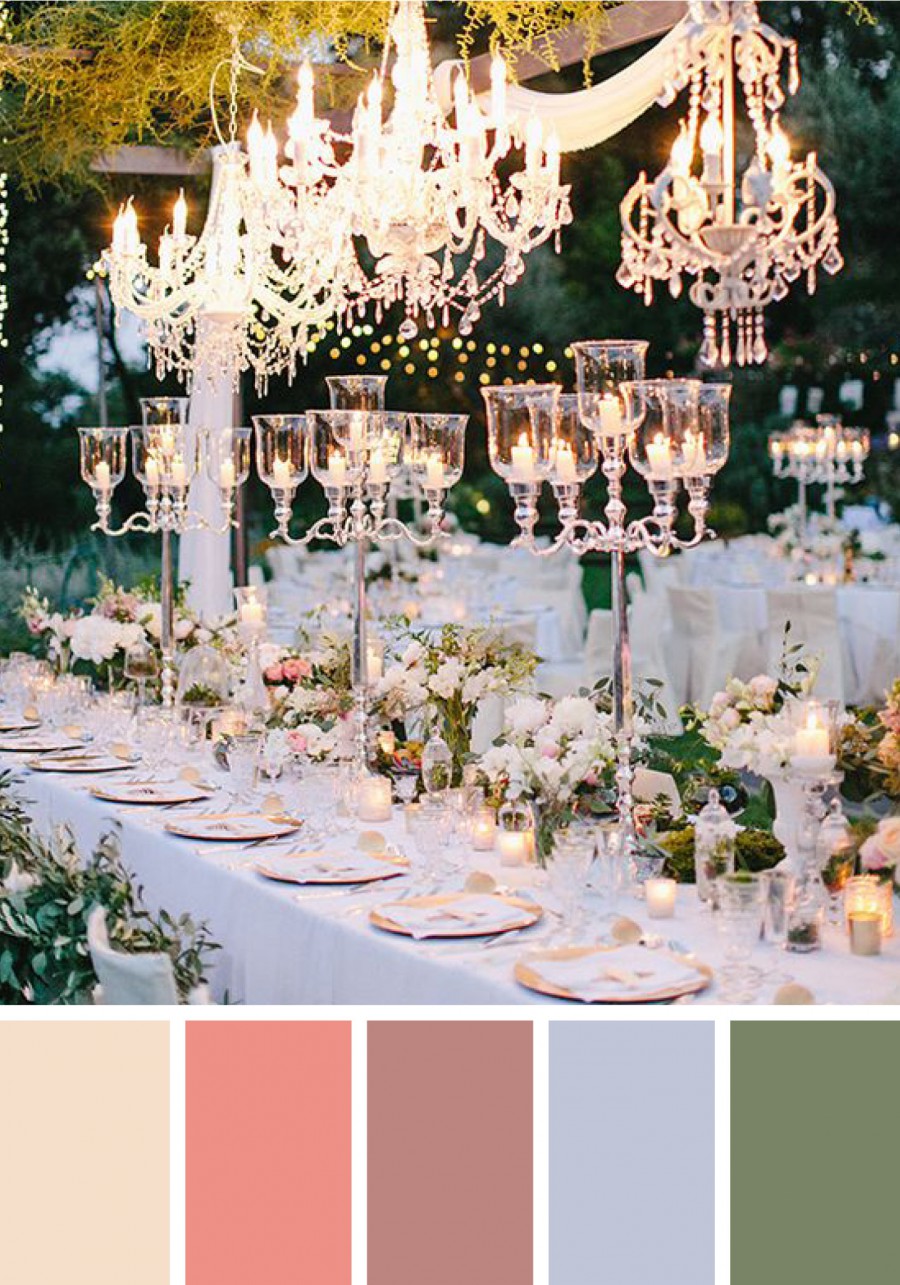 Muted pastels are the perfect pairing for your romantic inspired outdoor wedding. Start with a base of cream and blush, and add in pops of blue or green. The soft tones will give you the ladylike glamour you are craving.
02. Garden Boho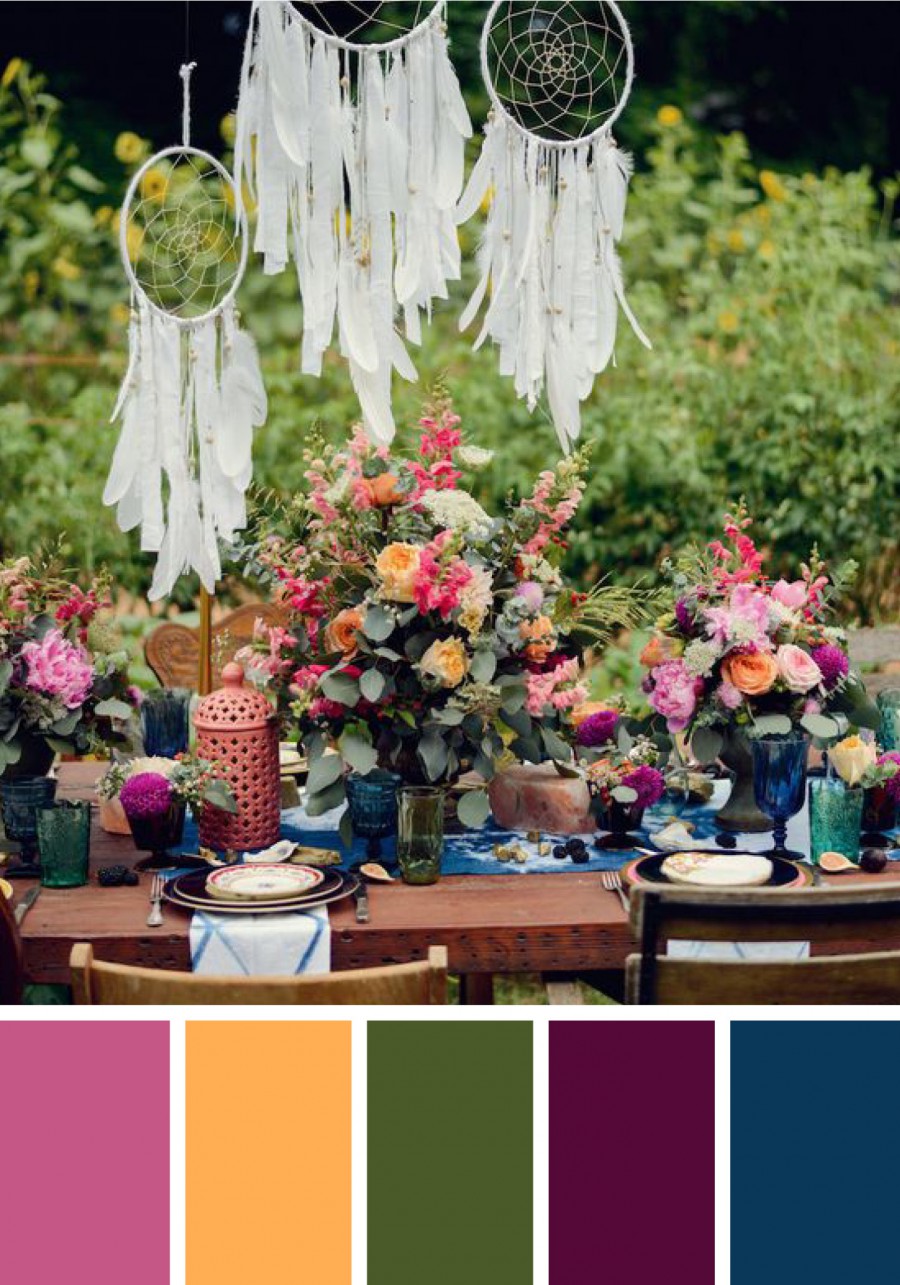 Channel your inner bohemian goddess. Bright berry hues are the perfect complement to your garden boho setting. The bright colors will pop against the natural background of your surroundings, bringing out your lavish bohemian spirit.
03. A Natural Fresh Modern Feel
Looking for a more polished outdoor feel? Stick with soft neutrals inspired by nature, with crisp white accents. The simplicity will create a truly chic rustic setting.
04.

Feminine Whimsy
This girly palette consumed by pink and blush tones, with a pop of sea foam, creates a whimsical elegance. A classy and gorgeous way to add a fun feminine touch to your big day. Add in gold or copper accents to cap off this fashionable outdoor style.
05. Modern Alice in Wonderland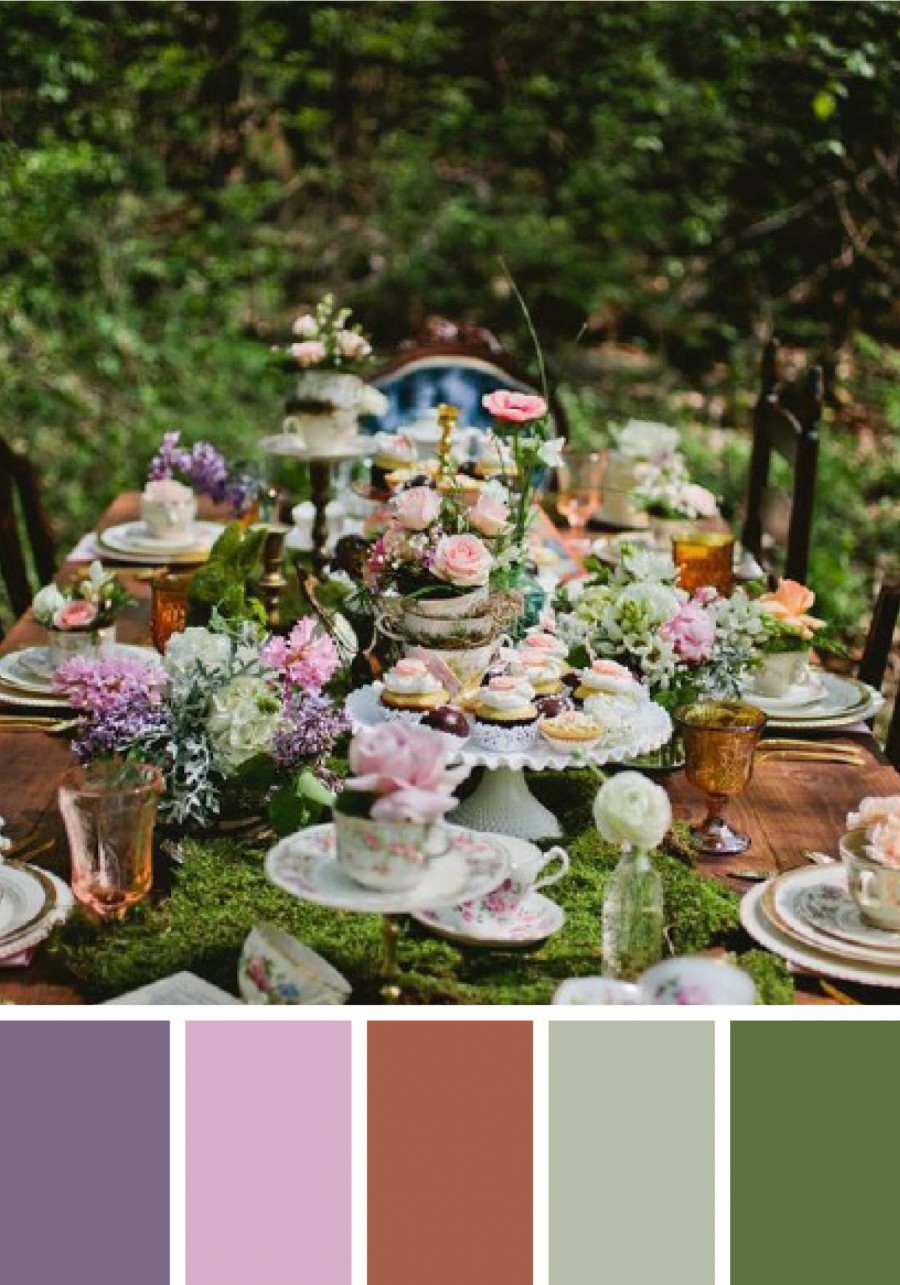 A true rustic fairy tale. Natural colors of the woodland setting combined with those of tasty pastel treats. A lush daydream for this unique outdoor wedding.
06. Colors of the Sea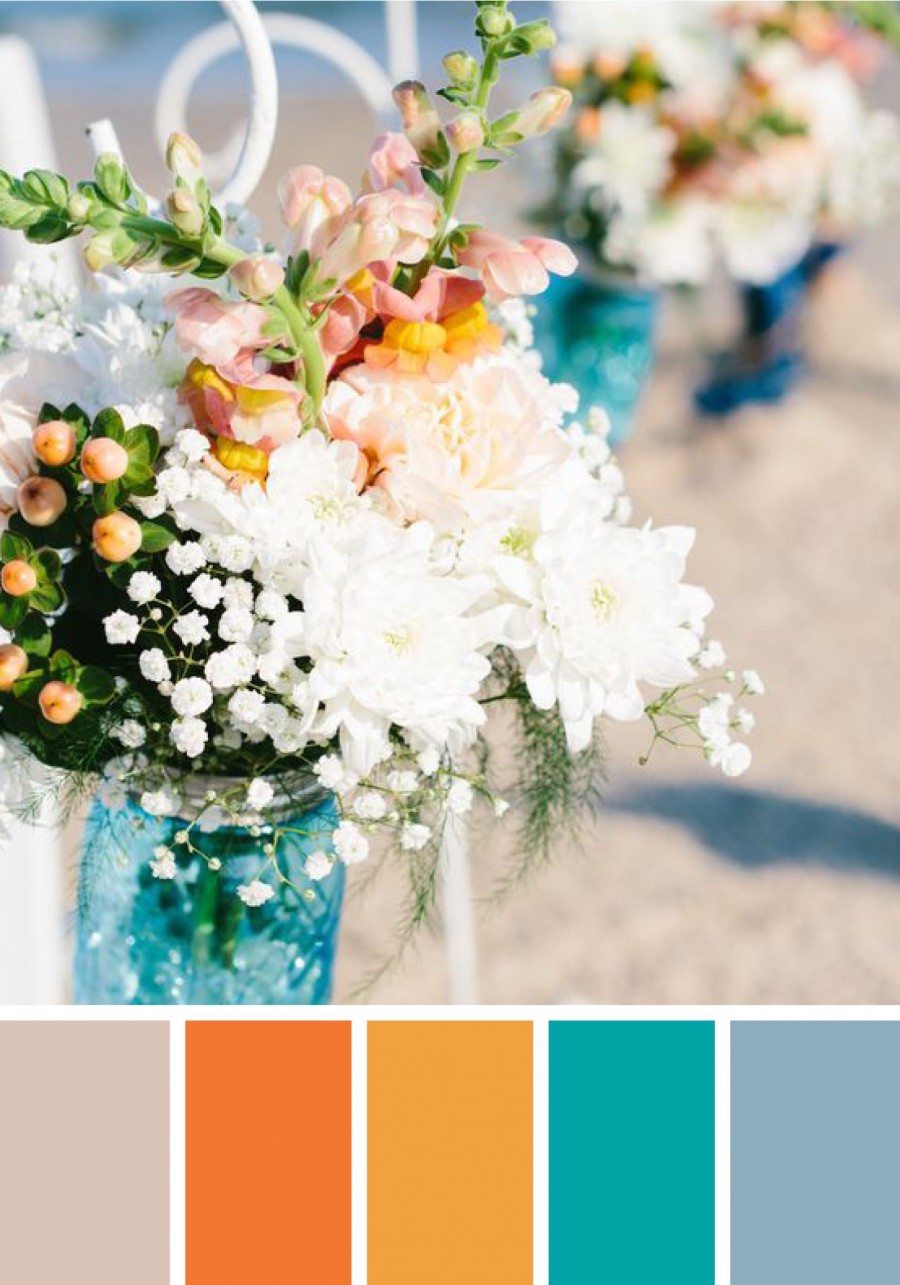 Playful colors from the water and sky will inspire your beach day soirée. Bright yellow and orange, teal and blue. These lively stylish tones are just what you need to get guests ready to sink their toes into the sand.
07. Rustic Barn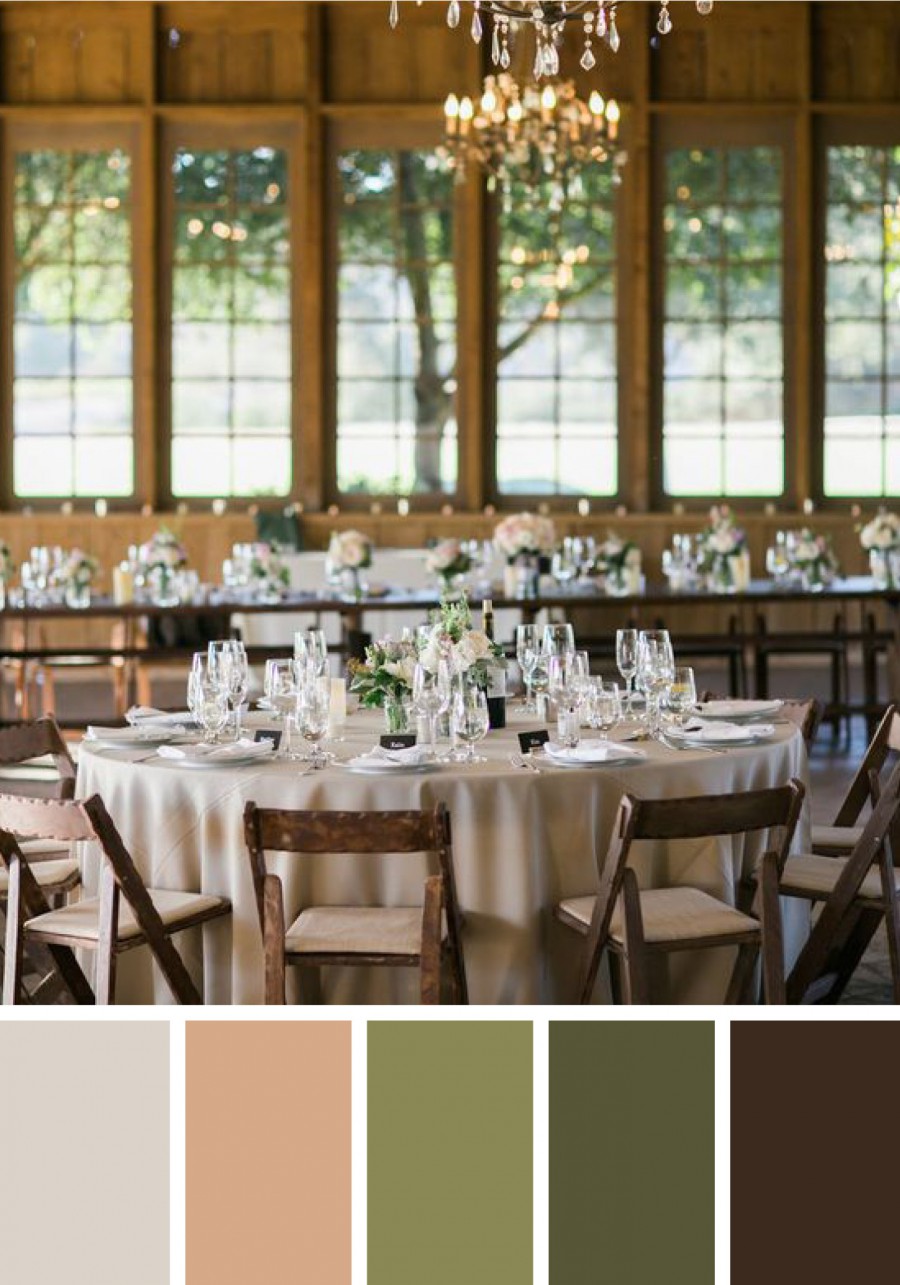 No one said earthy, rustic tones can't feel sophisticated. Enjoy your barn theme wedding and pair with subtle neutrals to give the day a touch of elegance. This easy palette will give you the sleek simplicity you are looking for.
08. Lakefront Mountain Escape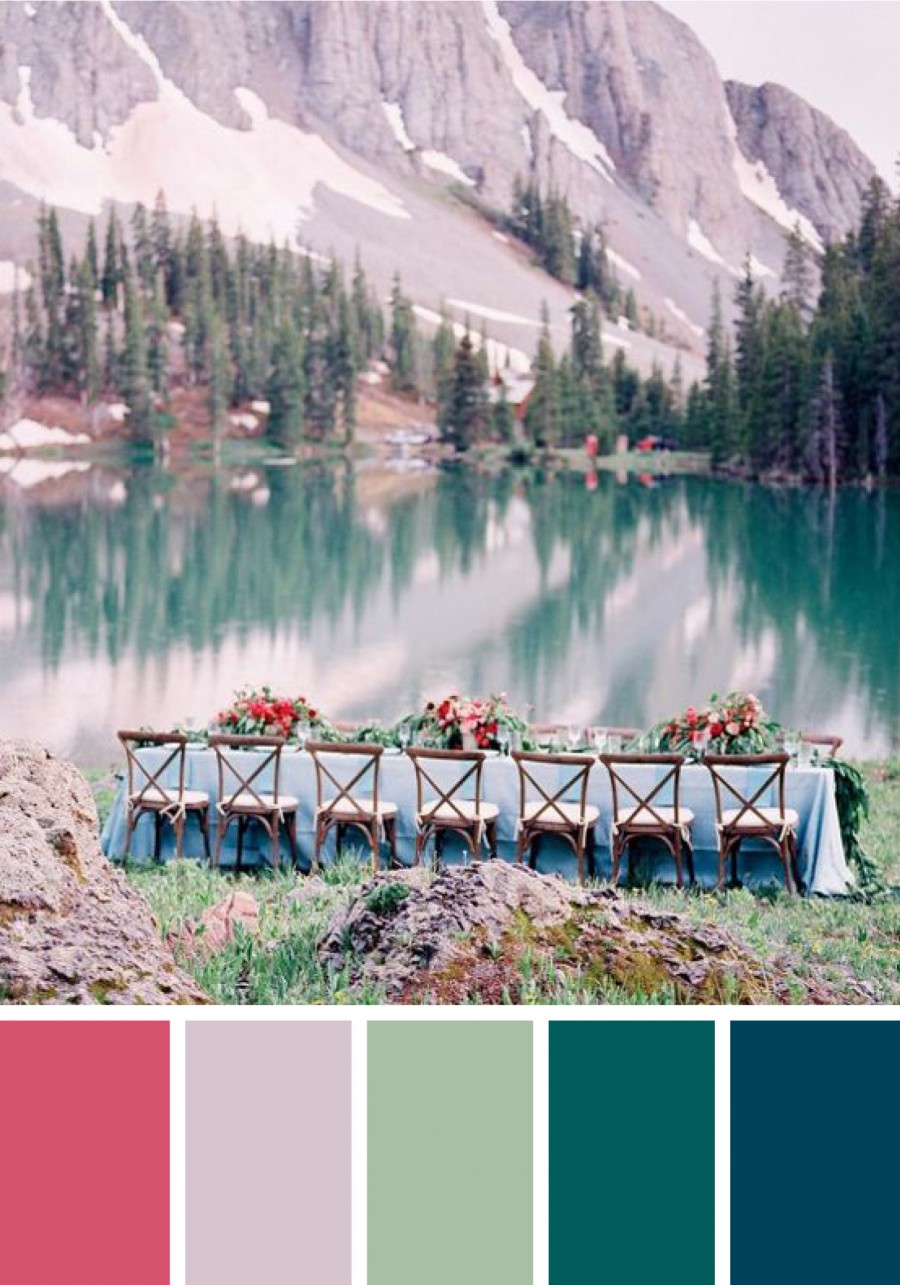 Blues and greens of the lakeside mountain scenery are the perfect base for this palette. Pair with pops of pink and blush to give the outdoorsy setting a touch of glamourous charm. This soft, cool palette is just what you need for your lakefront mountain escape.

When choosing your outdoor wedding colors, remember there is a lot more to consider than just green and brown. The right colors can transform any outdoor setting into the wedding of your dreams.

By Kathryn Schrotenboer