We are seeing more hairstyles that are going for a natural, even just rolled out of bed look, compared to the past intricate up-do styles.
In modern wedding style, the elaborate wedding up-do is so out! Modern brides are reaching for styles that are simple, sleek, and natural to who they are. Pair these easy looks with light make-up and bold modern dress styles, for a striking modern feel. A more natural look lasts better throughout your entire wedding day, so you are worrying less about touch ups, and more about enjoying your perfect day.
If you are looking for a modern wedding day look, ditch the elaborate hair appointment and go for a simple modern style, that will have you looking naturally beautiful on your big day.
01.

The Metallic Hair Cuff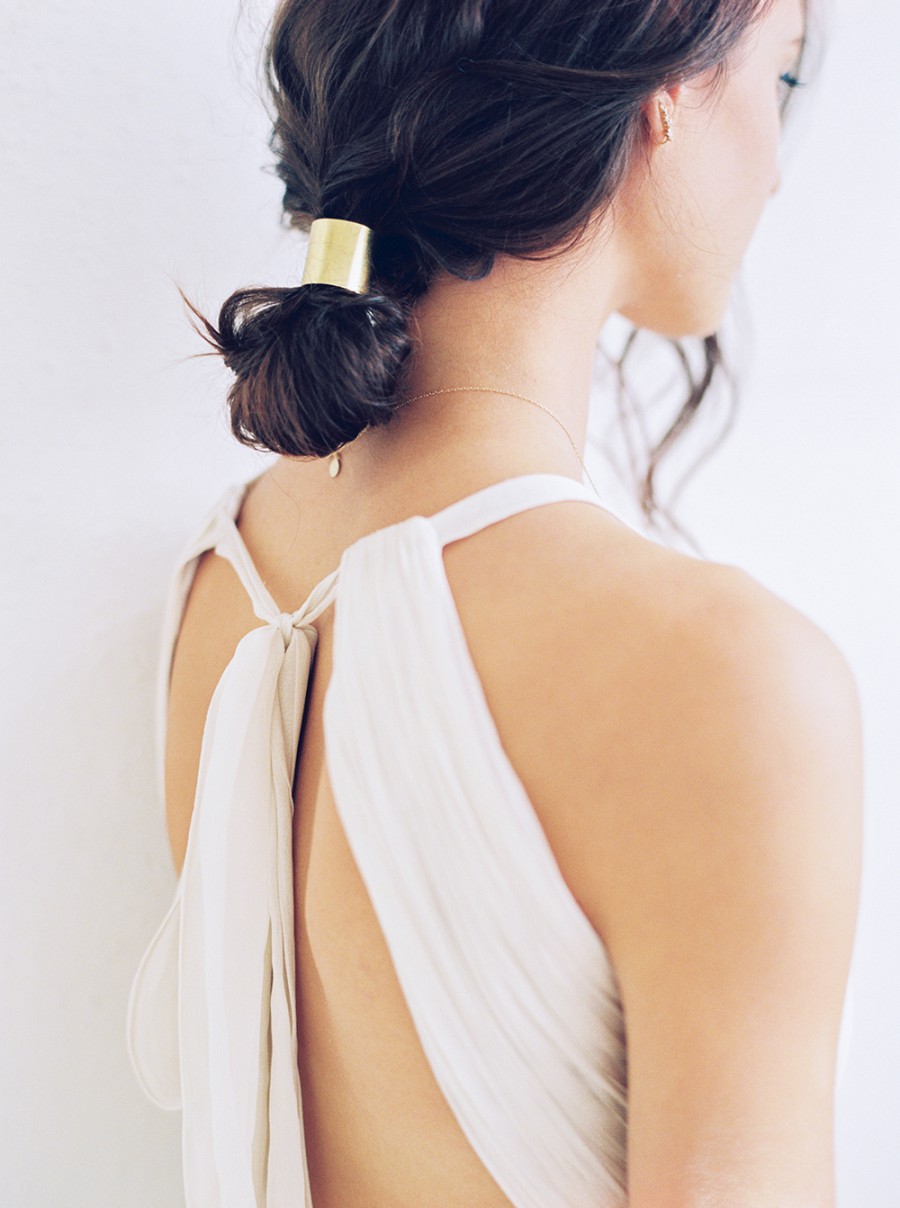 This look goes to show that less can be so much more. If you are looking for a simple modern hair style for your big day, consider a loose, low set bun. A slight just rolled out of bed look, finished with a few loose curls. The most important accent piece here is the metallic hair cuff. This accessory dresses up the entire look and shows that the smallest details can completely bring a look together.
02.

The Whimsical Fishtail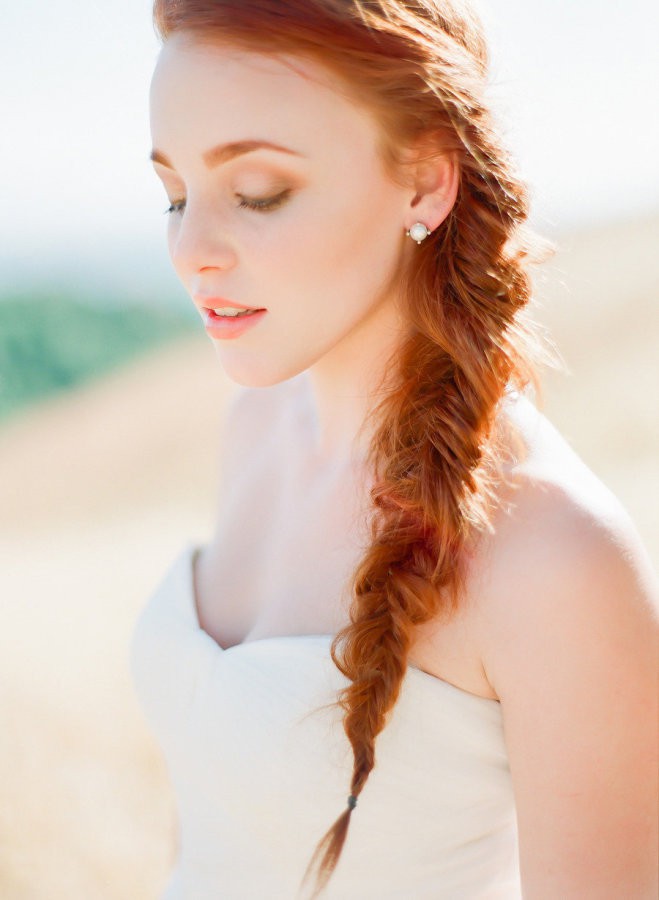 For our boho brides out there, looking for something a little less put together, this fishtail style is for you. Don't worry about messy wisps of hair. Those simply add to the look even more. This style is fun and playful. Dress it up or down depending on your wedding day style. This style is perfect for a hot summer outdoor wedding. Keep your hair pulled back and looking great all day long through humidity or heat! For a more polished version, tighten up the braid to reduce stray hairs, for a less natural, dressed up feel.
03.

The Naturally Pinned Waterfall Curls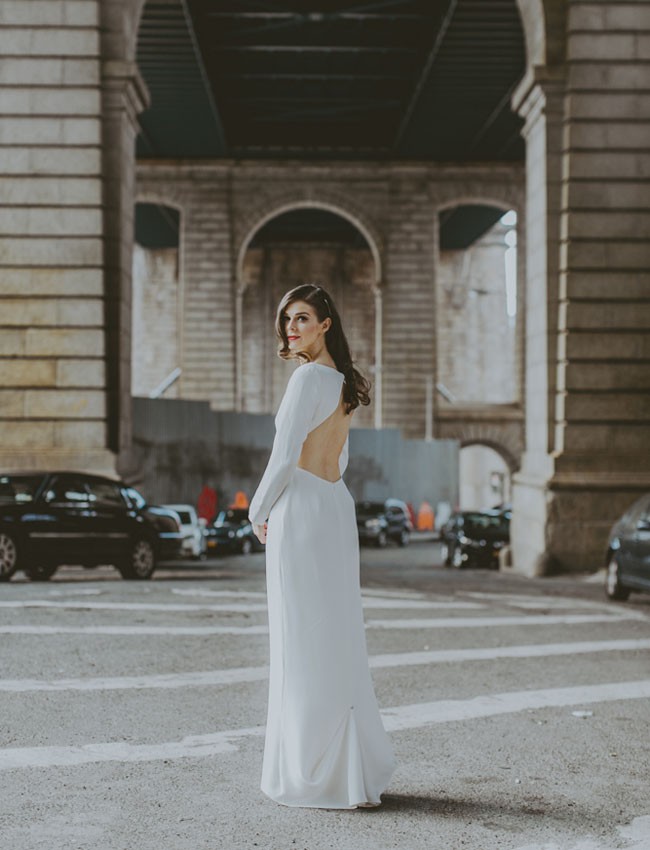 The sleek simplicity of this wedding hair style, is the perfect match to the brides simple, modern wedding dress. Loose cascading waterfall curls, pinned up to one side to finish it off. The combed back to one side effect adds a beautiful touch, while also making the bride more comfortable by keeping her hair out of her face for photos.
04.

The Layered Twists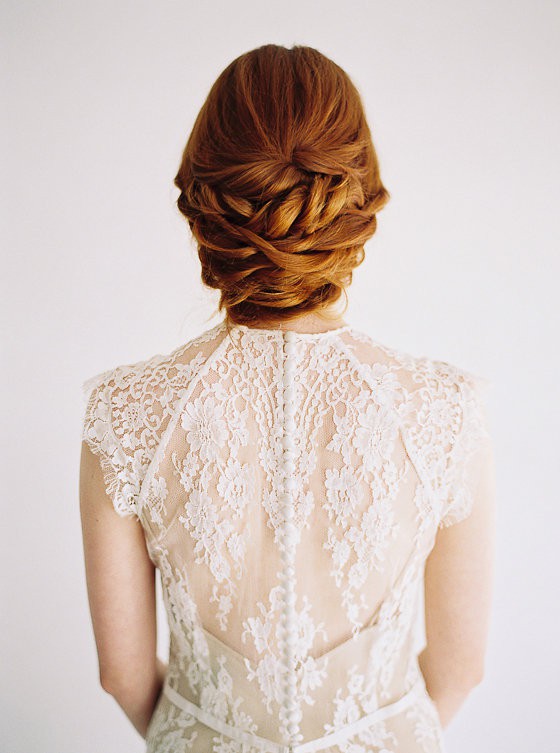 Looking for something super unique for your wedding day hair style? Consider our next modern trend. This seemingly elaborate low up-do style is a series of layered pieces of hair, gently twisted to give you a complexly unique textured effect. This style is simple in the front like a traditional low bun, with an unexpected surprise in the back. Perfect to add a little pop of your uniquely trendy personality to your wedding day look.
05.

The Romantic Hair Wrap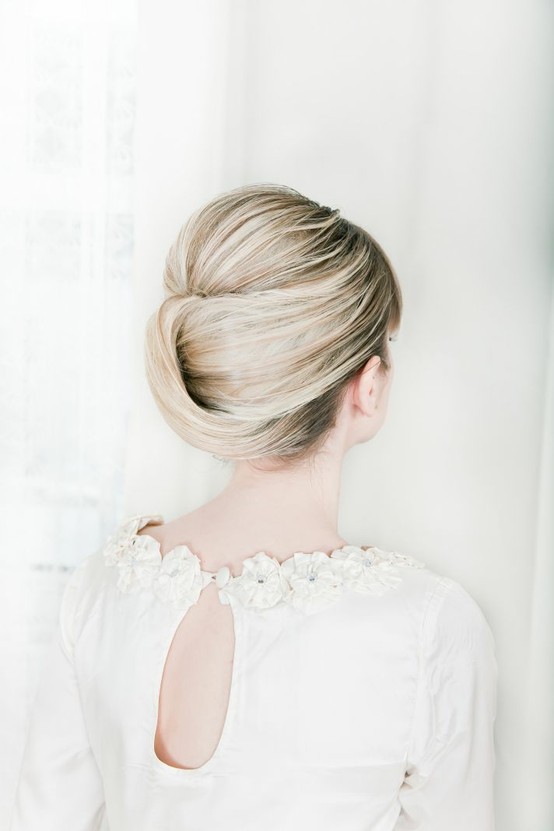 Looking for a fancy, romantic hairstyle for your big day? Then this is the look for you. This simple wrapping effect is elegance at its finest. The perfect way to feel luxurious on your wedding day, without going over the top when it comes to your hairstyle.
06.

The Sleek Wave Look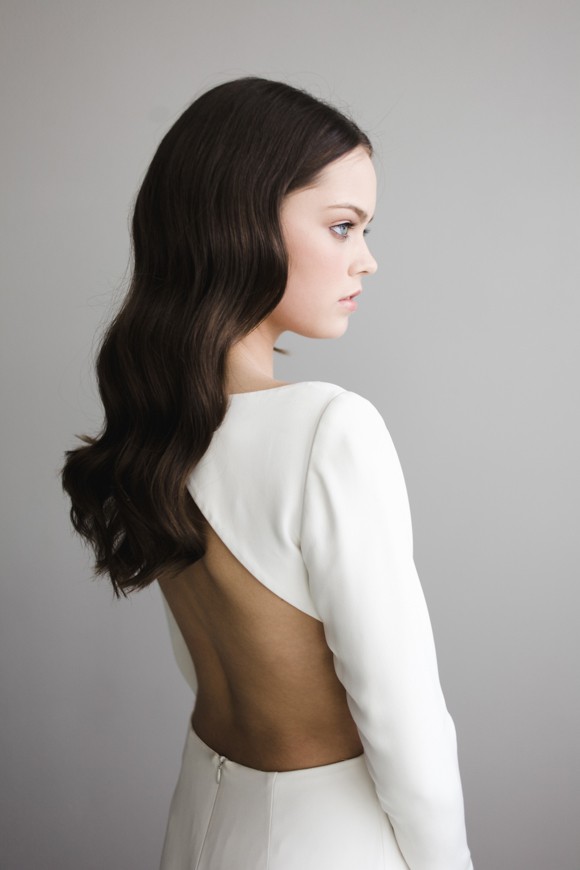 A simpler take to a wavy wedding day style. If waterfall curls feel like just a little too much, go for a more glam style with some modern waves. These light waves are simple, soft, and just enough to dress up your modern wedding day look. Go for this comfortable, simple hairstyle, to make the day all about your dress, and less about a fancy hairstyle.
07.

The High Pony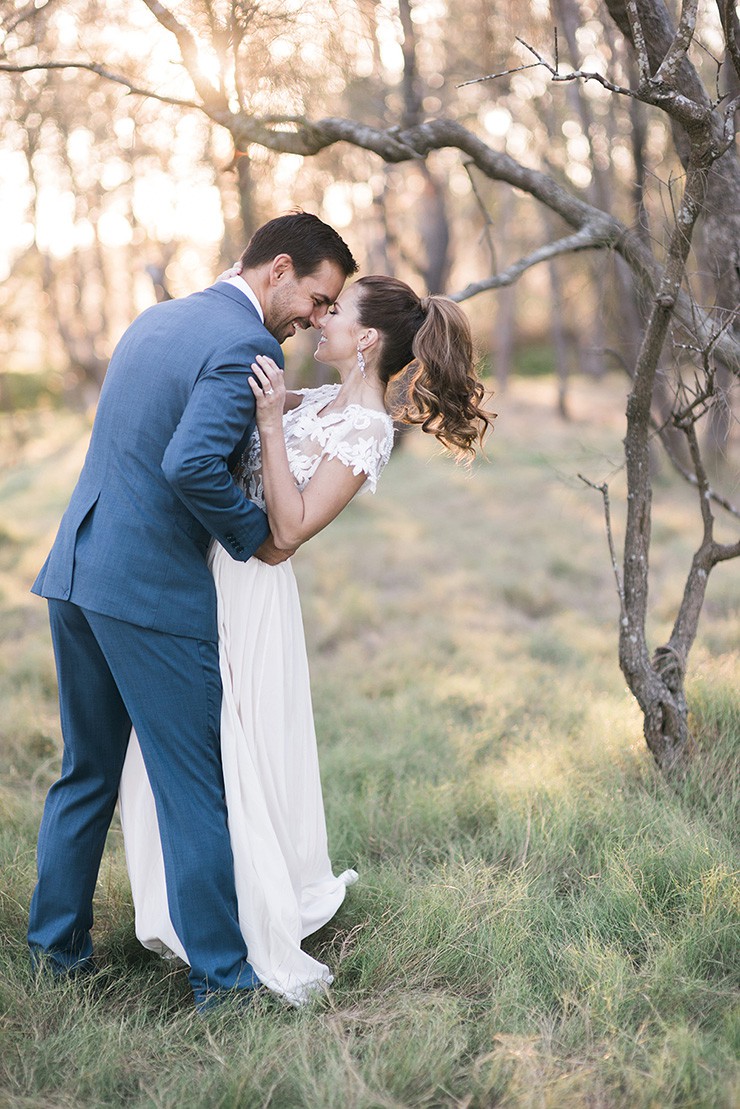 Add some pep to your modern wedding day look with a high curled pony. Wrap a small piece of hair around the pony base to hide the tie and keep things looking sleek and chic. This style is simply gorgeous. Not to mention easy to maintain. With this style, you won't have to worry about mid wedding touch ups, or having your hair fall wrong for photos. Everything will stay nice and neat up in a high pony style for your wedding day look!
08.

The elegant low twist bun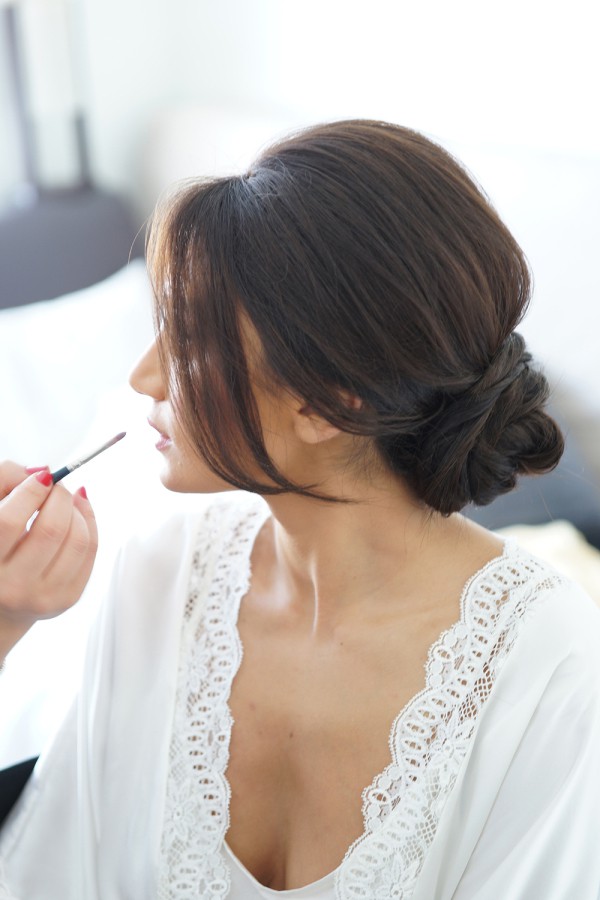 A classic hair style that never goes out of style. An easy low bun that is more elegant and put together than other more casual versions. This hairstyle will have you looking timeless for your big day, without taking away from your natural beauty. This simple hairstyle is perfect for when you are sporting a big wedding day style like a full ball gown, or long train. This style is elegant enough to go with the grandest of fashions, without taking away from your wedding day look!
09.

The Teased Low Pony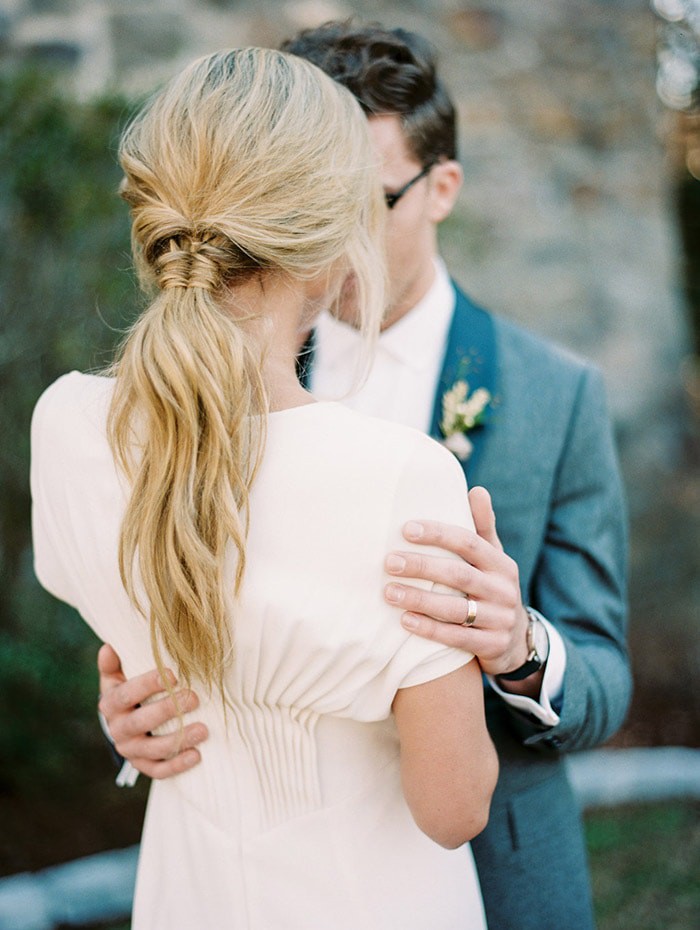 Loving the idea of a wedding day pony tail but looking for something a little less peppy? This is a great option for you. A teased low pony is low maintenance and looks high fashion for your wedding day style. This style will work great no matter what hair type you have. And the style can look great whether you want a straight hair look or flowing curls.

By Kathryn Schrotenboer